ItsDavidU wrote:Interesting... then where would you exit out at?
The picture illustrates it the best: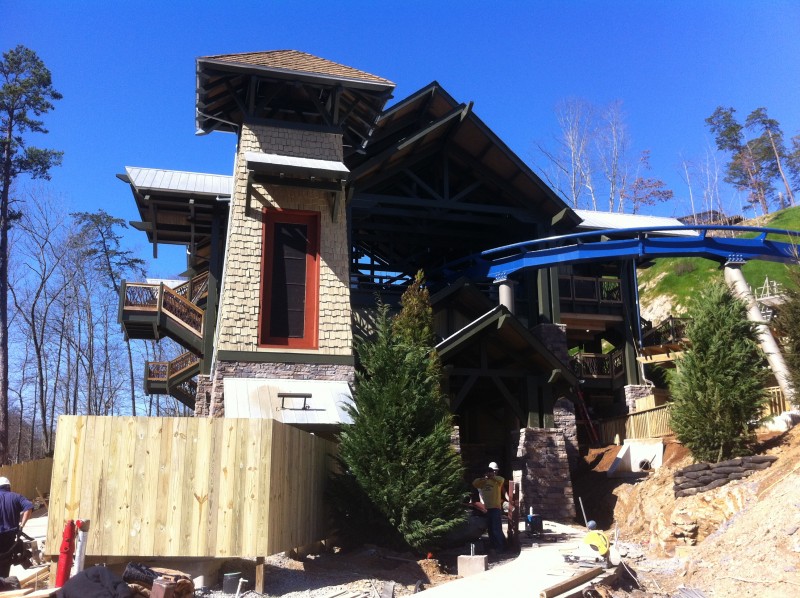 The line begins through the entrance at the front of the building. You then go through the queue towards the back of the building. Here the line splits and you go up either the left or right staircase. (You can see the left staircase in the back of the photo above)
Once you ride, you will then exit down either of the staircases up front (depending on which side you rode on) which are both visible at the front of the building in the photo above. I assume if you ride on the left side of the train (right side in the photo) you will have to walk around the back of the building and exit down the pathway on the left. Still not sure how they will handle Q2Q on this ride.