Went to Kentucky Kingdom today. Some things to note...
- The park looks GREAT!!! So much more improved even after our last visit two years ago.
- Storm Chaser is absolutely *INSANE* OMG! I don't know if this ride has picked up speed since it opened or what, but all those people that said it was "slow" - Um, it was NOT SLOW AT ALL!
We are live Tweeting throughout the trip! Follow along here:
https://twitter.com/ThemeParkReview
Photos...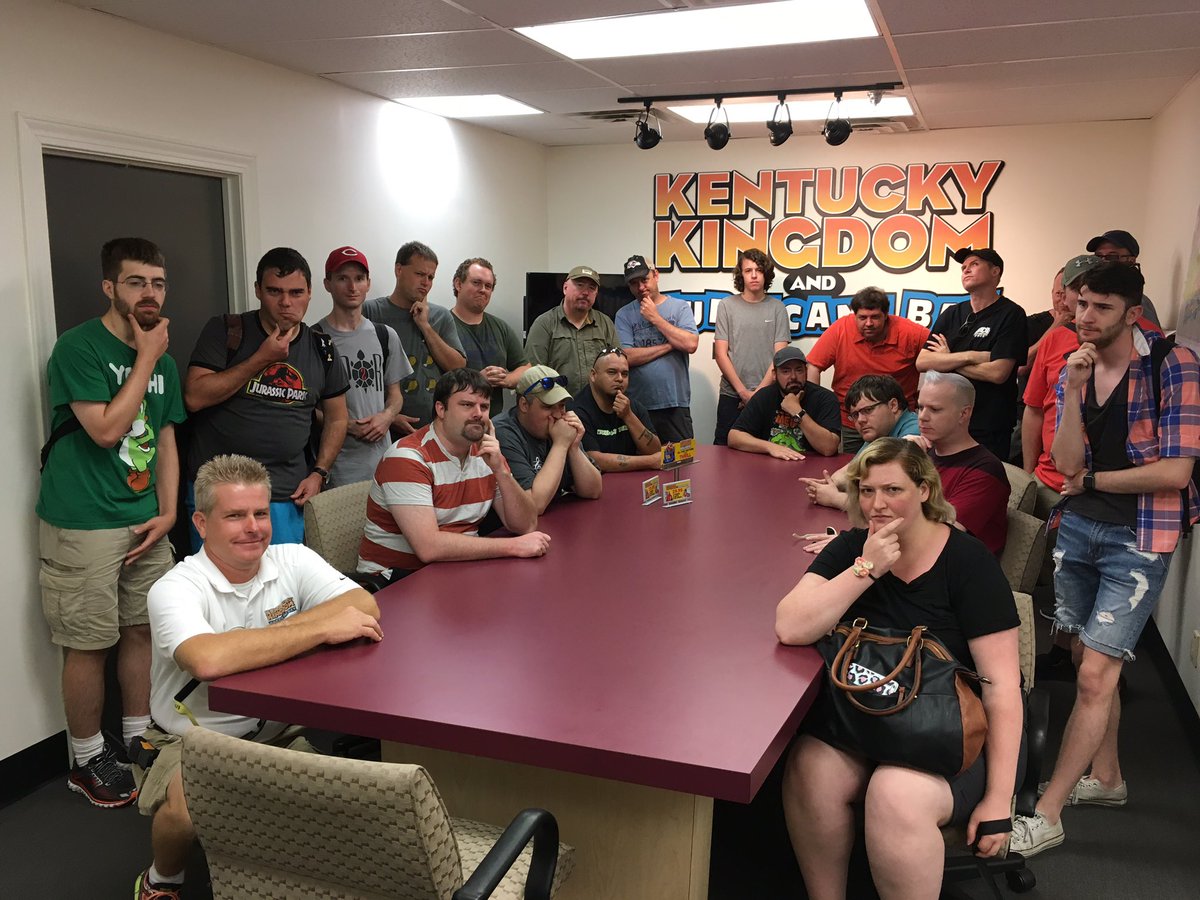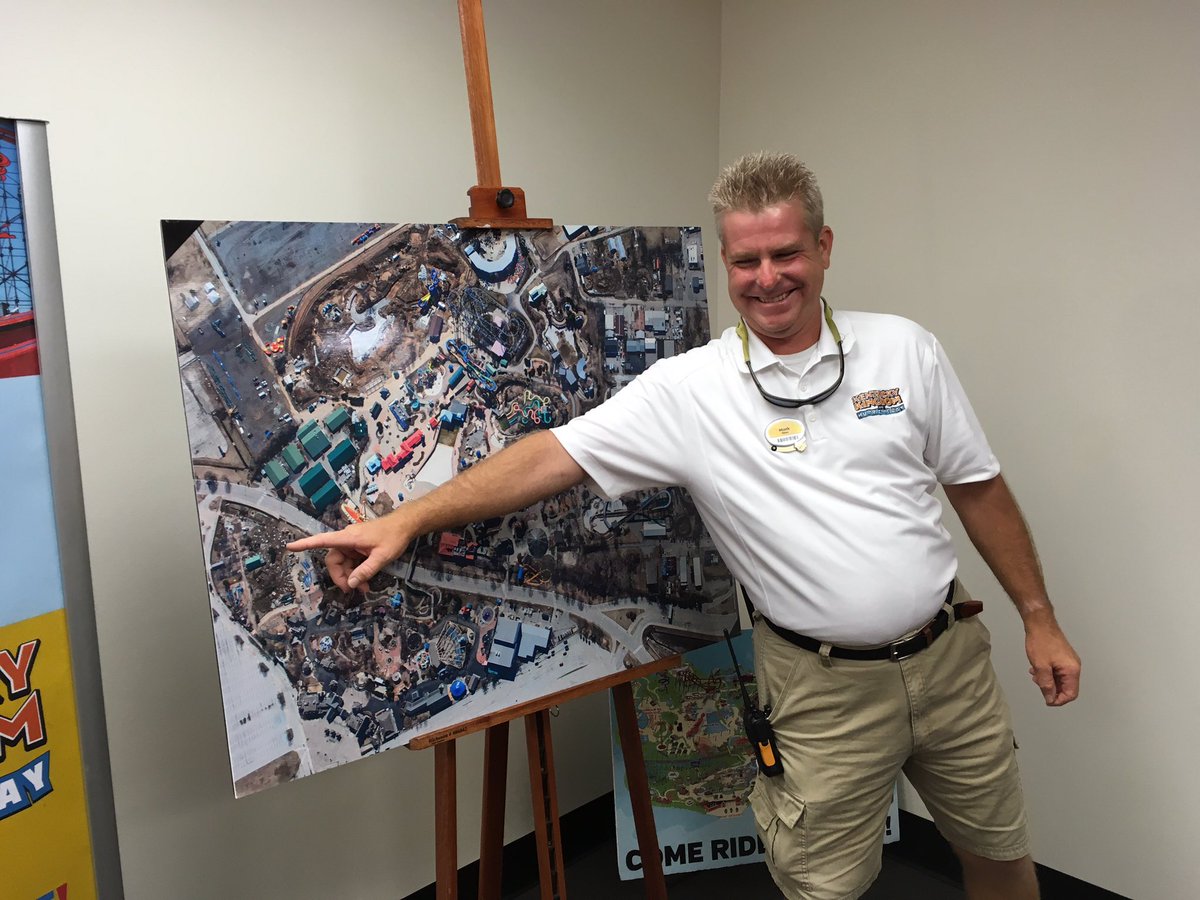 We have started our morning @KentuckyKingdom deciding new future rides. What do you think it's going to be?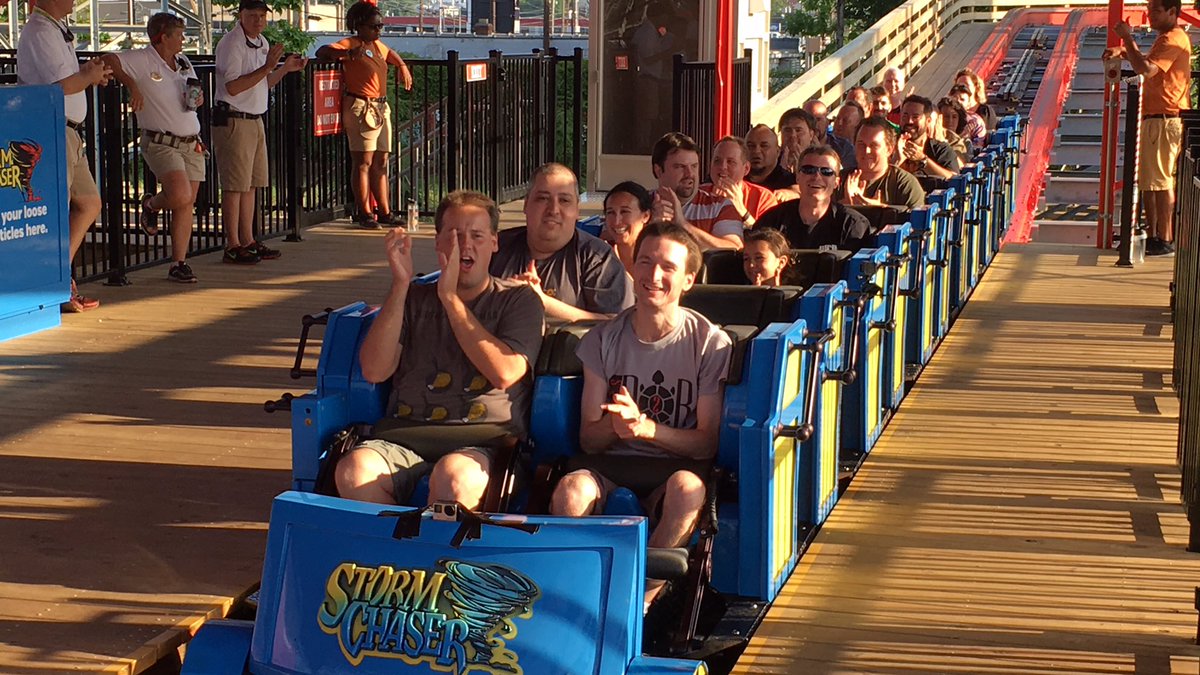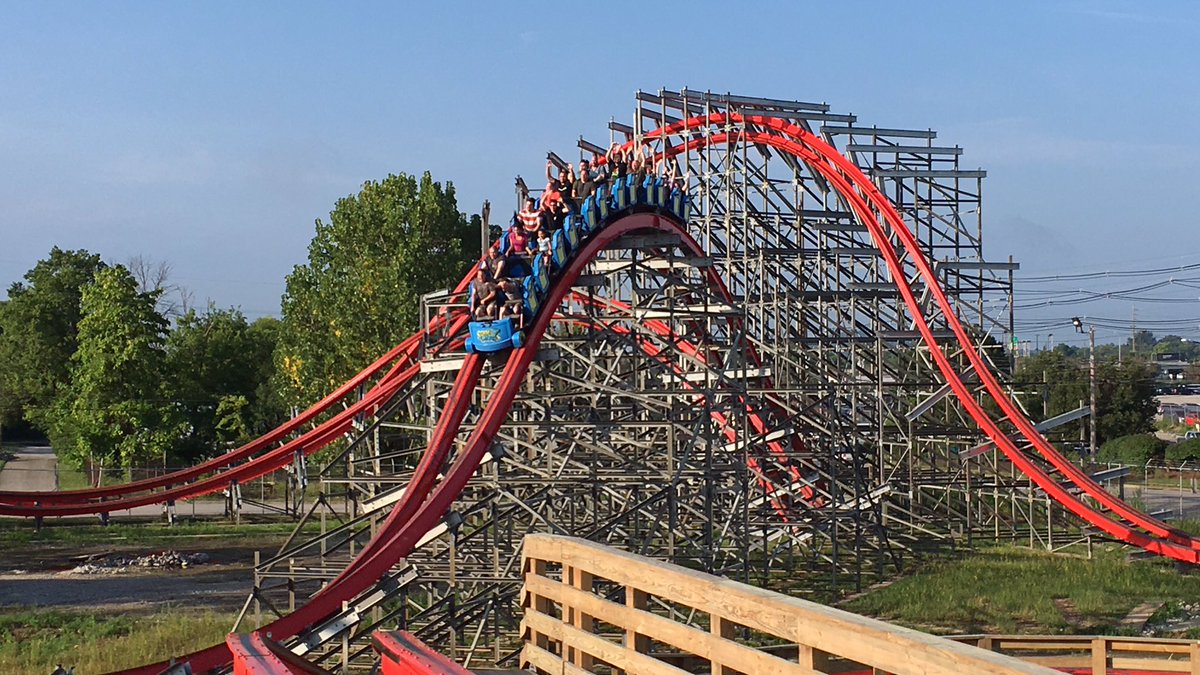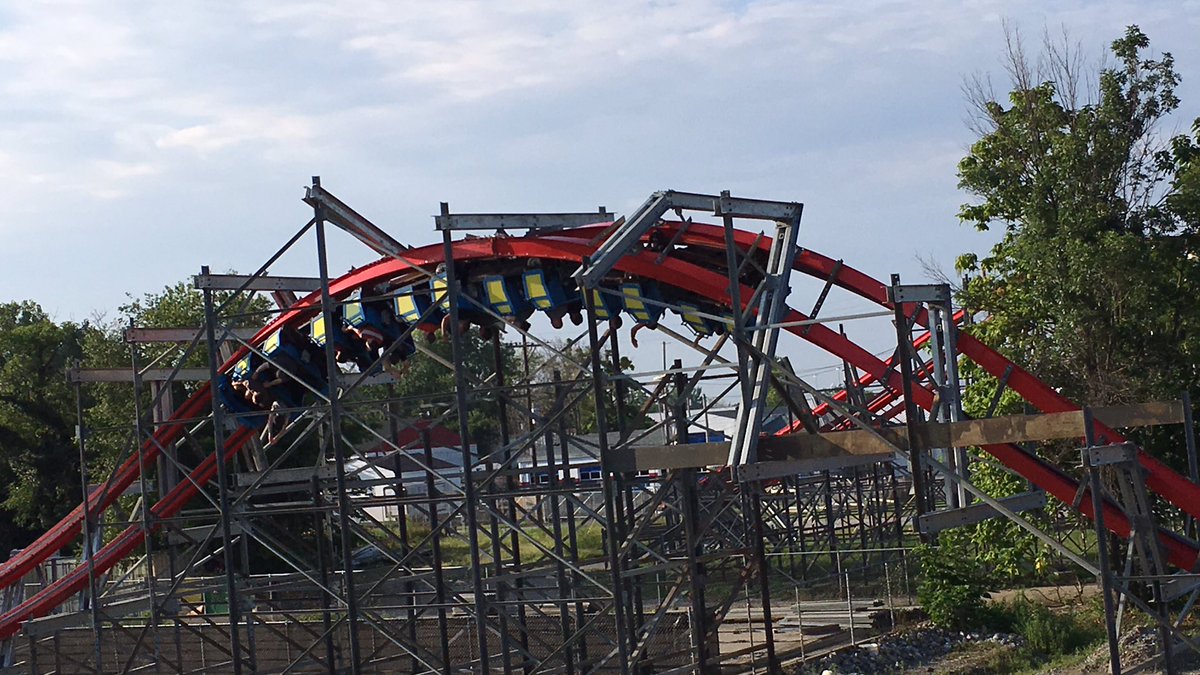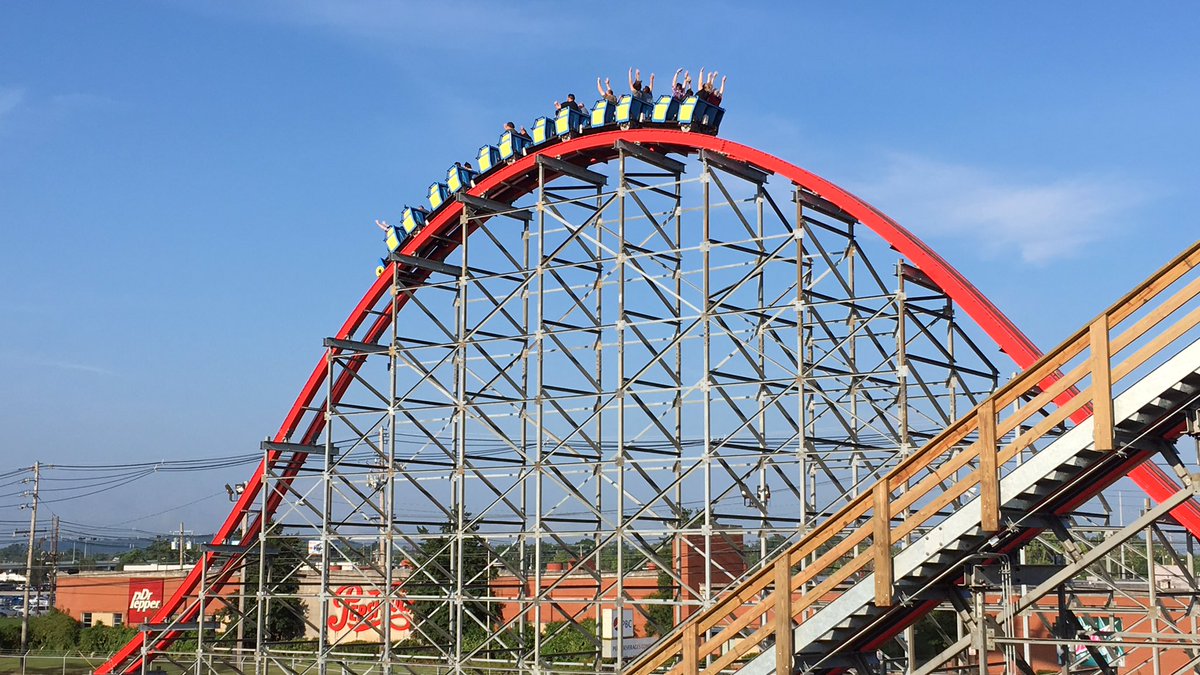 Our morning starts off on Storm Chaser @KentuckyKingdom! I cannot put into words how insanely AWESOME this ride is!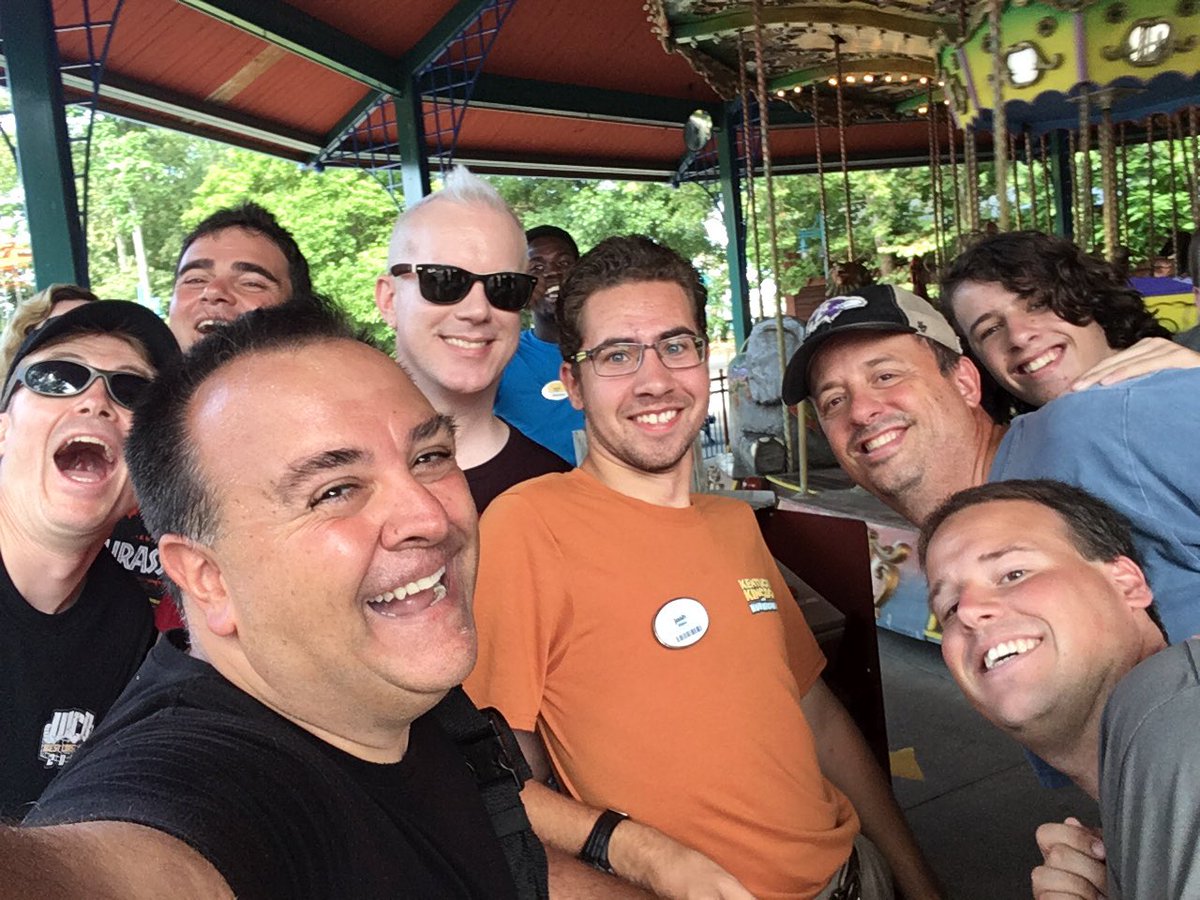 We ran into TPR fan Josh working @KentuckyKingdom! Great to meet you Josh!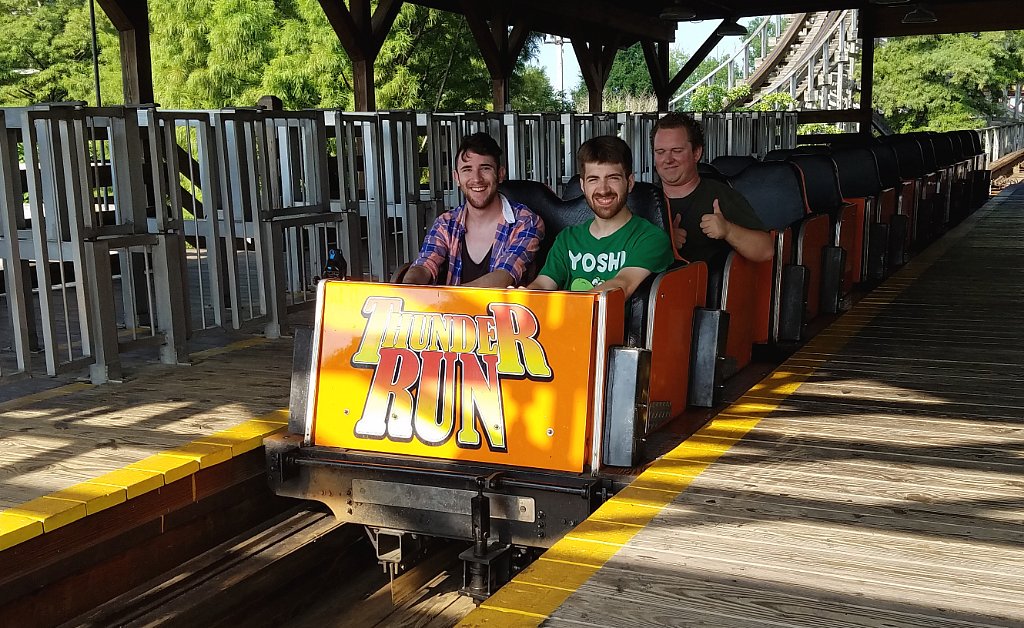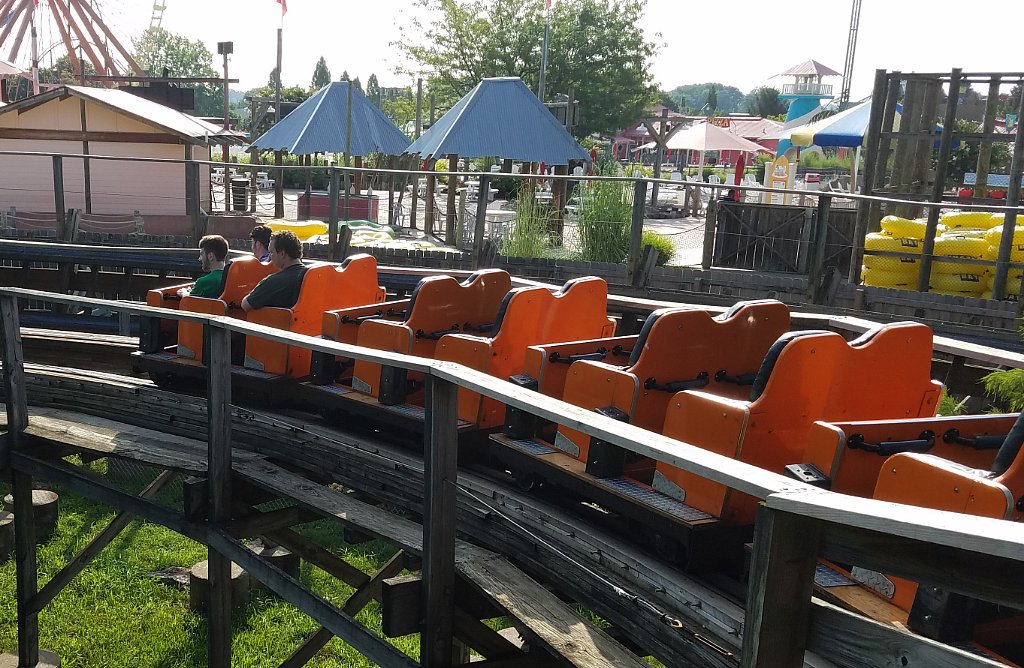 Thunder Run is running for some morning rides.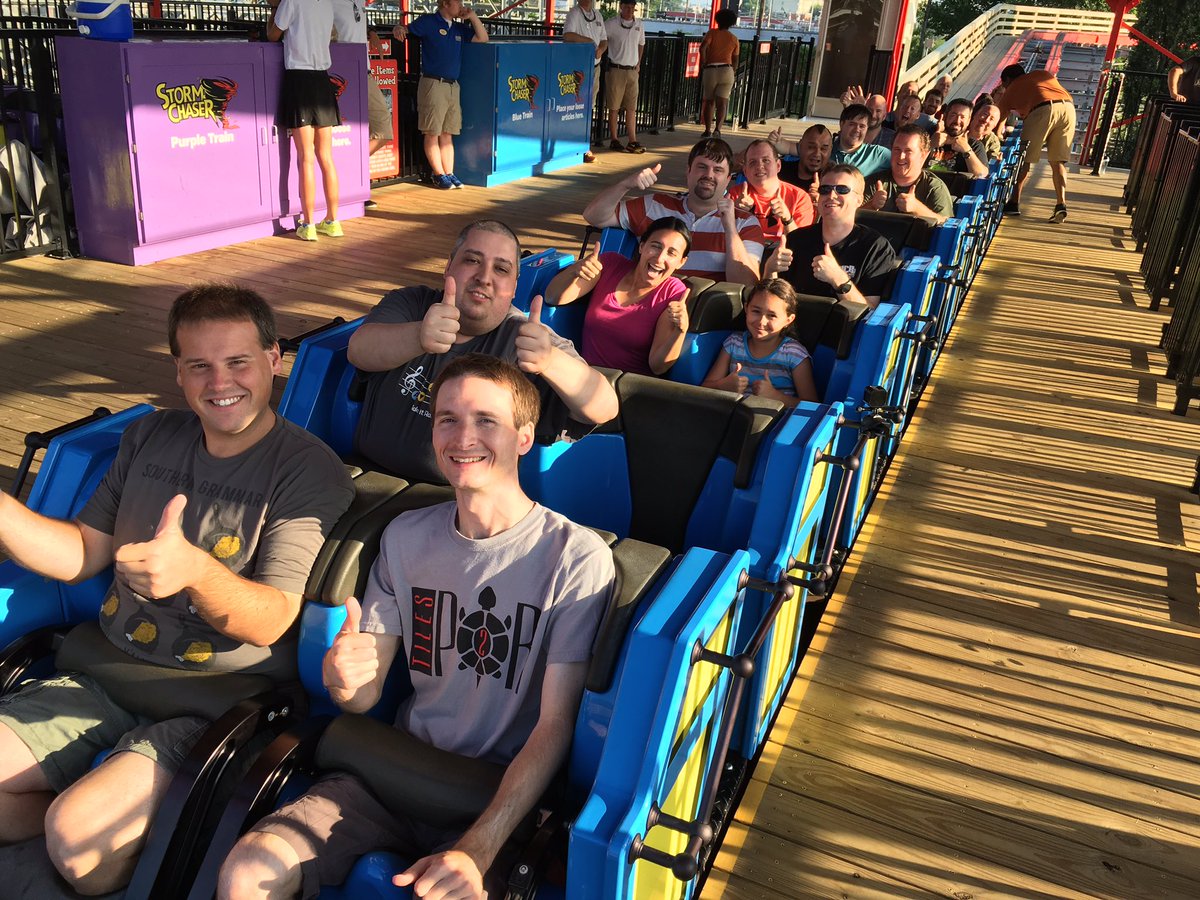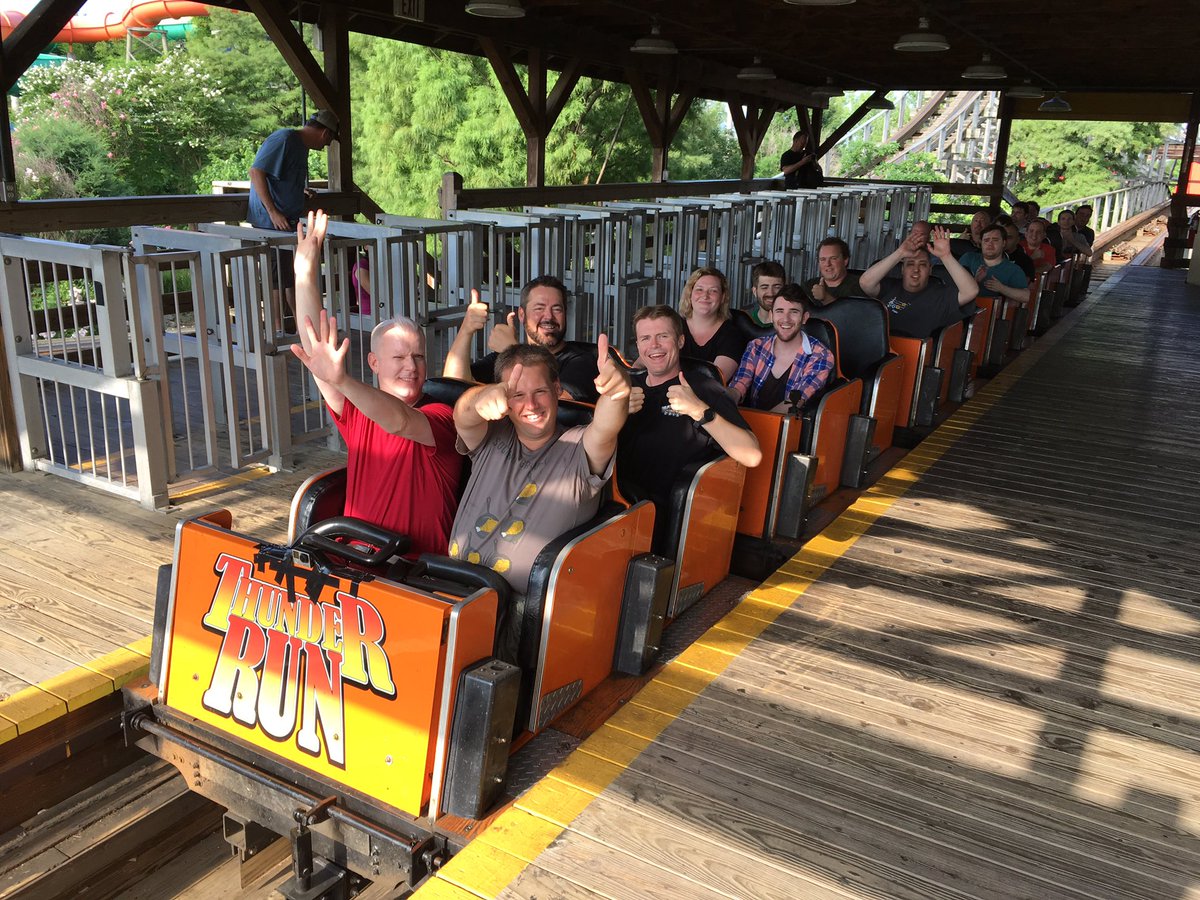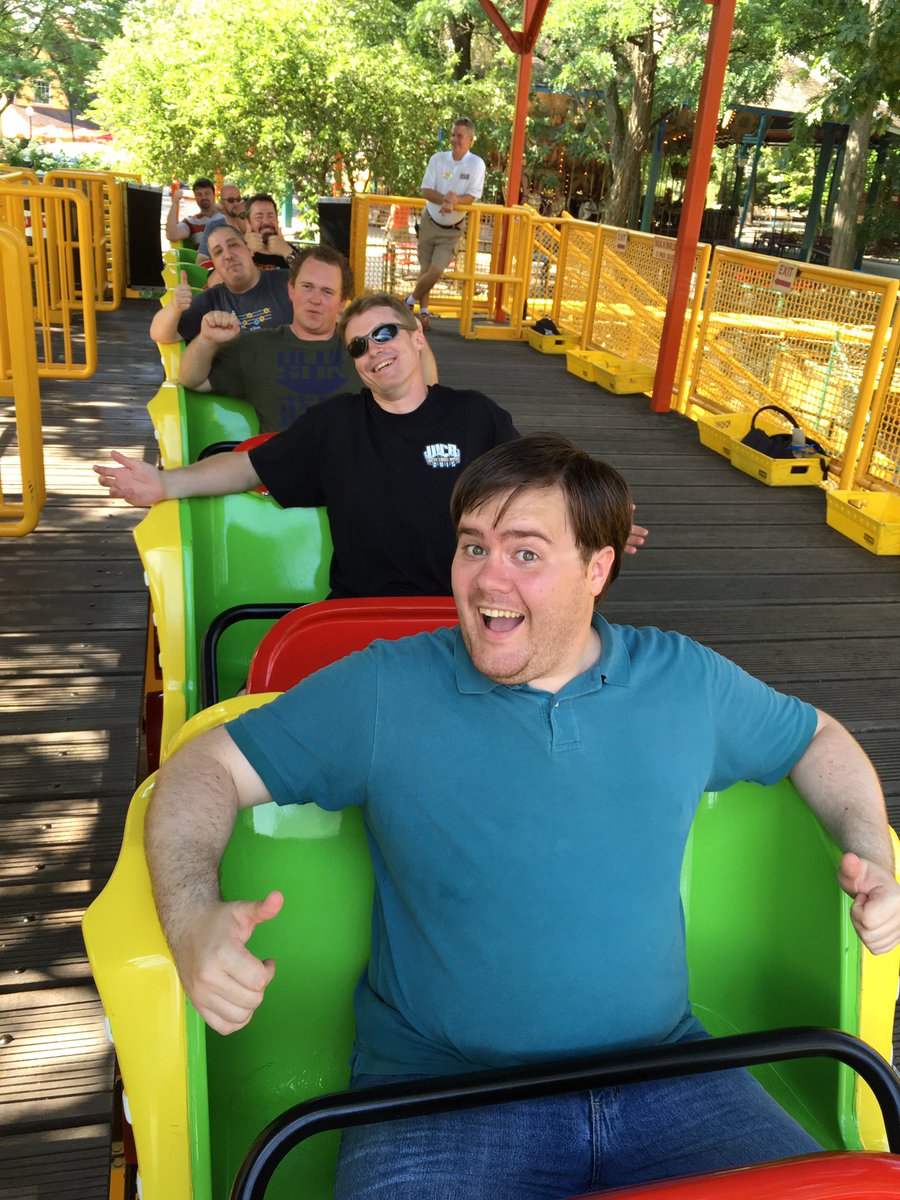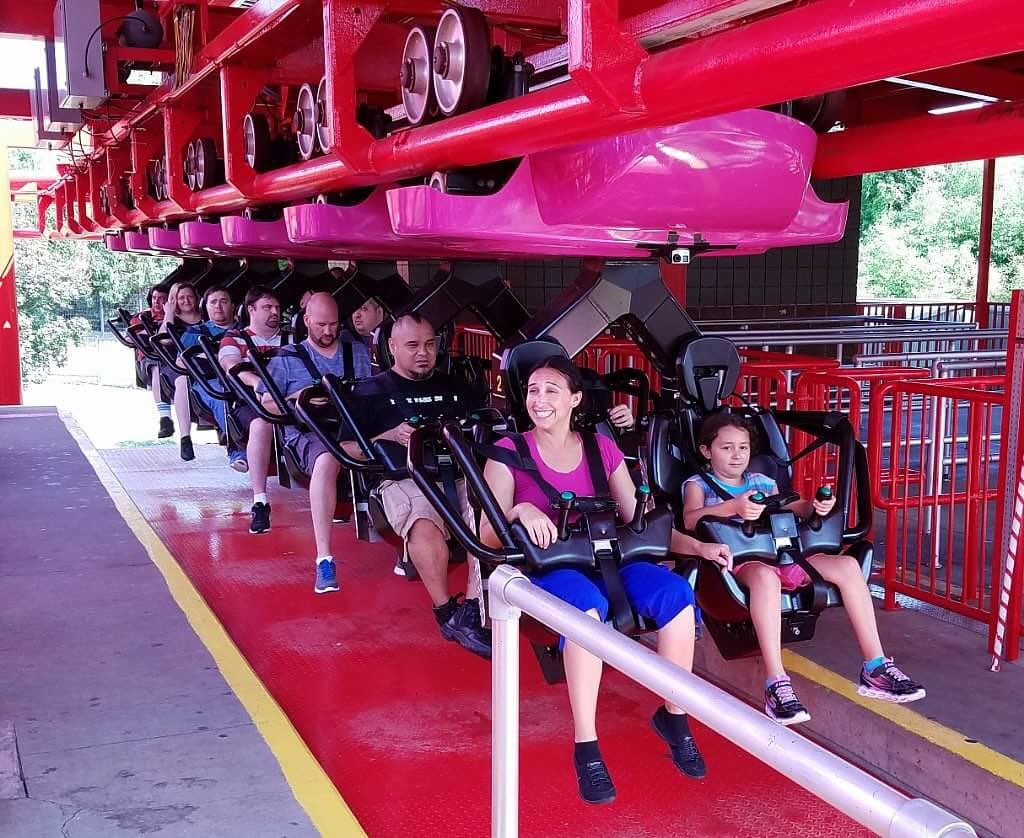 We've had a great start to our day!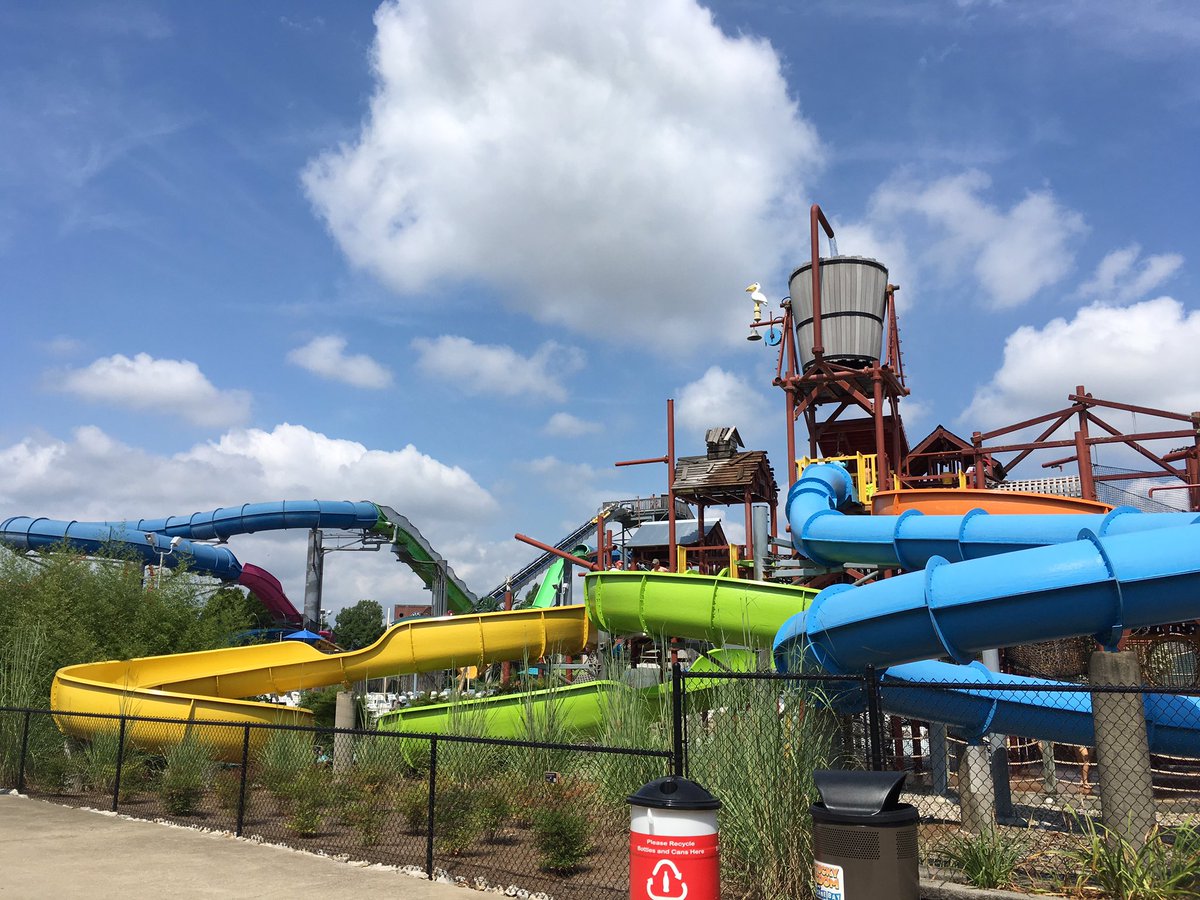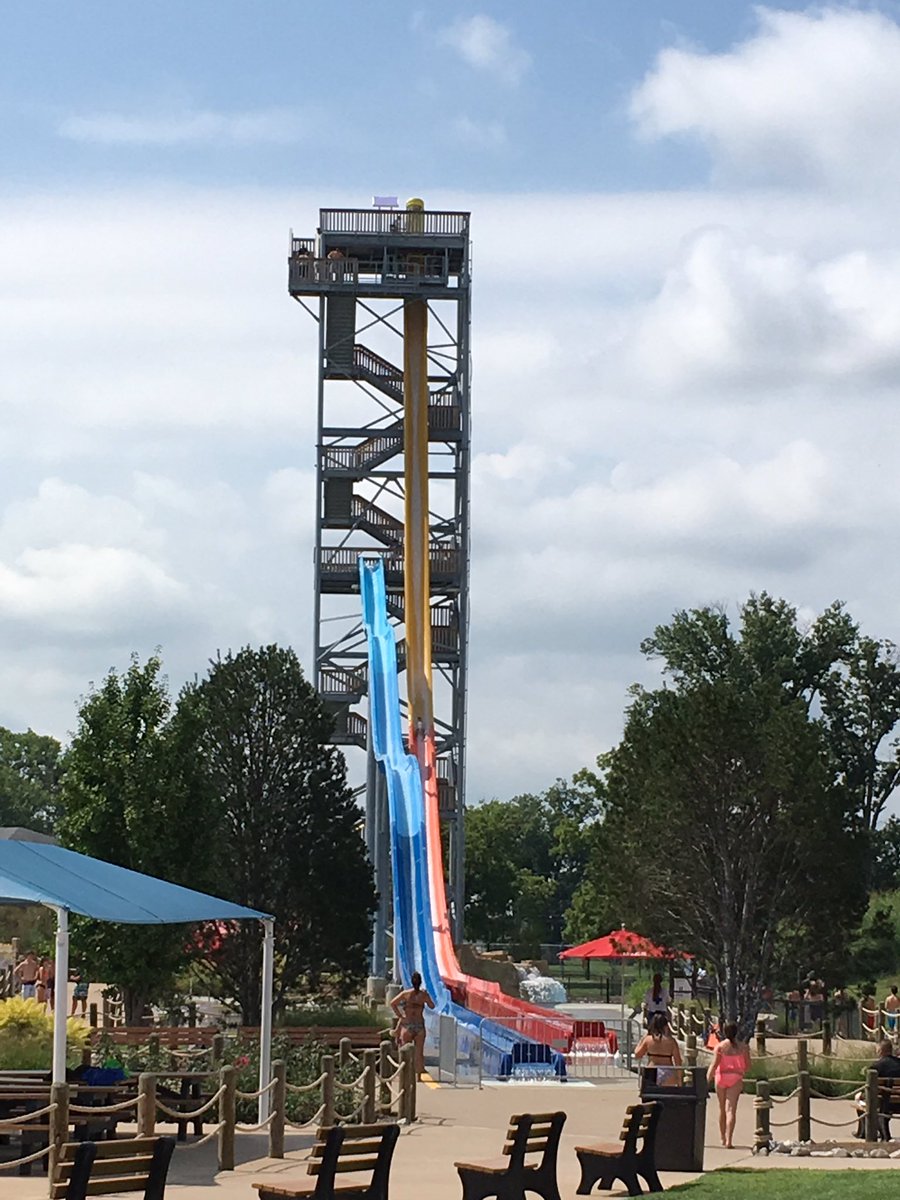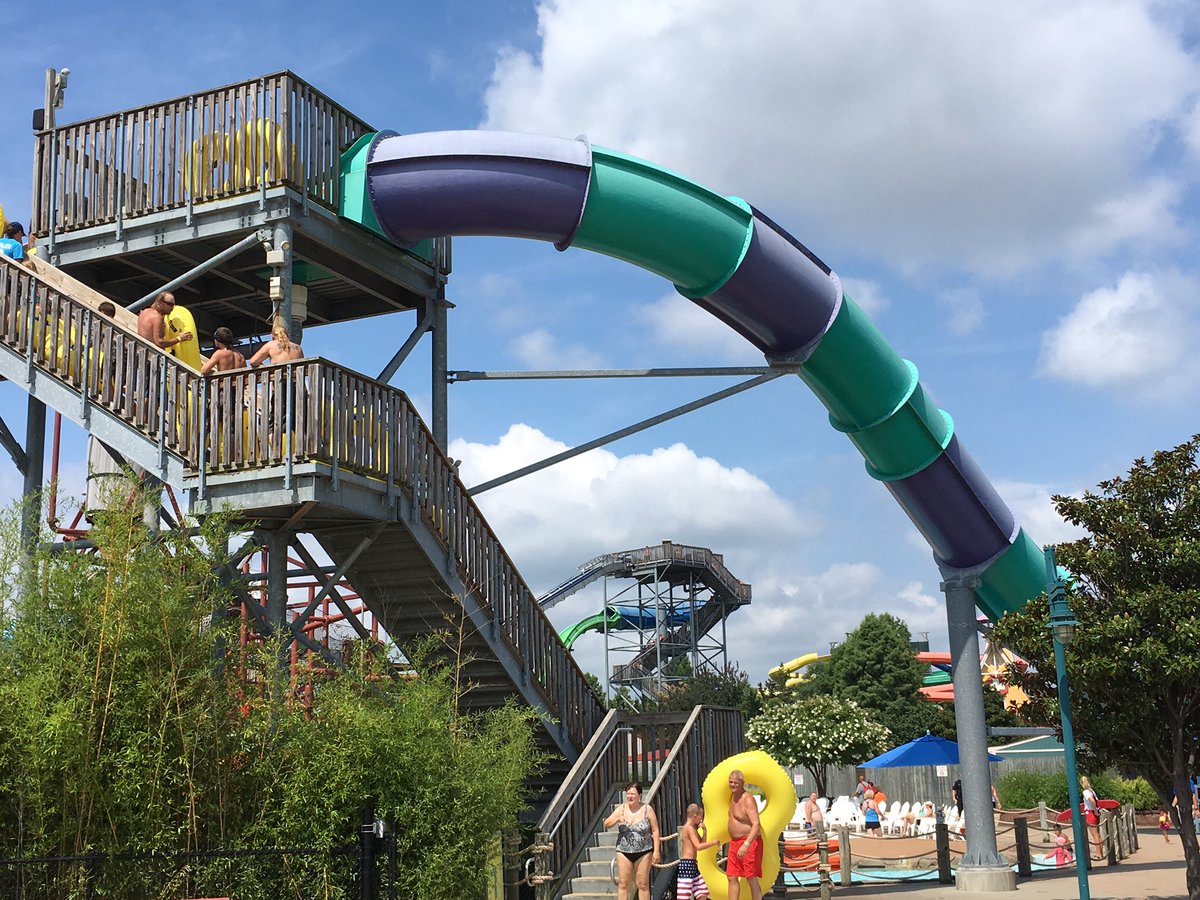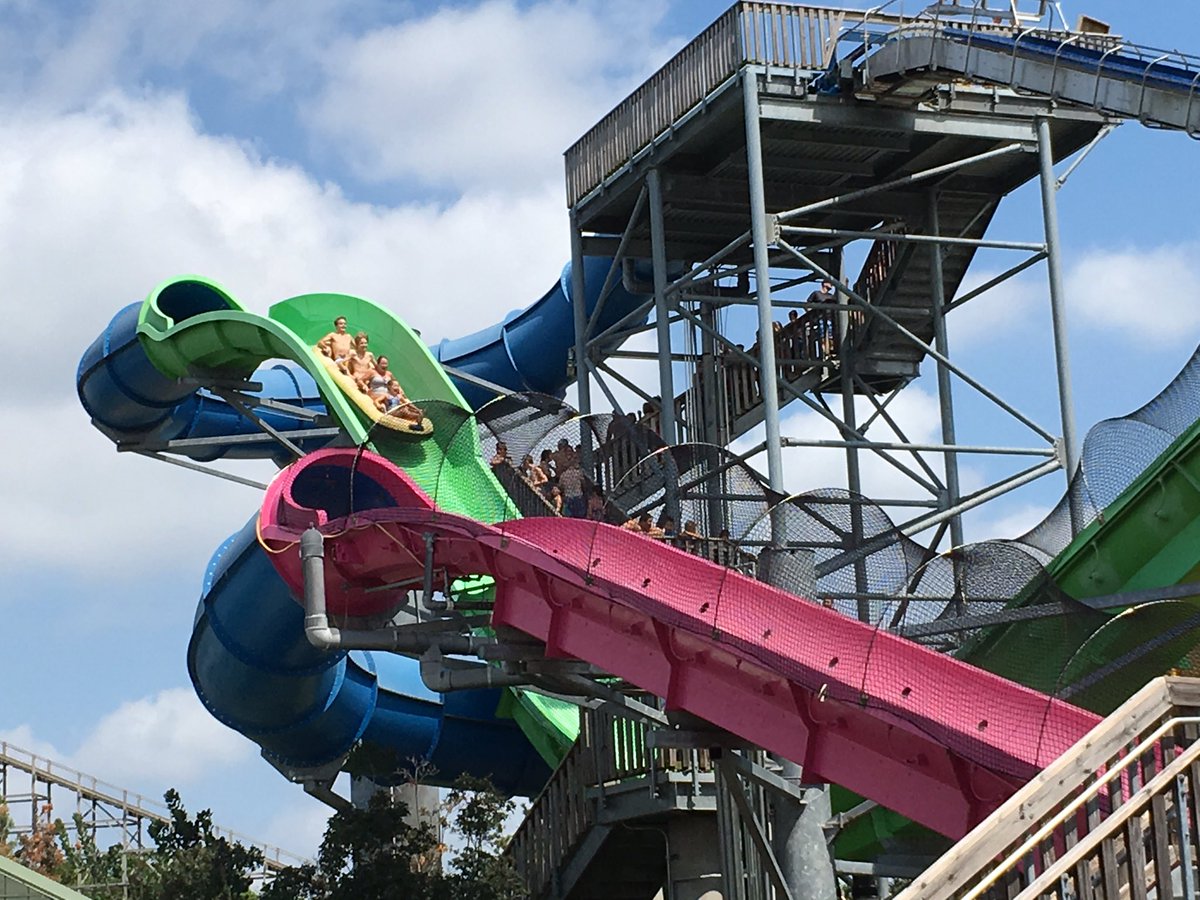 The water park @KentuckyKingdom is just fantastic! Some amazing slides here! We love Deluge!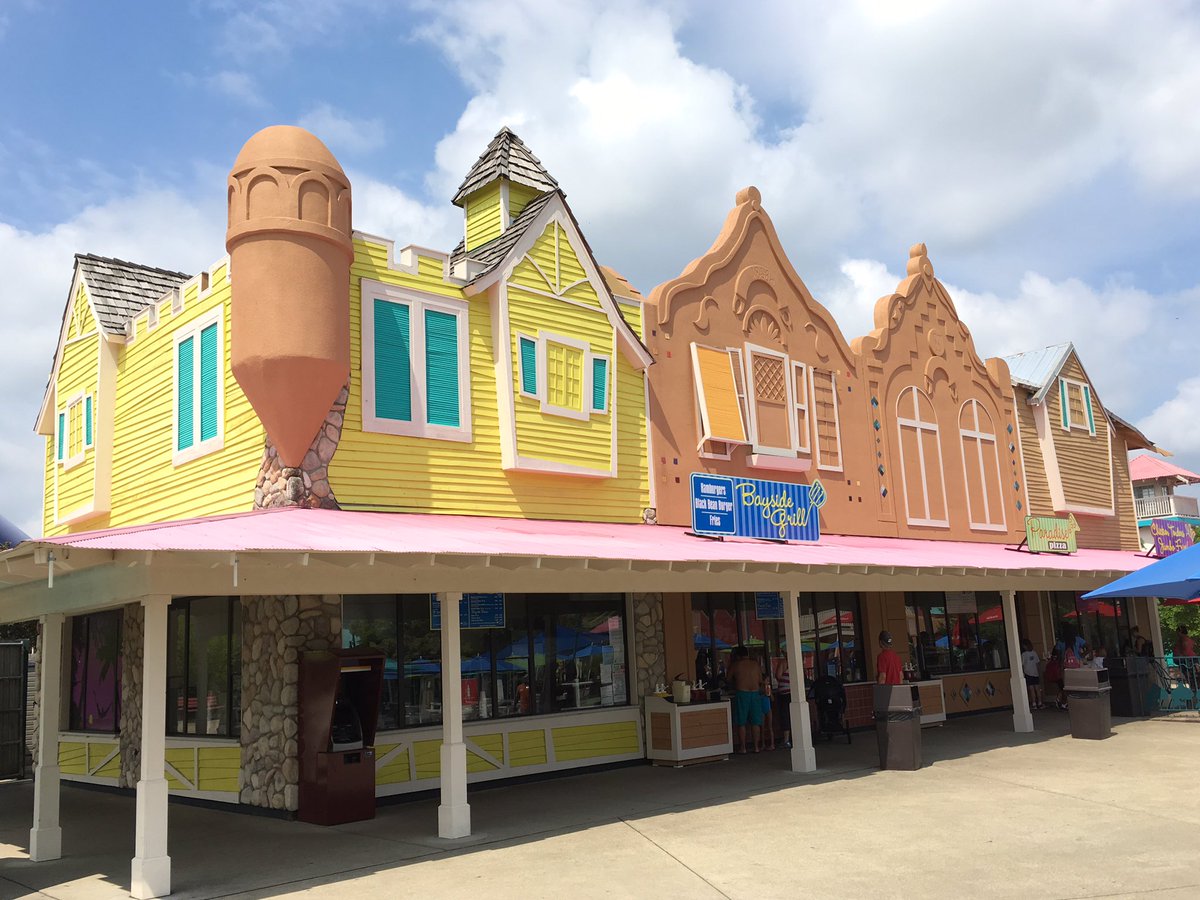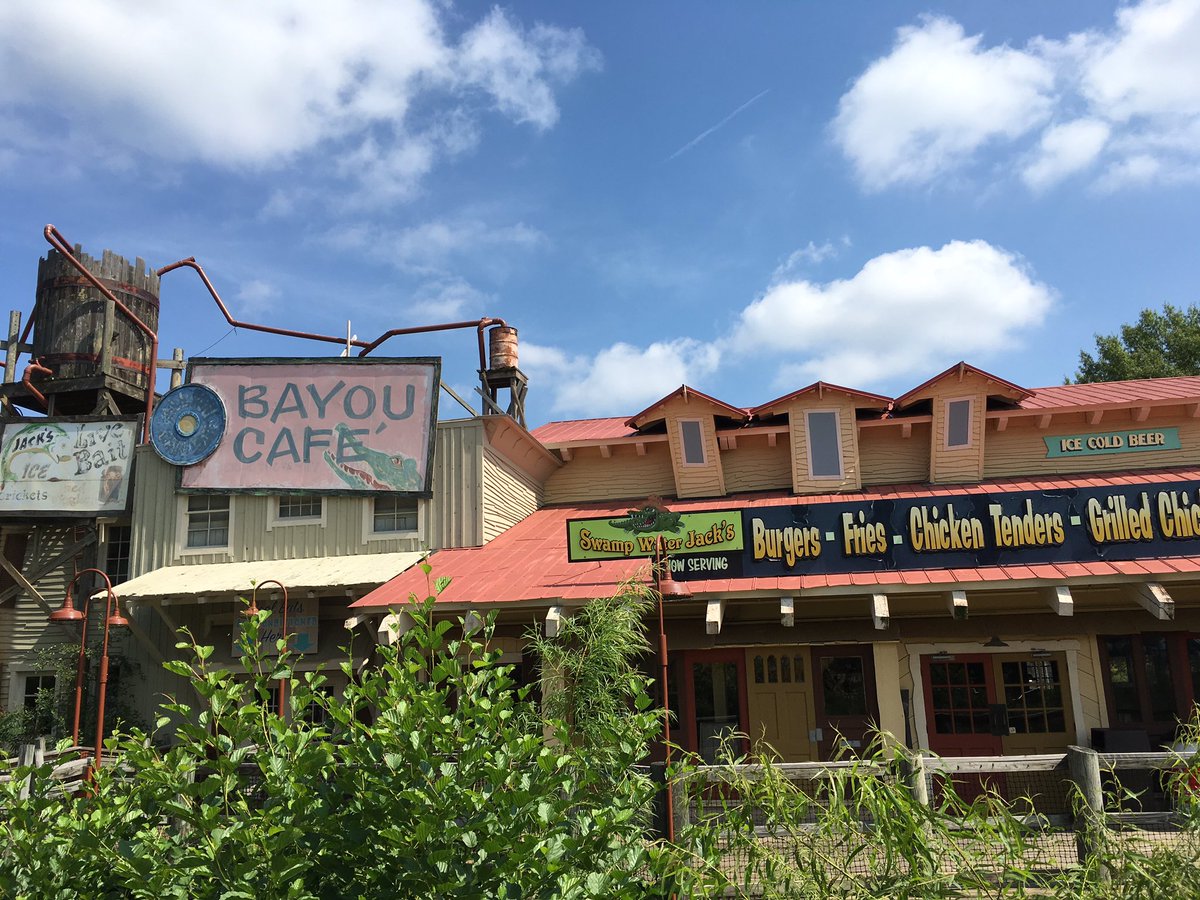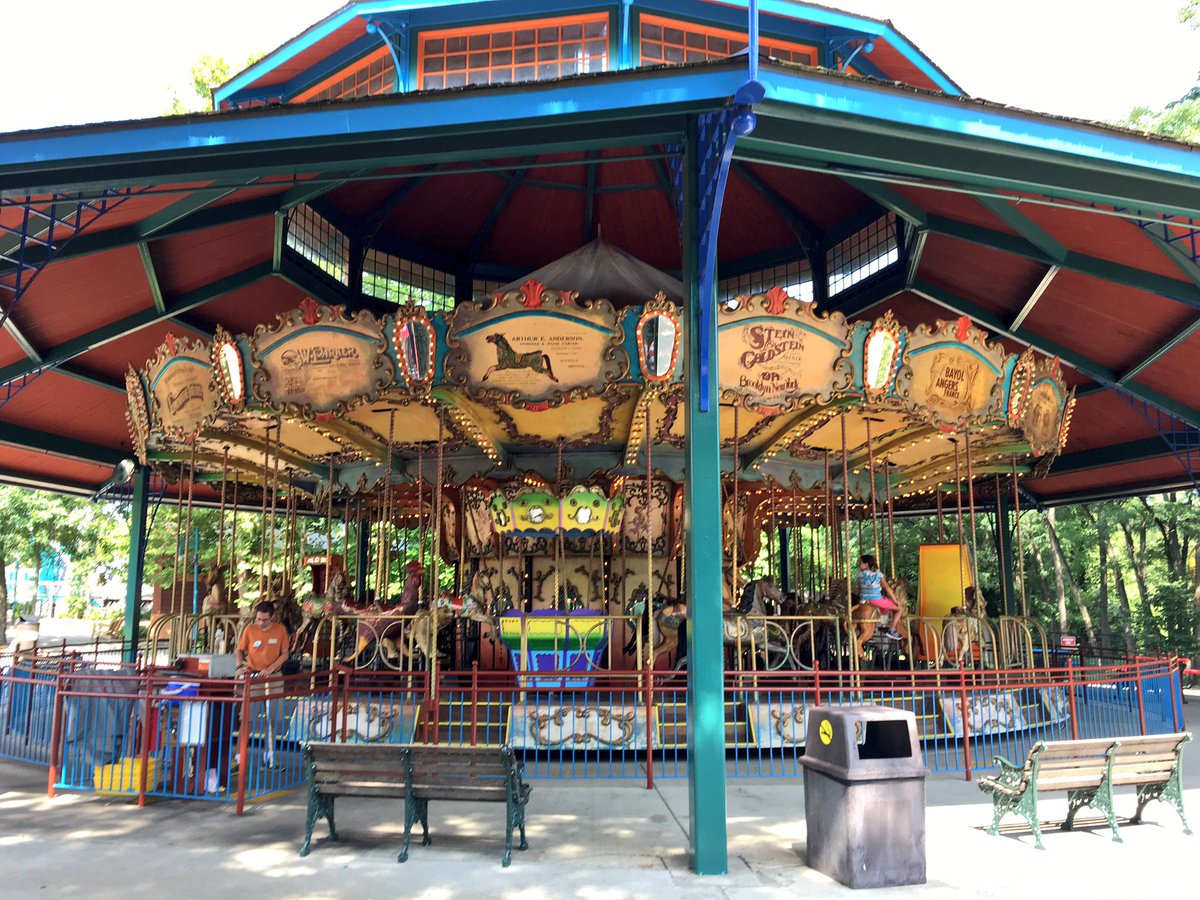 Walking around @KentuckyKingdom the park looks GREAT!!! Bright, colorful! Nice comeback from the Six Flags days!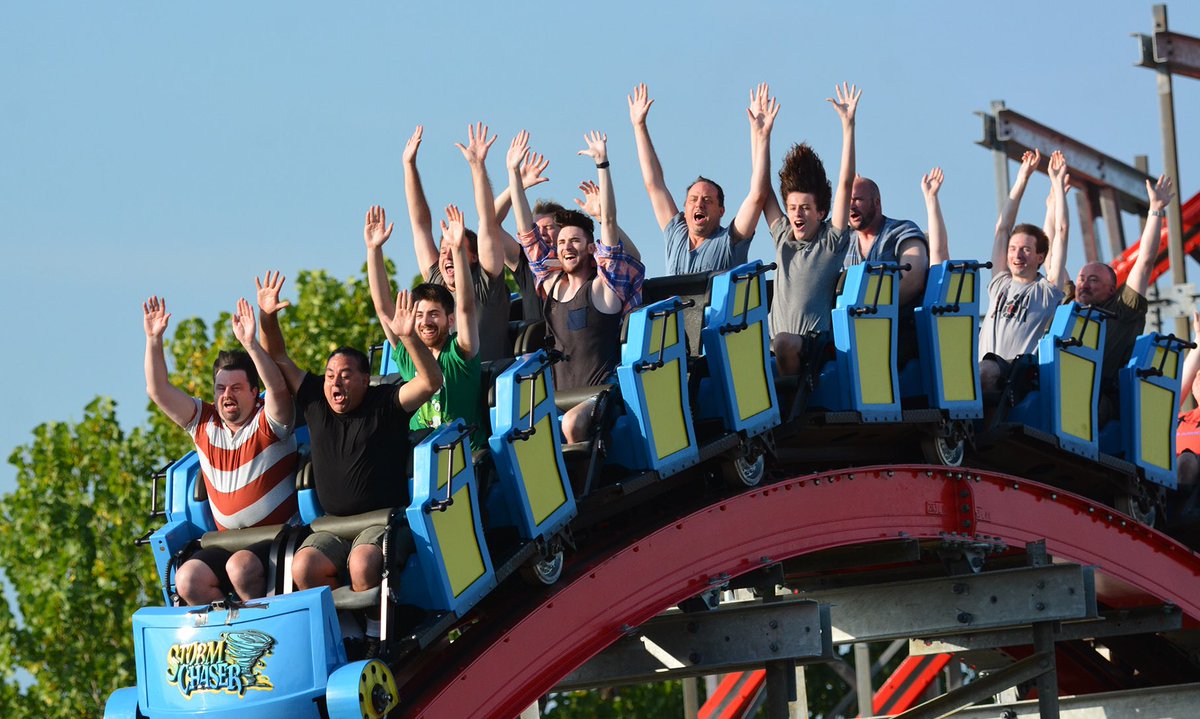 You can FEEL the airtime in this photo of Storm Chaser @KentuckyKingdom by @HhappyNL!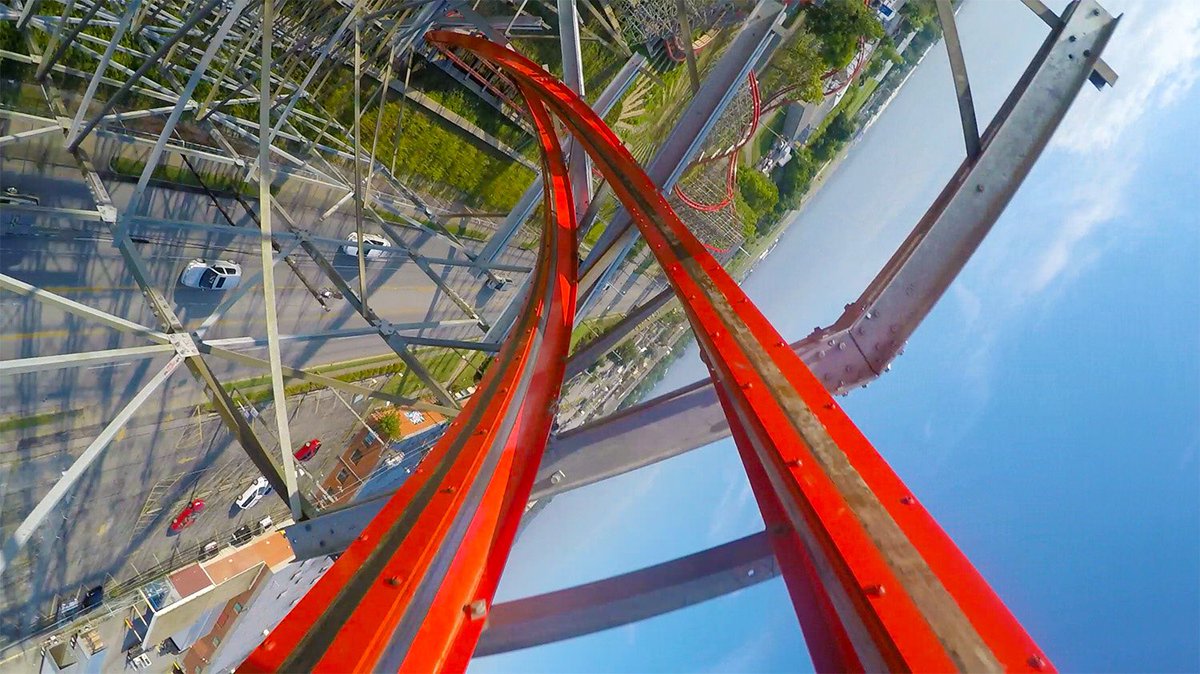 This is the FIRST DROP on Storm Chaser @KentuckyKingdom and it is unreal!!!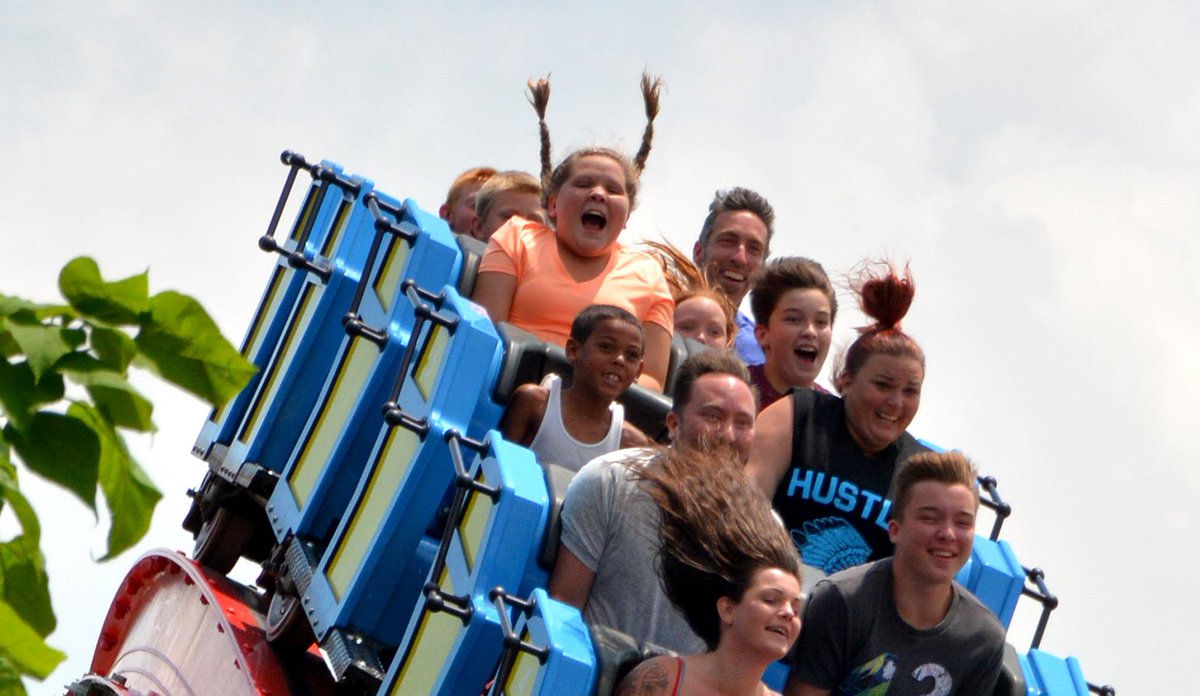 Fun Fact! Pigtails can measure the amount of airtime you get on Storm Chaser @KentuckyKingdom!
Photo: @HhappyNL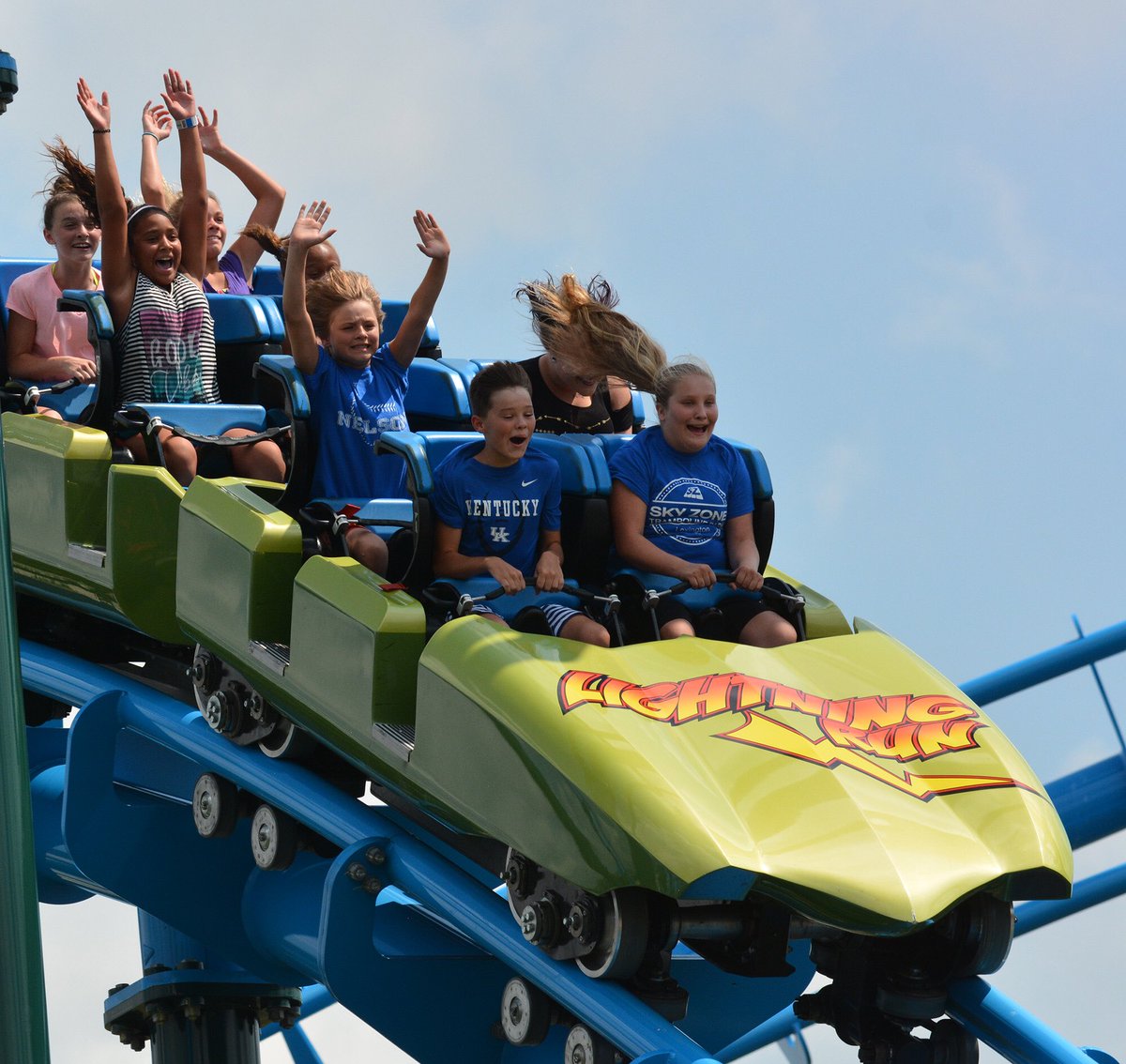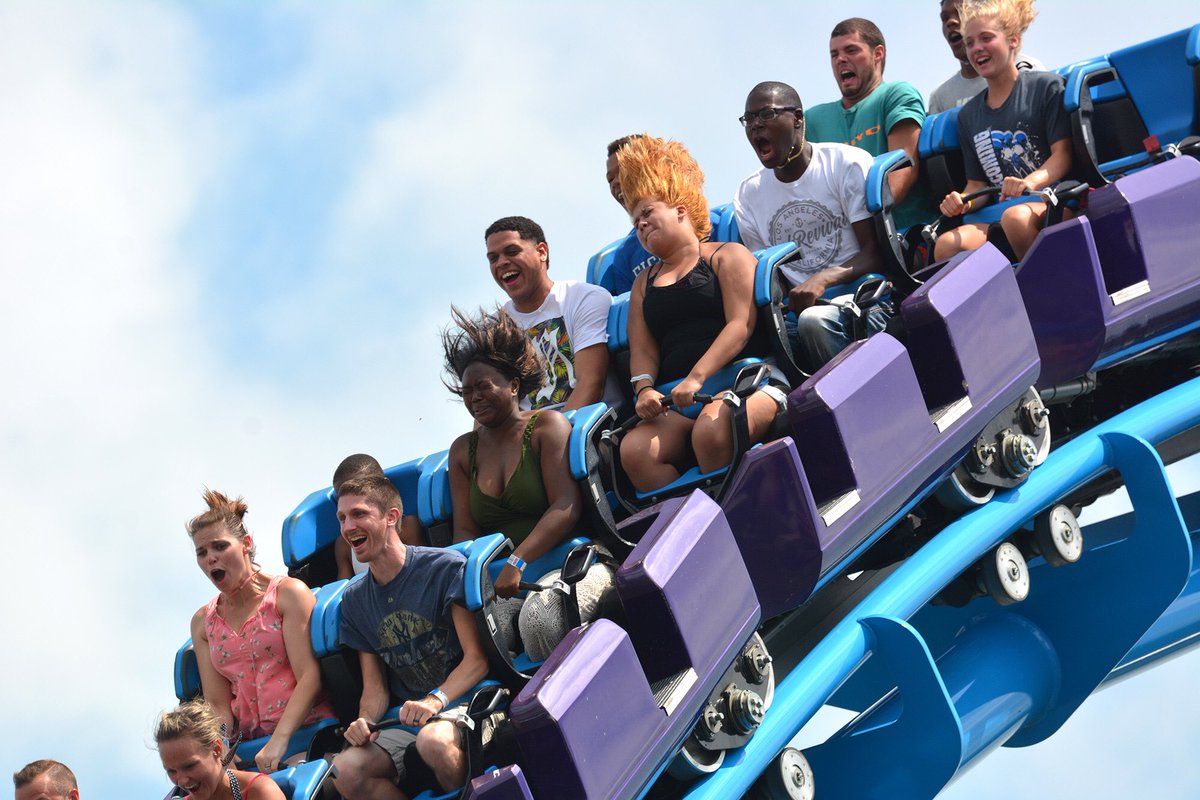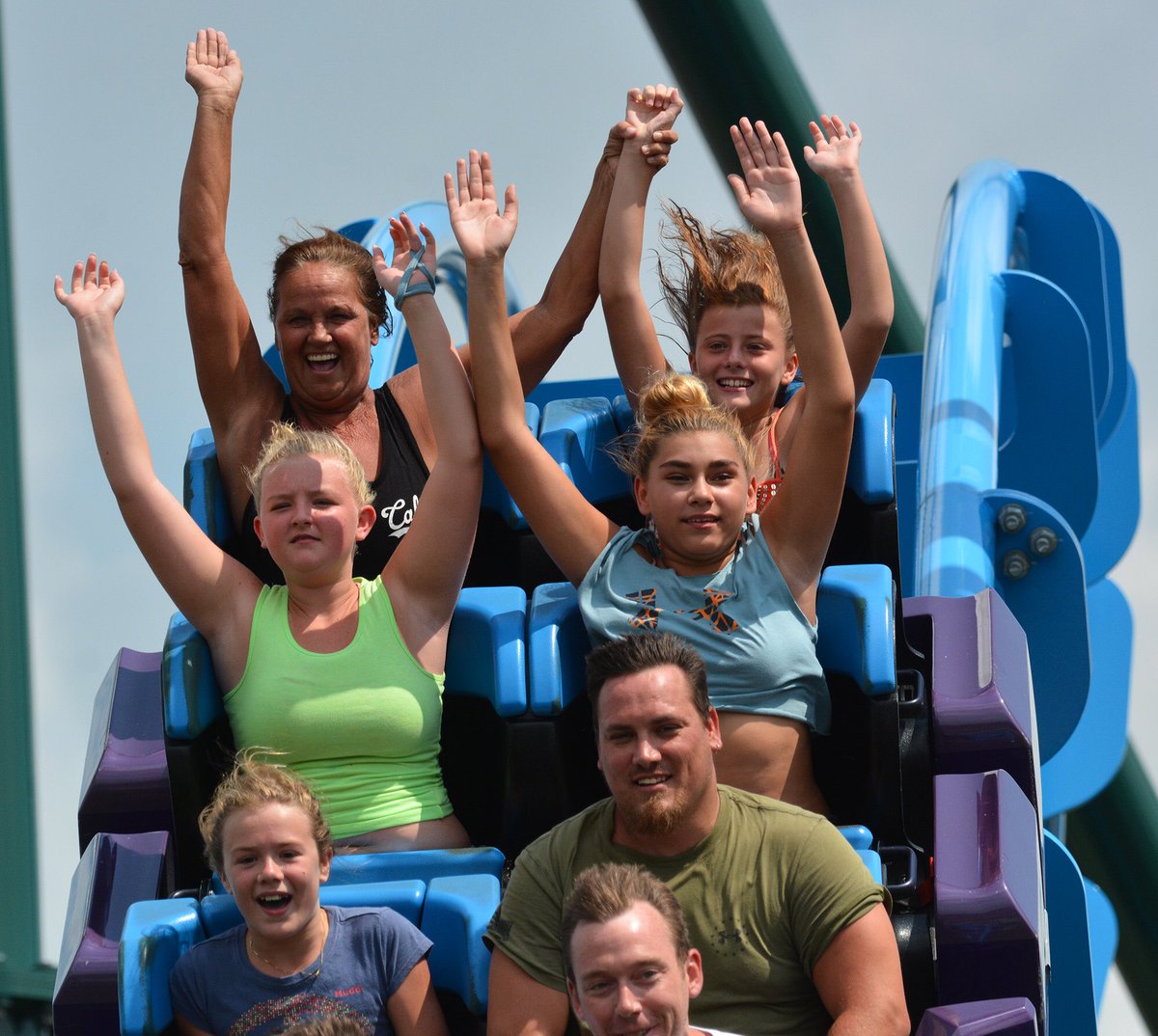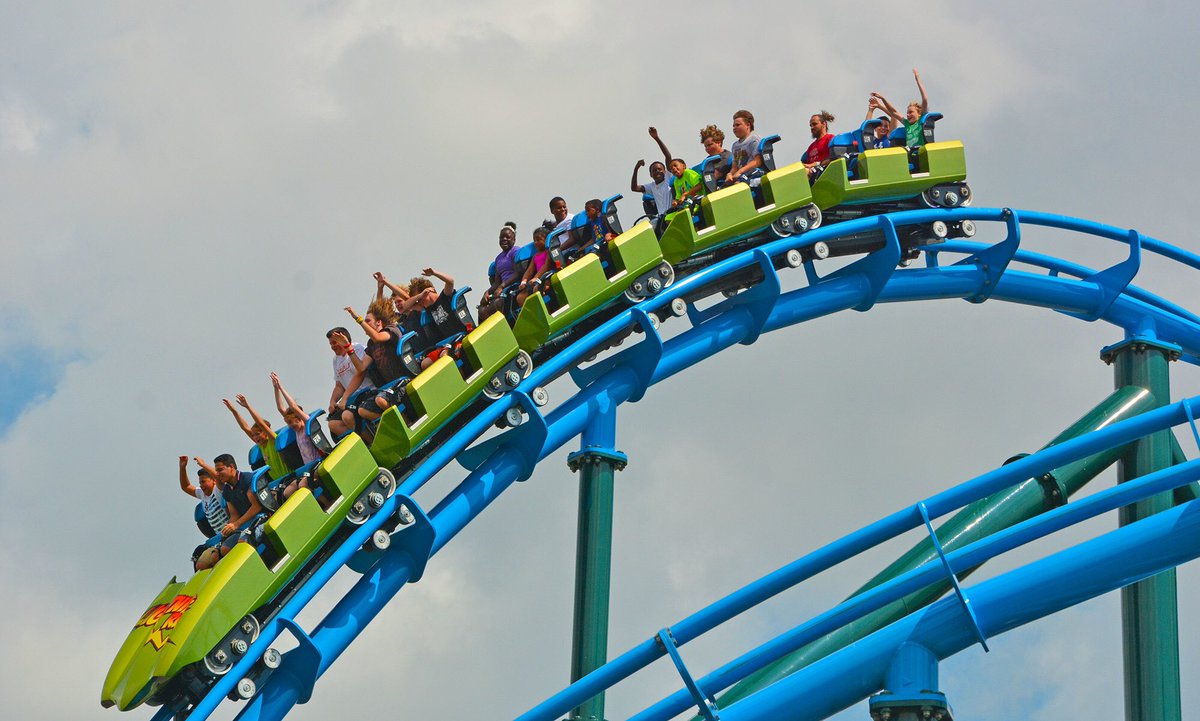 While we love Storm Chaser let's not forget about Lightning Run @KentuckyKingdom! AWESOME coaster! Photos: @HhappyNL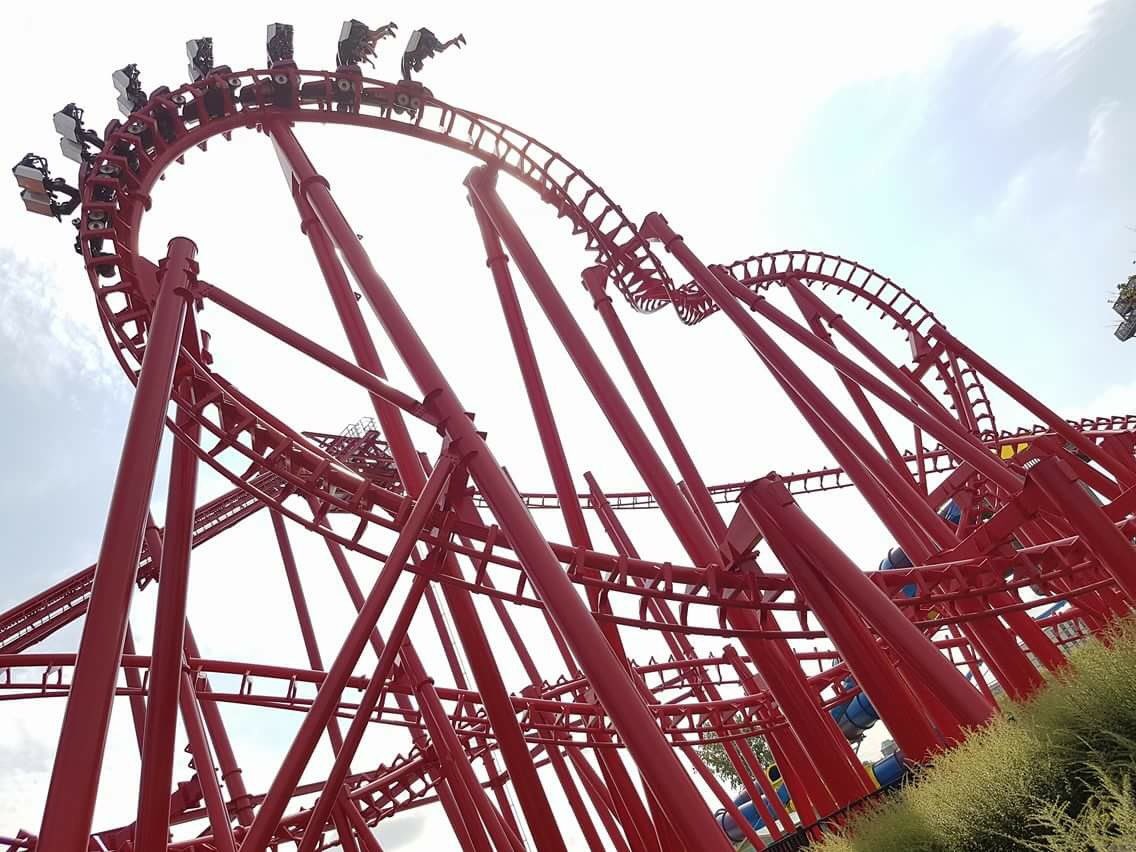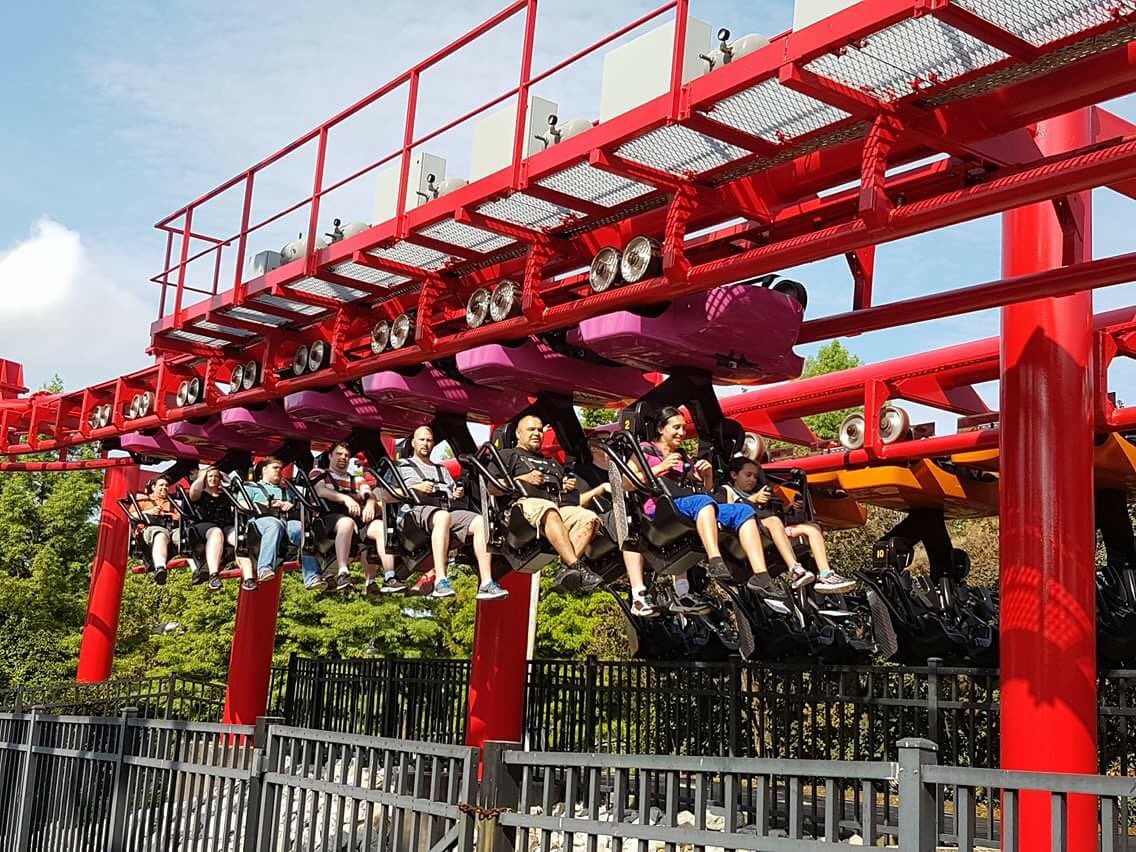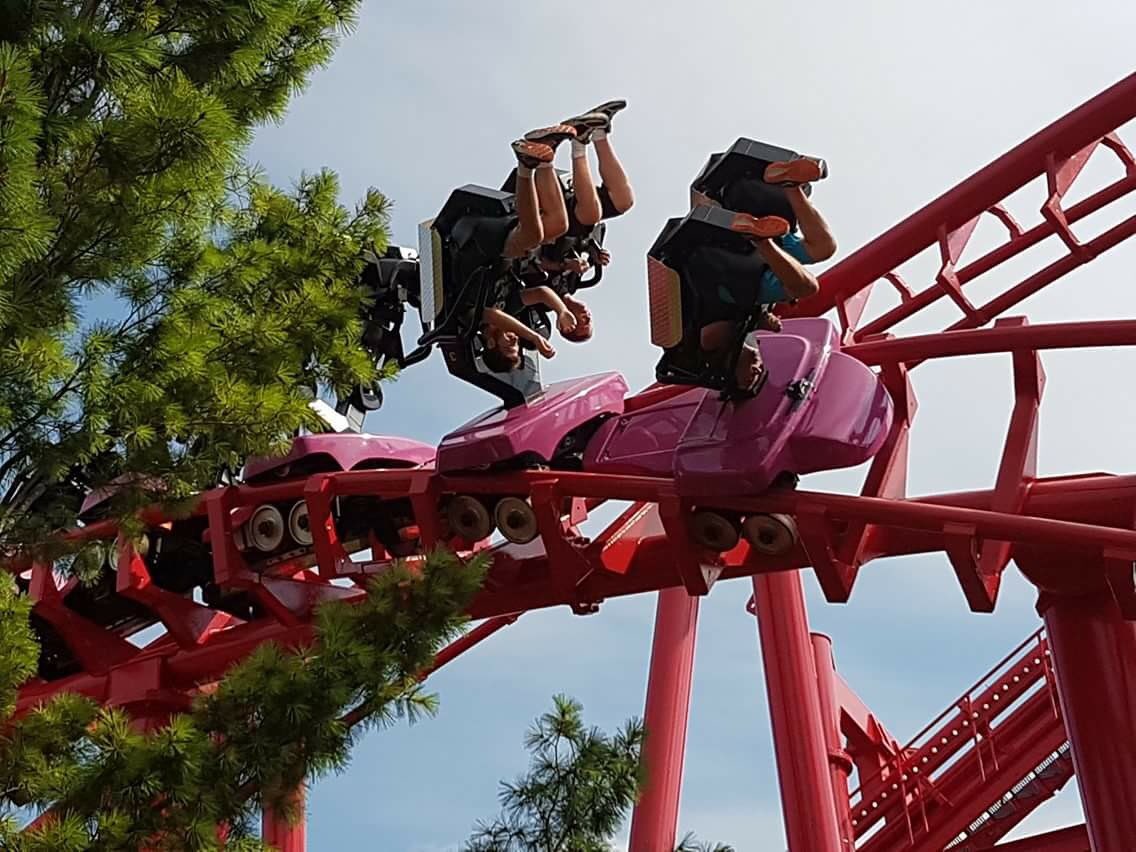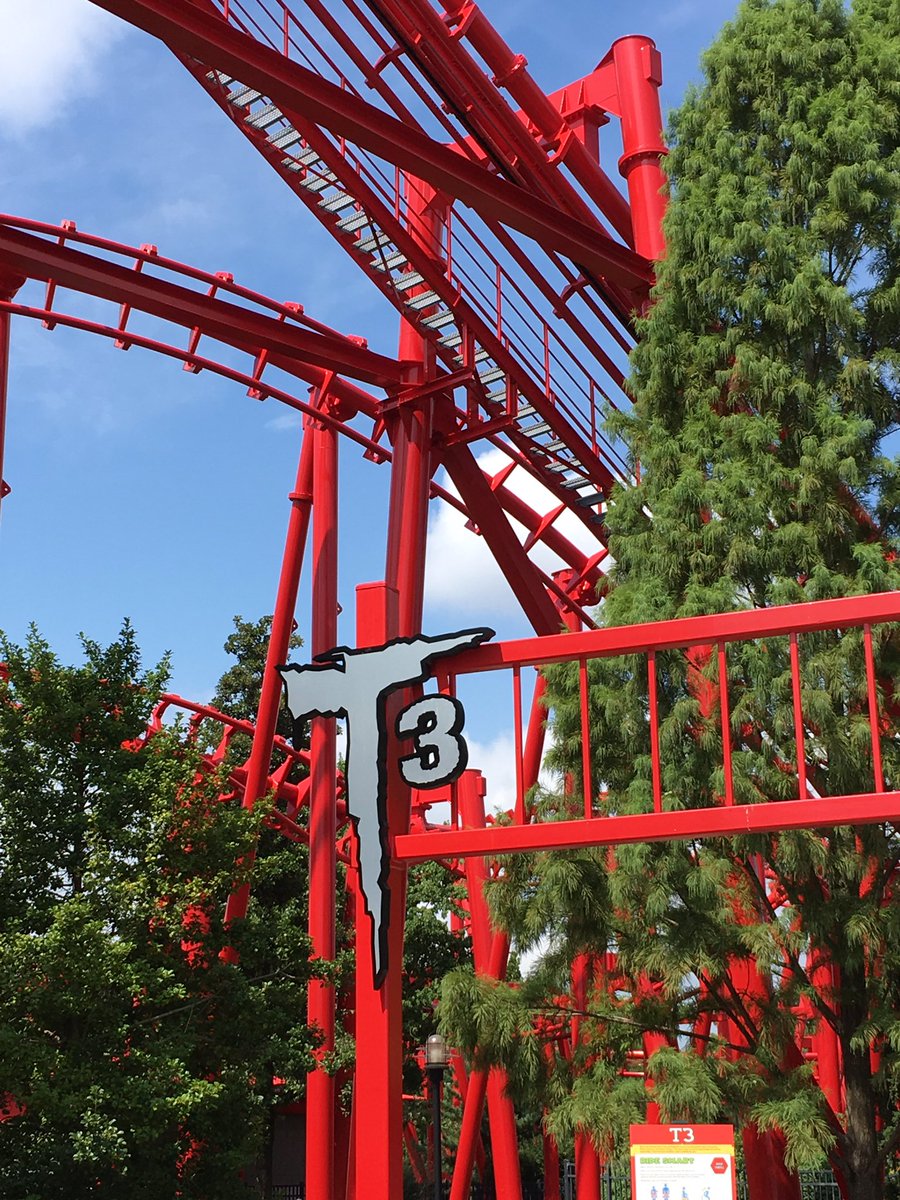 Even our rides on T3 were better than your average SLC! New restraints are an improvement!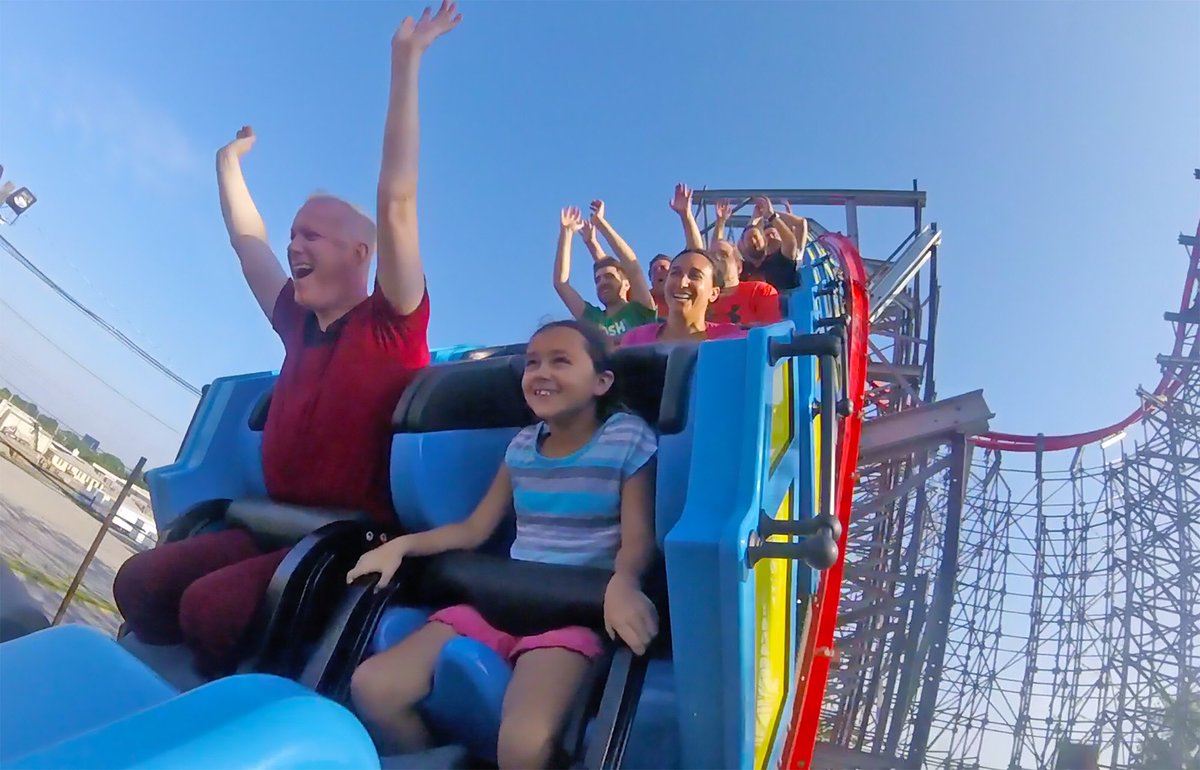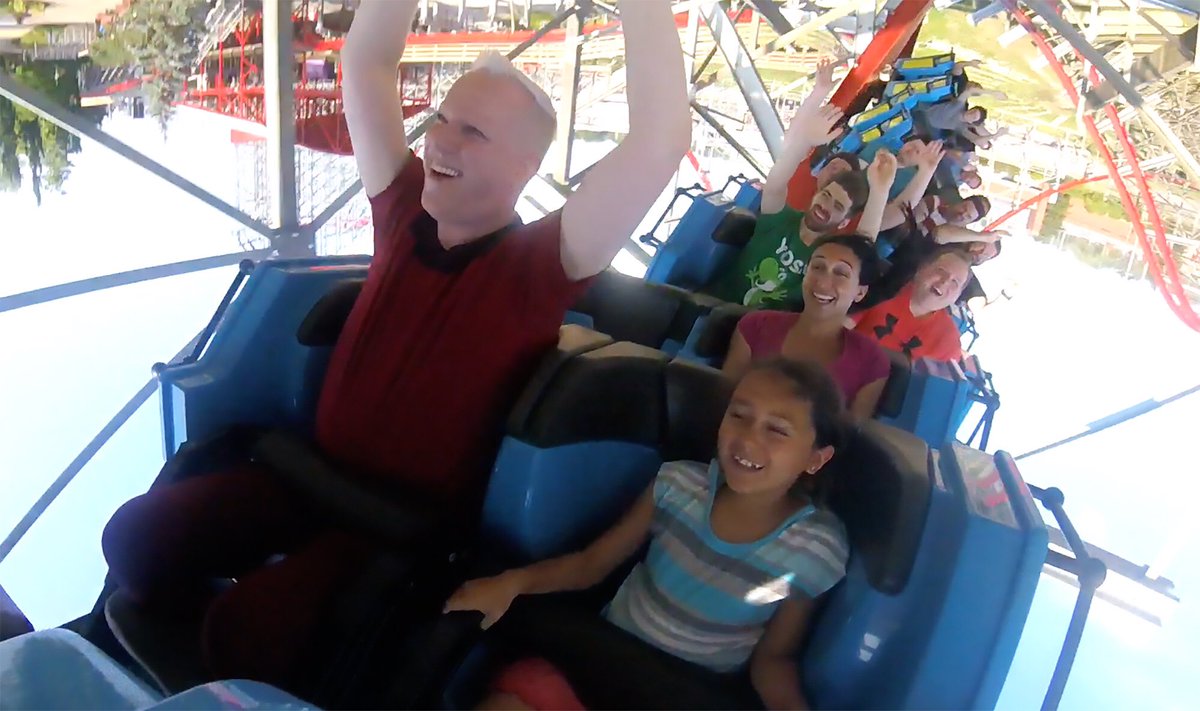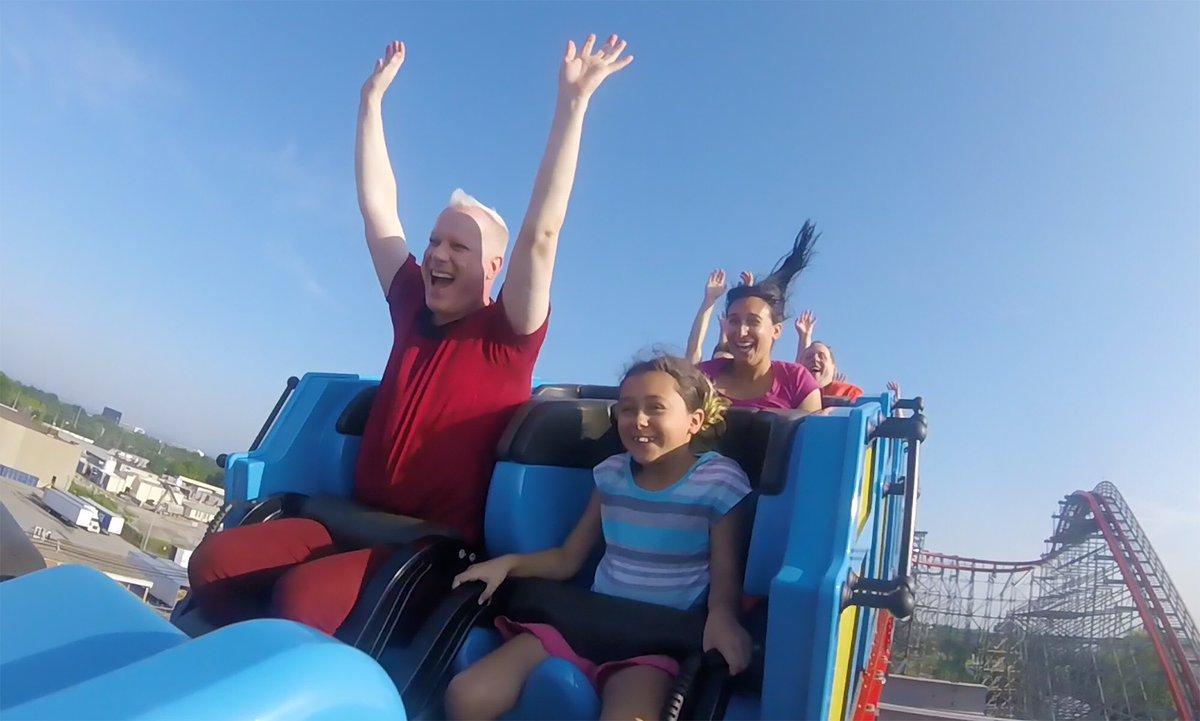 Kristen absolutely LOVED her rides on Storm Chaser!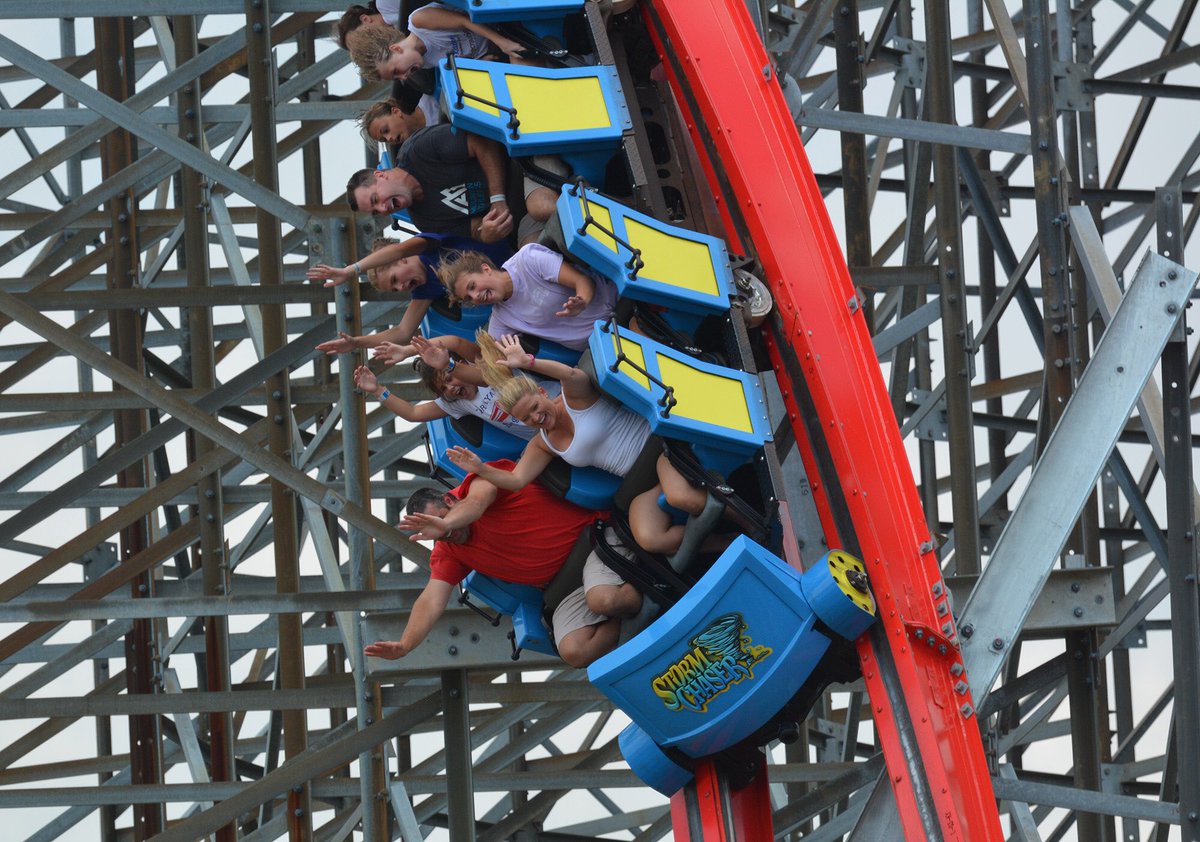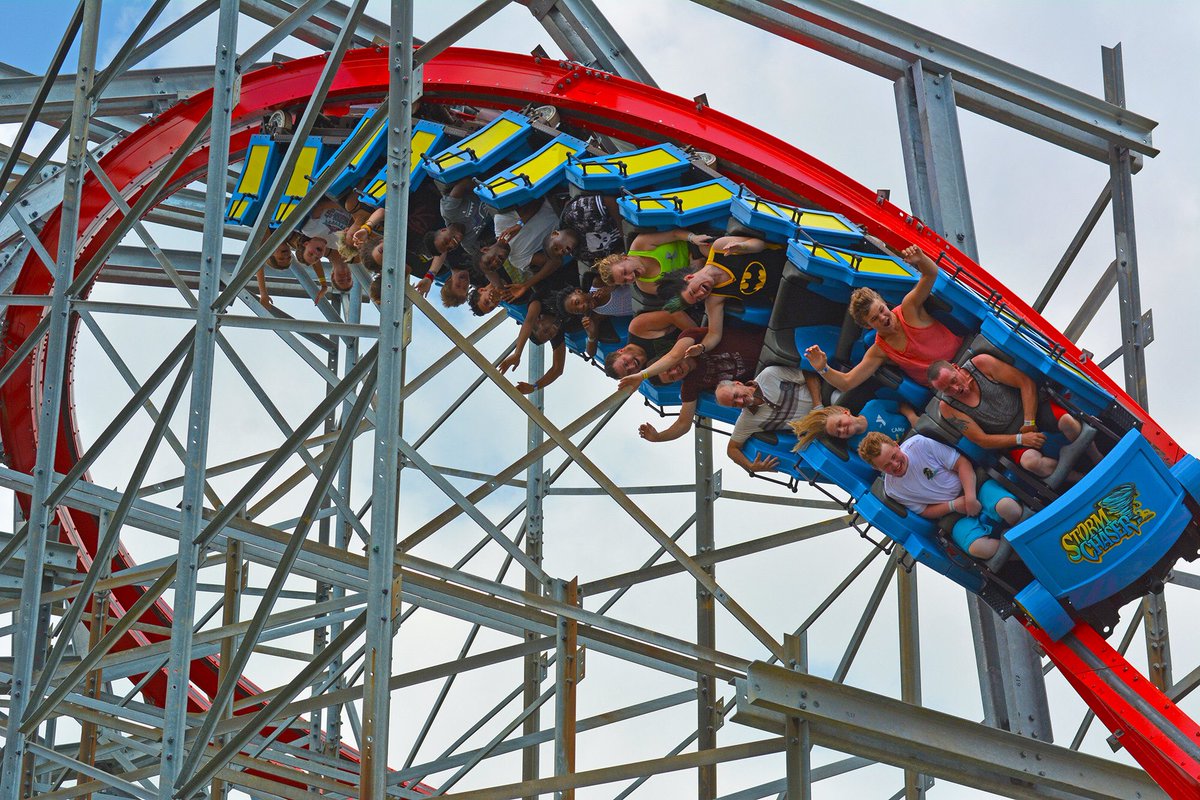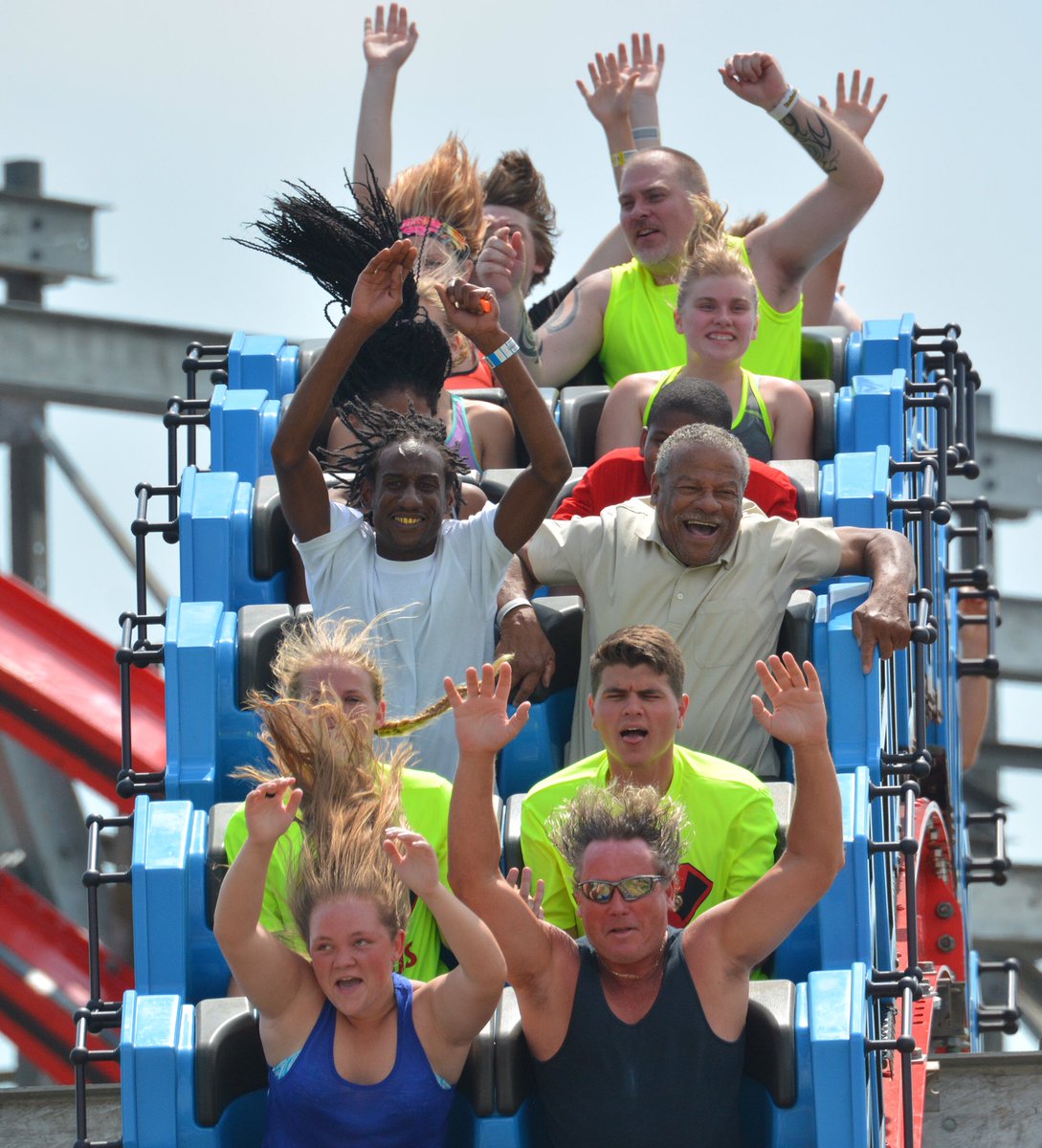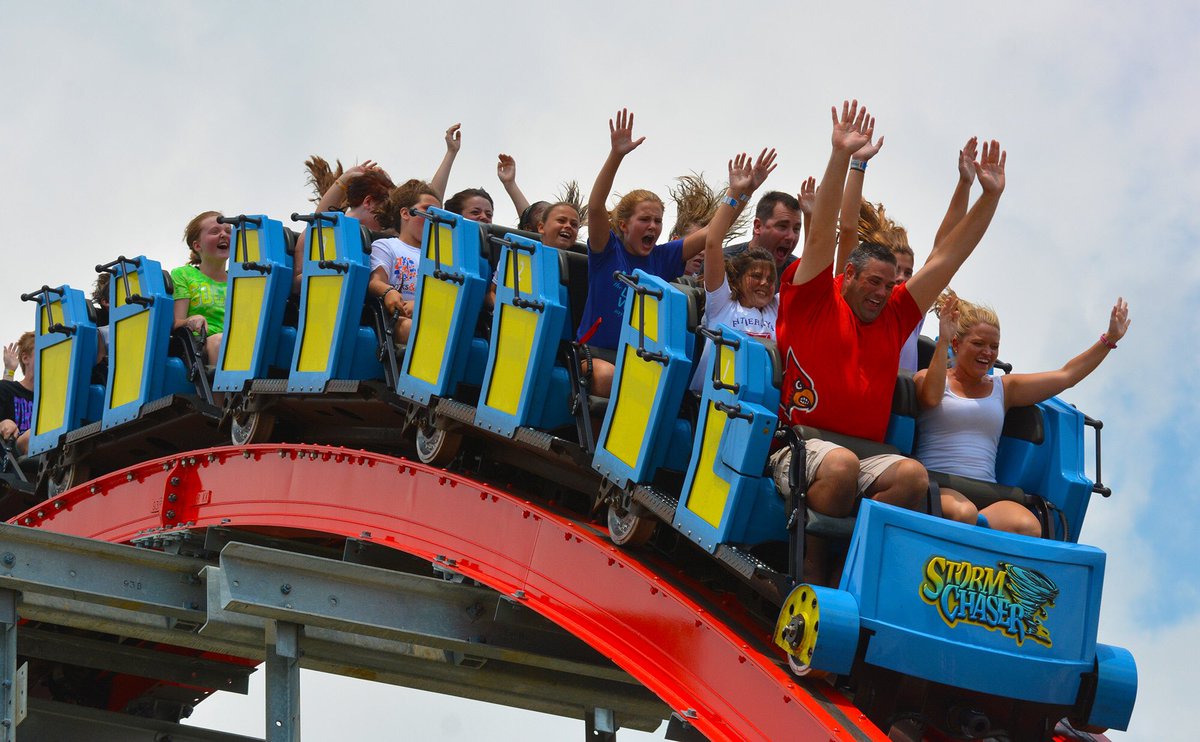 More Hanno photos of Storm Chaser!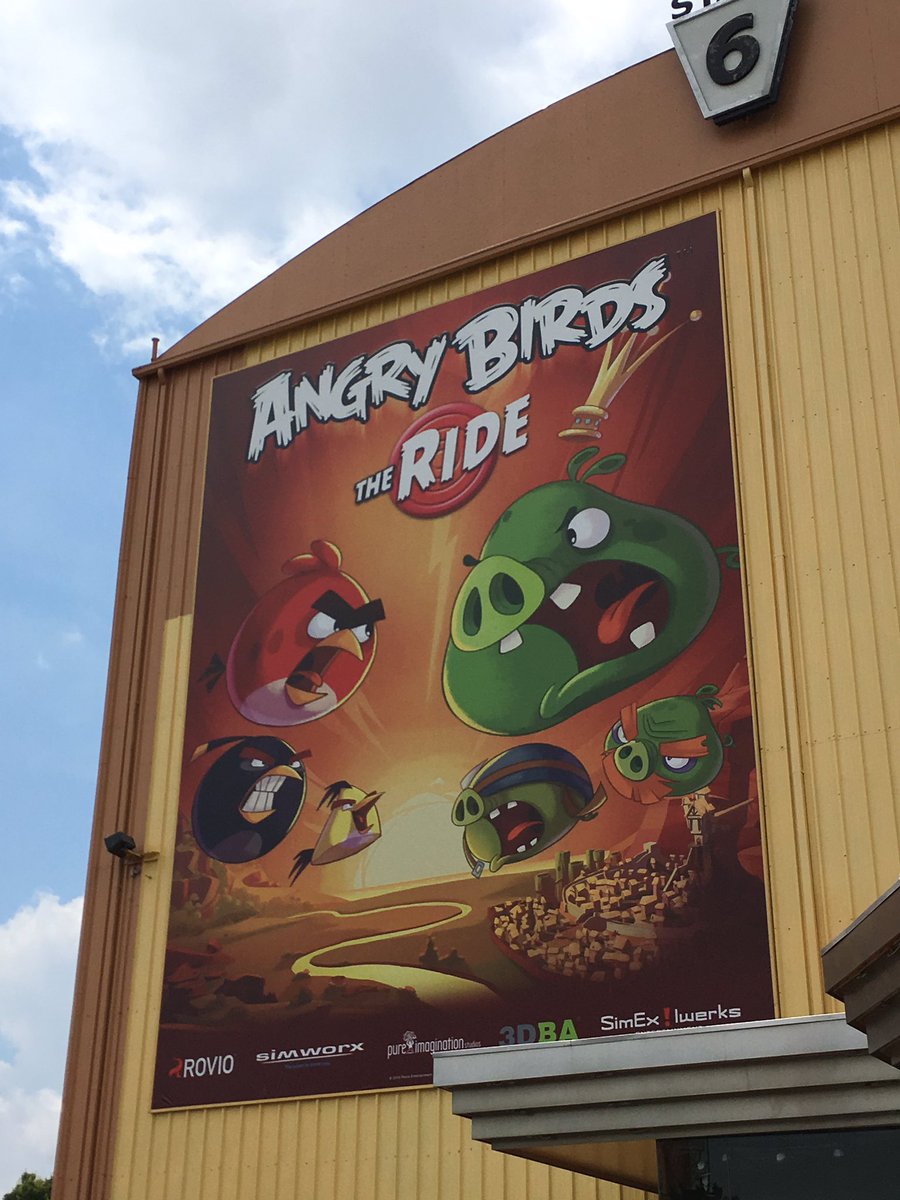 Angry Birds The Ride! "It's better than the movie!" Says @RussCeccola!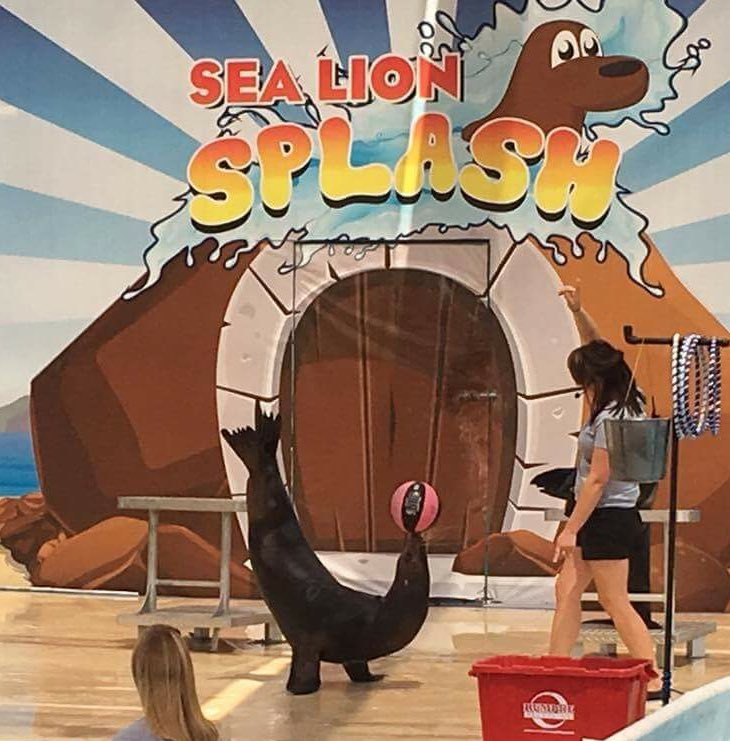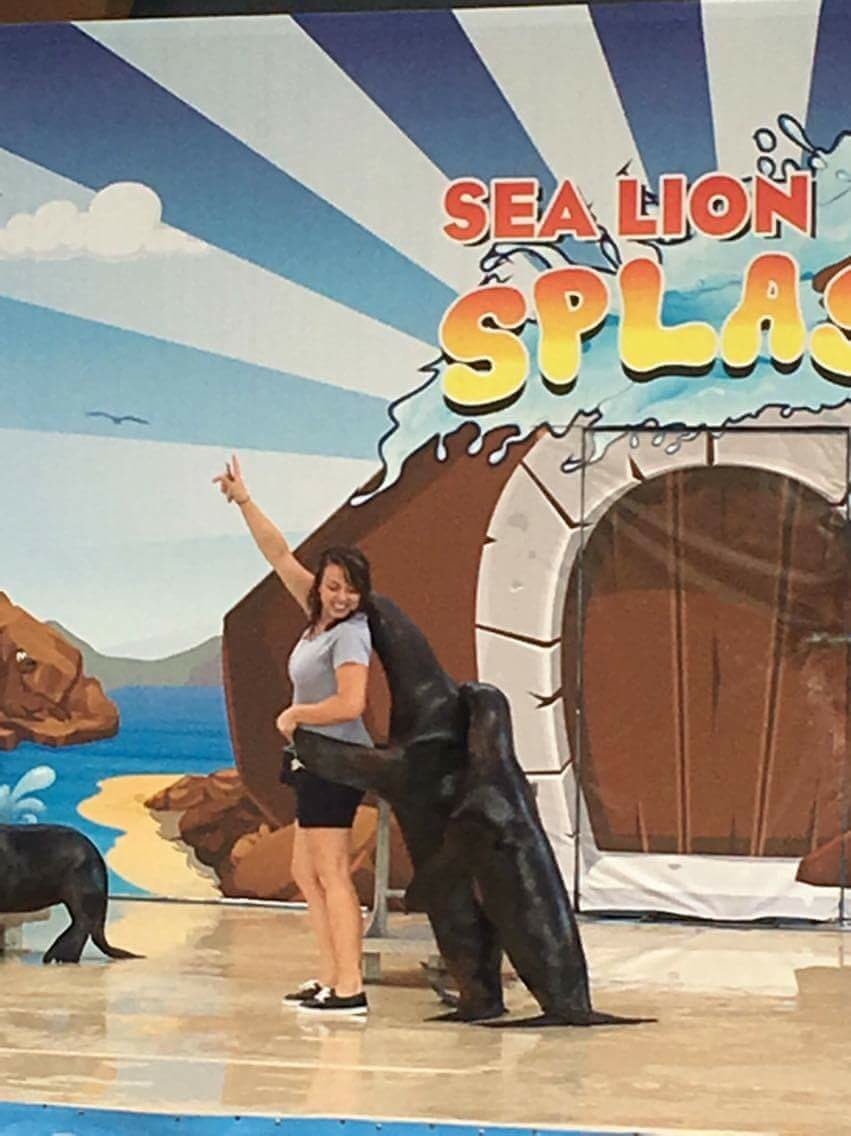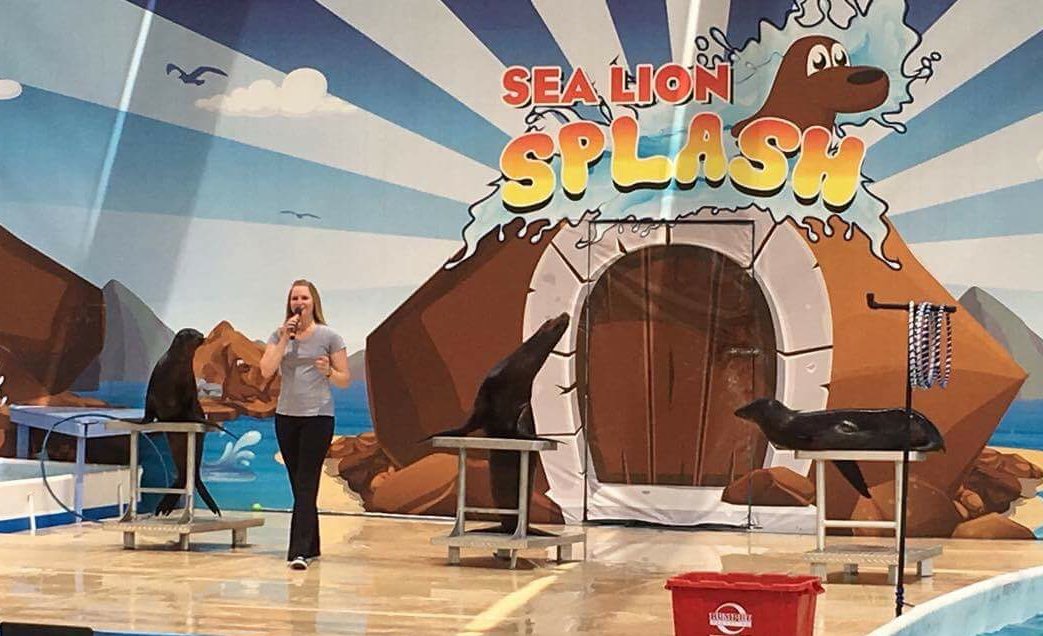 Remember that @KentuckyKingdom also has a sea lion show! It's cute! Be sure to go see it!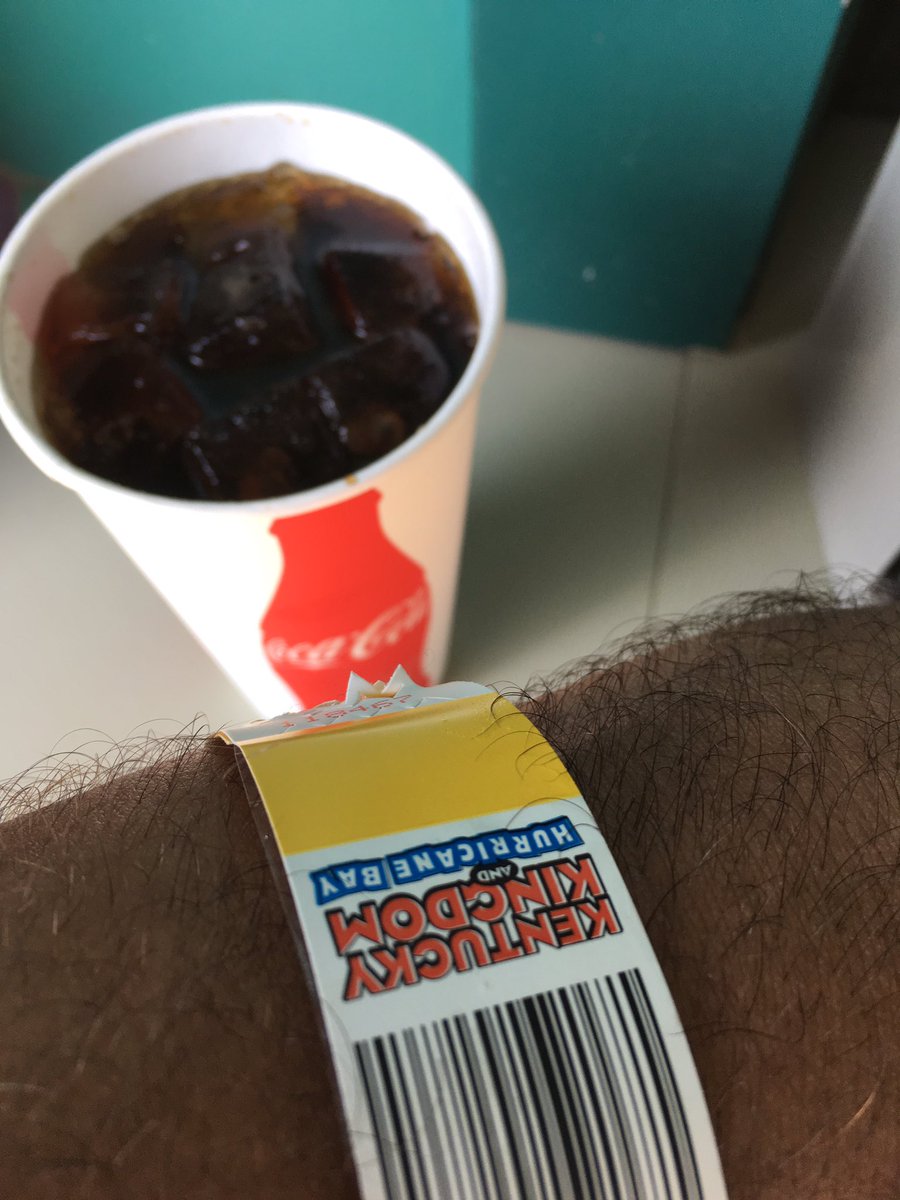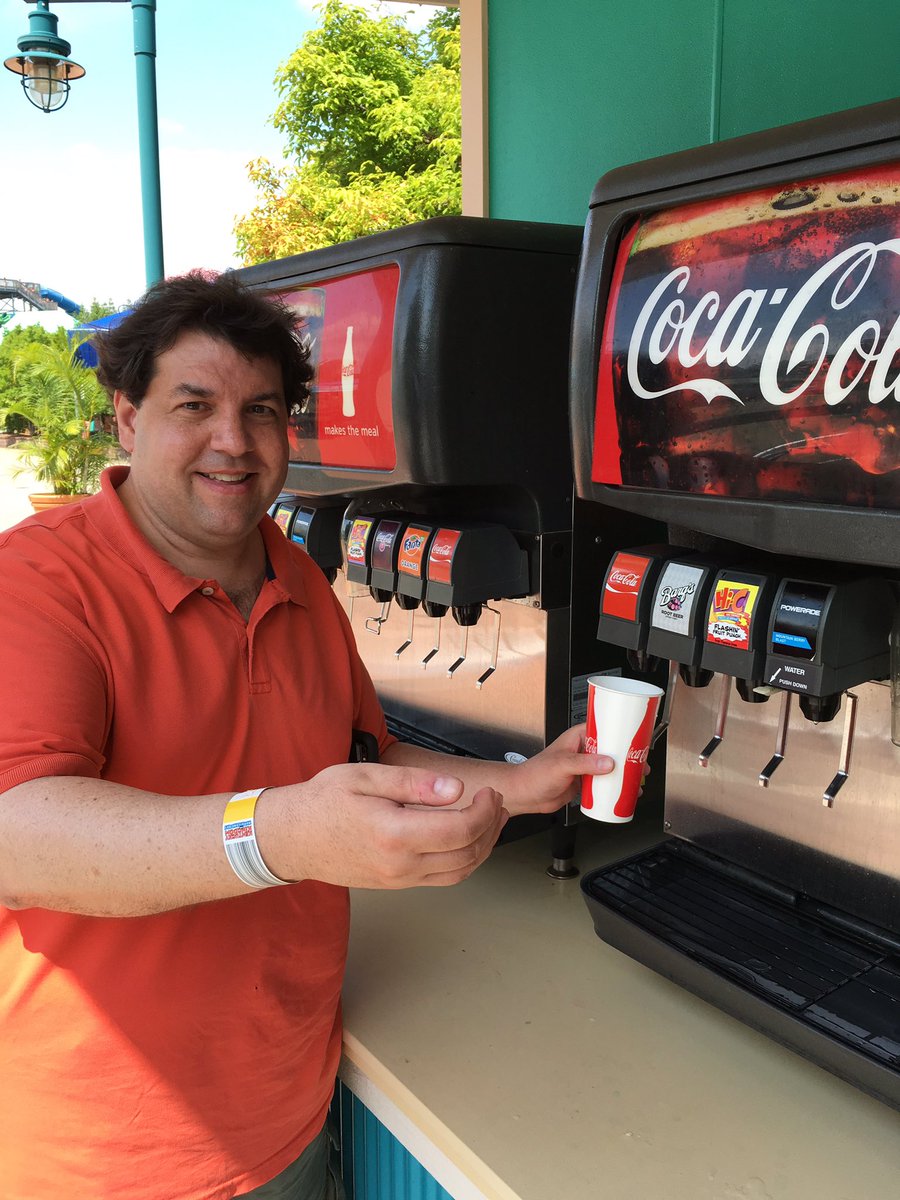 These @KentuckyKingdom group sales drink wristbands are a life saver! If youre taking a group to the park, get them!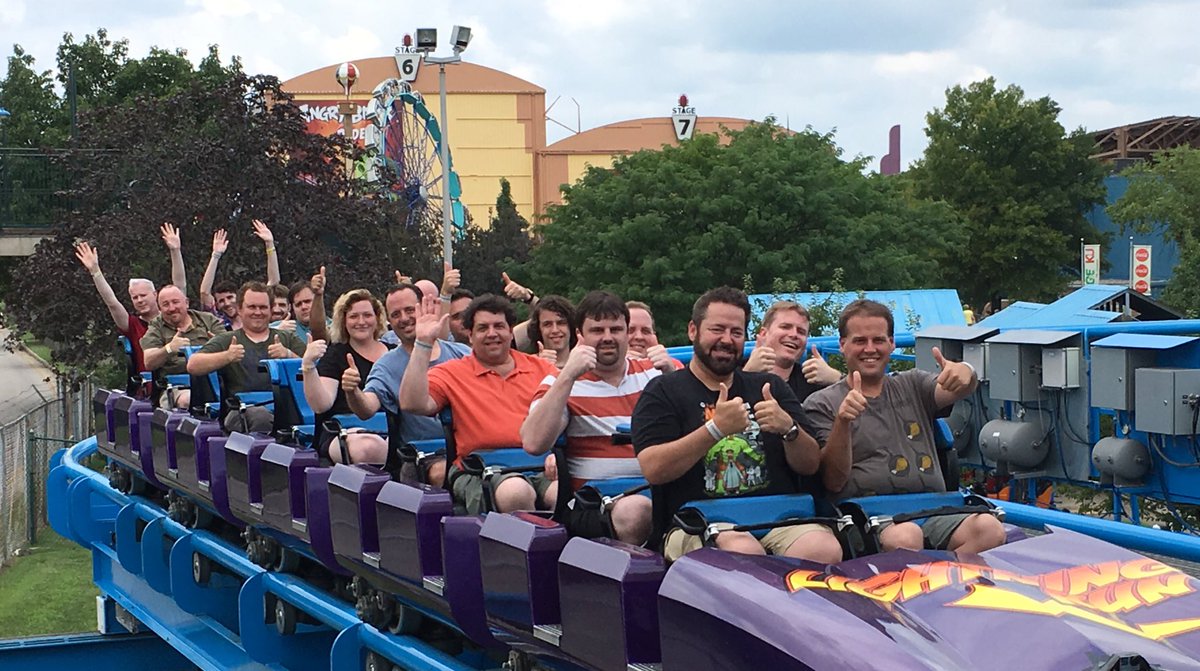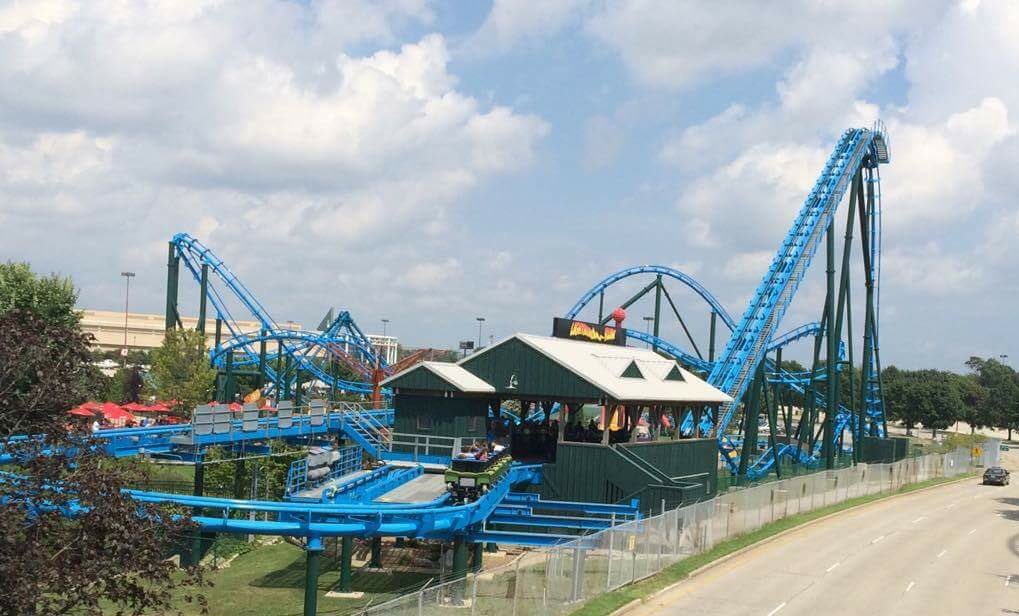 Did we mention how much we all loved Lightning Run?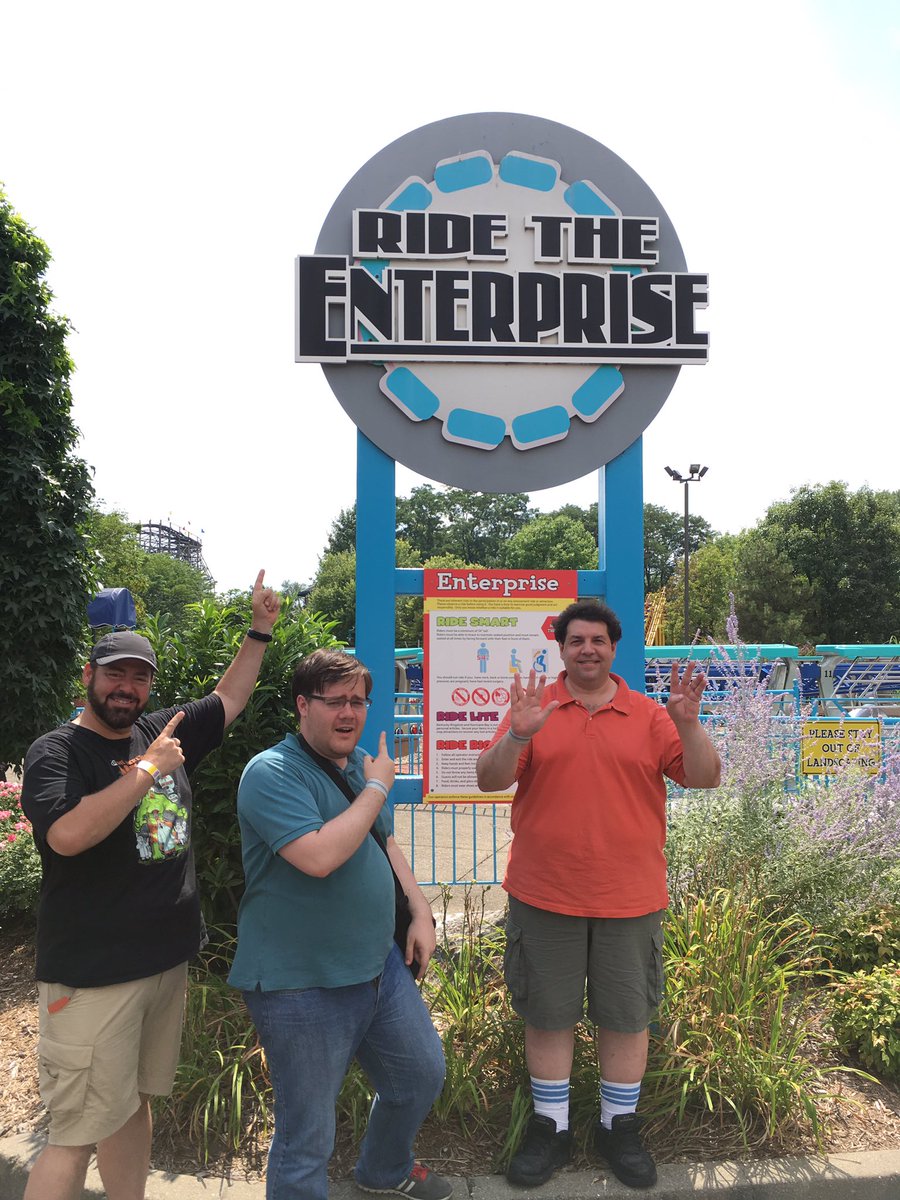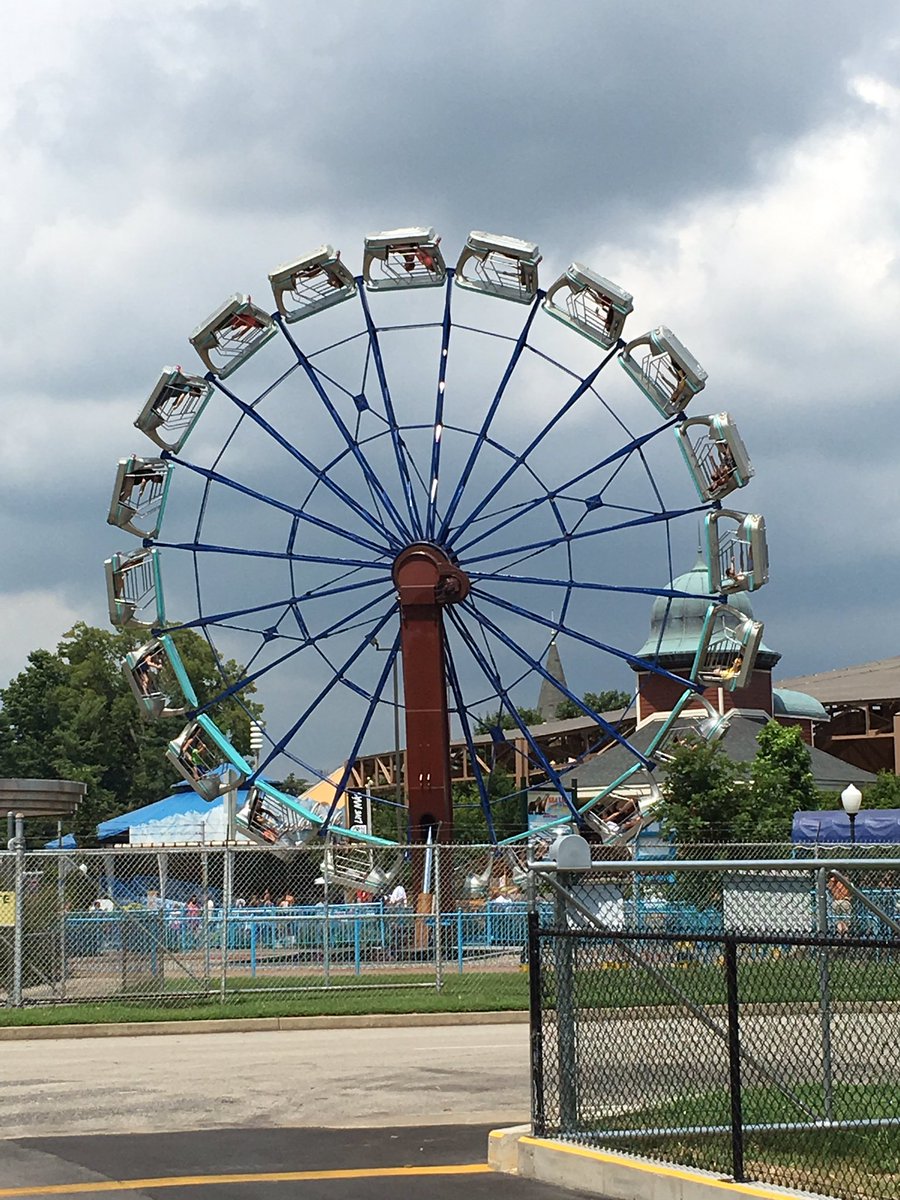 We understand that fans of @KentuckyKingdom should follow the instructions of the sign.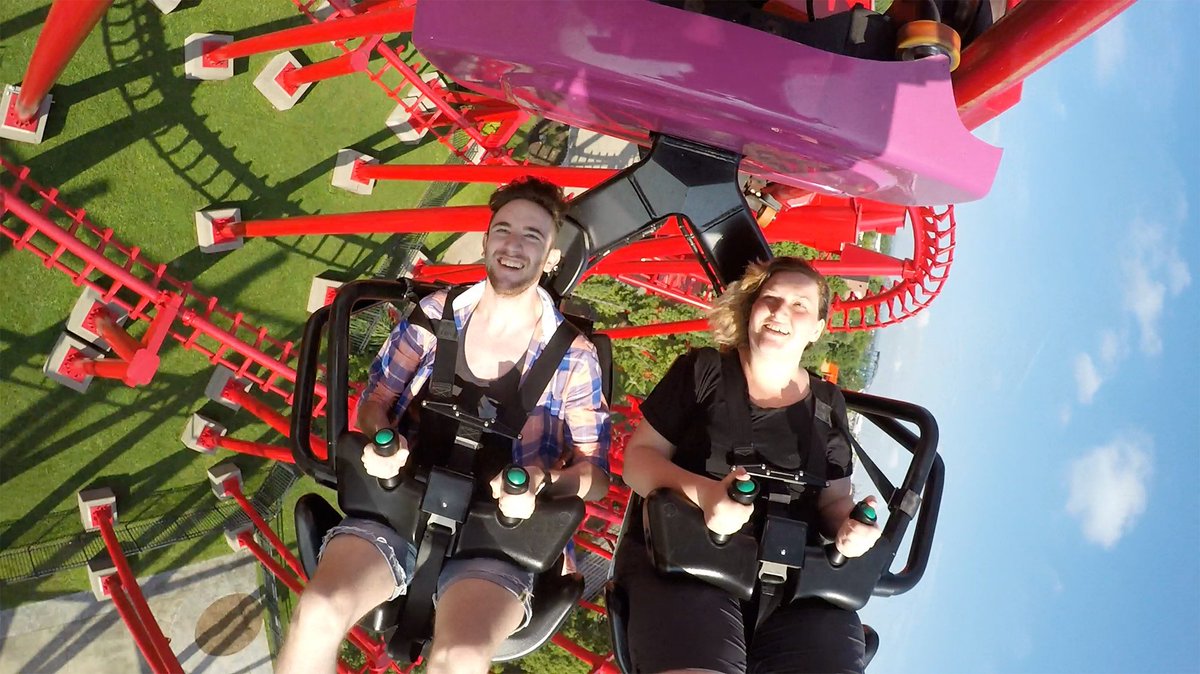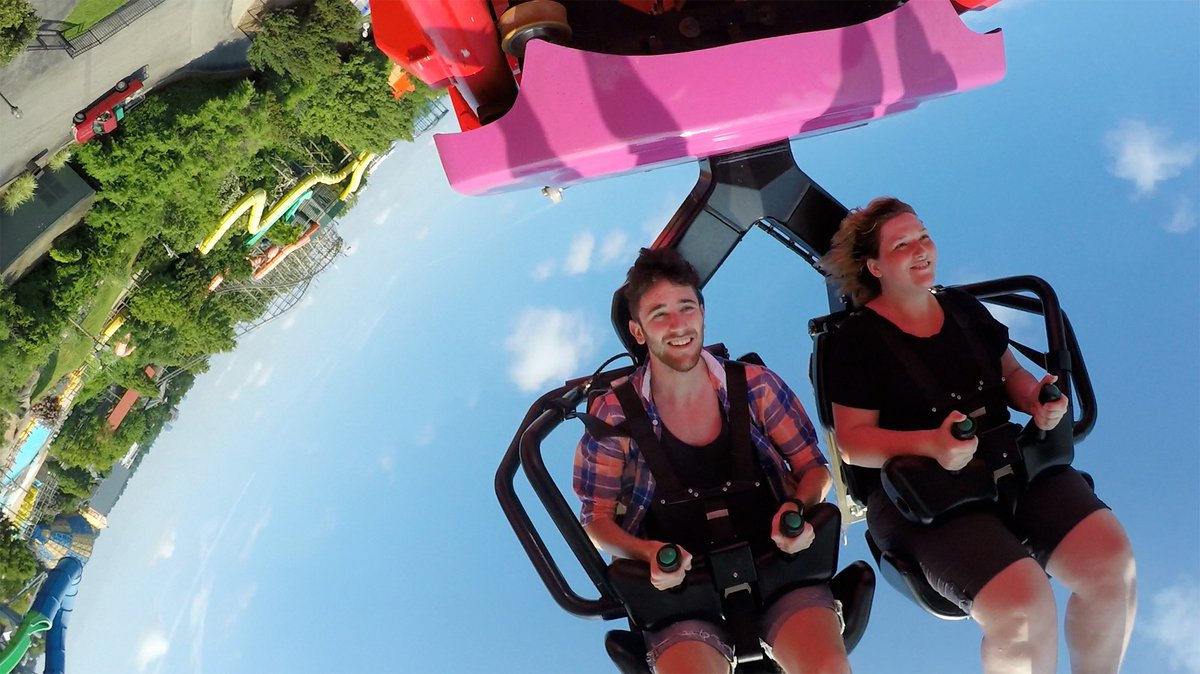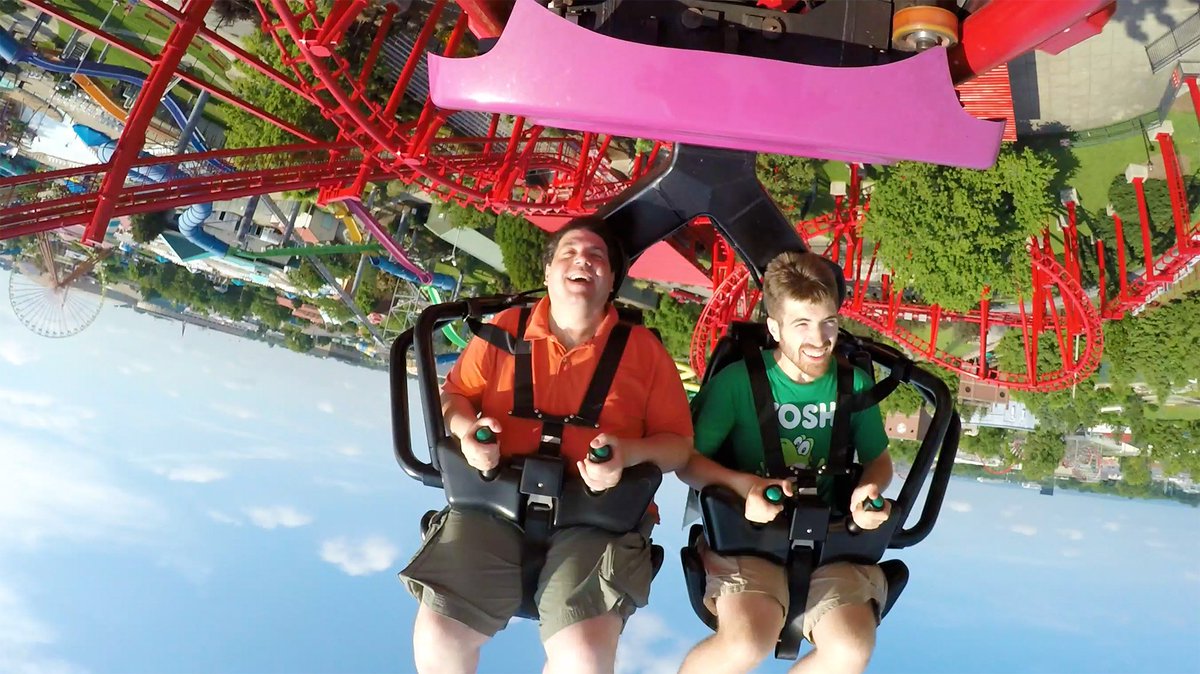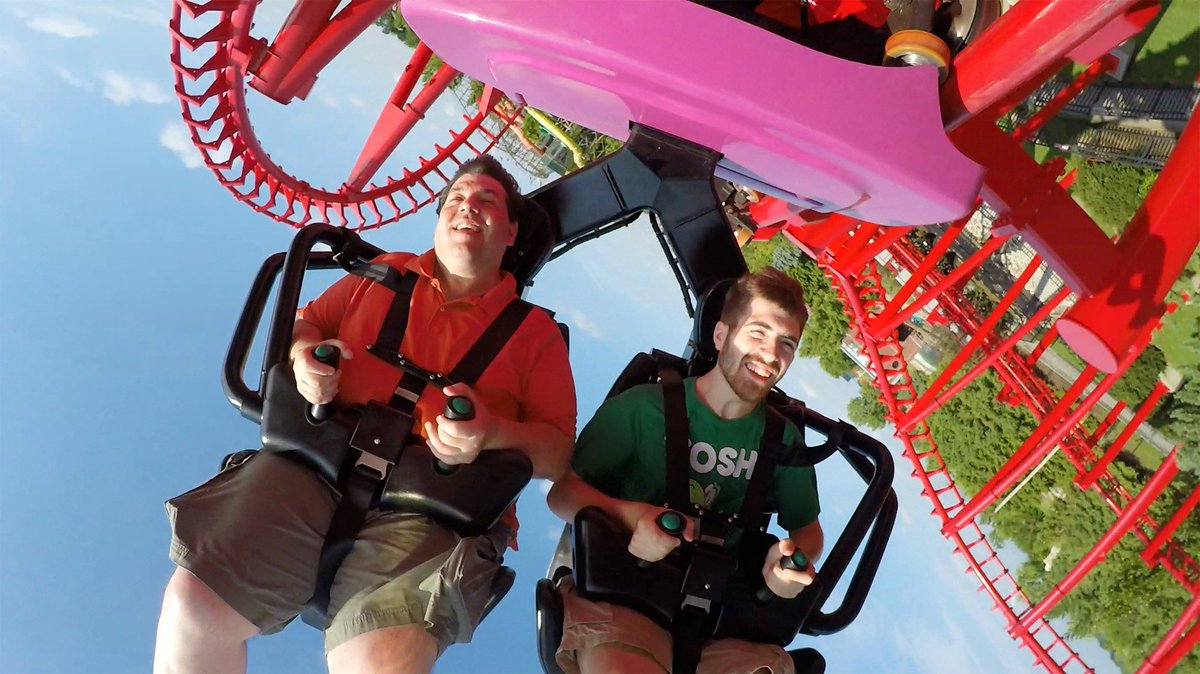 Some very happy riders on T3!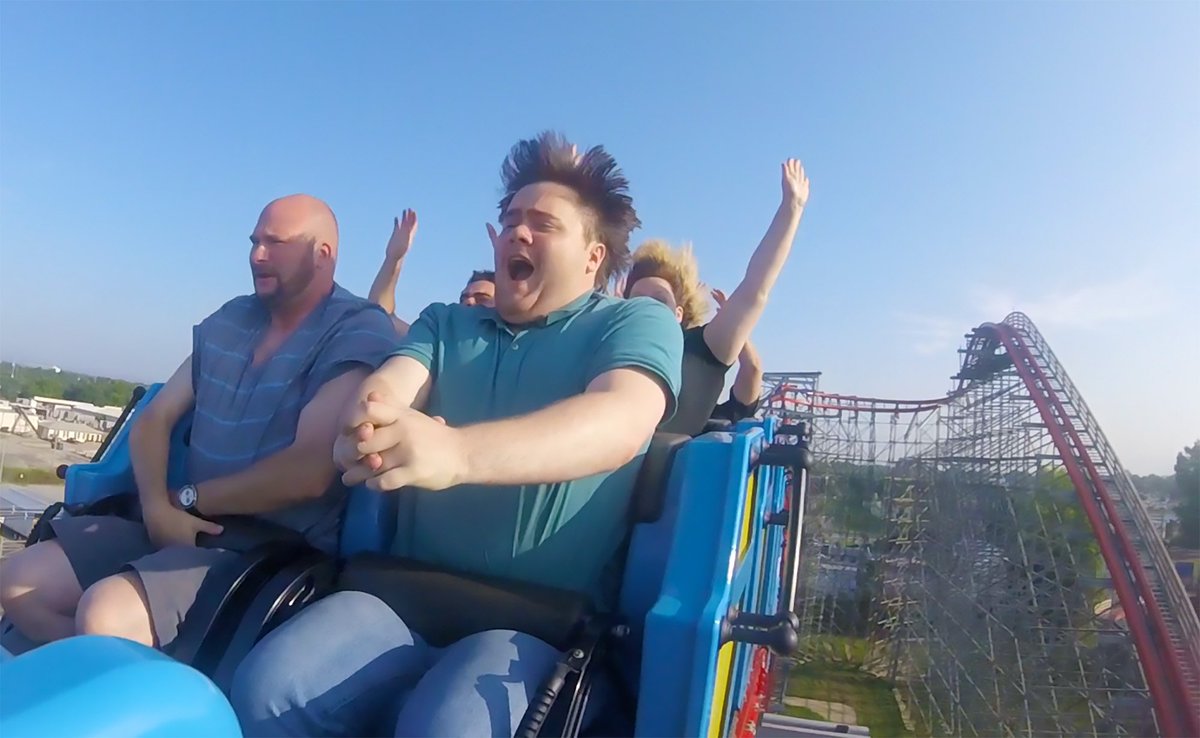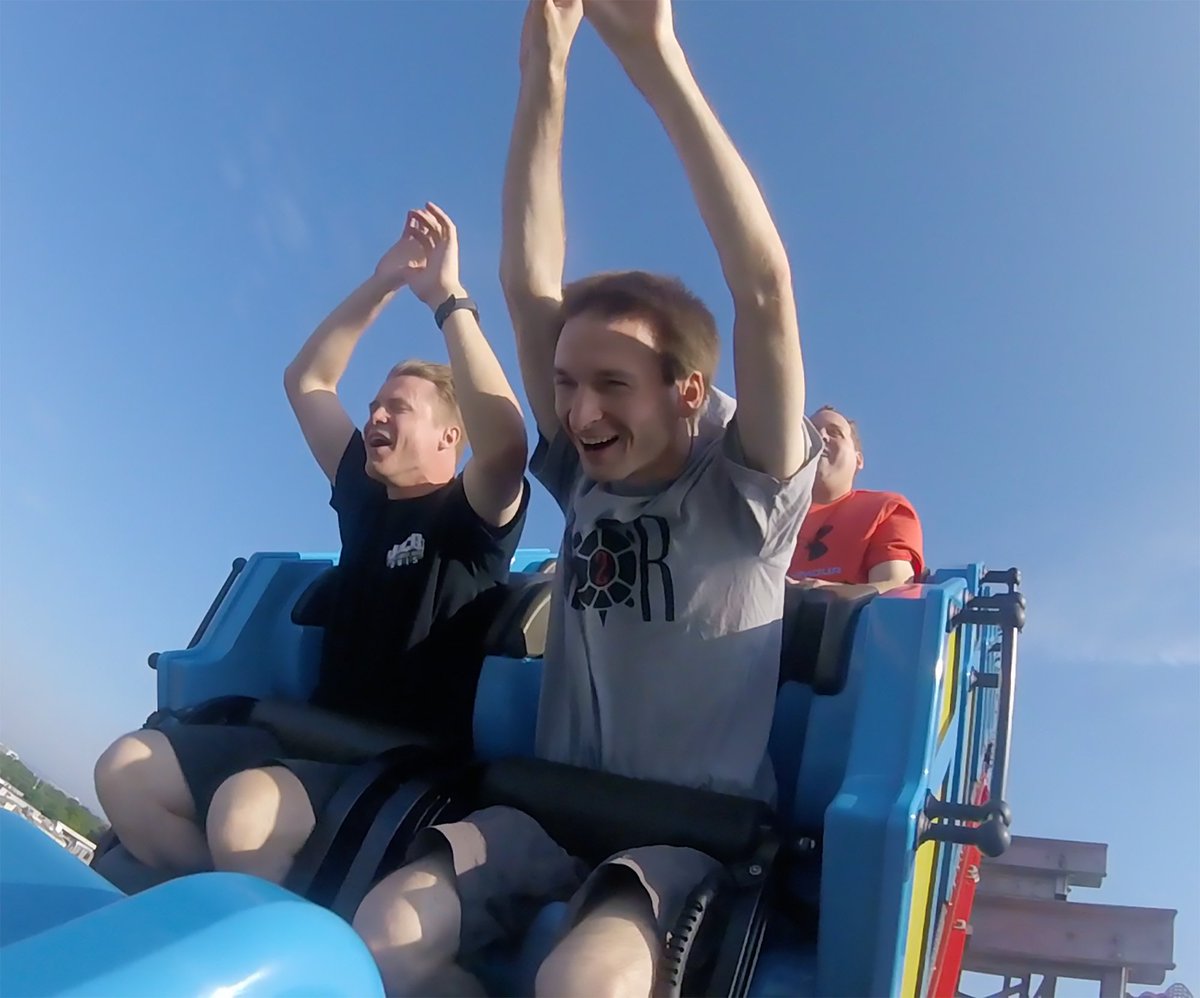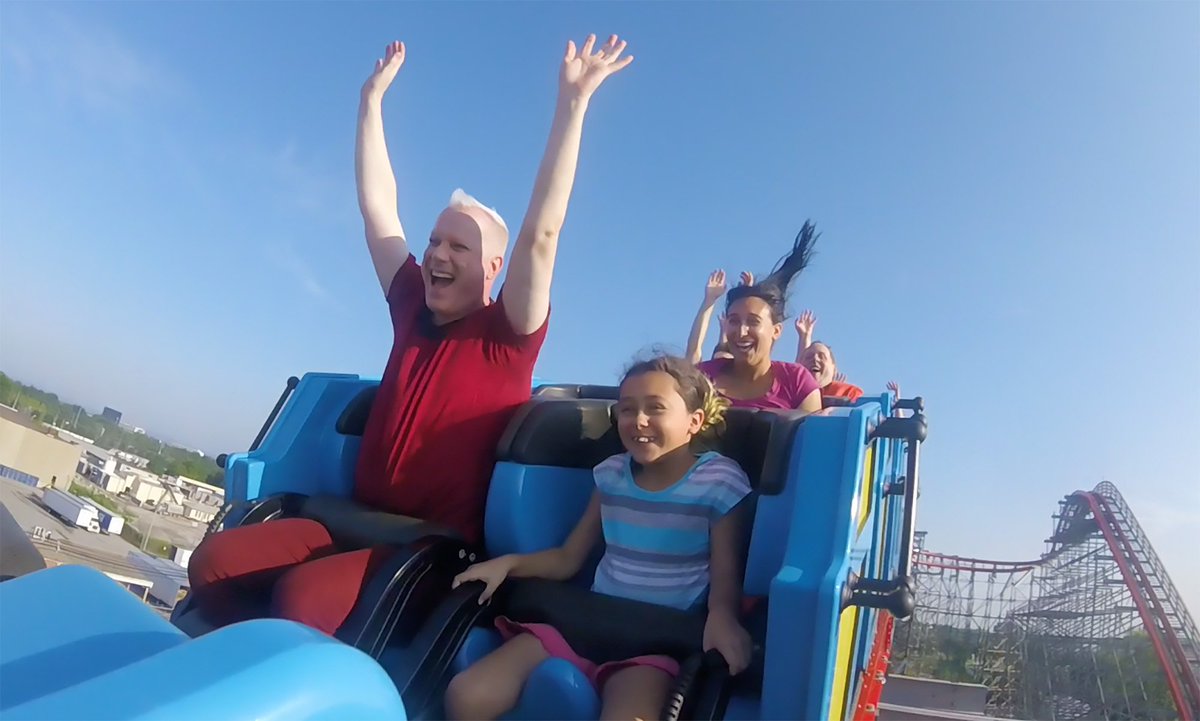 You can see the crazy airtime in the ridercam pics we took on Storm Chaser today!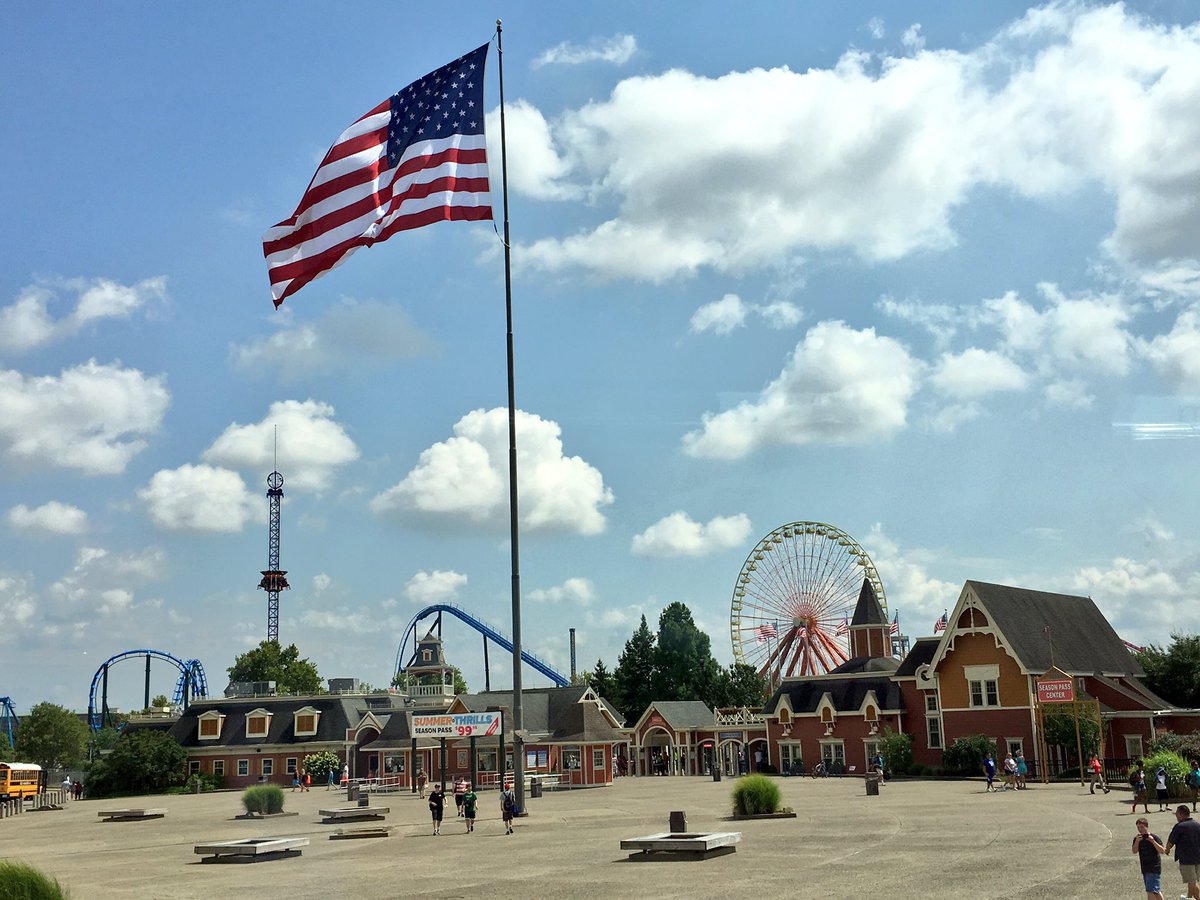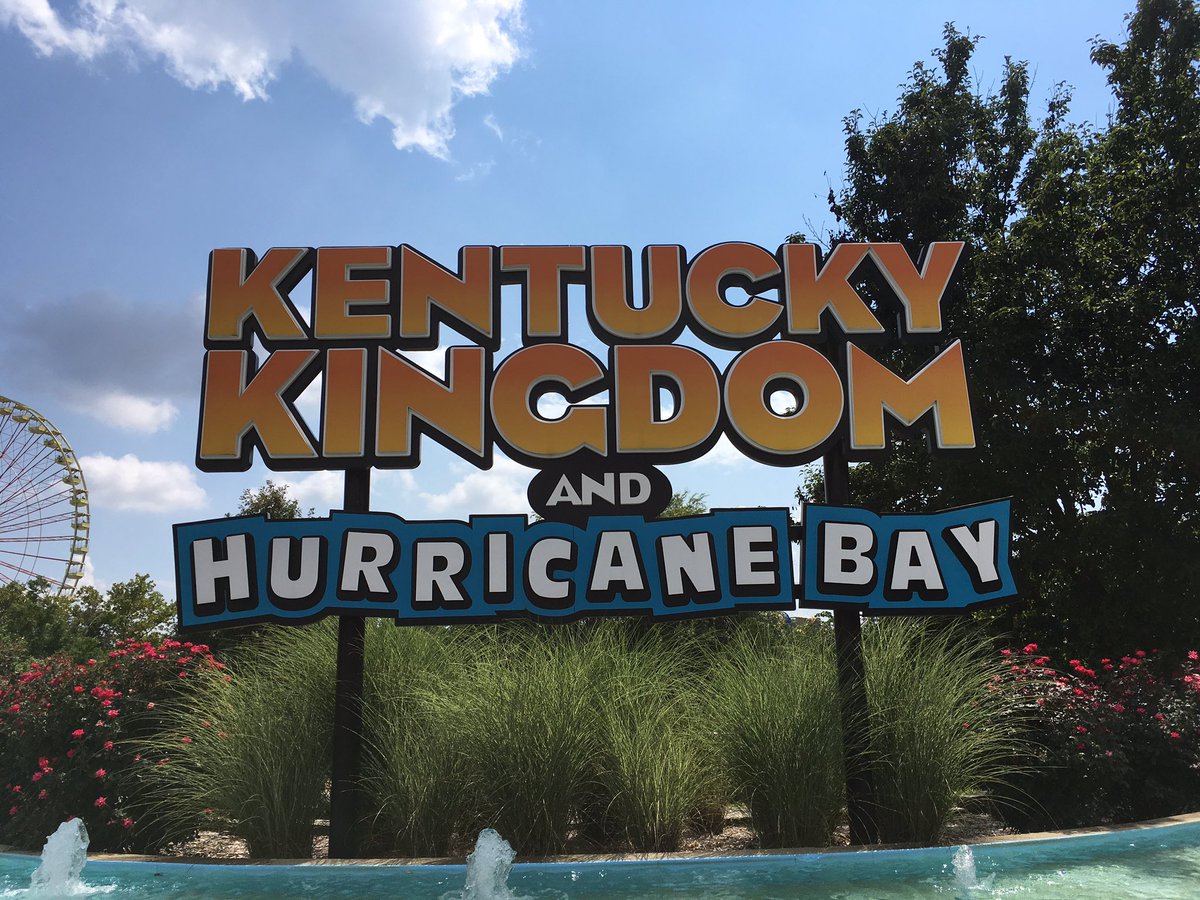 Heading out of @KentuckyKingdom! We had an AWESOME day!!!
We are live Tweeting throughout the trip! Follow along here:
https://twitter.com/ThemeParkReview