People:
Me
My twin brother Anthony
My little sister Savannah
My mother
Ride List
Minirail 3x
Le Cobra 3x
Le Vampire 2x
GOLIATH 2x
Le Monstre 2x
Le Boomerang 2x
Super Manège 2x
Joyeux Moussaillons 2x
L'Pitoune 1x
Le Dragon 1x
Tasses Magiques 1x
L'Orbite 1x
Le Spirale 1x
Condor 1x
Quote Of The Day:
Anthony:
"This park reminds me of Queens"
[Trip Report[/b]
Well....I'm currently in my hotel in Montréal, and I forgot my laptop charger...and my battery drains quickly, so I shall keep this short and to the point! We first went on Le Cobra which hurt alot, and I'm happy that there are not many Intamin Stand-up coasters...though Anthony wanted to keep riding so I ended up riding it two more times during the day!
Super Manège and Le Boomerang...Vekoma...nuff said!
You know what...I'm tired, most people aren't even reading this so I'll skip to more interesting things.
Le Monstre! We sat in the last car, and got bashed around in the rain...not fun! The second time we rode, I got knocked over and I had my hands up, so my arms went out, and my hand hit a piece of the structure on the 3rd drop...OWE! But you know what, I really love Le Monste, I just wish that they were running four trains instead of two!
Now for the almighty, GOLIATH! I'll admit, the first time, we all sat in the last row, and it was good. Not amazing, but good! Then it broke down, and didn't reopen until we were leaving the park, so we ran back and sat in the 2nd row! Now this suprised us! We did not expect the amount of ejector on this! It was incredible! Definately the best B&M I've ever been on! Now I shall give you all photos while I eat my poutine!
Photos: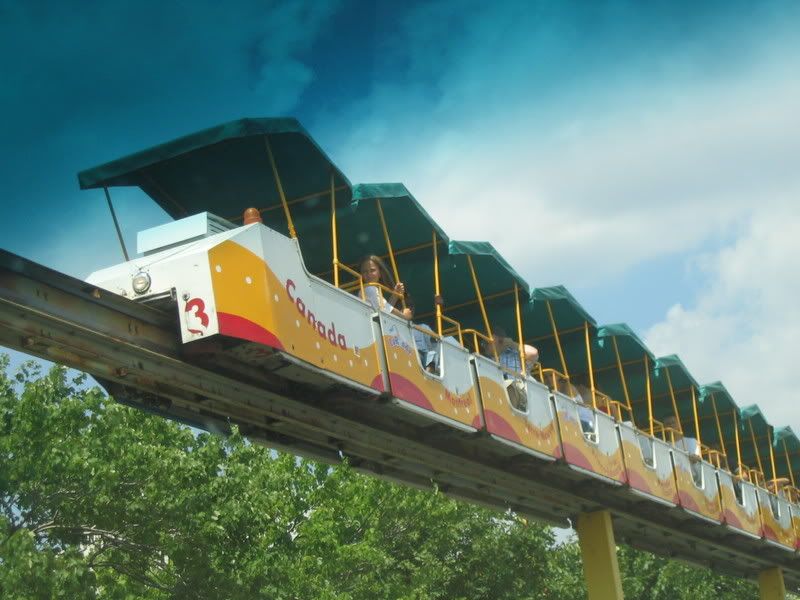 The Minirail welcomes us to La Ronde!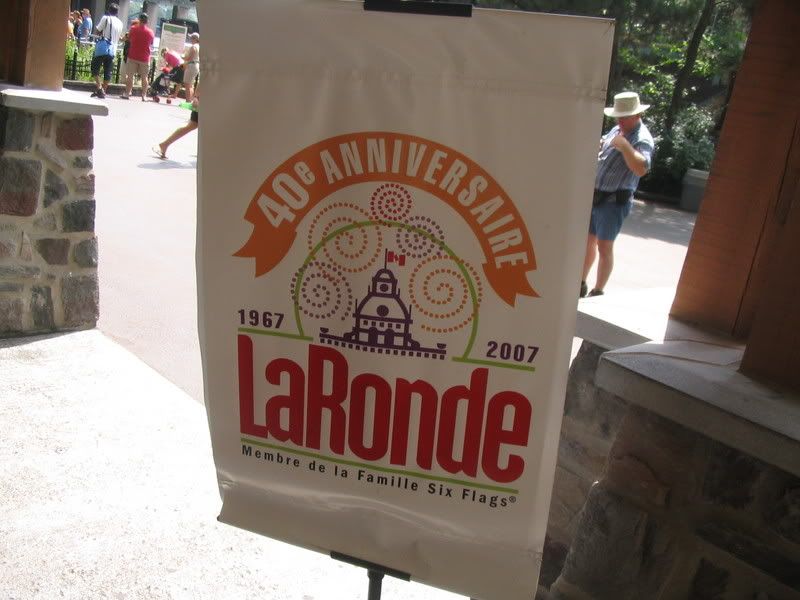 40 years!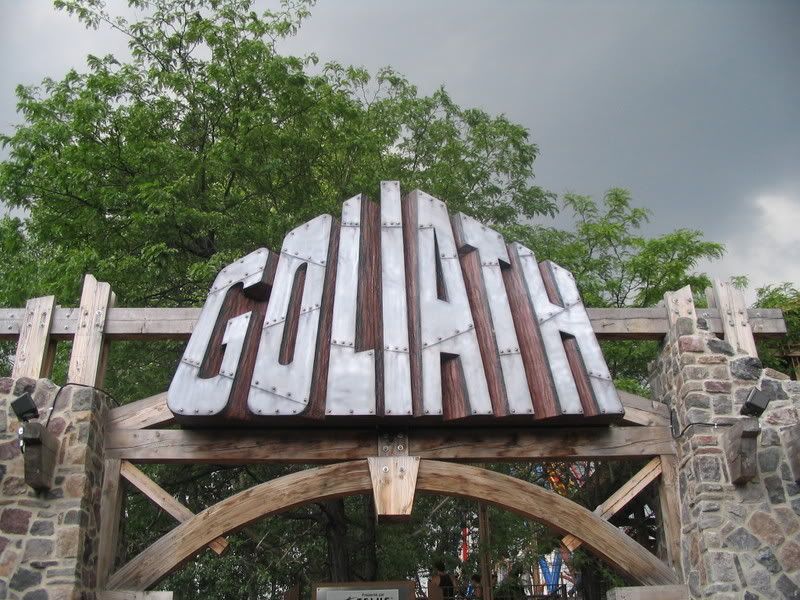 GOLIATH!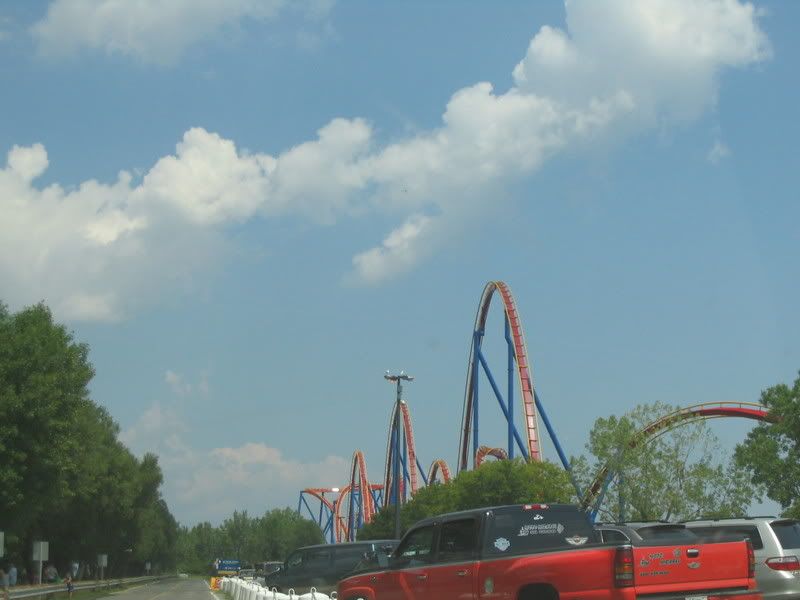 The airtime is magnificant!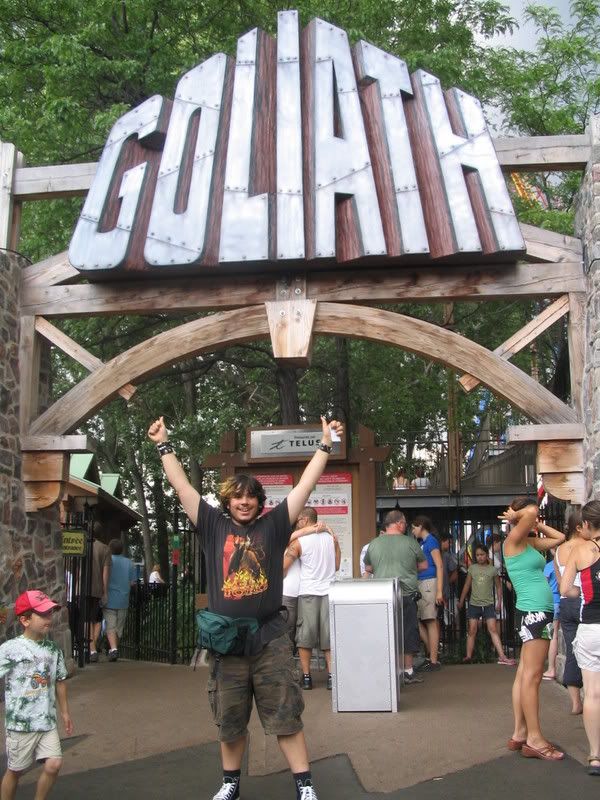 I LOVE FRENCH CANADIAN GOLIATH!
I love this ride...but not too much today!
Le Monstre is a William Cob monster!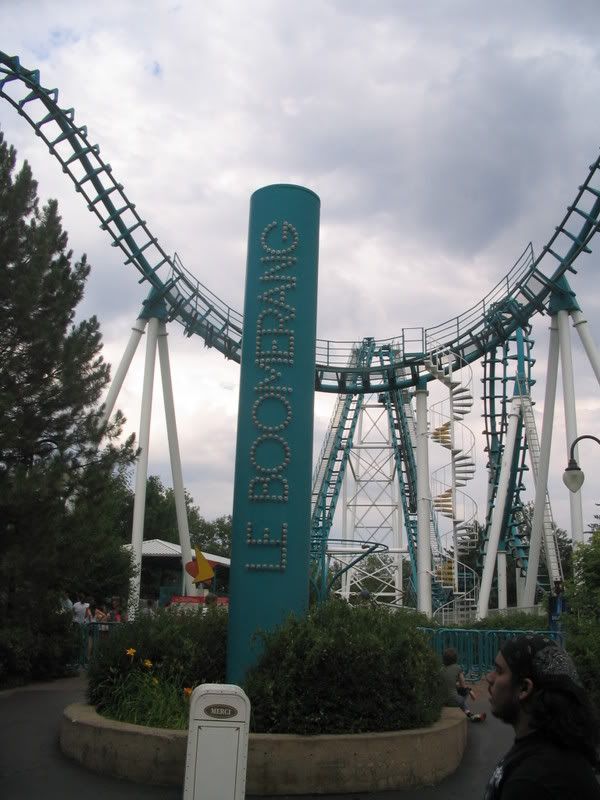 Le Boomerang
Can you say 2nd Vekoma Boomerang ever made!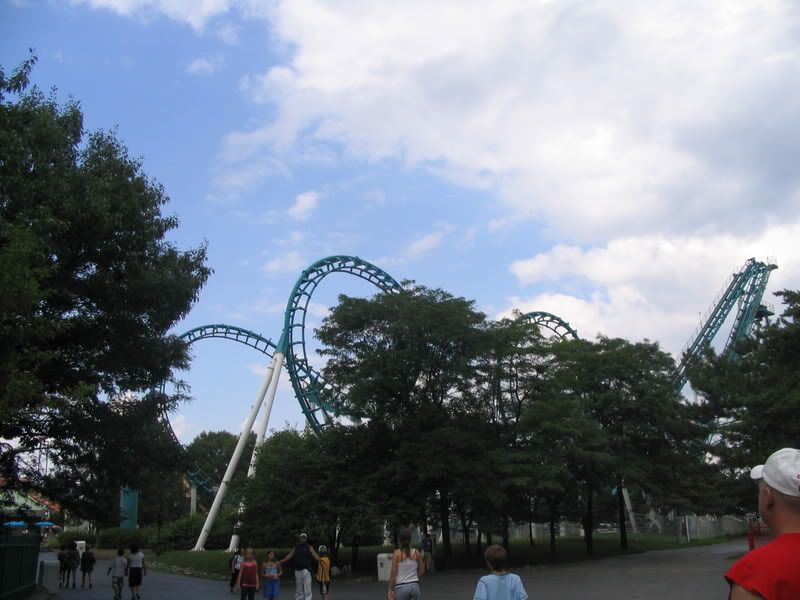 Yea yea yeah...I like Boomerangs, shut up!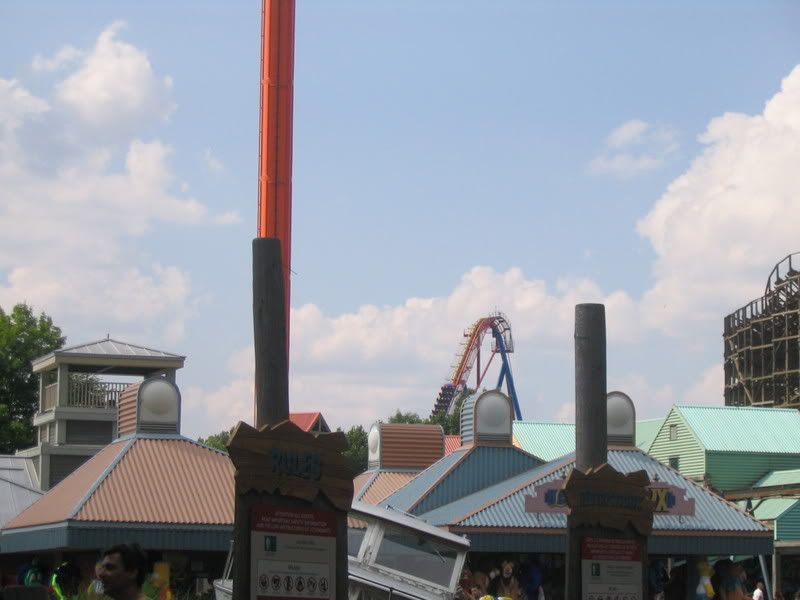 Uh oh, Goliath is having problems!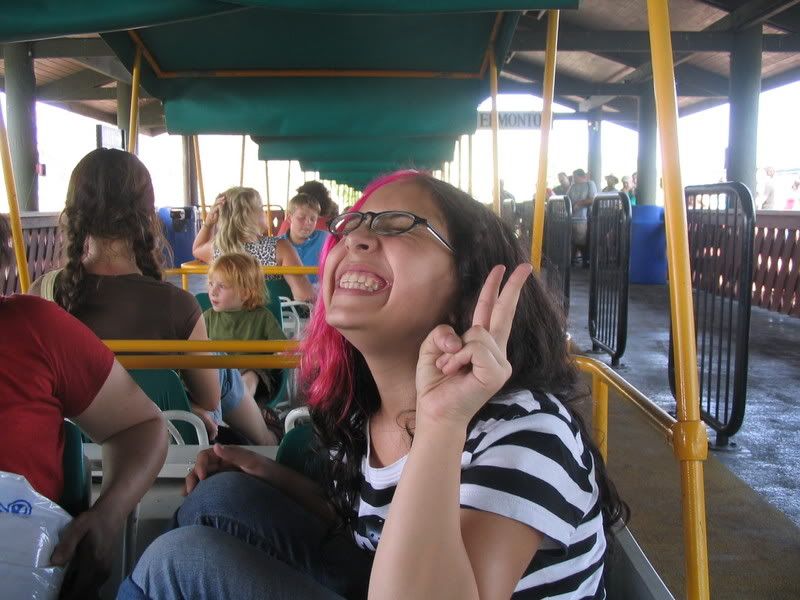 Savannah is happy to be back at La Ronde!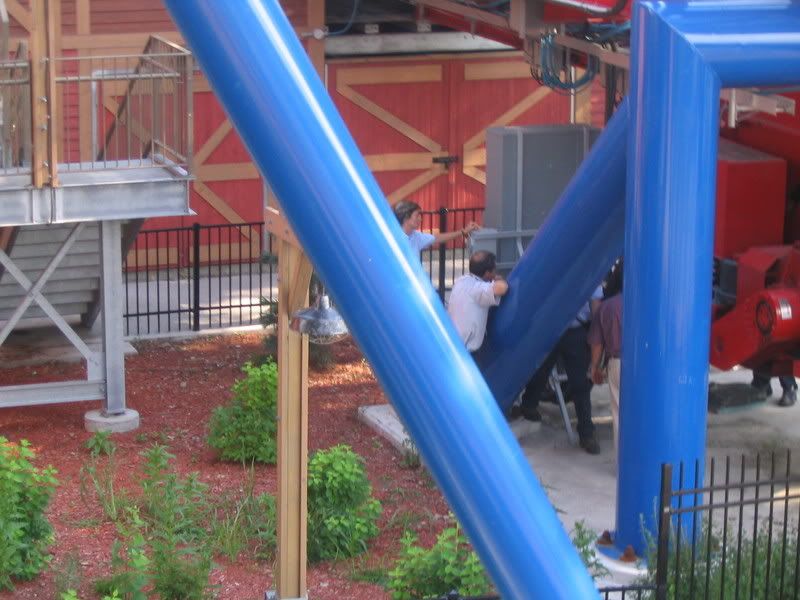 Damn Goliath and it's lift problems!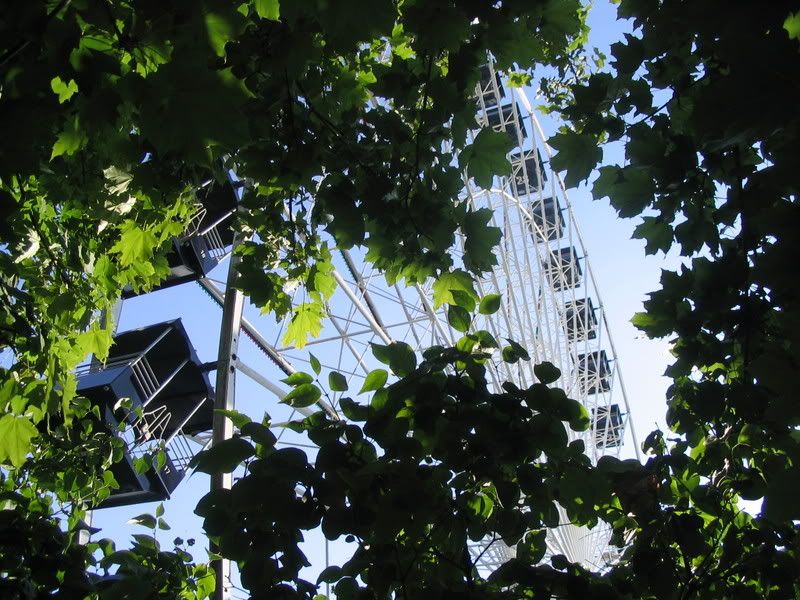 Grande Roue through the trees!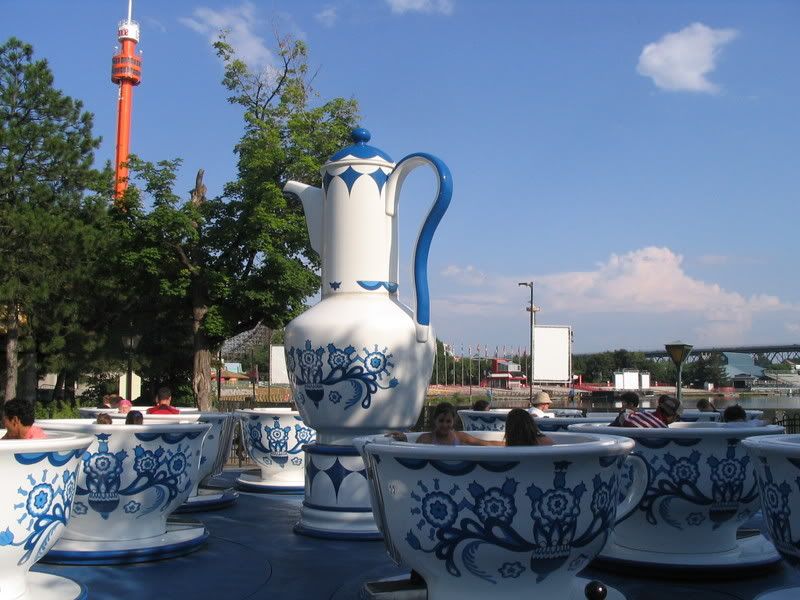 Tasses Magiques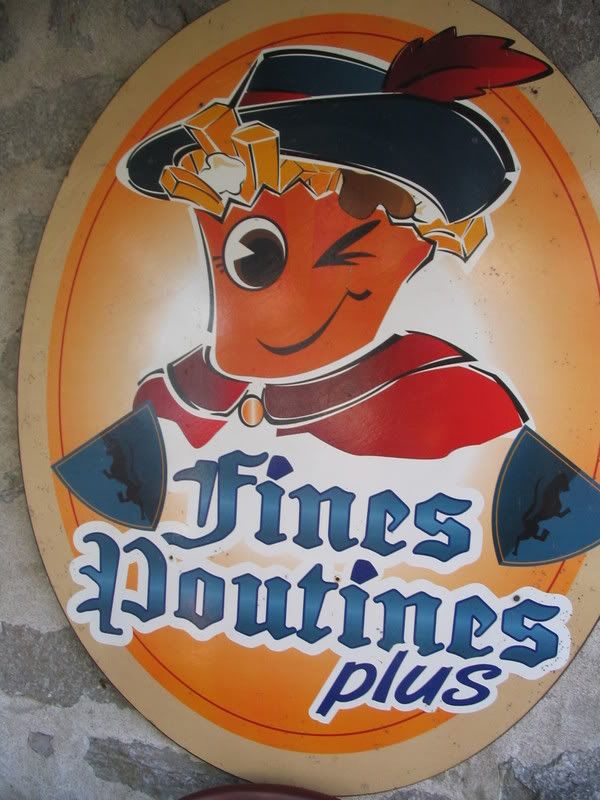 Oh oui!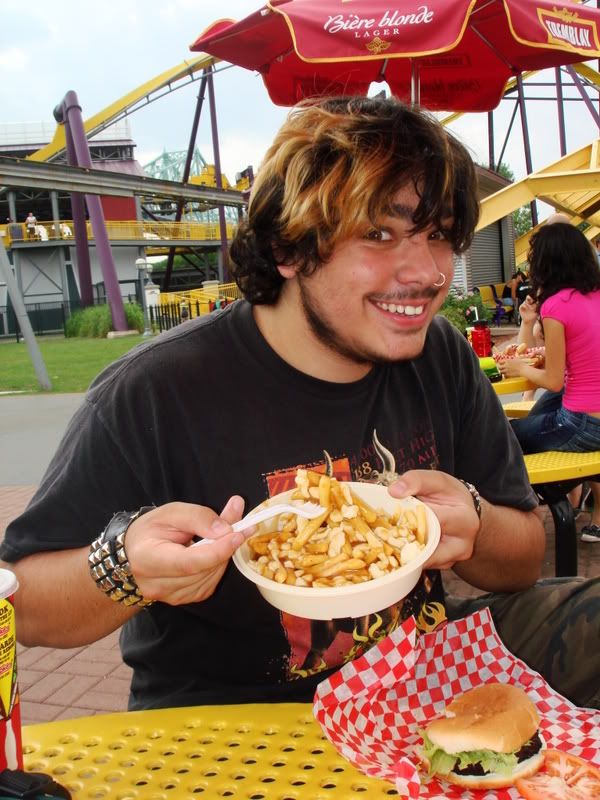 POUTINE!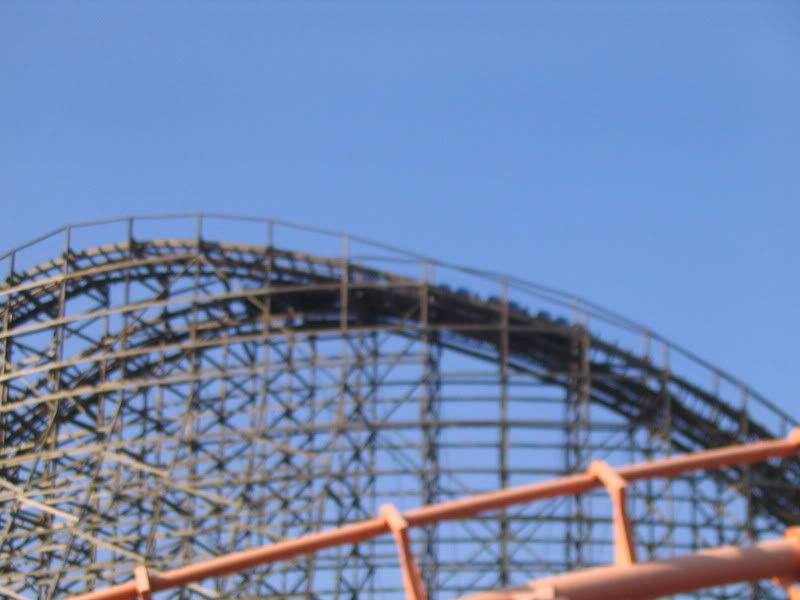 Okay...now back to coasters...LE MONSTRE! WEEEEEE!!!!!!!!!! Okay, I'm really tired, not even in my country, give me a break!
Super Manège
Anthony took the following three pictures: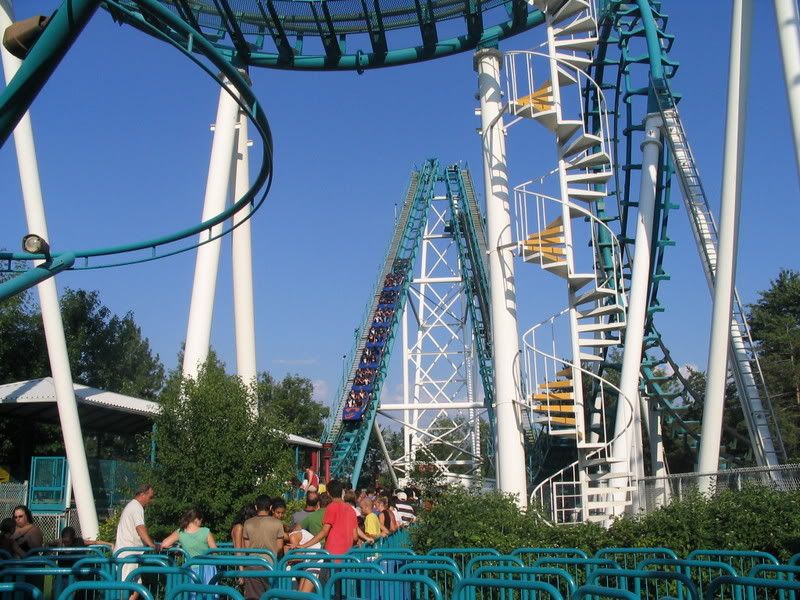 You can see me filming (video coming soon)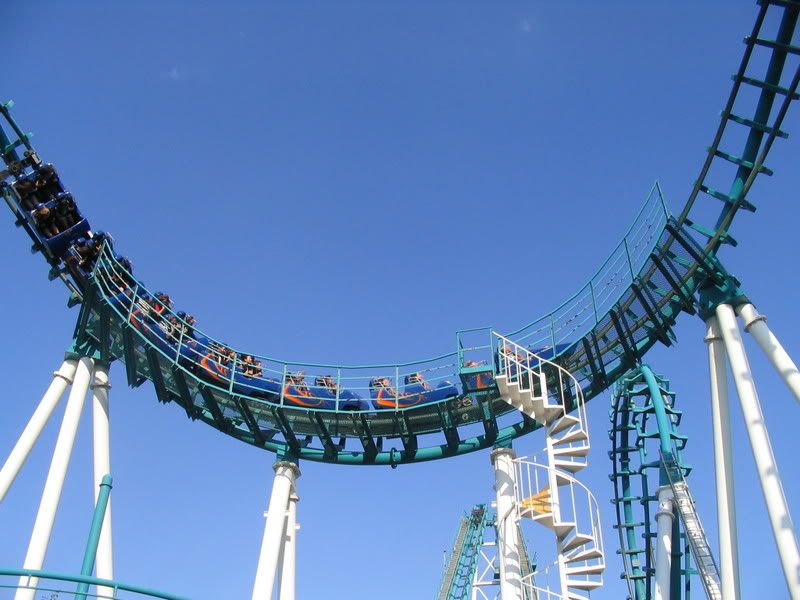 Don't valley please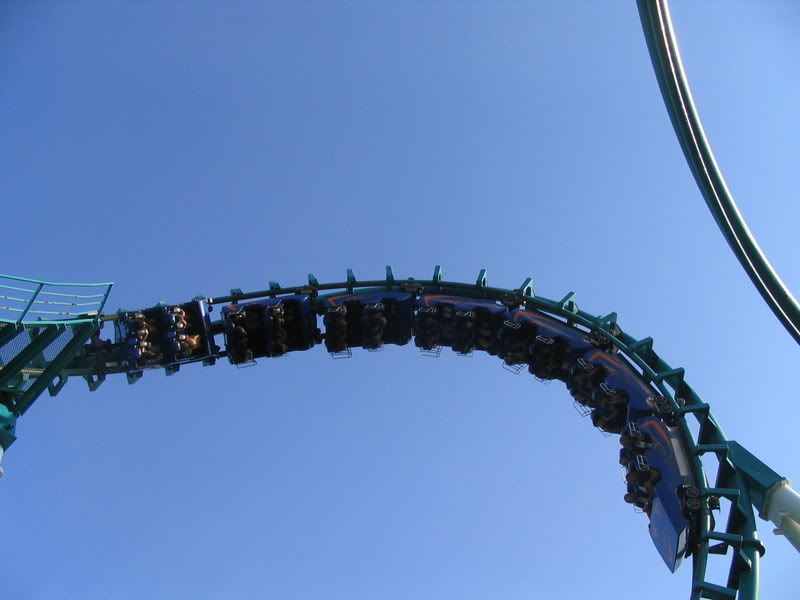 OWE THE PAIN!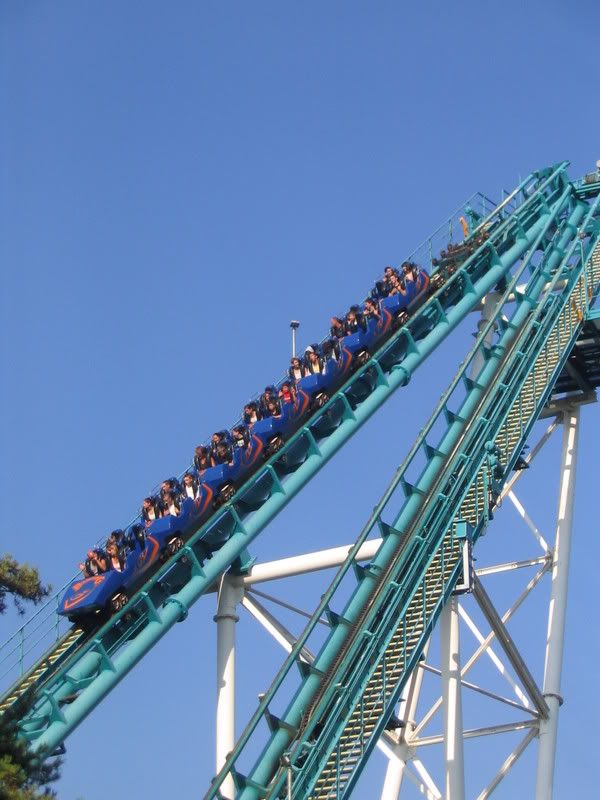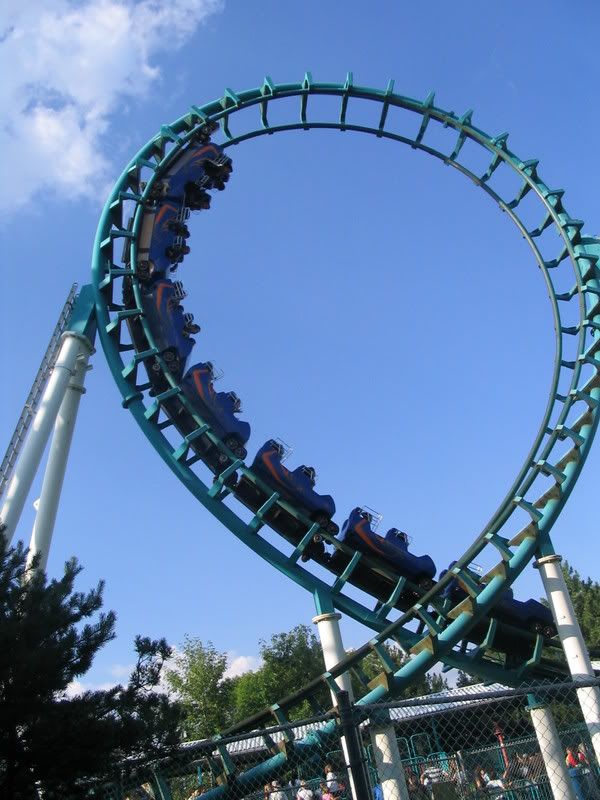 Coolest queu for a Condor!
CONDOR!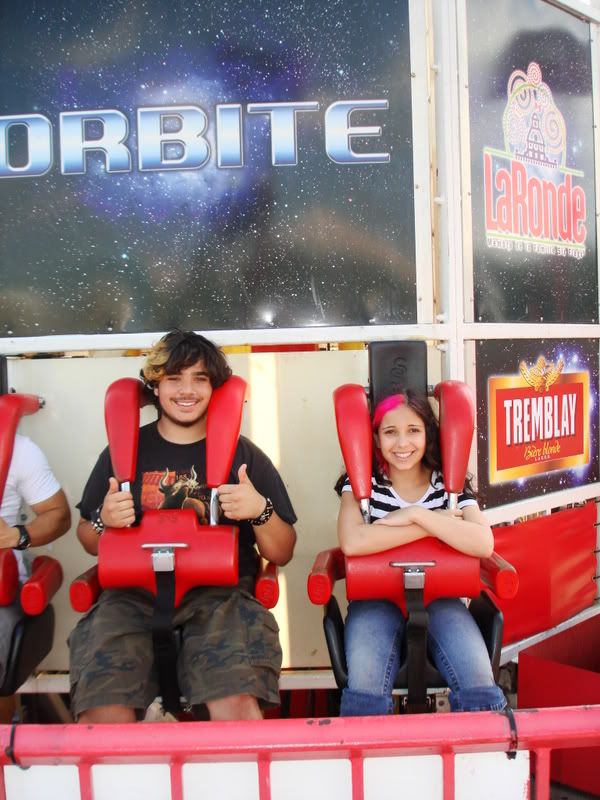 Savannah and I on L'Orbite!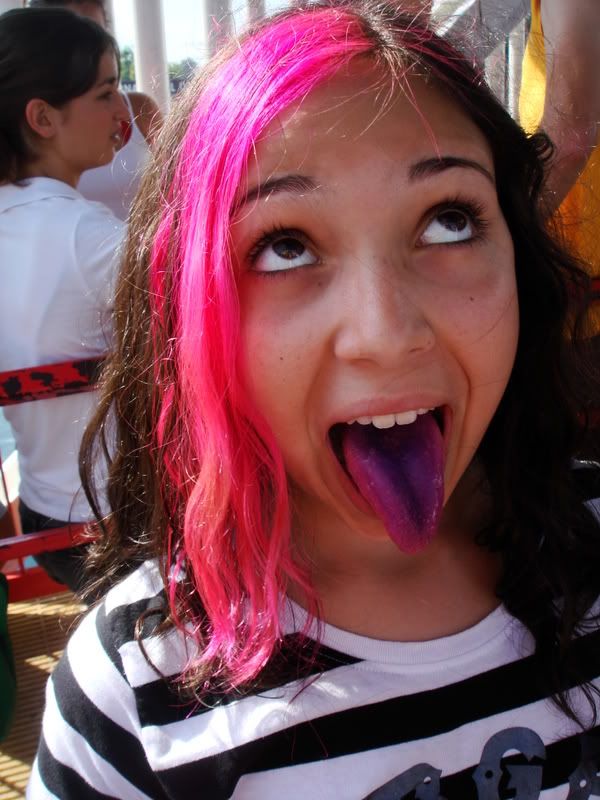 We'll finish this update with the face of a crazy 11 year old!
-Dainan "Sorry for the lack of photos, my battery is dying" Rafferty