This just in! Photos of Six Flags Magic Mountain in the snow! Now granted, this is "So Cal Snow", so it's really only a light dusting, but still, how often is it that we see snow on the tracks of the coasters at SFMM? Check it out...
Here's a couple photos of SFMM with snow capped mountains in the background! (2 photos by Robb Alvey)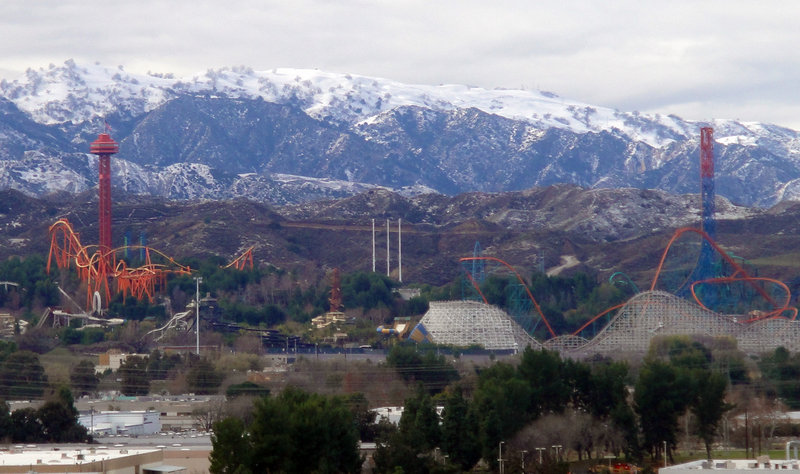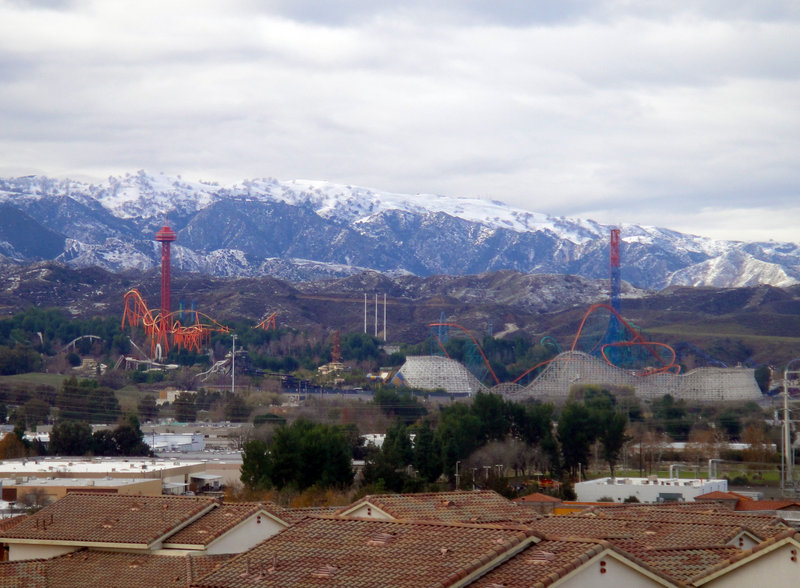 The following Photos courtesy of William...