Today we came down the mountain from Park City to Salt Lake City (Draper, actually) so we could check out our friend Shane's water park! This will also give you a little insight on how a park has to 'winterize' their facility for the off season. Enjoy...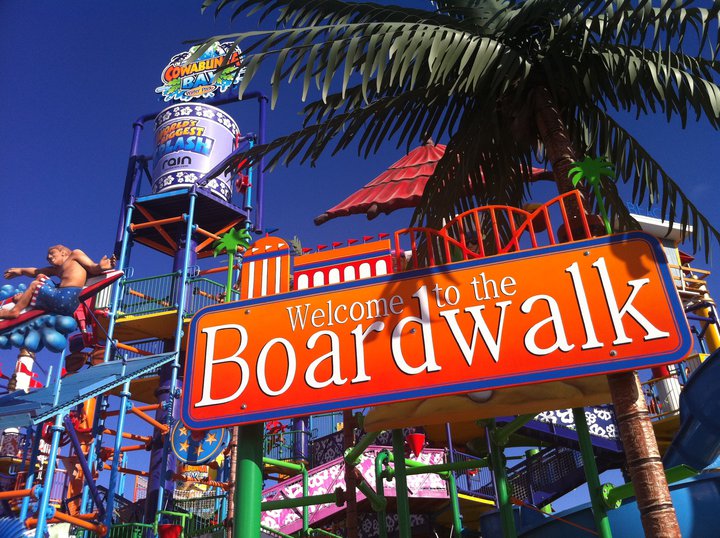 Today we got a rare look at Salt Lake City's Cowabunga Bay water park during the off season! (although with the blue skies it's hard to tell it's winter!)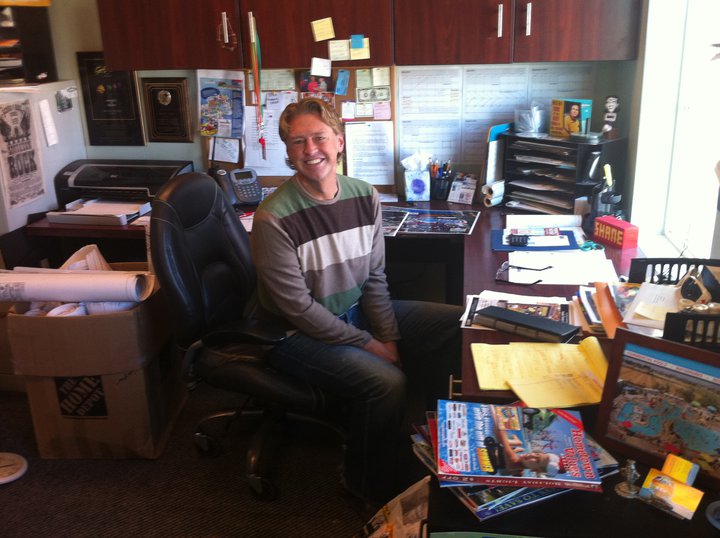 Cowabunga Bay's creator and owner, Shane Huish aka "Montezooma" of Shane's Amusement Attic says "remember...the park is in winter mode...so it looks a little different!"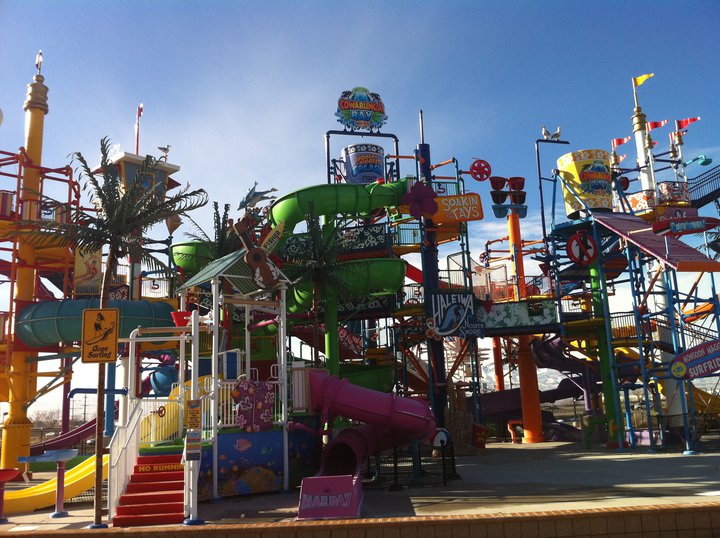 The concept behind Cowabunga Bay is simple...a small "family entertainment" style water park, but based off a huge play and slide structure. Create a 3-4 hour family experience at an affordable price. Sounds like a great idea to me!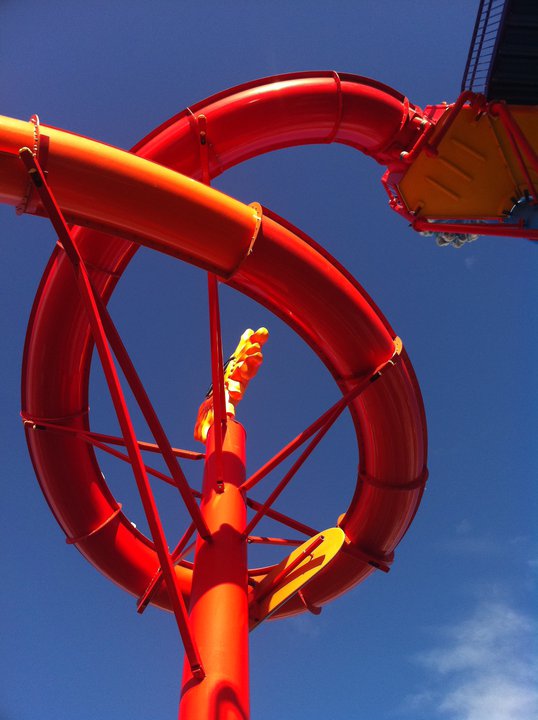 Do not be fooled in thinking this is your average bucket play structure. Some of the slides are huge!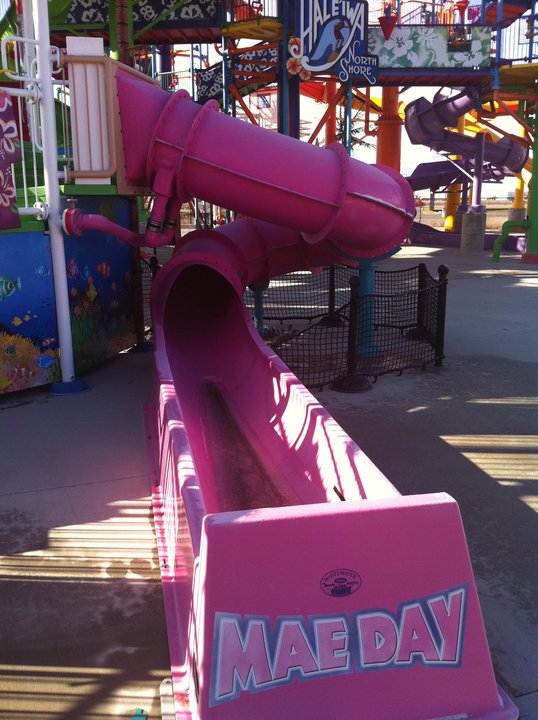 The structure has little slides for the young ones...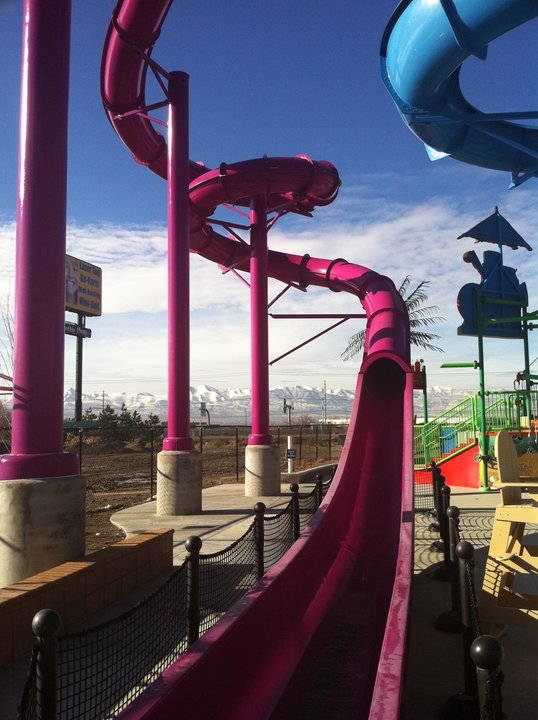 And big versions for the thrill seekers!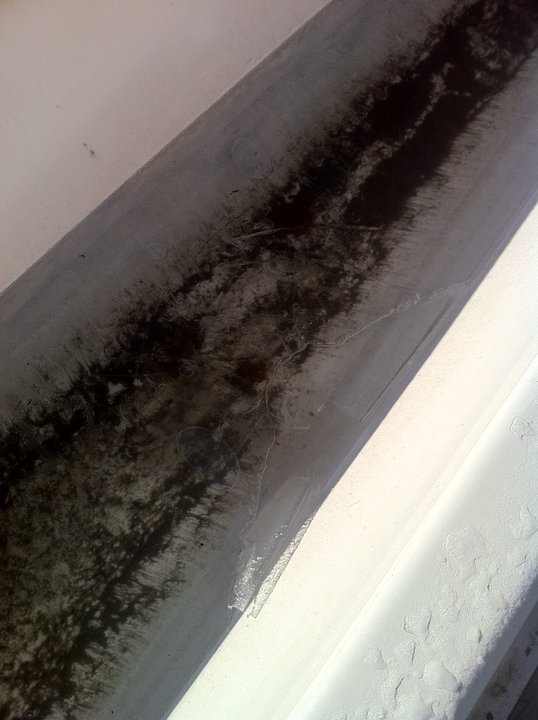 And this is why the park isn't open during the winter!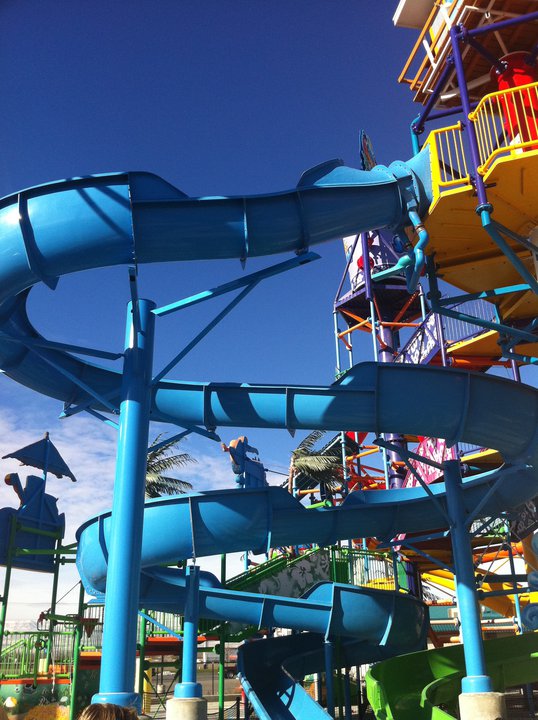 There are quite a few big slides coming off that structure!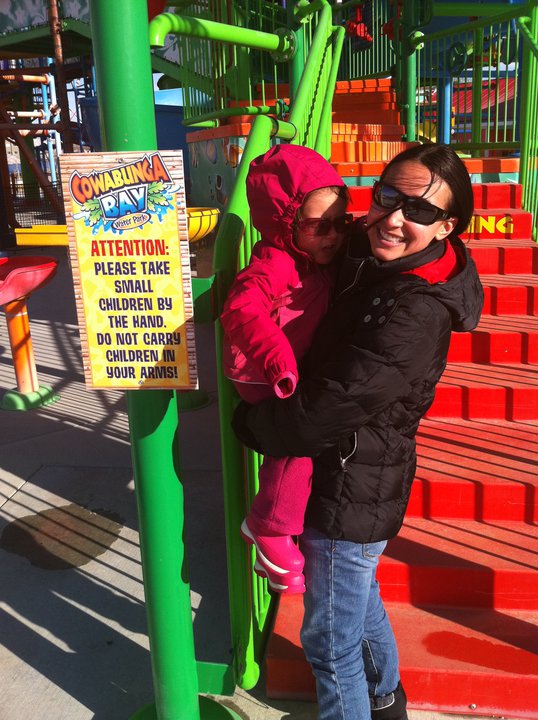 "Mommy! The sign says don't carry me!!!"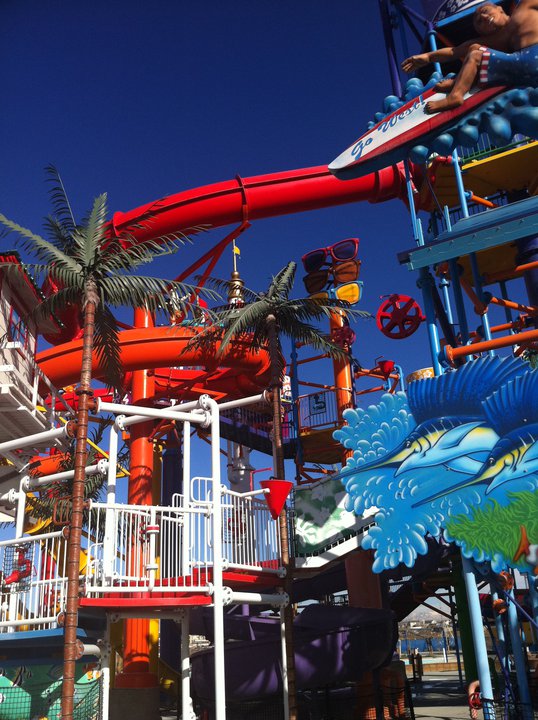 The structure looks fantastic with some great theming!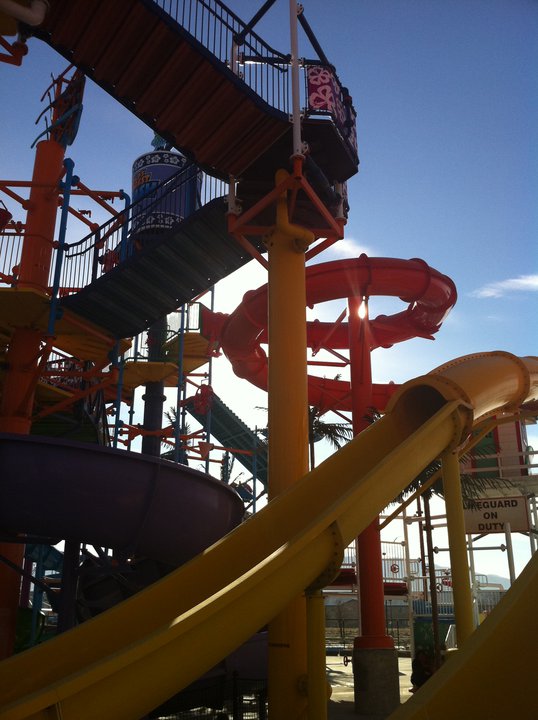 Shane tells us this slide gives you some pretty good airtime!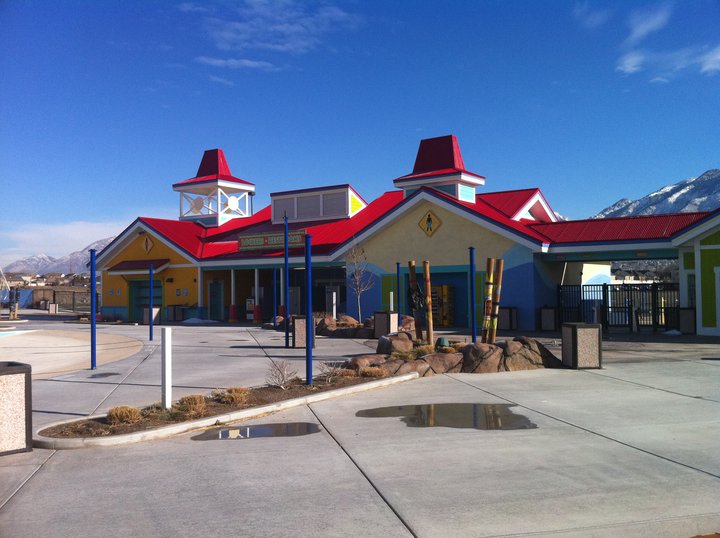 Here is the front section of the park, in winter mode, most of the signs and theming has been taken down until next season.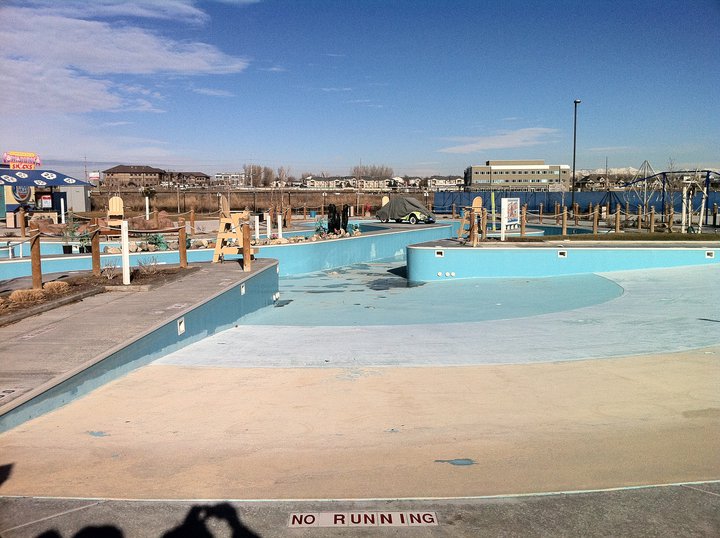 The lazy river is extra lazy during the winter!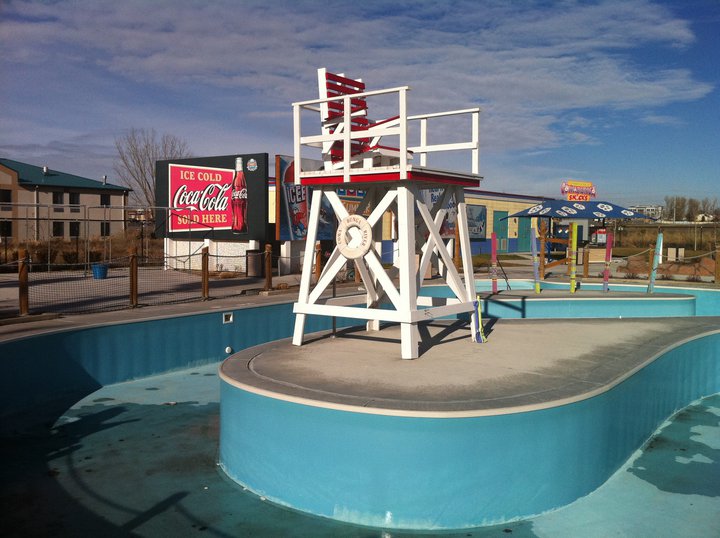 No lifeguards on duty today.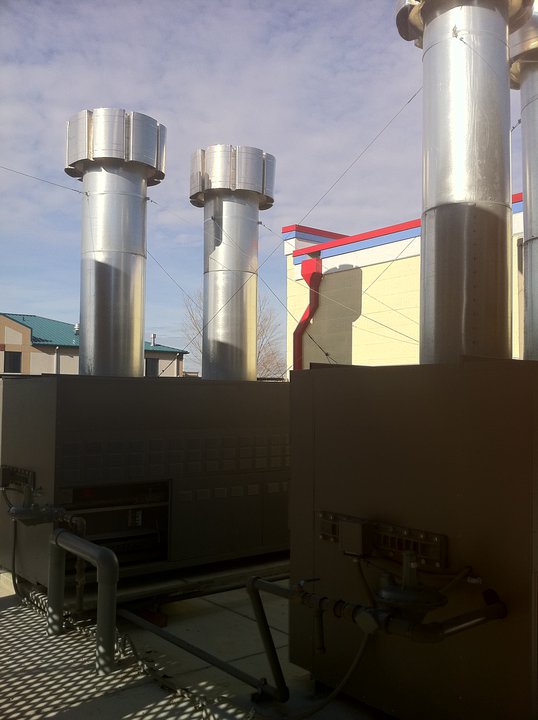 This area is responsible for heating the water to make it nice and comfortable.
Shane took us behind the scenes to show us how the water park works!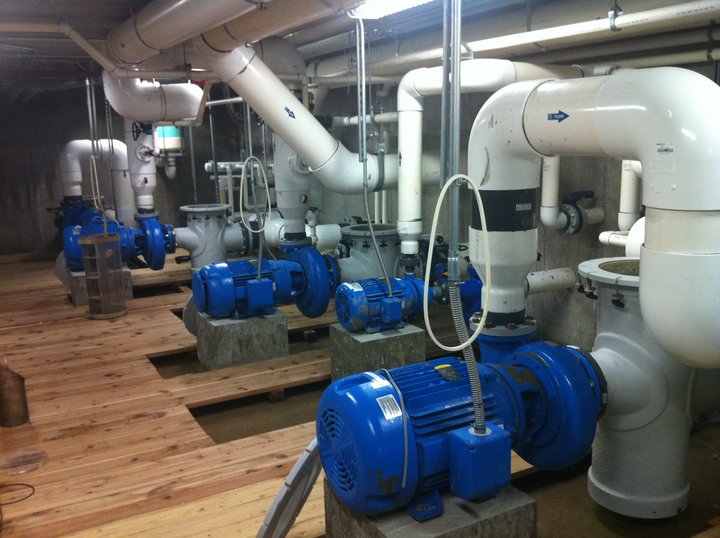 These giant pumps are responsible for getting the water to the top of the slides.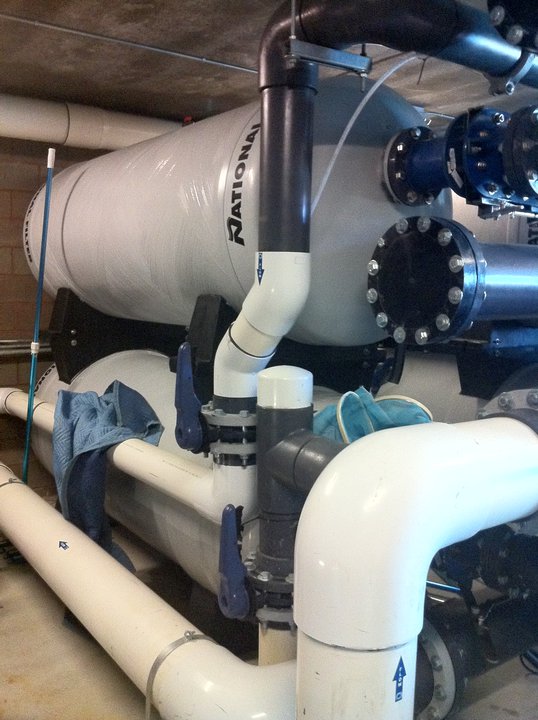 Water filtration systems may not be very pretty but they are one of the most important elements of a water park.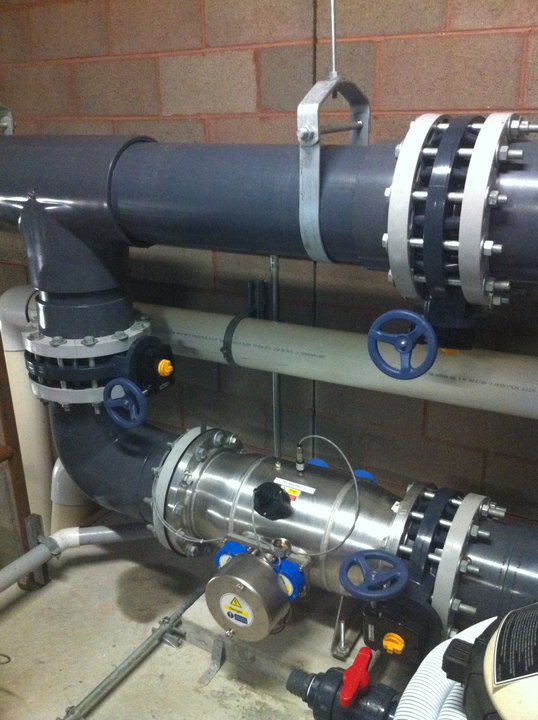 If some one goes poo-poo in the pool, this little baby makes sure the water is safe again in about 20-30 minutes!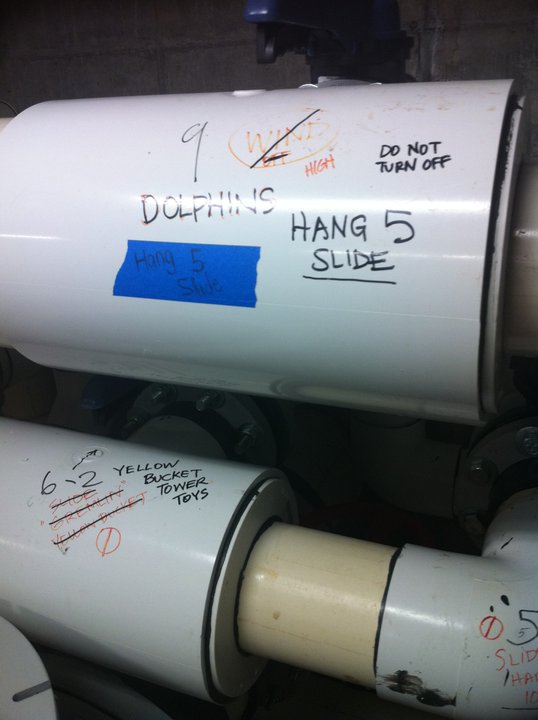 Nothing but "high tech" for Cowabunga Bay!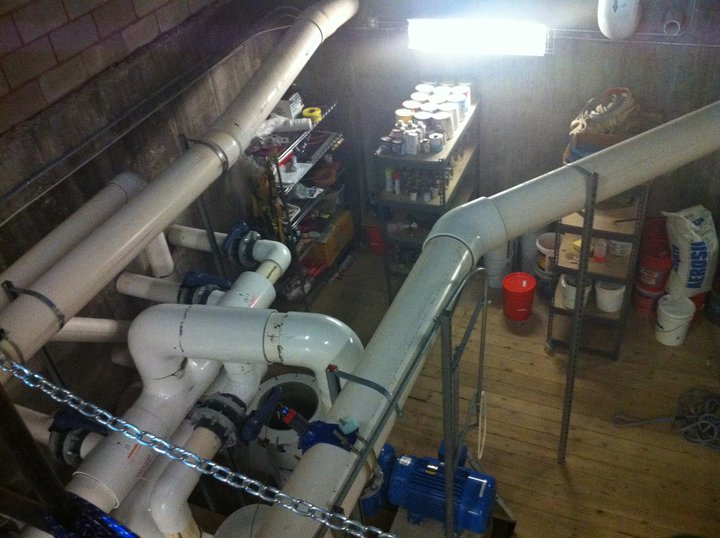 The maintenance areas is on two levels. This helps save space! When you're a small park, you need as much room for attractions as possible.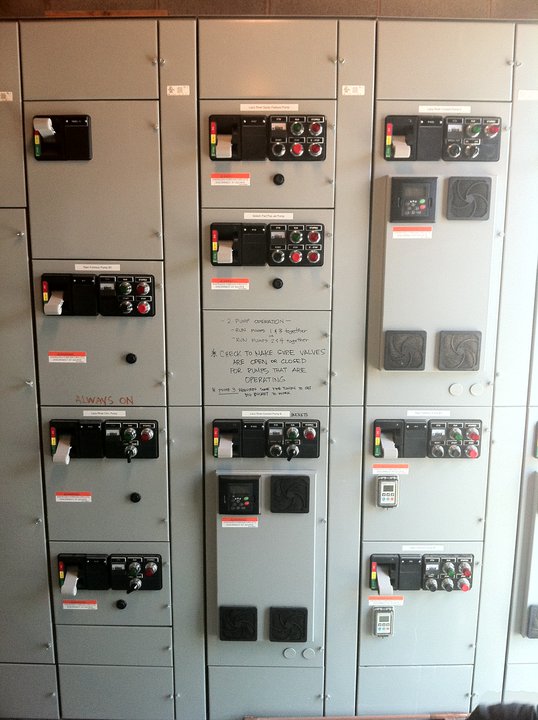 And don't forget about electrical! Someone's gotta power all those pumps!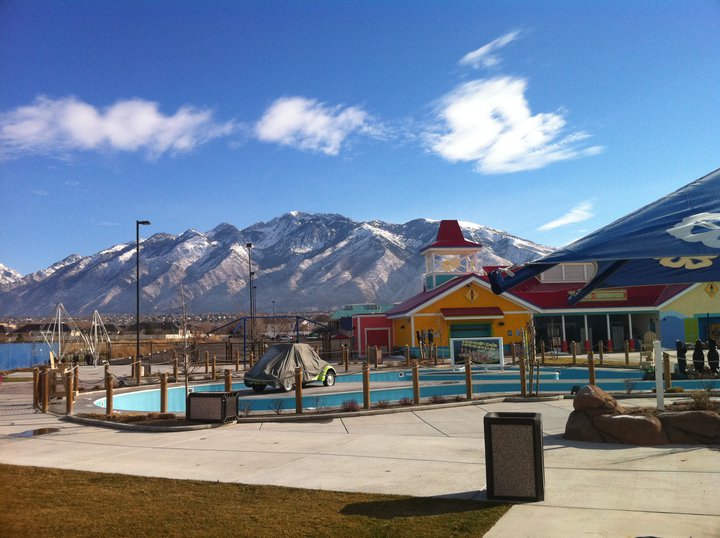 Can you think of a water park with a more beautiful back drop???
Here's a sign for Dave!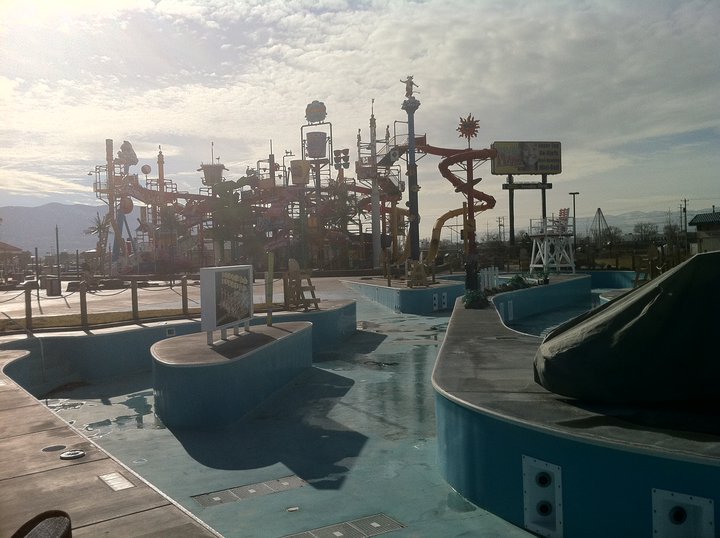 Trust me, this place looks a lot different in the summer!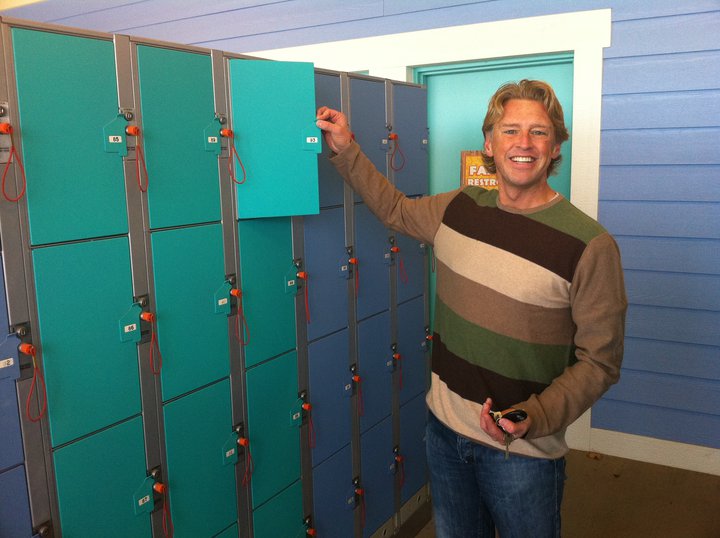 "In here you can stuff lots of fluffy, fluffy bunnies!"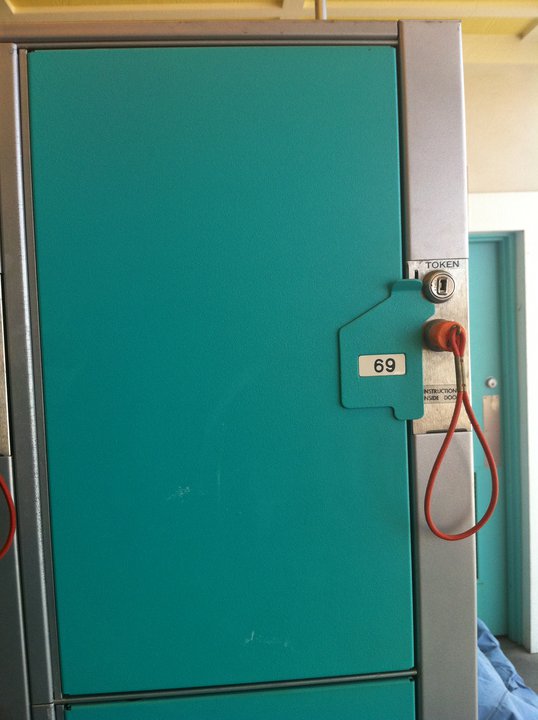 I choose this fluffy, fluffy bunny!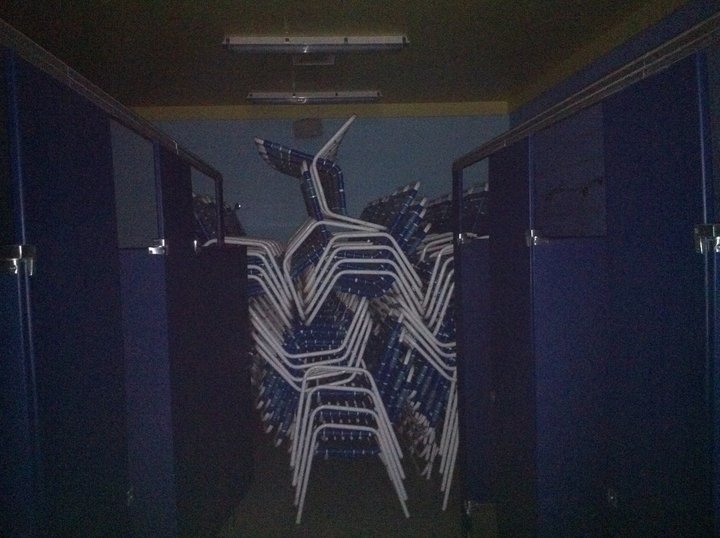 They have a lot of seating in the bathrooms!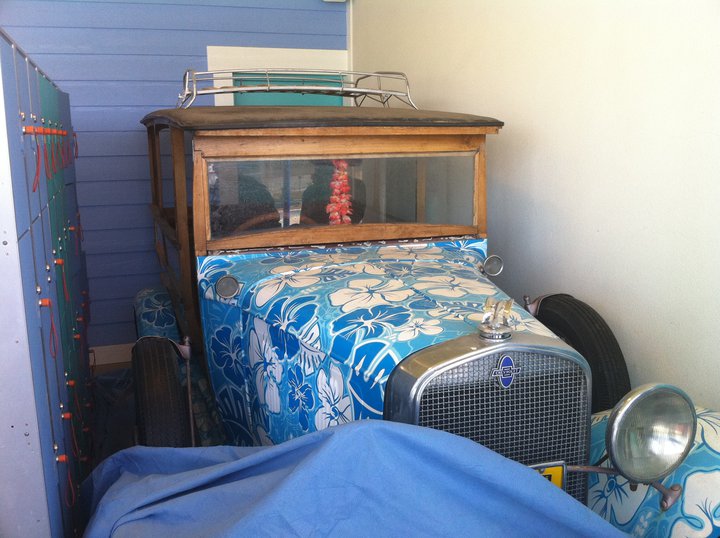 Some of the parks theming that is in storage for the winter.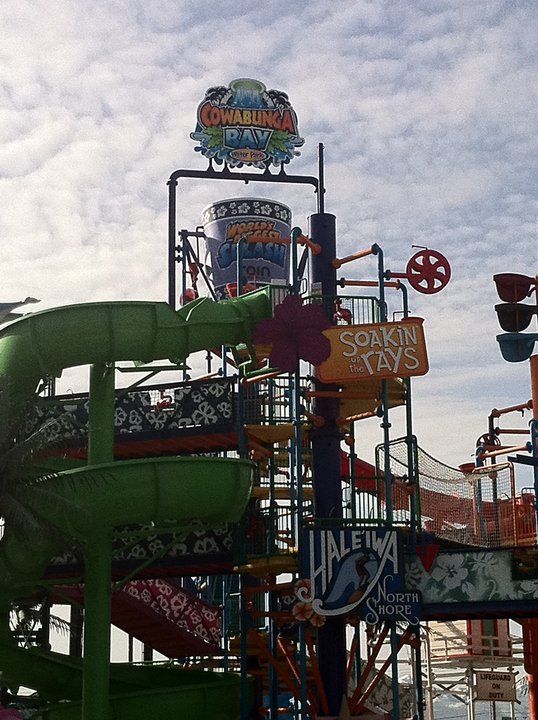 Did we mention the most important feature of the "bucket?"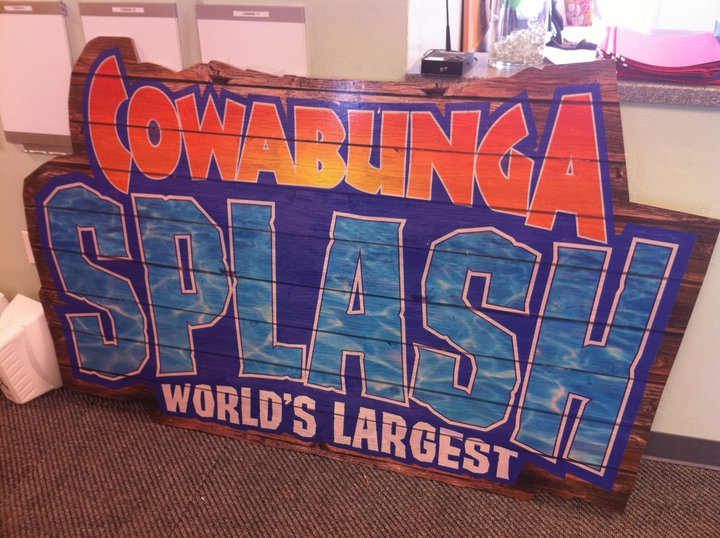 That's right! The world's biggest SPLASH on the world's largest water play structure!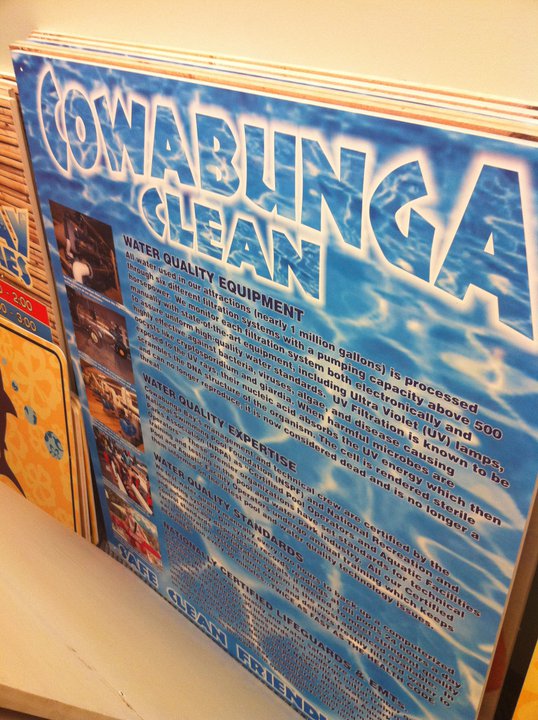 All the park's signage is in storage. I love this one informing guests of how all the water treatment and safety systems work. Smart idea!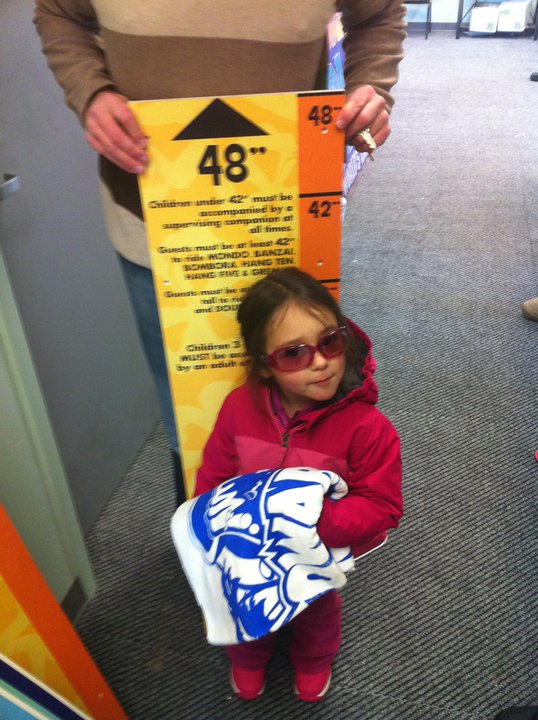 KidTums is tall enough to ride everything but the three BIG slides as they will let her slide with an adult! Six Flags doesn't let you do this!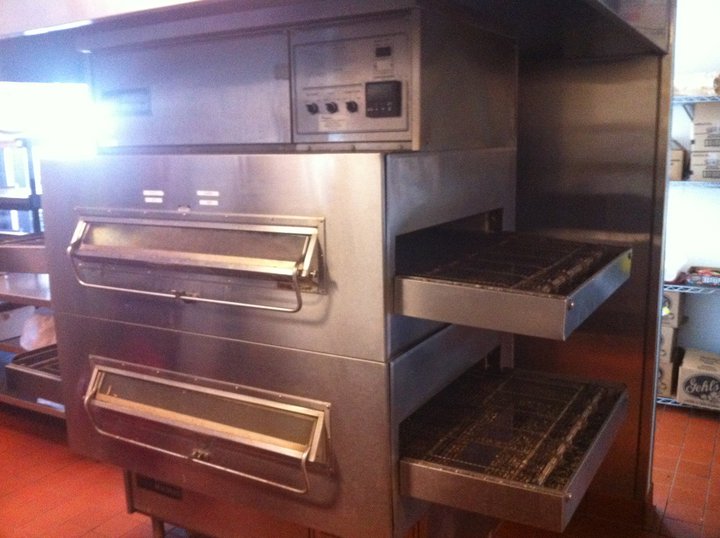 Let's not forget about food service at the park! They have a full service pizza oven...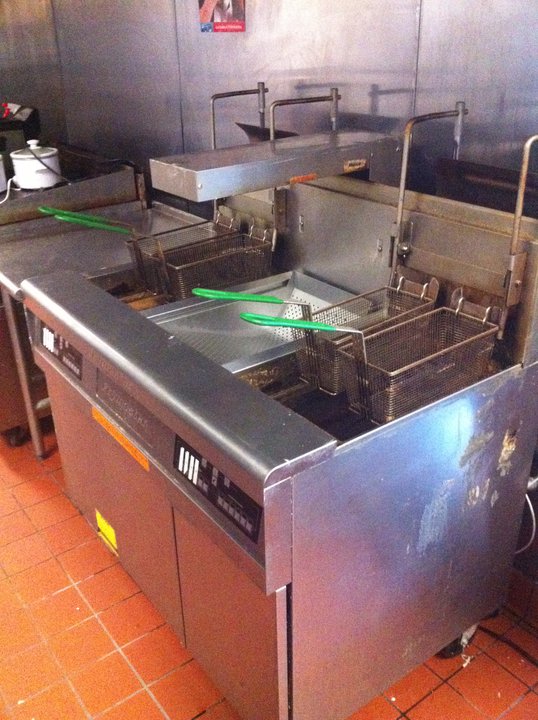 Mmm...deep fryers!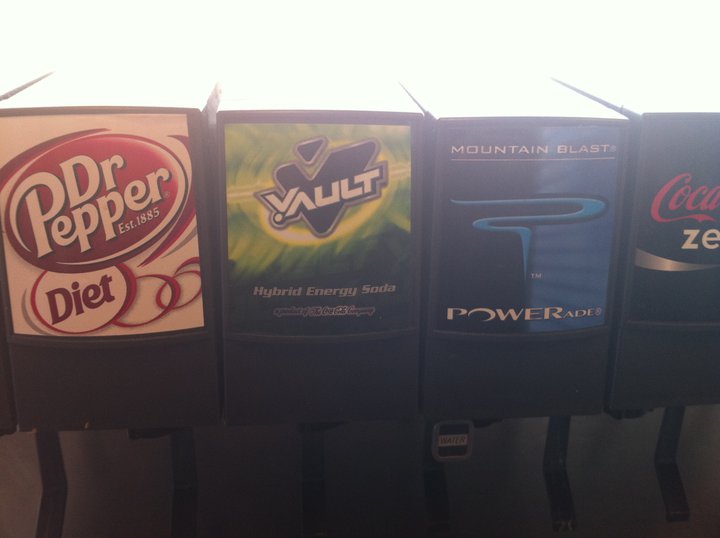 And the best thing about their food service! Vault on tap!!!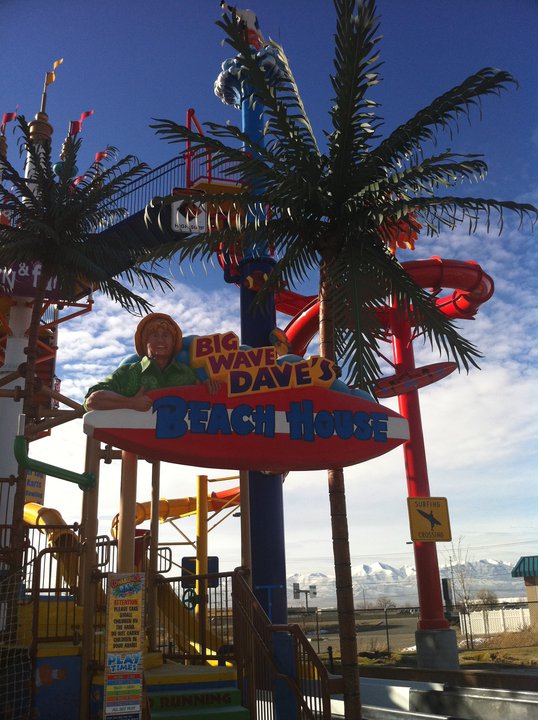 Let's take one more look at a few more sides.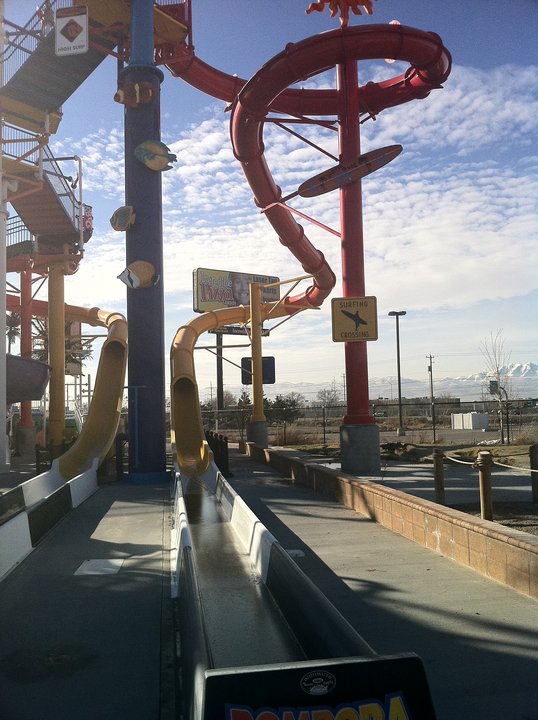 I told you this is not your average play structure!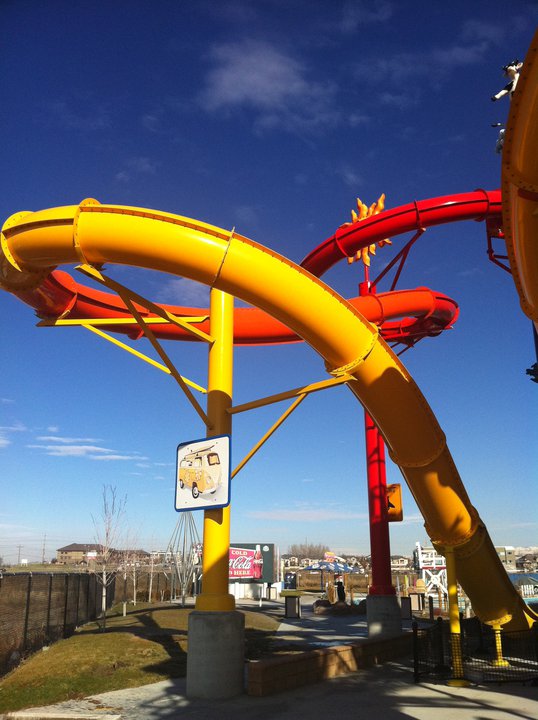 Oh yeah, you can see where you'd get airtime on this one!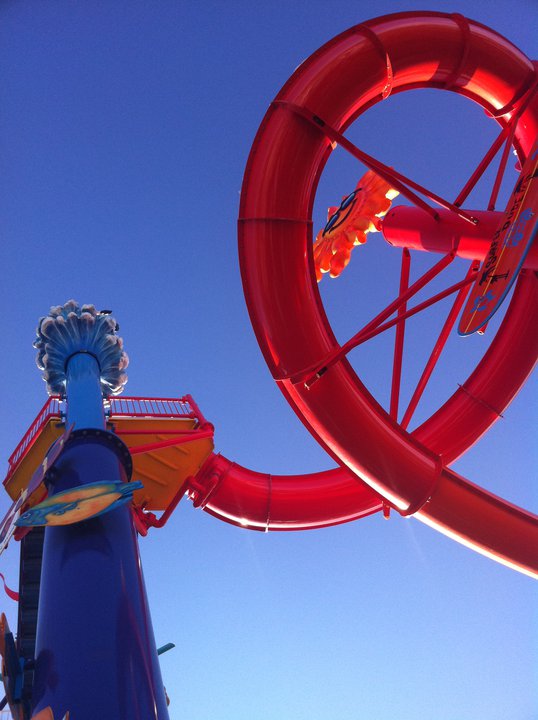 This is one the BIG slides. (they have nine in total - three big ones!)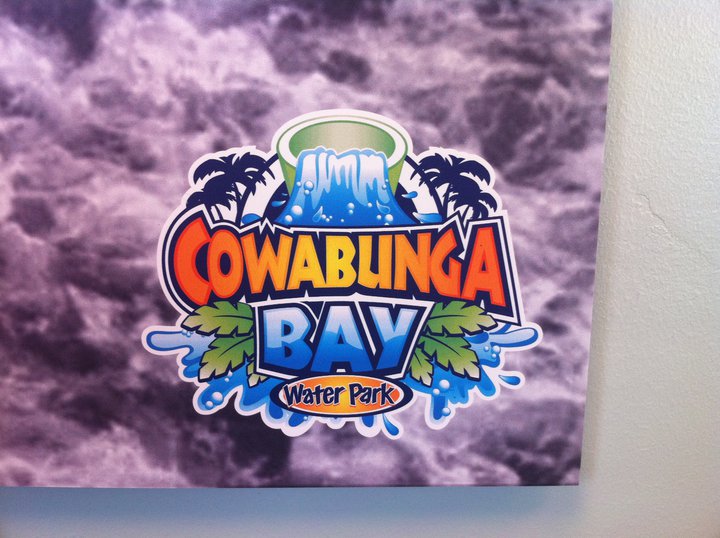 When in Salt Lake City be sure to stop by Cowabunga Bay! And remember, Club TPR members get one free visit to the park each year...just show your Club TPR card!
Thank you Shane for the awesome tour!!!