Here's another update from today! We did our first "adventure" type activity - Snow Mobiles! This was the first time I've been on a snow mobile, and it was a lot like one of the cruise ship excursions we would do. They took us up to an area with the equipment, went through a few really fantastic trails, and then cut us loose to go balls out! It was a hell of a lot of fun. Kind of reminded me more of the waverunners or seado's and less of the ATV's that we've done on cruise ships before...
Anyway... PHOTOS!!! (and some video!)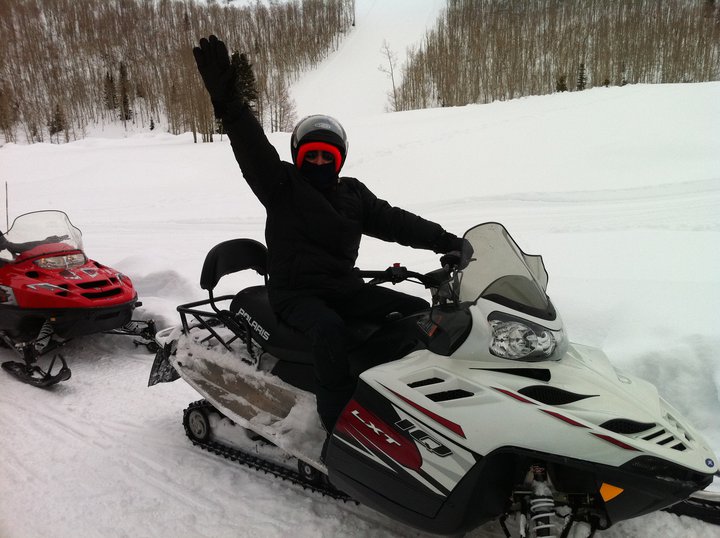 Our snow mobile adventure is about to begin!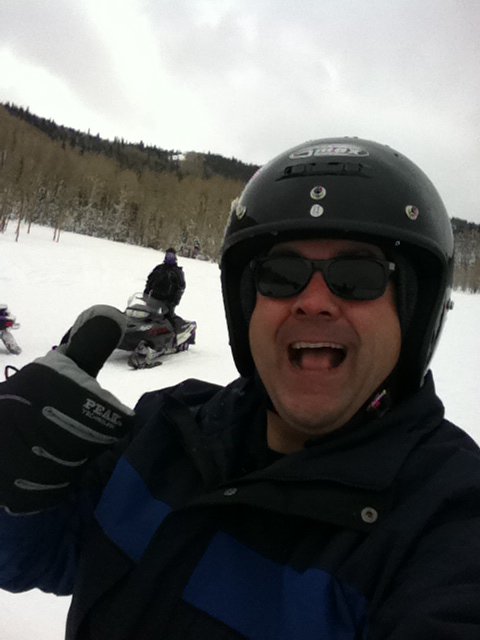 45MPH through a mountain? Hell yeah!!!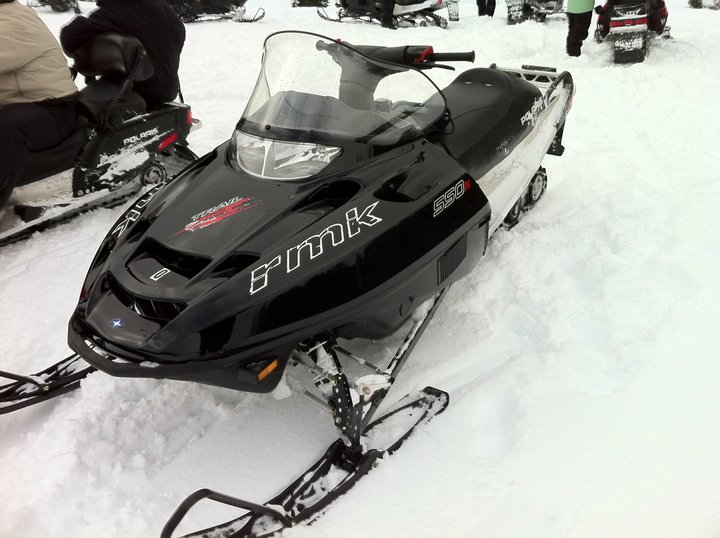 Here was the equipment...great stuff!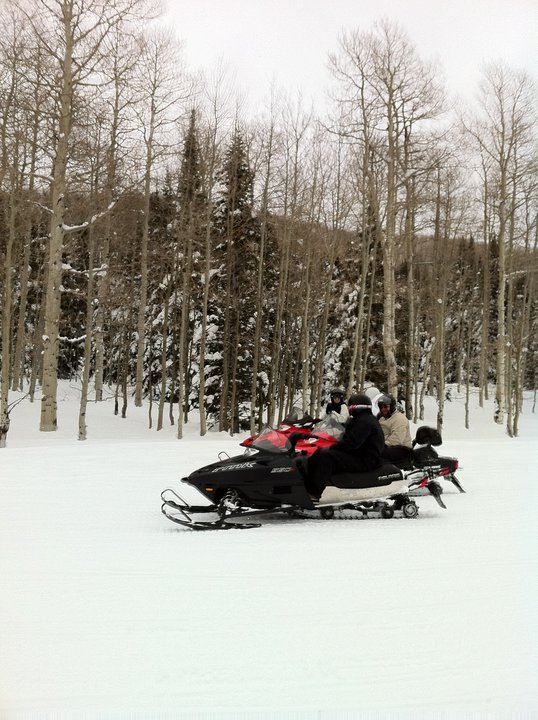 Get ready... GO!!!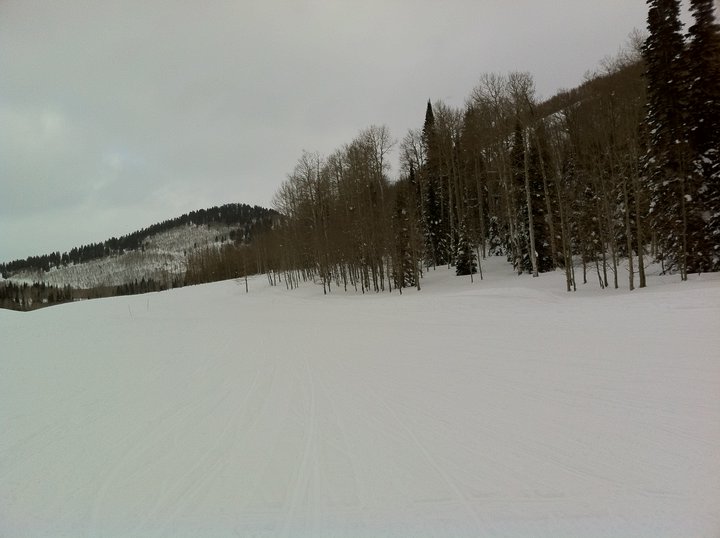 This was our first "playground." Wide open terrain where you could easily get tue snow mobile to 45MPH with a few hills and bumps mixed in.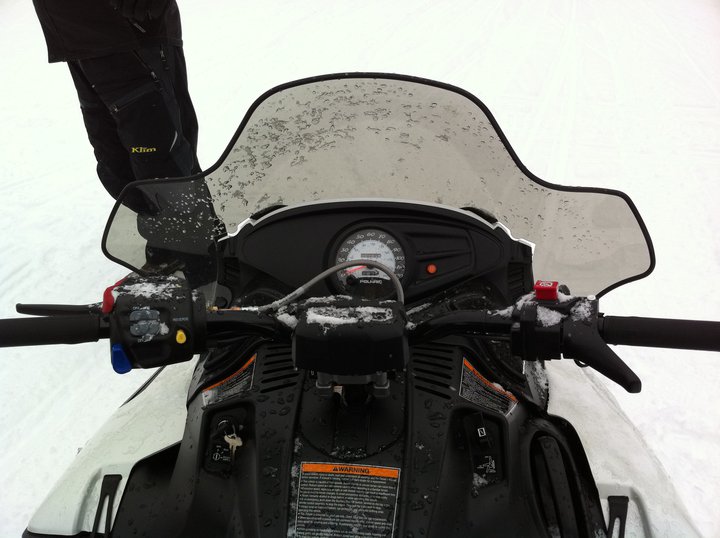 We had plenty of trails through the trees...thankfully the handlebars are heated!!!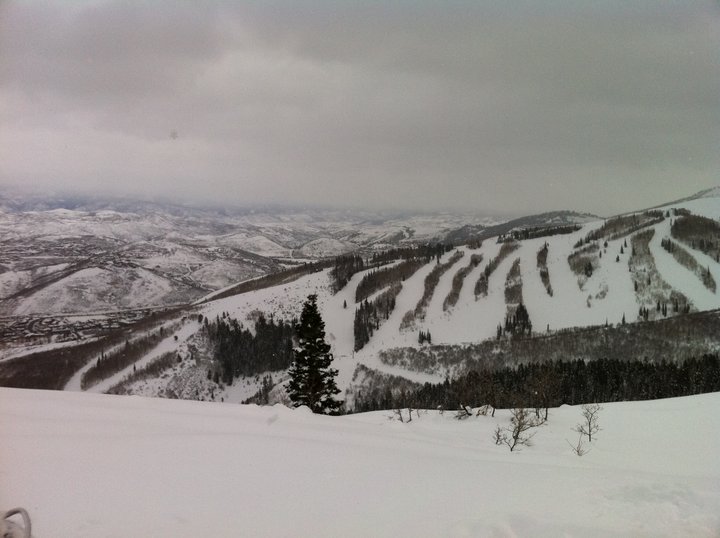 The tour took us up to 9,500 feet for some breathtaking views.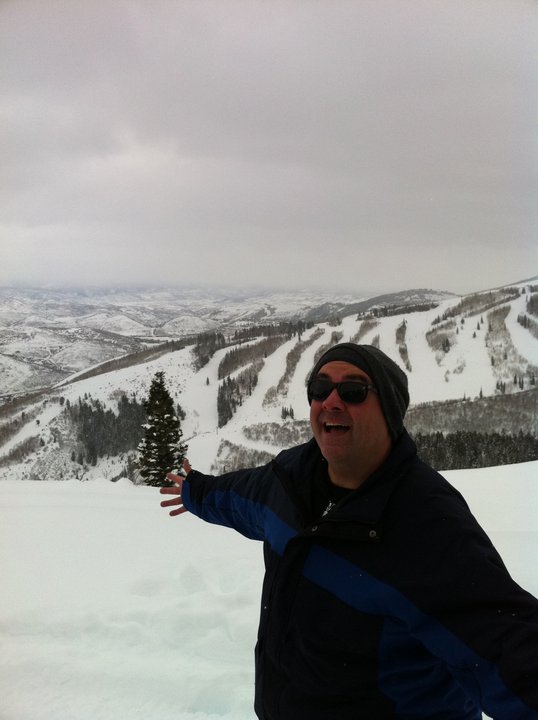 "The hills are alive...."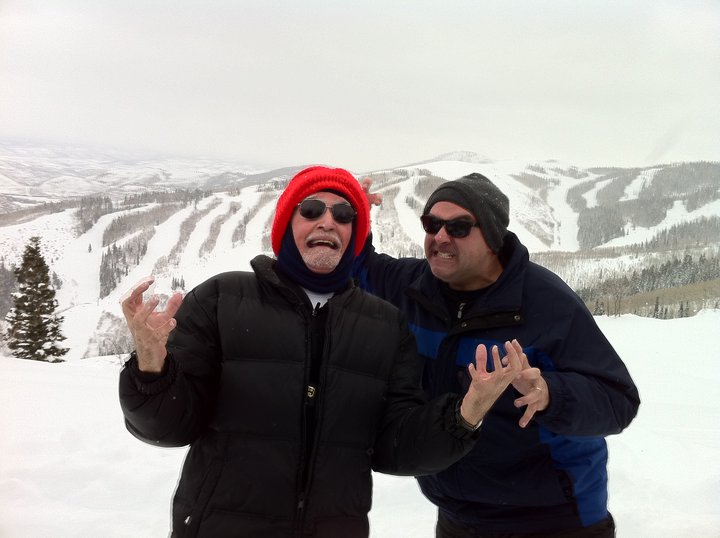 Oh no! It's a yeti!!!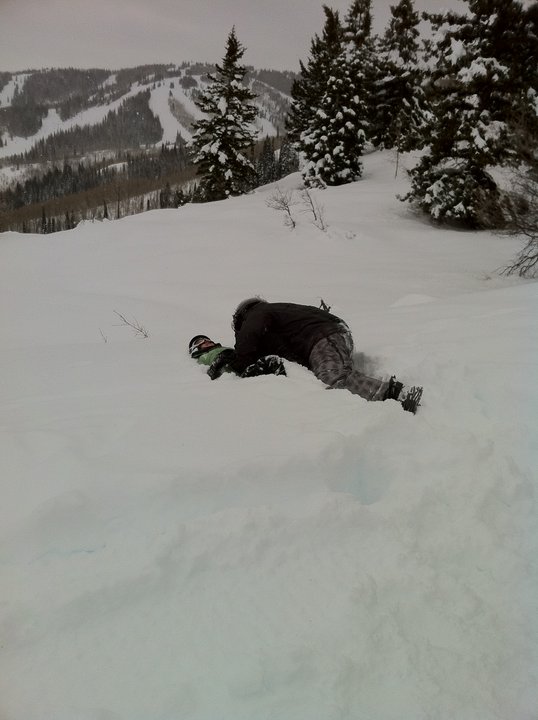 Wipeout! "Damn you, snow!"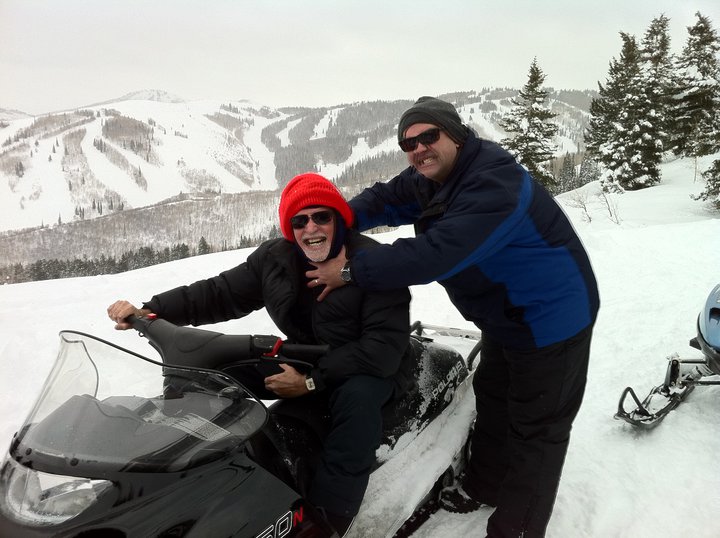 MUST! KILL! THE ELDERLY!!!!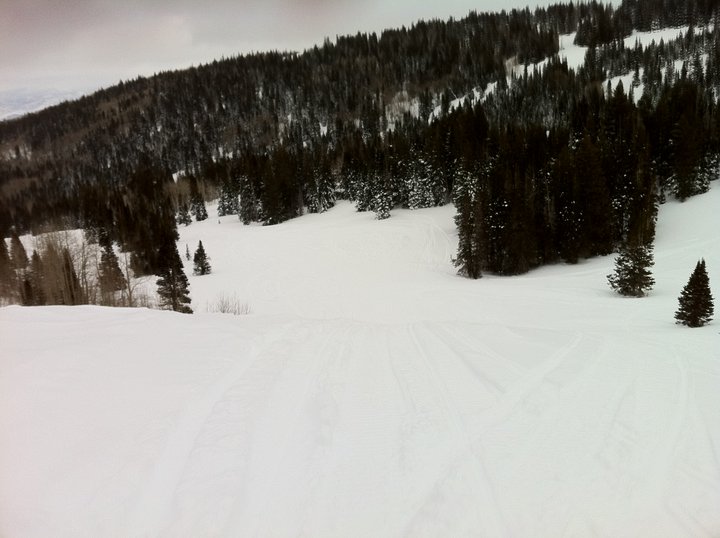 Our next playground included this insane hill! Seriously more airtime than most roller coasters and the only thing holding you in are your own two hands and your butt cheeks!Here's a couple of videos showing that hill. The videos don't quite do it justice though as you go a LOT faster that what it appears in the video. In the second clip you can see some dudes going balls out...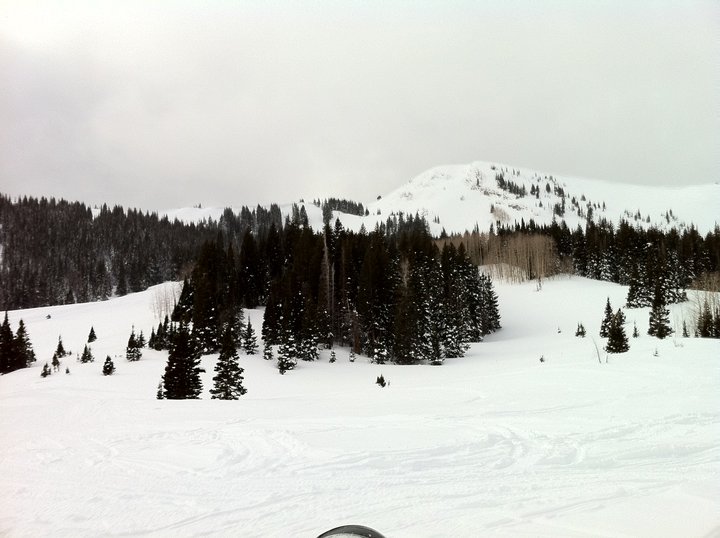 This playground also included lots of terrain, hills, trees, and plenty of insanity. Enough to throw you off the snow mobile or flip over...which happened to a few people!!!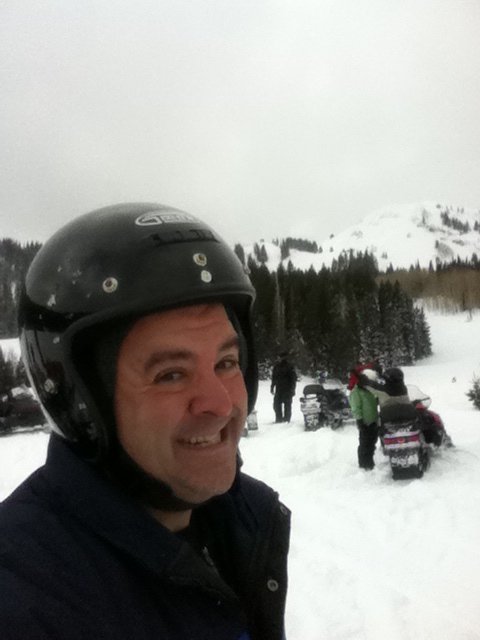 "Snowmobiling was awesome!"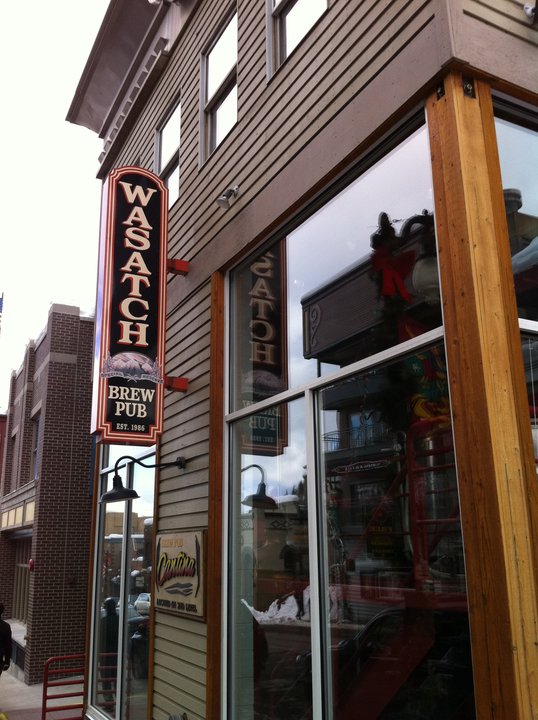 And what do you do after two hours of riding like a bat out of hell on a snow mobile? Drink beer!!!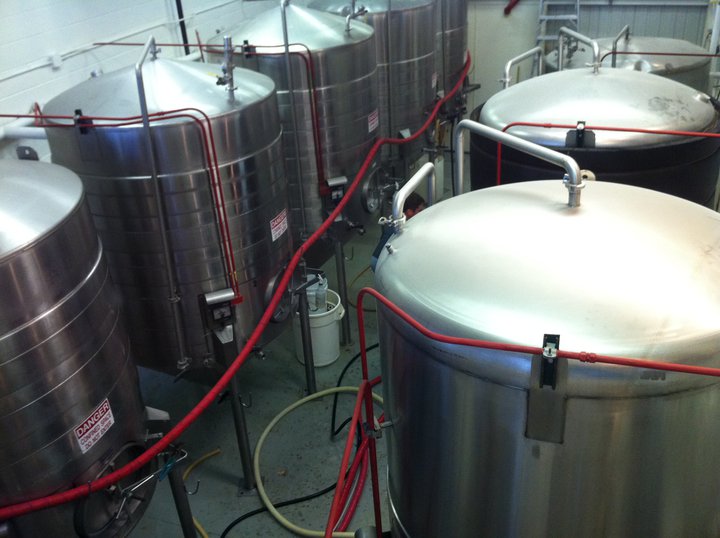 This place brews on site.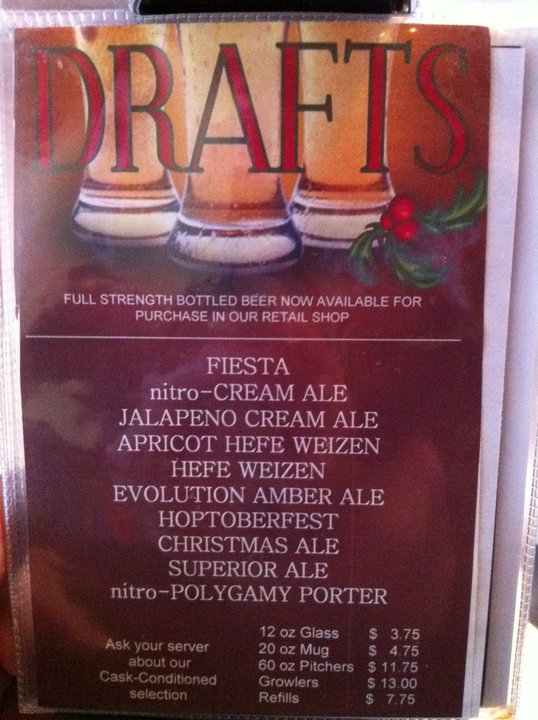 Plenty of beer to choose from...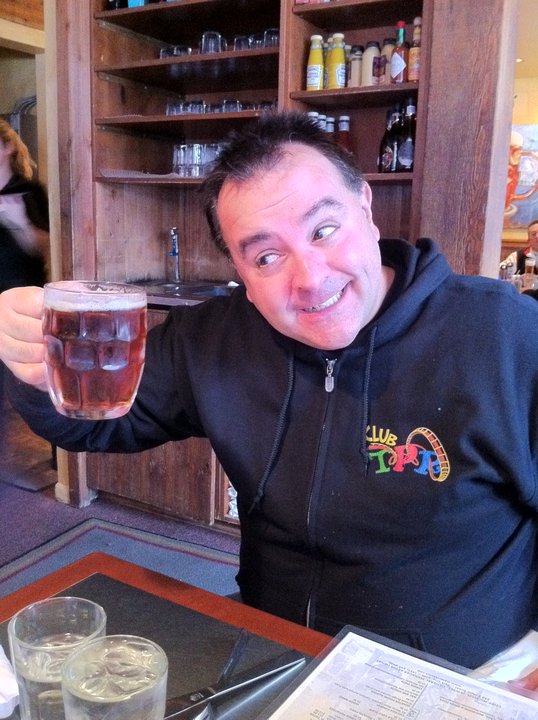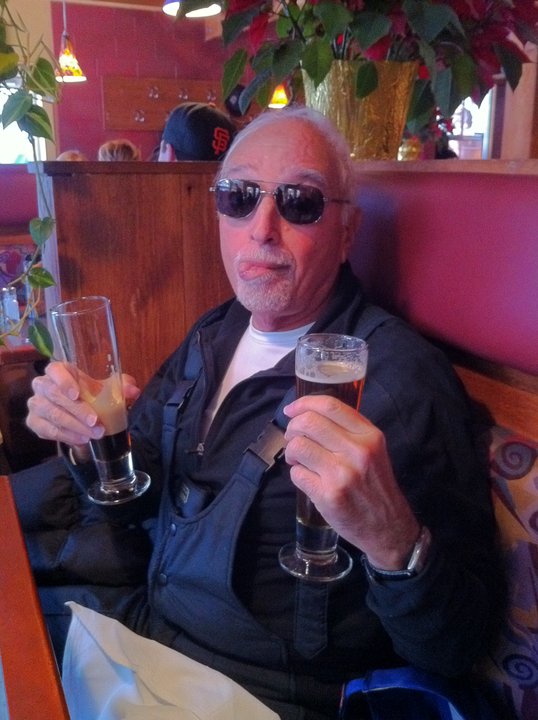 "Why have just one?"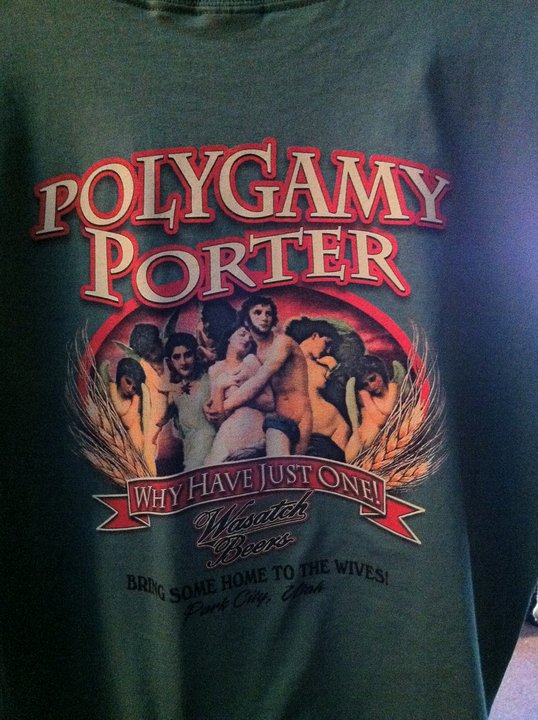 I agree!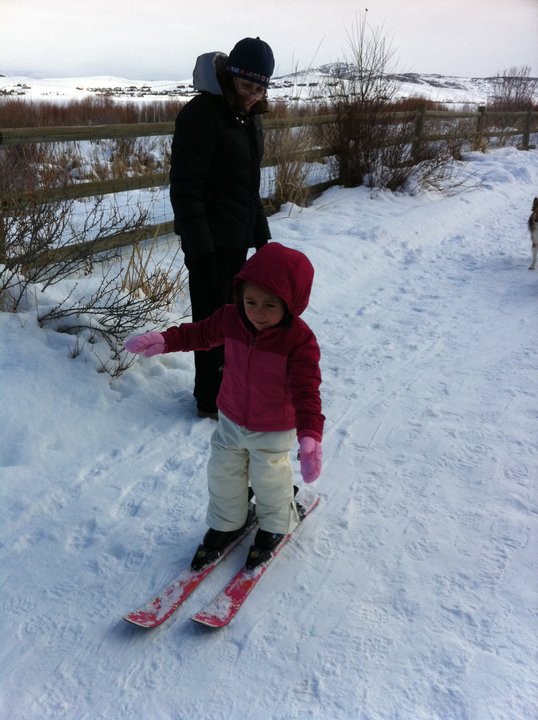 Back at the TPR Winter Headquarters, KidTums tries out skis for the first time.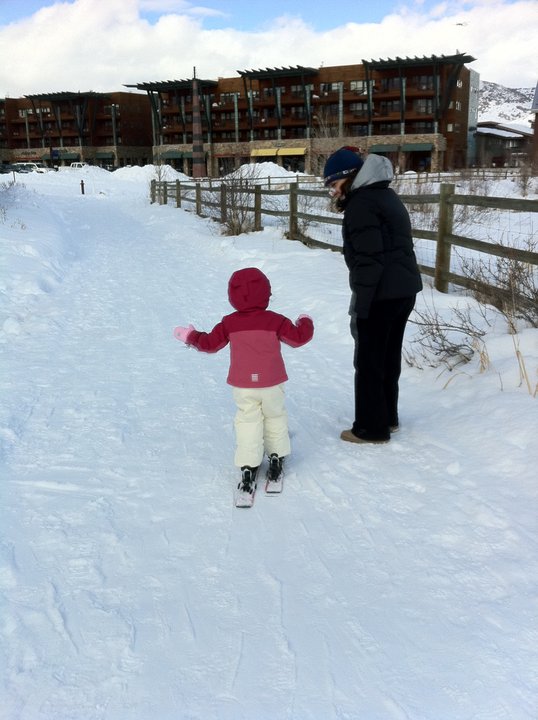 She did really well!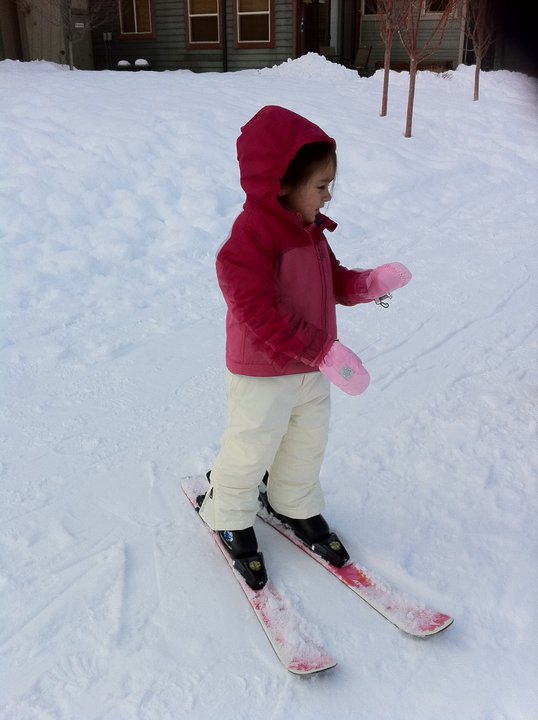 KidTums is totally ready for Park City!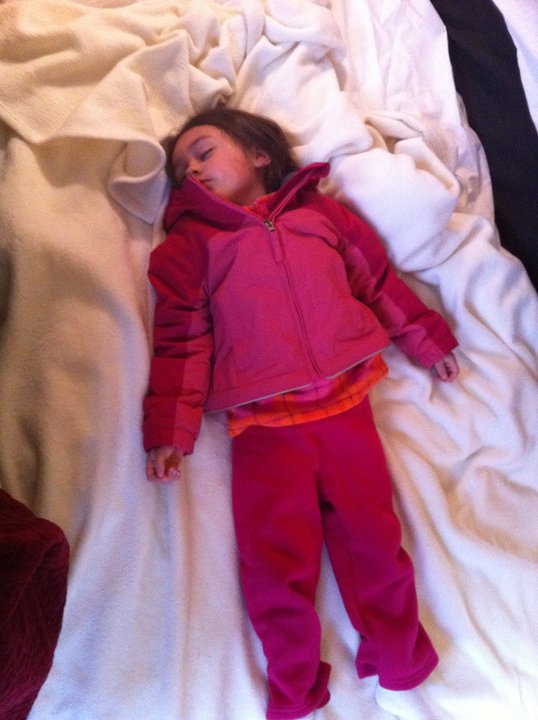 Then again... Maybe not!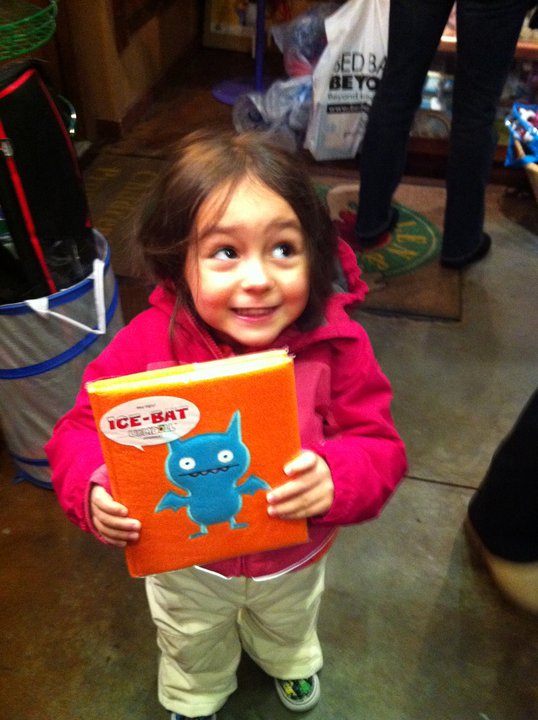 There was this awesome boutique toy store in the resort complex. KidTums says "Can we get this for Dave?"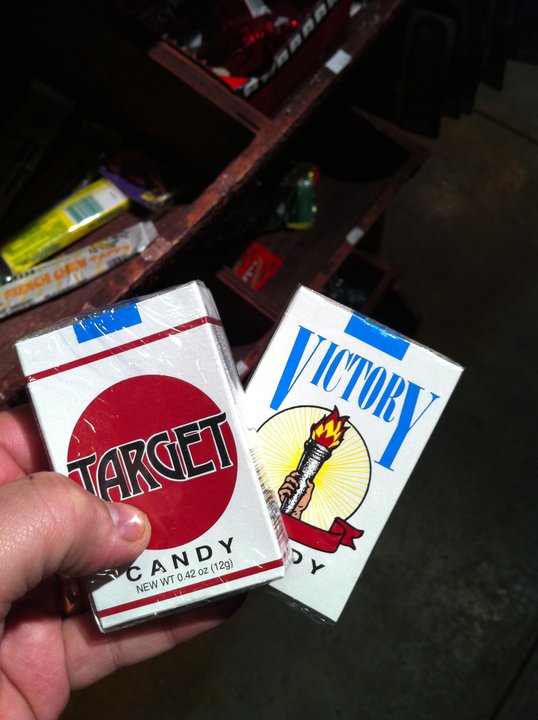 Ooh! Candy cigarettes! These have been banned at some stores in California.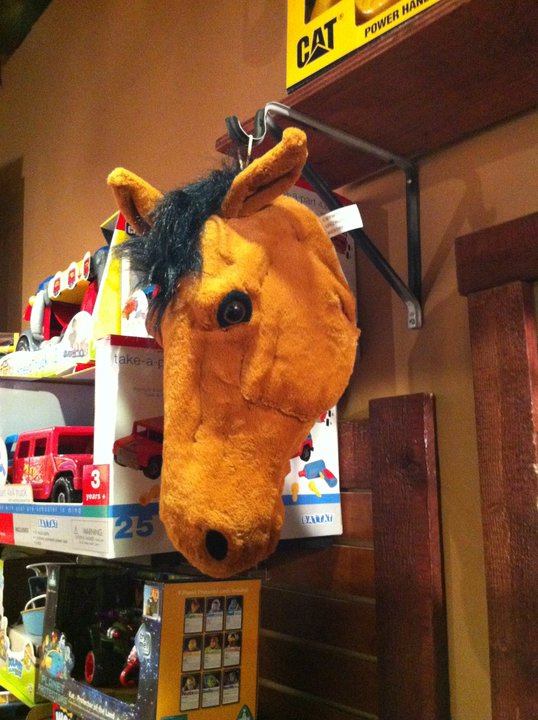 The Godfather action figures.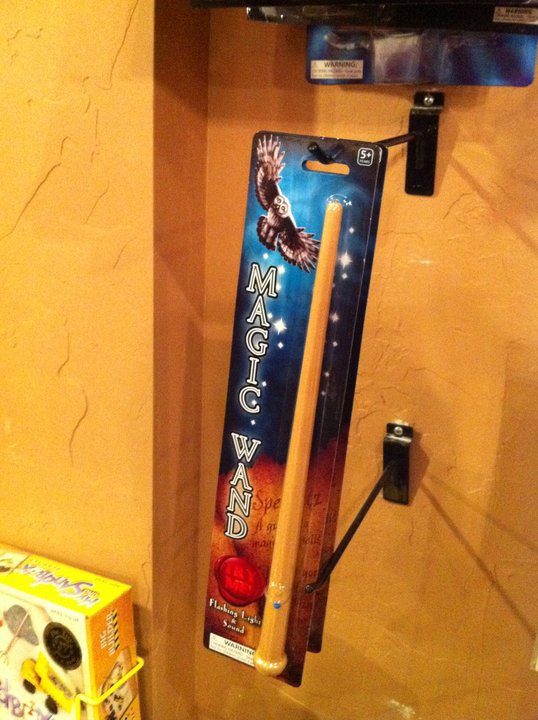 Look Potterheads! You don't have to wait in line for two hours here!!!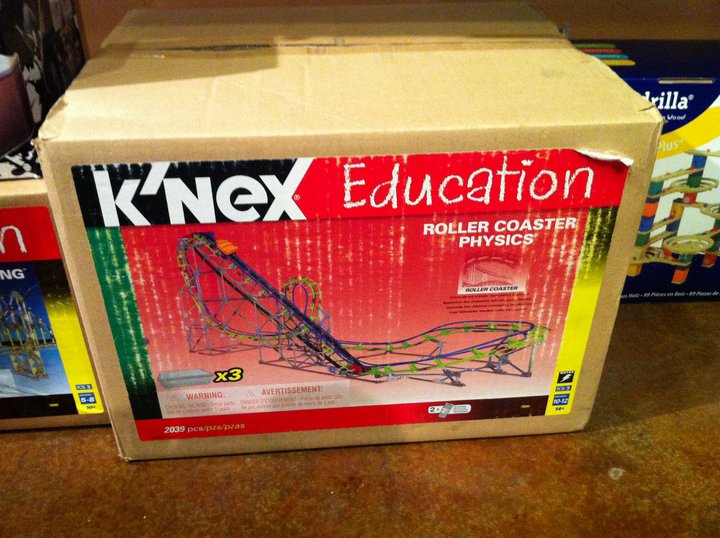 Yay! This counts as a roller coaster update now!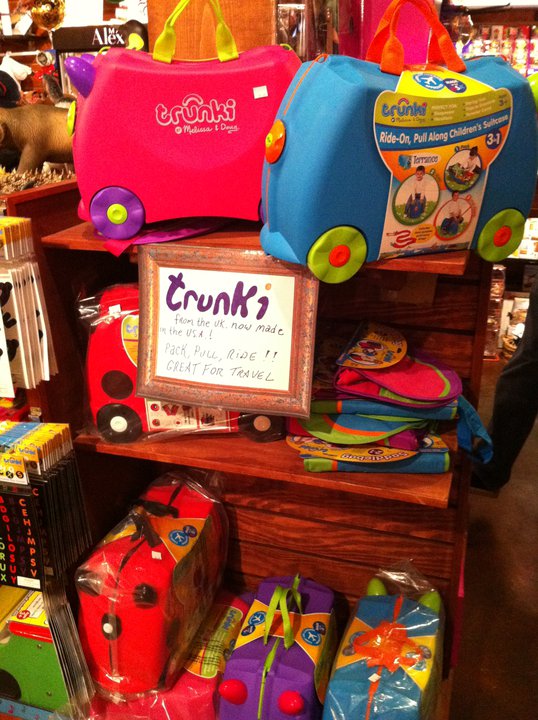 That's right! Trunki has made it's way to the US!!! Except they don't have KidTums' Bernard...
That's all for today! We'll have more fun in the snow tomorrow! Hope you guys are liking this update, and remember, we'll post new photos to my Facebook page:
http://www.facebook.com/robbalvey
And remember, POST YOUR COMMENTS!!!