All day long today people kept asking me "Where do you rank it???" "Where do you rank it???" and I think the fact that this was the #1 question people asked me, and put SO MUCH weight into the answer, is why I was hesitant to do the TPR Coaster Poll in the first place. And I know it sounds odd for me to say "I can't really rank it" because that we JUST PUBLISHED our TPR Coaster Poll!
But hear me out...
The answer to the question is, and this is not a cop-out this is an honest response...
"I don't know."
I mean, it's up there... REALLY high up there. But the reality of the situation is this... If you were to magically teleport me to any of these five coasters: Steel Vengeance, Medusa Steel Coaster, Lightning Rod, Wildfire, Outlaw Run, and I didn't have a choice of which one I got teleported to, I just showed up there in the seat already cresting the lift hill, I don't think I'd complain one bit regardless of which one I'm riding.
And that's the actual truth!
I told someone today "I spend less time ranking and counting because I want to spend more time RIDING, because that's the whole POINT of all of this!"
So really, the ride ranks up there with some of the best in the world, and that's all you're going to get out of me!
And what did I think of the actual ride?
I mean, what can I really say? It's absoultely balls-out bonkers ridiculous. It just has moments that shouldn't be legal, that shouldn't have been possible. In fact, I was talking to the CP headest of the head honchos Jason McClure today and he told me "in all of my 18 years in this industry, when I was watching them put up pieces during the construction, it was the first time I would say 'are we SURE this is going to work???'"
Because it just looks that stupidly insane.
I didn't count the amount of airtime hills but it's a lot. I mean, 20+ maybe? And I wouldn't have been able to count them anyway because the entire time I rode I was too busy LAUGHING-MY-ASS-OFF throughout the entire ride! It's just one of those types of coasters. It is doing all kinds of insanely crazy intense things to you, but doing them in such an amazingly well engineered way that at no point do you feel like you can't just throw your arms in the air and have the best time ever!
There's a lot more I could probably say, but instead I'm going to post some photos & video from today's event and then I'll let you all ask the questions you'd like me to fill in the blanks on...
Here goes...
First of all the POV:
I always have to thank Cedar Point for delivering good materials that we can work with in a timely manner that helps us put together our content on the socials. So kudos to Tony and the team!
And the rider cam:
Seriously, you don't even need to scroll down any further, just watch this video. This video gives you everything you need to know about the ride. It answers most questions and it really does give you a great feeling of what sort of crazy the ride delivers!
On to the rest of the story...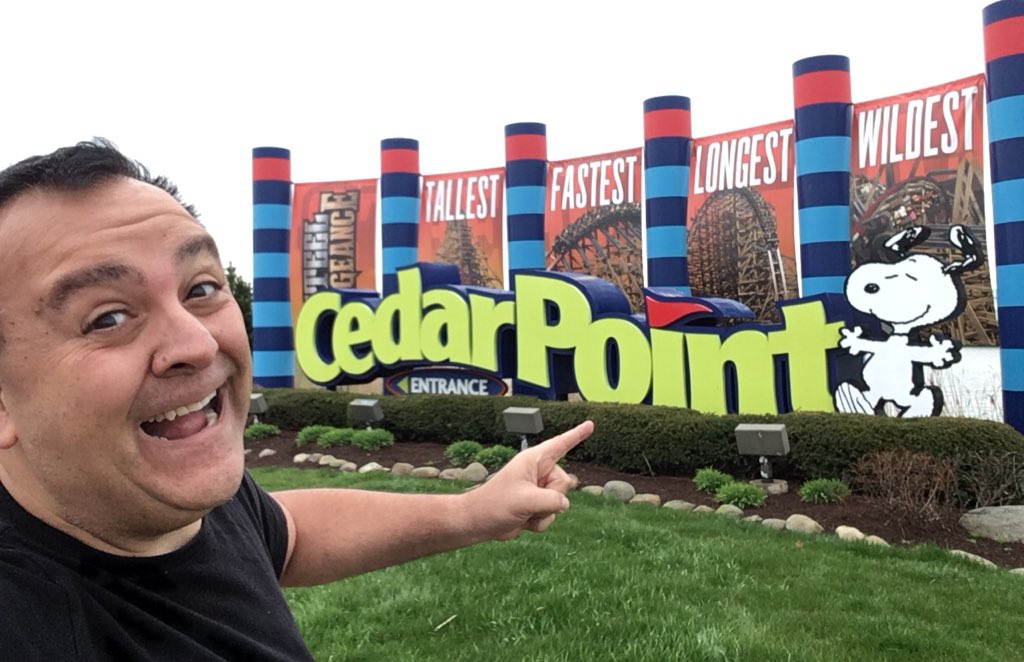 Look where I'm at! It's going to be a very early morning tomorrow at Cedar Point! Can't wait!!!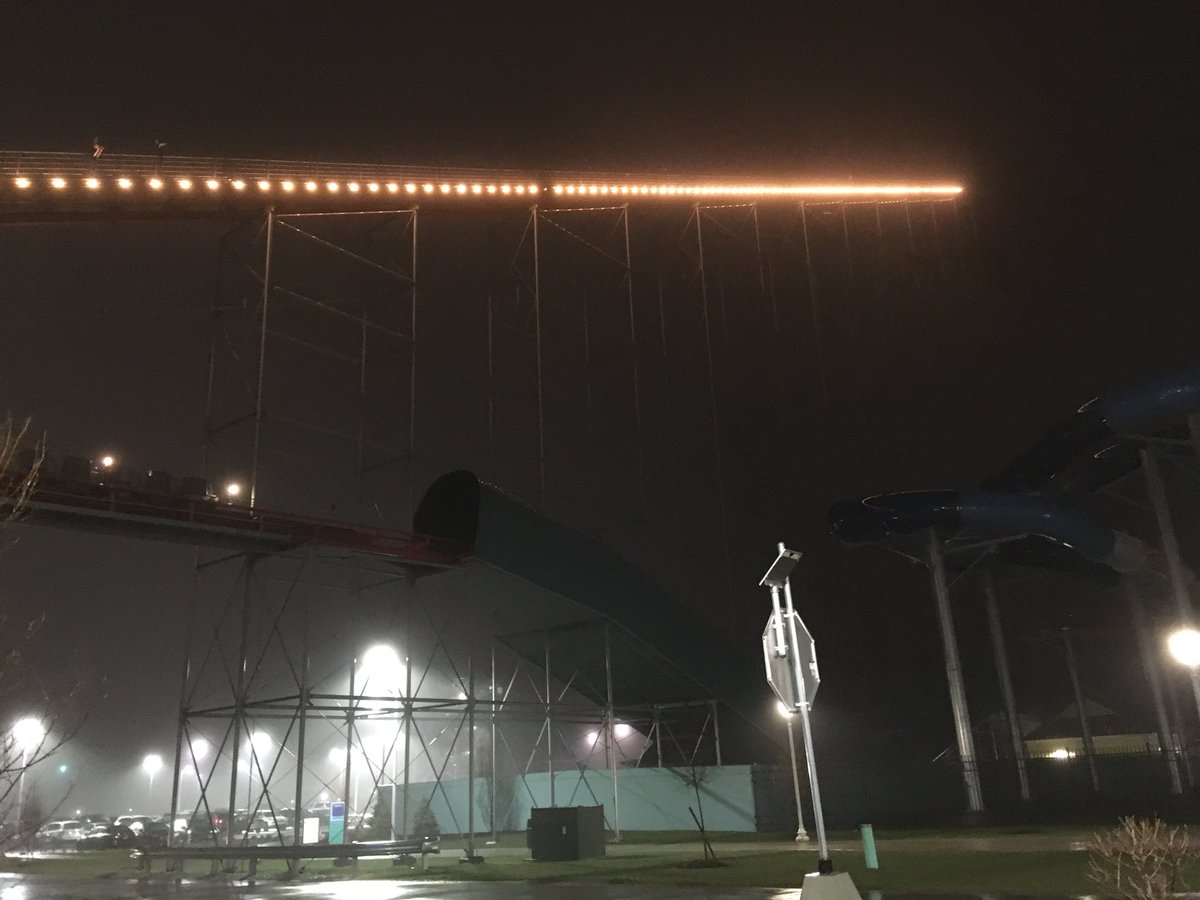 It is a very EARLY morning here at Cedar Point! So early the sun isn't even out yet! Thankfully Magnum's lift hill will light my way...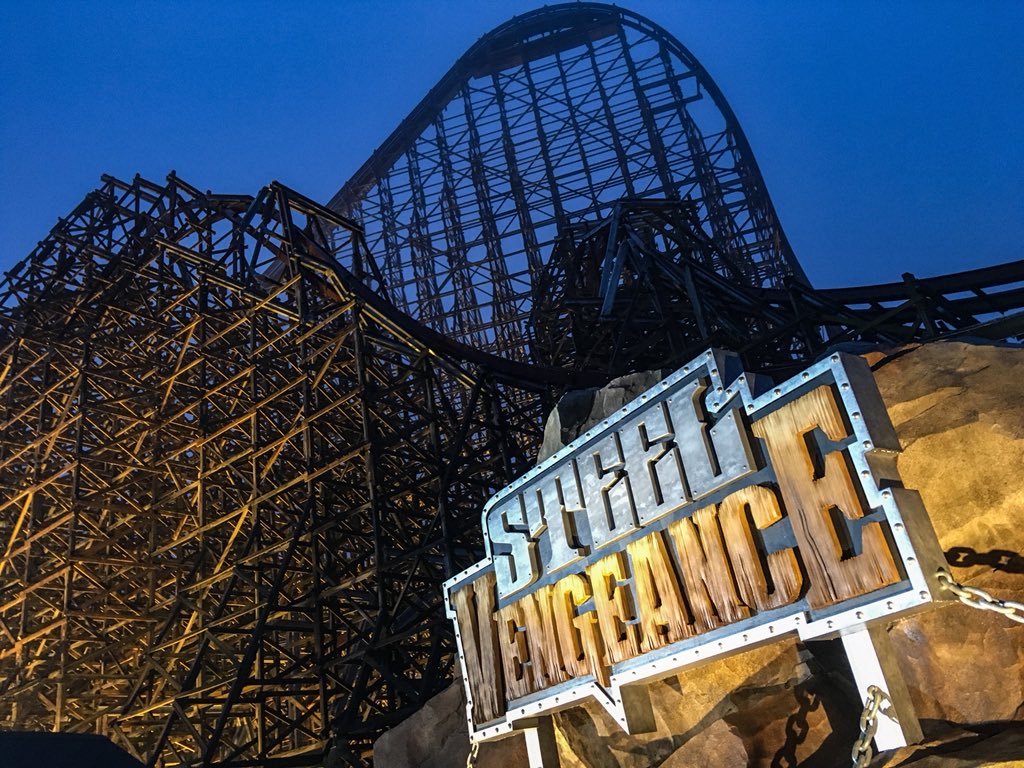 So I just took my first ride on Steel Vengeance! OMG!!! If you are familiar with RMC's roller coasters this knocks them out of the park! It's bigger, faster, and more out of control than the others! Congrats to Cedar Point!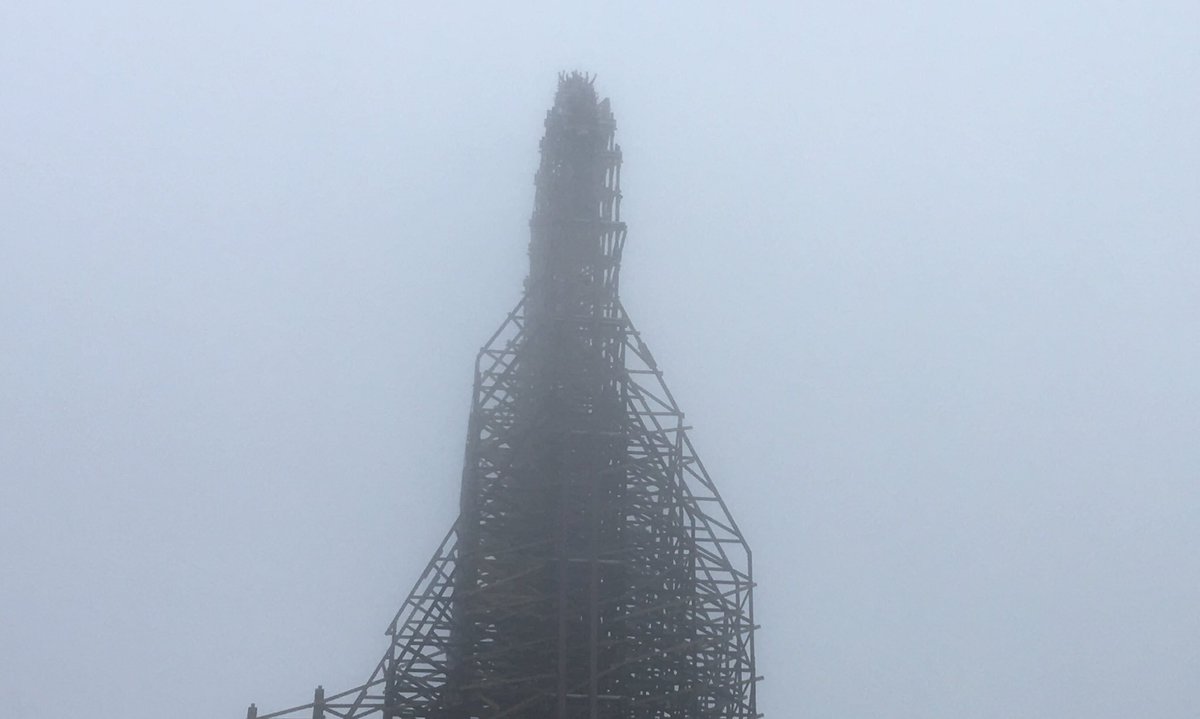 The fog is so thick right now you can barely see the train cresting the top of Steel Vengeance!
Kristen from @OceanSprayInc shows Jack how to harvest cranberries! @WaltDisneyWorld #EpcotFoodFestival @WDWToday pic.twitter.com/UMnKfUdzS5

— Theme Park Review (@ThemeParkReview) September 26, 2015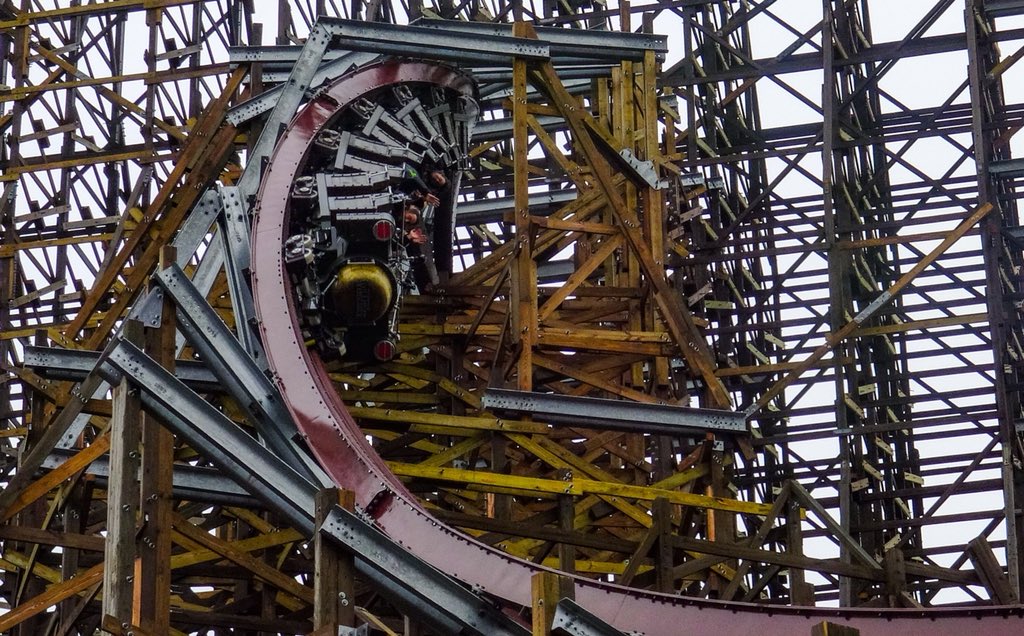 The maneuvers the train has to go through on Steel Vengeance are out of control! Some of them don't even feel like they should be legal!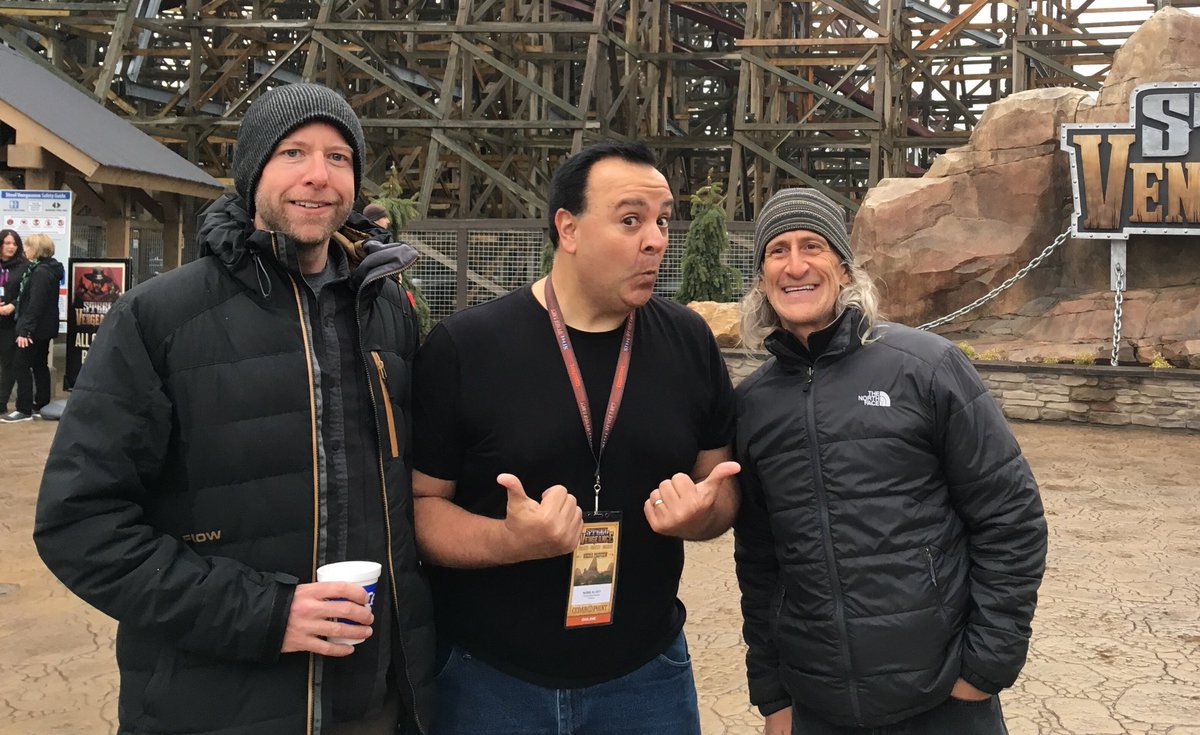 Hanging out with Joe & Alan! These guys are roller coaster celebrities! Alan is responsible for the design and track layout of Steel Vengeance!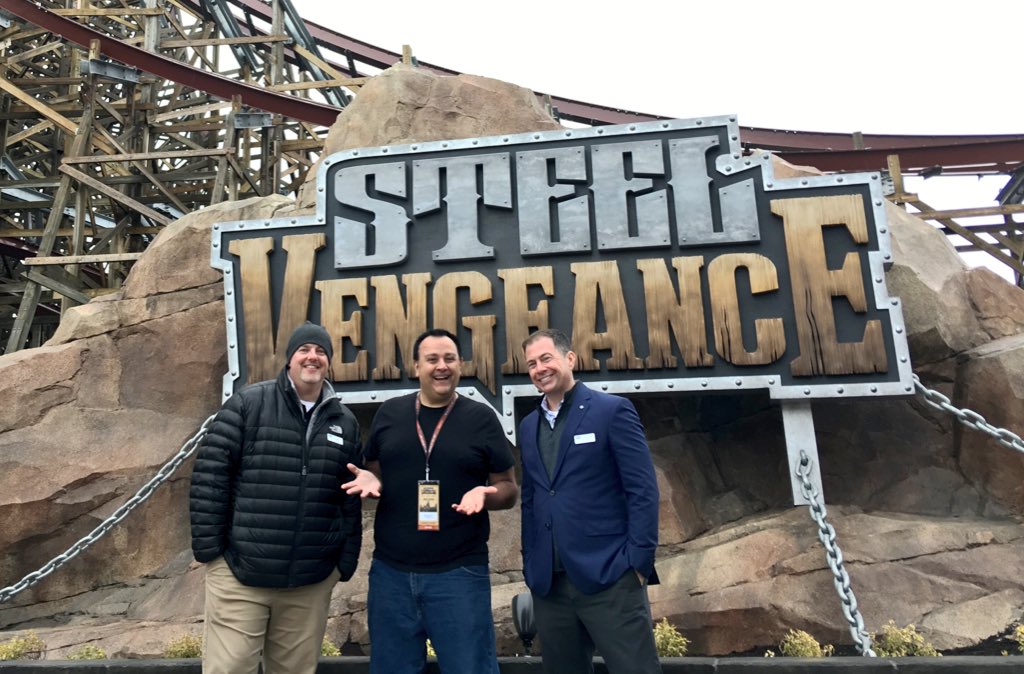 Huge thanks to Tony Clark & Jason McClure and their team for all the hard work at Cedar Point has put into making Steel Vengeance a reality! The ride has absolutely blown away all expectations!
Kristen from @OceanSprayInc shows Jack how to harvest cranberries! @WaltDisneyWorld #EpcotFoodFestival @WDWToday pic.twitter.com/UMnKfUdzS5

— Theme Park Review (@ThemeParkReview) September 26, 2015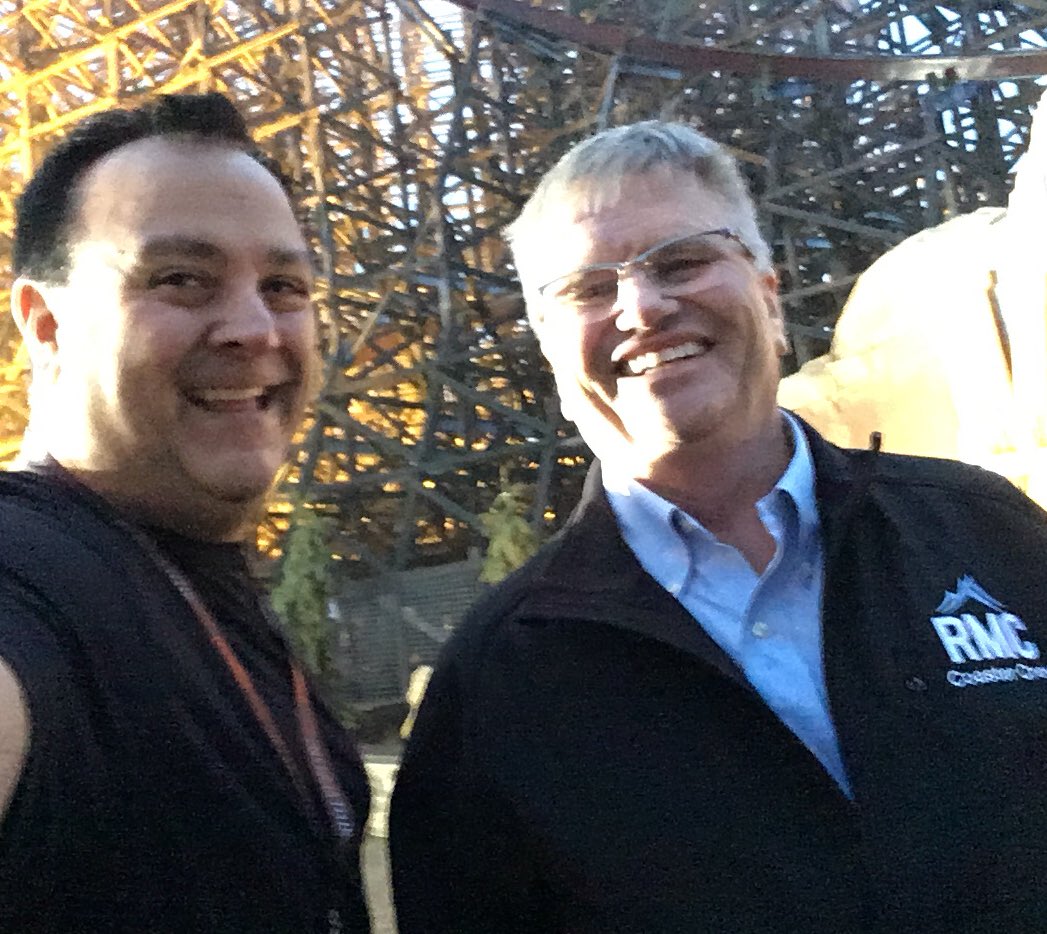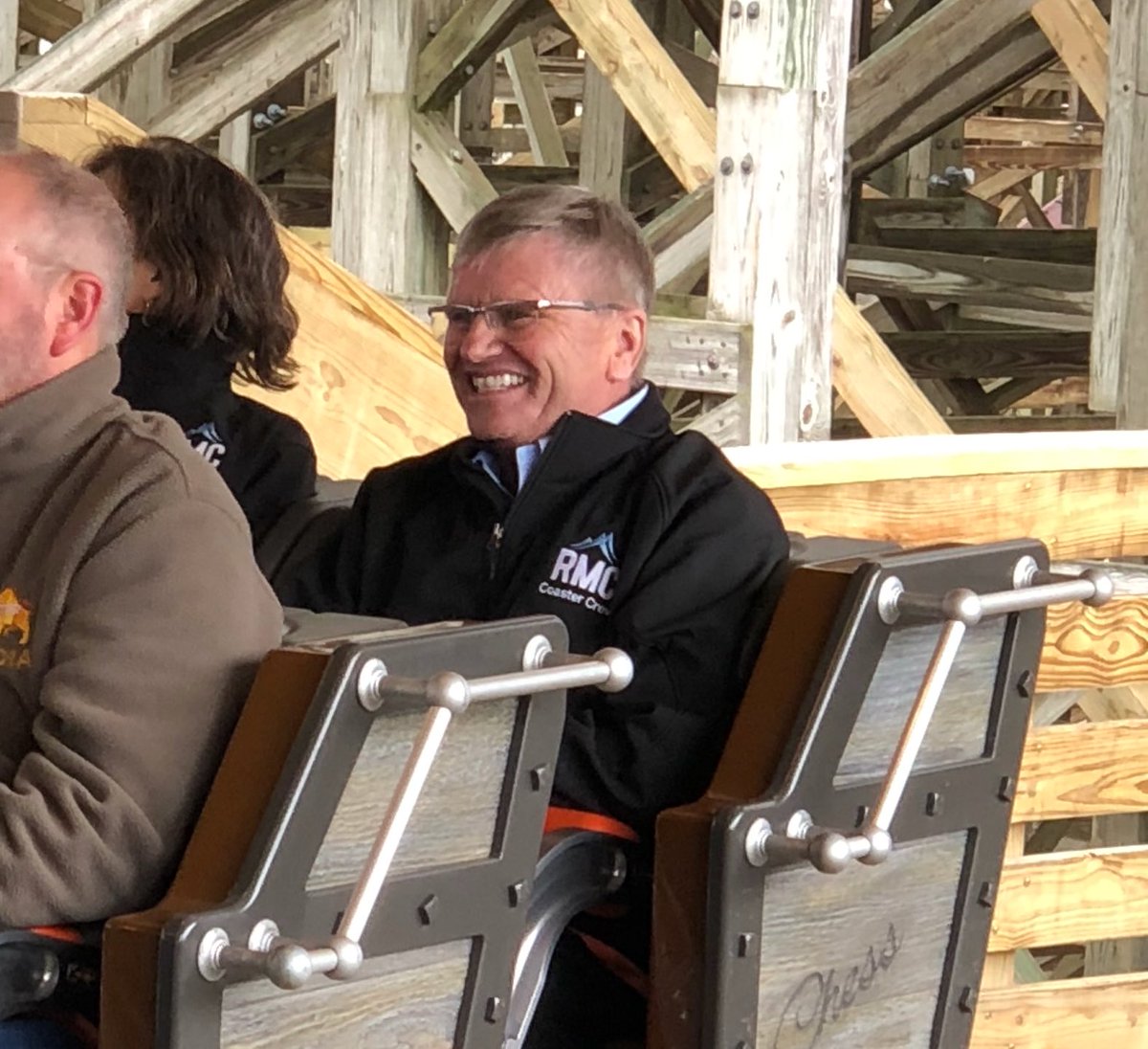 Fred Grubb is the owner of Rocky Mountain Construction. His company is responsible for Steel Vengeance! Not only do we want to send huge THANK YOUS to his team, but we also love how happy he always is when you meet him! Look at that smile on his face after riding his own coaster!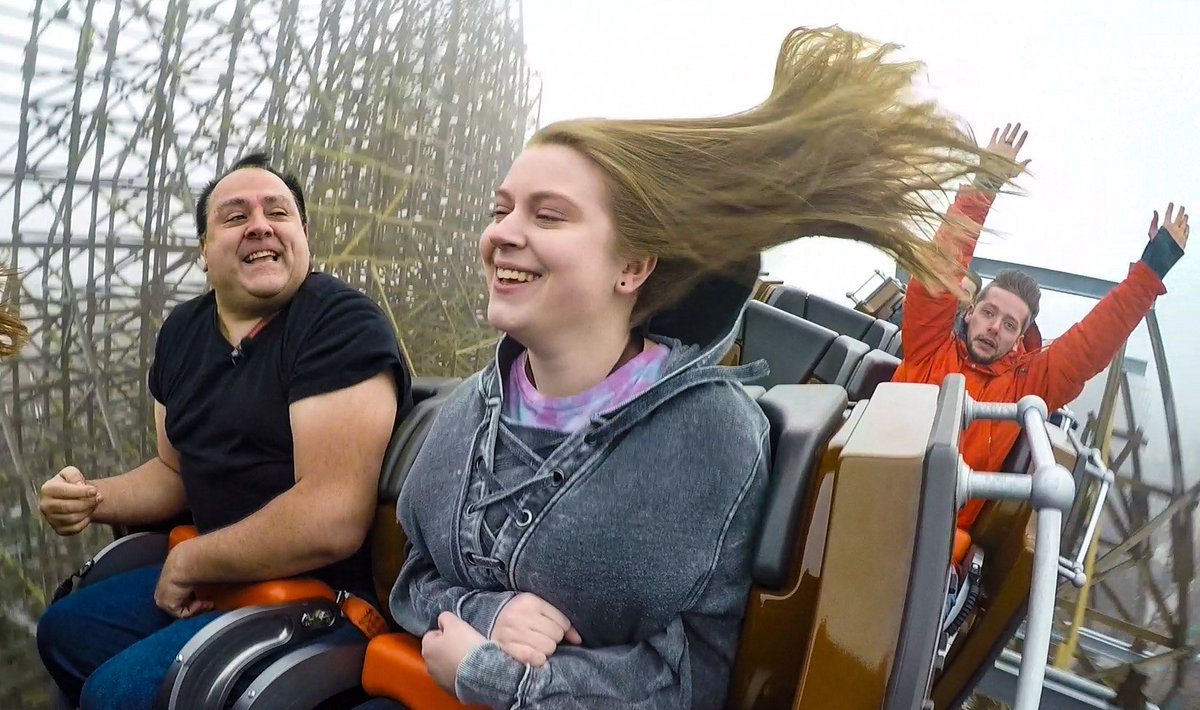 I seem to be fairly impressed with the amount of "hairtime" that Cassy is getting on Steel Vengeance!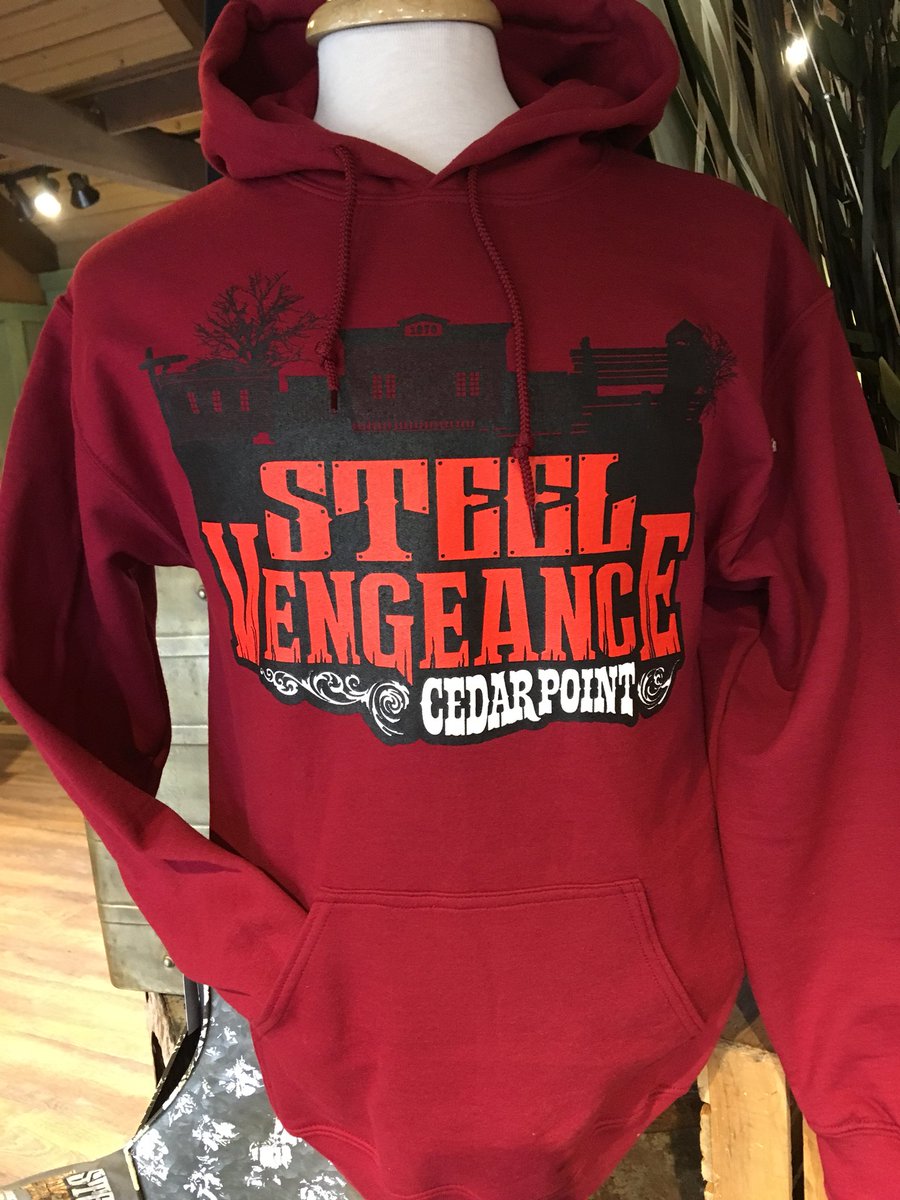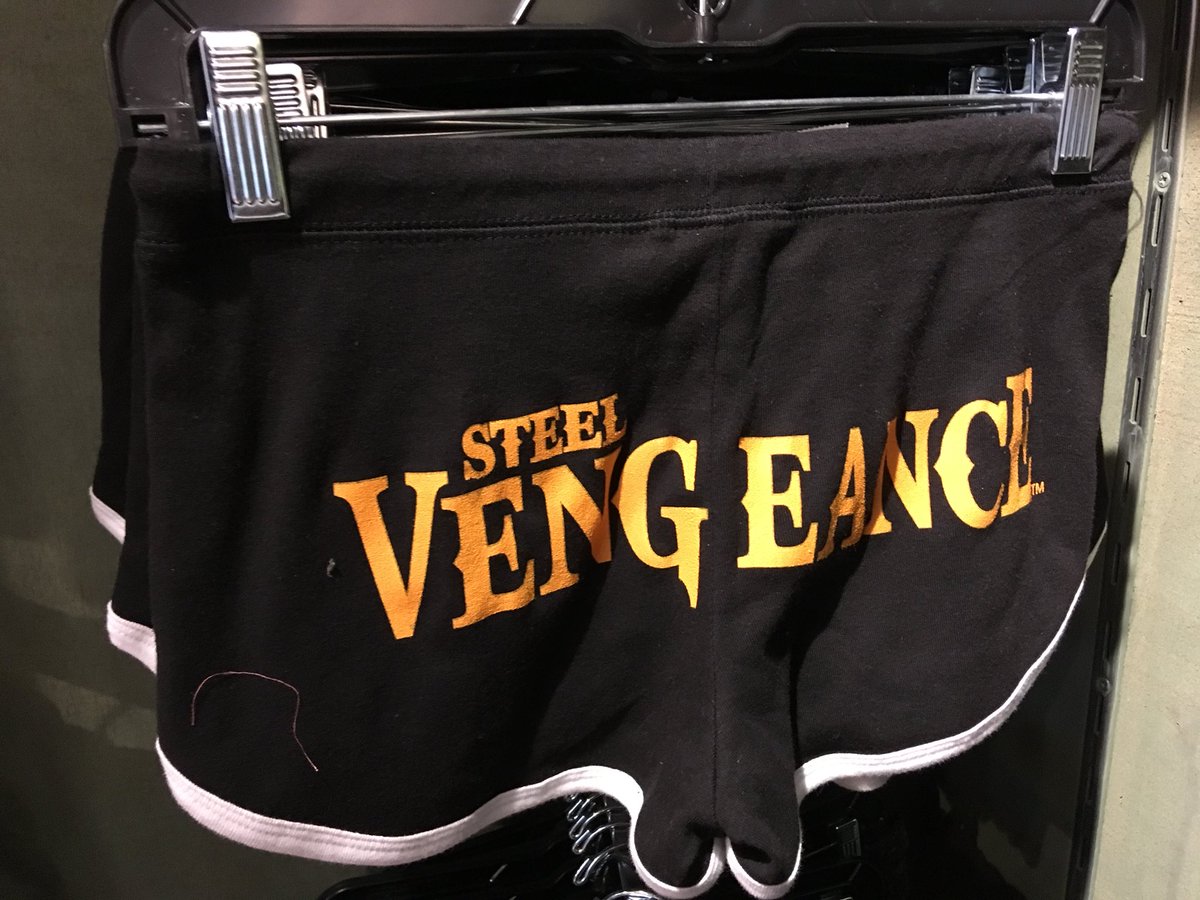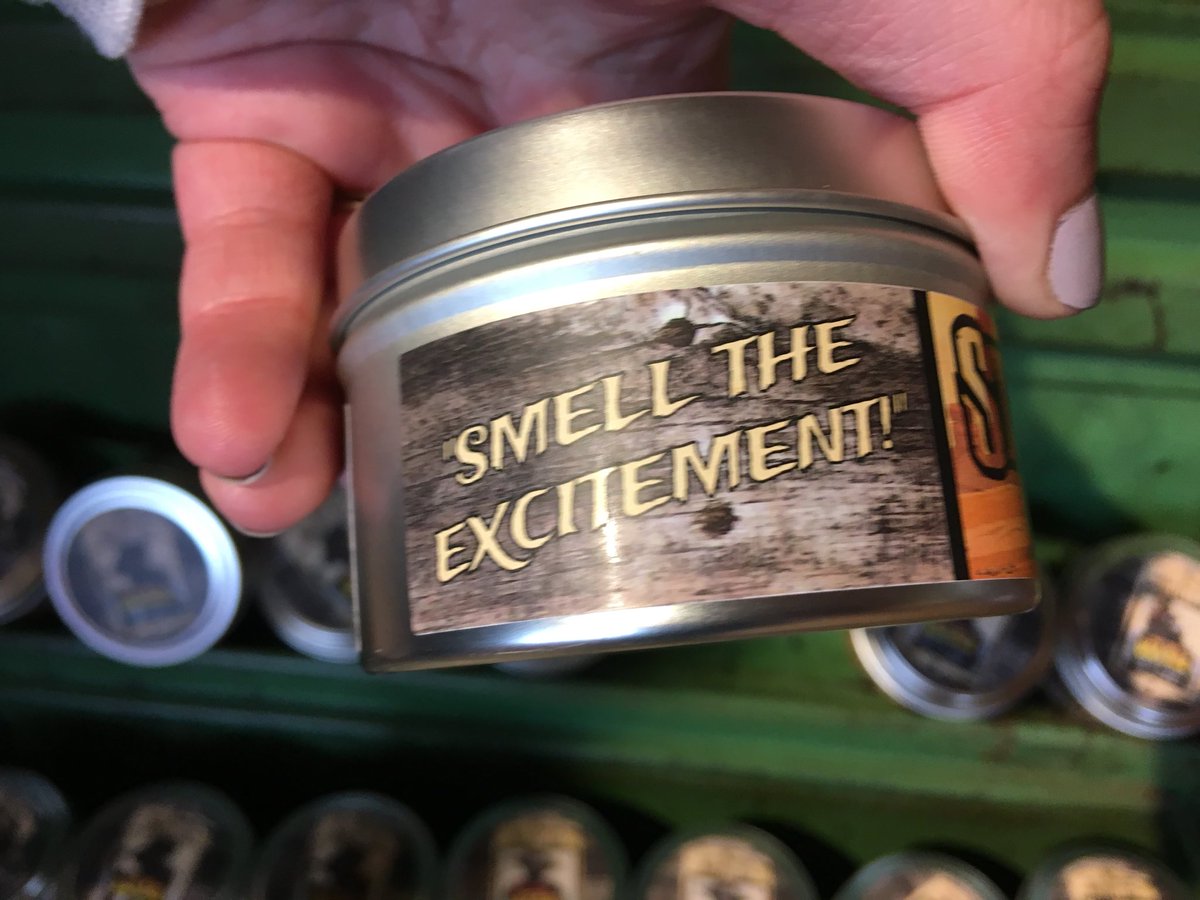 Here's some of the Steel Vengeance merchandise available! I love the candle... "smell the excitement!" lol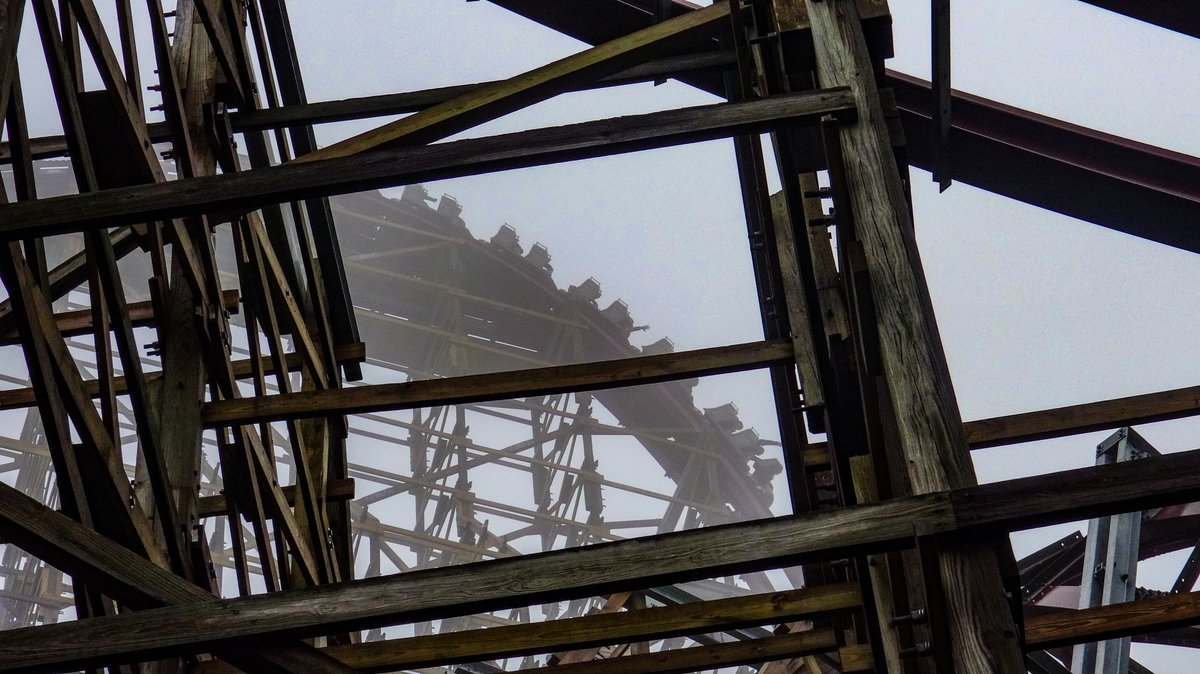 The fog this morning added an extra layer of already amazing atmosphere to take my first rides on Steel Vengeance.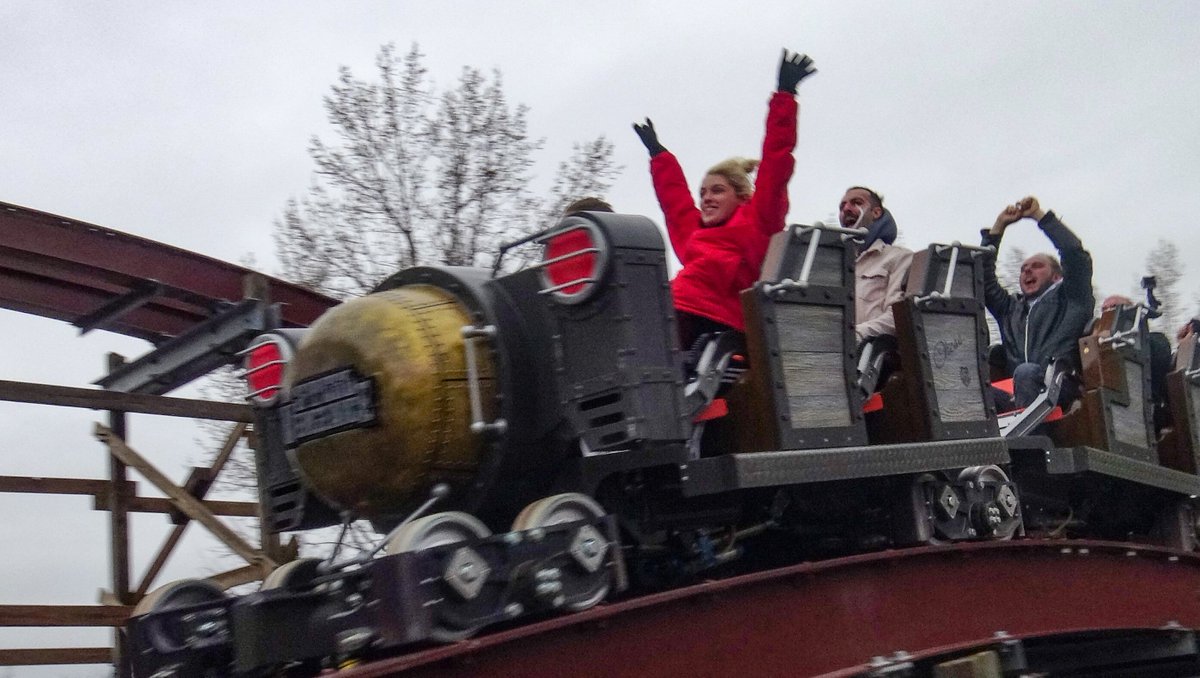 She *KNOWS* the correct way to ride Steel Vengeance! Hands up all the way around...HUGE smile on your face!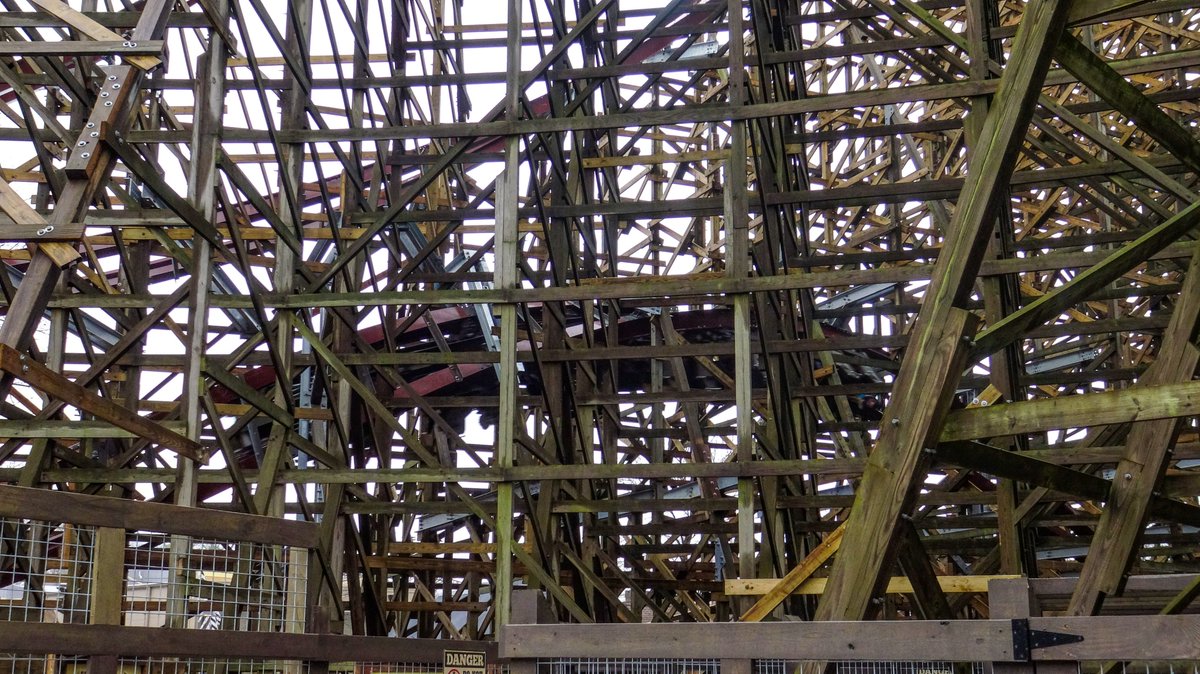 What makes Steel Vengeance so unique is how much action there is WITHIN the dense structure of the ride! Look at this photo... there's a train going through an inversion in there... somewhere... if you can find it! lol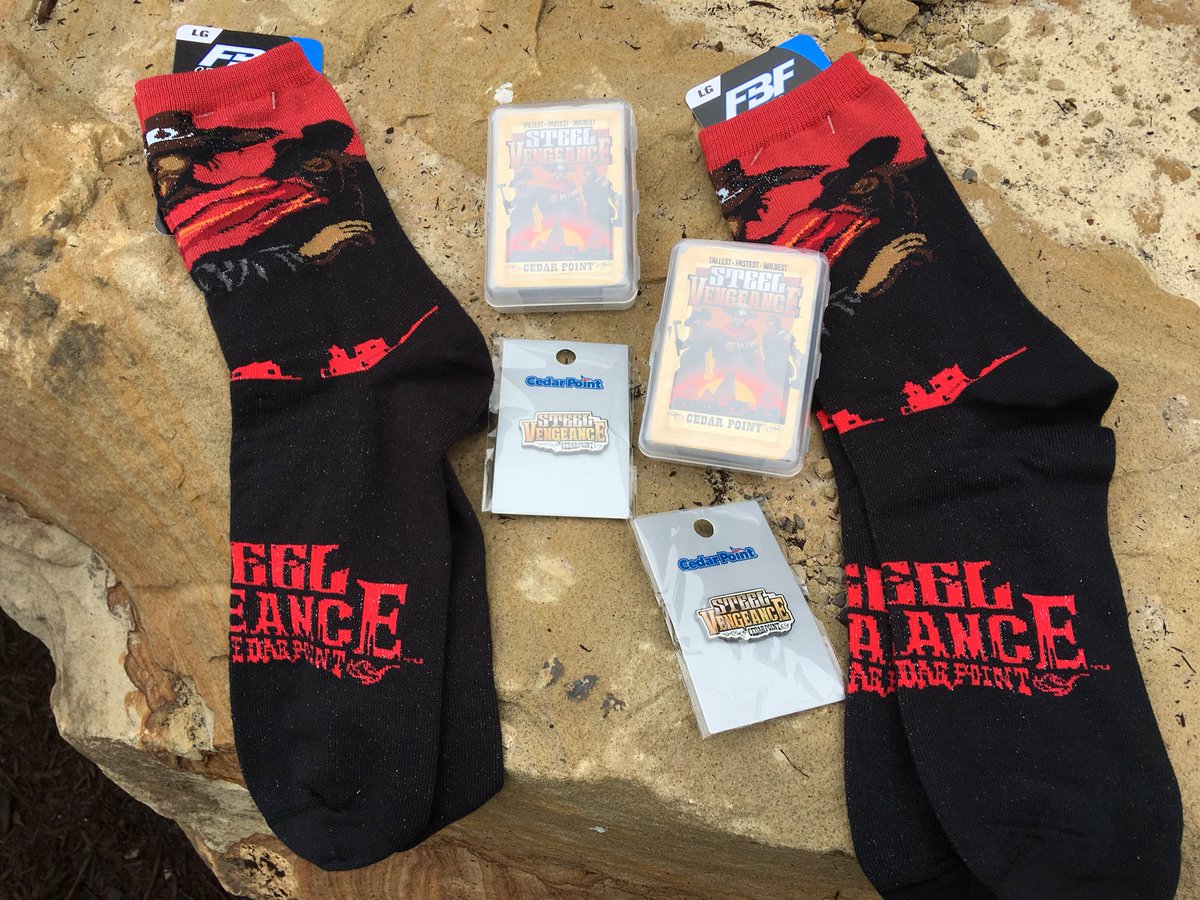 We are giving away Steel Vengeance stuff on our Twitter! Go RIGHT NOW and see how to be entered to win!

Hey kids, look! We made Steel Vengeance trend on Twitter today! Yay!!!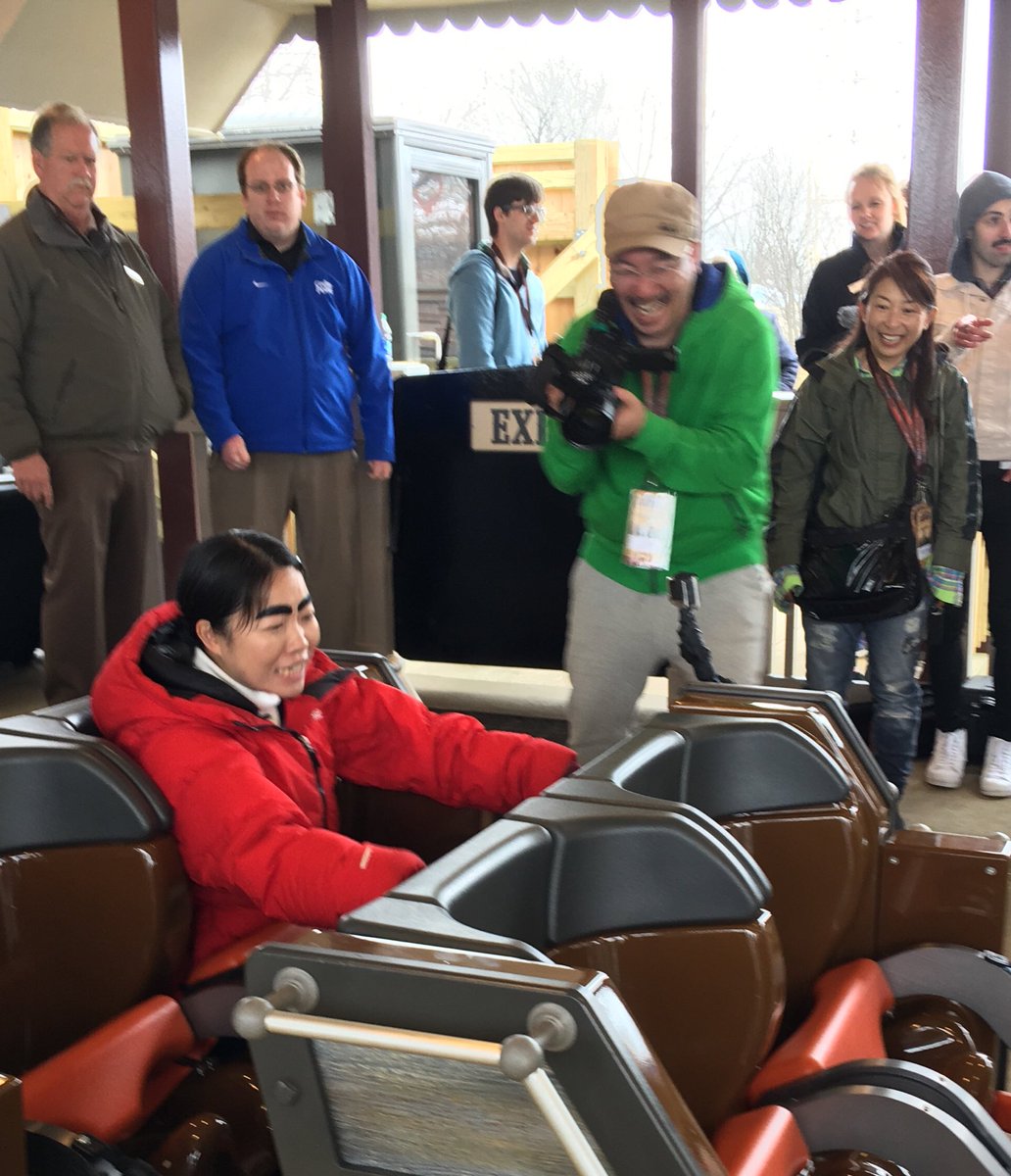 Was awesome seeing Japanese TV personality @imotodesse riding Steel Vengeance today for NipponTV's ItteQ! We love Japan and can't wait to get back in a few weeks!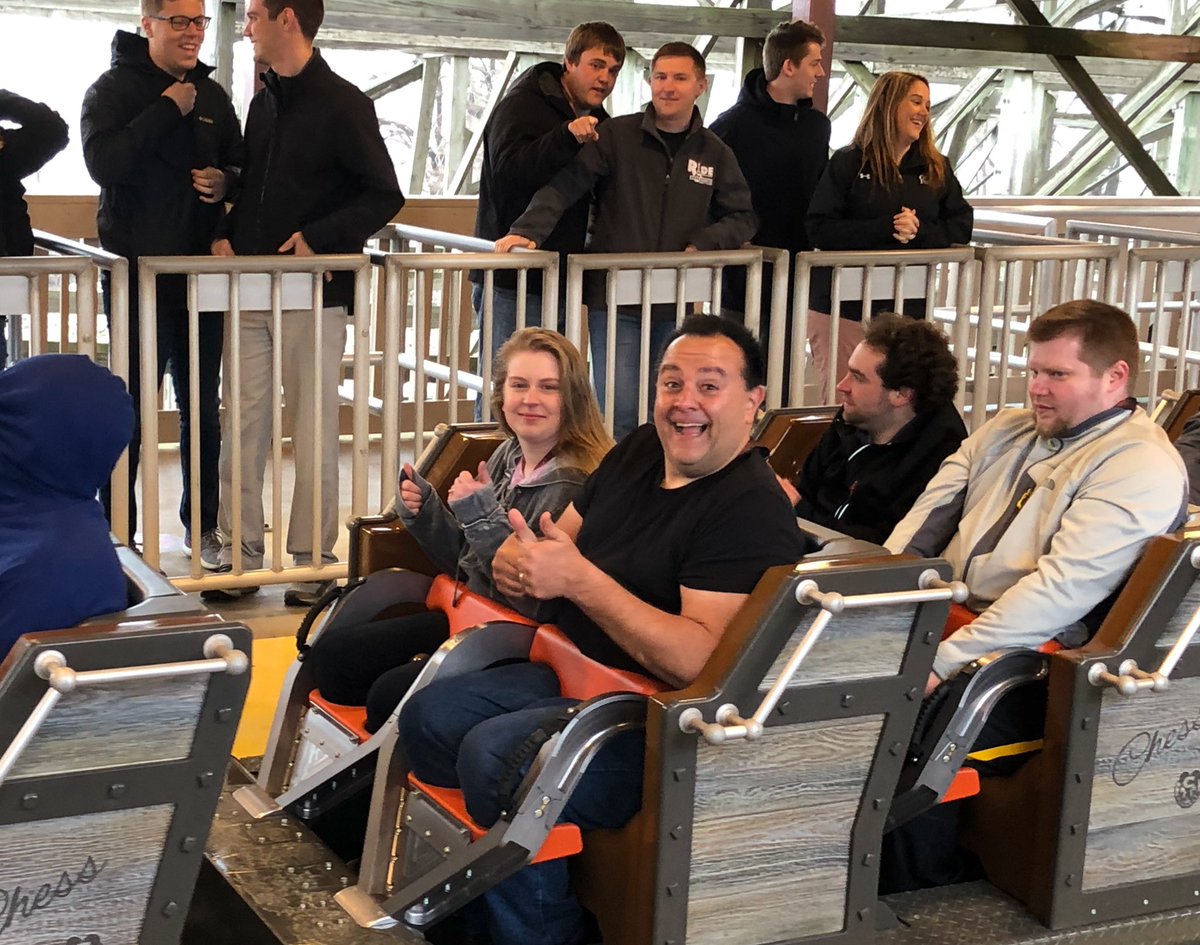 Yep... That was a big thumbs up for Steel Vengeance! Got to ride it 8 times today all over the train and every seat is GREAT!!!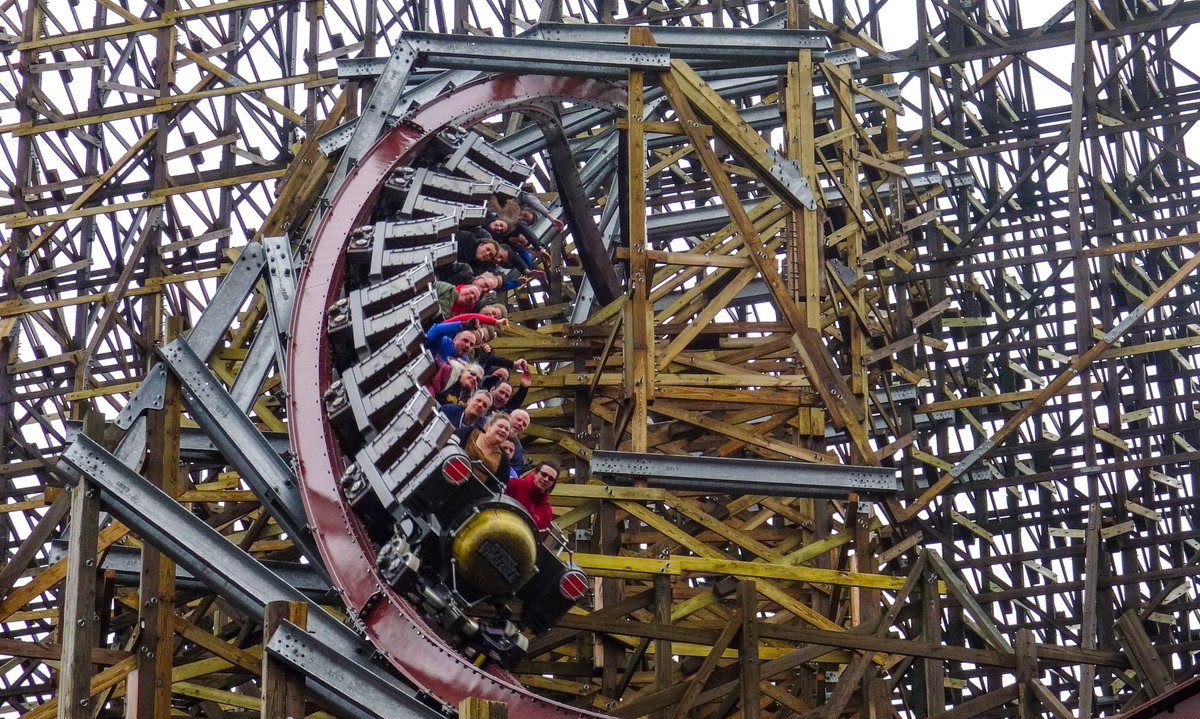 The fog did clear a bit so I could get some slightly better photos...
For those of you worried about the size of the seatbelt, you pretty much have to be an elephant for these not to fit around you!
I'm totally "okay" with them assigning seats. There were no bad seats on this ride and if it helps speed up the loading process, EVEN BETTER!
"Yes, hi, I have no talent, where's my tent?"
Oh, yes, that's where I am again...
The fog really did make a pretty cool eerie setting for the ride.
And yes there is themed ice cream. I didn't have any of it, but here it is...
There are many shirts to choose from. Here's one...
Here's another one...
Some of the themed elements you'll find in the queue.
I find this section right here very interesting. The profile of it reminds me a LOT of Mean Streak! I wonder if that was intentional as a homage to the ride, or not.
It was still very overcast, but at least the fog was starting to lift.
Here is the entrance to the ride. I highly recommend using that Fast Lane side as often as possible!
On the approach to the loudest lift hill in the world! Seriously, it's LOUD! Like, ironically Son of Beast loud. Note that this is NOT a "complaint" just an observation. I think it adds to the character of the ride.
Here's the front of the train.
Oh man, it really REALLY looks like the sun wants to break through!
Certain elements of the old Mean Streak station haven't changed at all!
So the sun never quite came out... but it really tried!
One thing I love about going to media events is being able to get shots like this with NOBODY in the park! I guarantee you it will be pretty rare to see this area look like this again after today!
Would you believe this picture was taken on the SAME DAY?!?! About 45 minutes after the ride close for the media event, the sun broke and we had blue skies! Oh well, I'm not complaining because it was an amazing day. Just gives us all the more reason to hang out at the park when we are back in August!
Seriously, the ride is amazing! Get out to Cedar Point and ride it many, MANY times!
Oh yes, be sure to
POST YOUR COMMENTS!!!
(we took the time to write the report, the least you could do is say something nice about it!)