Hey everyone!
This past week we attended the annual 3-day media event at Walt Disney World this time around promoting their "Awaken Summer" campaign with all the new things that are happening on property. Let's re-cap a few of the highlights....
- New Frozen Ever After ride opening in June at Epcot.
- New Soarin' Around The World movie debuting at Epcot in June.
- New Rivers of Light night time show debuting later this summer at Animal Kingdom.
- New "Nighttime Safaris" coming Memorial Day Weekend at Animal Kingdom.
- New "Tree of Life Awakens" projection show coming Memorial Day Weekend at Animal Kingdom.
- New Mickey Castle Stage Show coming to Magic Kingdom this summer.
- New "Town Center" of Disney Springs opening in phases starting mid-May.
And I'm sure there will be a lot more that we will mention in the report below. Anyway, we'll let more of the photos & video do the talking!
First off...THE VIDEOS!!! Having time spend at the parks I was able to get a few different videos, some new stuff, some old stuff, but all super fun! Here goes...
Tree of Life Projection Show. These will be short 4-5 minute segments on the Tree of Life as Animal Kingdom "awakens" at night! The park will be open until 11pm during the summer to feature it's new night time shows, night time safari, Expedition Everest in the dark, and this new show on the Tree of Life:
Rivers of Light preview - This is the show that will be opening in August (from what we understand.) We were given a short presentation of some of the technology being used. This segment comes during the middle of the show:
Big Thunder Mountain in 4K! Who doesn't love Big Thunder? Since we've shot this ride a few other times before, we figured we'd shoot it in a higher HD format this time around! If you have a 4K TV, go watch it directly from our YouTube channel. It looks amazing!
And now some photos...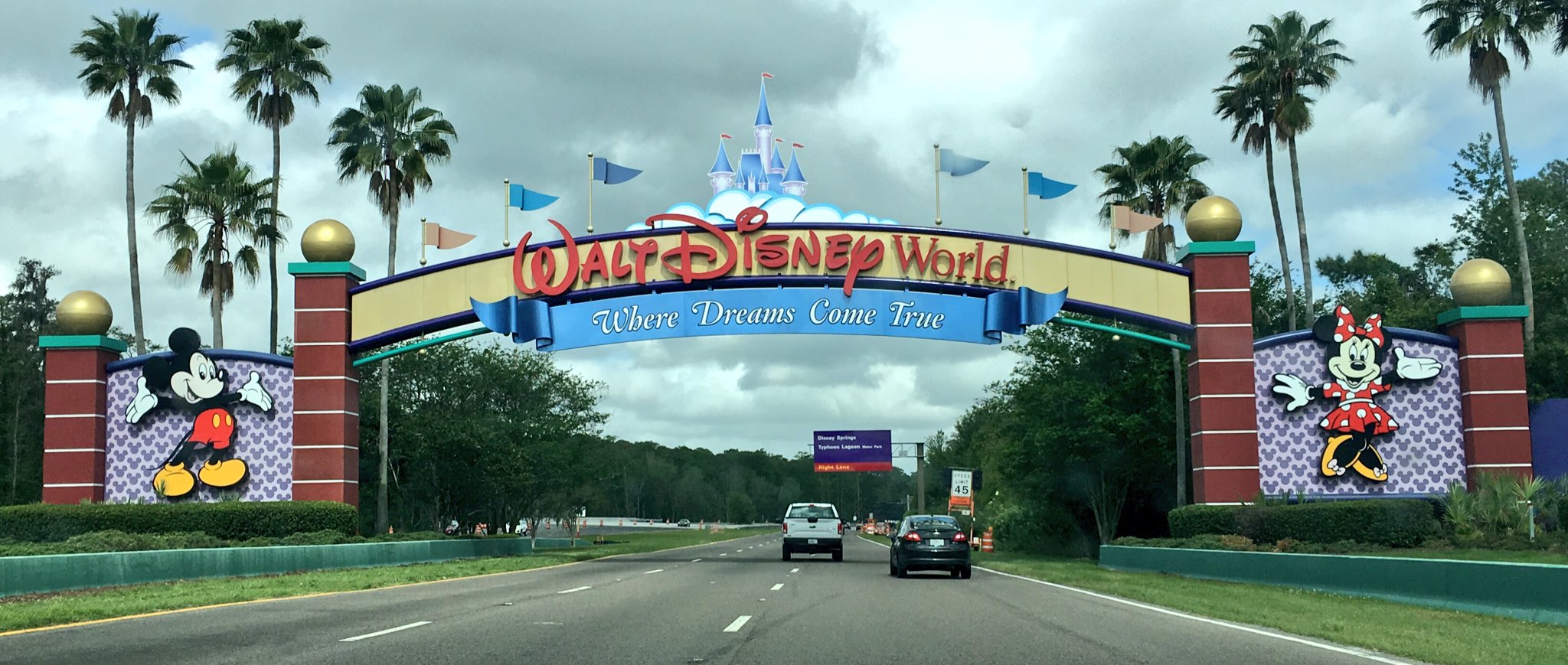 Going to be at Walt Disney World for the next three days! Who wishes they could join us?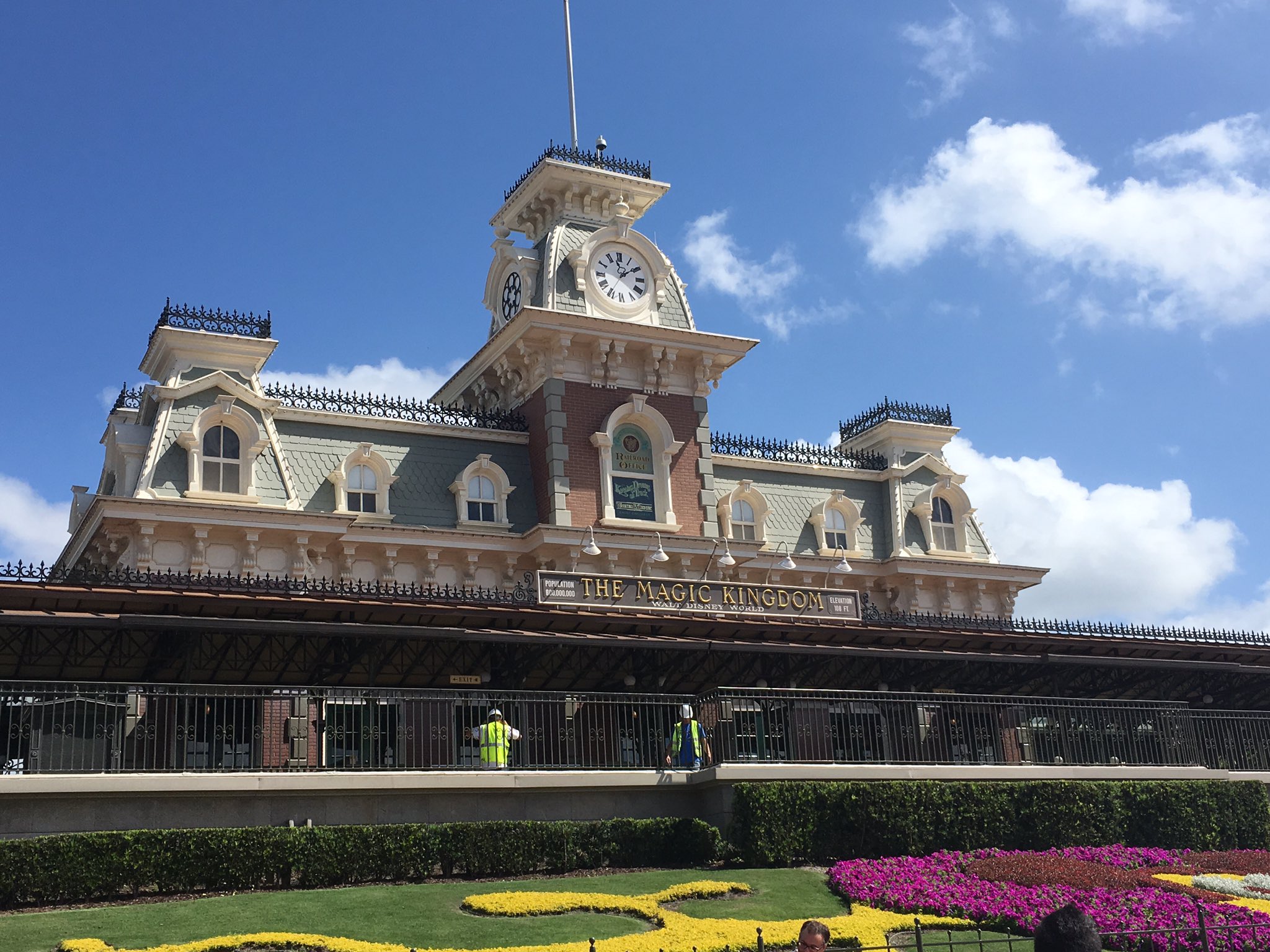 Good morning from the Magic Kingdom!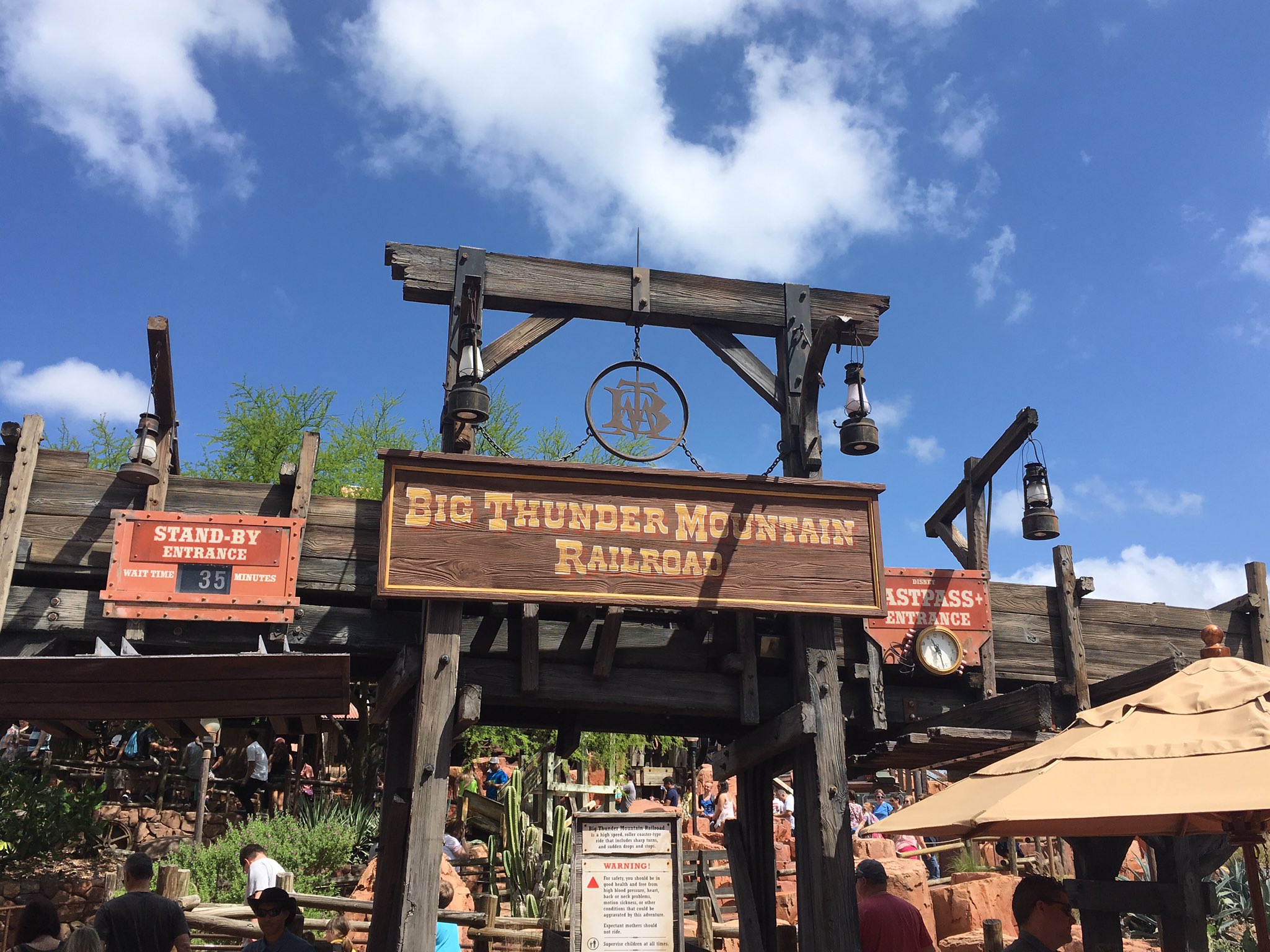 Time for some Big Thunder. Might as well use my FastPass+ and skip the line!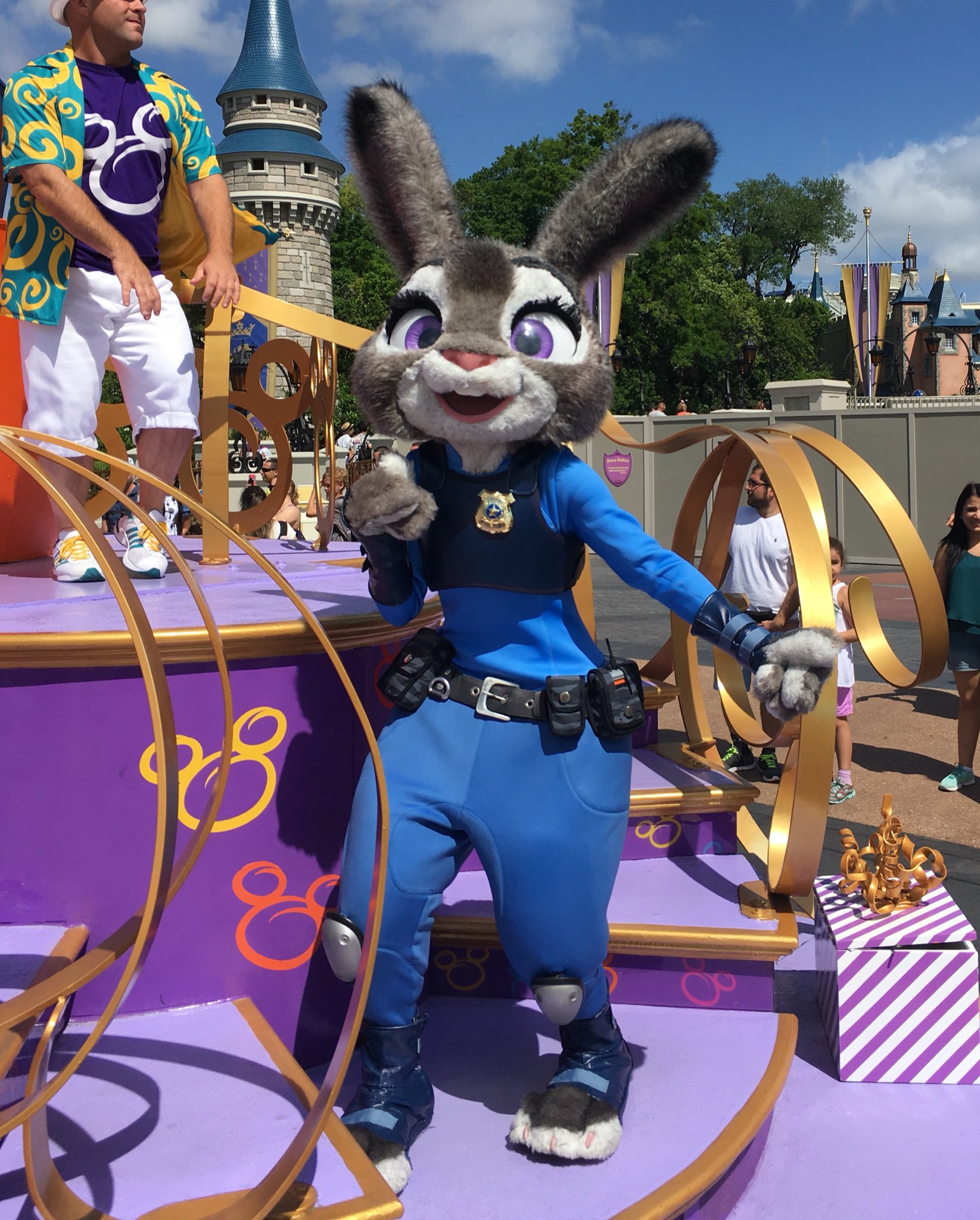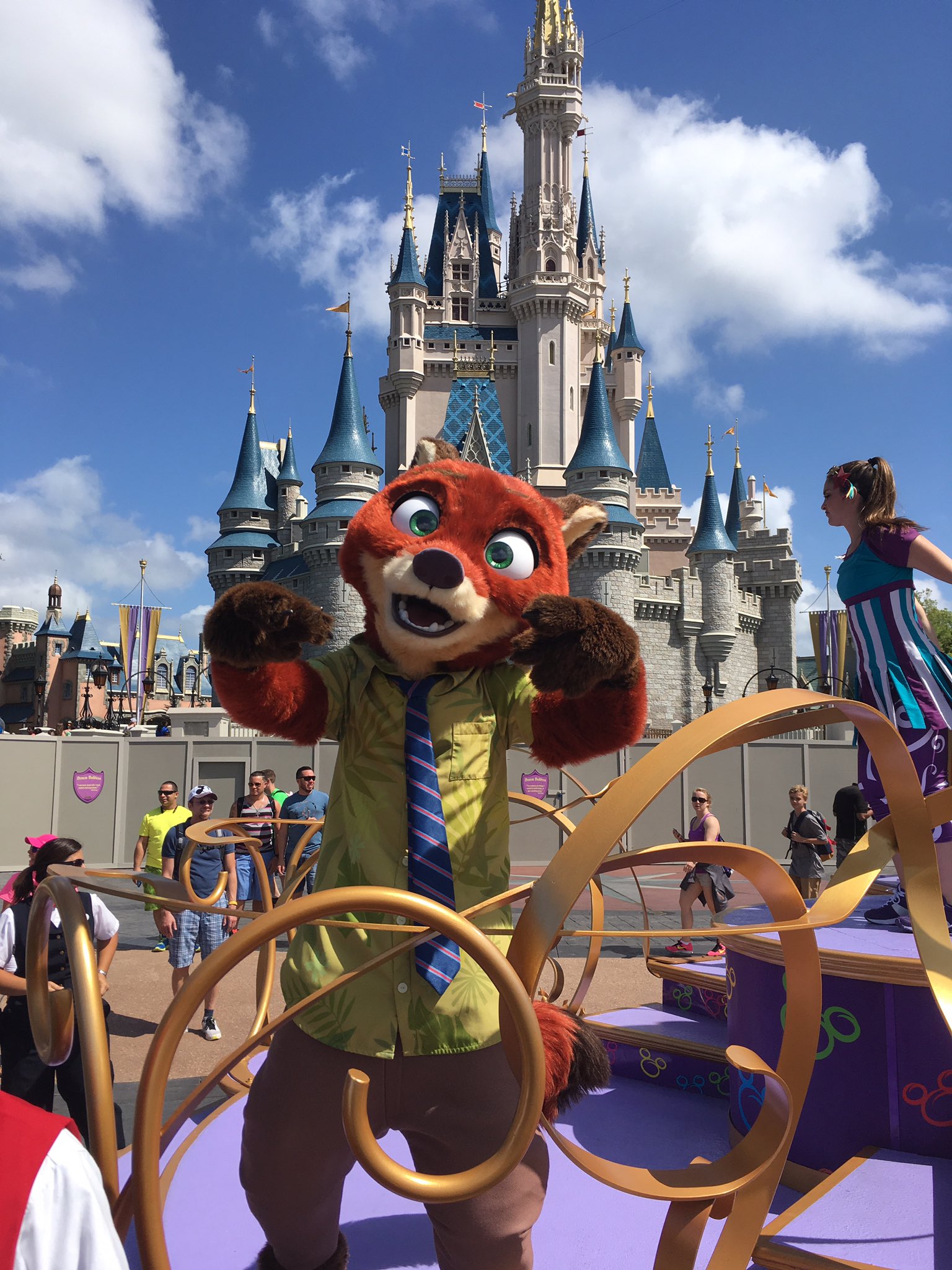 So great to see the Zootopia characters in the parks!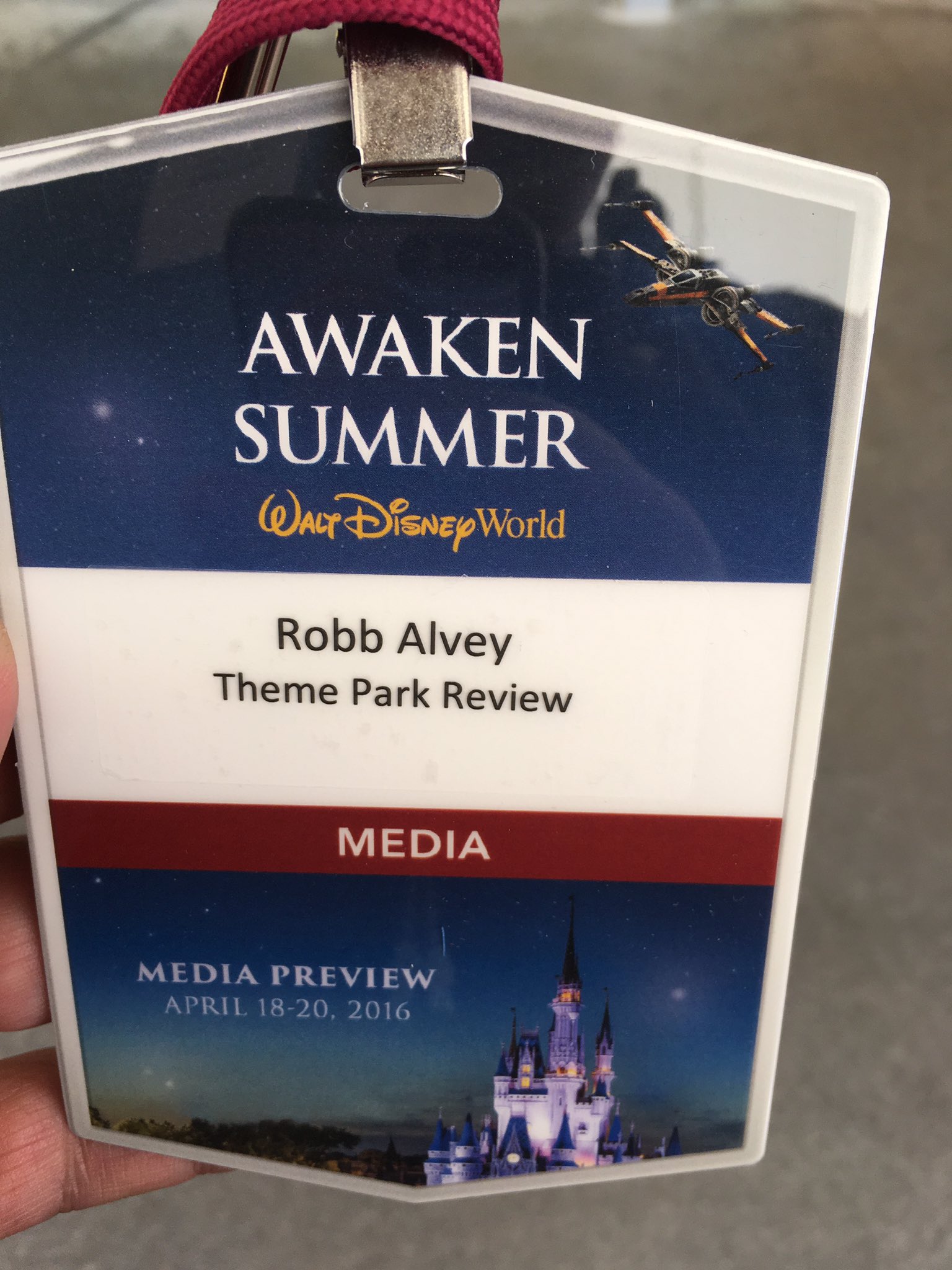 Yay! I'm official! Picked up my event packet and now it's off to media day land!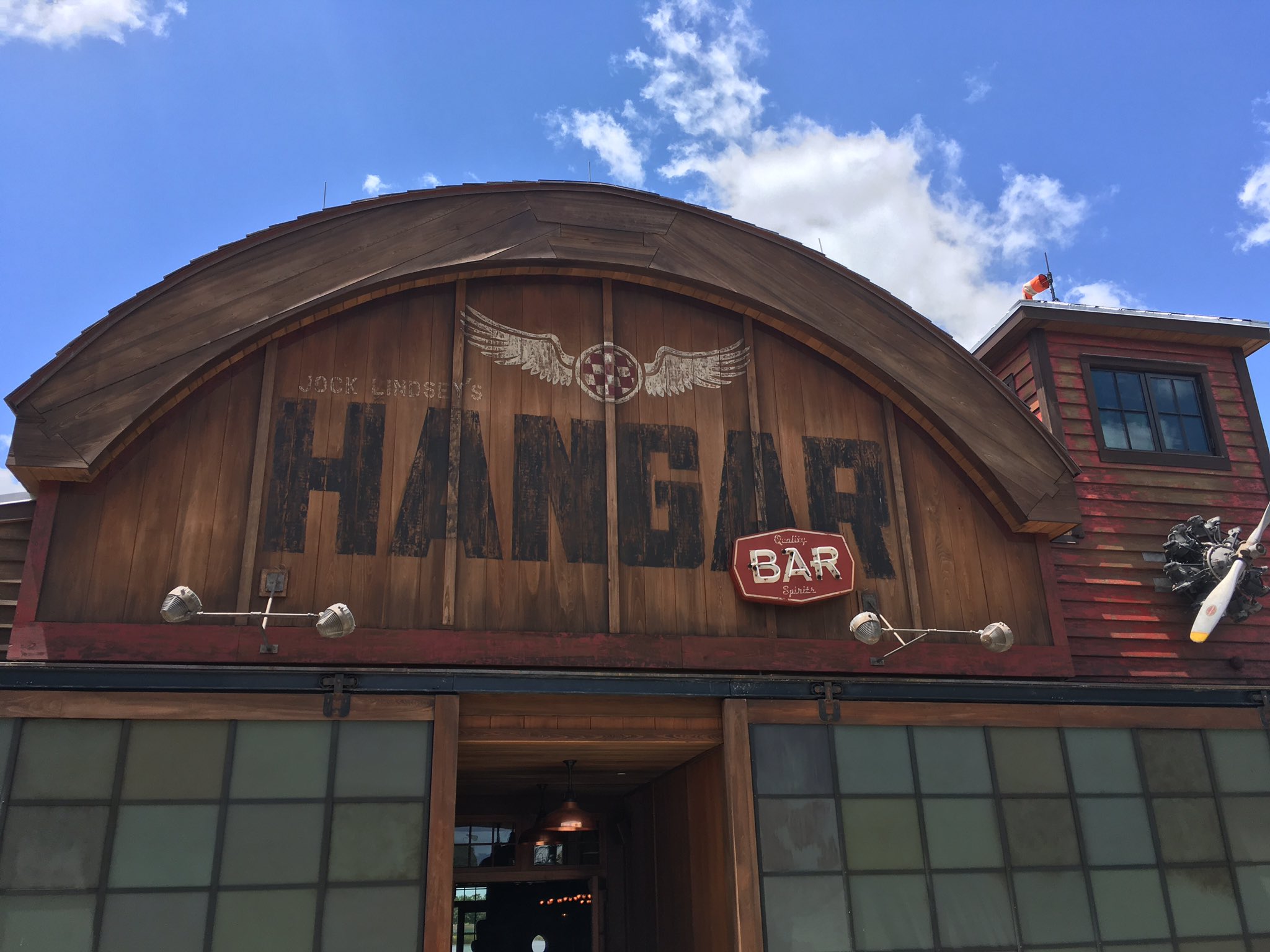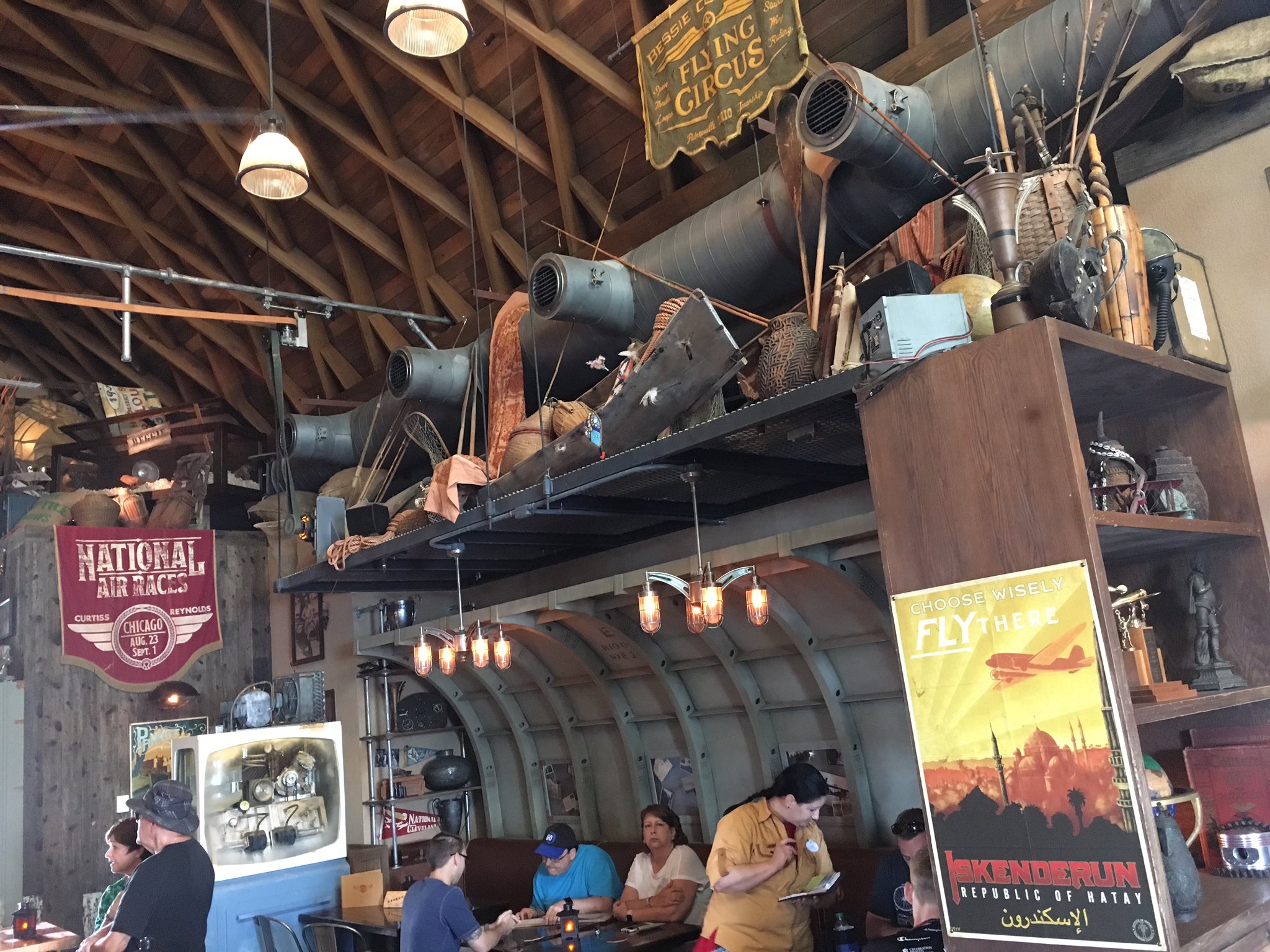 First stop! Hangar bar for a pre-dinner drink!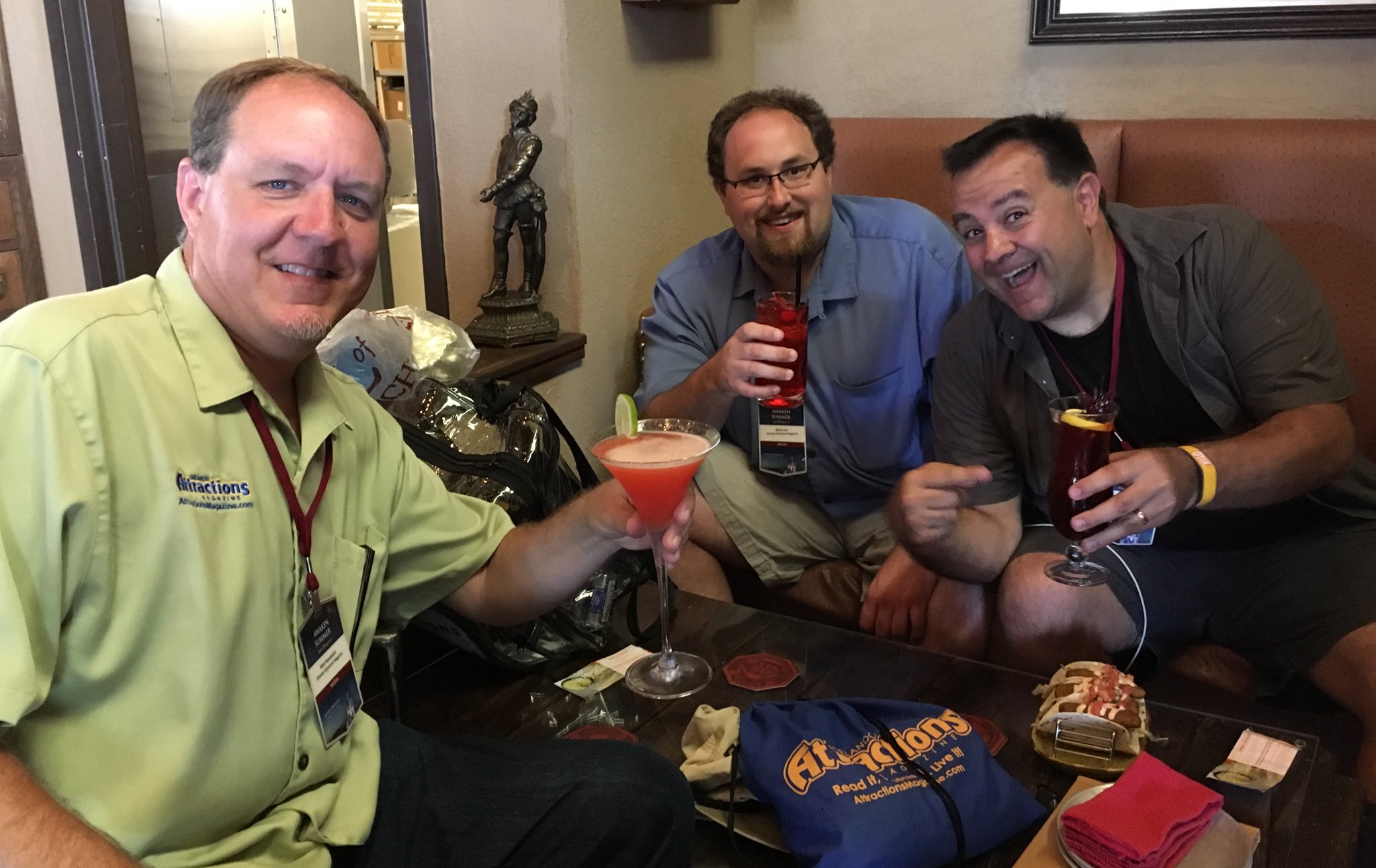 Hanging out with friends from Attractions Magazine!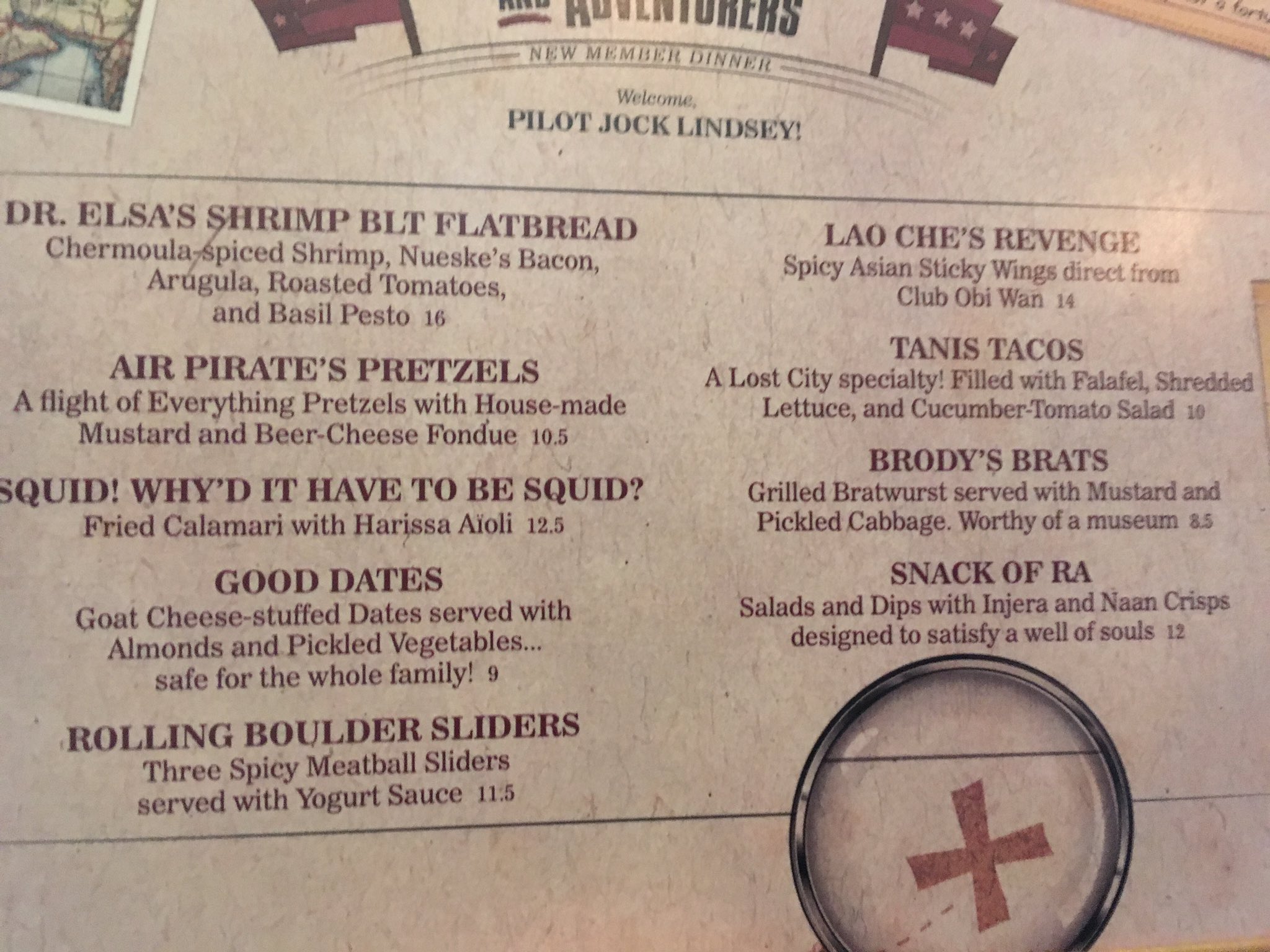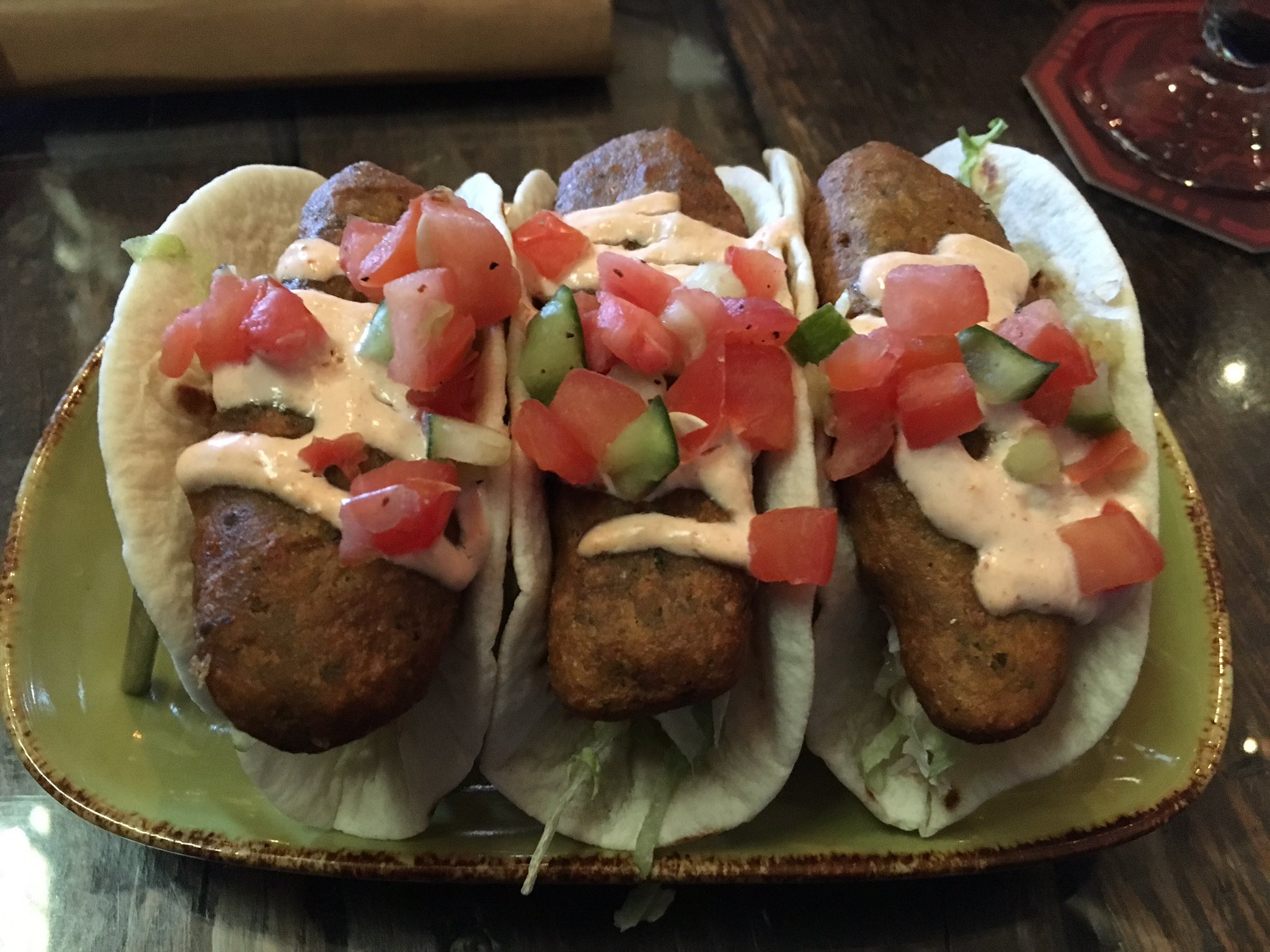 At Hangar Bar we recommend the Tanis Tacos! Would you believe they are even "Elissa Friendly?"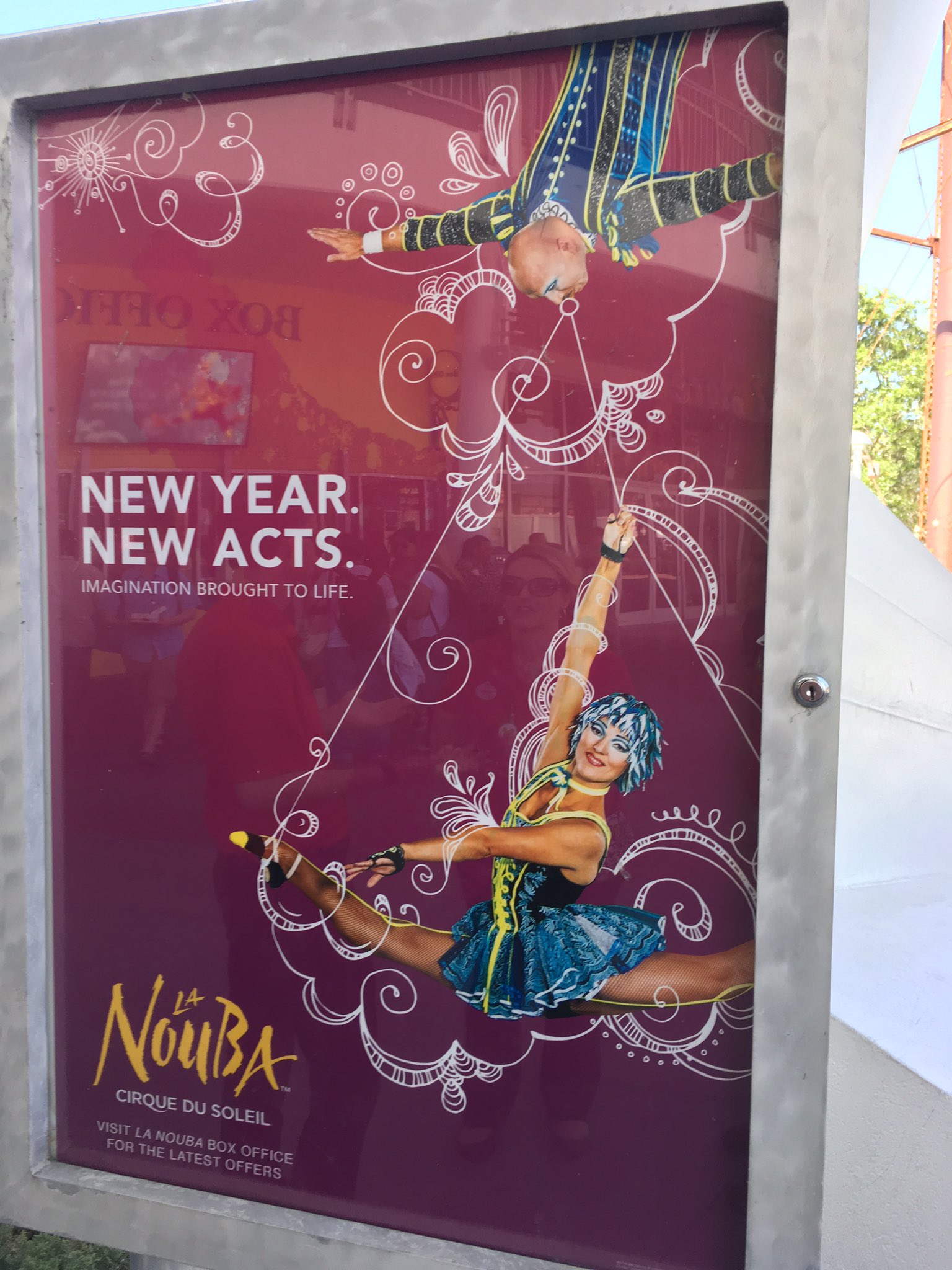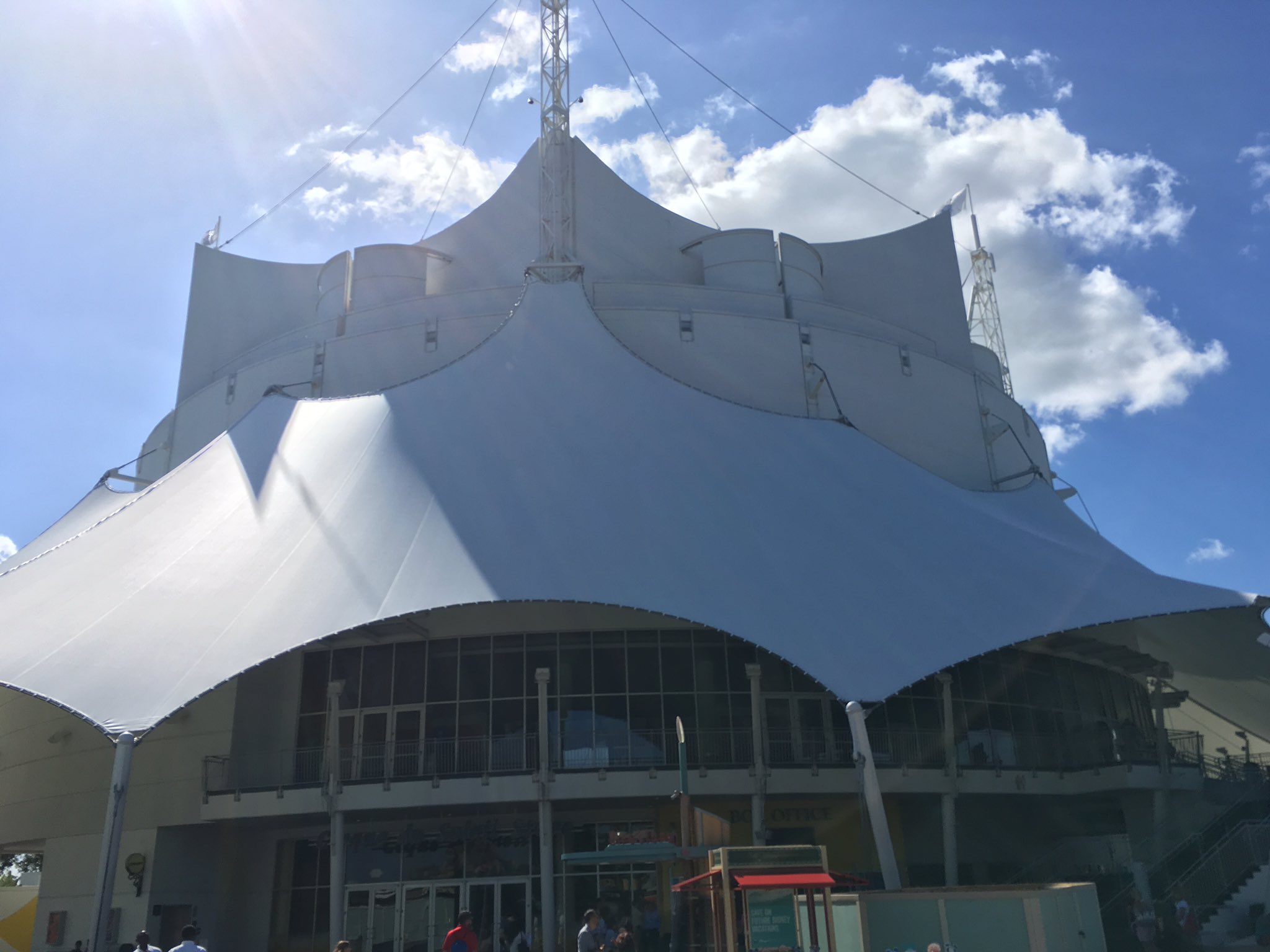 Gonna check out the two new acts from Cirque!

Here is the live stream we did from La Nouba!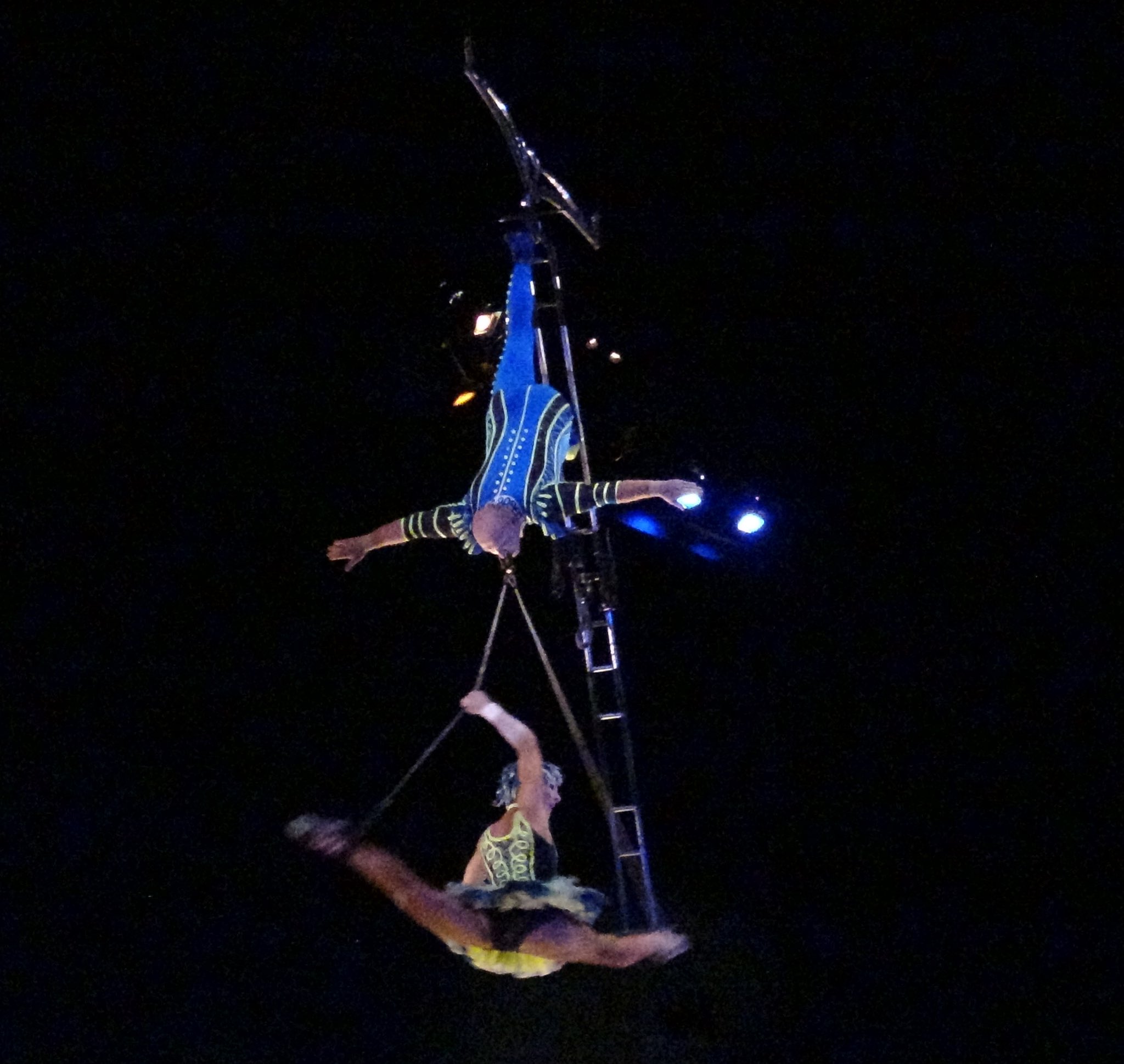 They were pretty impressive!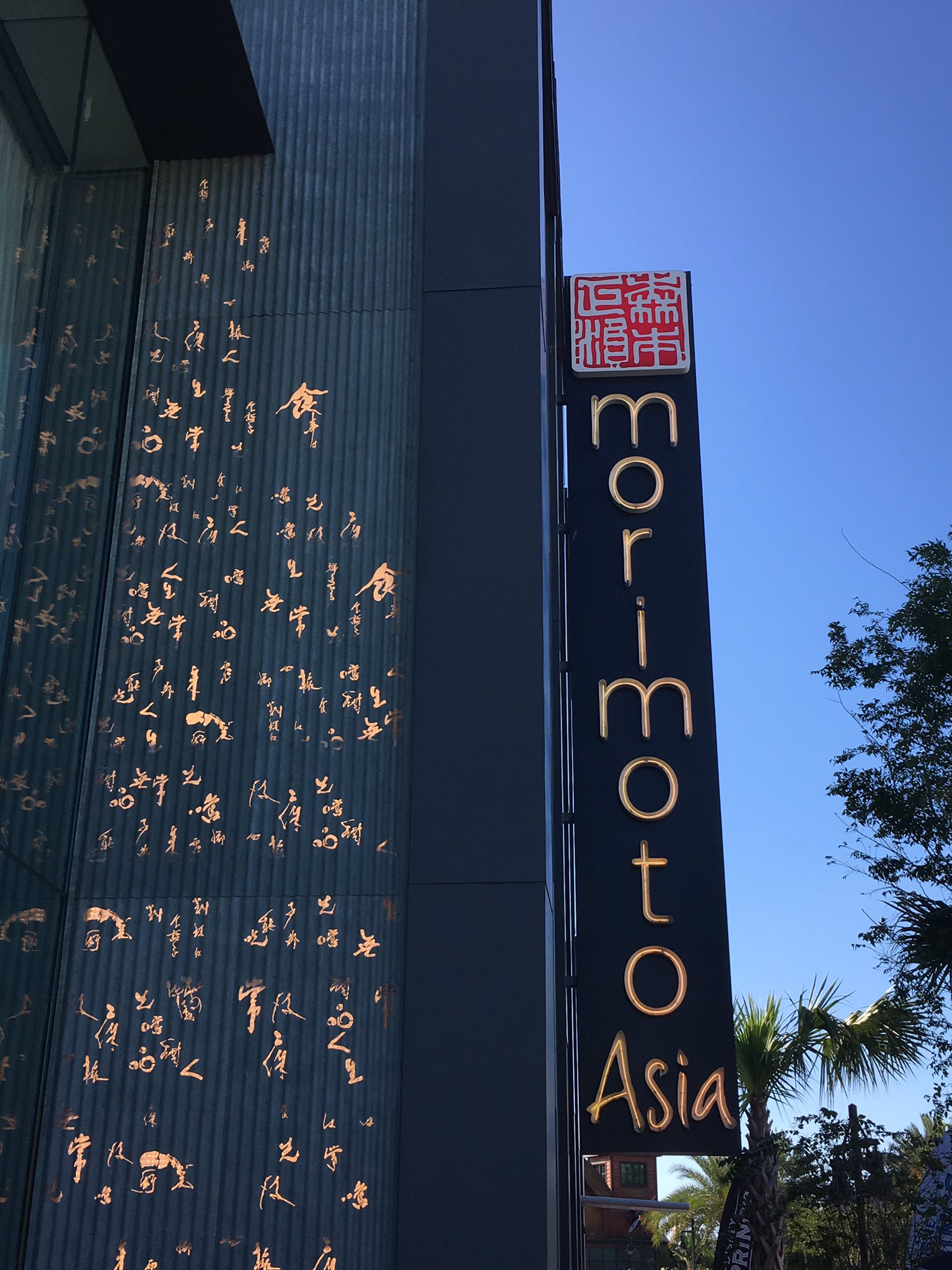 Having dinner at one of my top favorite restaurants in Orlando!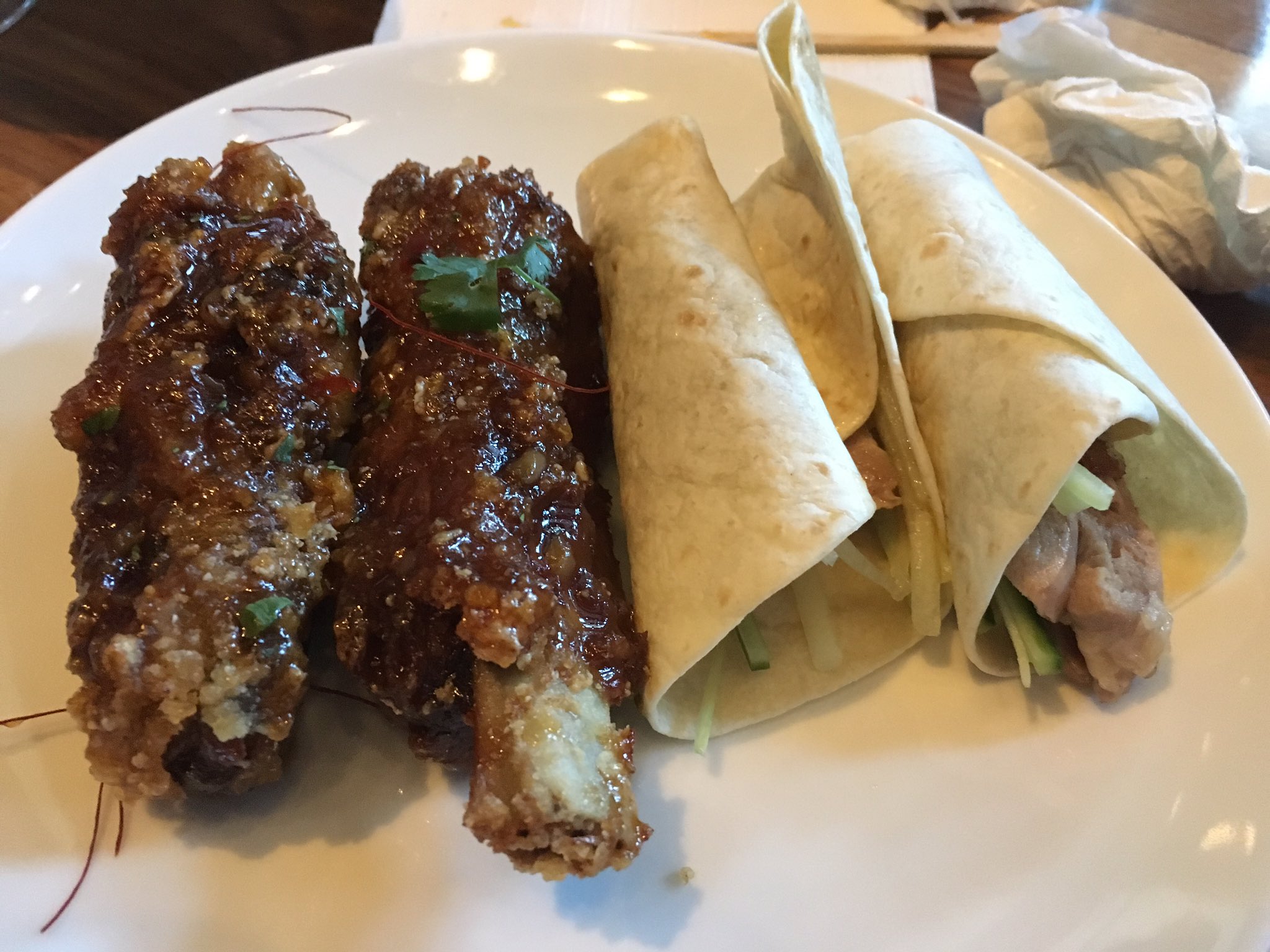 The spare ribs and Peking Duck. Seriously amazing. Freaking AWESOME!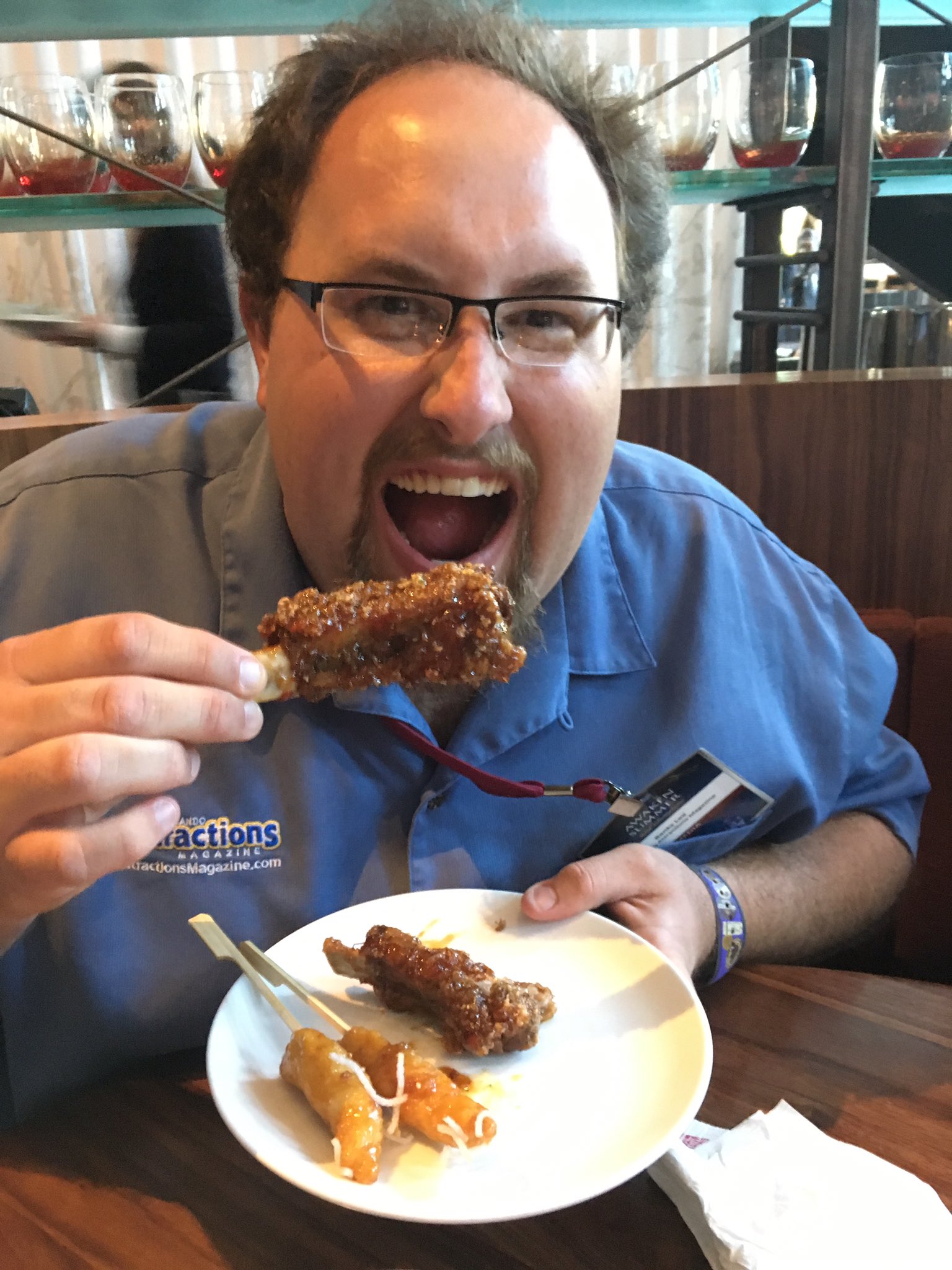 The spare ribs are Banks Lee approved! (And he's a very picky eater!)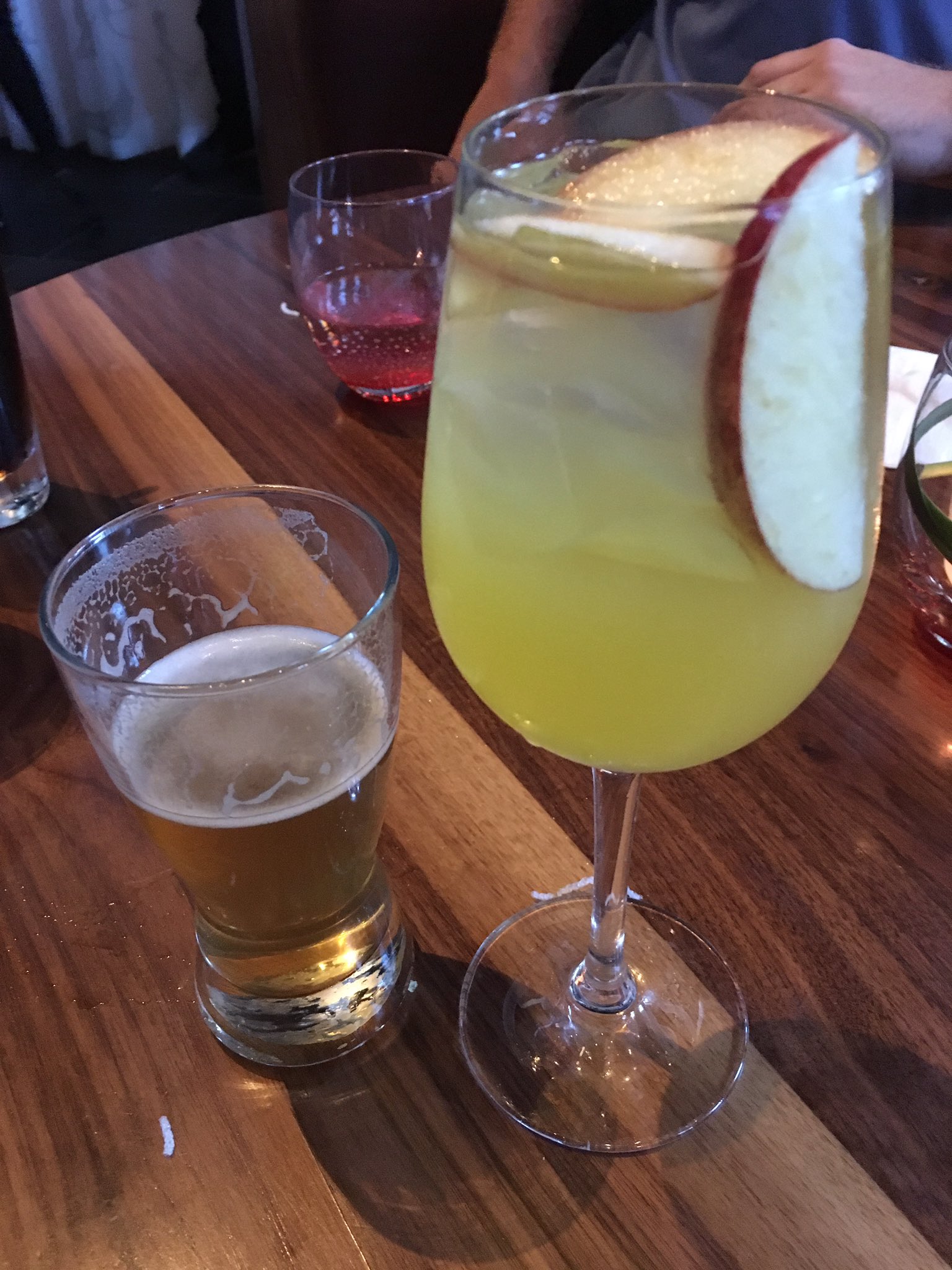 Sake Sangria & Crooked Can beer Morimoto Asia! Gonna be a VERY happy rest of the night!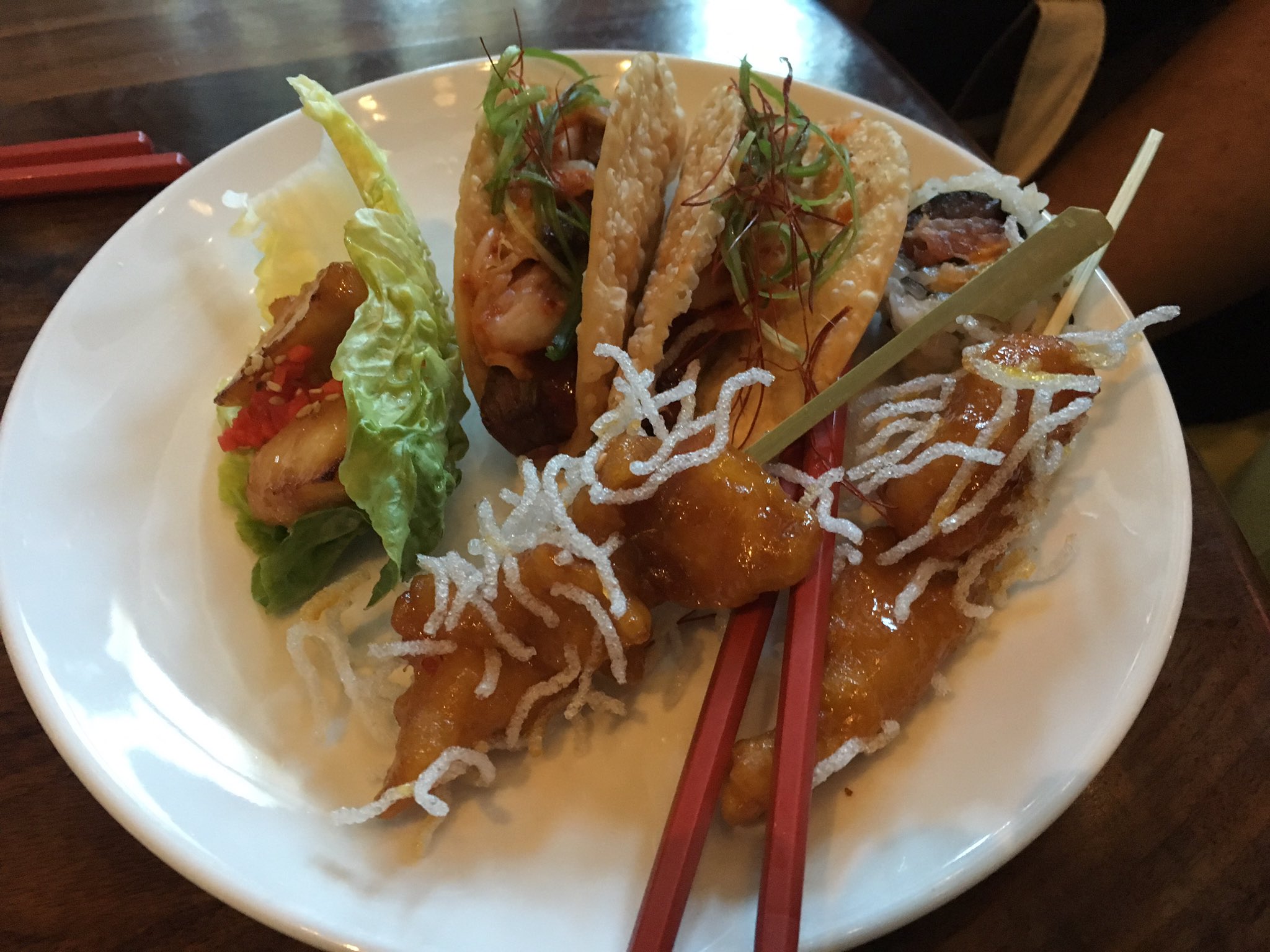 This right here can simply be described as a "plate of awesome!"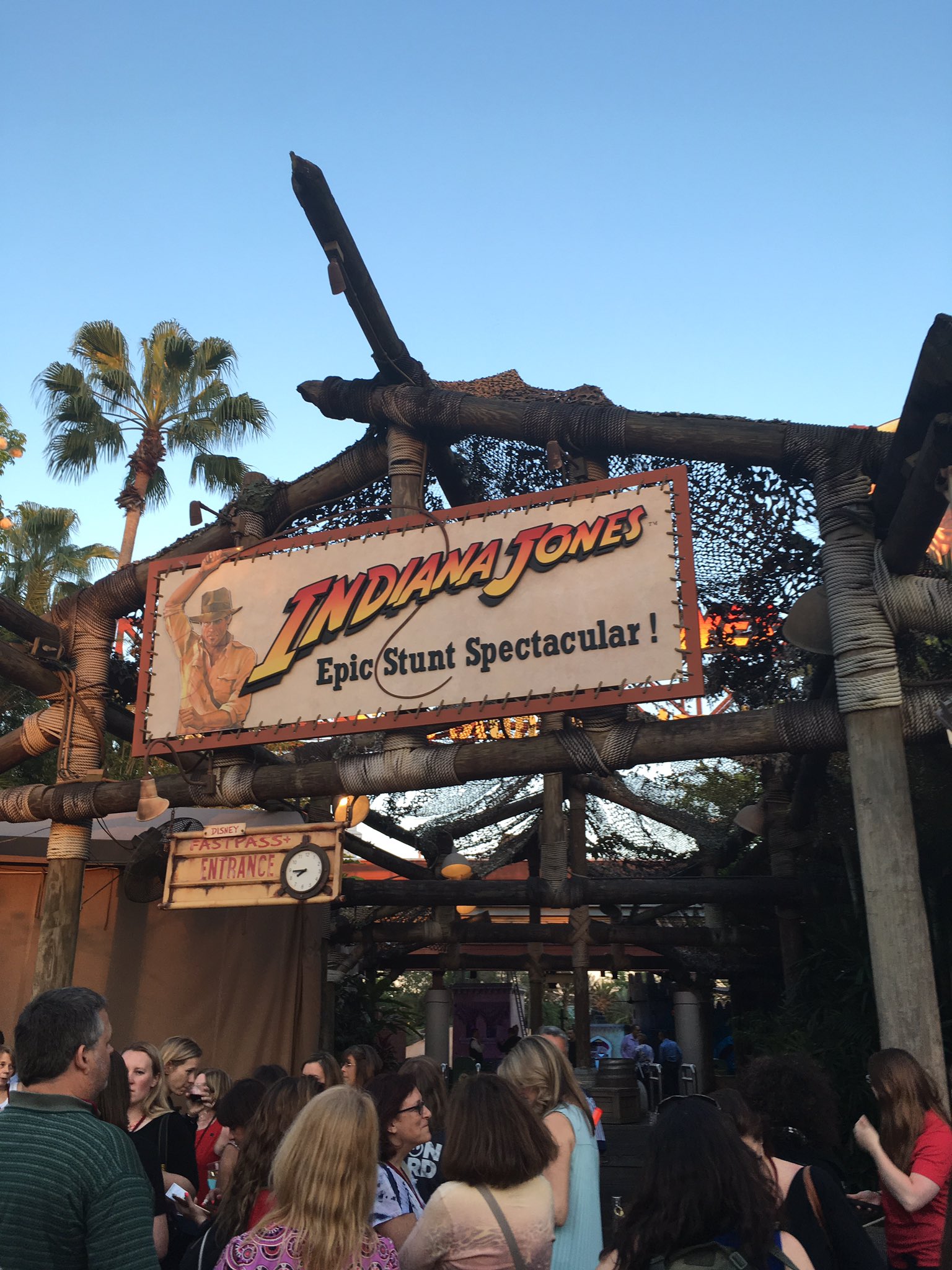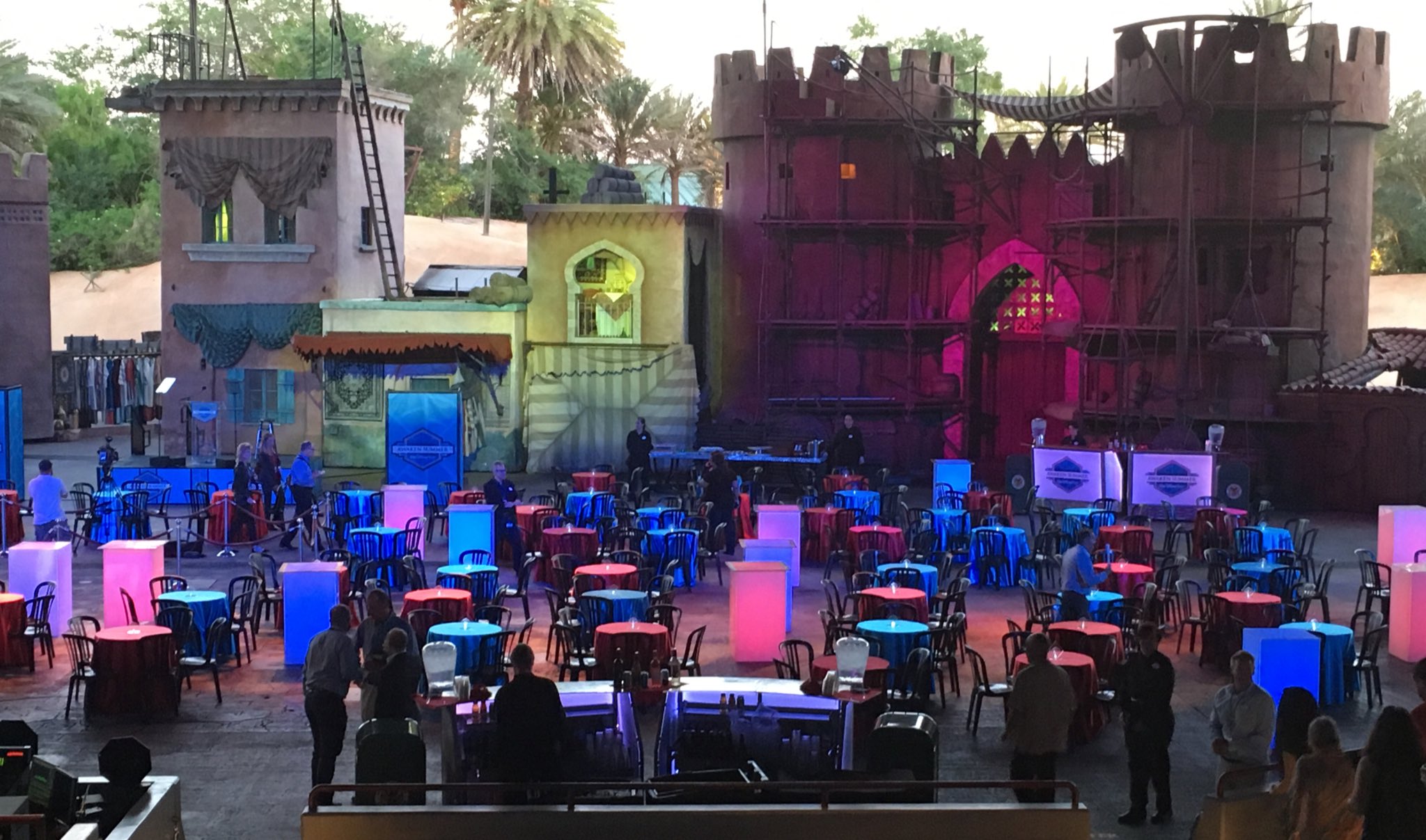 Dessert Party tonight right on the Indiana Jones Stunt Show Stage!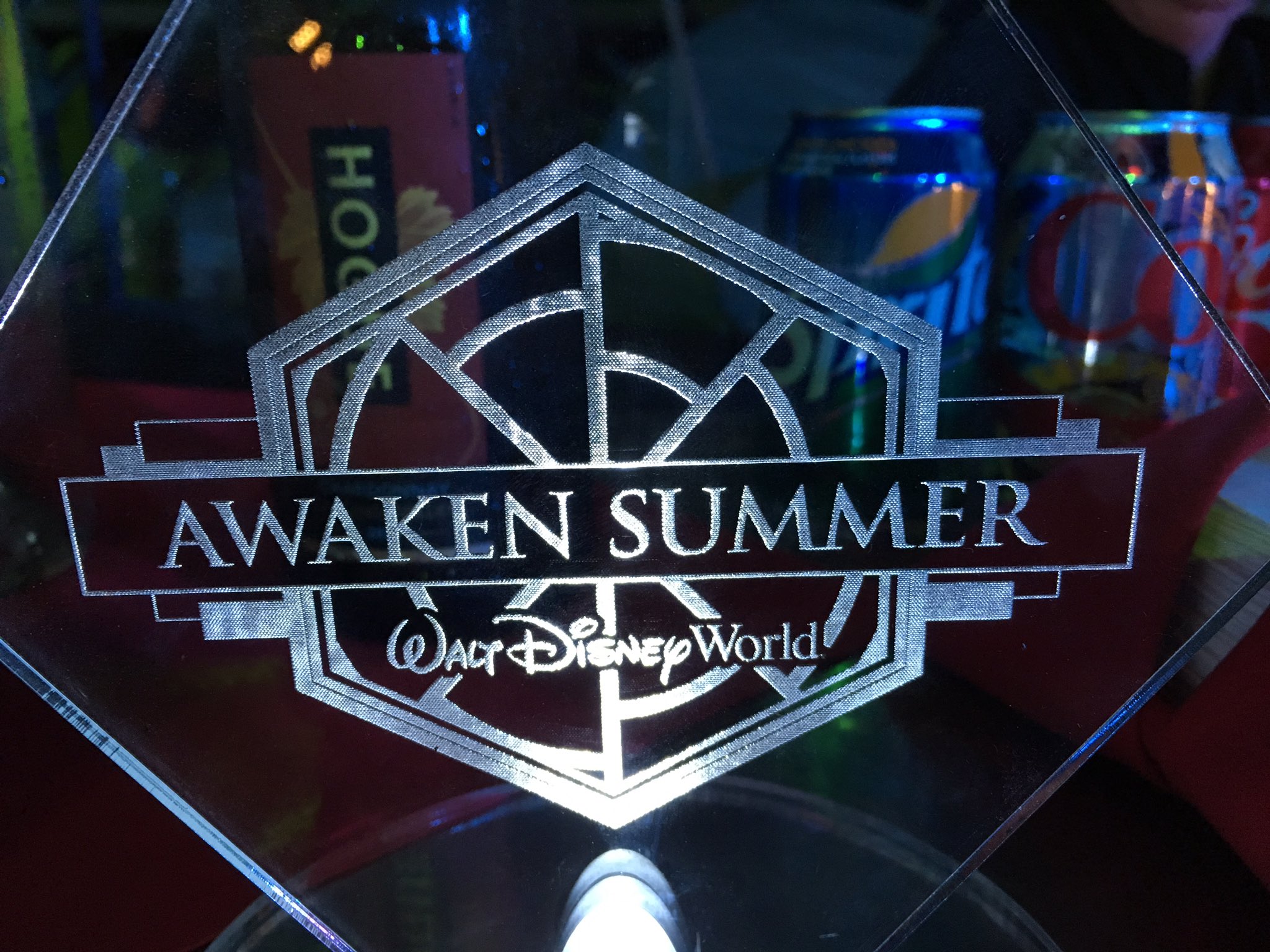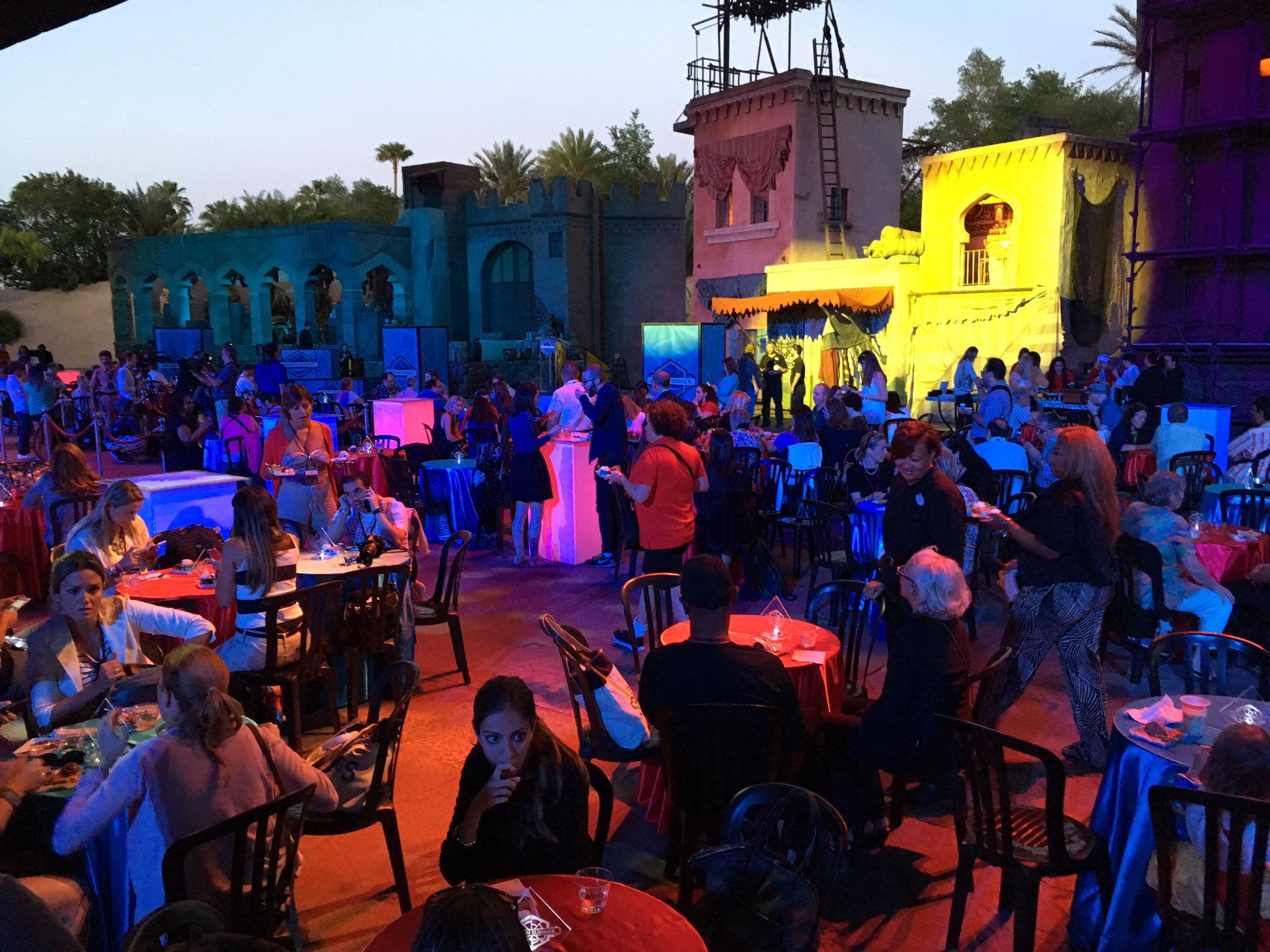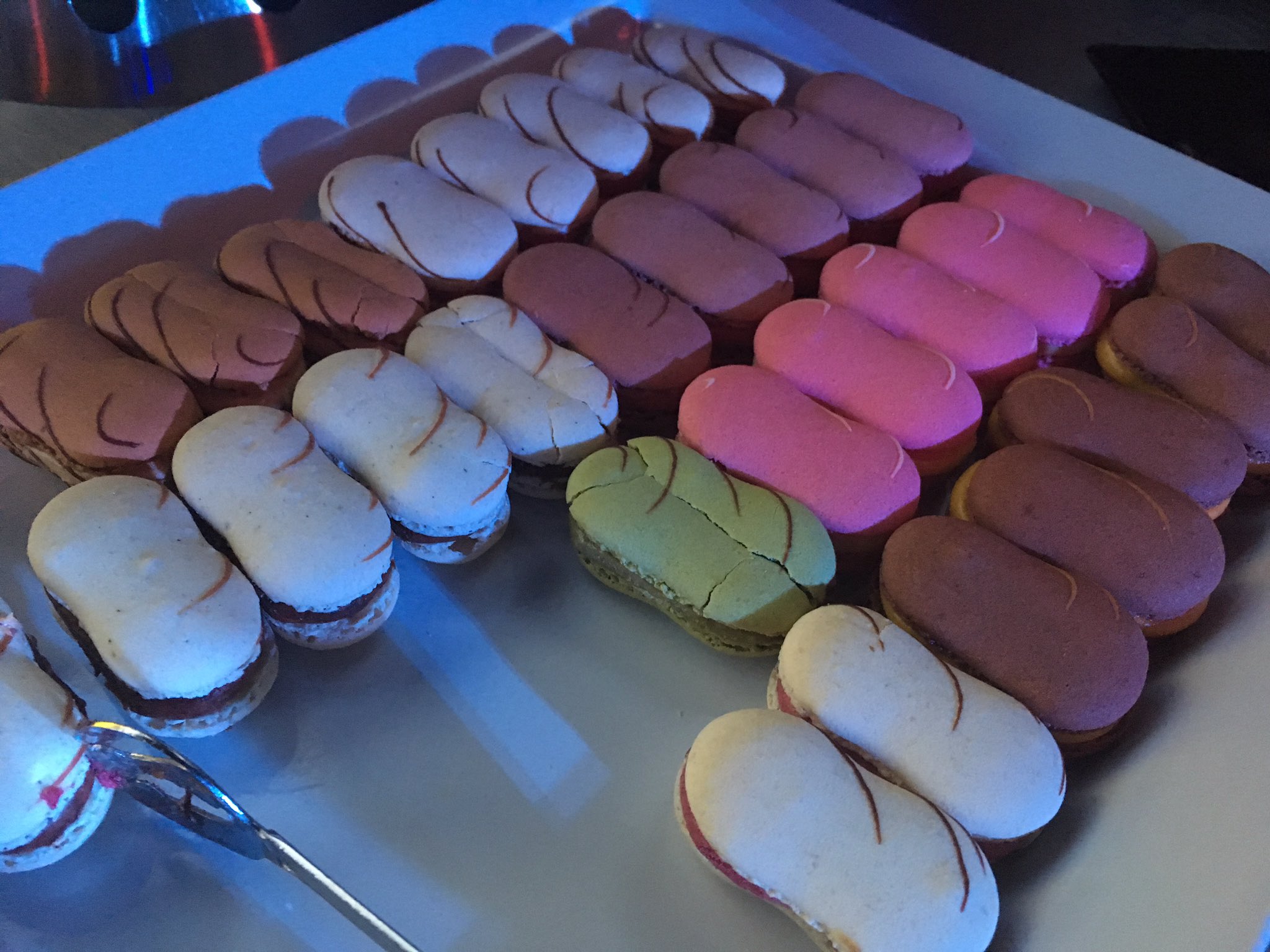 So, yeah... Disney knows how to throw a great party!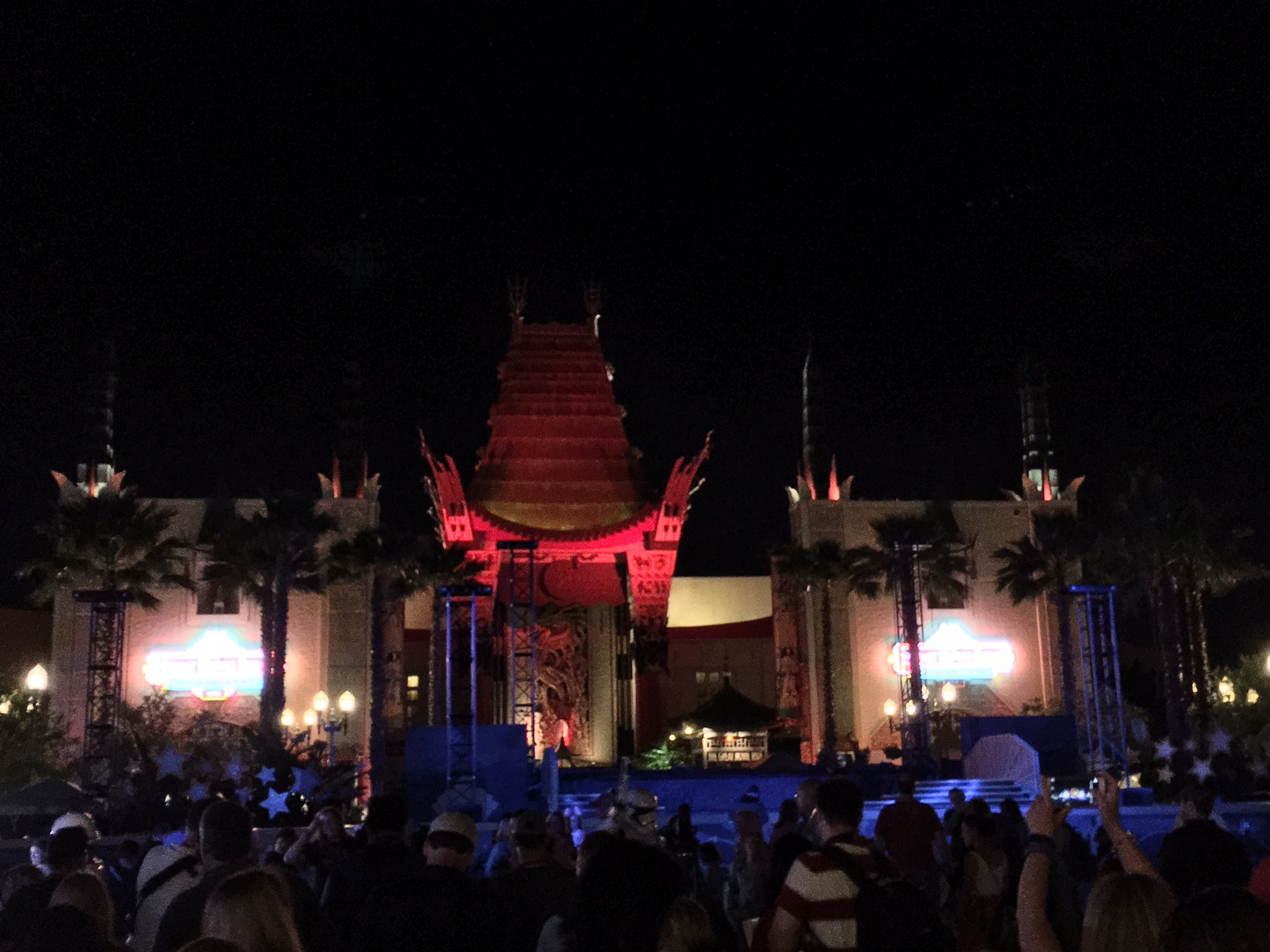 We've got our spot in front of the Chinese Theater for Star Wars Fireworks!

Here's some highlights from the show. It really is one of the best fireworks show Disney has ever done!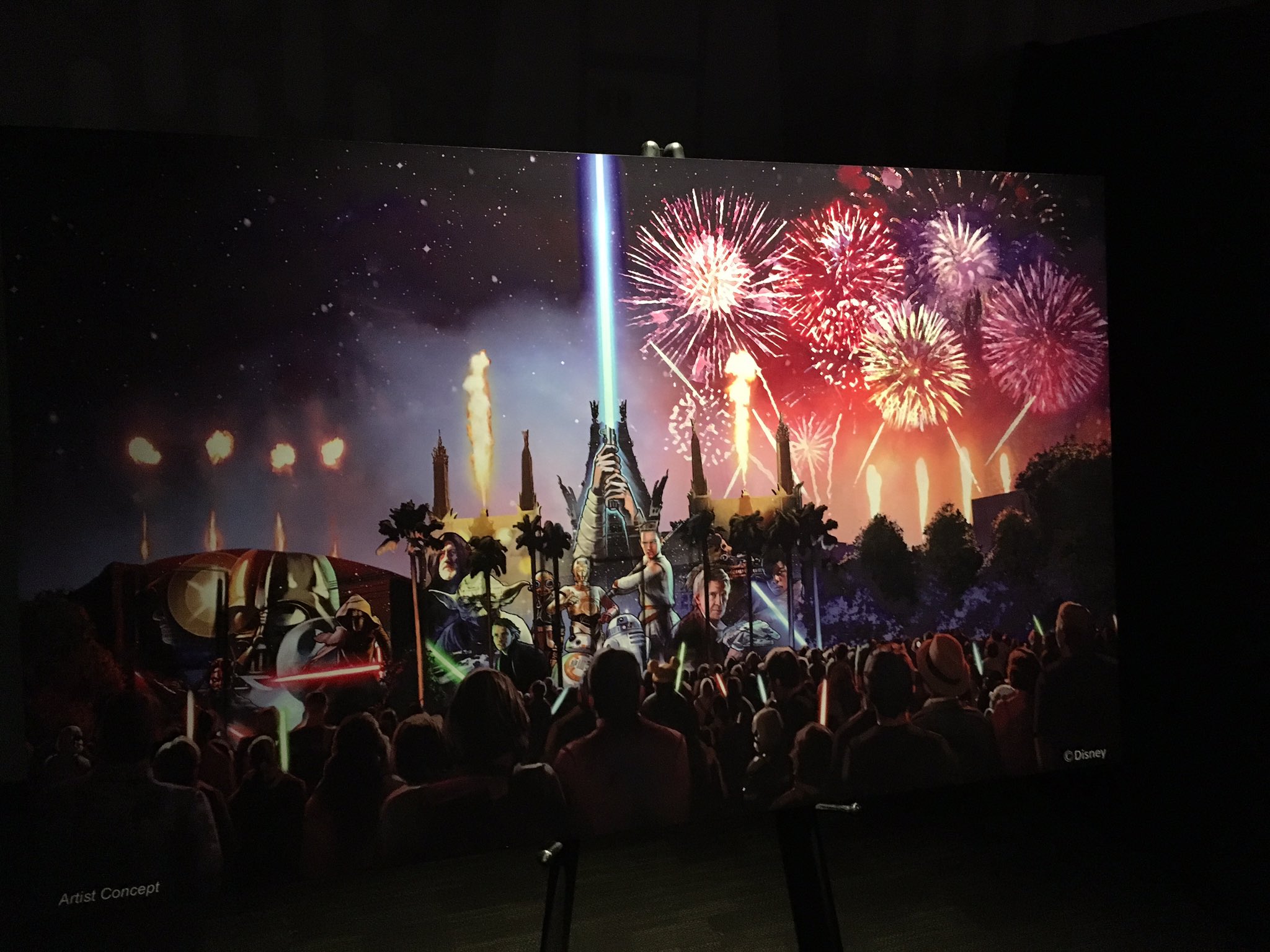 And it's going to get BETTER later this summer! They are adding some amazing projection mapping and re-vamping the entire fireworks show!

At Star Wars Launch bay you can meet some of your favorite characters from the movies!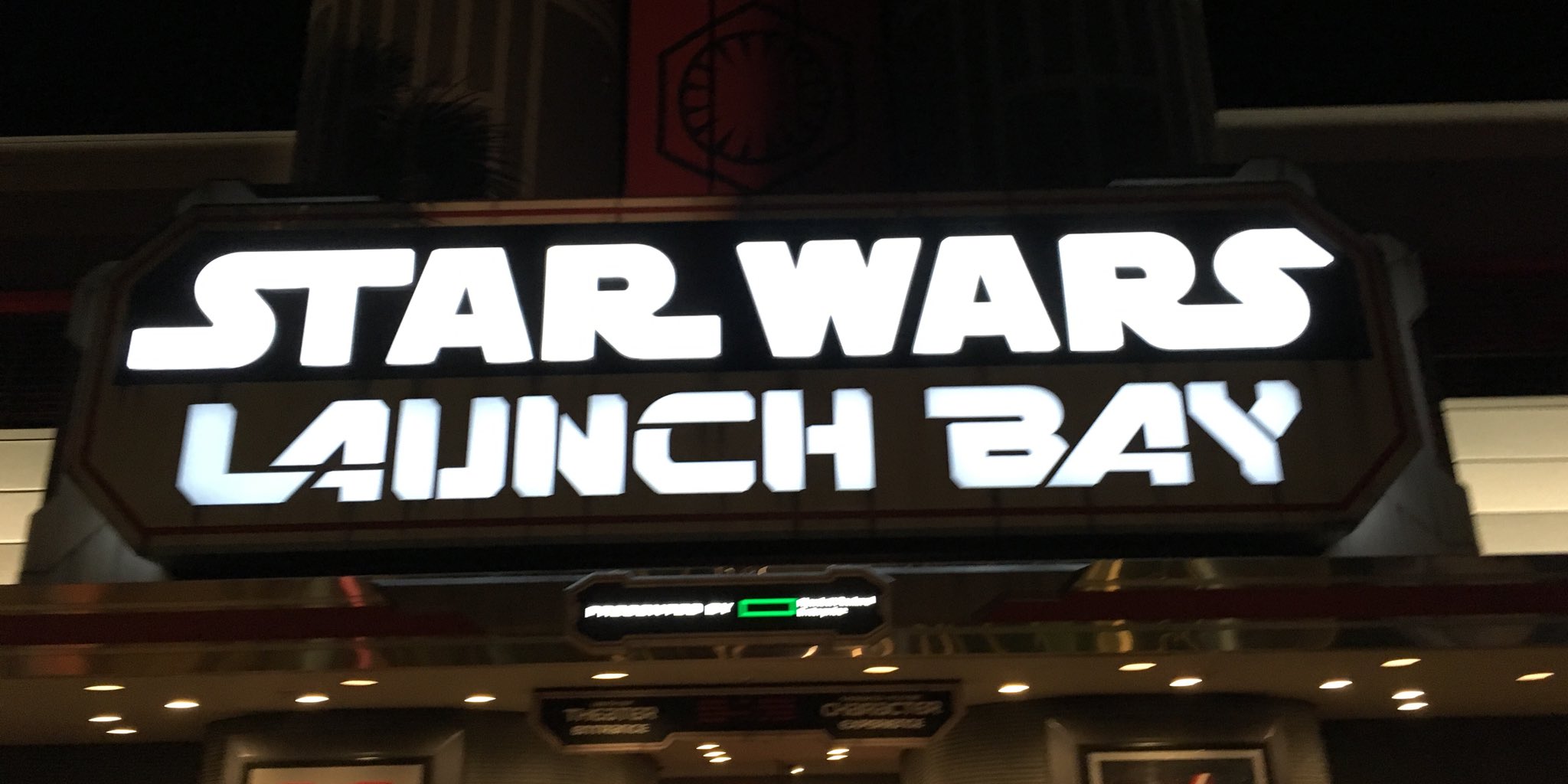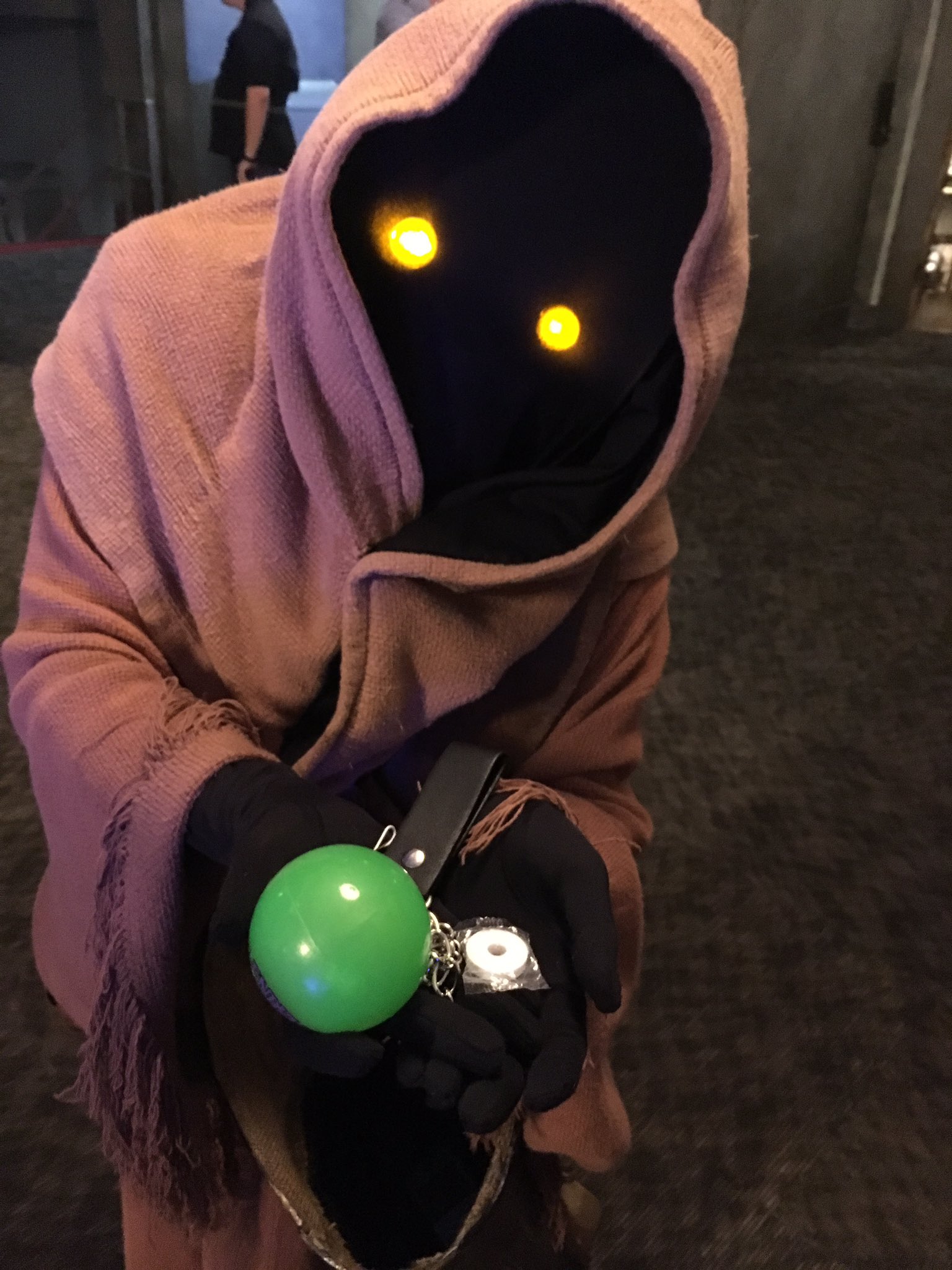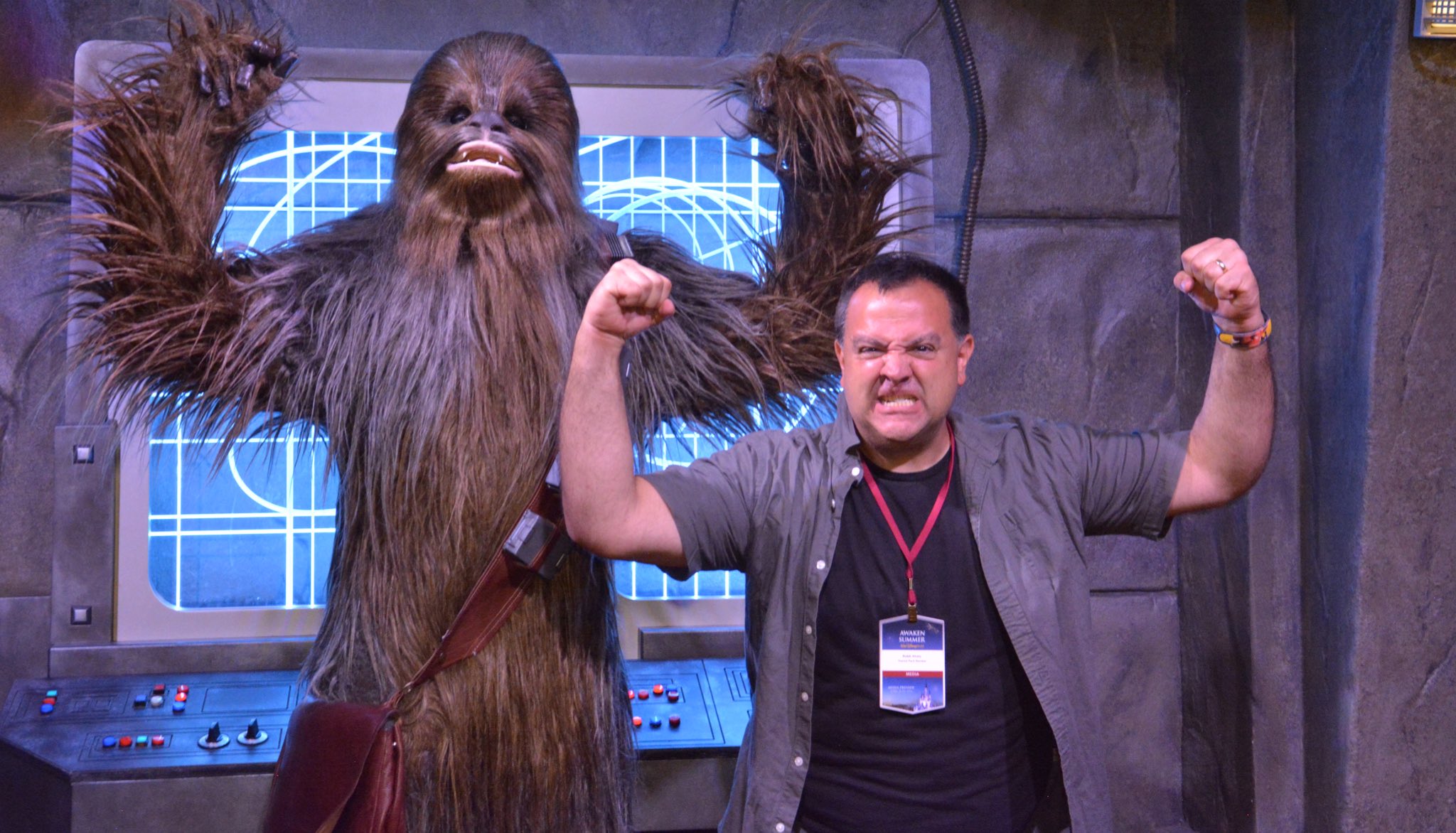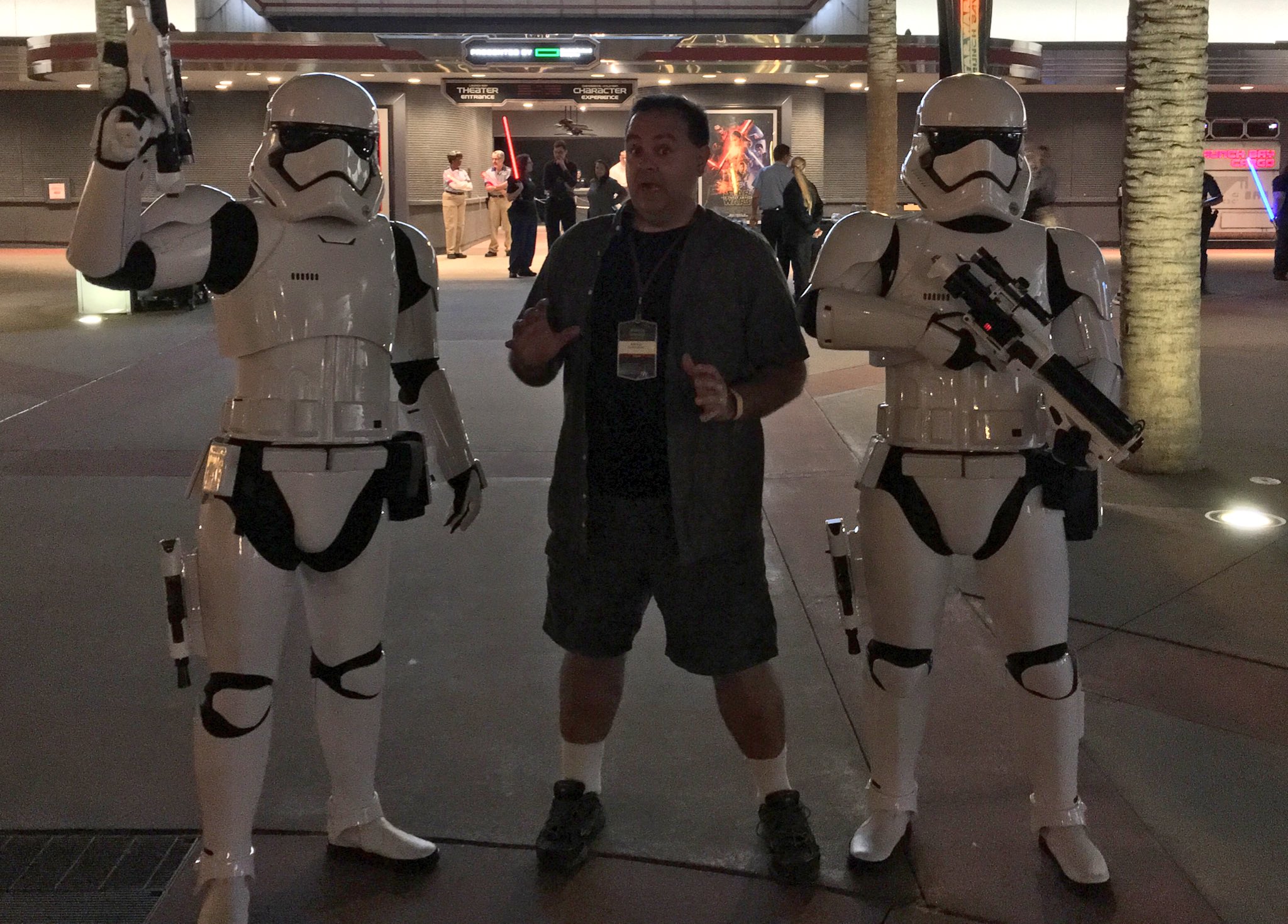 Yes, there I am always getting in trouble! lol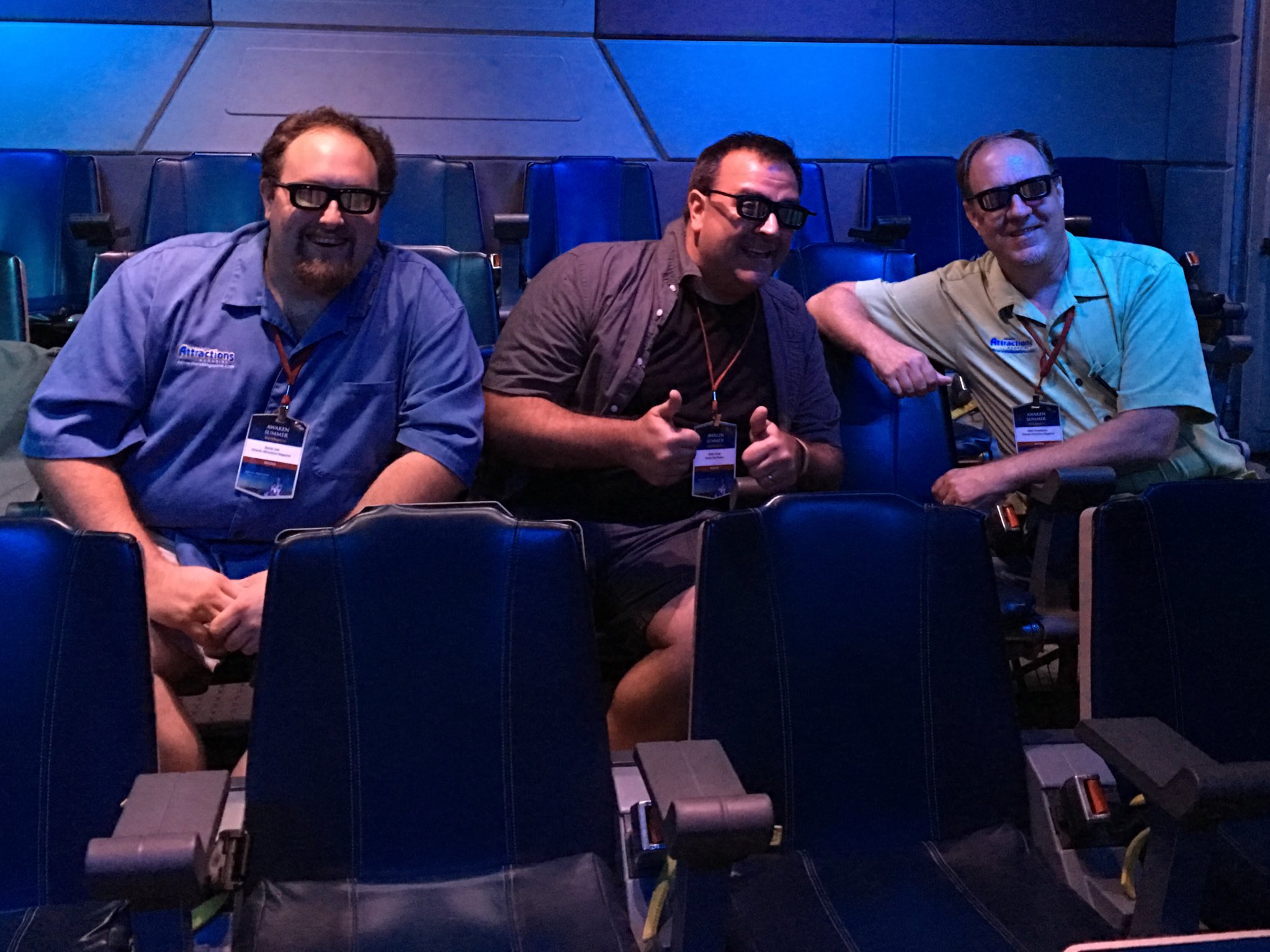 Best part about Walt Disney World is hanging out with friends!

Good night Disney's Hollywood Studios! I think we were the last ones out of the park!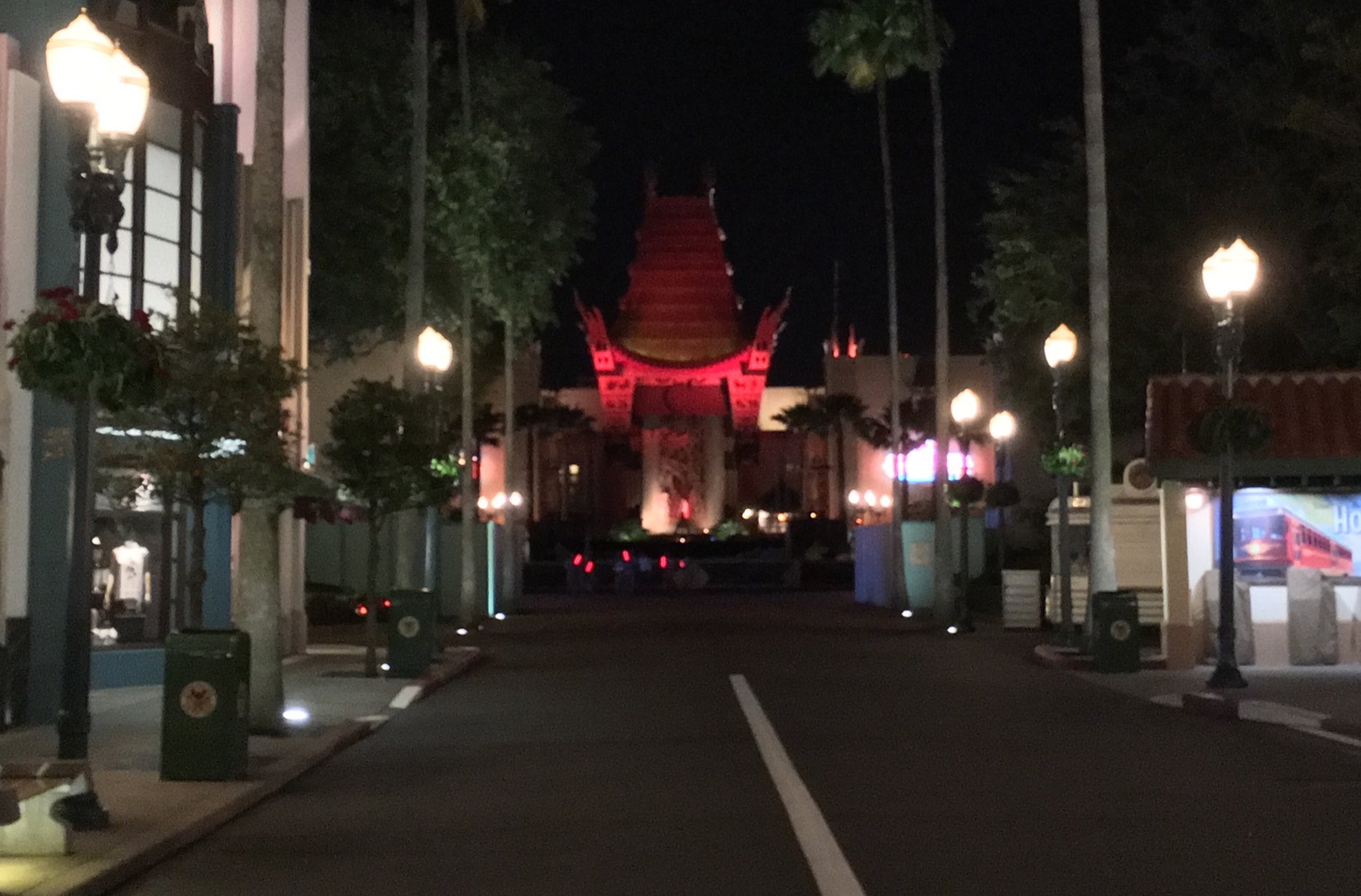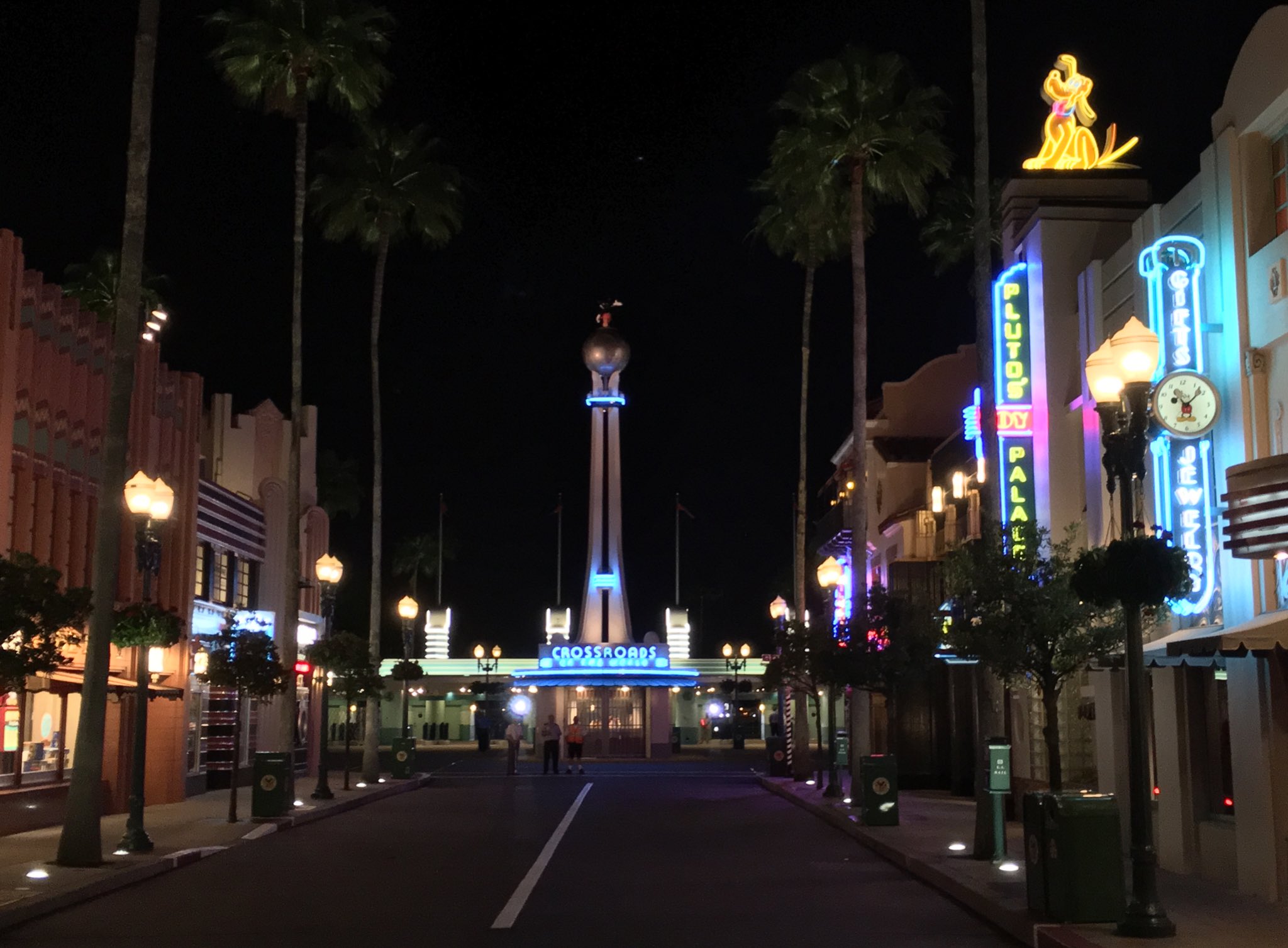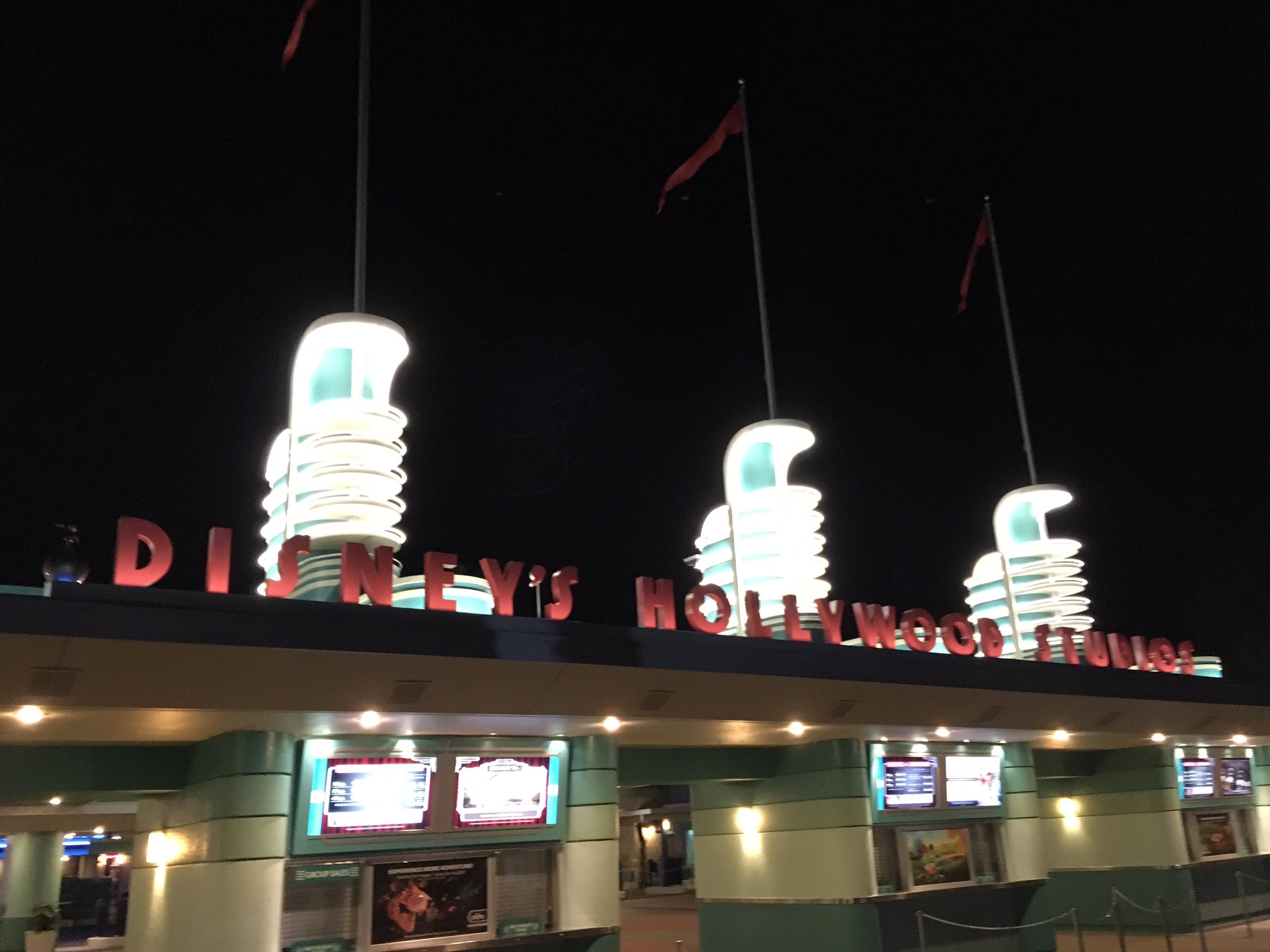 What an awesome day! And we still have more tomorrow to look forward to!

This morning the Awaken Summer media event continues at Boardwalk...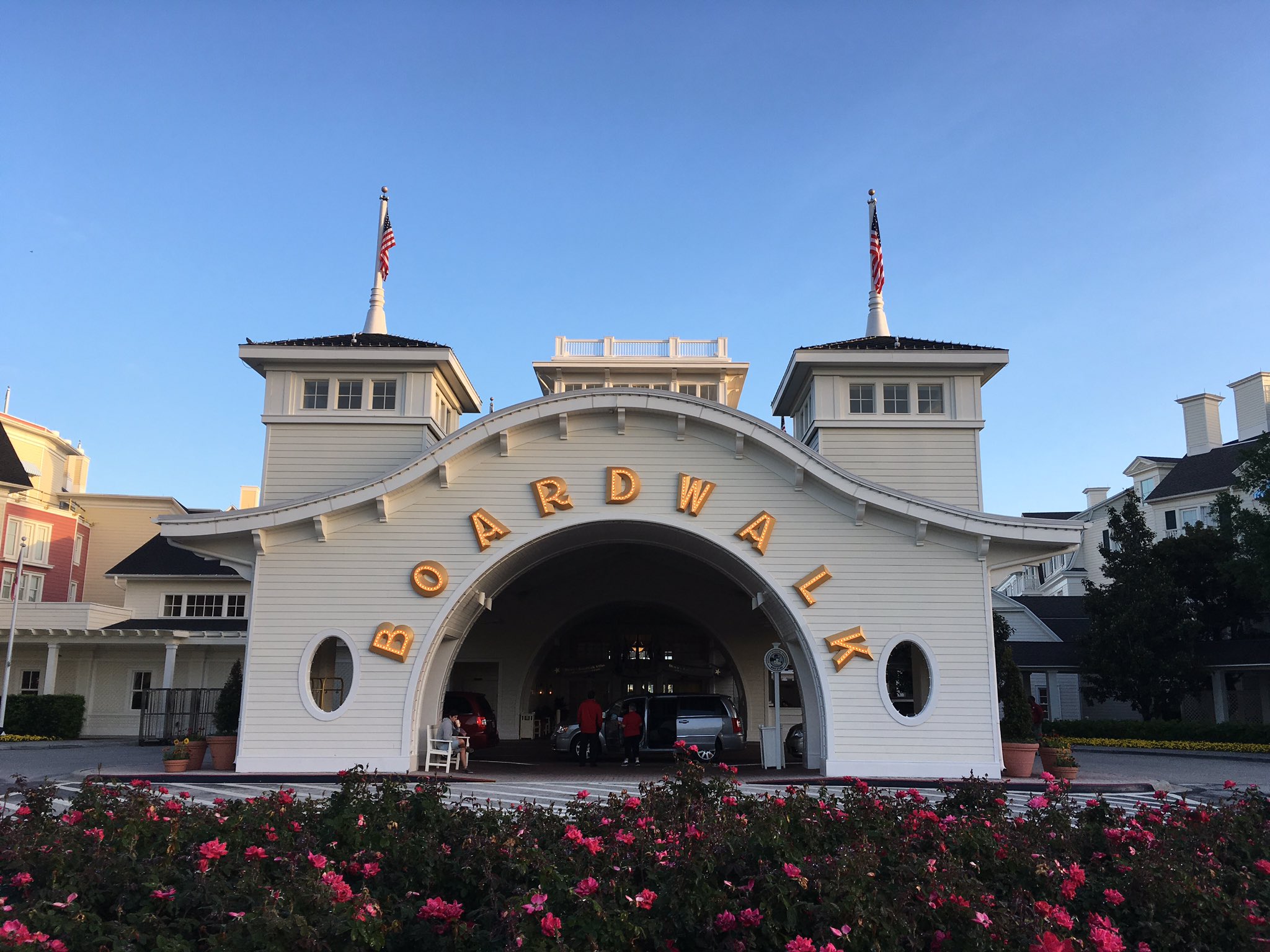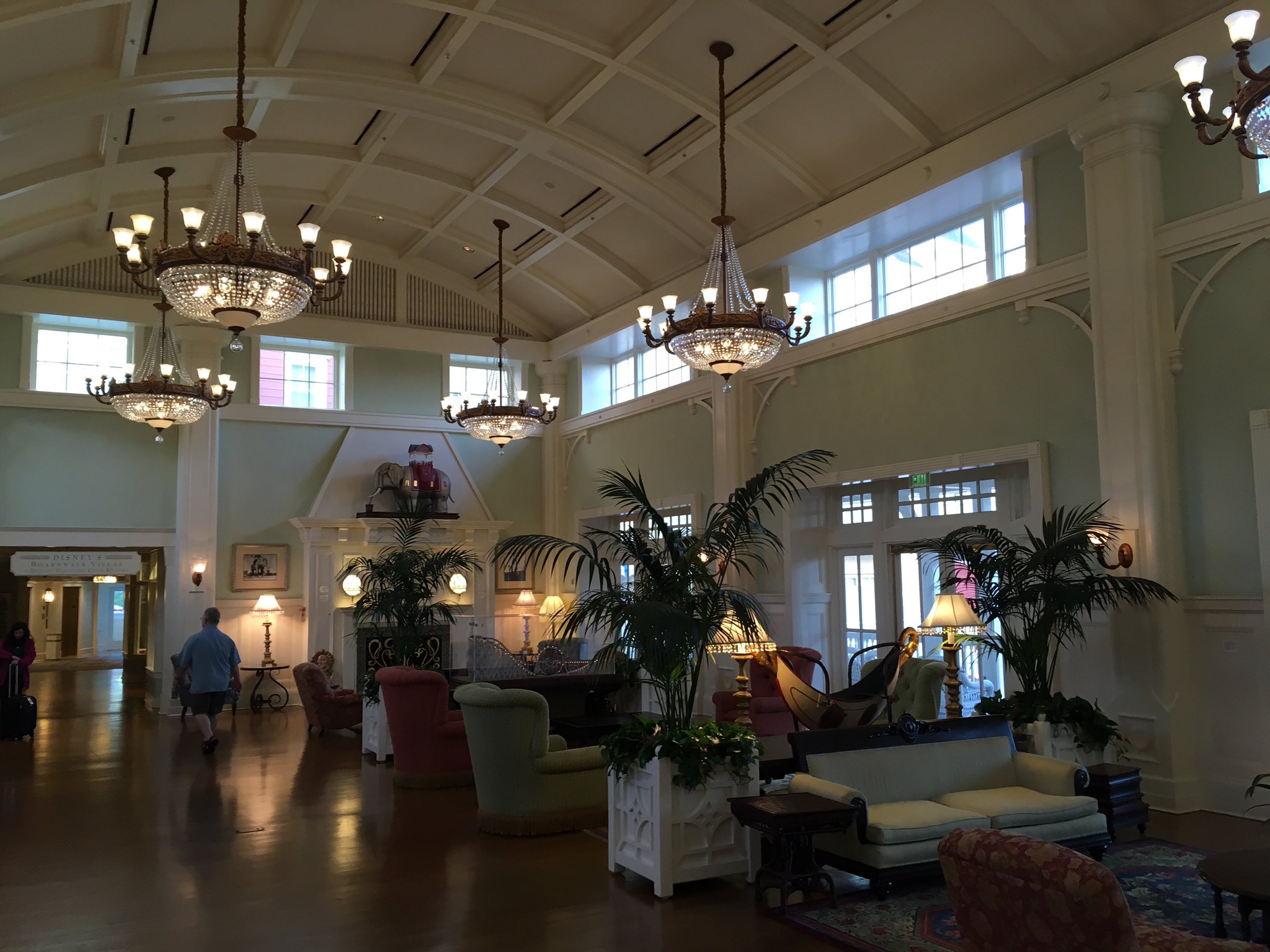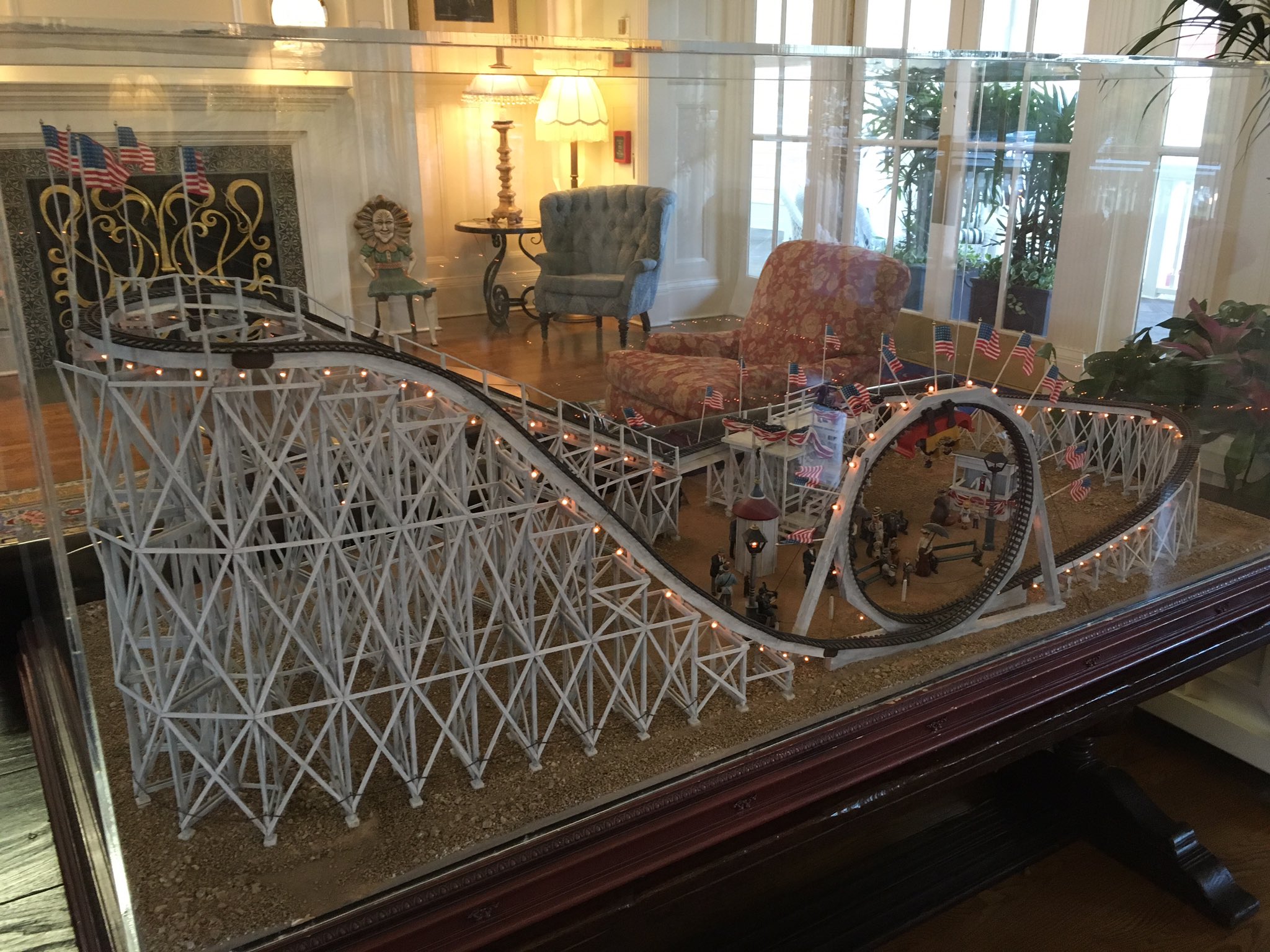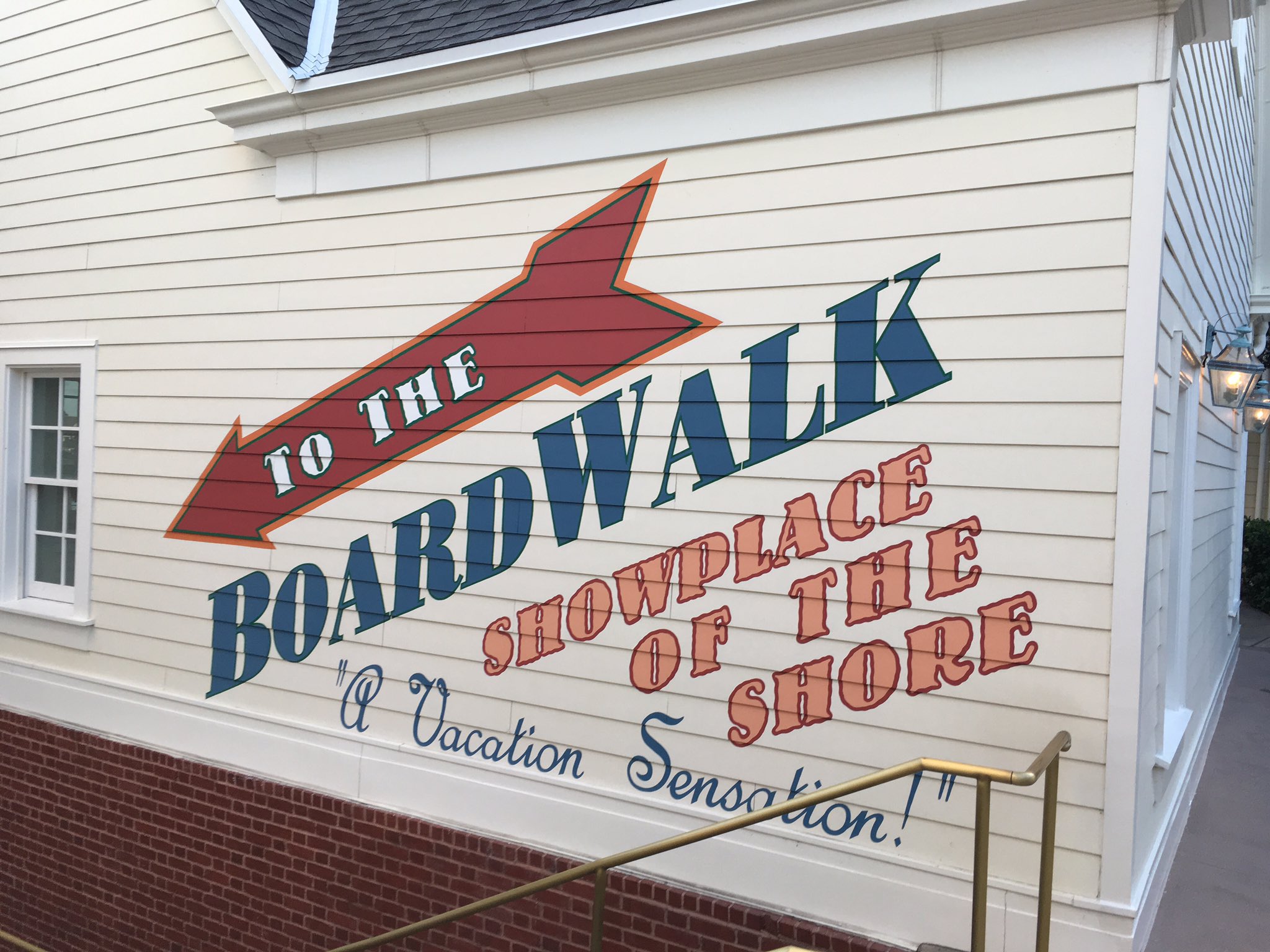 This has always been my favorite resort on WDW property!

And from Boardwalk they took us over to Epcot to have breakfast with two of my favorite girls!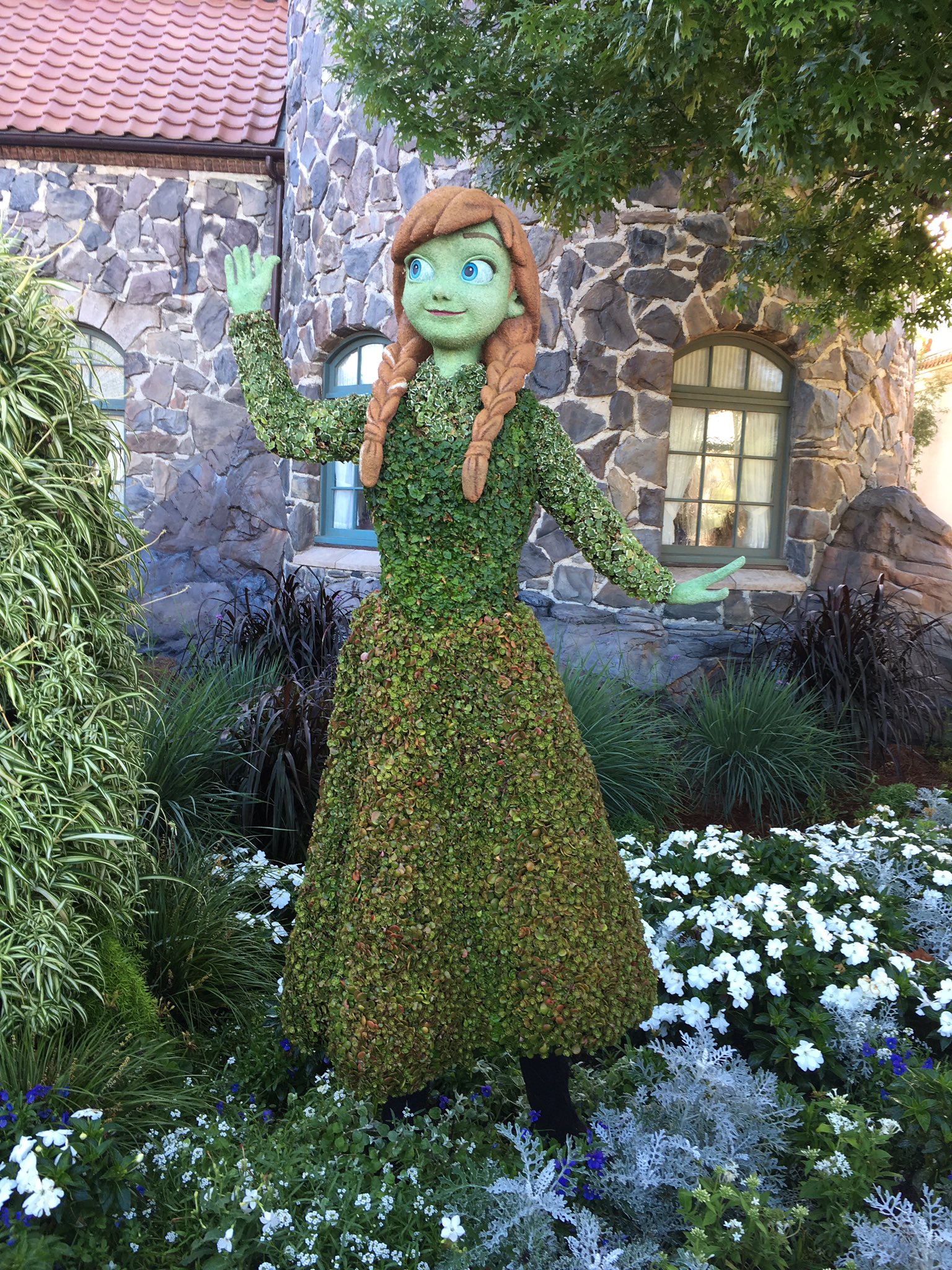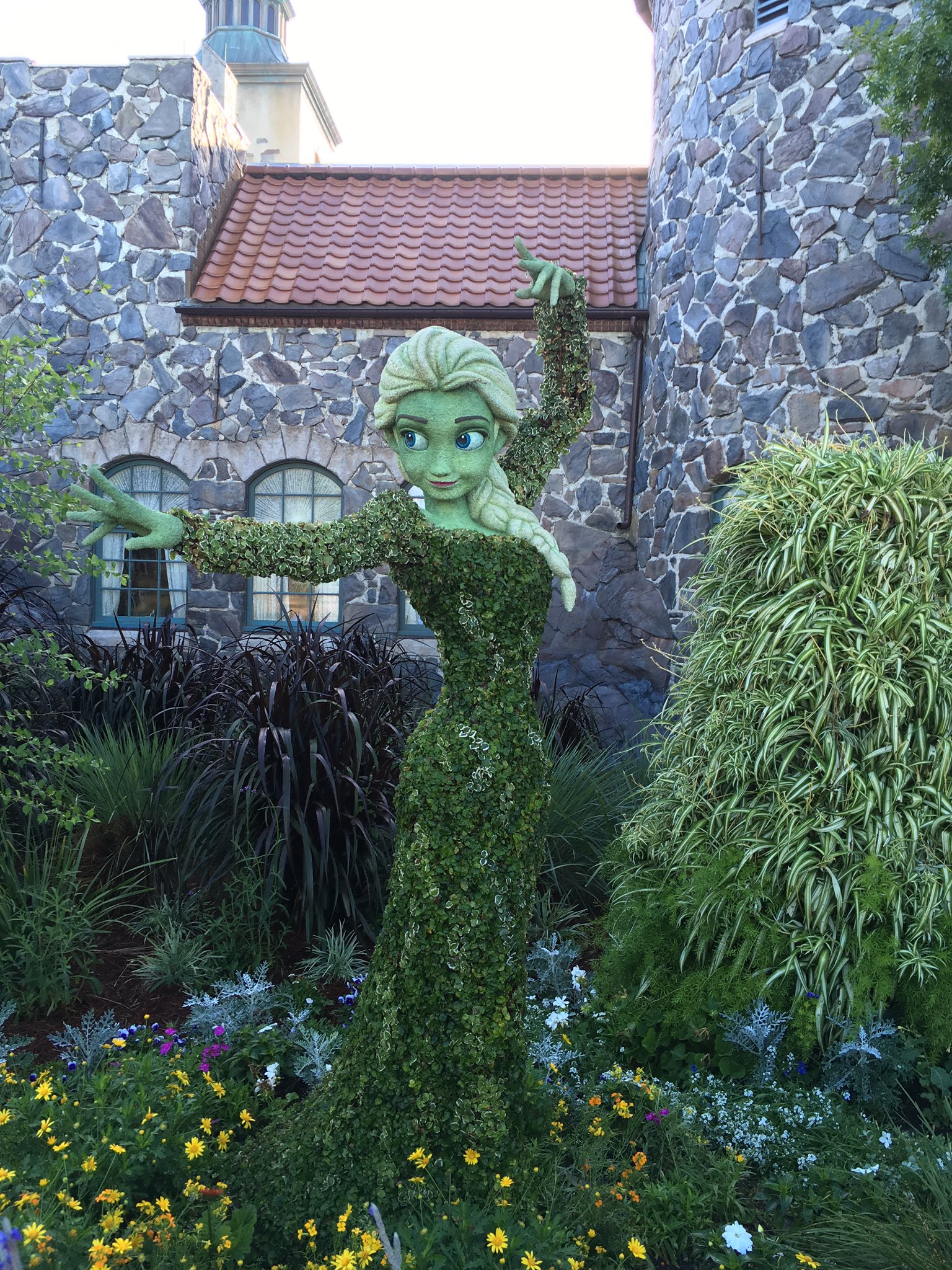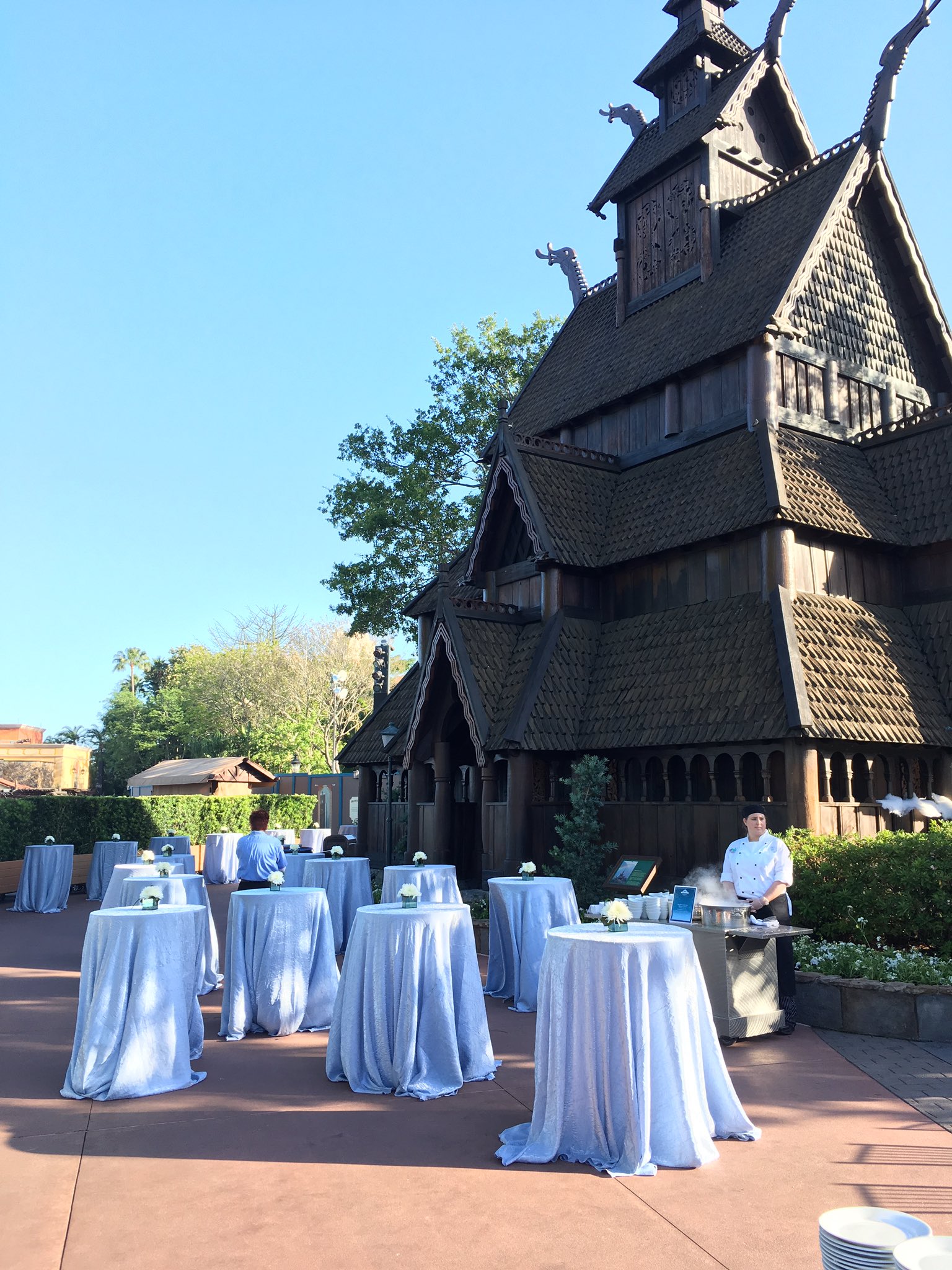 Ahh, breakfast in Norway!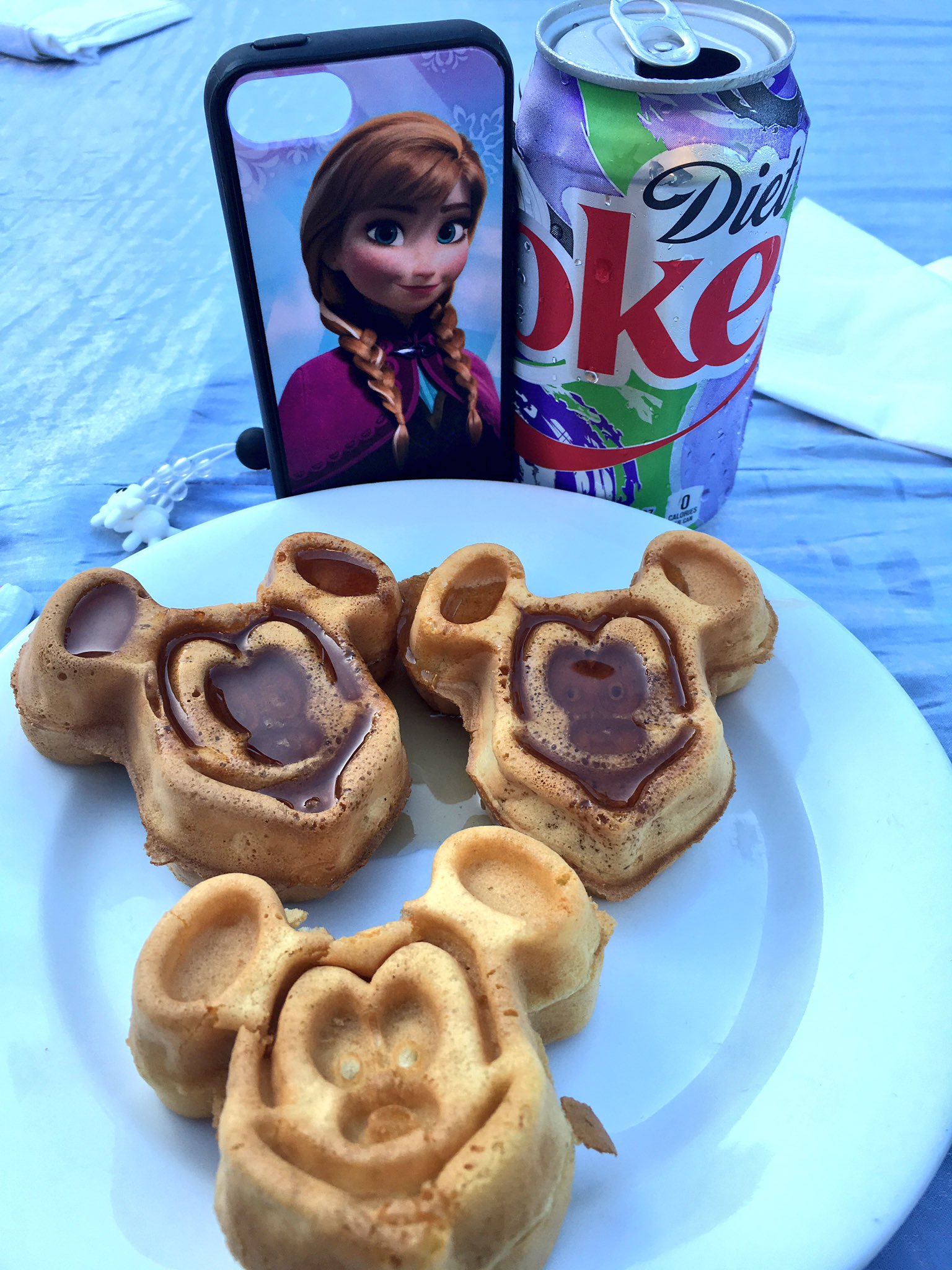 Anna approves of my "Mickey Mouse Waffles & Diet Coke" breakfast!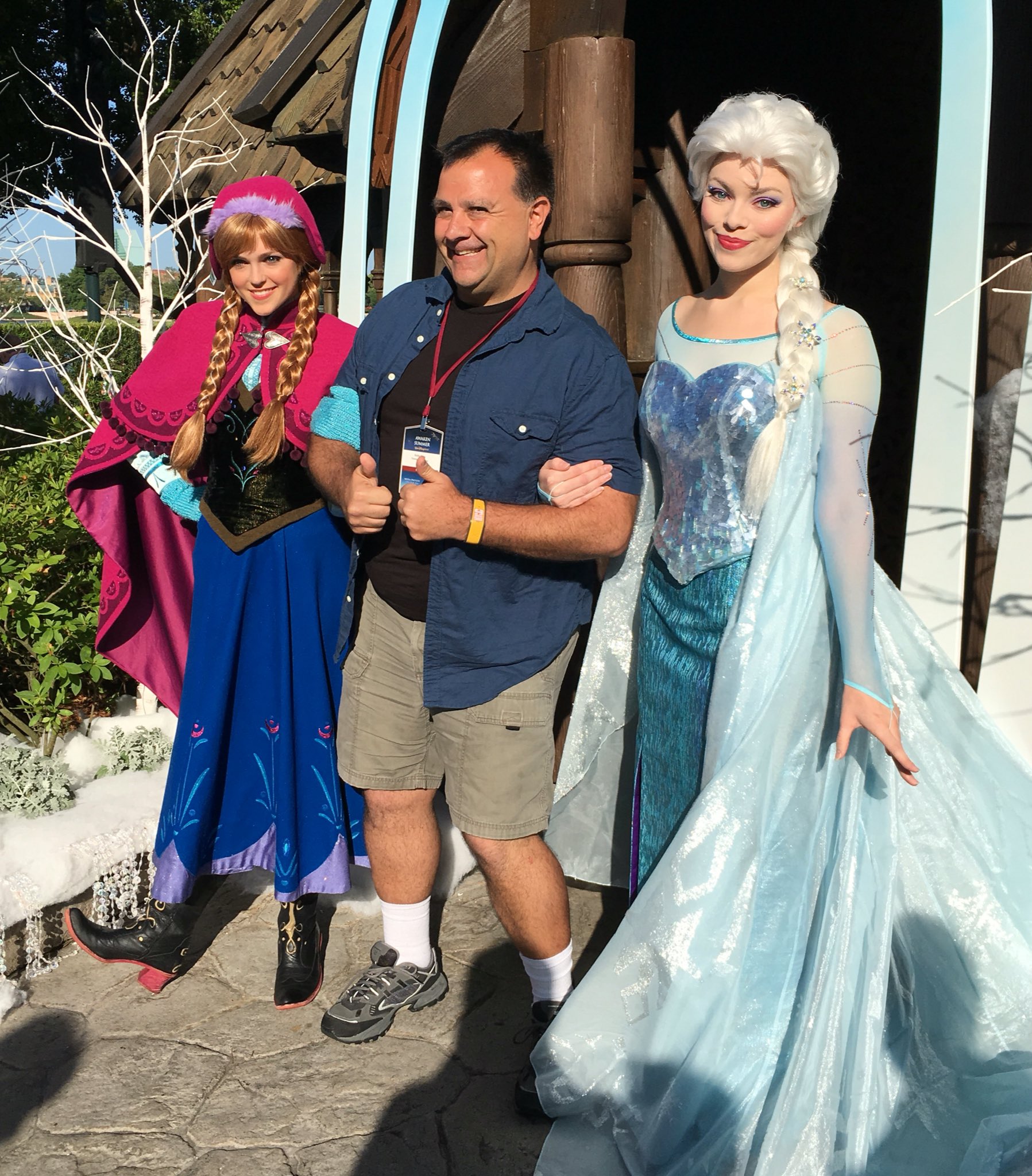 Photo with the girls! Objective complete! I can go home now!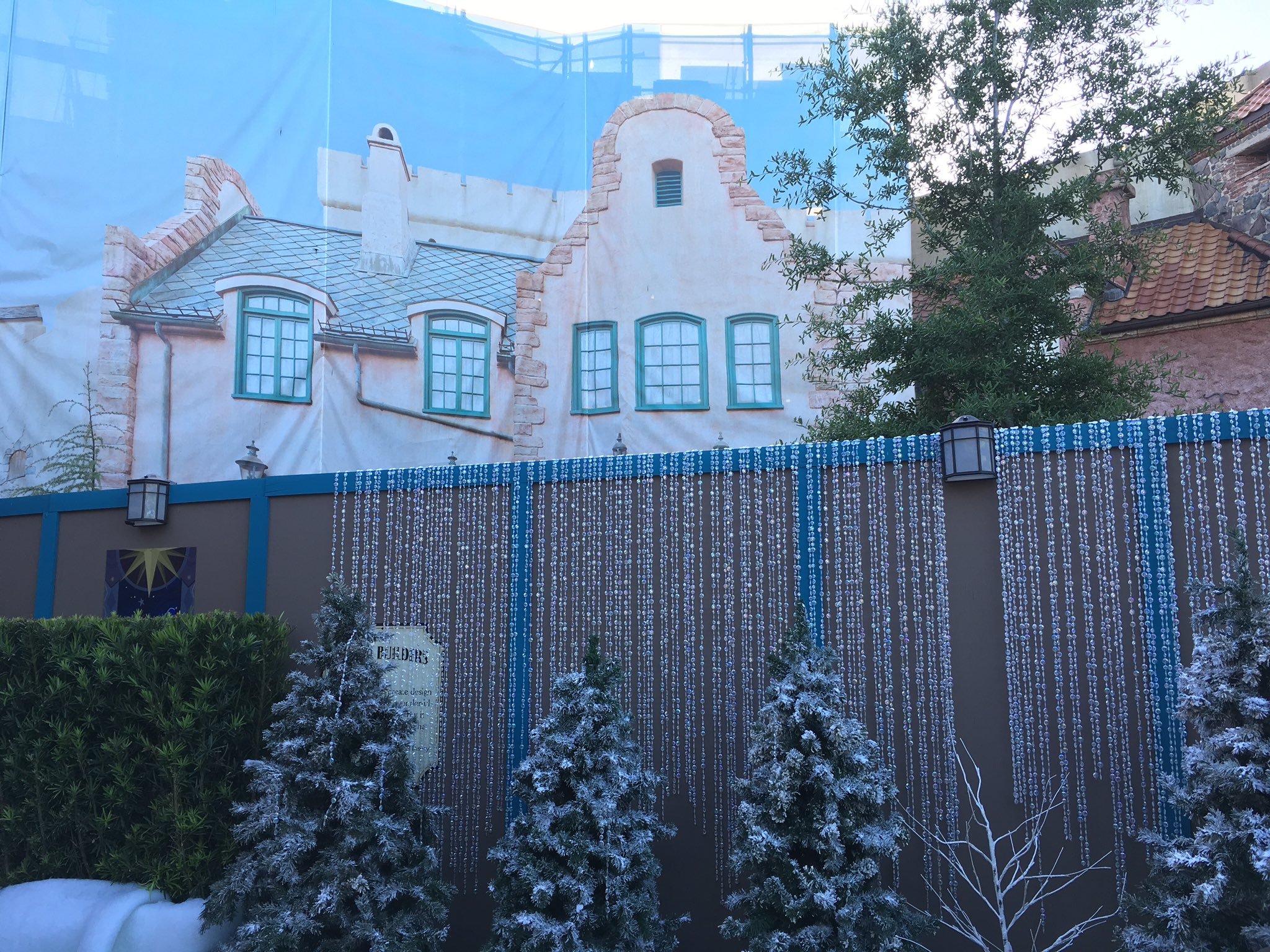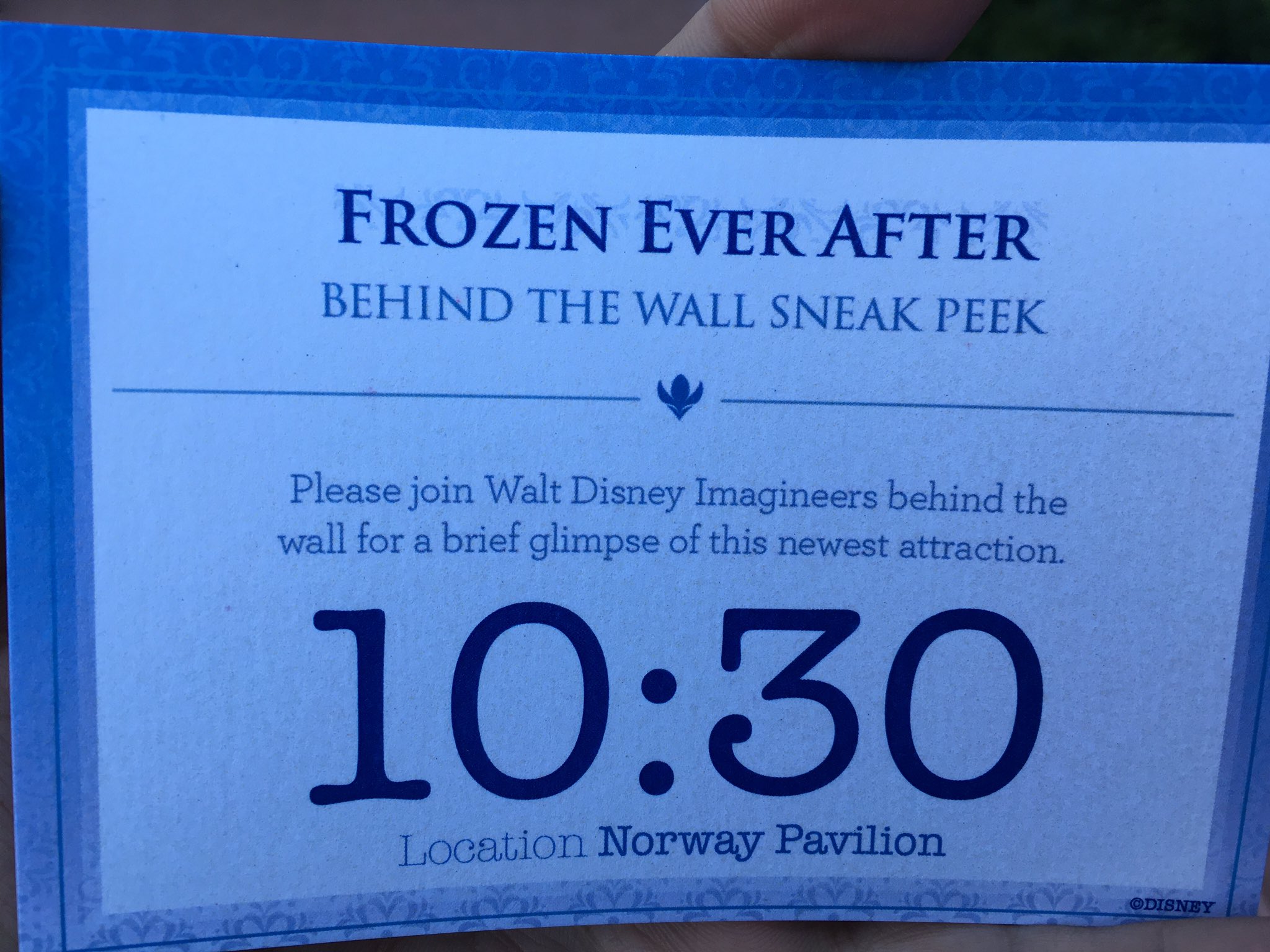 Oooh! We get to go "Behind the Wall" at the new additions to Norway!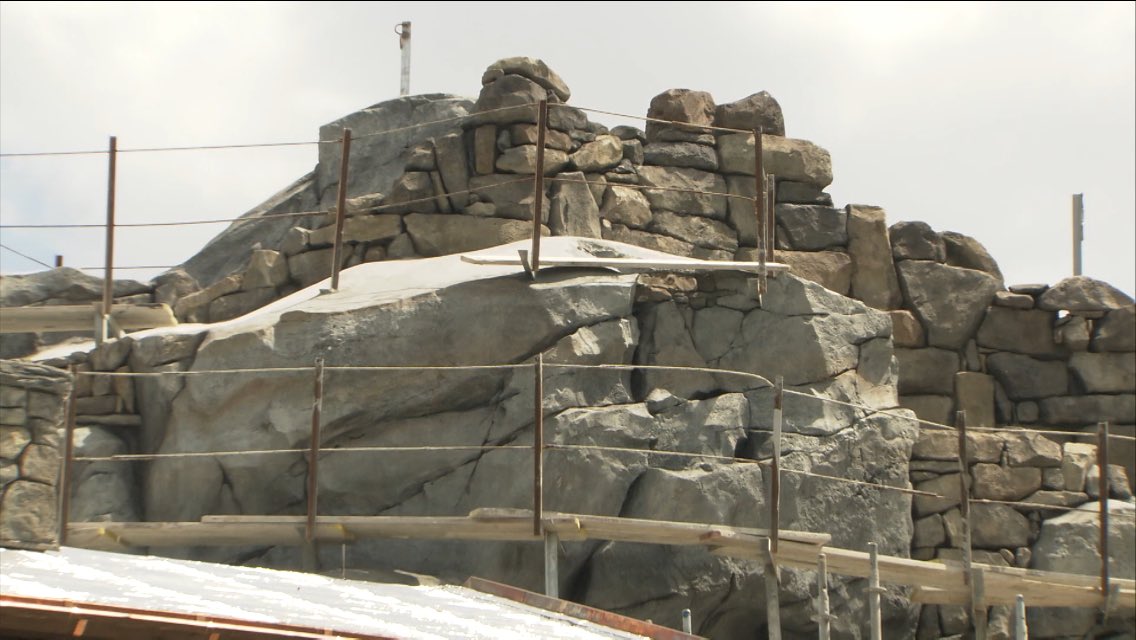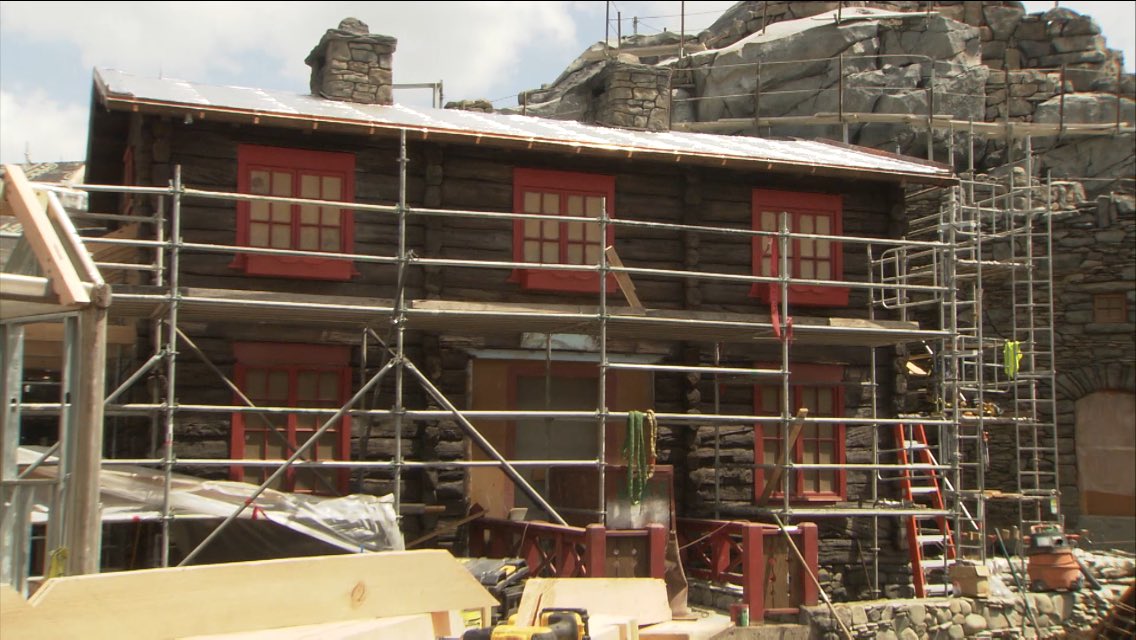 Some of the details from the new Frozen Meet & Greet area.

We got a sneak peek at making of Soarin' Around the World opening at Epcot this summer!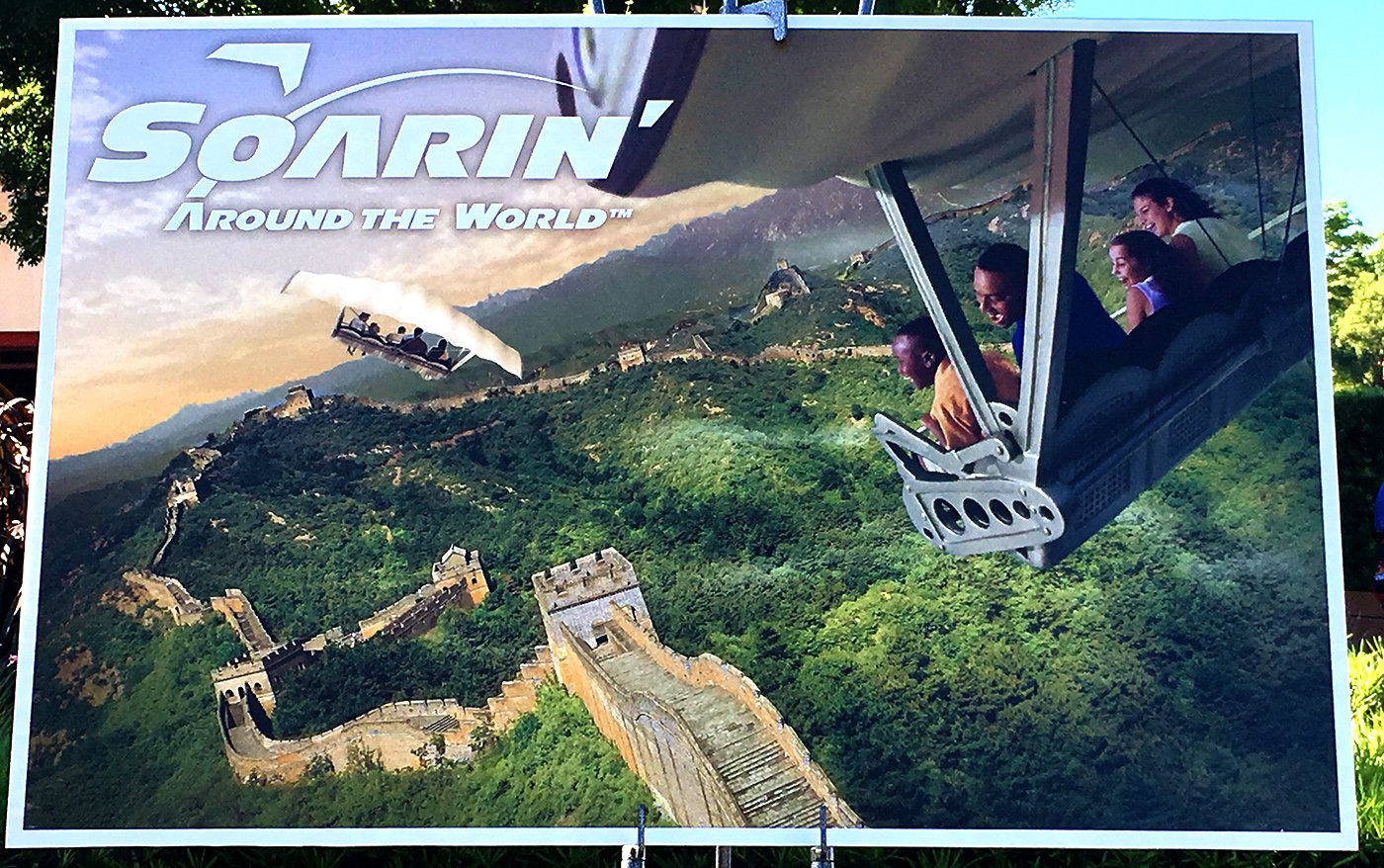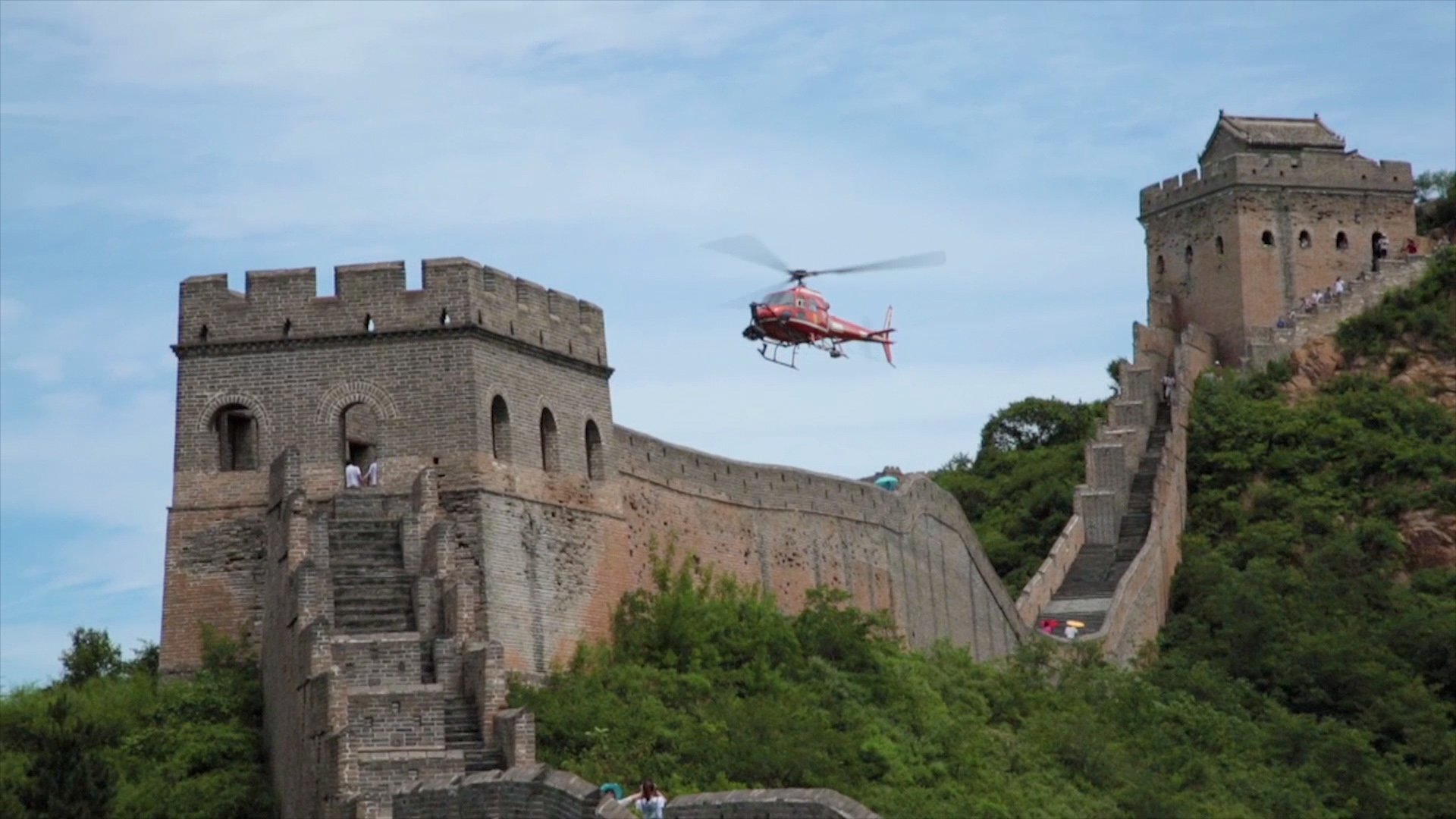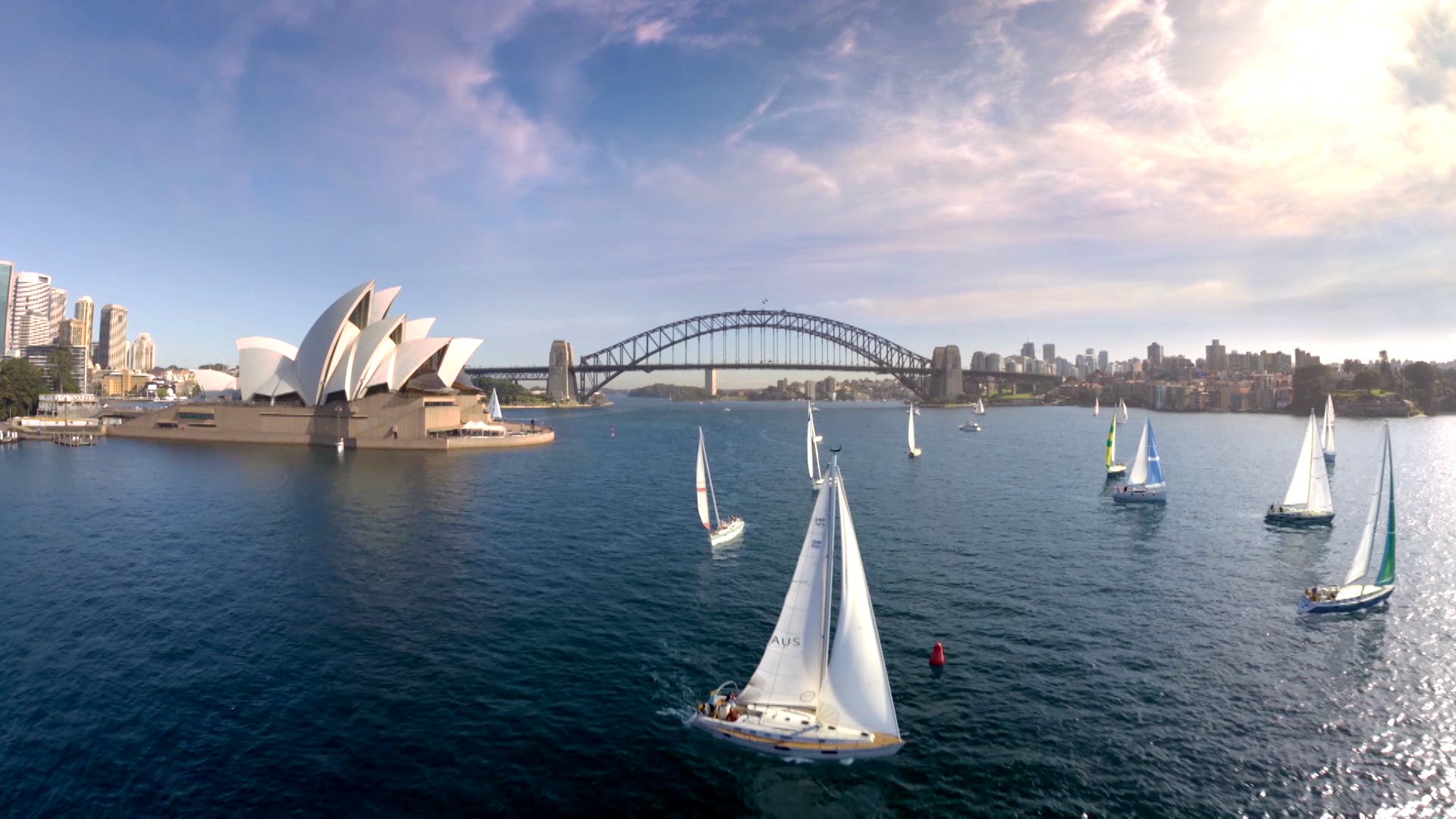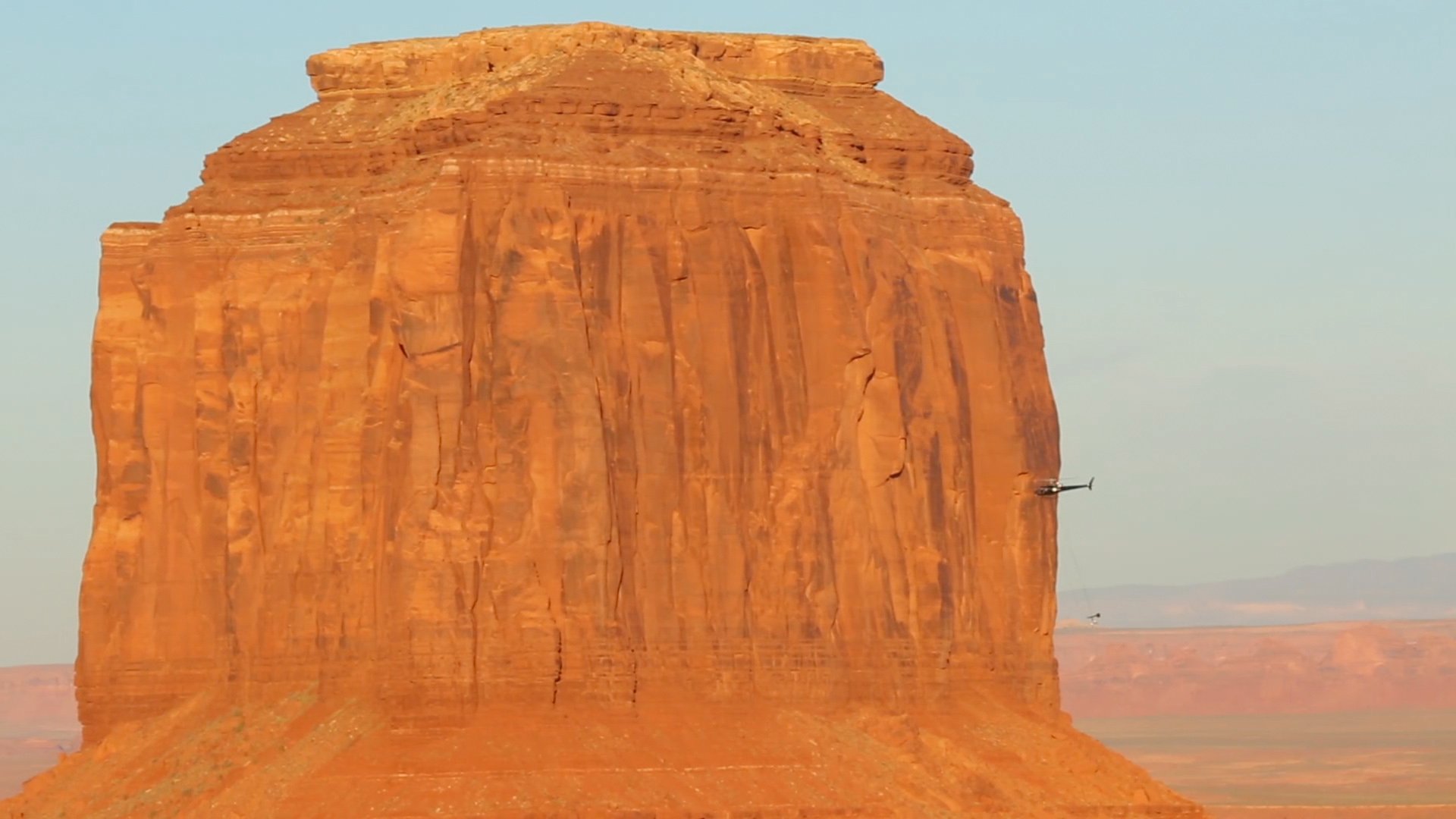 This will be opening at both Epcot in Orlando and Disney California Adventure this summer.

And of course while at Epcot we had to take a ride on Test Track and design some new cars!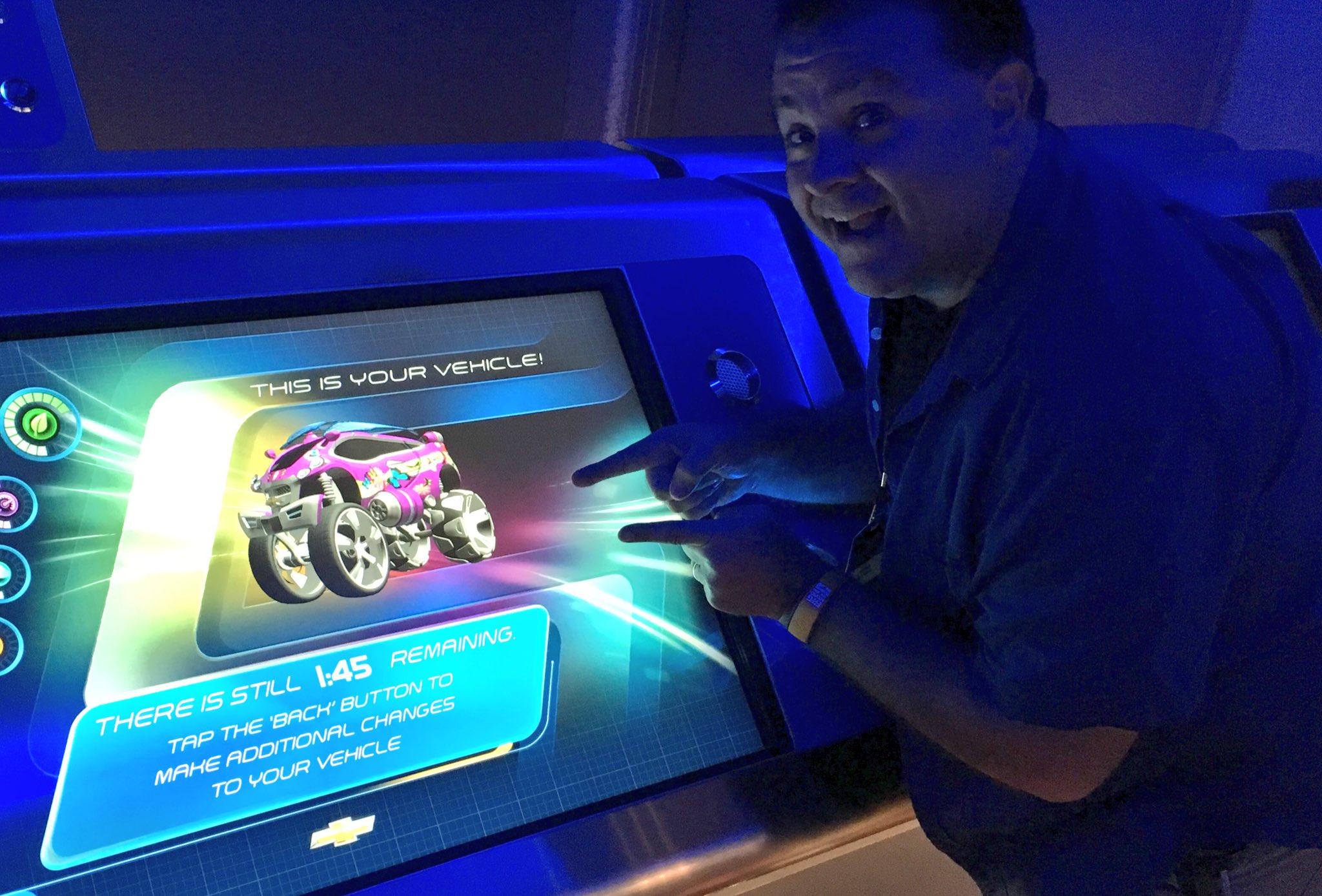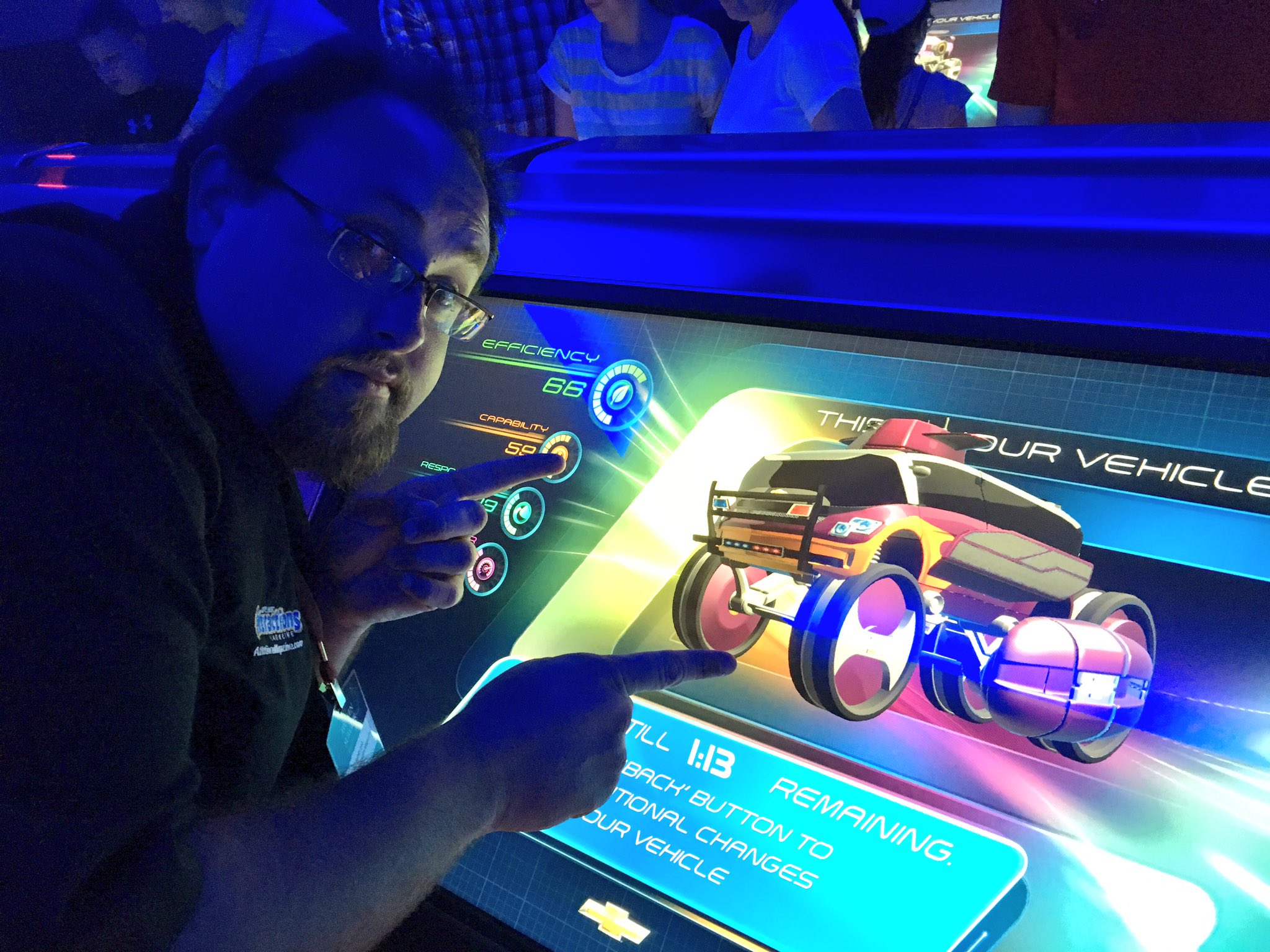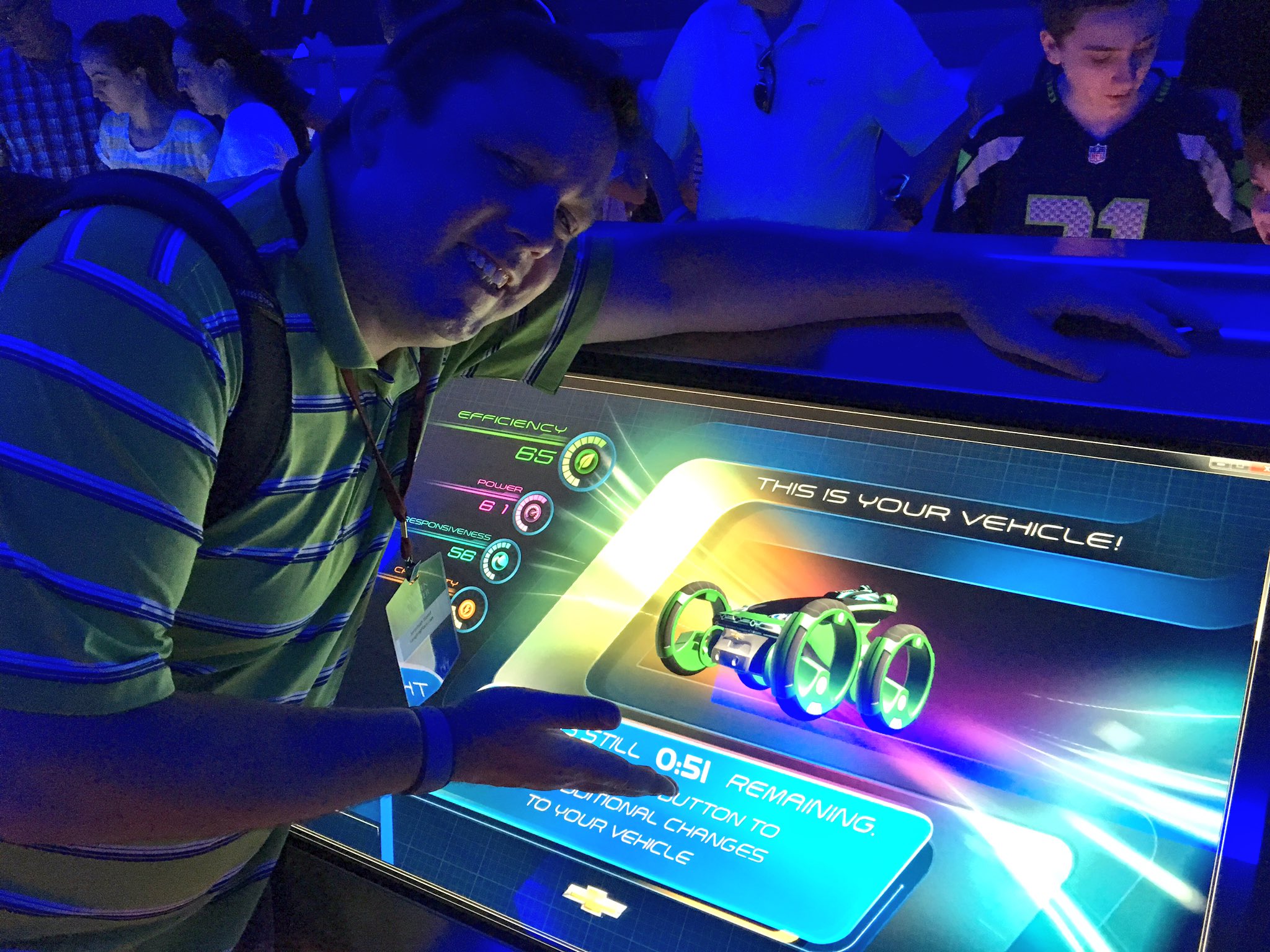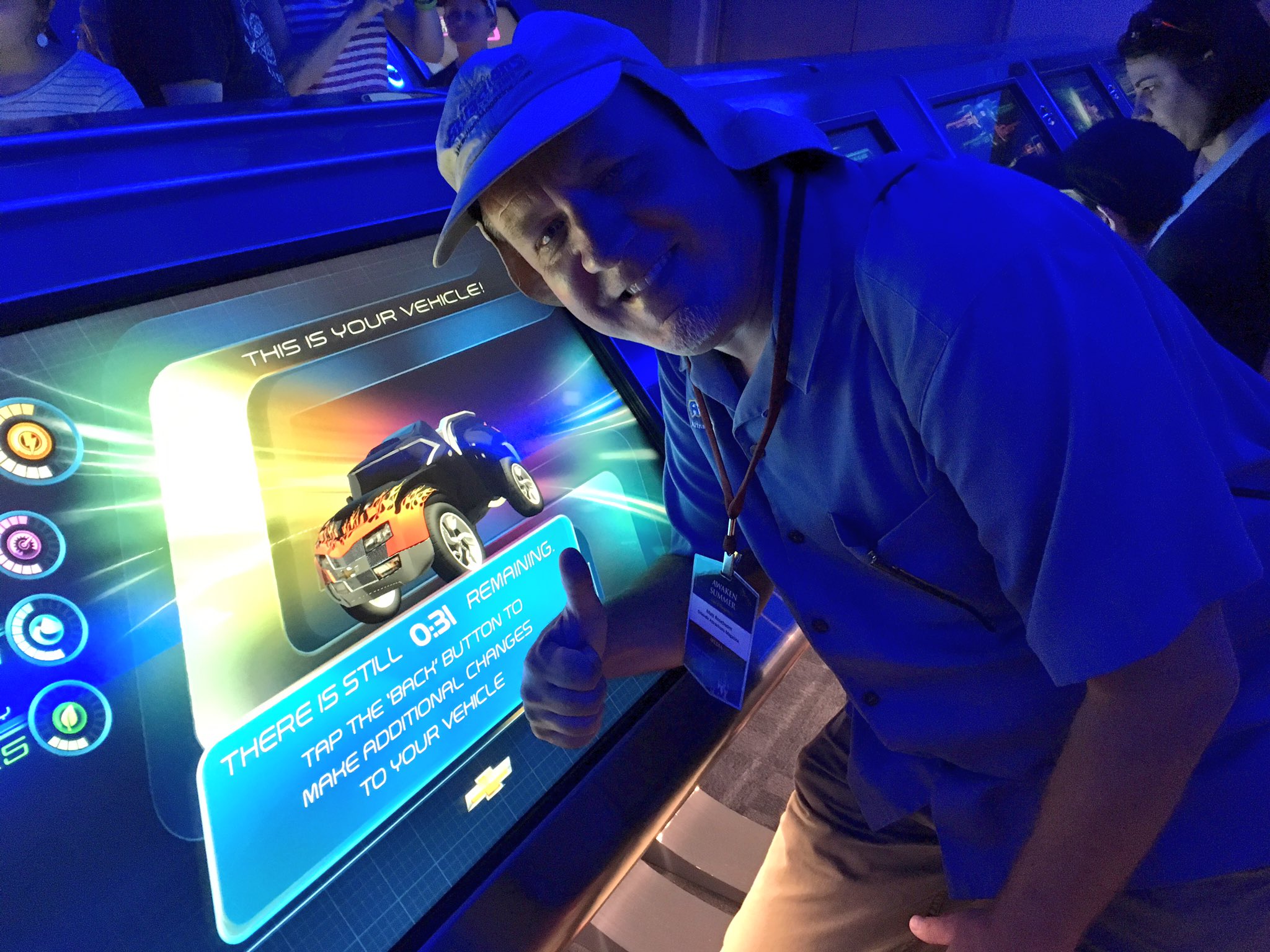 I wonder whose car is going to win?

Next up... A presentation by Disney Cruise Lines & Adventures by Disney!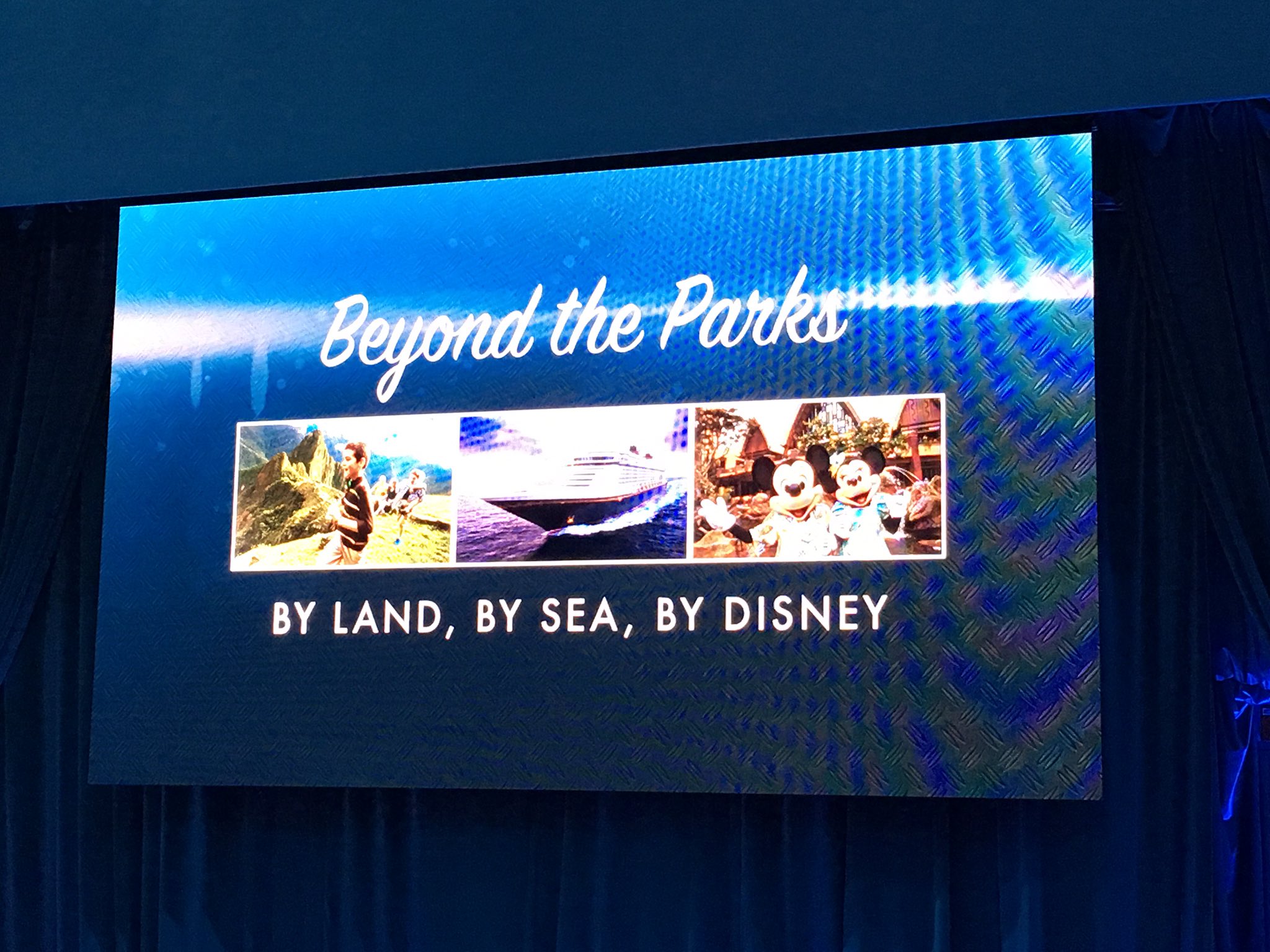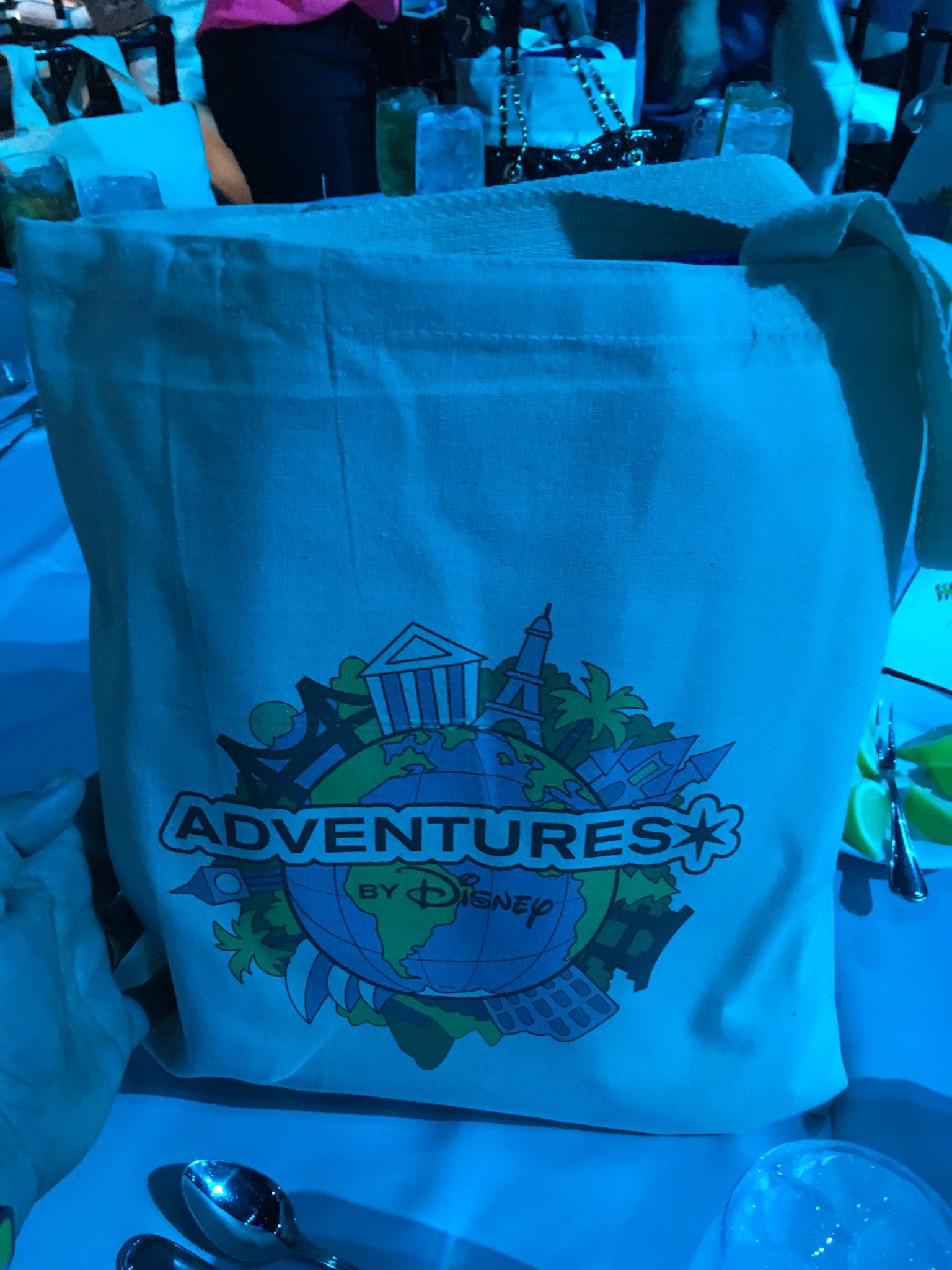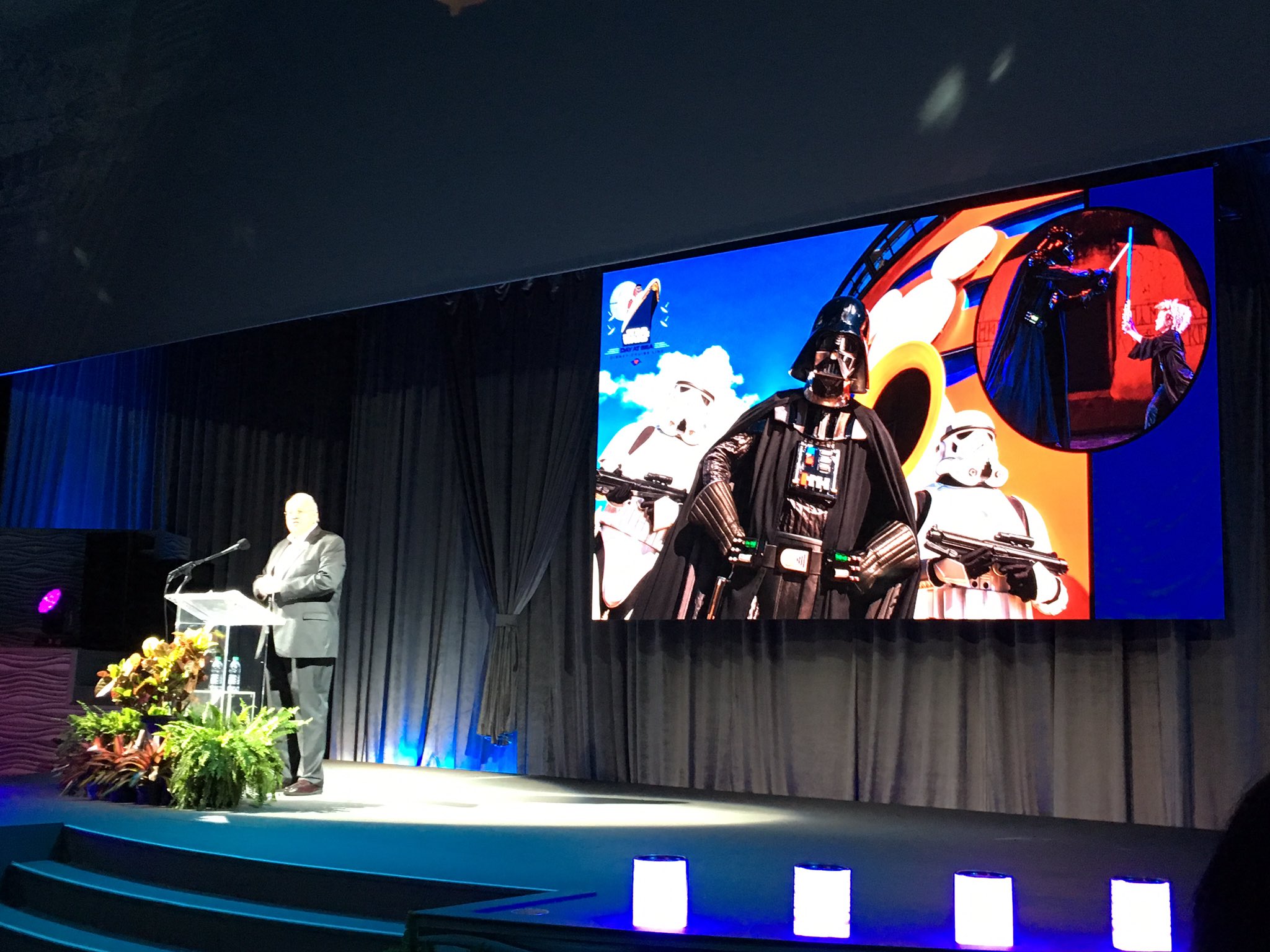 More "Star Wars at Sea" coming to 15 Disney Fantasy sailings starting in January.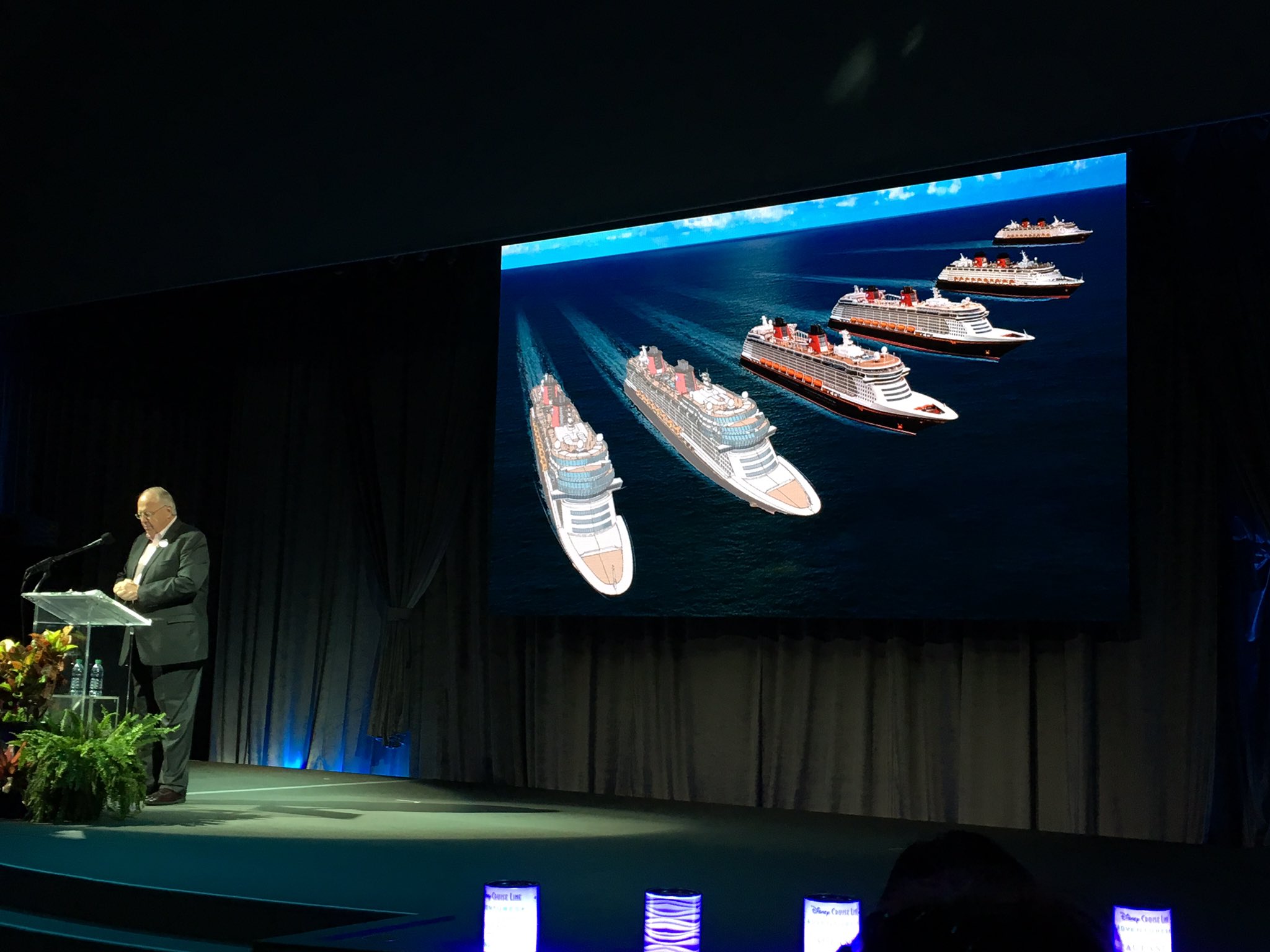 Two new Disney Cruise ships coming in future years along with enhancements to the Disney Wonder later this year!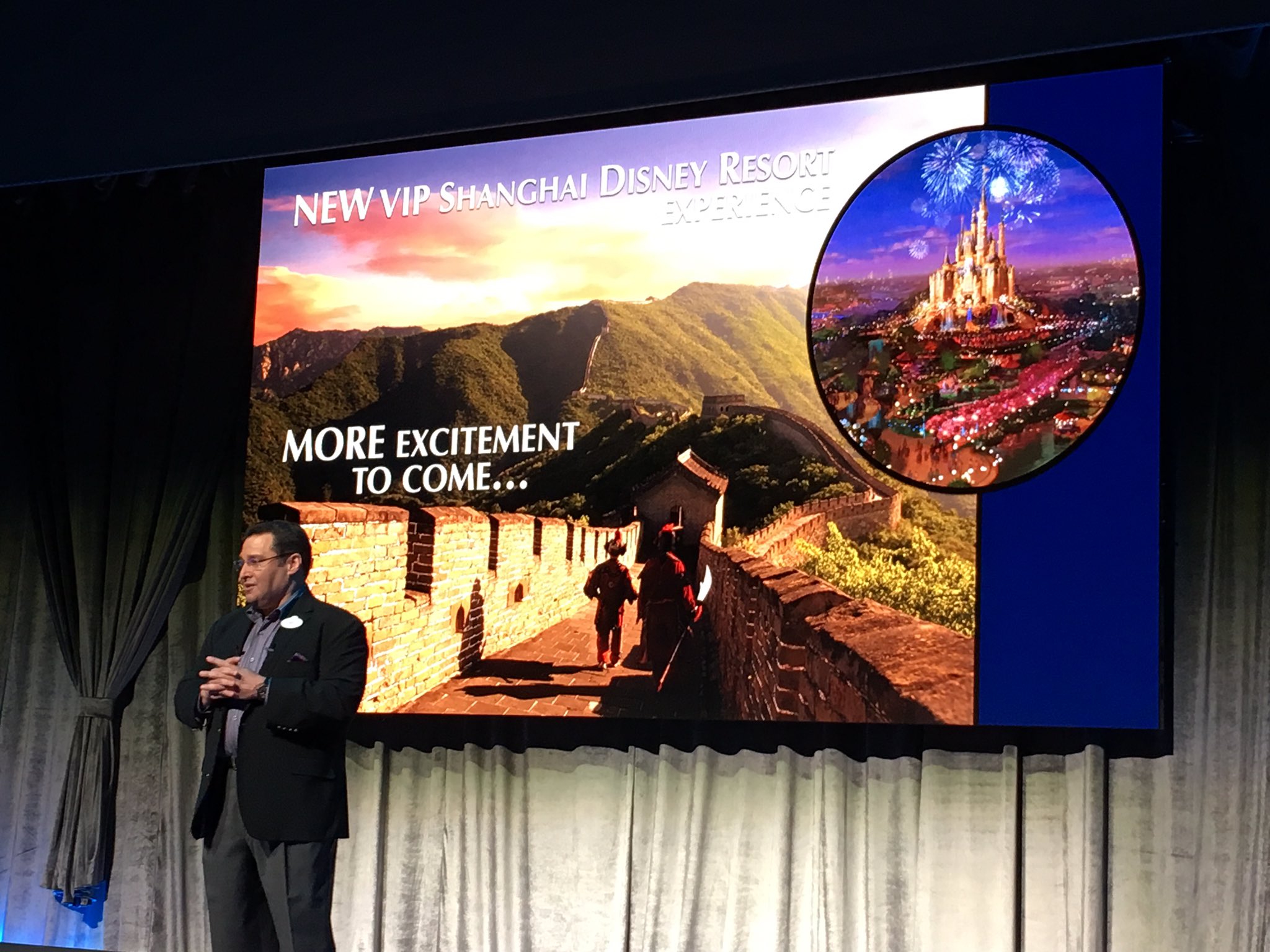 Adventures by Disney creating new excursions to Hong Kong & Shanghai Disney properties.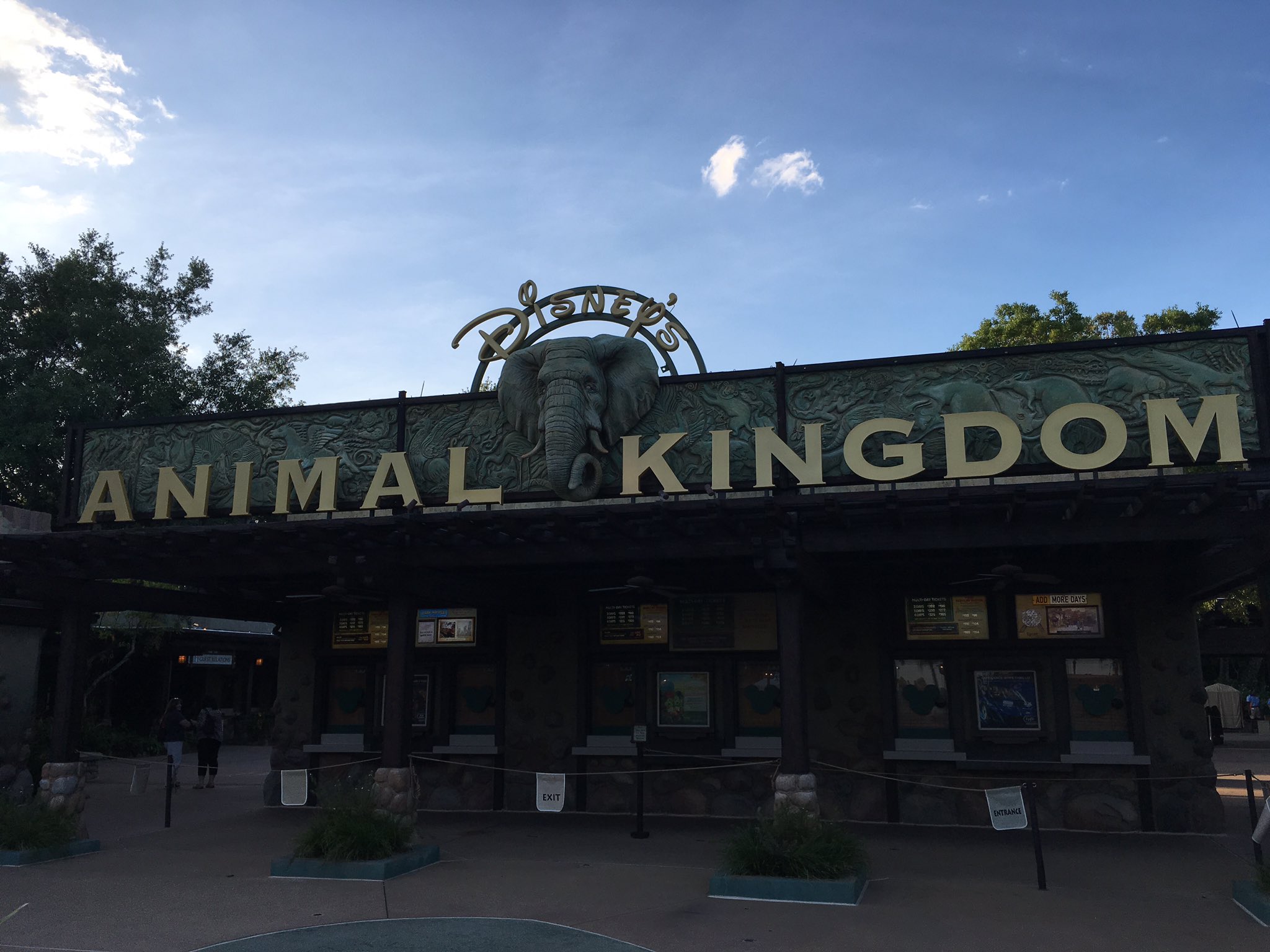 Next they have taken us to Animal Kingdom for some night time adventures!

Tonight the party at Animal Kingdom starts in Harambe!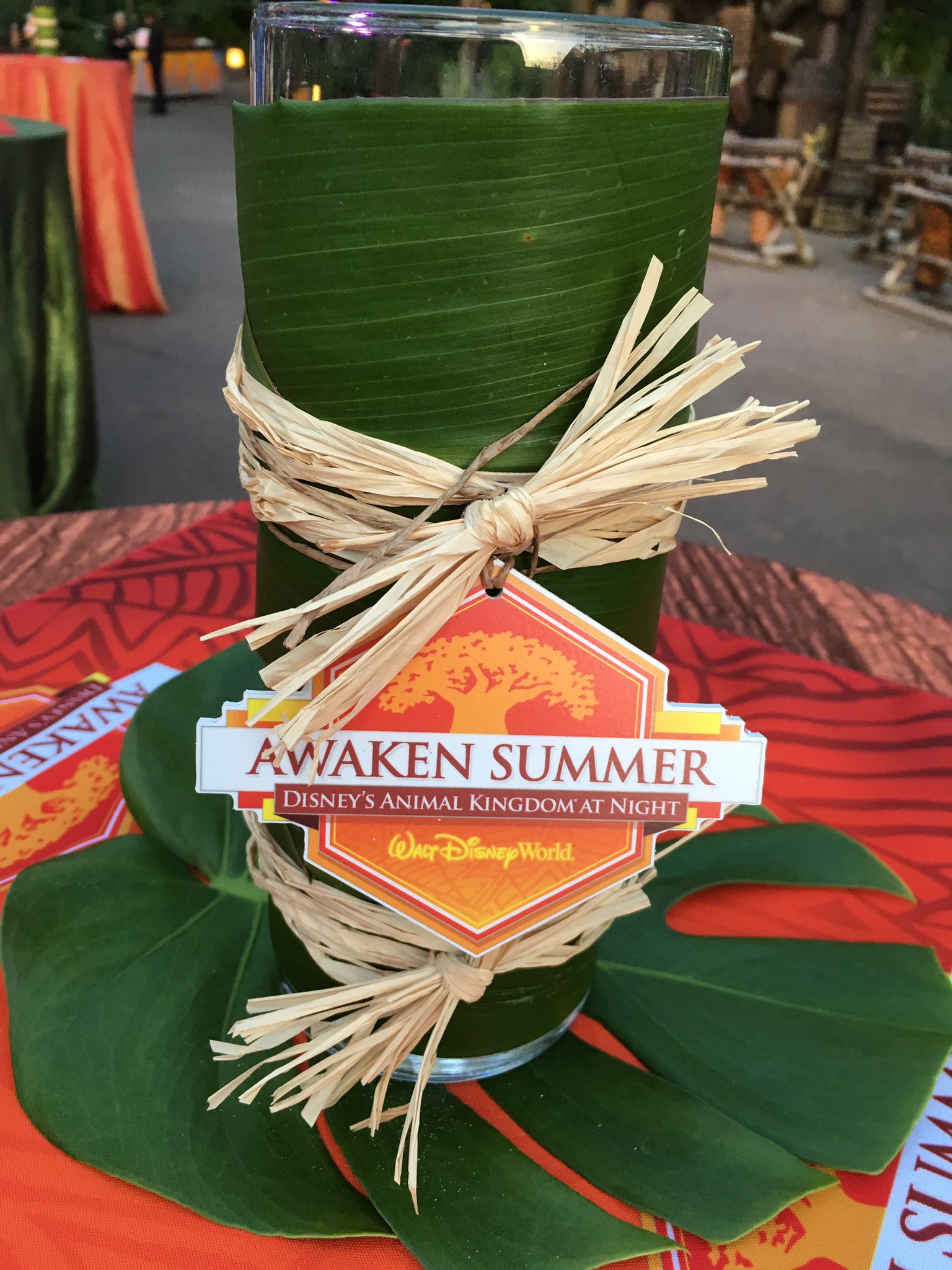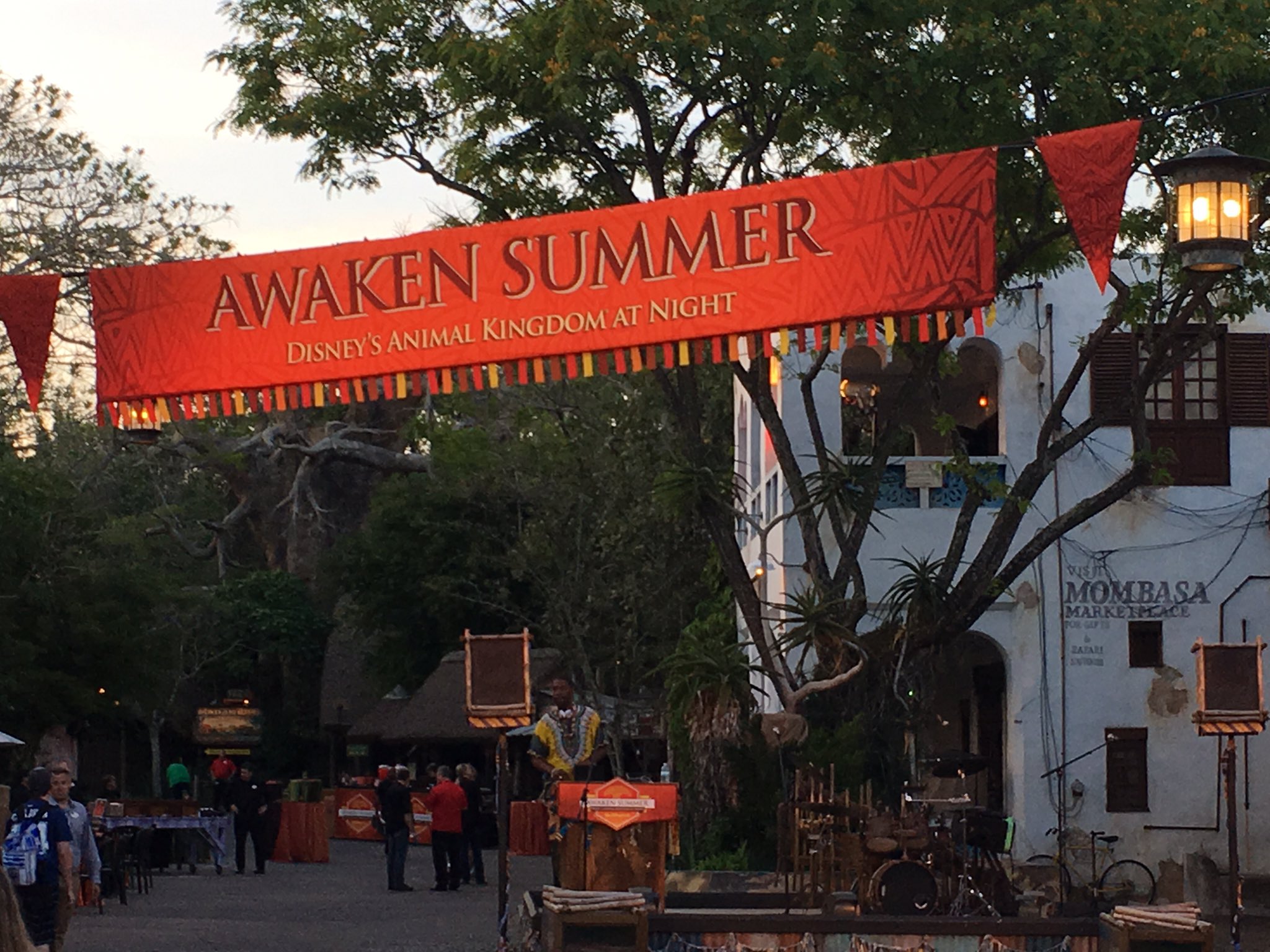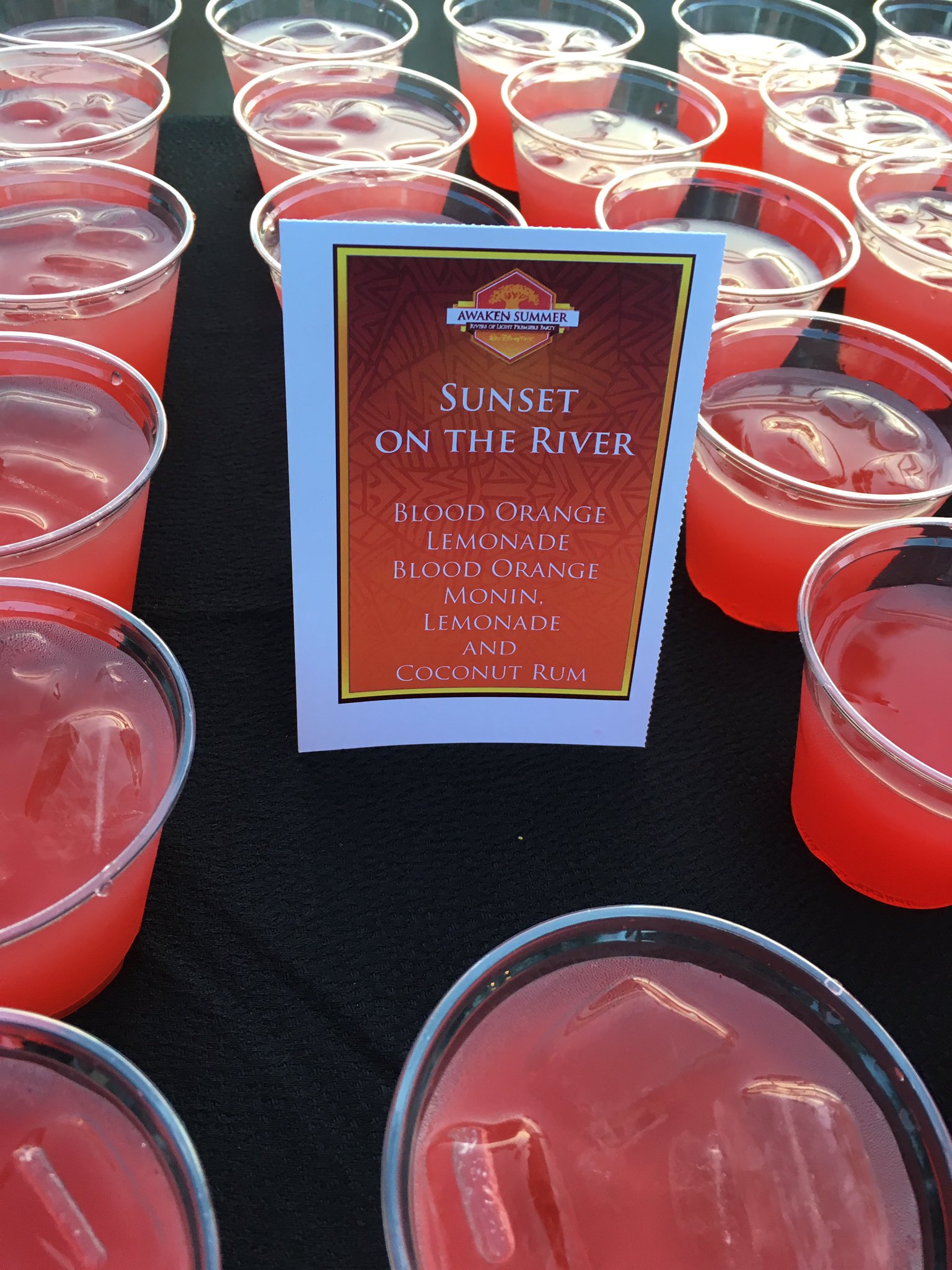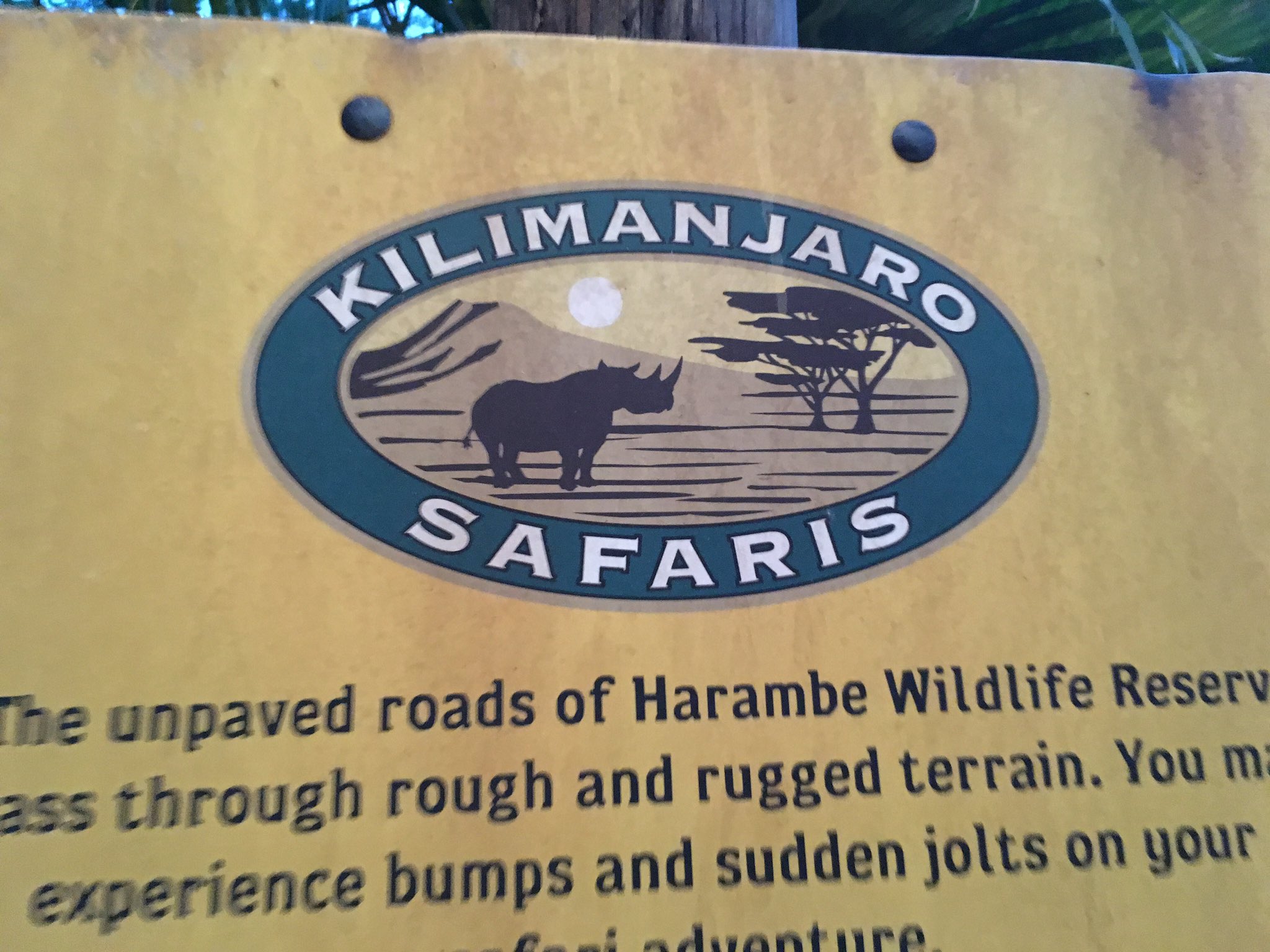 About to check out the new "nighttime" version of Kilimanjaro Safaris!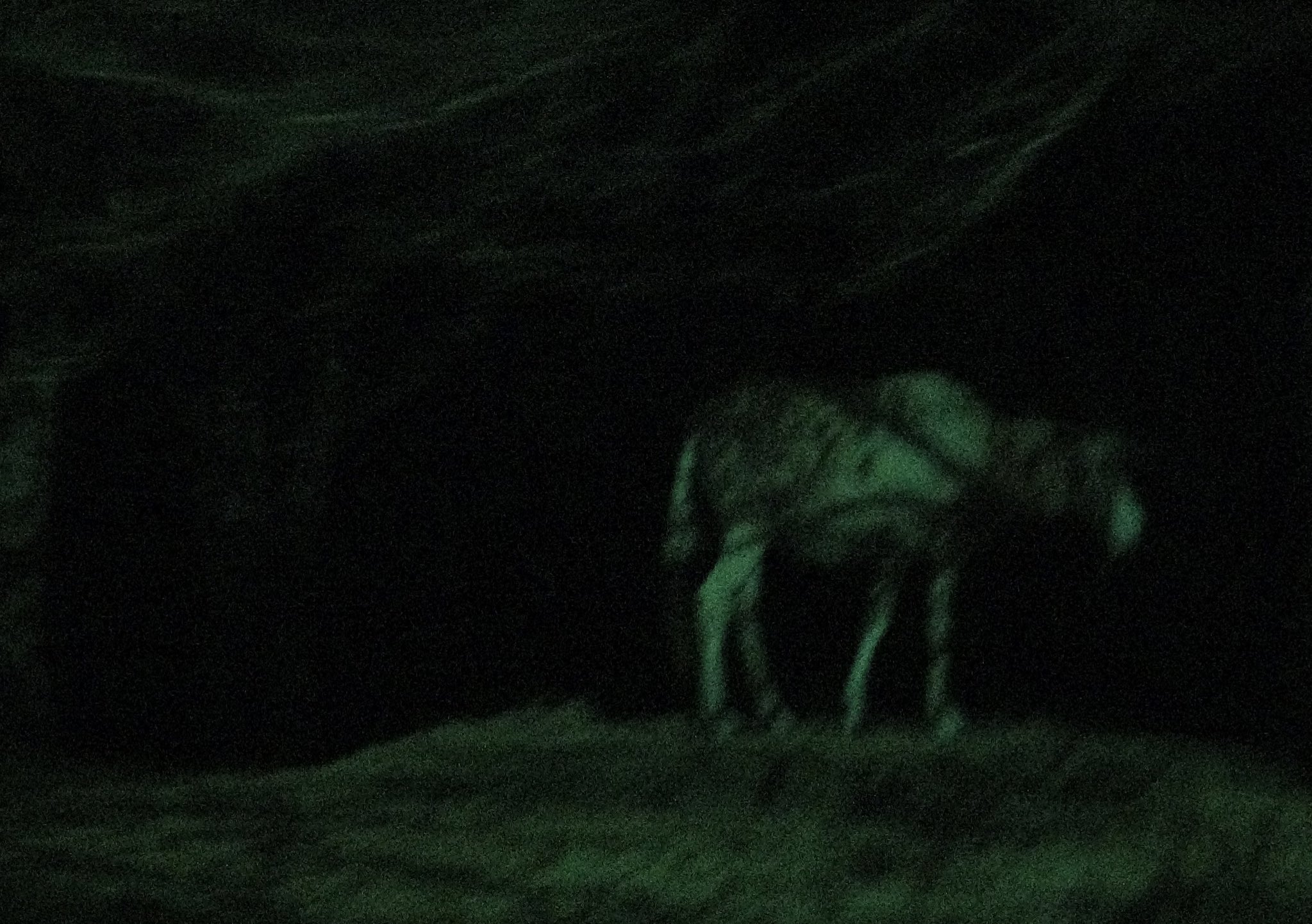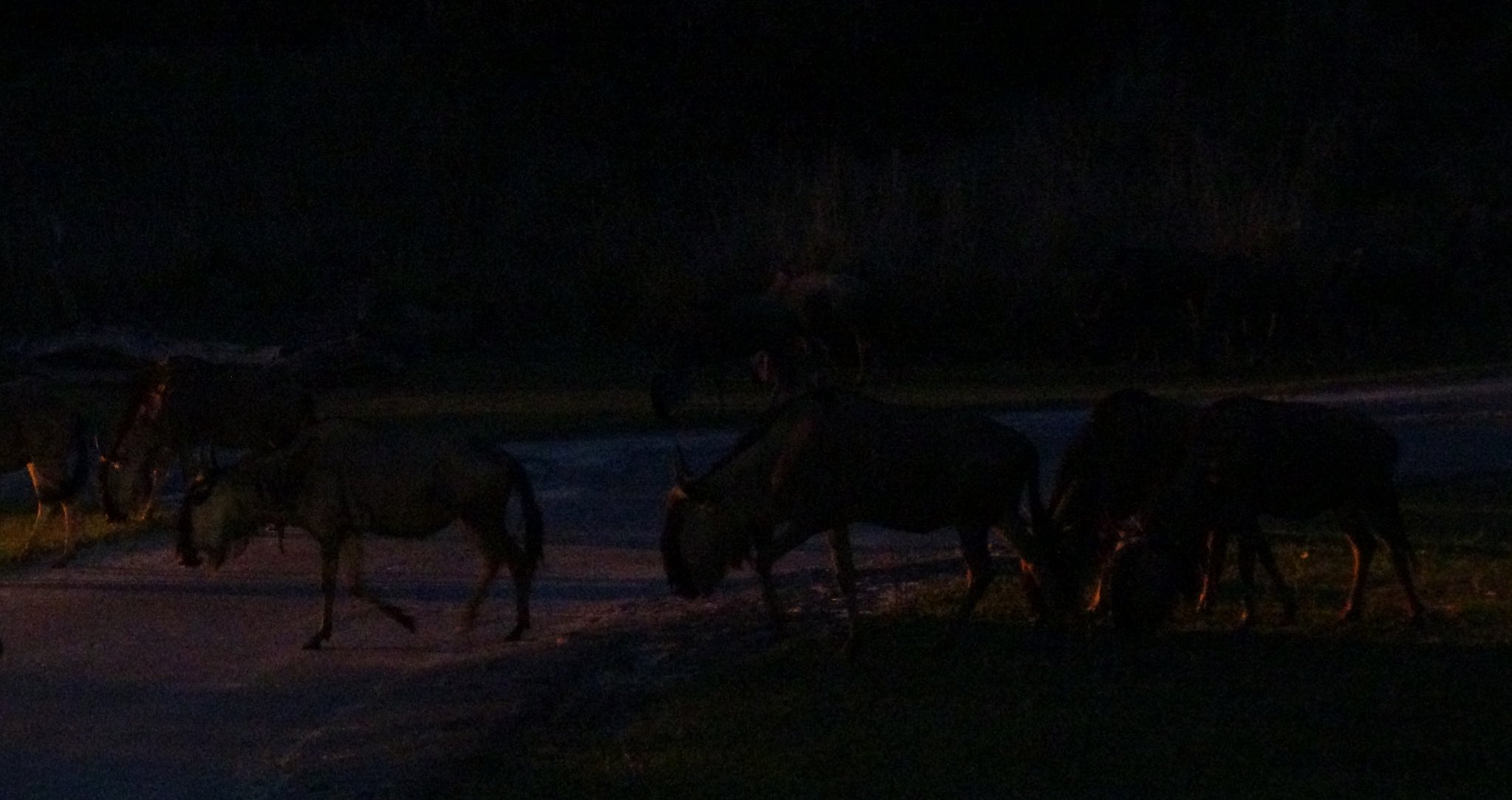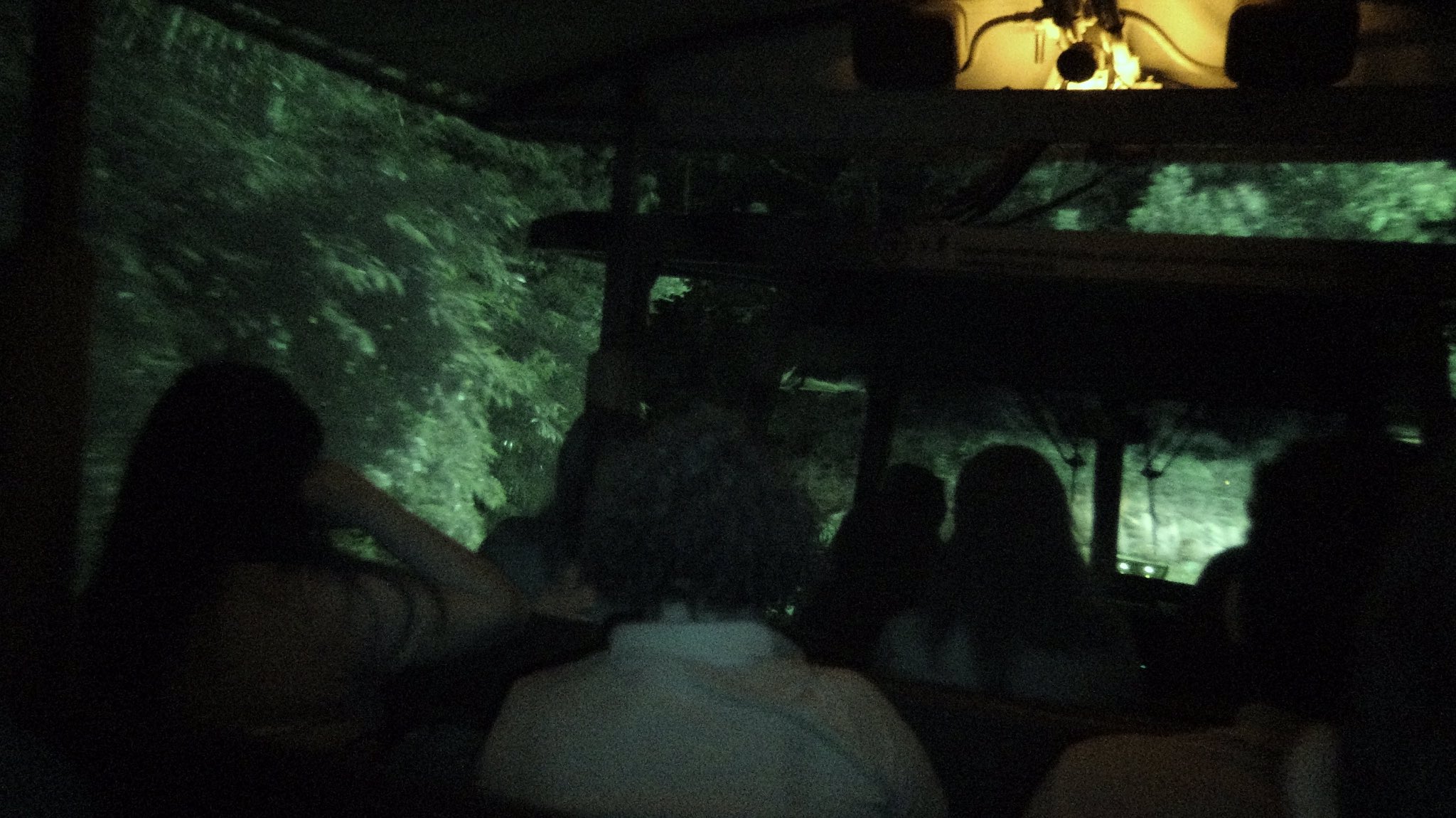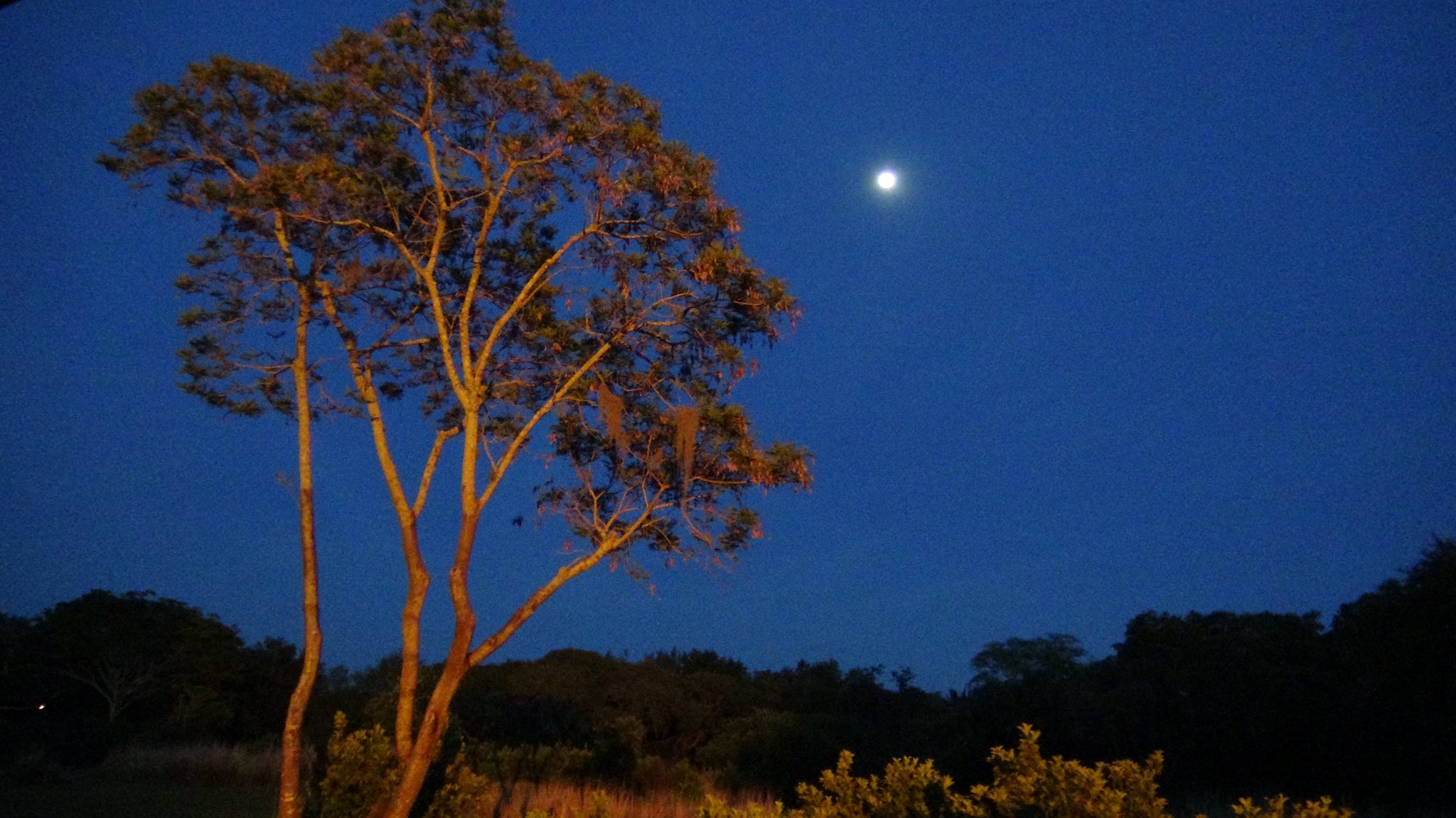 Kilimanjaro Safaris at night was super cool! Most animals I've ever seen!!!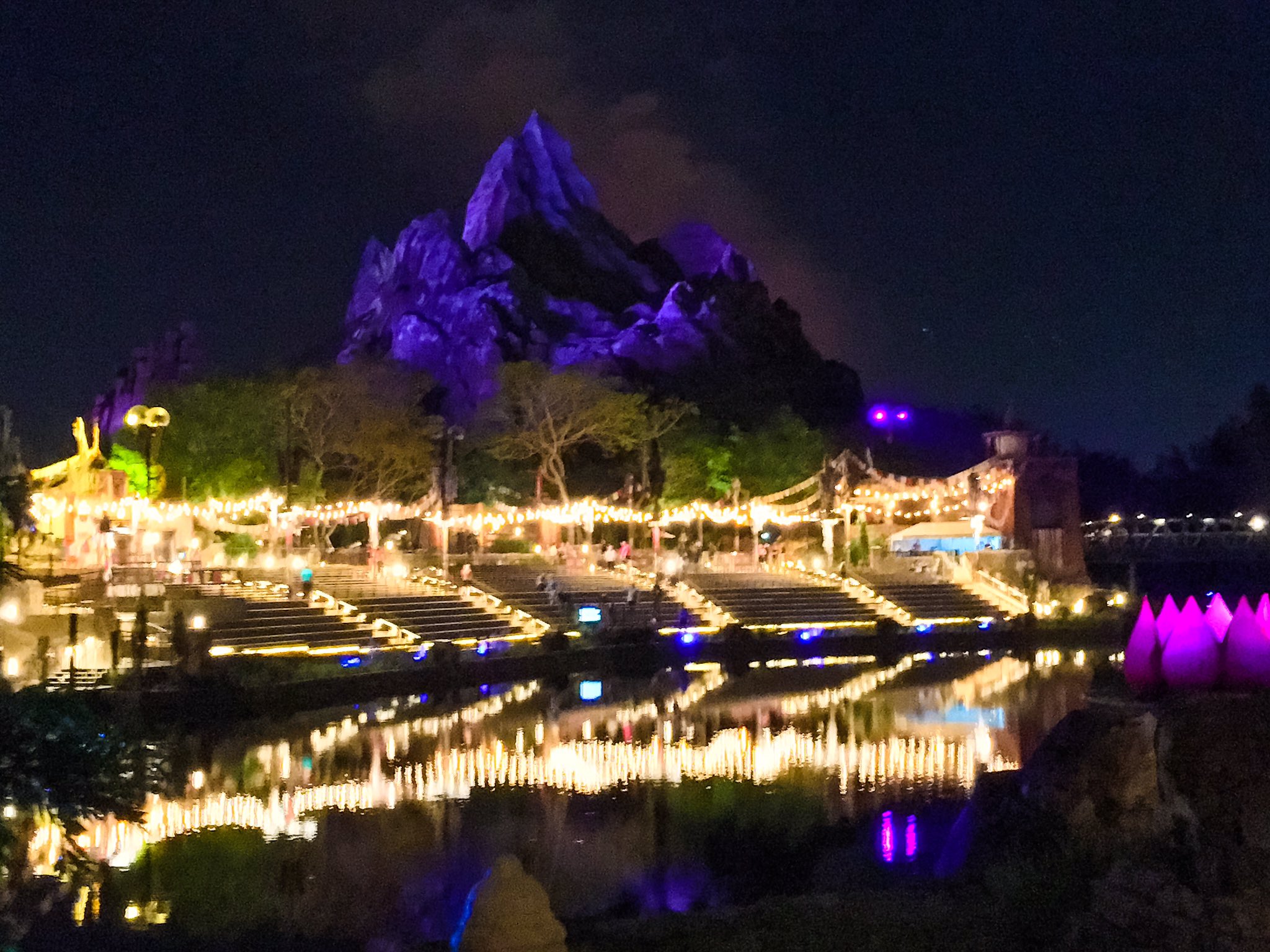 Rivers of Light theater with Expedition Everest in the background! WOW!!!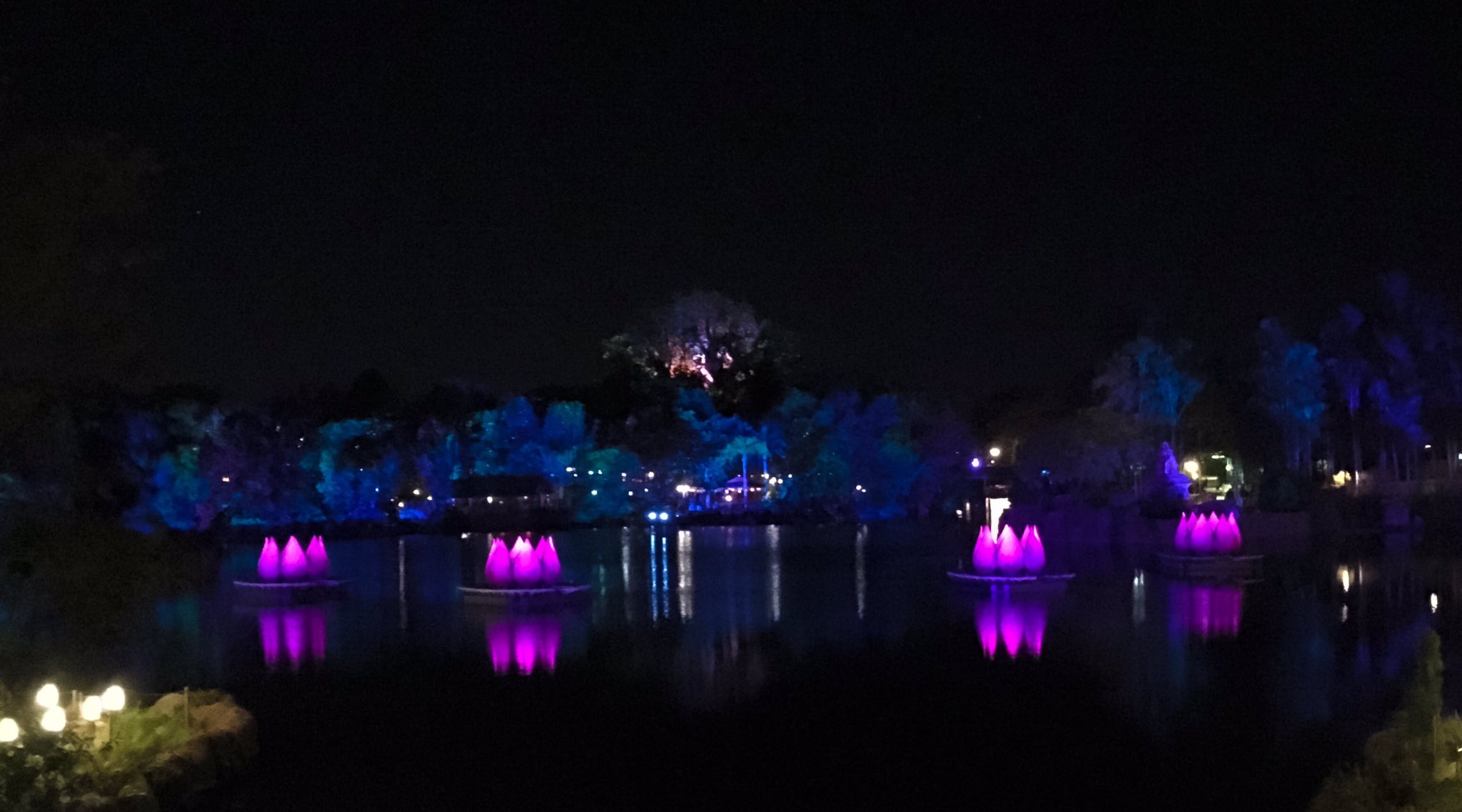 Another view of the Rivers of Light show with the Tree of Life in the background!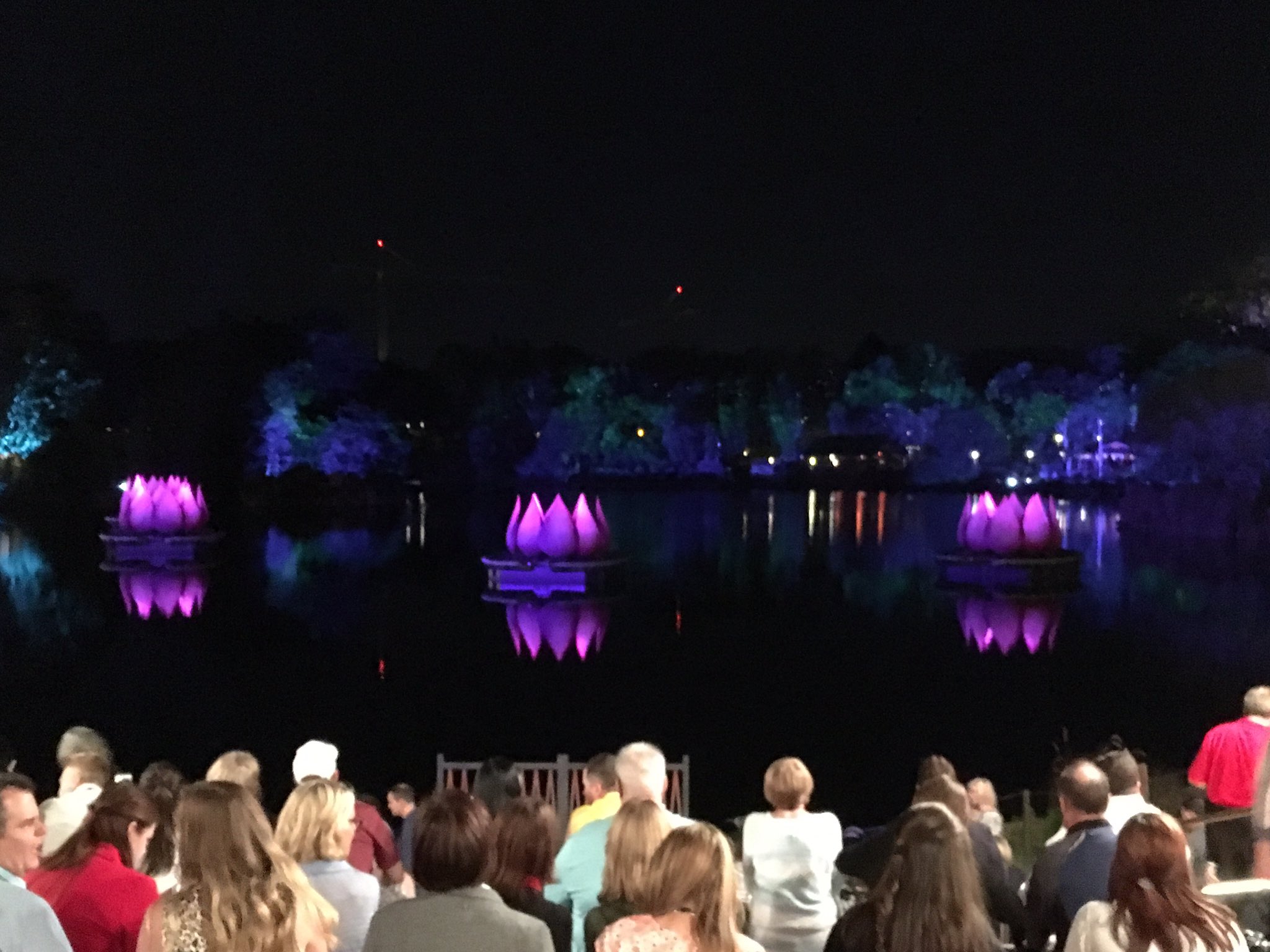 In the theater for Rivers of Light!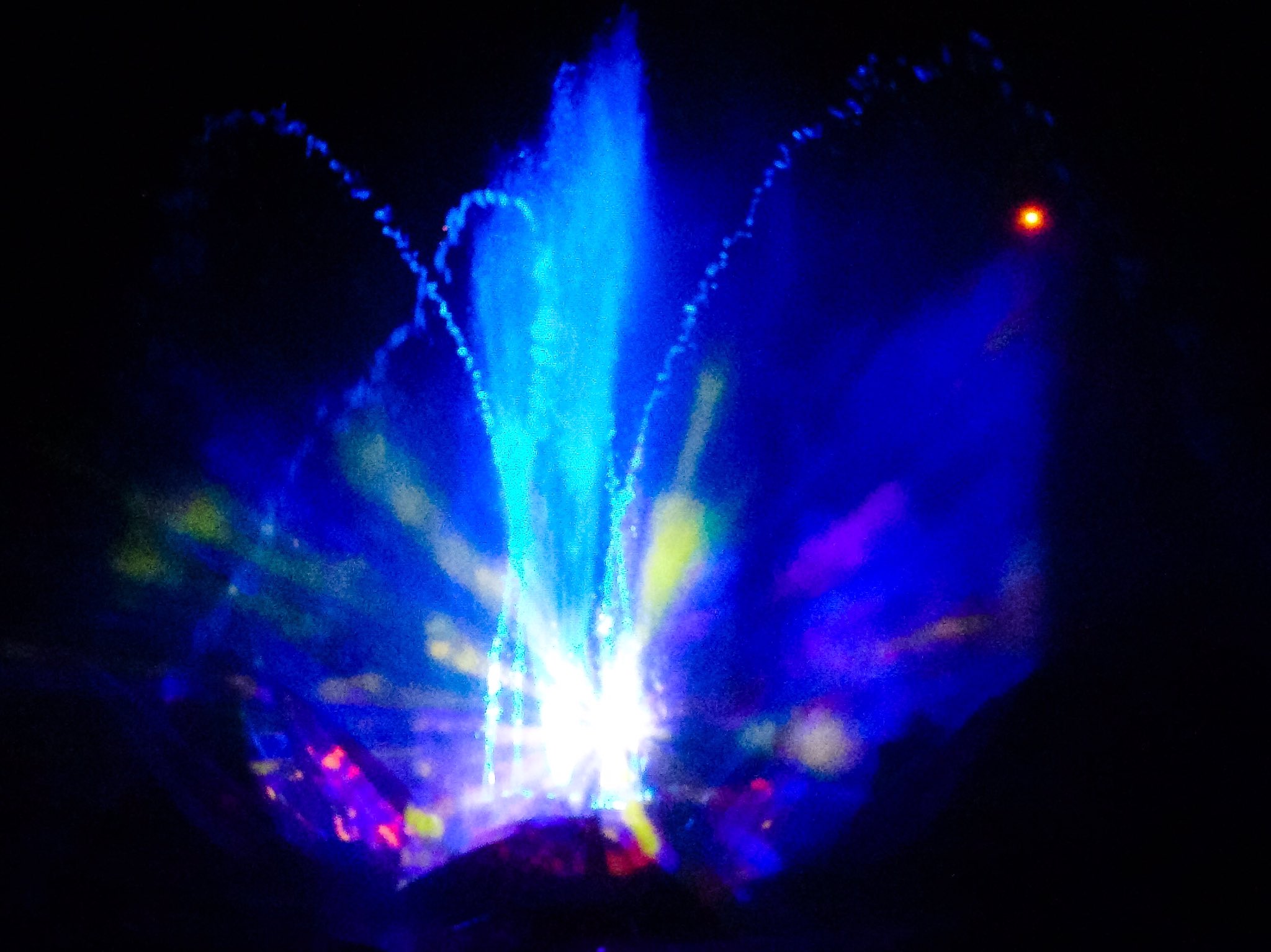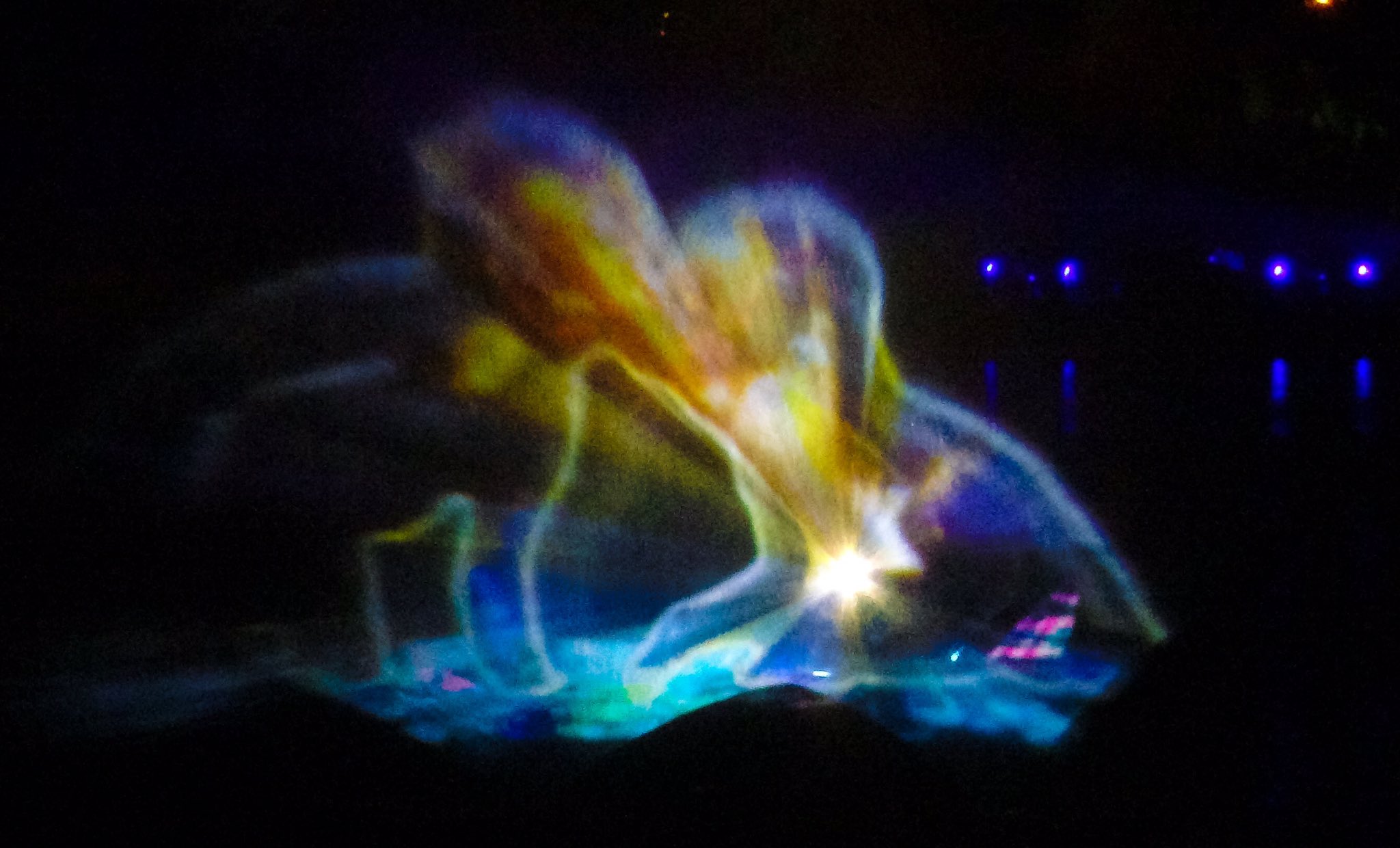 Some cool technology going to be used in this show! It opens (we think) around August, but in the meantime there will be a Jungle Book themed show playing in this theater this evening during summer.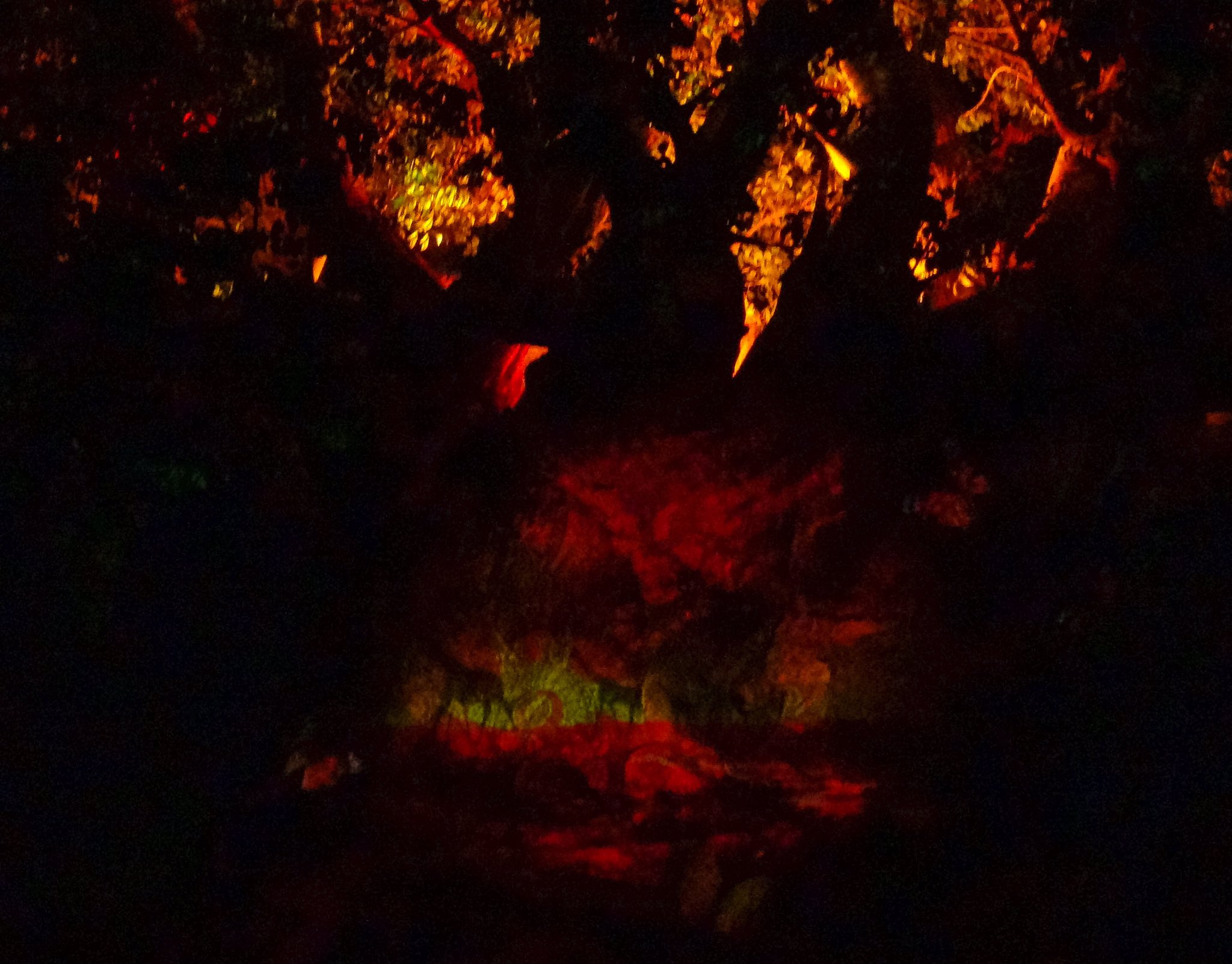 The projection show on the Tree of Life was fantastic! Watch the video above to check that one out!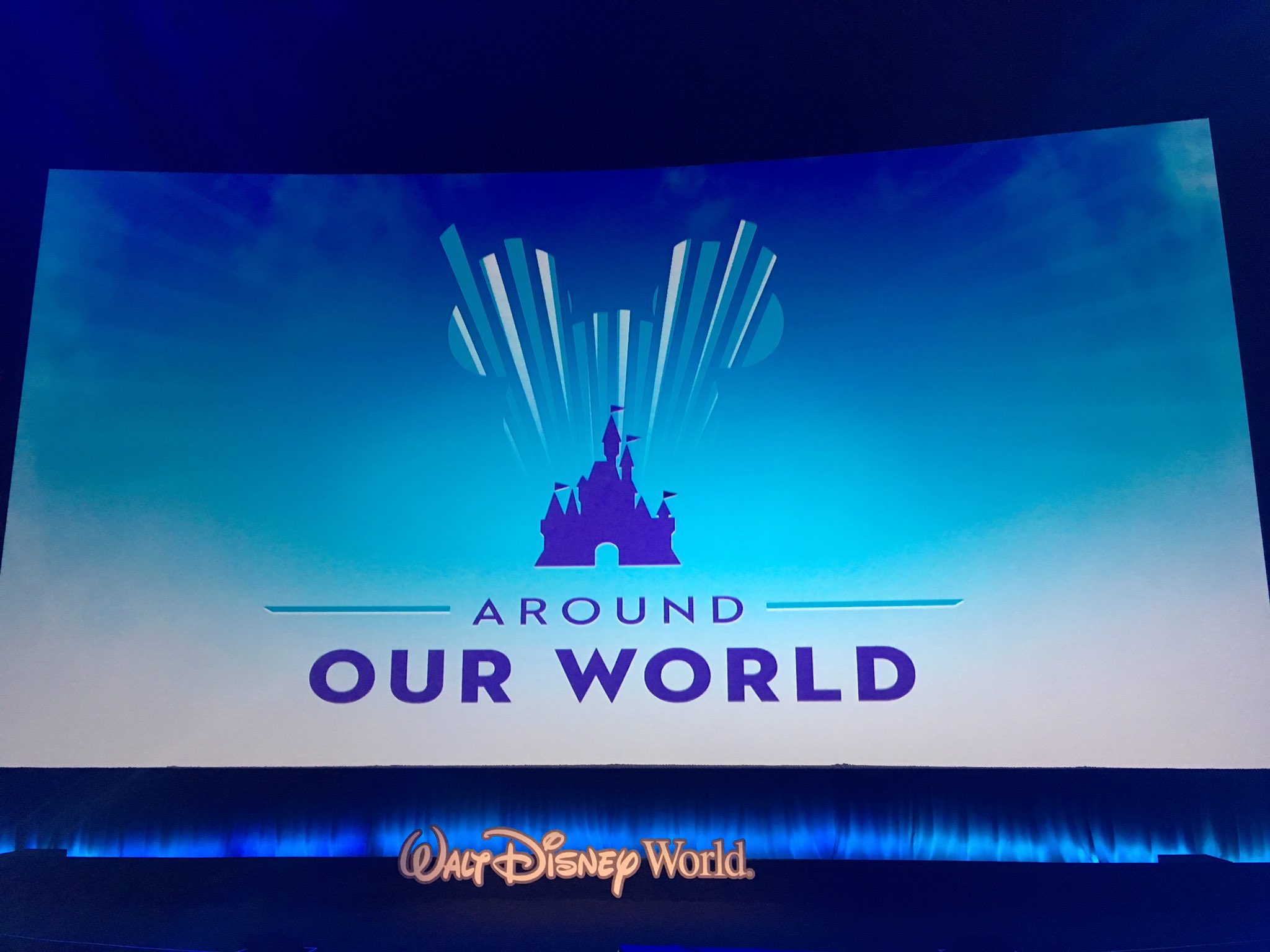 The next morning we had a presentation about things upcoming at WDW...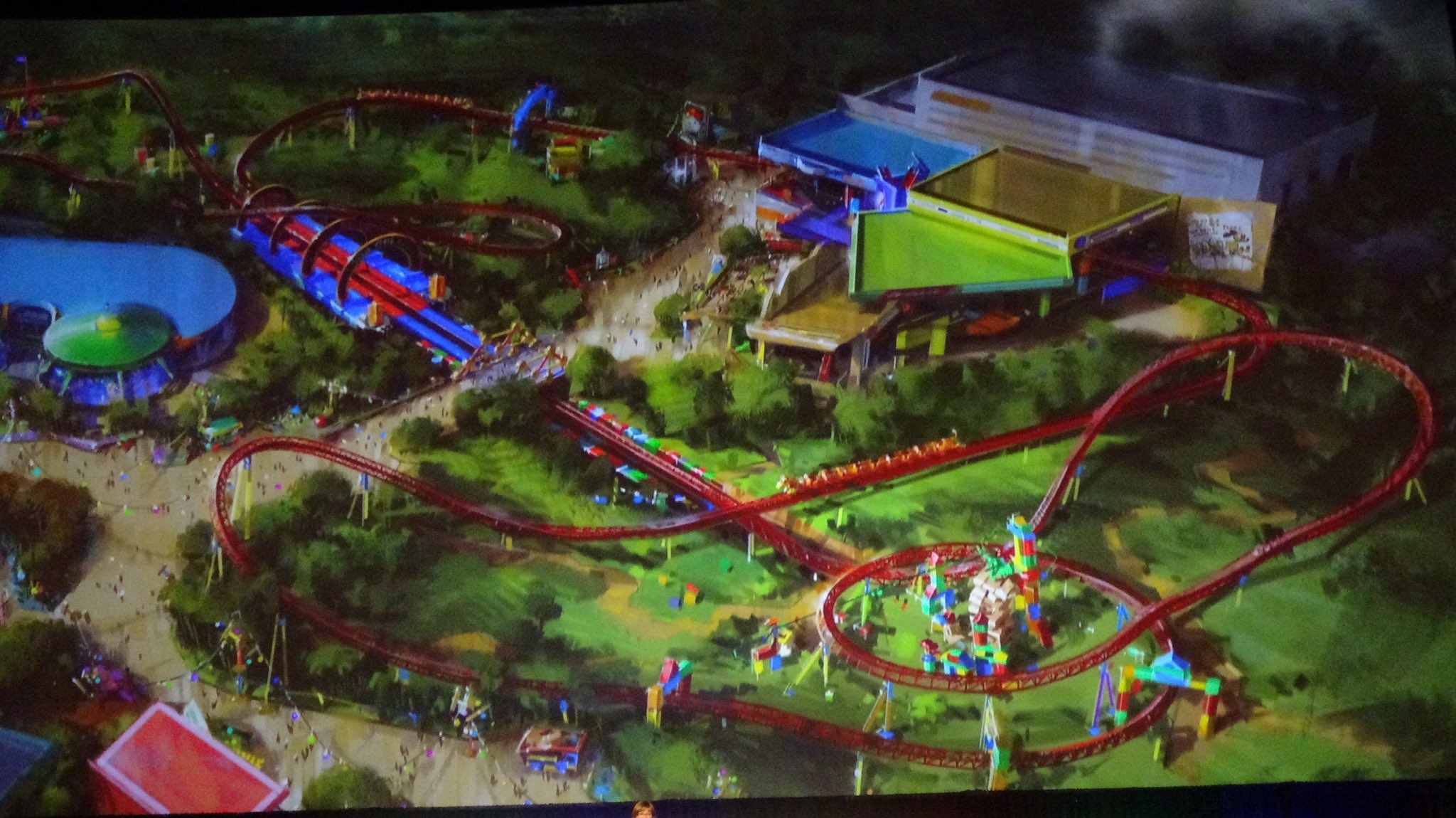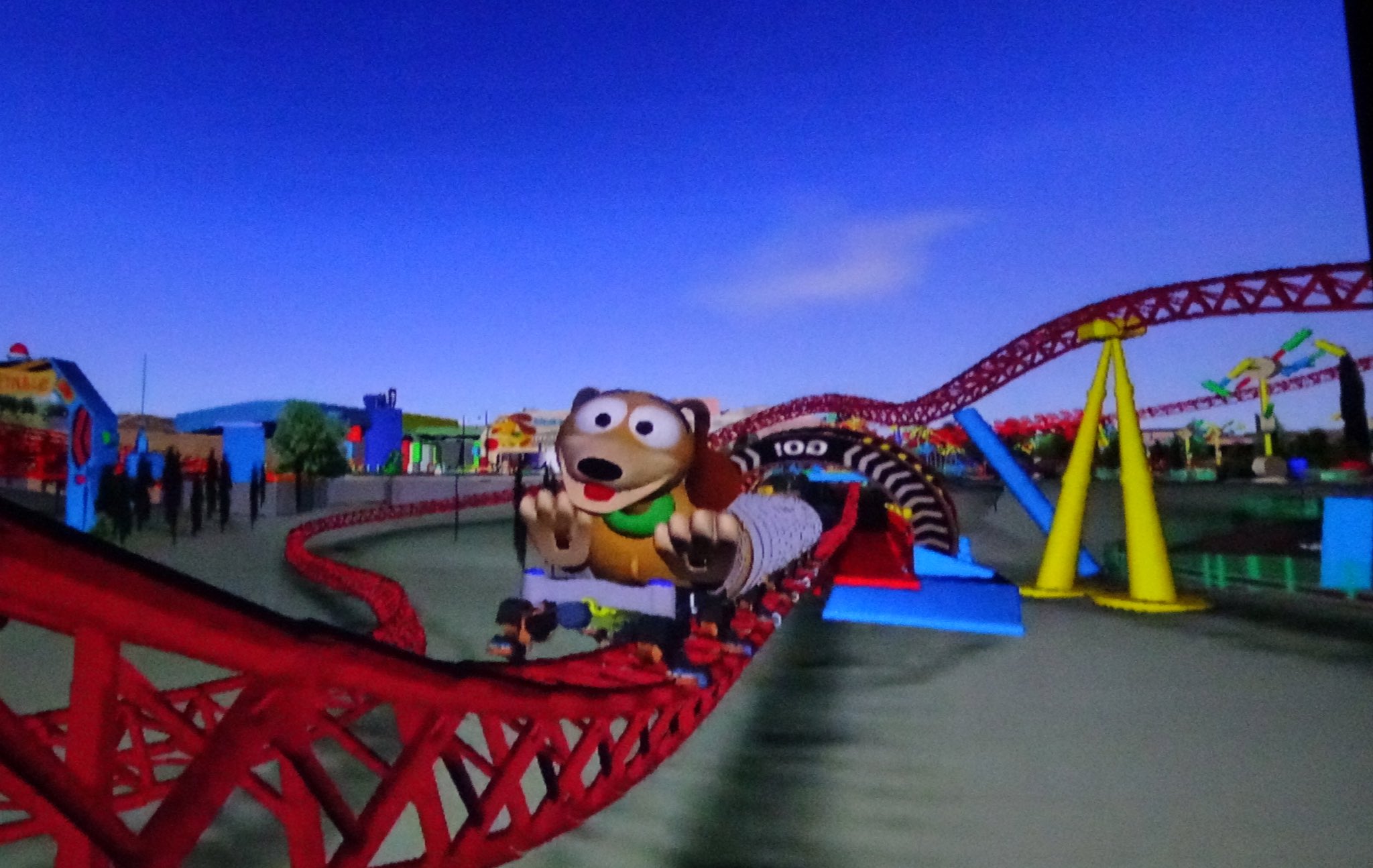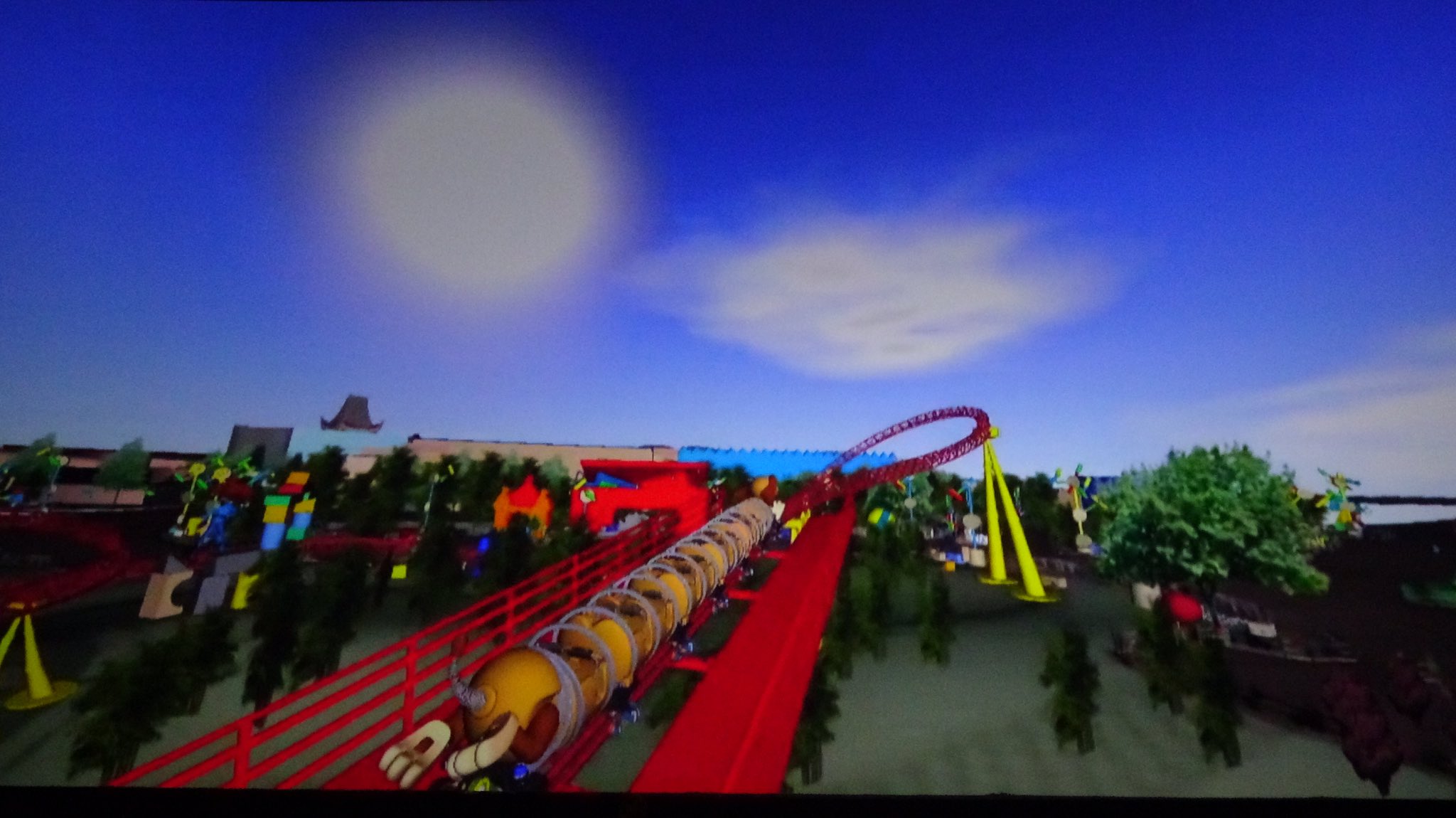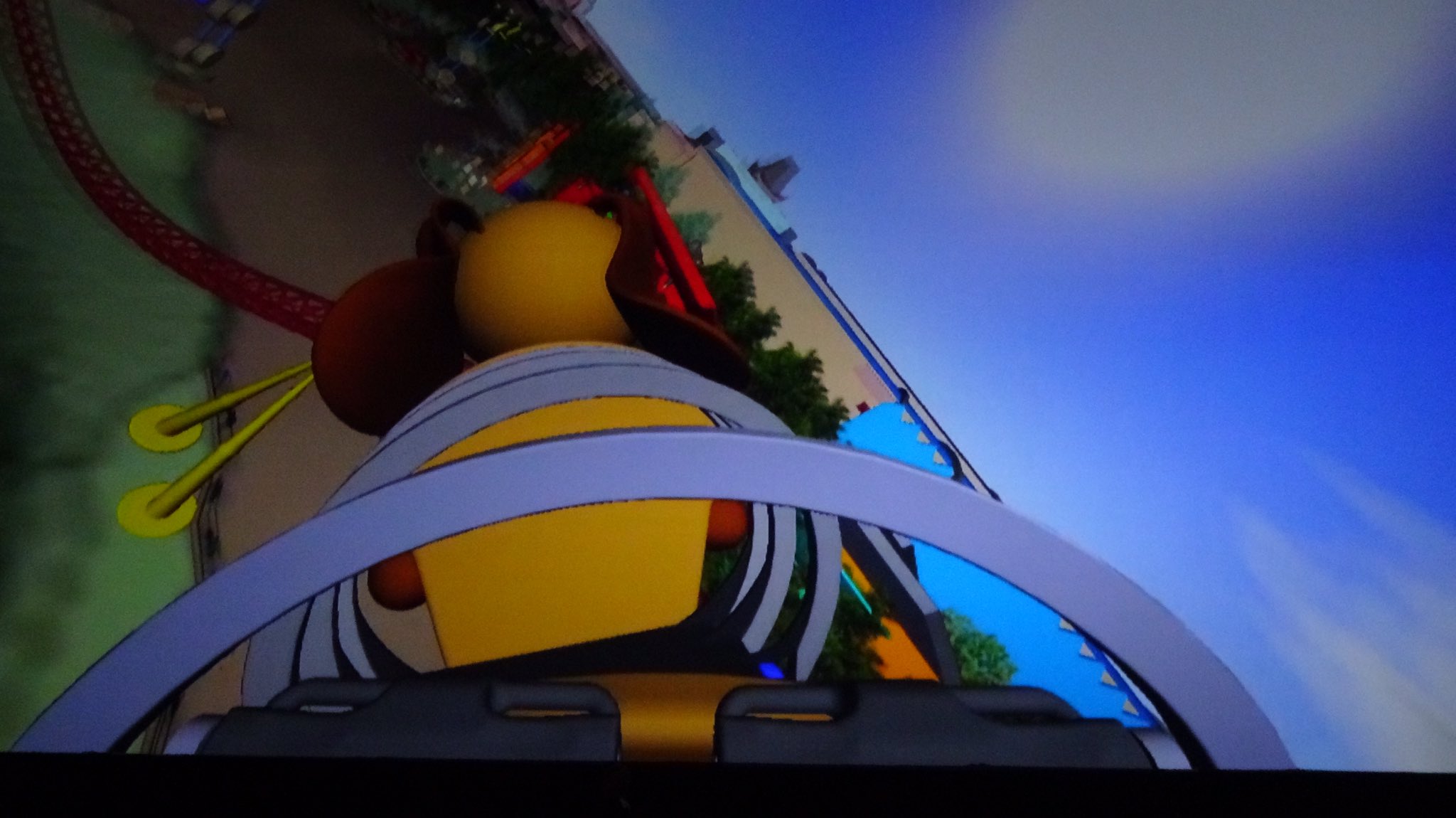 "Slinky Dog Dash" is the official name of the new roller coaster coming Hollywood Studios Toy Story Land!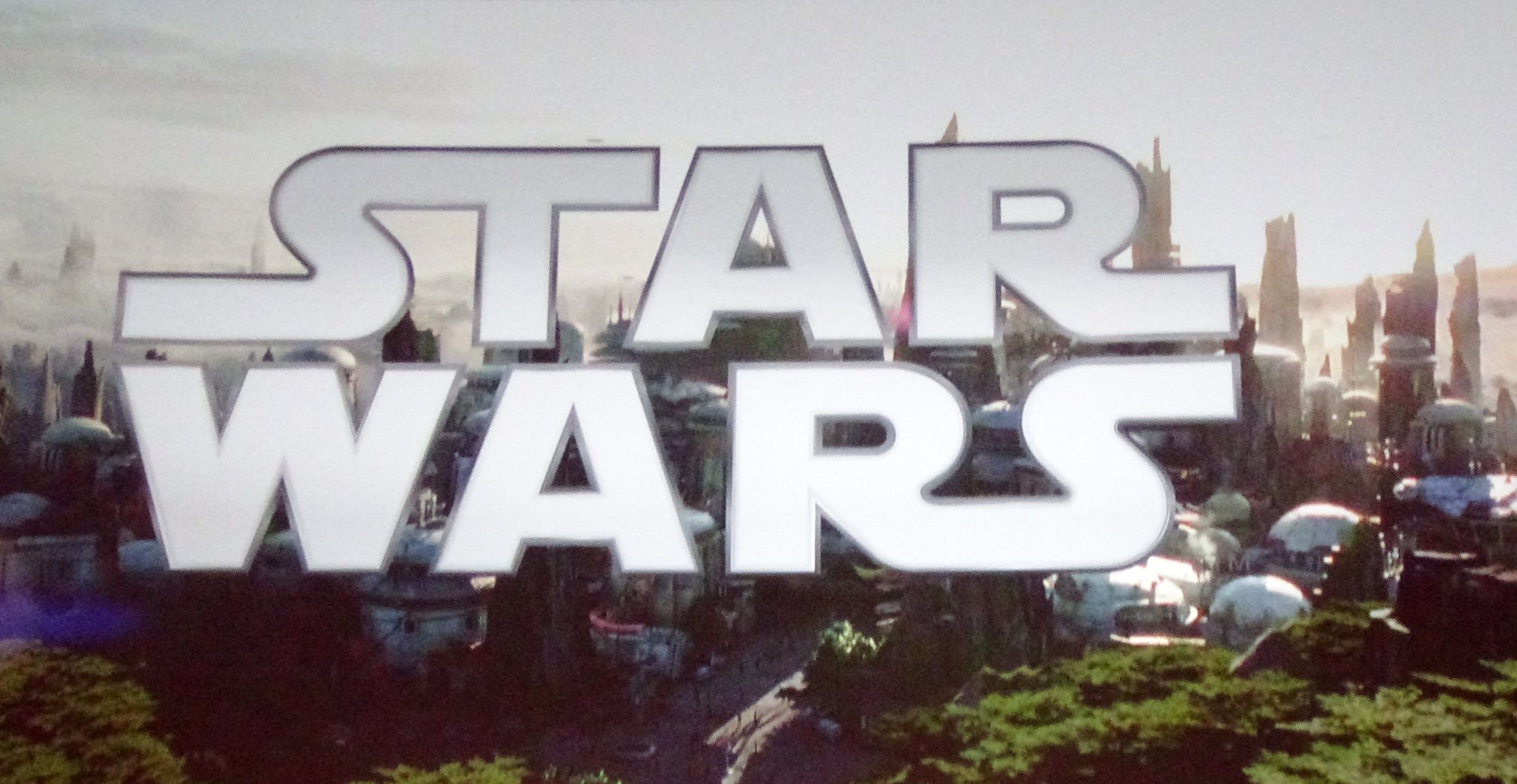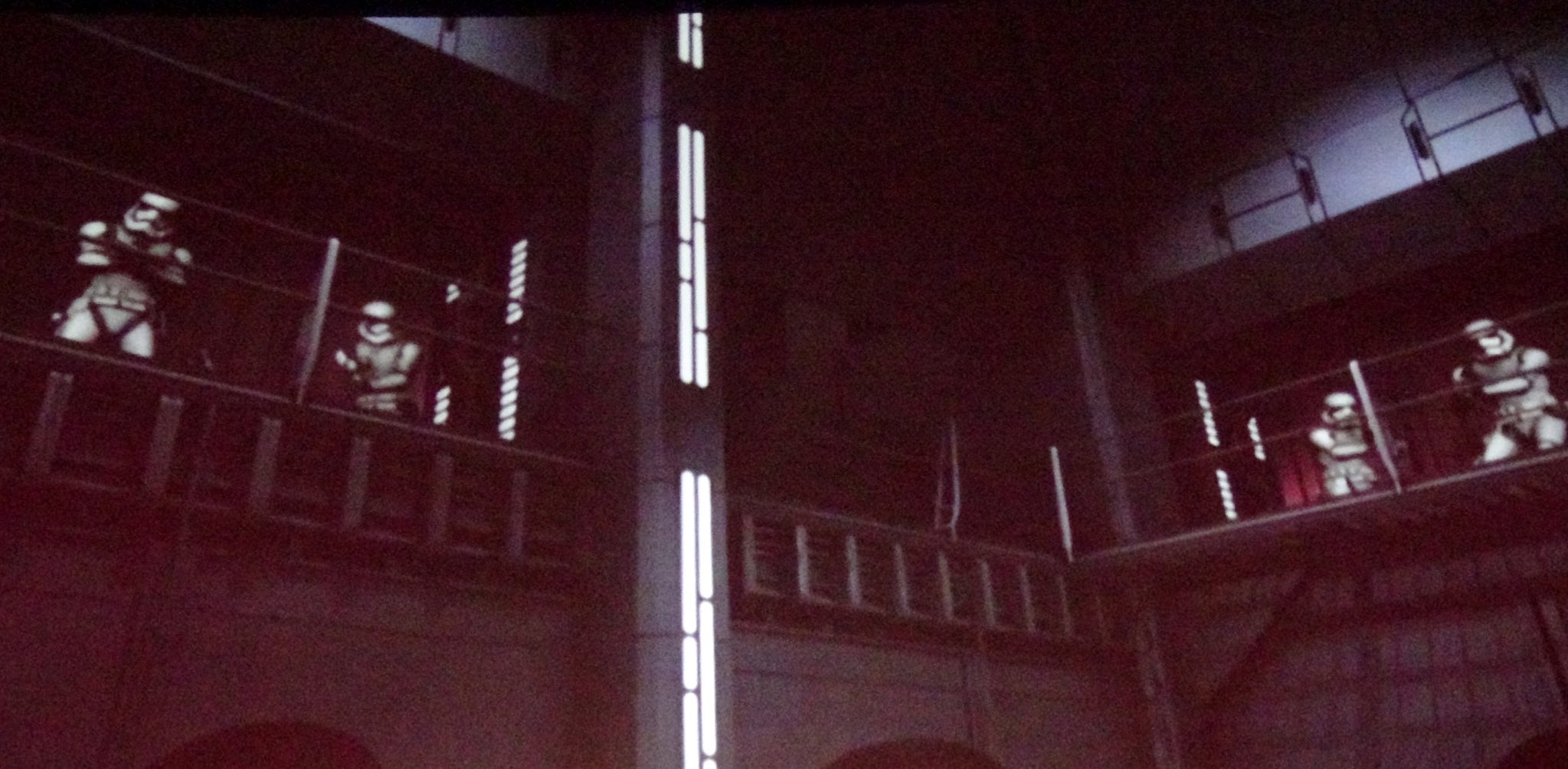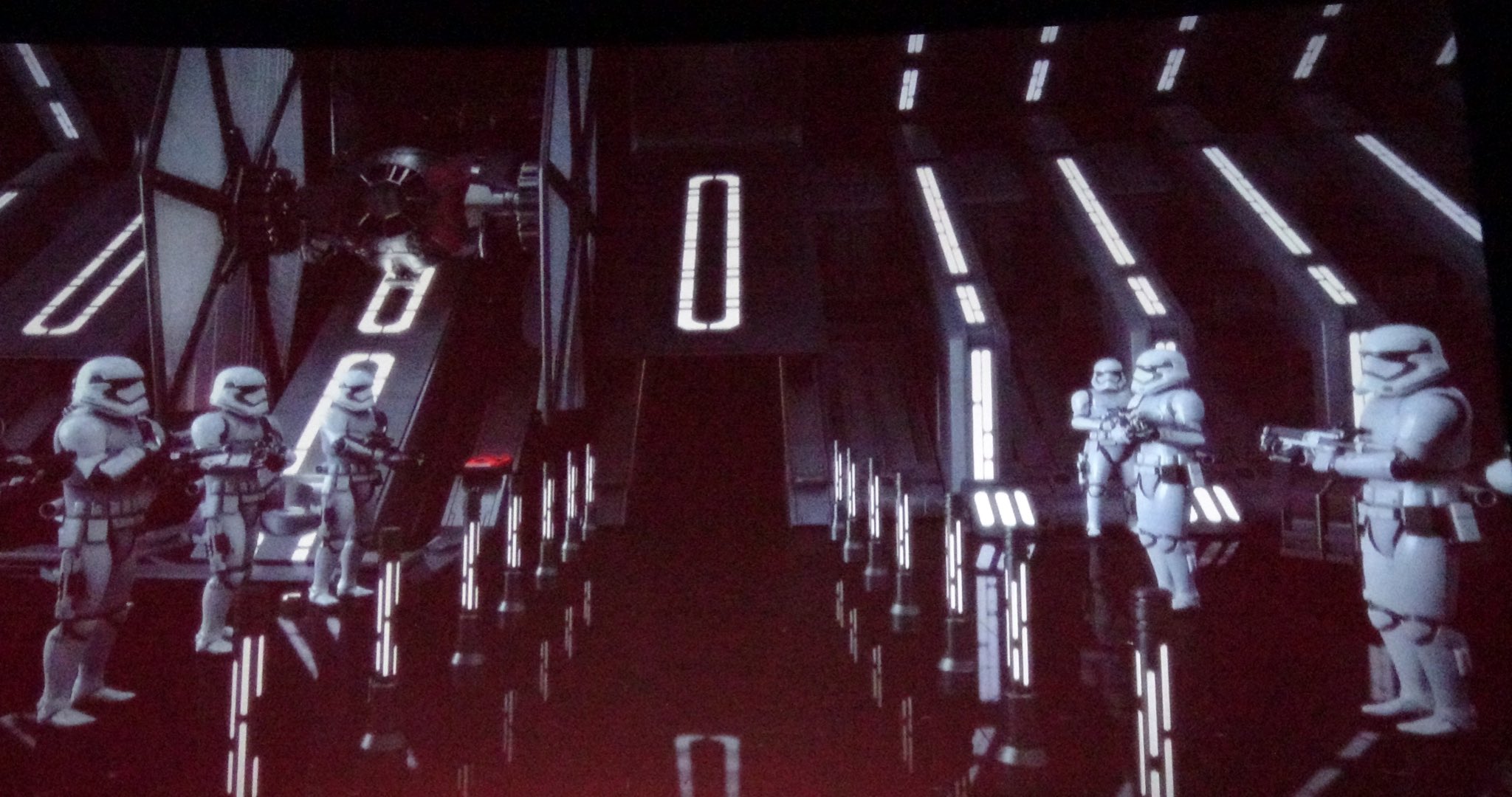 One of two new Star Wars rides will put you in the middle of an action packed adventure!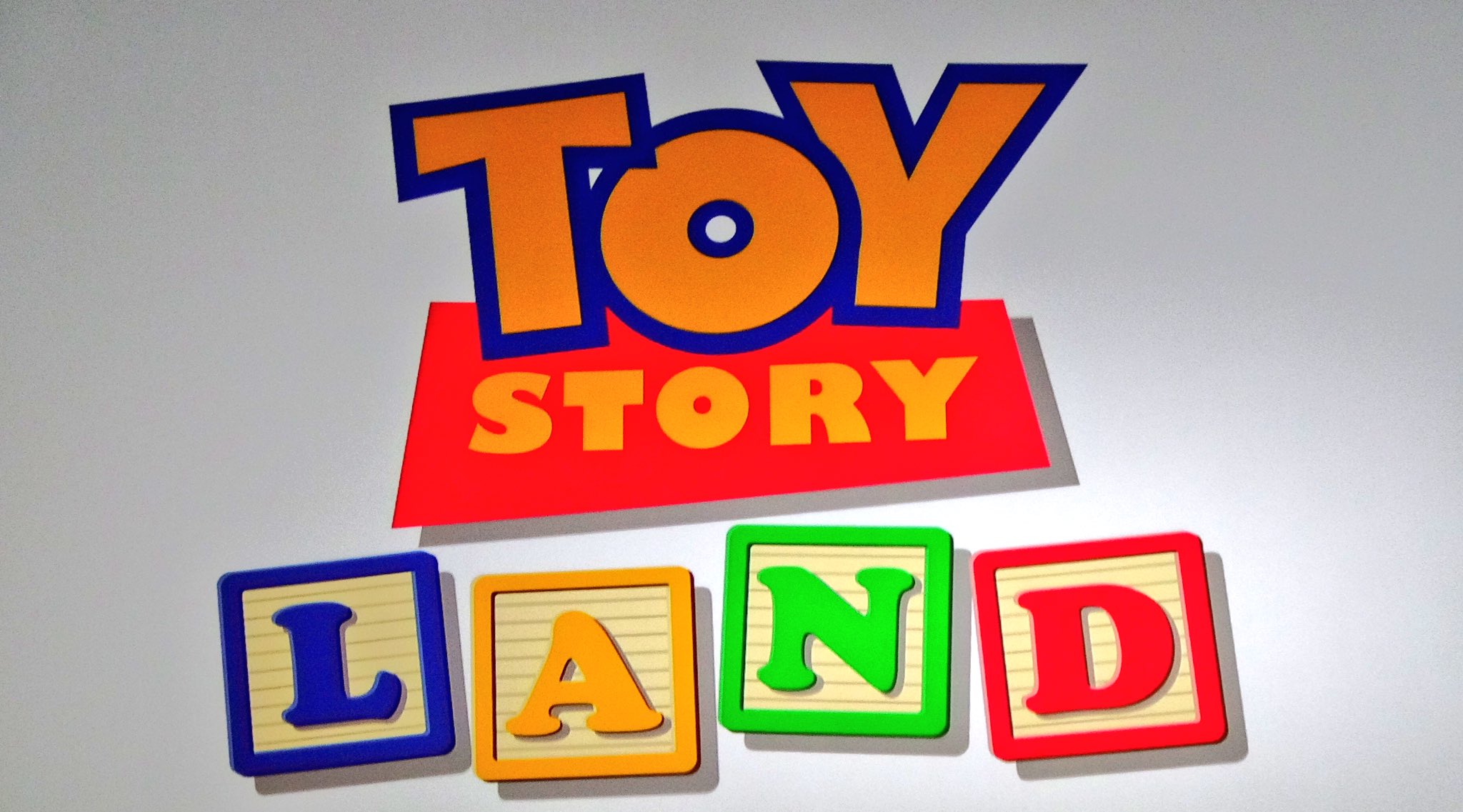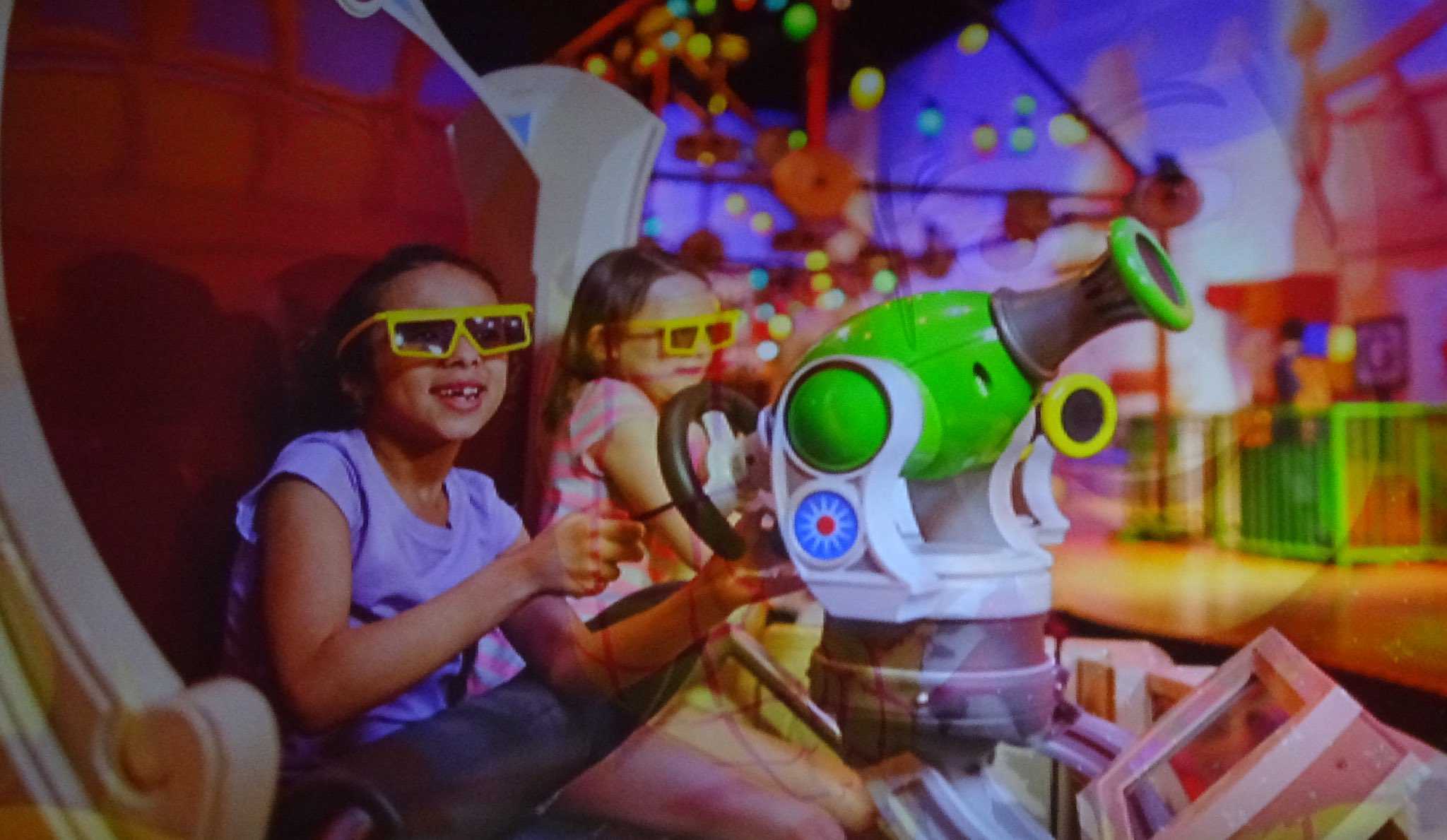 An additional Toy Story Mania track will open Memorial Day weekend 2016.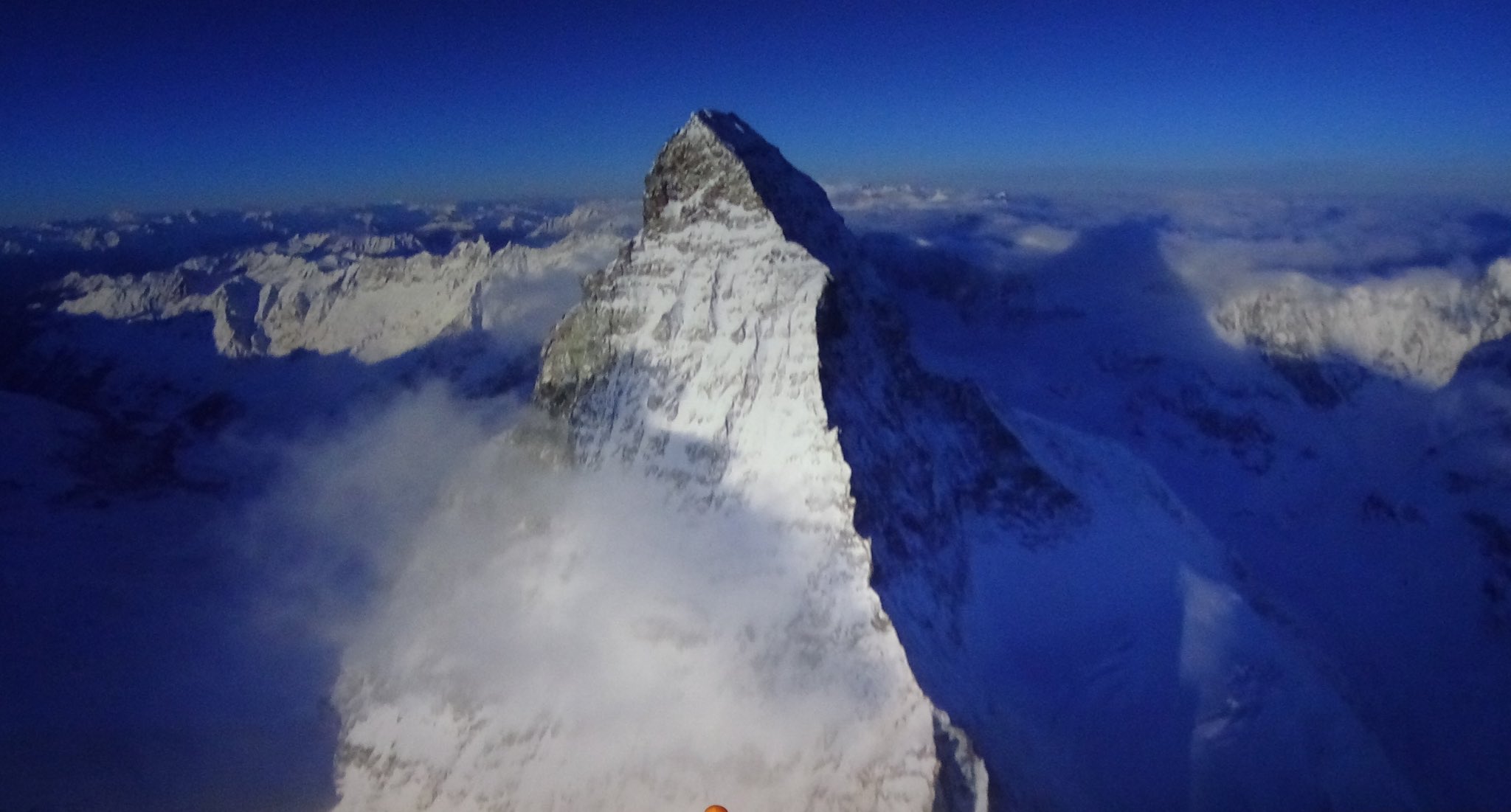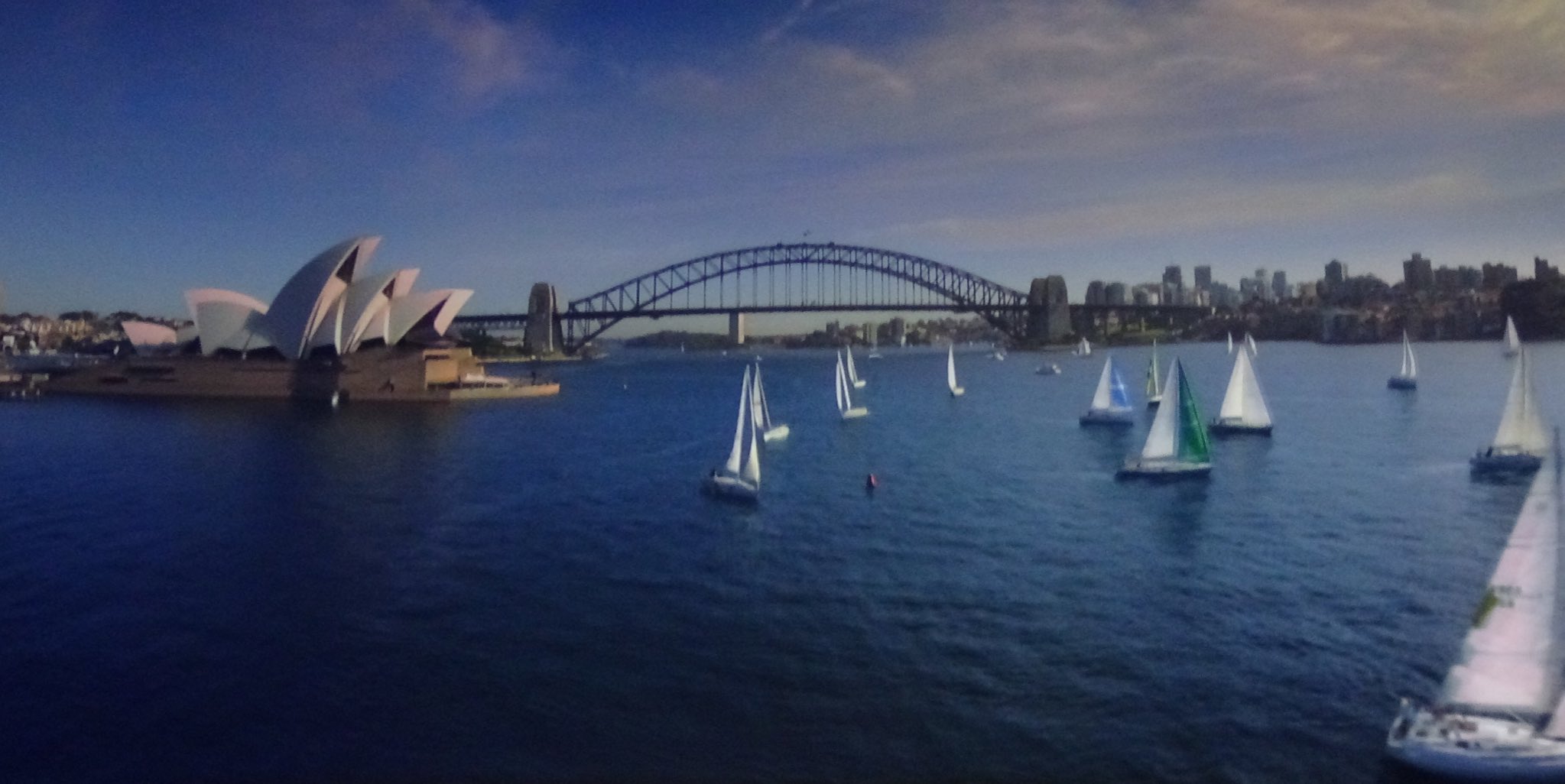 Soarin' Around The World opens at Epcot on June 17th, 2016.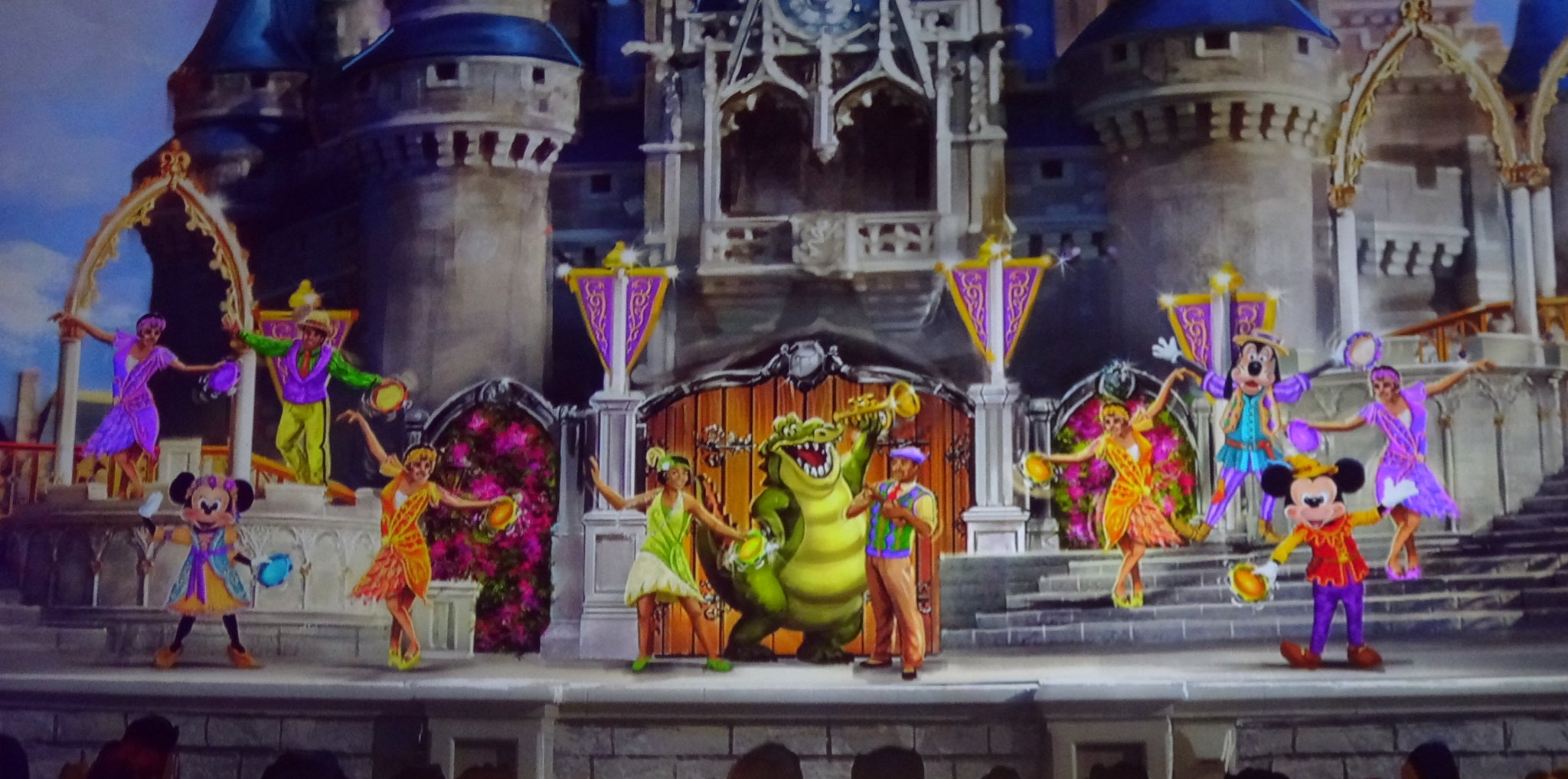 New Magic Kingdom Castle Show opens this summer.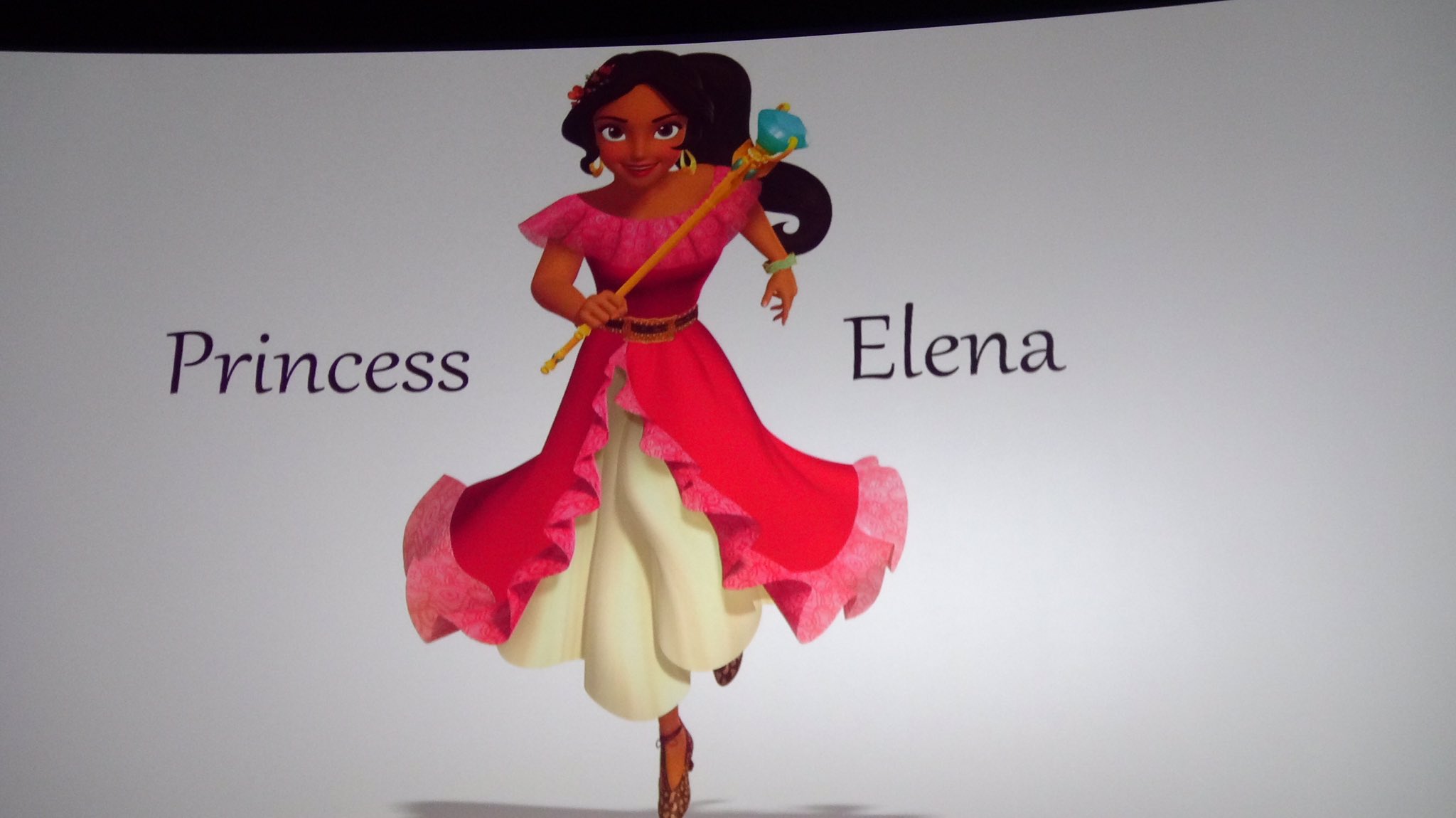 Princess Elena from a new Disney Junior show will be making her way to the parks.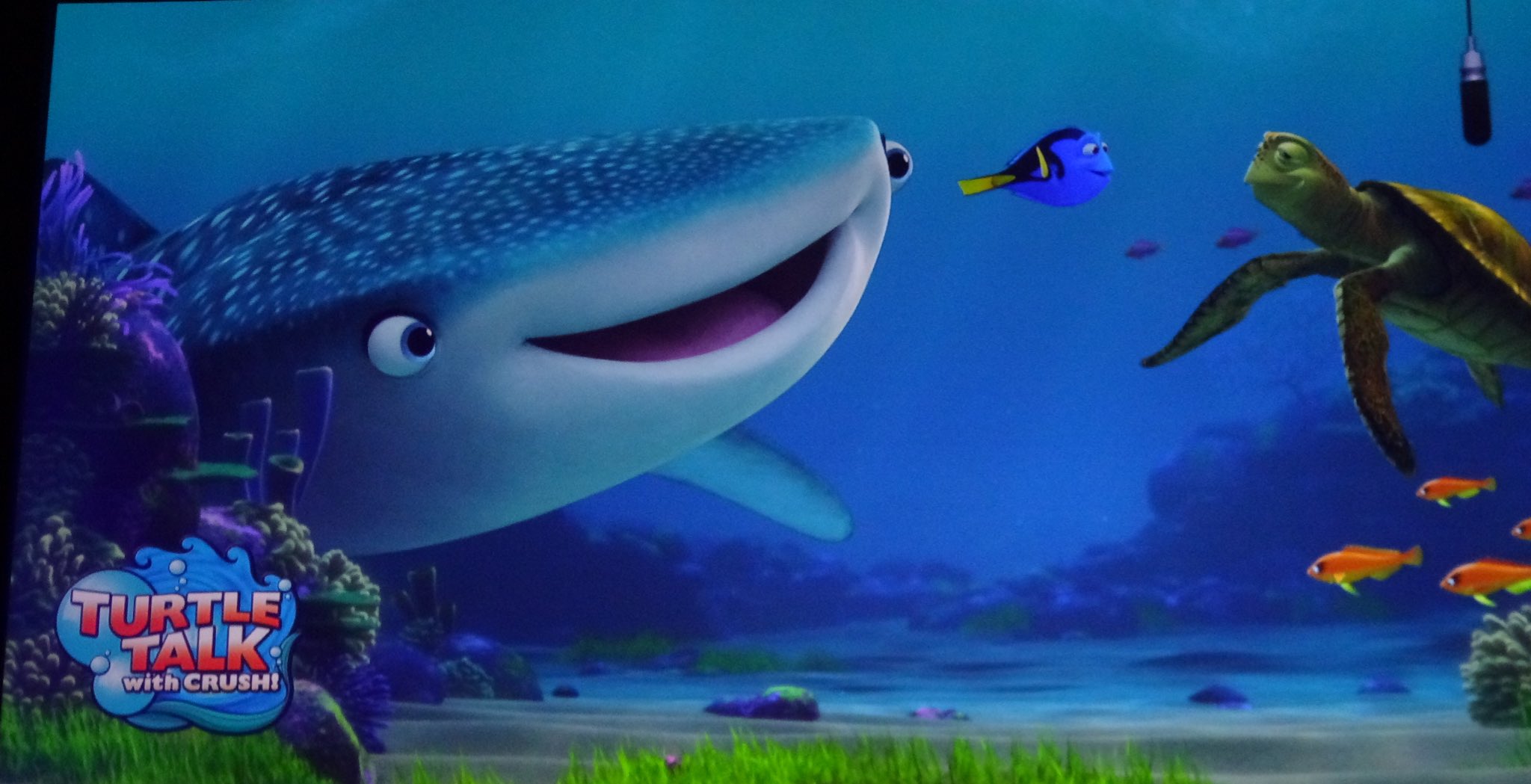 New friends from Finding Dory will be added to Turtle Talk with Crush.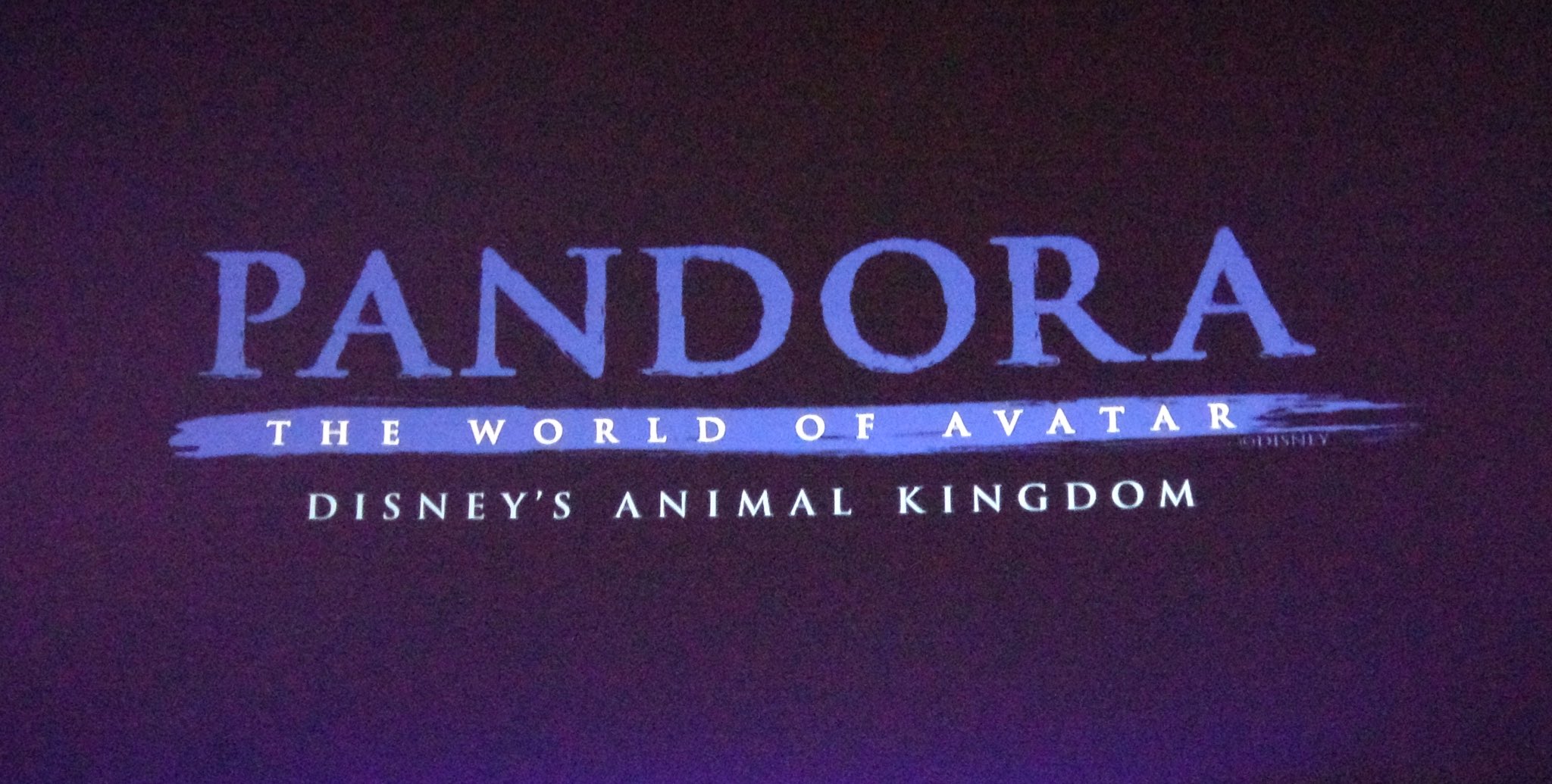 Pandora's 2017 opening at Animal Kingdom was confirmed.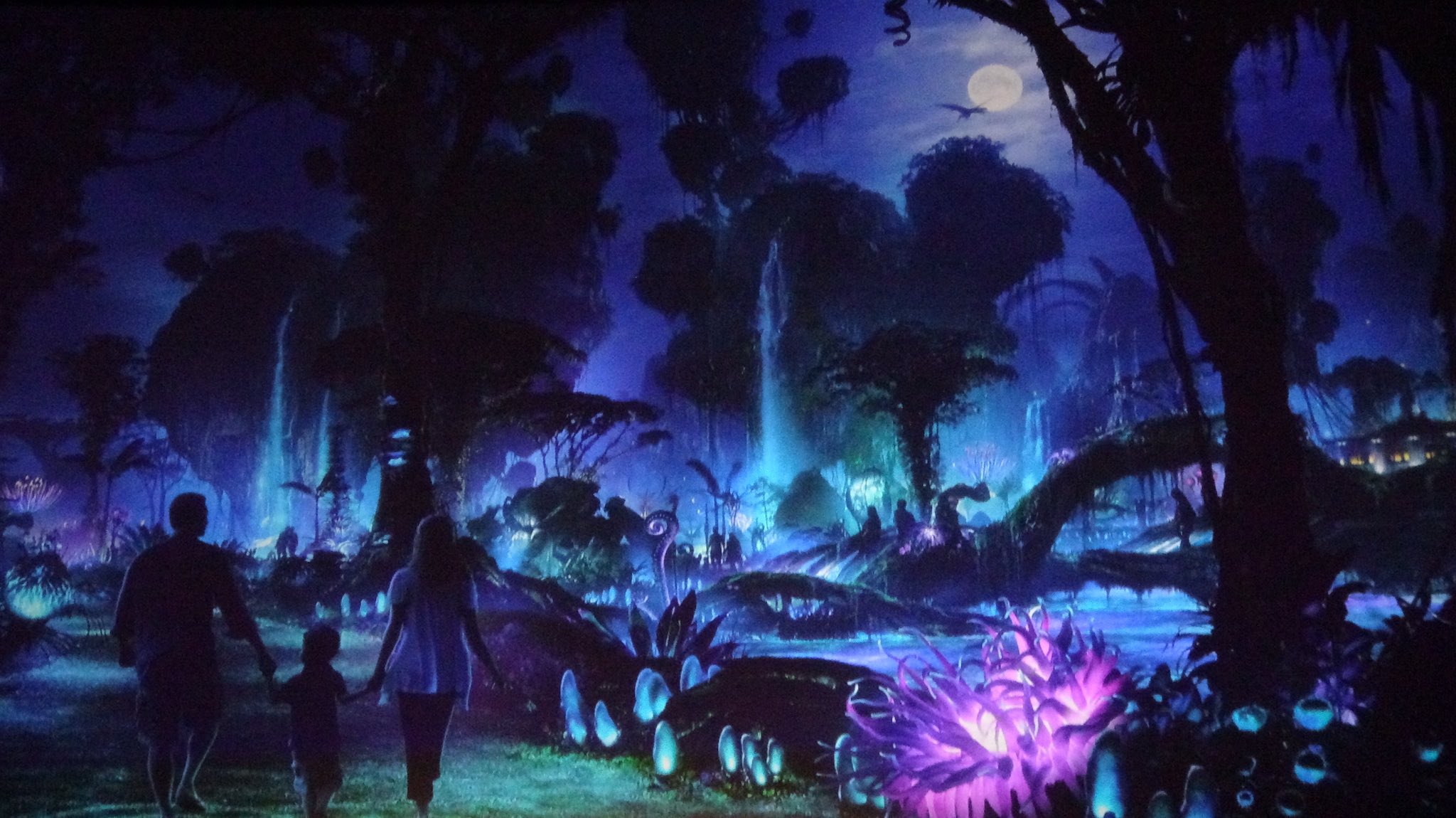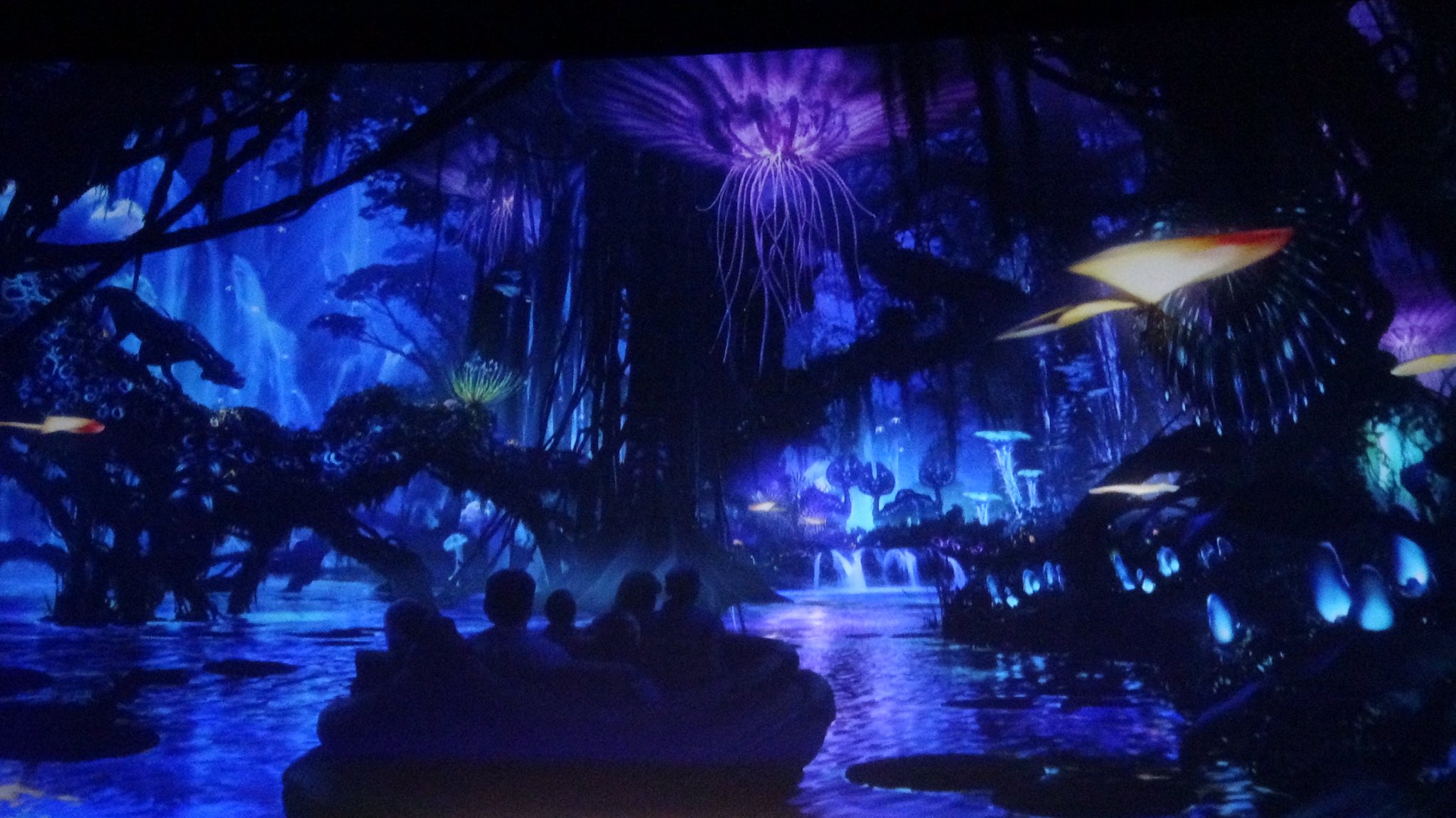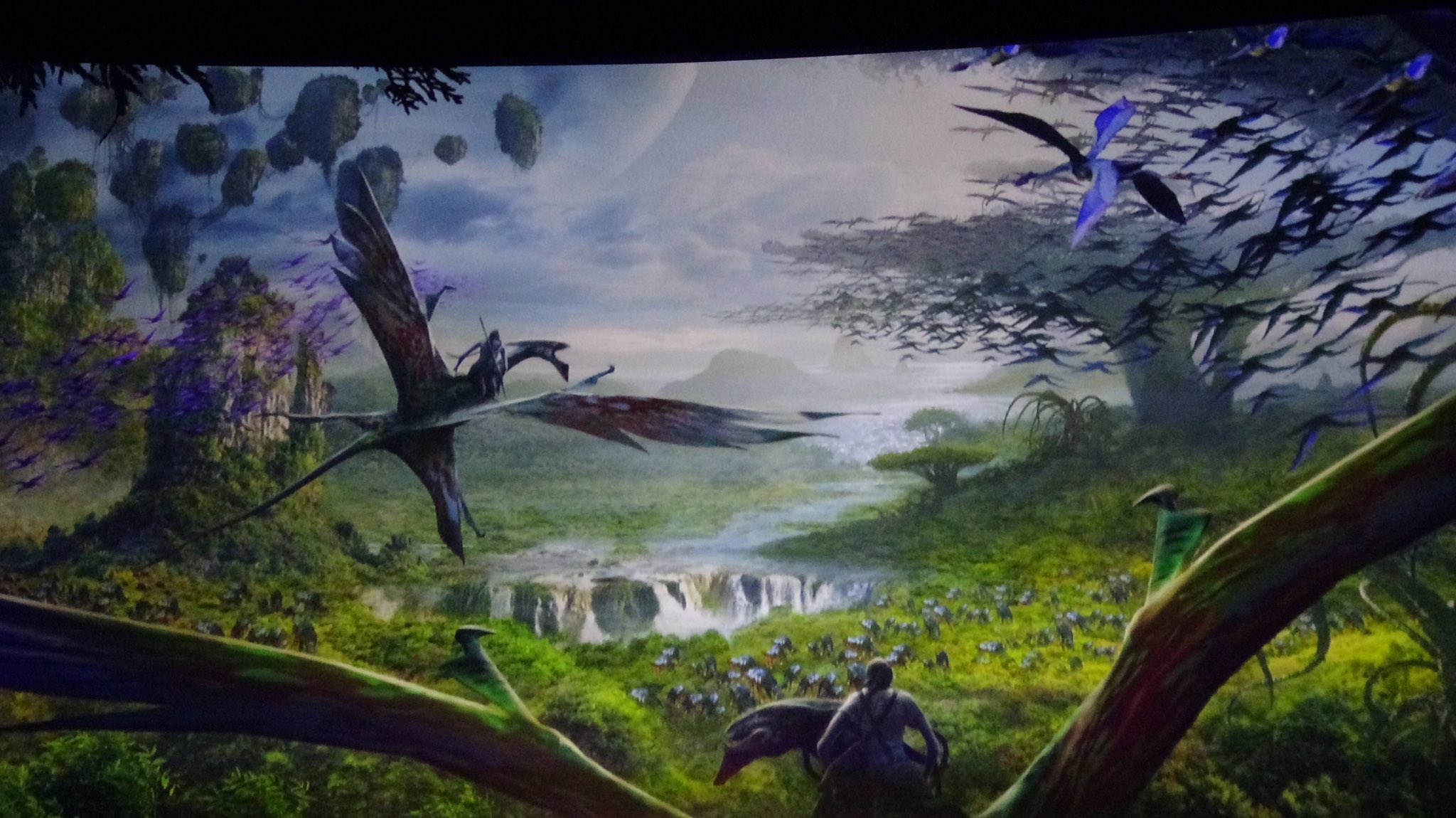 And finally, two new attractions will be coming to Animal Kingdom in 2017 in the new Avatar themed land.

What a great few days! Lots of new stuff coming to the parks this summer and in the next few years! Should be some exciting times at Walt Disney World!