Call my bluff if I'm wrong, but that looks like a ride at Tobu Zoo, not Toshimaen. Either way, that dude didn't look scared, he looked like he was in pain!
It was at Yomiuri Land, not Tobu Zoo nor Toshimaen. Here's a photo I found on the TPR Yomiuri Land page: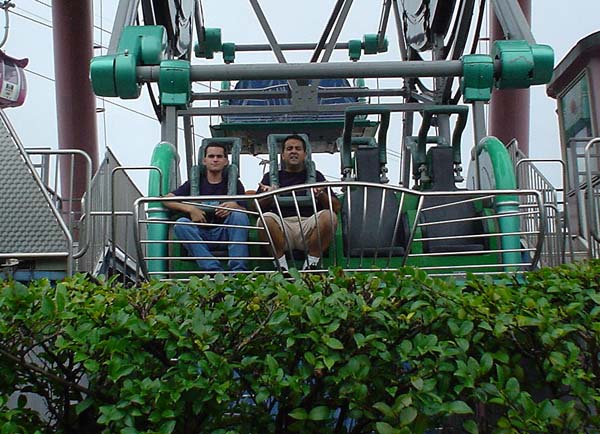 The dude's acting tends to be very over the top in the program, but I wouldn't doubt that he was truly in pain. The same dude had a part in the final Kurosawa film but he acts much more subtly.