Thu Feb 25, 2016 3:11 pm
This is simple. Post what ride you miss the most and why.

Example:
I miss Texas Cyclone from Astroworld because it was a classic coaster
Thu Feb 25, 2016 4:58 pm
To be Honest

Colossus
Gwazi
Back to the future: The ride
Jaws
Thu Jun 16, 2016 9:33 am
Without a doubt Python at BGT. Was it rough? Yes. Was it kinda lame? Yeah. But was it old-school Arrow and still awesome for whatever reason? Yup.
RIP 1976-2006
Fri Oct 25, 2019 10:26 am
I miss kingdom of the dinosaurs at knott's berry farm. The ride they put in place of it is laaame.
Fri Oct 25, 2019 1:02 pm
Sky Whirl at SFGAm
Eagle Fortress at Everland
Jenkinson Beach Fun House*
Volcano at Kings Dominion
Yosemite Sam at Six Flags Over Texas*
Regina at Tobu Zoo


* Not sure if they're closed or not
Sat Nov 16, 2019 10:22 pm
The only defunct coaster I have ridden that I will always miss is Volcano. I am SO grateful it was open during my 2017 visit, and out of all the defunct coasters I got a chance to ride, Volcano is the only one that I will actually miss for many years to come.
Sun Nov 24, 2019 11:28 pm
Great Movie Ride because nostalgia
Tue Nov 26, 2019 1:42 pm
Wacky Soap Box Racers--Knott's Berry Farm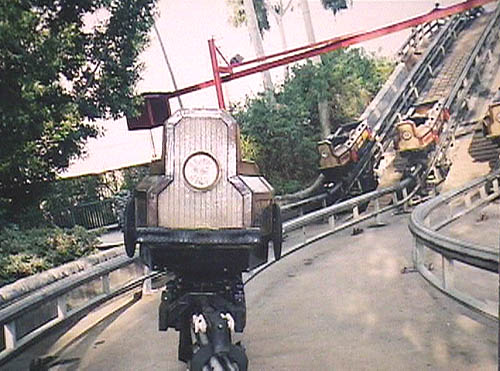 Thu Nov 28, 2019 5:23 pm
Awesome pic Chuck, really wish I got to see the pre Cedar Fair Knotts
Sun Dec 01, 2019 10:23 am
cfc wrote:Wacky Soap Box Racers--Knott's Berry Farm
Holy crap!! That was a real thing?!? I have always wondered where RCT2 got the "Soap Box Racers" coaster idea from... Now I know!!
The coaster I miss the most... Volcano. It was such a fun ride. I loved the slooooooow inline twist! It was so much fun.