Thanks for the positive comments so far!
Day 2.1: Tobu Zoo
Today would be a much busier day than the previous one; we'd be hitting two parks and exploring Tokyo afterwards.
Image via Robb
The day began with a longer couple of train rides north to neighboring Saitama Prefecture. After getting off, it was just a bit of a walk to our destination. (I should've taken some pictures of the walk; it's through this cozy suburb with little rice fields!)
We were, as you know by now, on our way to Tobu Zoo!
Photo by Robb
"Who's ready to see some animals?
and ride some rides, I guess…
"
The hippo exhibit is really fascinating. As you can see, you can almost reach out and touch them! Unfortunately, these hippos just kinda stood there doing nothing. "Africa's most dangerous animal"? Pfft, yeah right….
Photo by Robb
Of course, the main attraction here is Kawasemi, the first-ever Intamin Mega-Lite! "Kawasemi" (lit. "river cicada") means "kingfisher" in Japanese, which seems about right for such a small-but-thrilling ride like this.
Photo by Robb
Admittedly, being that this was in the morning, the ride was moving a little sluggish
(to use an animal term)
.
Photo by Robb
But it's still a really solid ride overall! I may prefer the spine-stretching airtime of, say, a Lightning Run, but Kawasemi's absolutely worth at least a few rides!
The park mascot lookin like he bumped a few too many lines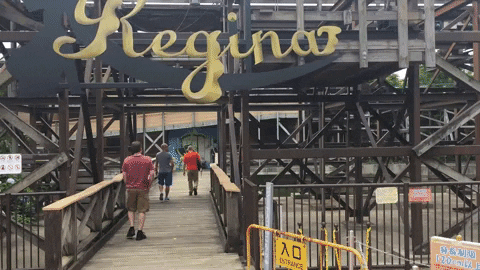 Next we rode everyone's favorite animal… a woman? (I dunno what they were going for here). This turned out to be an OK woodie—not too rough, but not particularly eventful either.
Look at that river cicada go!
Tobu Zoo's Ferris wheel is themed to cheese (because "cheese wheel" ha
ha
ha
). This here is most of the "ride section" of the park.
The other half is taken up mostly by the actual zoo! There's a really nice variety of animals here, but, if I'm being honest, I do wish the enclosures were at least a little bigger (but, hey, I live right next to the Columbus Zoo, so maybe I'm spoiled).
Worn out after a long session with Siegfried & Roy
Whoa, hey Simba, watch where you're swingin' those things!
What would Nala say?
Or Timon, for that matter?
"It ain't easy bein' cheesy"
"Haven't you seen enough cats yet?" (No)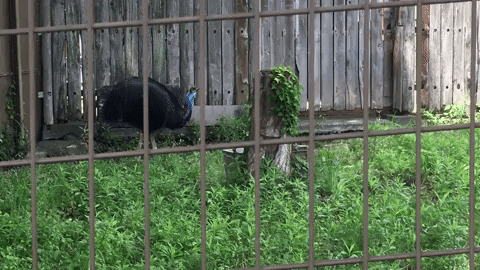 One of the more unique exhibits at the zoo: cassowaries
A little backstory for later: Tobu Zoo has been doing a deal for a while now with
Kemono Friends
, a popular franchise which features anthropomorphized animals. Here we see the cassowary character. Isn't she just the cutest!?
Look at this foppish lad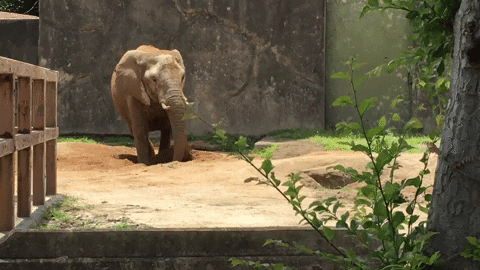 Just tryna keep cool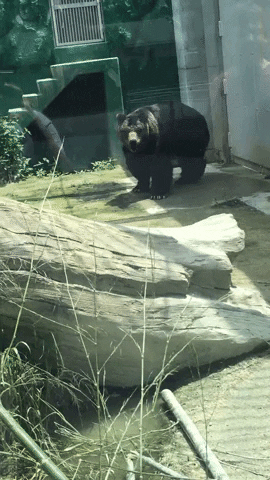 Gotta say, this guy looked a little agitated.
Old man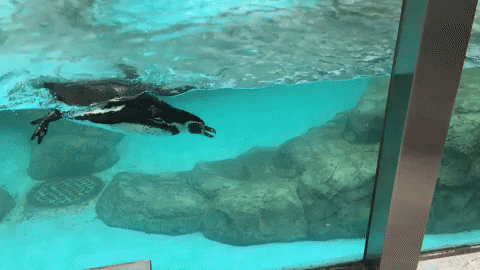 "Oh my gahd! Ey Tony, get a lookit dese tings outside da window! Dey look like dat half-digested crap dat our muddas used ta feed to us when we were little!"
OK, now for one of the things I was personally excited for….
The Saga of
Grape-kun
: So, in 2017, an old Humboldt penguin by the name of Grape-kun had recently been scorned by his longtime lover. He was distraught until he met a new penguin by the name of Hululu. The thing is, Hululu wasn't real; no, Hululu was just the cardboard cutout of a character from the aforementioned
Kemono Friends
. But he was truly enamored with his 2D waifu, staying by her side at all times.
Unsurprisingly, our little avian friend became a worldwide sensation, inspiring mountains of fan art and garnering the affection of the Japanese public.
Unfortunately, Grape-kun passed away later that year from old age. But the park honored him with a new cutout of him cavorting alongside his true sweetheart. May you slay that sweet anime tang in the afterlife, little dude….
"I want a nice anime waifu :c"
Our boy even got a shrine dedicated to him. Rest in peace, you magnificent bastard.
Anyway, it was almost time to go, so we started heading back towards the gate. On the way, we checked out this weird maze thing where you pick up a weight at the beginning, go through a really disorienting mirror maze, and then pick out a metal ball with the same weight as the one from the beginning. (I got it first try, of course
).
Of all their animal exhibits, this one was surely the most exotic.
Photo by Robb
One more ride for good measure
Overall, Tobu Zoo's a quaint little park which is definitely worth a visit if you wanna do something outside the bustle of downtown Tokyo.
Next up: Toshimaen