REGISTER
for our forum to leave a comment!
Click
HERE
for an index of all our Japan 2018 Trip Updates
------------------------------------------------------------------------------------------------------
This installment will span two days since we had one day where we took it easy, didn't do a whole lot, and just enjoyed being in Japan. The next day we did some kind of weird, but totally fun stuff...and then ended up back at Disney! (shocking, right?) We most certainly have been taking advantage of that $42 "After 6pm Passport" you can buy at Tokyo Disney!
Be sure to follow our Twitter and Instagram Stories for live updates from our trip!
Good morning from Japan! We are back at Shinagawa Station heading out on our next adventure!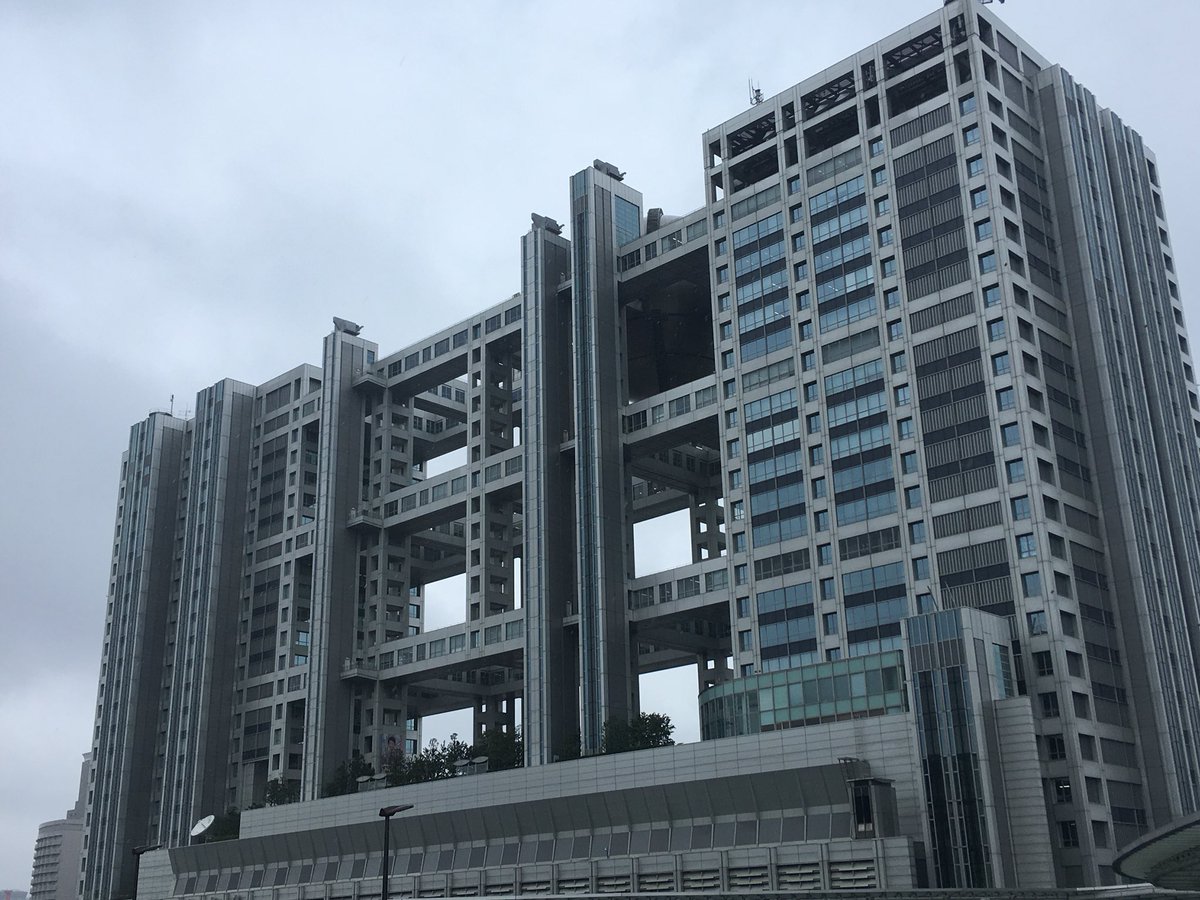 Today we are hanging out in the "Tokyo Teleport" area! Home to all kinds of amusements, random shopping & games, and this AWESOME looking Fuji TV building!
We normally don't do a lot of "American food" in Japan unless it's significantly different or weird. Taco Bell Japan fulfill BOTH of those categories, but in a GOOD way!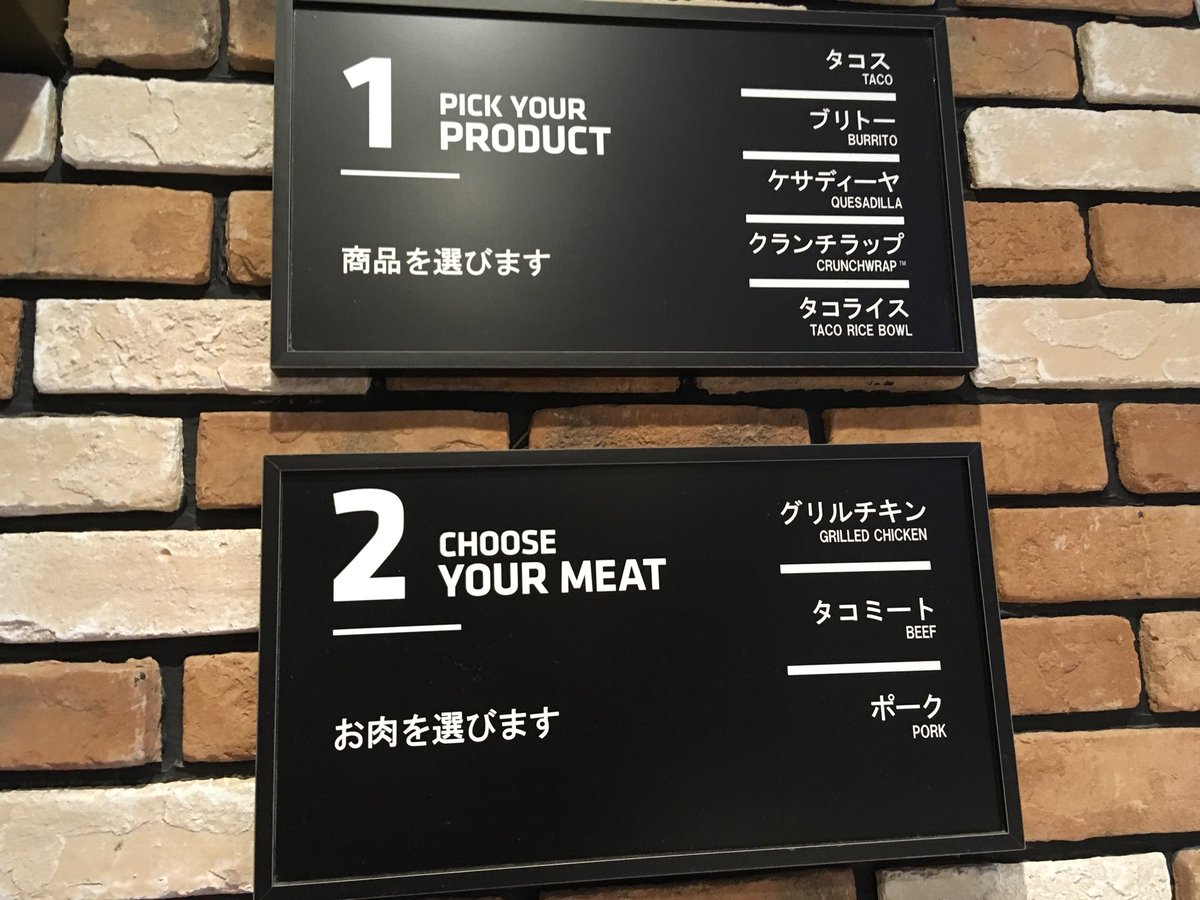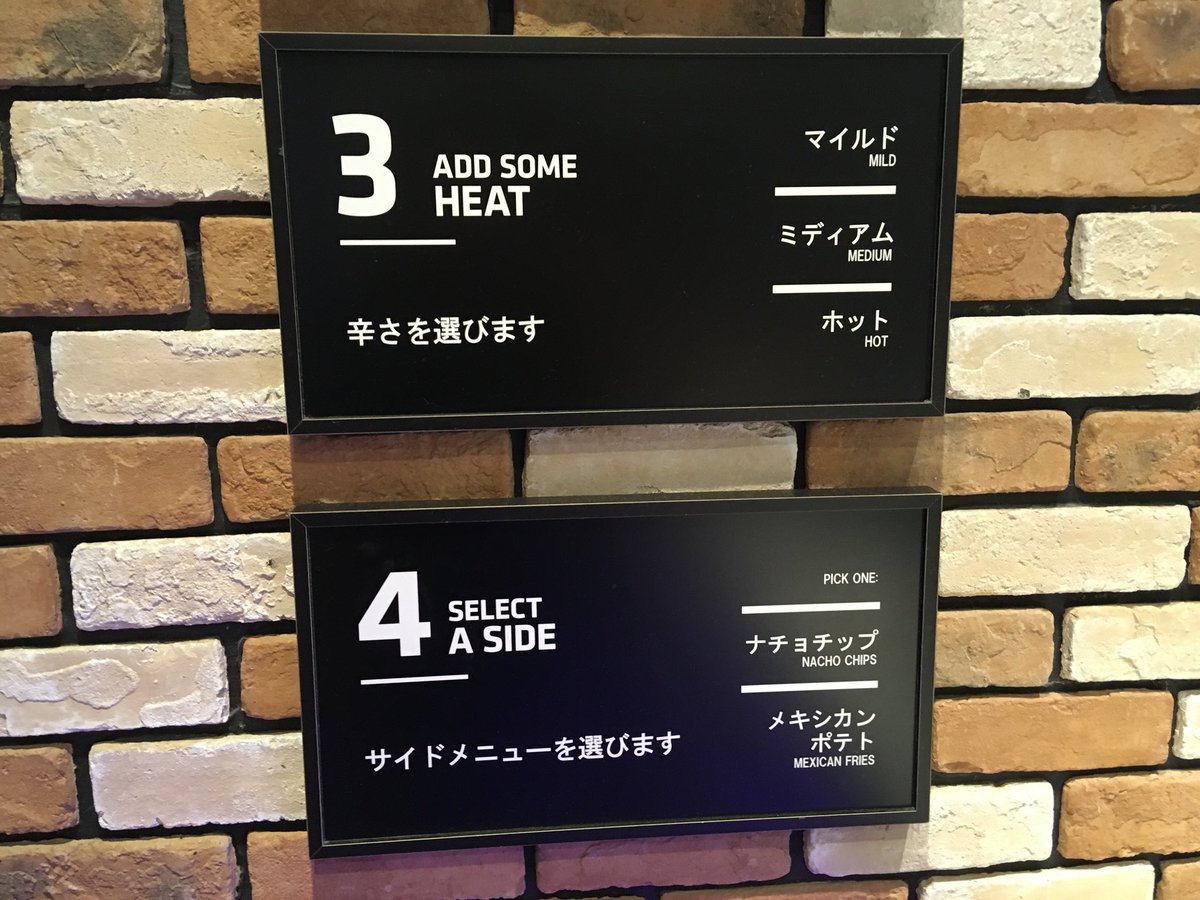 It's seriously the best "Taco Bell" you'll have almost to the point of wishing it wasn't as good!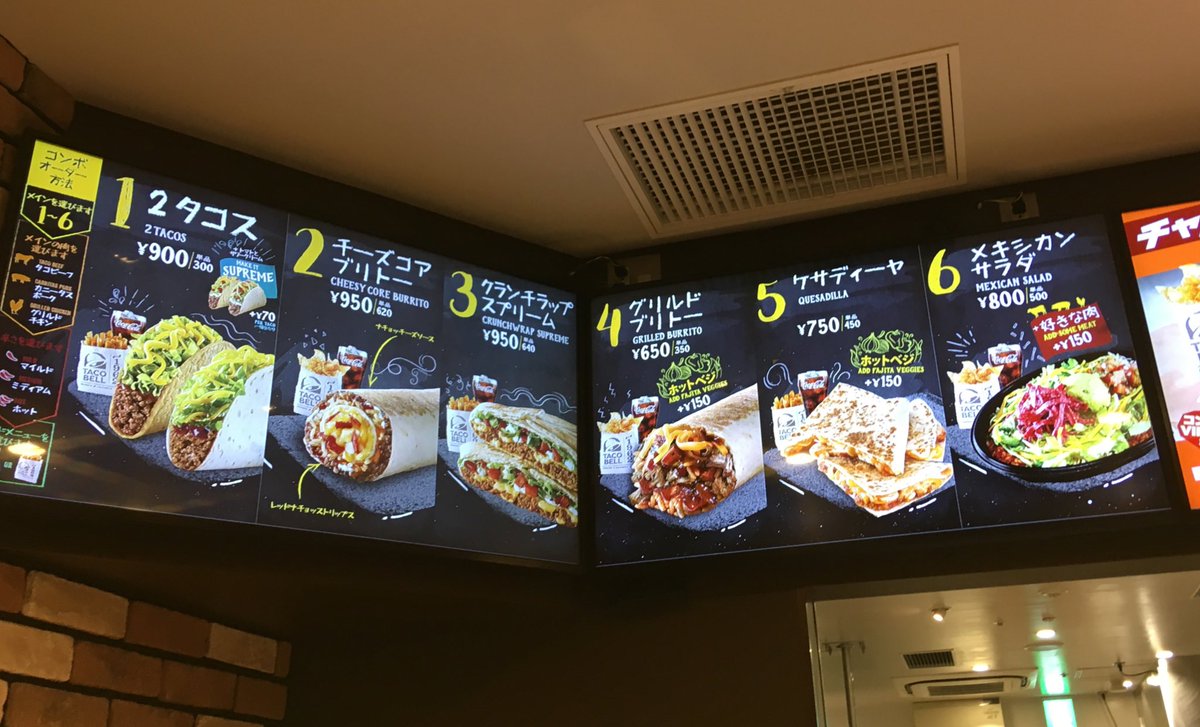 The menu at Taco Bell Japan may look similar to the US but that's where the similarities end.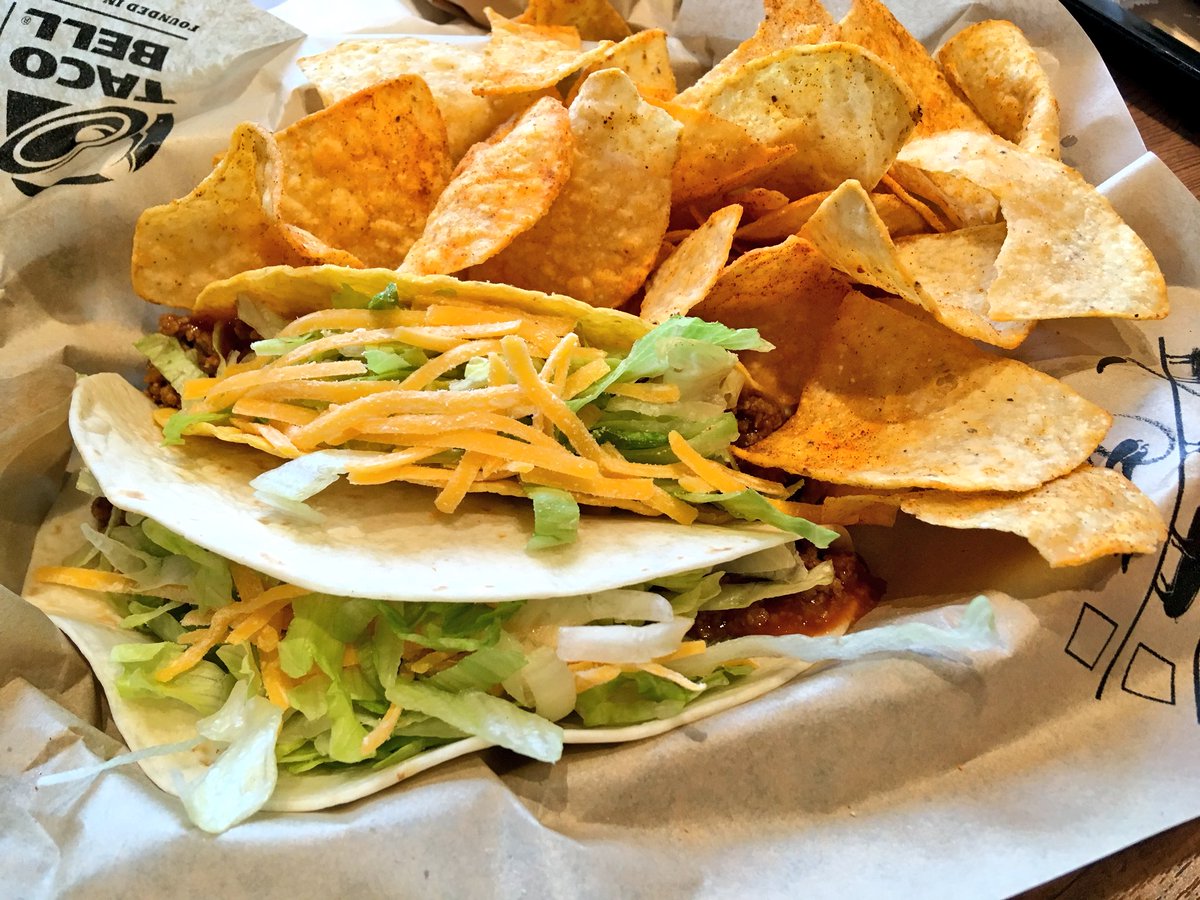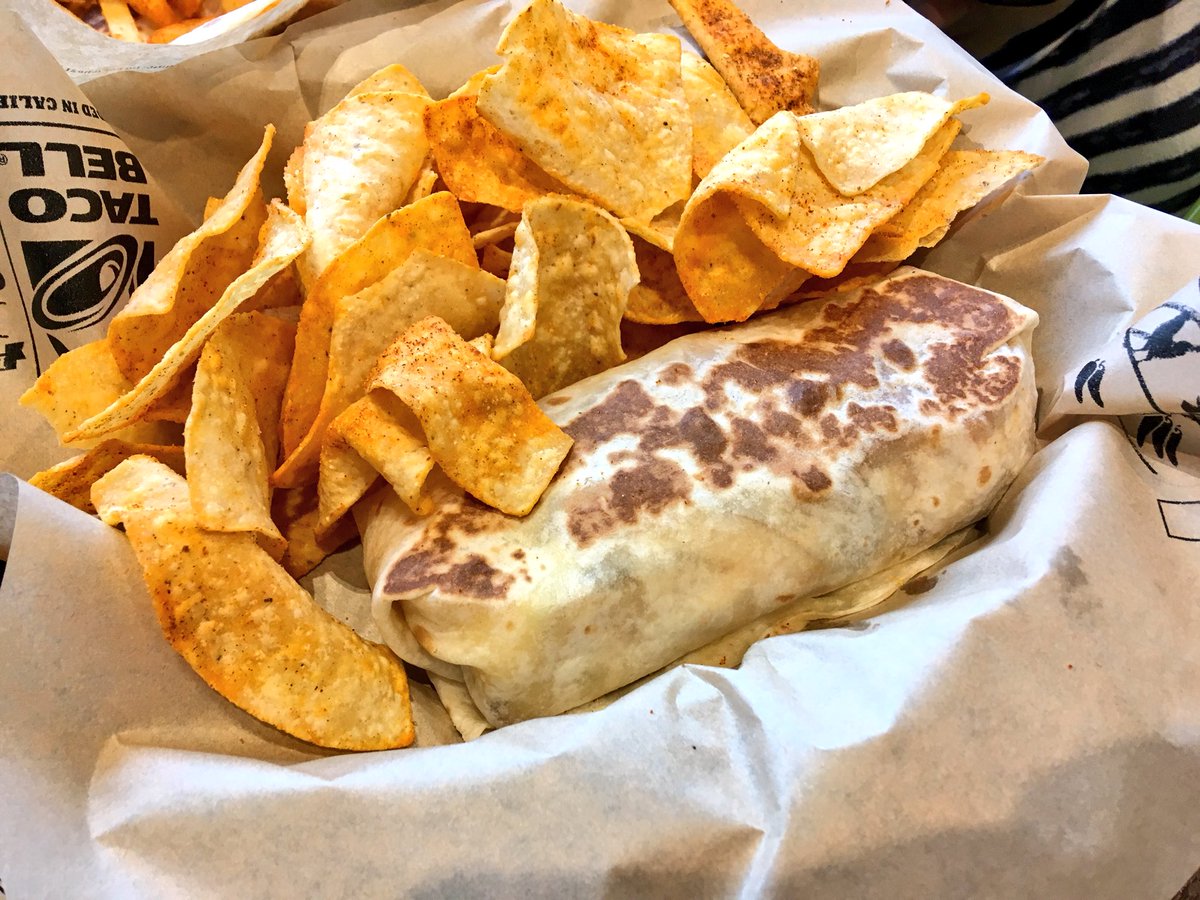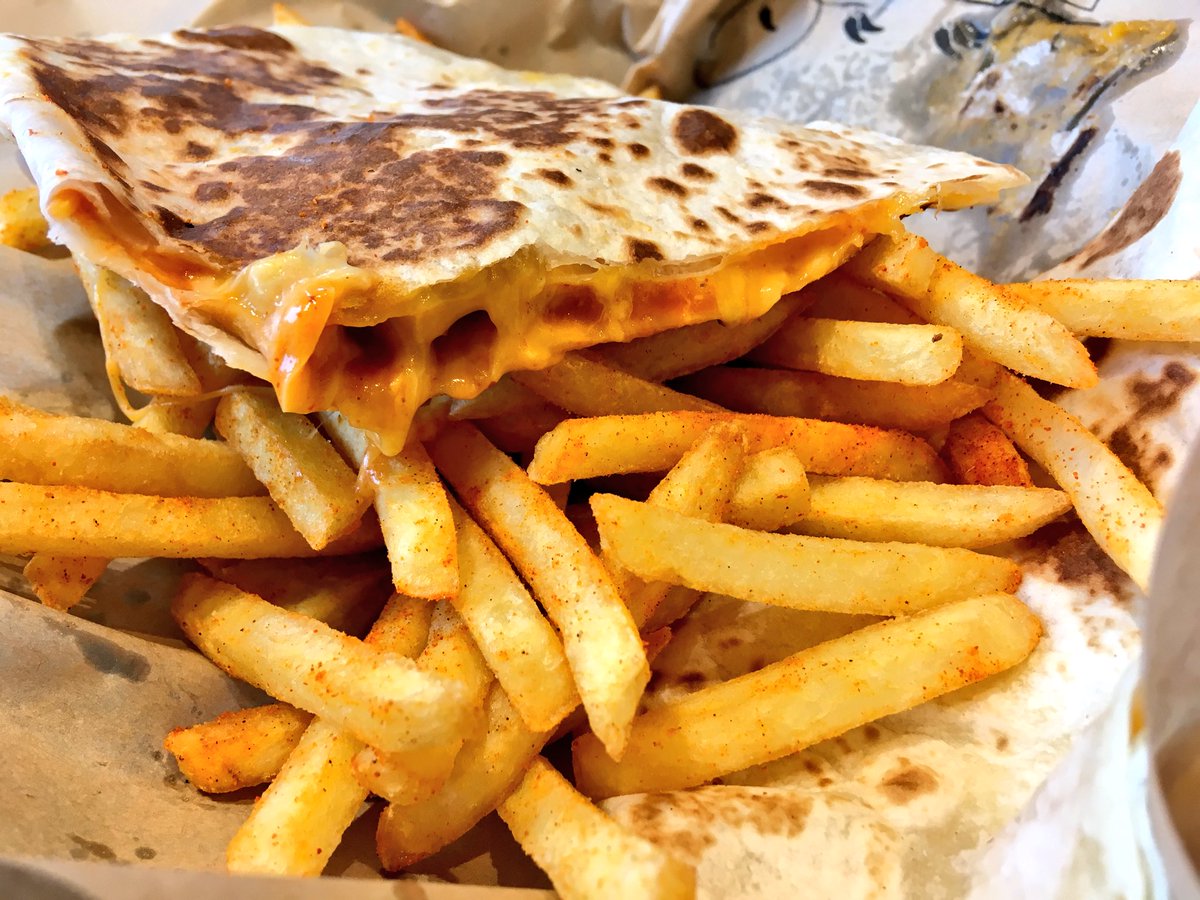 The quality of food, presentation, the service, everything we would make fun of Taco Bell for in the US is completely opposite in #Japan. It's honestly fantastic food!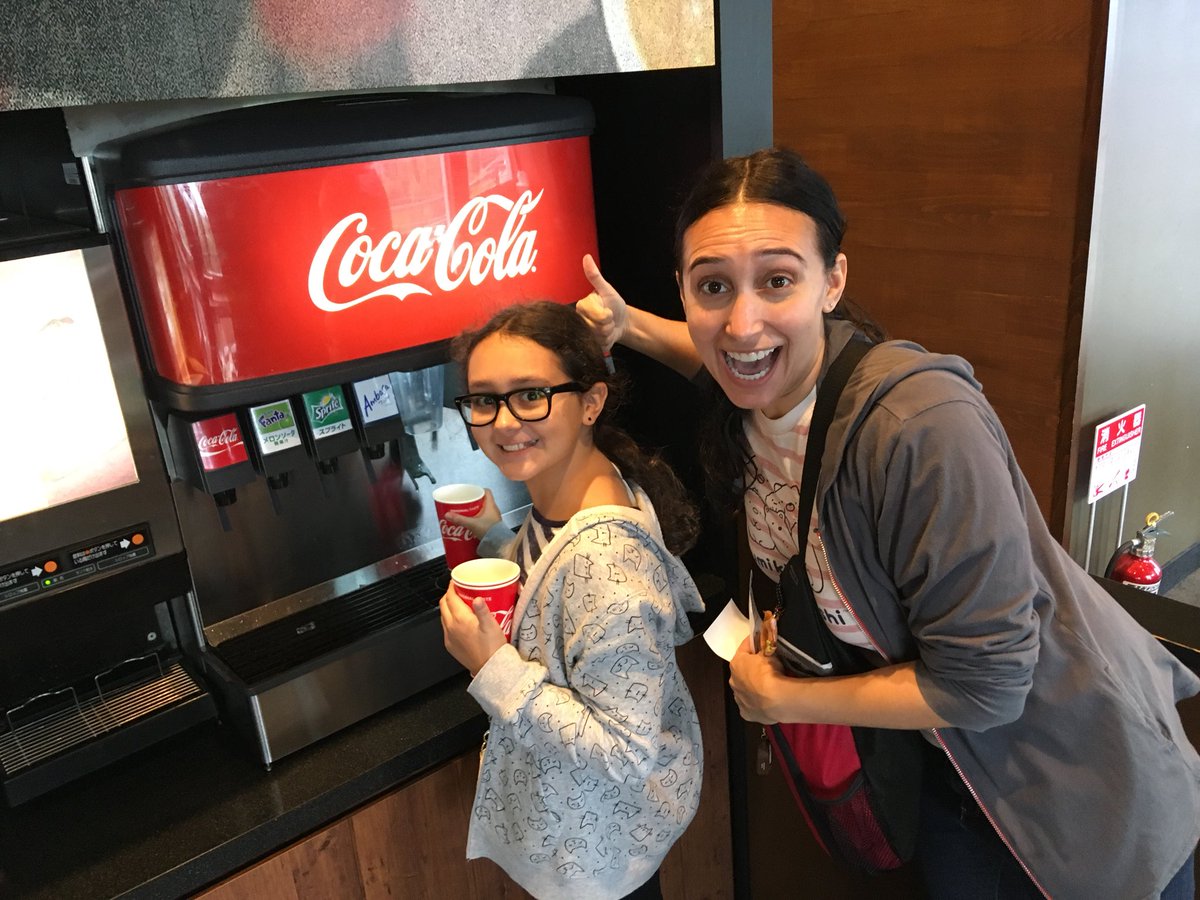 And the BEST part about Taco Bell in Japan? They serve Coca Cola!!! Which makes sense because the Japanese like things that are of good, higher quality which is why you don't see very much Pepsi in this country!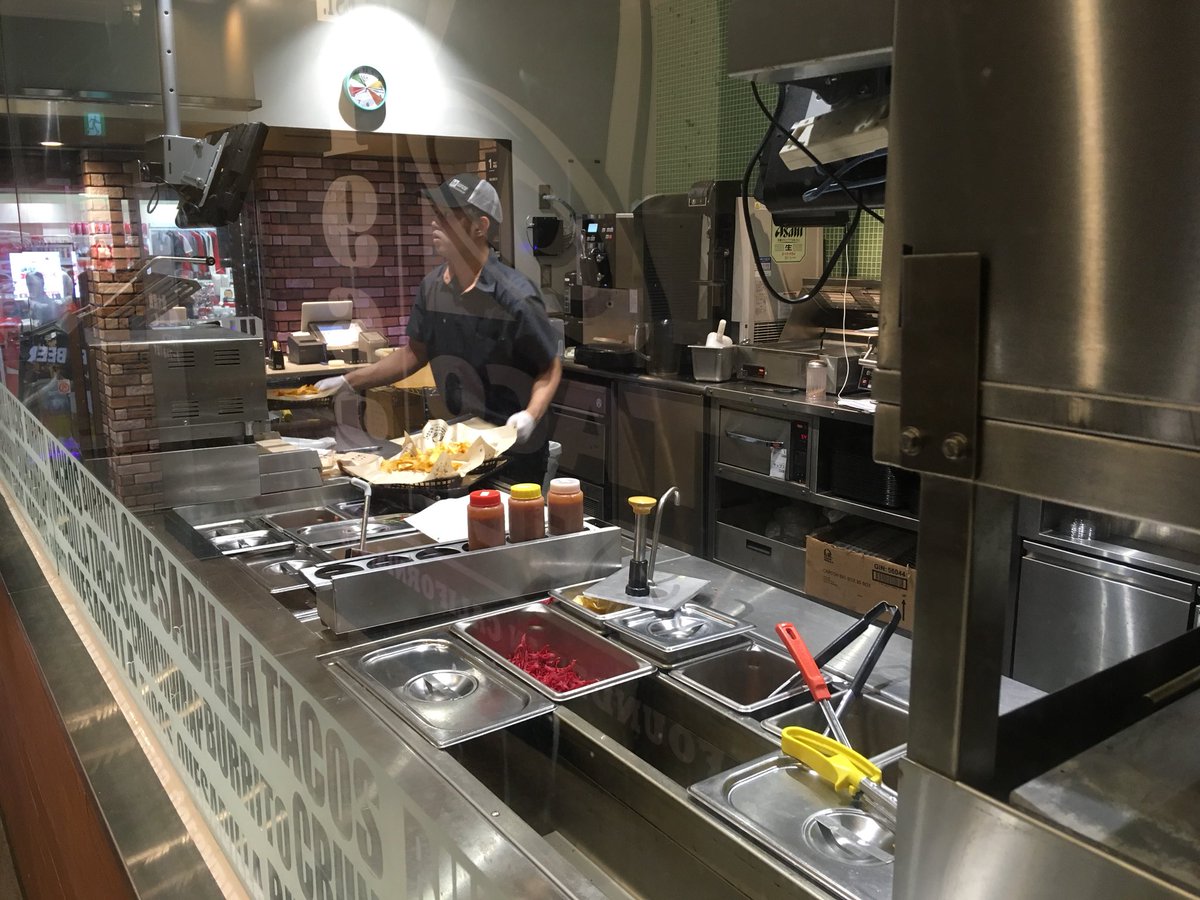 I'd like to point out this Taco Bell location is being run by *ONE* employee! Taking orders, making food, delivering food, etc. And it's being run so well & efficiently you'd think theres a whole team here. I waited 5 min for food & he apologized for the wait!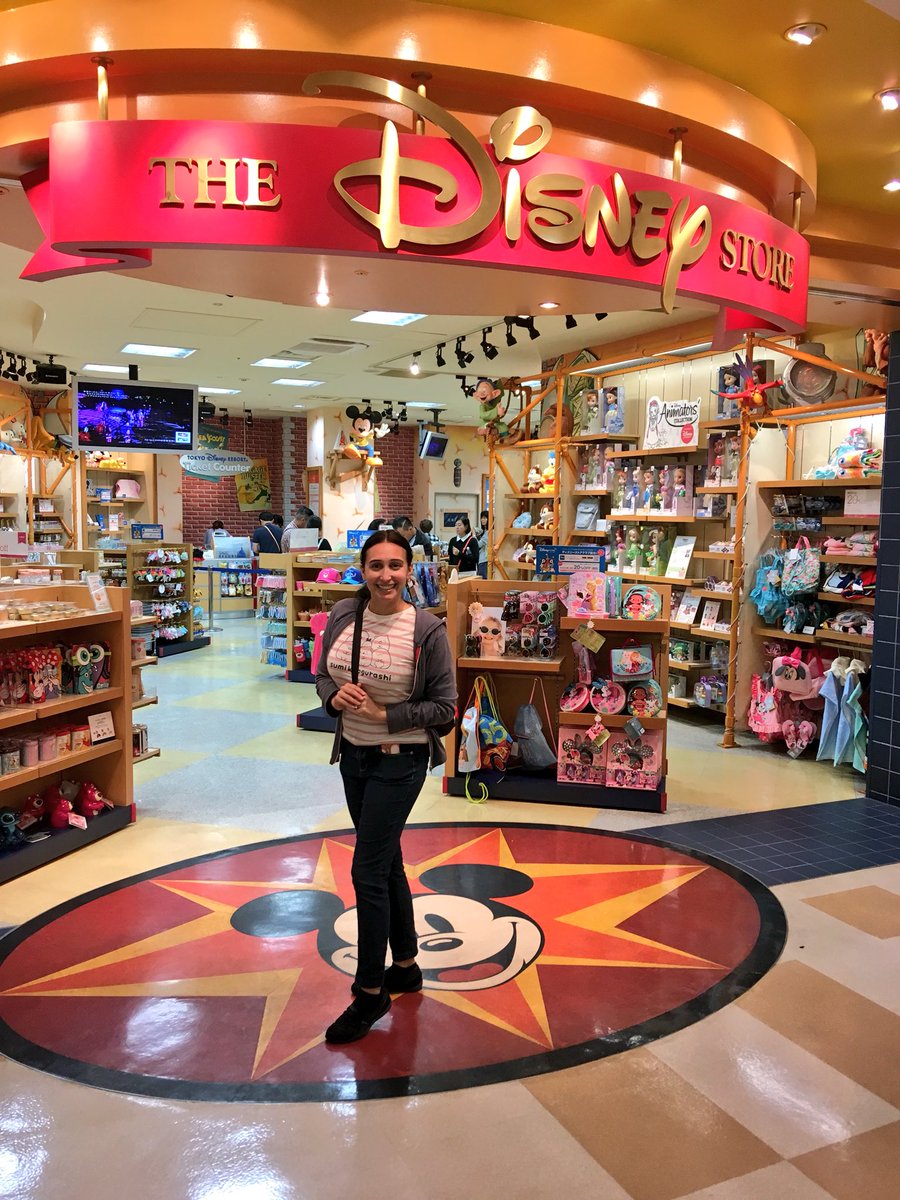 Time to check out the Disney Store in Japan!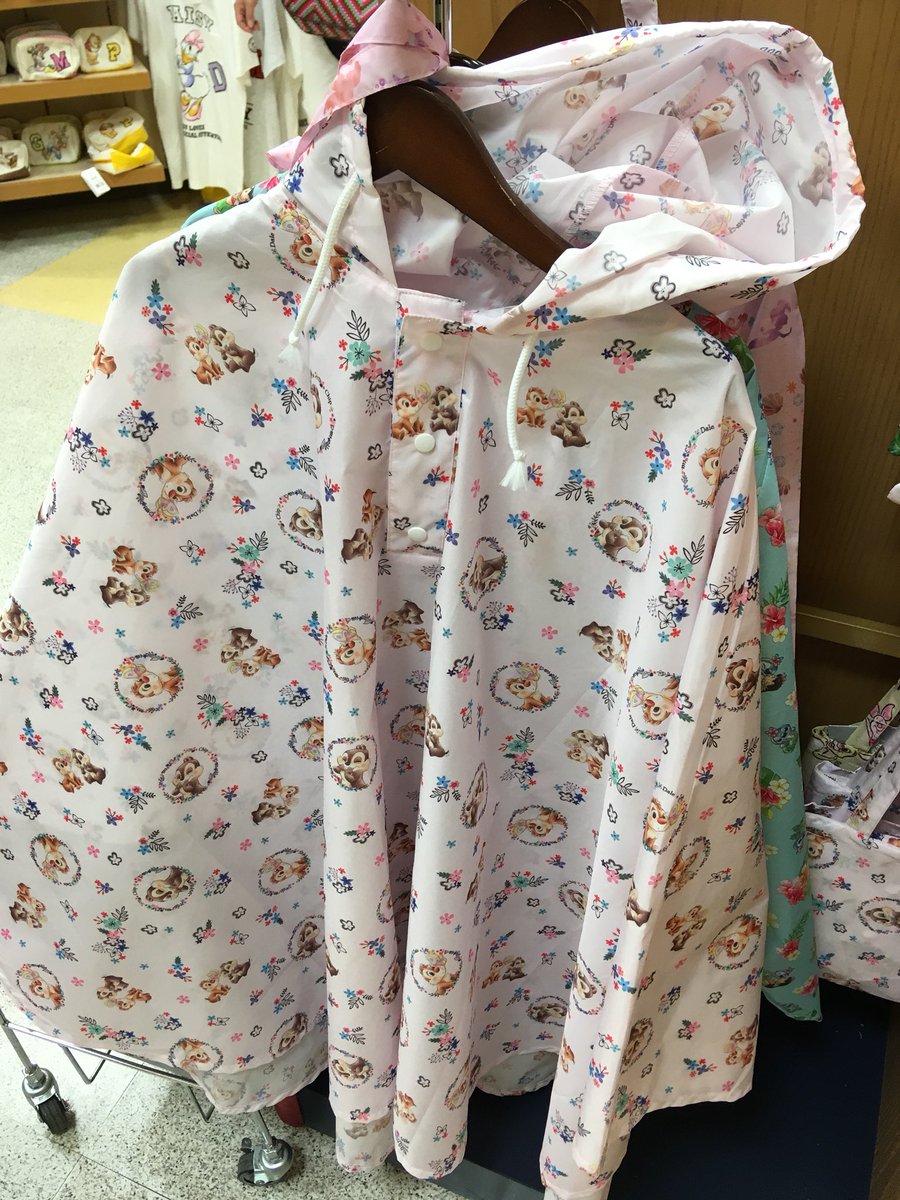 Yes that is a Chip n Dale poncho for the rainy season here in Japan!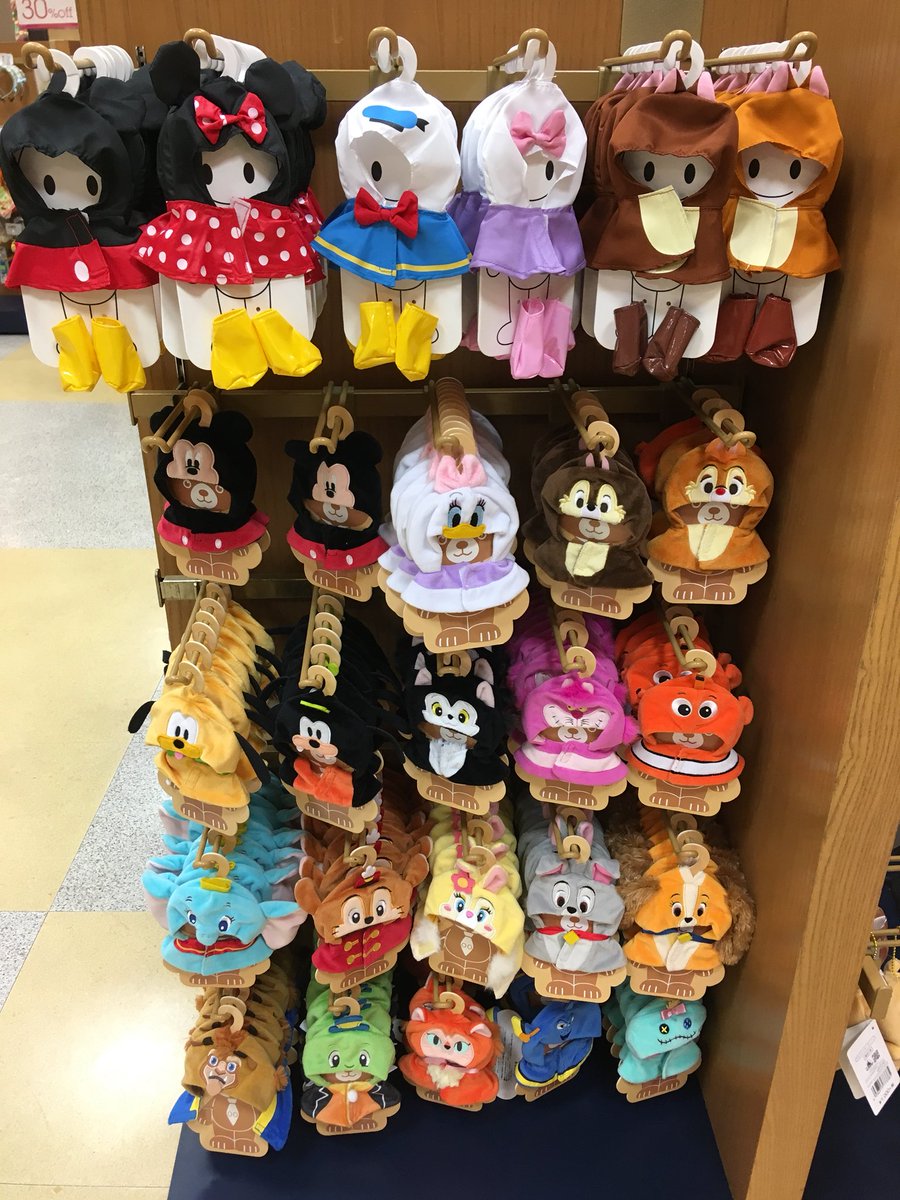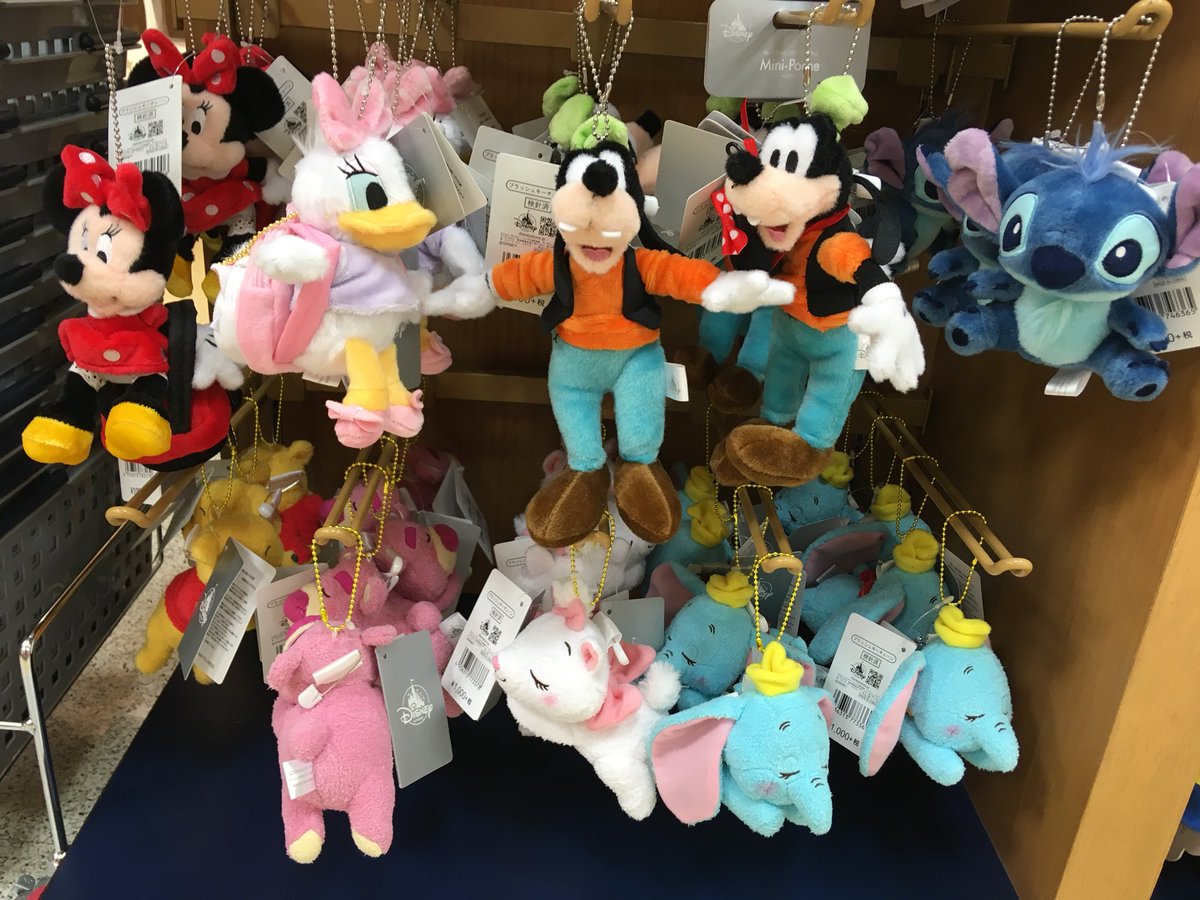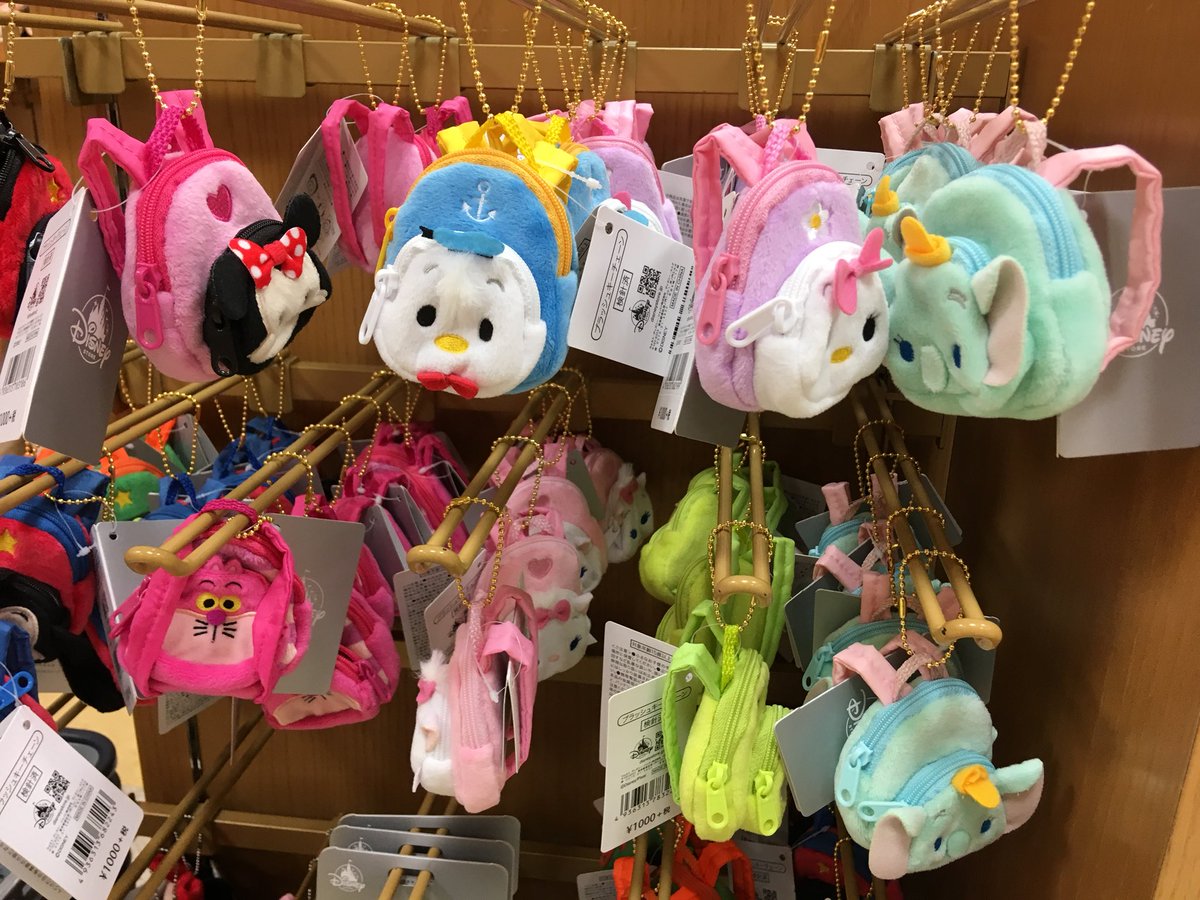 So those are little costumes and accessories you can buy to dress up your mini-plush keychain Disney characters with... because Japan is just THAT awesome!!!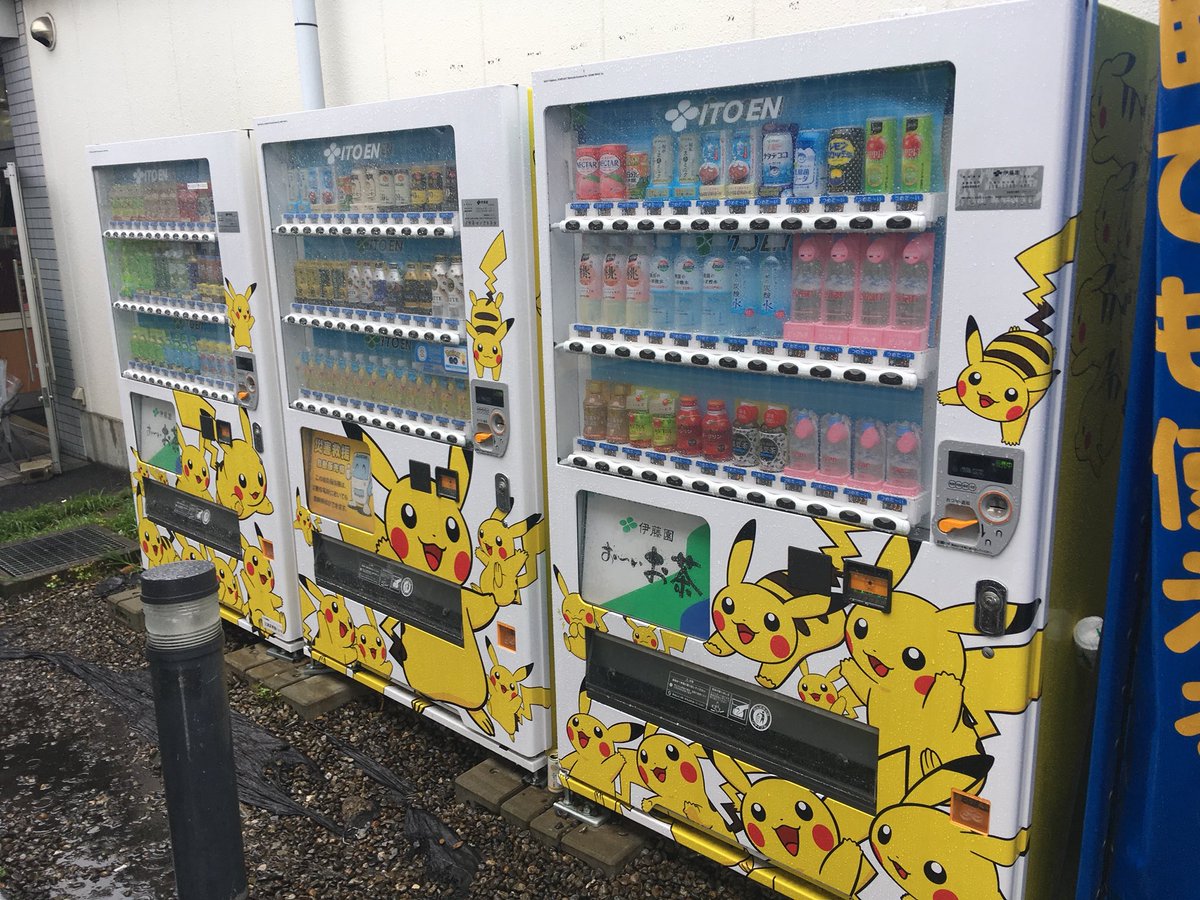 I just want to live in a world where Pikachu is everywhere...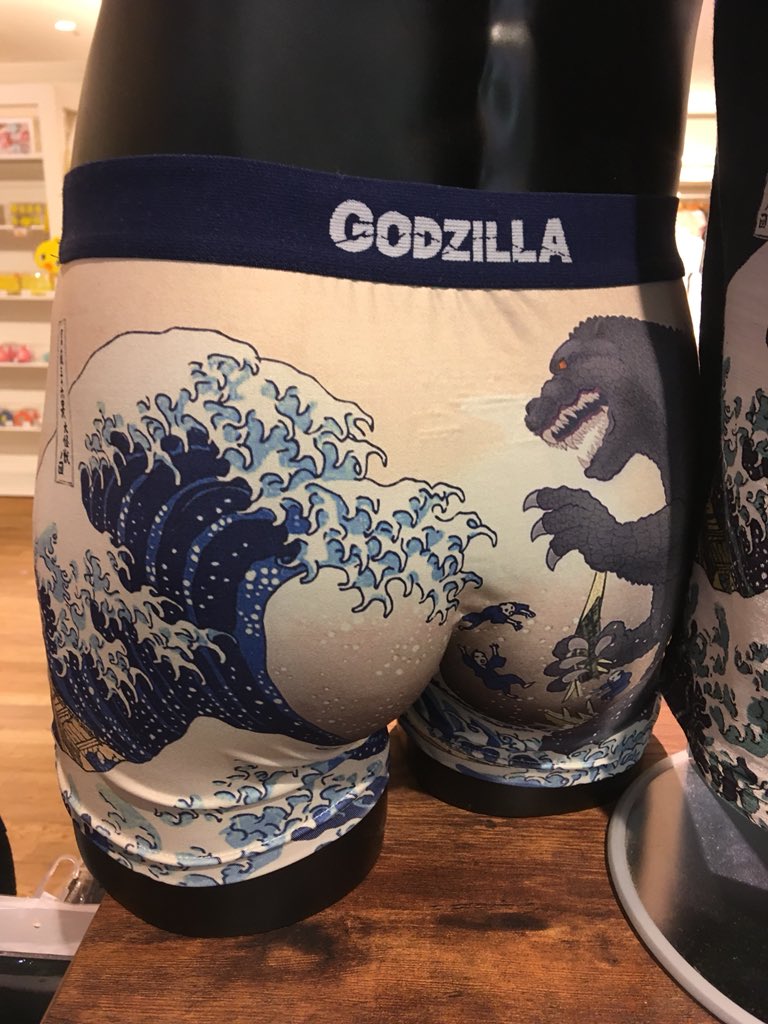 Just in case you wanted Godzilla on your butt...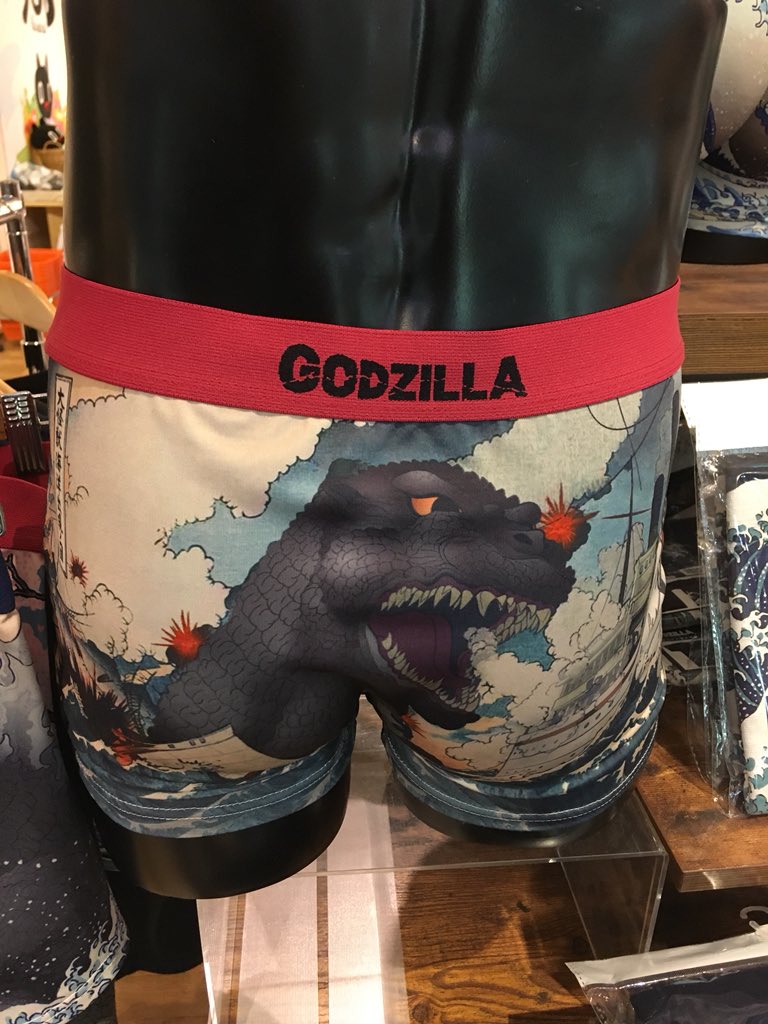 ...you have that option here in Japan!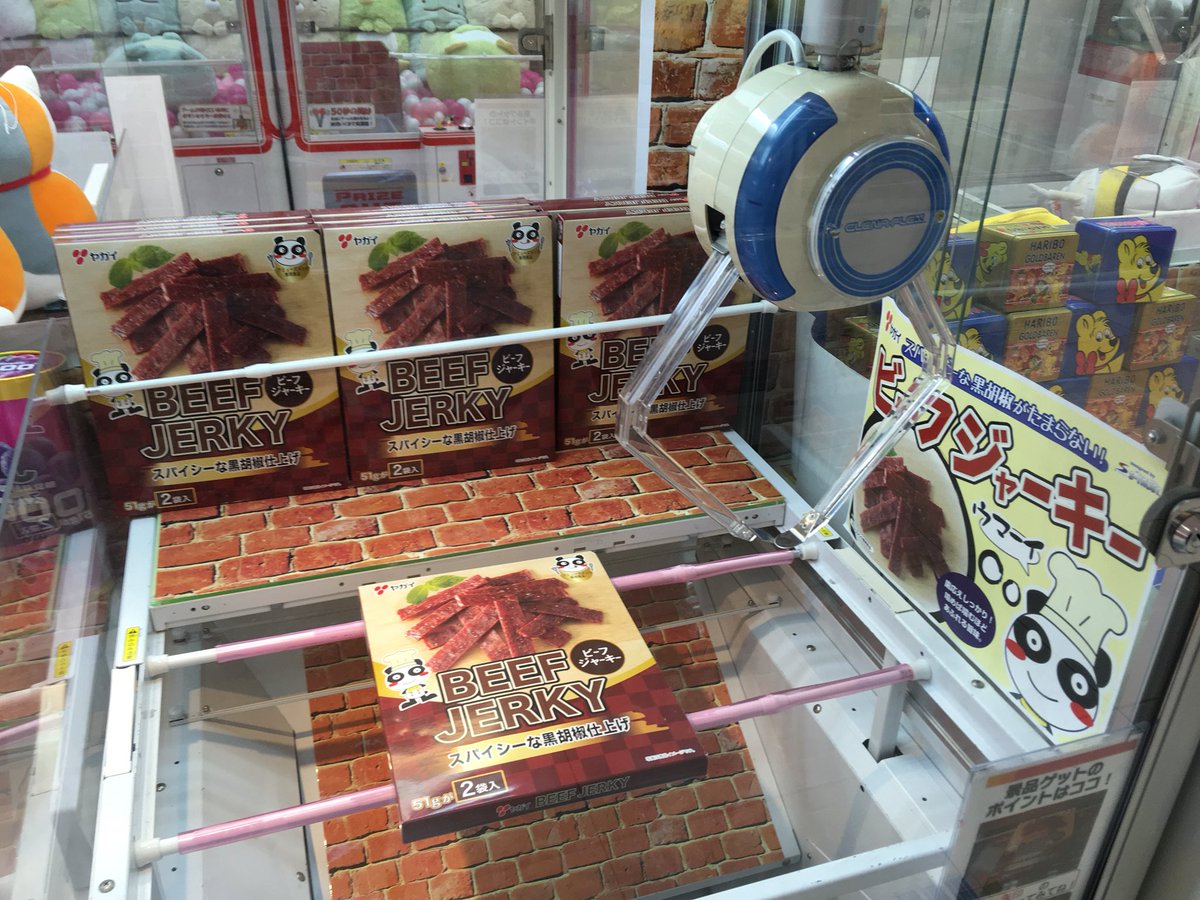 Because winning a big box of beef jerky in a claw machine is totally "normal" in Japan!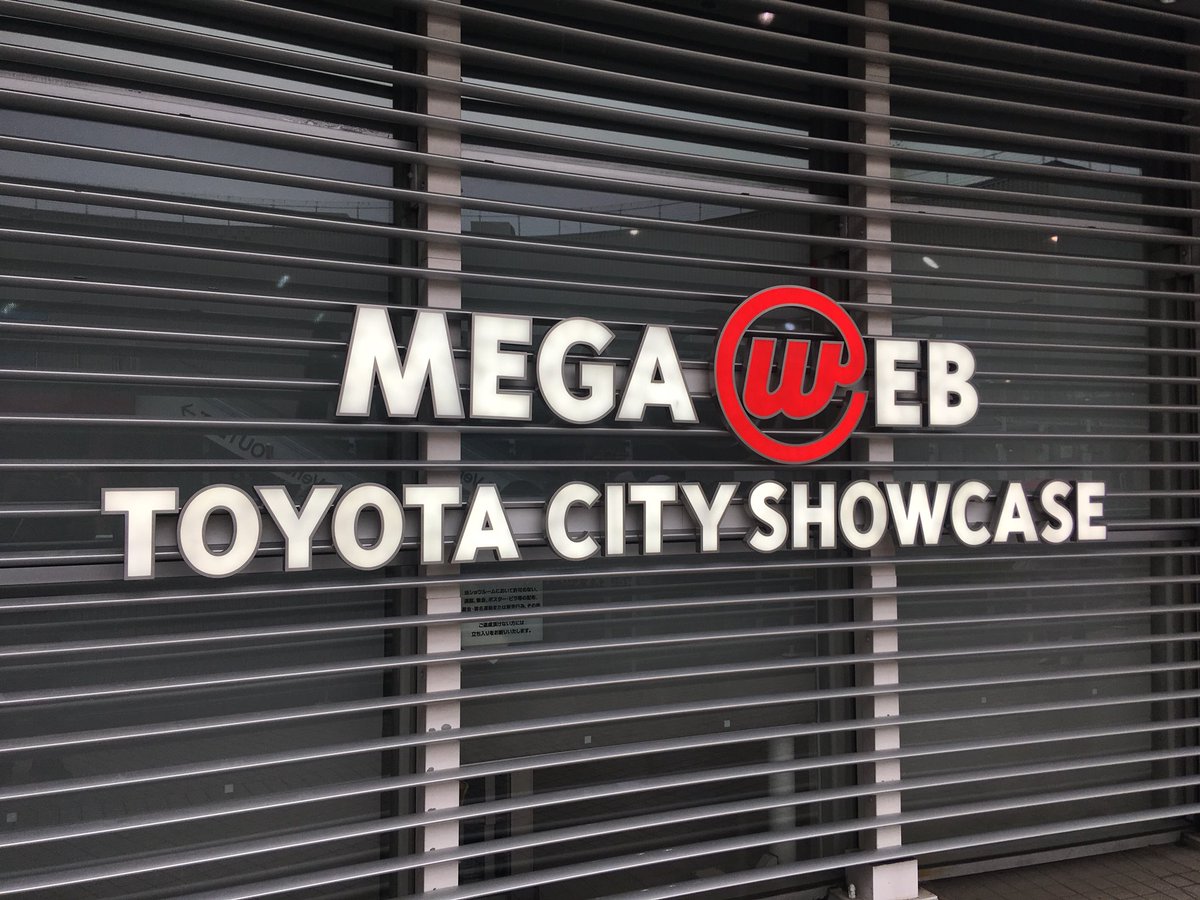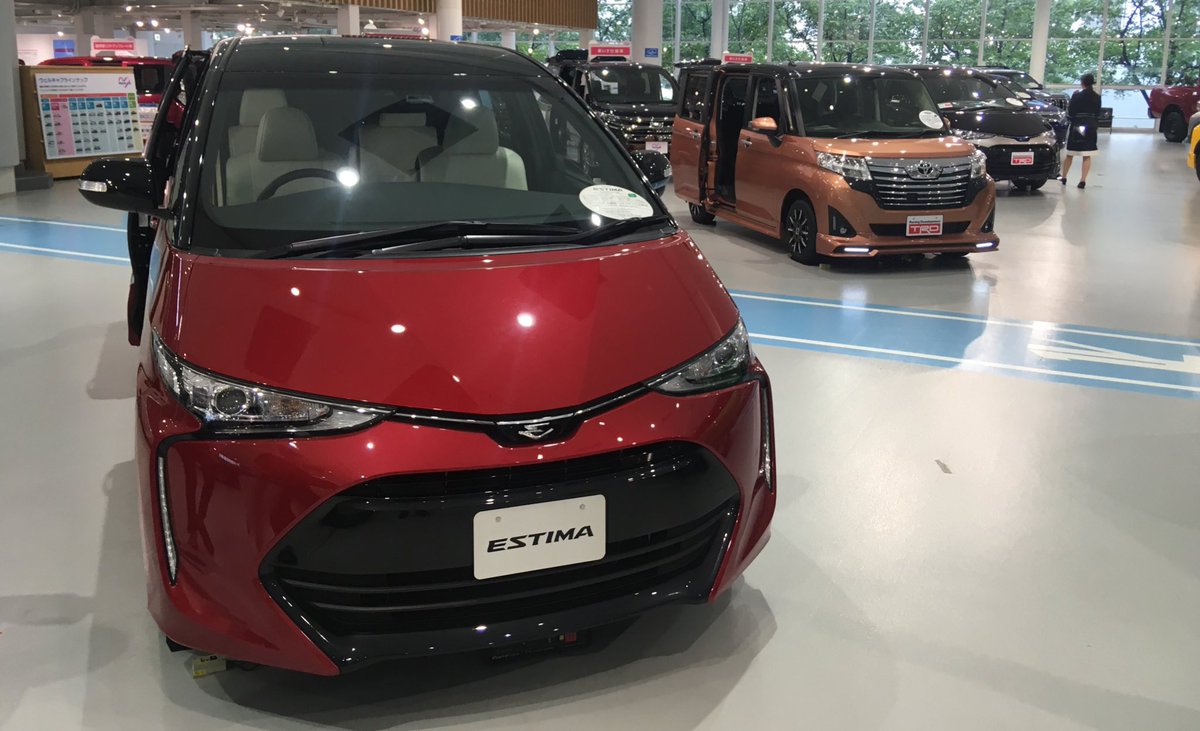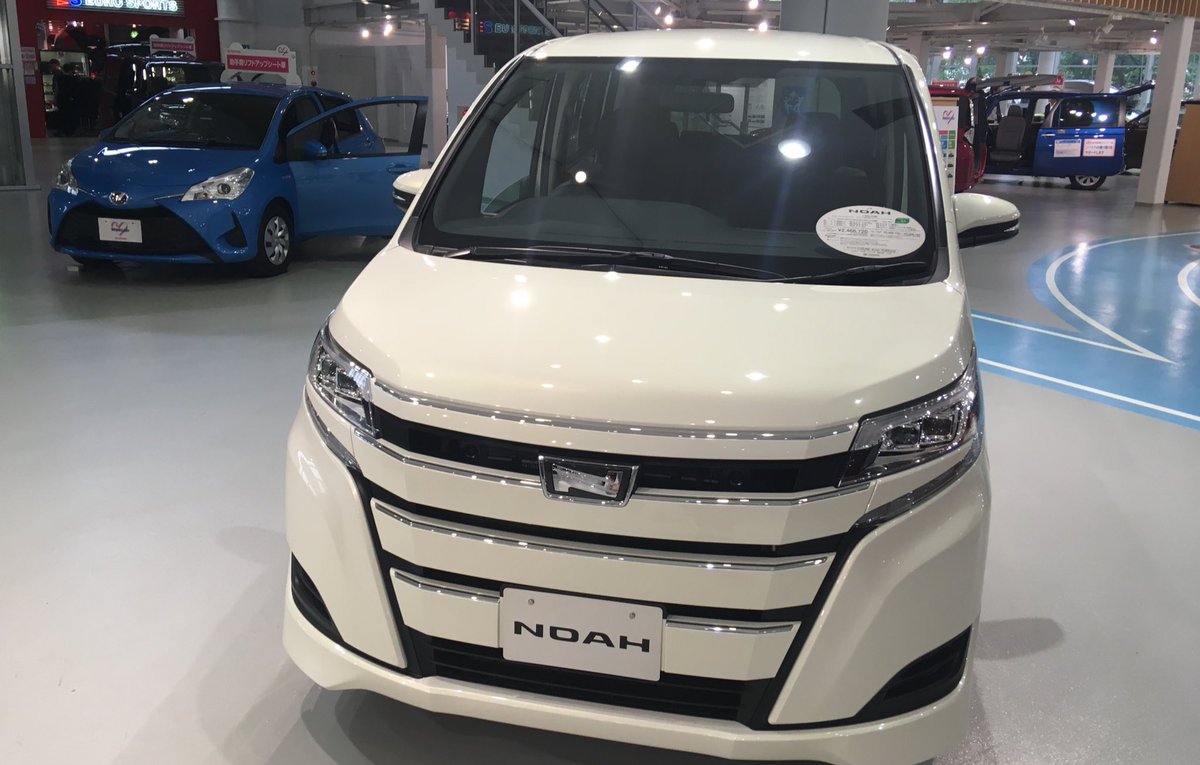 Mega Web is a giant display of ever Toyota car you can think of, and maybe you've never heard of!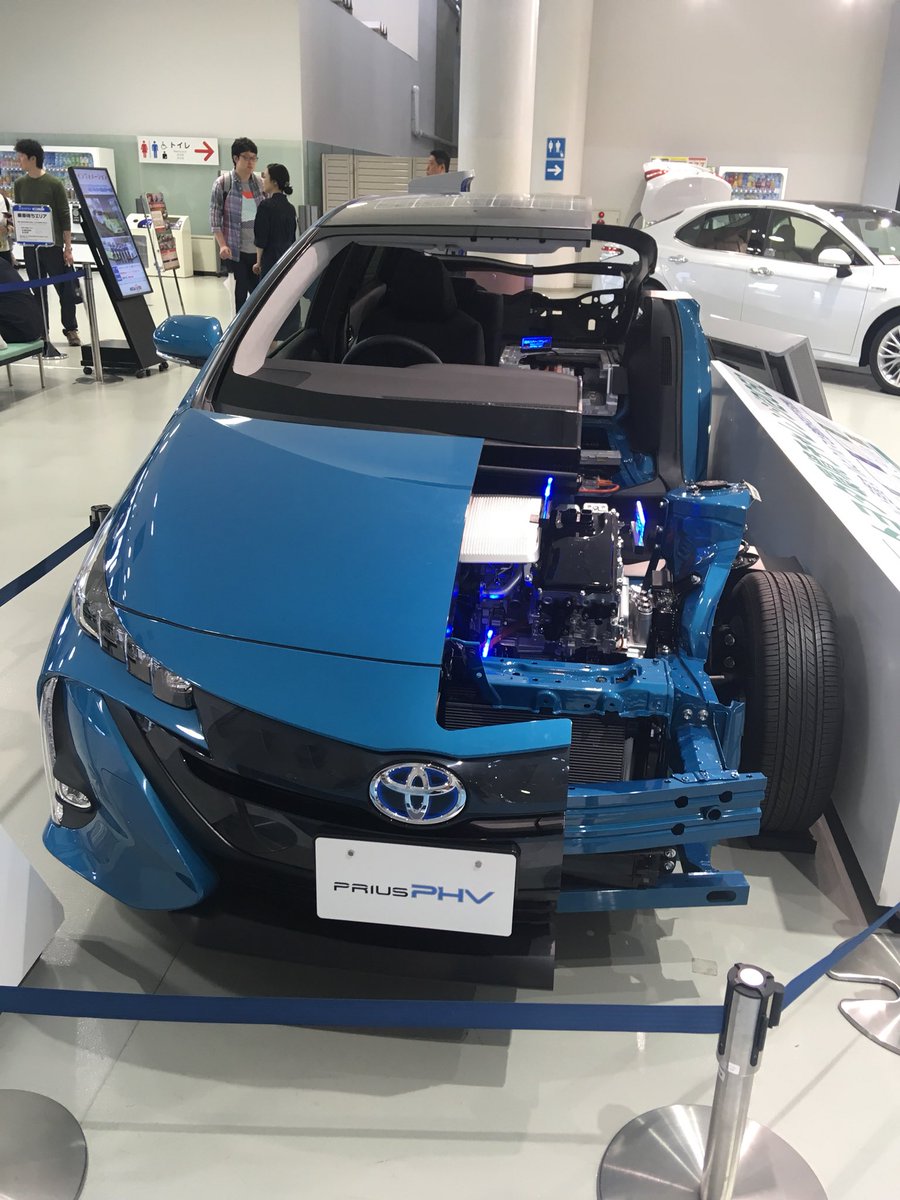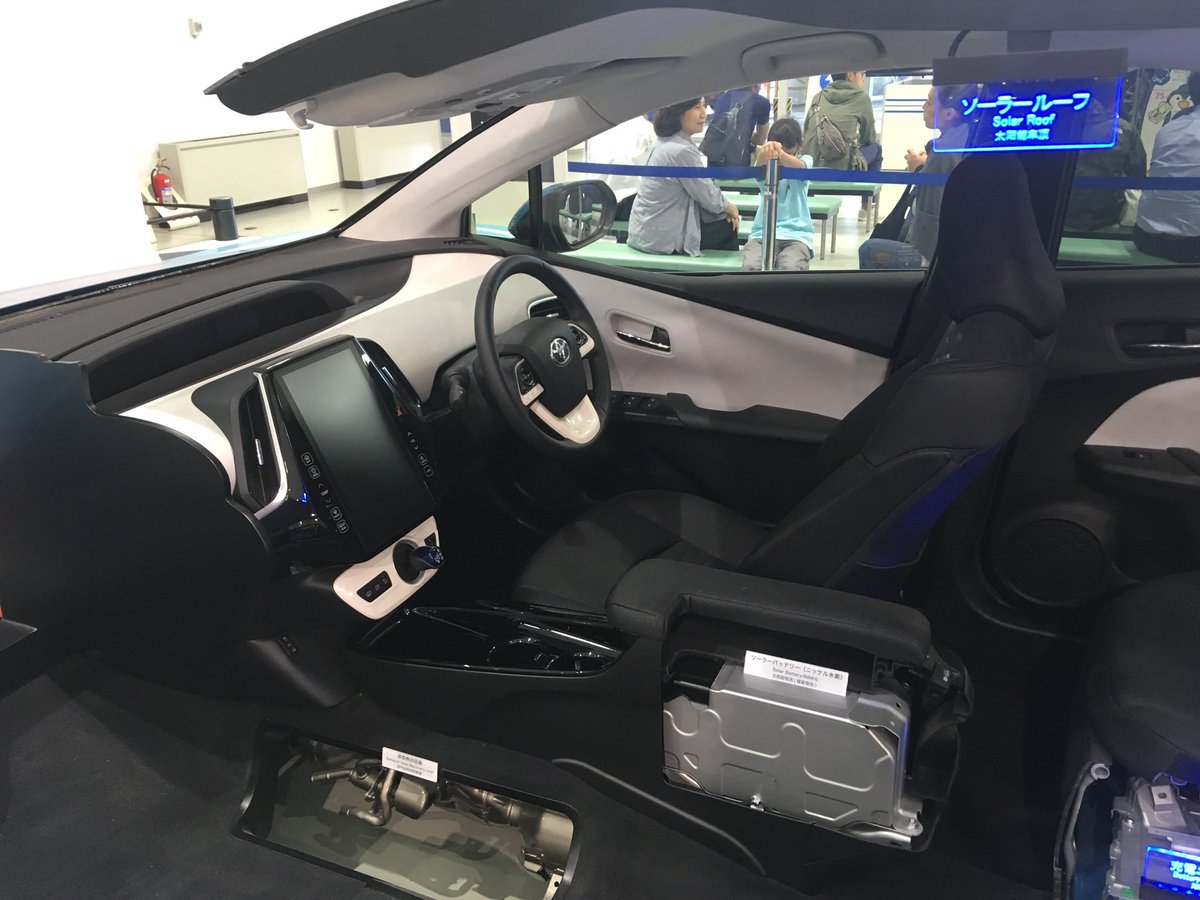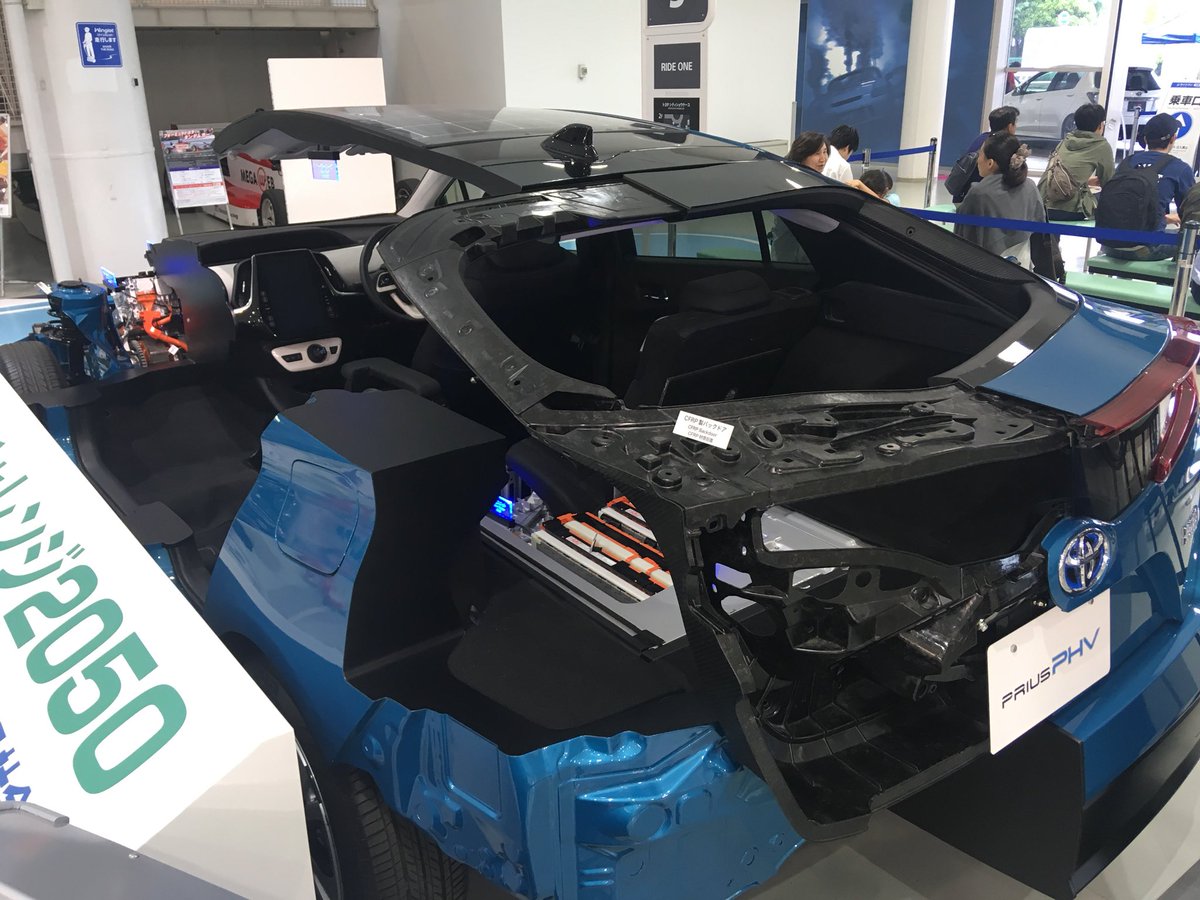 There are some super cool Toyota displays here...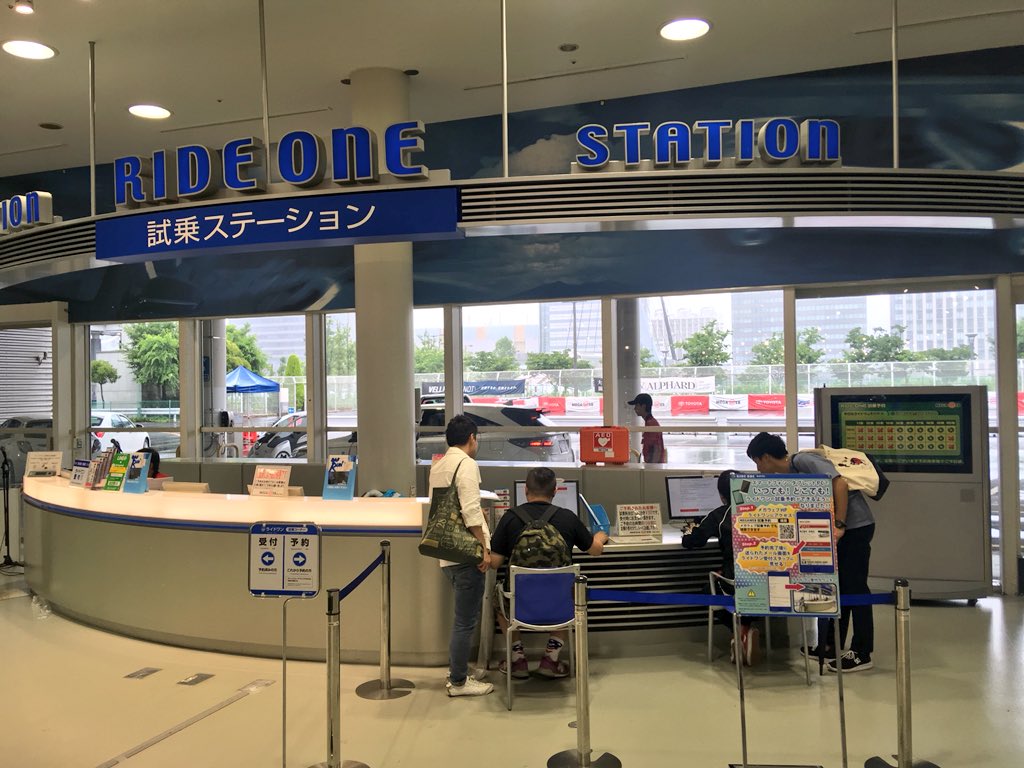 And yes, you can even test drive a Toyota car!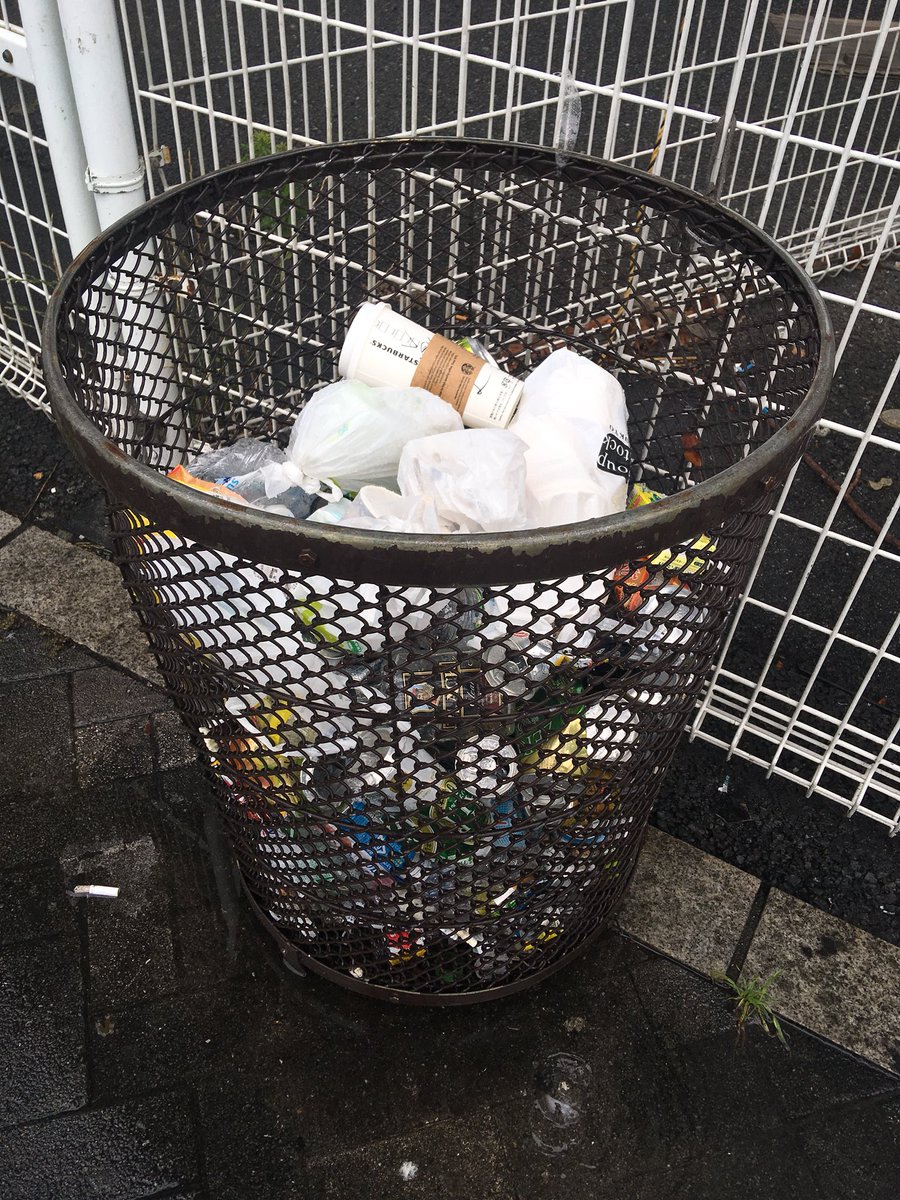 I am taking a picture of this trash can because it is something you very rarely see in Japan... yet you never see trash on the ground or people litter. Isn't that weird?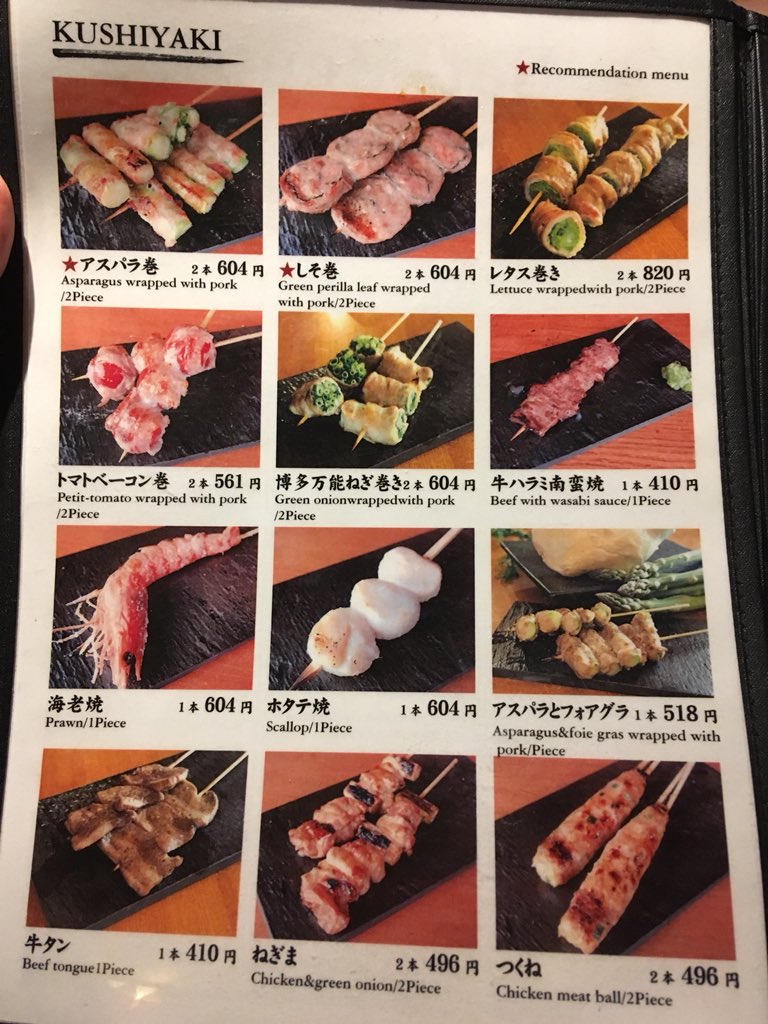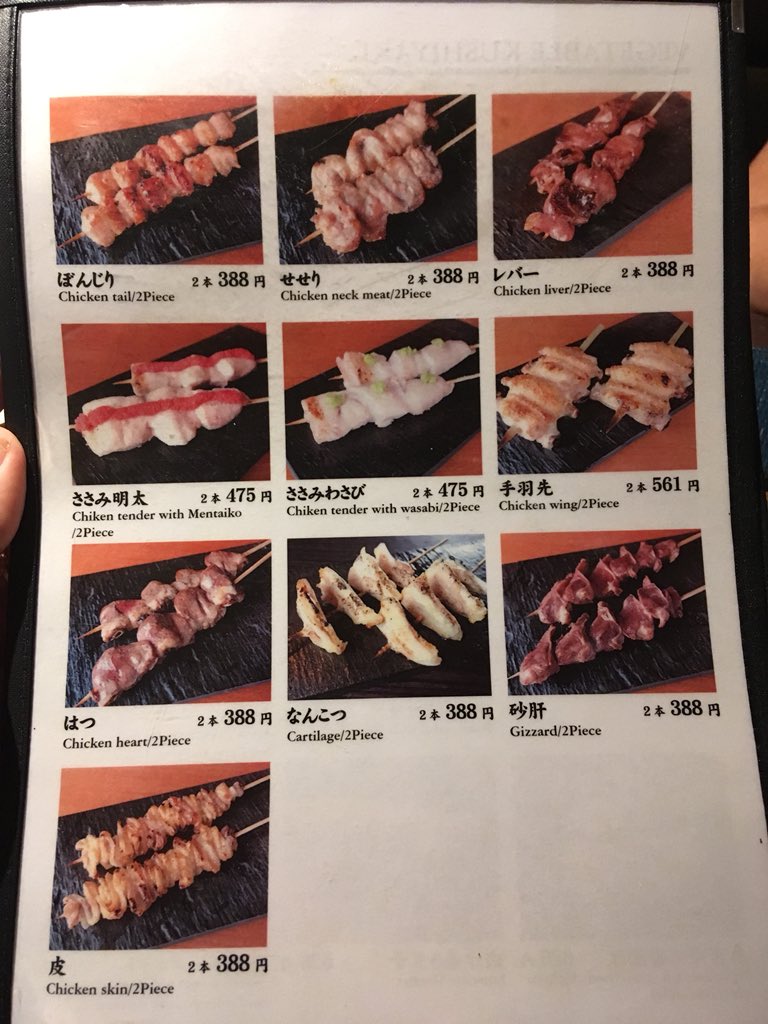 Because we can sometimes be a creature of habit we are back at our favorite Yakitori restaurant in Shibuya! We love this place!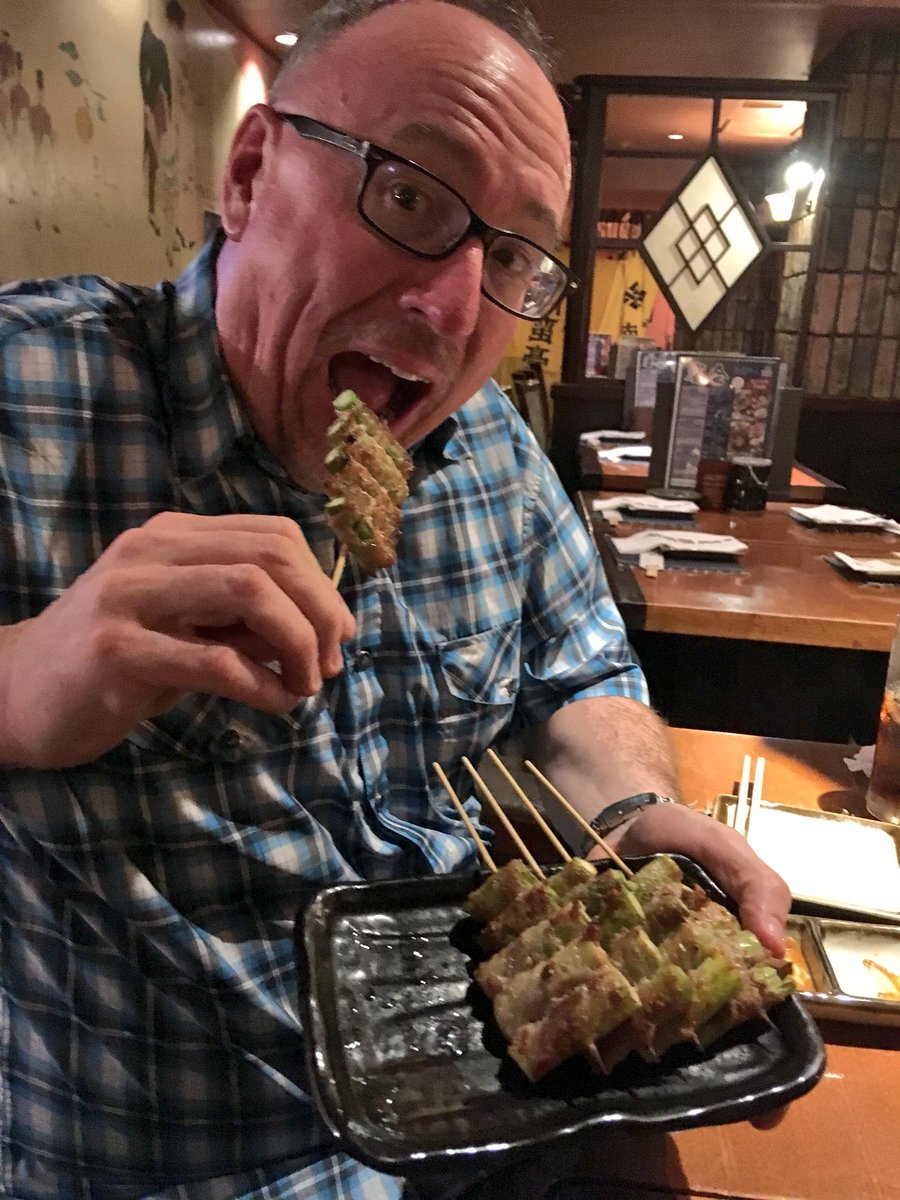 Of all the Asian food to make it over to America I will never understand why Yakitori hasn't really made it to the States.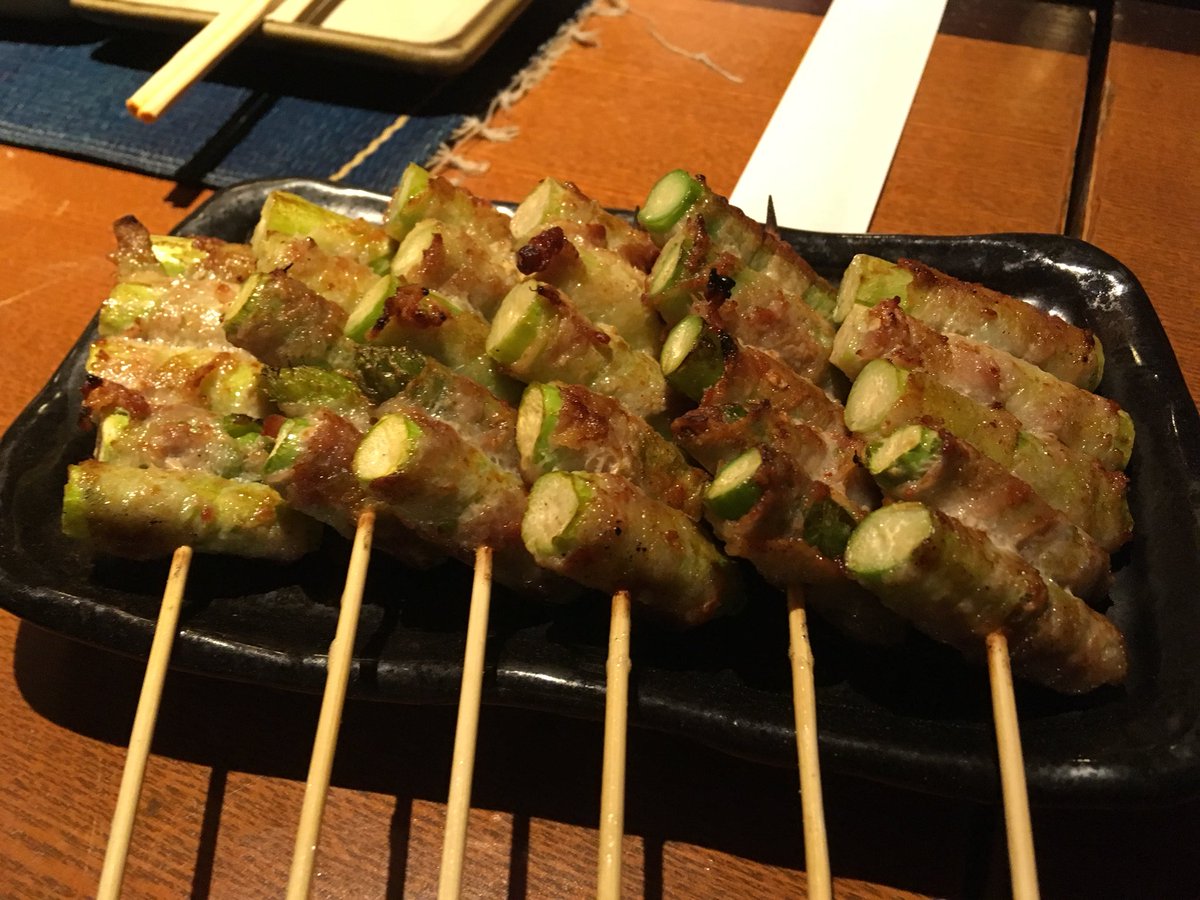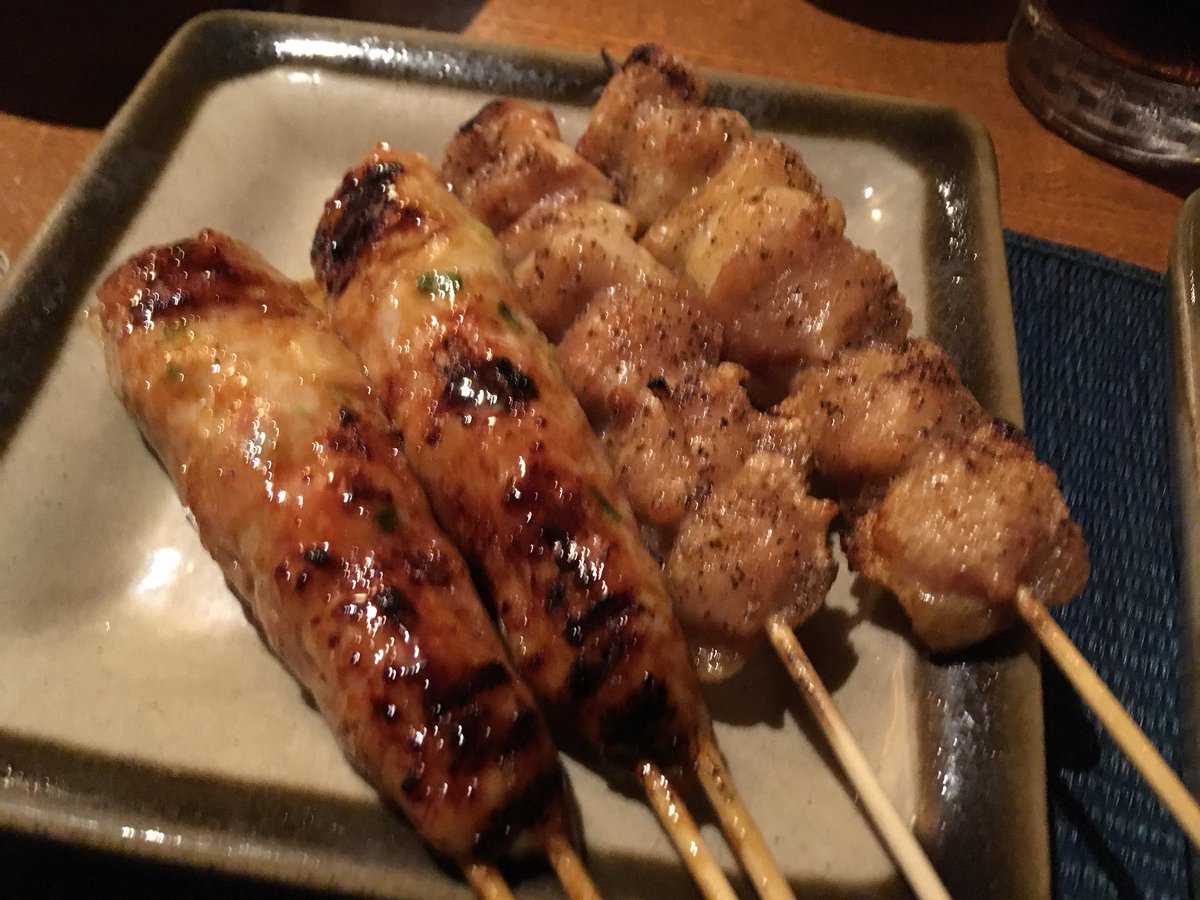 It is absolutely delicious and much like ordering chicken wings, you order multiple pieces with different flavors and it's amazing!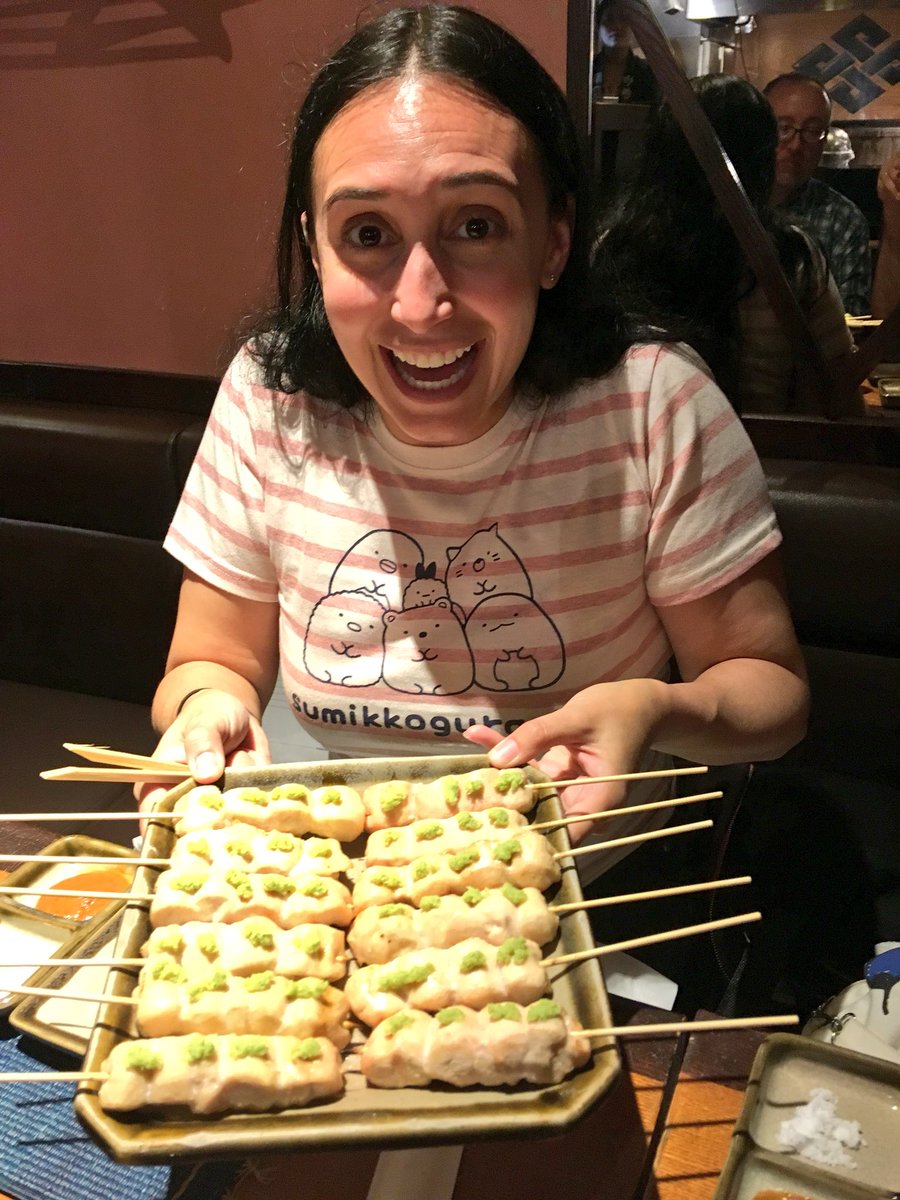 Even Elissa loves Yakitori now!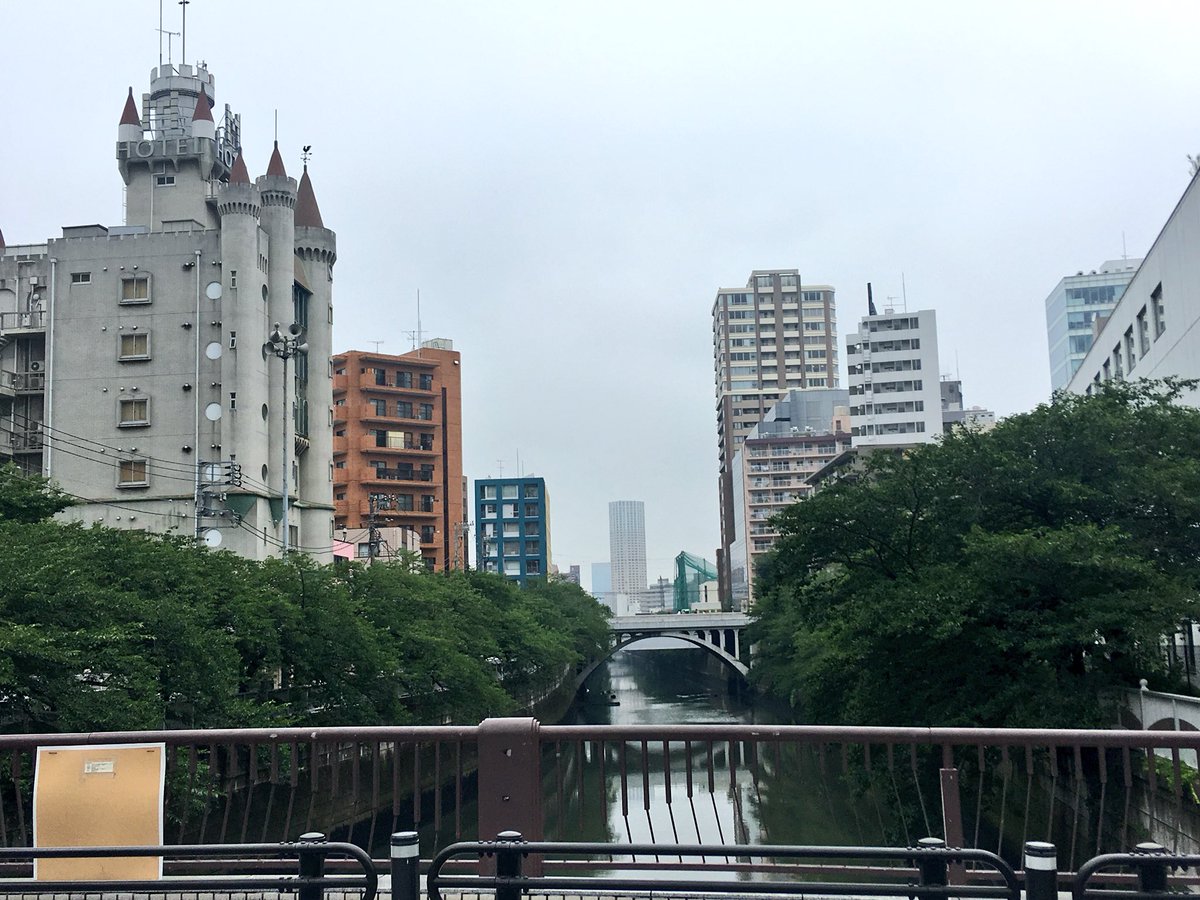 The next day we ventured out to some very "non-touristy" areas of Tokyo.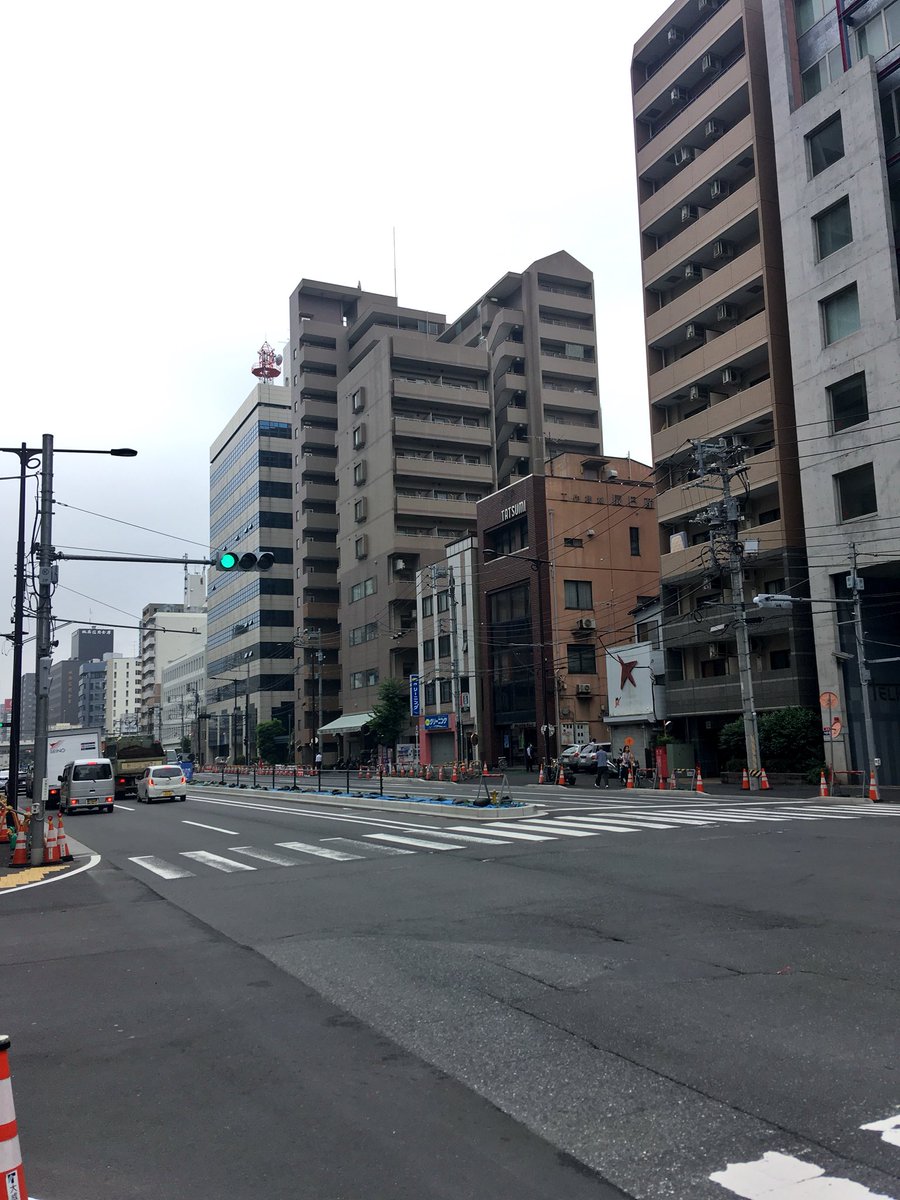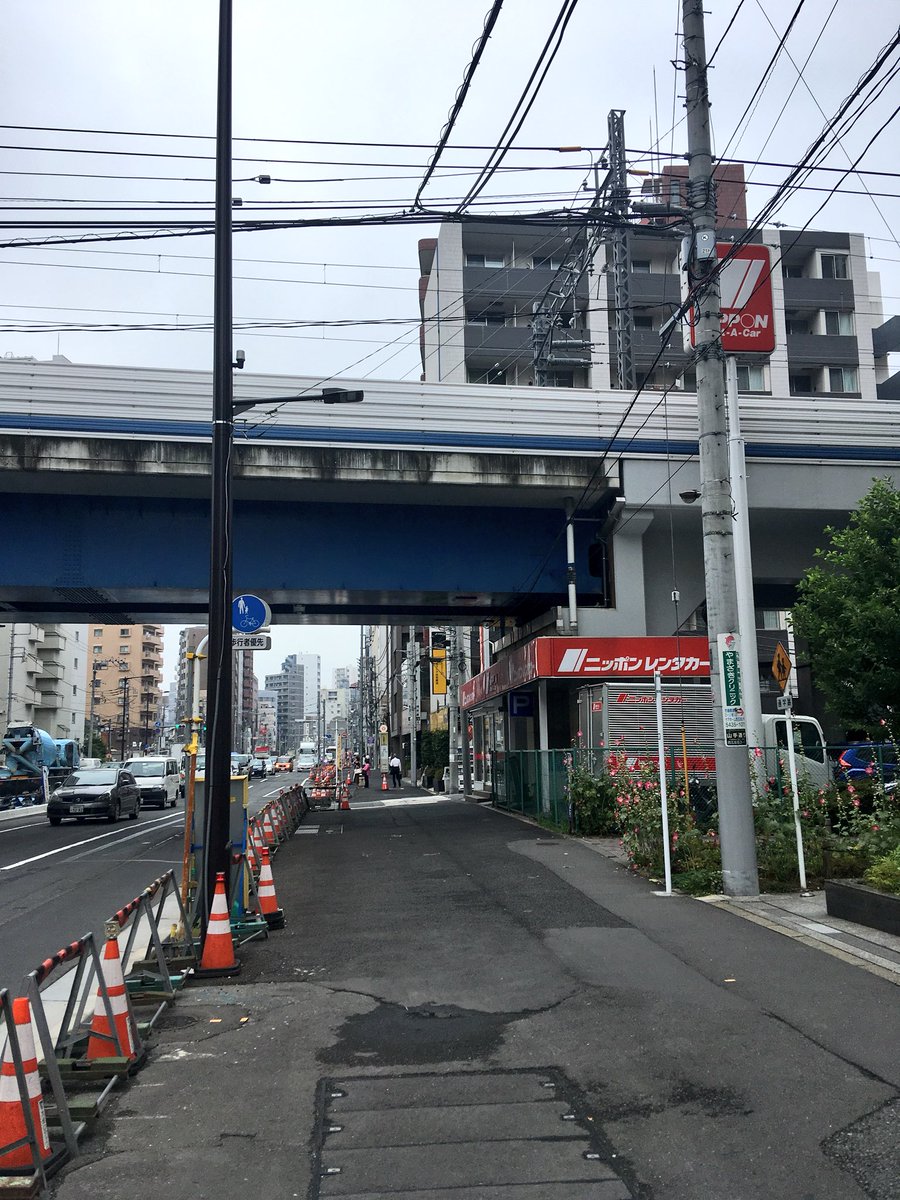 We like spending time in places where people live day-to-day rather than just tourism destinations all the time.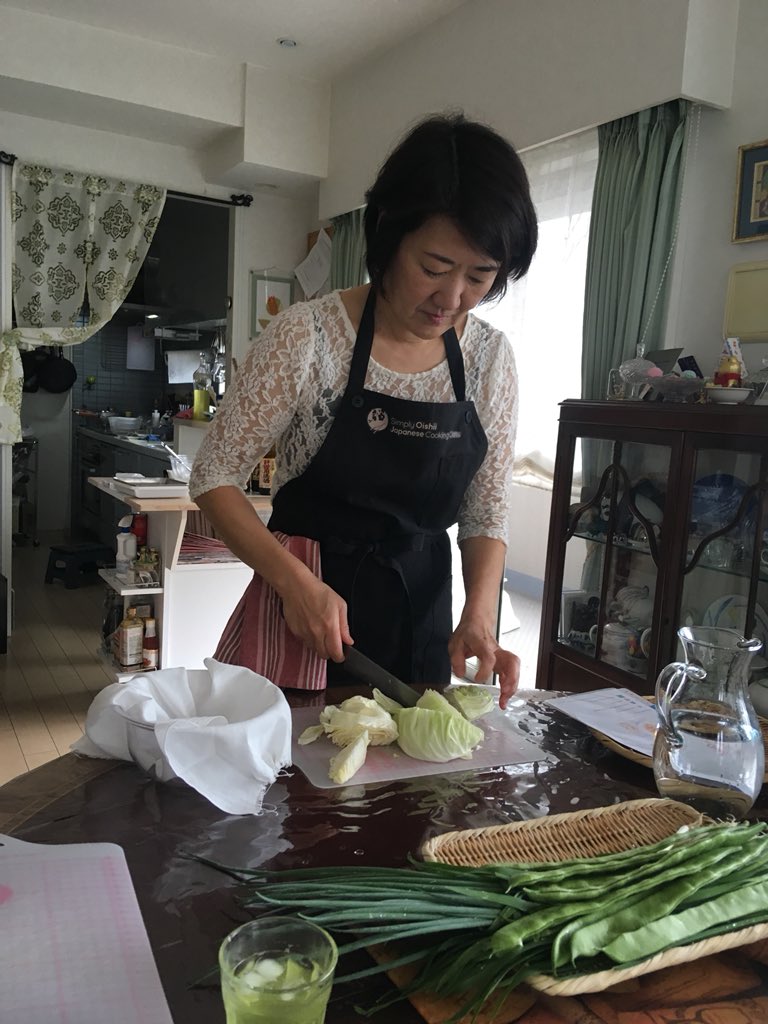 This morning we are at the home of a local Japanese woman who gives Gyoza making classes!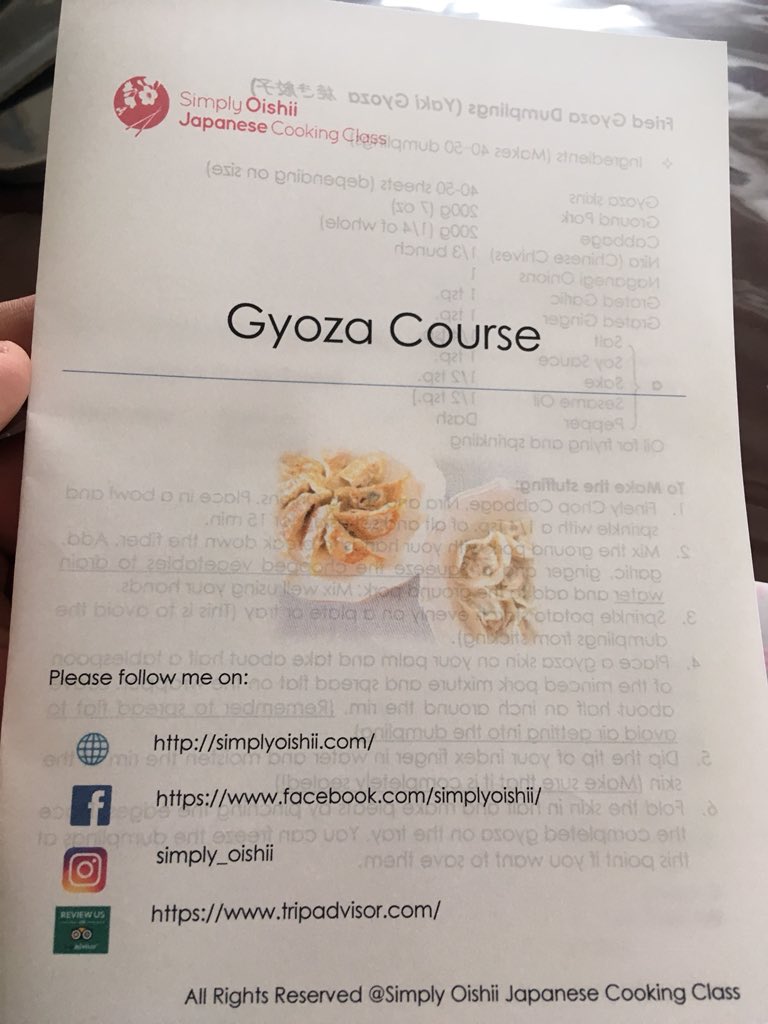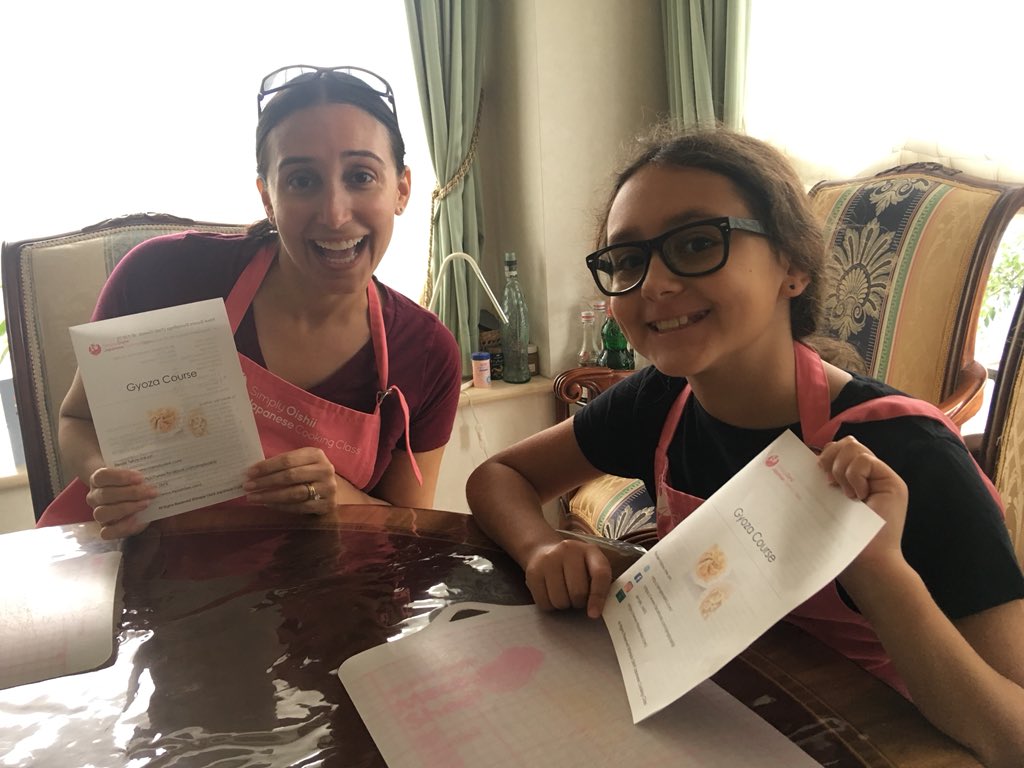 We love doing things like this and see how locals live!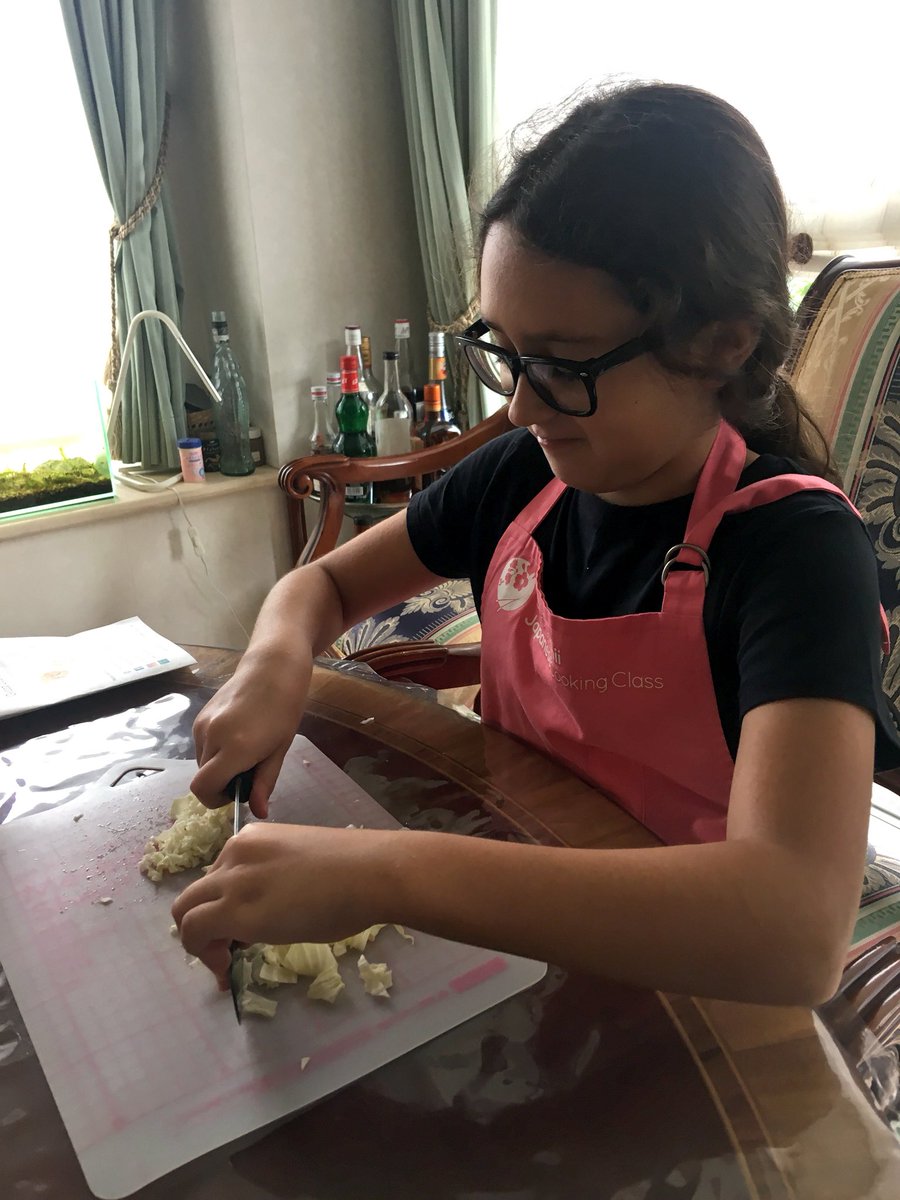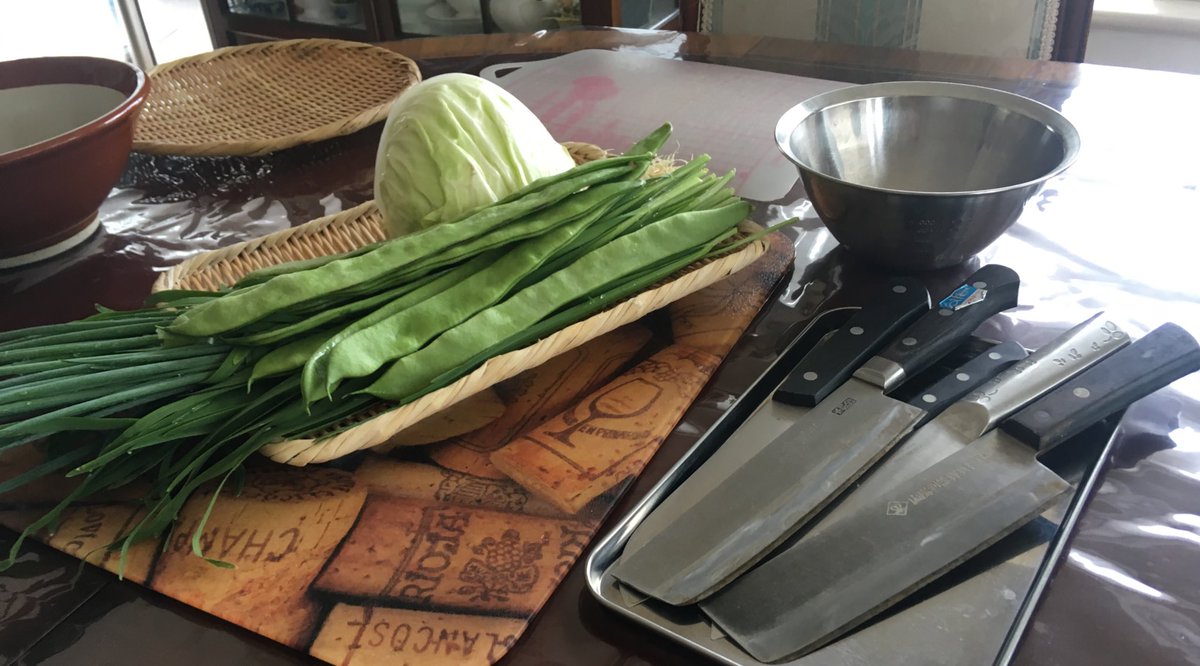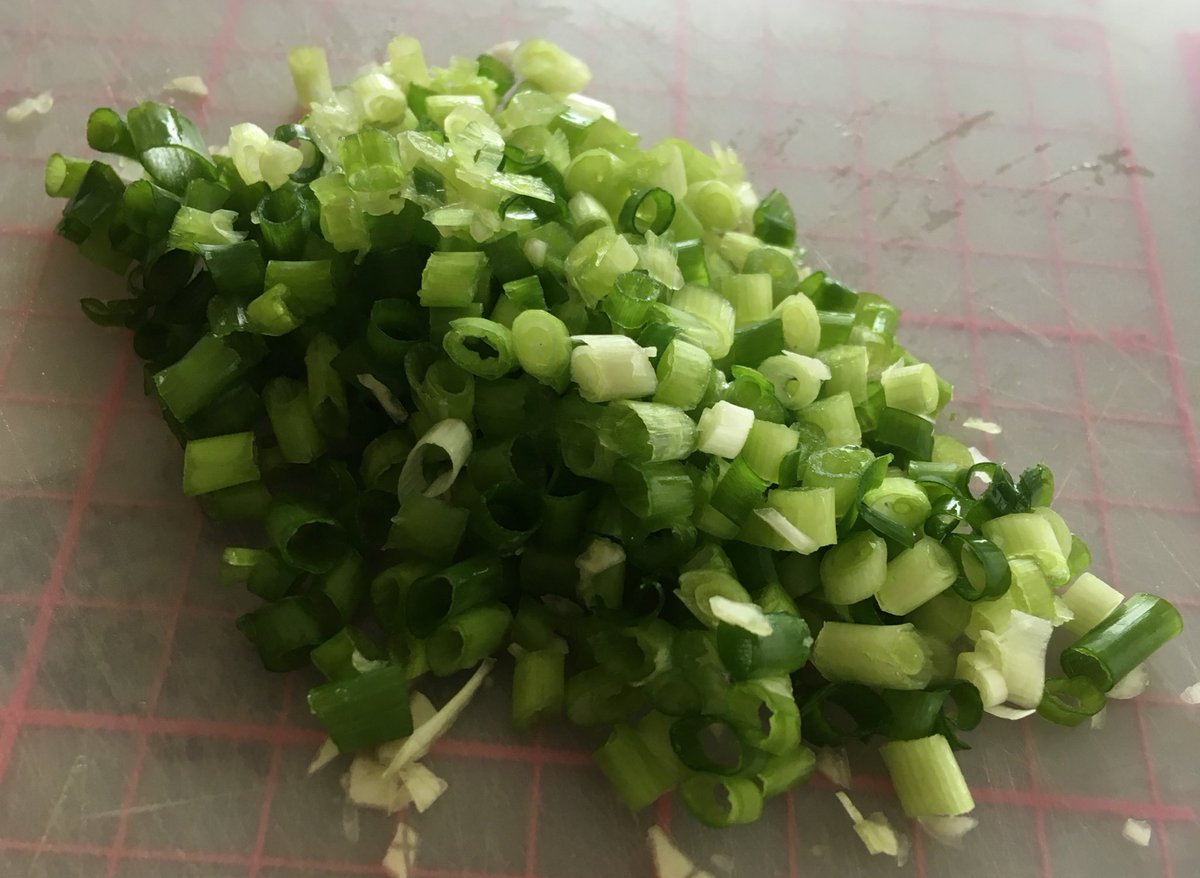 We have been trusted with sharp objects to cut & chip things during our Gyoza making course!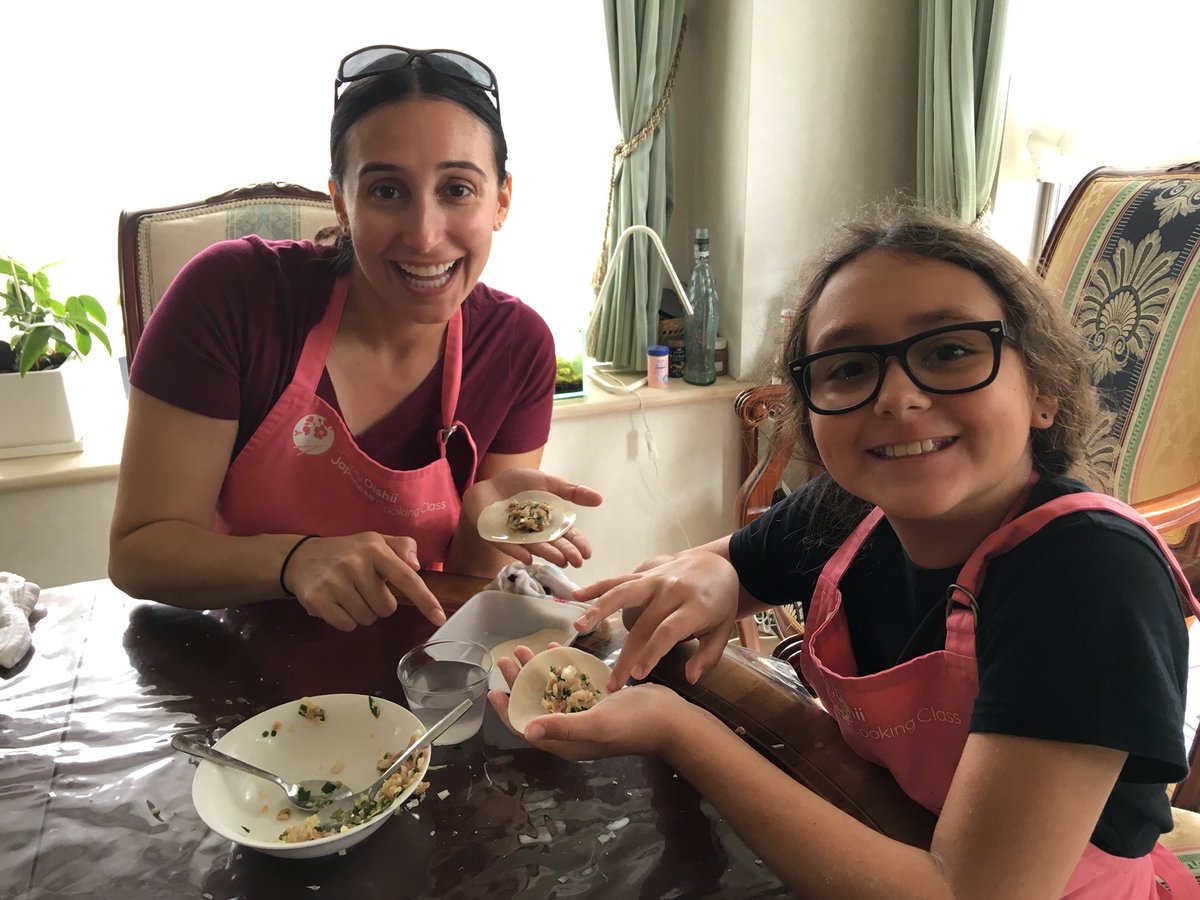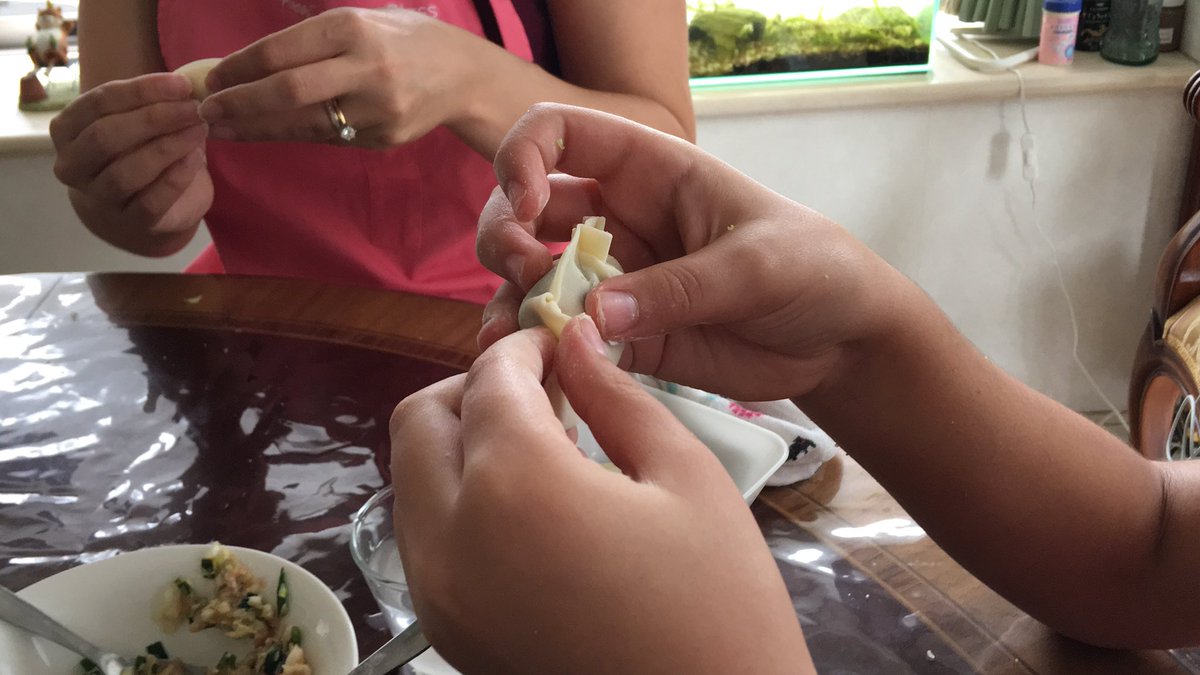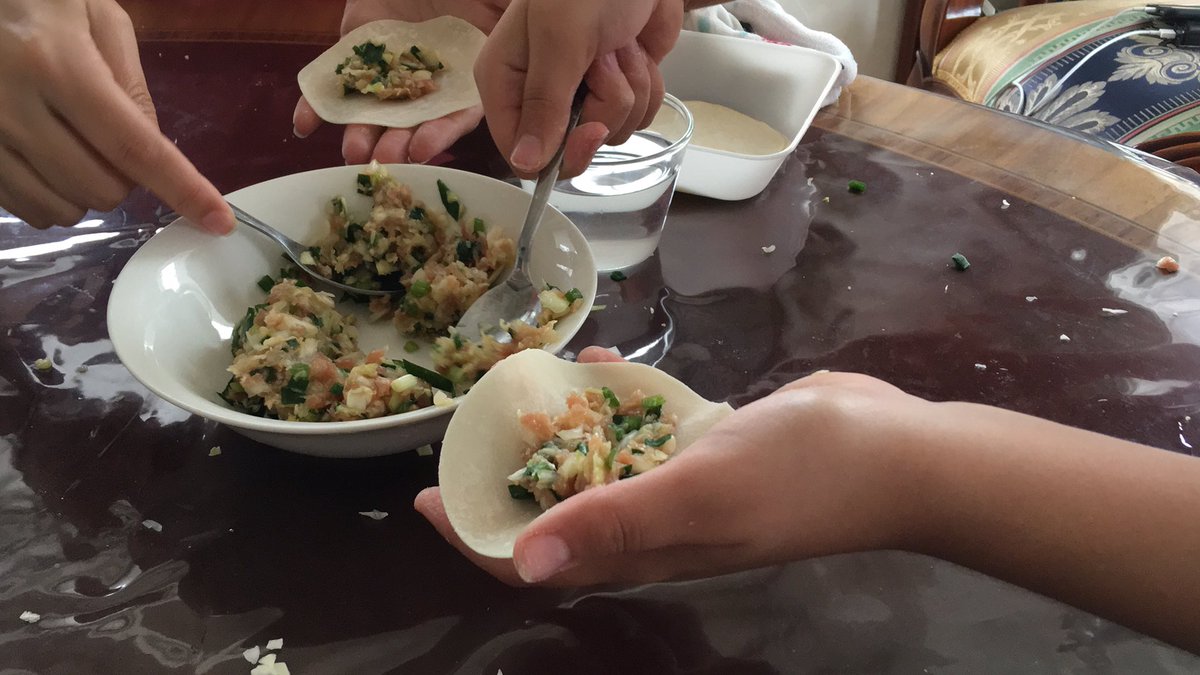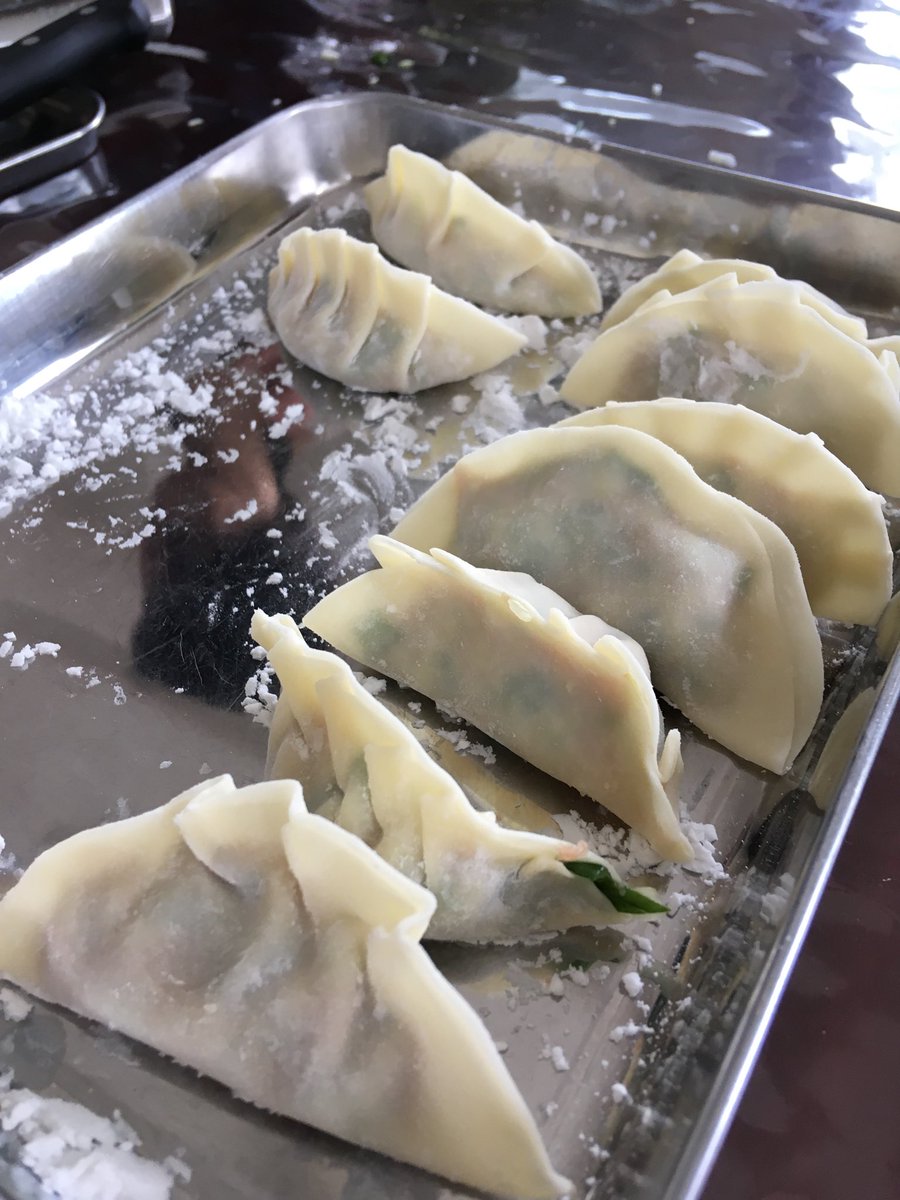 This is us... making Gyoza... and it's awesome!!!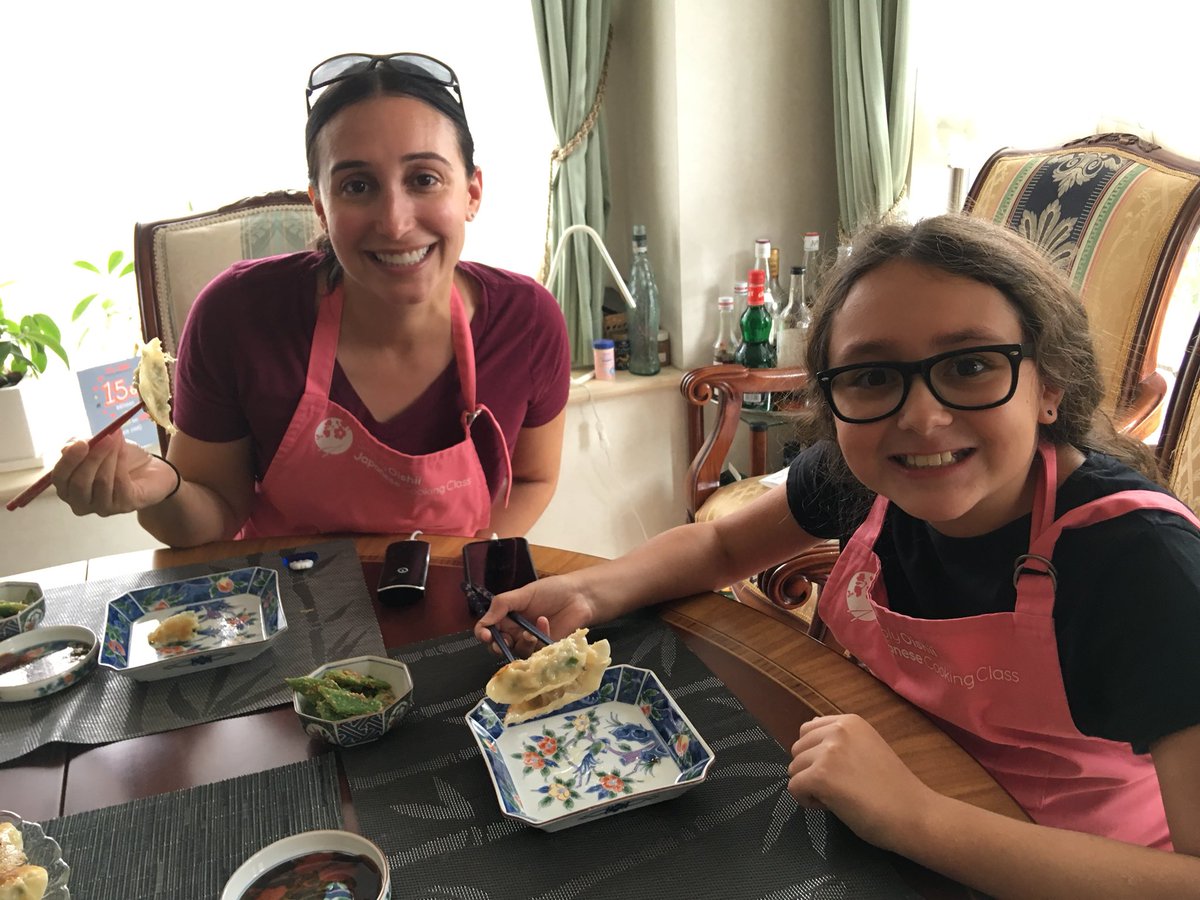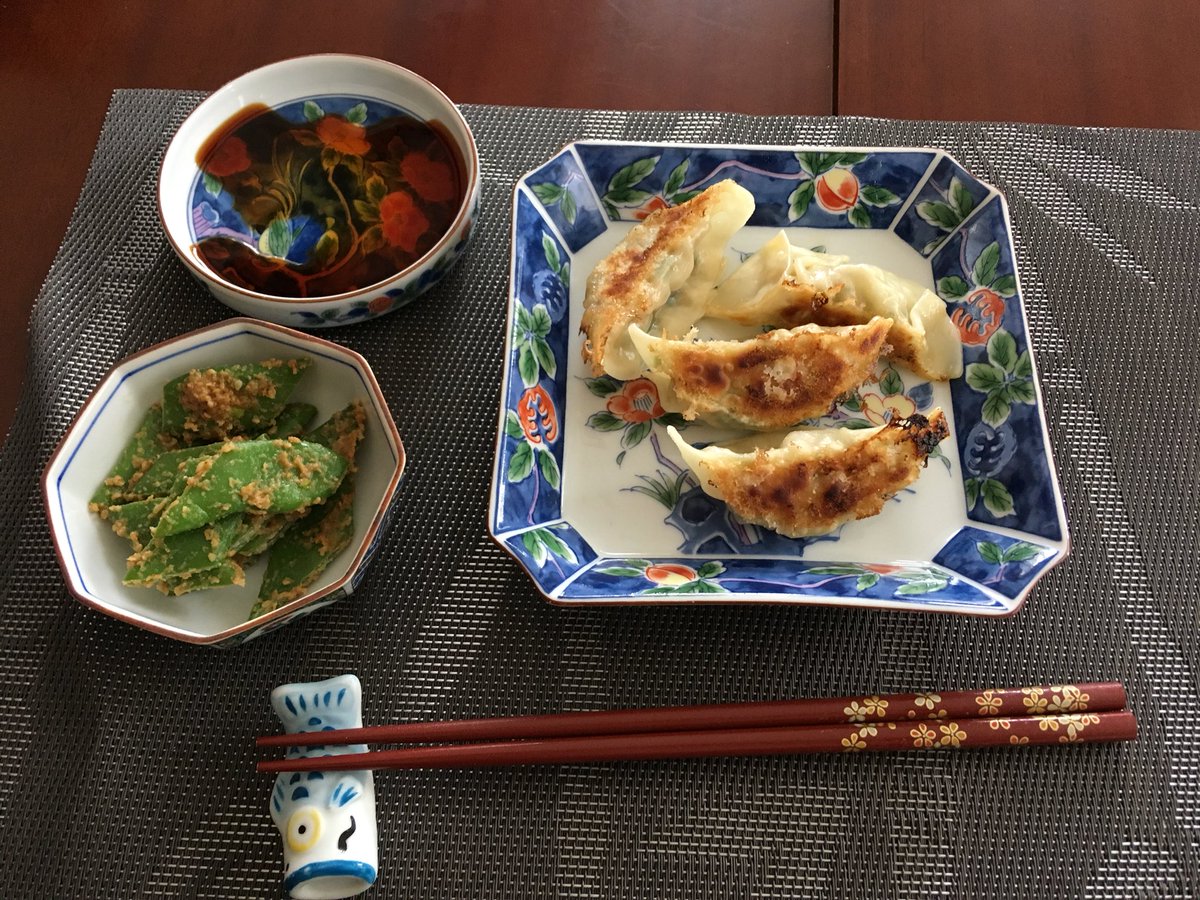 Here is the end result of our Gyoza making class! They are absolutely DELICIOUS!!!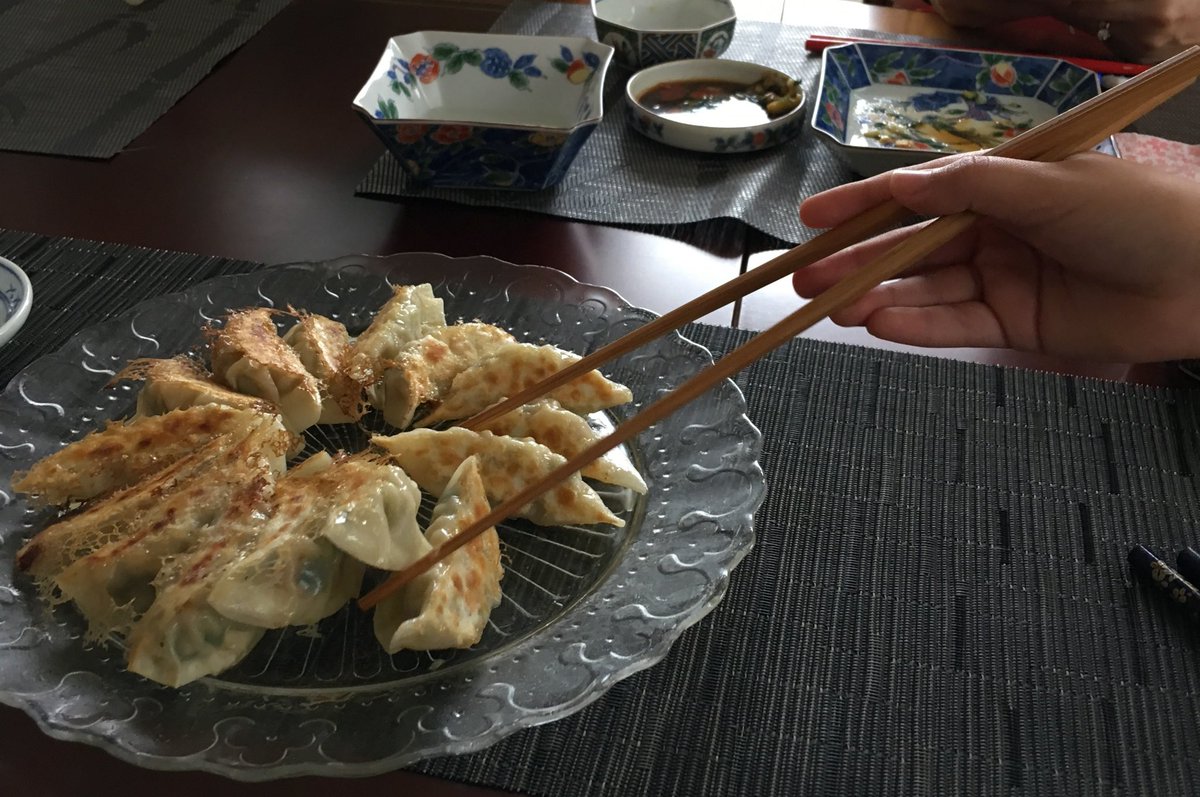 The Gyoza making class was fantastic and the Gyoza was absolutely delicious! We highly recommend checking out Miyuki's cooking classes next time you're in Tokyo! Info:
https://www.simplyoishii.com/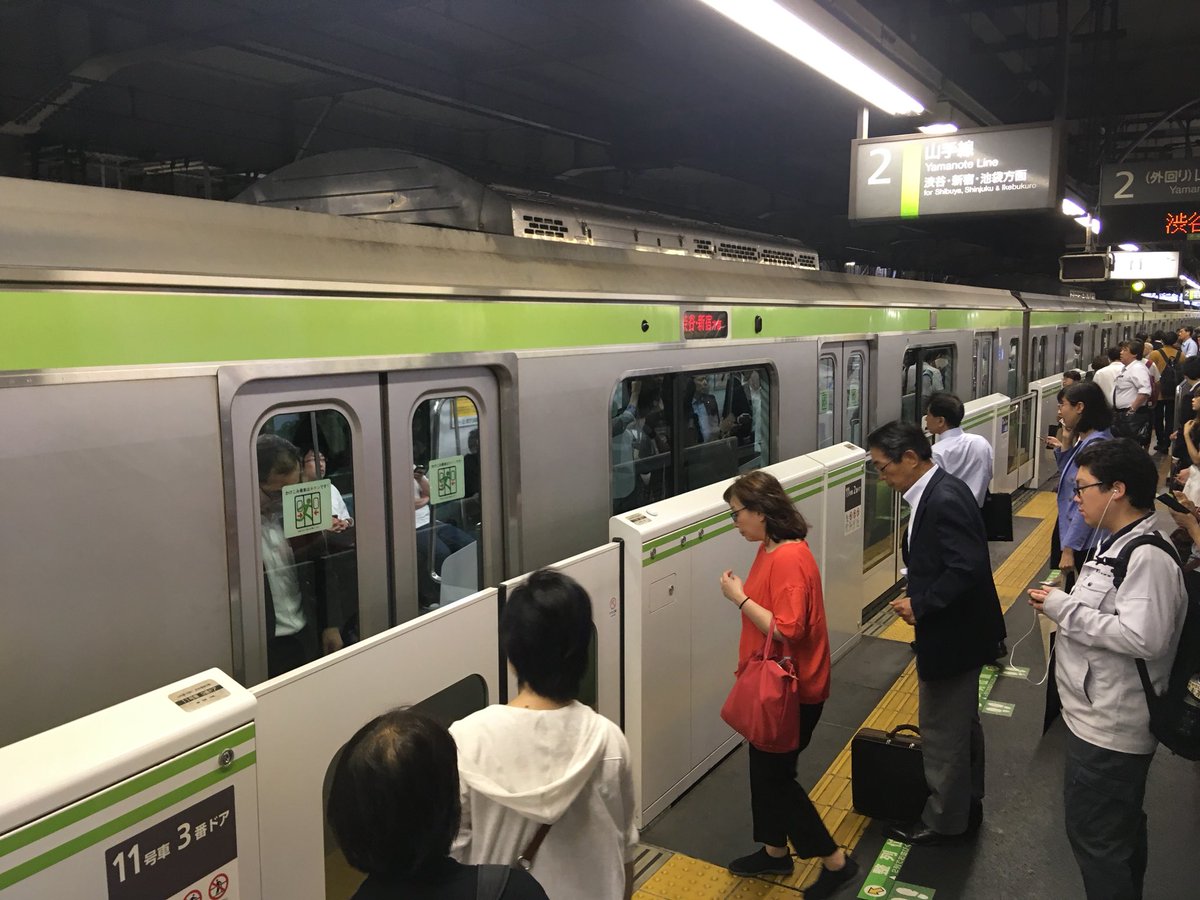 Getting back on the train... any idea where we might be heading? (You only get one guess!)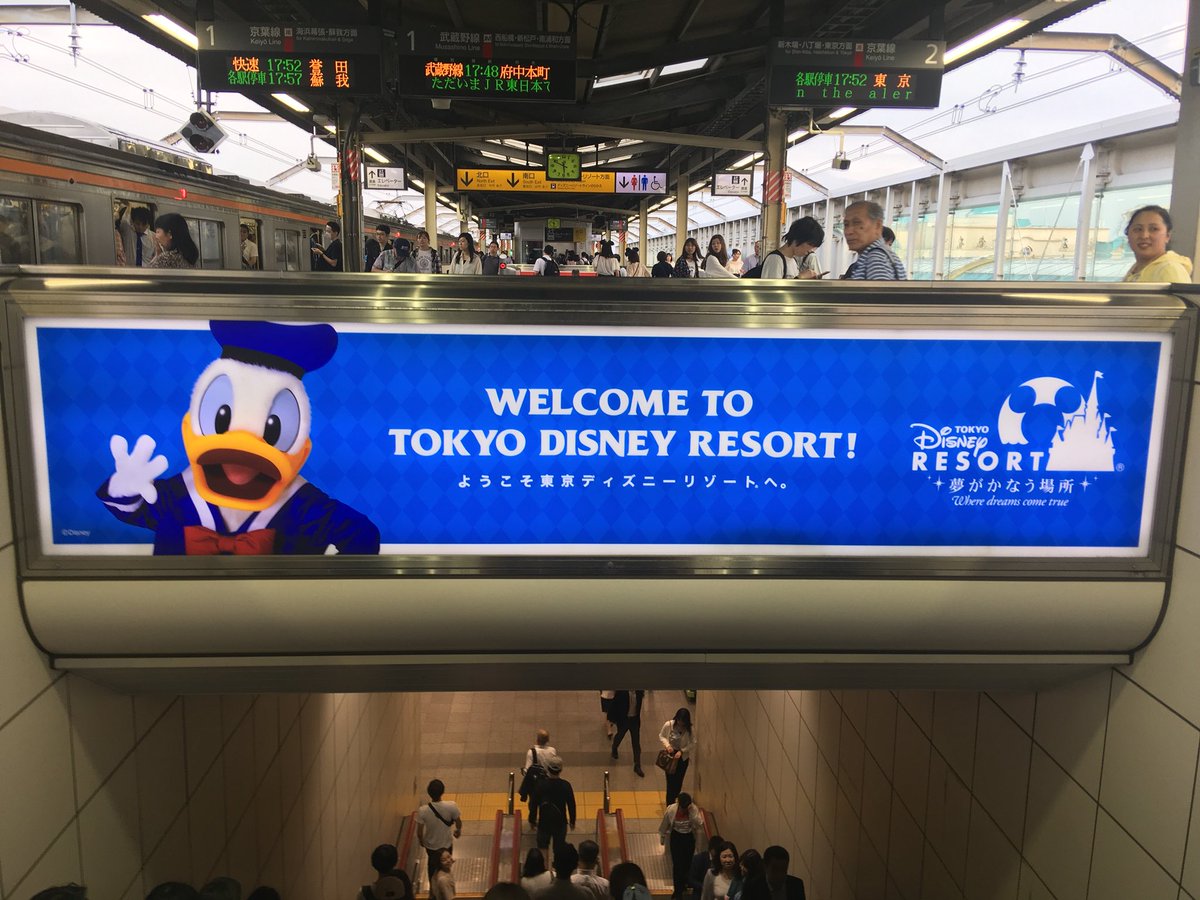 Oh. Hi there...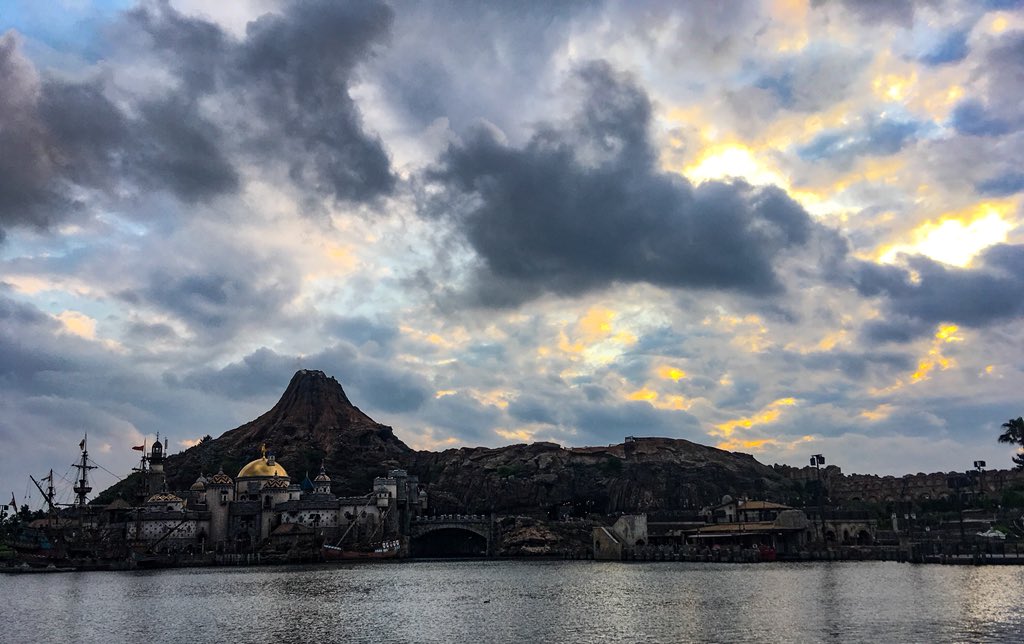 Beautiful sunset tonight at Tokyo DisneySEA!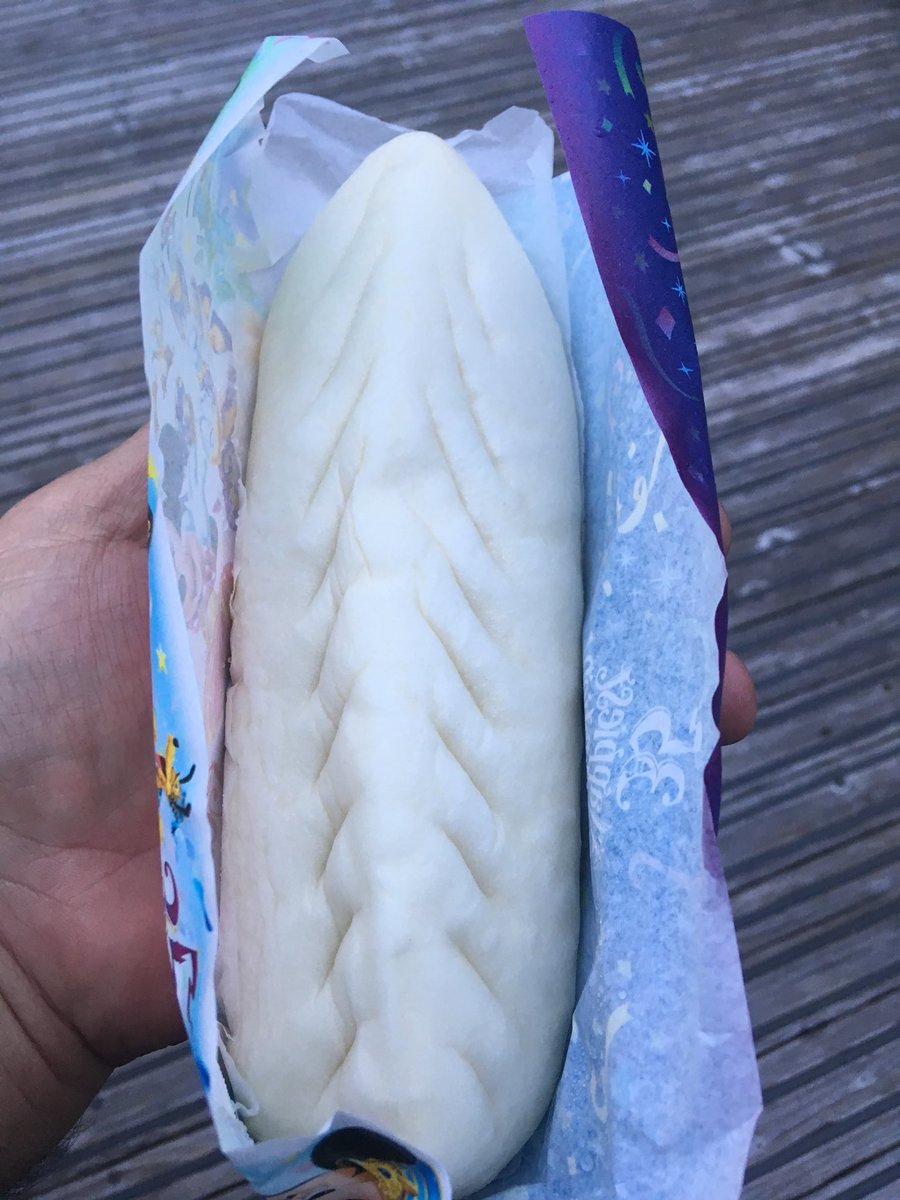 You can't visit Tokyo DisneySEA without having a Gyoza Sausage Bun...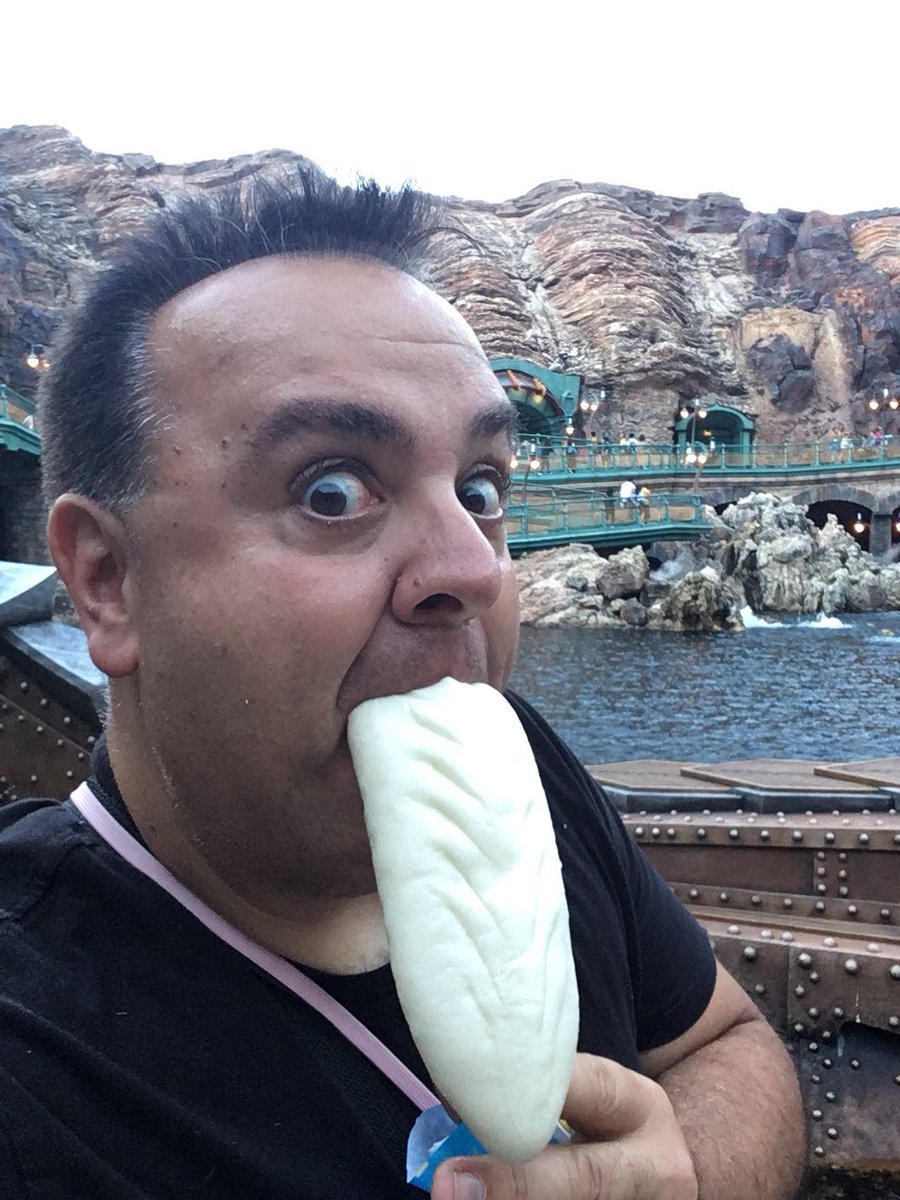 And taking a totally ridiculous photo with it!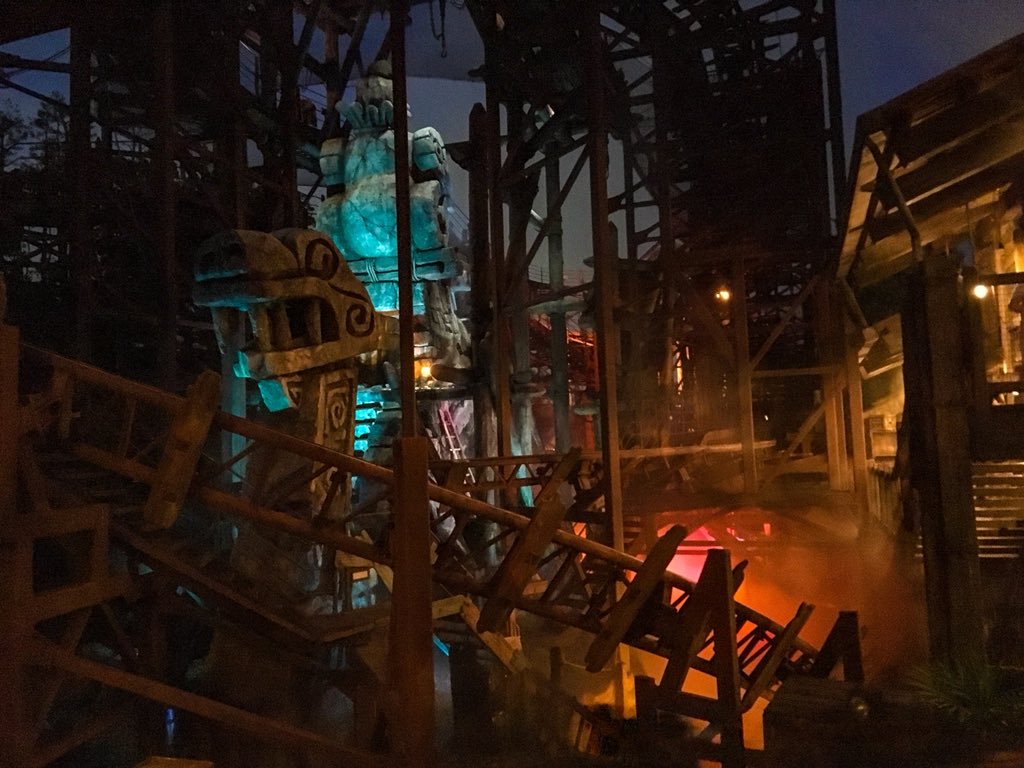 Raging Spirits... there's a roller coaster somewhere in all that theming!!!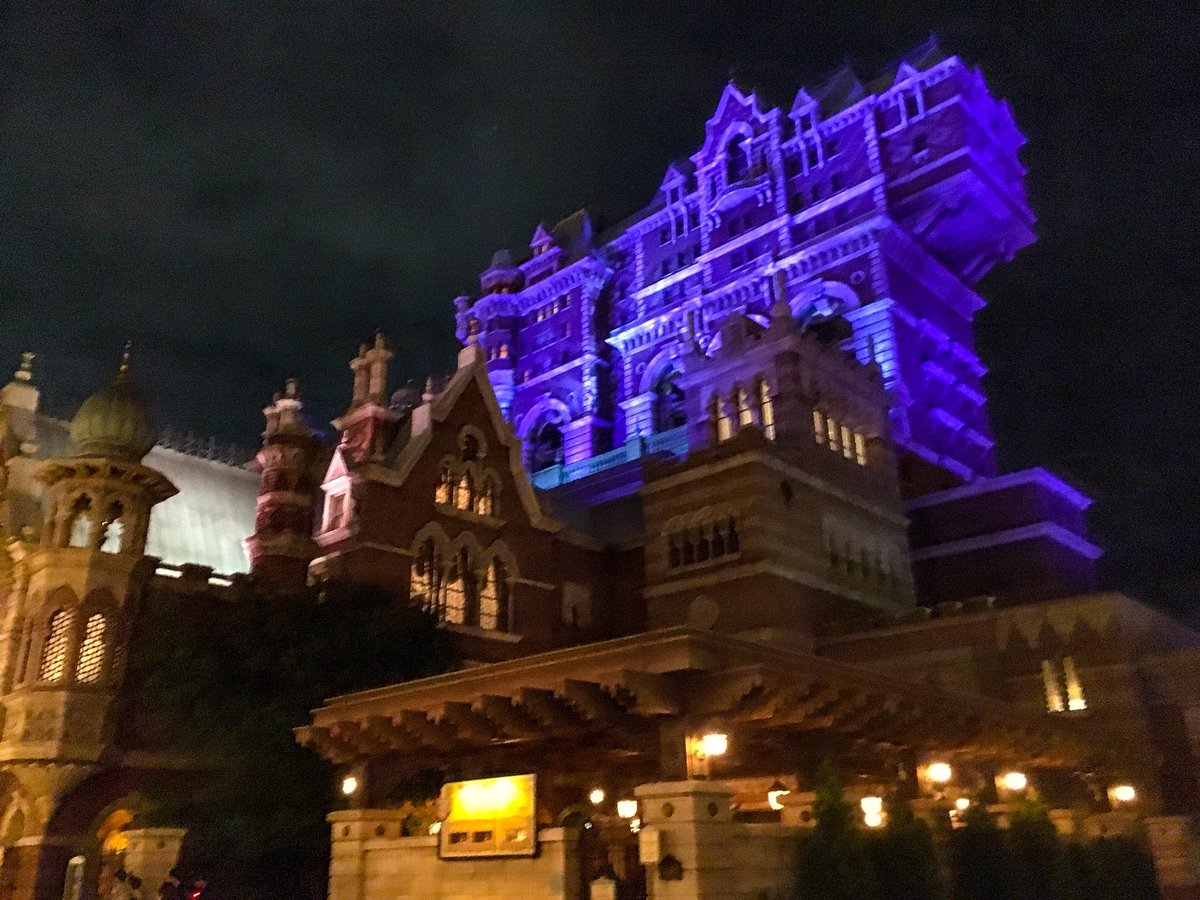 Tower of Terror's theming in Japan is in every way better than the theming in Orlando. Please WDW, please ditch the Twilight Zone and bring this incredible original story to Hollywood Studios!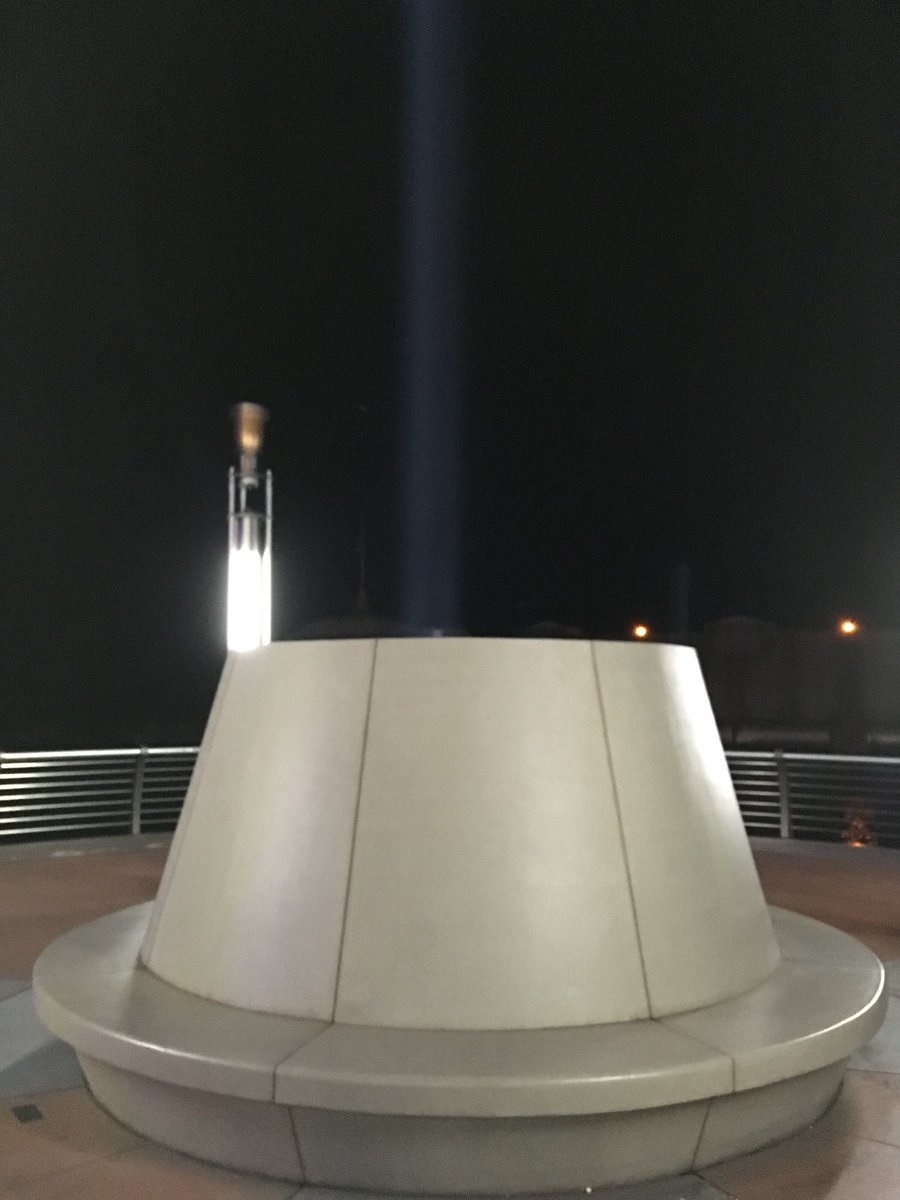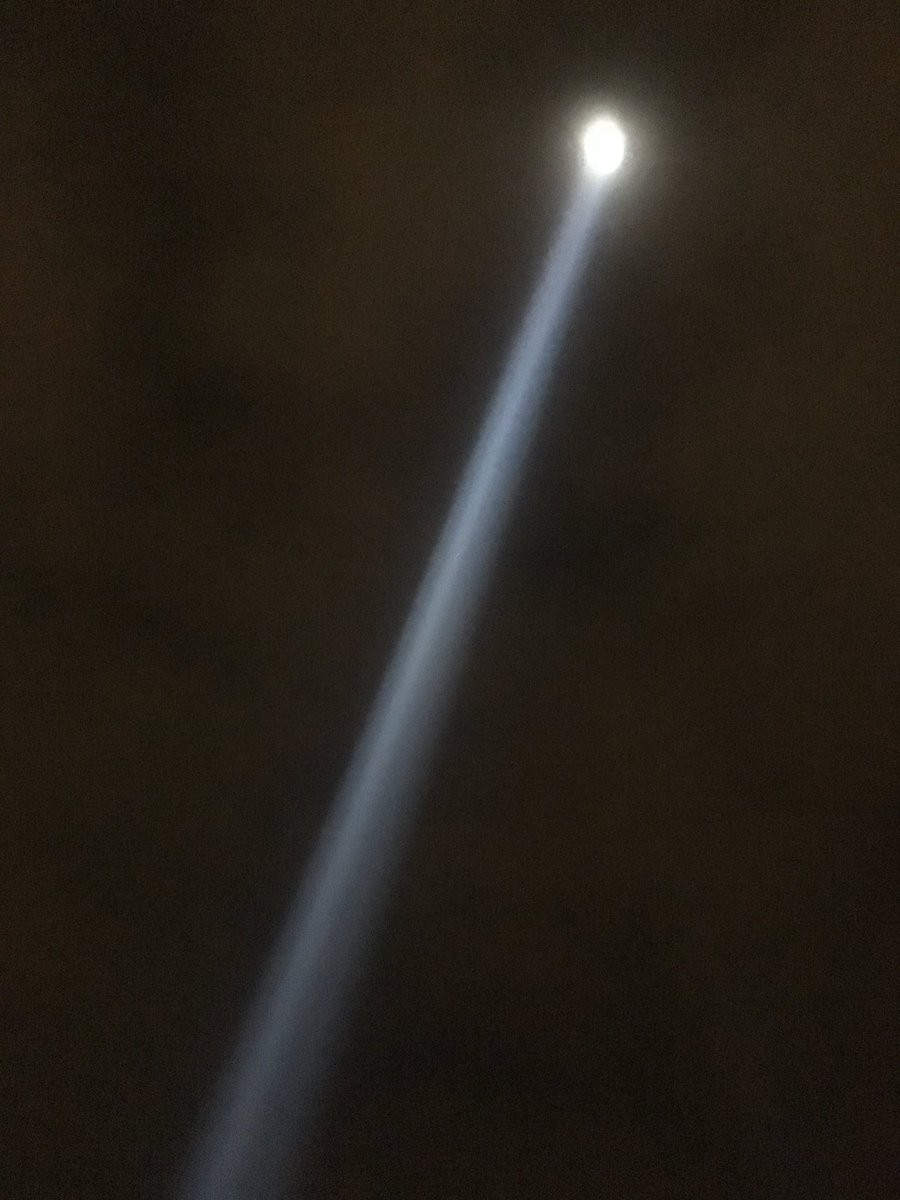 How have we never noticed this giant spotlight by Aquatopia before???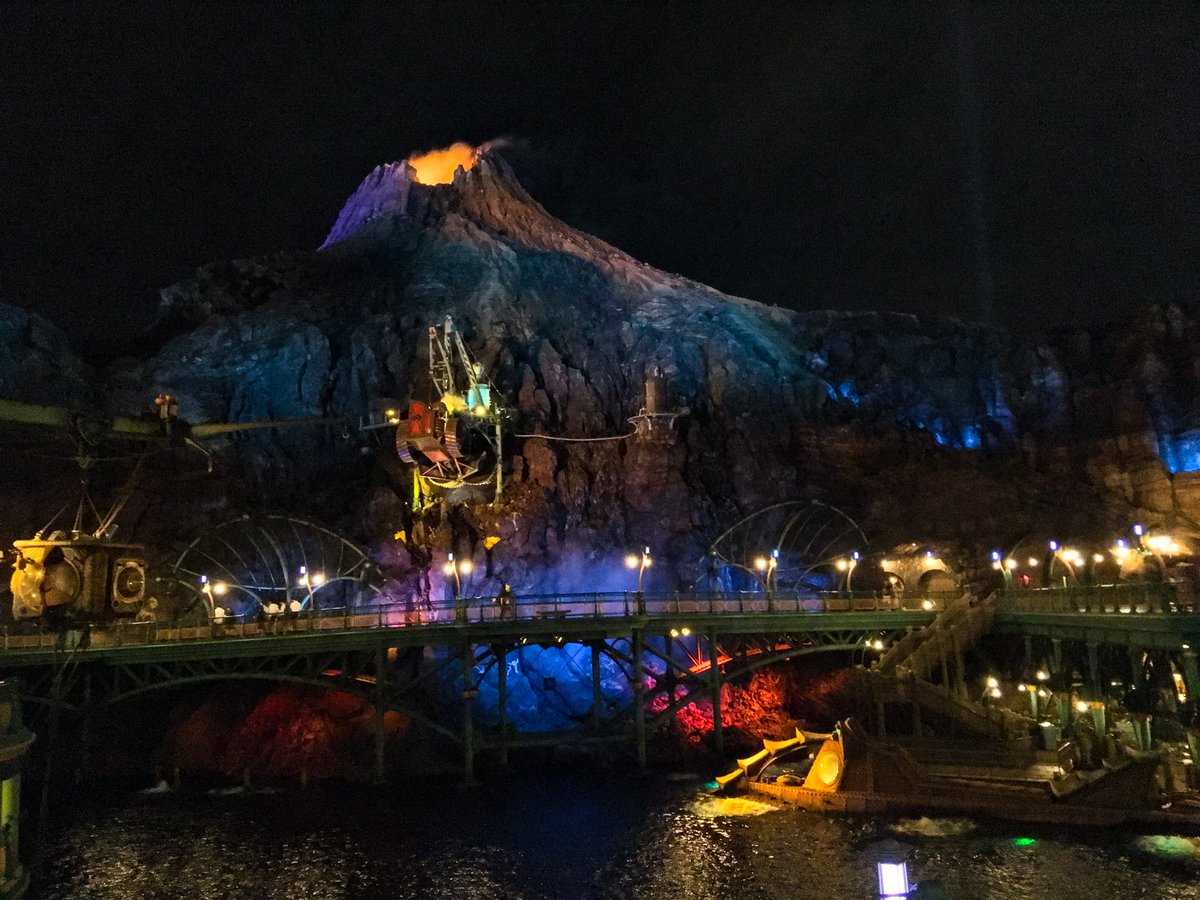 I sometimes have to stop and remind myself this is a theme park...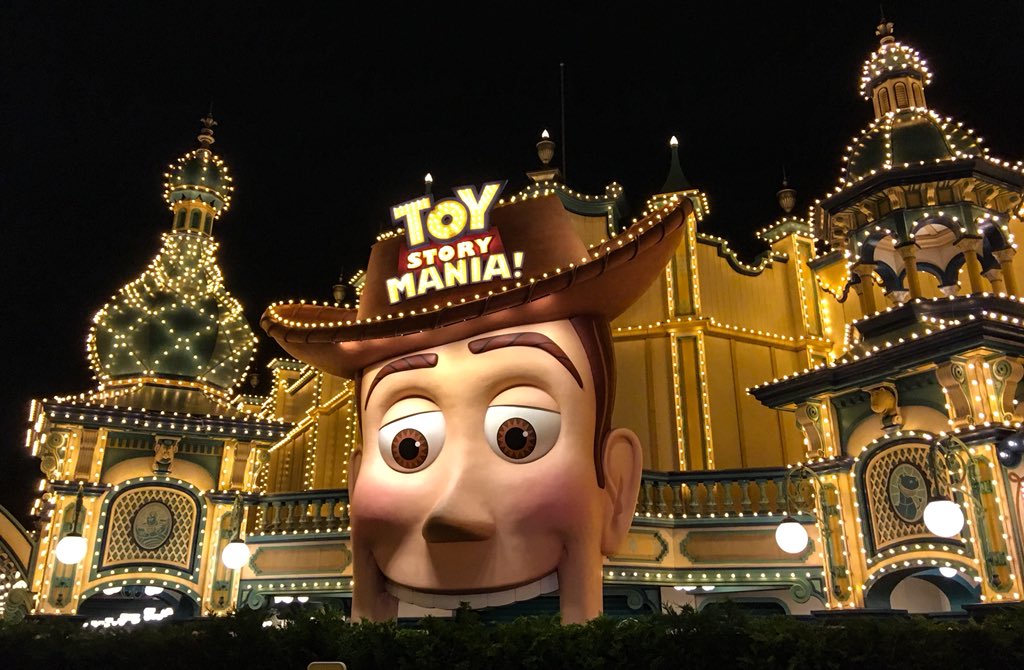 Hi, Woody...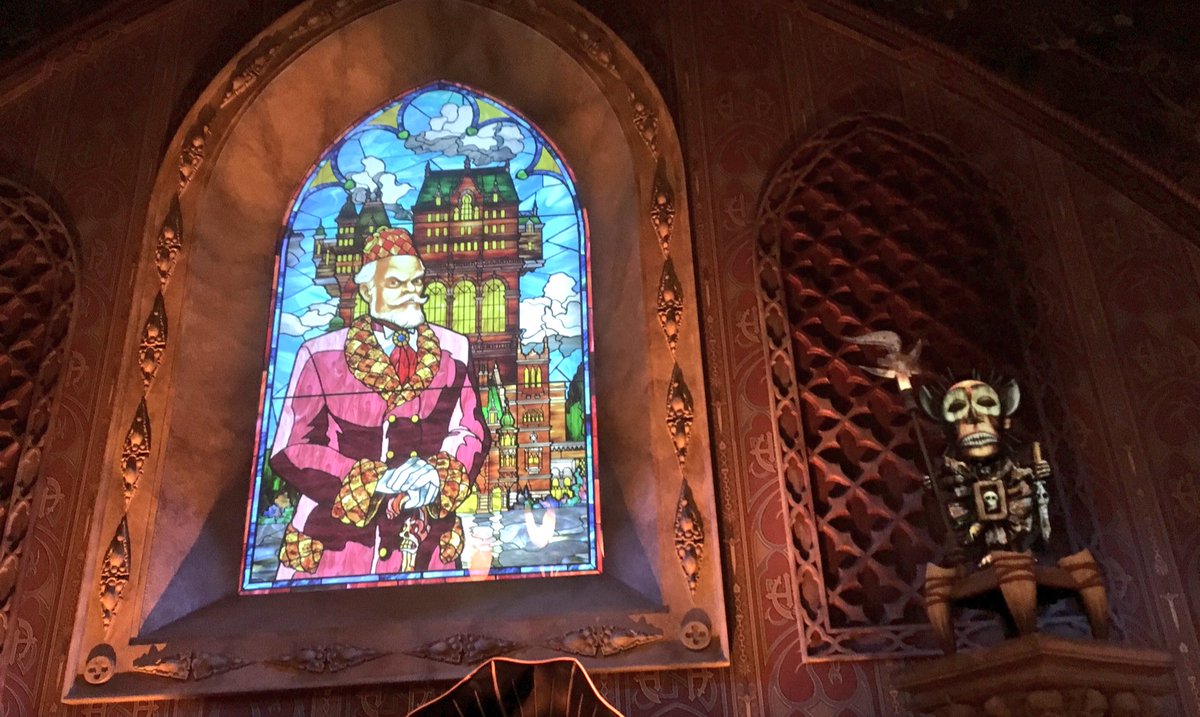 That Hightower dude looks somewhat familiar...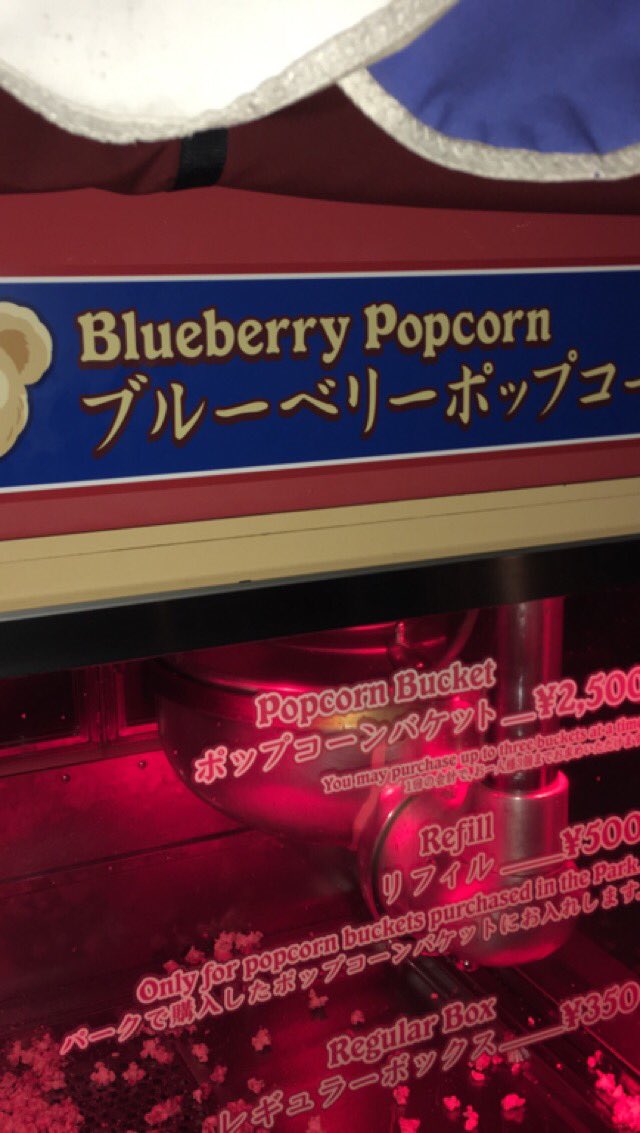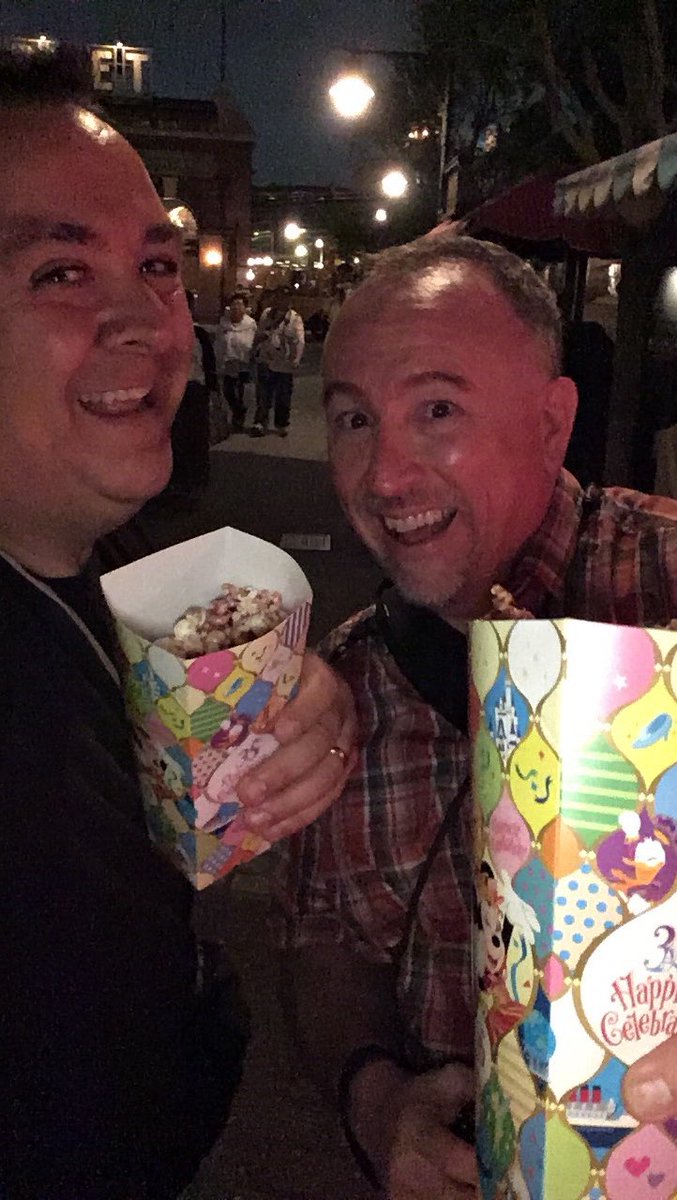 Blueberry is absolutely my new favorite popcorn flavor!
Another GREAT night at Tokyo Disney! We got so much done tonight using the "After 6pm Pass!" That was forty bucks WELL SPENT!!!
Now,
POST YOUR COMMENTS!!!!
After all, we took the time to write this report, the least you can do is post something nice about it!
Click
HERE
for Part Eight of our TPR Japan 2018 Trip!
Last edited by
robbalvey
on Wed Jun 13, 2018 2:12 pm.