REGISTER
for our forum to leave a comment!
Click
HERE
for an index of all our Japan 2018 Trip Updates
------------------------------------------------------------------------------------------------------
Day Five - More random Toyko stuff and DISNEY!!! Any day that starts with authentic Japanese sushi and ends with Tokyo Disney is, in my opinion, as perfect of a day as you can have! Follow along...
Be sure to follow our Twitter and Instagram Stories for live updates from our trip!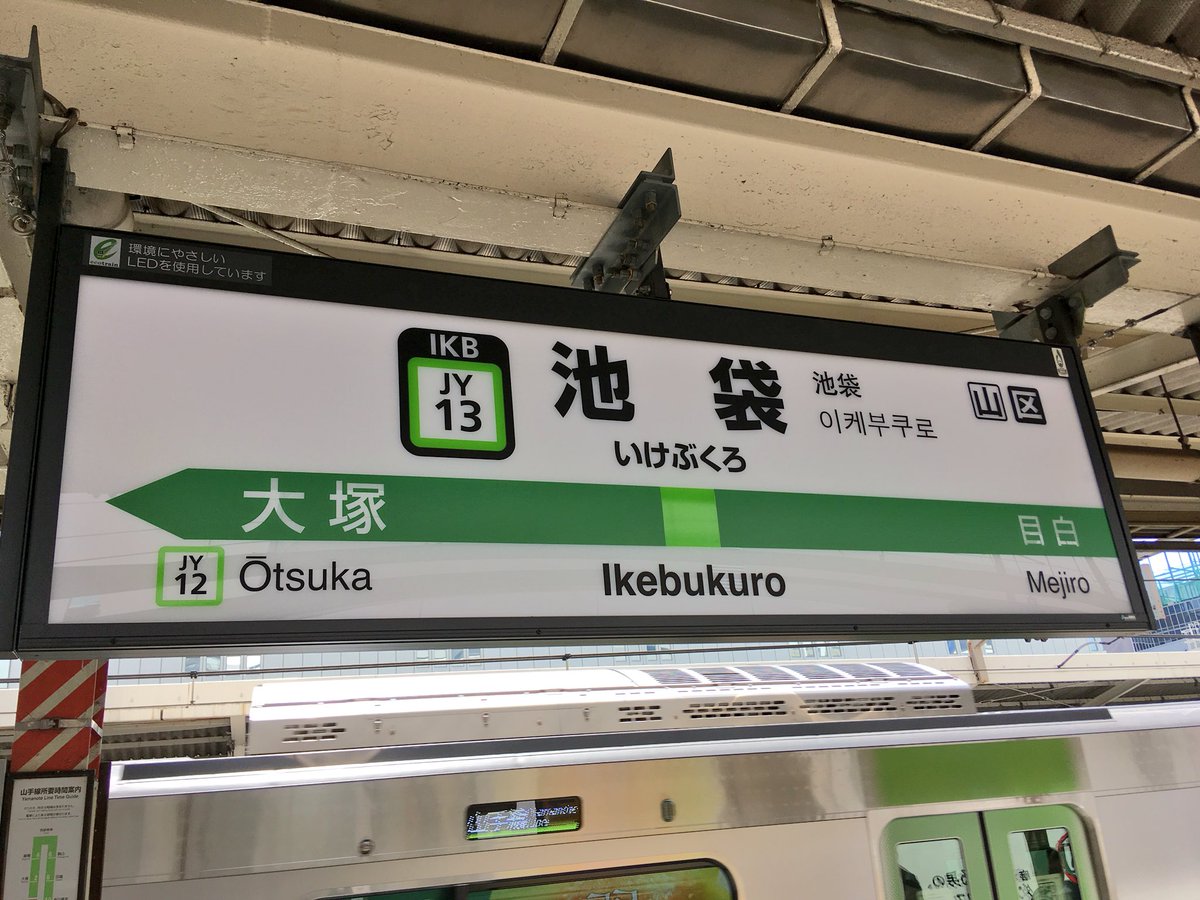 Here's where we will be spending time at in Tokyo today!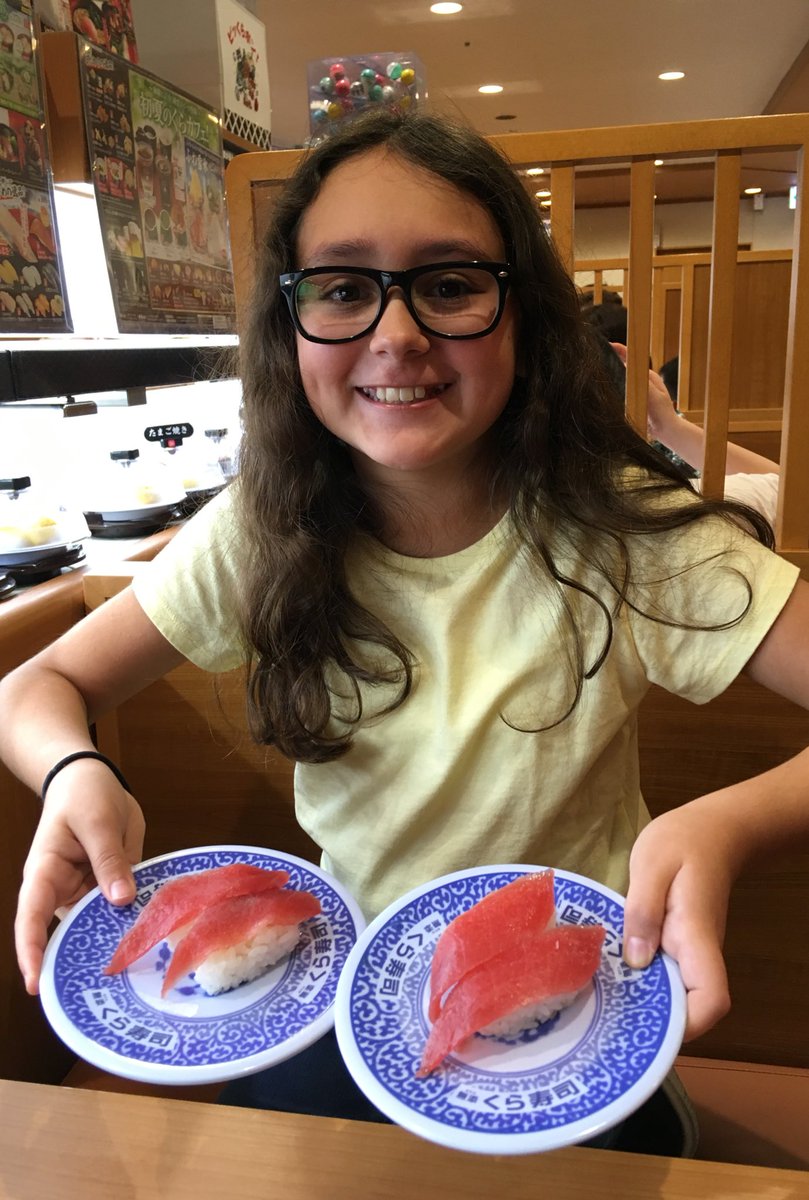 The sushi in Japan is of course legit and awesome!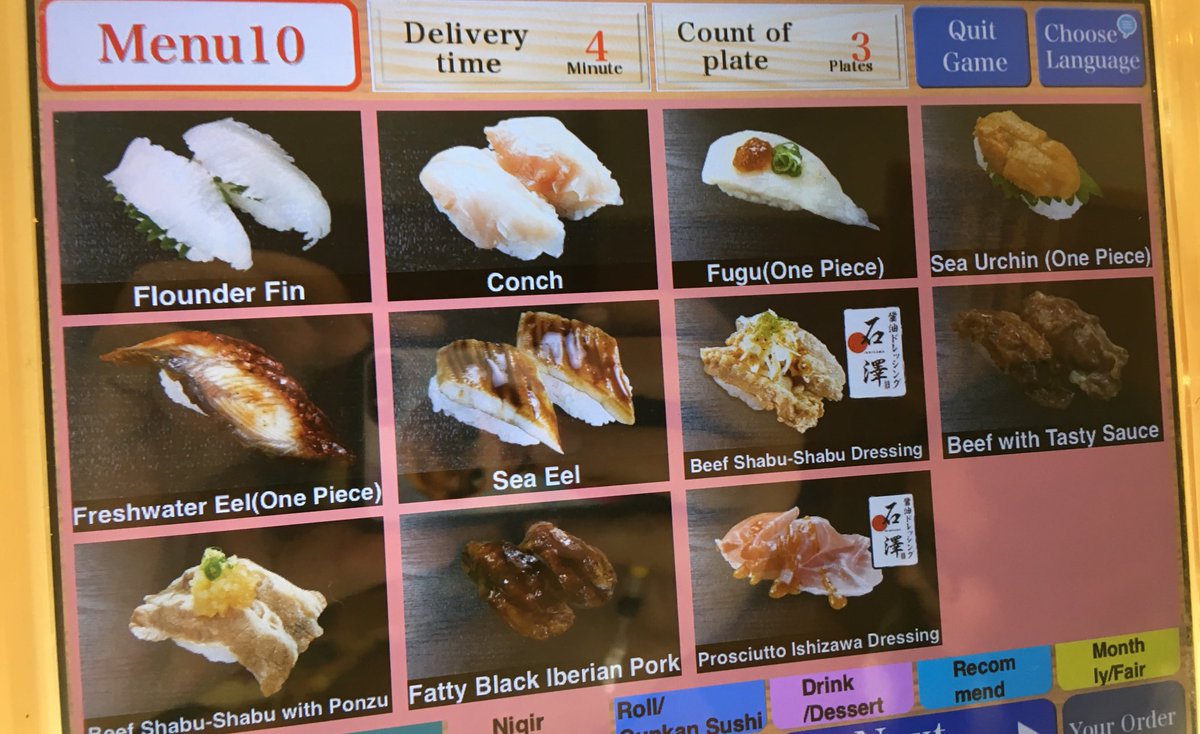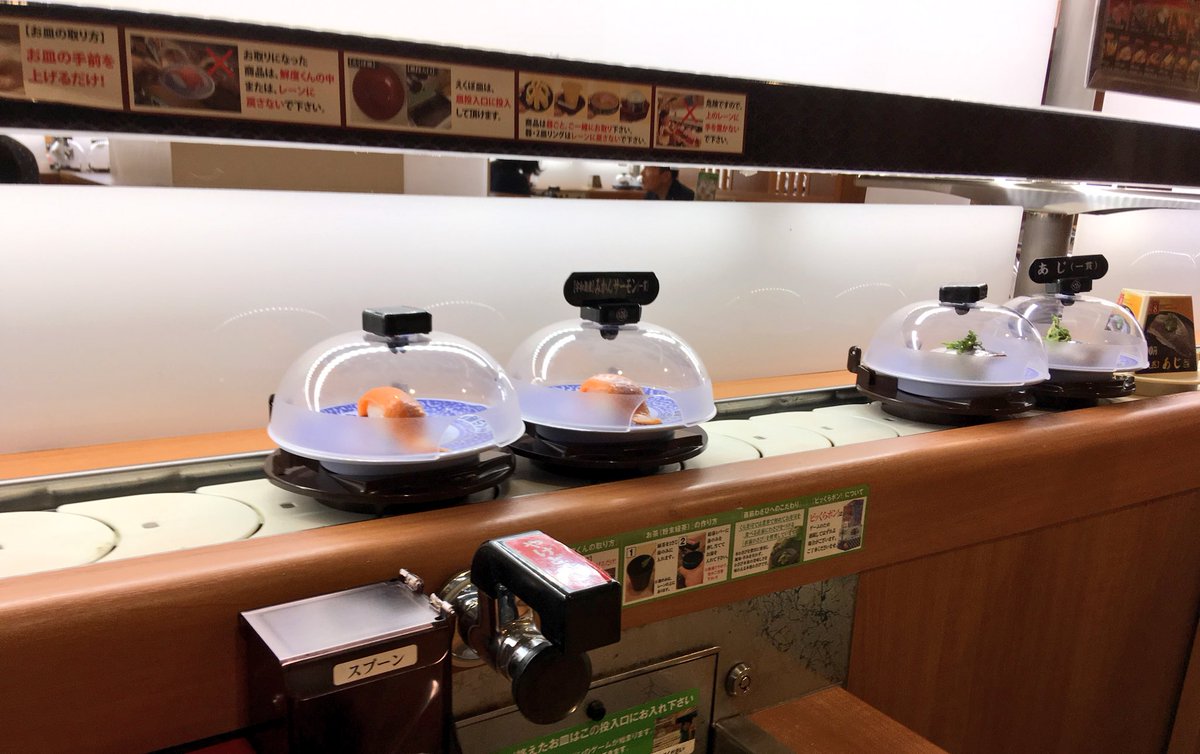 You can either grab something traveling by on the conveyor belt or you can order from the menu and your food arrives via the express belt! These places are amazing and another example of Japanese efficiency!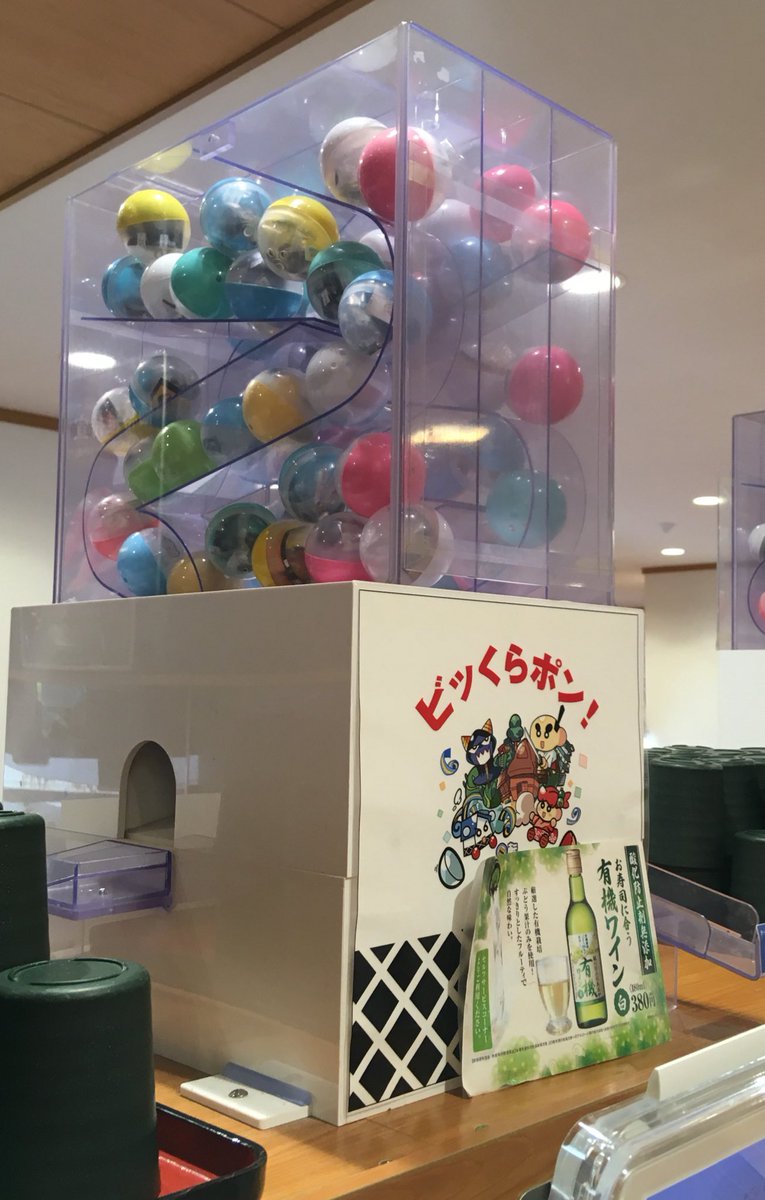 Fun Fact! The more sushi you eat, the more prizes you get!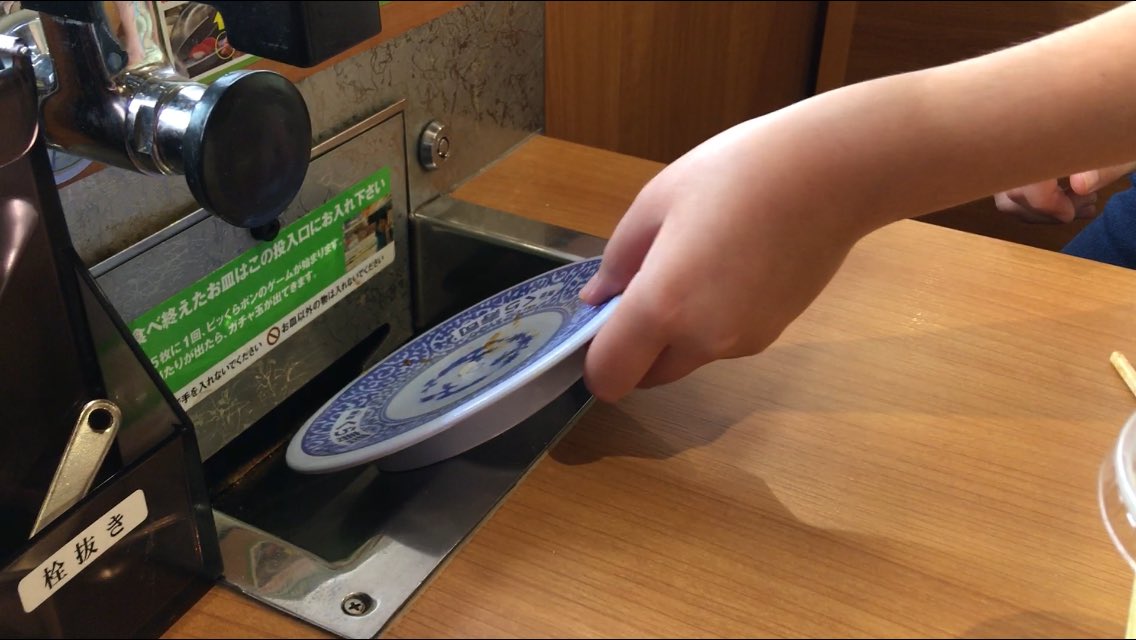 For every 5 plates you deposit into the plate repository you get the chance to play a capsule game at your table!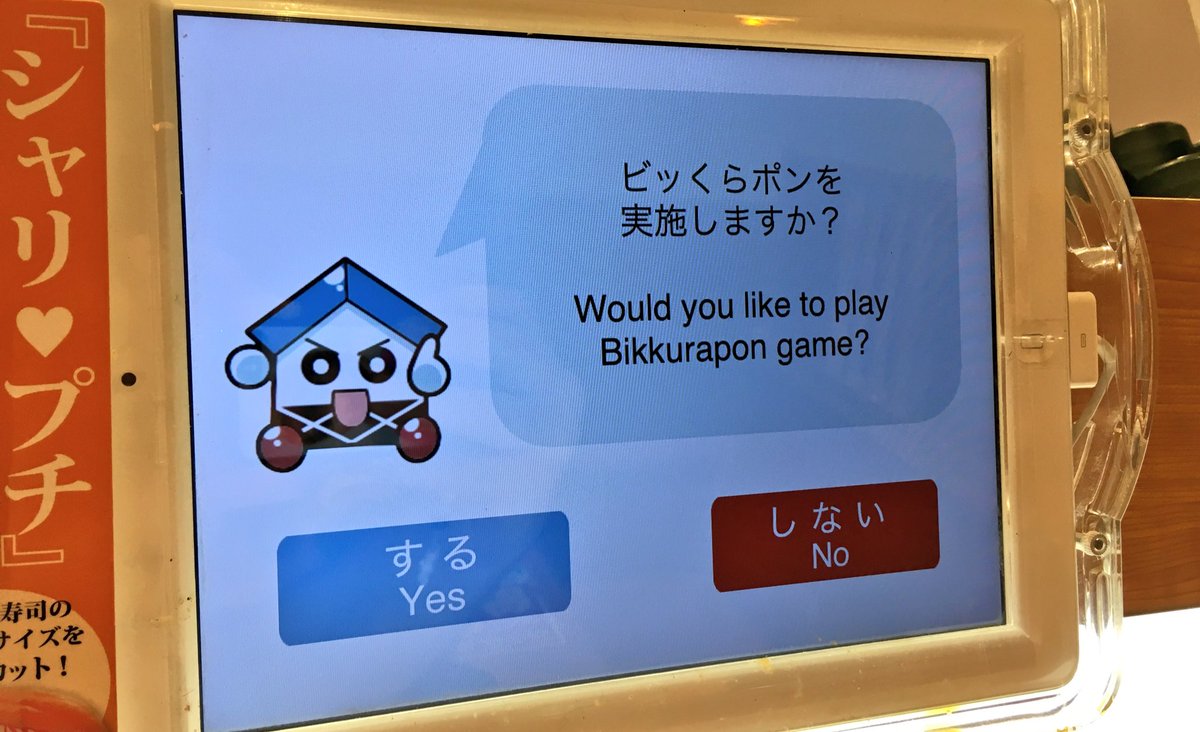 These places are all over Japan and they are amazing, delicious, and FUN!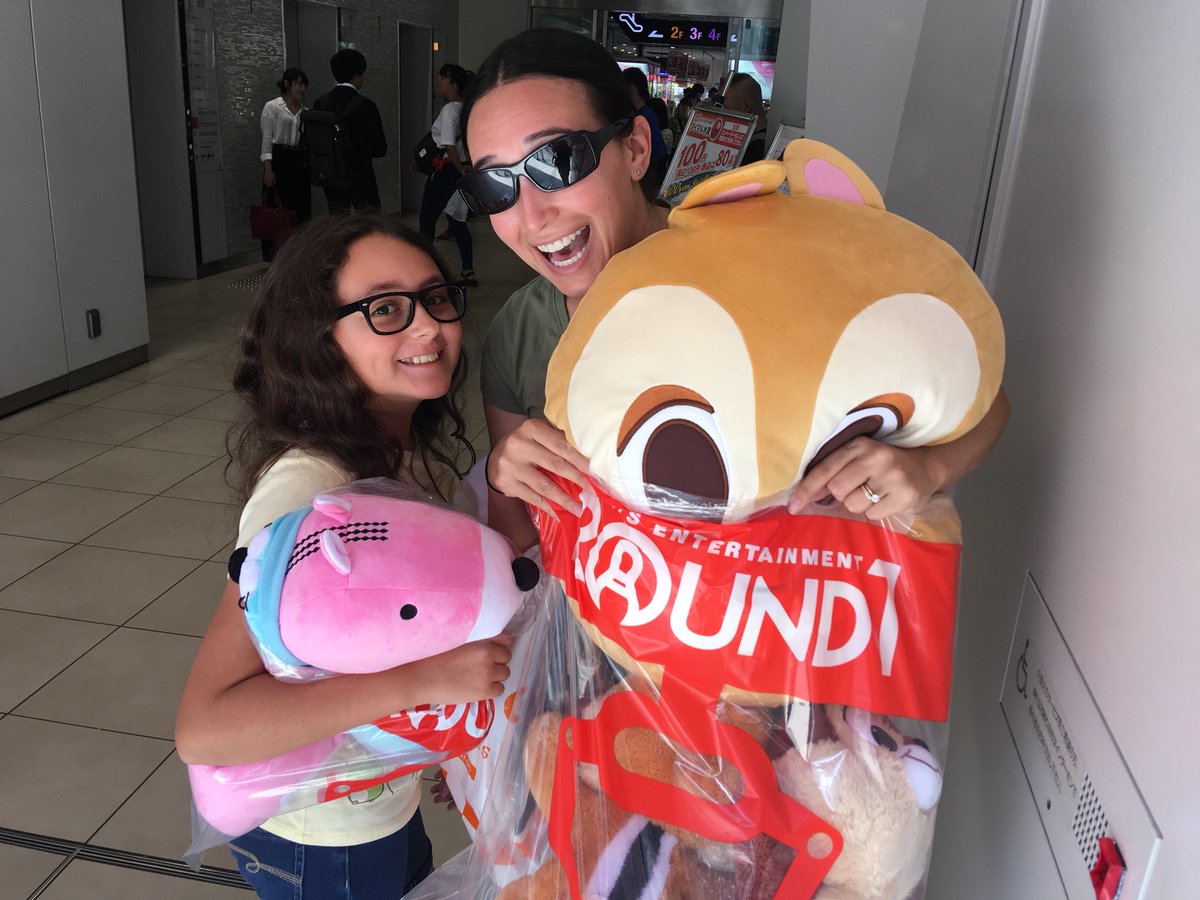 Our arcade winnings!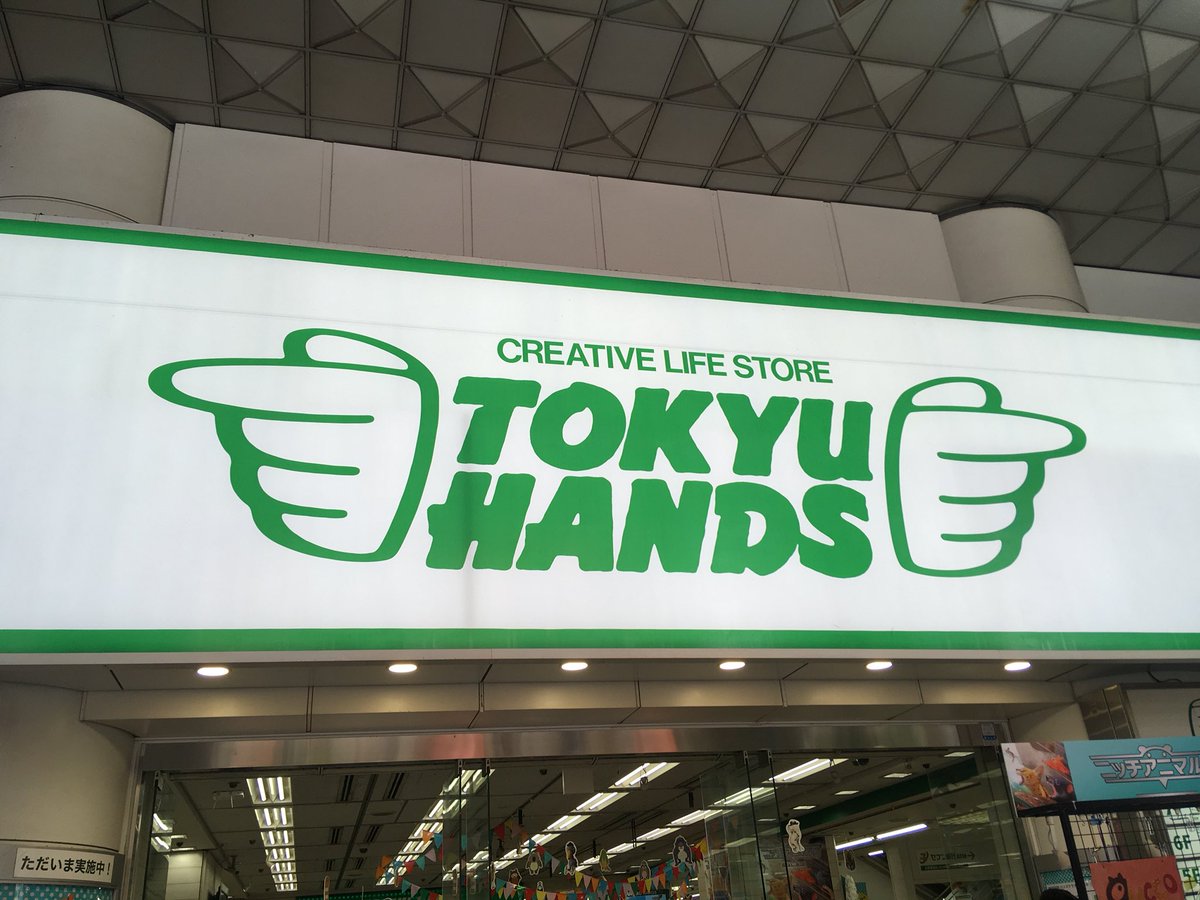 Tokyu Hands is one of our favorite stores in Japan. 8 floors of the most random stuff! From arts & crafts to giant toy squids, toilet seats, bullet train fabric and devices that remove from foam from your beer! Literally millions of items!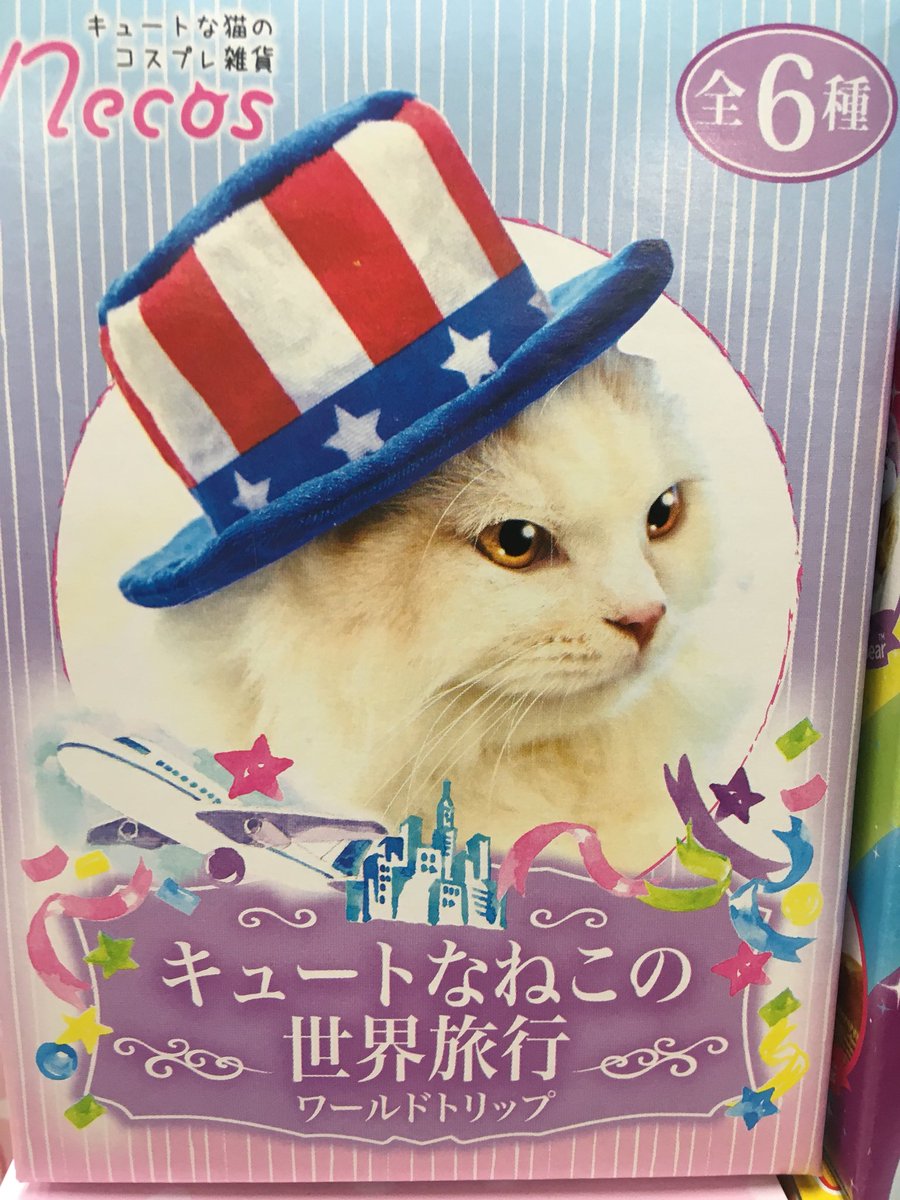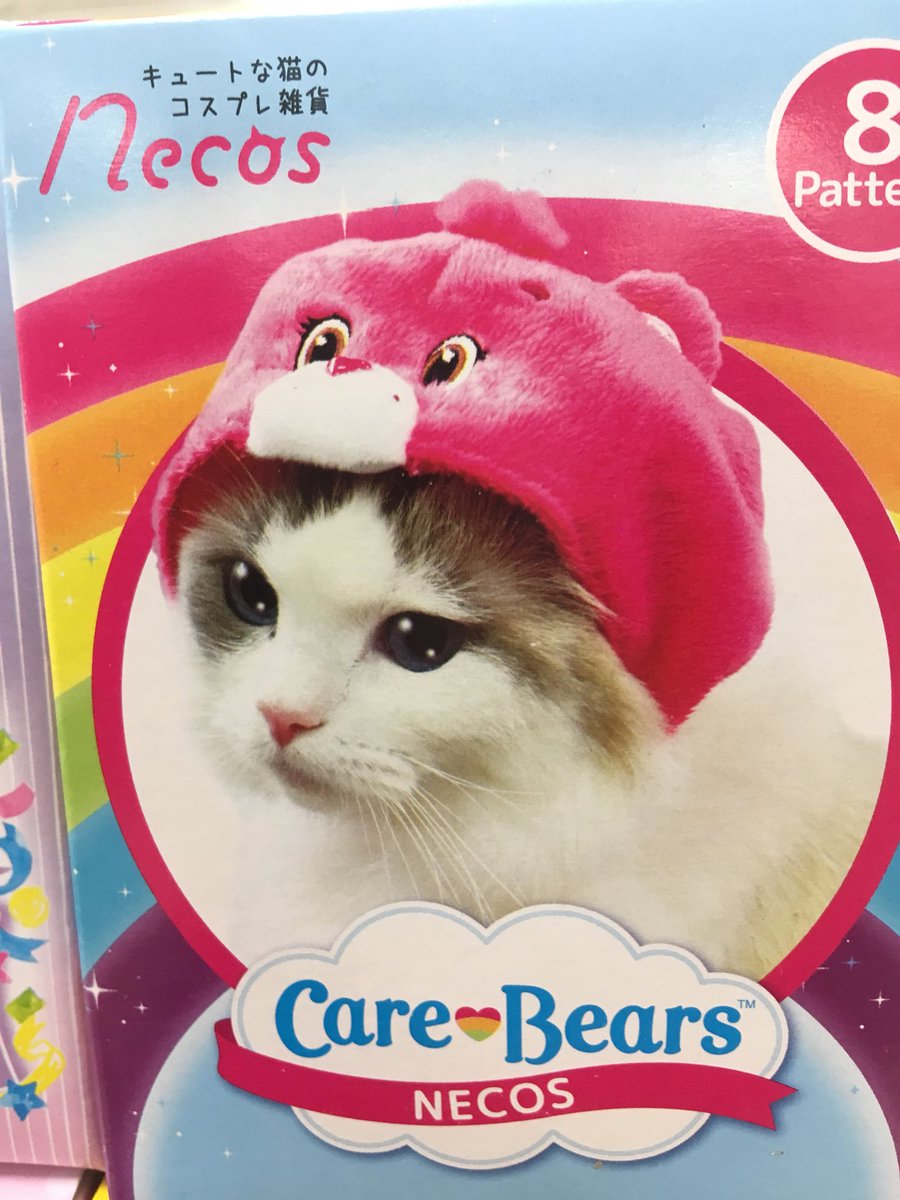 If you need "hats for your cats" you can get them at Tokyu Hands!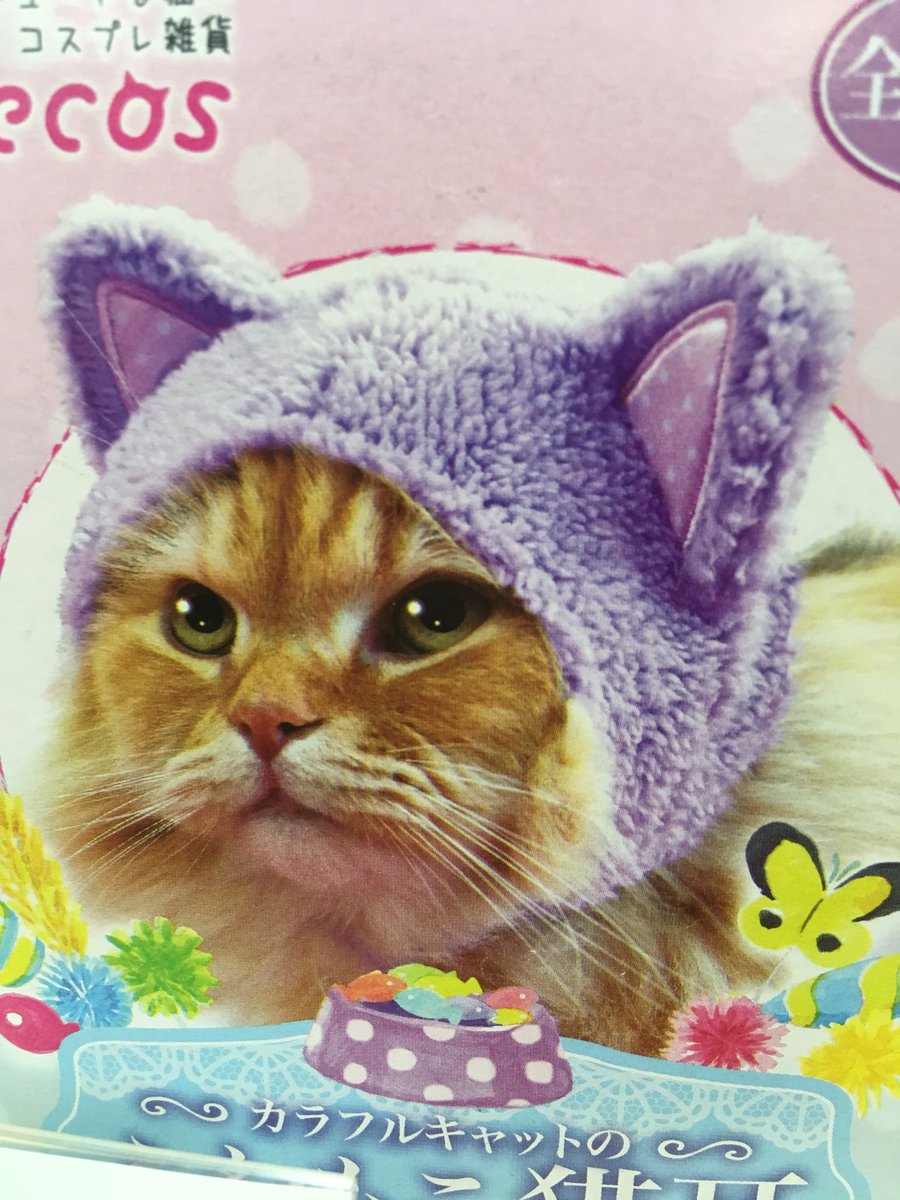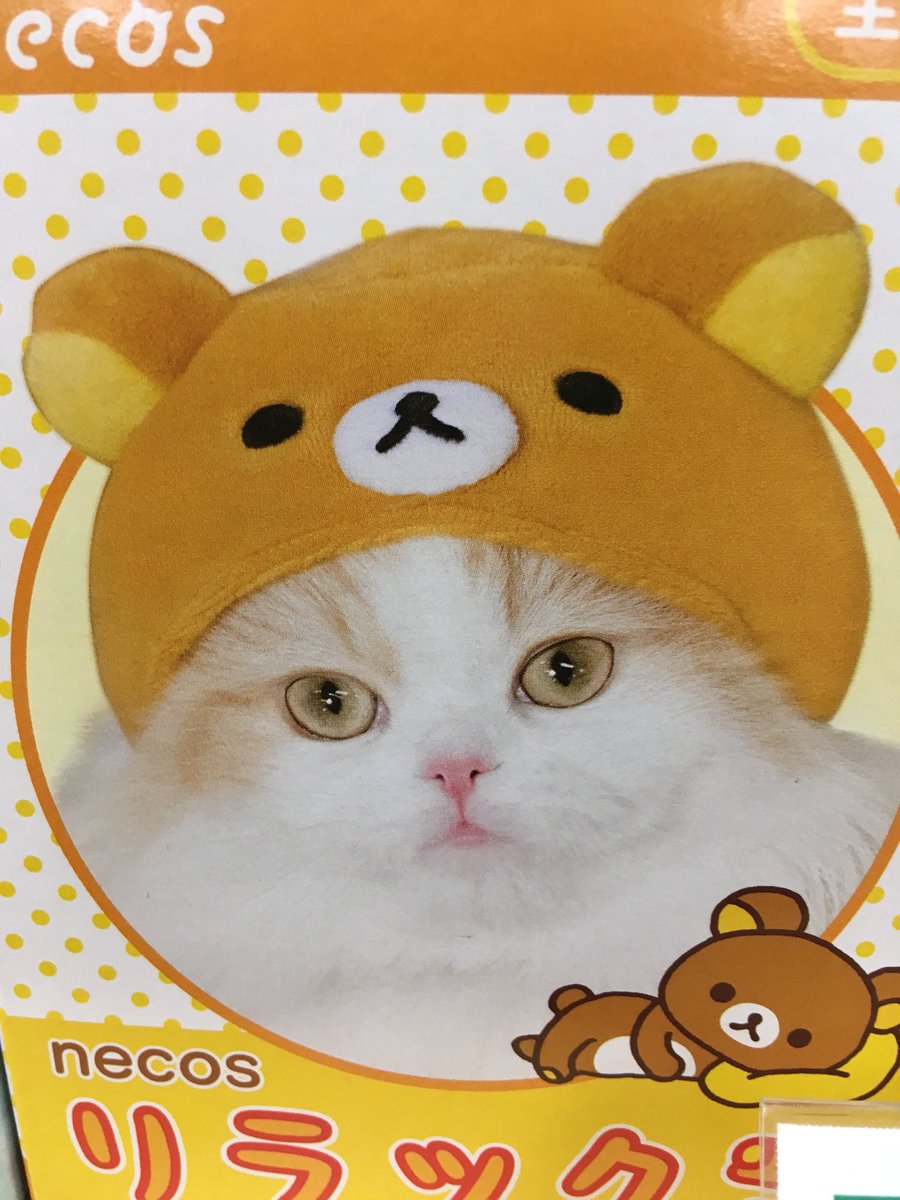 Because that's the kind of random stuff they have here!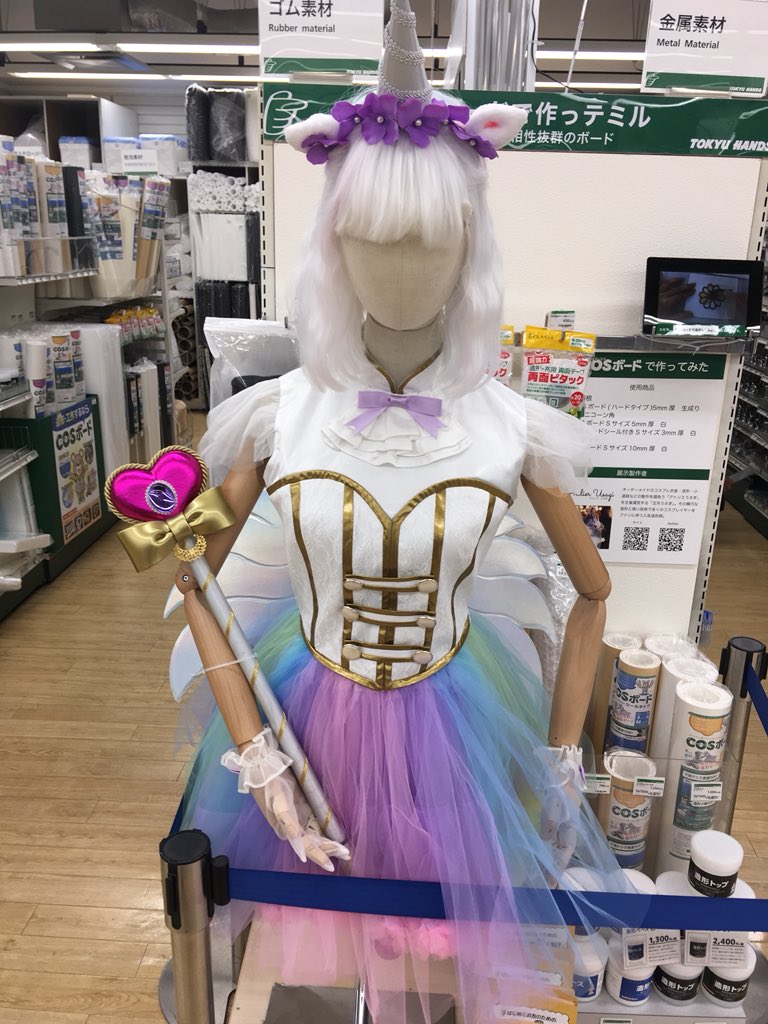 If you're looking for a Store that has cosplay dresses...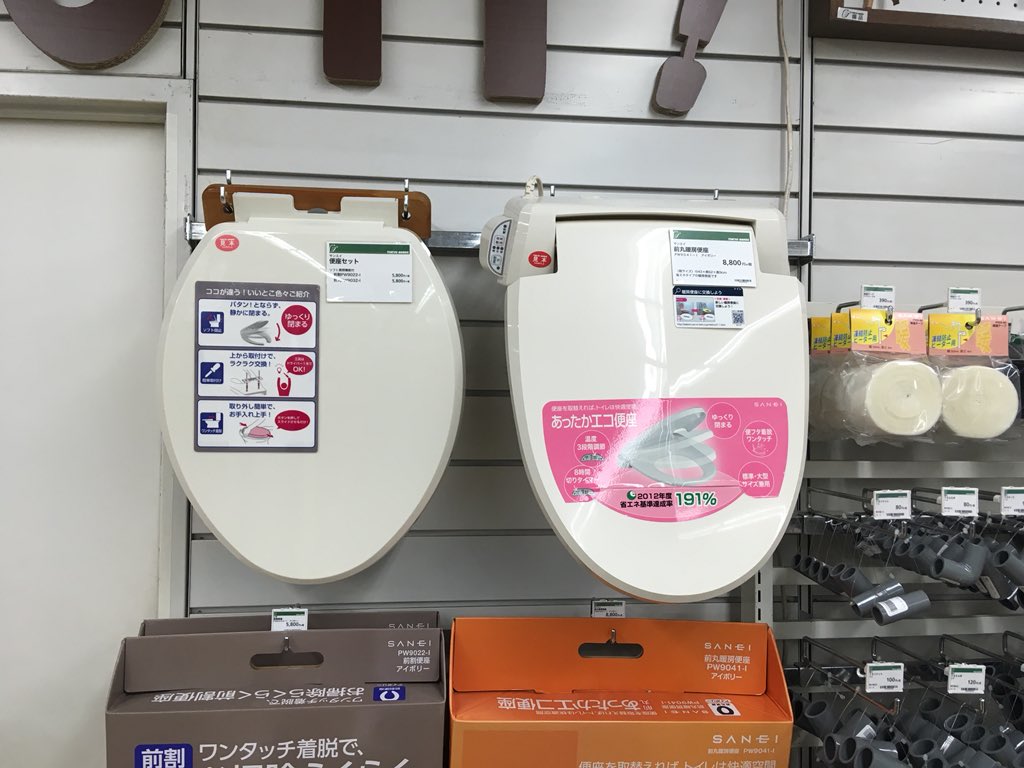 Toilet Seats...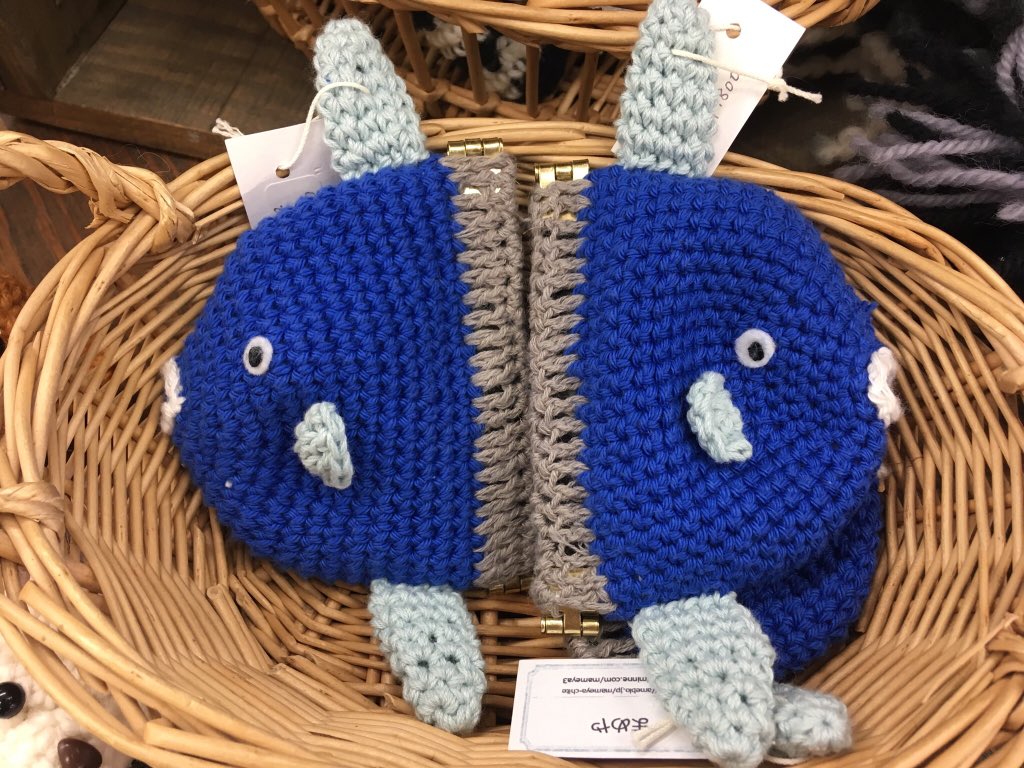 ...and hand-made knitted Ocean Sunfish coin purses all in one place, Tokyu Hands is where you need to be!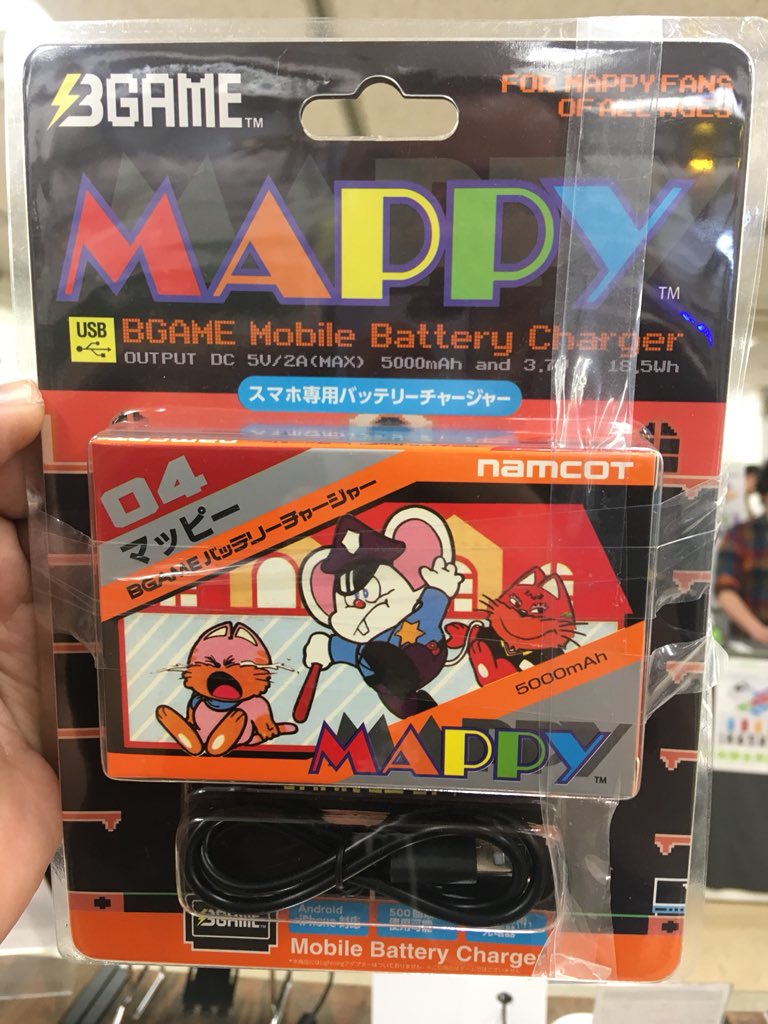 OMG! I just found a Mappy battery pack at Tokyu Hands!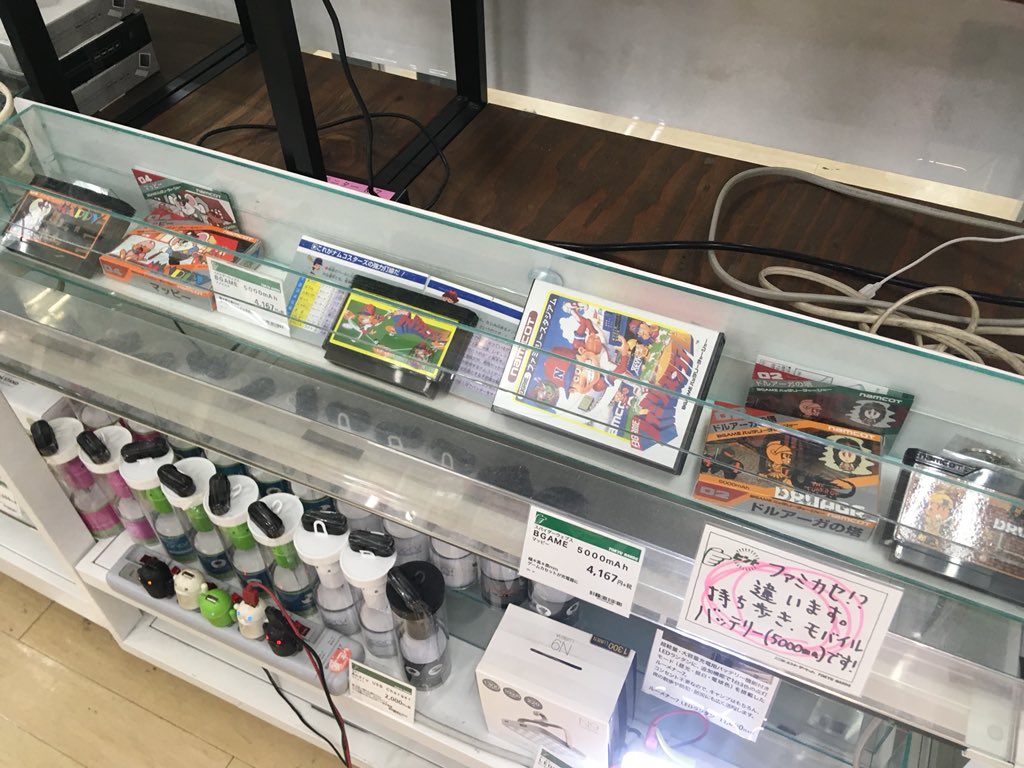 Looks like they are repurposing old Nintendo Famicom carts to make these! Awesome!!!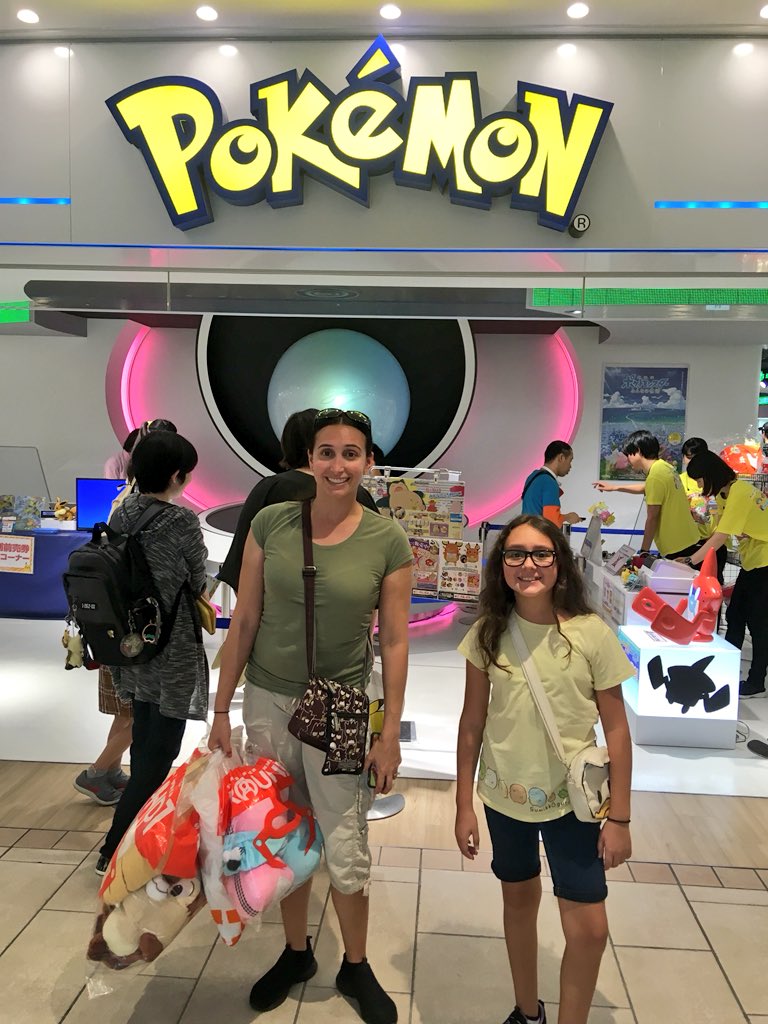 We have made it to our first Pokémon center of the trip!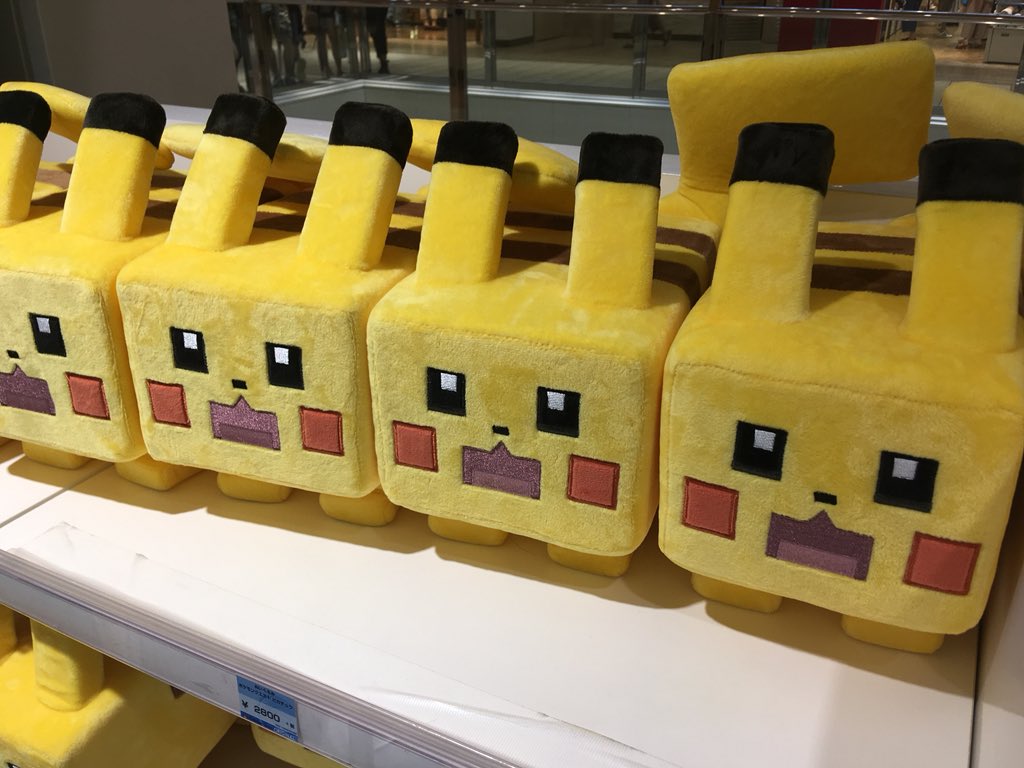 This will be one of many... Lots and lots of money will be spent here!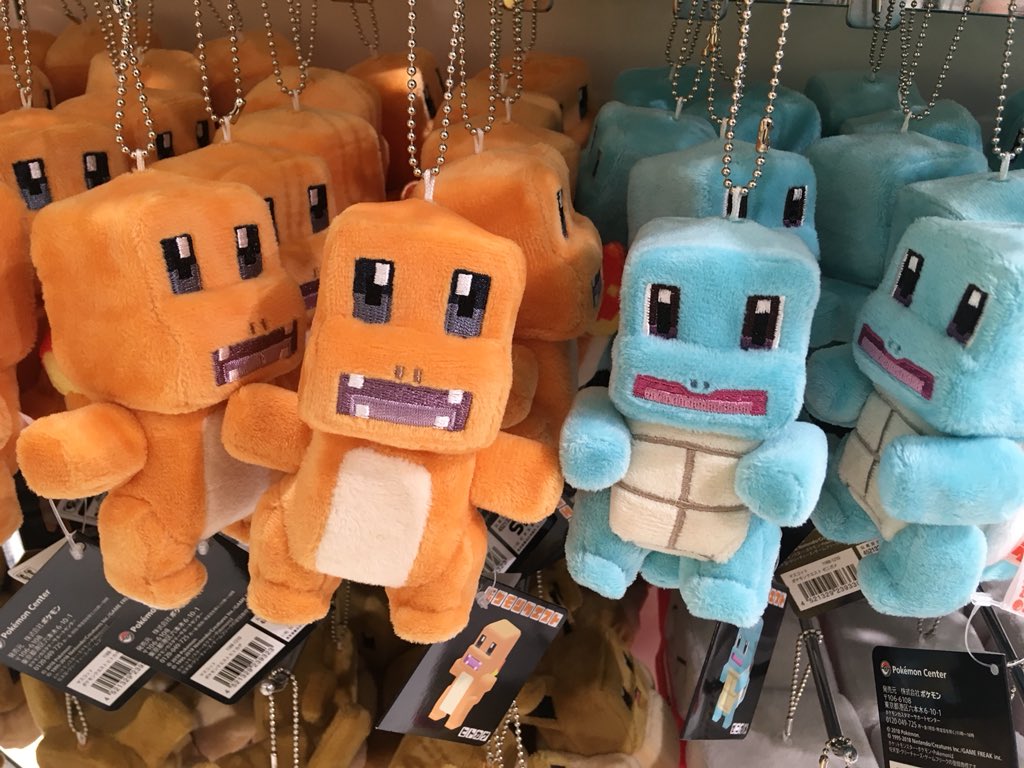 Damn you, I mean LOVE YOU Nintendo!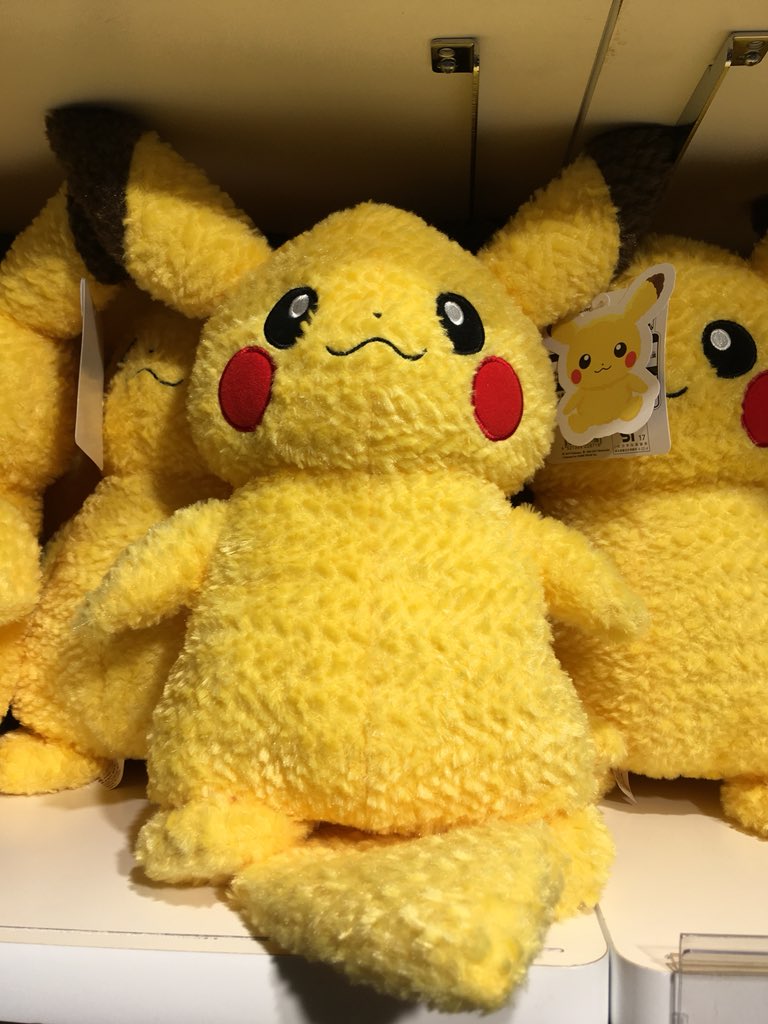 Ever wanted your very own Pikachu that you could play dress up with?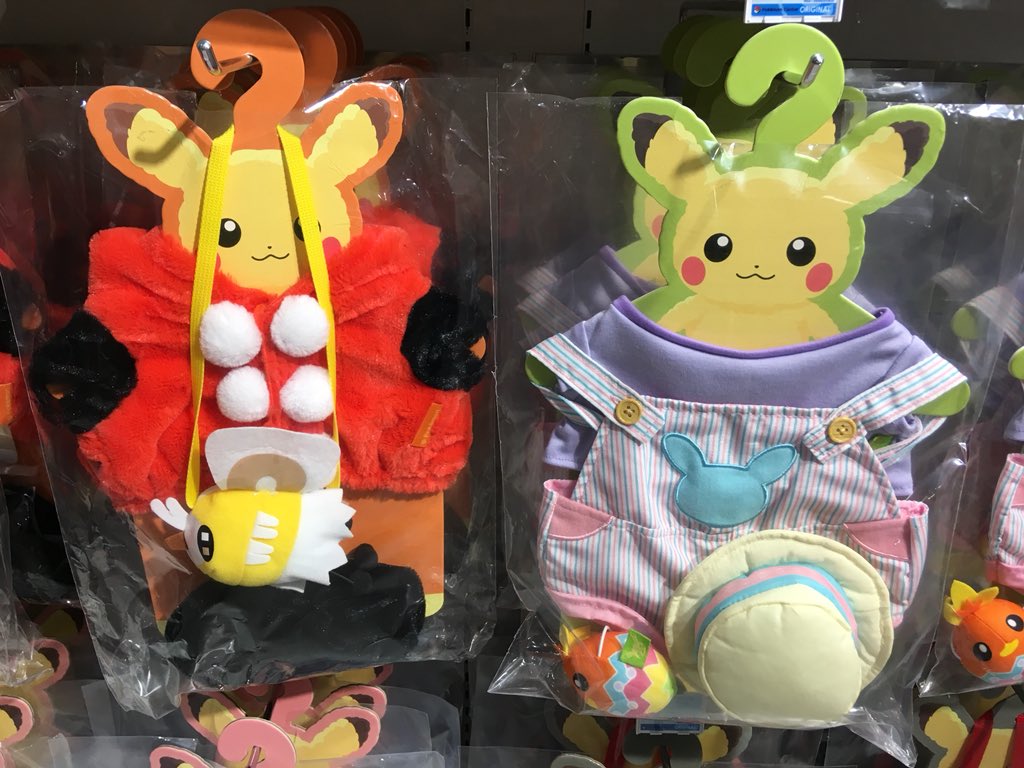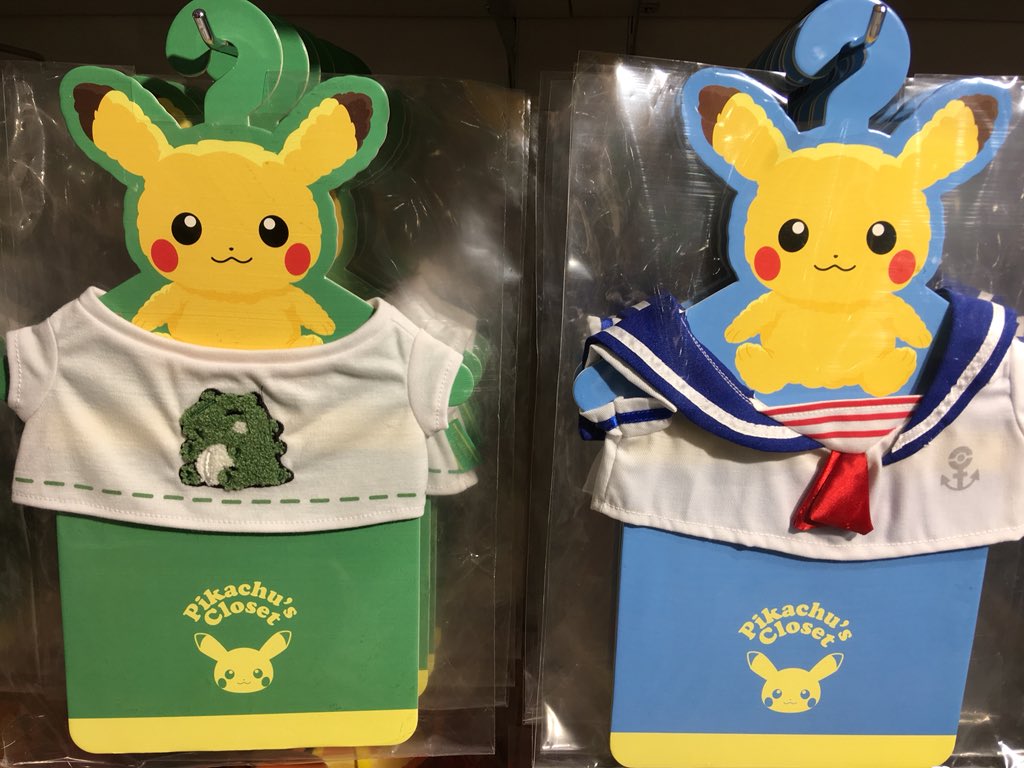 Now you can at the #Pokémon Center! FUN FACT! There are almost no kids shopping here, it's mostly adults... and I have so much respect for that!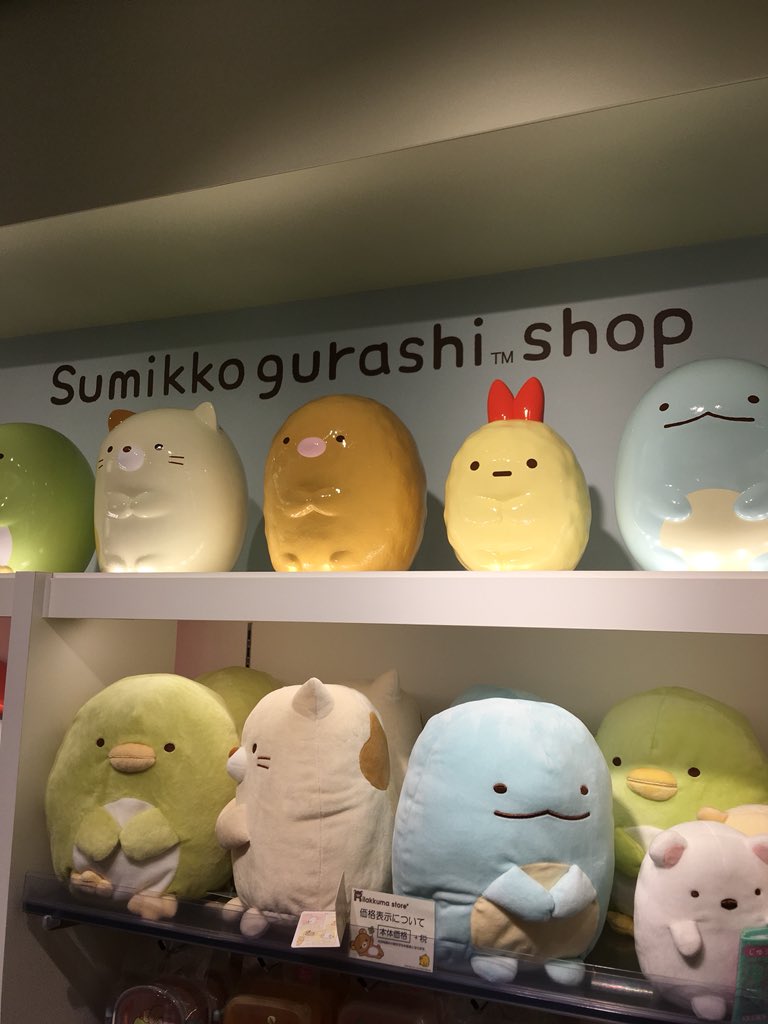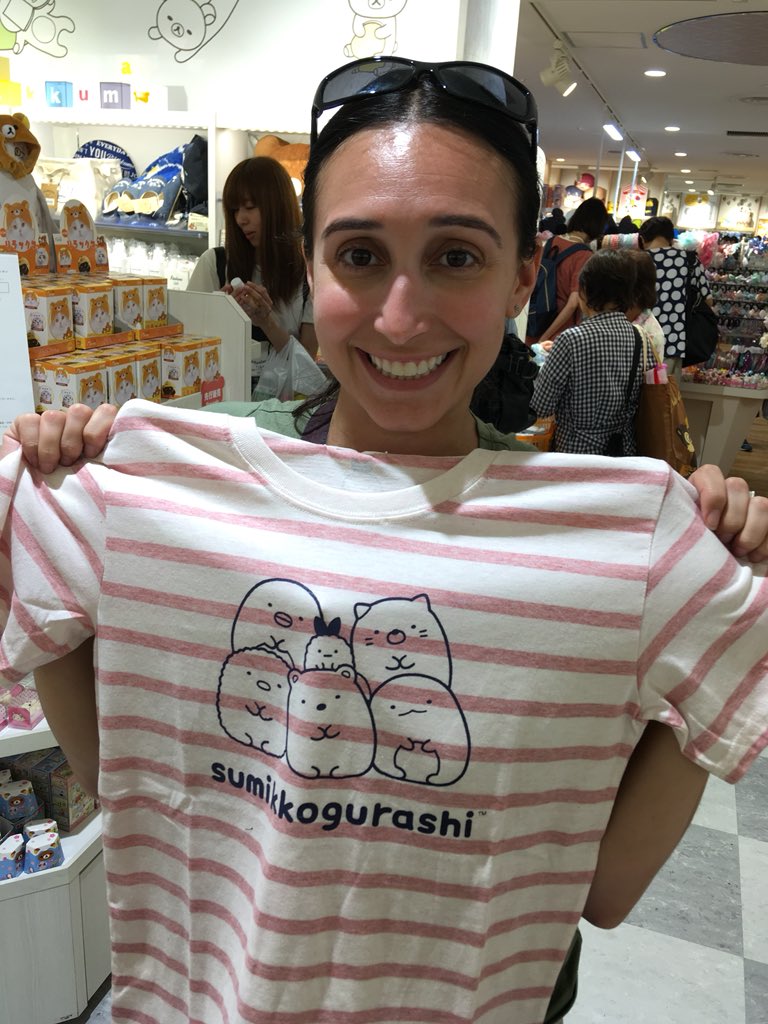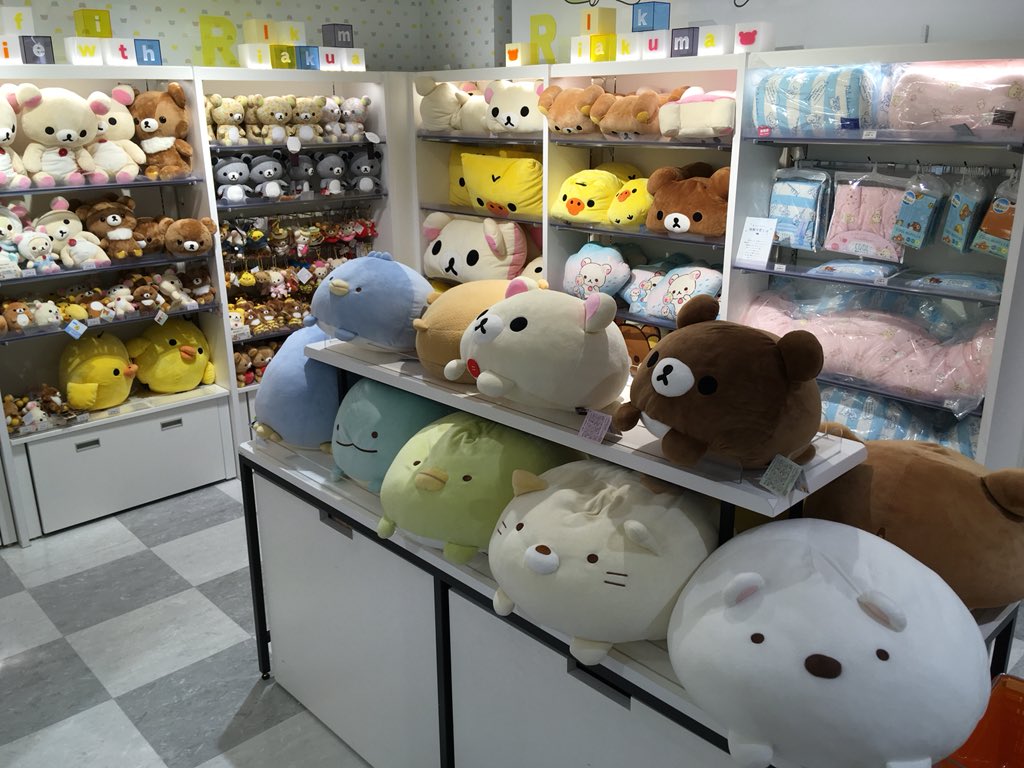 If you know who Sumikkogurashi is, we just walked into the Mecca of Sumikko stuff!
Dear America... Japan has managed to keep all these retail companies going strong. What's your excuse?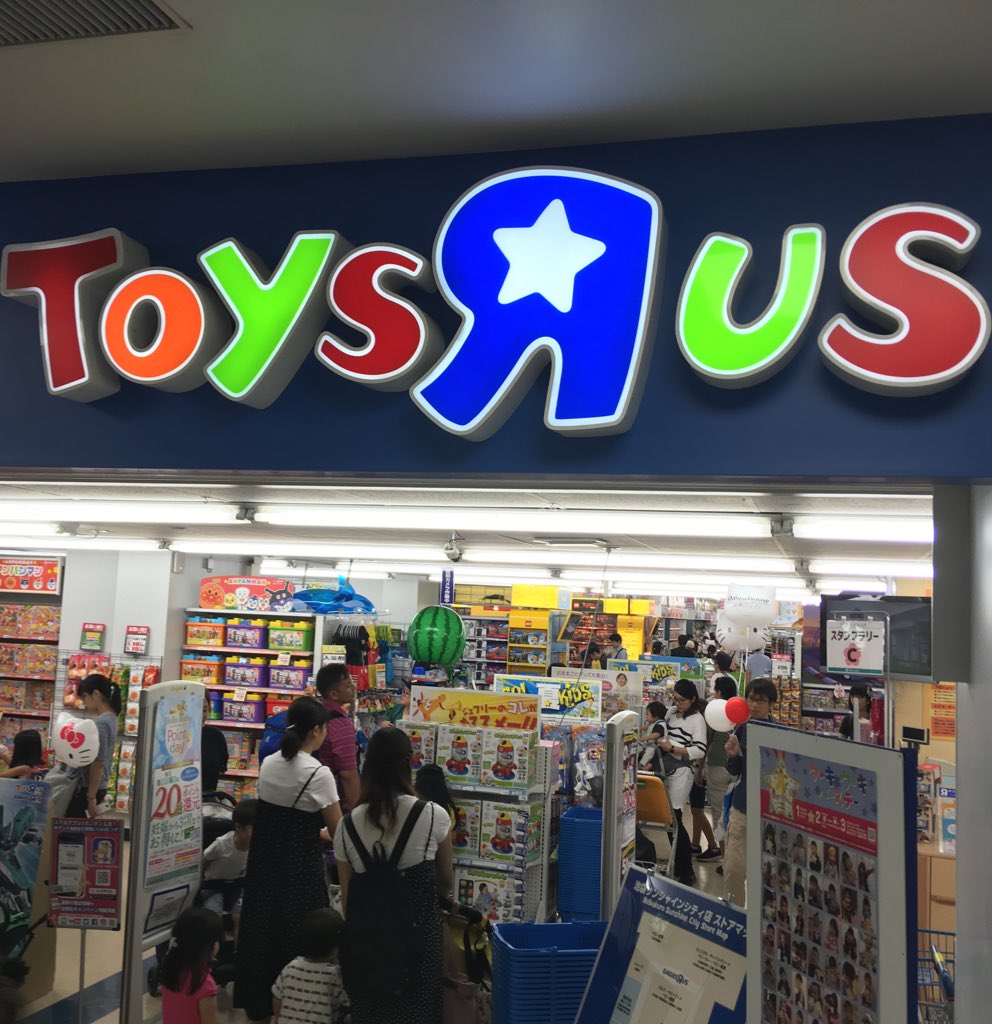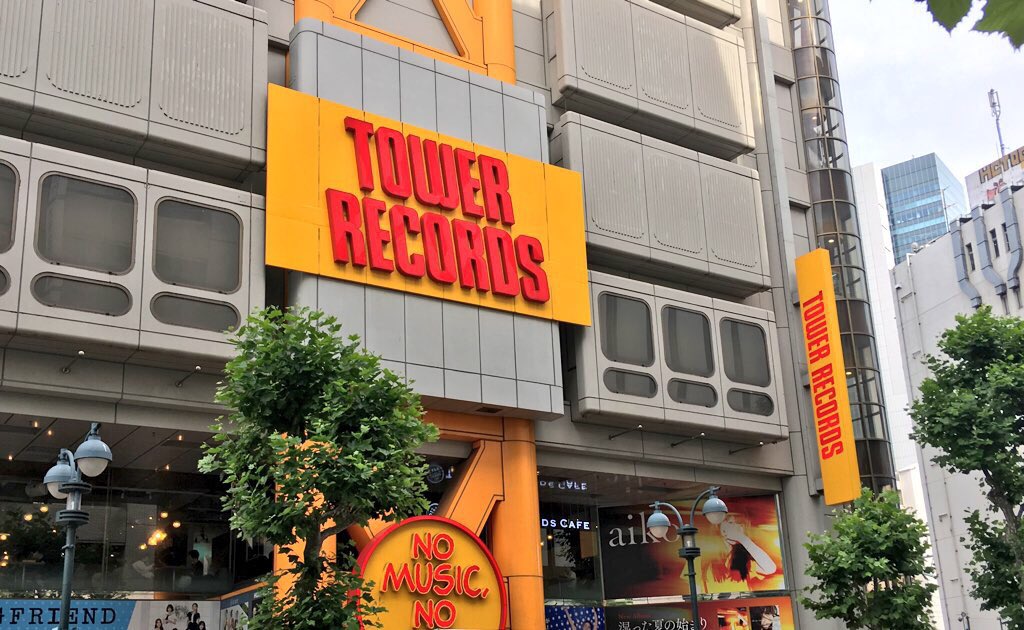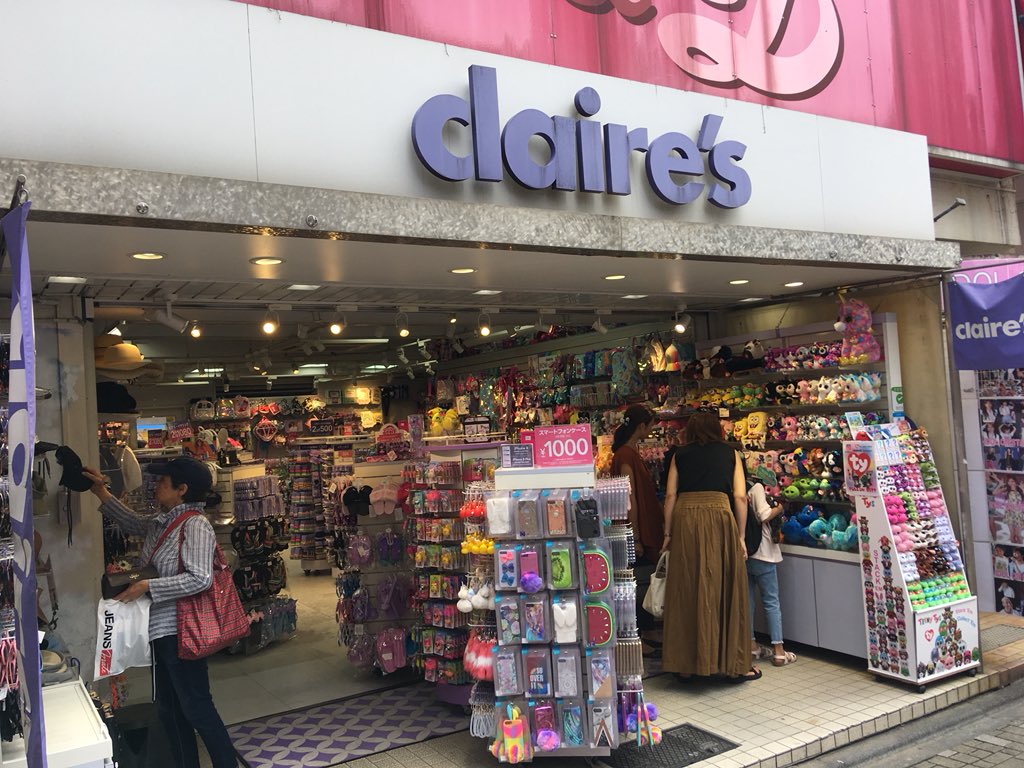 Don't answer...I think we know.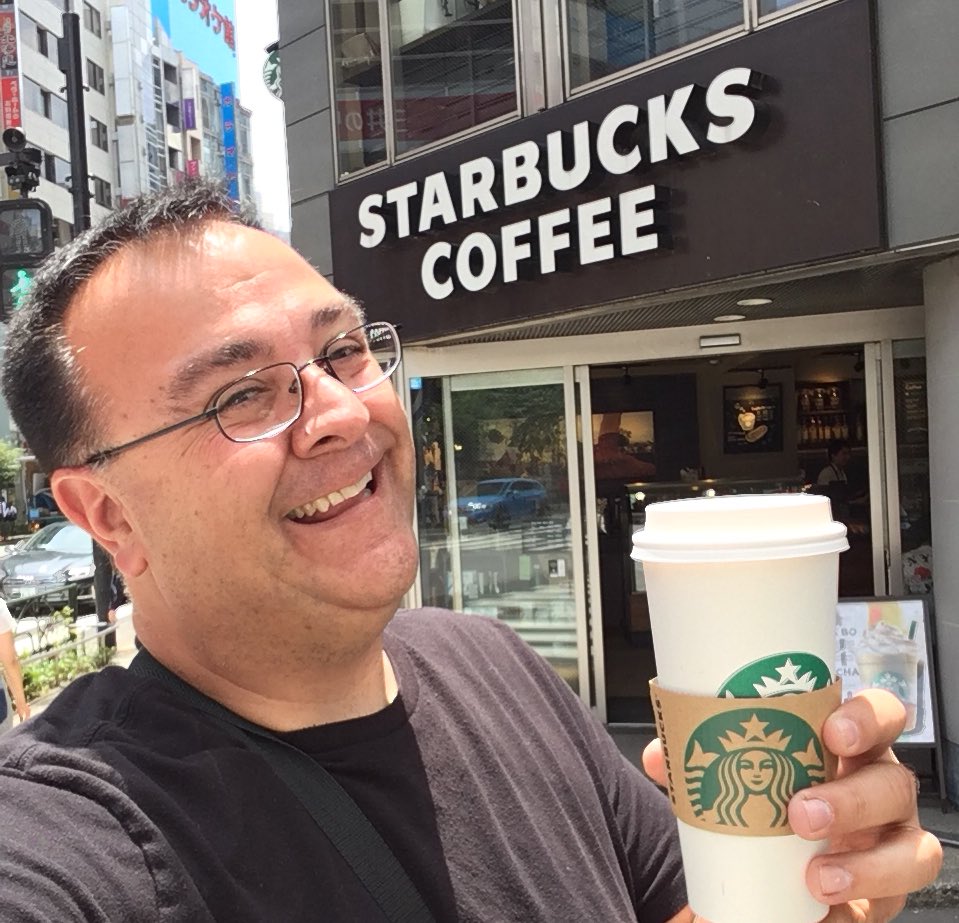 Pro tip when ordering Starbucks in Japan! Want to avoid any confusion when picking up your drink at the Barista of which cup is yours? Just order a Venti! Almost nobody else here orders that size! Just us fat Americans that want to chug a ton of coffee!!!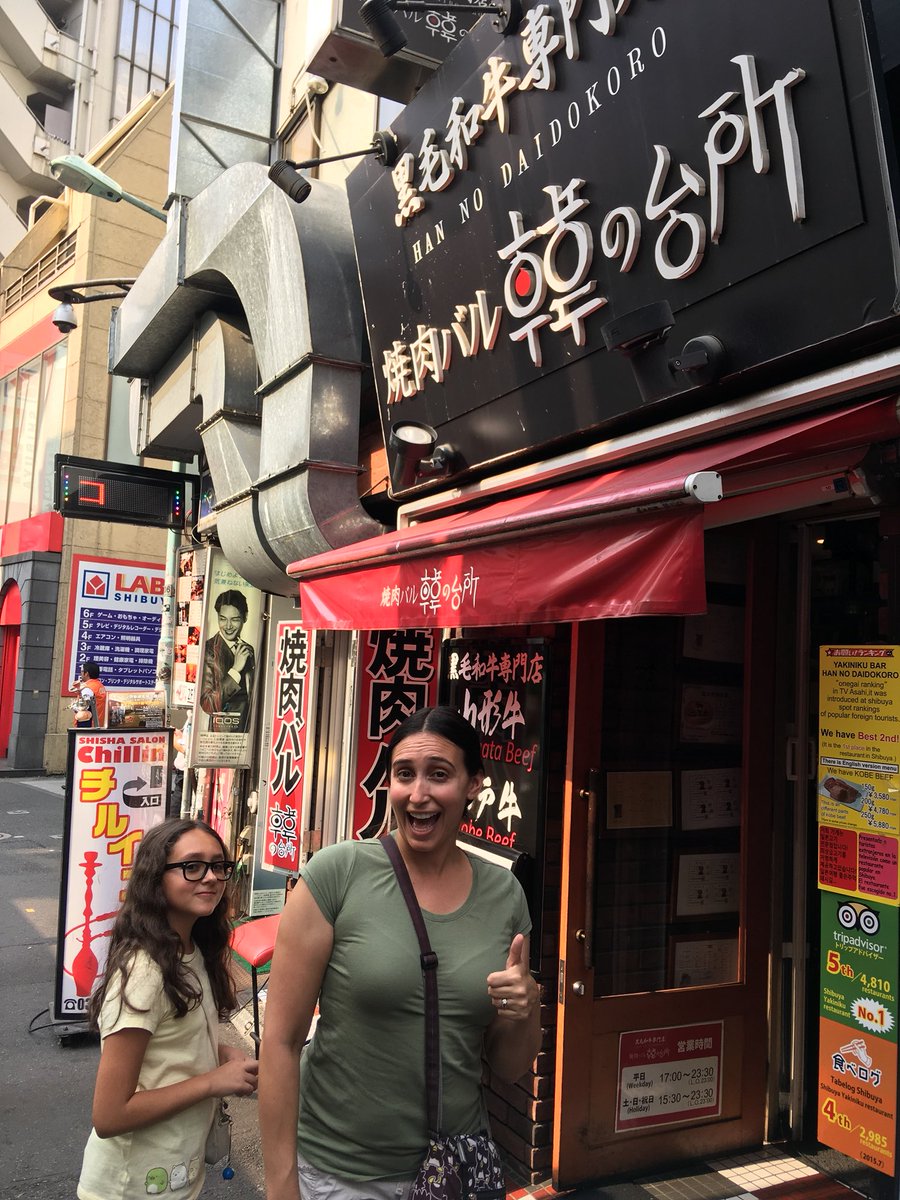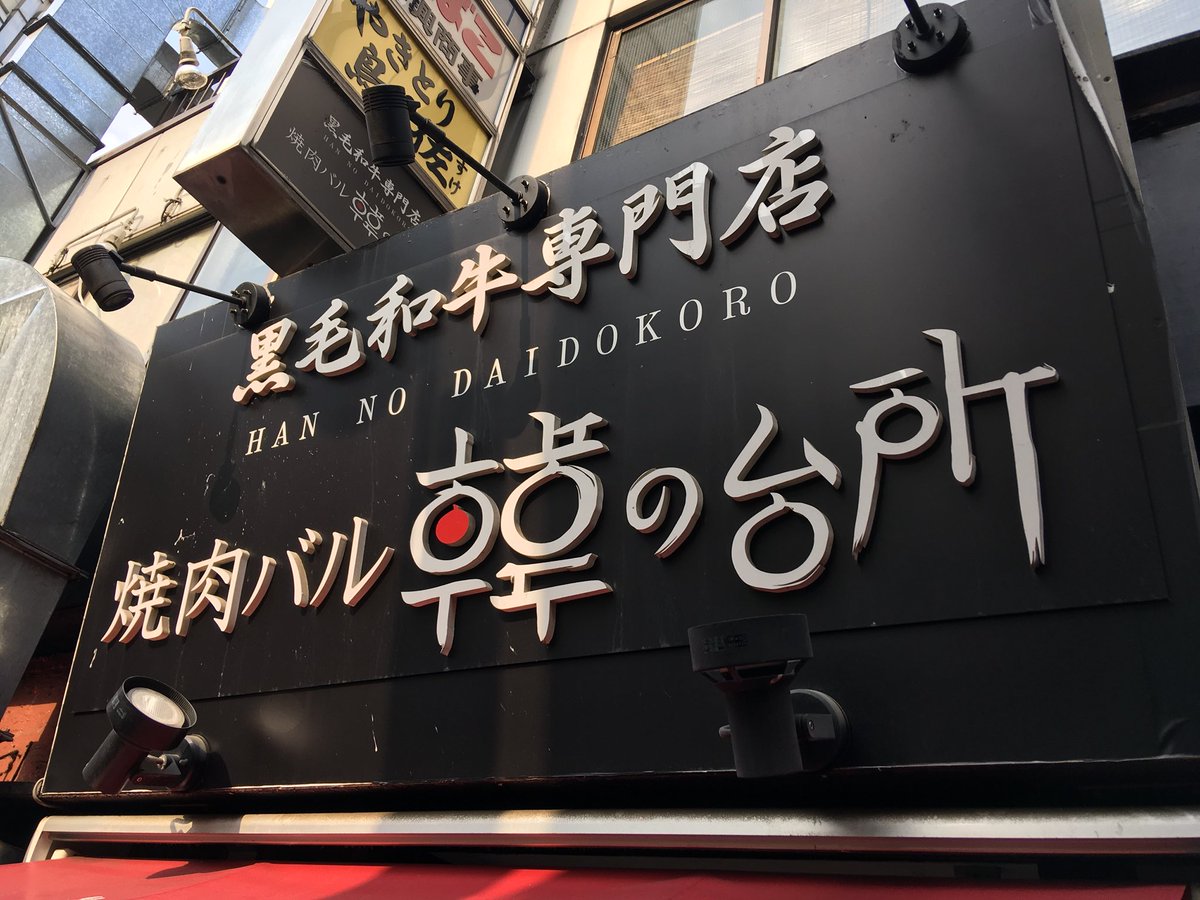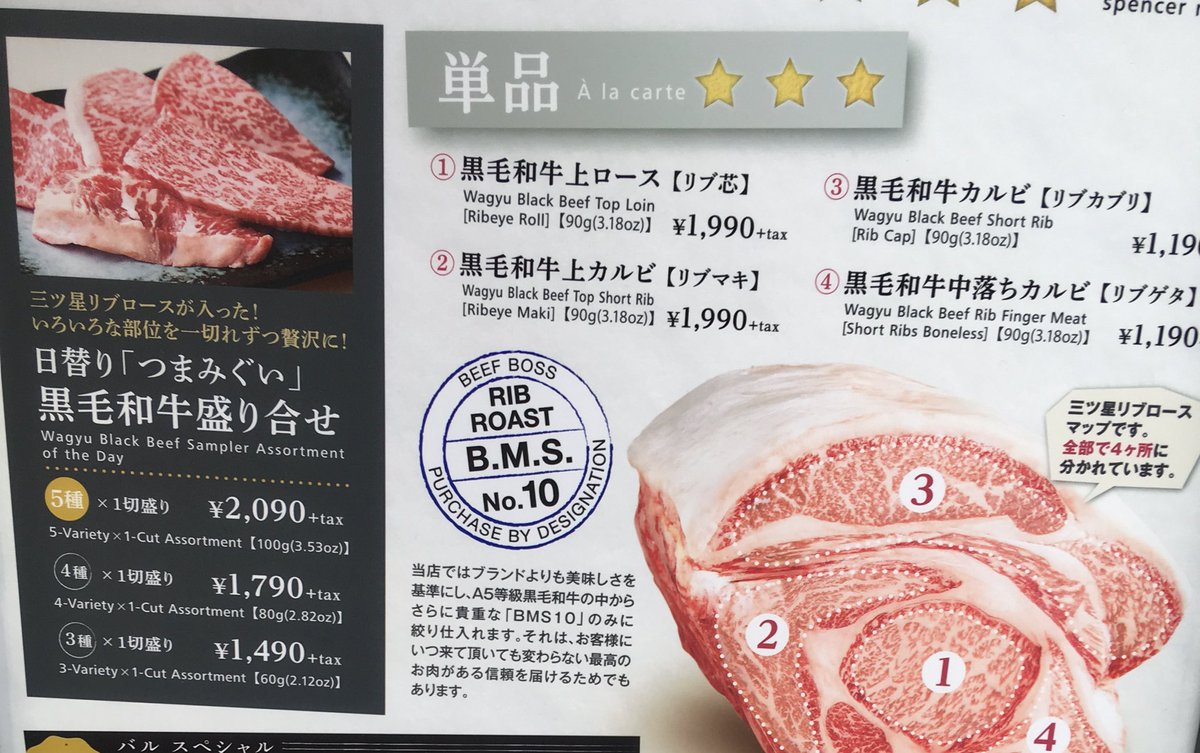 Dinner tonight? Some Wagyu & Kobe beef!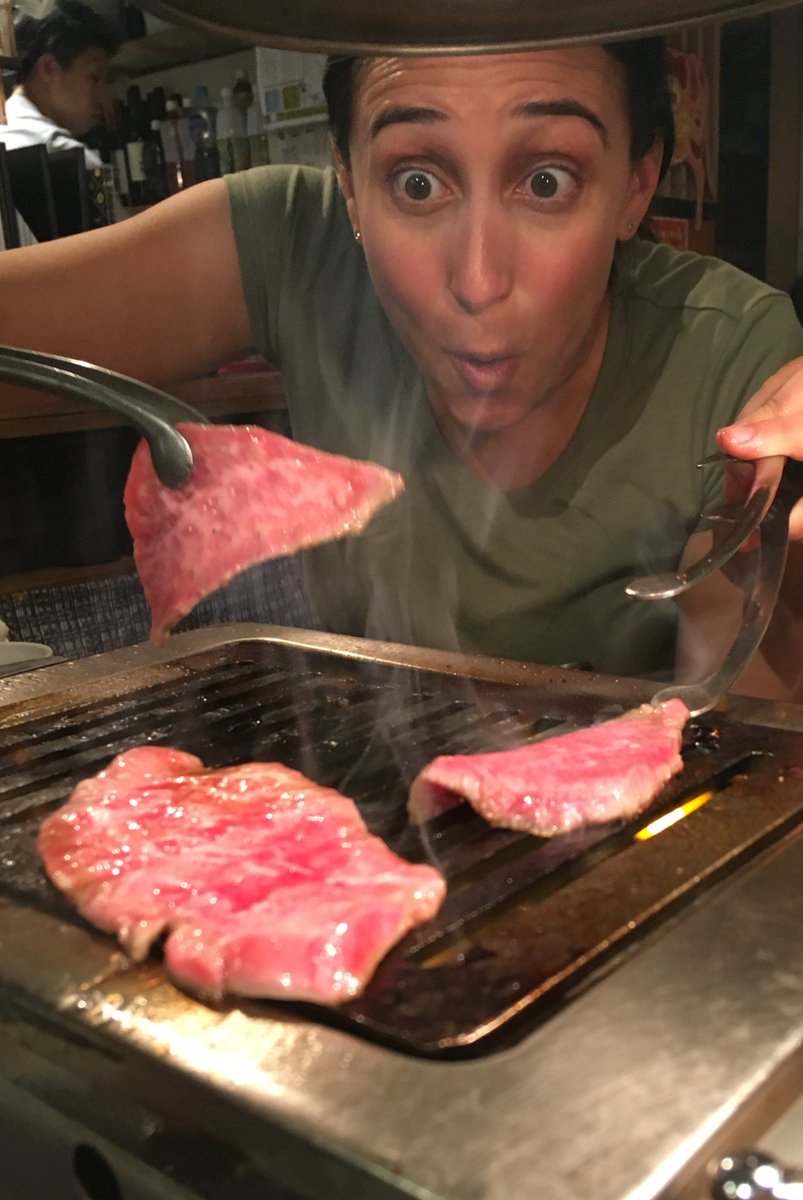 Dear cows... thank you for being sooooo tasty!!!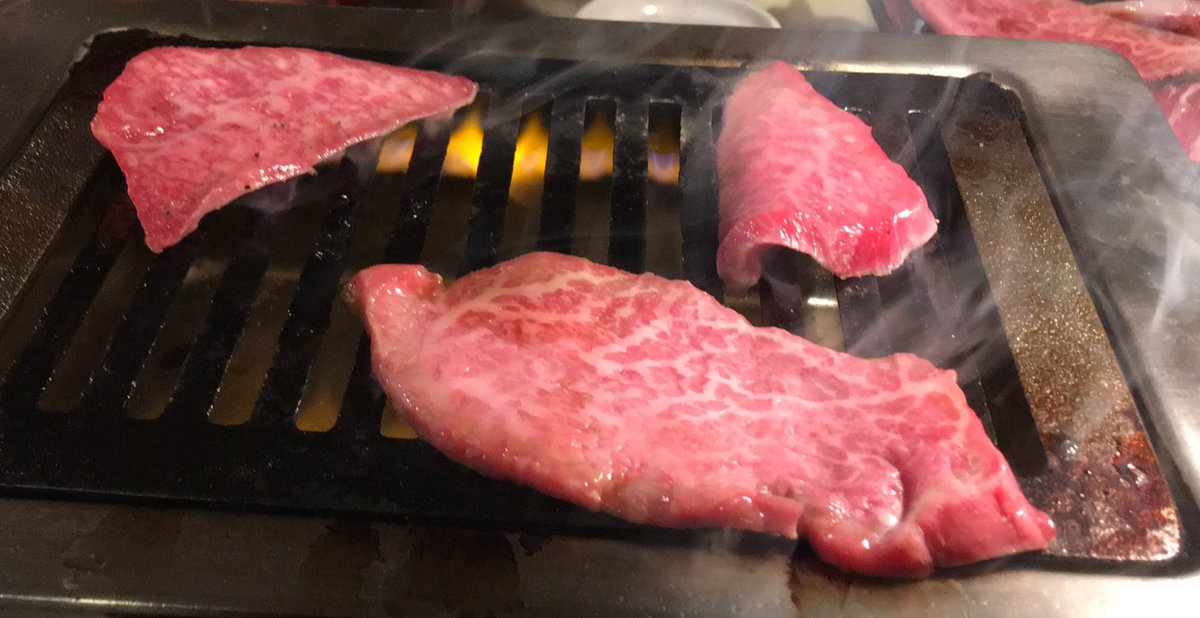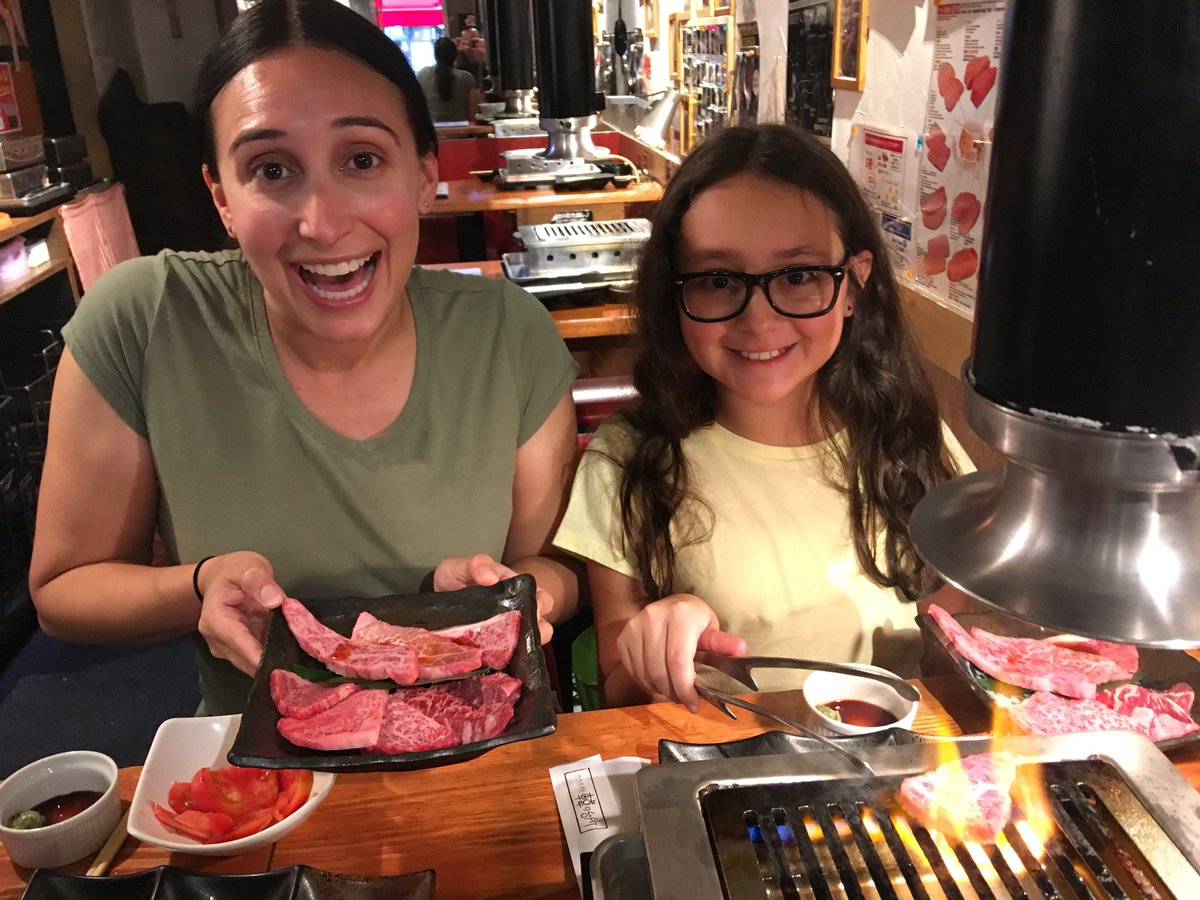 This place we went to is in Shibuya. We highly recommend it!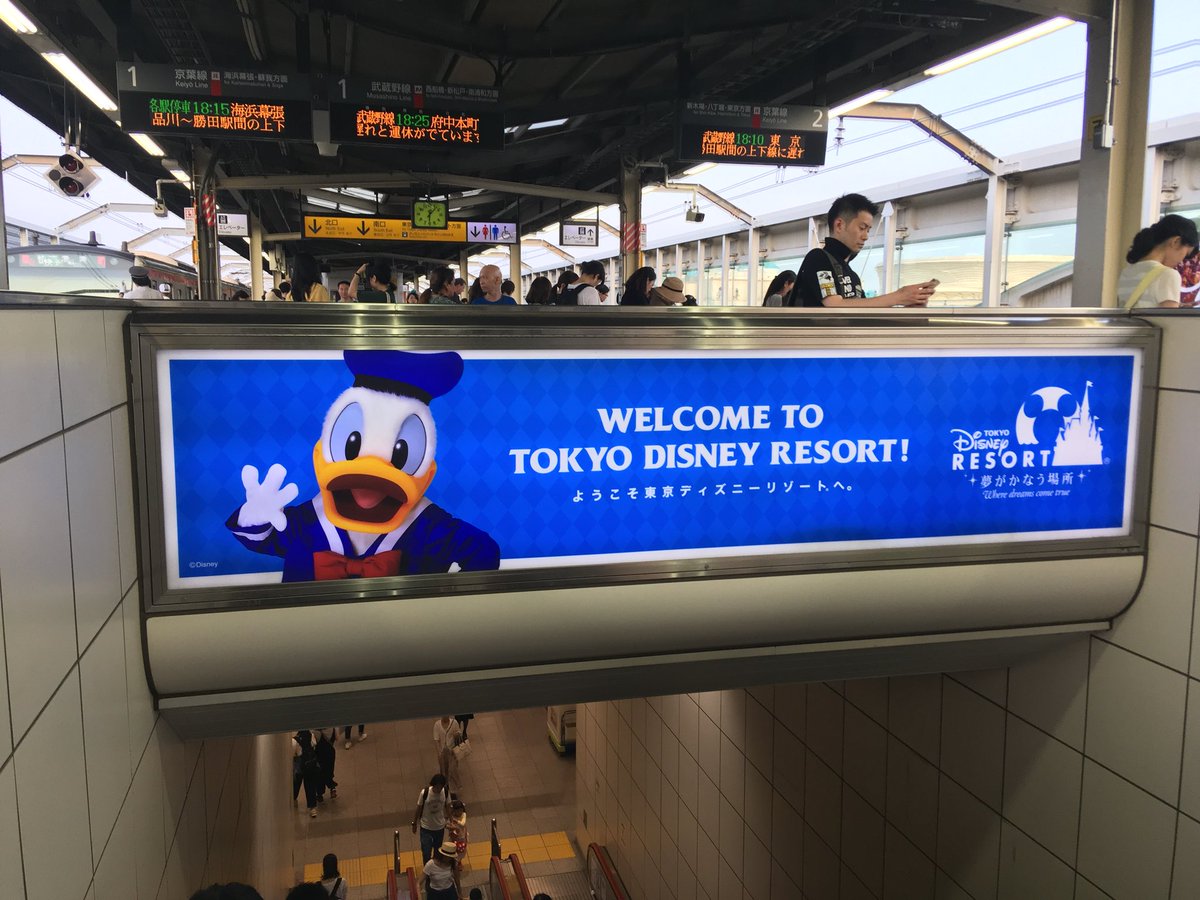 Oh... Hello there. Funny how we keep running into each other...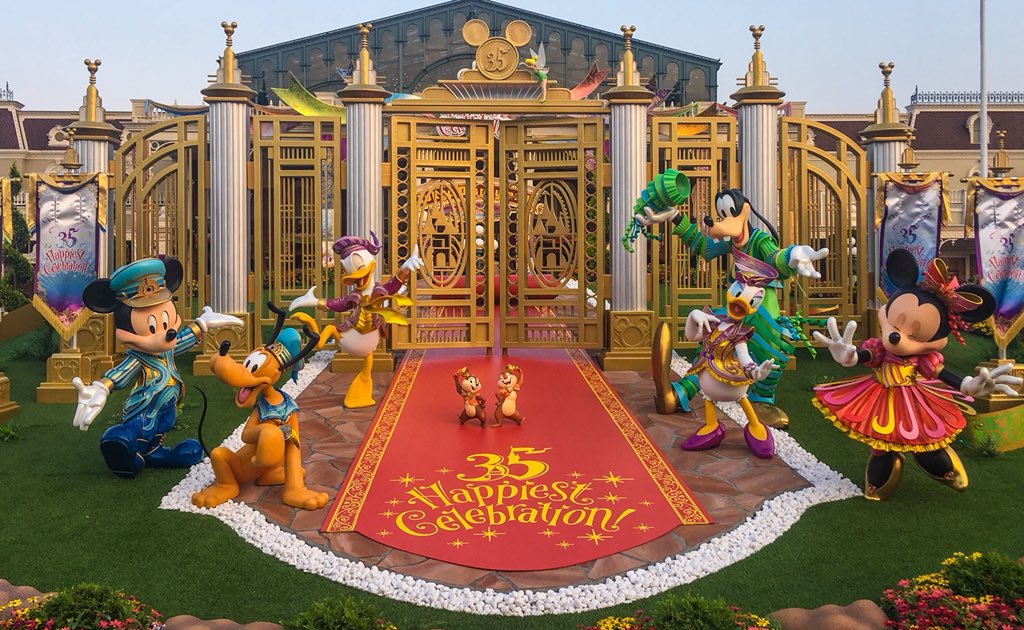 Love this!!! (Especially how Chip n Dale are front and center!)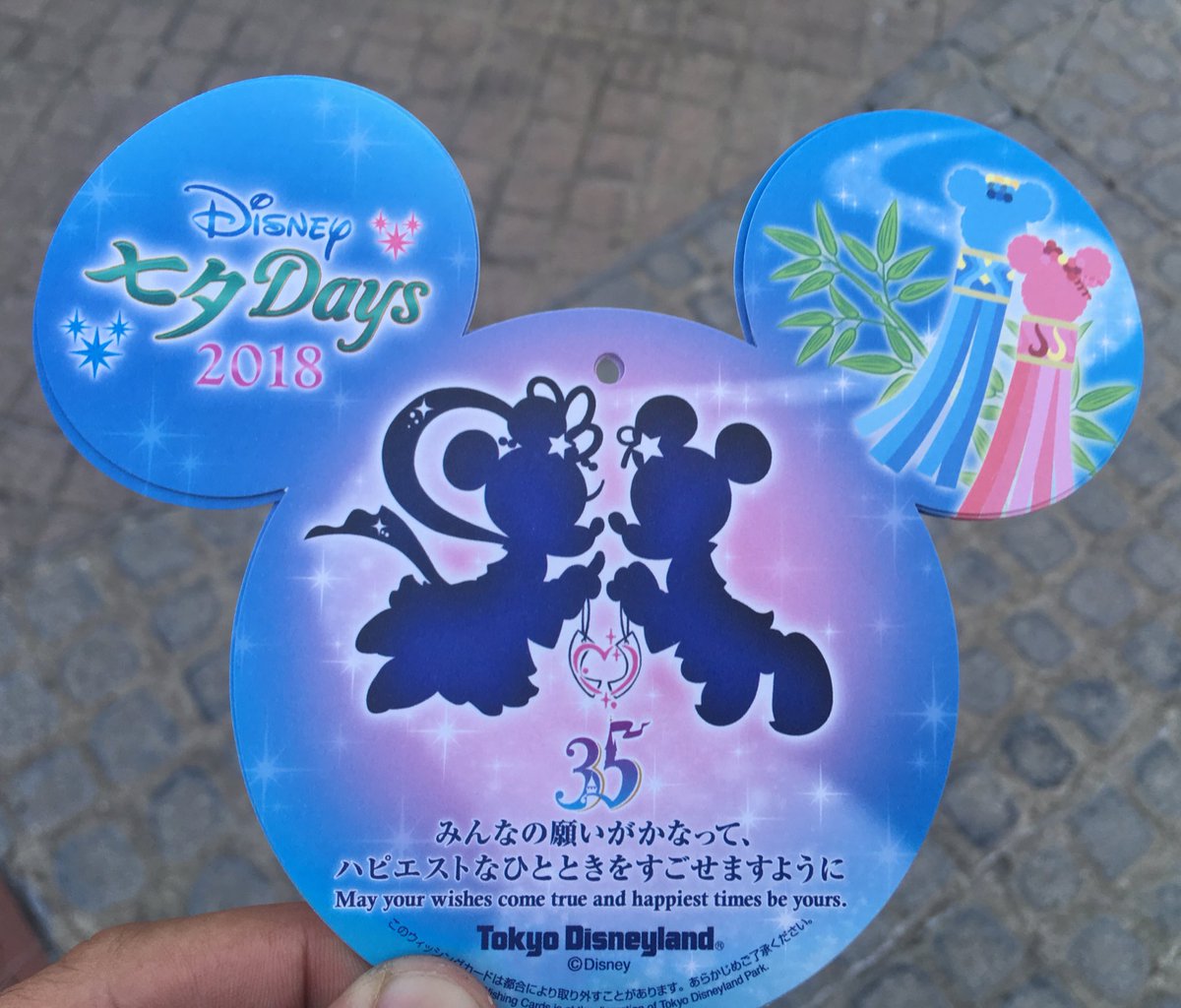 Tanabata Days really is one of my favorite times at Tokyo Disneyland!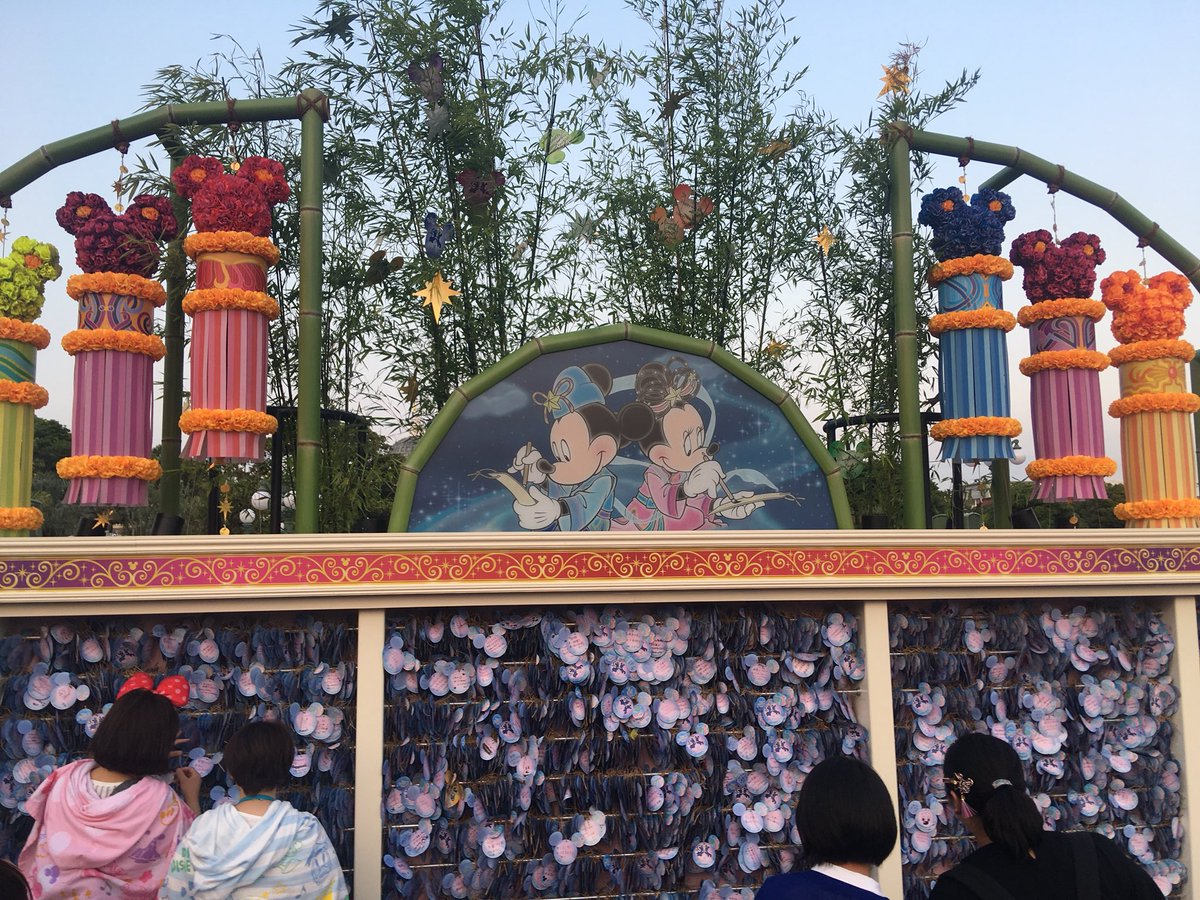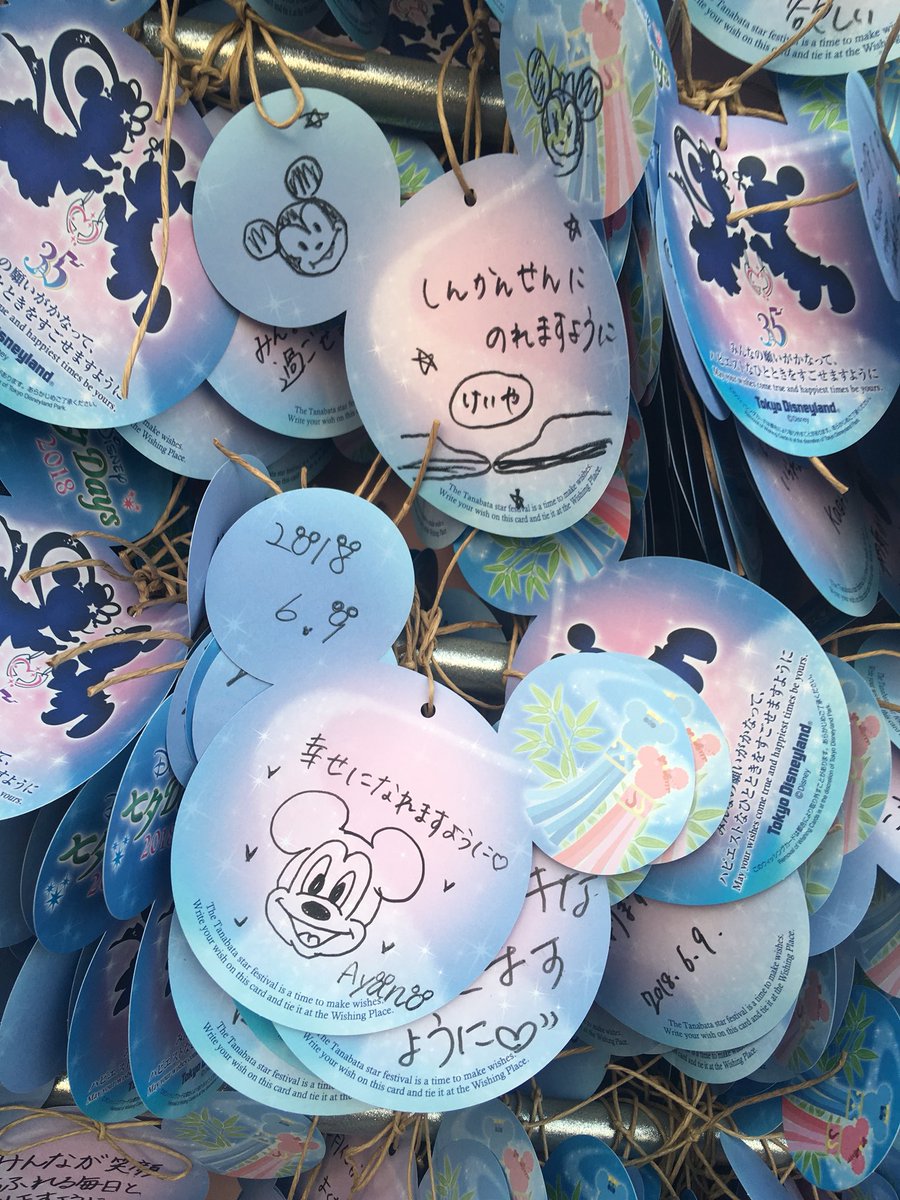 I love watching everyone writing their wishes on the cards and them posting them to the wall. It's so cool!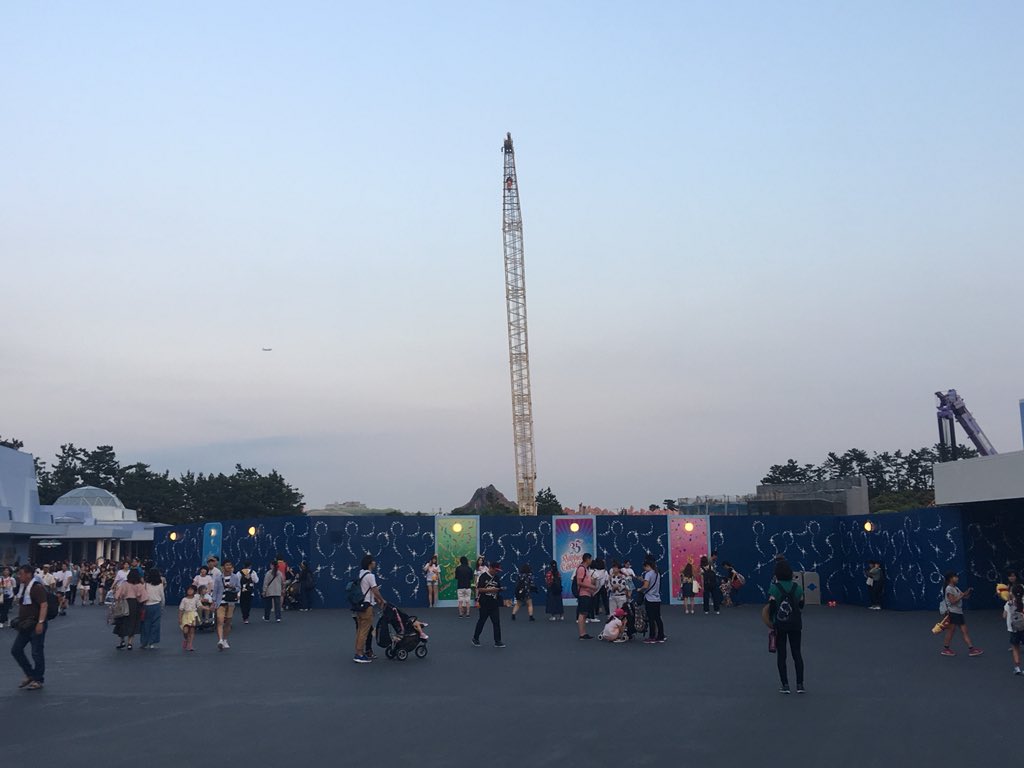 It's so weird to see so much of Tomorrowland gone (this is where Speedway and the Rocket Jets were) but all the new additions and attractions will be well worth it!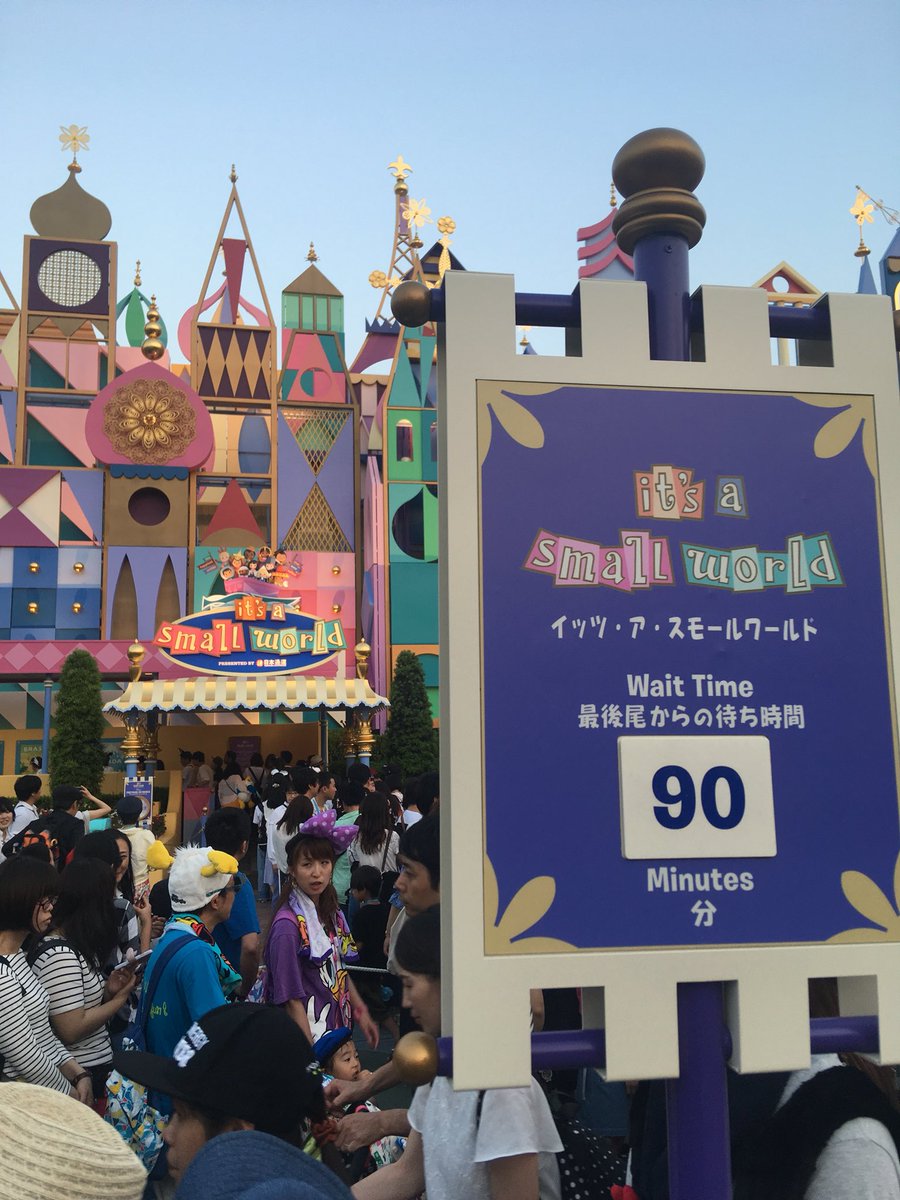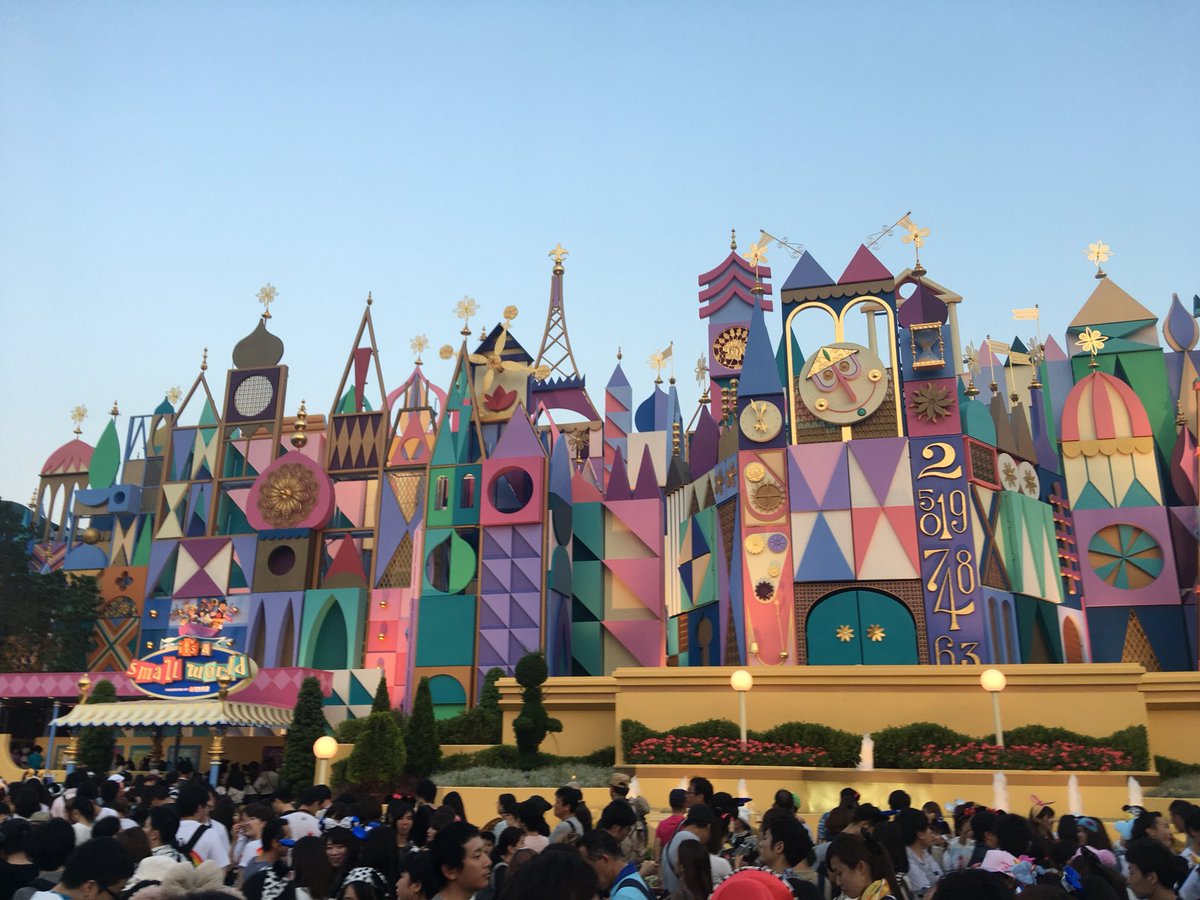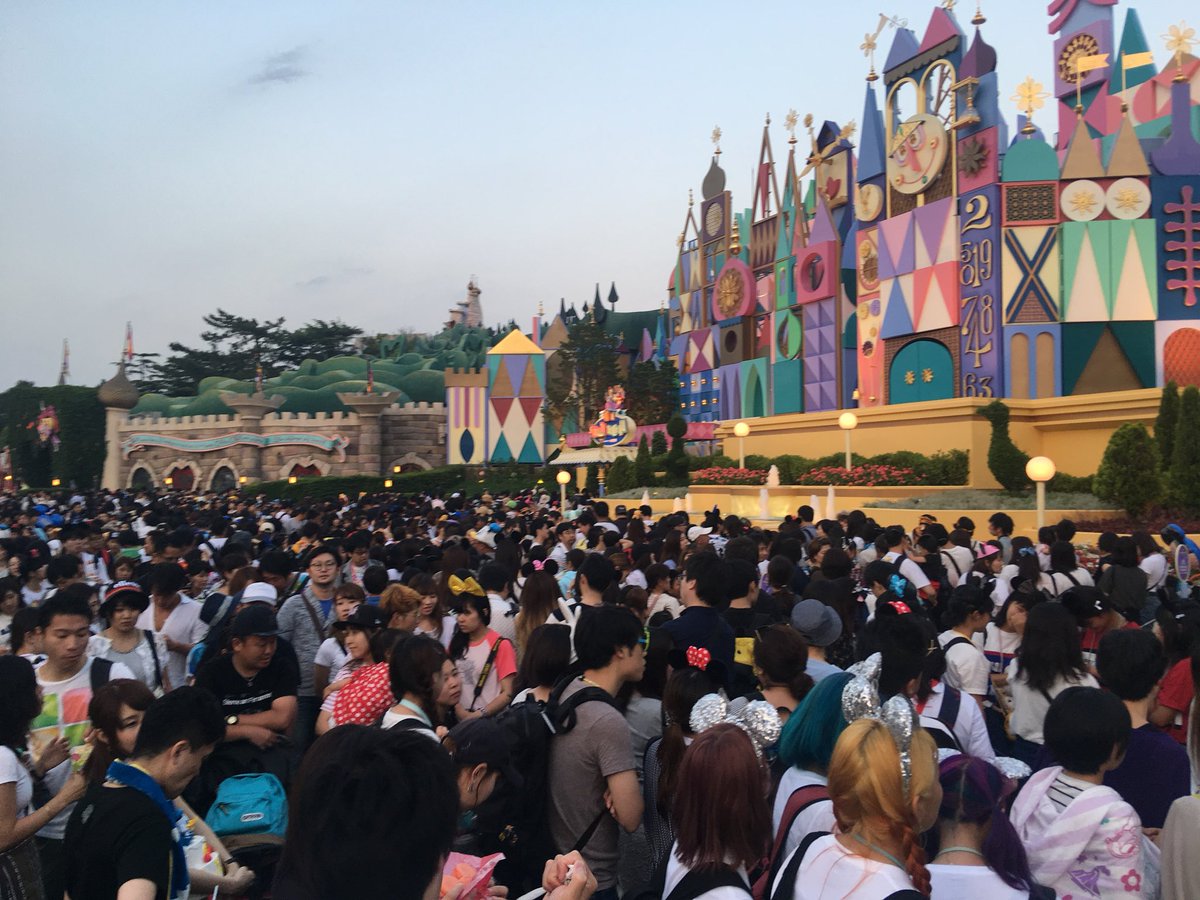 Woah! It's a Small World is apparently super popular on a Saturday night!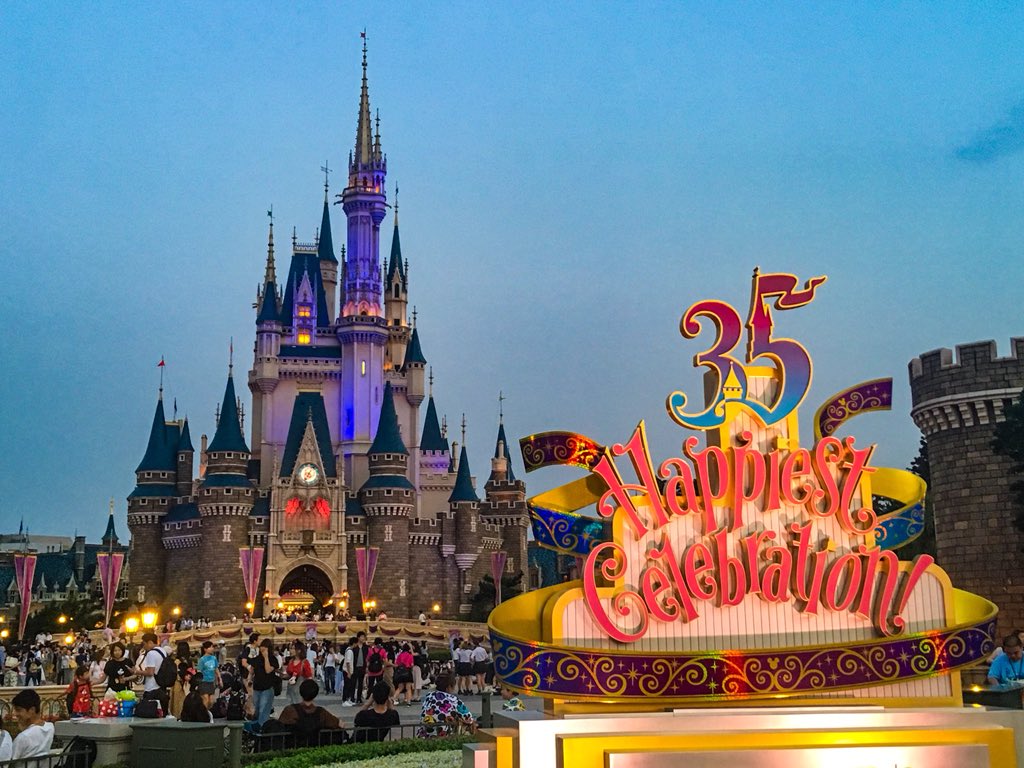 Happy 35th Tokyo Disneyland!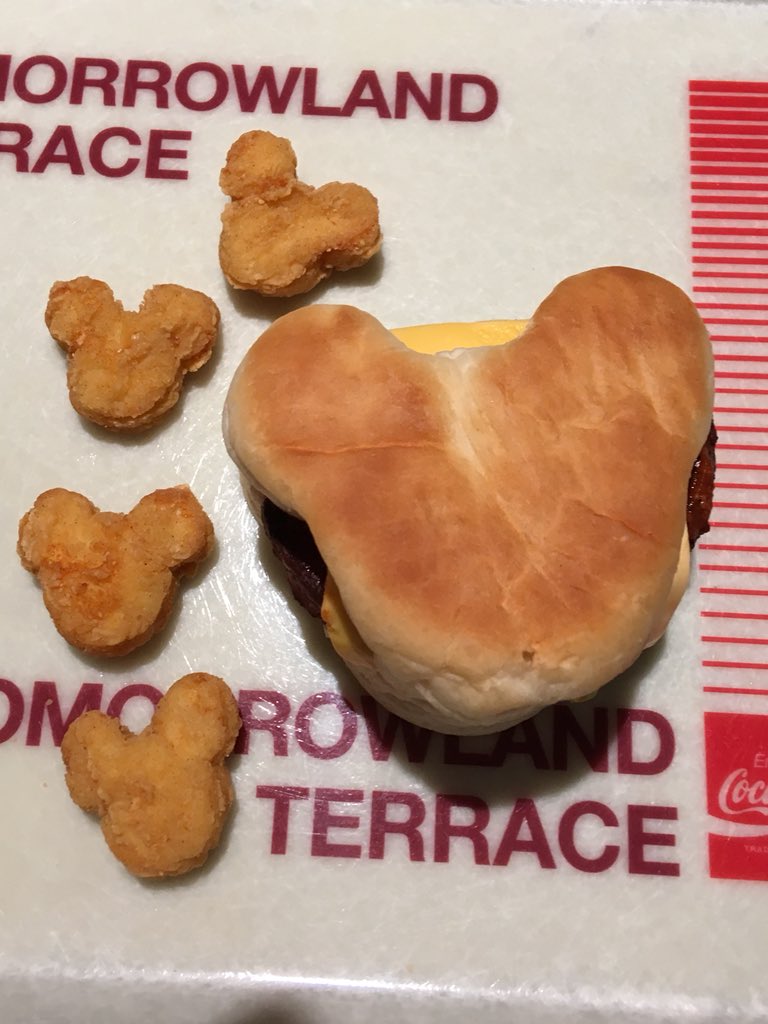 In the "absolutely adorable" food category, Tokyo Disneyland takes this round.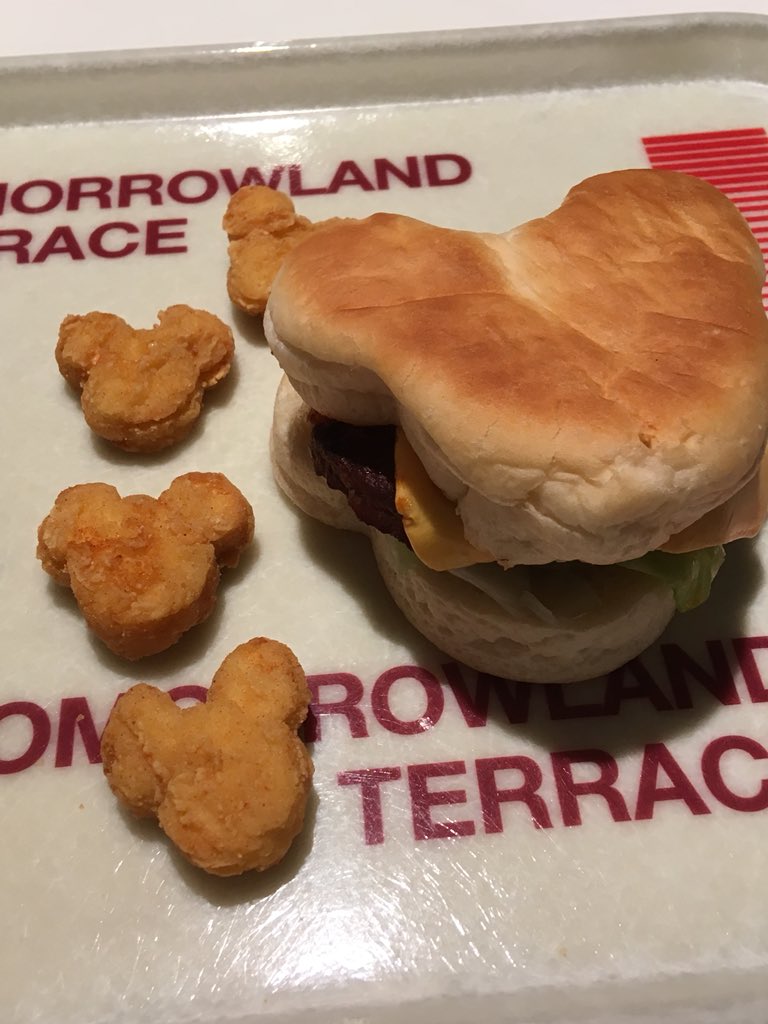 Yes, that is a Mickey Mouse shaped hamburger and chicken nuggets you are looking at!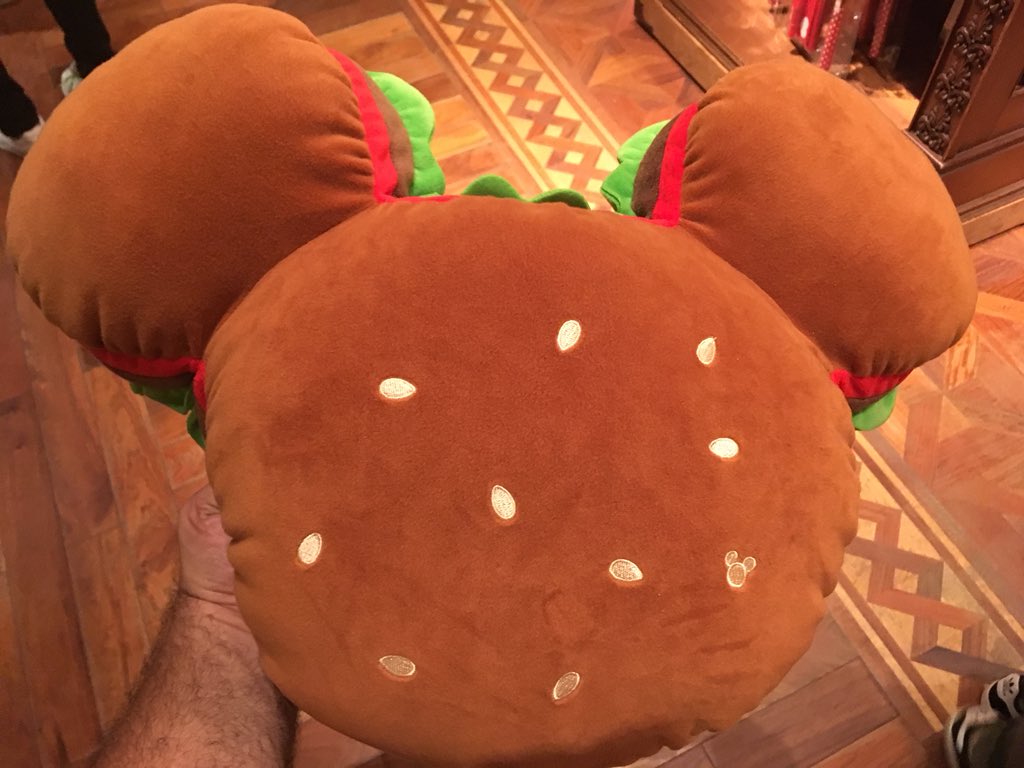 ...and if you liked your Mickey Mouse shaped hamburger enough to buy a giant plush version of it, you CAN at Tokyo Disney!
Everyone needs to stop and watch this video: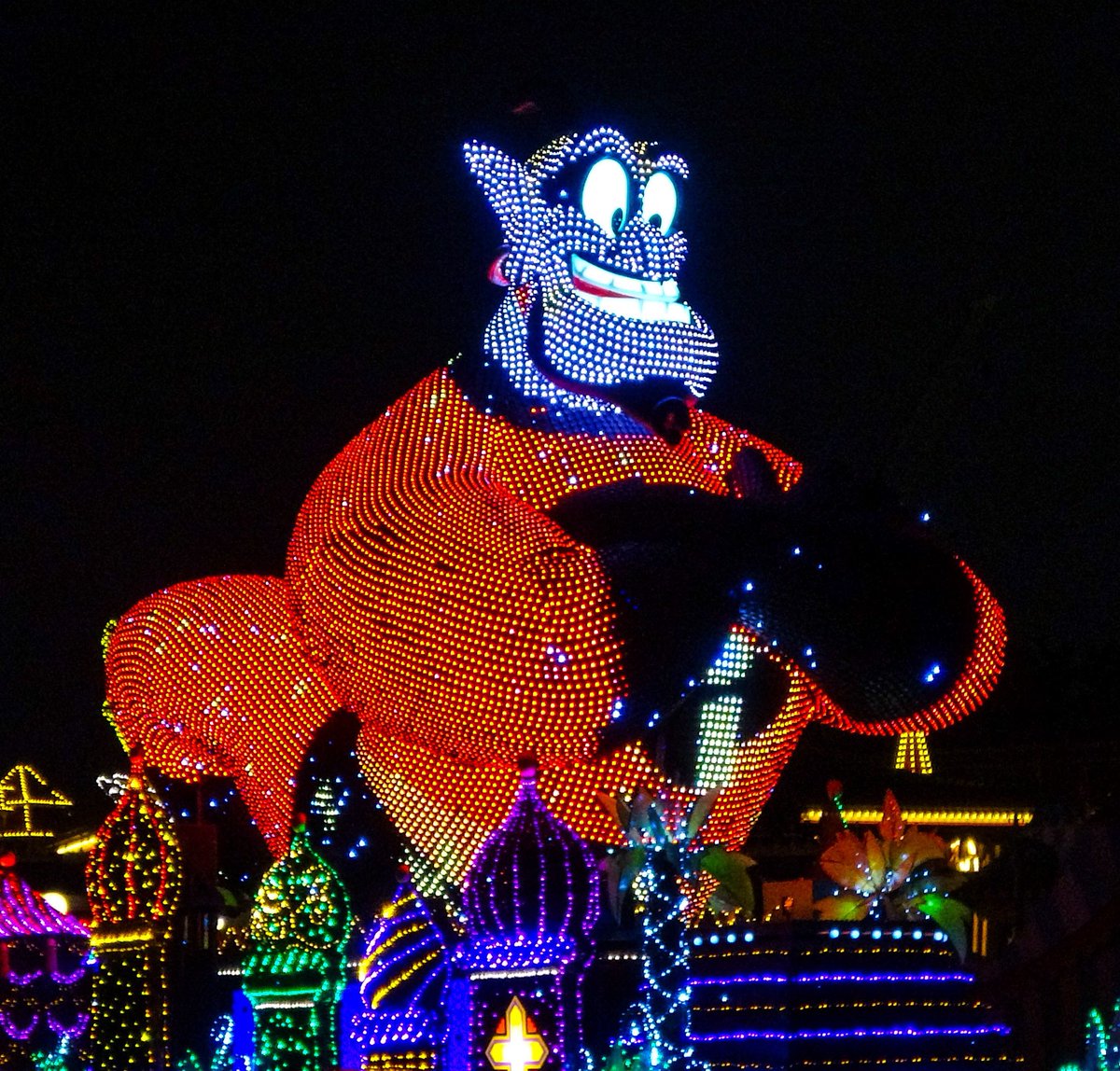 Tokyo Disneyland Electrical Parade Dream Lights is by far the best nighttime parade Disney has ever done!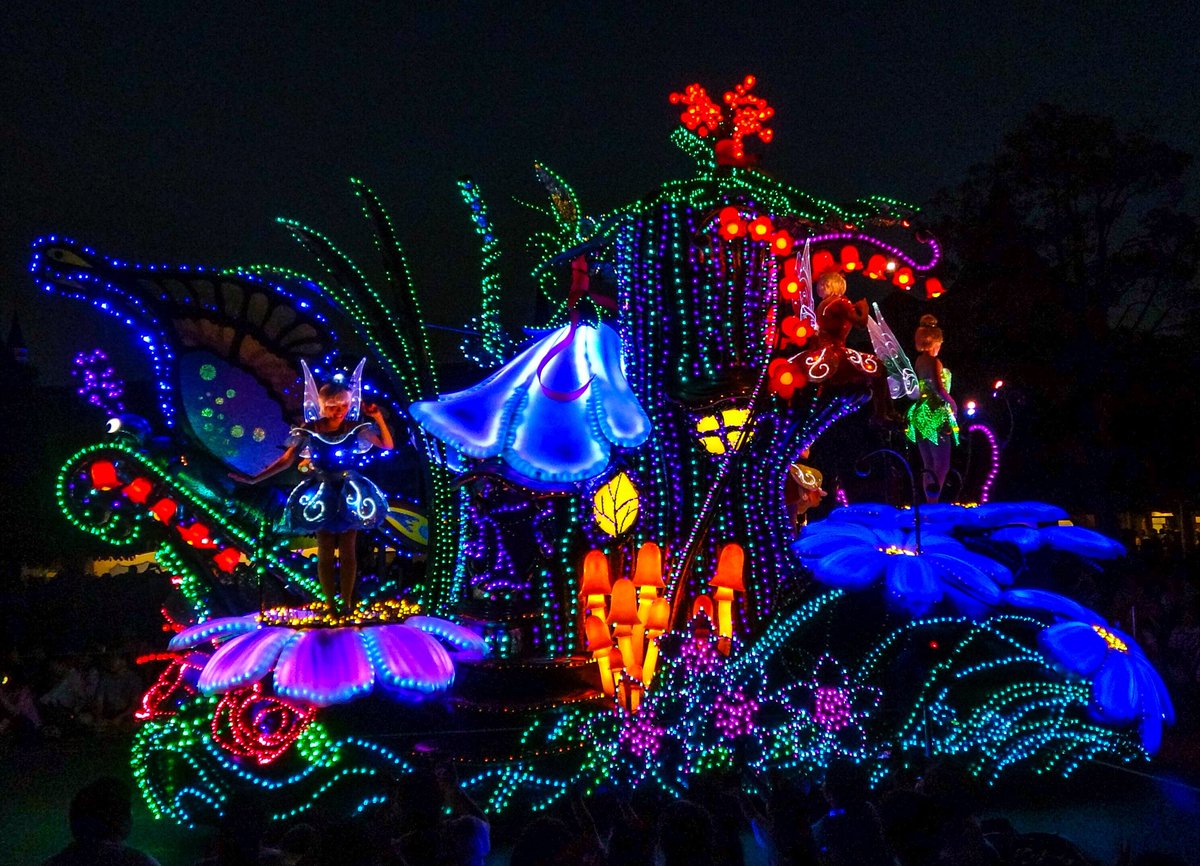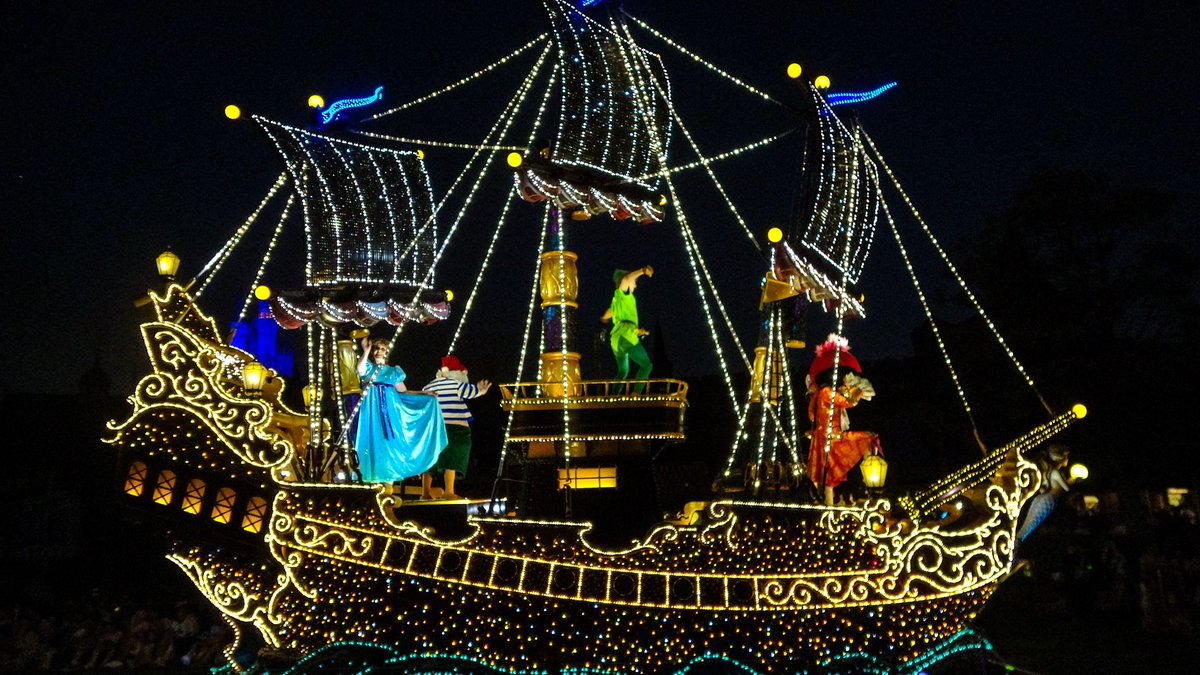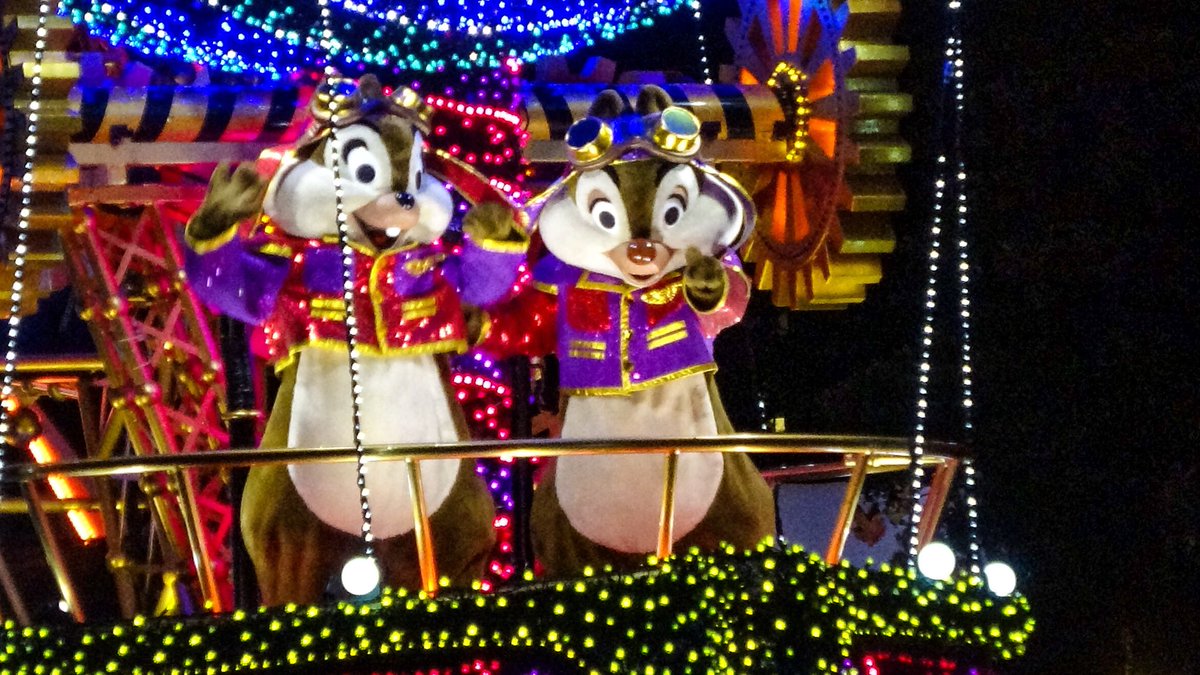 I really hope they bring this over to WDW to replace Electrical Parade there! I'd cry if they did!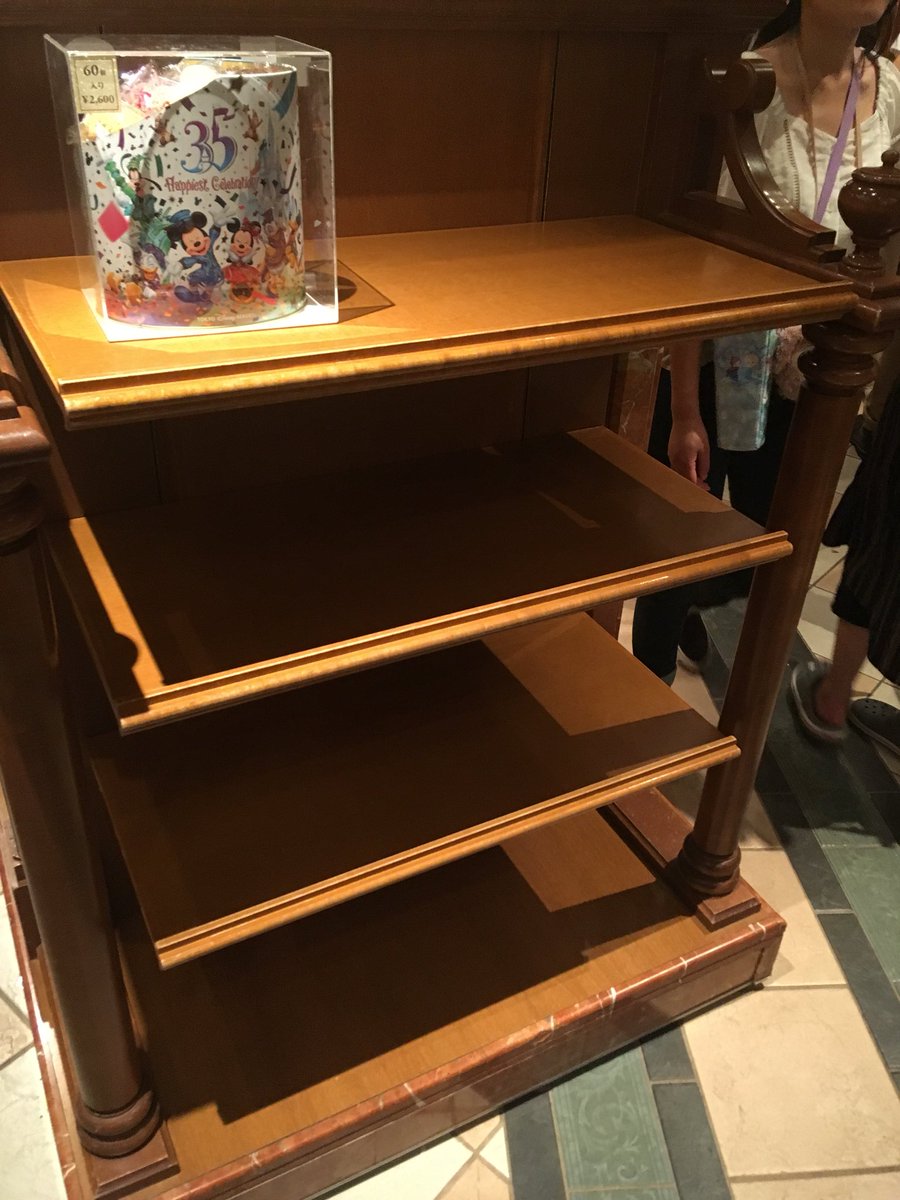 As I've said before that "Chocolate Crunch" is like crack for Tokyo Disney guests.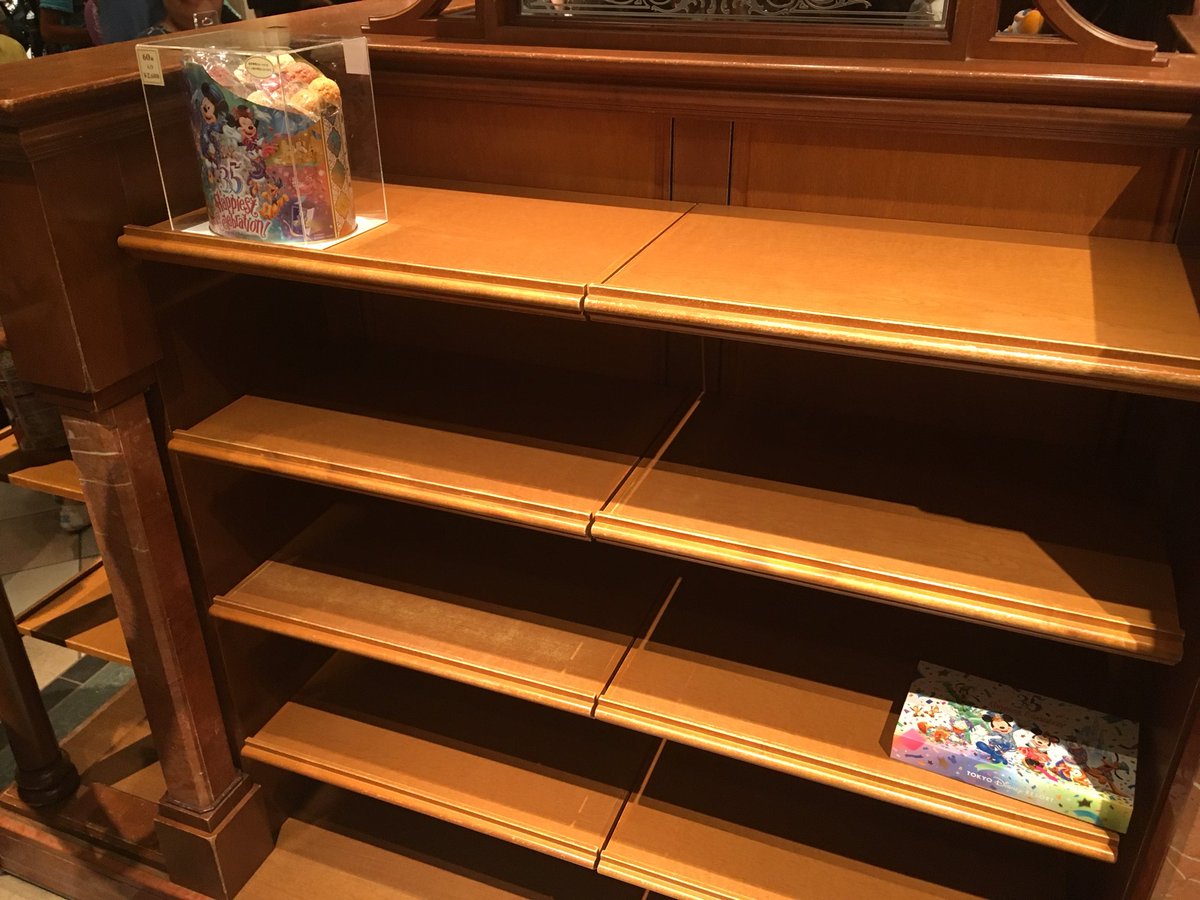 I'm totally serious... these shelves were stocked 10 minutes ago, and they will be restocked again only to be picked bone dry!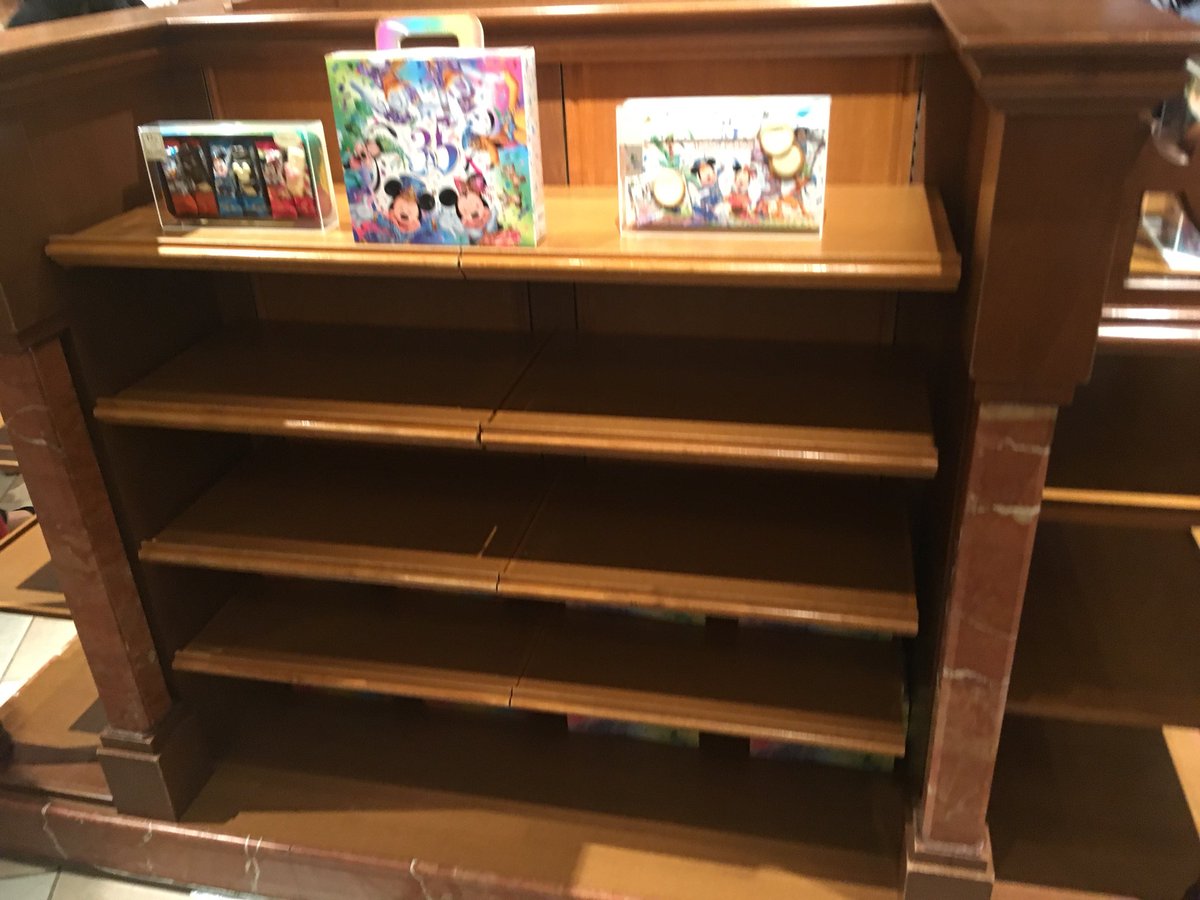 They can fund their next attraction from sales of Chocolate Crunch!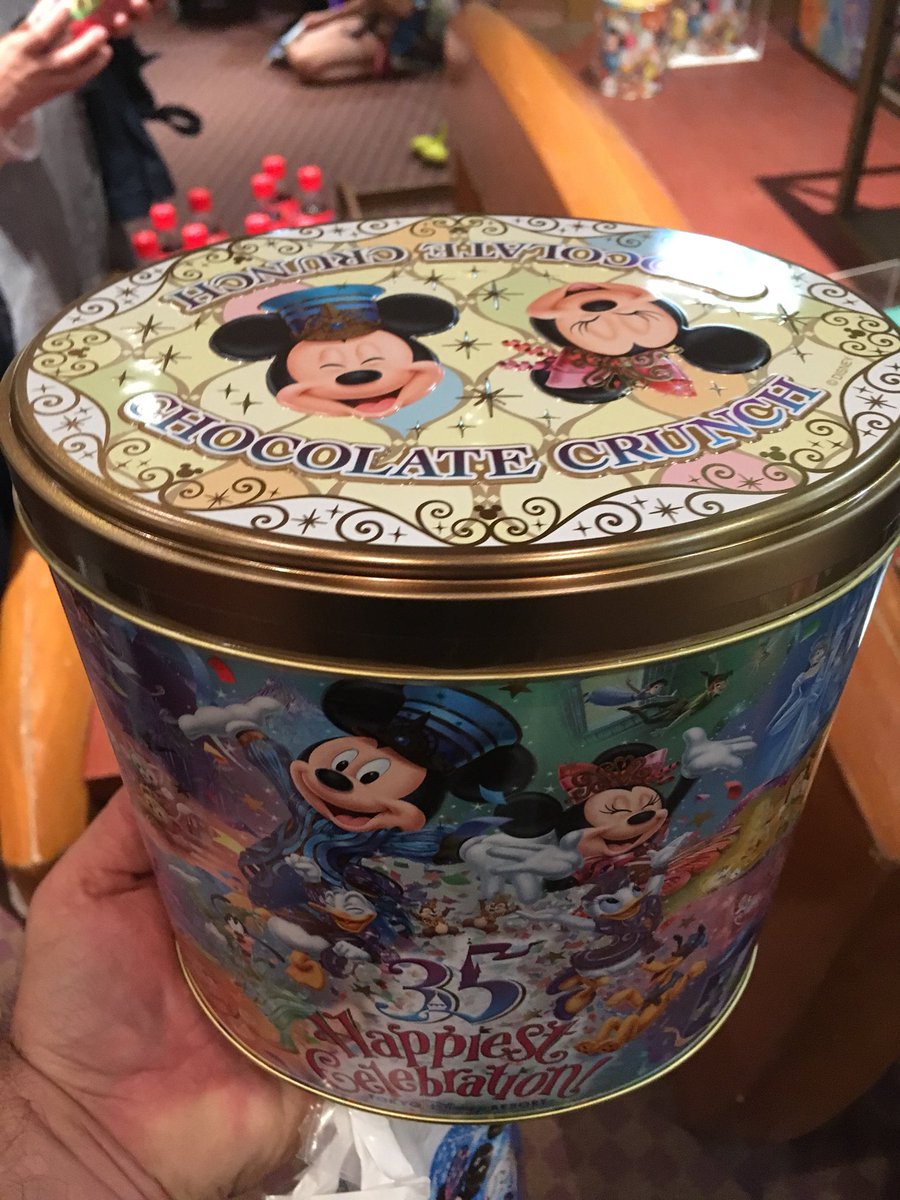 I found one and I'm buying it!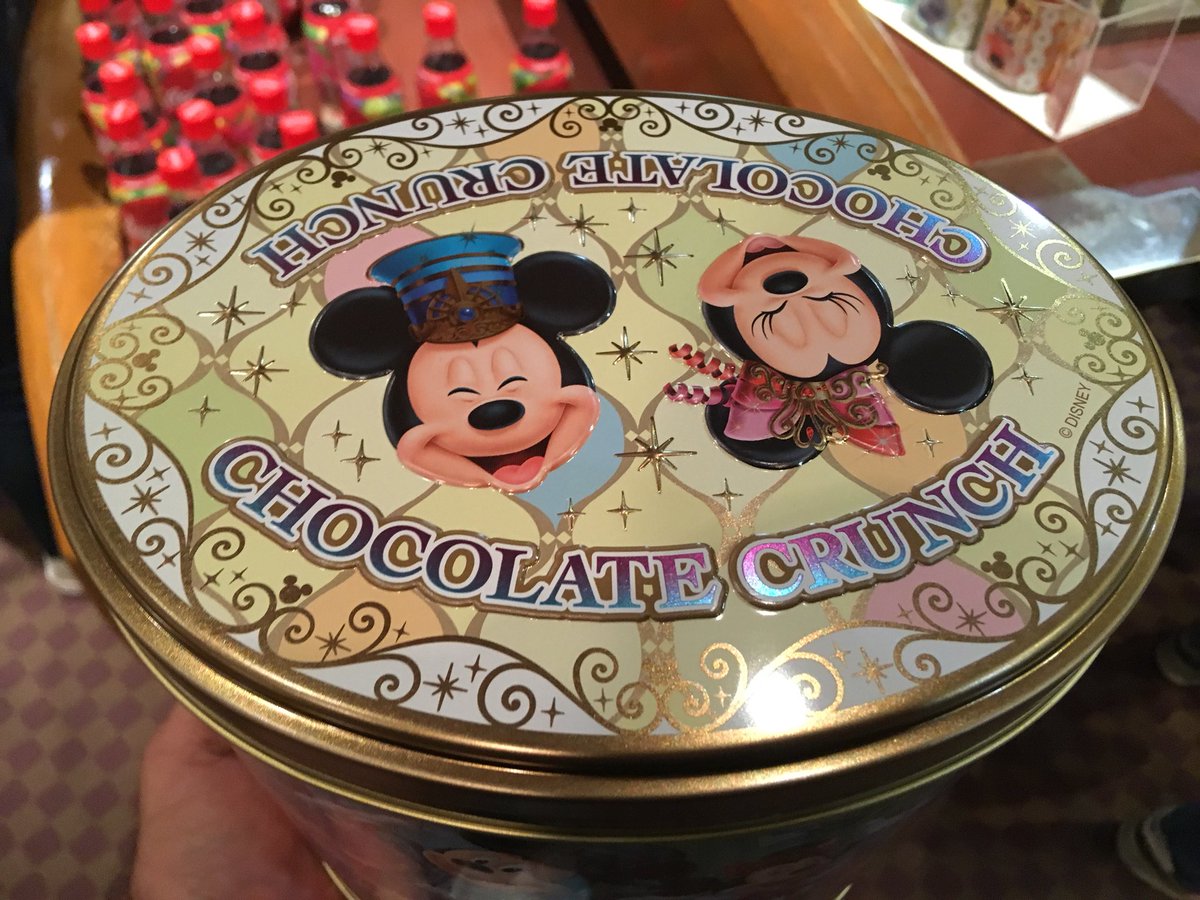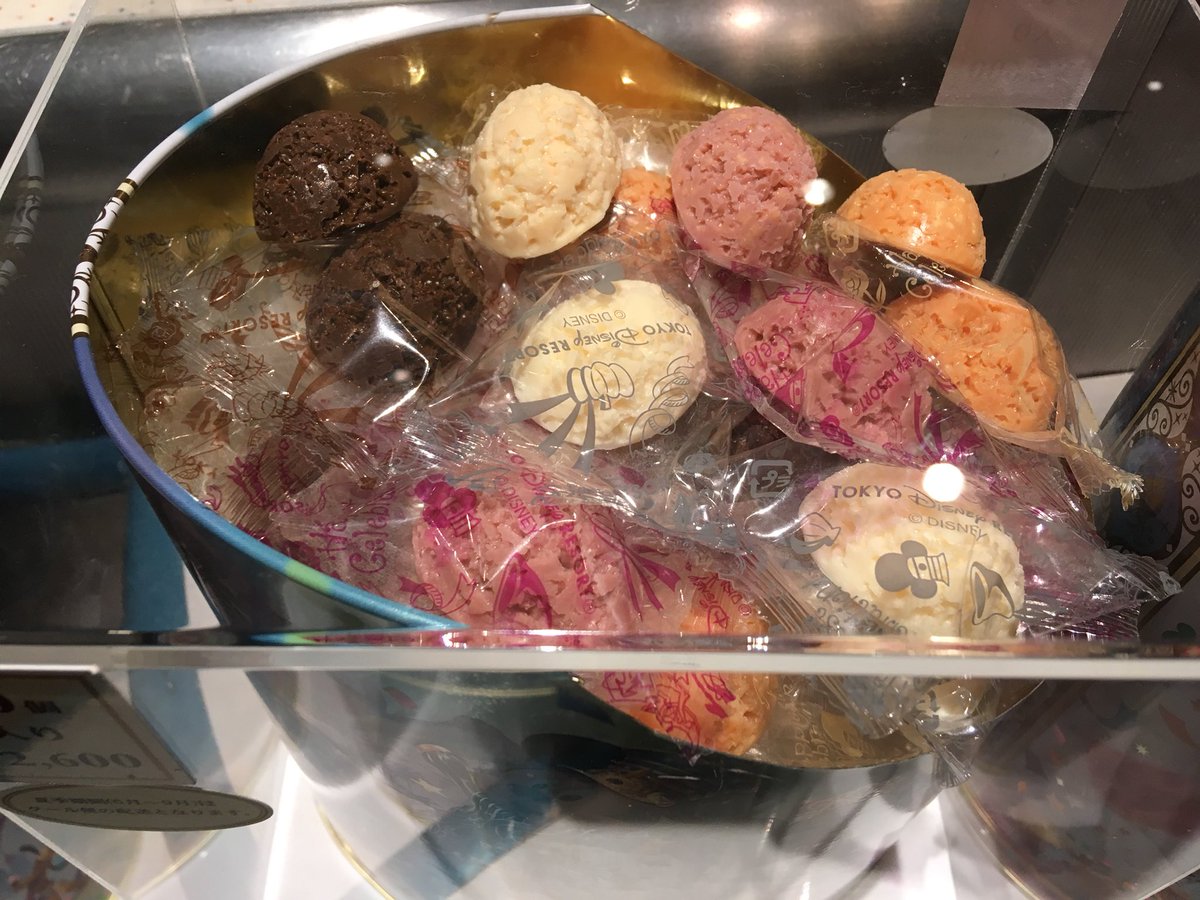 I *have* to know what they are putting in this stuff!!!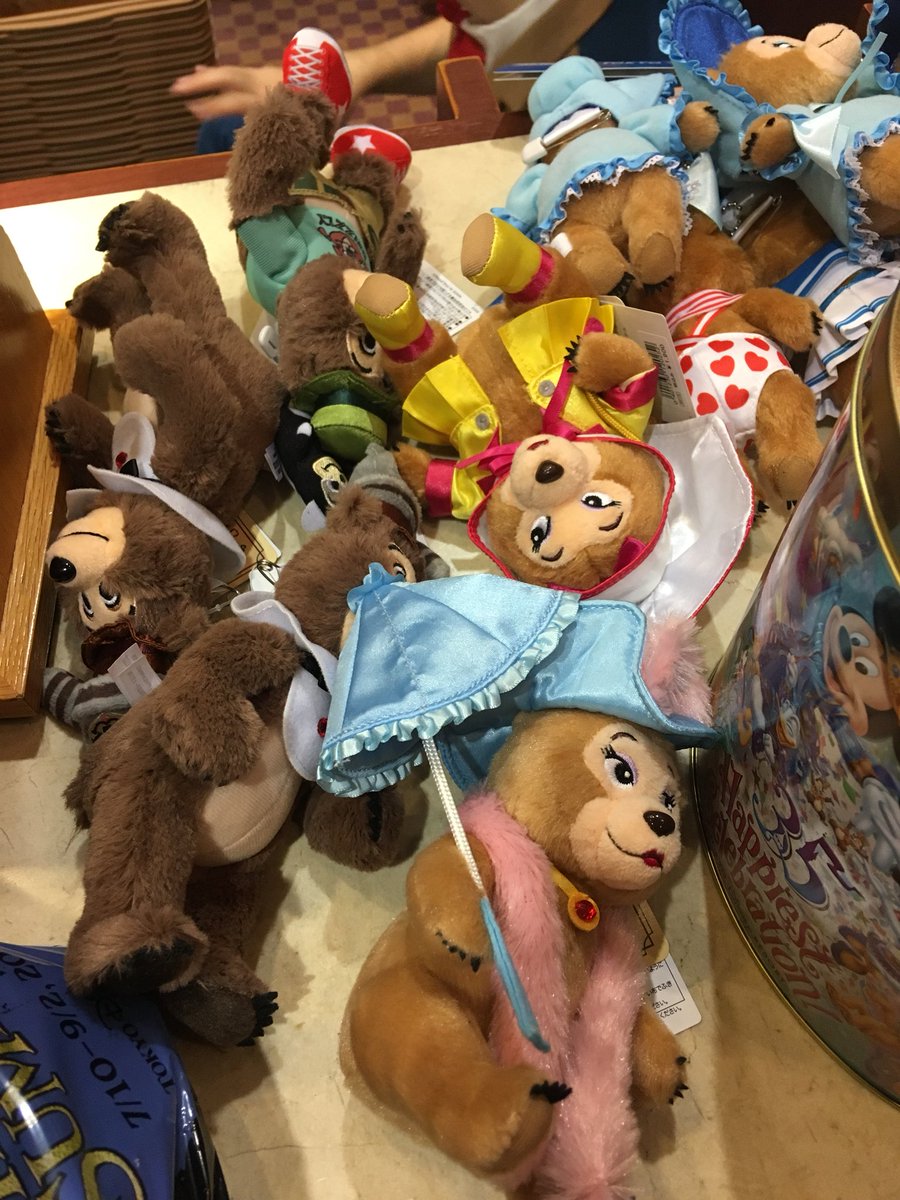 Sooooo much Country Bear Jamboree merch! As someone who used to work in Bear Country at Disneyland, this is awesome!!!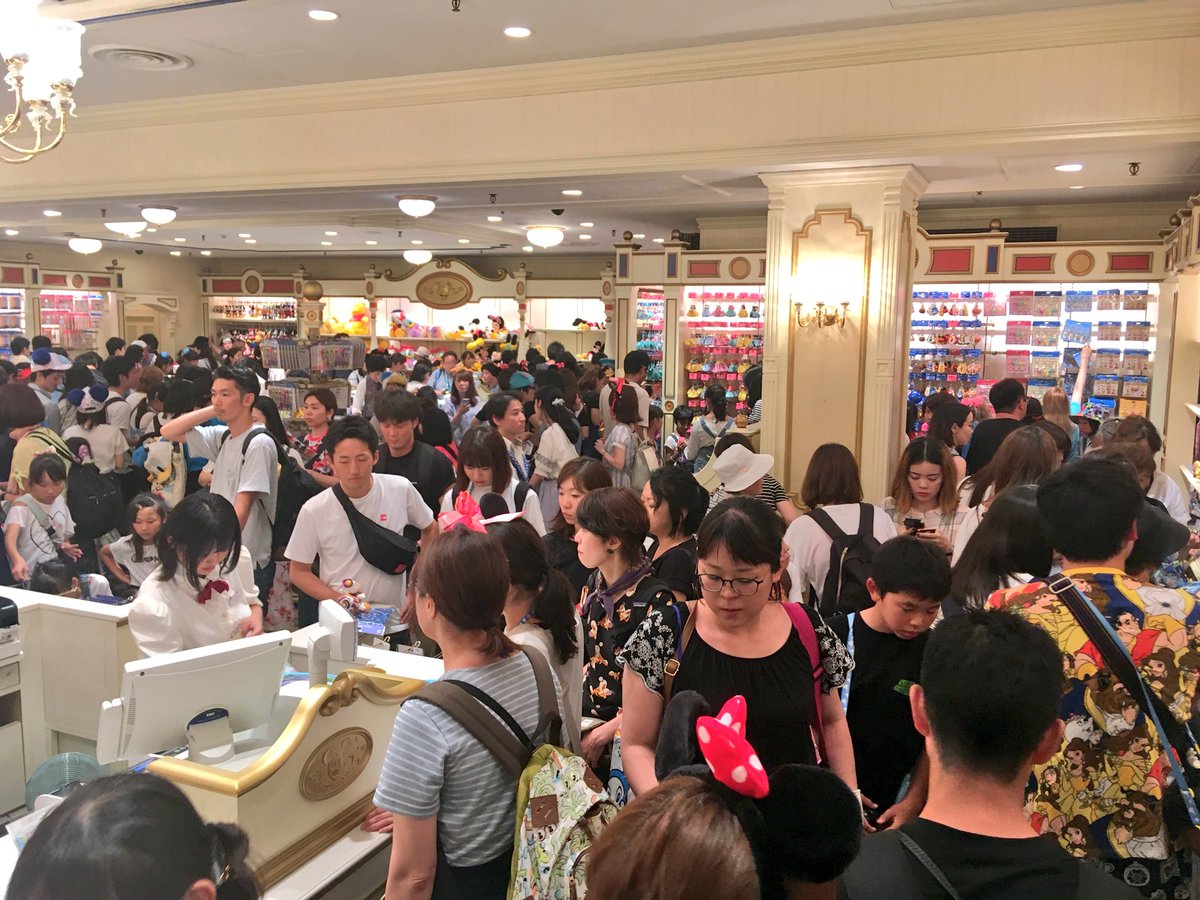 This is what the shops looked like tonight at Tokyo Disneyland.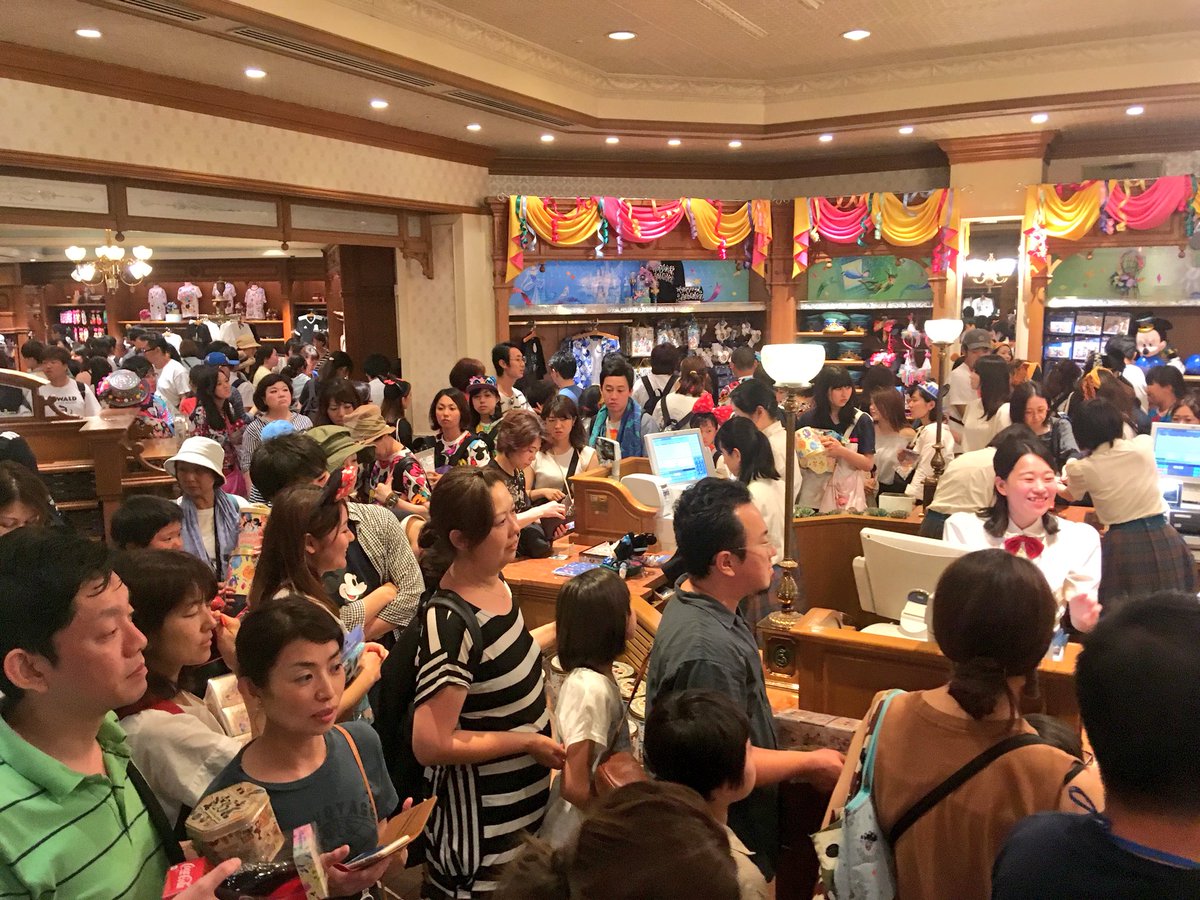 I stood in line twice at two different stores. Never waited more than 5 minutes.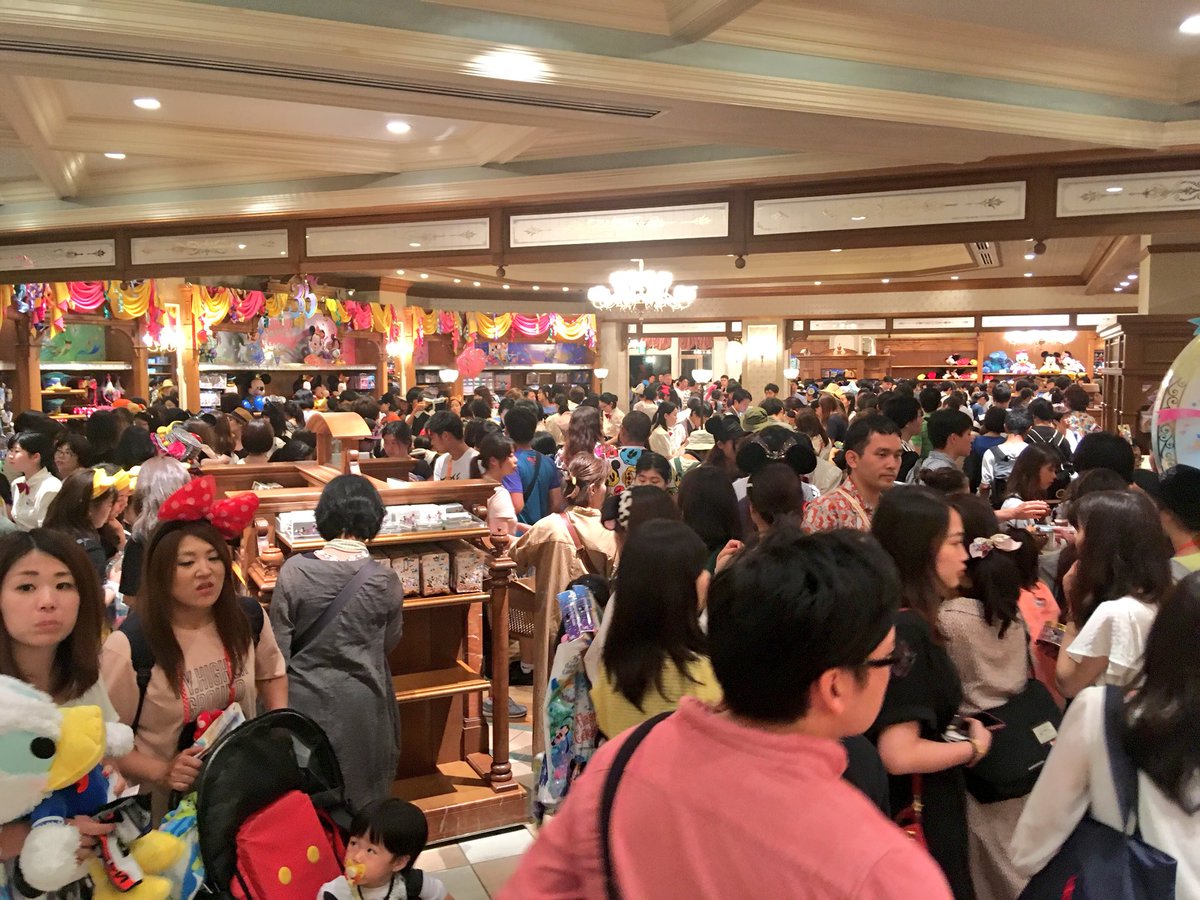 The efficiency of both the CM's and guests is amazing! (And yes every person had at least one Chocolate Crunch in their hands!)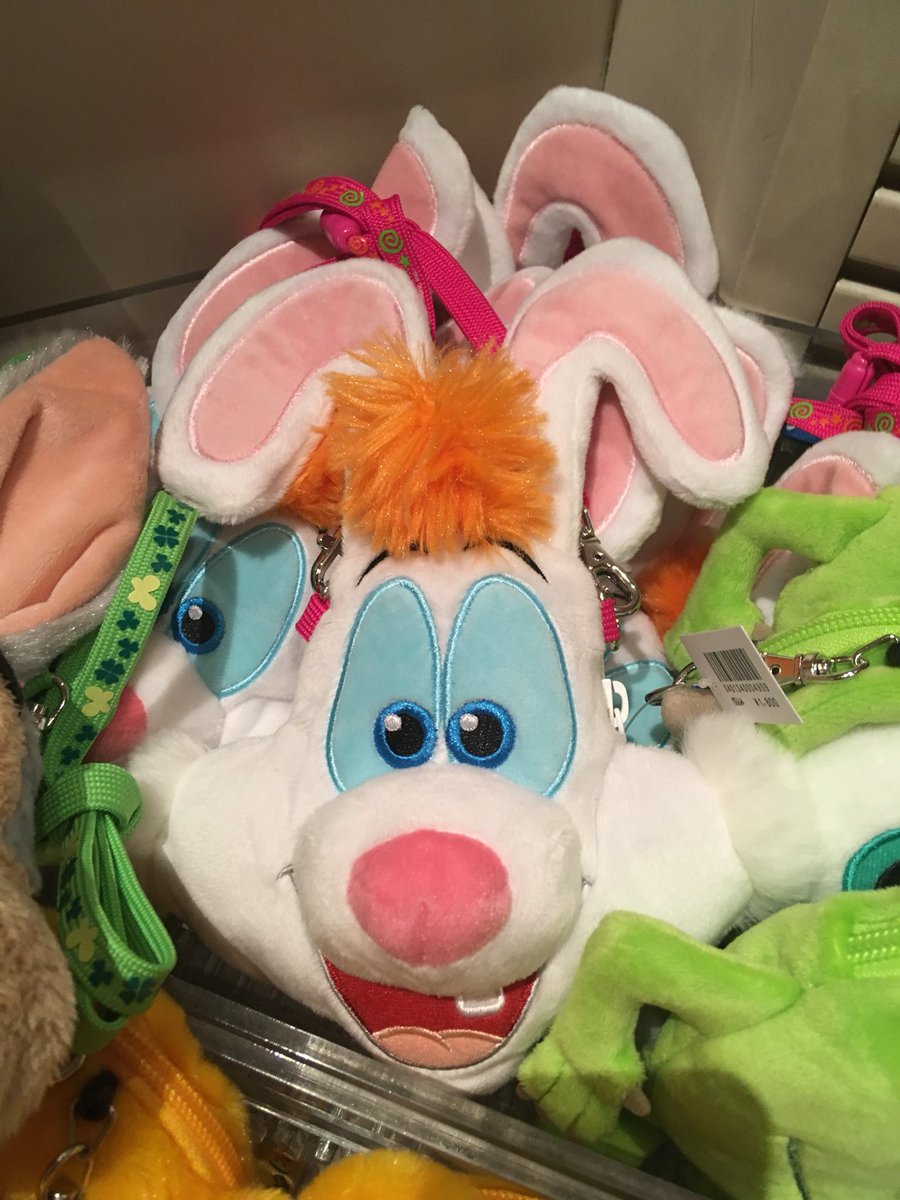 I love seeing Roger Rabbit merch at the park! How much Roger Rabbit stuff do we have in the US parks? I don't recall seeing anything recently.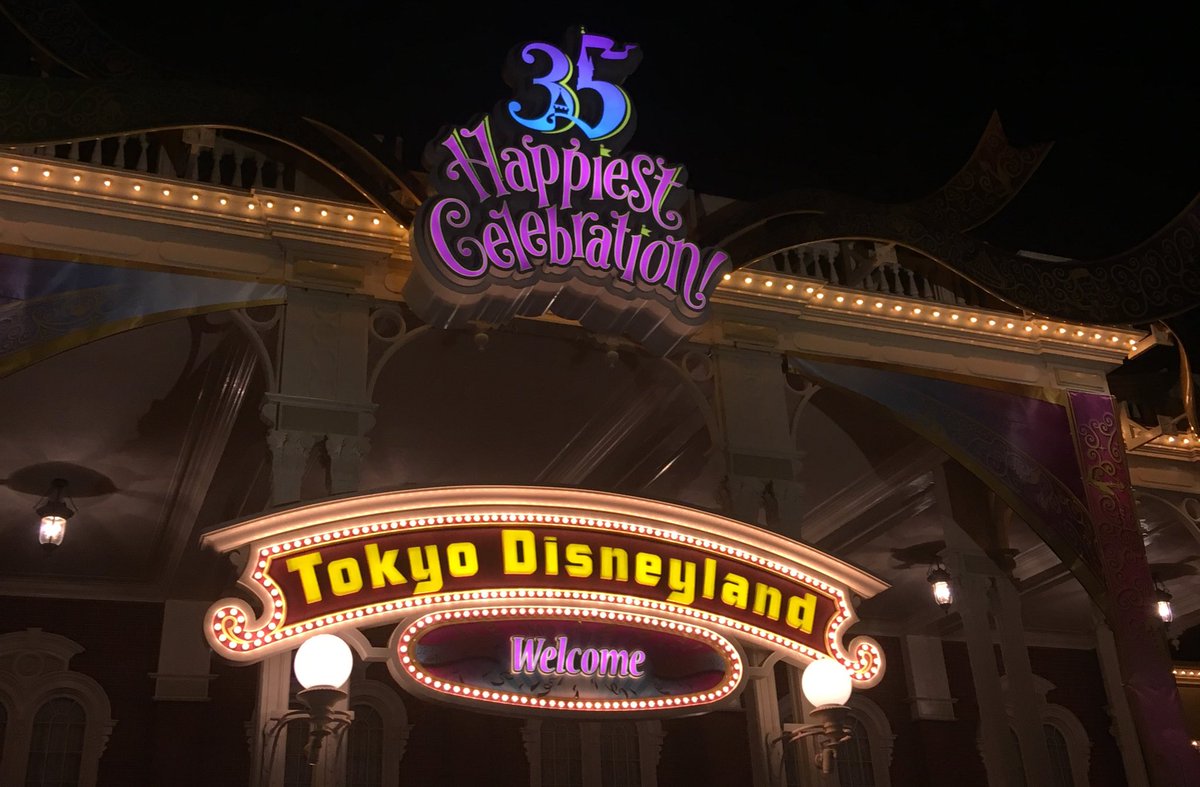 Another great night at Tokyo Disneyland! Going to try to get back one more time this week before our official TPR Tour begins but then I'll have four more days at the end of the month!
SIDE NOTE....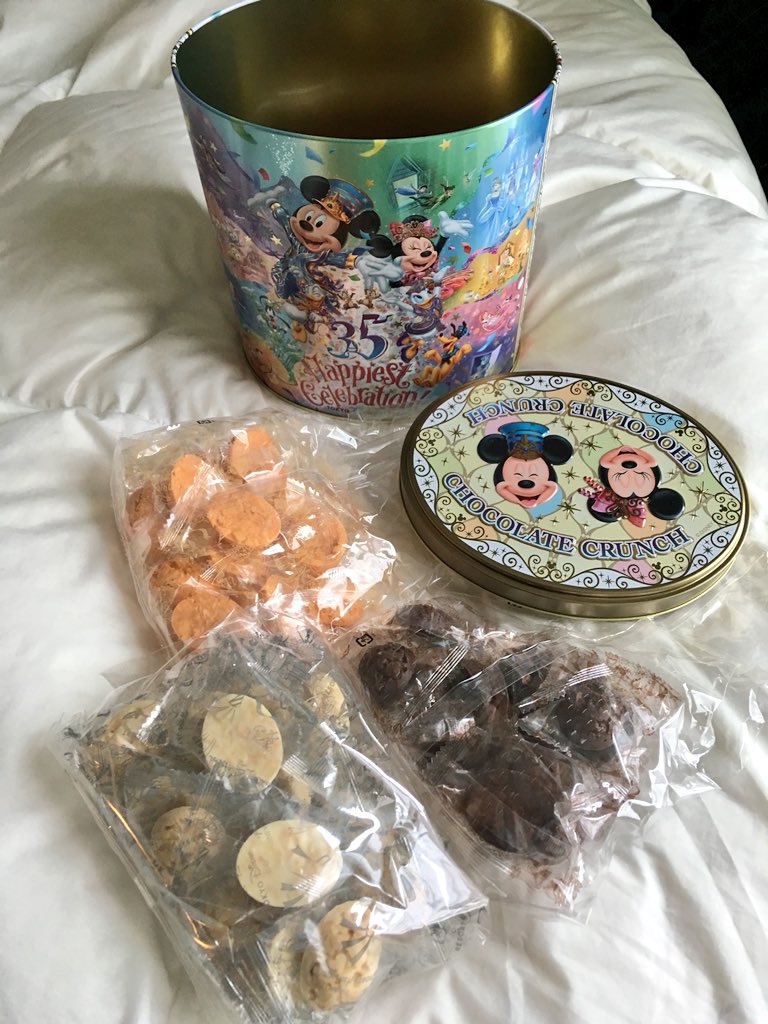 We opened the tin of "Chocolate Crunch" Japanese guests were going absolutely INSANE over at Tokyo Disney & I have to be honest, it's pretty damn amazing!!!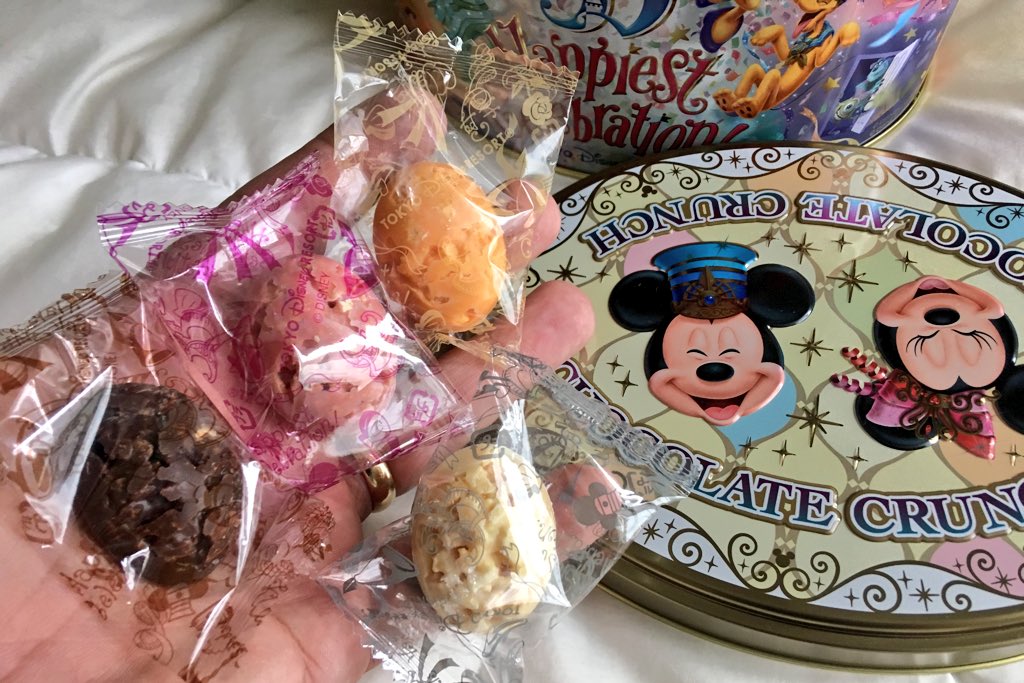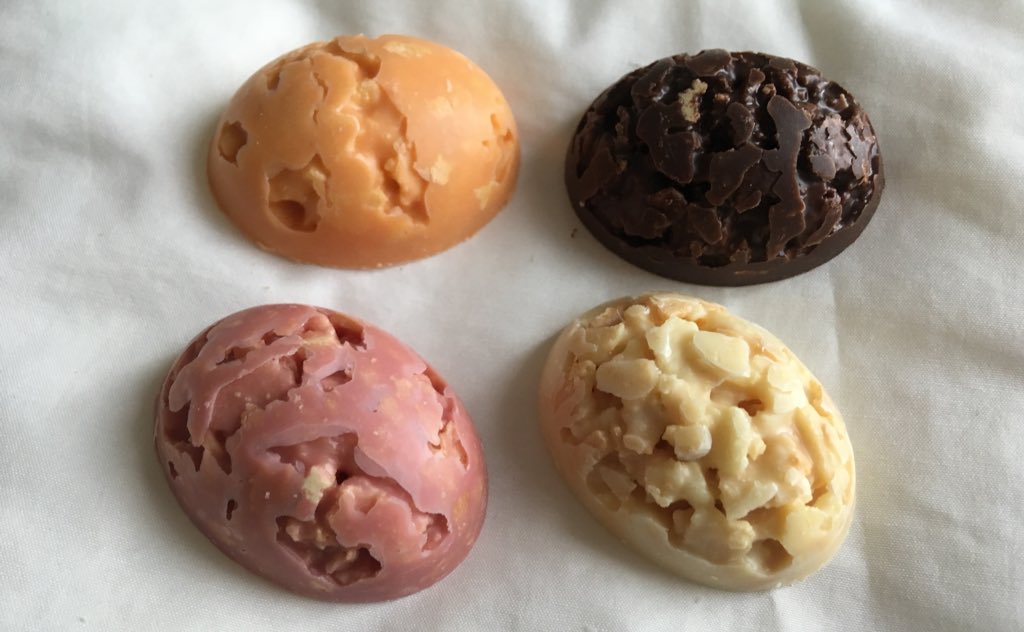 There are four flavors: Chocolate, Strawberry, Banana, and I think Vanilla! It's great!
Now,
POST YOUR COMMENTS!!!!
After all, we took the time to write this report, the least you can do is post something nice about it!
Click HERE for Part Six of our Japan 2018 Update!
Last edited by
robbalvey
on Wed Jun 13, 2018 2:12 pm.