REGISTER
for our forum to leave a comment!
Click
HERE
for an index of all our Japan 2018 Trip Updates
Follow our LIVE updates on Twitter and Instagram Stories!
------------------------------------------------------------------------------------------------------
Day Eighteen - Parque Espana
This would not be our first experience with Parque Espana in the rain! In fact our first experience we visited the park during a typhoon, which you can see in
THIS video
(which BTW, you can right now download for FREE!), so of course we knew that Pyrenees would not operate in the rain. We did have a very good time at the park as it does have a lot to offer, but did we end up getting on Pyrenees? Read the report to find out...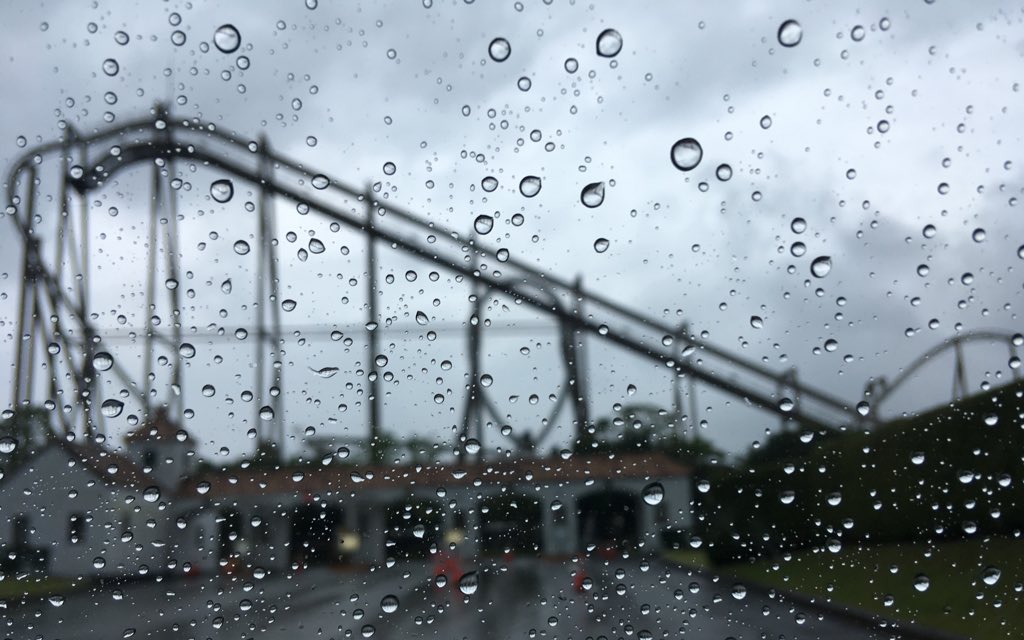 Good morning from Parque Espana in Japan! At the moment, our visit is looking reminiscent of our
typhoon visit in 2004
where everything was closed.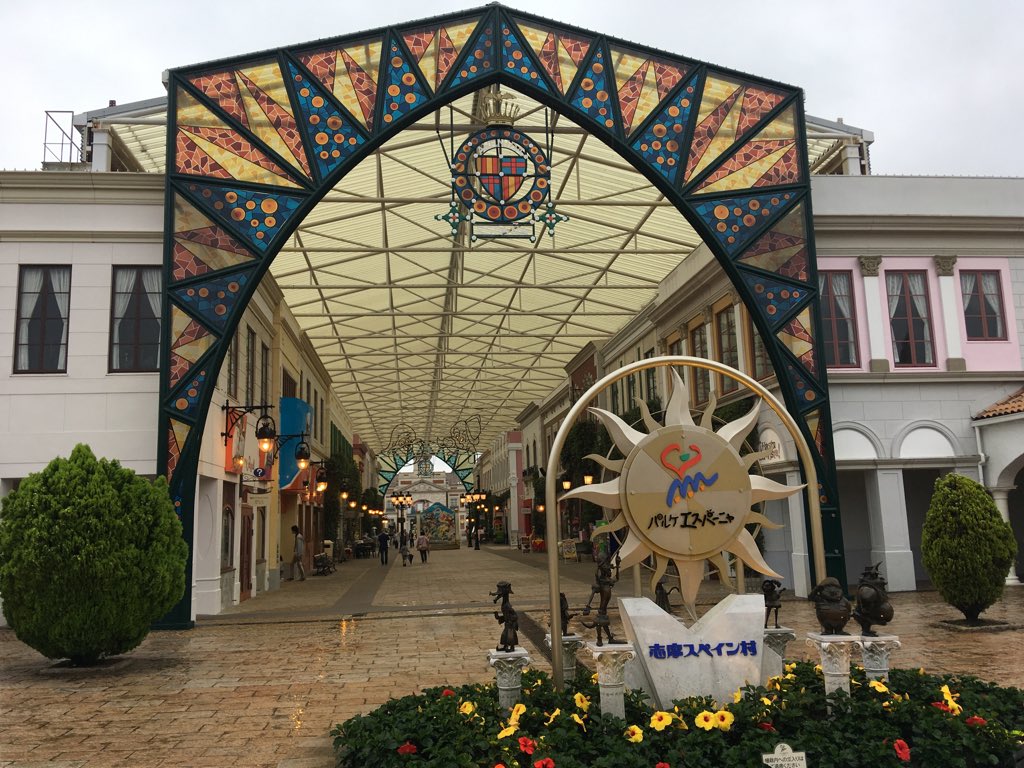 The park still looks as good as it always has! This is one of the nicer looking parks in Japan and they have really kept it in good condition!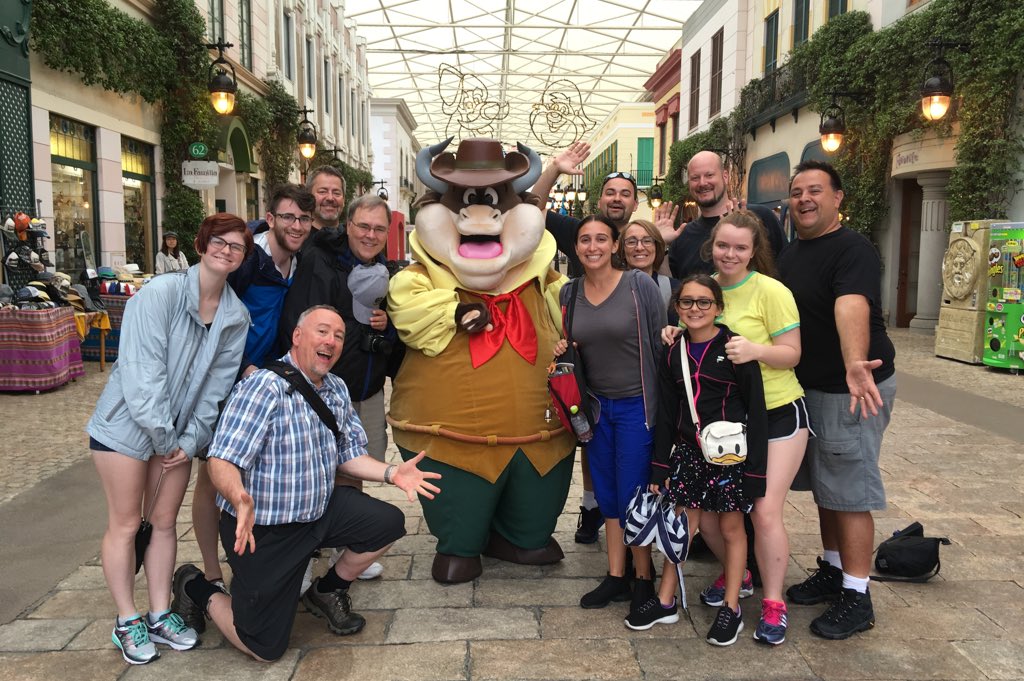 Even though the "big" rides are closed due to rain, we will make the best of it and enjoy the park and the attractions that ARE open!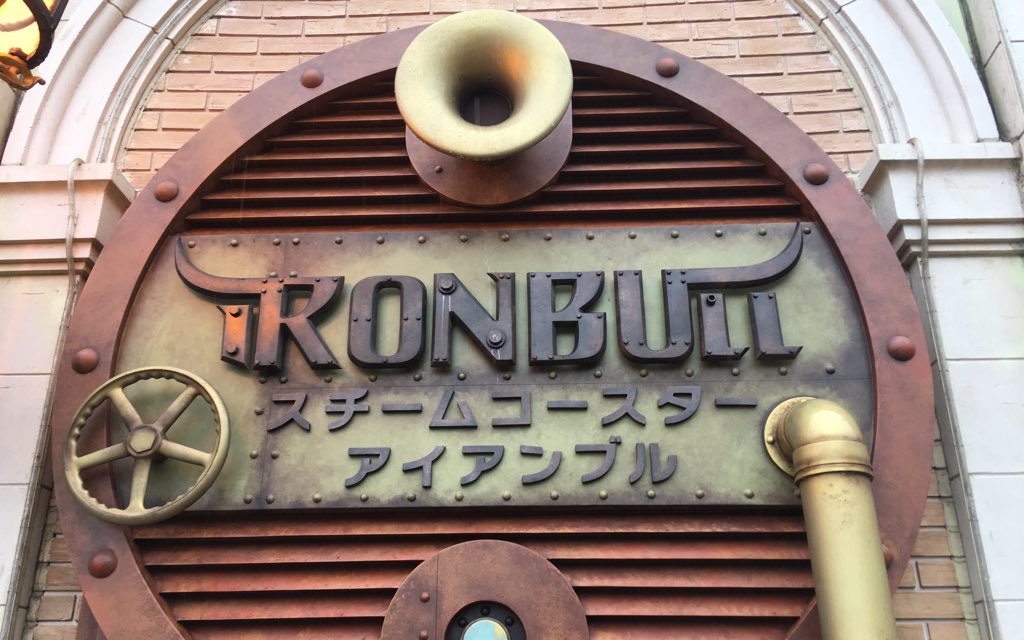 The name of the ride is "Ironbull" but once you see "TronButt" you can never unsee it!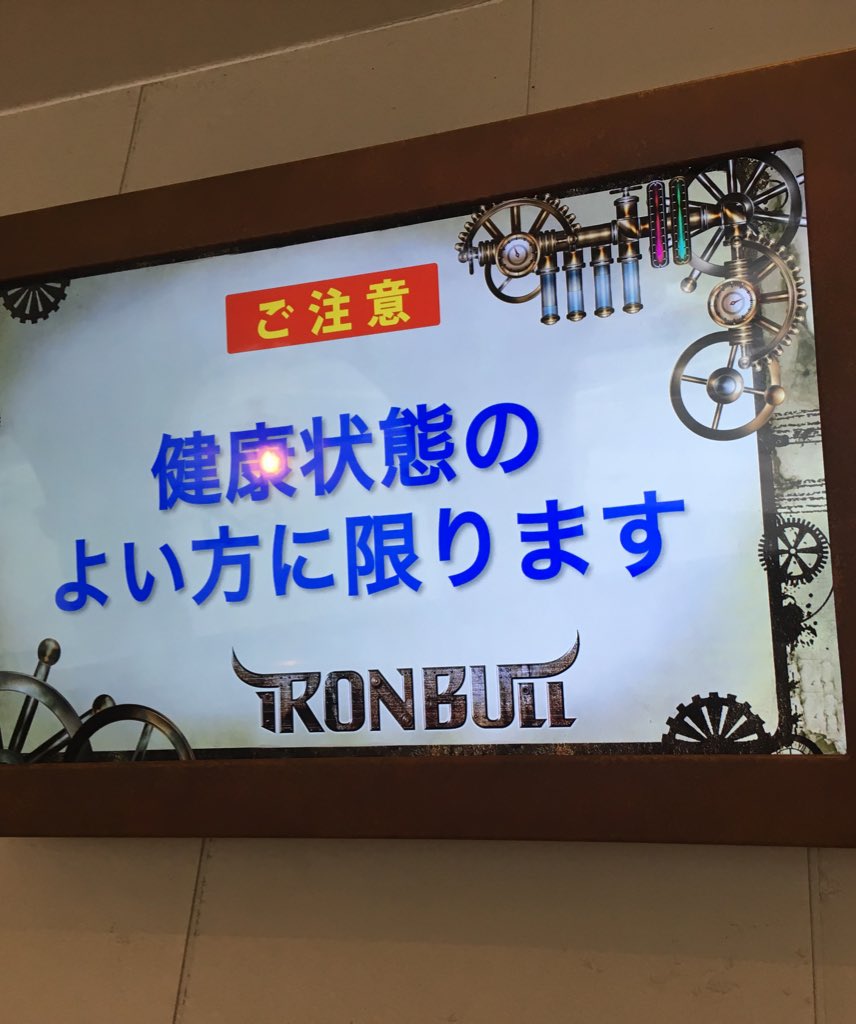 #TronButt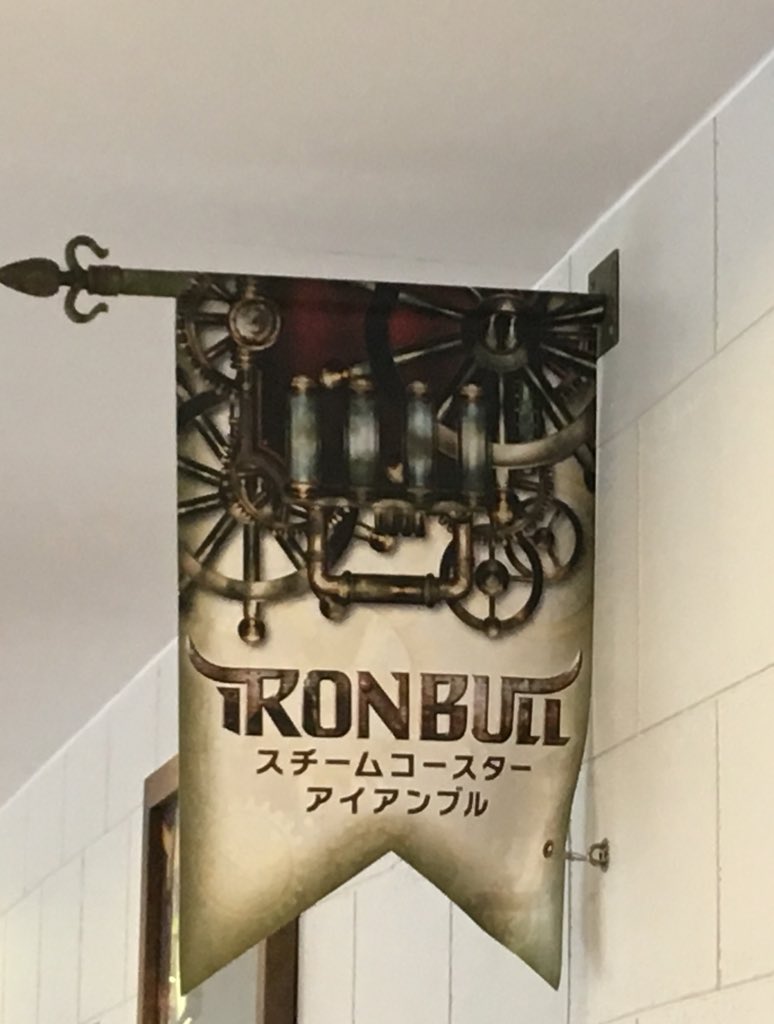 #TronButt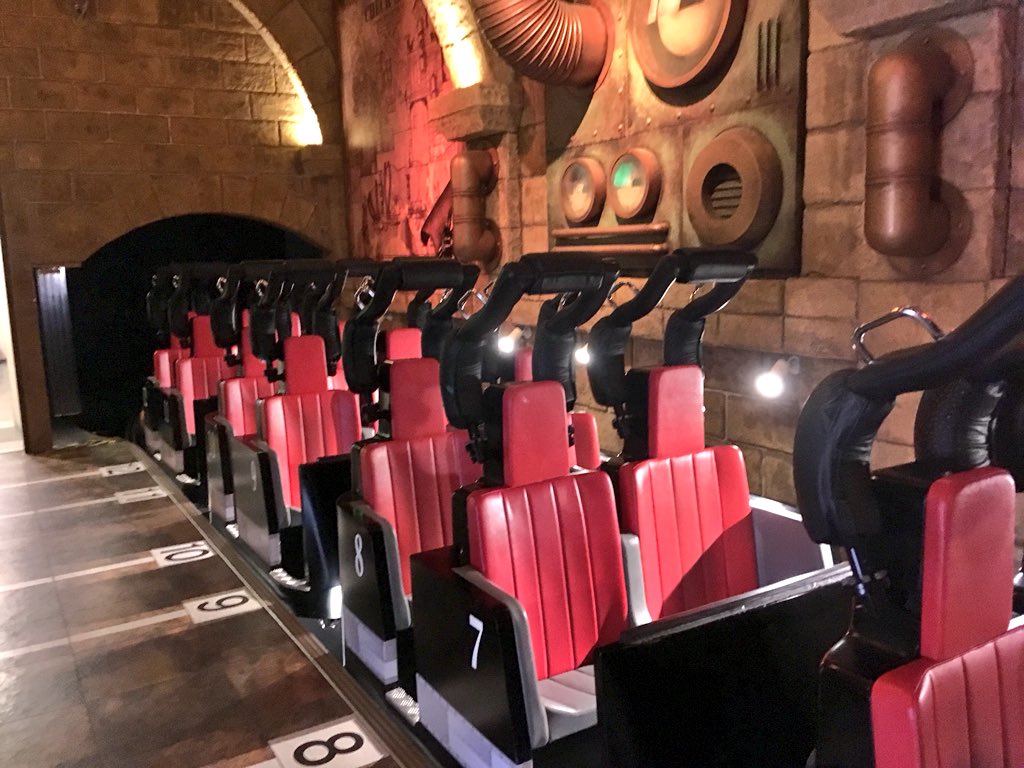 Ironbull aka "TronButt" is the old "Bullfight Coaster" rethemed to a Steampunk Bull! (Yes!)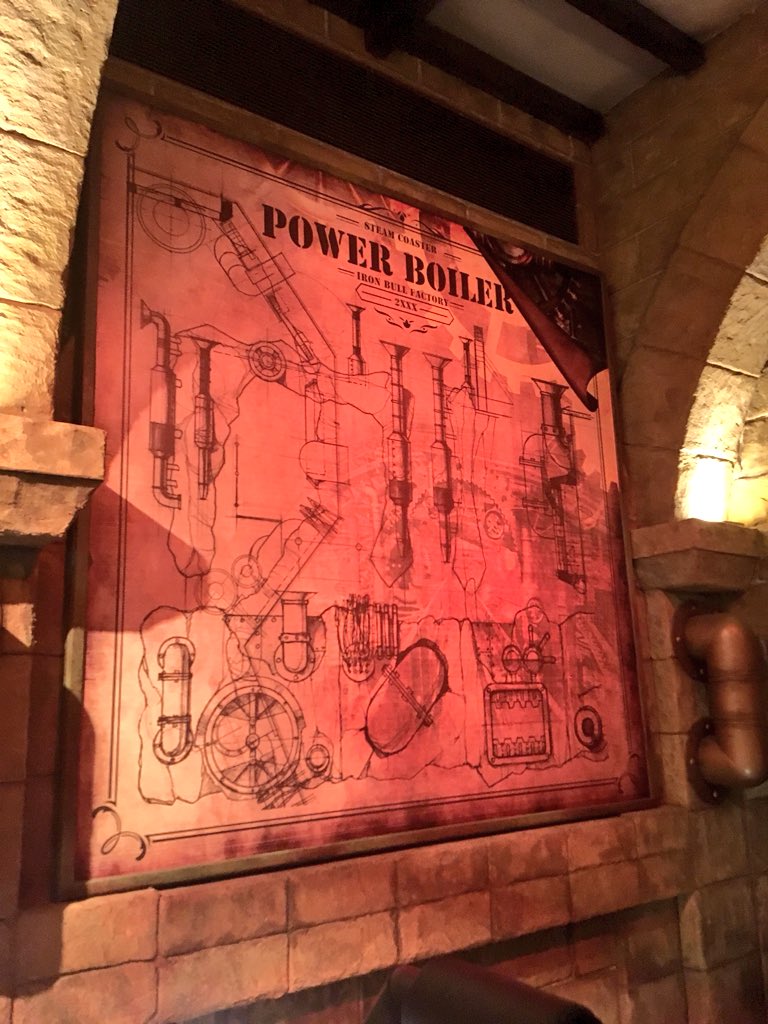 The newer theming was actually quite nice!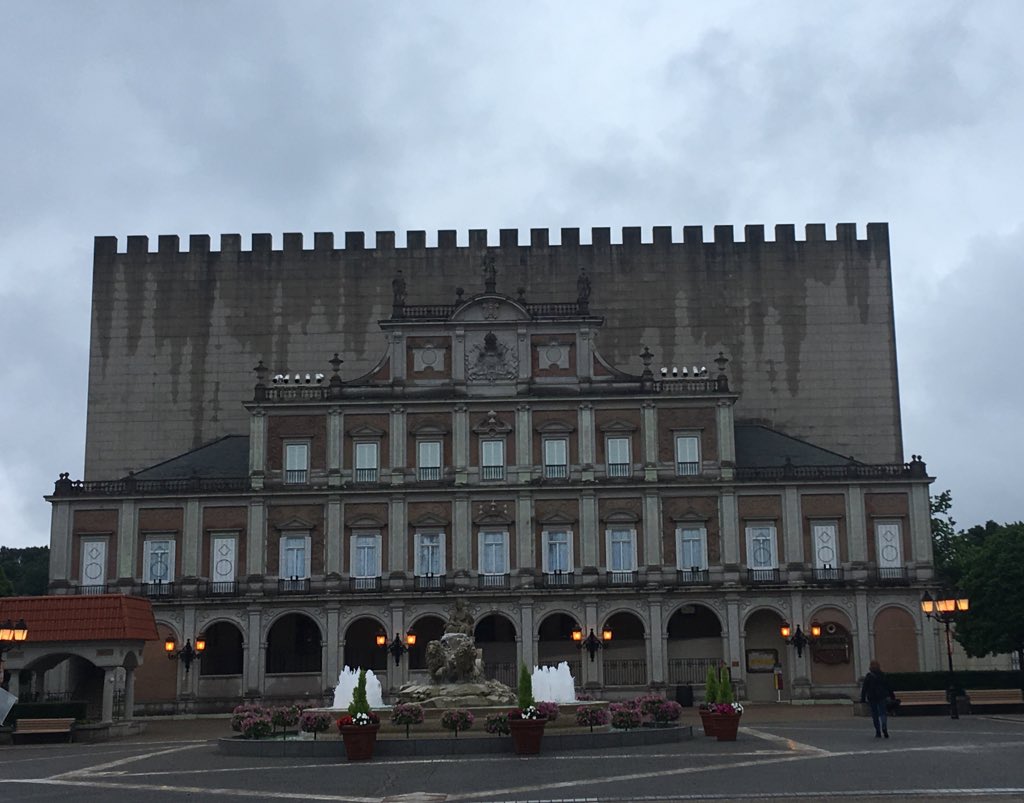 The ride is fun, a bit jerky, but most certainly unique! #TronButt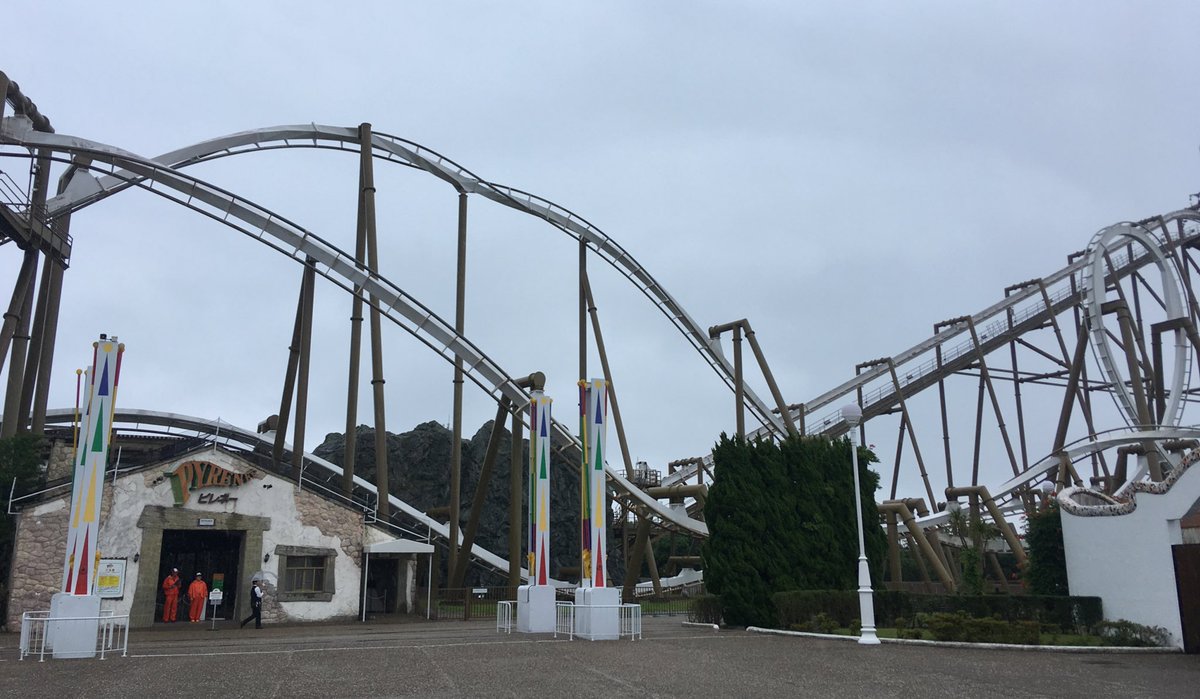 Pyrenees is currently closed due to weather. It's raining pretty bad, the forecast calls for rain all day, and this coaster doesn't operate in the rain.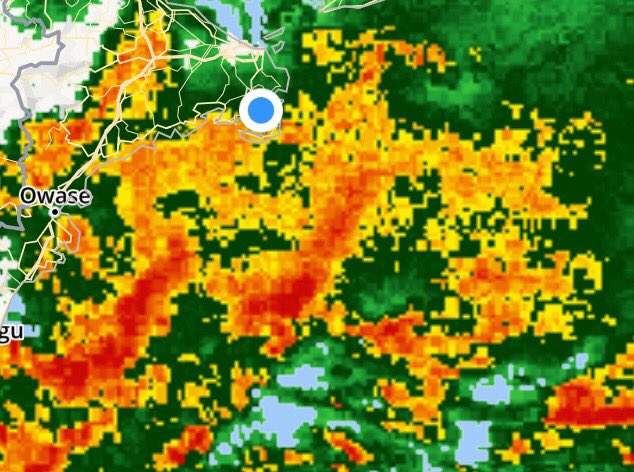 That blue dot is where we currently are in Japan!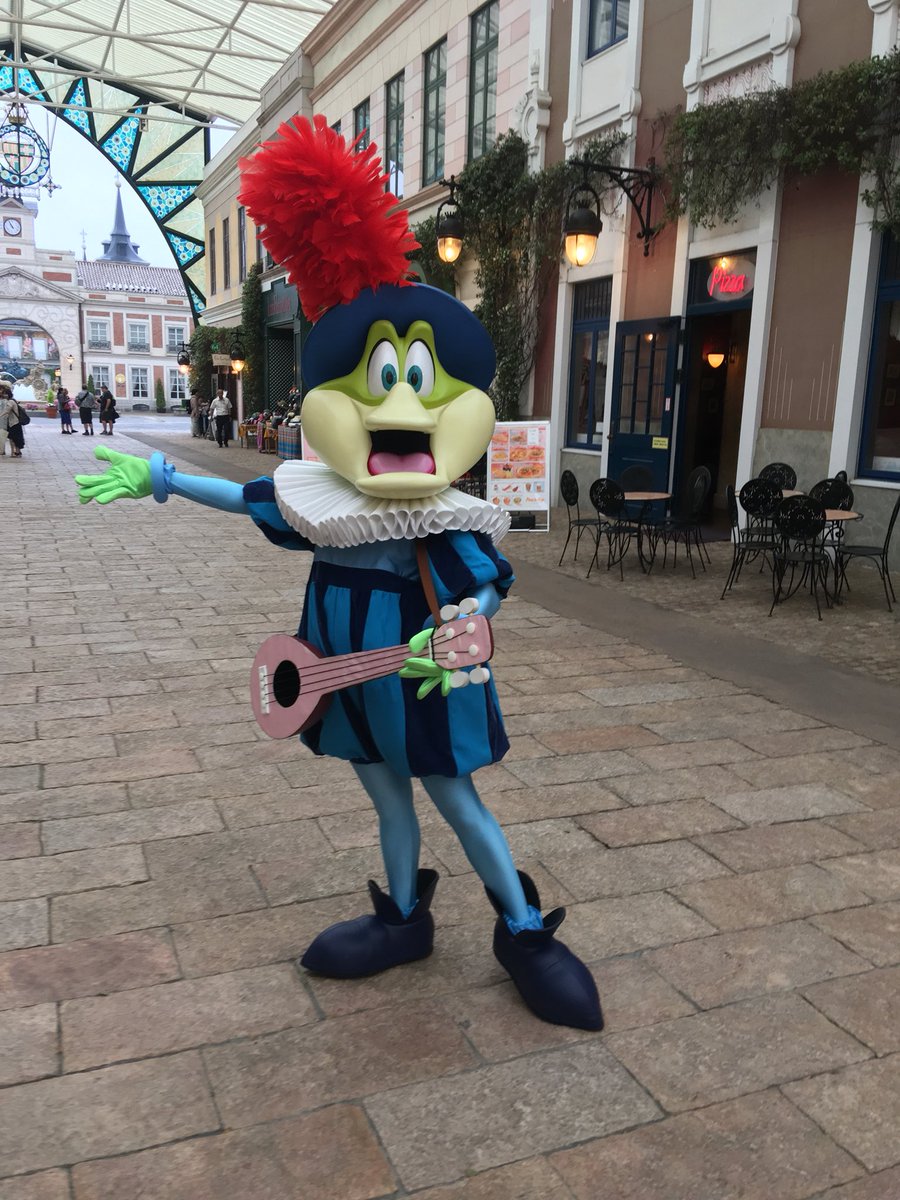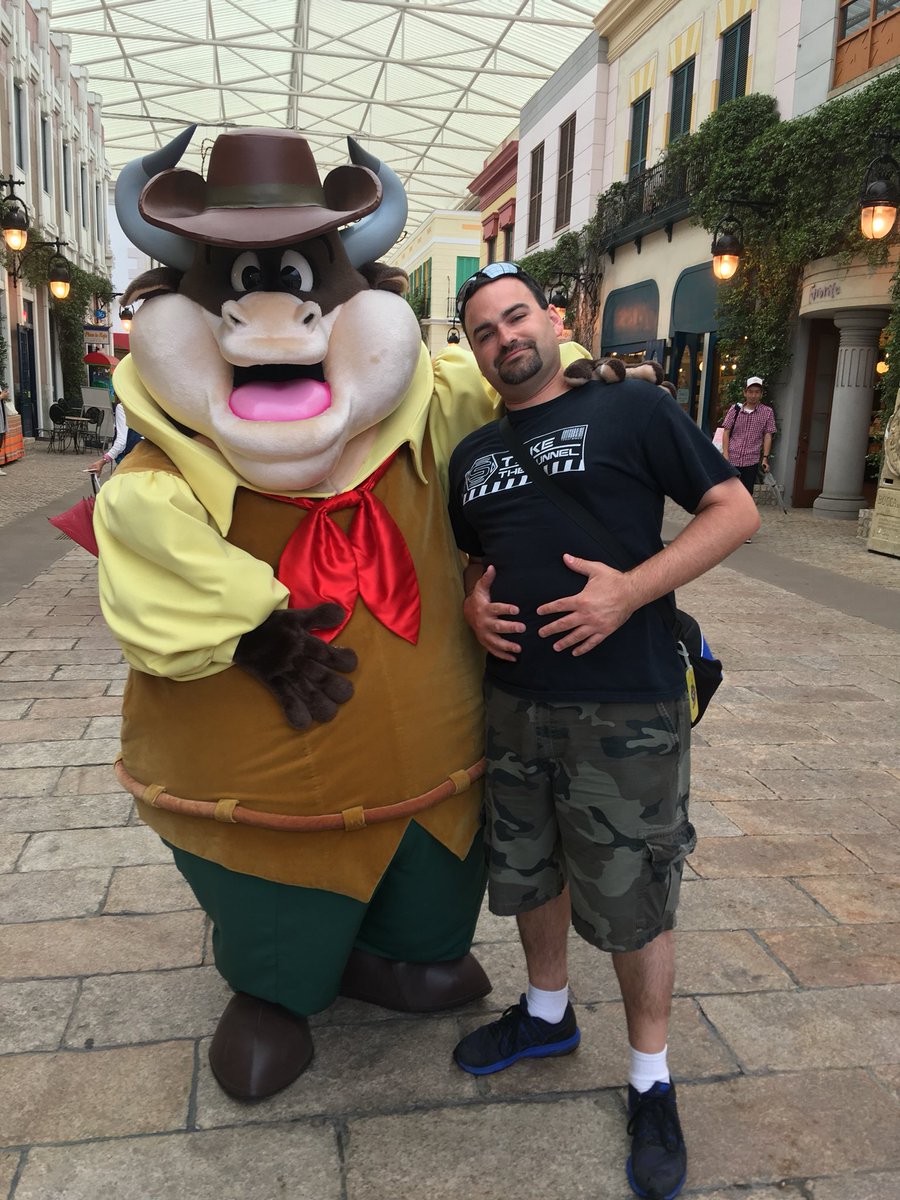 But there are characters out and regardless of weather, we will always have fun with them!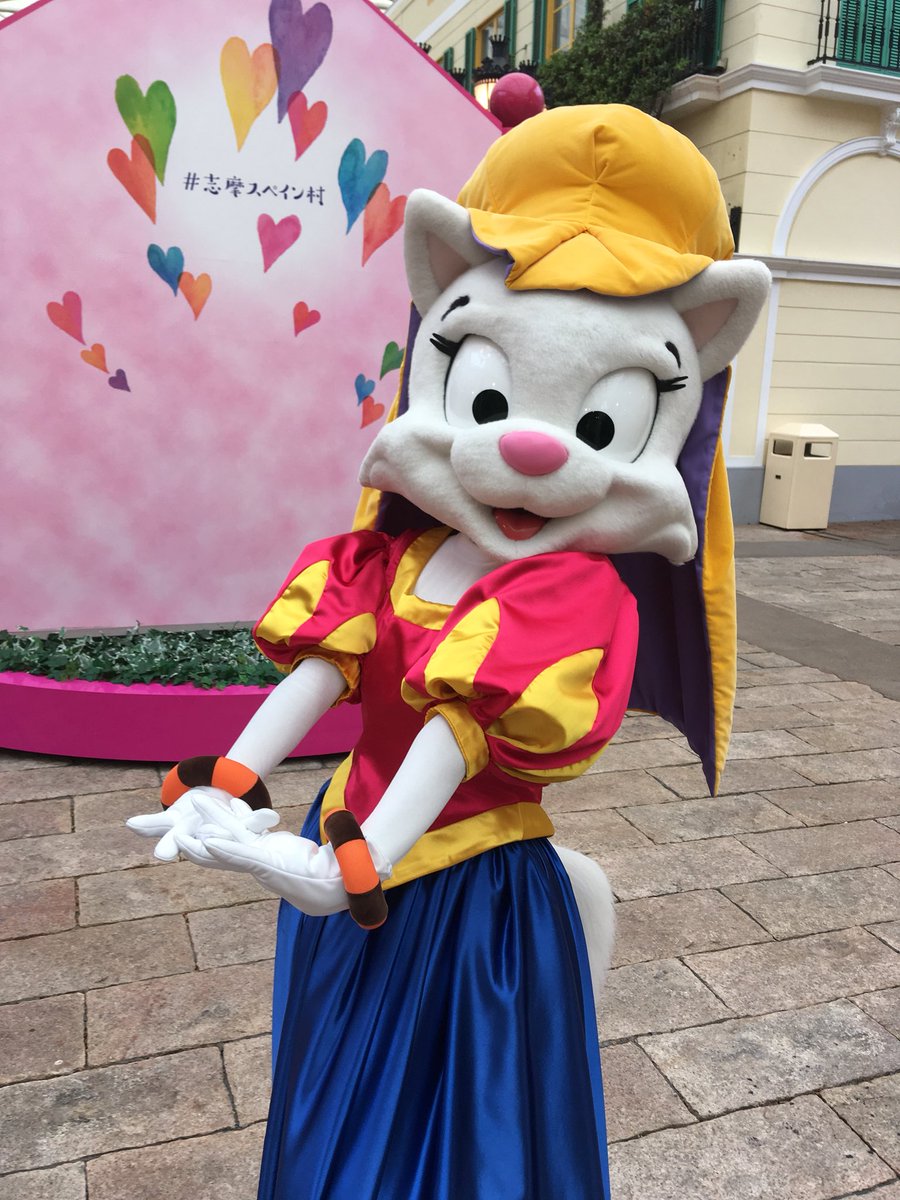 We especially like this character!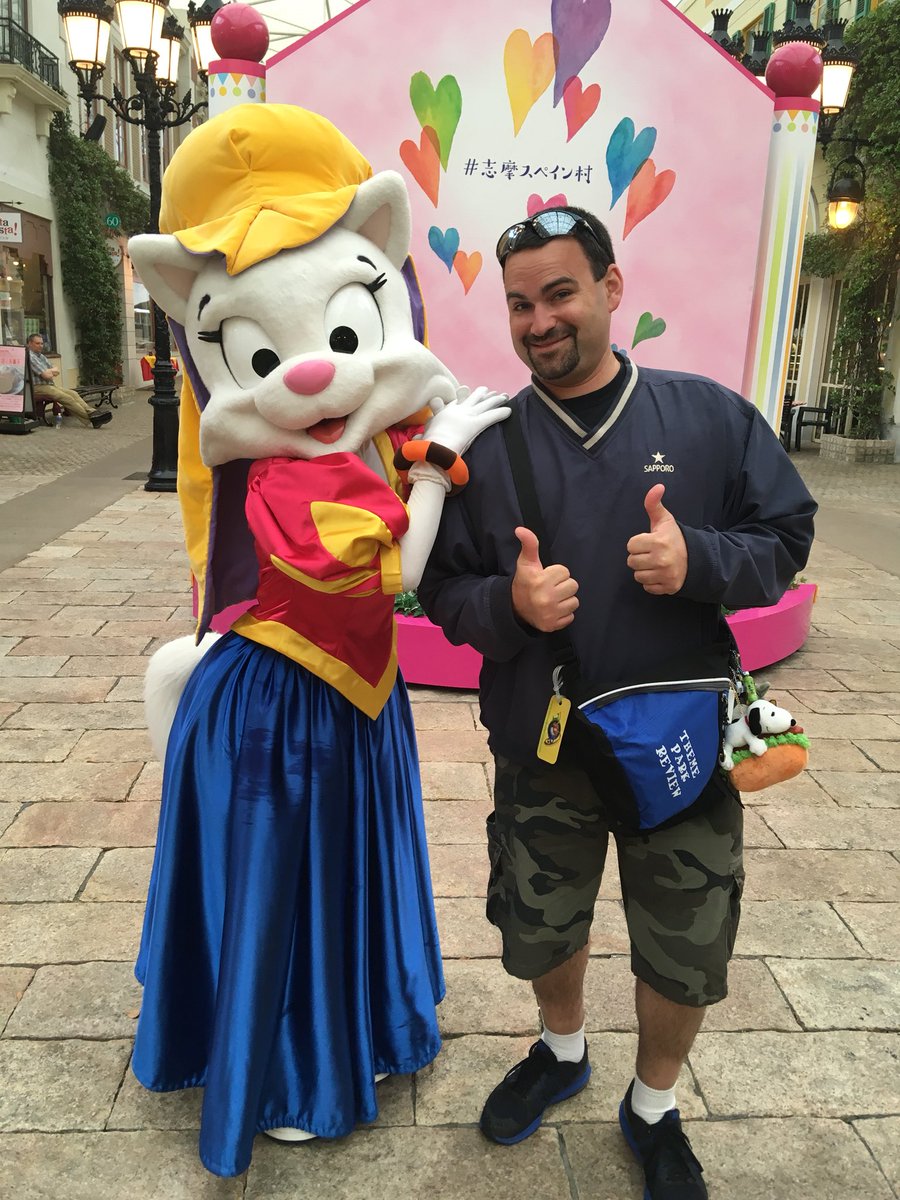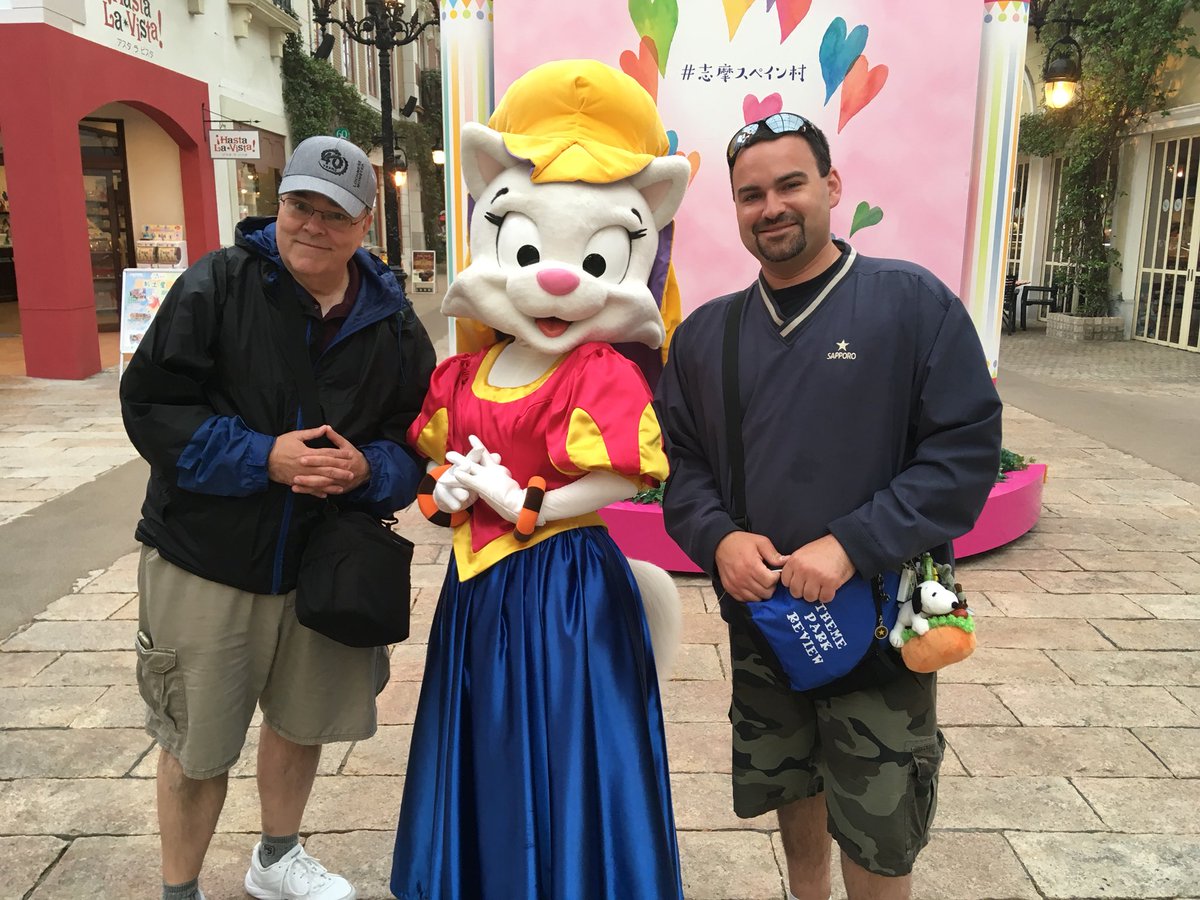 What can we say? She's cute! Maybe Dan & Chuck are part furry?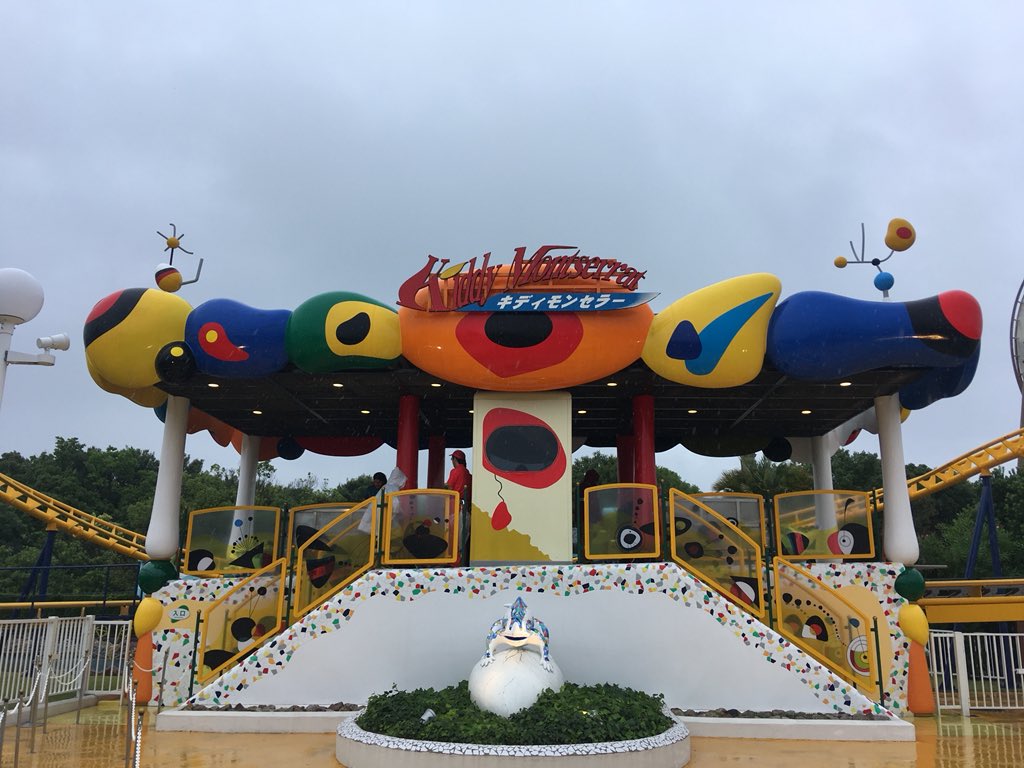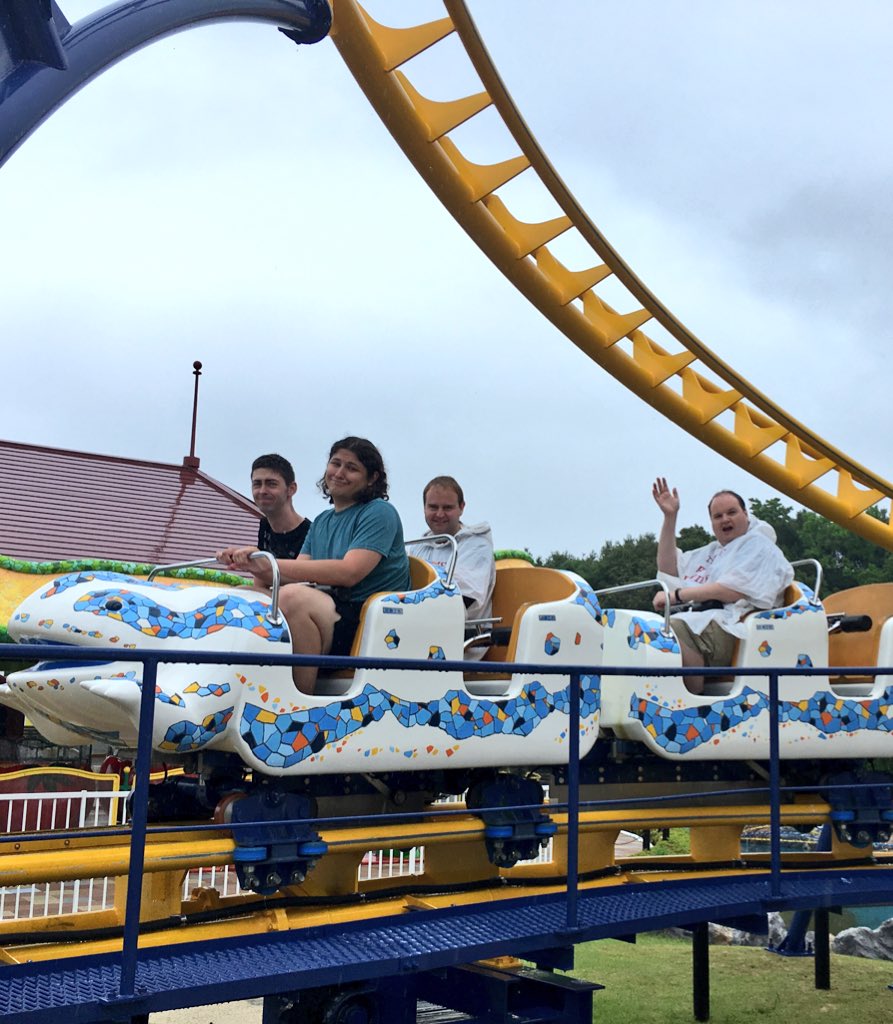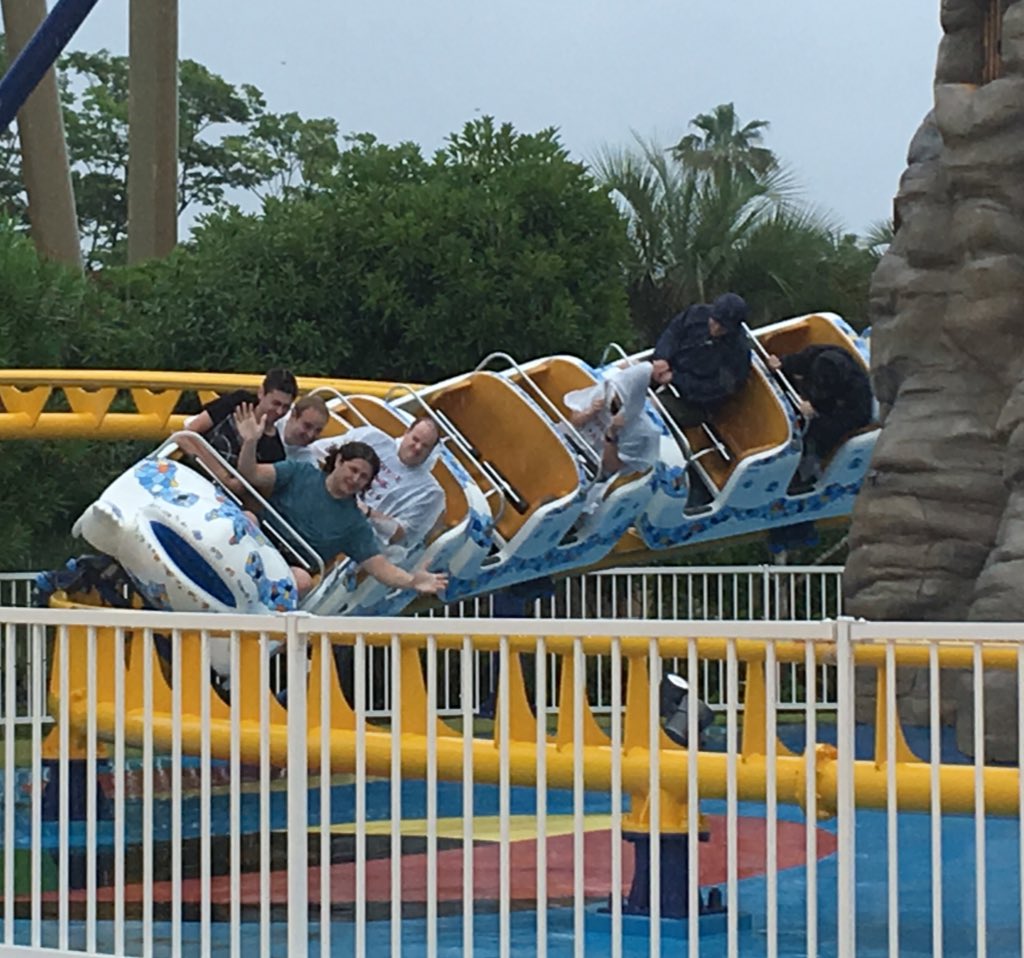 The new kiddie coaster was open and some of the people on our tour couldn't possibly pass up the "credit!" (No, I did not ride...)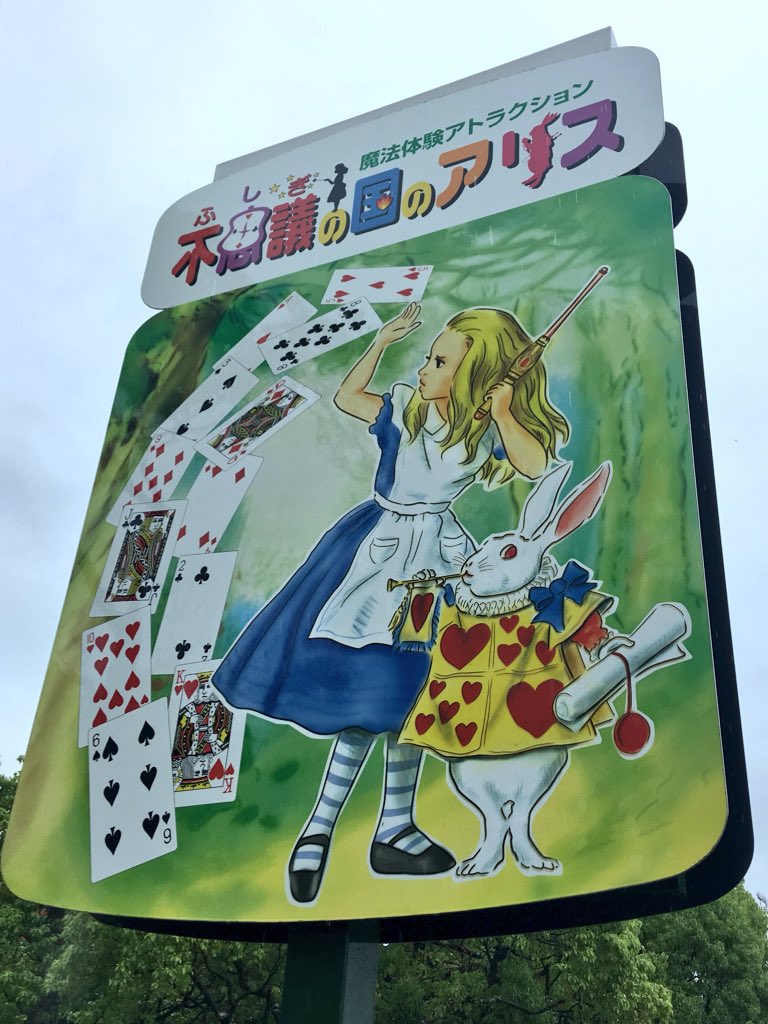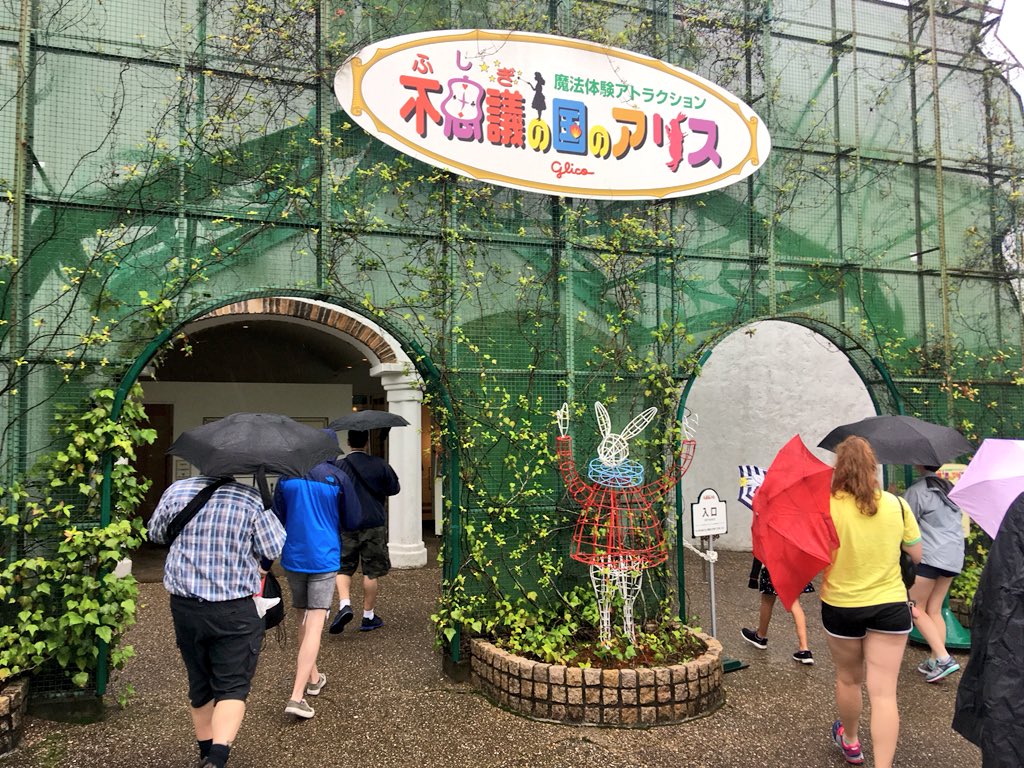 Since it's raining we would check out some of the indoor attractions like the Alice in Wonderland interactive walk-through.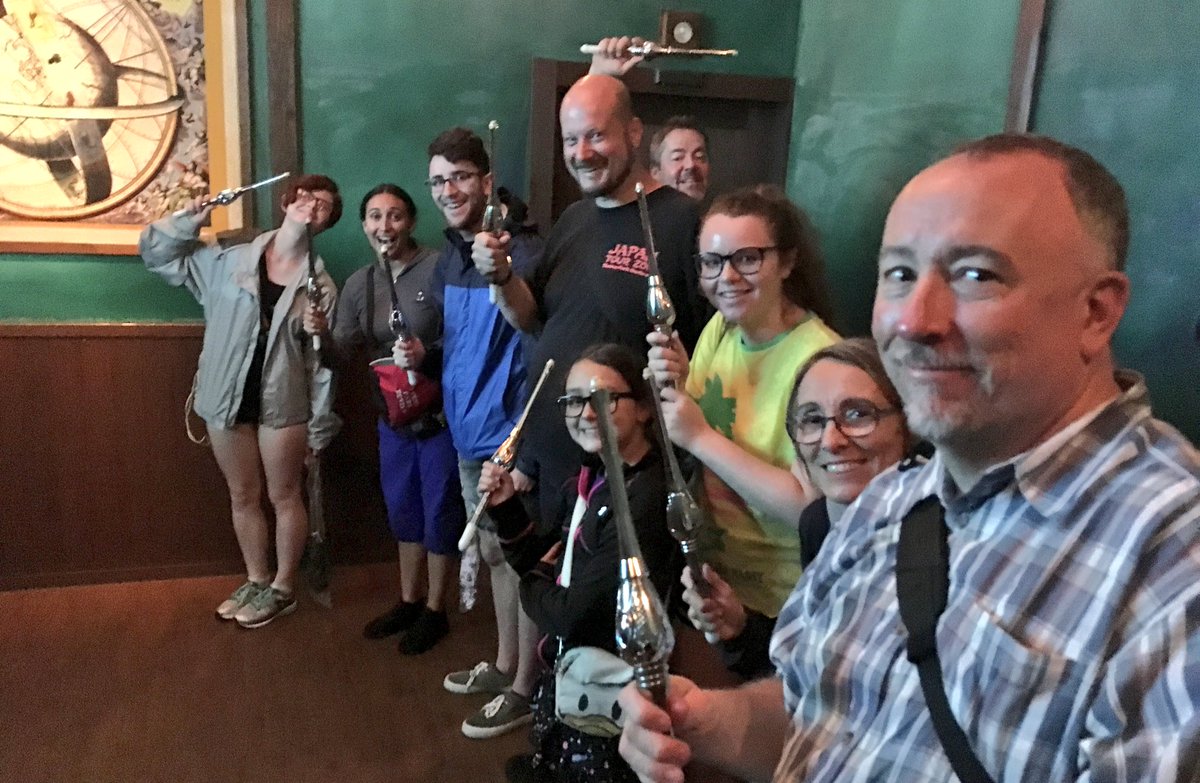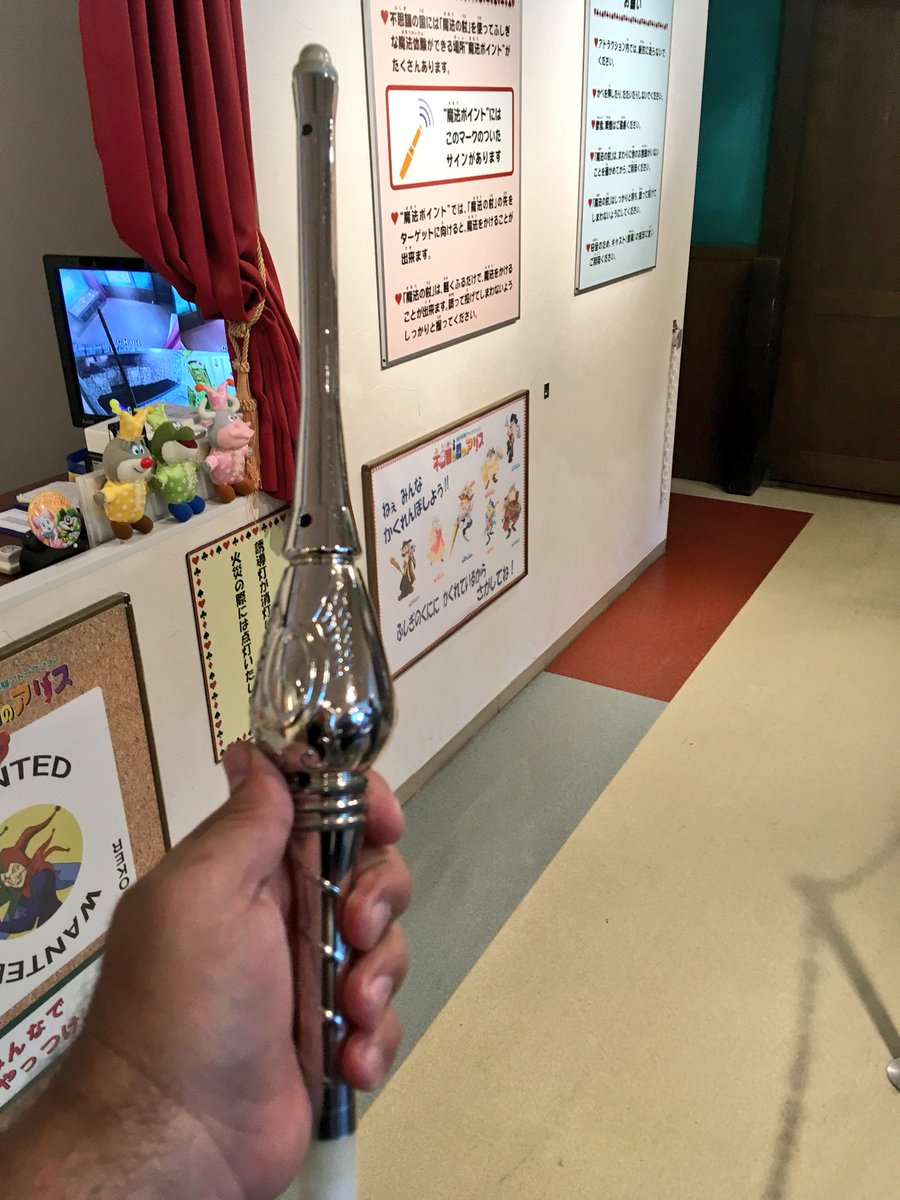 They have given us some sort of magical wand weapon or something...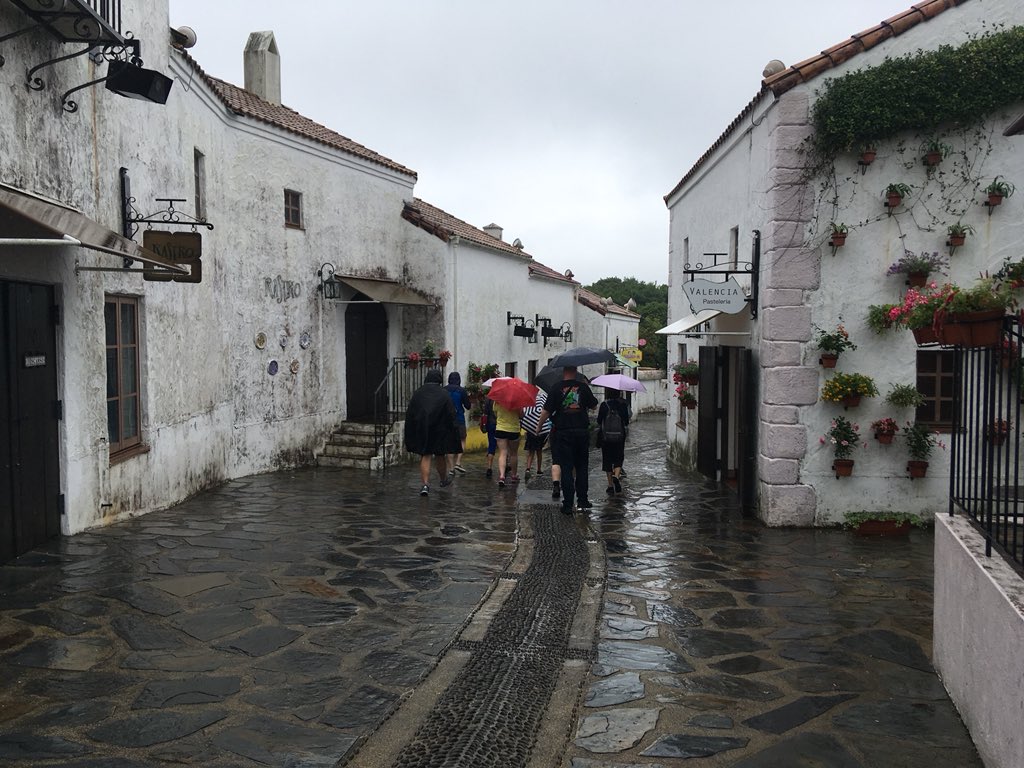 The park is actually themed to a "Spanish Village" and it's actually a really nice looking park! It's huge, too!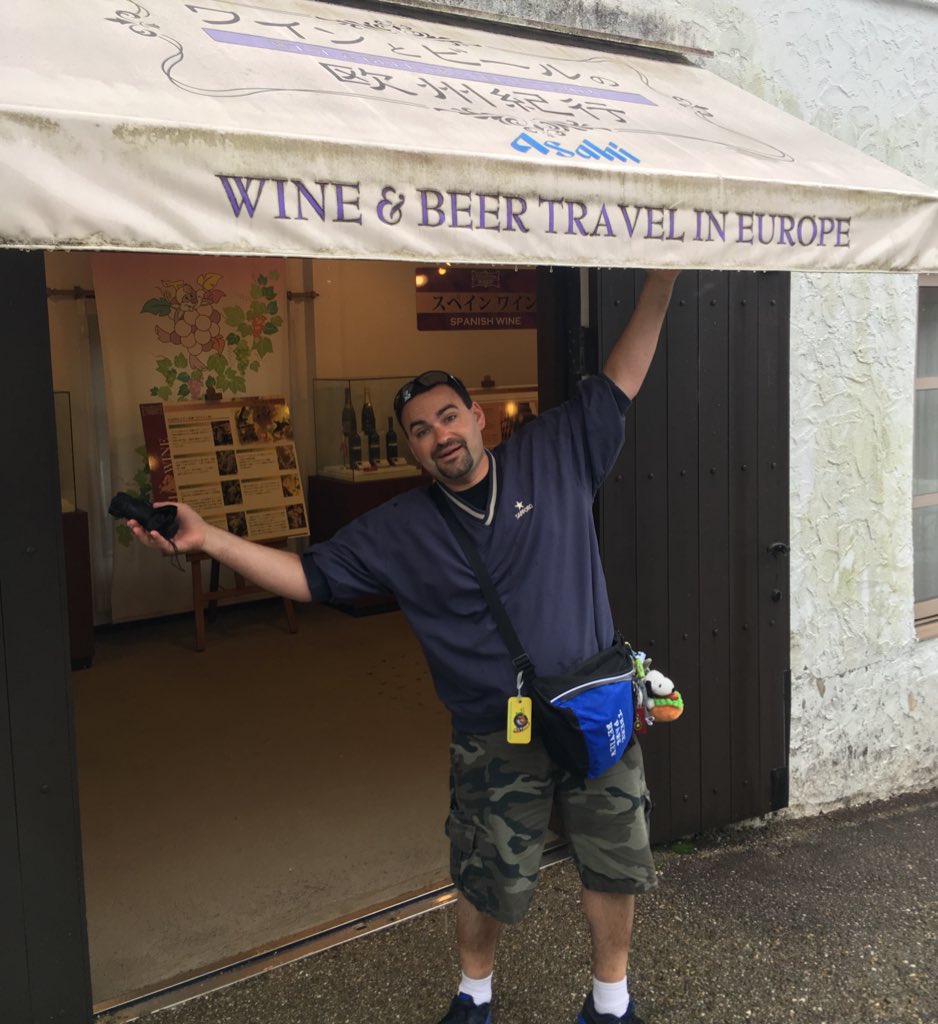 Dan approves of the "Wine & Beer" section of the park!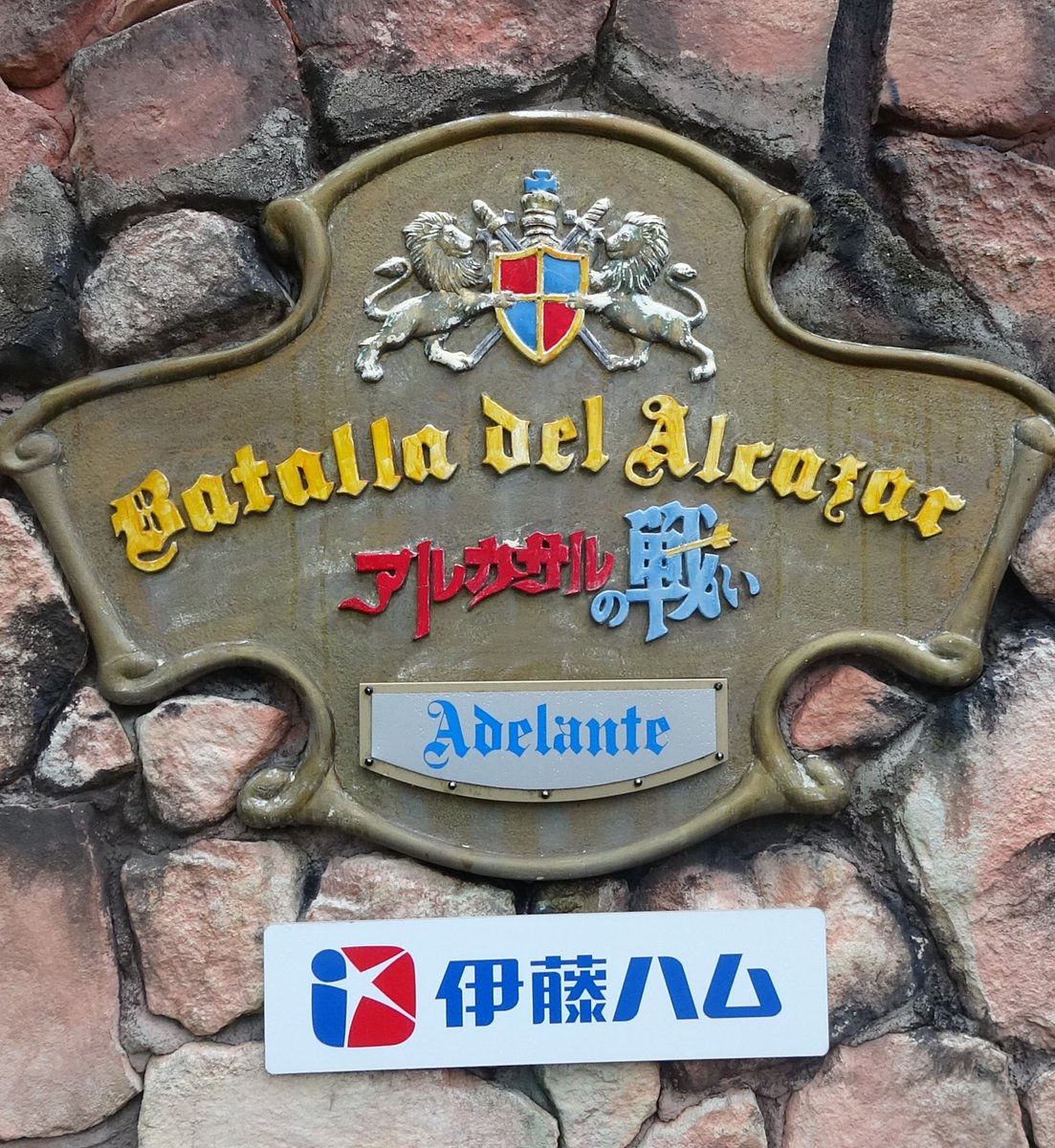 Parque Espana has three dark rides, all of them pretty decent!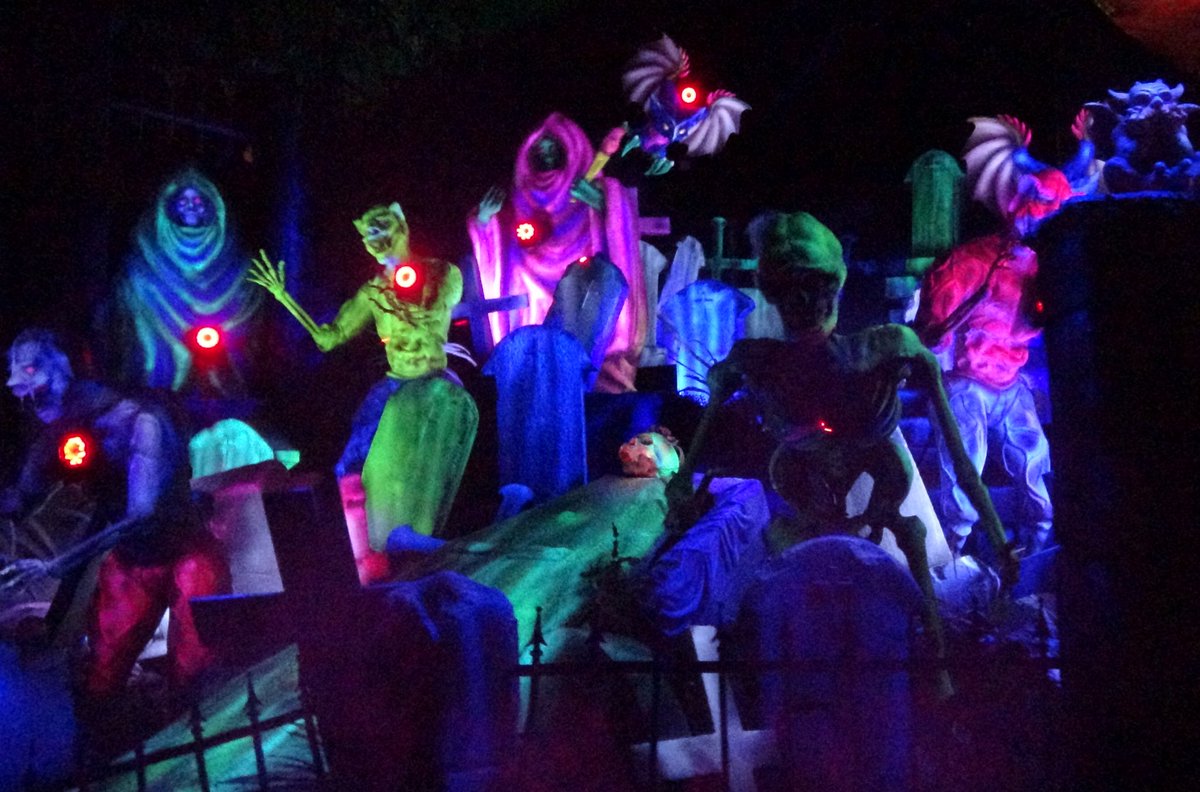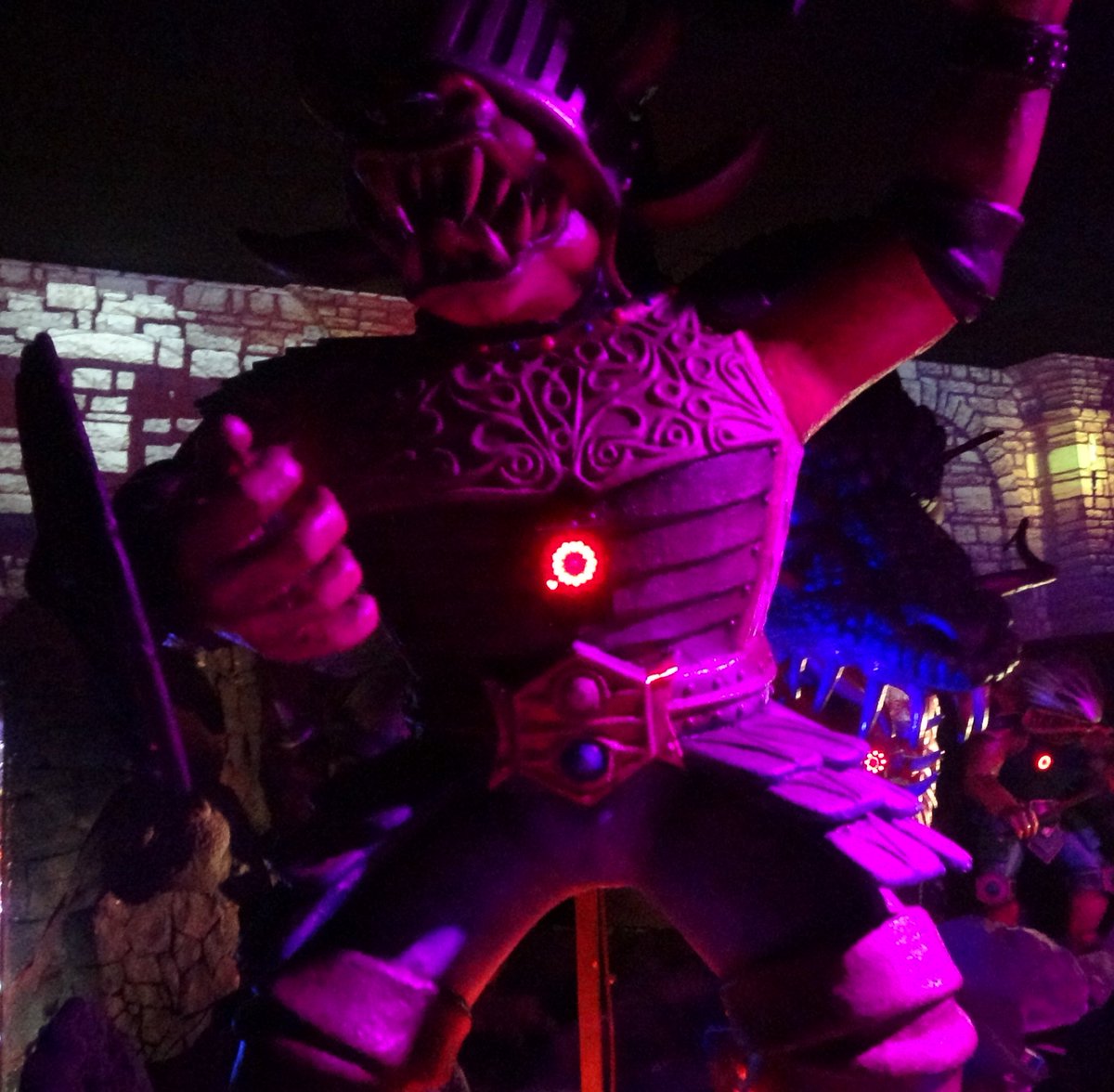 The shooting dark ride is themed to demons or zombies or something.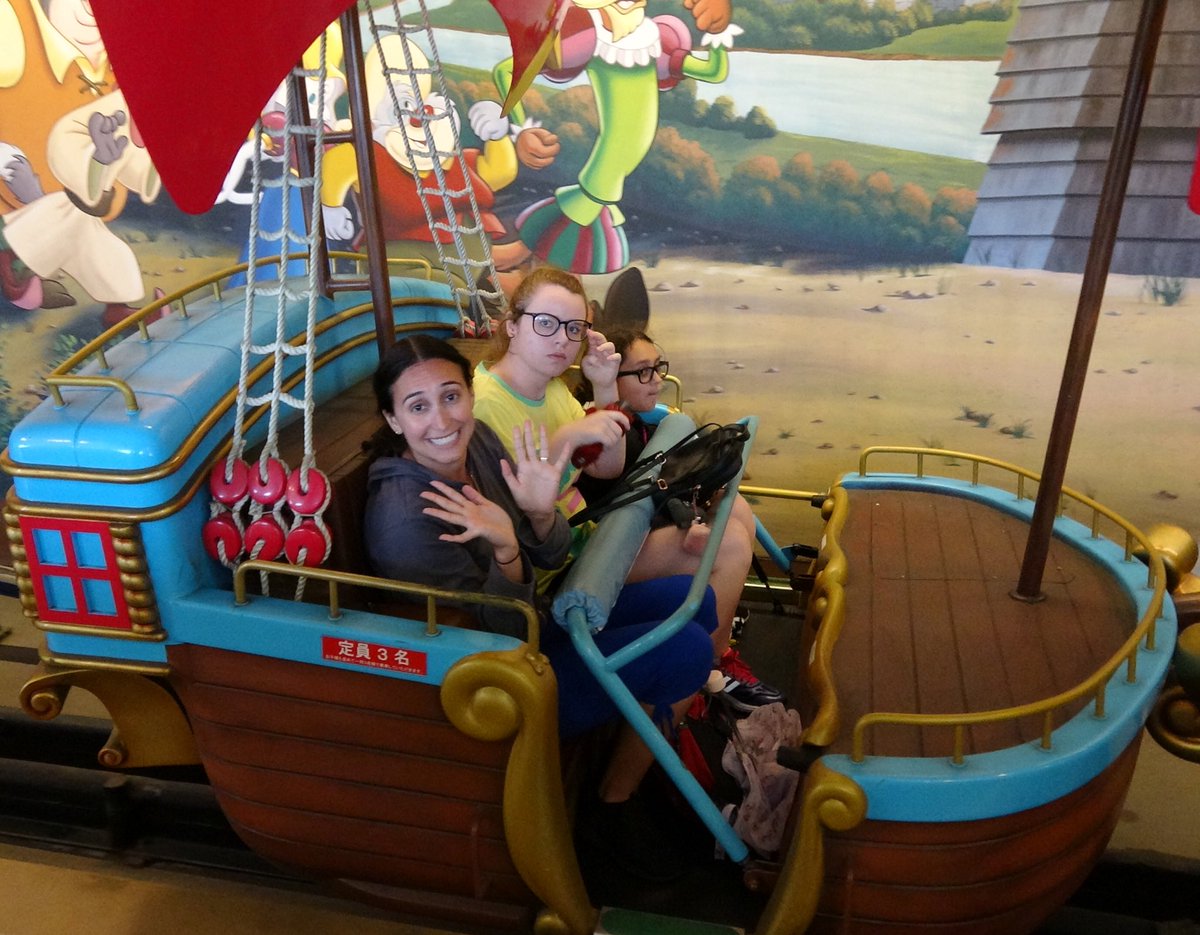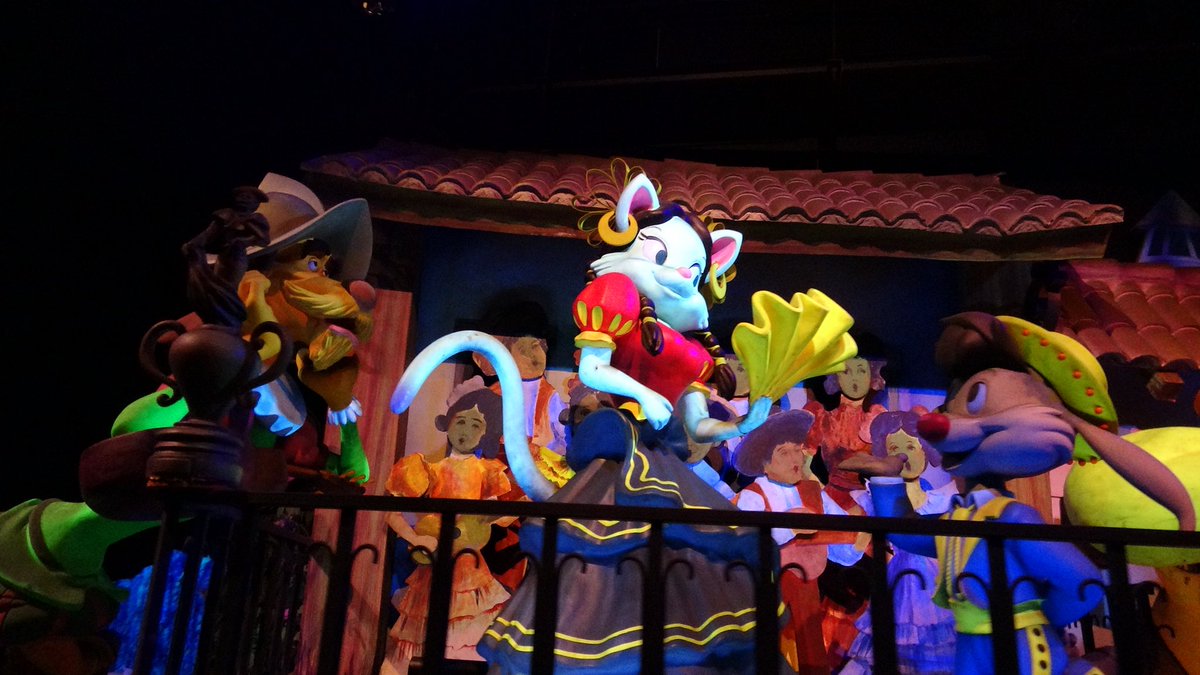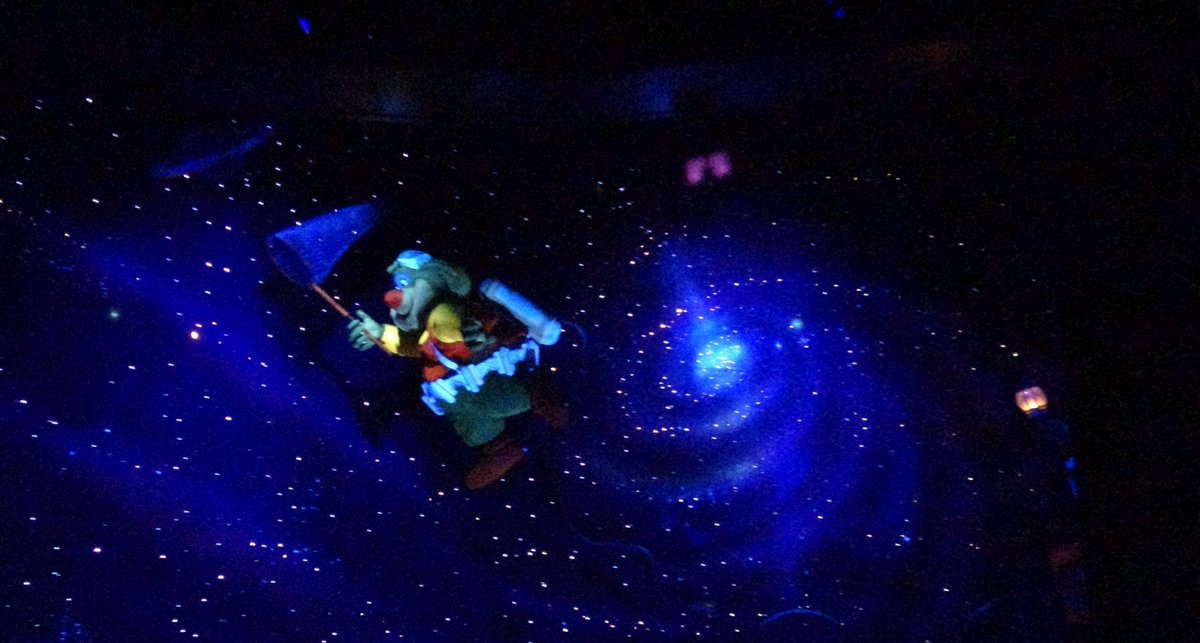 The "Peter Pan"-like suspended dark ride "Don Quixote's Magical Flight" is really good! It tells the story of the park mascots and their adventures.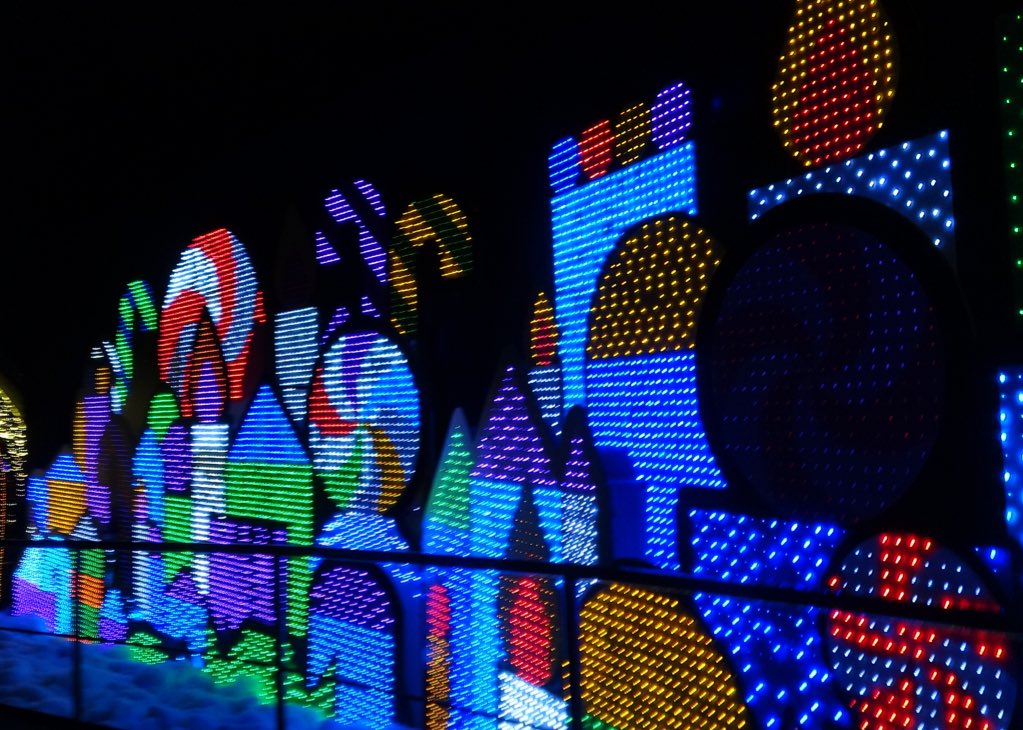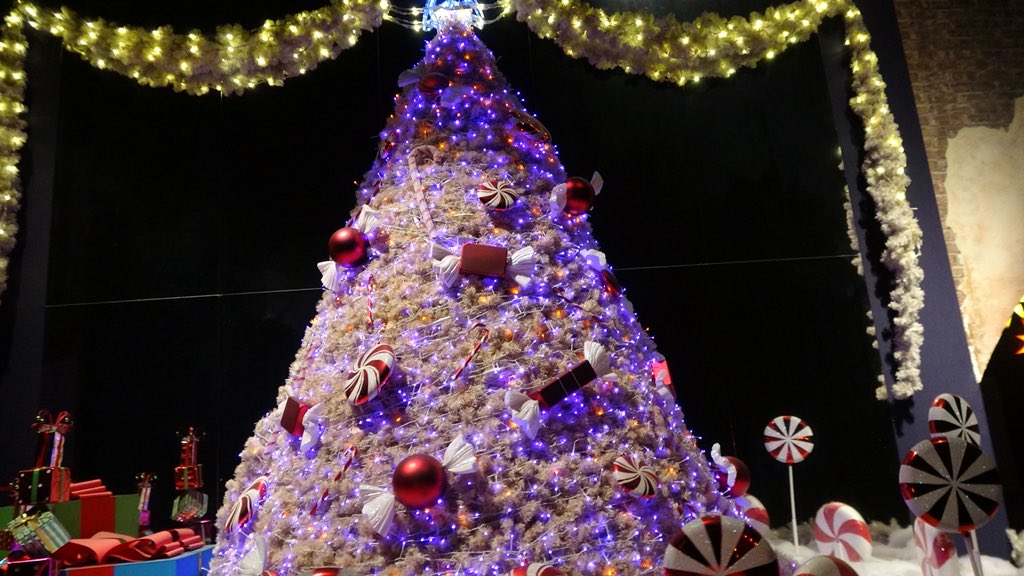 The "Nutcracker" dark ride is this bizarre light show that feels like something the park did for a Christmas event, but liked it so much they left it up all year round!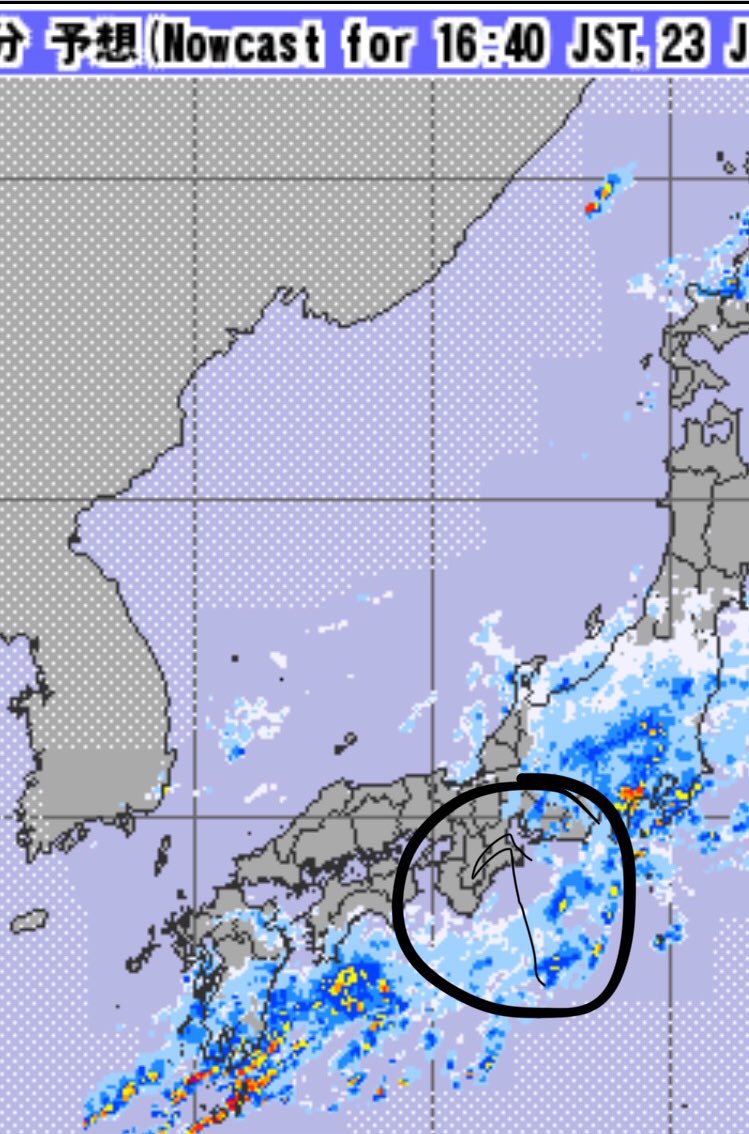 The current rain forecast is calling for weather to improve at 16:40. The park closes at 17:00. Will we make it on Pyrenees???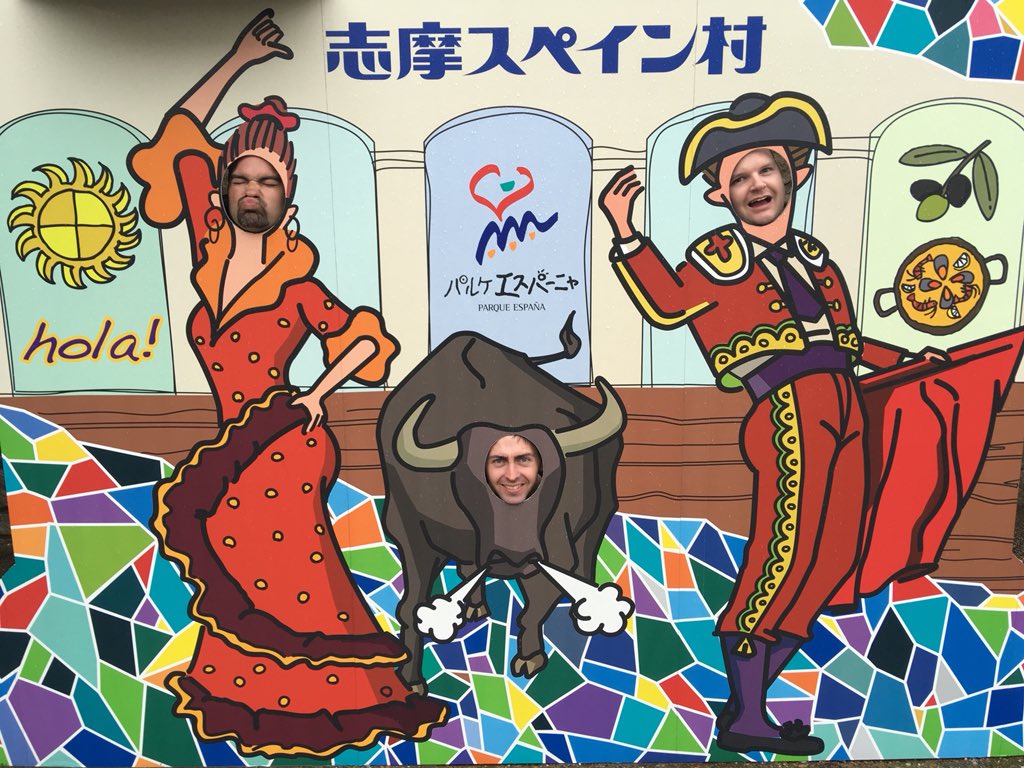 I have no words for this...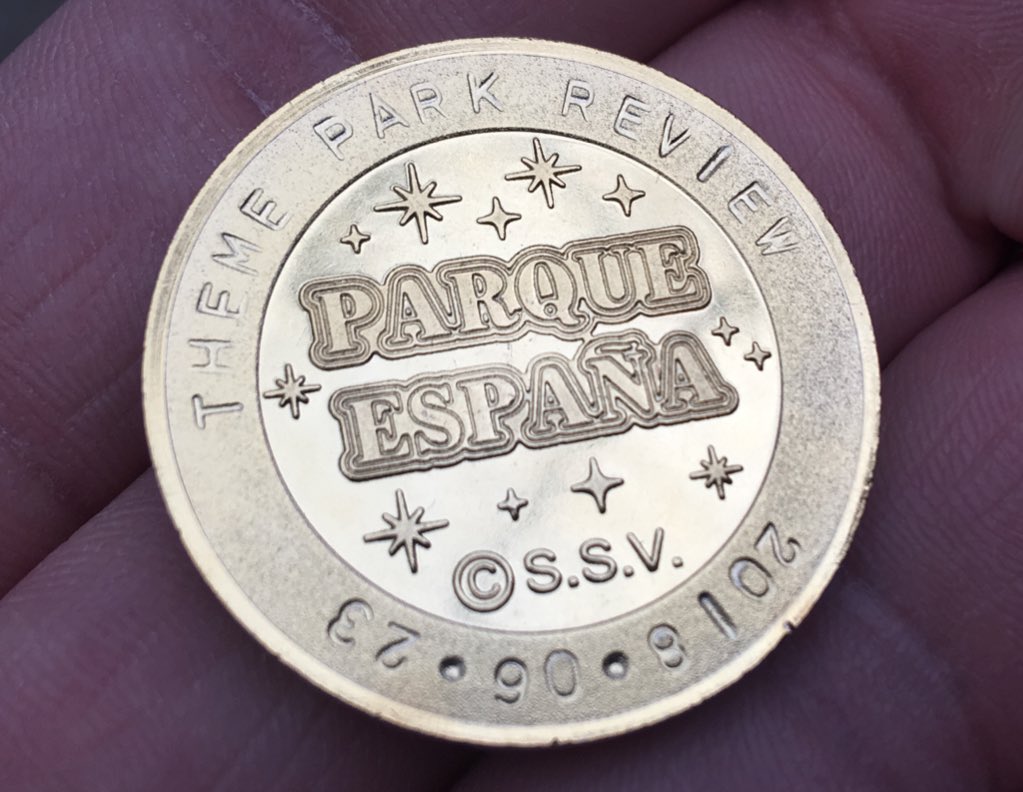 Love this coin press machine where you can personalize your own coin!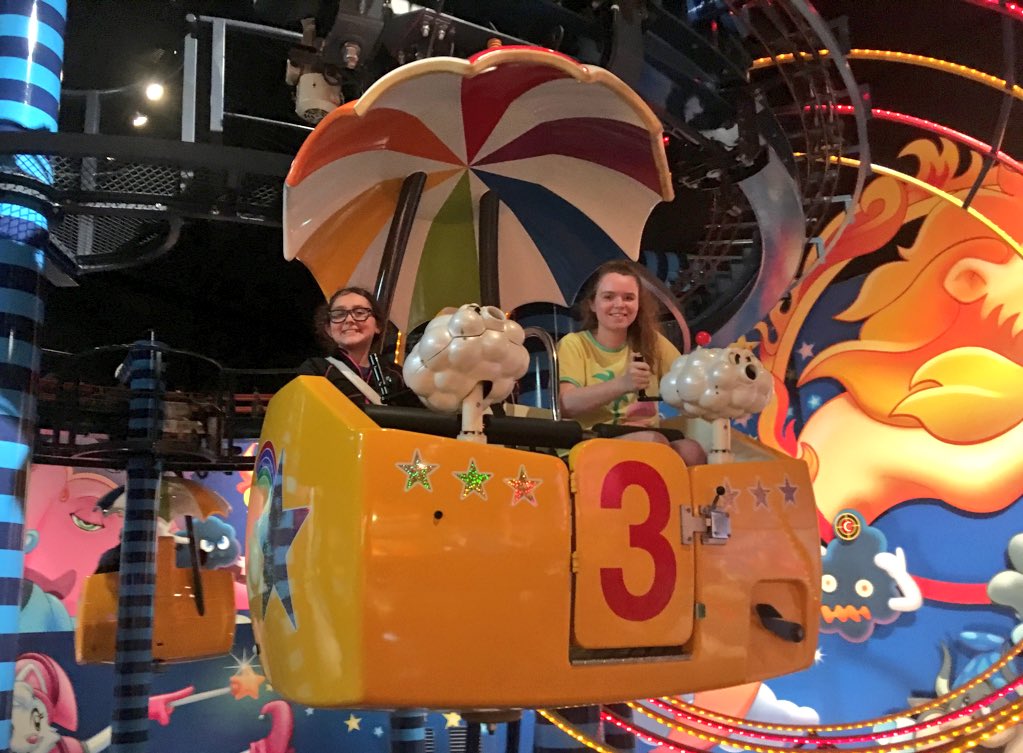 Awww, I remember visits when Kristen was small and she'd love playing in Parque Espana's kids play area! Now she's pretty much aged out of it.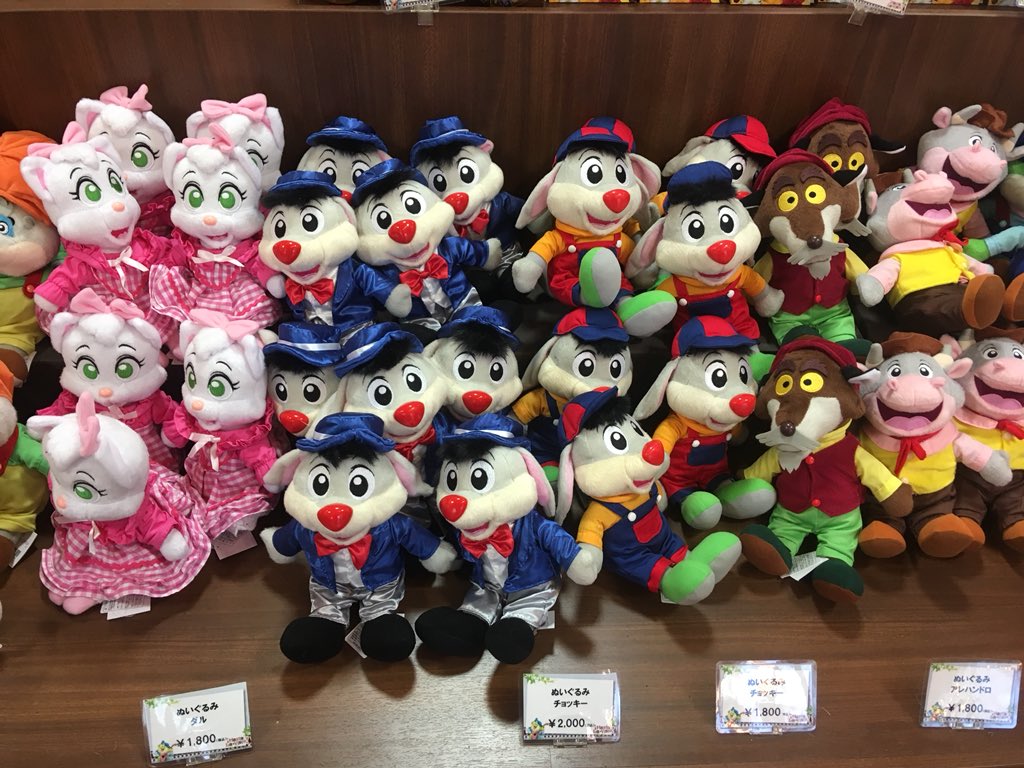 The volume of merchandise the park has based on these characters is staggering!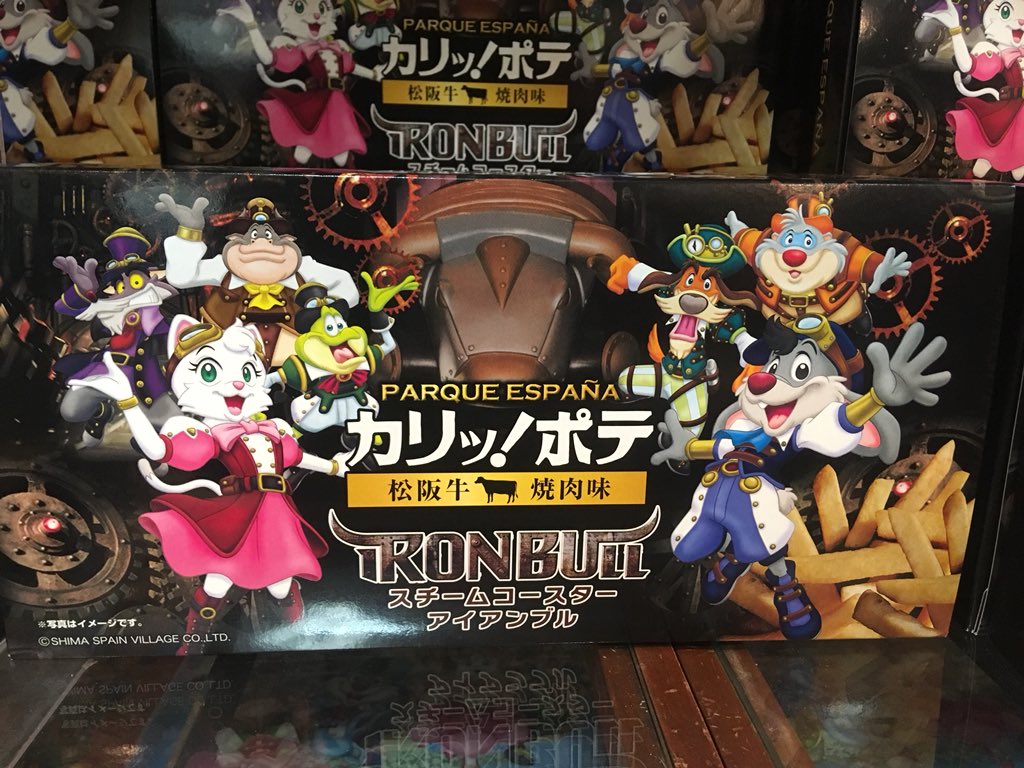 I've only ever seen them at this park...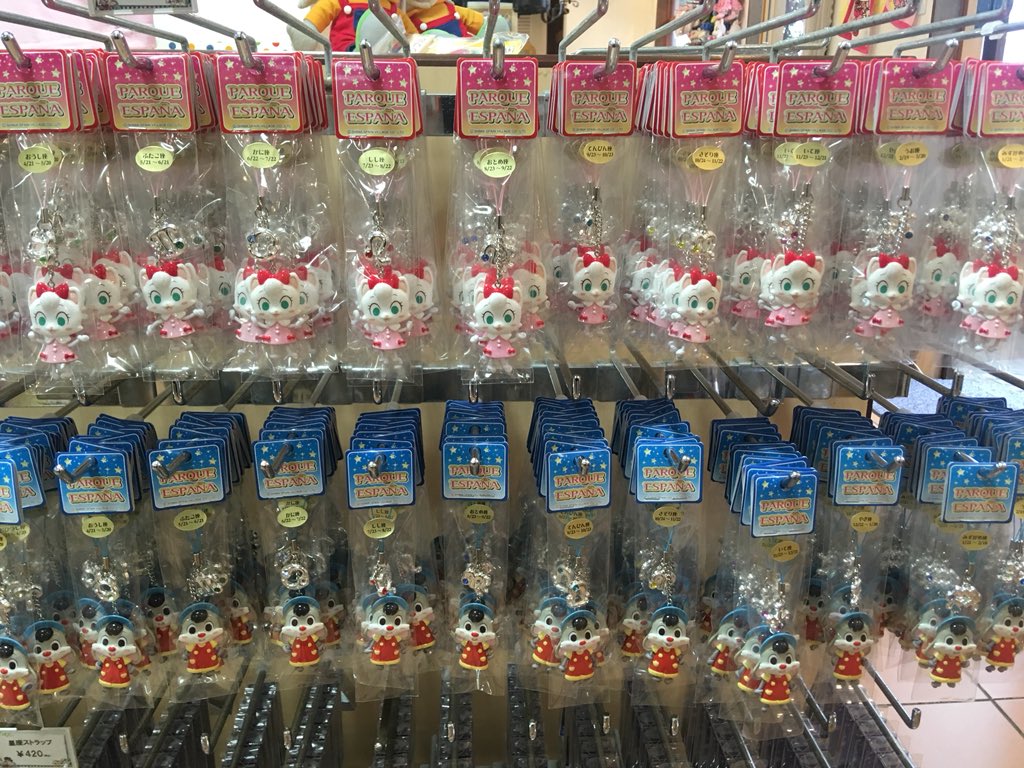 ...and they've been their mascots as long as I can remember.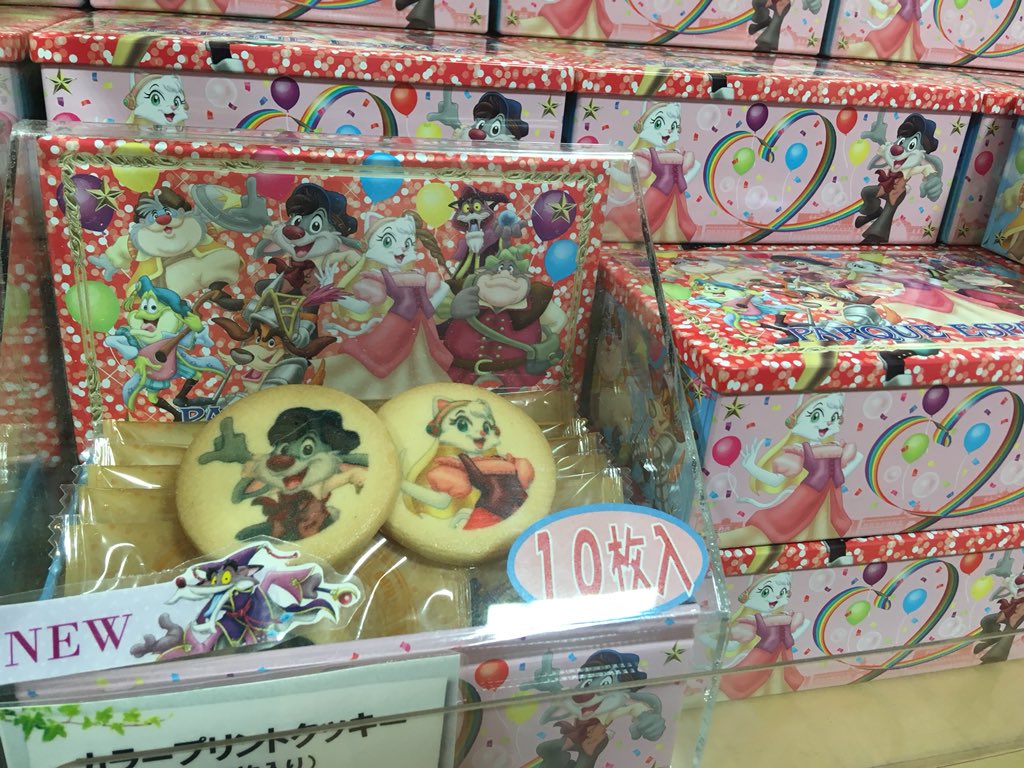 The amount of stuff they have with these guys is insane!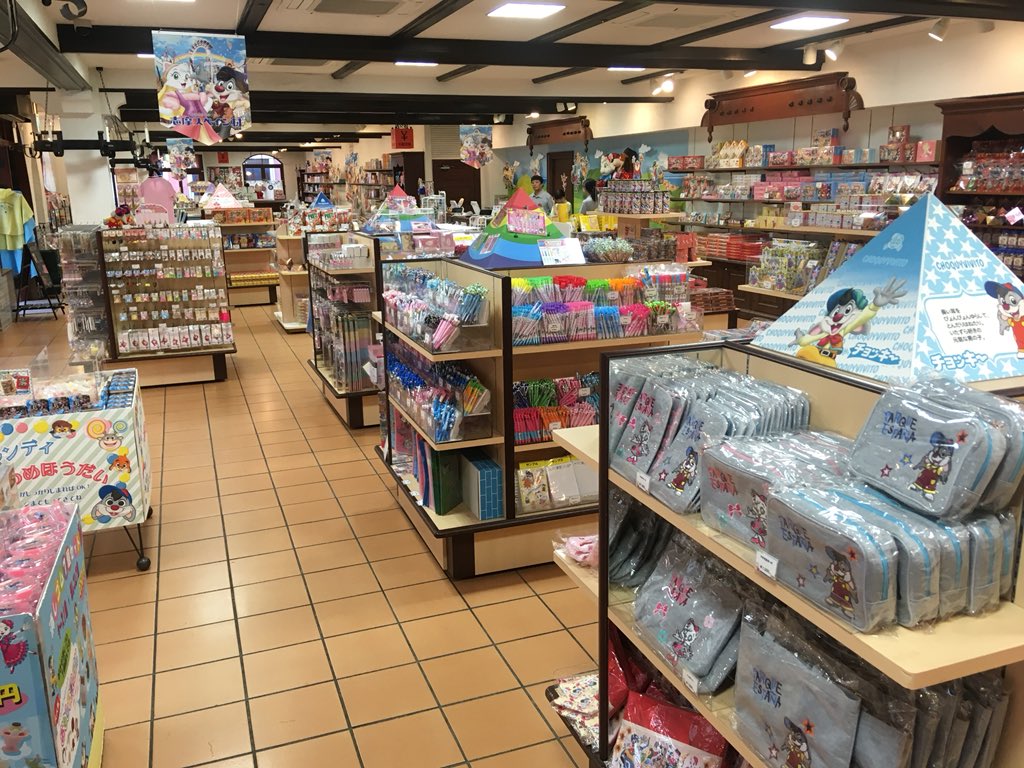 This store is filled with hundreds of items featuring these characters.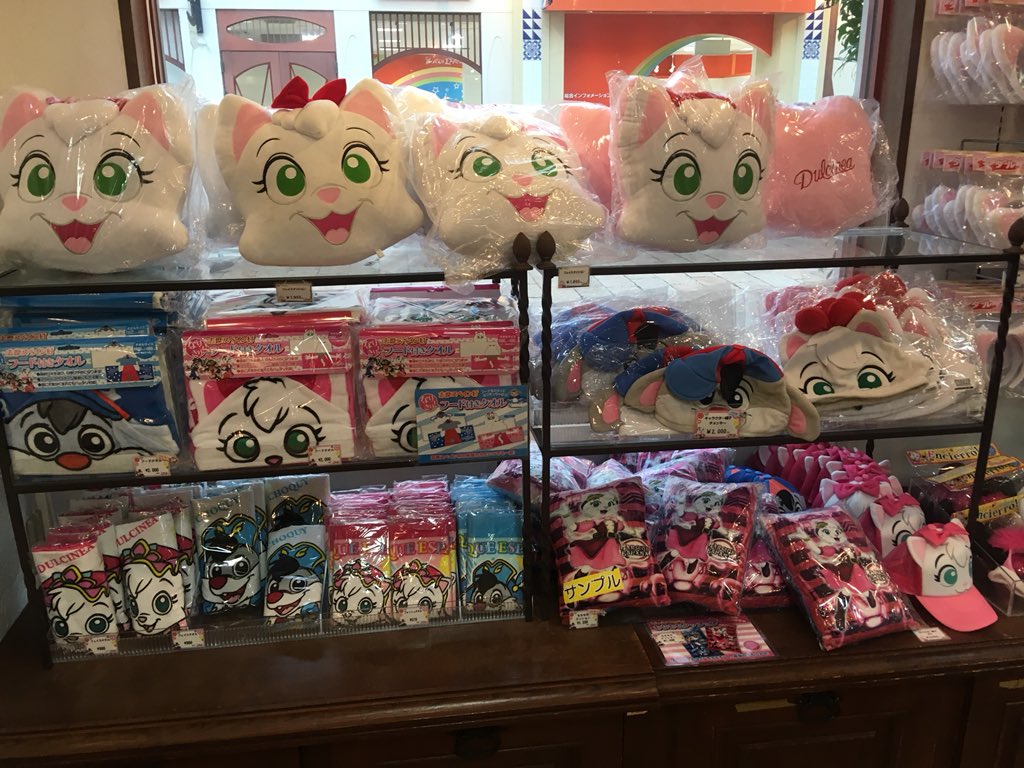 Are they based on anything more popular?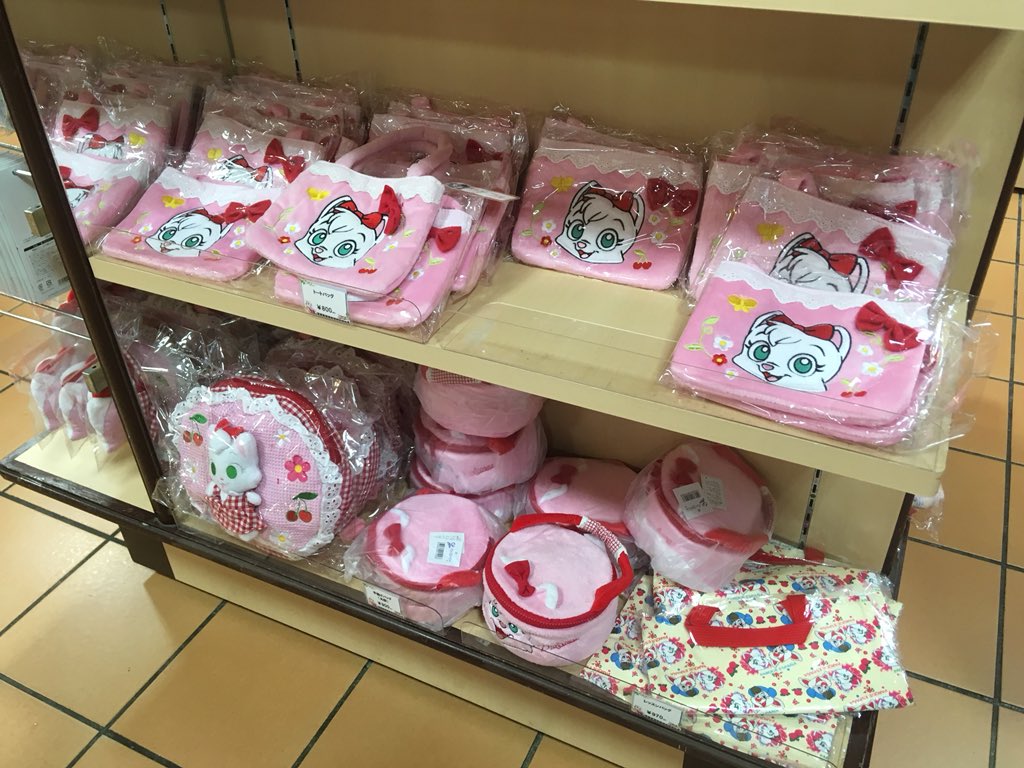 Like a movie or TV show?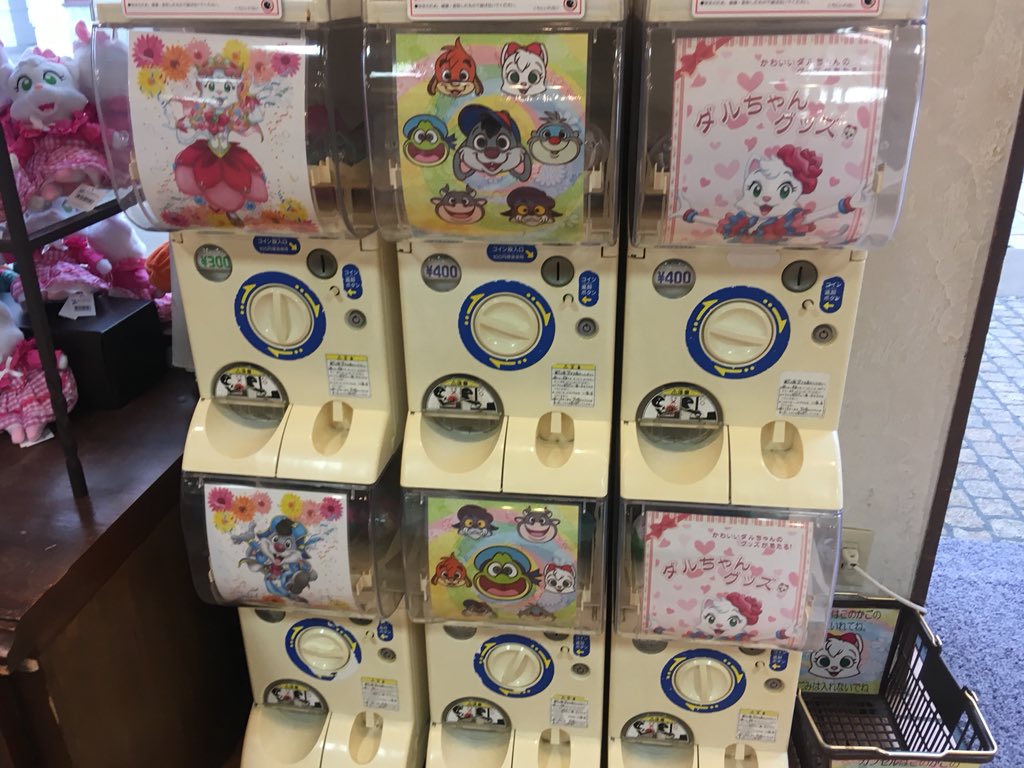 There really is a LOT of character based merch here! I can only imagine the development cost of all this stuff!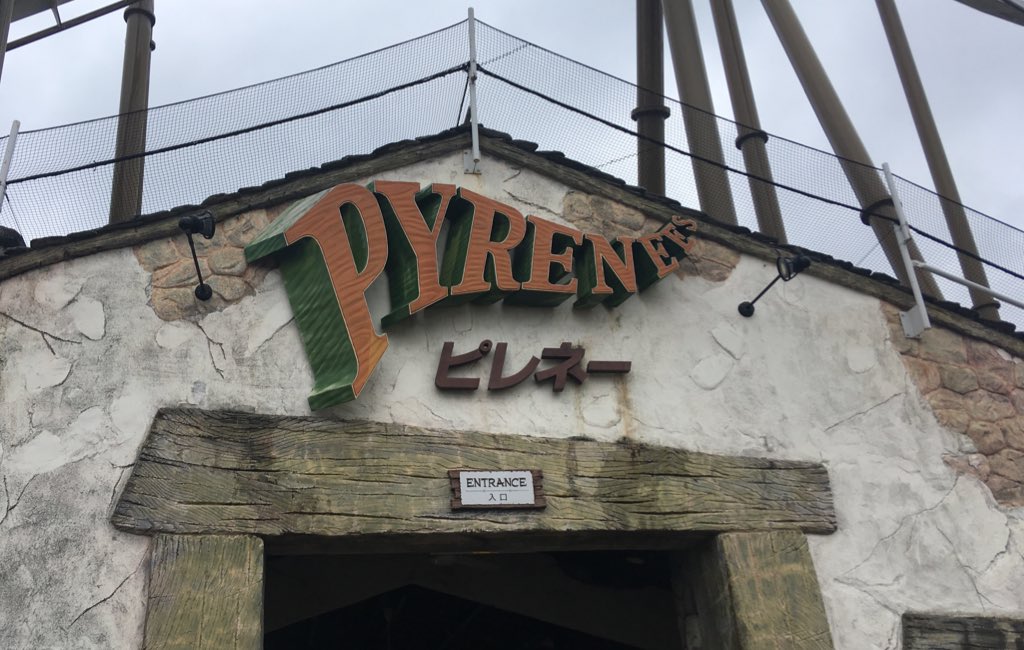 So what about Pyrenees? Did we get on it or not?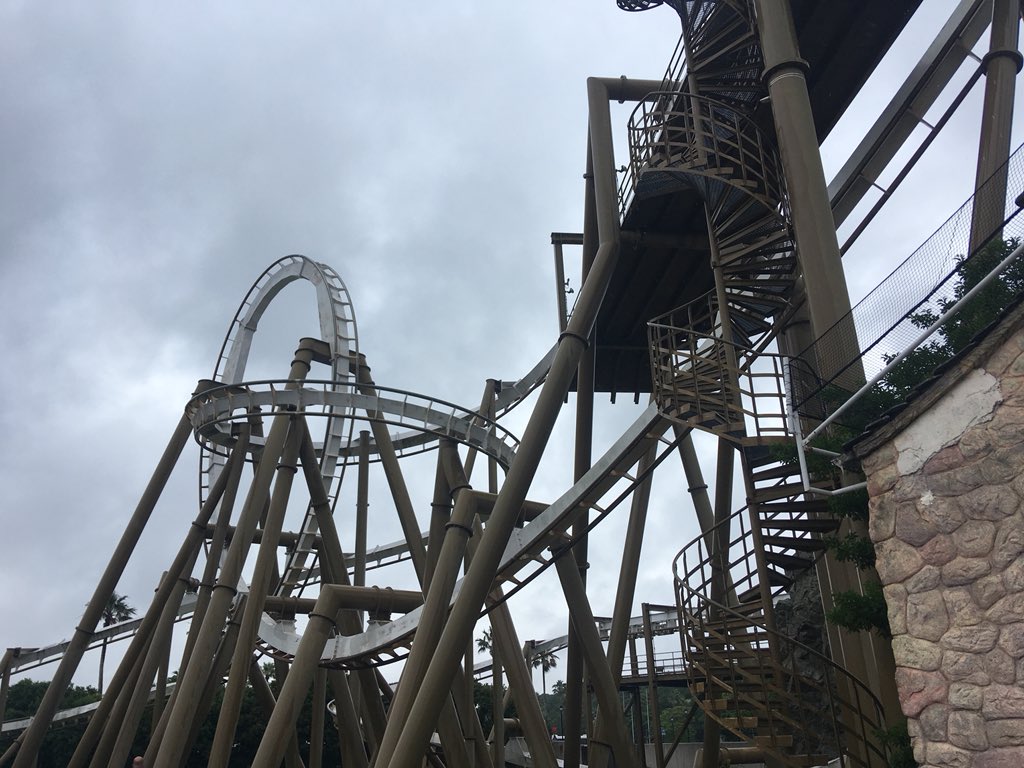 Thankfully, luck was on our side and we had originally arranged to do some filming on Pyrenees after the park closed at 5pm, but it would be cancelled if it rained.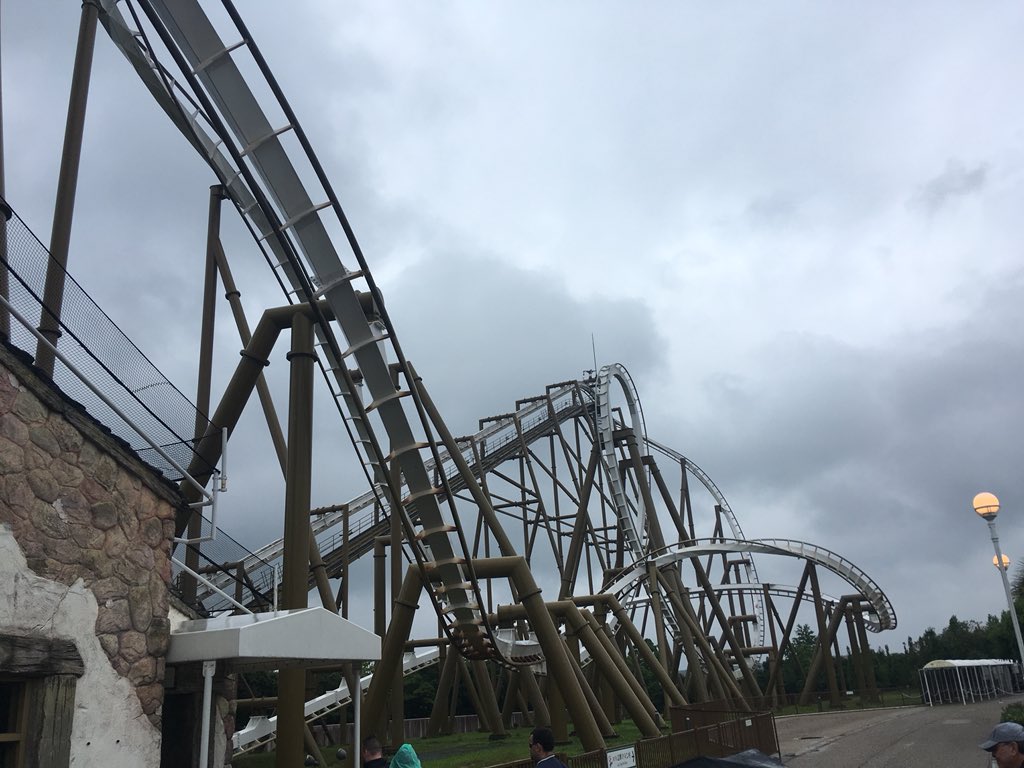 The rain ended up stopping about 10 minutes before park closing and the staff agreed to open the ride just for TPR as long as we didn't mind getting a bit wet (and maybe a little dirty!)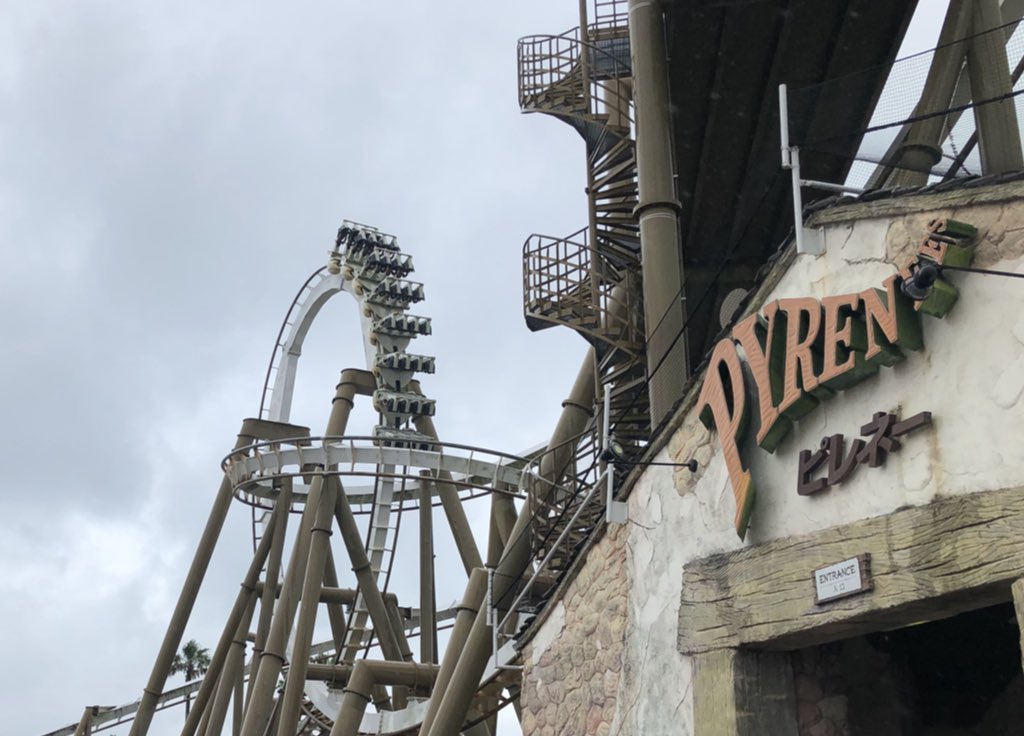 Yay! It runs!!! The ride was closed all day today due to weather, but they managed to get it open for TPR after the park closed! Thank you Parque Espana for arranging this for us!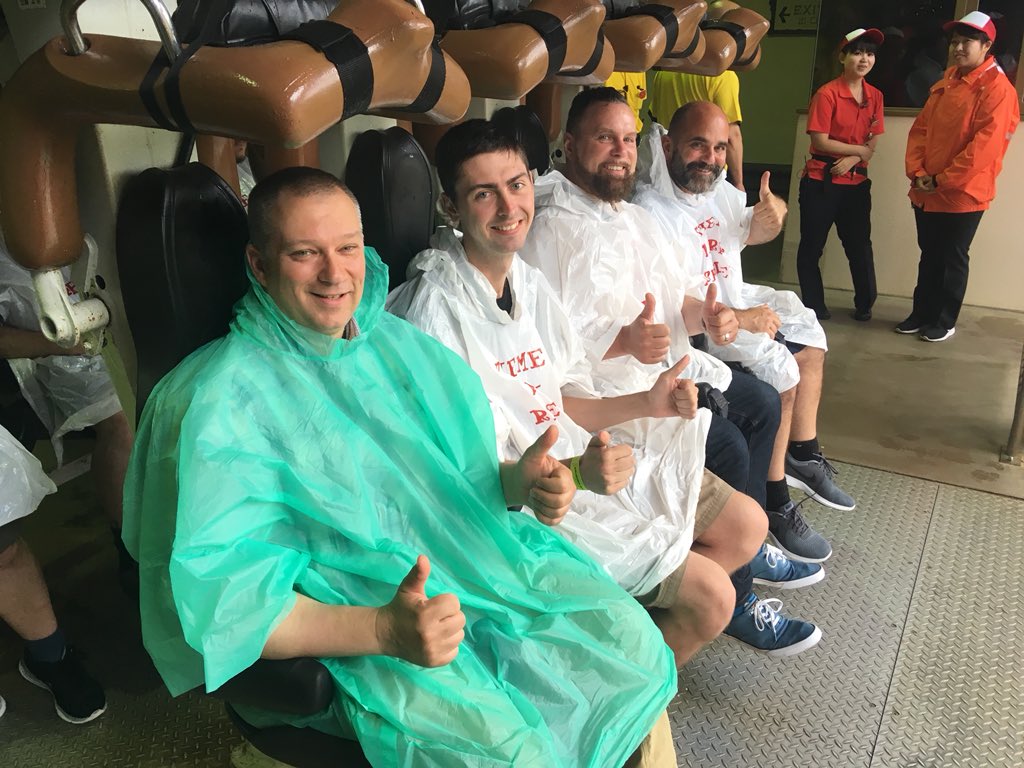 Ponchos on since it's still "wet" but dry enough to run the coaster!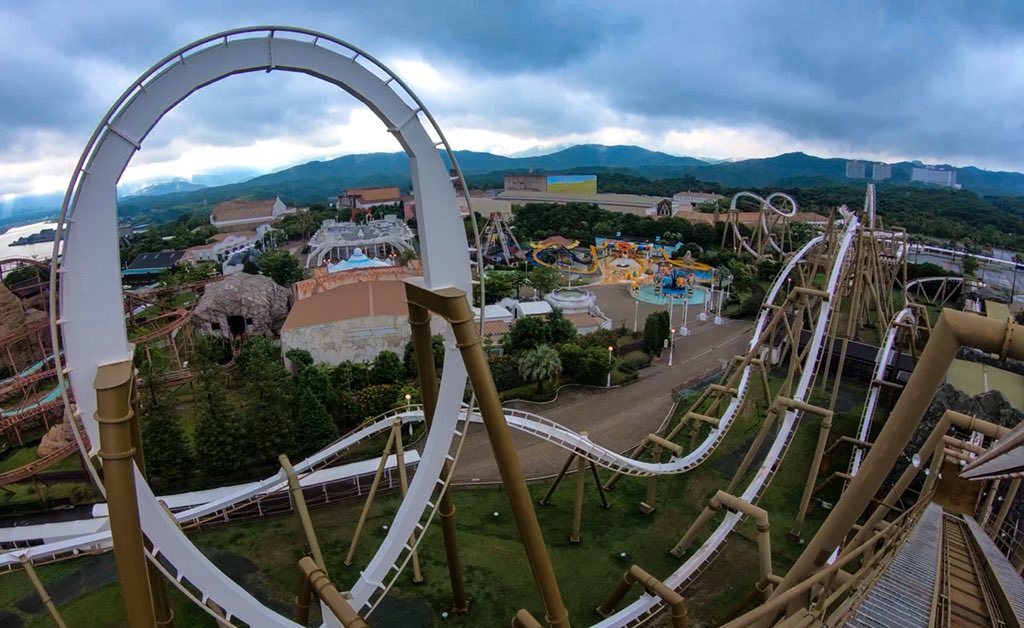 Pyrenees at Parque Espana is one of the best B&M invert coasters ever built! It's right up there with Nemesis, Montu, and Katun as my favorite of these style of rides. Super intense and a LOT of fun!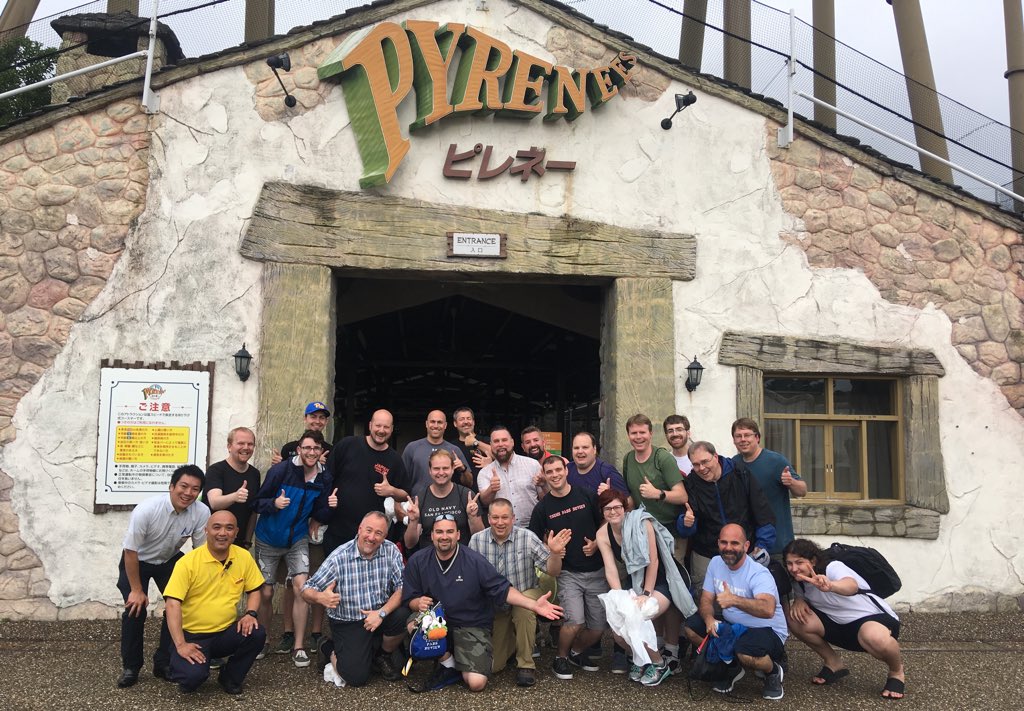 It ended up being a GREAT day at Parque Espana! Huge thanks to the park staff who worked with us to get Pyrenees open for us in the 11th Hour! That really made our day!!!
Now,
POST YOUR COMMENTS!!!!
After all, we took the time to write this report, the least you can do is post something nice about it!
Click HERE for Part Nineteen of our 2018 TPR Japan Trip!
Last edited by
robbalvey
on Mon Jun 25, 2018 6:20 pm.