REGISTER
for our forum to leave a comment!
Click
HERE
for an index of all our Japan 2018 Trip Updates
Follow our LIVE updates on Twitter and Instagram Stories!
------------------------------------------------------------------------------------------------------
Day Seventeen - Nagashima Spaland!
For our last few visits, Nagashima Spaland has had a new coaster under construction. This is AWESOME because it's great to see a park in Japan constantly adding new rides and coasters! Two visits ago Acrobat was under construction, last visit Arashi was in the process of being built, and now this visit White Cyclone is being transformed into what I'm sure will be an amazing RMC coaster!
Arashi was new for us and the only other S&S Free Spin coaster like this I've ridden is at Six Flags Fiesta Texas. This version seemed to spin much faster and a lot more! We shot some AMAZING video (teasers below) and we'll have the full video clips posted soon!
On to some photos & video...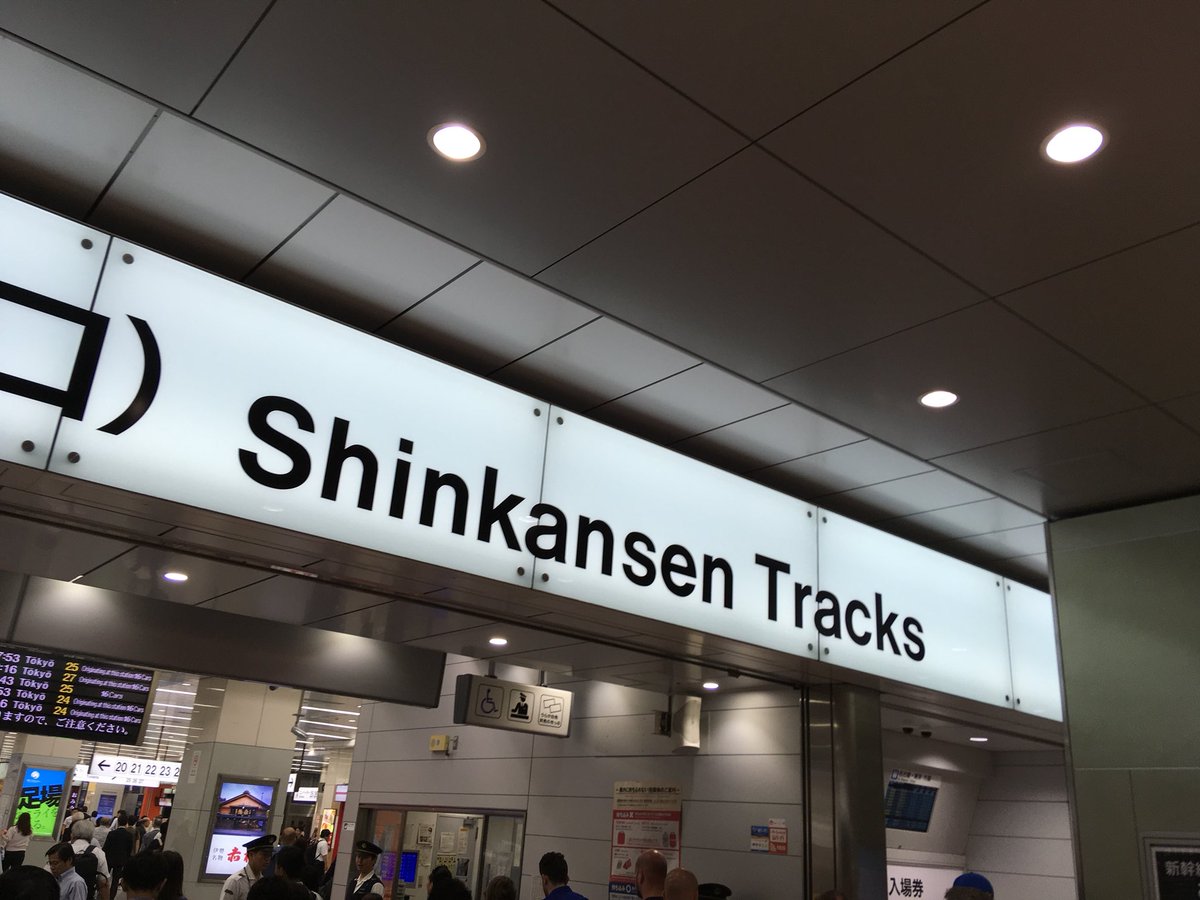 Good morning Japan! Have we mentioned how much we love you and especially your amazing rail system?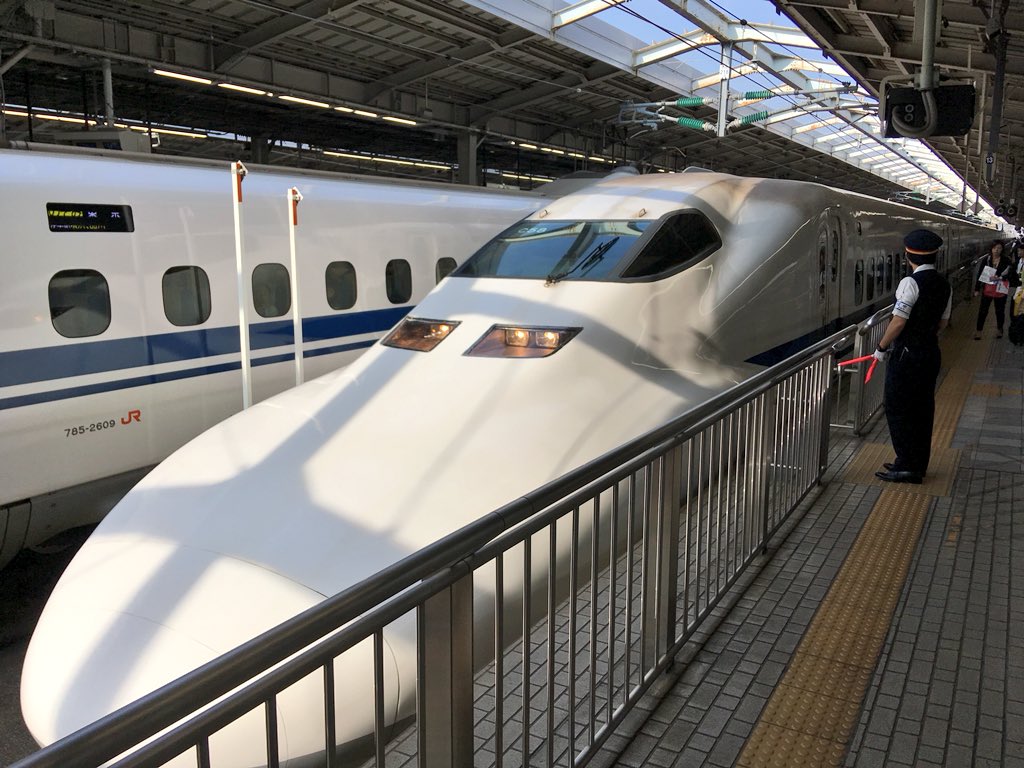 We have spent amazing time in Tokyo, had a shaky visit to Osaka, and now we are on our way to Nagoya! Hello Mr. Shinkansen!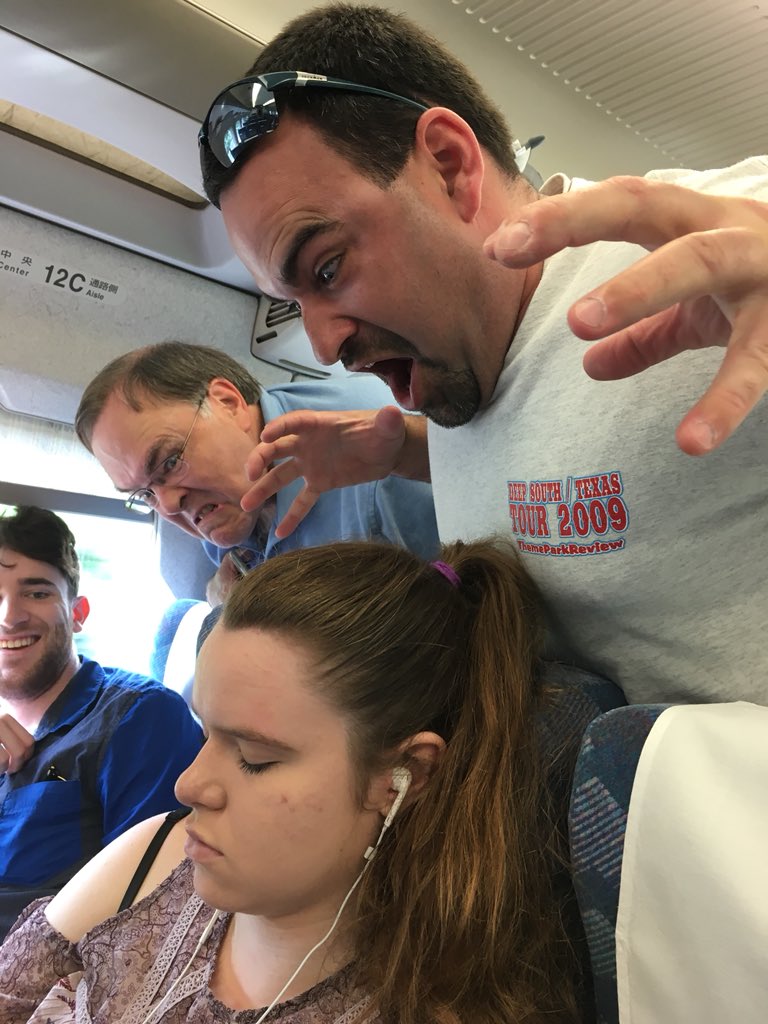 I really don't have a caption for this... do you?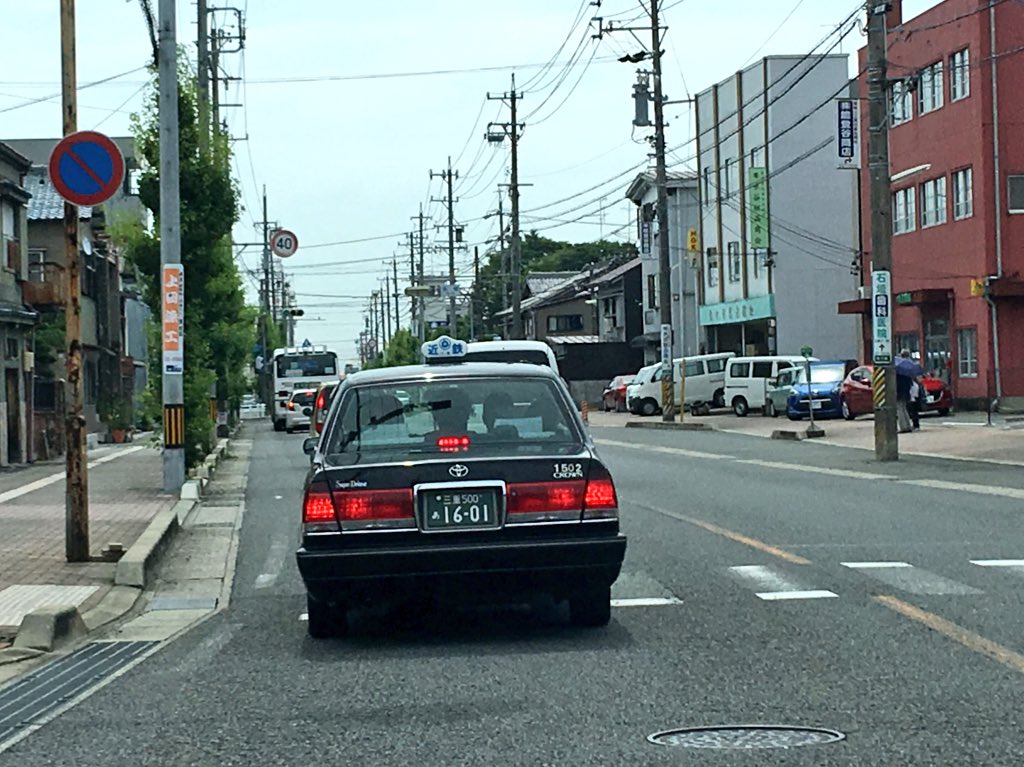 When we do our TPR trips to Japan, we like to travel to parks by train & taxi! It is by far the most efficient way to get to theme parks as a tourist in this country!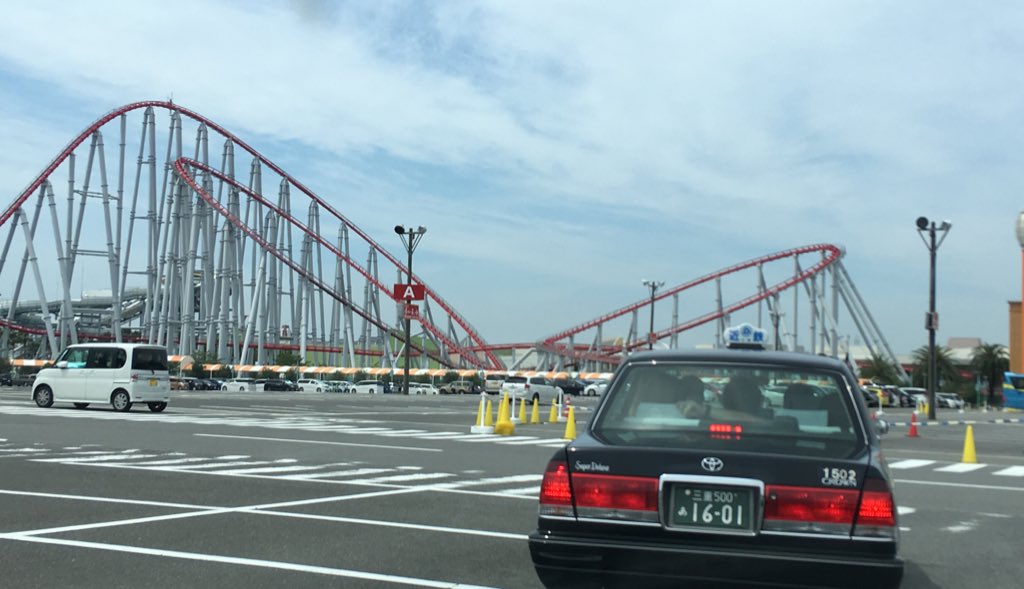 And sometimes our taxis take us to some pretty cool places!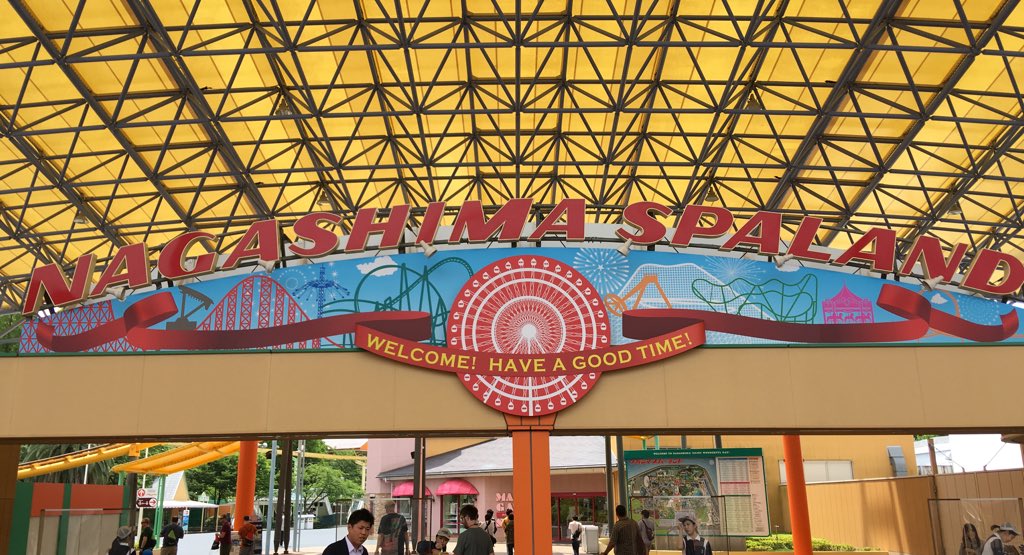 Welcome to Nagashima Spaland! Home to the world's longest roller coaster! And a bunch of other super cool rides!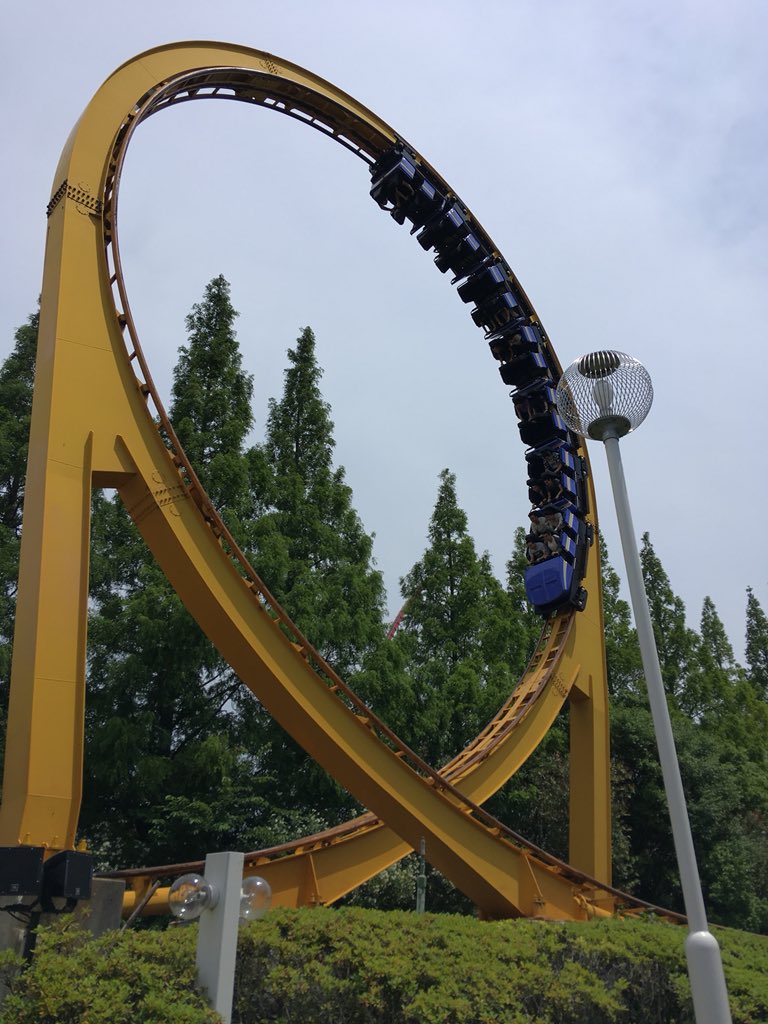 The very first coaster I went to at Nagashima Spaland was the Shuttle Loop!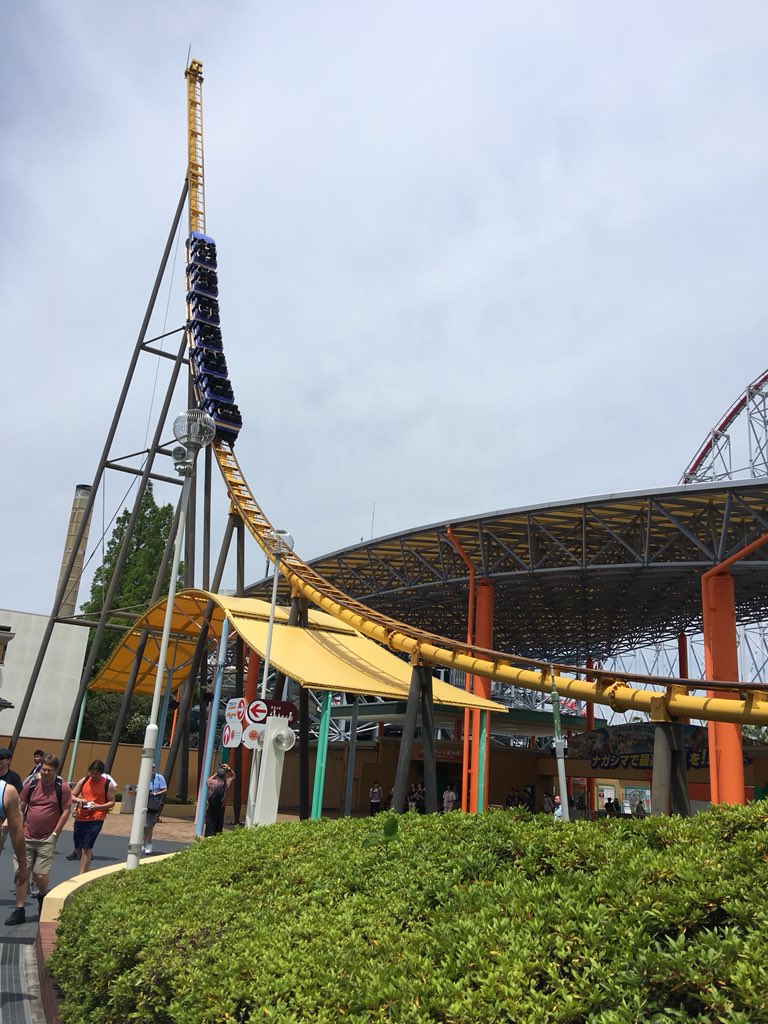 Having grown up with Montezooma's Revenge at Knotts Berry Farm this style of coaster has always been a favorite of mine!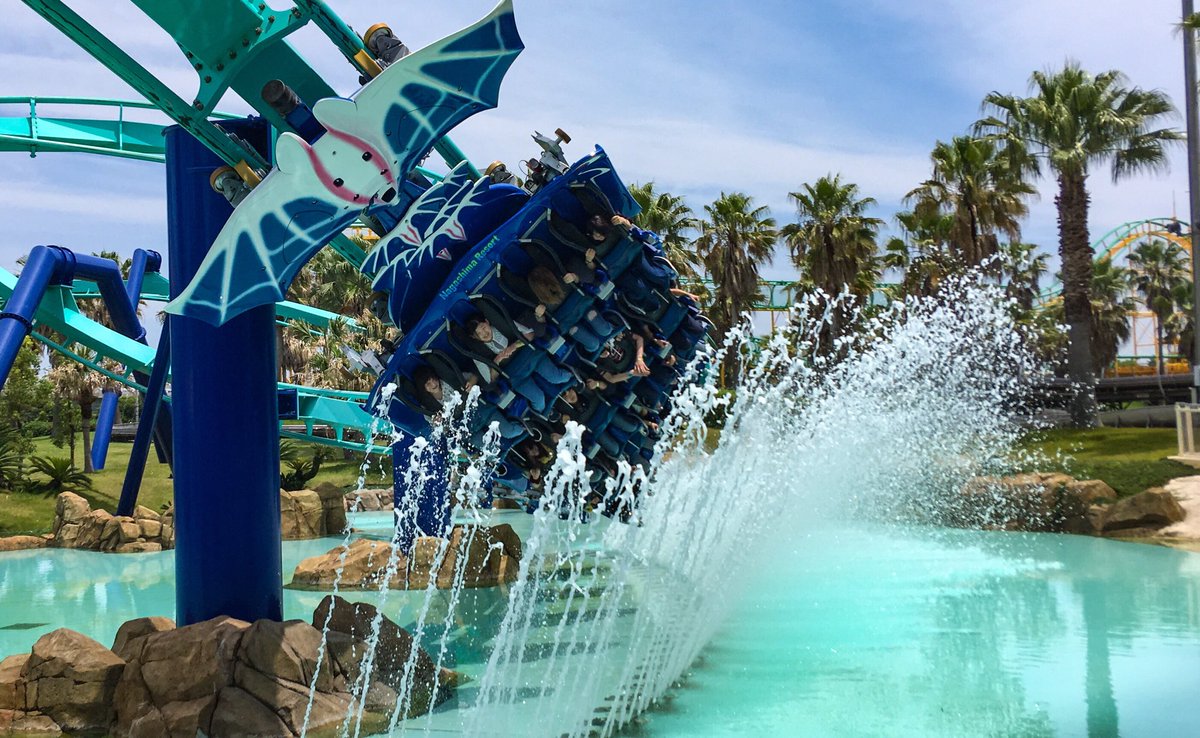 This may look slightly familiar and it should... Acrobat at Nagashima Spaland is a "clone" of Manta at SeaWorld!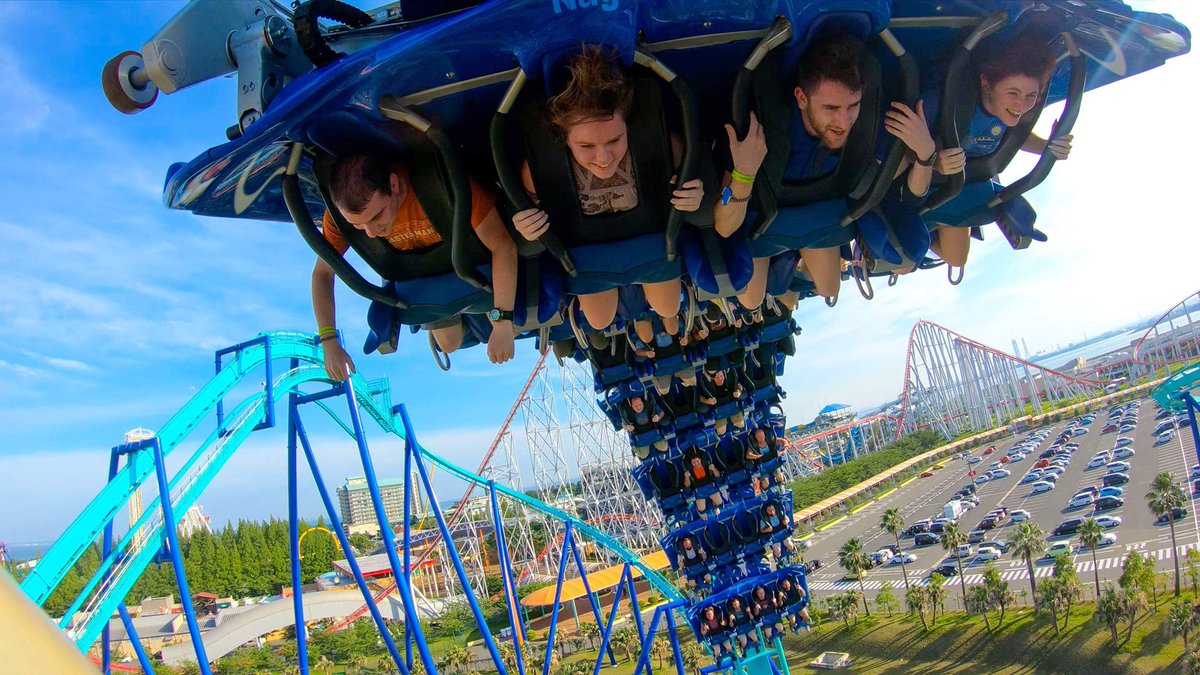 Clone or not, Acrobat at Nagashima Spaland is a GREAT ride!!!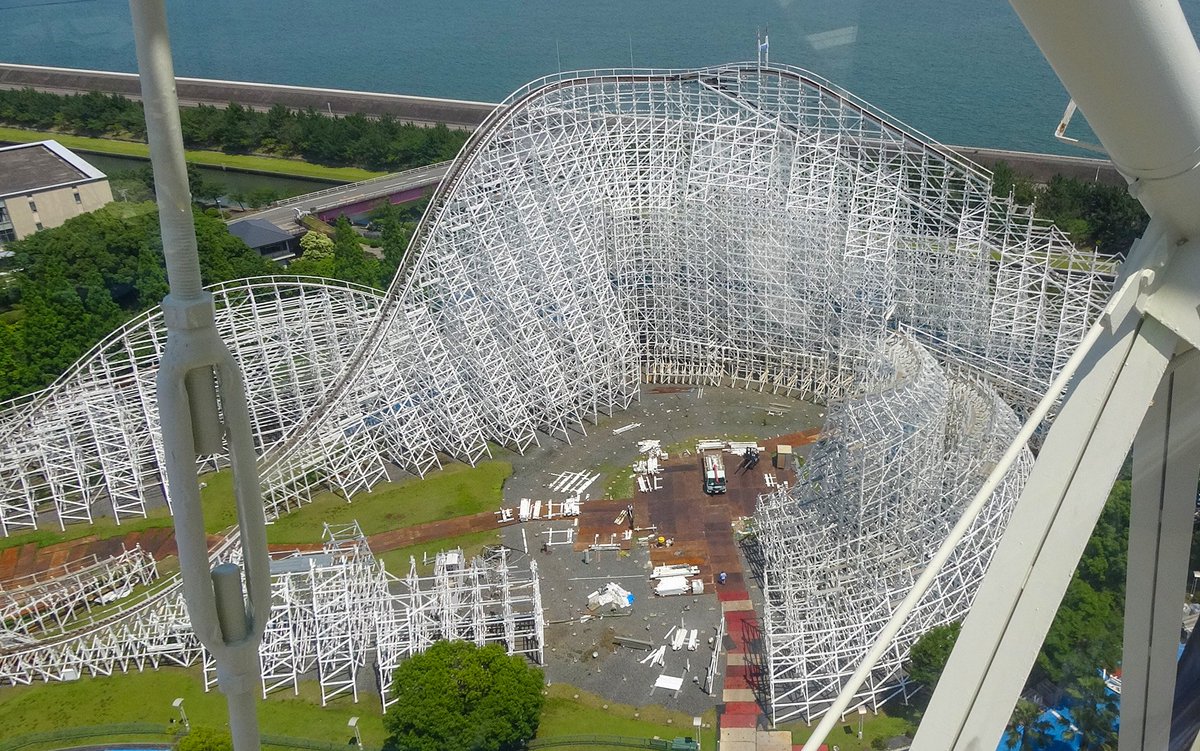 For 2019 Nagashima Spaland has brought in Rocky Mountain Construction to turn their White Cyclone wooden coaster into a hybrid! You can see they have most certainly started chopping up that ride! I can't wait for this!!!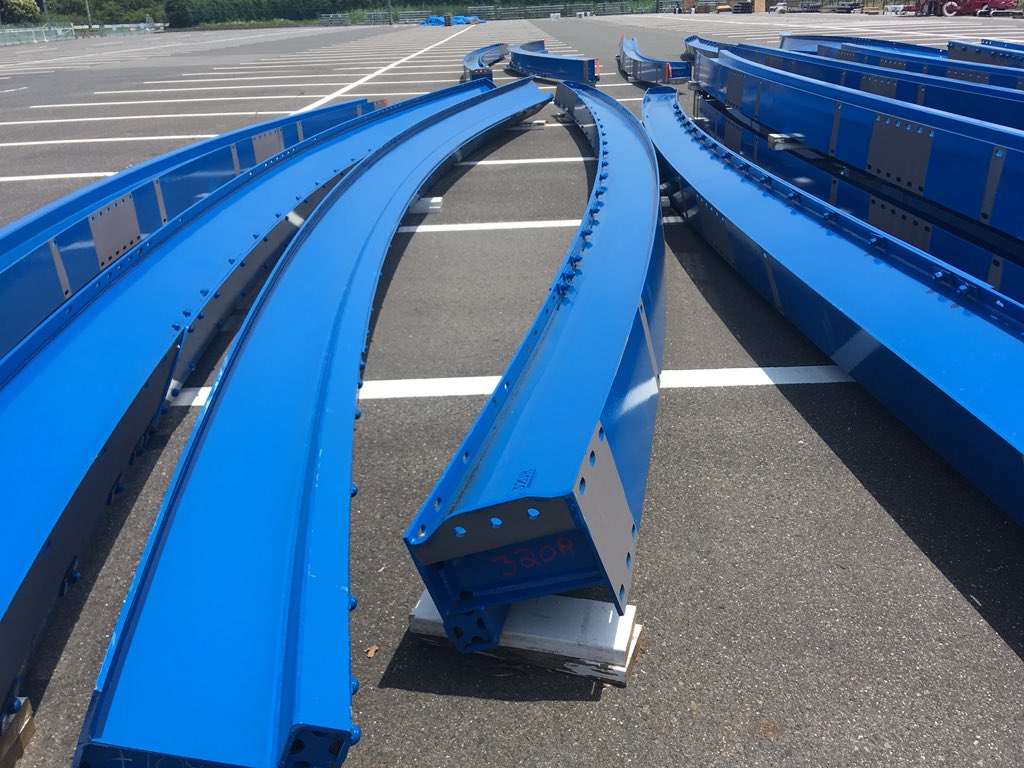 Oh, hi there...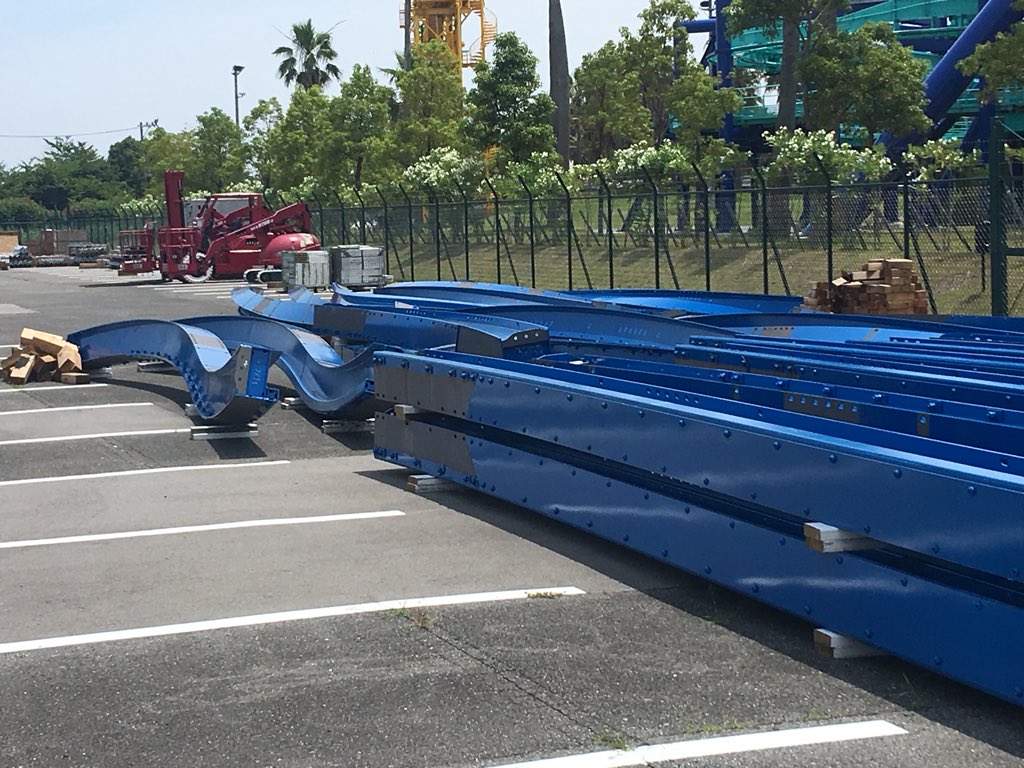 Lots of RMC track on site!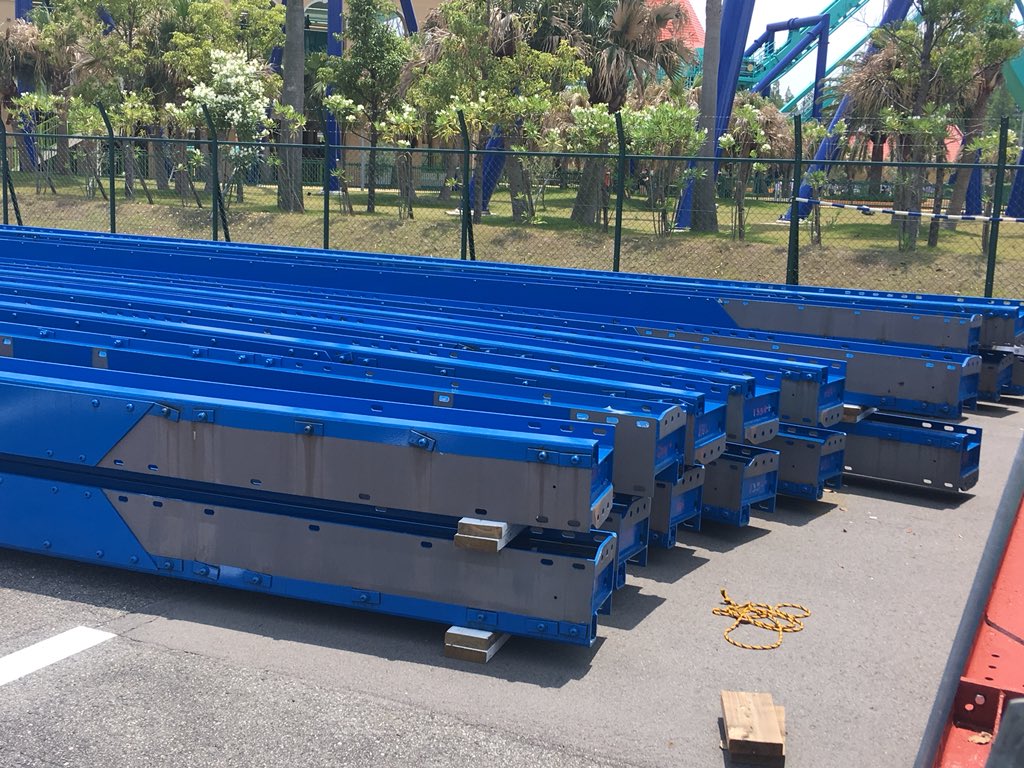 I wonder if the Japanese theme park guests are ready for a RMC?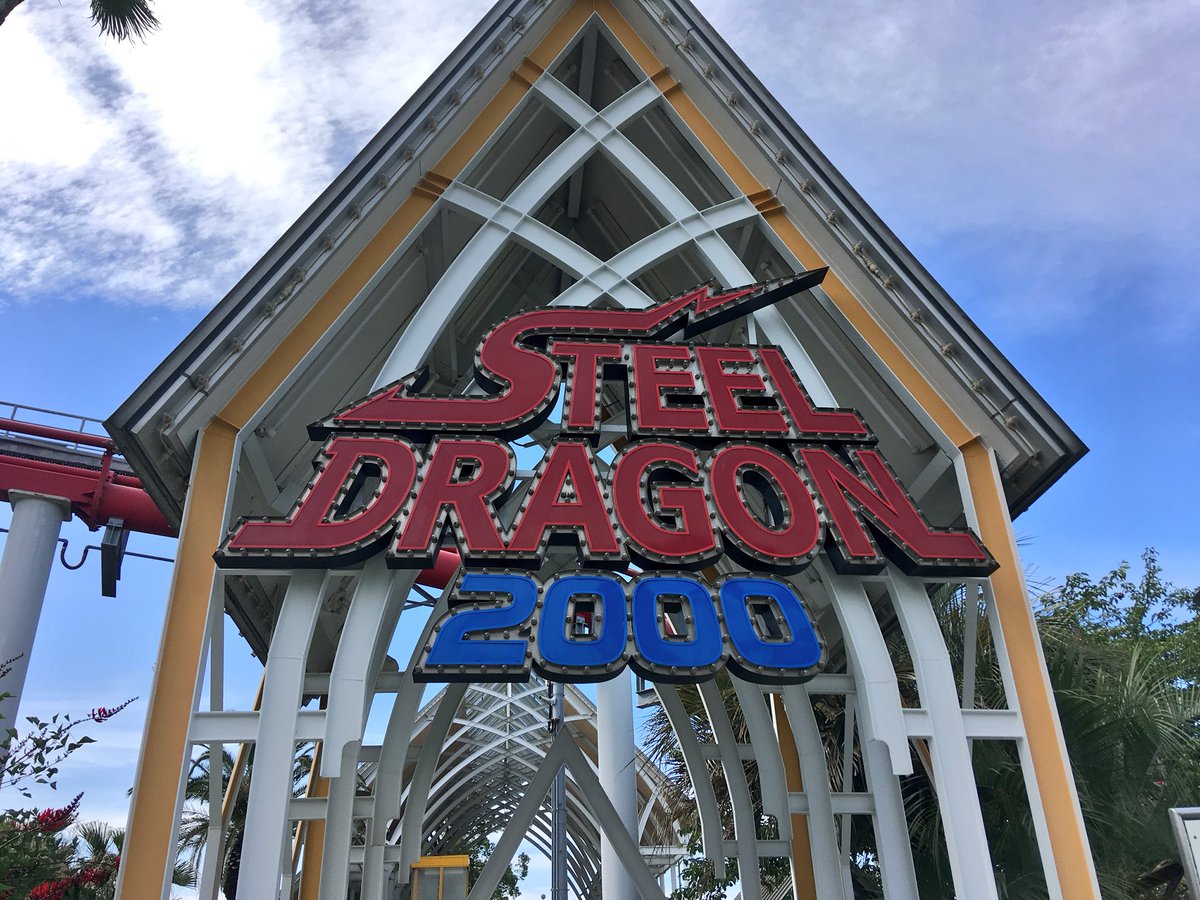 Of course Steel Dragon 2000 was a huge priority of our visit to Nagashima Spaland!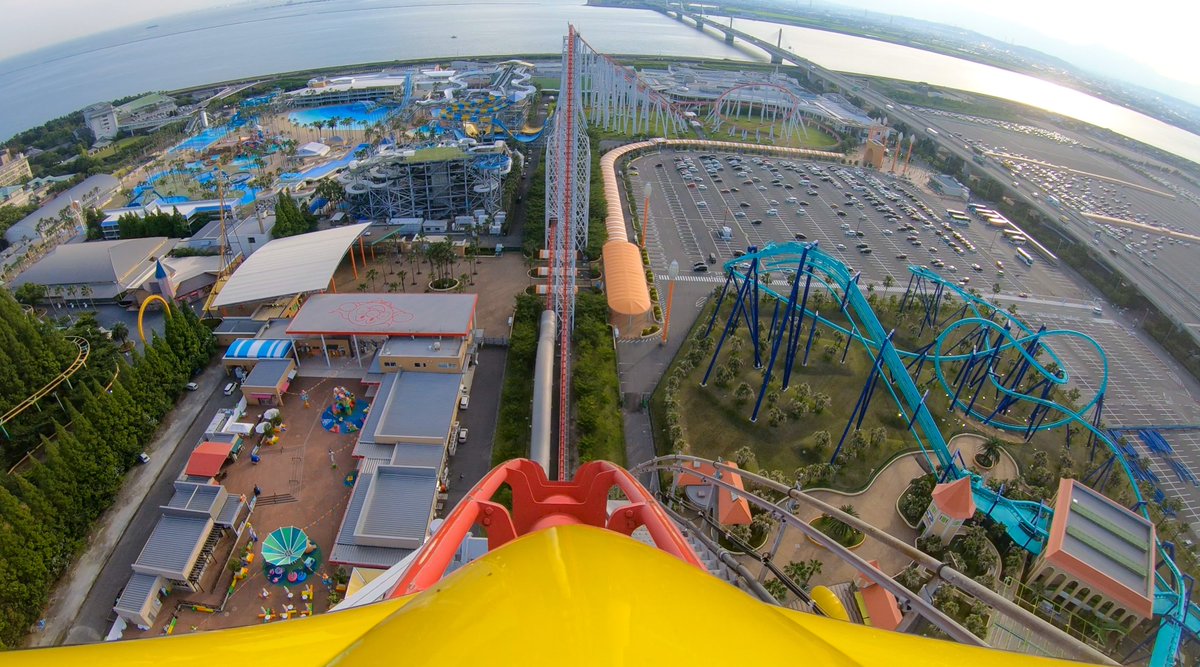 The view from the top of Steel Dragon 2000 at Nagashima Spaland!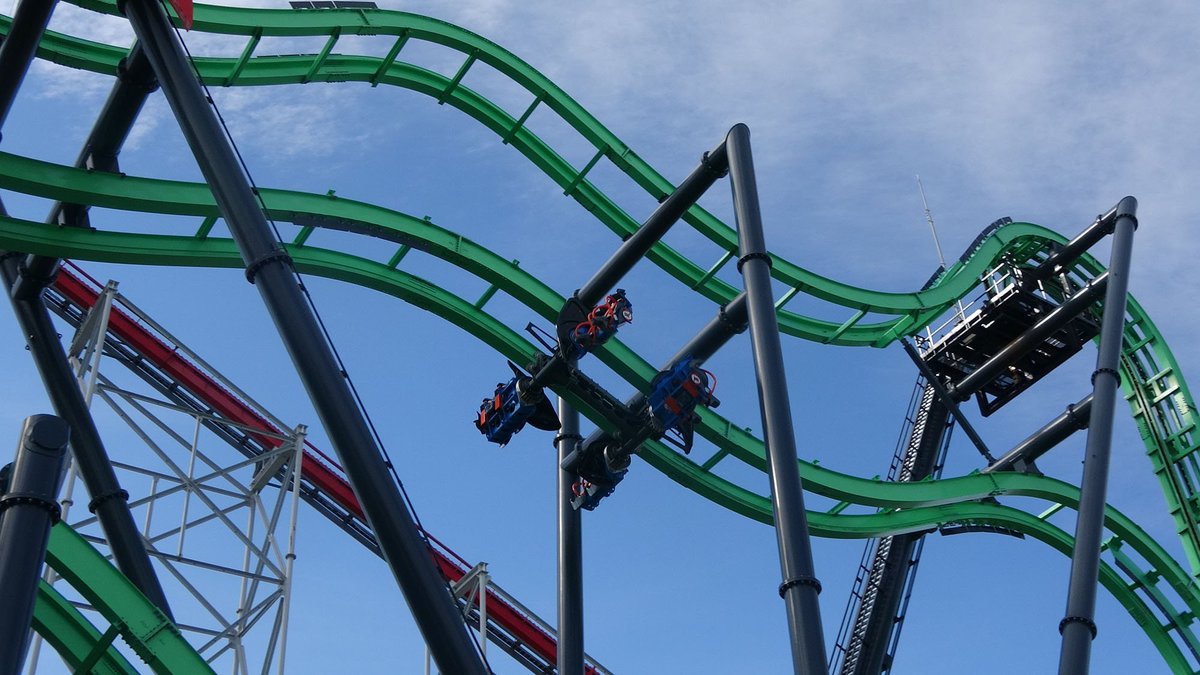 Nagashima Spaland recently opened up an S&S 4D Free Spin coaster called "Arashi." This roller coaster spins.... a LOT!!!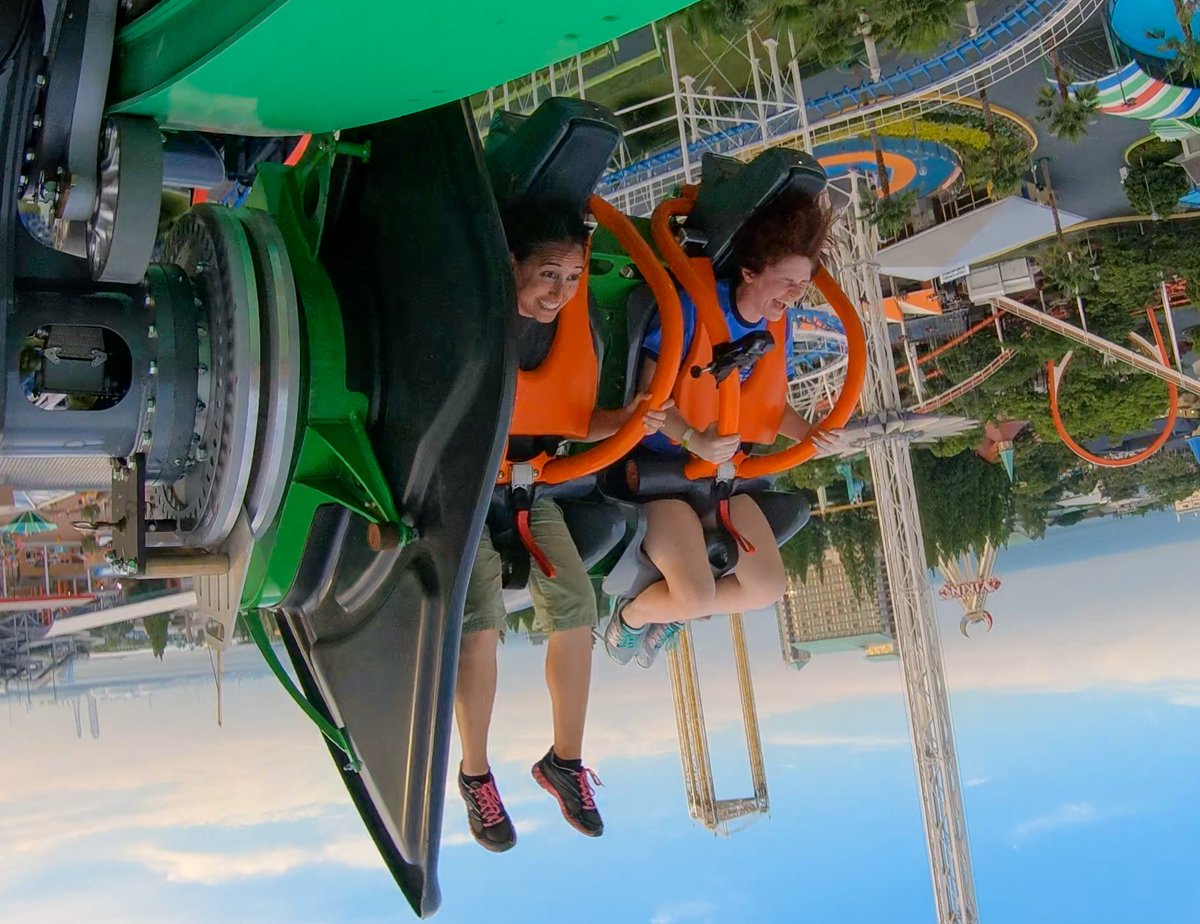 Here's a few examples showing off exactly what "Arashi" does to you! It's pretty epic!!!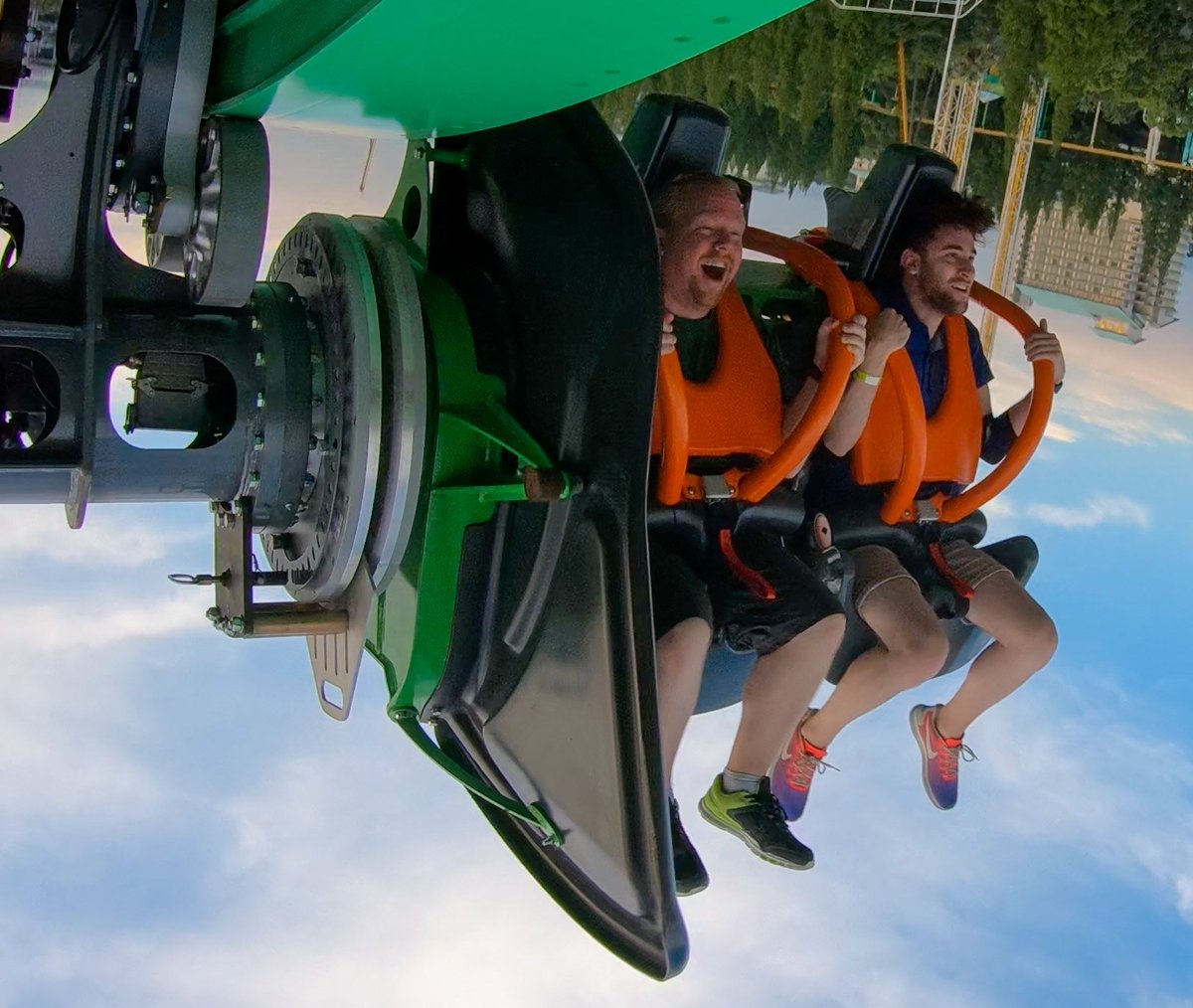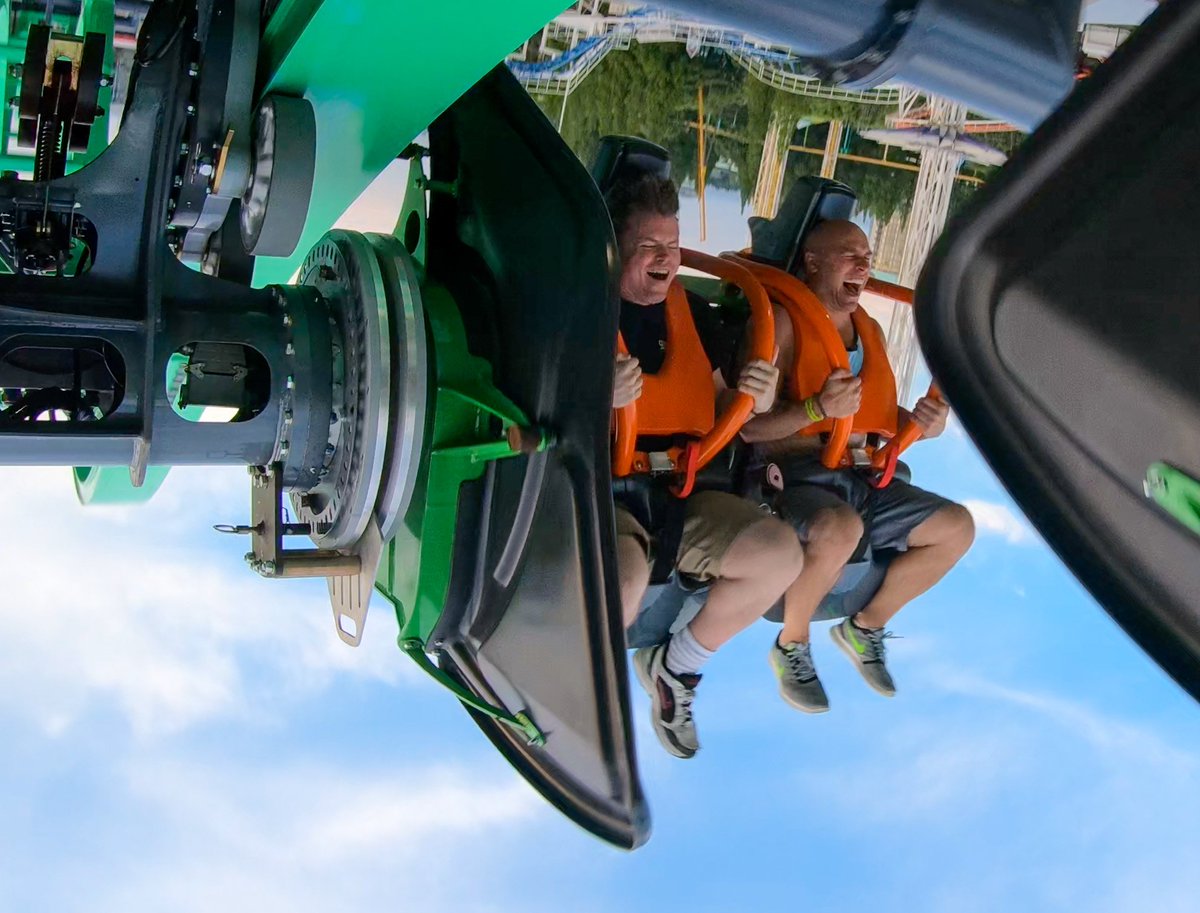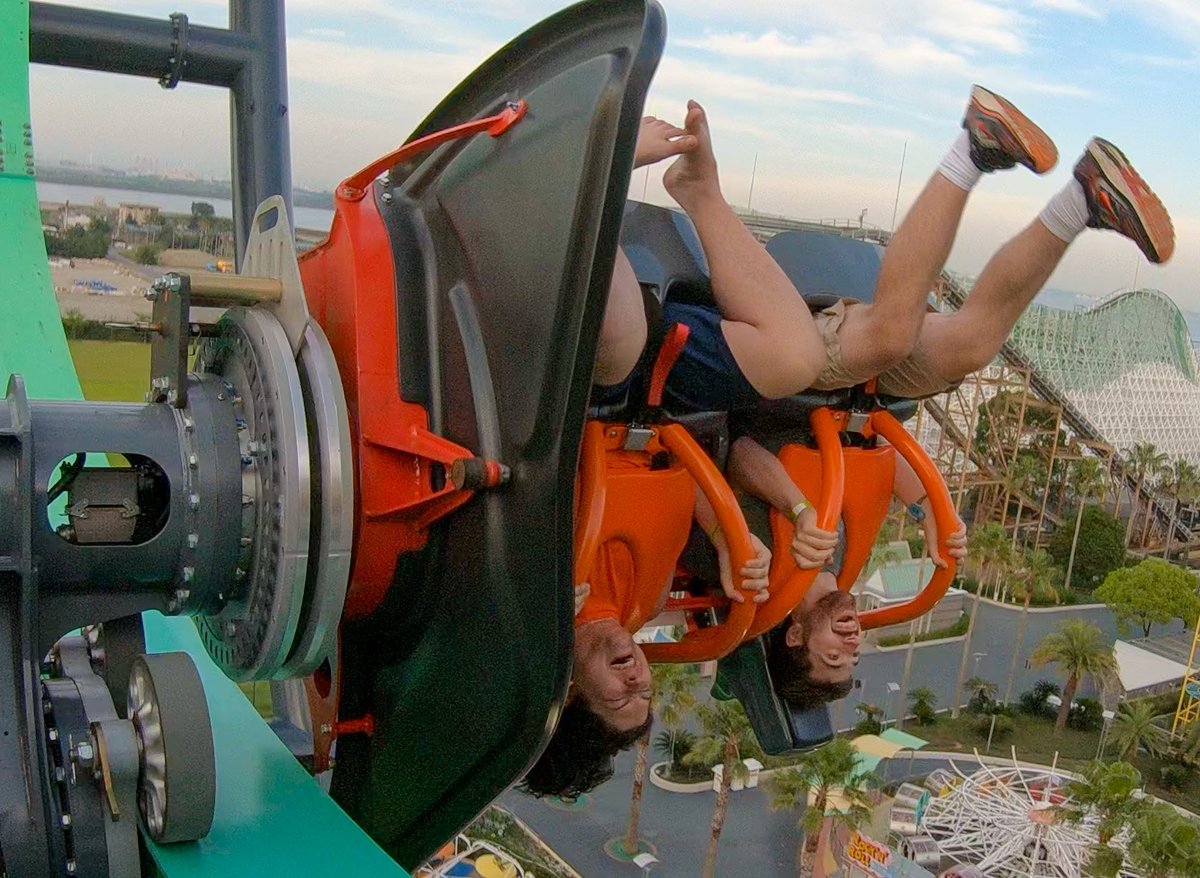 This was such a fun ride to film on!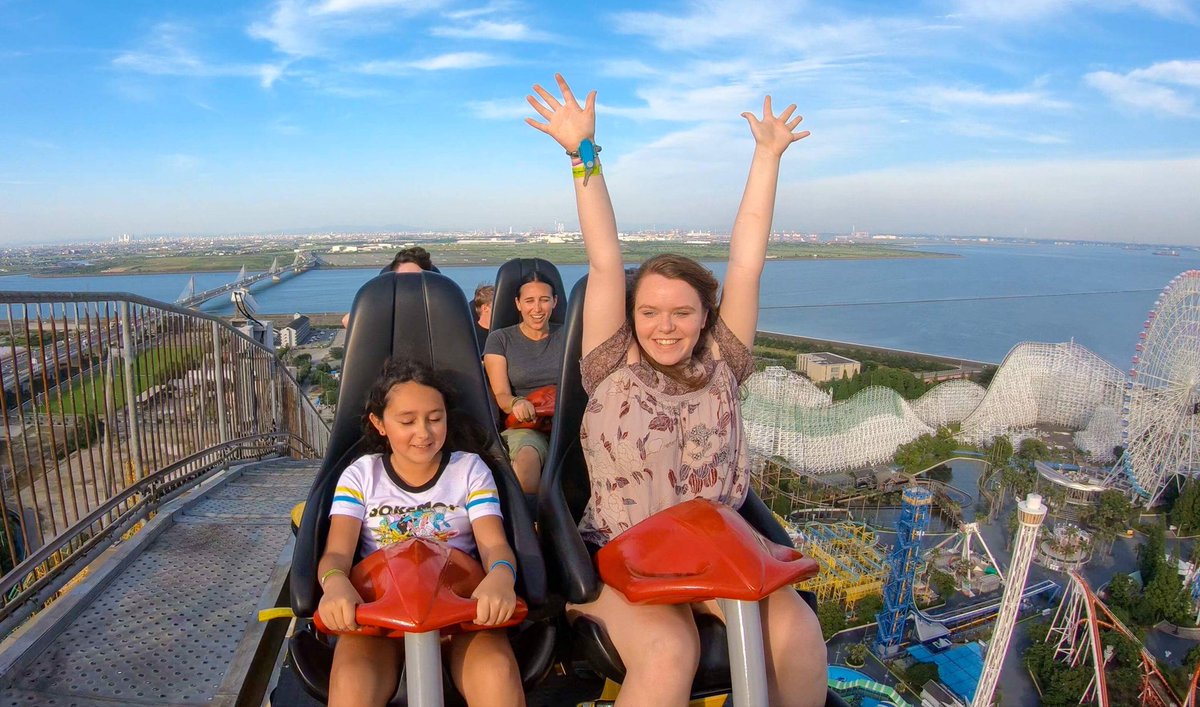 A mixed bag of emotions in this pic at the top of Steel Dragon some 300+ feet in the air!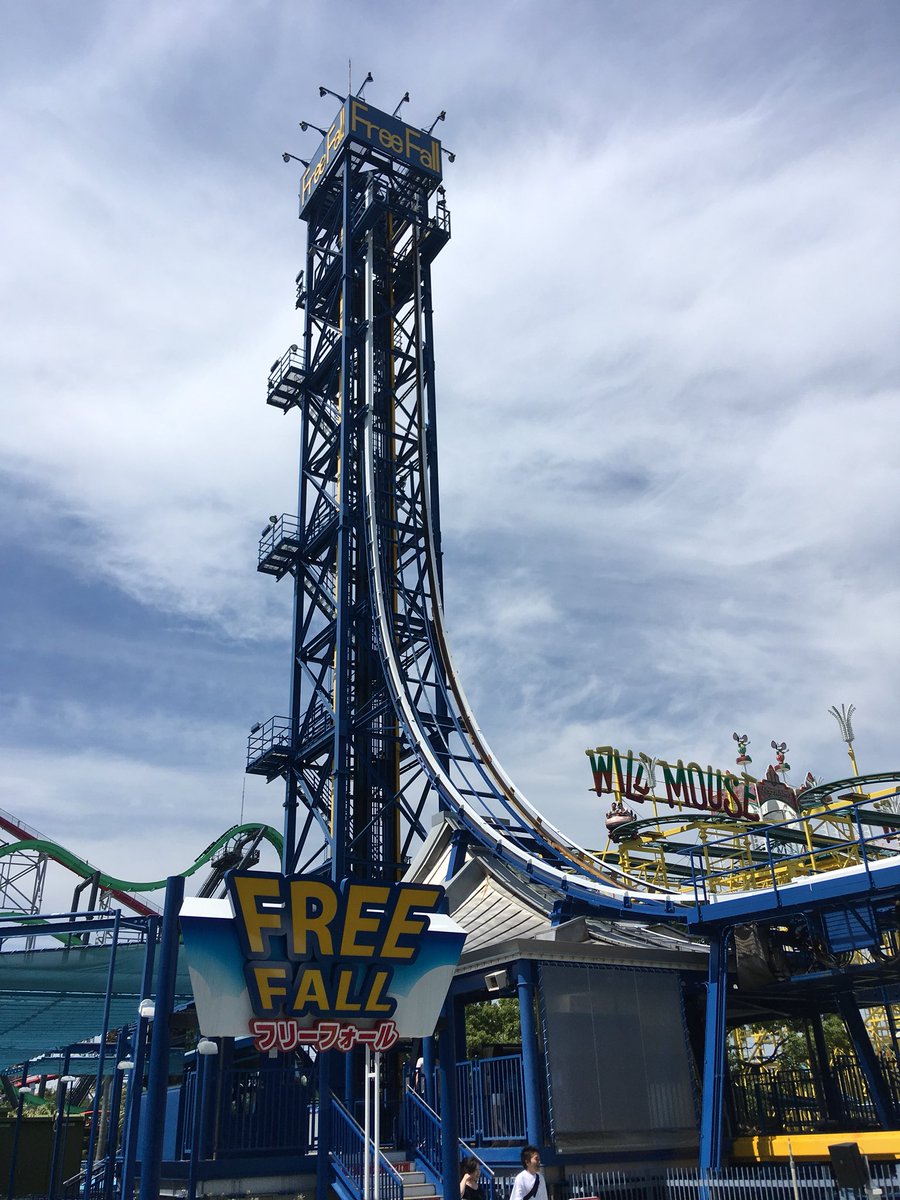 Nagashima Spaland still has one of these terrifying machines! I have a love/hate relationship with them as I hate that I love them!
I rode it twice!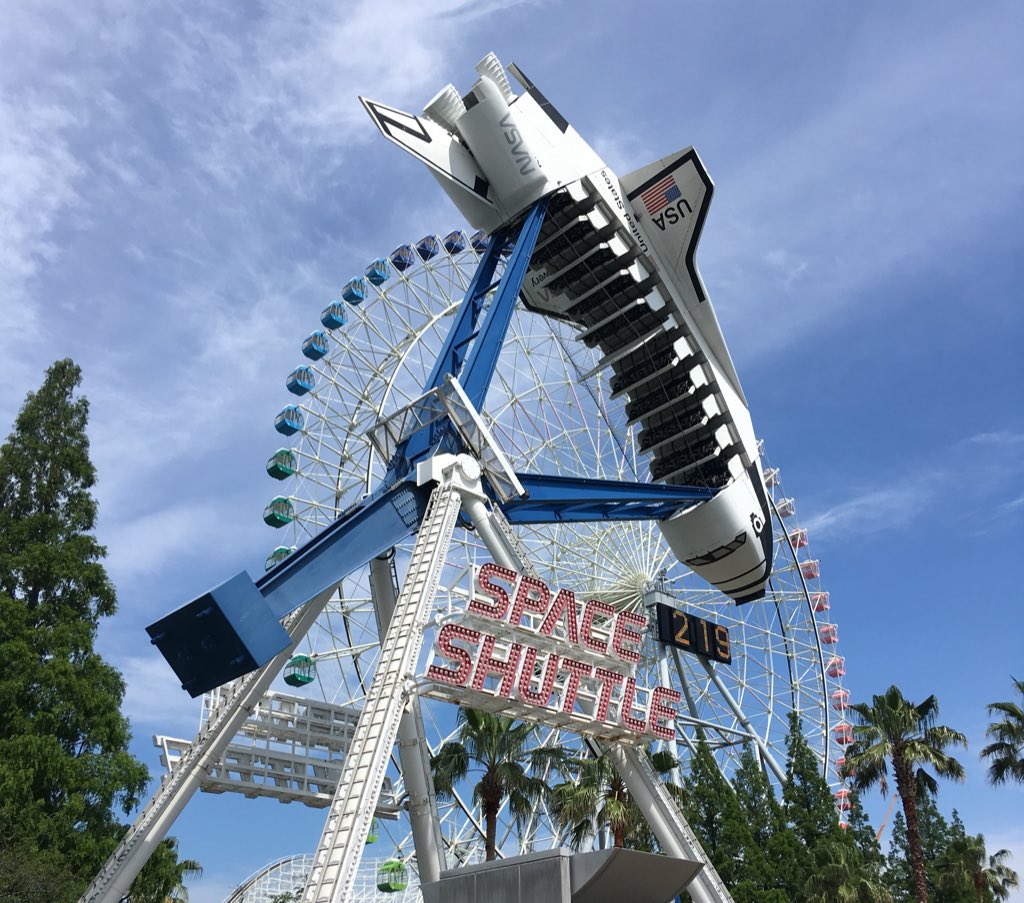 They also have one of these rides... I also have a love/hate relationship with them, but minus the "love" part!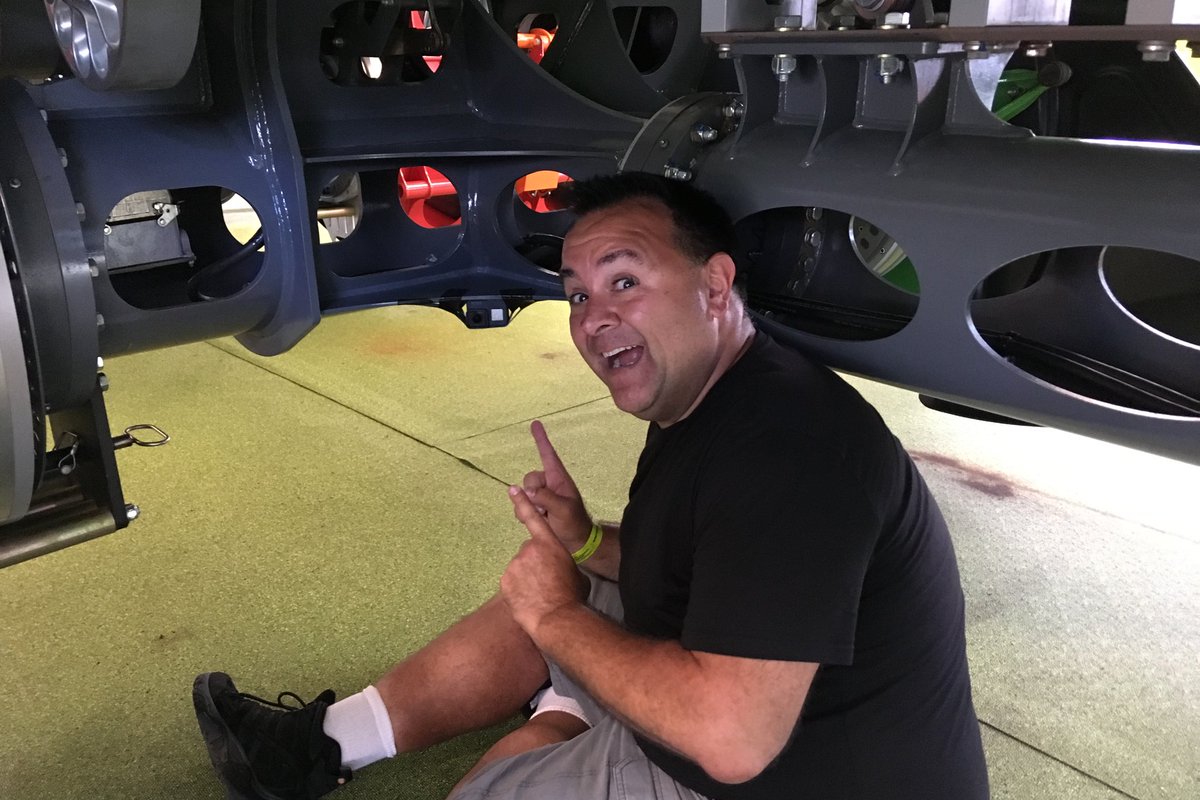 It was awesome fun hanging out underneath Arashi mounting cameras in bizarre places so we could get some amazing footage of the ride!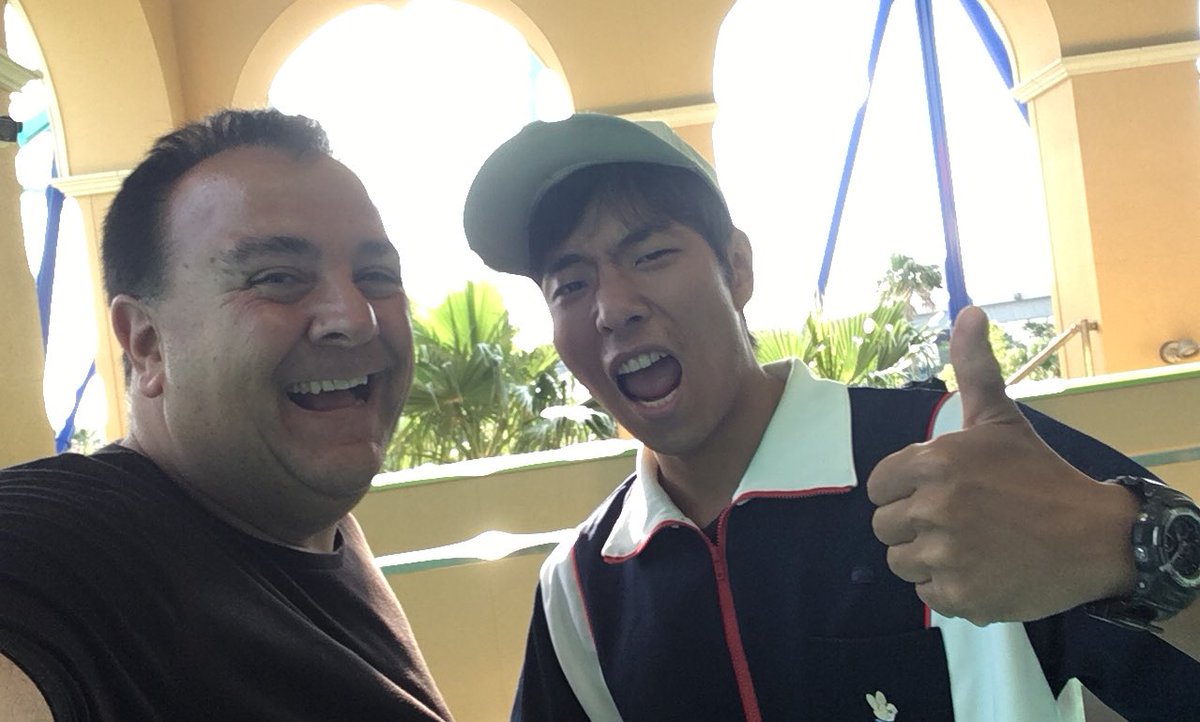 The staff at Nagashima are always so great to work with! And some of them are even TPR fans!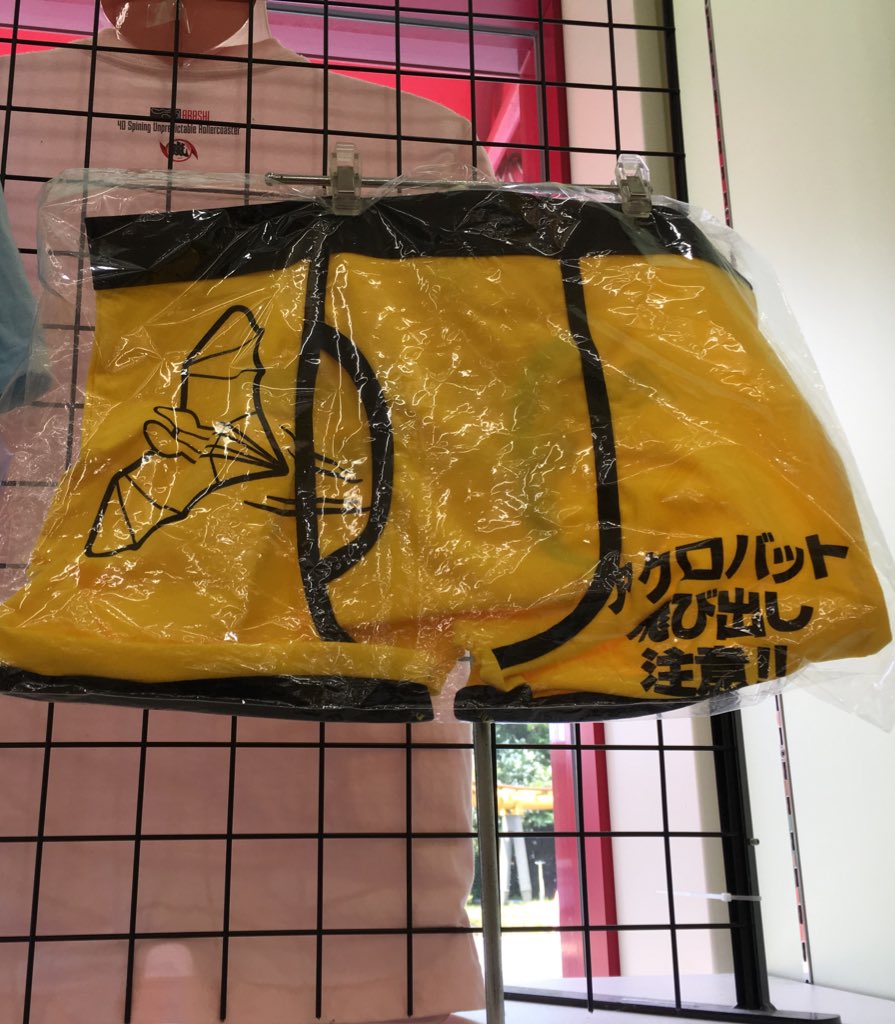 Nagashima Spaland has always had great merchandise and these Acrobat undies are no exception!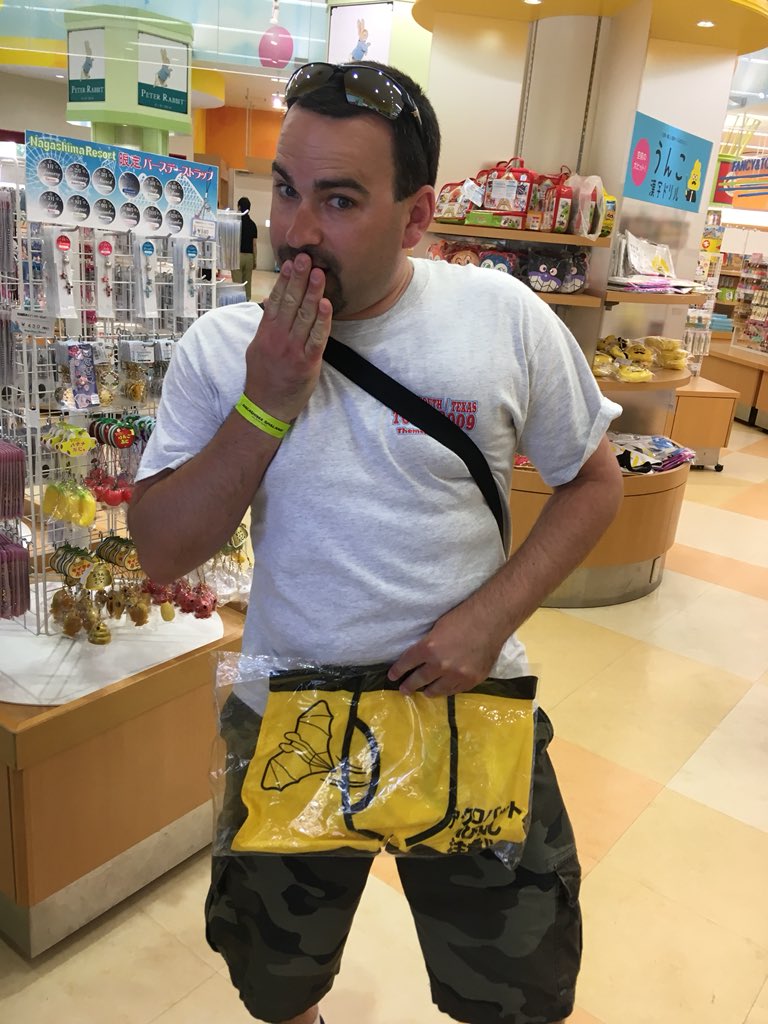 It features the bat flying out of the... well... you get the idea!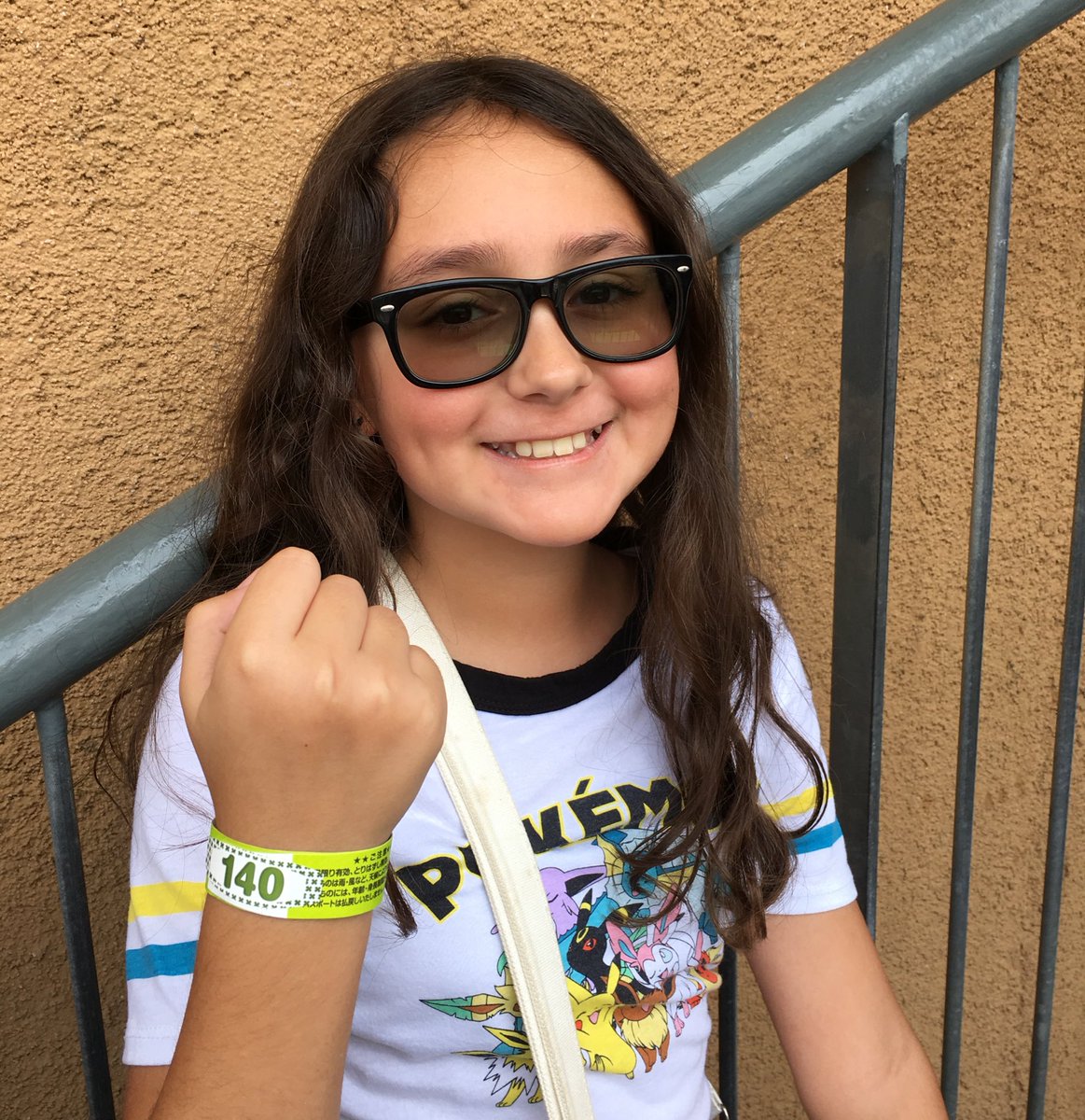 And yay for the park having height check wristbands!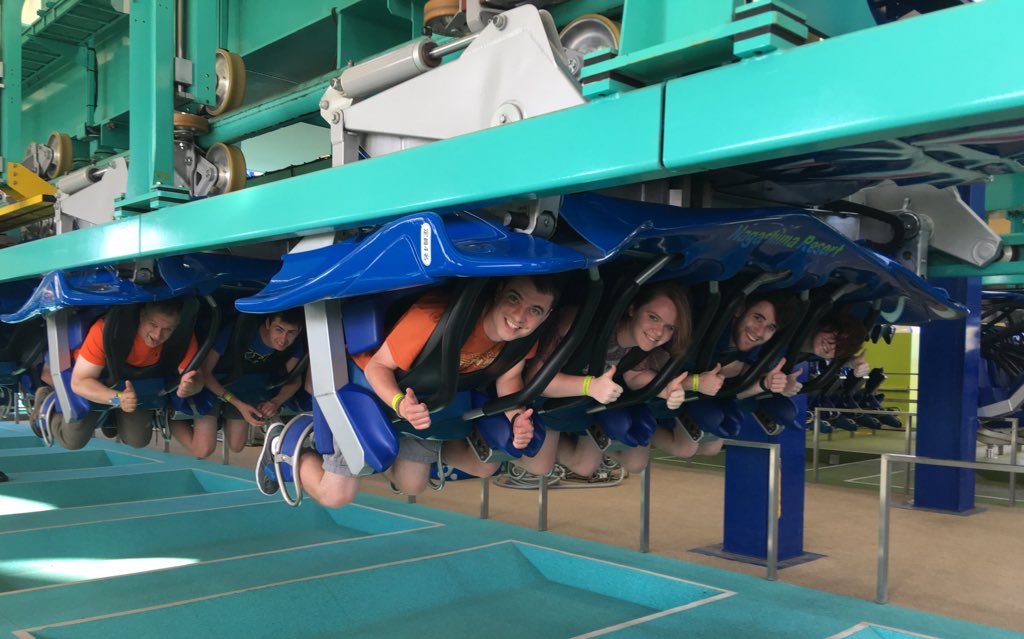 Our filming session on Acrobat got us some amazing photos and video! We'll have more to post soon!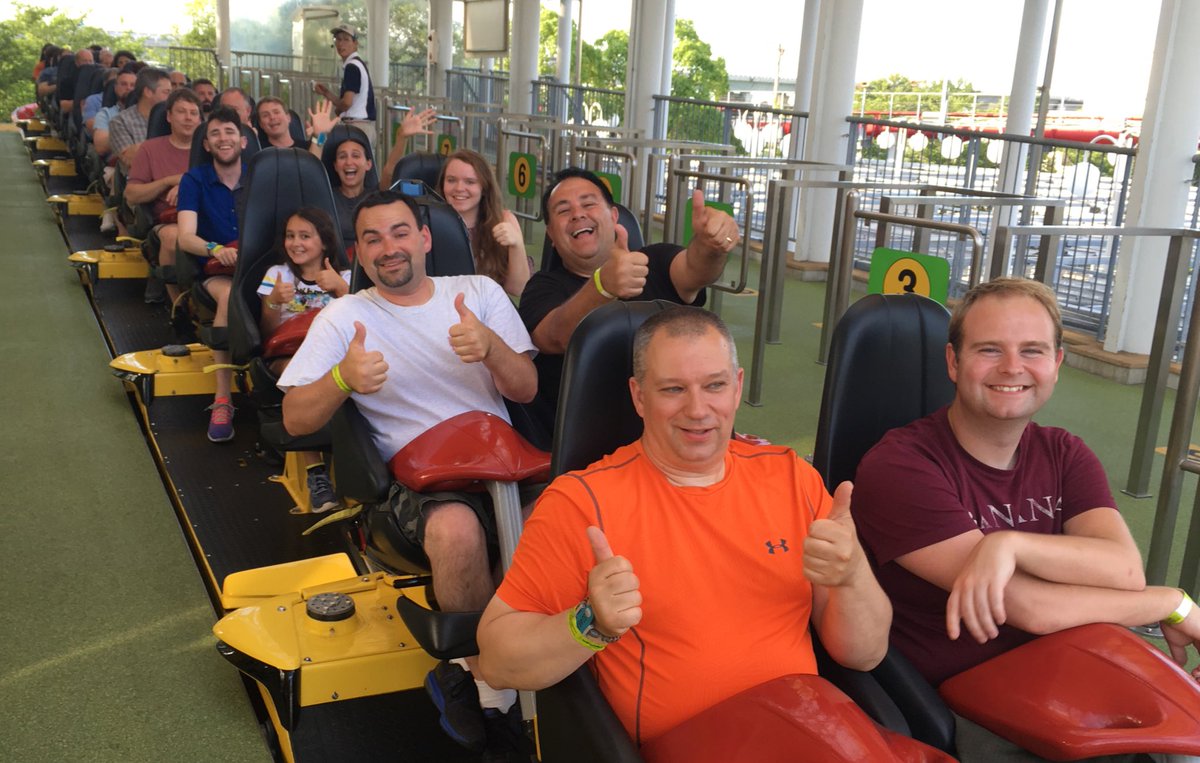 And of course the group was huge fans of Steel Dragon 2000 at Nagashima Spaland!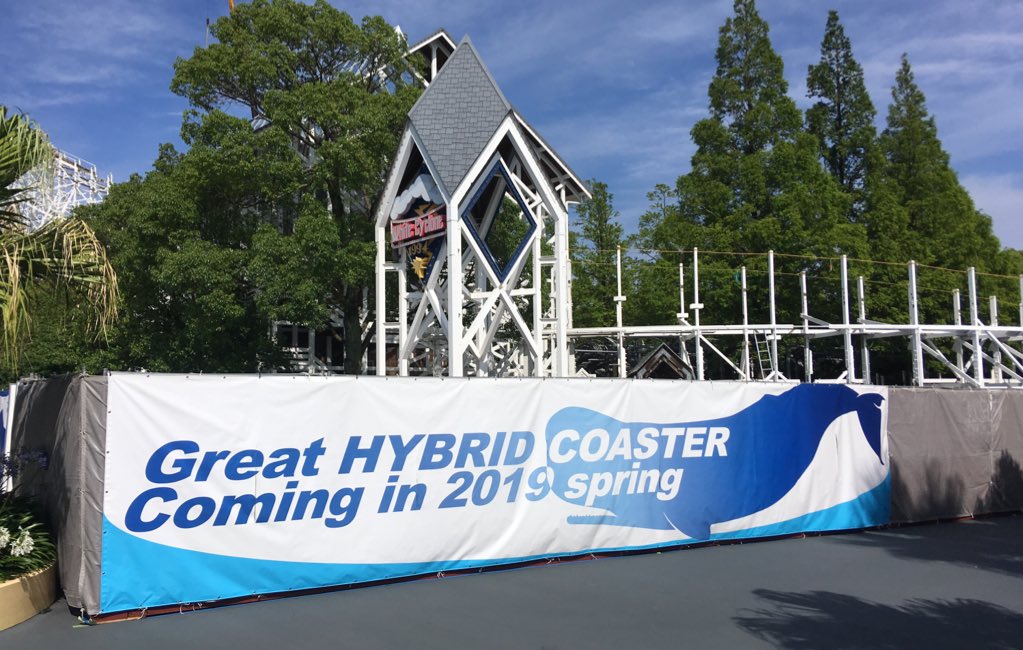 And in case anyone is wondering, YES we will absolutely be visiting Nagashima Spaland in 2019!!!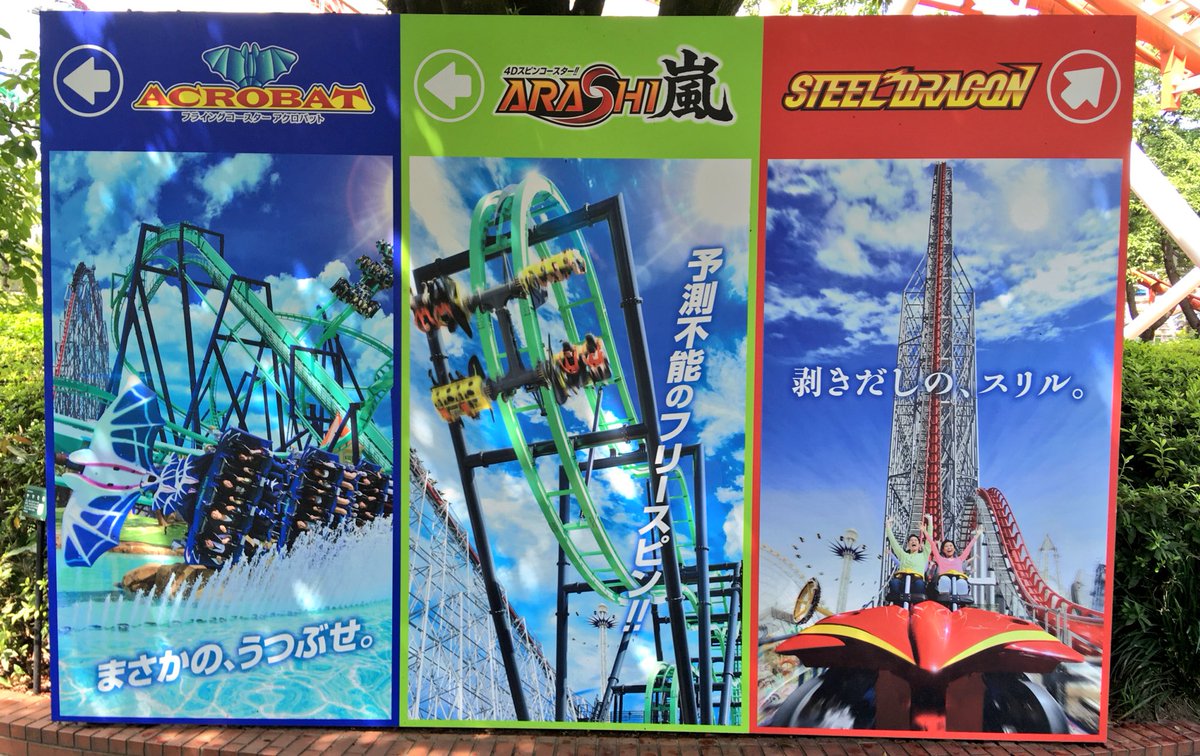 This is the parks "big three" coasters and next year they'll have to add one more to the list!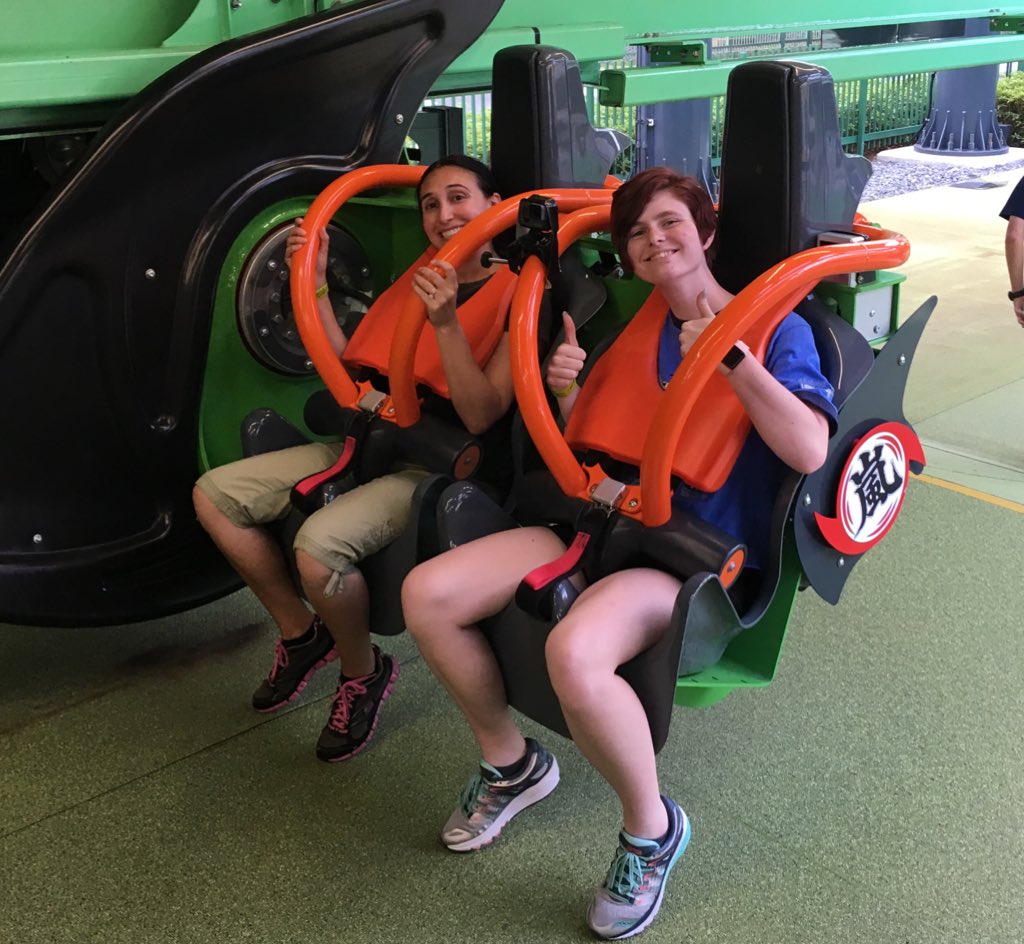 We were so happy with how our footage on Arashi turned out!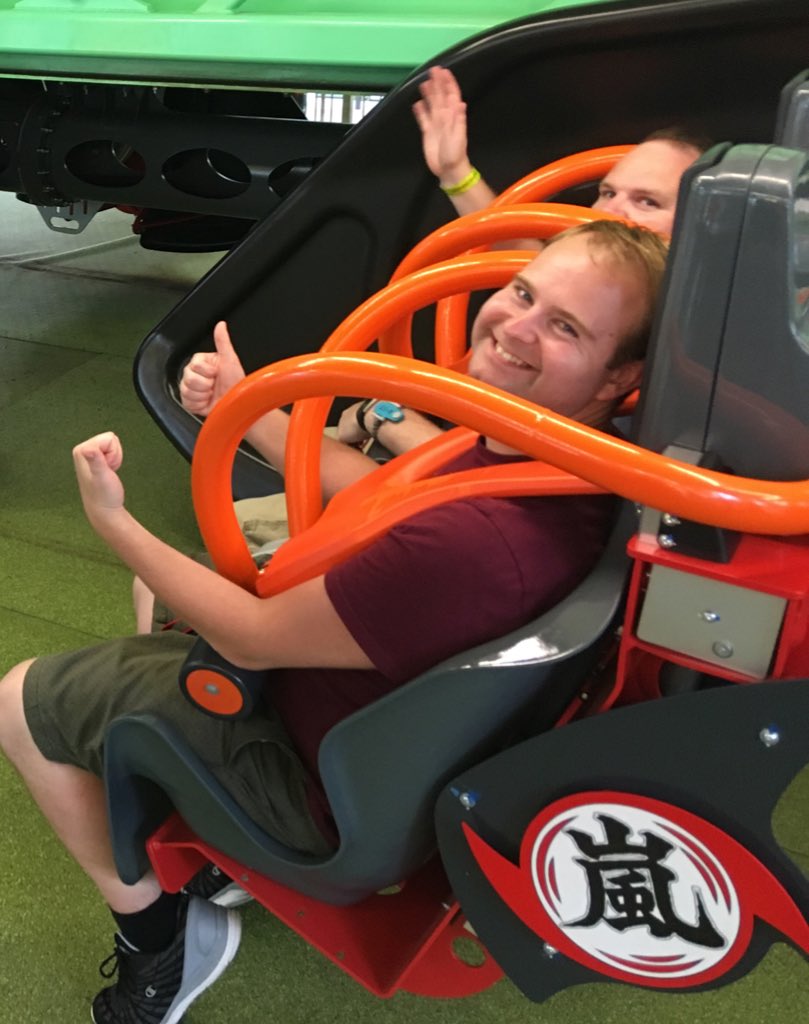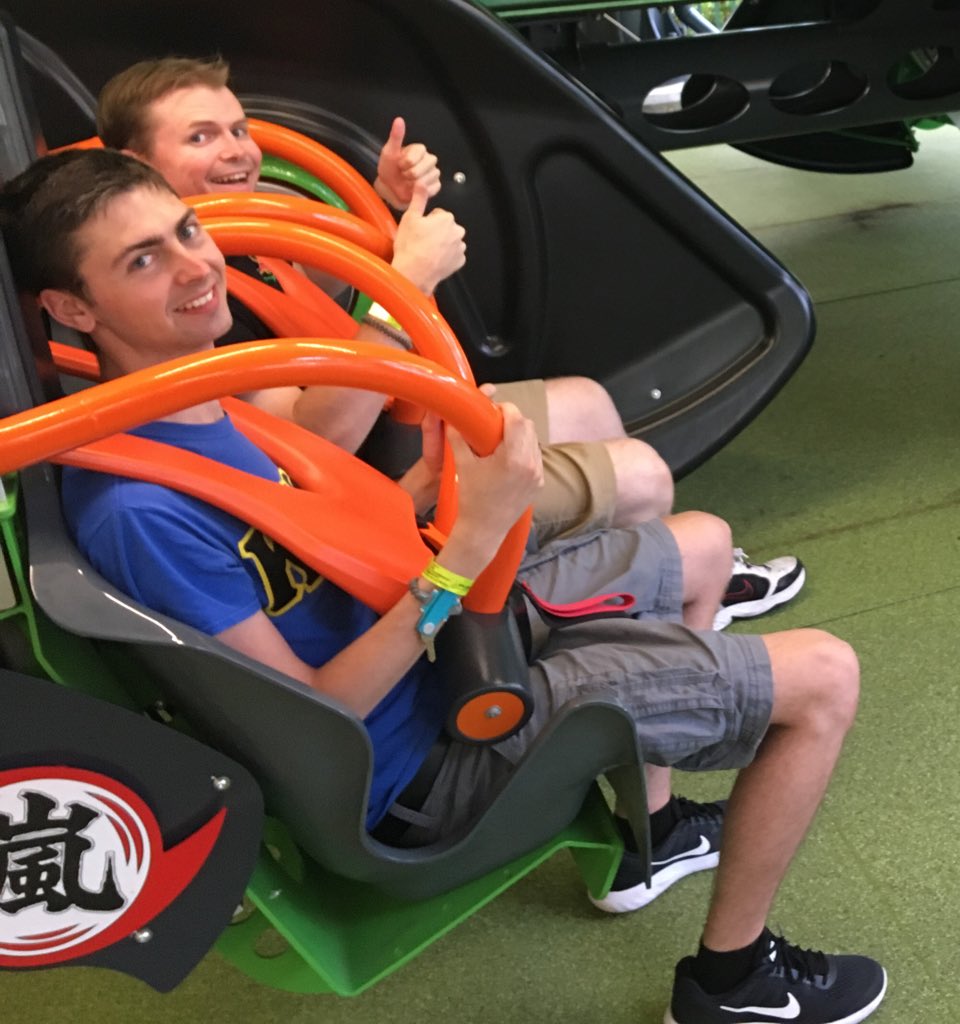 We had some great "stars" to be our riders as well!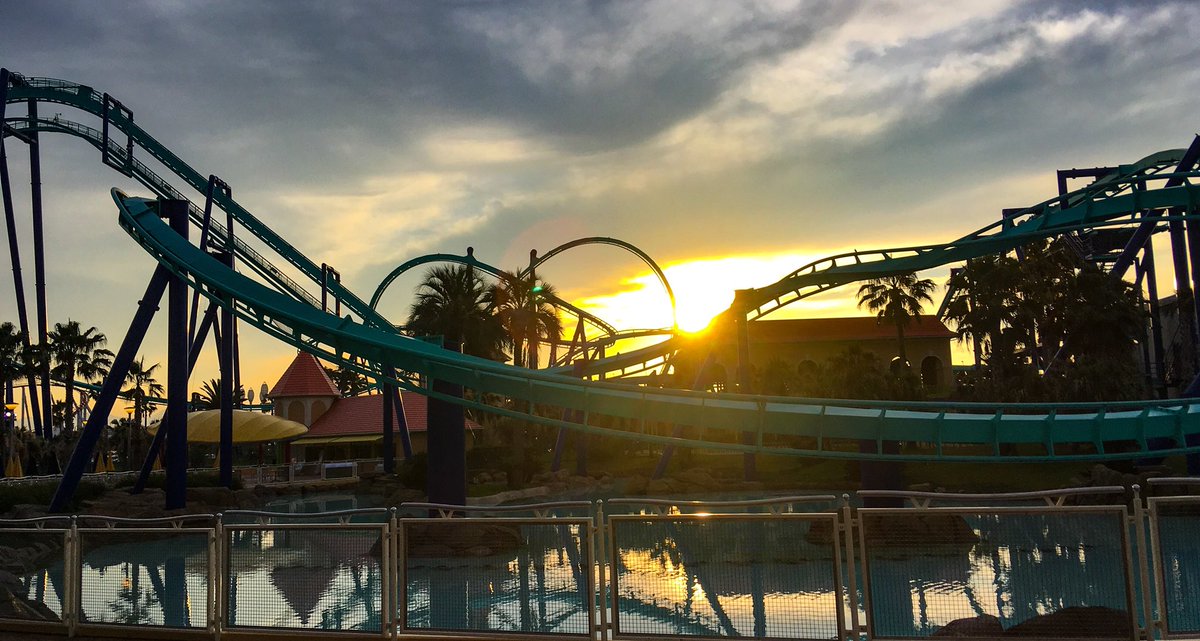 Beautiful sunset at Nagashima Spaland and it's time to head back to Nagoya! We had an awesome day at the park!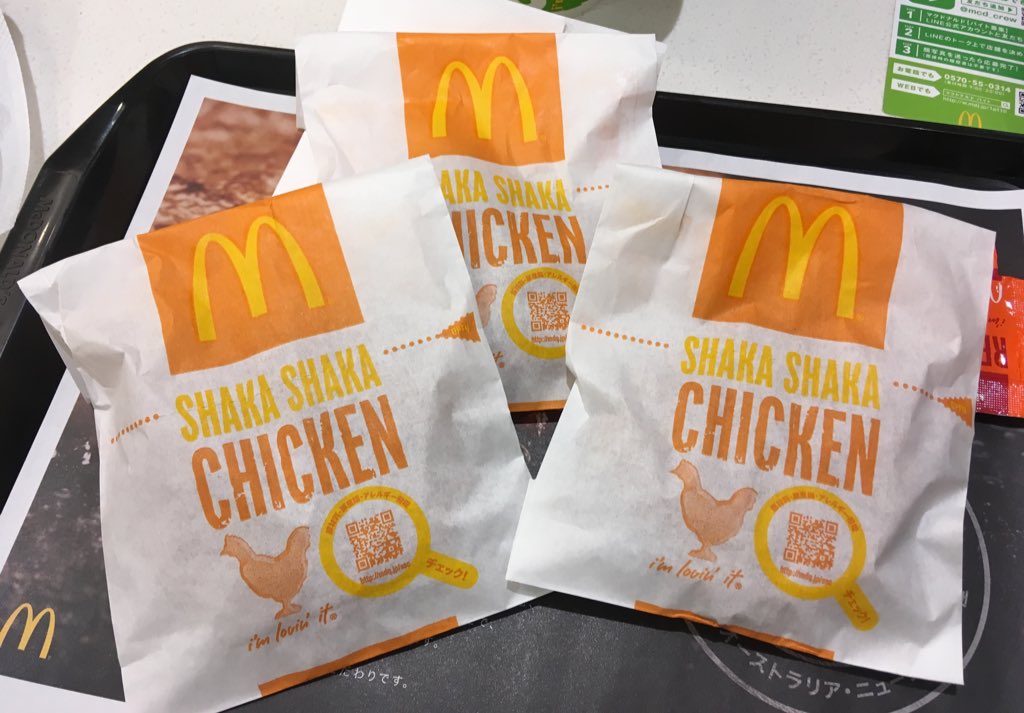 And no way better to end a crazy day than with a trio of Shaka-Shaka chicken! (Unless of course you went to a yakitori place!)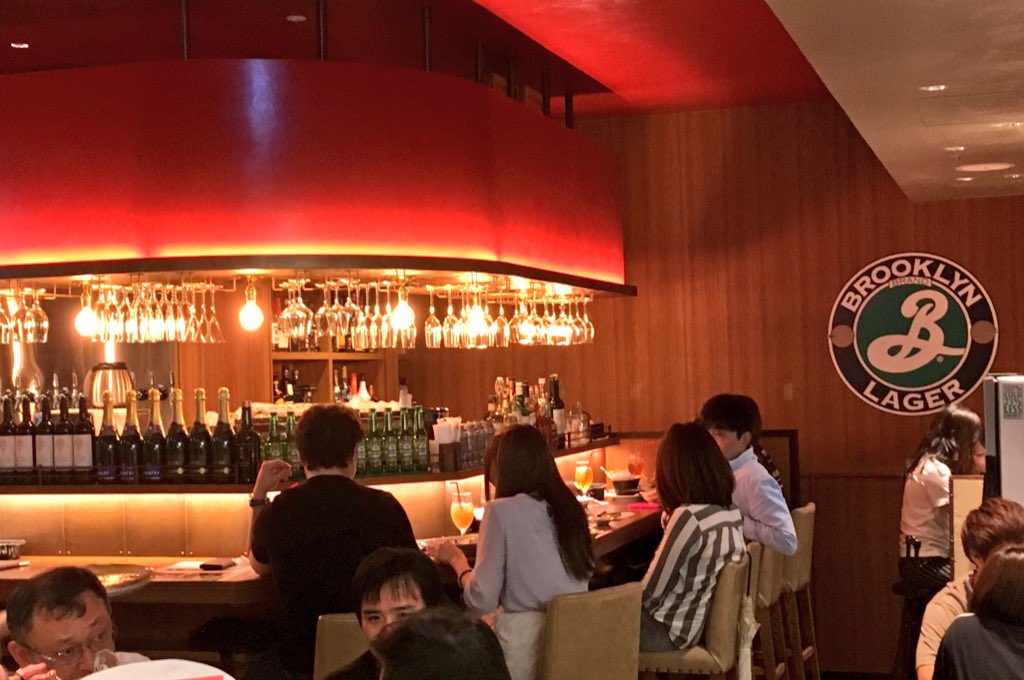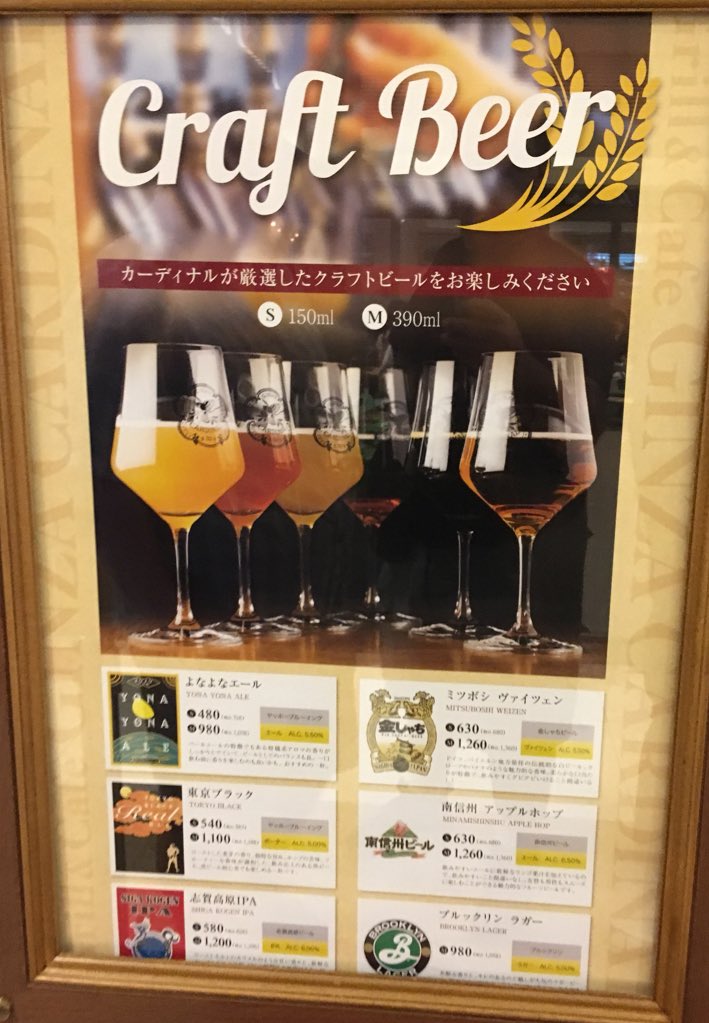 Well, okay... maybe add in a beer or two at the end of the day!
Now,
POST YOUR COMMENTS!!!!
After all, we took the time to write this report, the least you can do is post something nice about it!
Click HERE for Part Eighteen of our 2018 TPR Japan Trip!
Last edited by
robbalvey
on Sat Jun 23, 2018 3:39 pm.