REGISTER
for our forum to leave a comment!
Click
HERE
for an index of all our Japan 2018 Trip Updates
Follow our LIVE updates on Twitter and Instagram Stories!
------------------------------------------------------------------------------------------------------
So we went to Universal Studios Japan...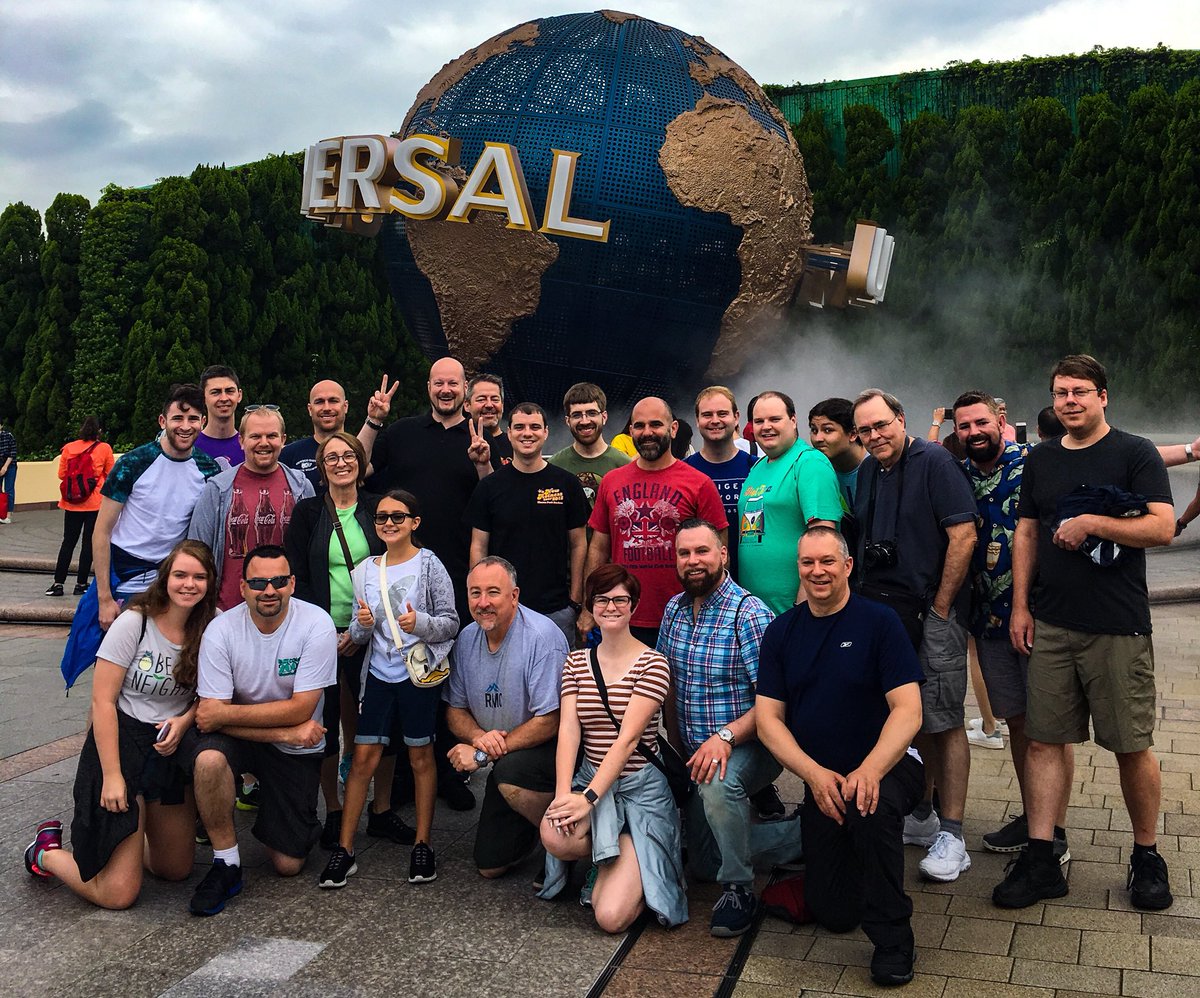 Look where TPR is at today! Universal Studios #Japan!!!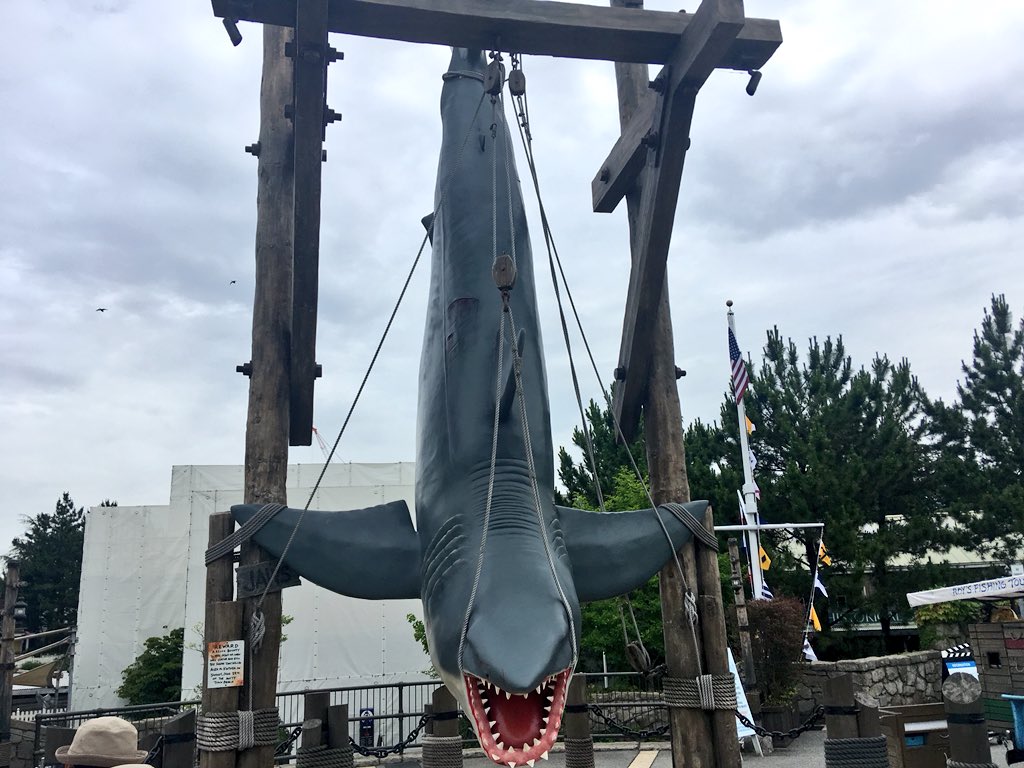 Jaws > Potter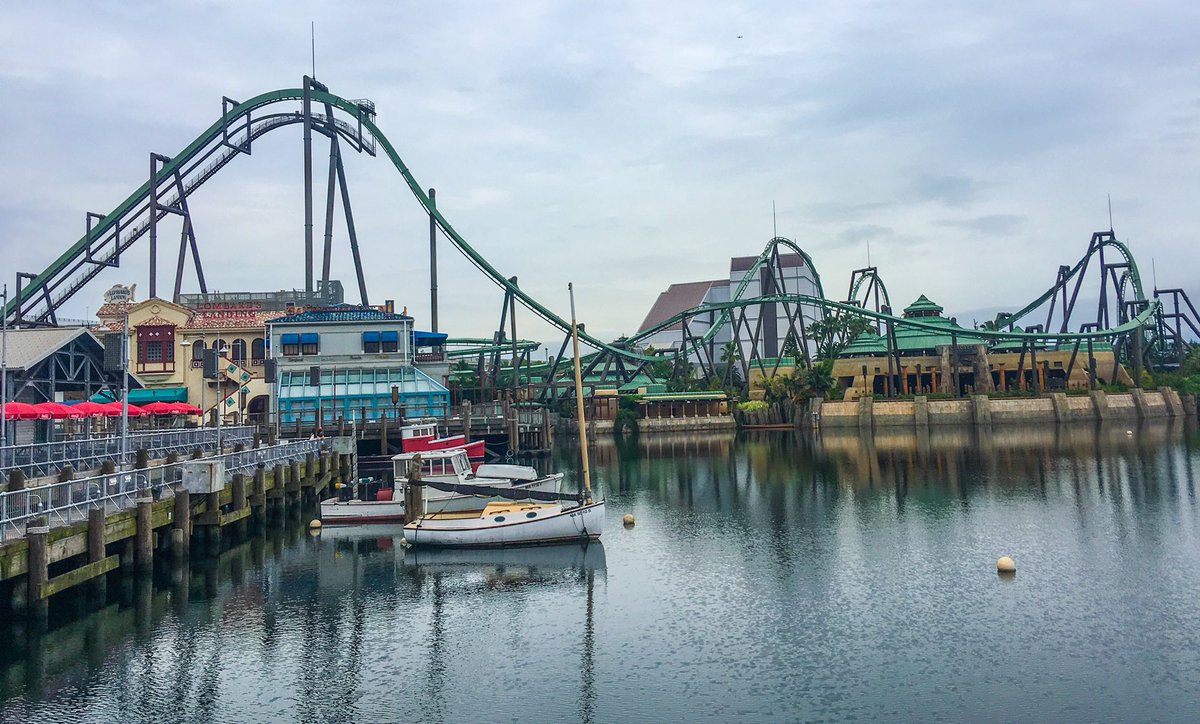 I can't be the only one who would LOVE to see a giant B&M flying coaster towering over one of the #Orlando Universal parks, right?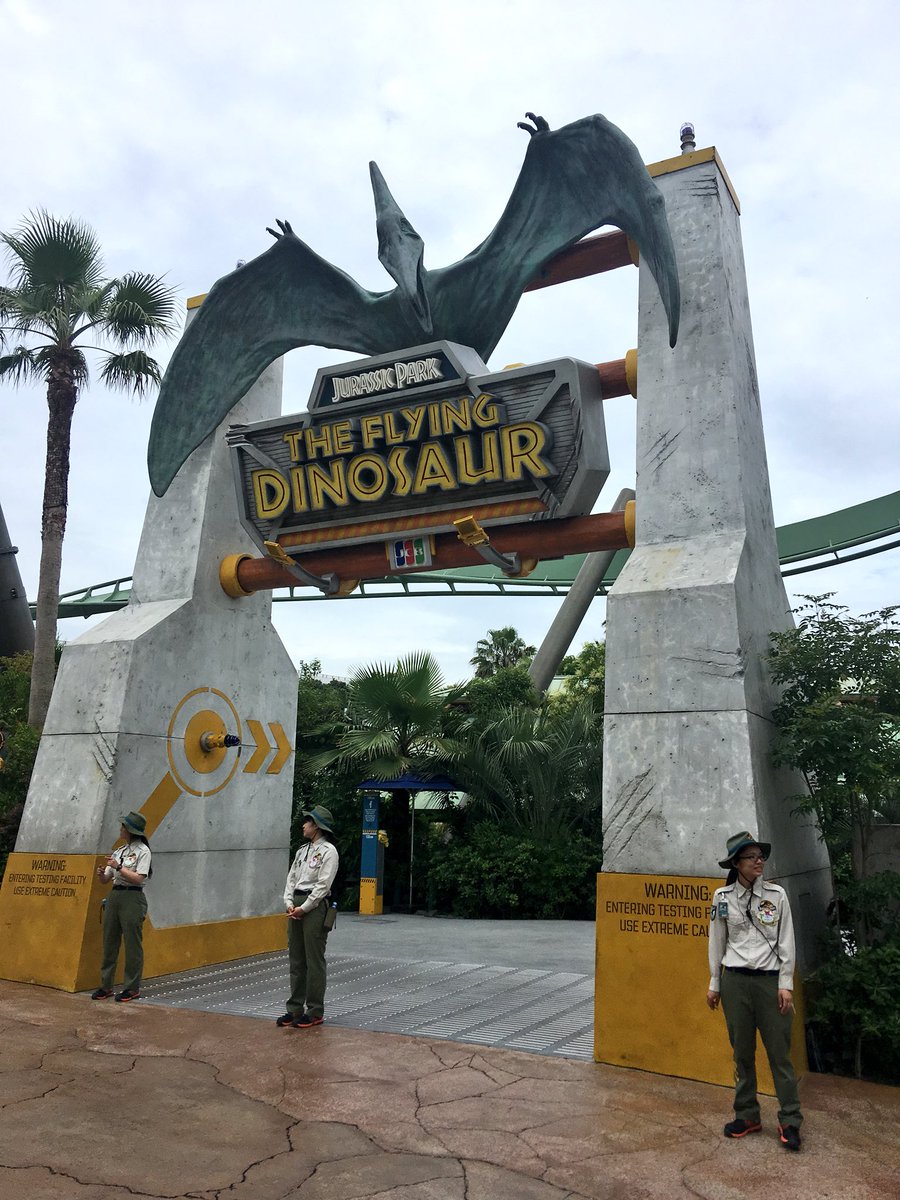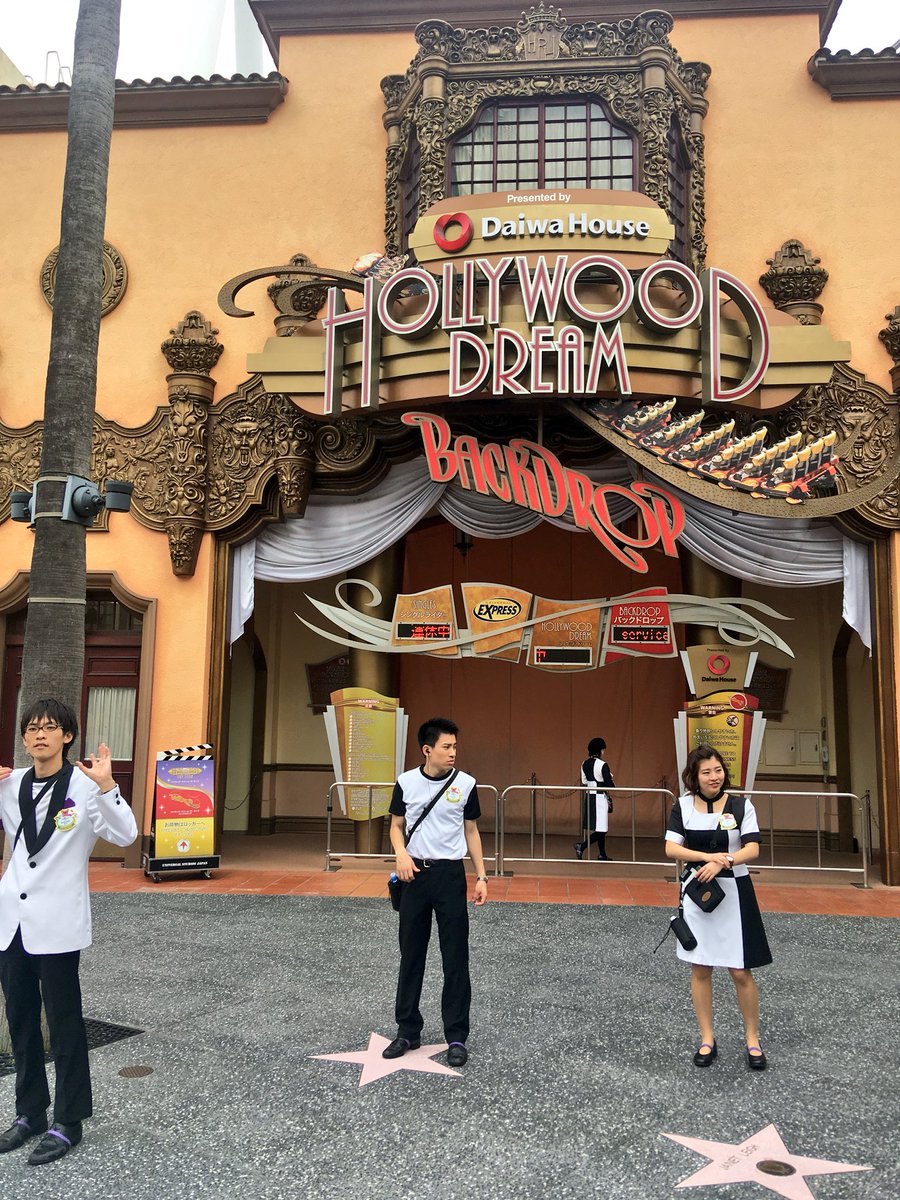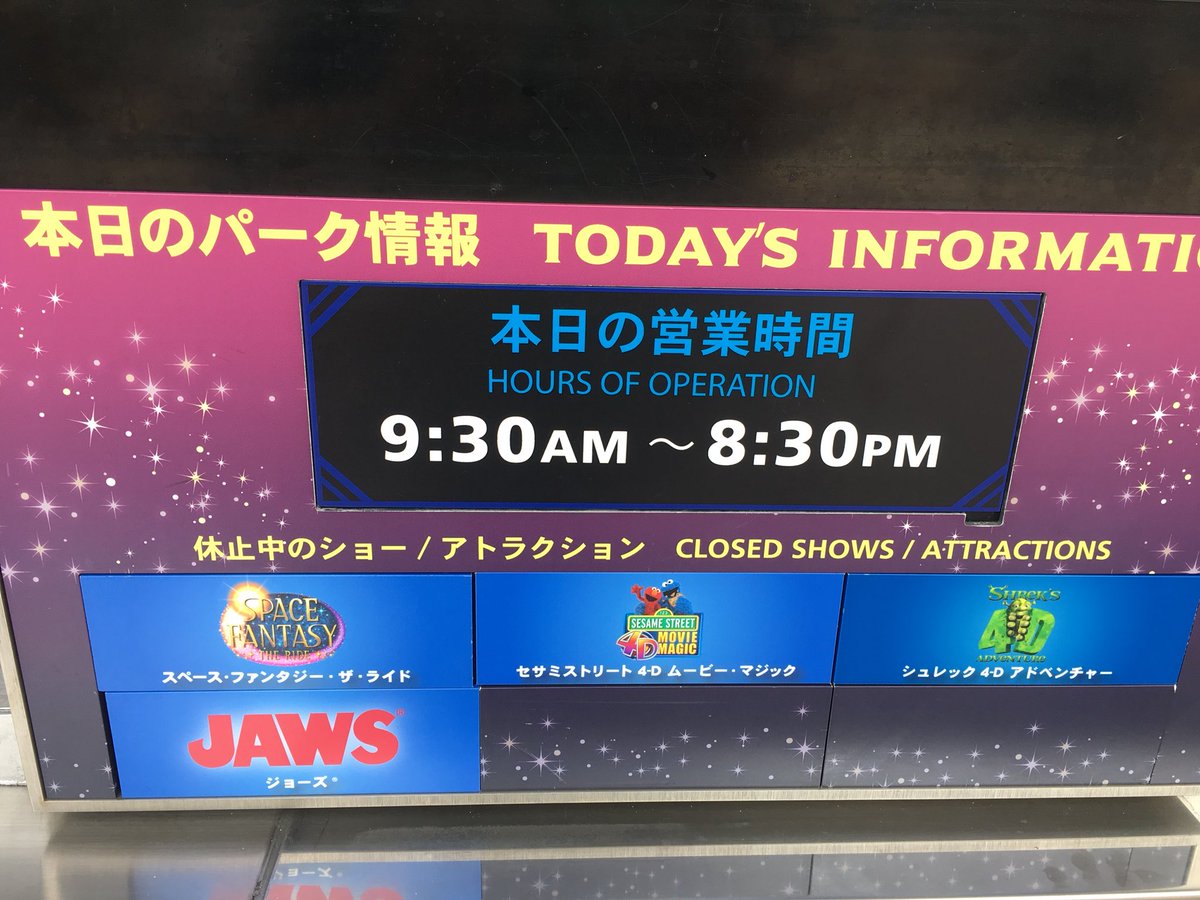 Dear Universal Japan - It would be really REALLY nice if you could have posted that three of your major rides were closed before people bought tickets for the park. Flying Dinosaur, Hollywood Dream, and Backdrop were NOT on your "closed rides" list at the ticket booth today. These rides were closed ALL DAY today and you never updated your closed rides list at your ticket booths. I'm sorry but that is a "dick move."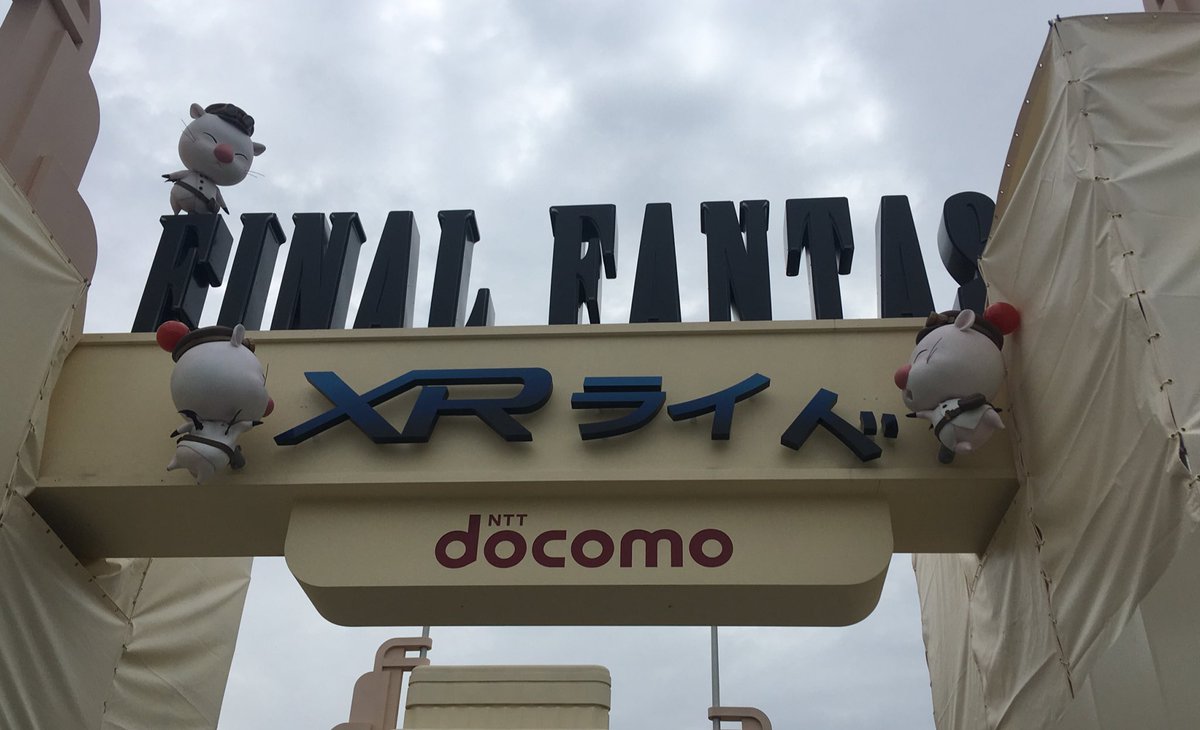 Pro Tip! If you don't care about Final Fantasy just take your VR Goggles off! Most of the Space Fantasy props are still there minus some of the lighting, audio, and video! Even with the missing stuff that's still better than a VR coaster IMO!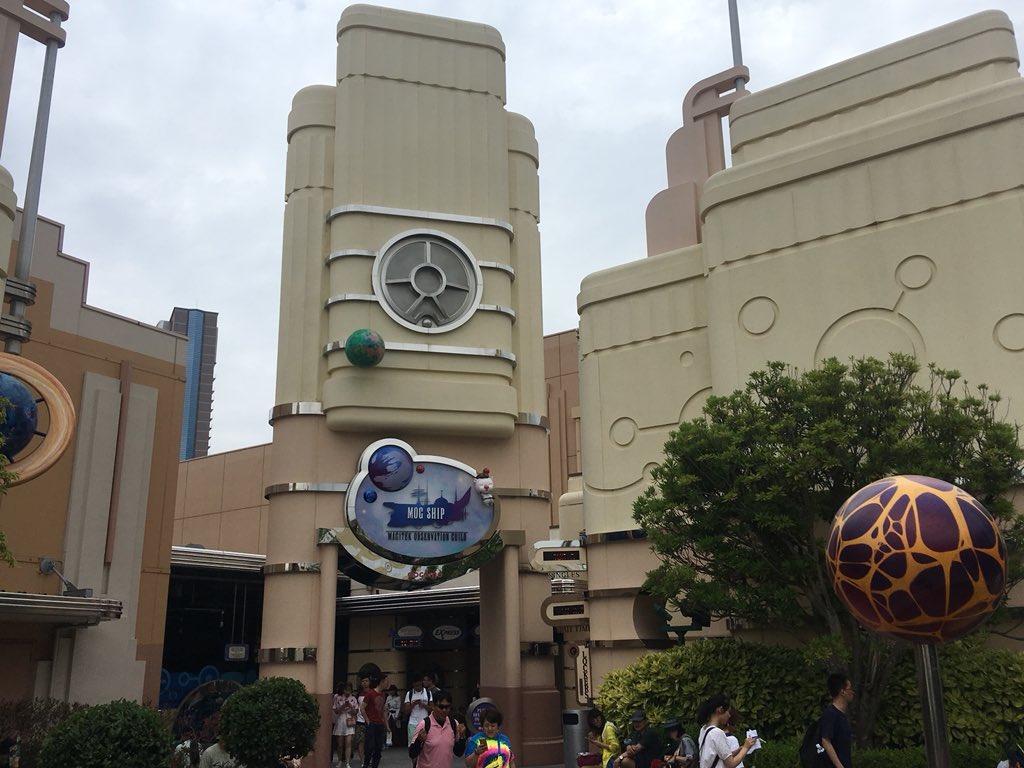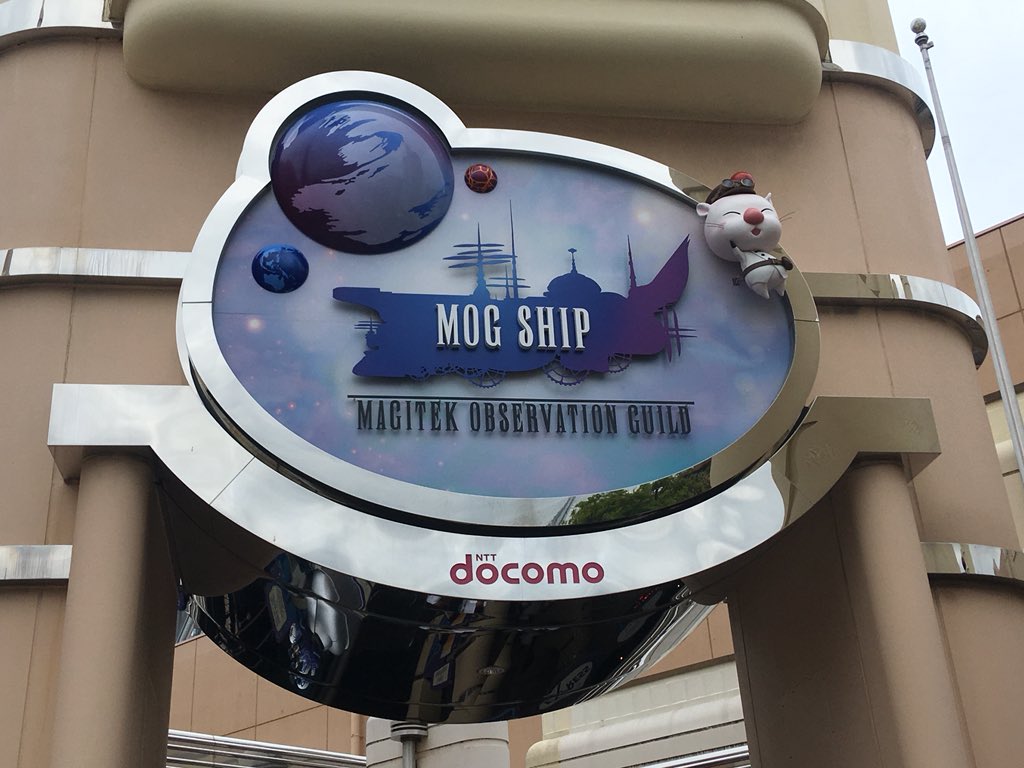 The queue and everything for the Final Fantasy ride was pretty cool, but of course I was told to put EVERYTHING in a fluffy, fluffy bunny filled with medicine and goo so no photos, sorry! Most of the old Space Fantasy props are gone in case anyone was wondering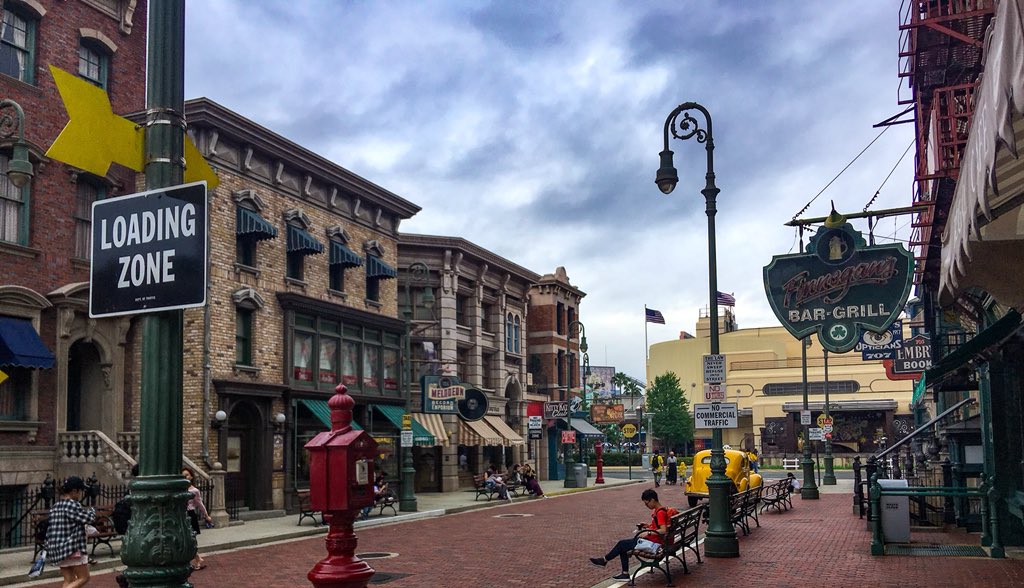 There are certain areas of Universal Studios Japan that were lifted right out of @UniversalORL! It's sometimes hard to tell the difference!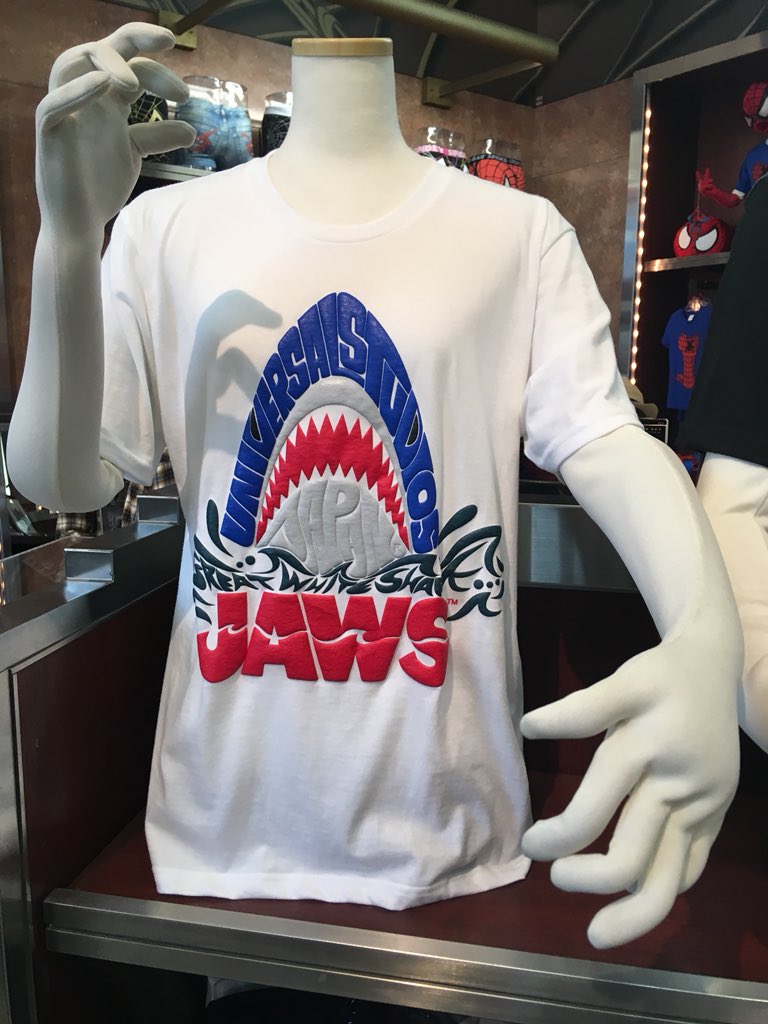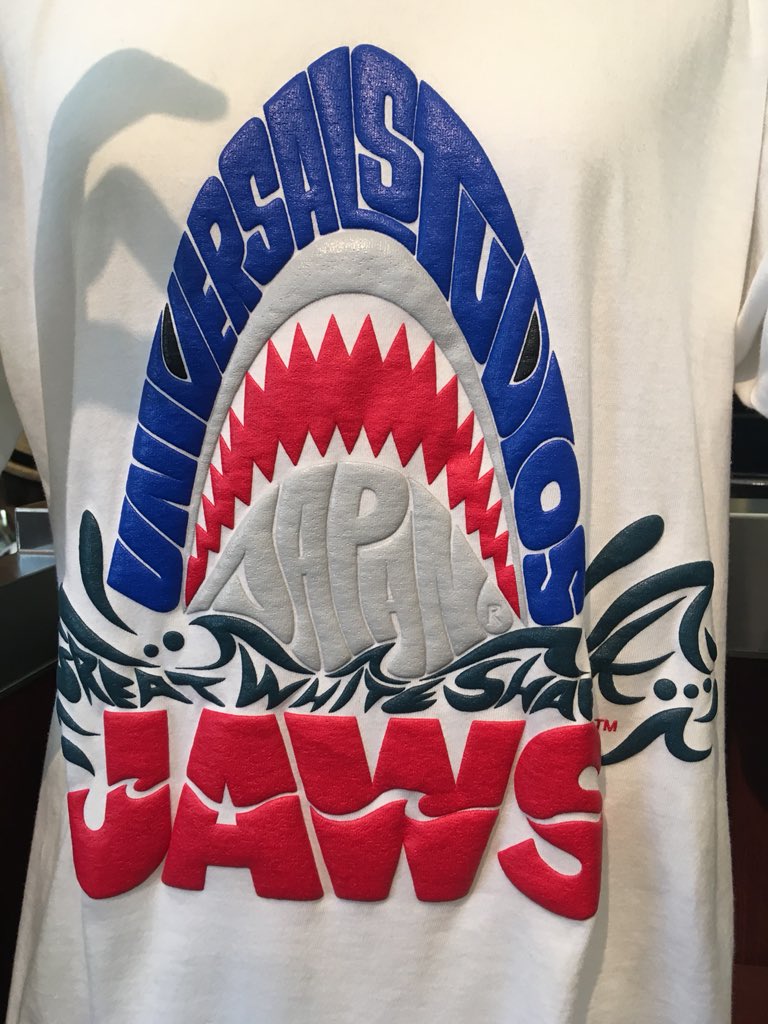 LOVE this Jaws shirt!!!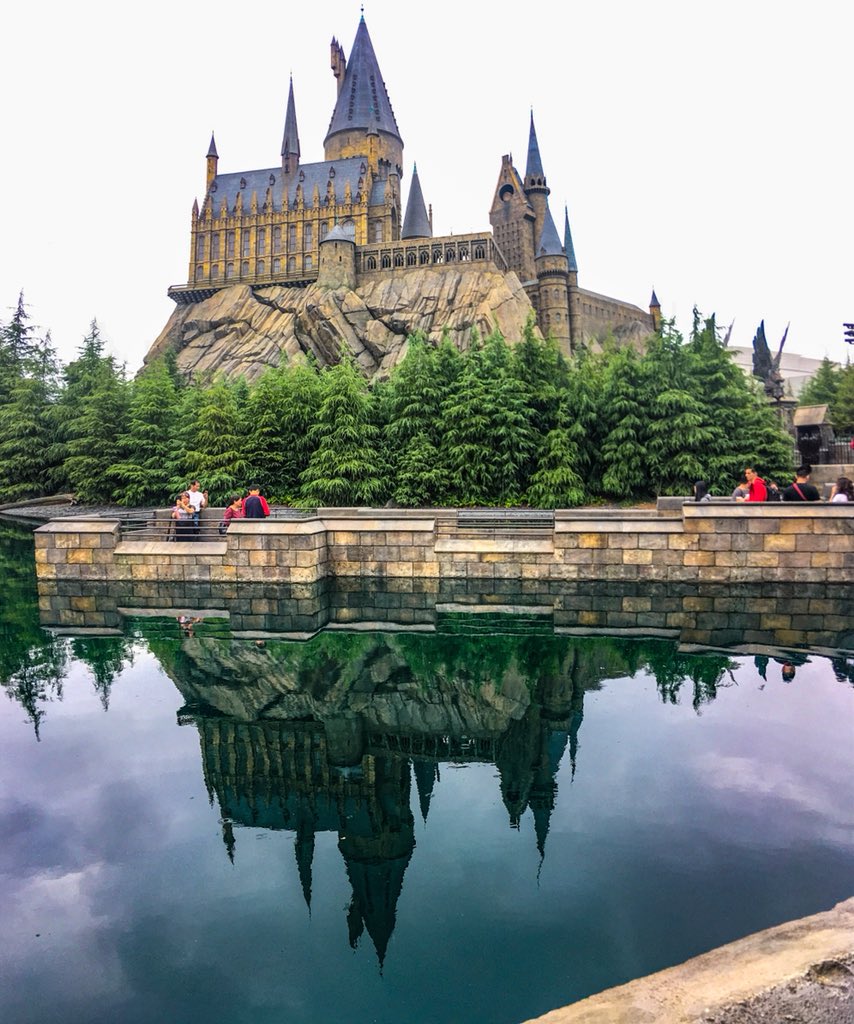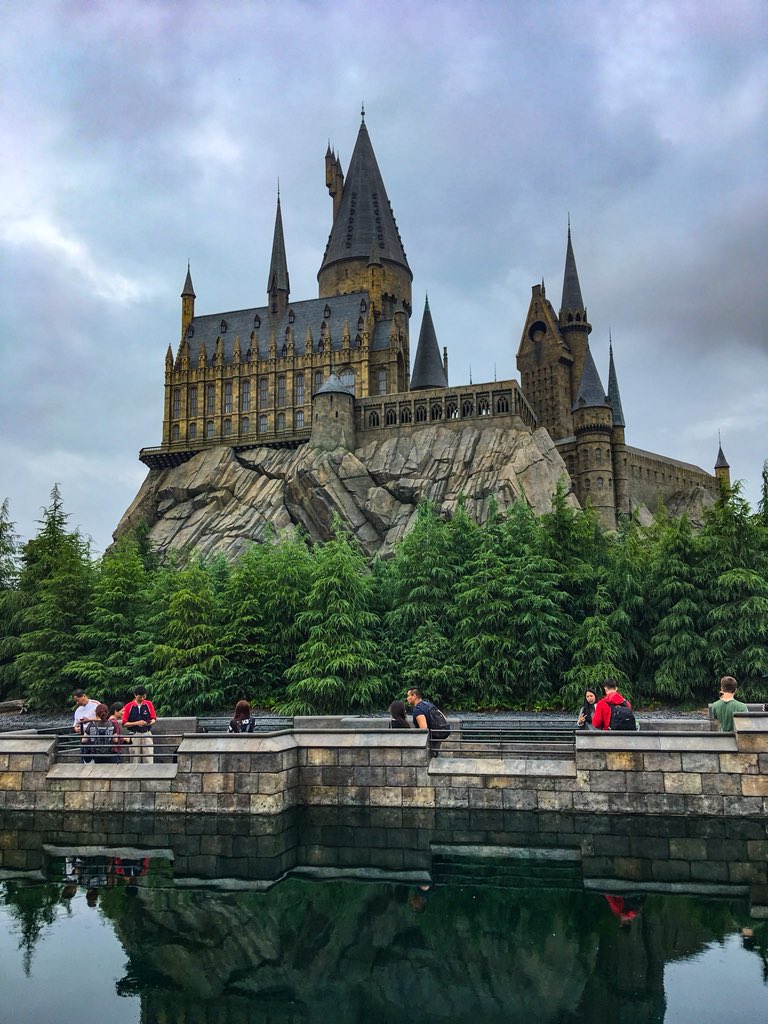 I admit that I'm not a huge Harry Potter fan so I often miss some details in the lands but is this view of the castle with the water available at @UniversalORL or not? It looks GREAT here at Universal Studios Japan!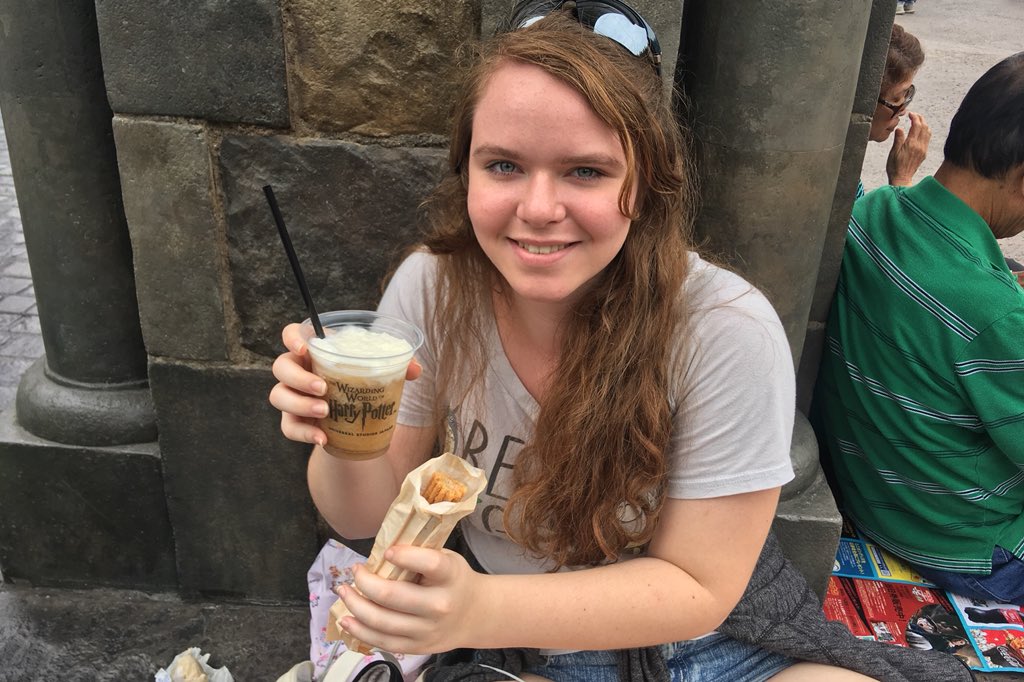 Megan is having a Harry Potter Churro and a Butterbeer! LIKE or RT if you want one, too!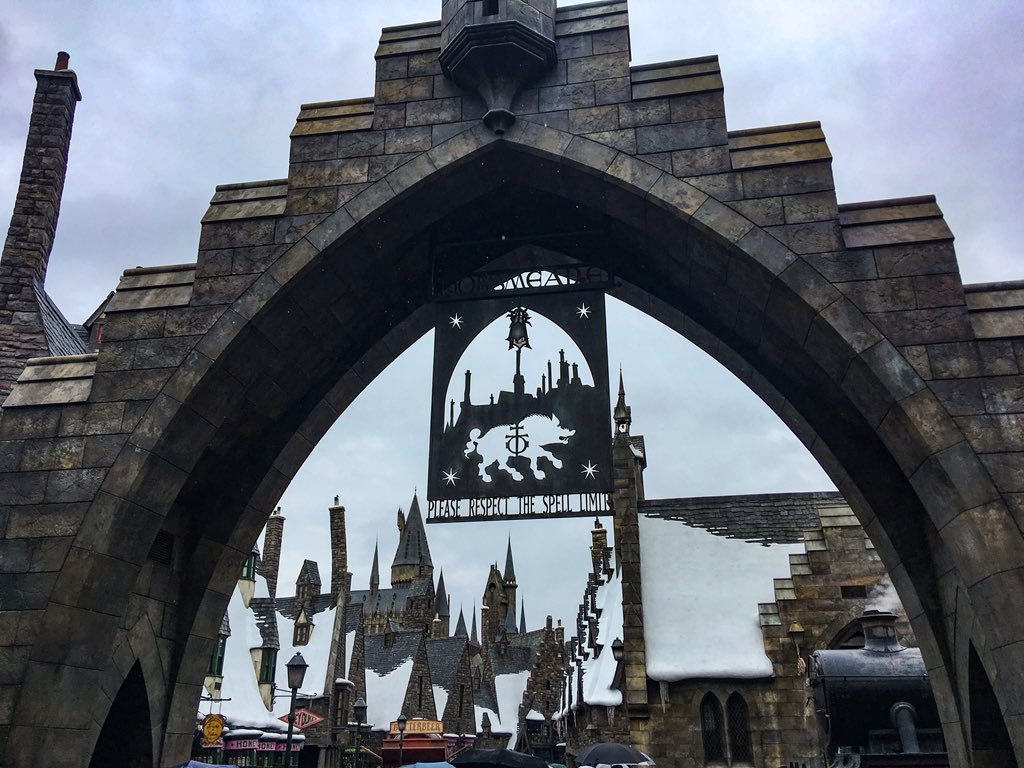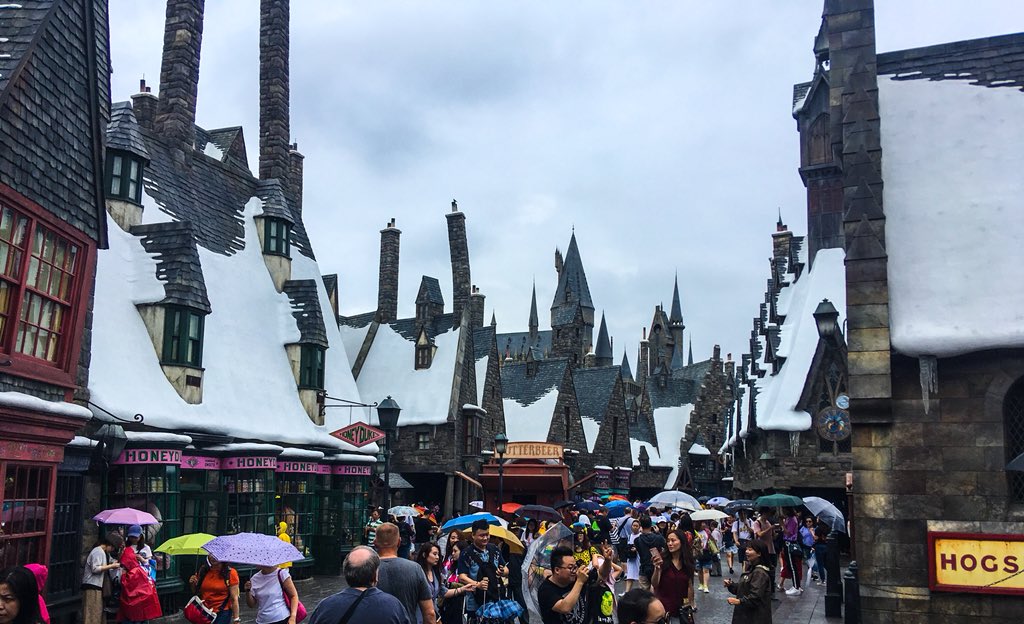 Here's what the entrance area to Hogsmede looks like at Universal Studios Japan. Looks familiar to the other lands, doesn't it?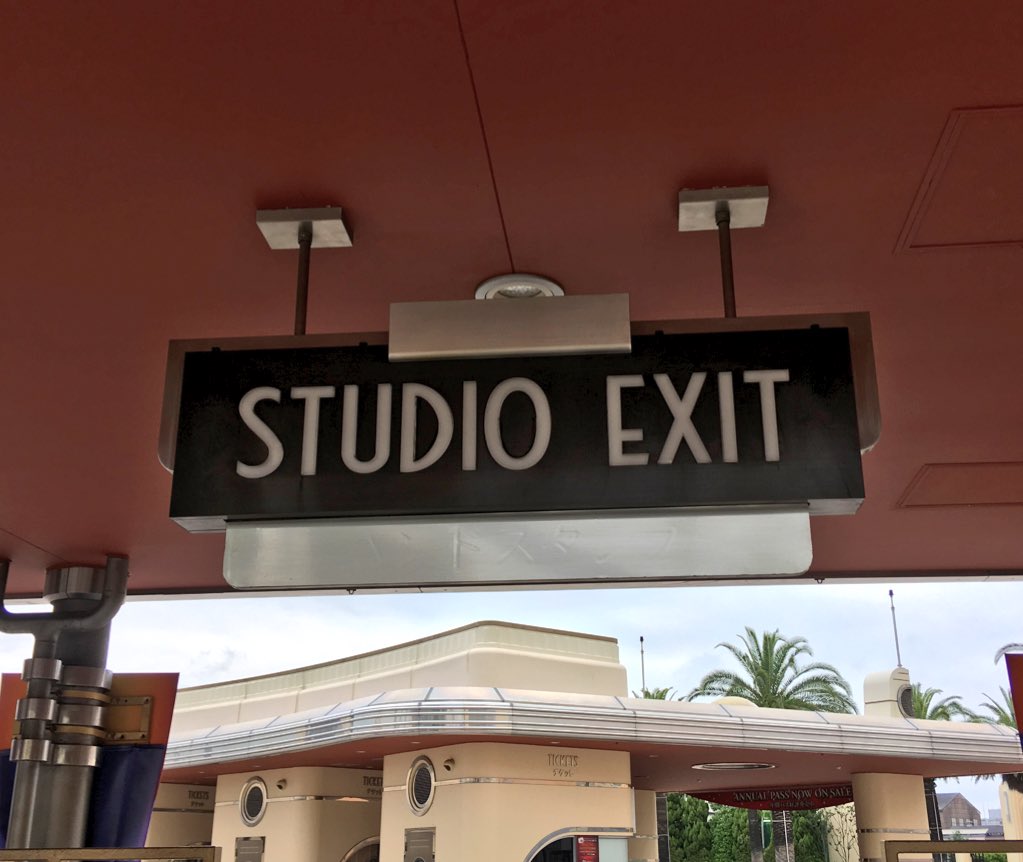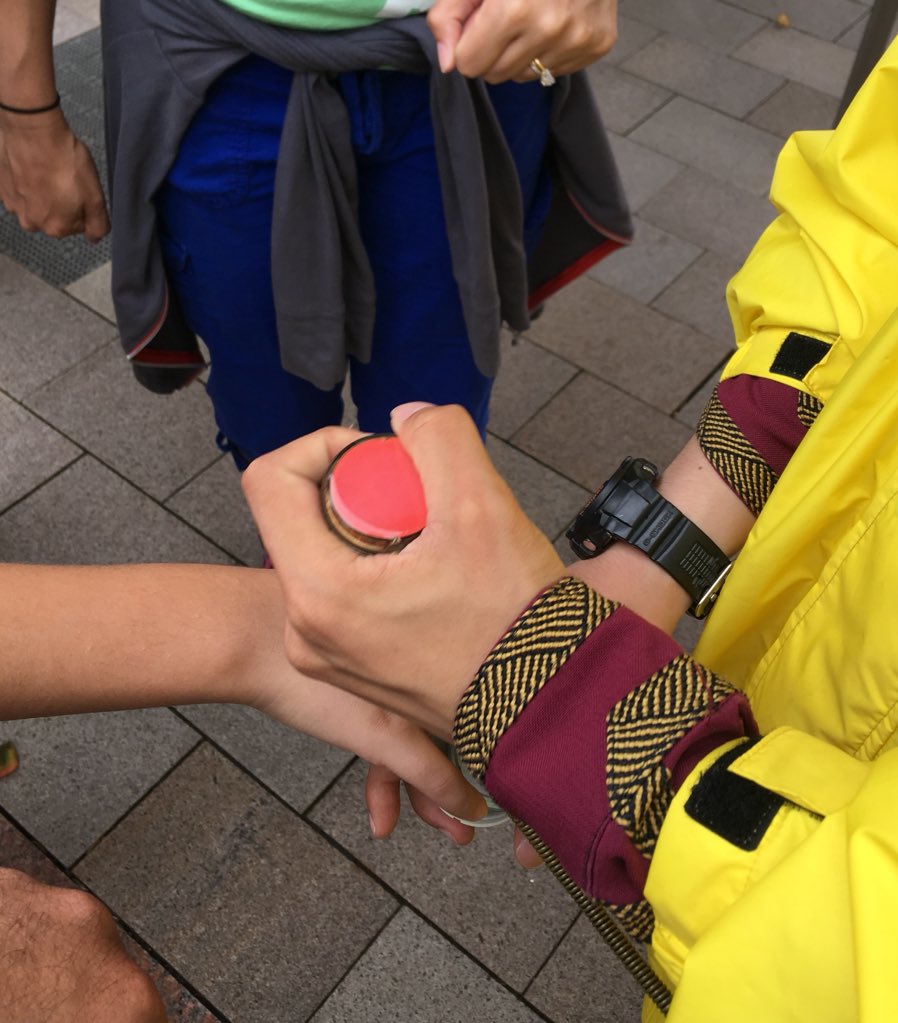 This is an odd policy at Universal Japan. The park has an inconsistent "no reentry" policy. When we said we wanted to leave the park to go to City Walk, we were told we needed to buy another admission to come back in. If we said we were going to the hotel, we got a hand stamp.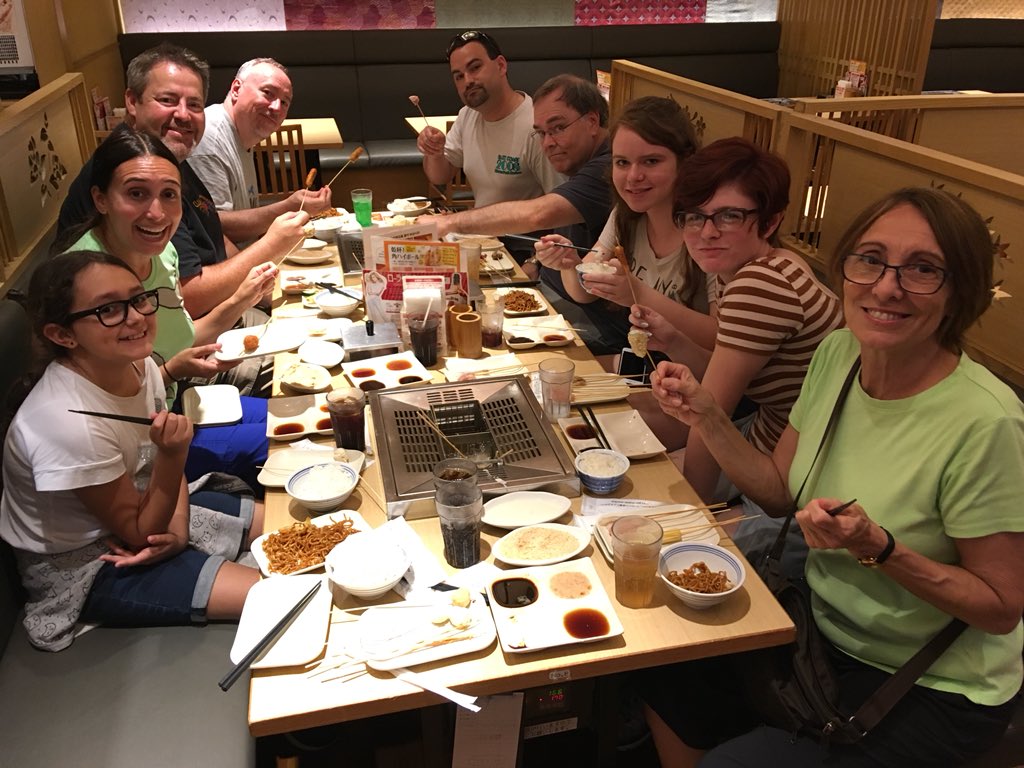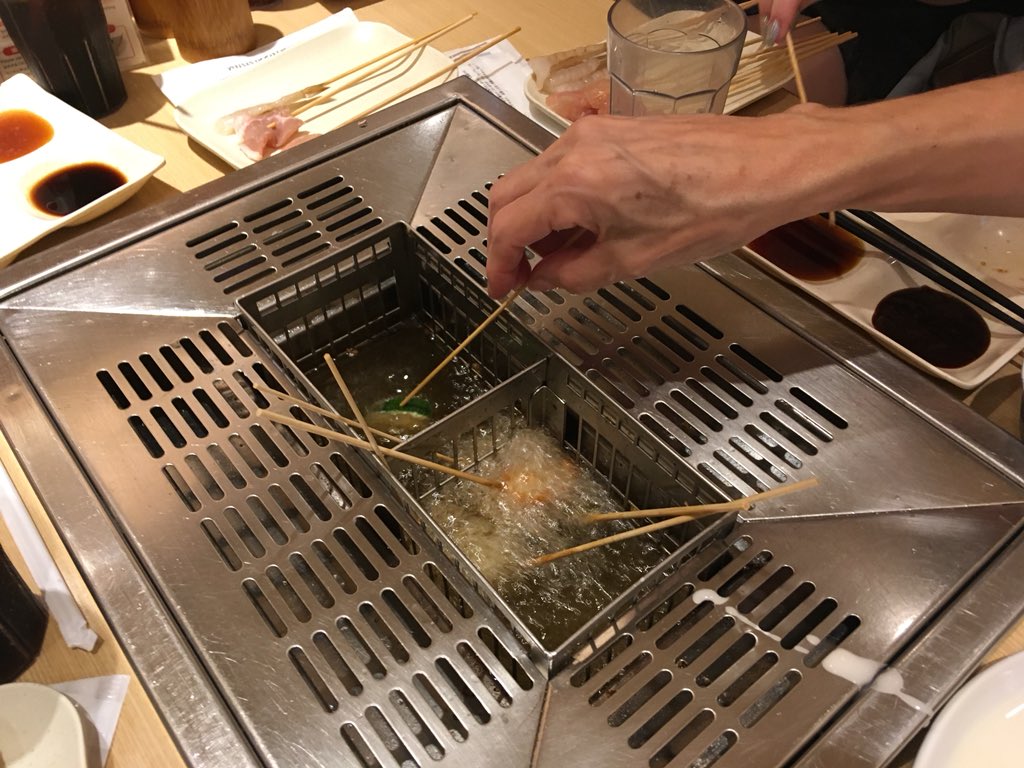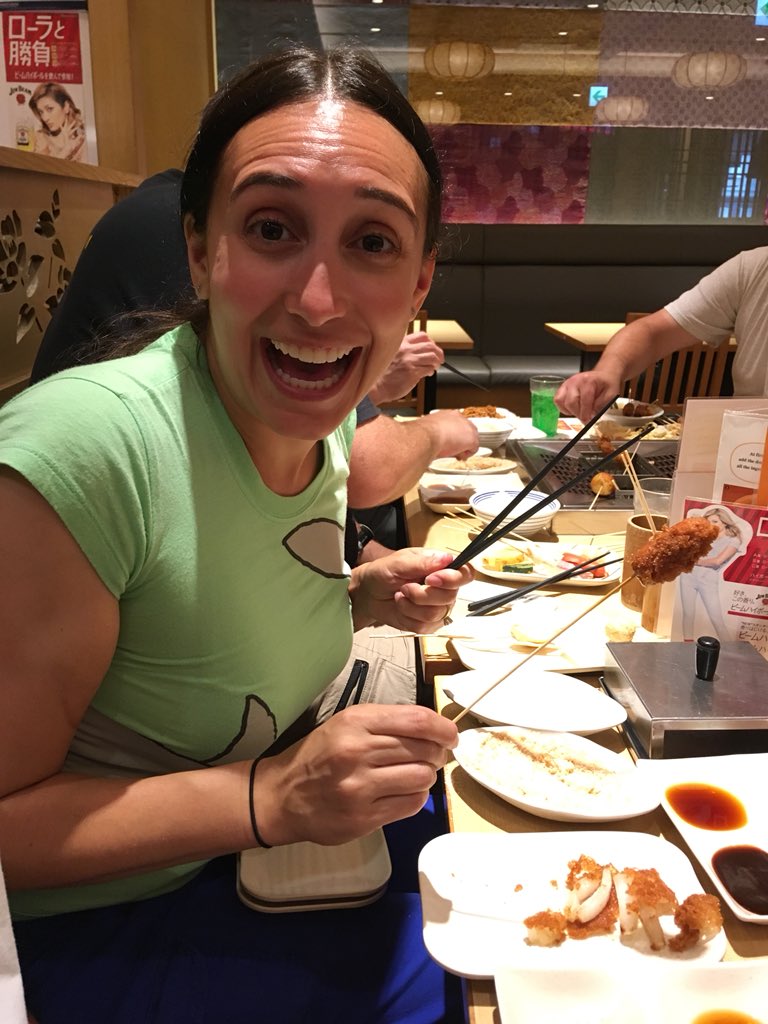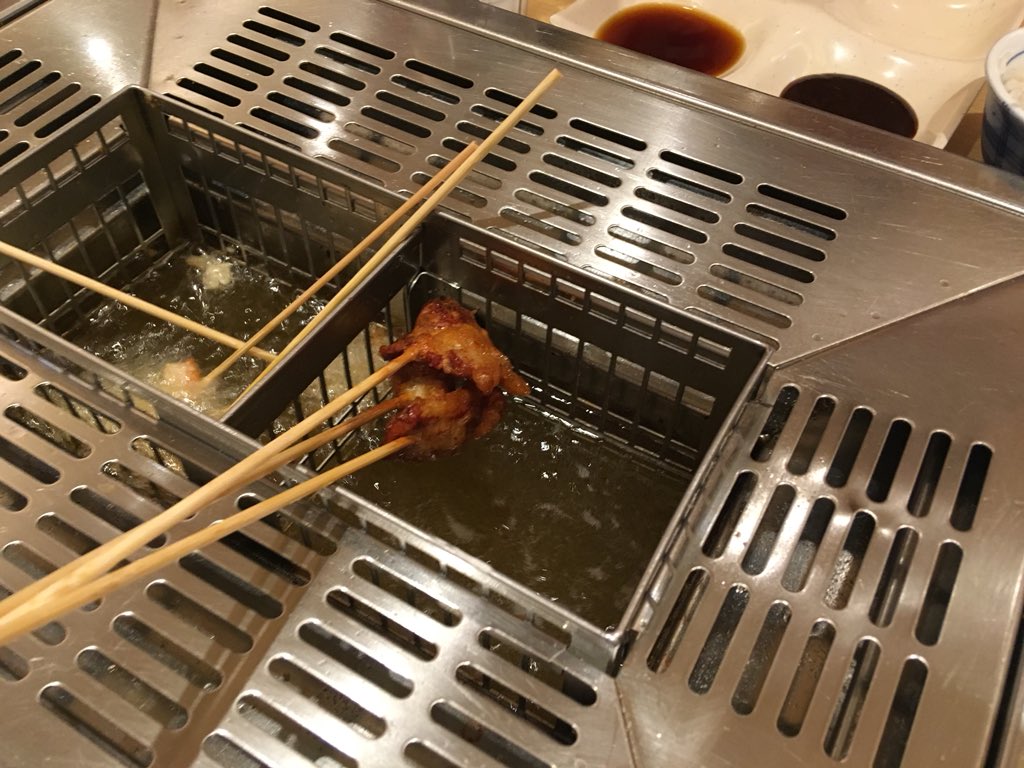 So we went to the "deep fry stuff on sticks at your table" place in City Walk. We have two deep fryers at our table. What could go wrong?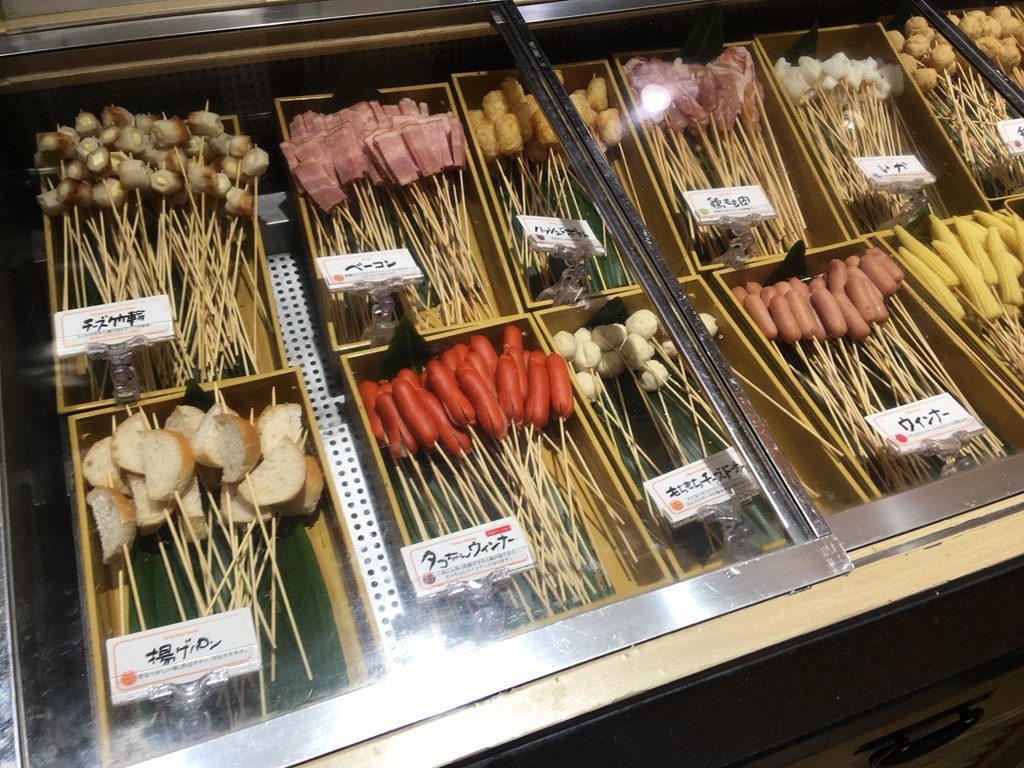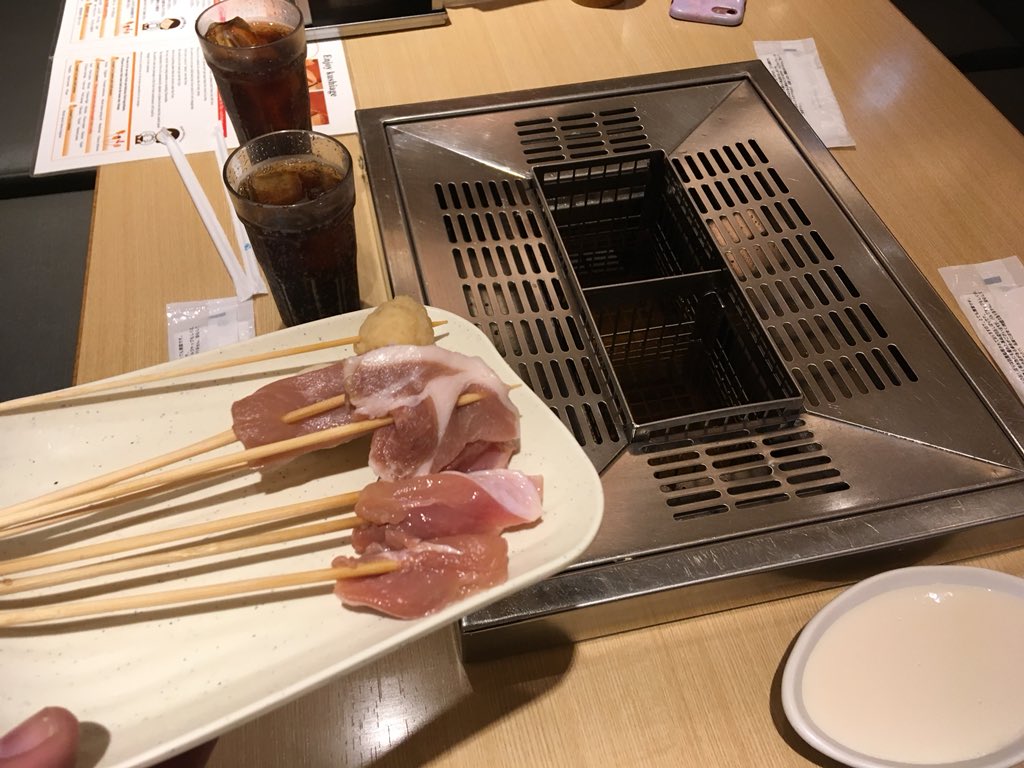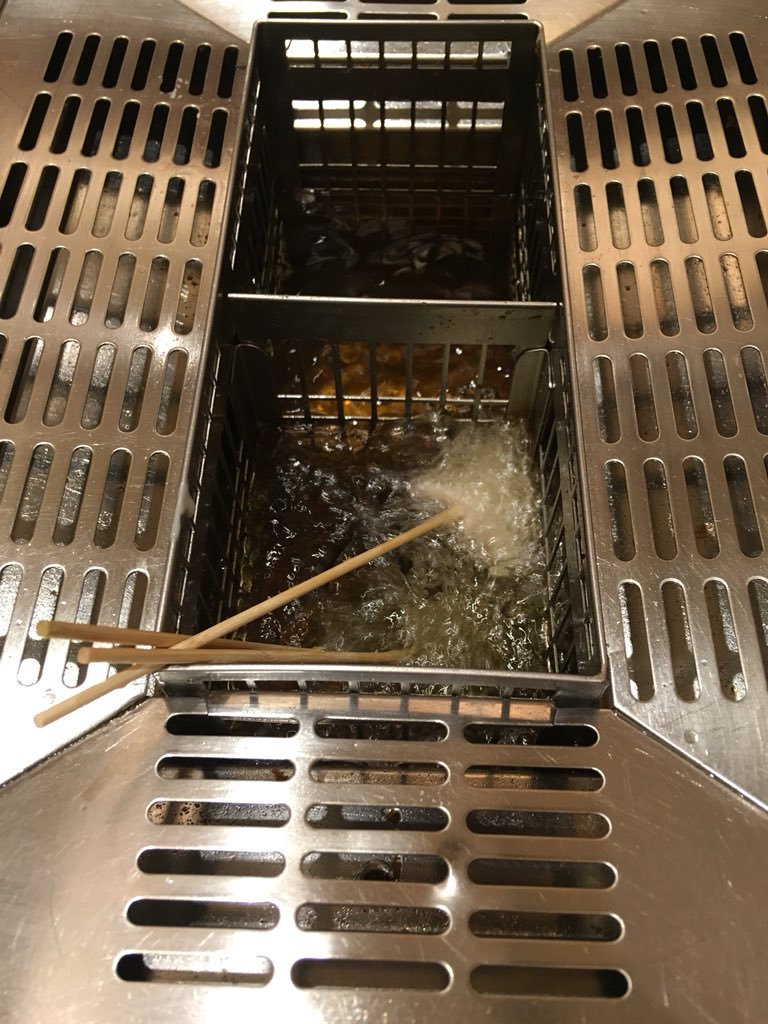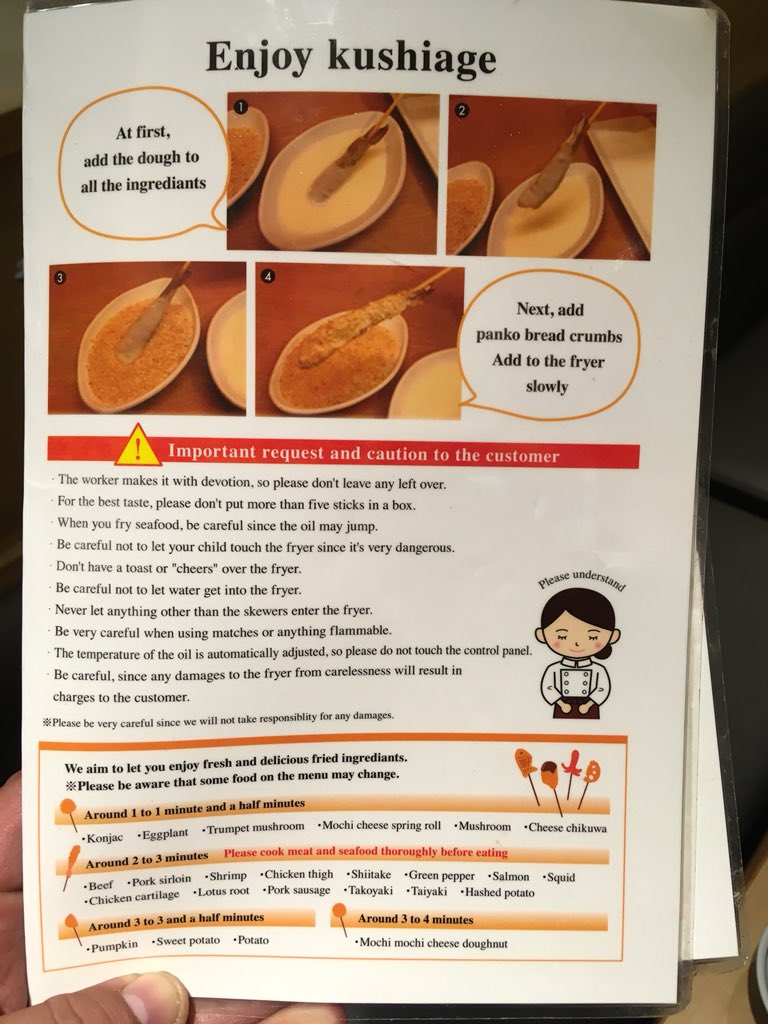 At this place you have 90 minutes "all you can eat" and you go to the "stuff on sticks" bar, grab what you want, then go back to your table and deep fry! Come back as much as you want for 90 minutes! It's delicious!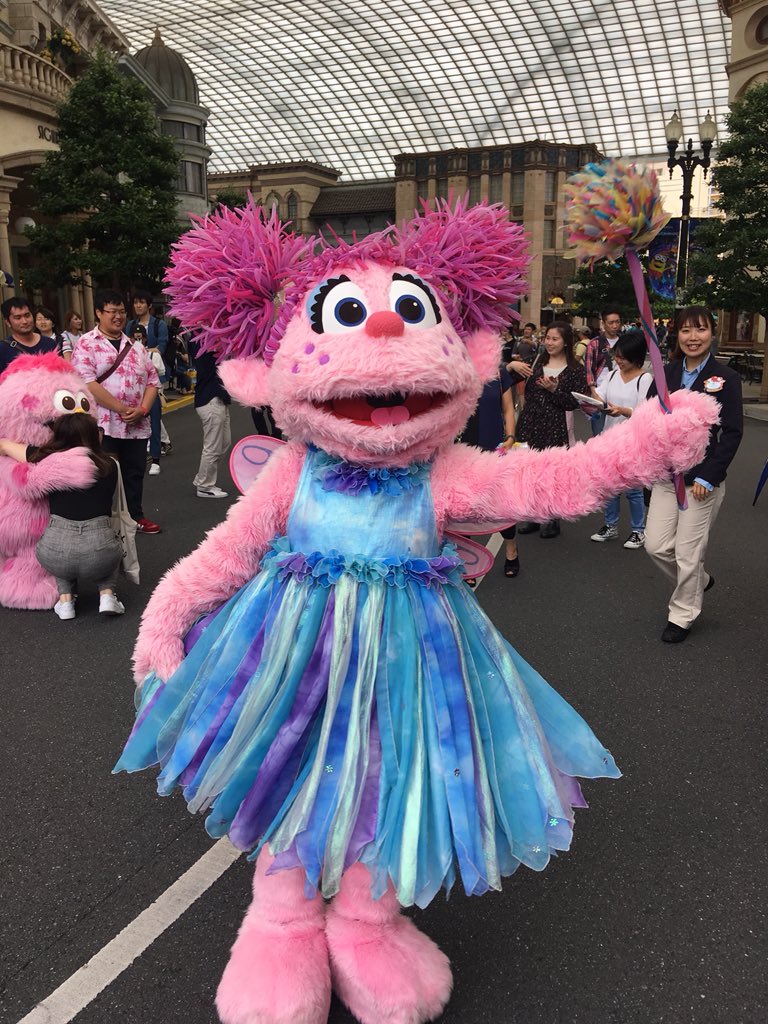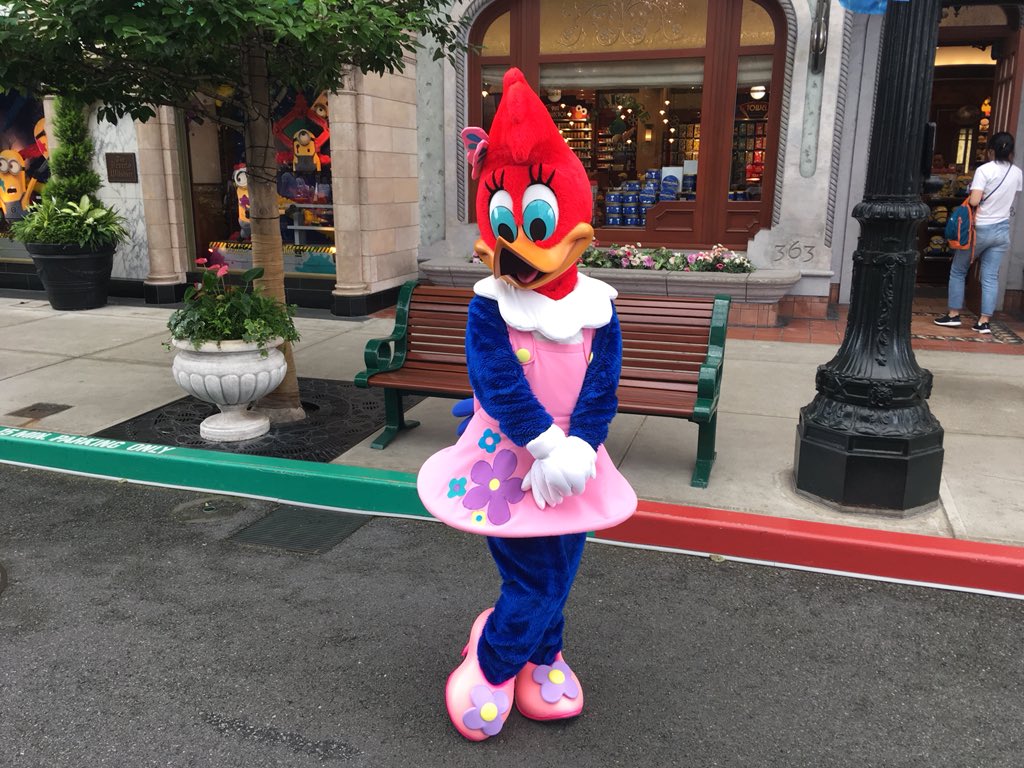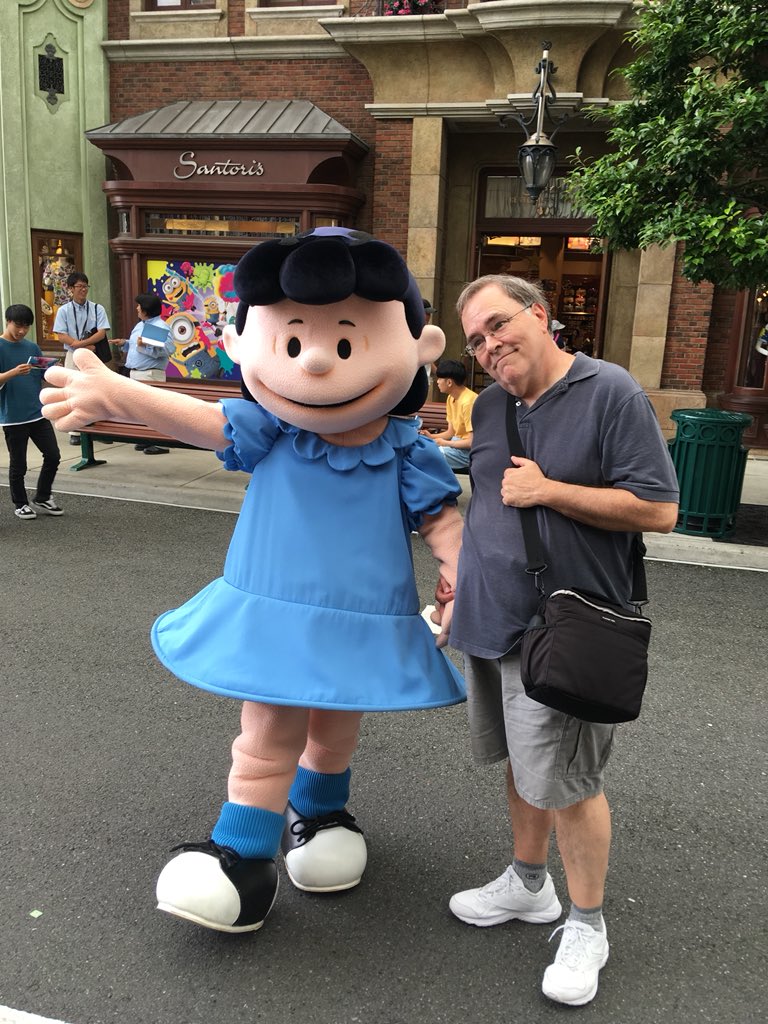 Here's a few of the characters out on the streets today at Universal.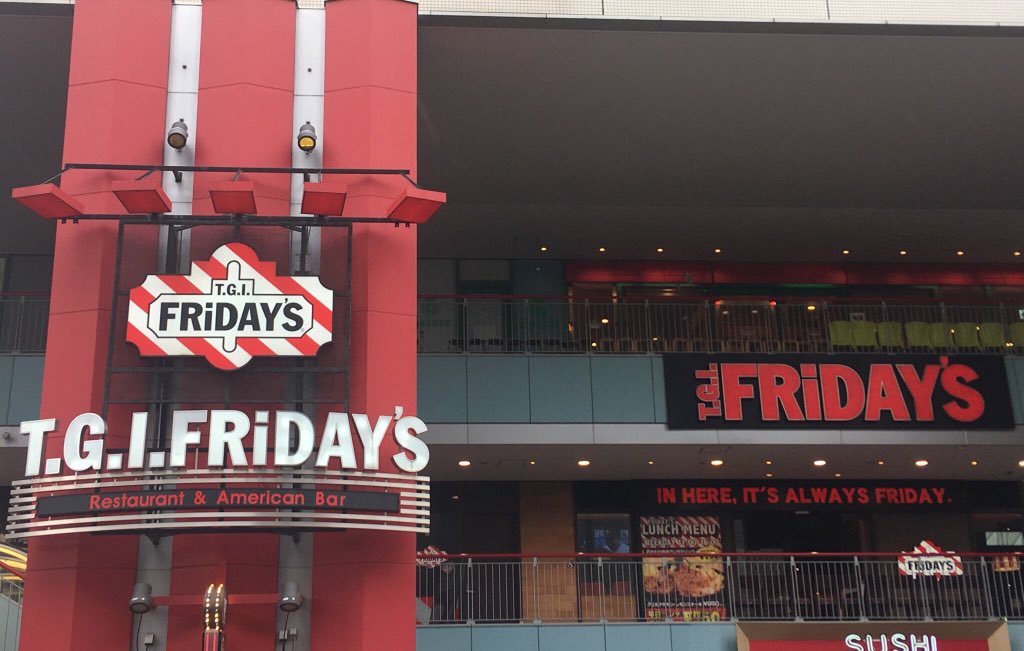 Don't eat here. There are plenty of great Japanese restaurants and quick service locations at Universal Japan City Walk. You would be doing yourself a favor by trying any of those over eating at TGI Friday's which isn't that much different than it is in the US.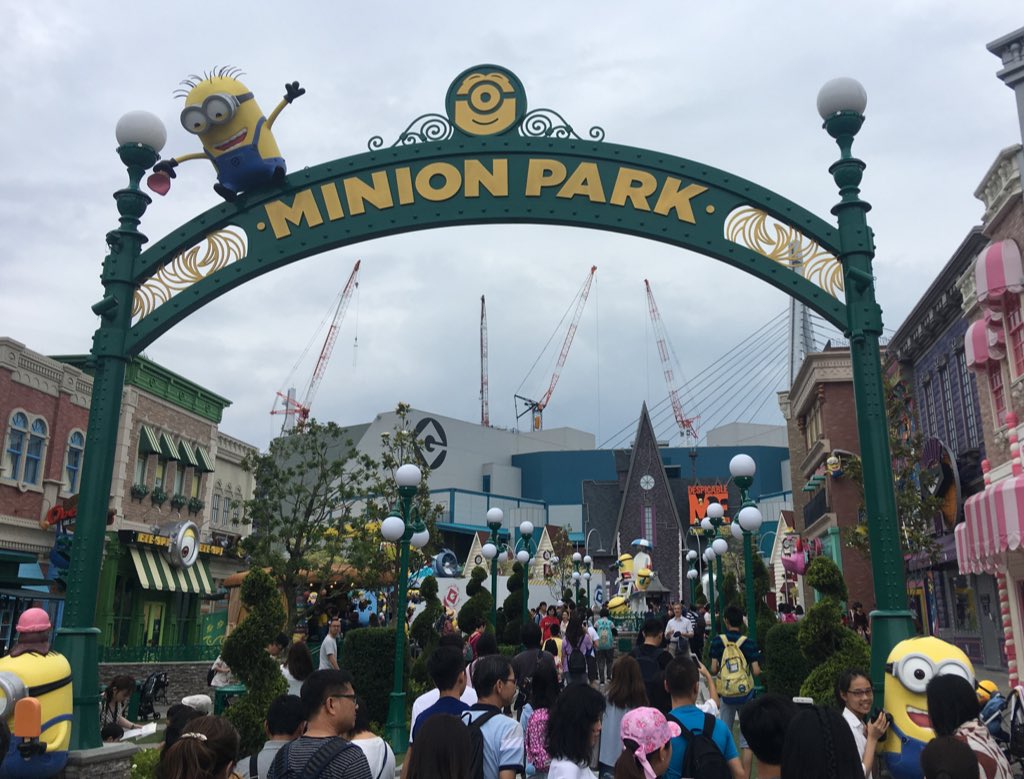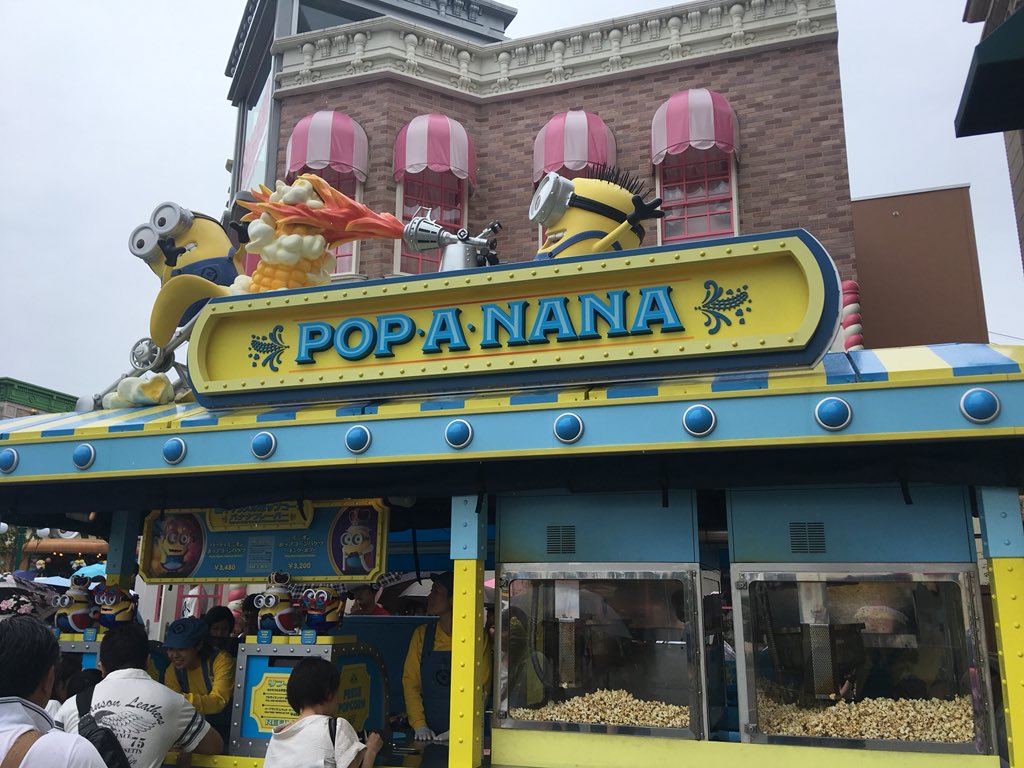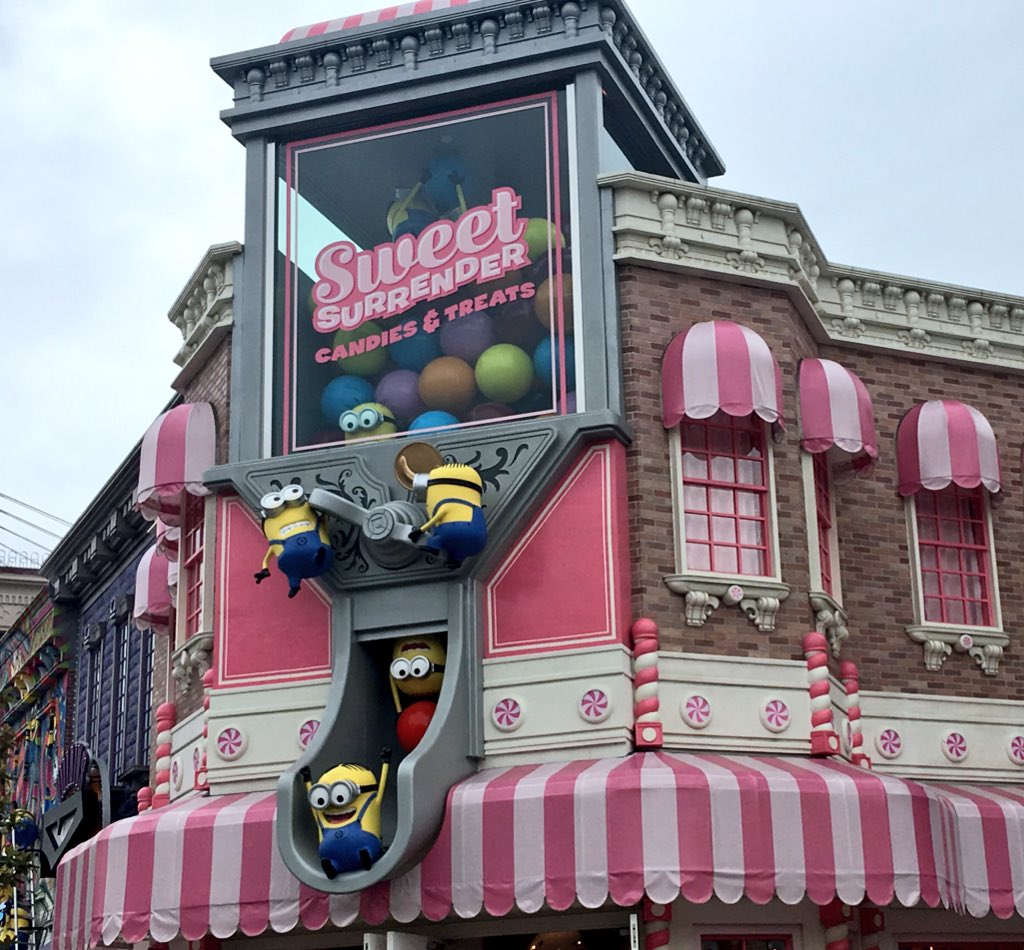 Back to the Future has recently become the "Minions" area including their own ride!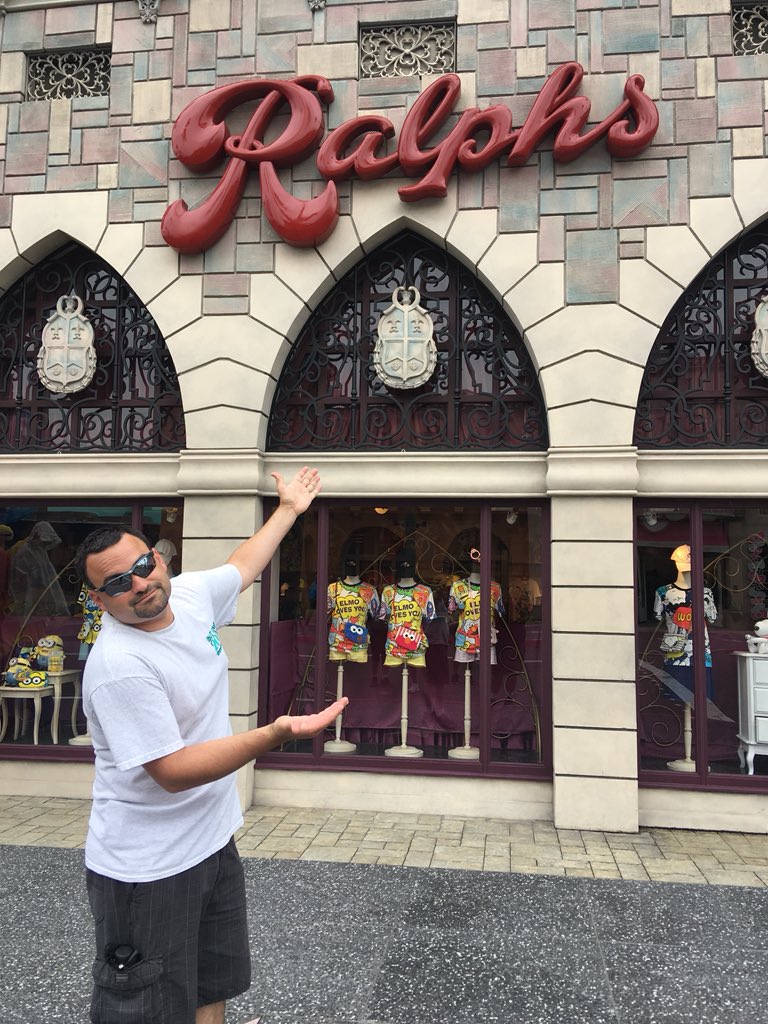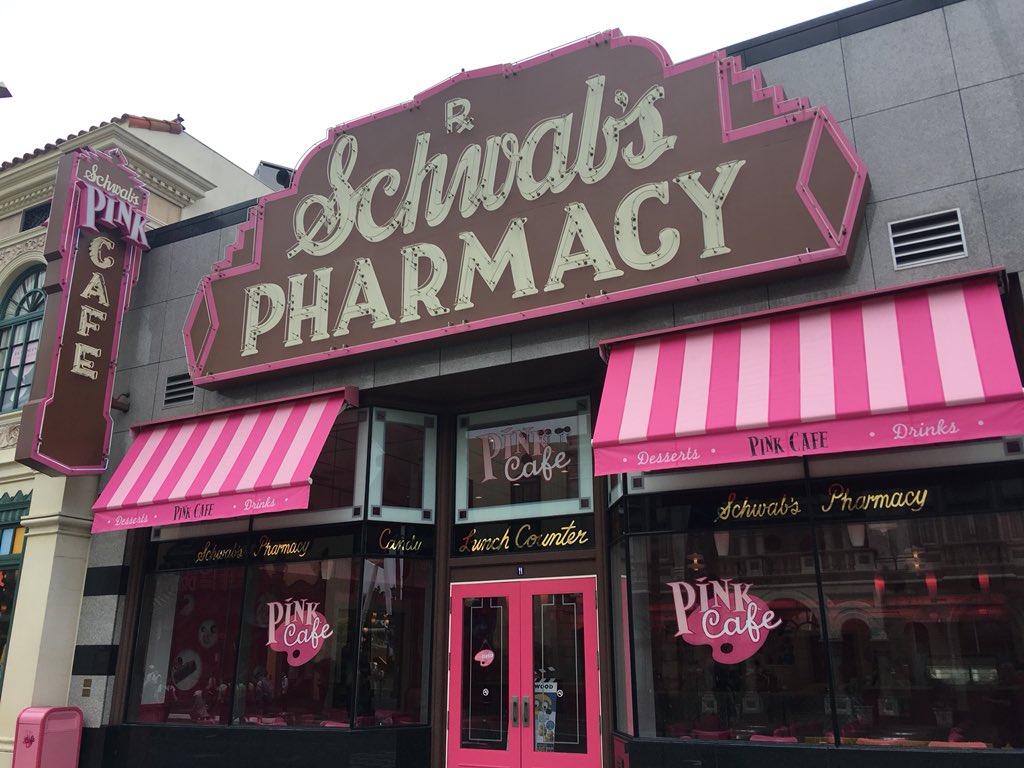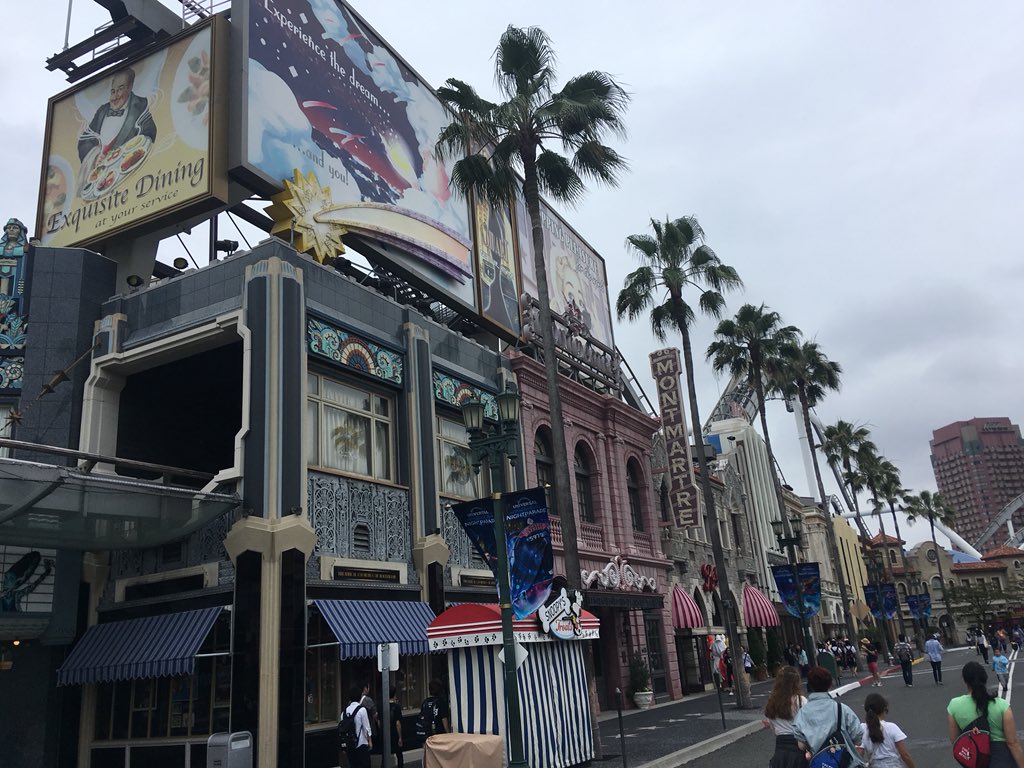 More areas of Universal Studios Japan that closely resembles @UniversalORL!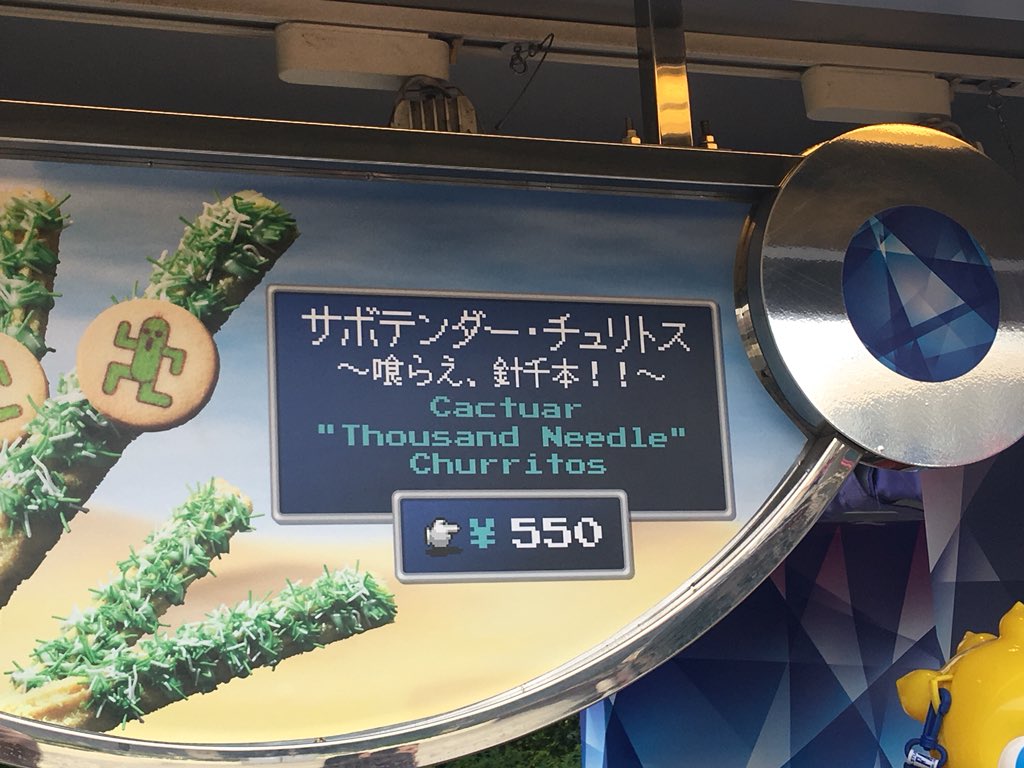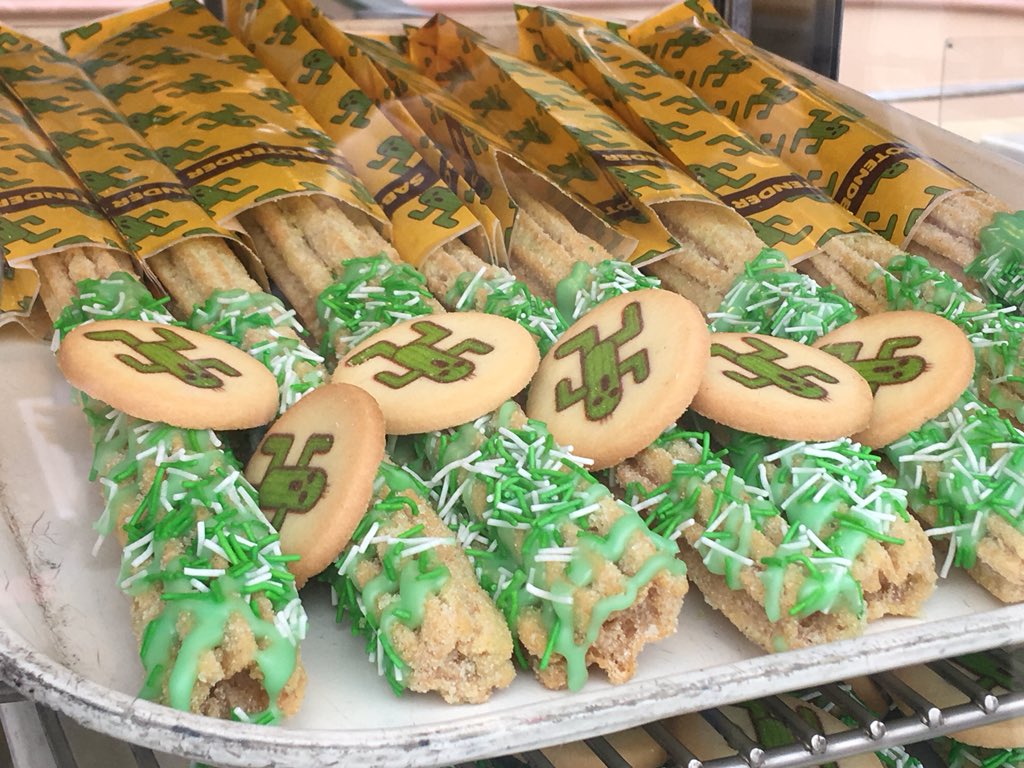 I'm not exactly sure what "Thousand Needle" Churritos are but I'm sure someone who is into Final Fantasy can tell us!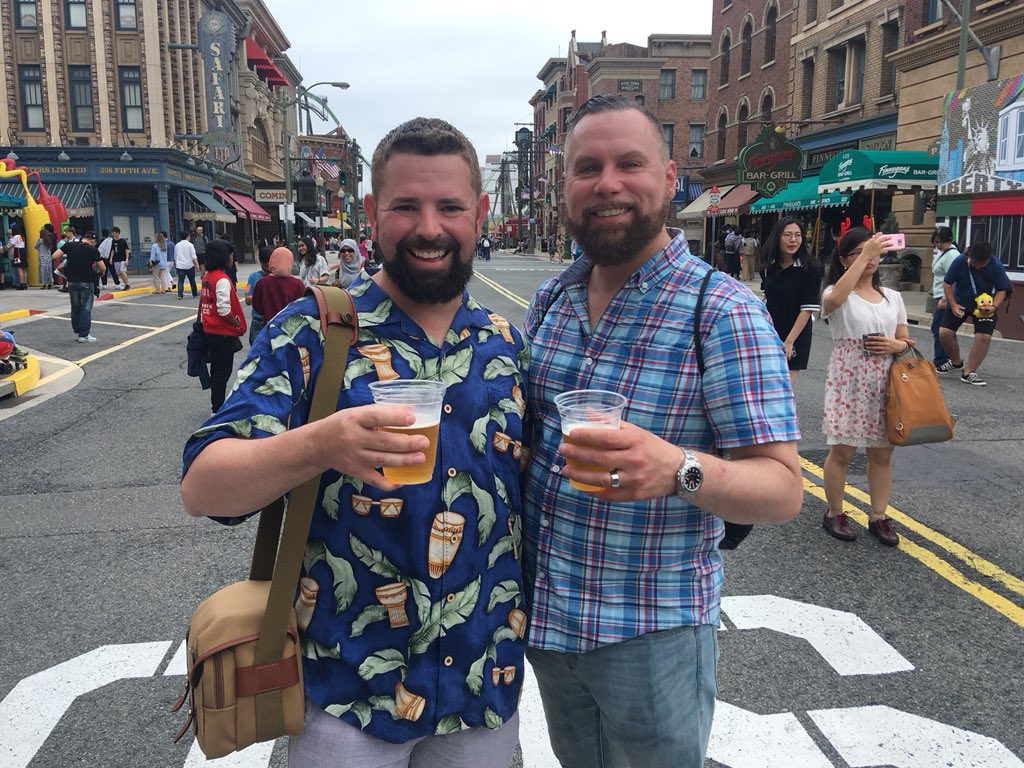 The proper way to visit a Universal park! Drink your way through it!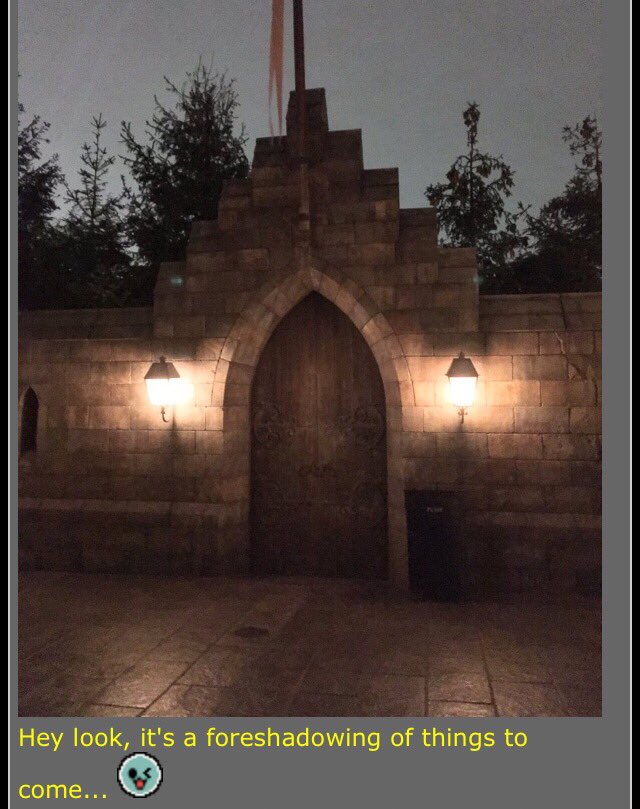 In 2016 I posted this image from Universal Japan as a foreshadowing of what was to come in Orlando...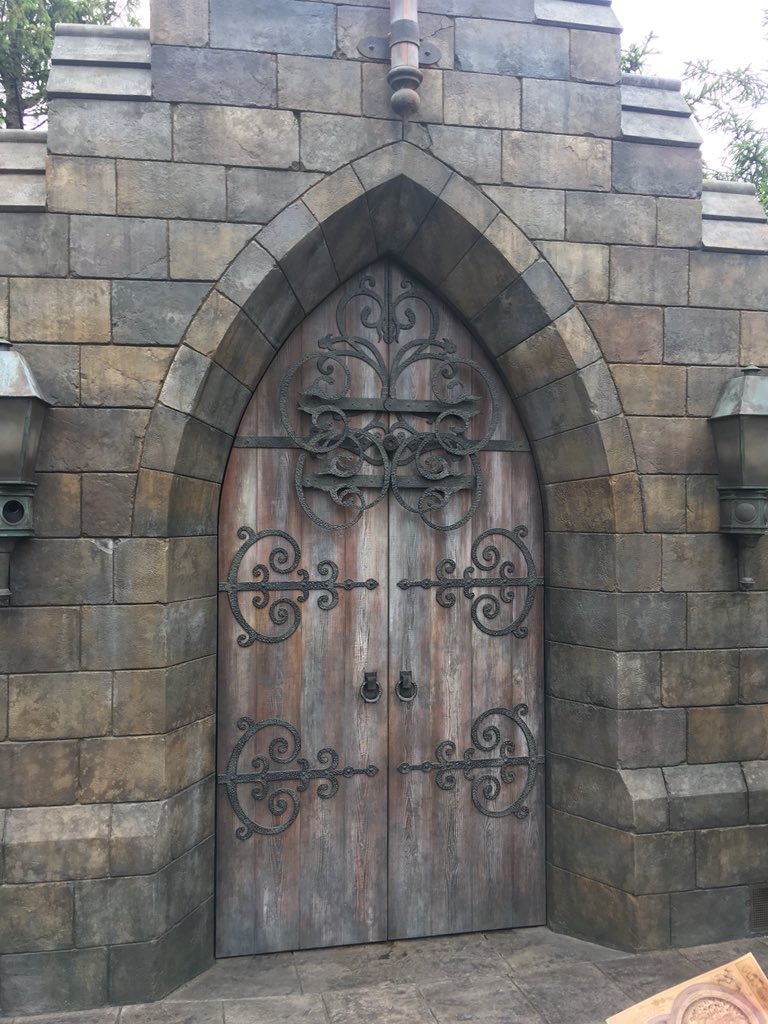 ... At least today this doorway more closely matches the Orlando version!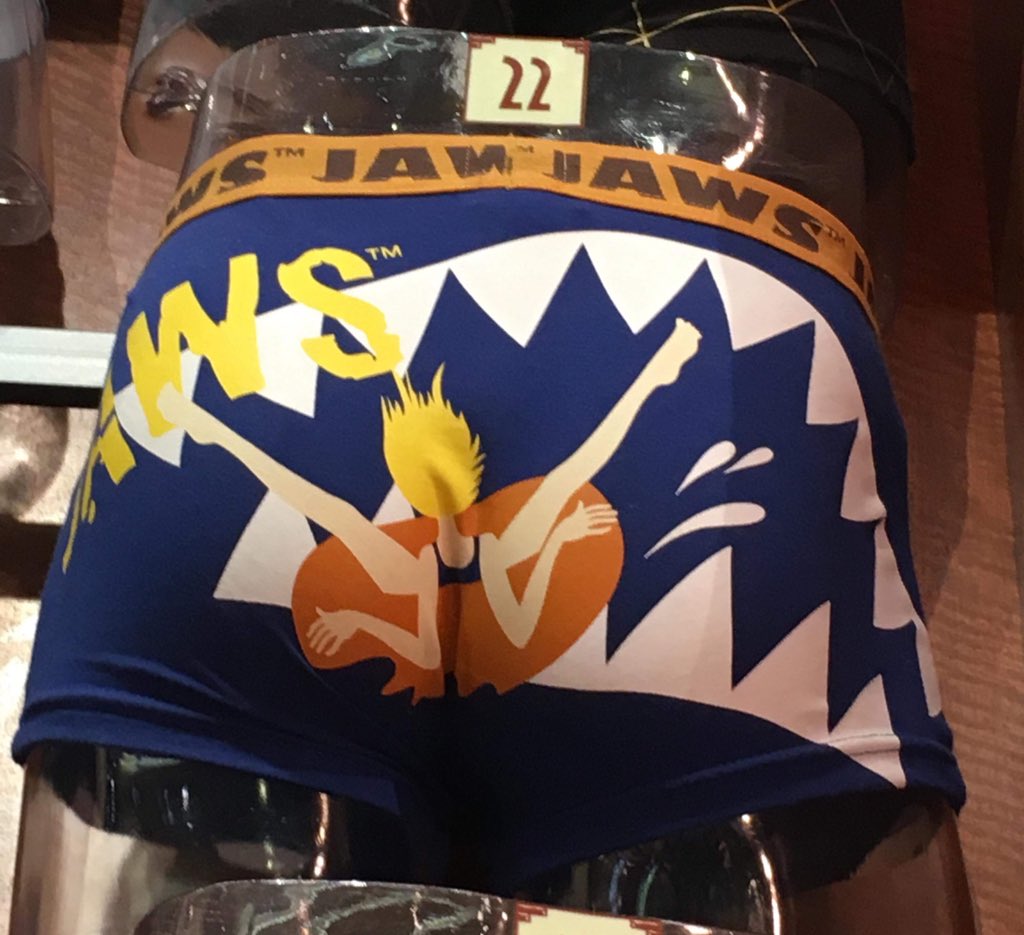 This may be the greatest piece of theme park merchandise ever!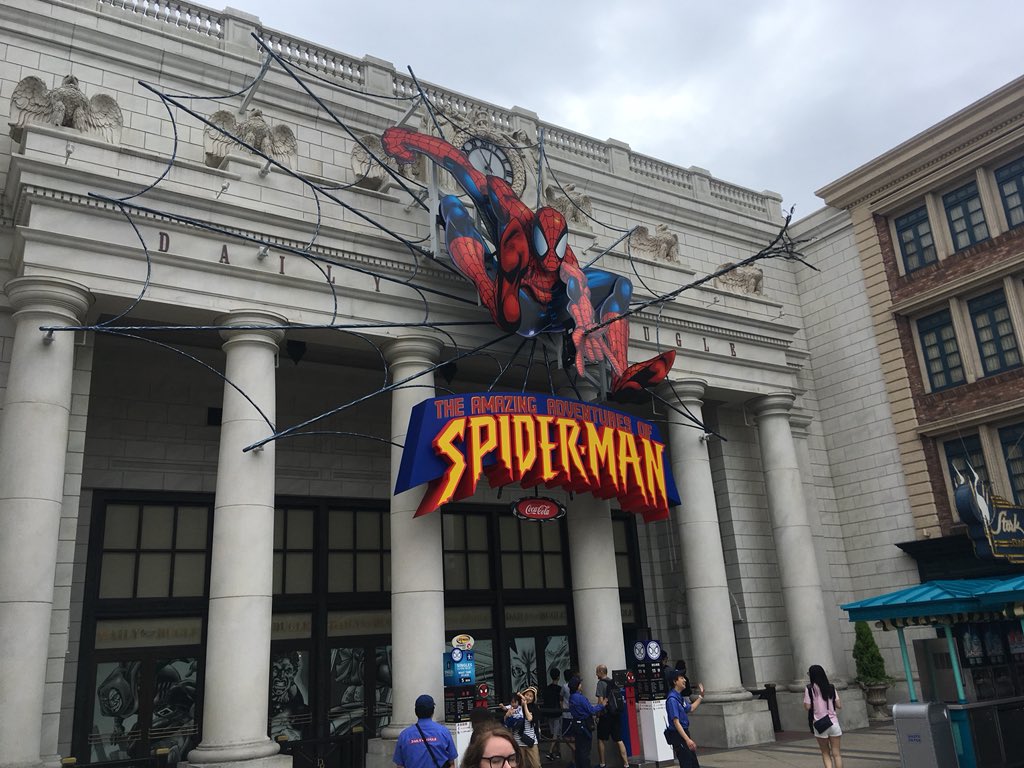 Where @UniversalORL has Mummy... Universal Japan has Spider-Man!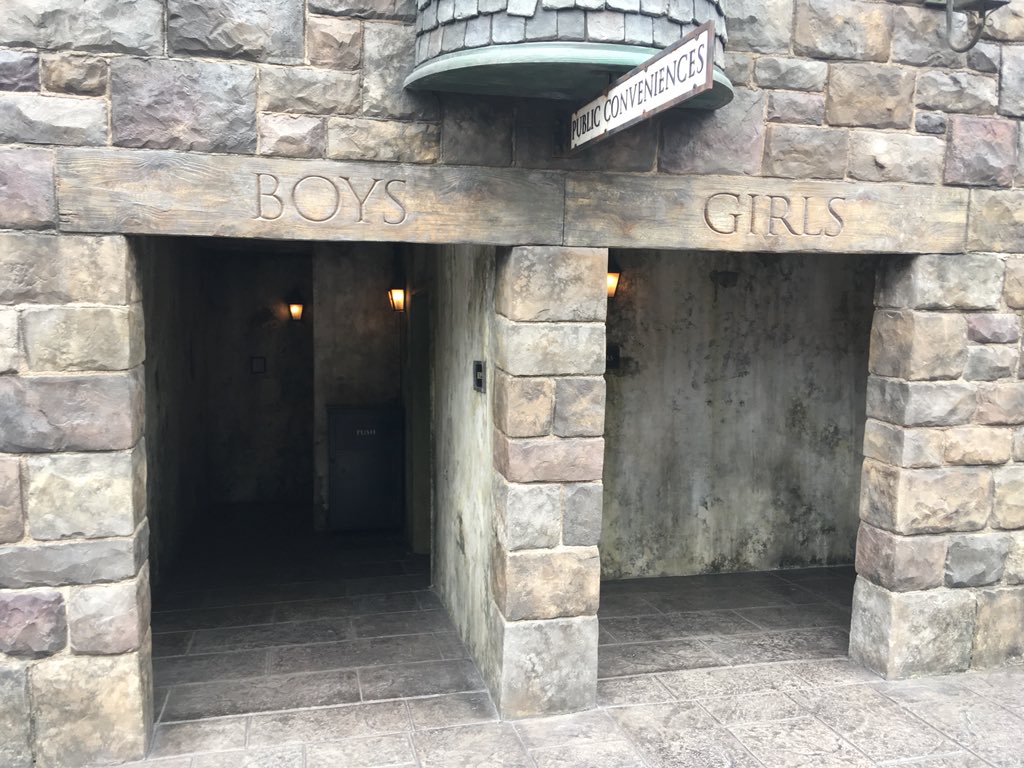 Oh, hey, look! If Universal Japan ever wants to add Diagon Alley they already have the entrance!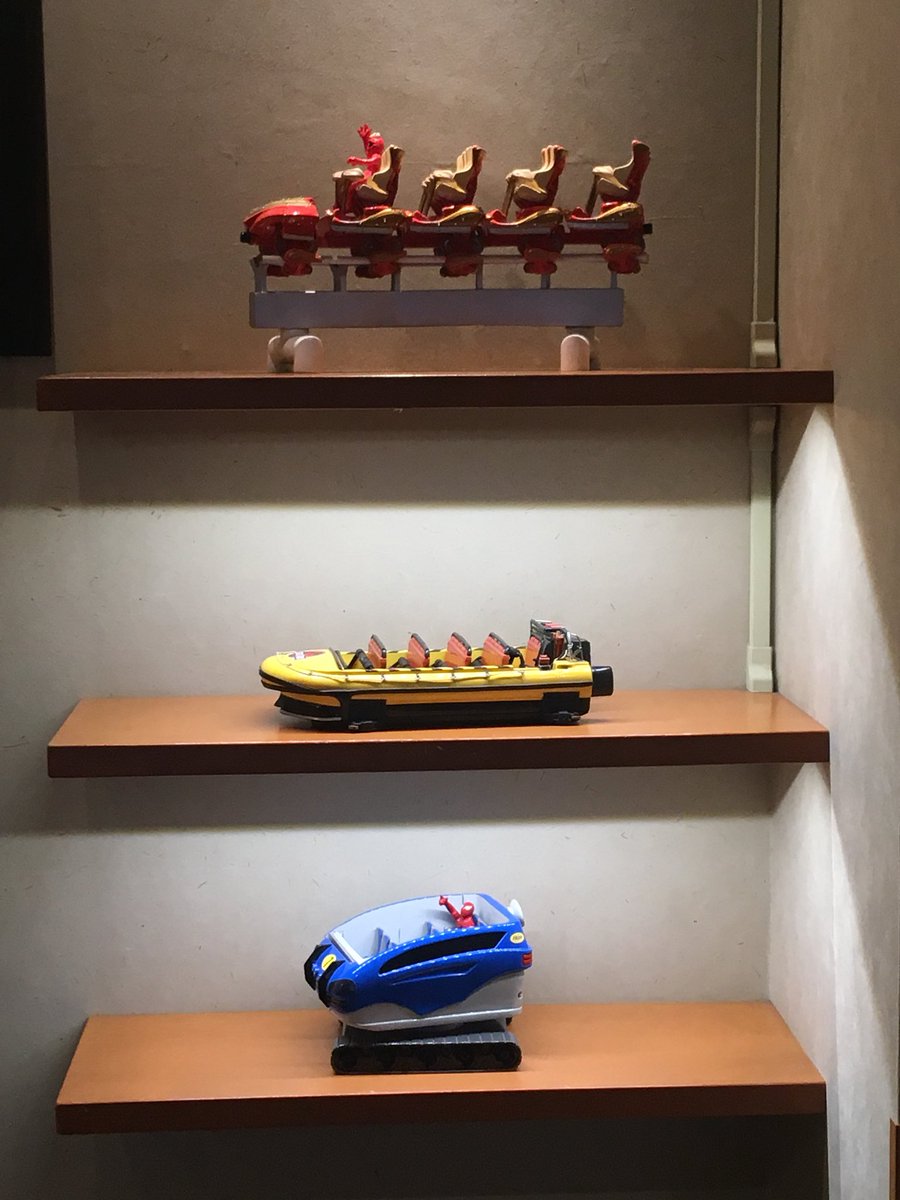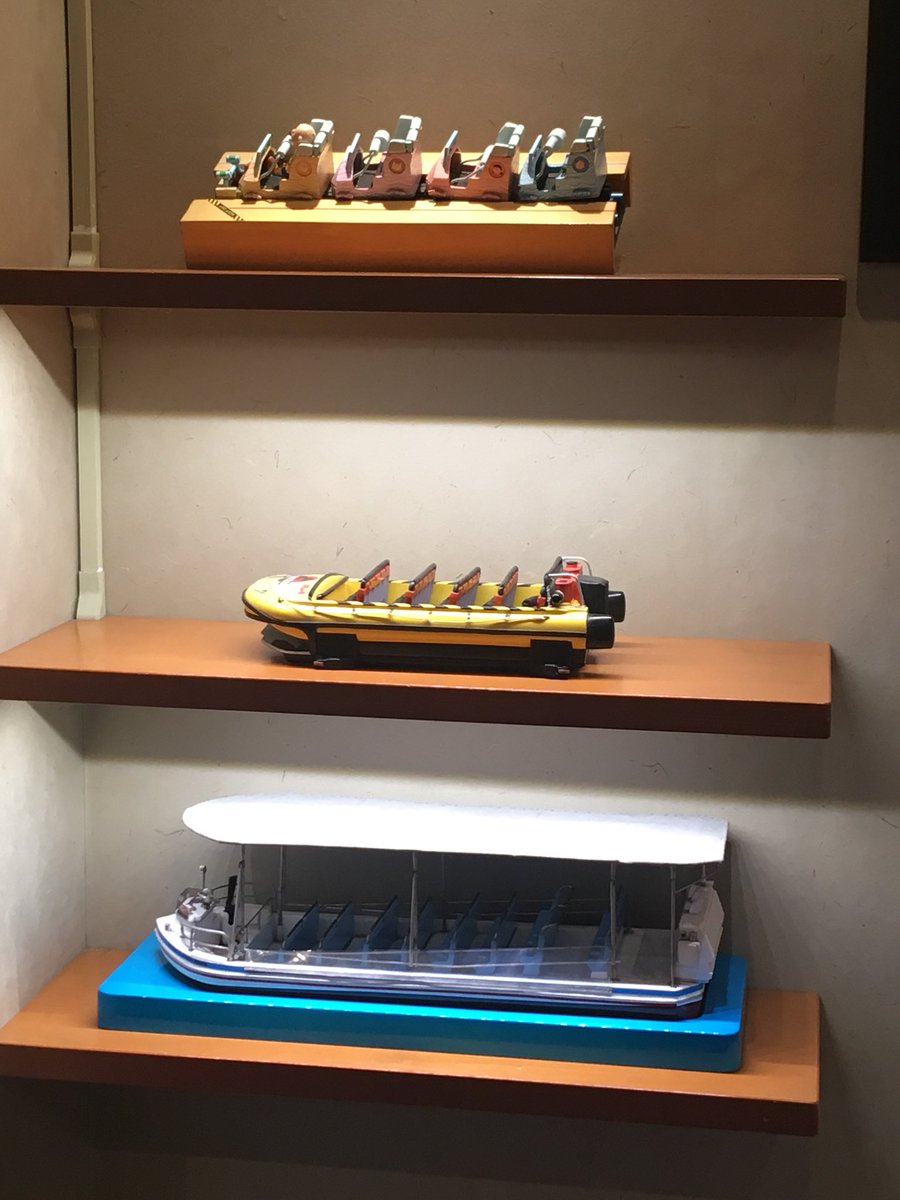 These ride vehicle models they have in Guest Relations at Universal Japan are pretty cool!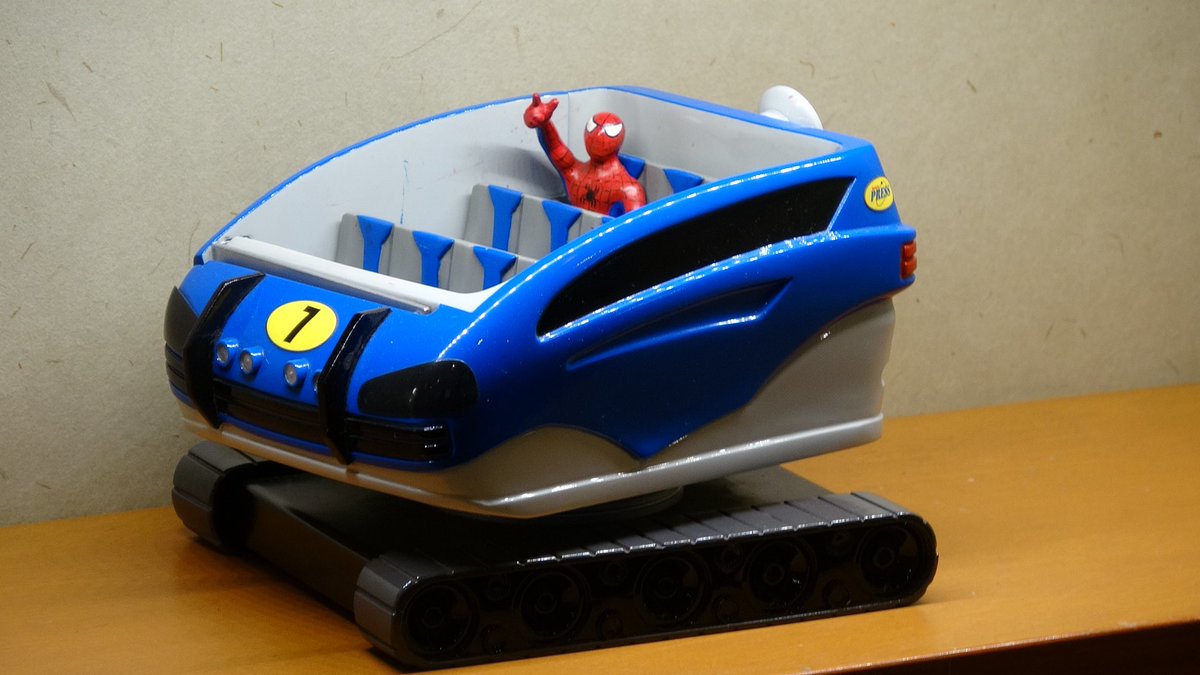 And yes, Spider-Man is hanging out in the model of the "Scoop!"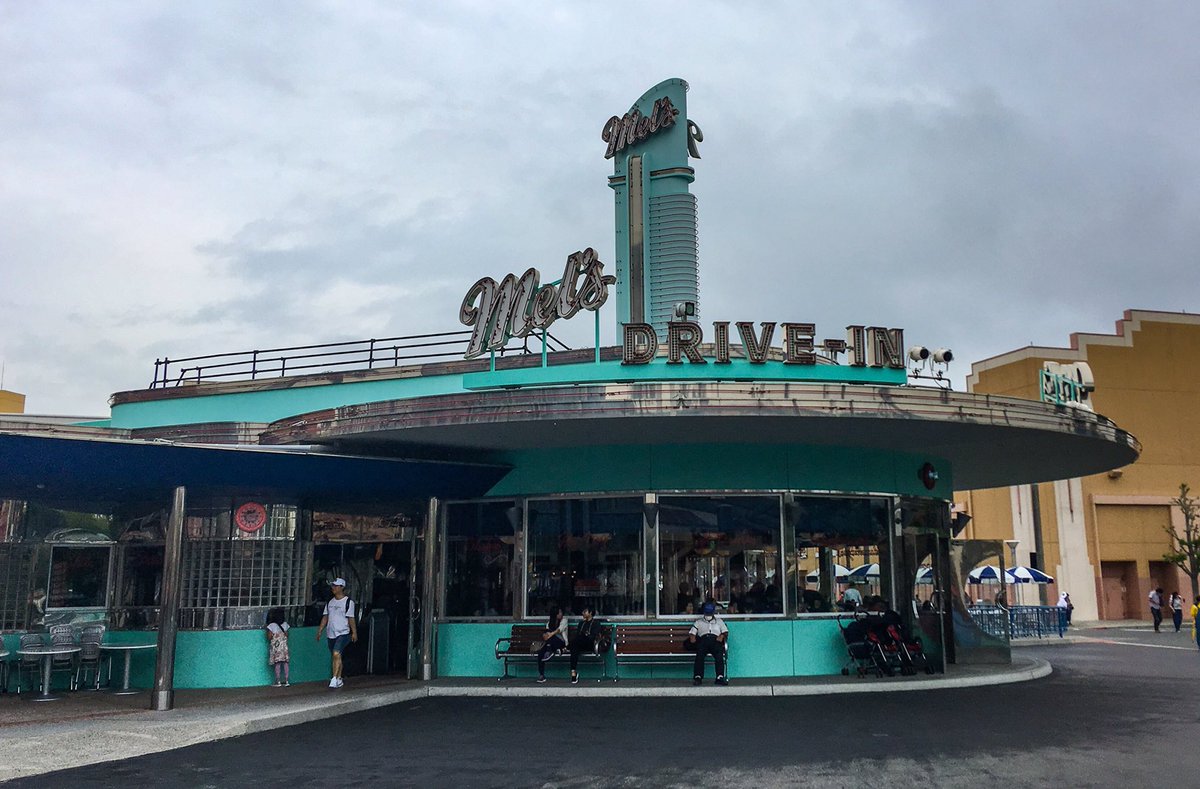 An icon of Universal theme parks!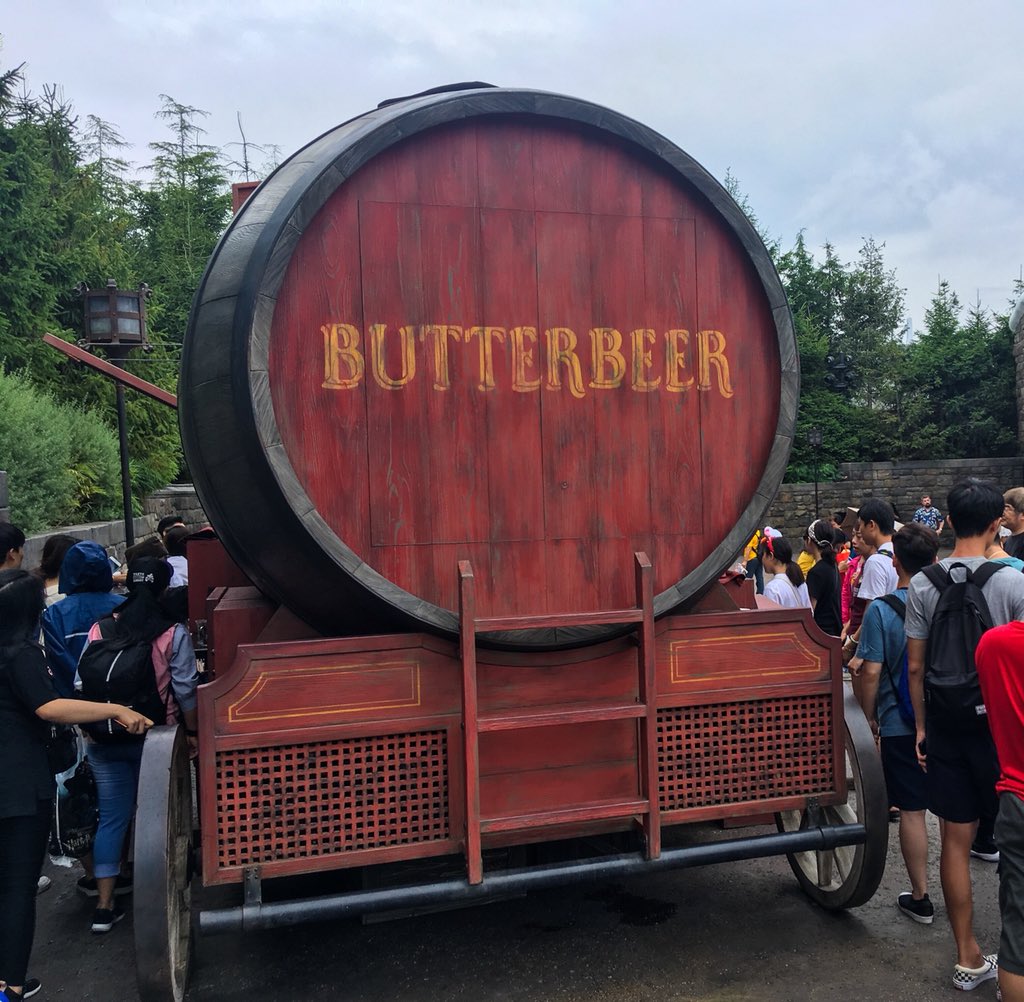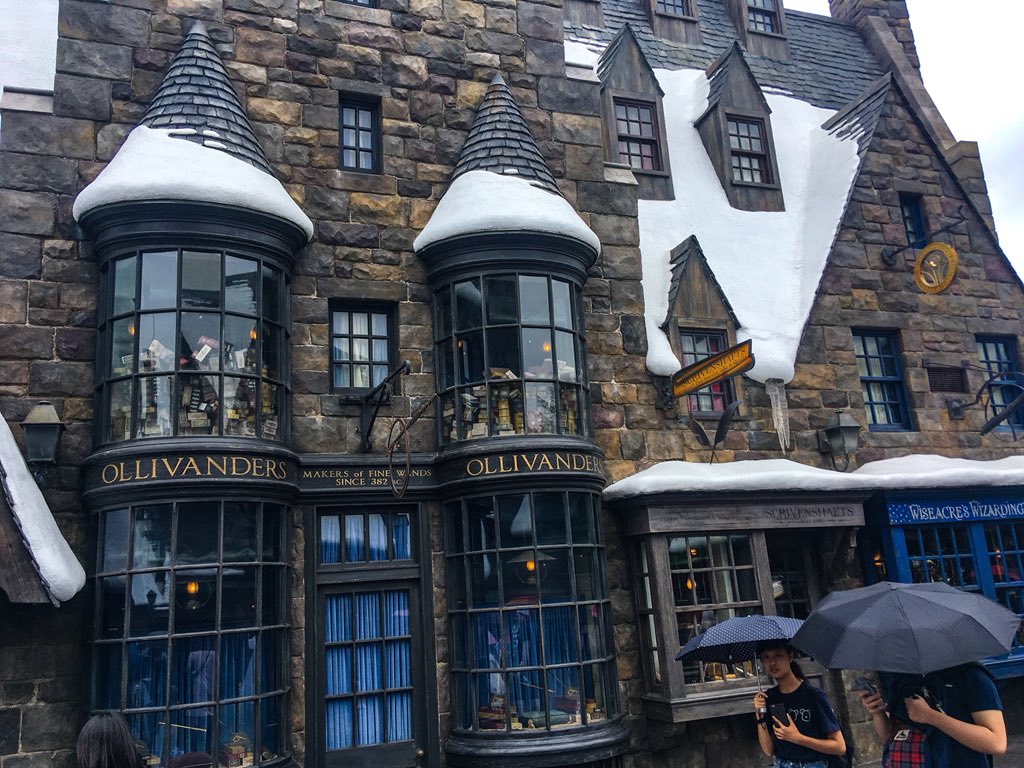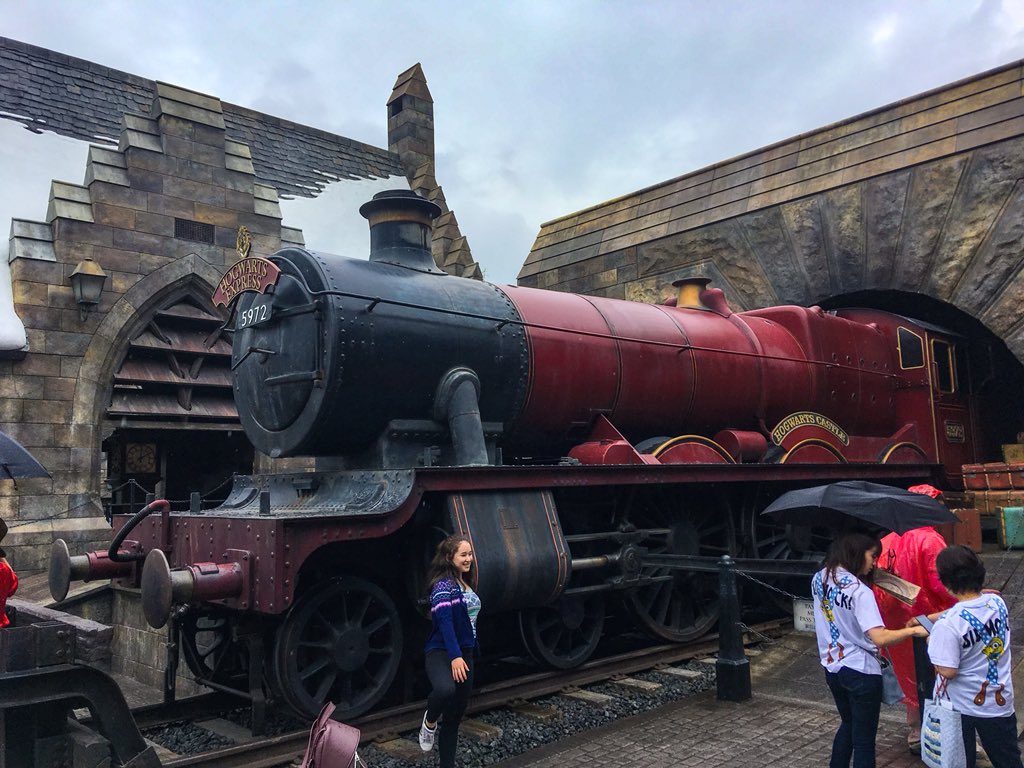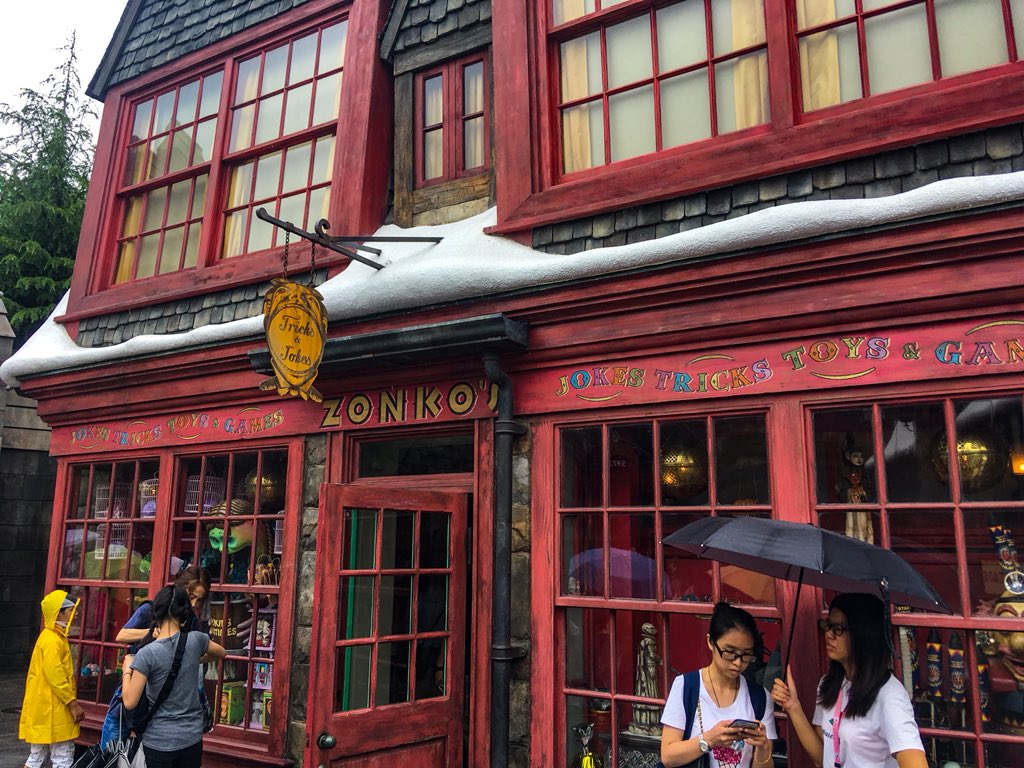 A few more scenes from #UniversalJapan's version of the Wizarding World of #HarryPotter! LIKE or RT if you wish you were here, too!
Choose the one you'd rather have on your butt...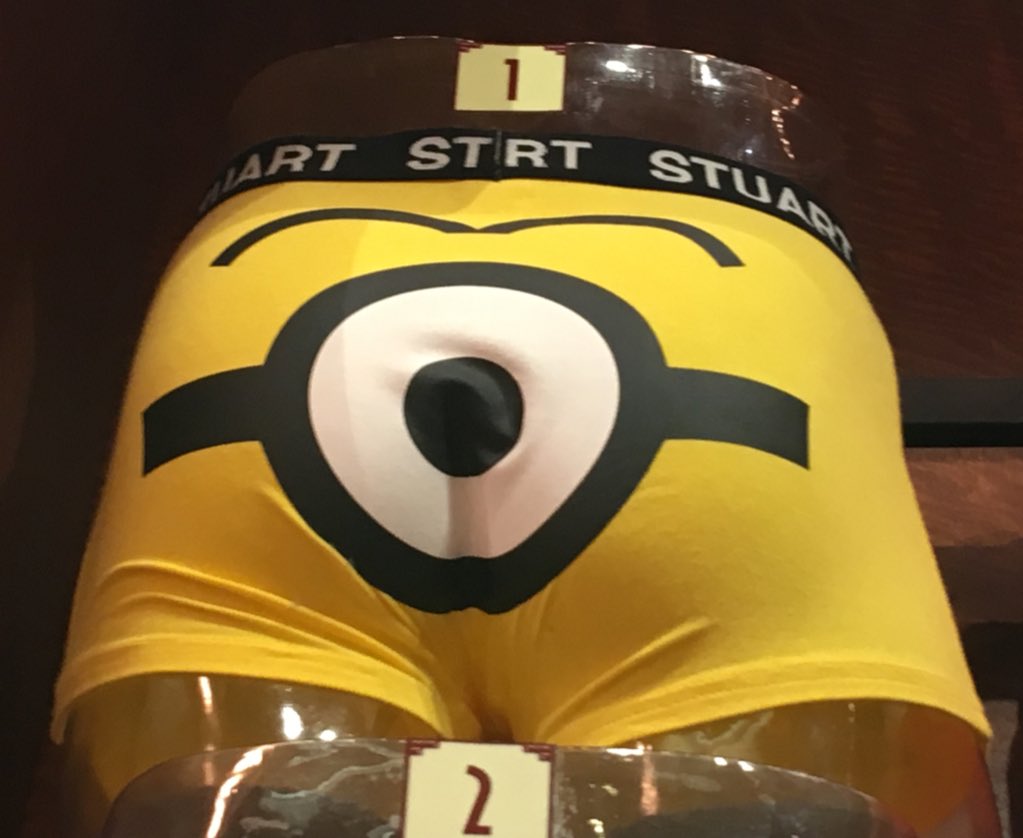 he Jaws "hole" or the Minion "eye?"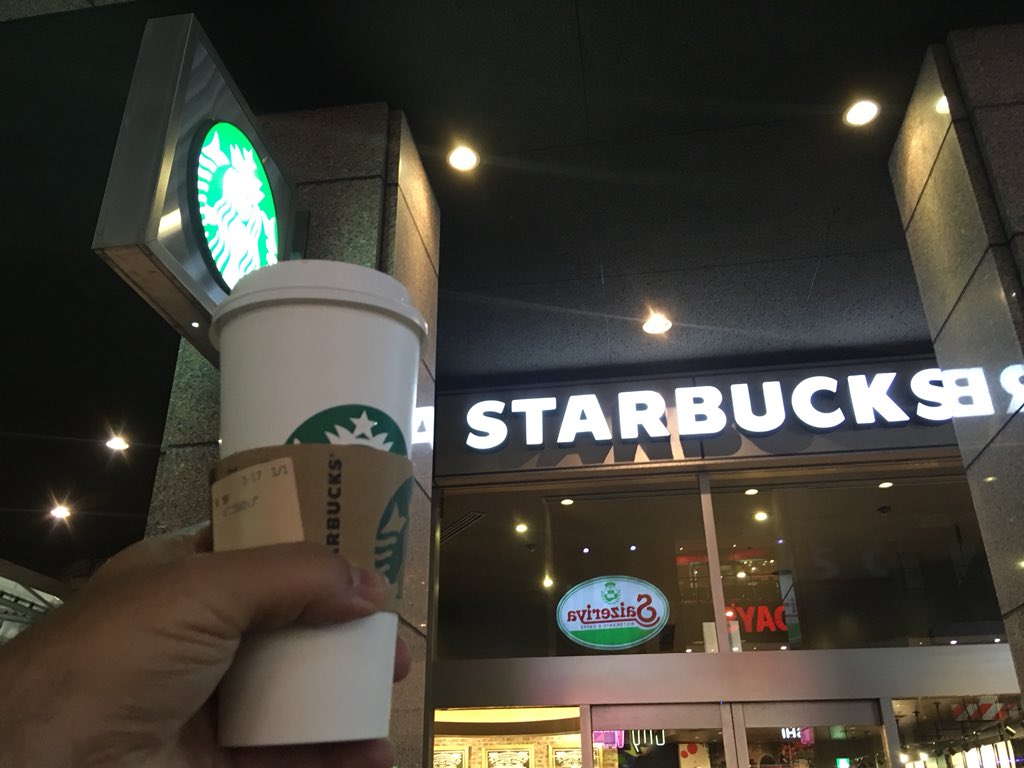 Quite possibly the best moment of my Universal Studios Japan visit!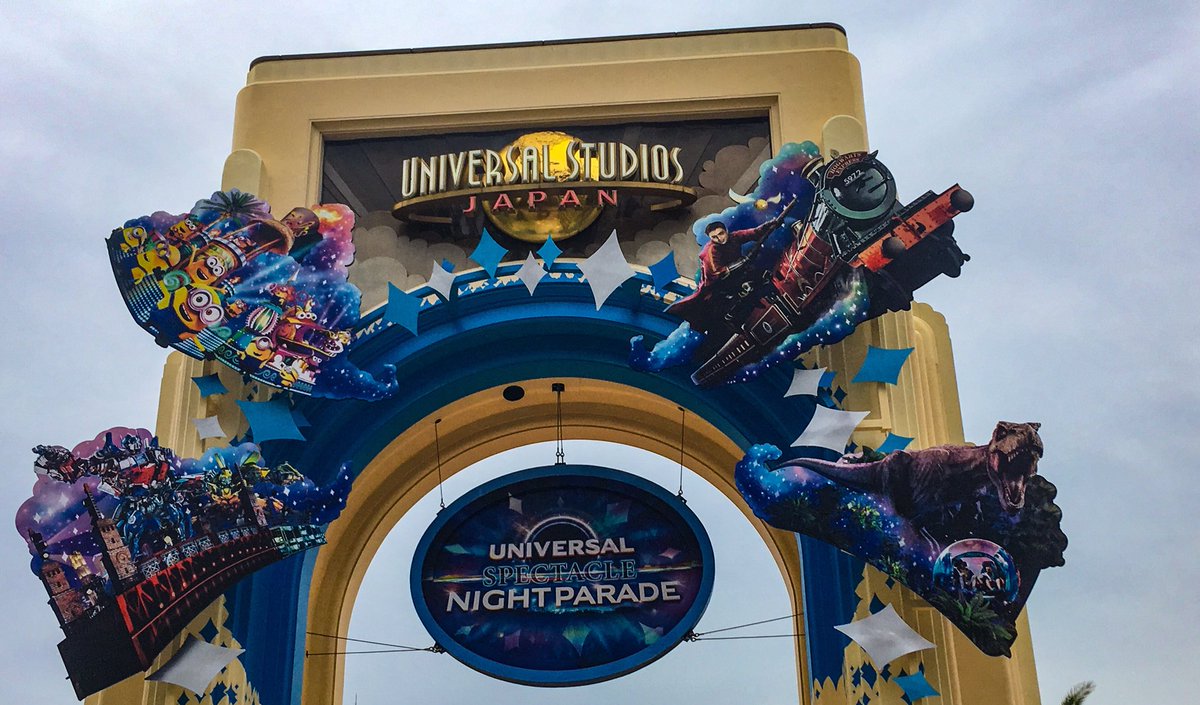 While I've kept this update mostly positive our overall Universal Japan visit was anything but. Aside from closed rides poorly communicated; park operations, guest services, & my interaction w/ the communications/group sales departments fell way below expectations & made for a frustrating visit. The last time I've had this frustrating of a day at a Japanese park was actually at Fuji-Q. And our frustrations began before the Earthquake and many of them fall outside of that incident. It's a real shame. This used to be my #1 Universal park.
EDIT: Two Days Later...
Now,
POST YOUR COMMENTS!!!!
After all, we took the time to write this report, the least you can do is post something nice about it!
Click HERE for Part Fifteen of our TPR Japan 2018 Update!
Last edited by
robbalvey
on Thu Jun 21, 2018 6:28 am.