REGISTER
for our forum to leave a comment!
Click
HERE
for an index of all our Japan 2018 Trip Updates
------------------------------------------------------------------------------------------------------
Yay! Another update! Today we visited two parks again: Yokohama Cosmoworld and Sea Paradise! Despite some rainy weather today we had a great time at both parks as the major rides were all open and both parks feature a lot of "indoor stuff" so that's a good thing! We love visiting Comosworld as the parks staff and management are always so nice and welcoming! Highly recommend when visiting Japan!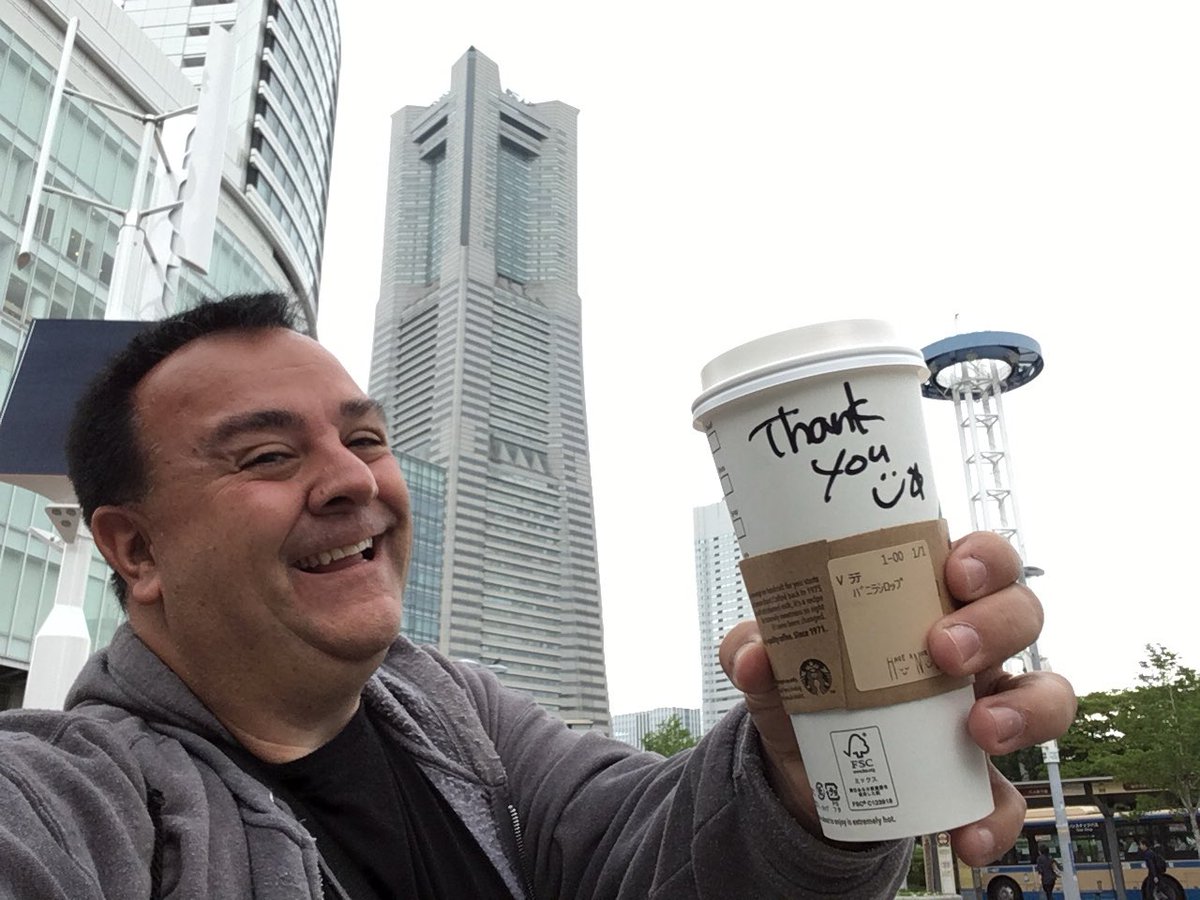 Good morning from Yokohama Japan! I've got my Japanese Starbucks and I'm happy!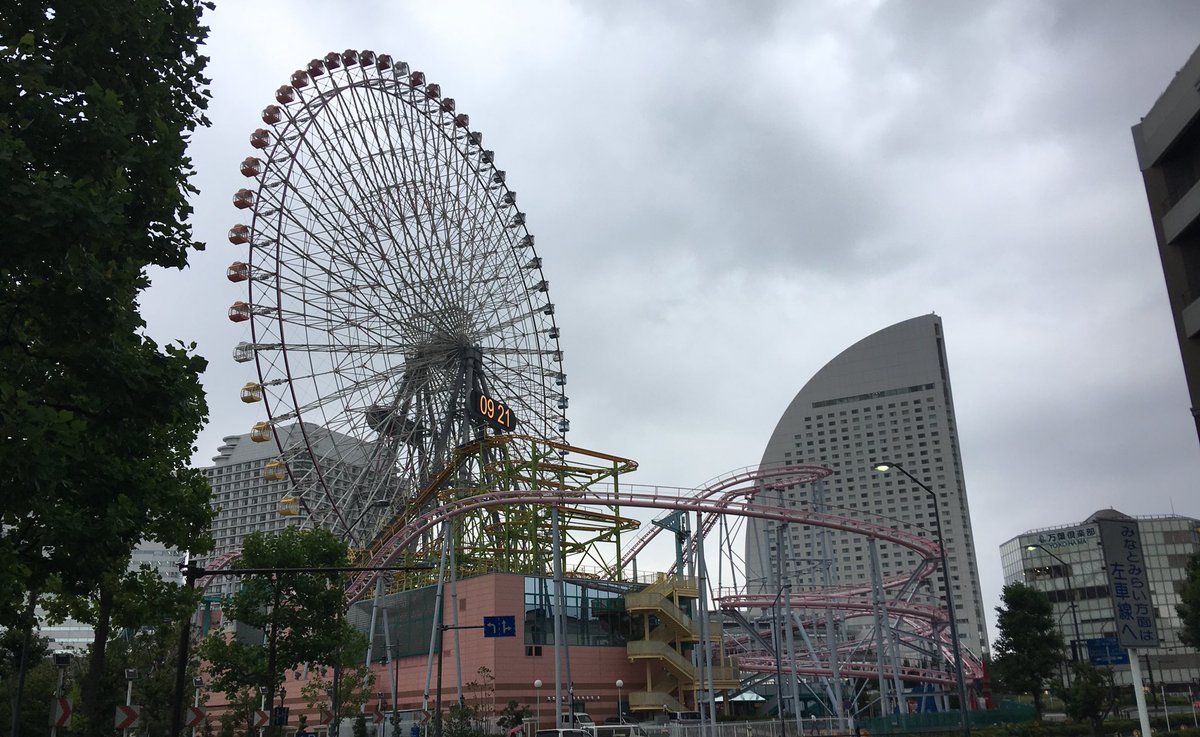 Cosmoworld is home to a giant Ferris Wheel with GREAT views of Yokohama.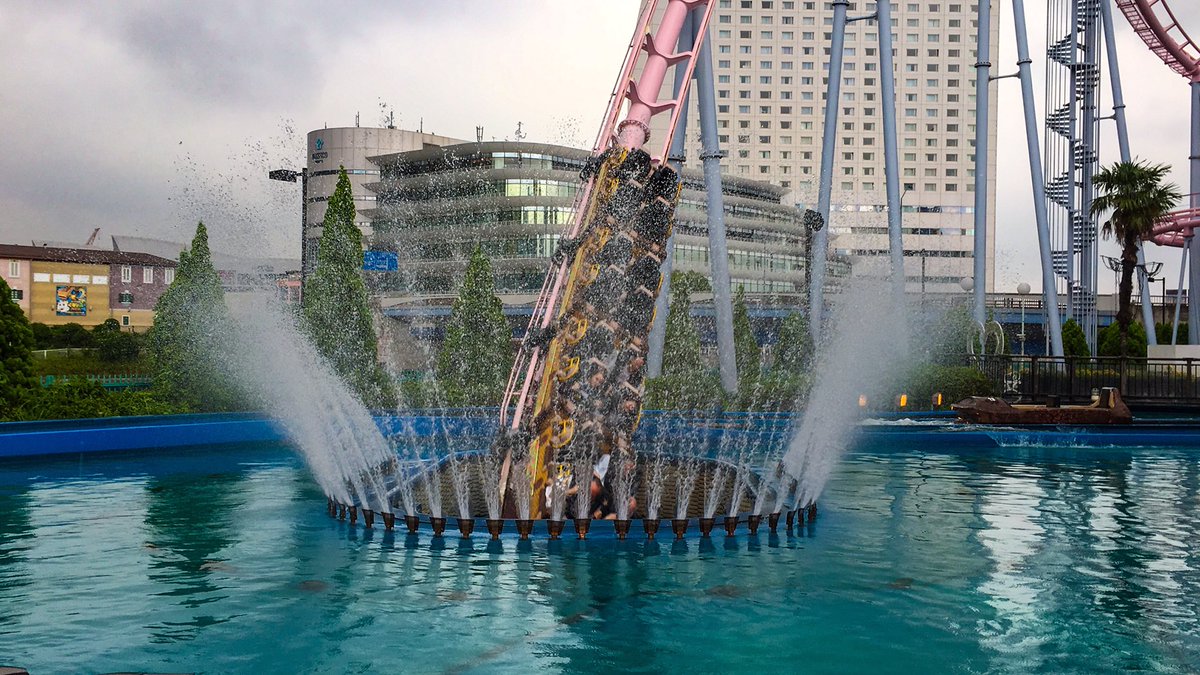 Yokohama Cosmoworld is also home to Diving Coaster: Vanish! The only "under water" roller coaster in the world!!! (We swear! We would never lie to you!)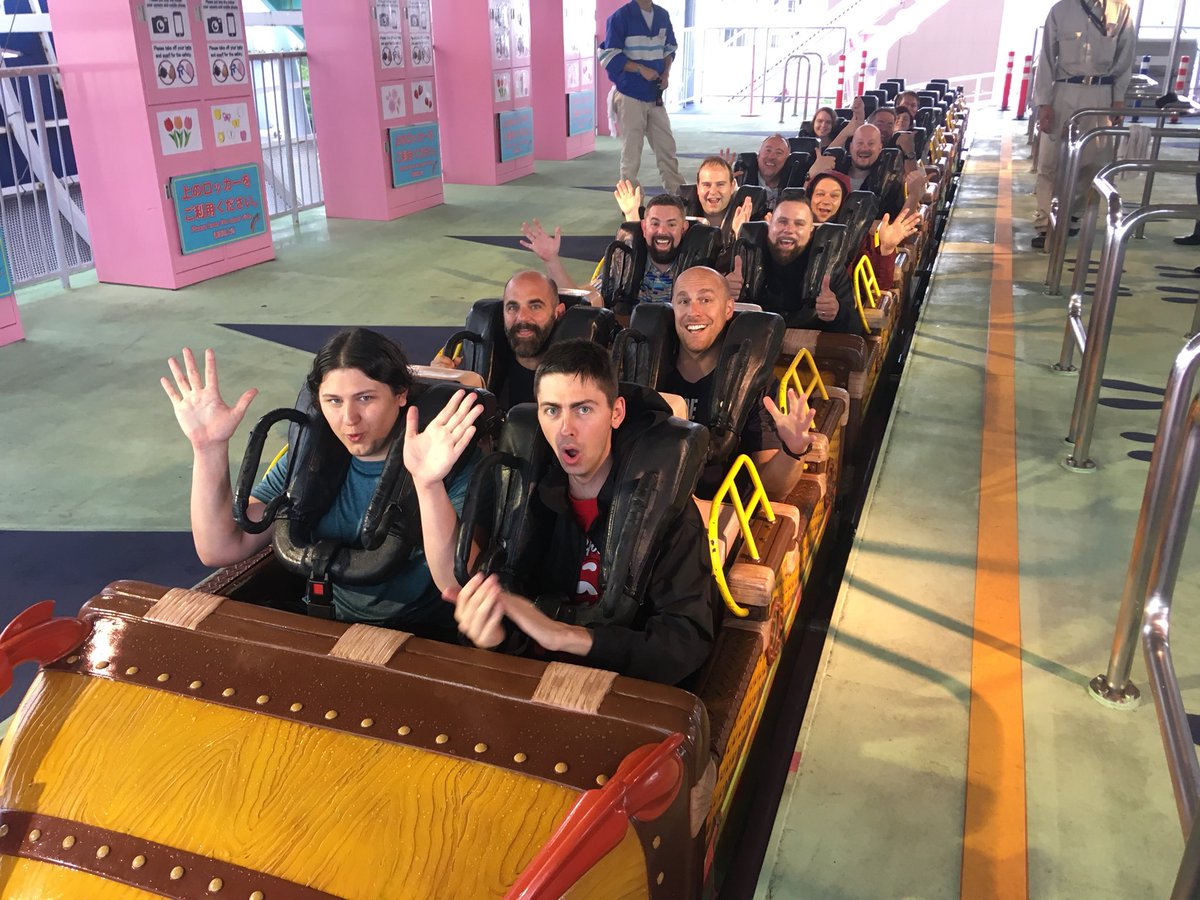 Are you guys all ready to go "under water?"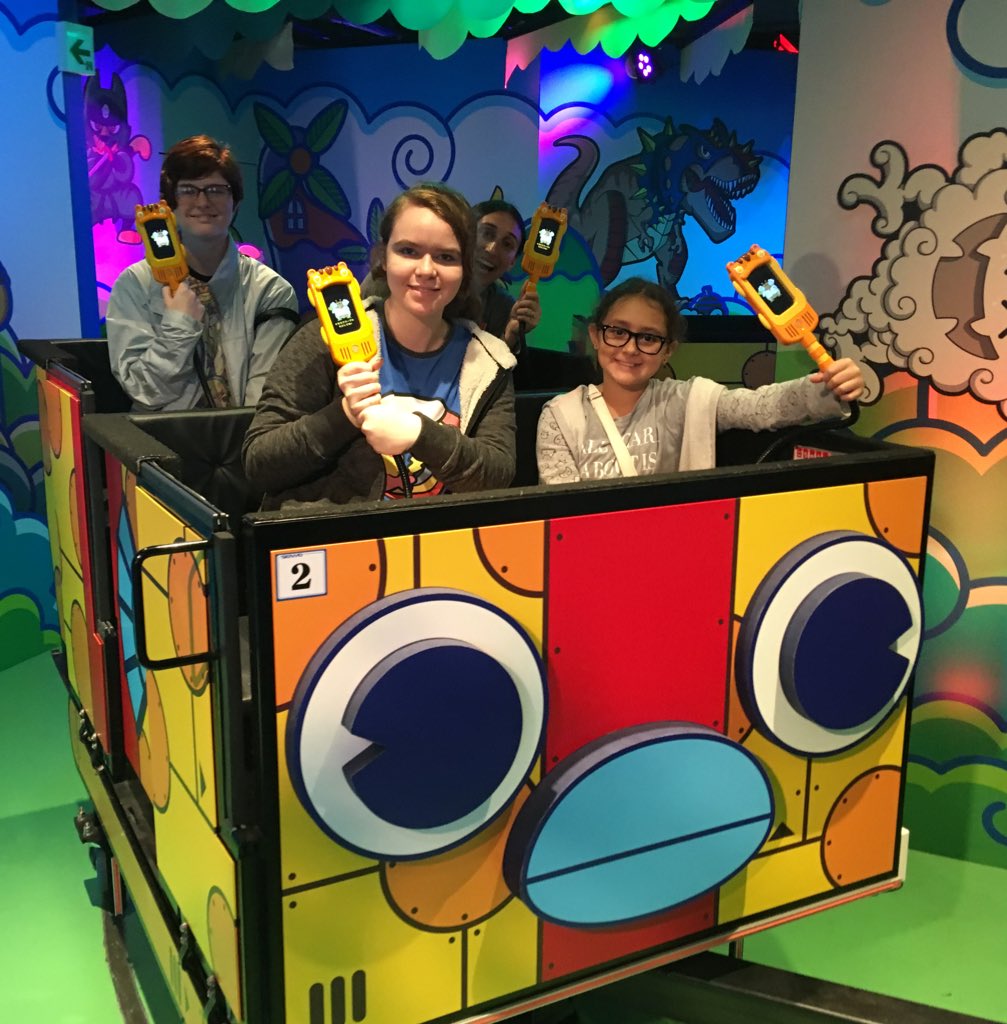 The dark rides at Yokohama Cosmoworld are super cool!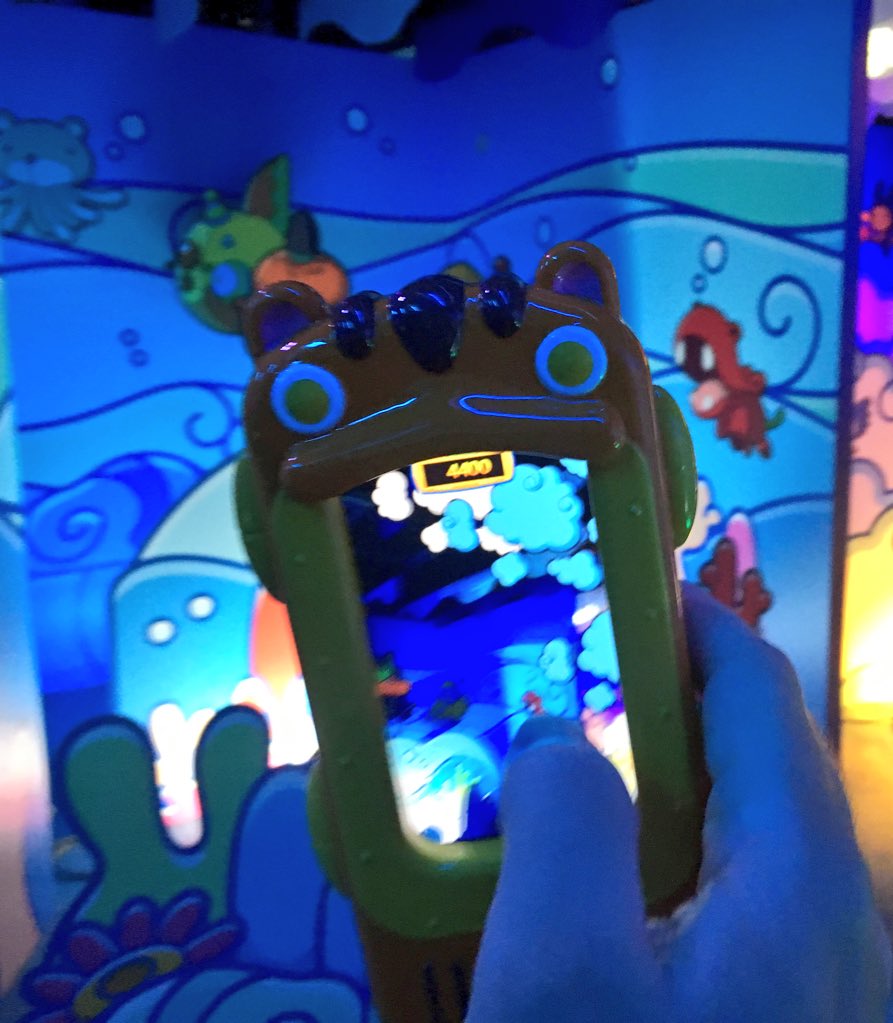 This one you use an augmented reality app to shoot creature in the ride.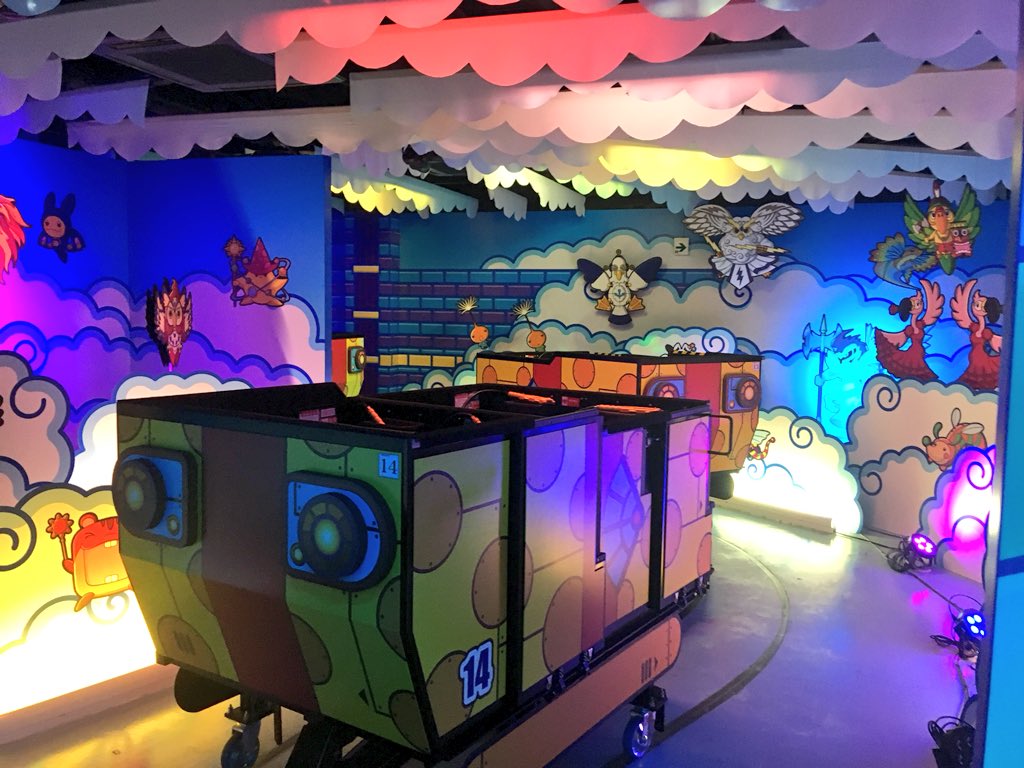 I'm not exactly sure what we were doing, but it was fun!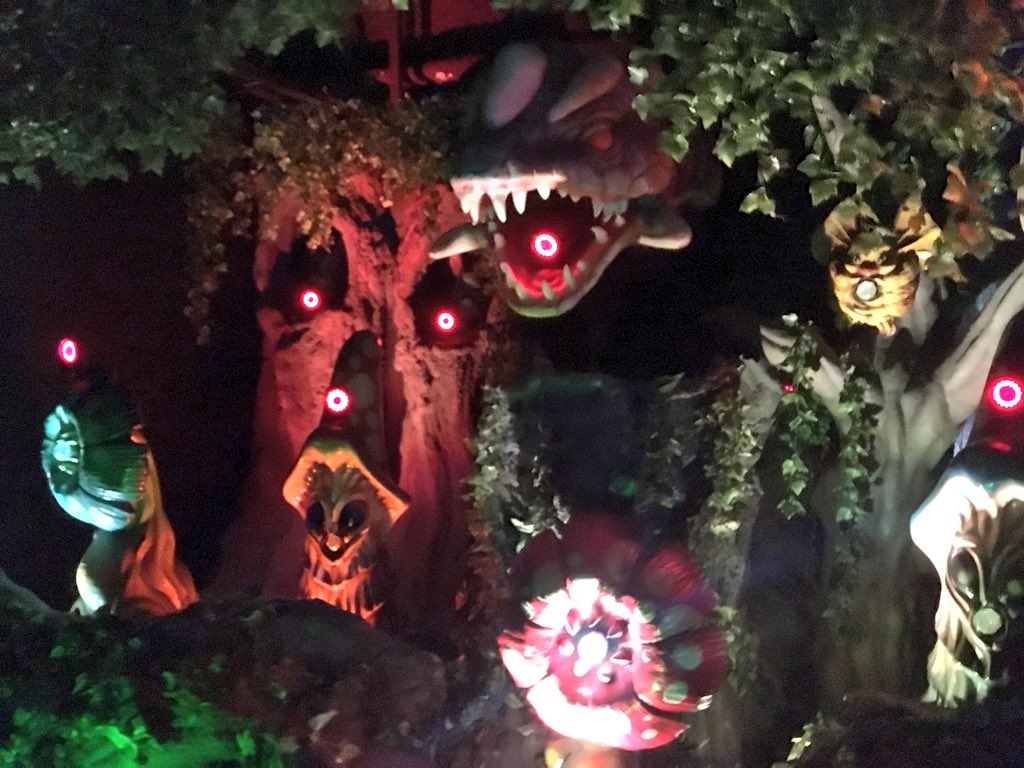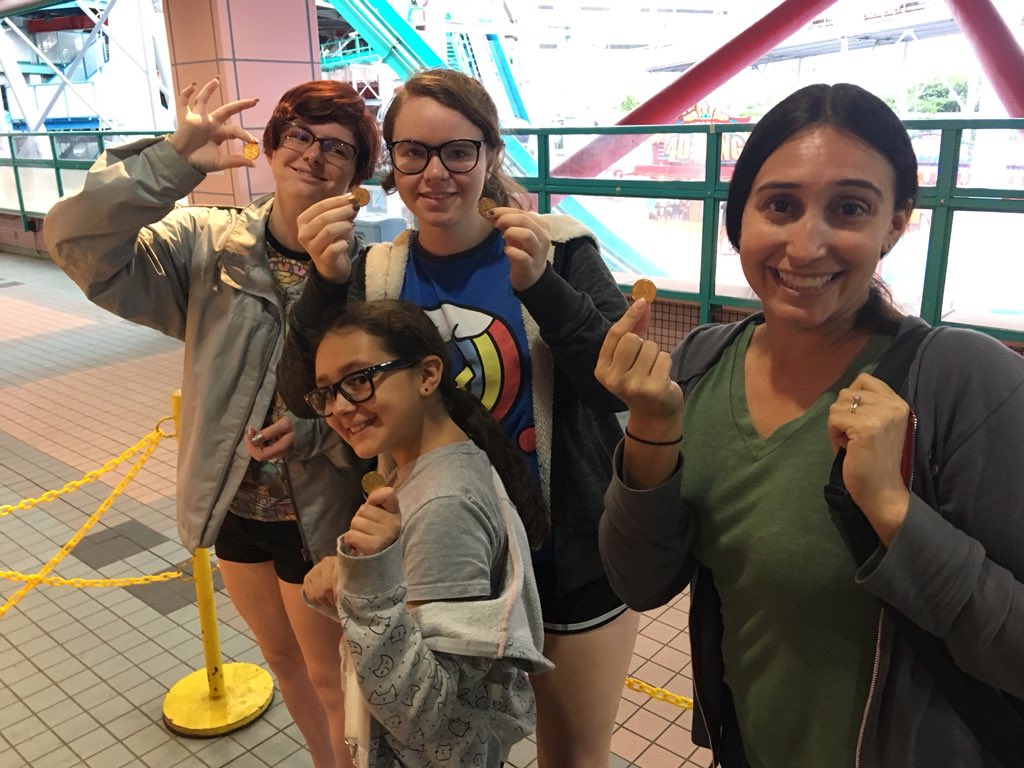 At the Alien spooky creature shooting dark ride everyone was given tokens based on your score and then you got some sort of trading cards from the machine!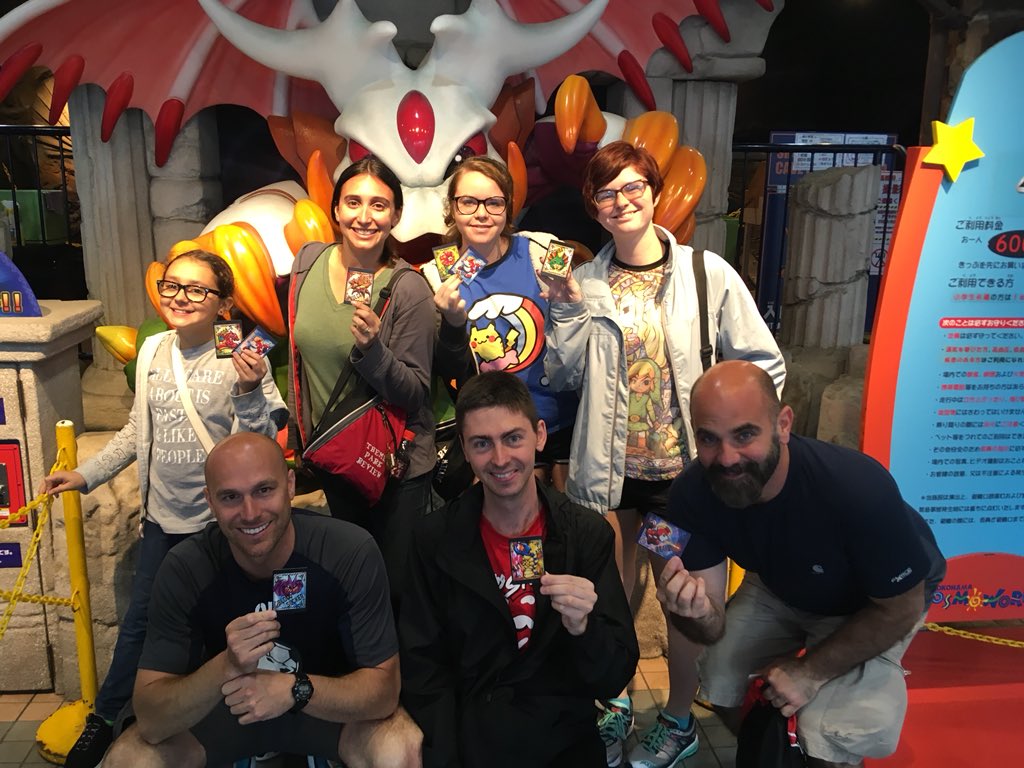 Why don't we have cool stuff like this in the US parks???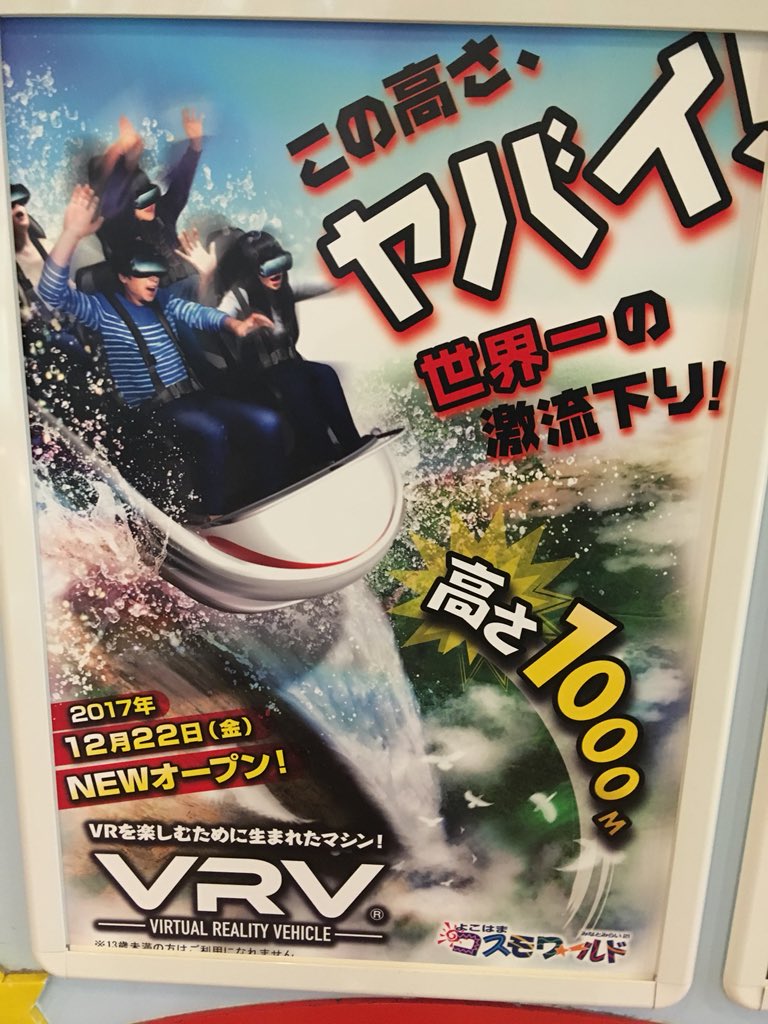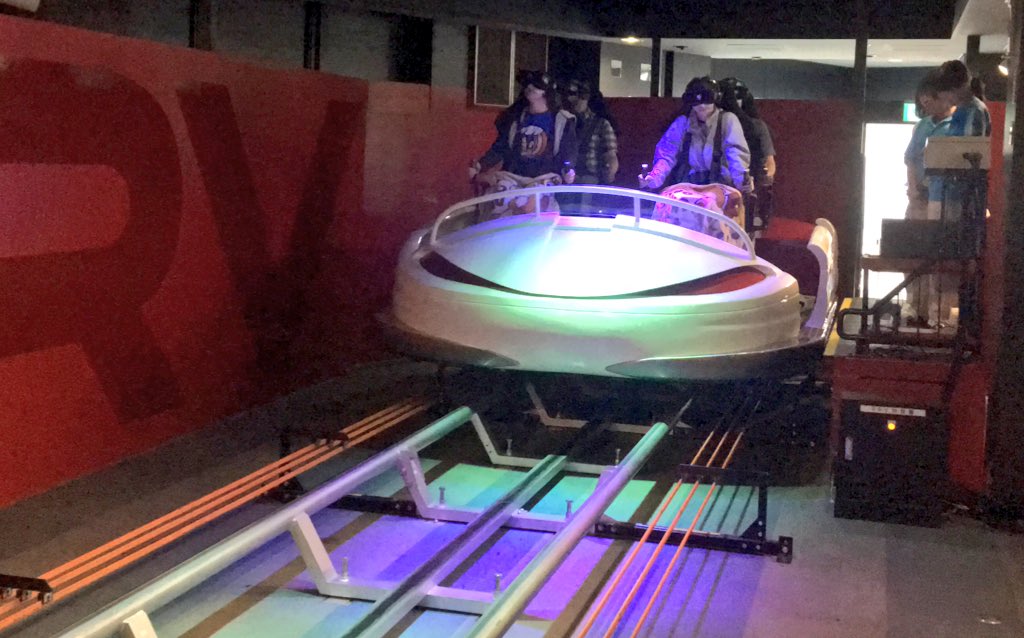 Next up we tried Cosmoworld's new VR attraction you say in this vehicle that moved back and forth down the track while your seats moved in sync with the motion on the VR media.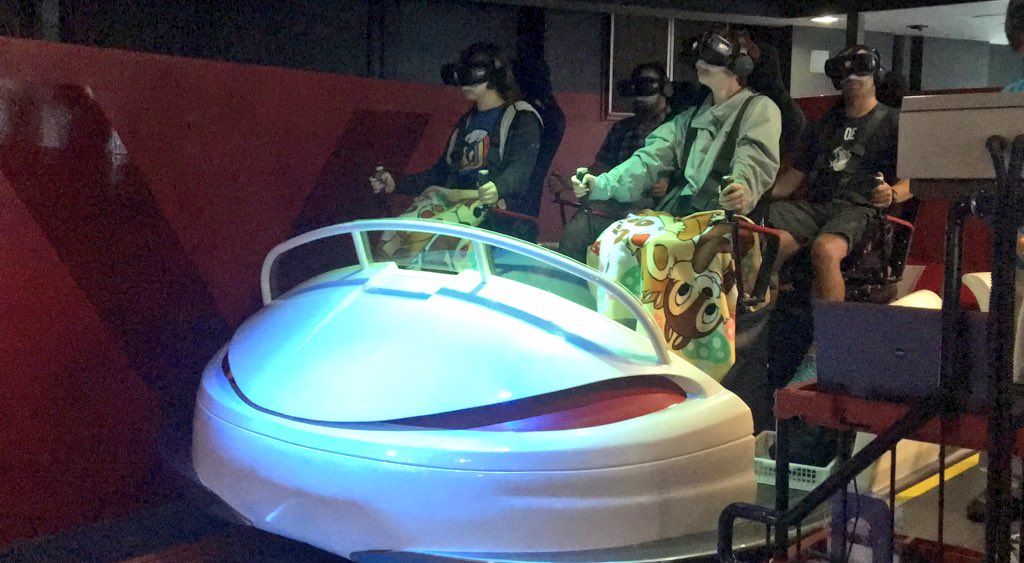 It most certainly was interesting!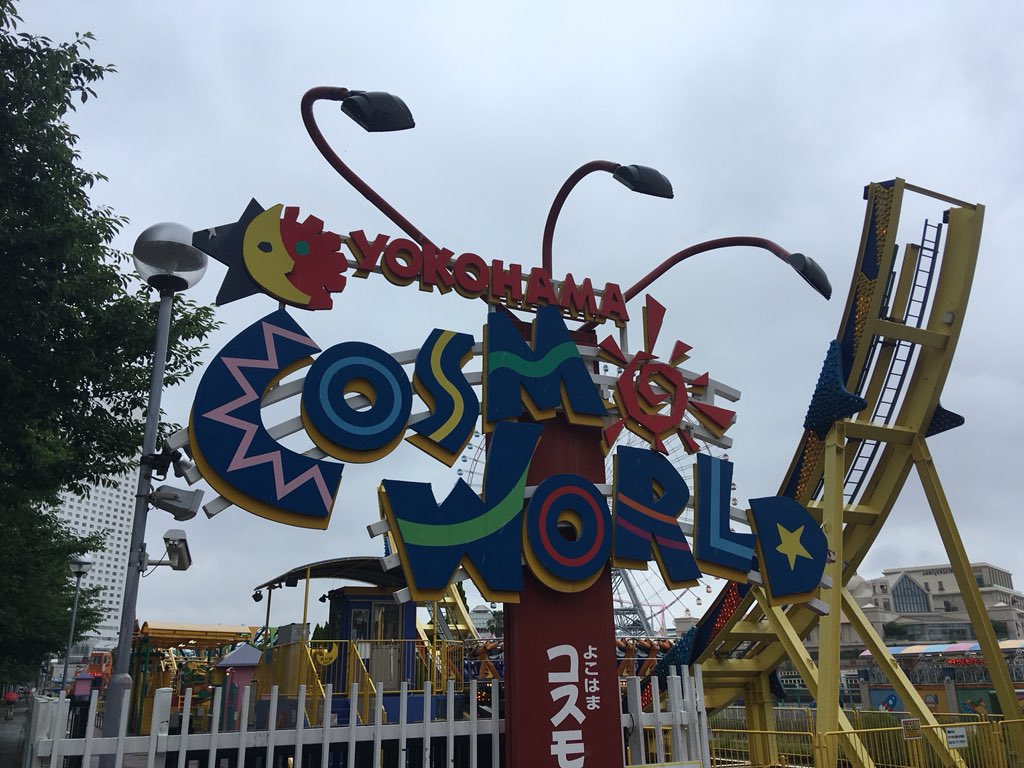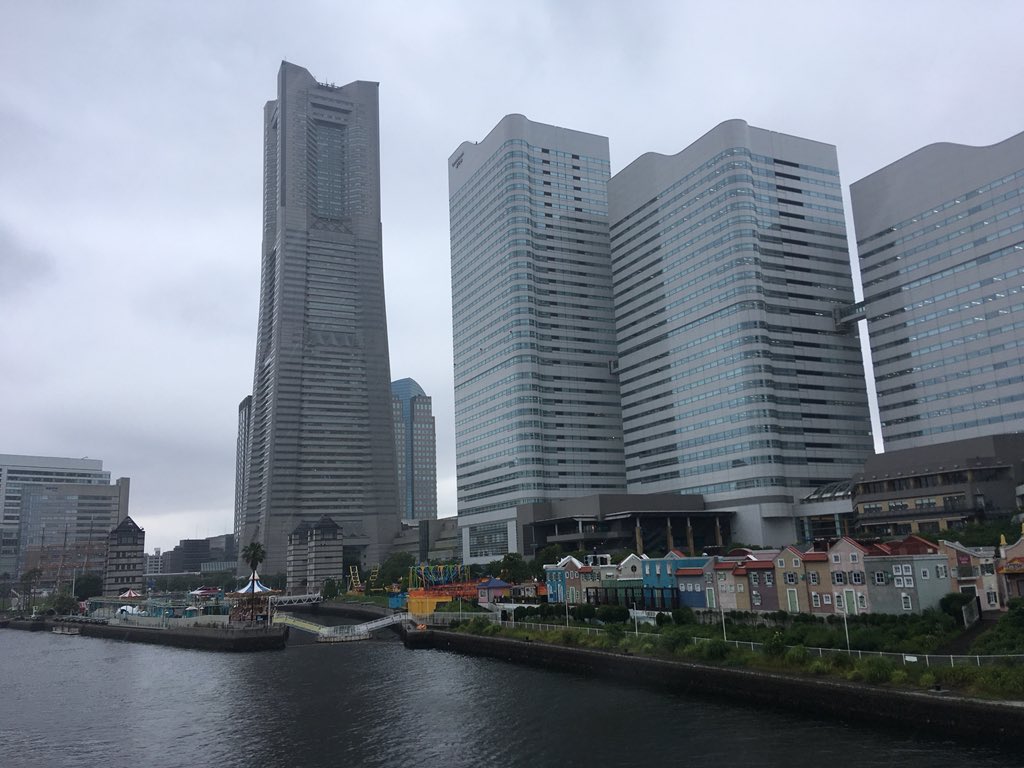 There are attractions on both sides of the water.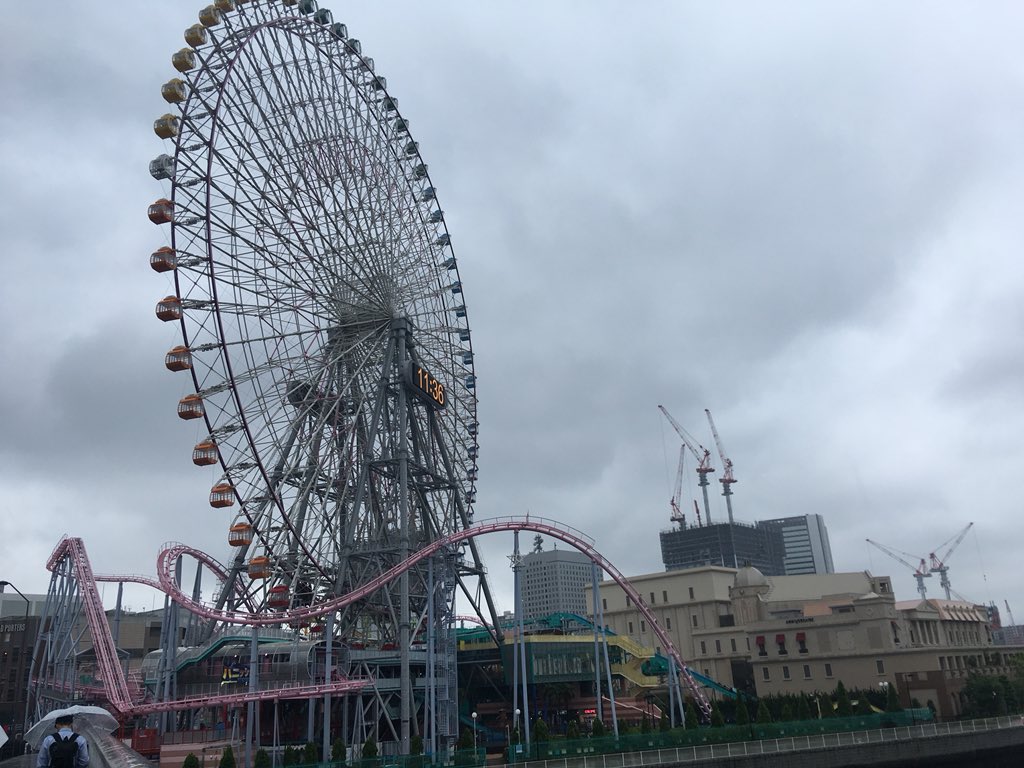 Your Yokohama Cosmoworld ride tickets will work at either section of the park.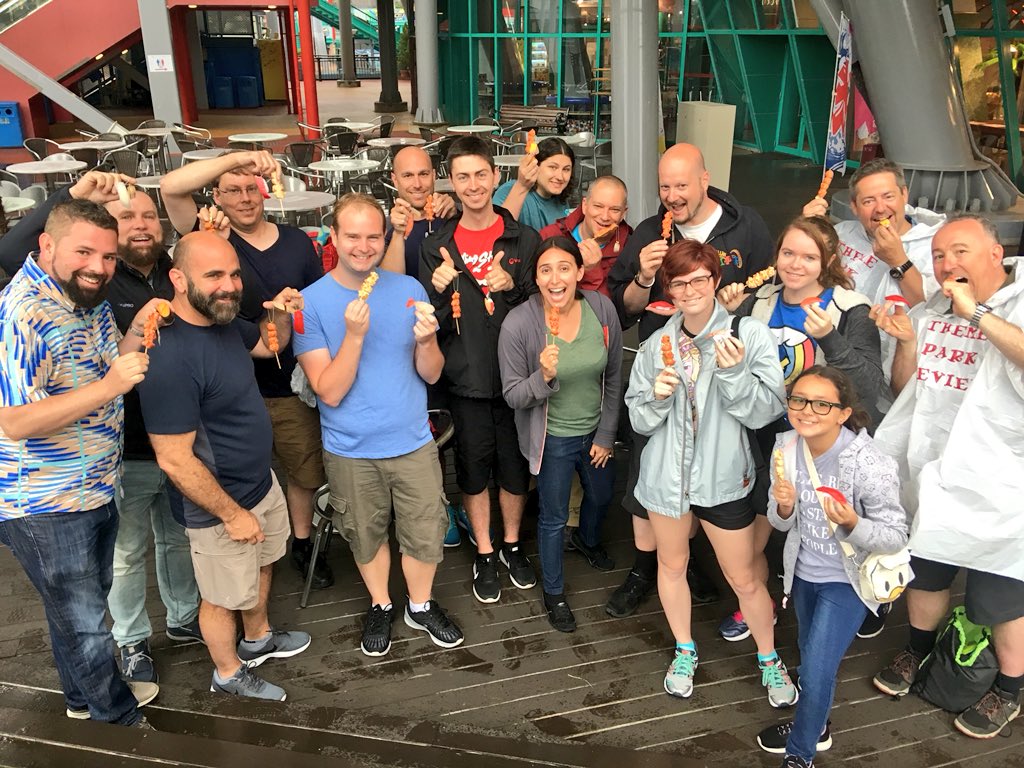 Great morning at Yokohama Cosmoworld! Huge thank you to the staff and management of the park for all their hospitality!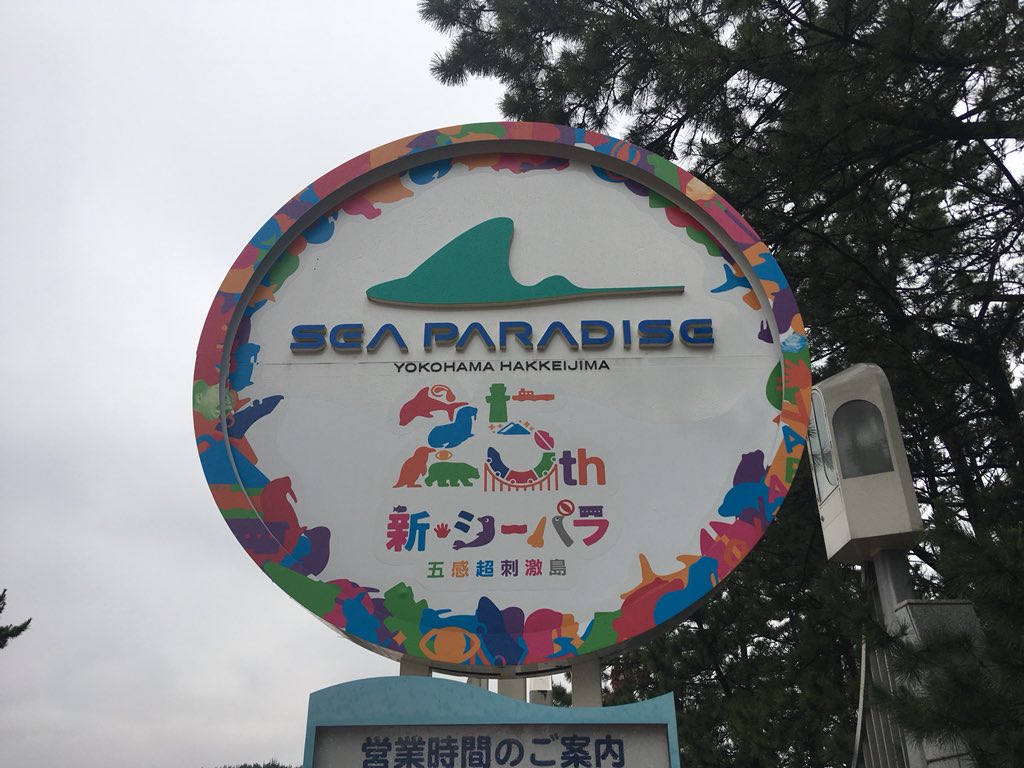 We made a quick stop at Sea Paradise for their amazing drop tower and Surf Coaster.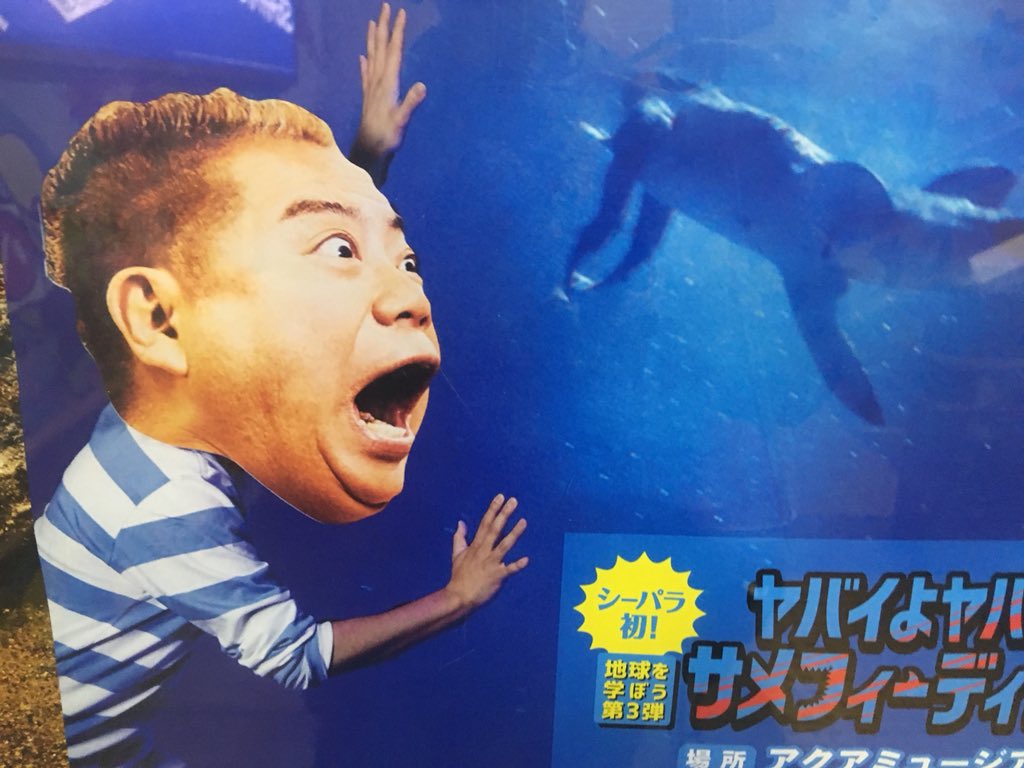 The signs advertising the park at the train were just so amazing and Japanese!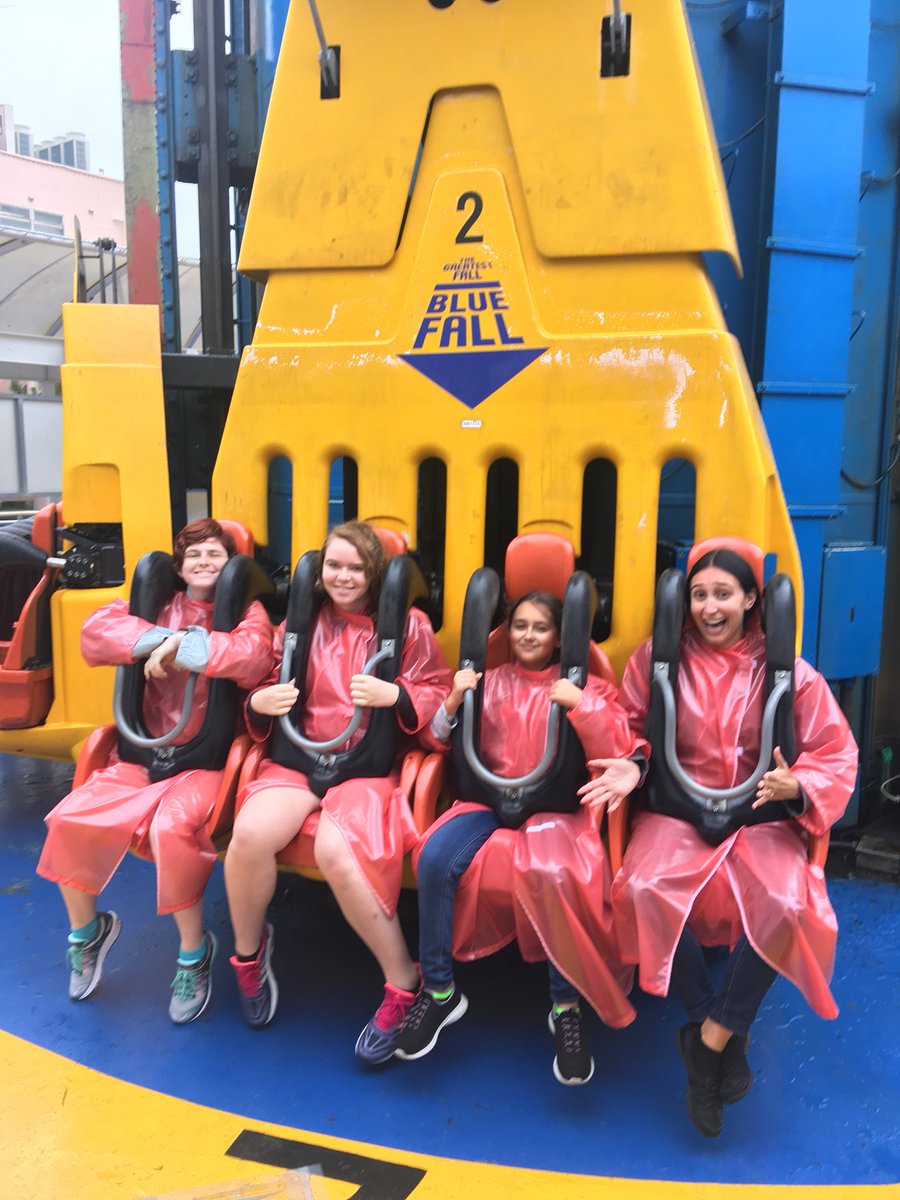 The girls rode Blue Fall... still one of the tallest drop rides in the world!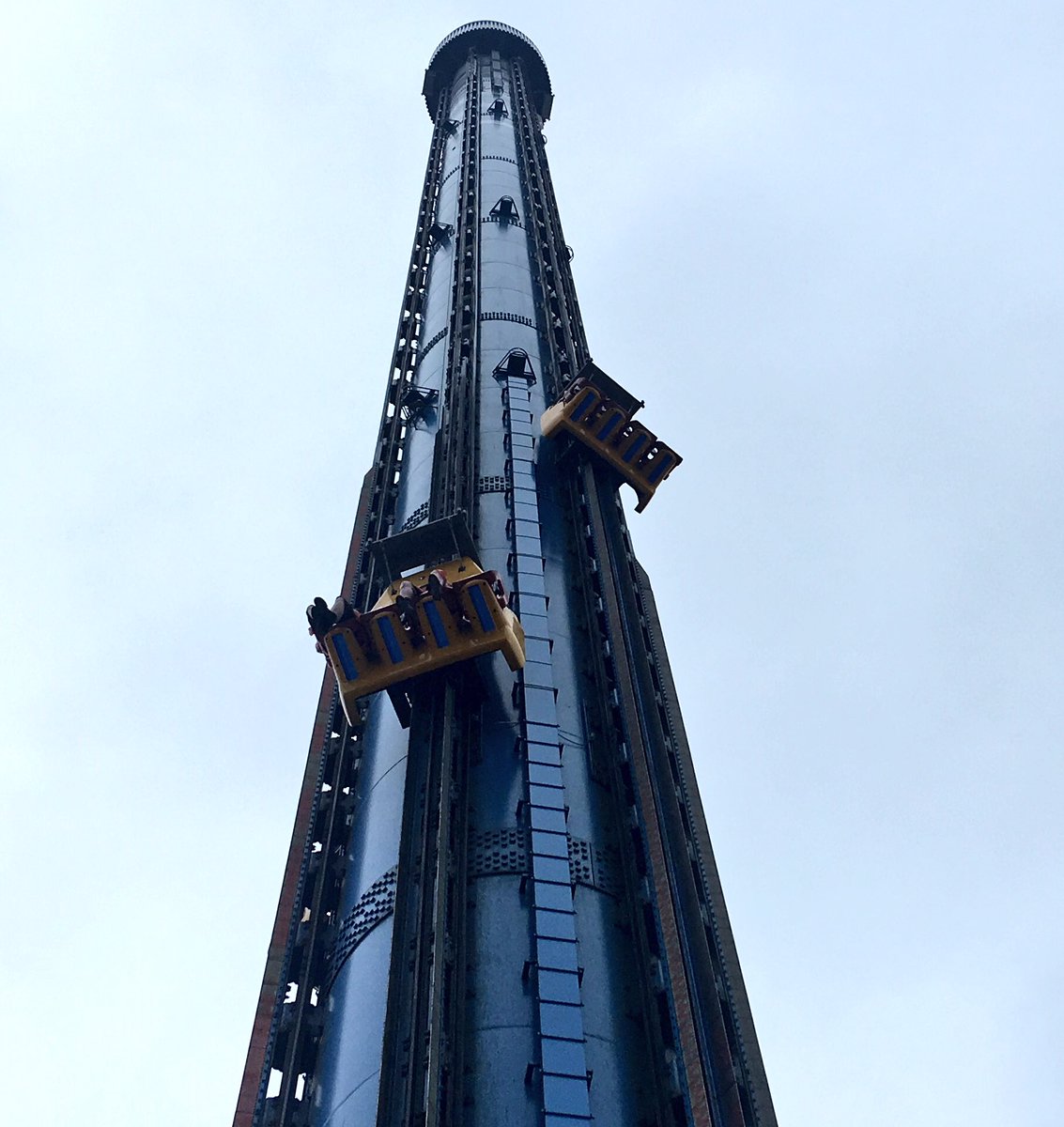 And because it was lightly raining, the park gave them all rain gear to wear so they wouldn't get wet at 310 feet in the air! I love Japan!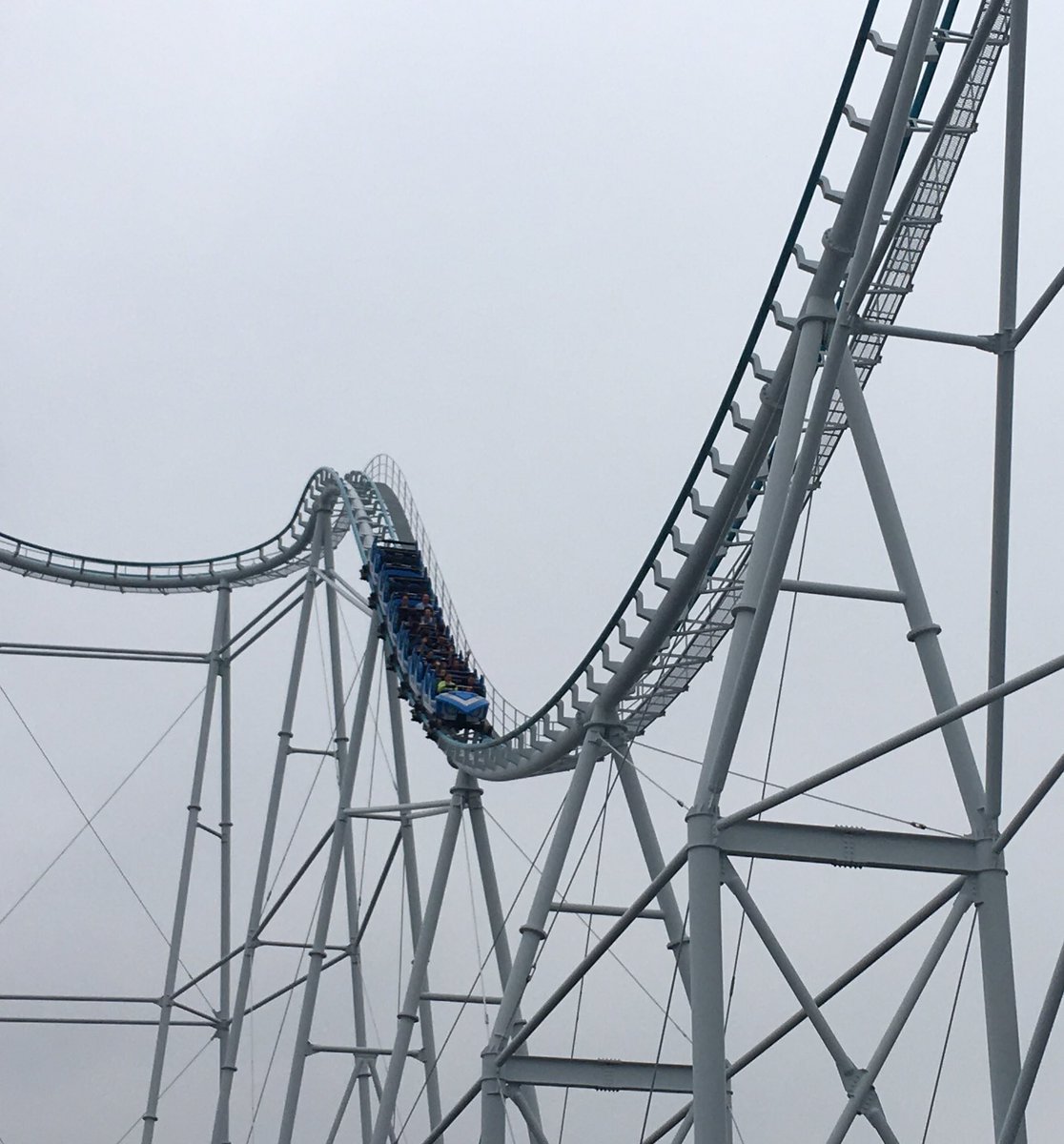 Surf Coaster at Sea Paradise is actually pretty darn good!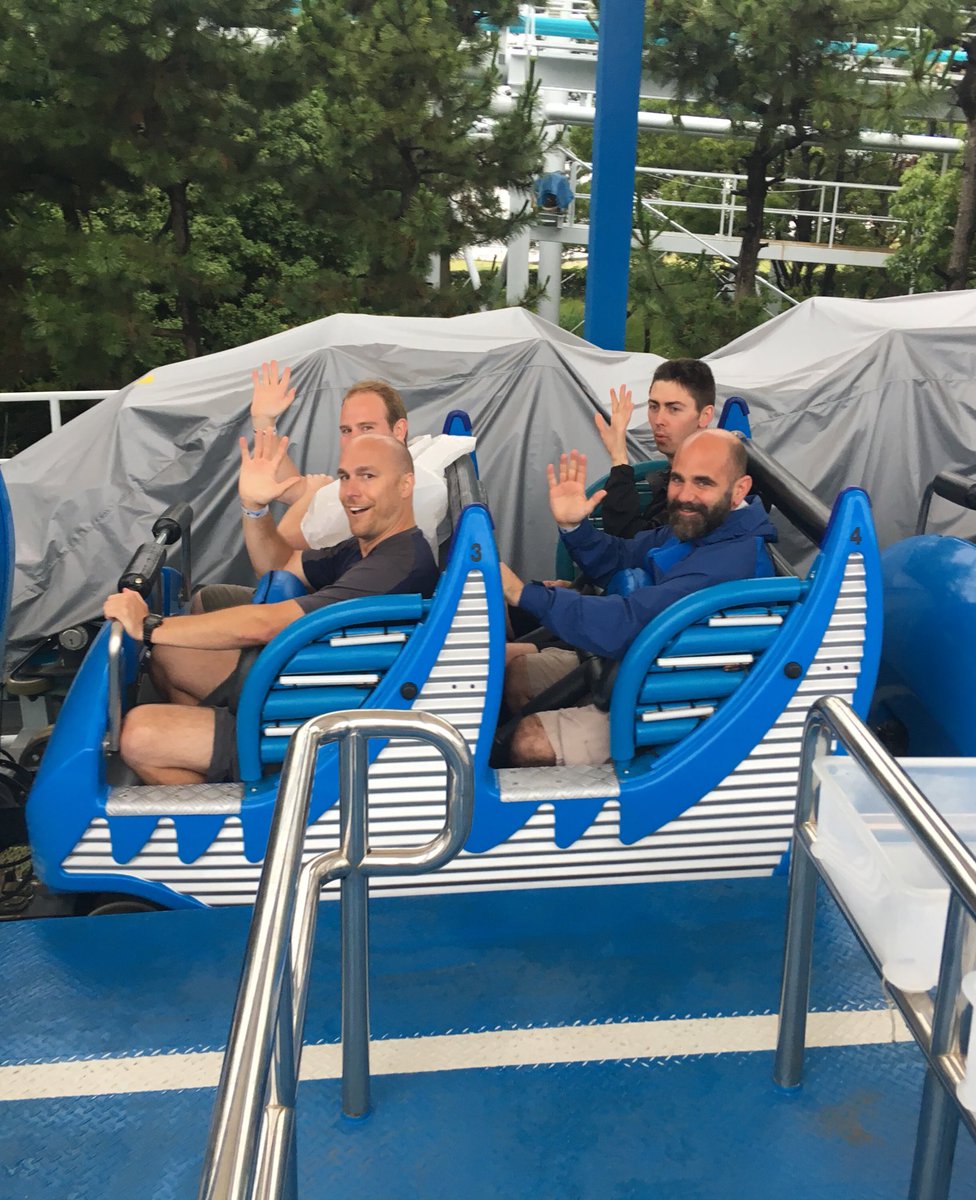 Especially for a "Togo" coaster that's 20+ years old!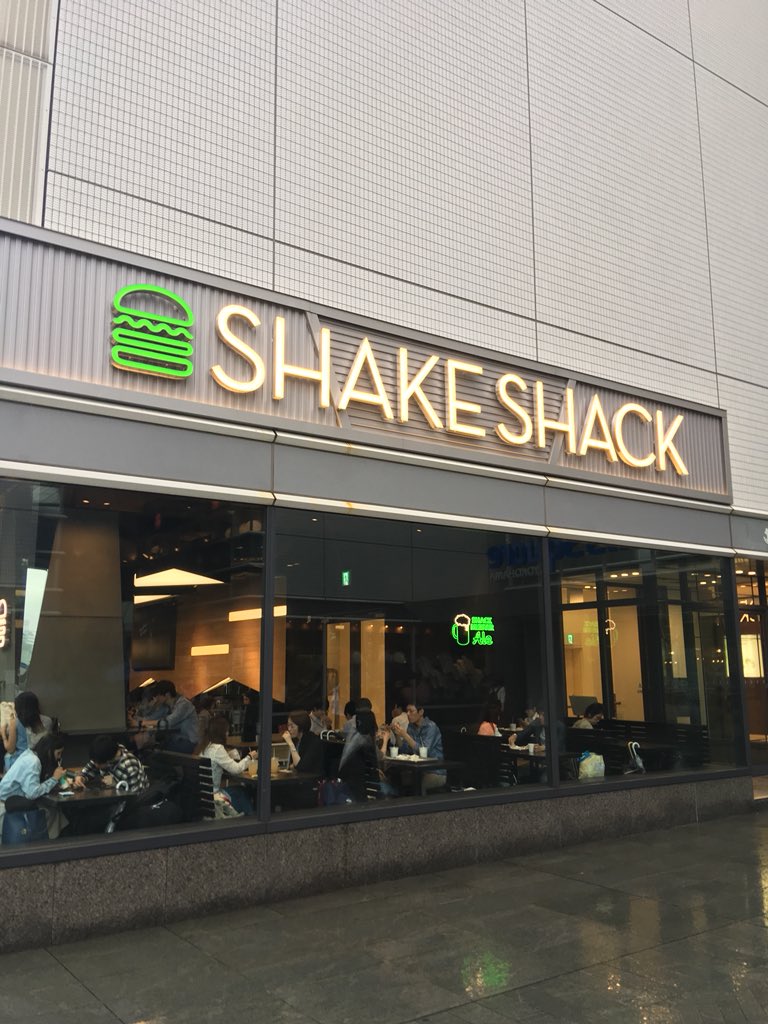 We tried Japanese Shake Shack today!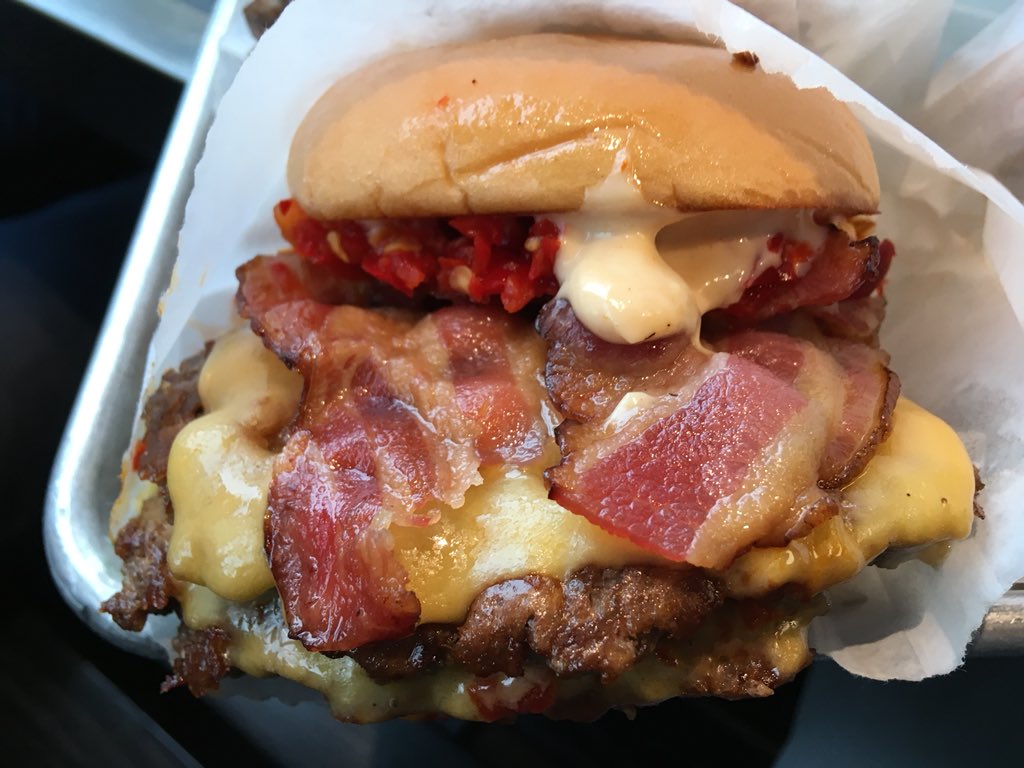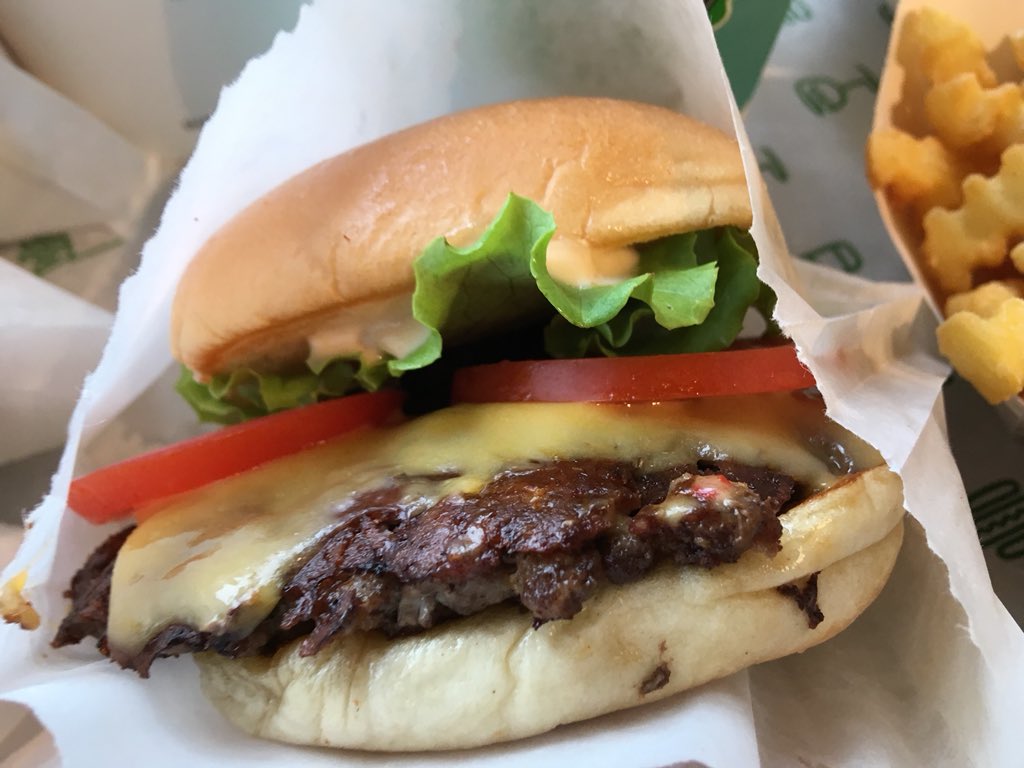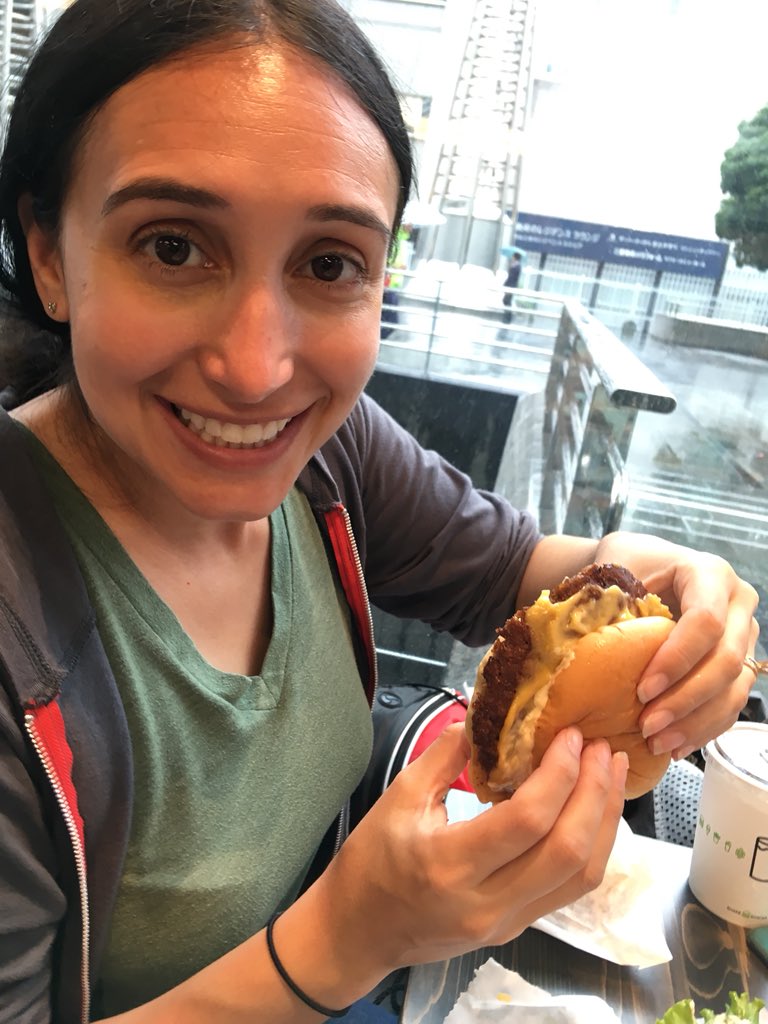 Happy to report it's just as awesome as US Shake Shack!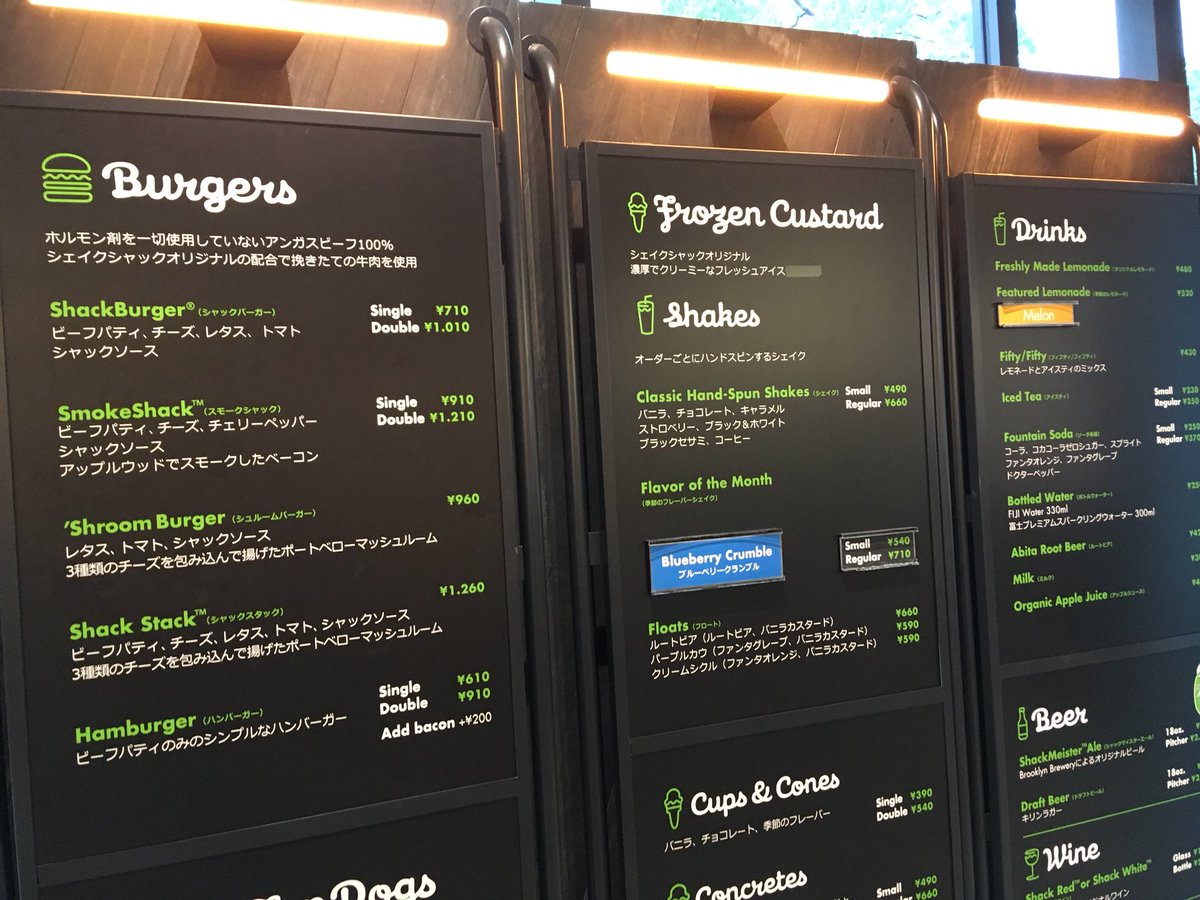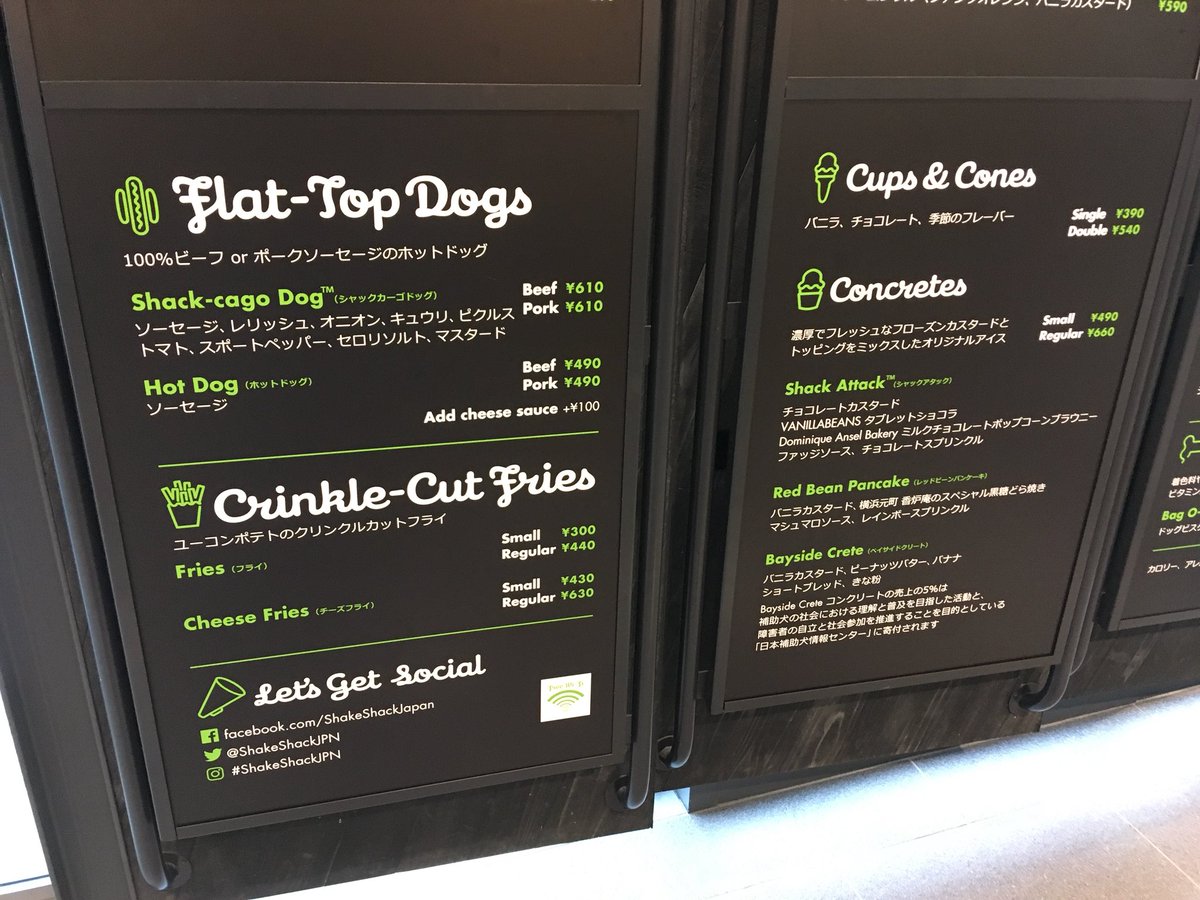 Here's the menu for Japanese Shake Shack!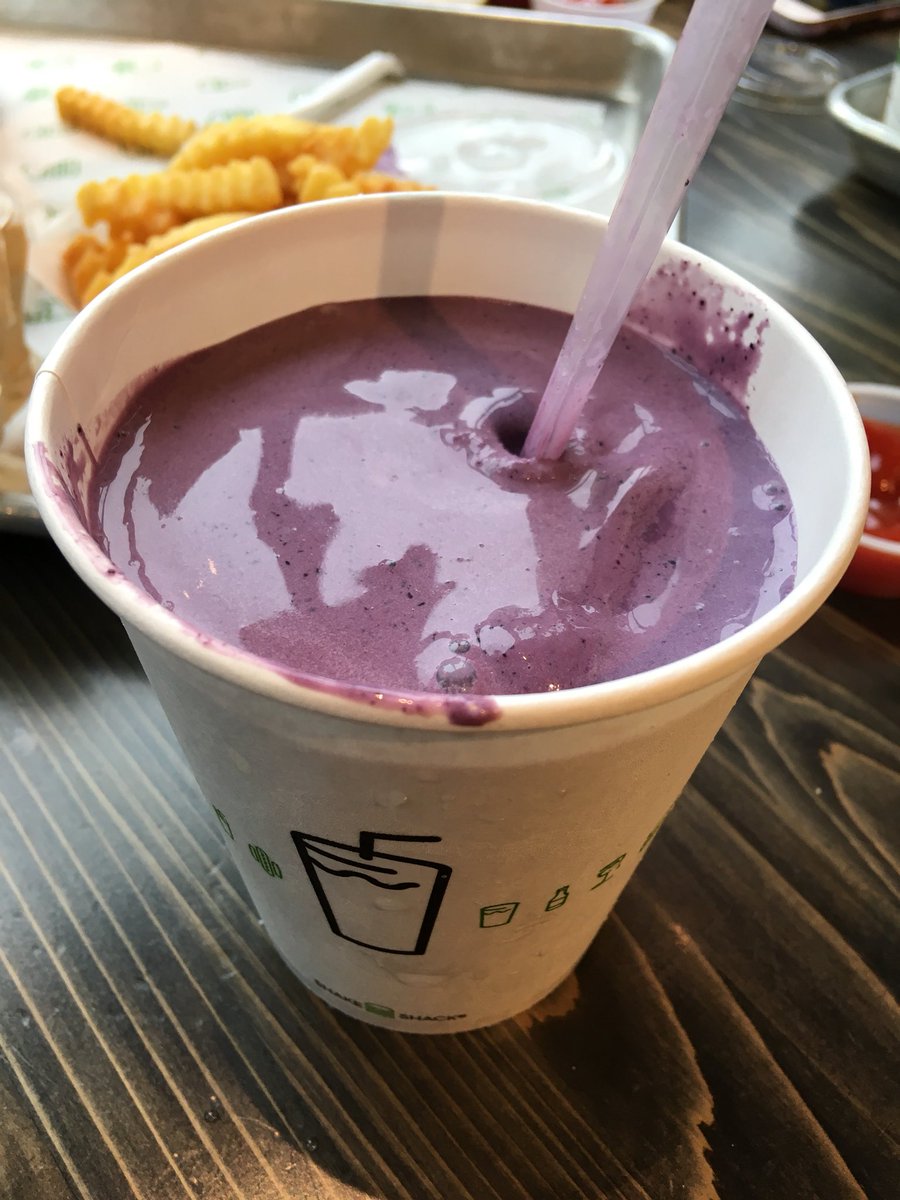 I did have the blueberry "Flavor of the Month" Shake! Delicious!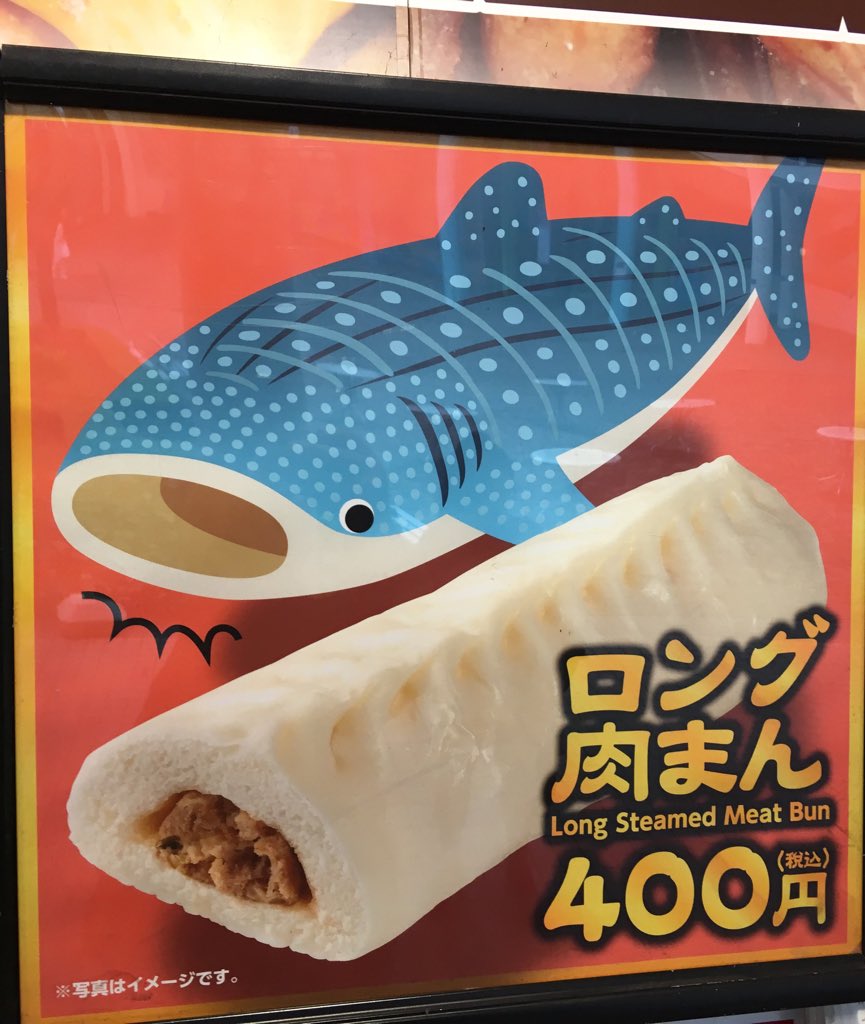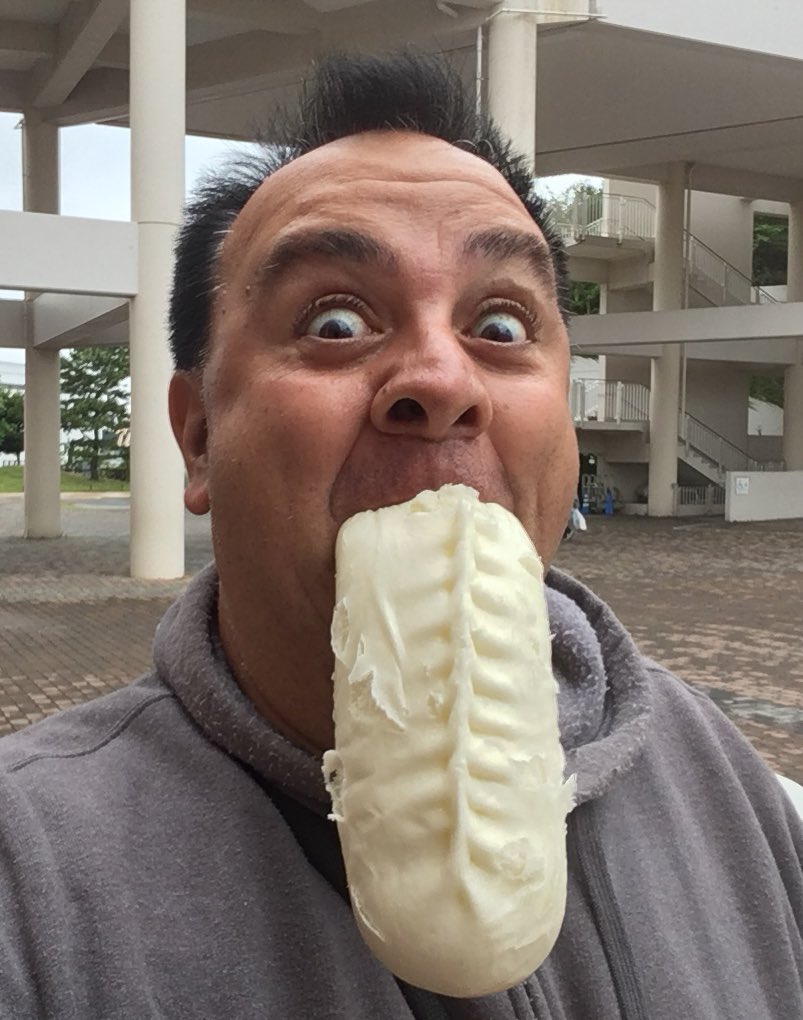 I went to Sea Paradise and all I got was this Whale Shark Meat Bun!
Now,
POST YOUR COMMENTS!!!!
After all, we took the time to write this report, the least you can do is post something nice about it!
Click HERE for part Eleven of our Japan 2018 Trip!
Last edited by
robbalvey
on Sat Jun 16, 2018 6:24 pm.