REGISTER
for our forum to leave a comment!
Day One of our Disney Magic Cruise!
Day Two of our Disney Magic Cruise!
Day Three of our Disney Magic Cruise!
-------------------------------------------------------------------------------------------------------------------
Day One
Well, I guess all "epic trip reports" have to start at the beginning, so here goes...
I'm sure as many of you have figured out by now, when we aren't at theme parks or riding roller coasters we like to go on Cruises as kind of a vacation from theme parks, but over the years we've seen a trend where cruise ships have become a lot more like "floating theme parks" (this isn't a complaint...in fact, it's a preference!)
The same can be said for Disney Cruise Line! We recently returned from a 5-night sailing on the Disney Magic and our experience was absoultely "magical" on so many levels! This sailing included "Marvel Day at Sea" which exceeded all expectations, Kristen was introduced to the "tween club" for her first time, and there were may upgrades made to the ship as it had just returned from a dry dock refurbishment.
We will cover all that and more as we post about our experience over several updates. Overall though, we simply cannot recommend enough the Disney offerings "outside of the parks" and this includes Disney Cruise and Adventures by Disney. (If you missed our epic report from our Adventures by Disney River Cruise last year, you can catch up on it
HERE!
)
So let's begin our adventure on the Disney Magic!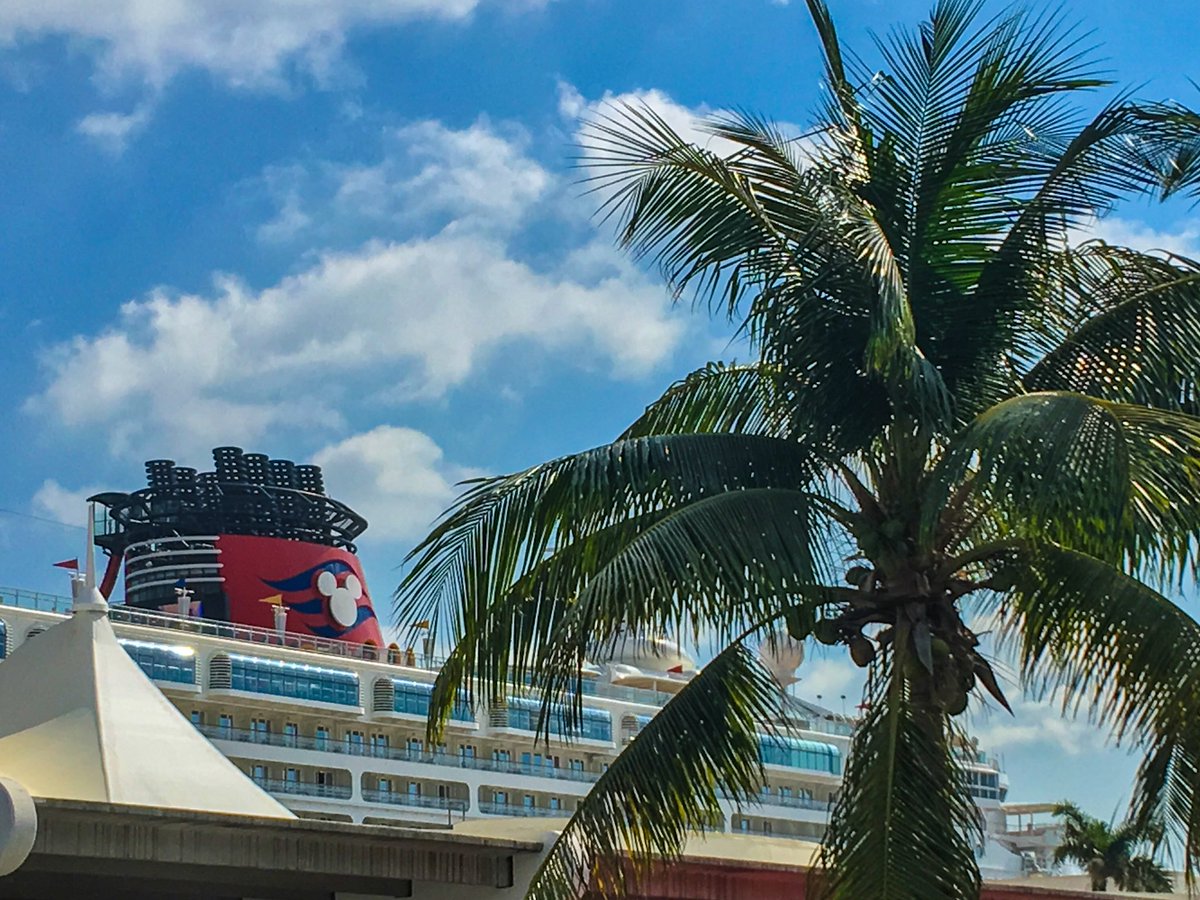 Good morning from Miami, Florida! We are about to board the Disney Magic! Super excited to be back on a Disney Cruise ship!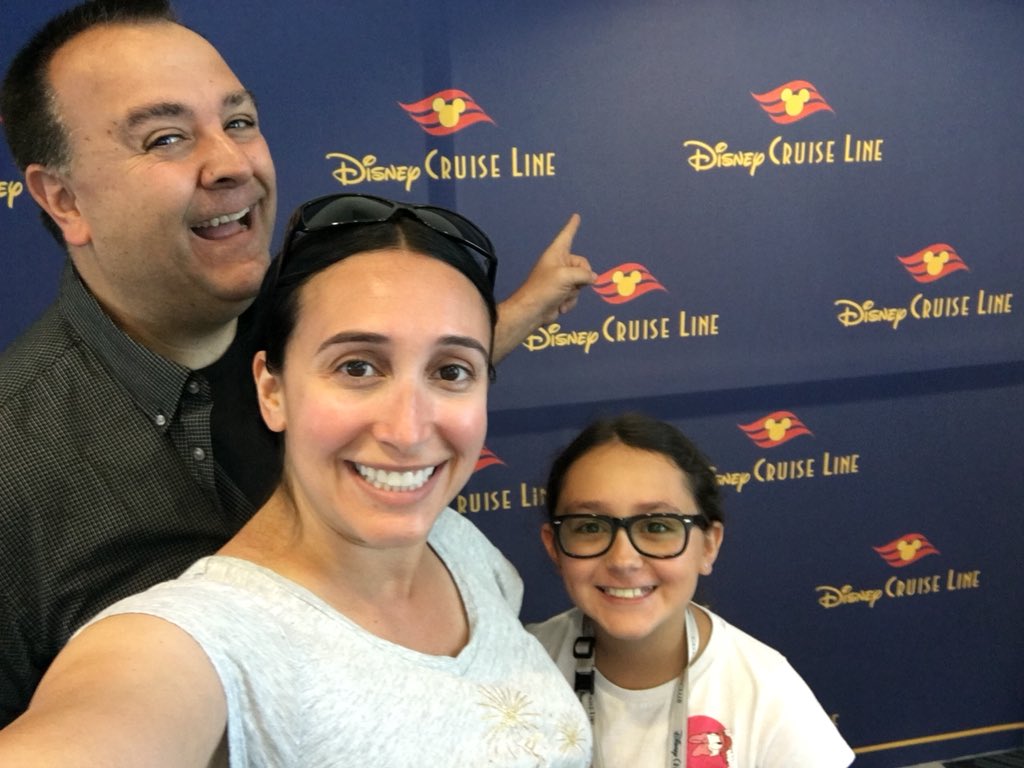 We are ready to sail off on our next family adventure!
One of my favorite moments on a Disney Cruise is when they "announce" you coming on board! This is always such a fun, cool, special moment! Watch below and Volume UP!
Kristen from @OceanSprayInc shows Jack how to harvest cranberries! @WaltDisneyWorld #EpcotFoodFestival @WDWToday pic.twitter.com/UMnKfUdzS5

— Theme Park Review (@ThemeParkReview) September 26, 2015
We have just walked into the ship but first let's take a quick little tour around to some of the different locations!
Our first stop is going to be the pool deck...and of course get something to eat! (Because that's what you do on cruises!)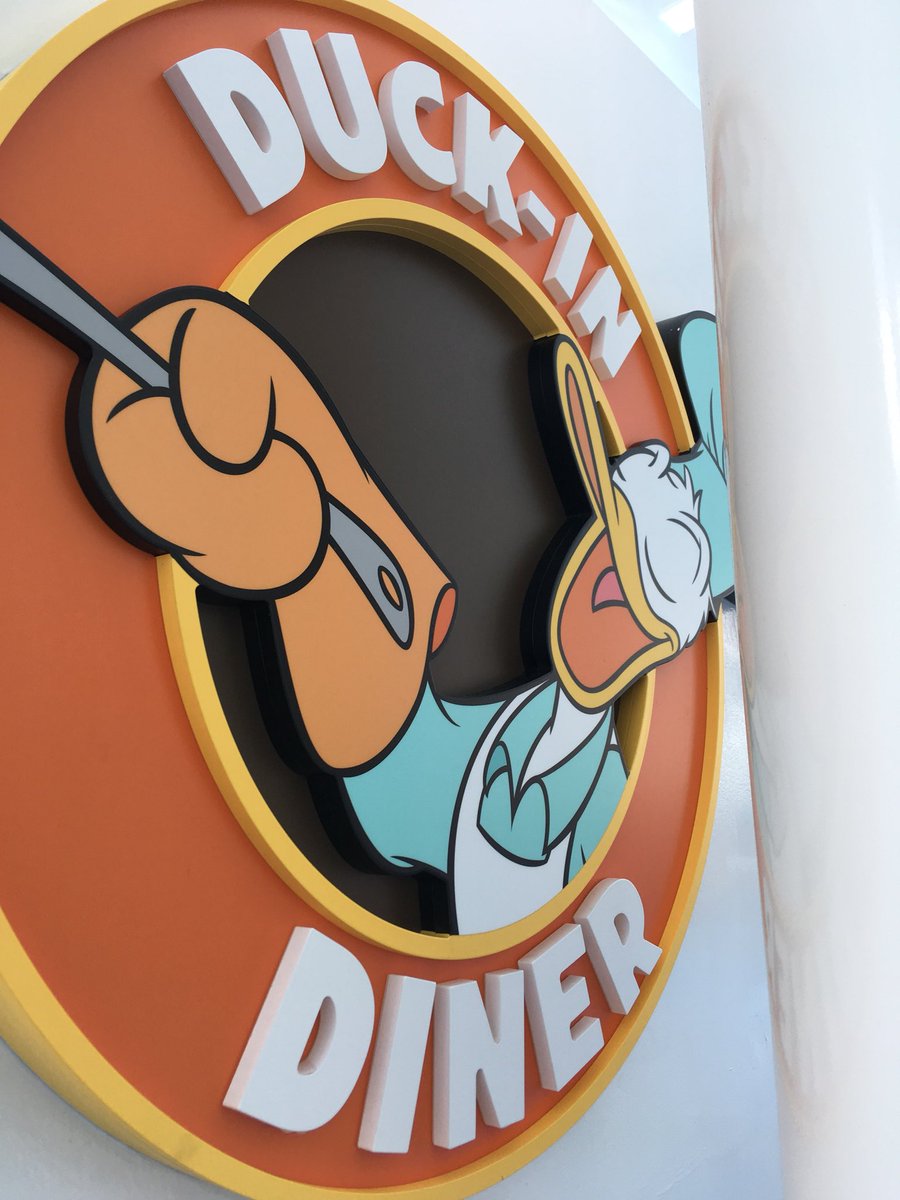 I love all the wide variety of food options on Disney Cruise ships!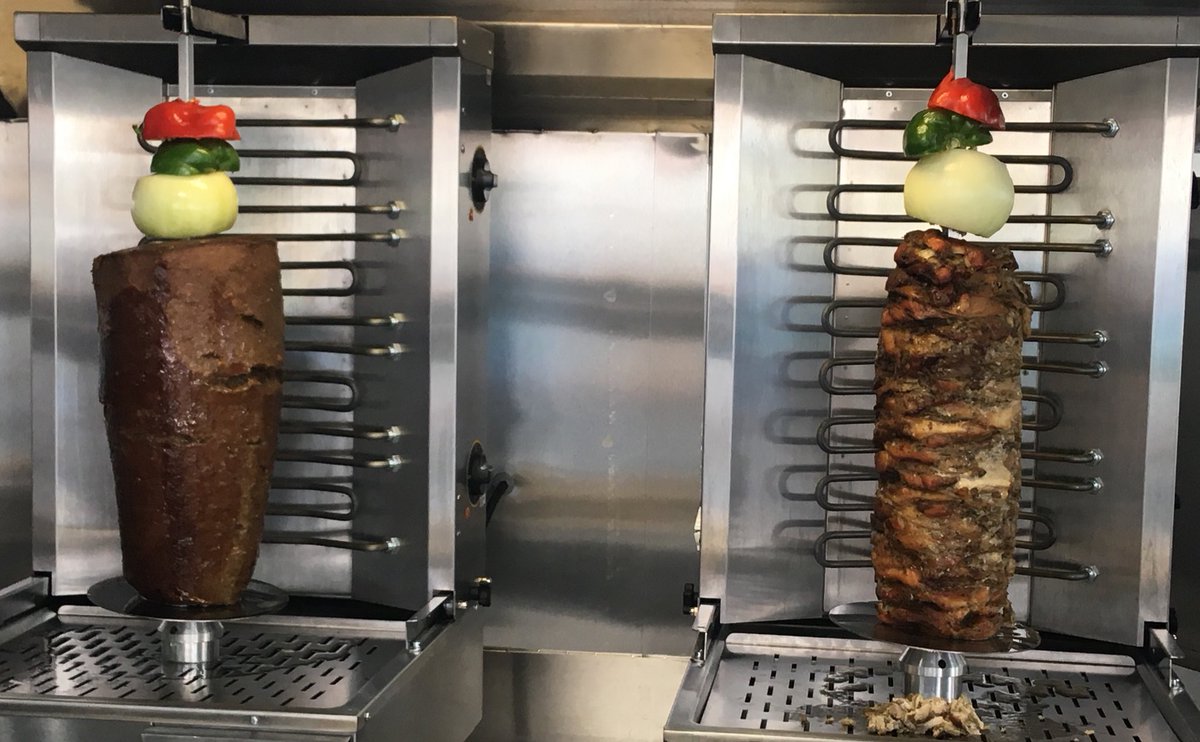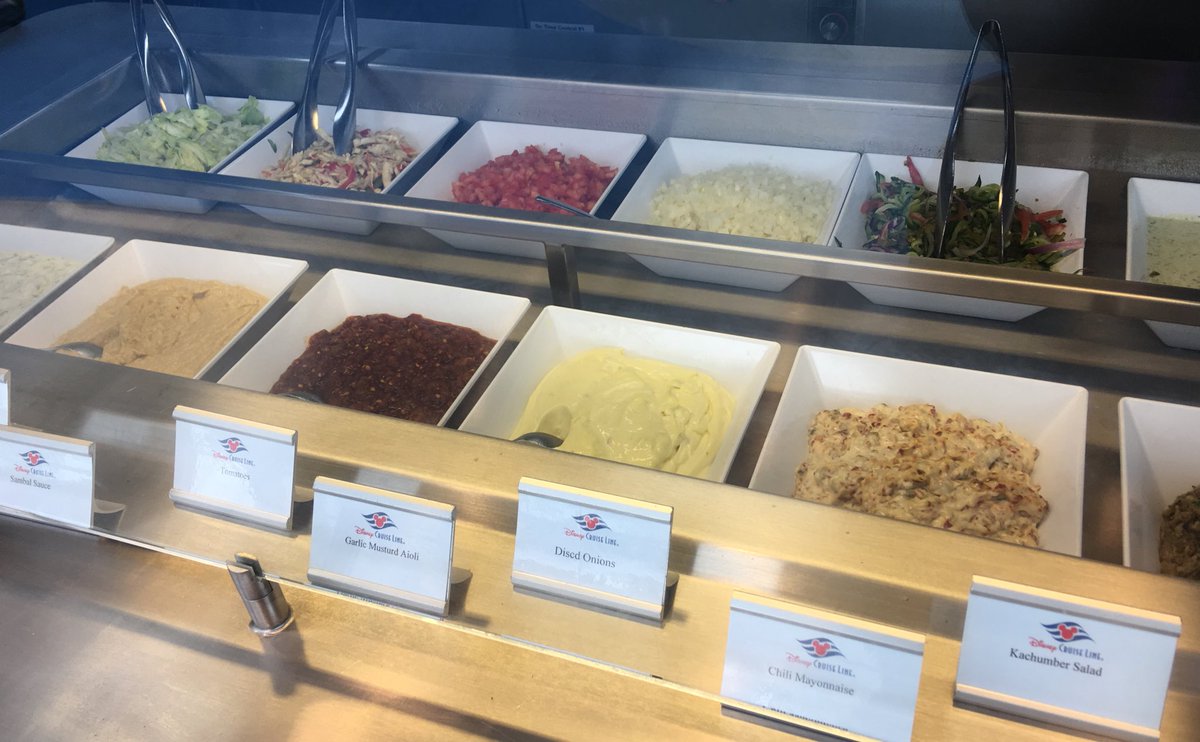 You can get Chicken Shawarma at the Duck-In Diner on the pool deck! And yes it was fantastic!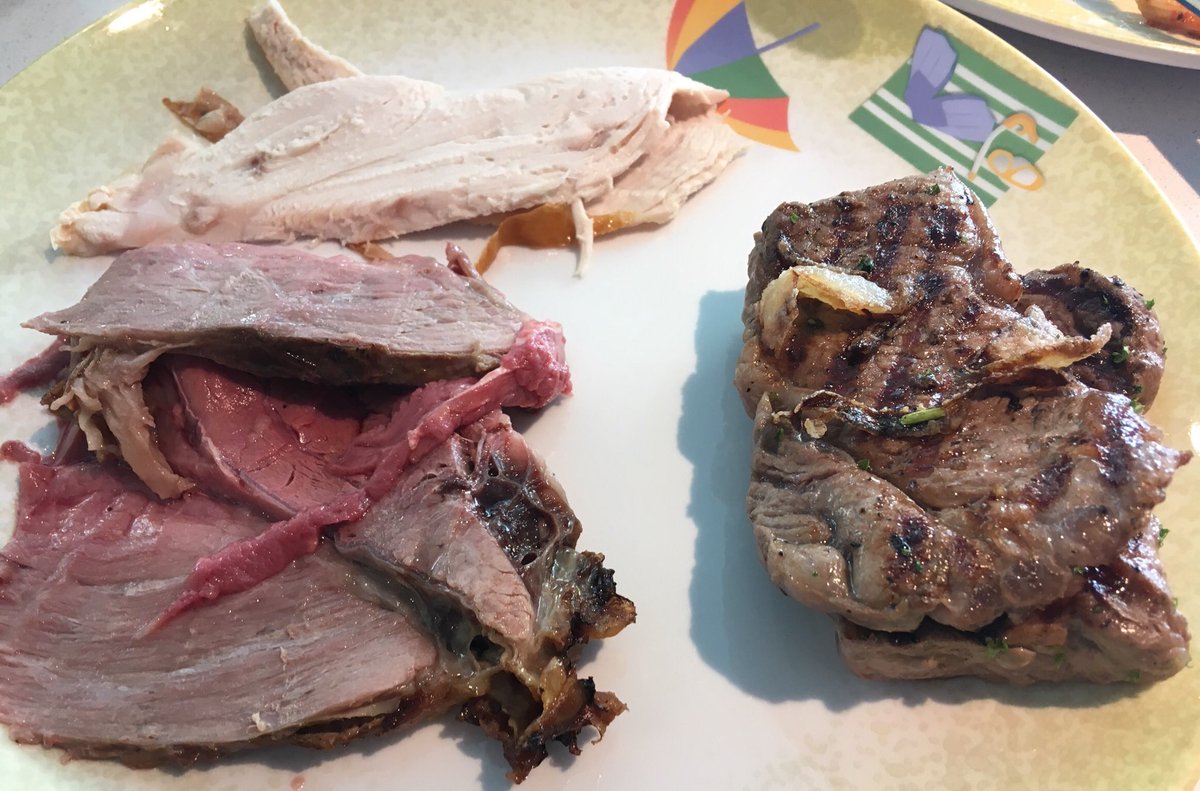 "Welcome on board! Have a plate of meat!!!"
More reasons why I love Cruising!
When you first board a Disney ship, we highly recommend doing your own "self-guided" tour and be sure to check out the Oceaneer Club as this may be one of the only times adults get to see it. It's the "kids club" on the Disney ships but it's absoultely magical! Have a look at the Marvel section:
The area itself is themed much like what you'd expect from a Disney theme park!
Yes, there was a complete Iron Man suit in here.
Thor is probably going to need this at some point!
Click play on the video below to get a nice little tour of this area:
Kristen from @OceanSprayInc shows Jack how to harvest cranberries! @WaltDisneyWorld #EpcotFoodFestival @WDWToday pic.twitter.com/UMnKfUdzS5

— Theme Park Review (@ThemeParkReview) September 26, 2015
All of the "kids areas" are highly themed and unlike anything you'll see on other ships.
I love that they have animation classes in here! It's just such a "Disney" touch!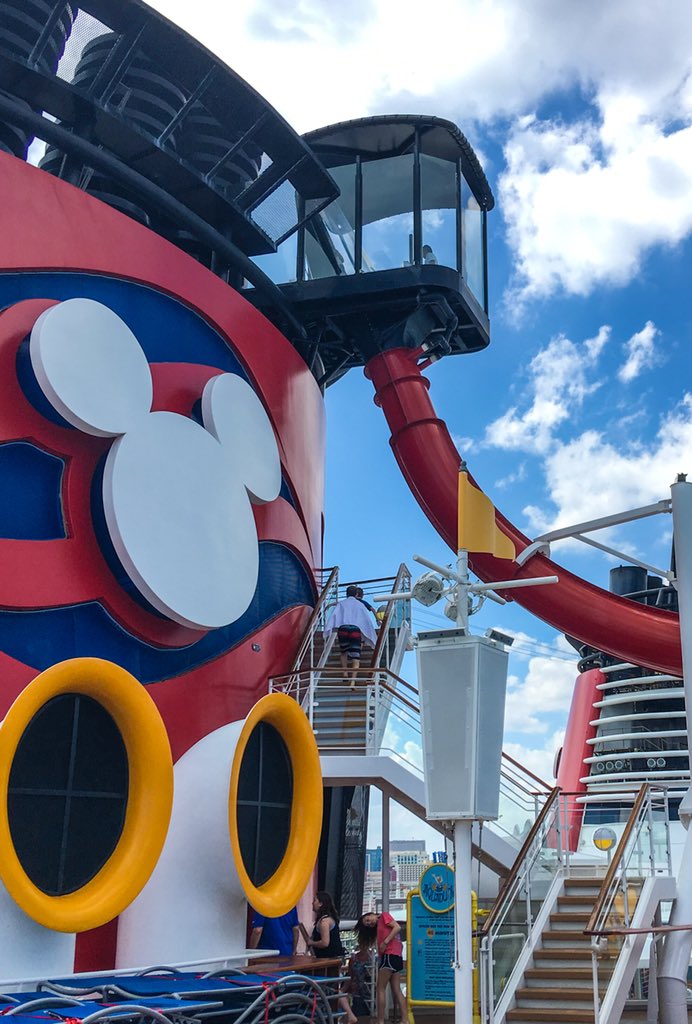 And just like in the theme parks, there are rides! Even ones with a little bit of thrill!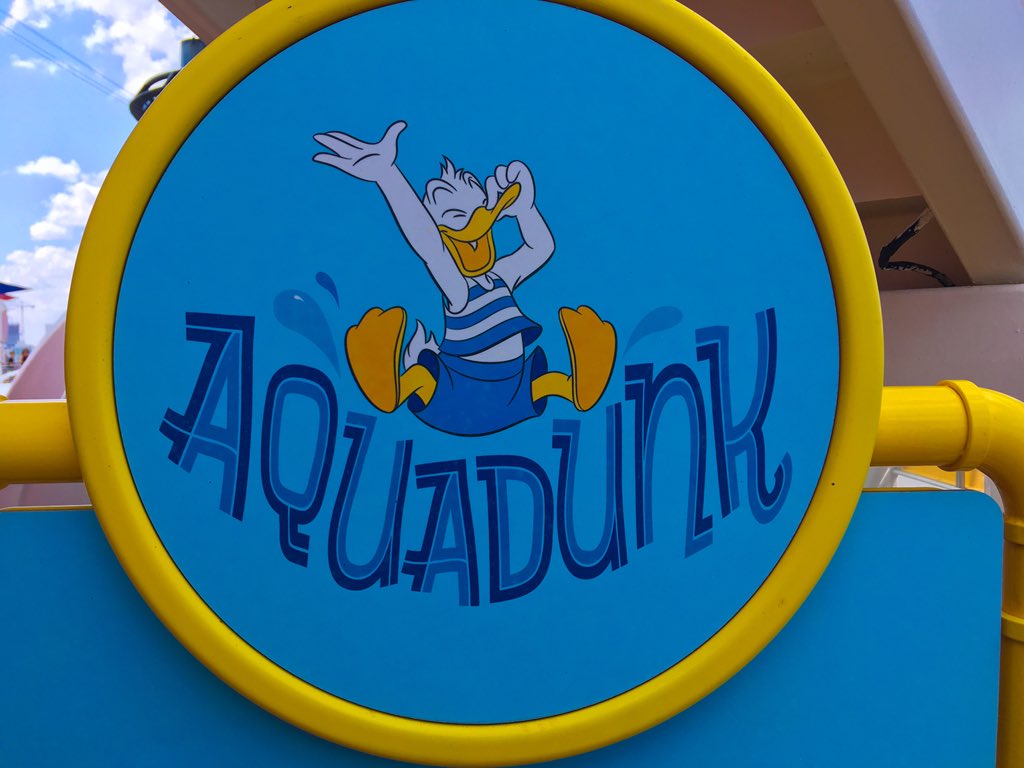 The Aqua-Dunk is a "trap door" water slide and it's not totally for the weak at heart.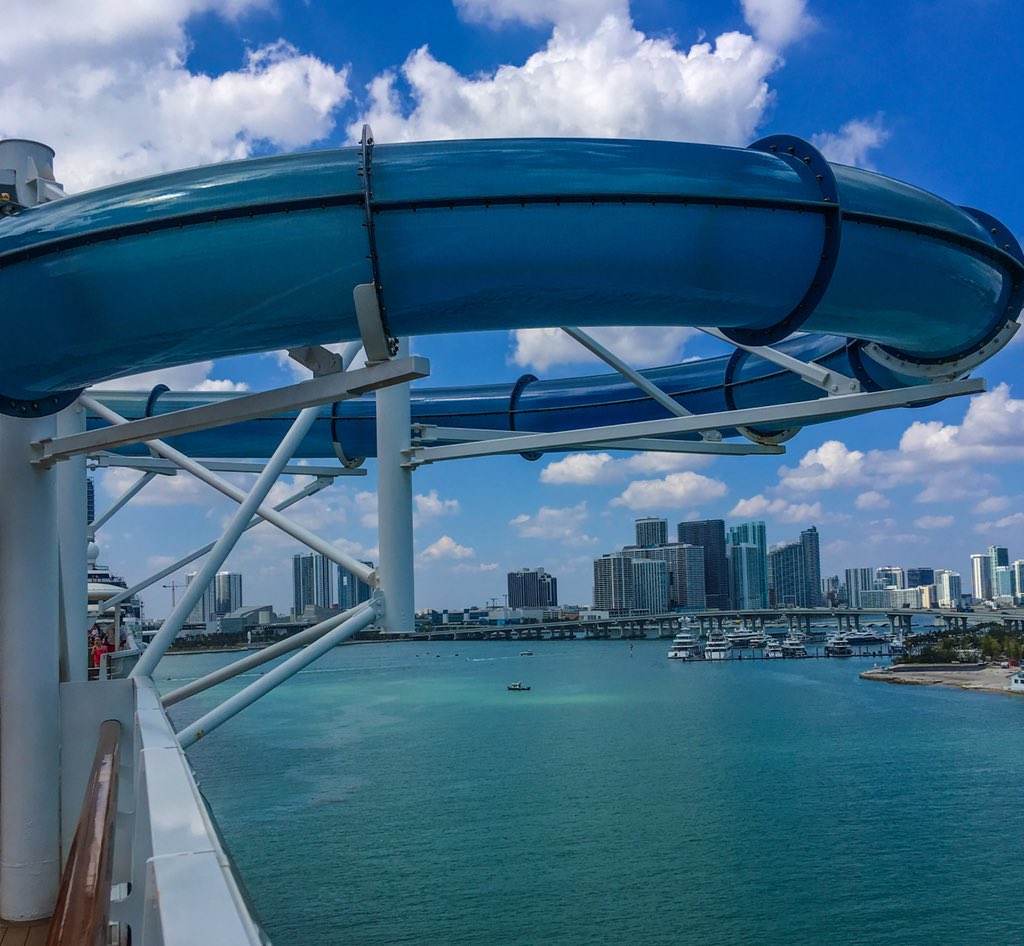 And YES, you slide through a transparent tube OVER THE SIDE of the ship!!!
We'll get back to this later on in the report!
Let's take a look at our stateroom, shall we? IMO Disney's ships have some of the most impressive staterooms as they manage to make the most out of the space they have. This is a pretty good overview of the room.
Here's from the opposite side of the room. As you can see, it's pretty roomy considering you're on a cruise ship. This is pretty much your standard "balcony" cabin.
That sofa will become another bed for Kristen later in the evening!
There's also a desk with the TV, plenty of room for the laptop, and there is a good amount of storage all around the room.
Disney is also one of the few cruise ships who does these "split bathrooms" which we love! Two separate rooms. This one has your shower and sink #1
This room has sink #2 and is for doing other business.
And here's our balcony!
Here is our stateroom number. Now that "fish" above it is actually quite important and is responsible for quite an interesting "subculture" of Disney cruising. Let me explain further...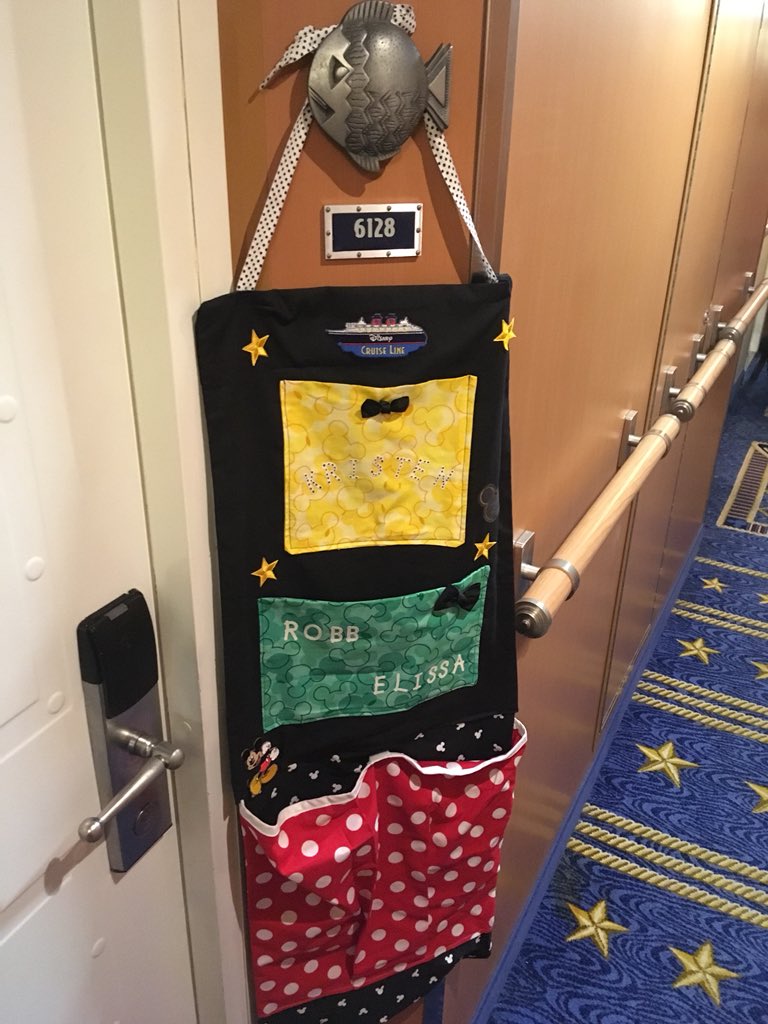 This is what is known as a "fish extender" and they come in all different shapes and sizes, most of them are home-made, but there are also people who sell them through their Etsy stores. This is an "un-official" activity that happens on the Disney ships where you sign up online through many different groups (usually there will be a Facebook Group for your sailing) and you will exchange gifts in a "Secret Santa" sort of way with other guests also on your sailing. It's probably my favorite "unofficial" activity of any cruise ships! The whole idea that complete strangers will band together and do nice things for each other in the spirit of fun is something I feel this world needs more of!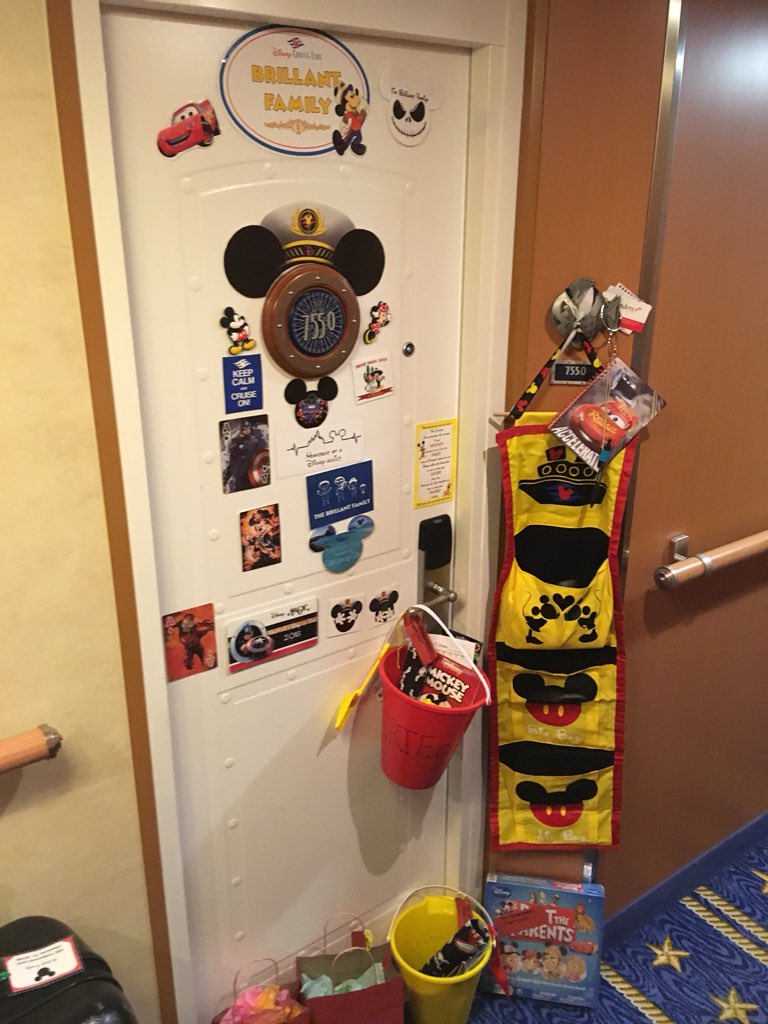 And people who really get into the whole "fish extender" will also go all out and do the entire door! You can already see some of the gifts delivered and it's super cool that people do this!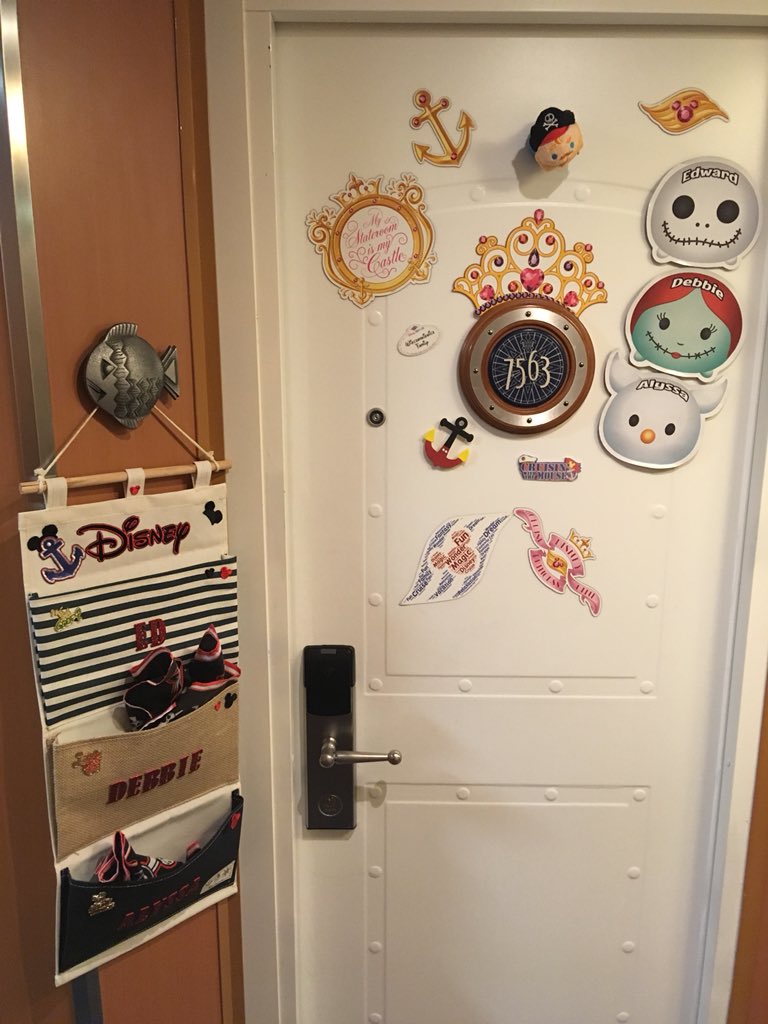 The fish extenders really do come in all different shapes and sizes...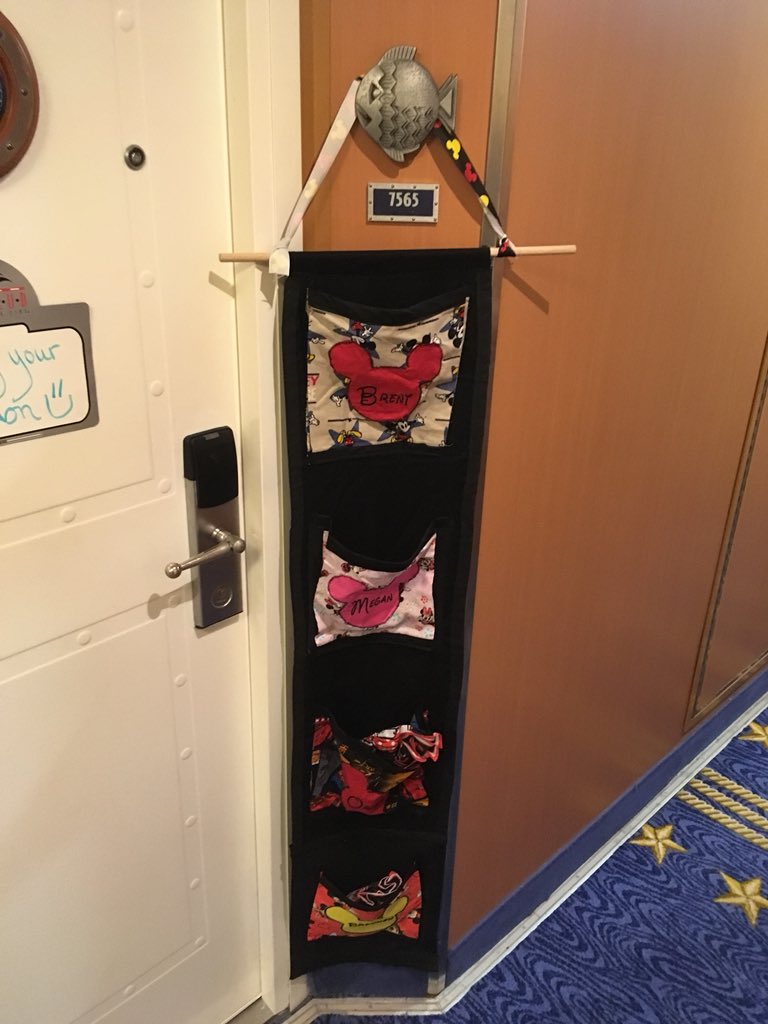 And we took many photos of some really impressive doors that we will post later on in the report!
Taking a stroll around the pool deck you can see the other slide and more of the outdoor areas.
Here's the big screen where you can watch Disney movies pretty much the entire cruise day and night while hanging out on the pool deck!
I love the Disney Cruise Line logo on the ship's funnel. It's so iconic!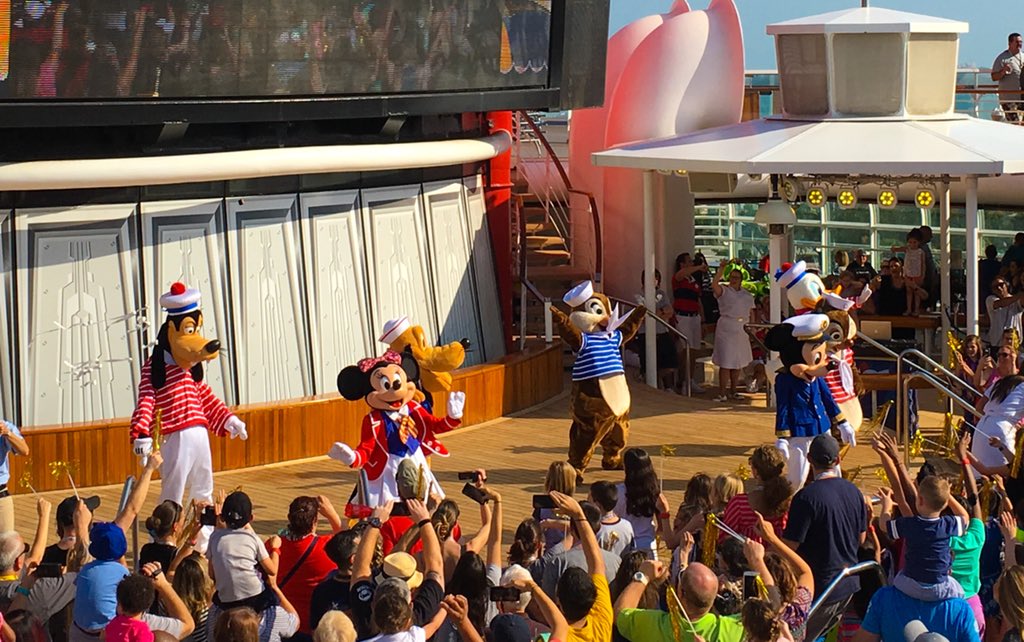 It's the Sail Away party! Always a highlight of a Disney cruise as it signifies that your vacation has officially begun!
You can see the re-cap of our live stream from the Sail Away Party here: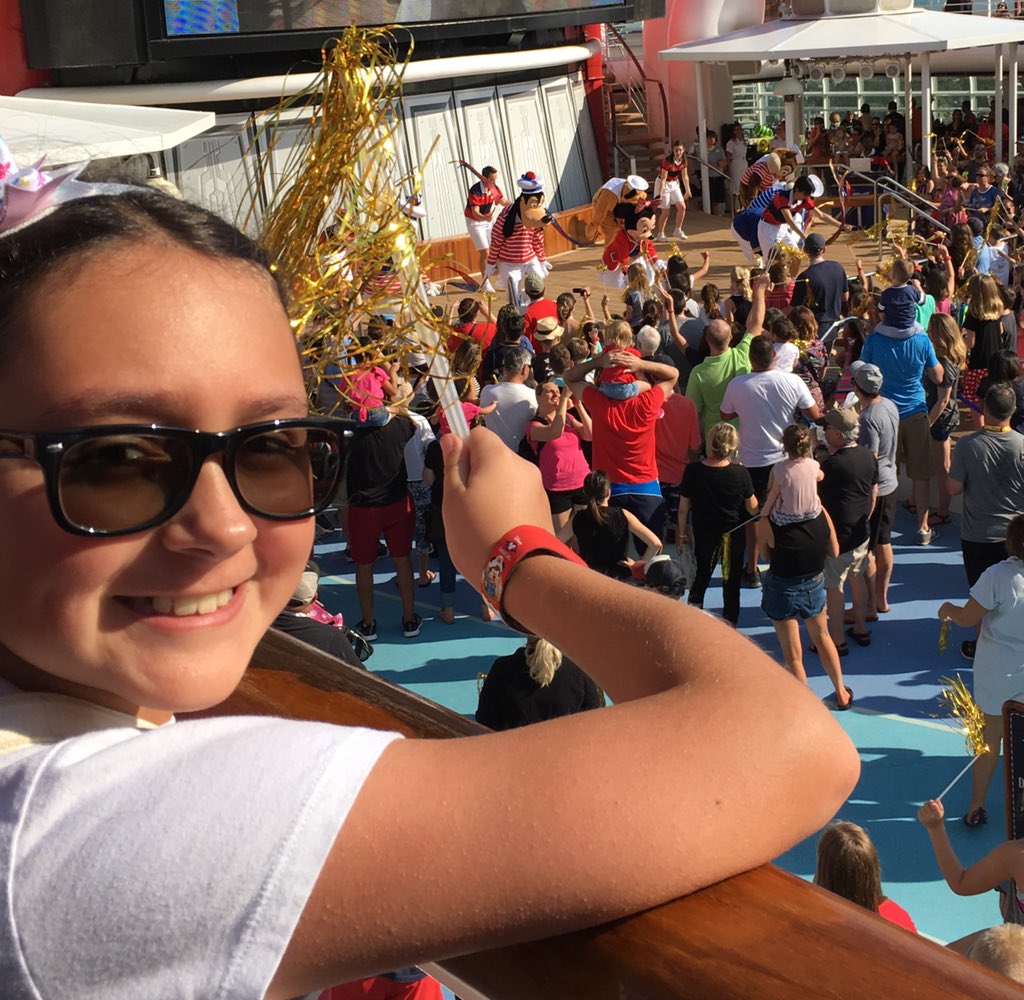 Kristen is ready for an amazing time over the next five days!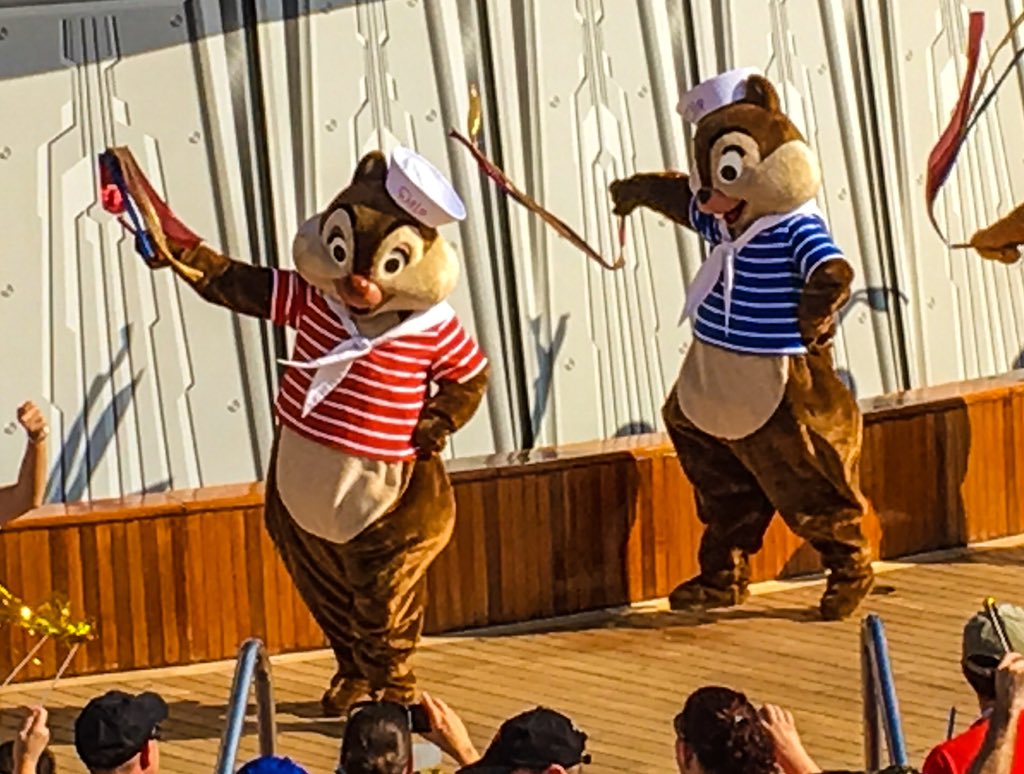 Elissa's rodents made an appearance!
See 'ya later Miami!
There is no shortage of food on this ship! Everything from high-end dining to simple pizza! We will cover it all!
Did we mention that soda is included on the Disney ships? That's important because it is not on most other cruise lines.
Get it?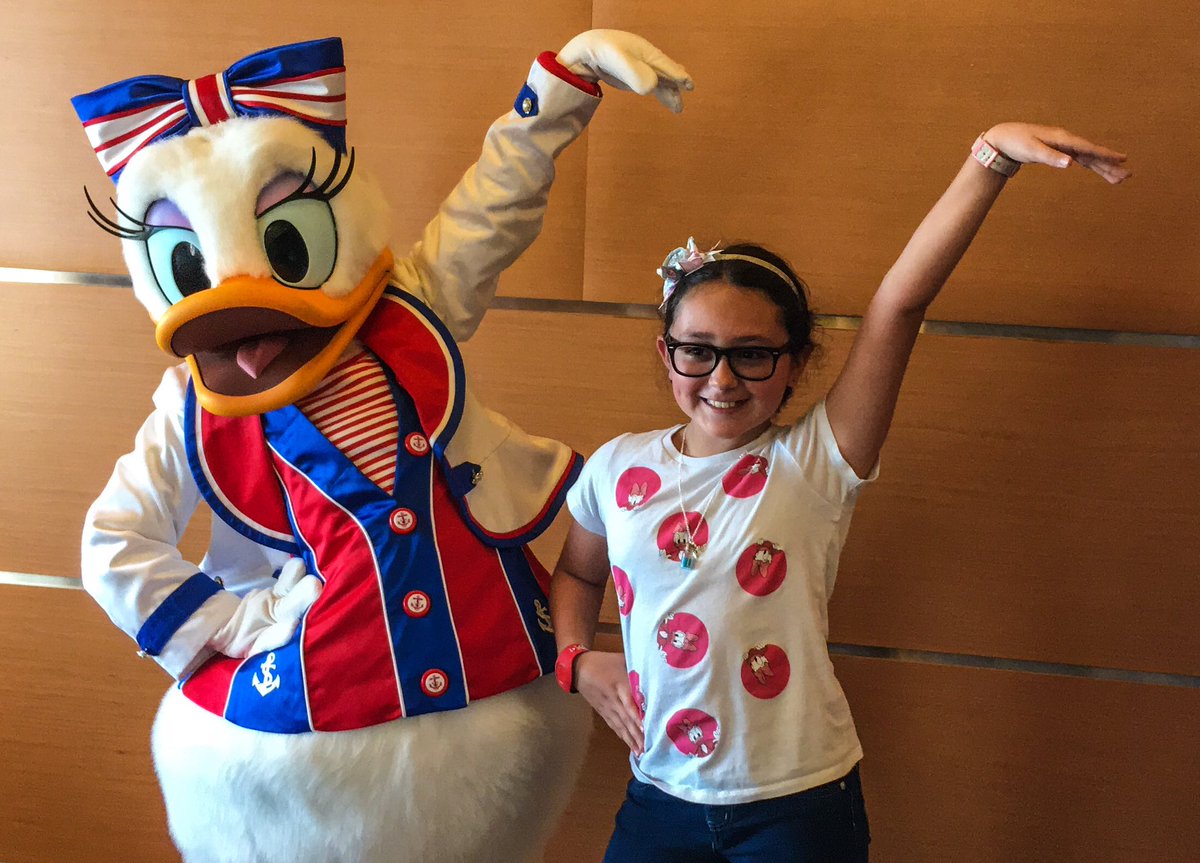 Look who Kristen found! Daisy is one of her favorites! (Check out her shirt!) The PhotoPass photographer said "both of you give me some sass!" LOVE IT!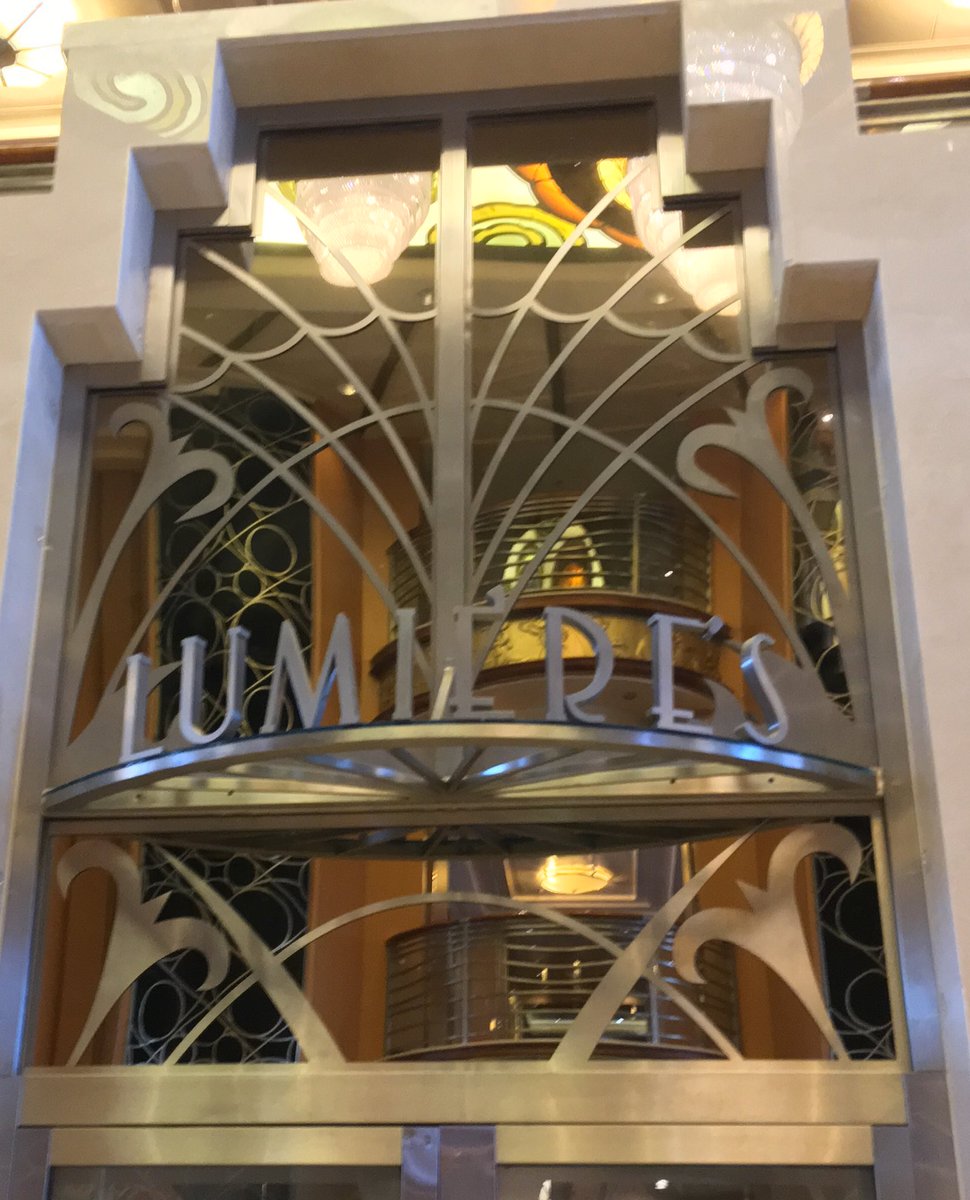 Our first nights dinner will be at Lumiere's.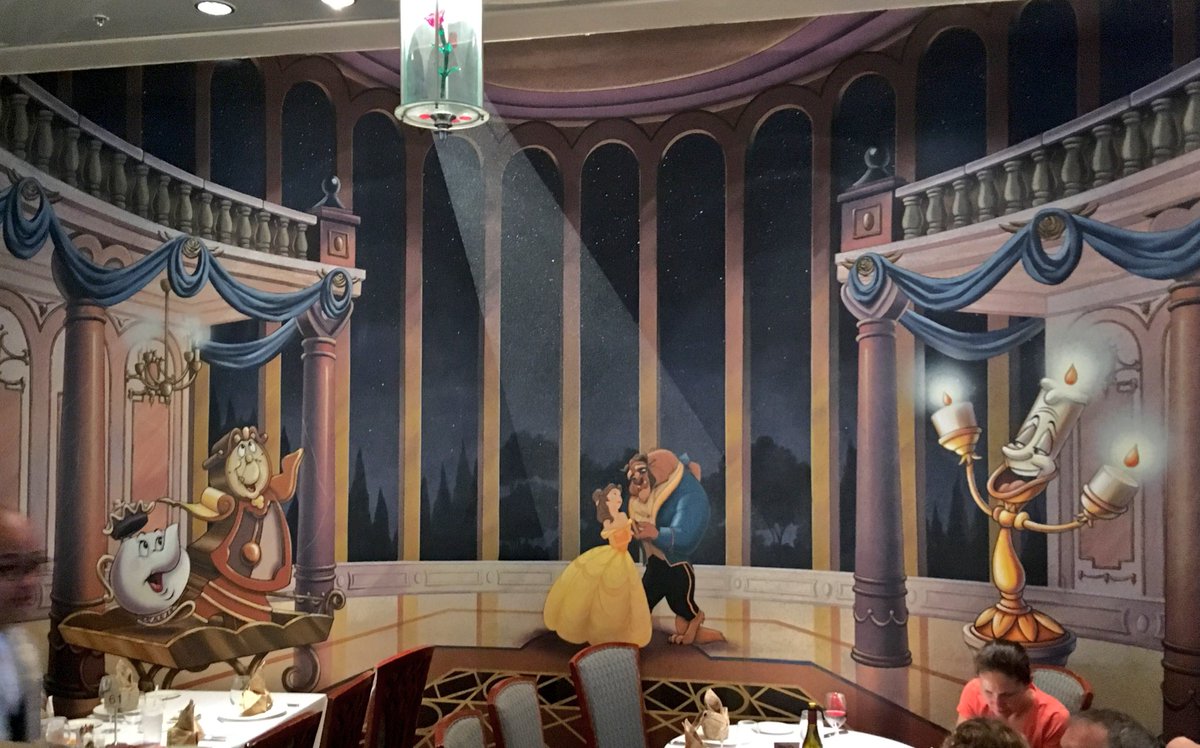 There are 3 different themed dining rooms on the Disney Magic and we will visit each one of them at least once on this sailing, some of them twice! The dinning room "staff" follows you to each restaurant each night so you get to know your servers quite well. It's amazing!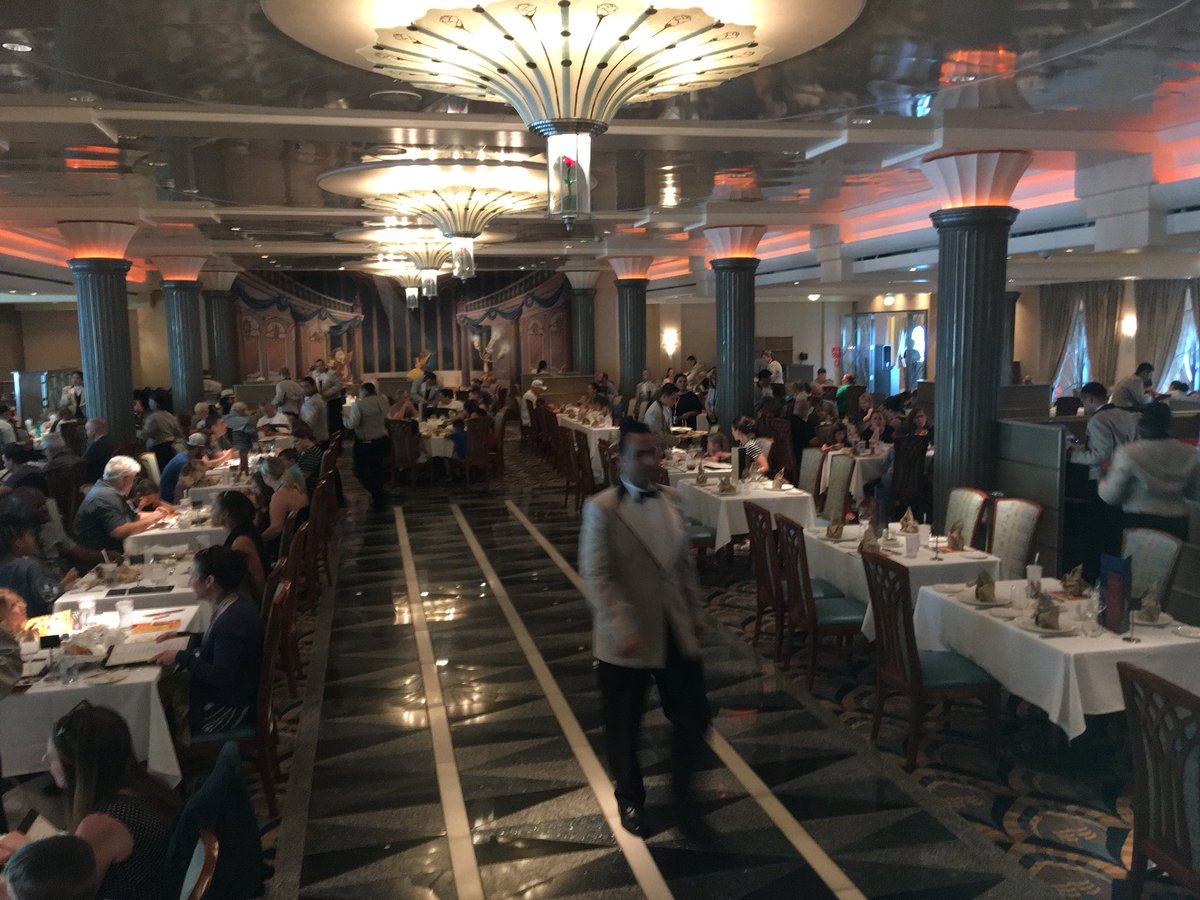 Each of the dinning rooms are uniquely different. Lumiere's, themed to Beauty & The Beast in case you couldn't tell, is more of a traditional "elegant" dinning room, but with a Disney touch!
Here's the menu... See anything you like?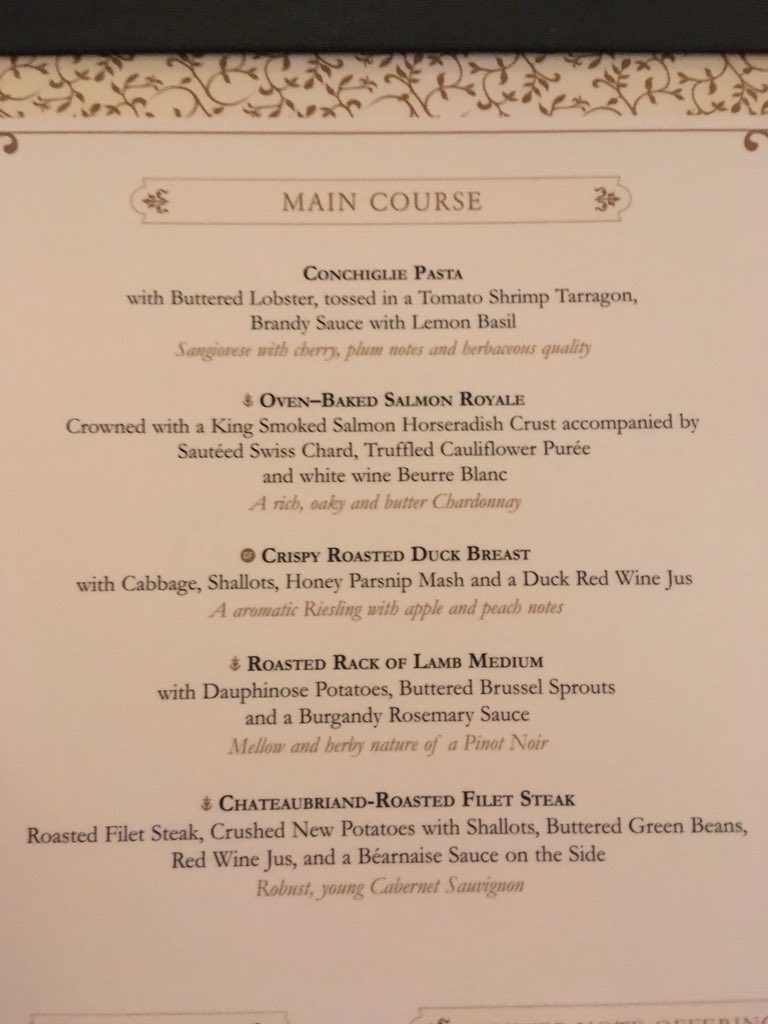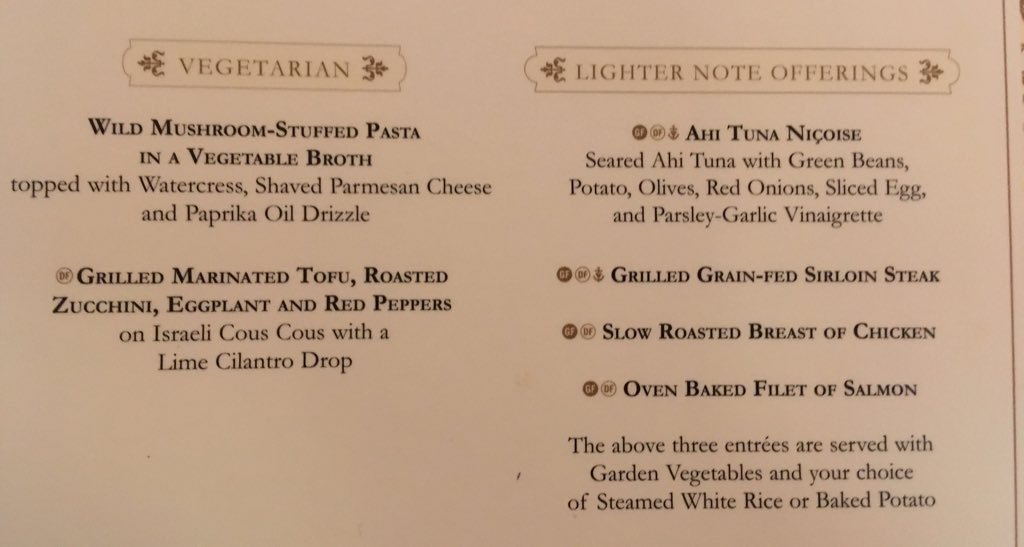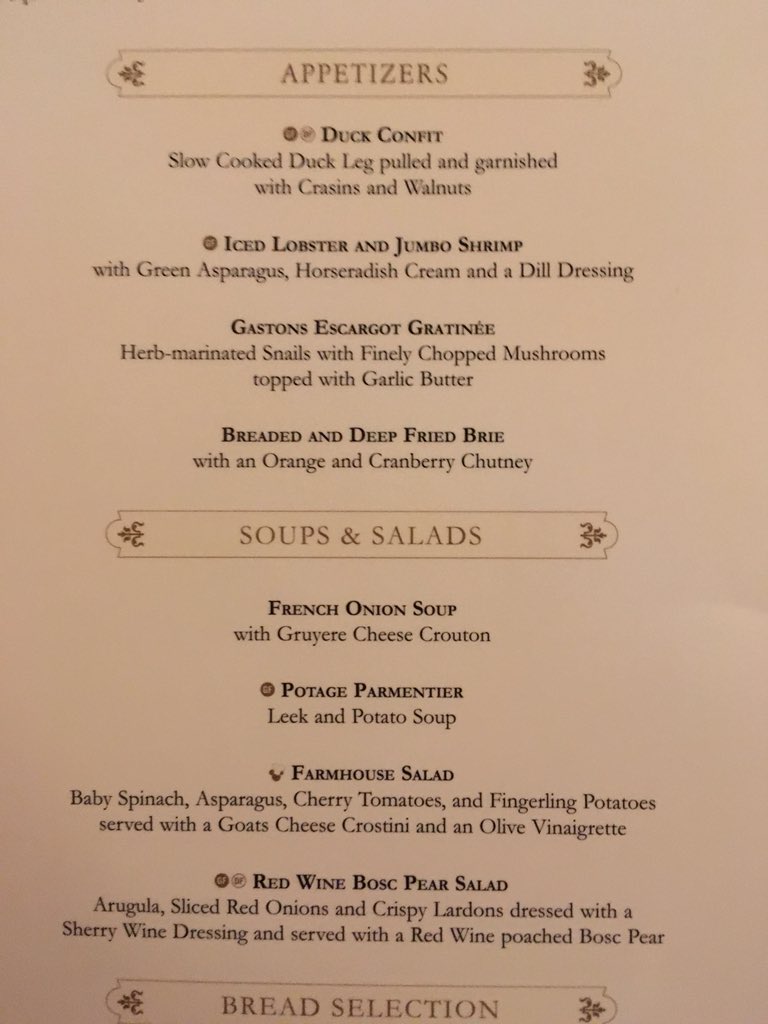 And now we invite you to relax As the dining room proudly presents... Your dinner!"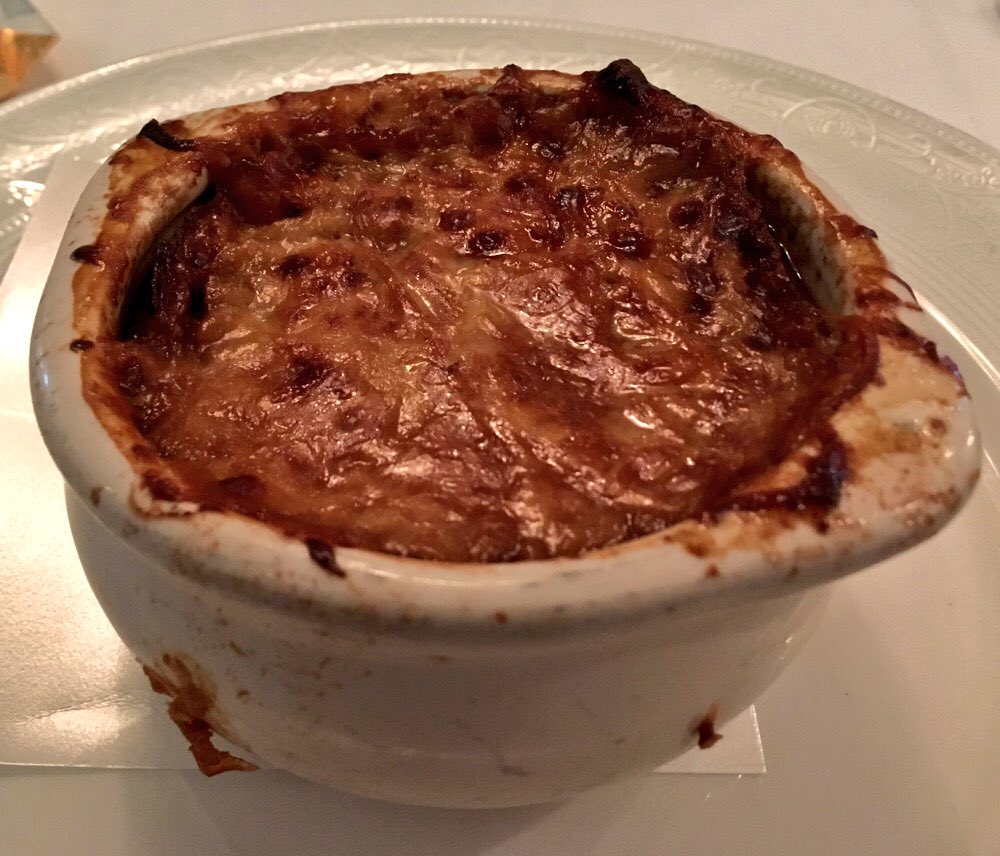 I started off with the French Onion Soup which did not disappoint at all! Wonderful!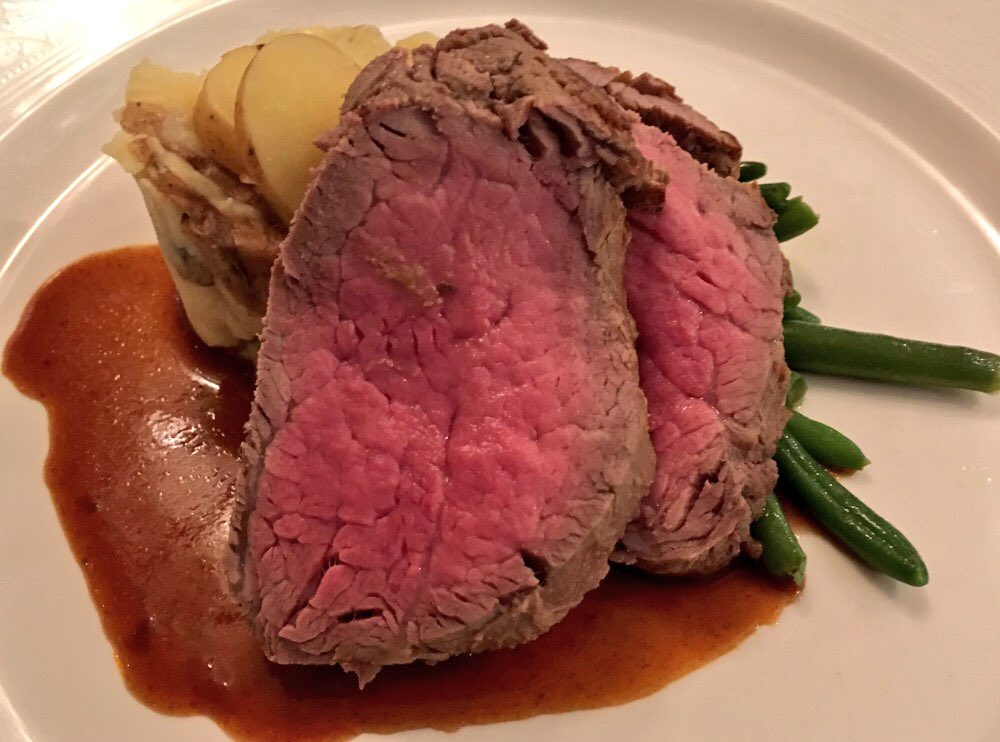 The Chateaubriand was cooked just how I like it, very pink in the middle!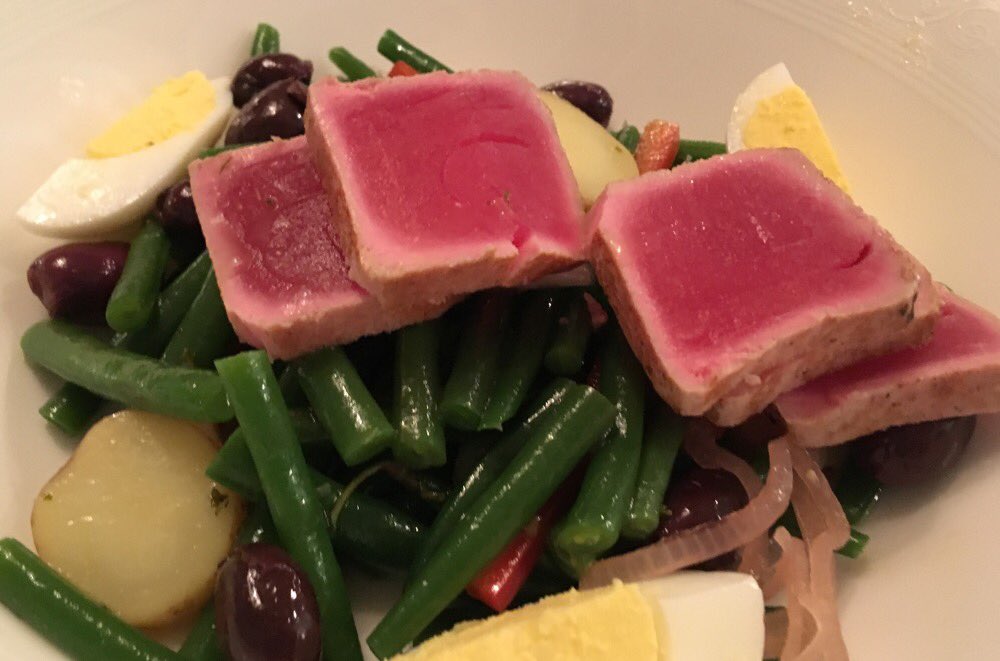 Kristen went for the Seared Ahi Tuna! Overall, the meals in the Disney dinning rooms are a step up from most other cruise lines. In fact, I'd put the "included" dinning rooms on Disney on par with some of the "up charge" restaurants on other cruise ships.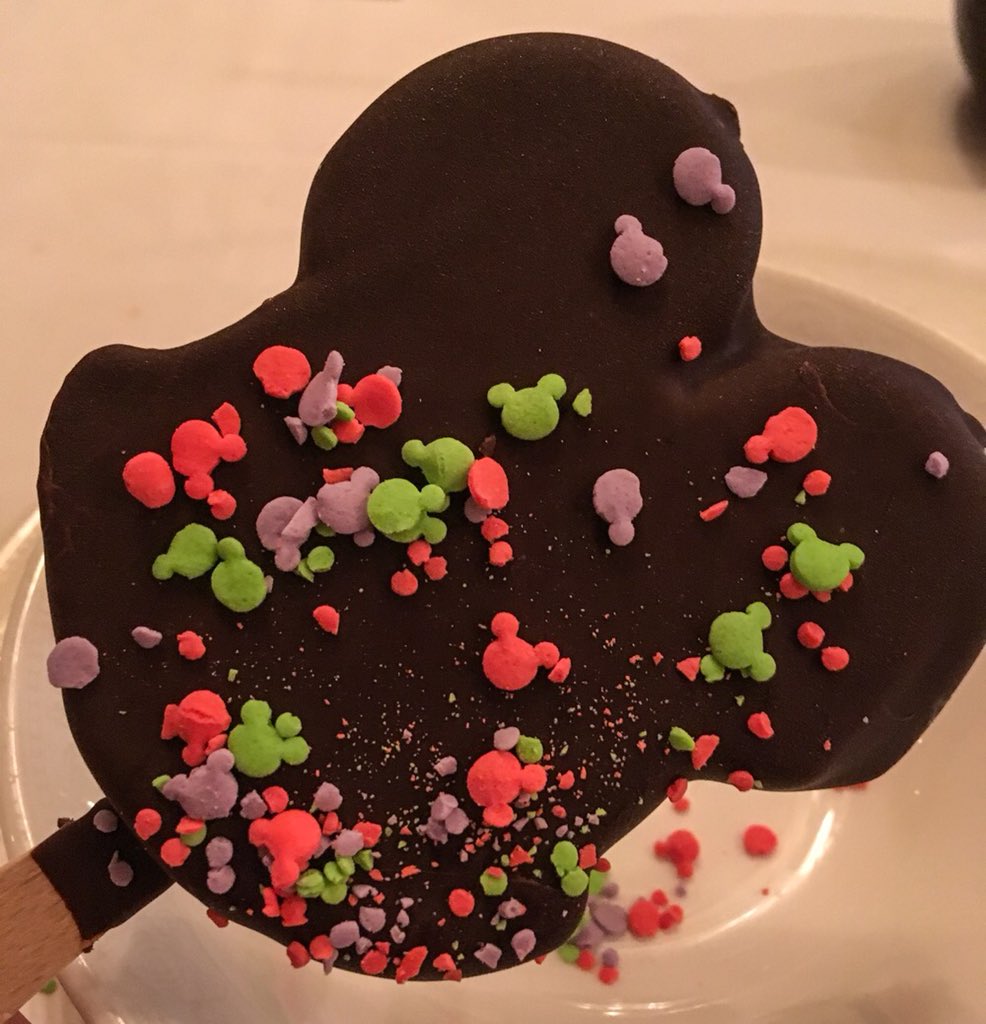 And while the ship has some absoultely amazing desserts on the menu, it has been a tradition for me on every Disney cruise to end the meal with a Mickey Ice Cream bar...because, it's awesome!!!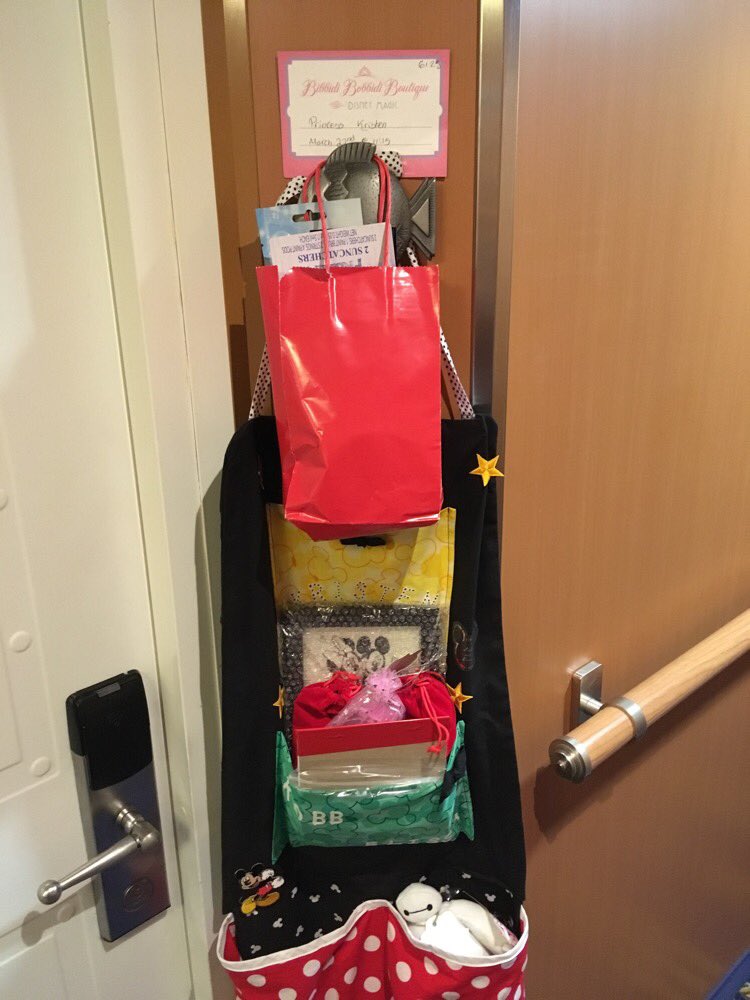 Remember those fish extenders I mentioned earlier? Well, when we got back to our room, look what we found!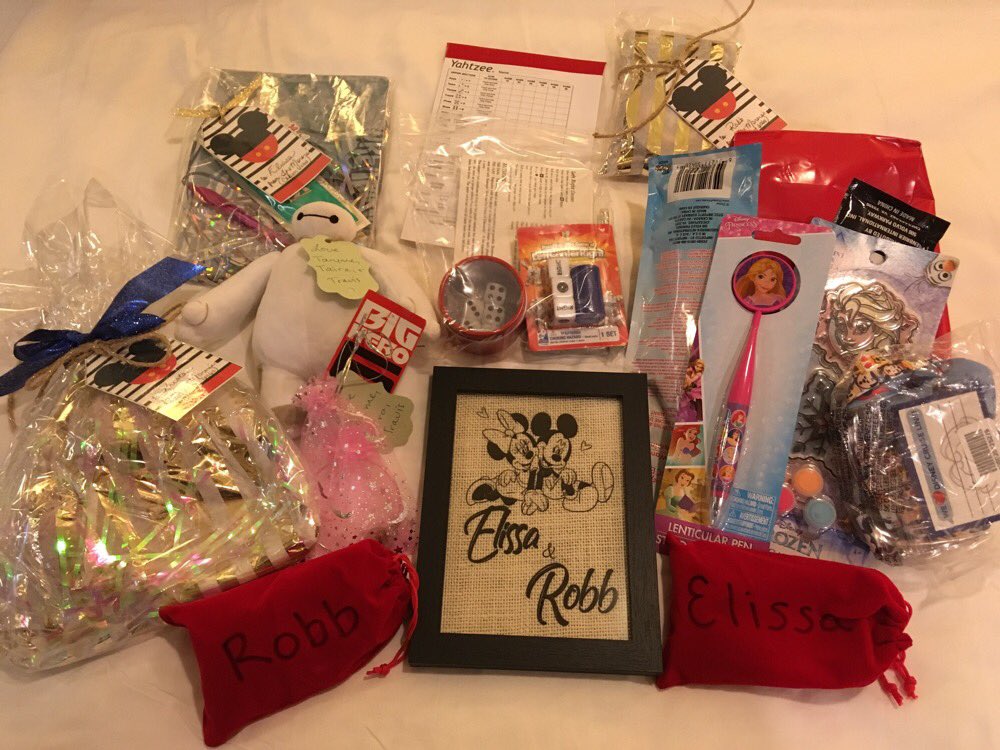 Guests have already started giving us stuff! And it's amazing!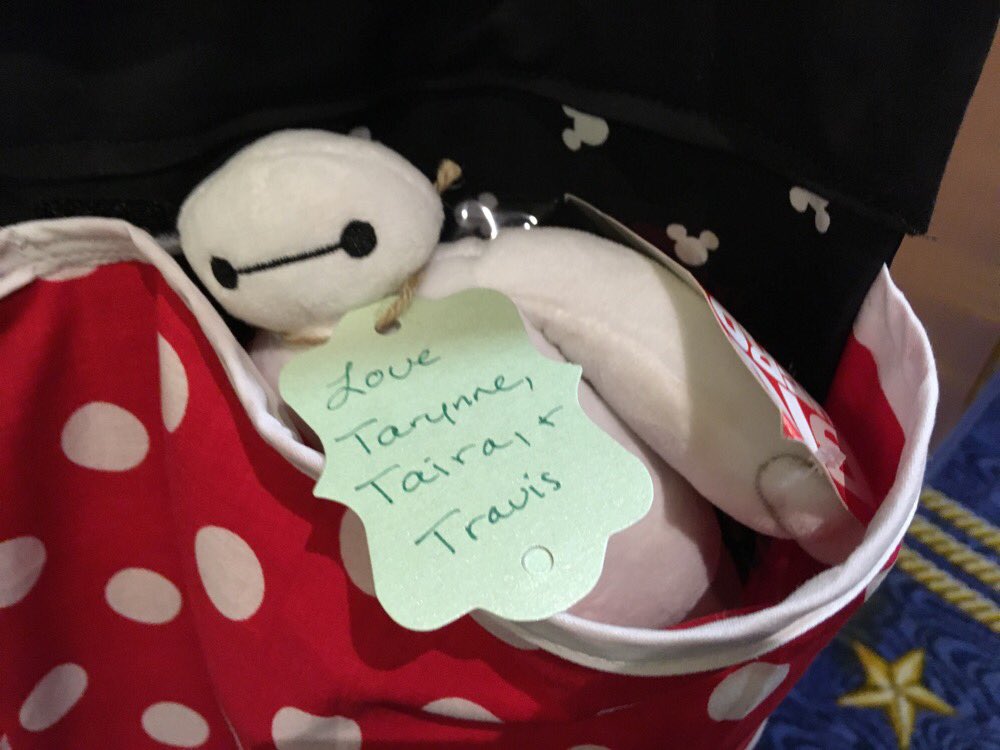 I love this unique "hidden gem" about Disney Cruises! Just adds a whole other layer to the magic!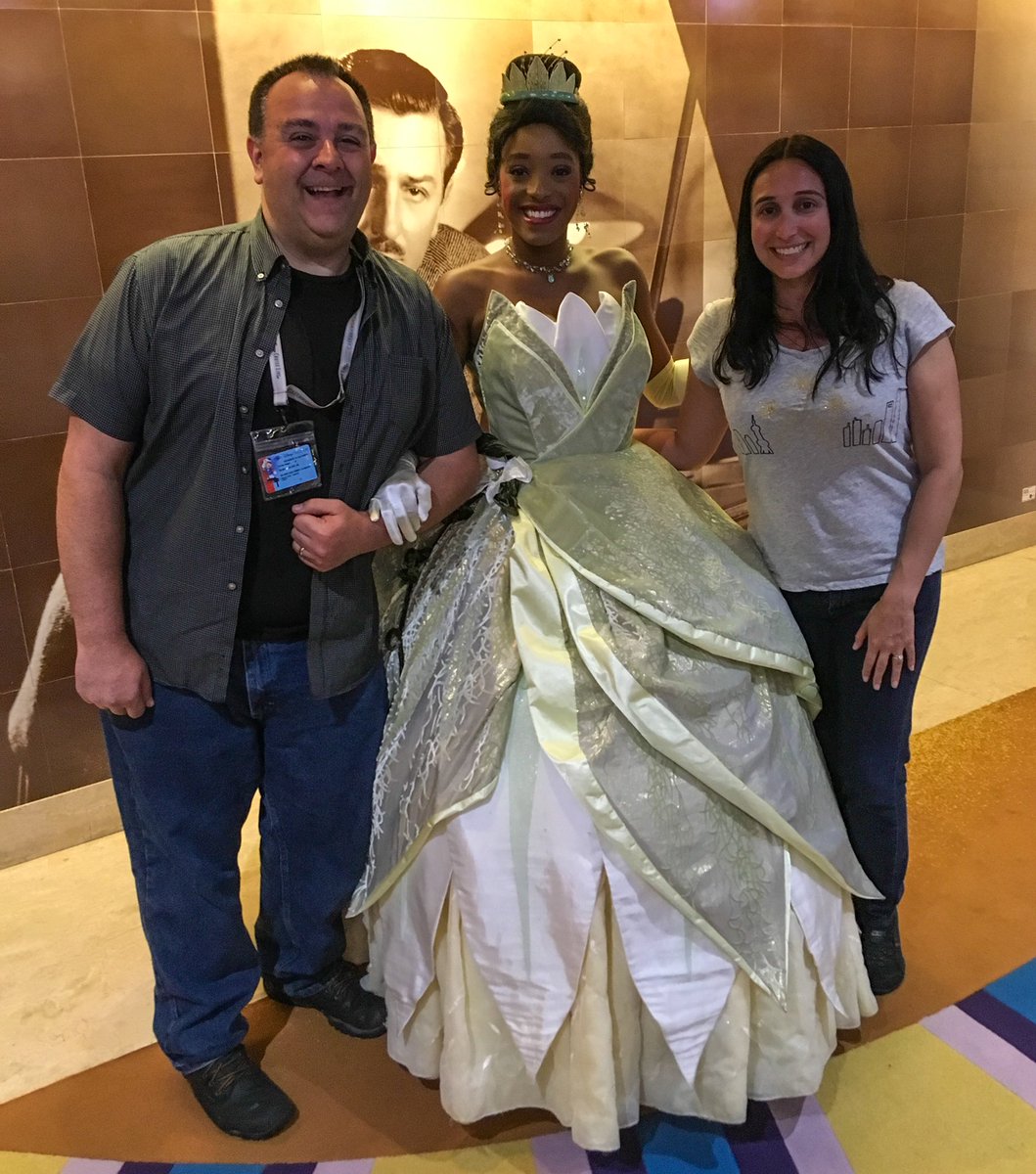 We just got our picture with Tiana! Love her!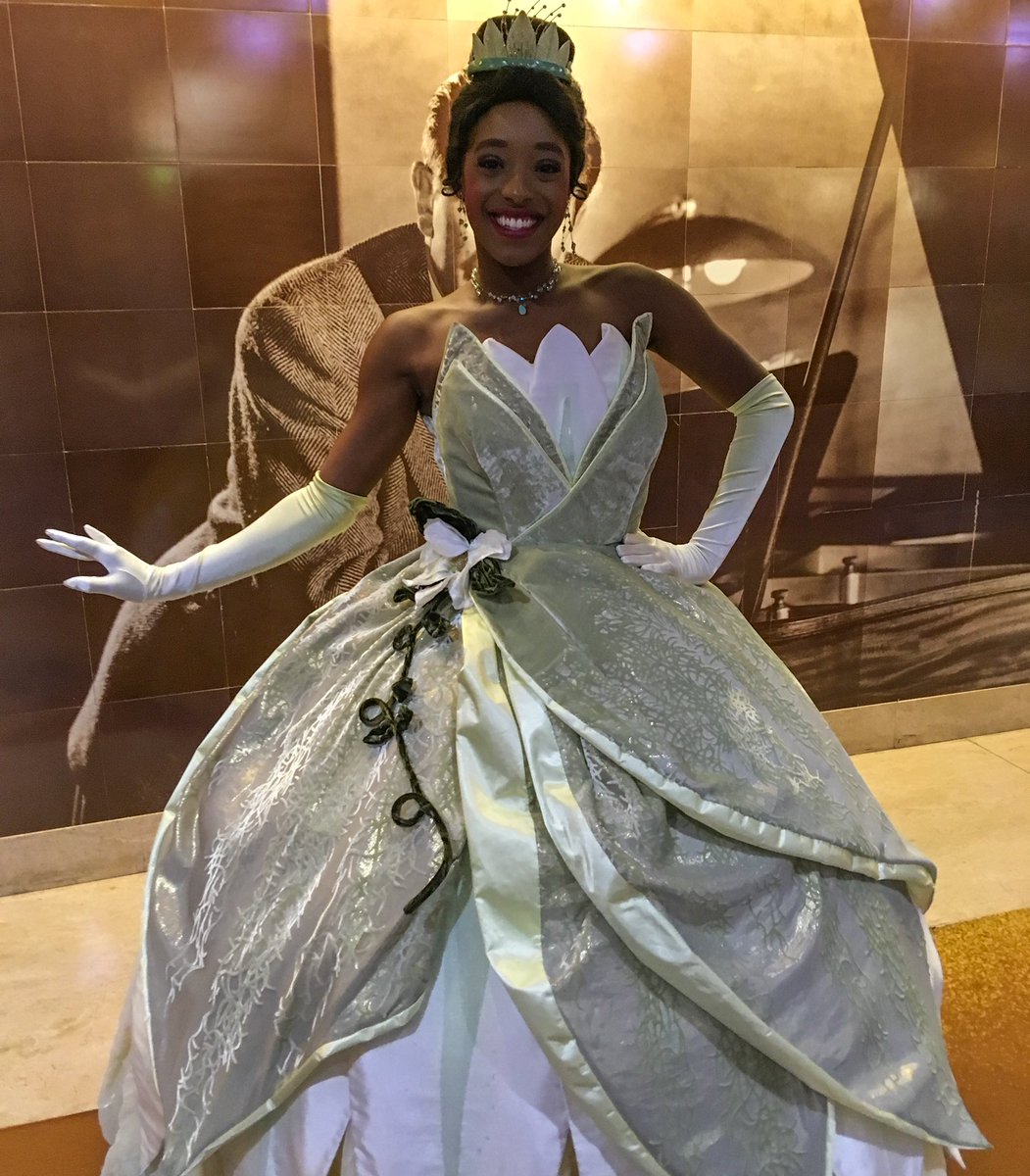 So awesome that the ships have all the characters you would expect to see at the parks! (and then some!)
There is just such an "elegance" about the Disney ships...
Everywhere you go, everything just seems a bit more higher end and very polished...
But without losing that "Disney touch." For example, do you see that drink in the middle of the After Hours logo?
Turn it upside down and what do you see? Mickey's Sorcerer's hat!
There are things all over the ship that, no matter how elegant and amazing it all feels, you're reminded "It was all started by a mouse!"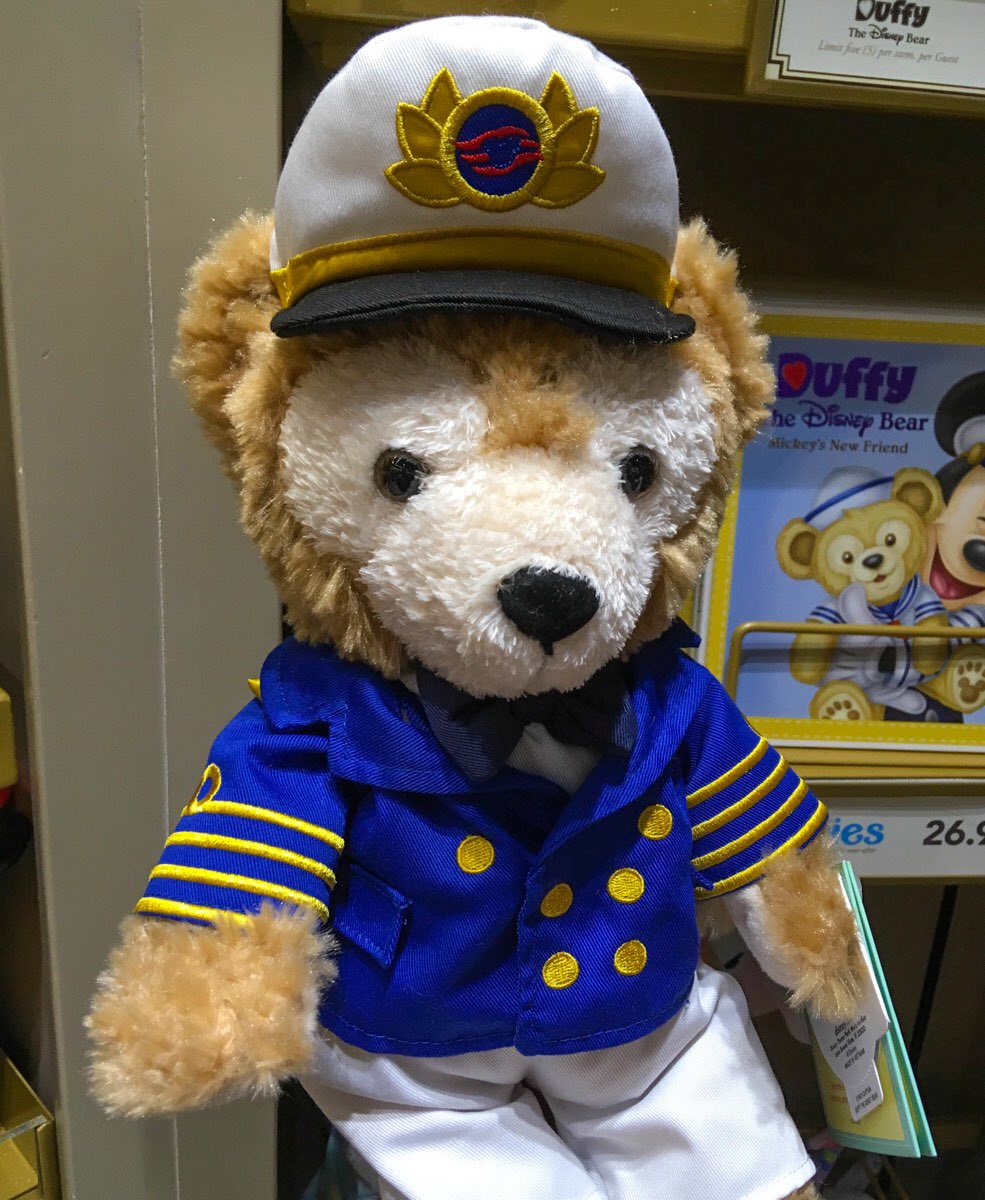 Look what they have in the shop! Cruise line Duffy! Yes! He's amazing!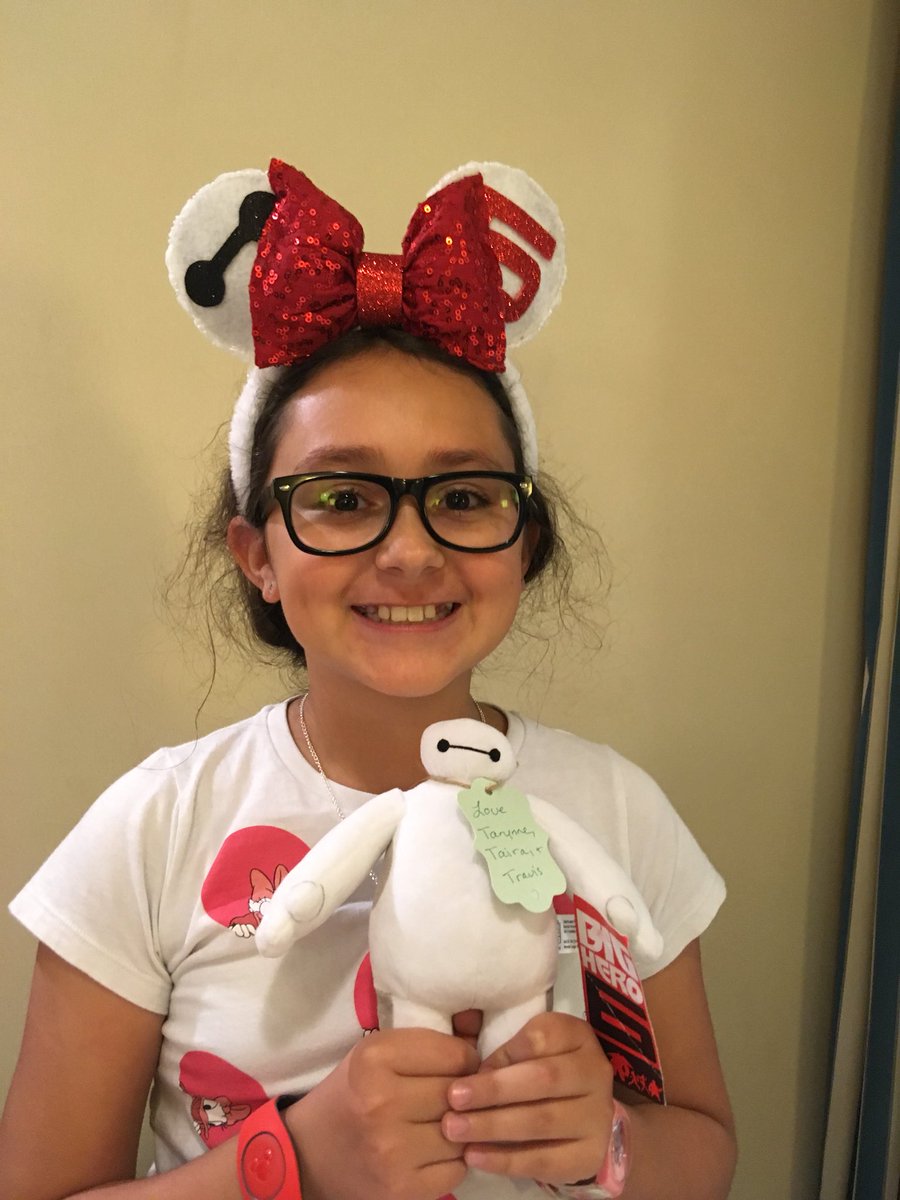 The gifts we have been getting from our fish extender group are amazing!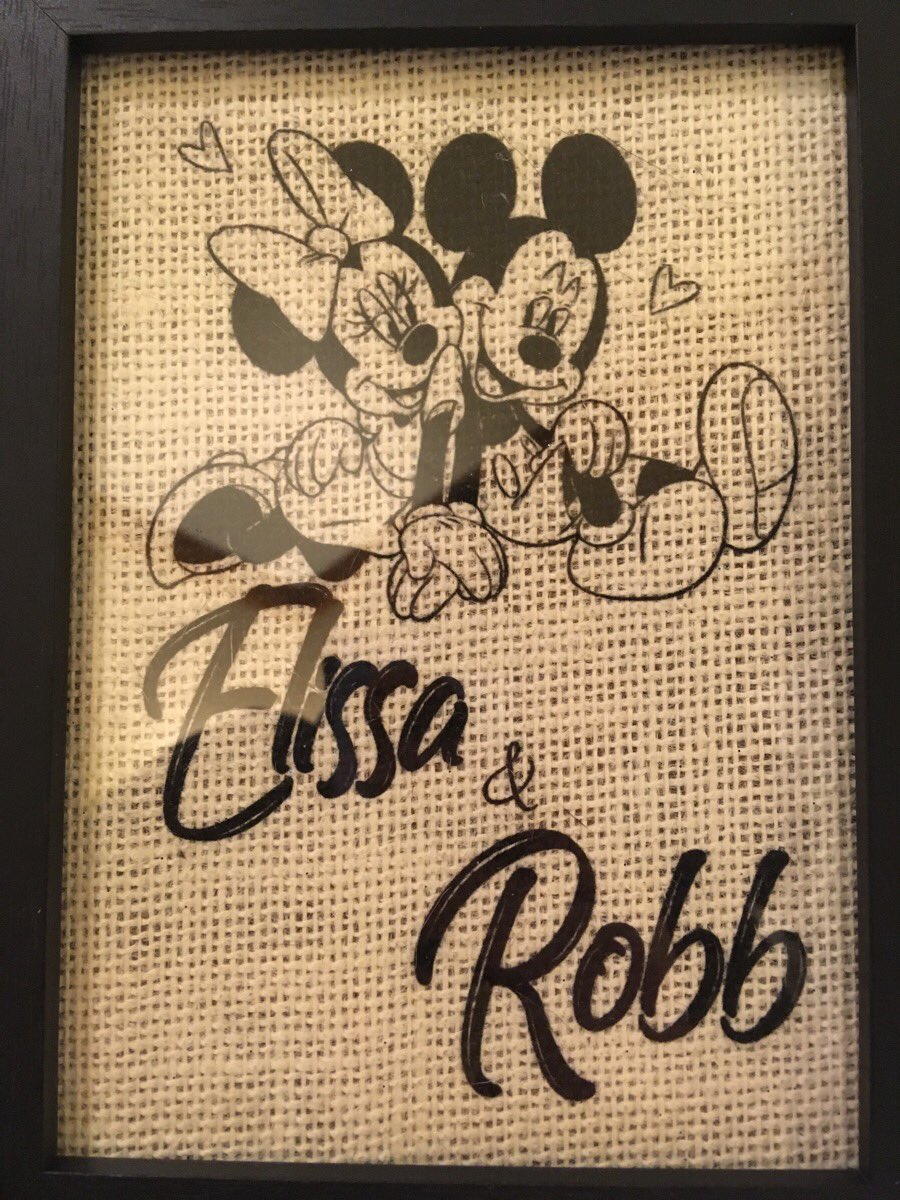 It's so rare you see complete strangers doing things for each other that are so nice!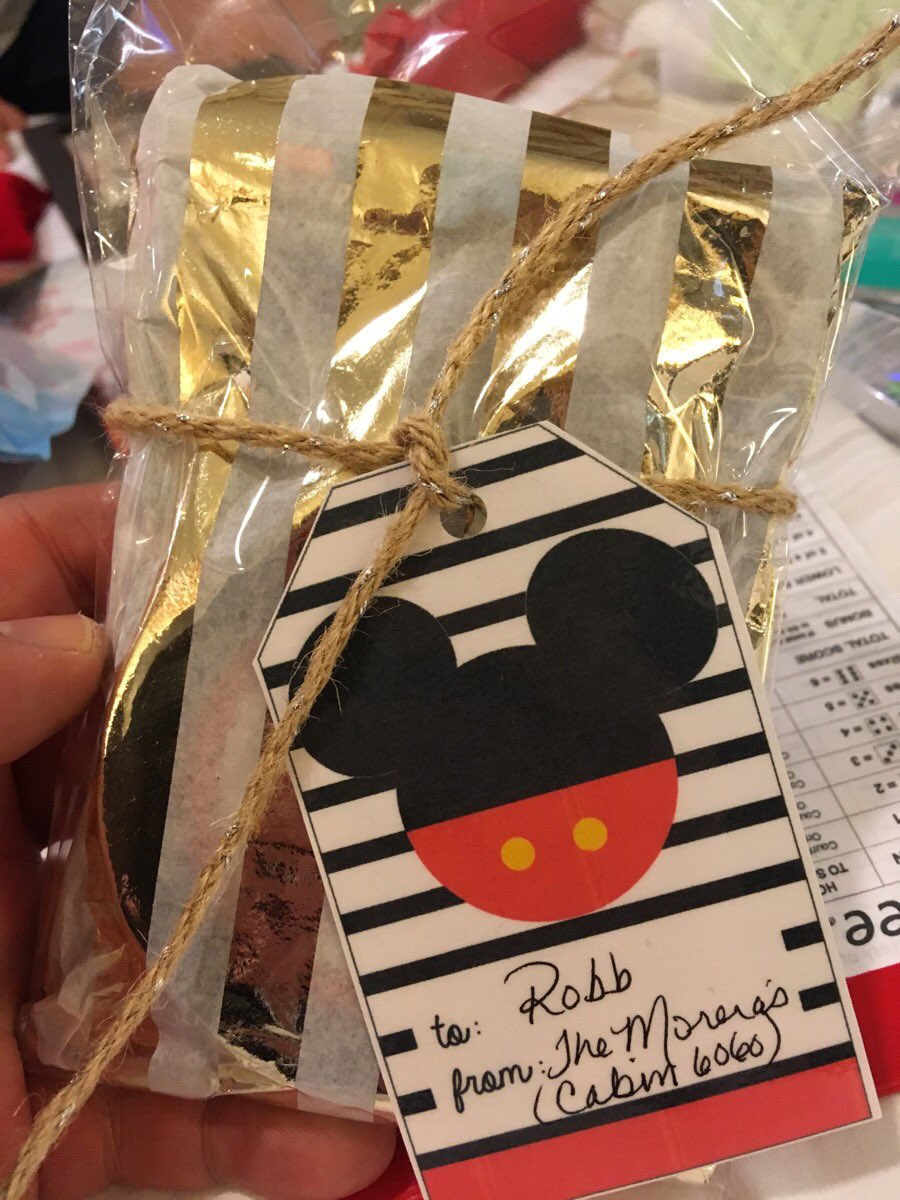 I love this sub-culture and it's one of the many things that set doing a cruise on Disney apart from other lines.
Look what was playing on the big pool deck screen tonight! Yessss! Love this so much!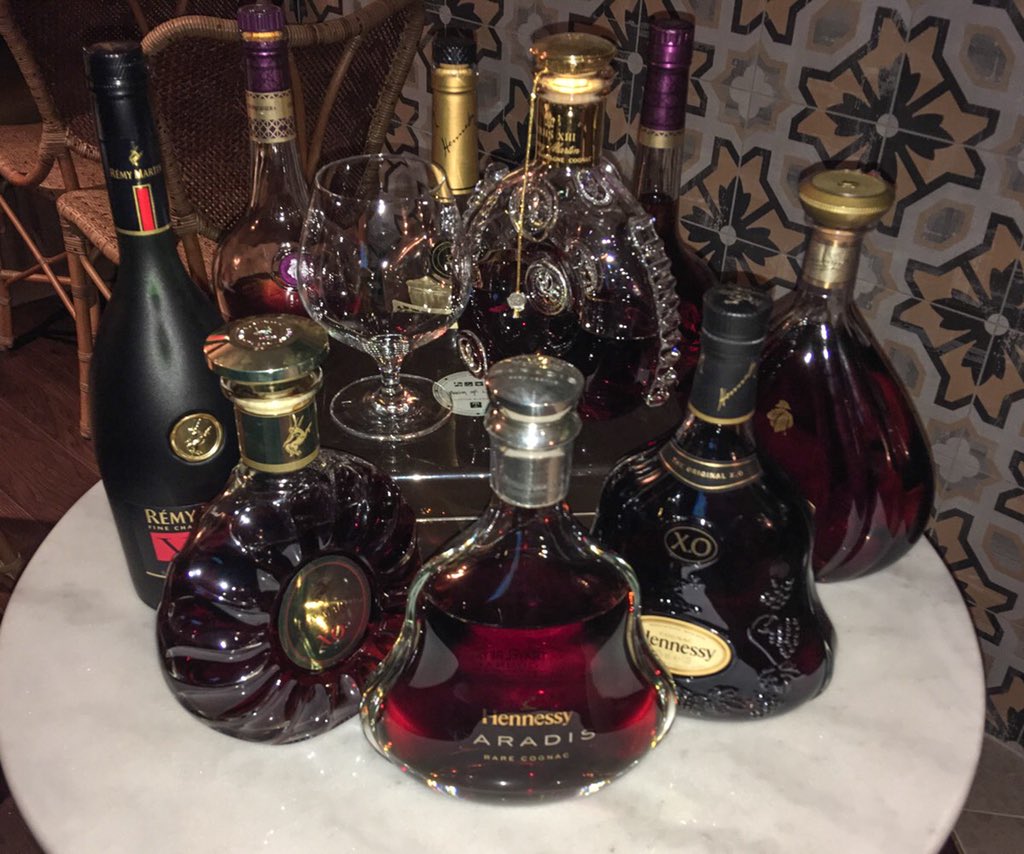 And if you're looking for more "adult" activities on a Disney Cruise, tonight there was a "Cognac Tasting" in the adults area!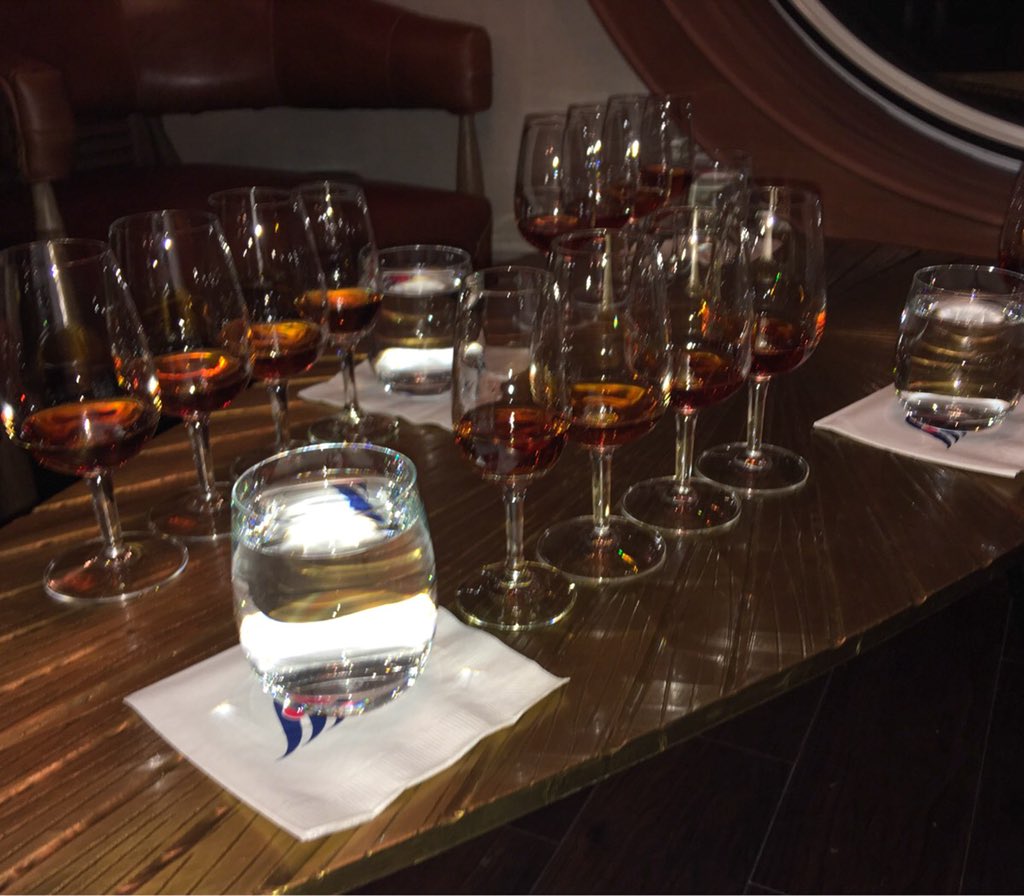 There is so much to do on these ships for all ages!
Here's another one of the night clubs in the "After Hours" section of the ship, which is the "adults only" area. (We love this!)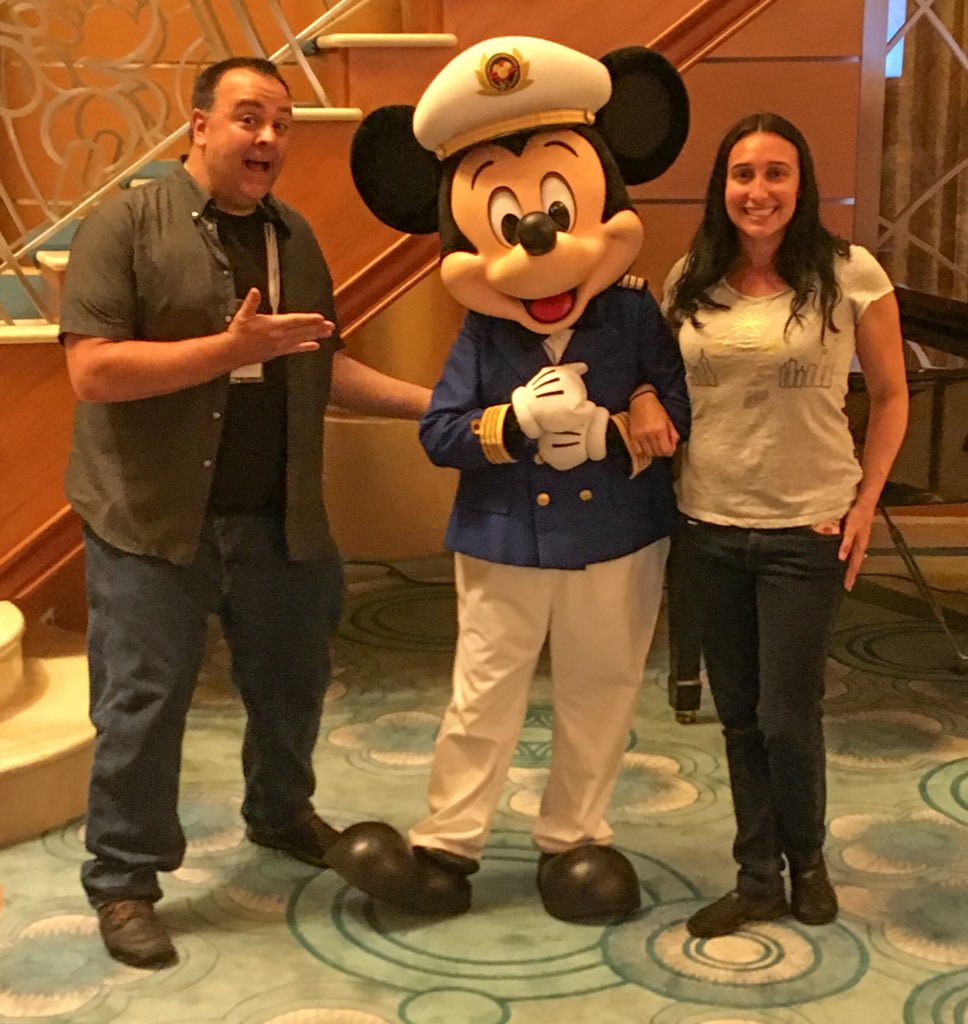 We also got to meet the man himself tonight...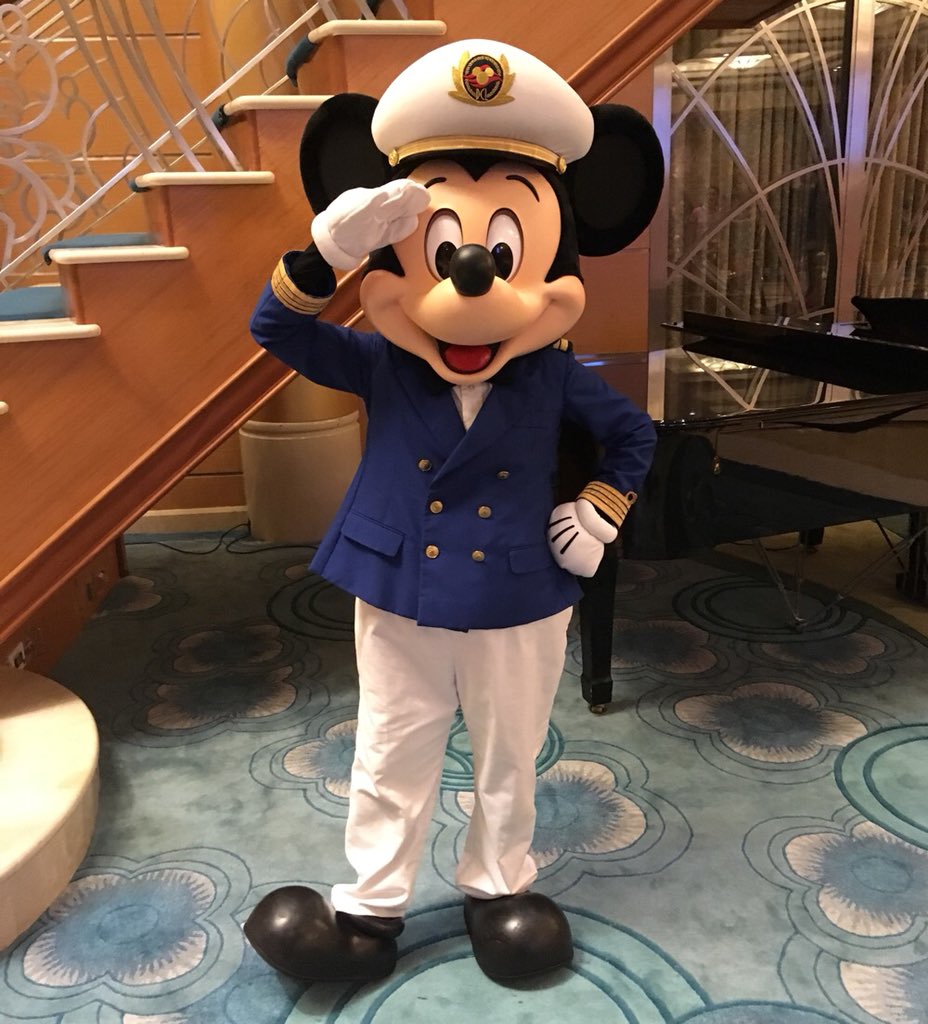 Captain Mickey!!!
There is just something so meta about this picture!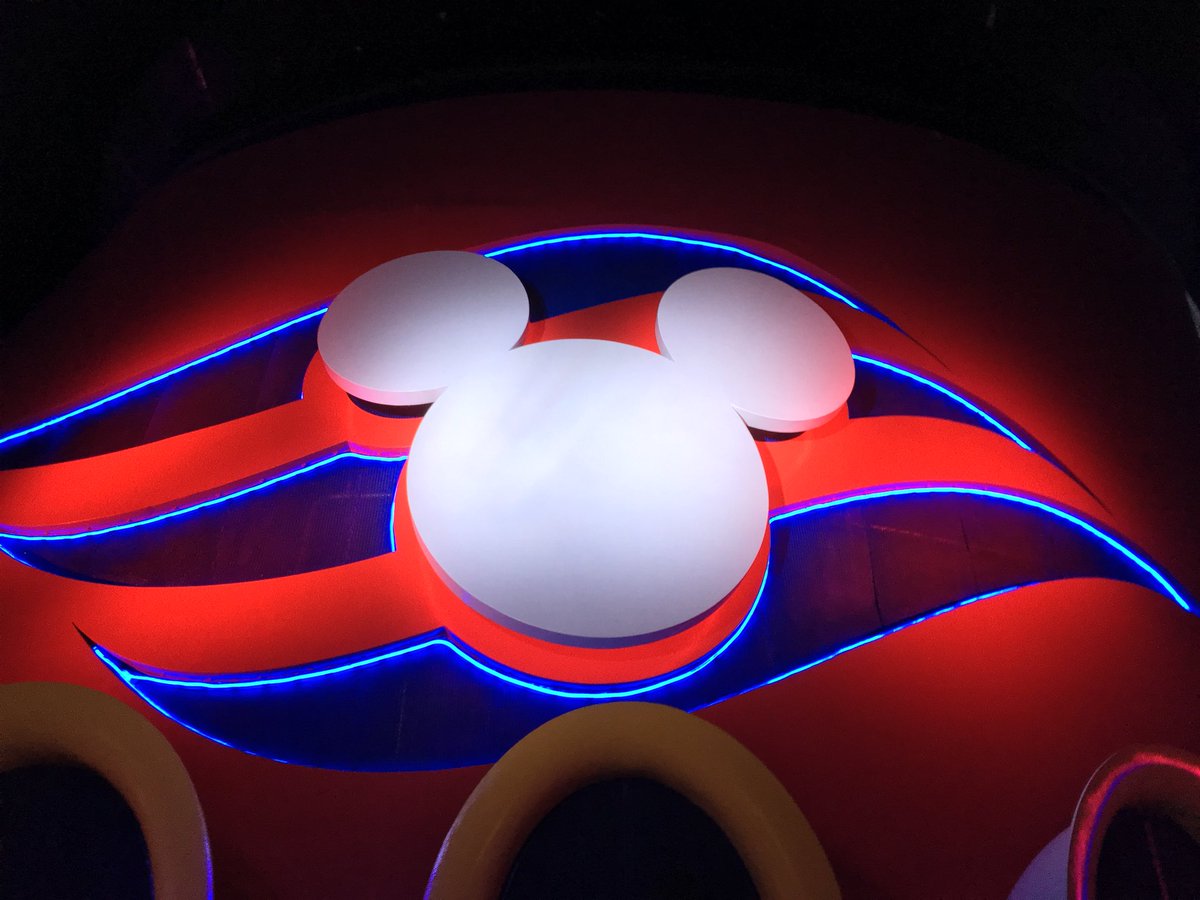 That wraps up the first part of the report! Goodnight from the Disney Magic! It's been incredible already!
Click

HERE

to read Part Two of this report!
Oh yes, be sure to
POST YOUR COMMENTS!!!
(we took the time to write the report, the least you could do is say something nice about it!)