We made it to Dollywood...and YES, we made it on Lightning Rod!
When we saw on the app that Lightning Rod was OPEN we made the decision to head out of Carowinds a little earlier after the Fury tour and ERT. We had a very full day at Carowinds the day before, so it made sense to get out to Dollywood a bit earlier to try to get on Lightning Rod.
Now, this time last year, we had done another tour that stopped at Dollywood and I'm sure you can guess, we missed out on Lightning Rod. Disappointed, yes, but that didn't stop up from putting together a tour this year that made a return trip so we could get on the ride.
Over the past few weeks, it was looking a bit unlikely that we would get on it, but all the planets did align and the ride OPENED! Not only did we get on it, but I actually managed SEVEN rides over the course of the two days we were there!
So how was it? Honestly, it was worth the wait! The ride absolutely delivers. And even moreso at night! The airtime is relentless and is *exactly* the kind of airtime I like... that constant feeling of almost being thrown out of your seat! It's just incredible! Every inch of track has been beautifully designed! While I don't really "rank" coasters anymore, this would by far be in my top 5 wood and top 10 overall coasters.
Someone had asked me which of the four RMC "woodies" is my favorite now that I've been on all four, but honestly they are all so different and good. Outlaw Run had that intense snappy feel to it and the inversions are fantastic, Wildfire is just an overall CRAZY experience that keeps you laughing all the way around, Lightning Rod is an airtime monster, and Goliath is just sort of Goliath. They are different enough, and spaced far apart enough that they don't compete with each other so I don't see why I'd need to pick a favorite.
The only real constructive feedback I can give for the ride was in the operations department falling under the "ride rules" category. We had one of our riders who was RIGHT on the edge of not being able to to ride. The first time he rode, he was able to get the bar down and he fit just fine. The second time he rode, he was having more trouble so I went to push down on his bar to help just like I would on every other ride in the world, and this angry older ride op named "Al" came over and shouted at me "DO NOT TOUCH THAT BAR HE HAS TO DO IT ON HIS OWN IF YOU TOUCH THAT BAR AGAIN YOU ARE NOT RIDING THIS COASTER ANYMORE!!!!!"
I'm sorry what? Excuse me? This ride is already difficult enough for people to get on and you want to make it even HARDER for people? No, sorry, that's not cool with me. I cannot think of another ride anywhere in the world where you couldn't give the guy next to you literally a "nudge" on the bar to make it down that TINY extra to get the green light especially when the guy JUST RODE the coaster. The ride ops would NOT help anyone push the bar down on Lightning Rod, yet they had no problem pushing the bar down and helping on Thunderhead or Wild Eagle. This needs to be fixed, IMO.
That being said, words really cannot describe how amazing Lightning Rod is. The launch takes you off-guard and the pacing of the ride is nuts. There is a reason why RMC has quickly jumped to the top of my list of favorite ride designers and they are making the kinds of rides that I absolutely love.
What about the rest of our Dollywood visit? Fantastic! I mean, we rode so much and had an amazing two days. Wild Eagle, Tennessee Tornado, Blazing Fury, Thunderhead, Mystery Mine, the new Drop Line drop tower, Mountain Slidewinder, and the list goes on. We feasted on cinnamon bread and that really was the icing on the cake, literally!
Once again, another great visit to Dollywood! Now onto some photos...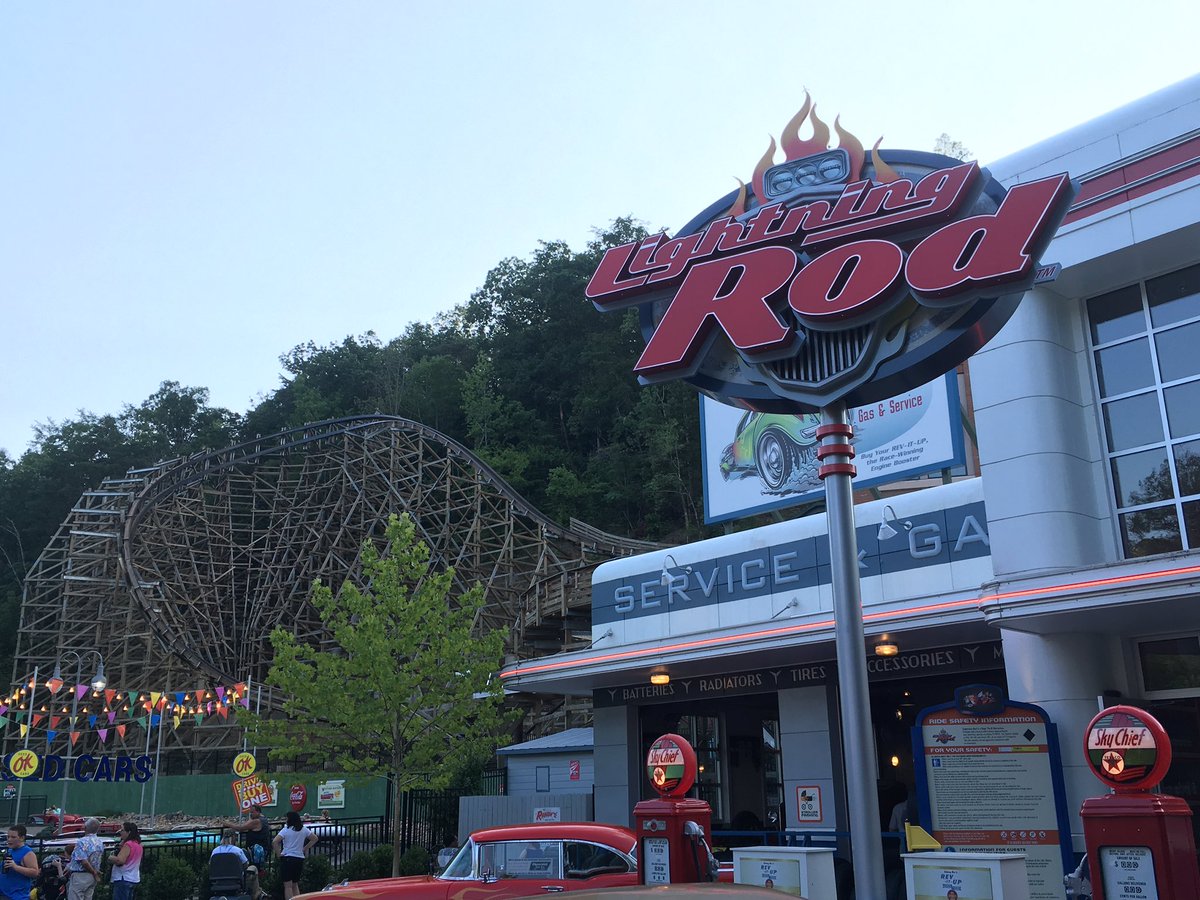 As soon as we heard that Lightning Rod was OPEN we high tailed it to Dollywood!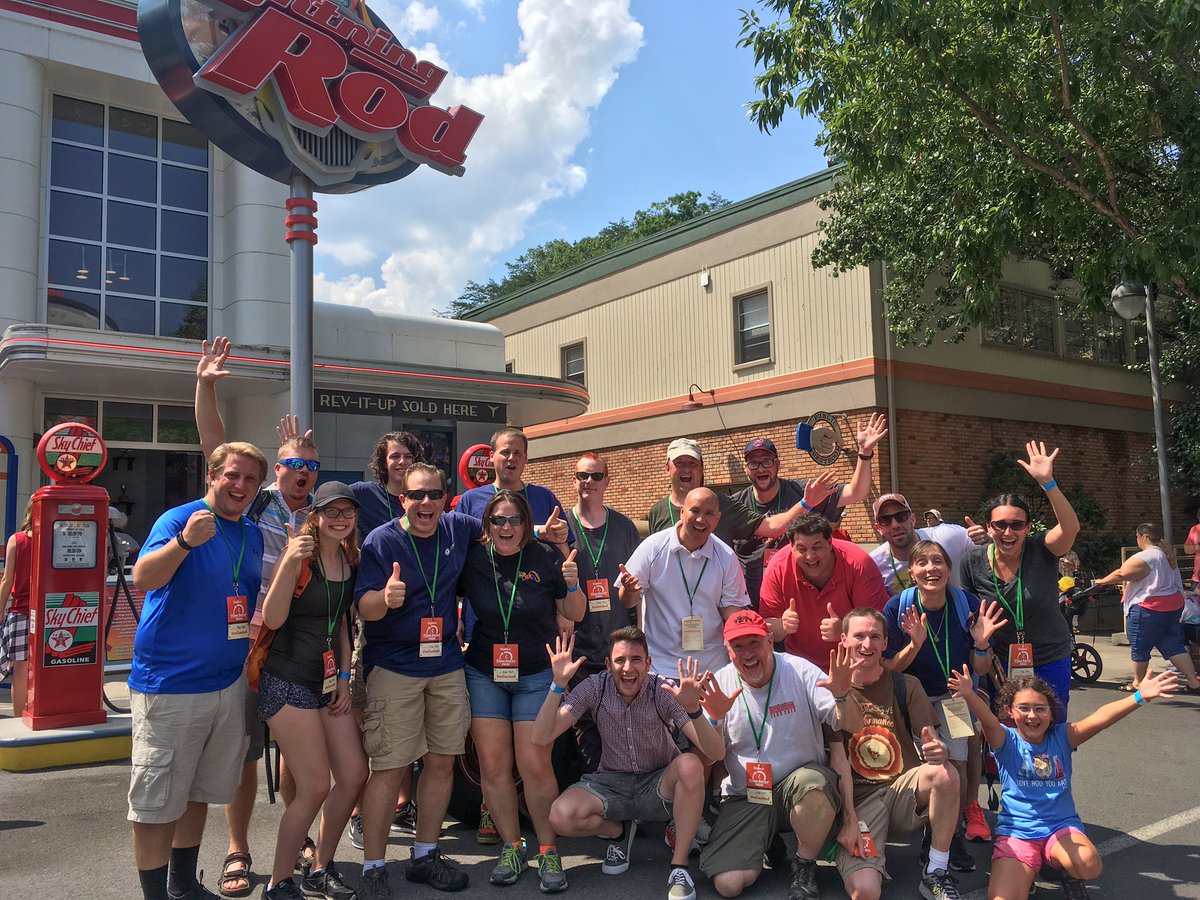 Not only did we just get on Lightning Rod but it is one of the best roller coasters I've been on! WOW!!! Words cannot describe!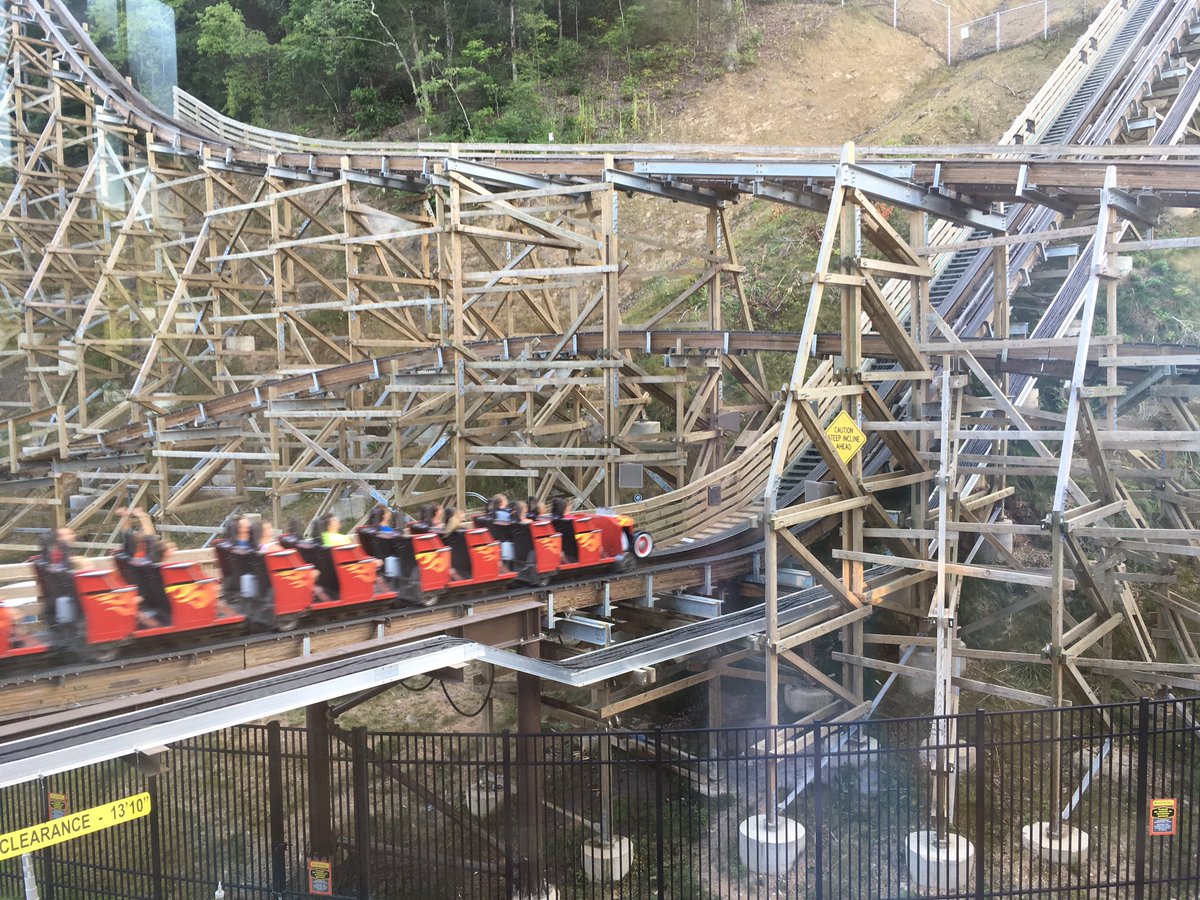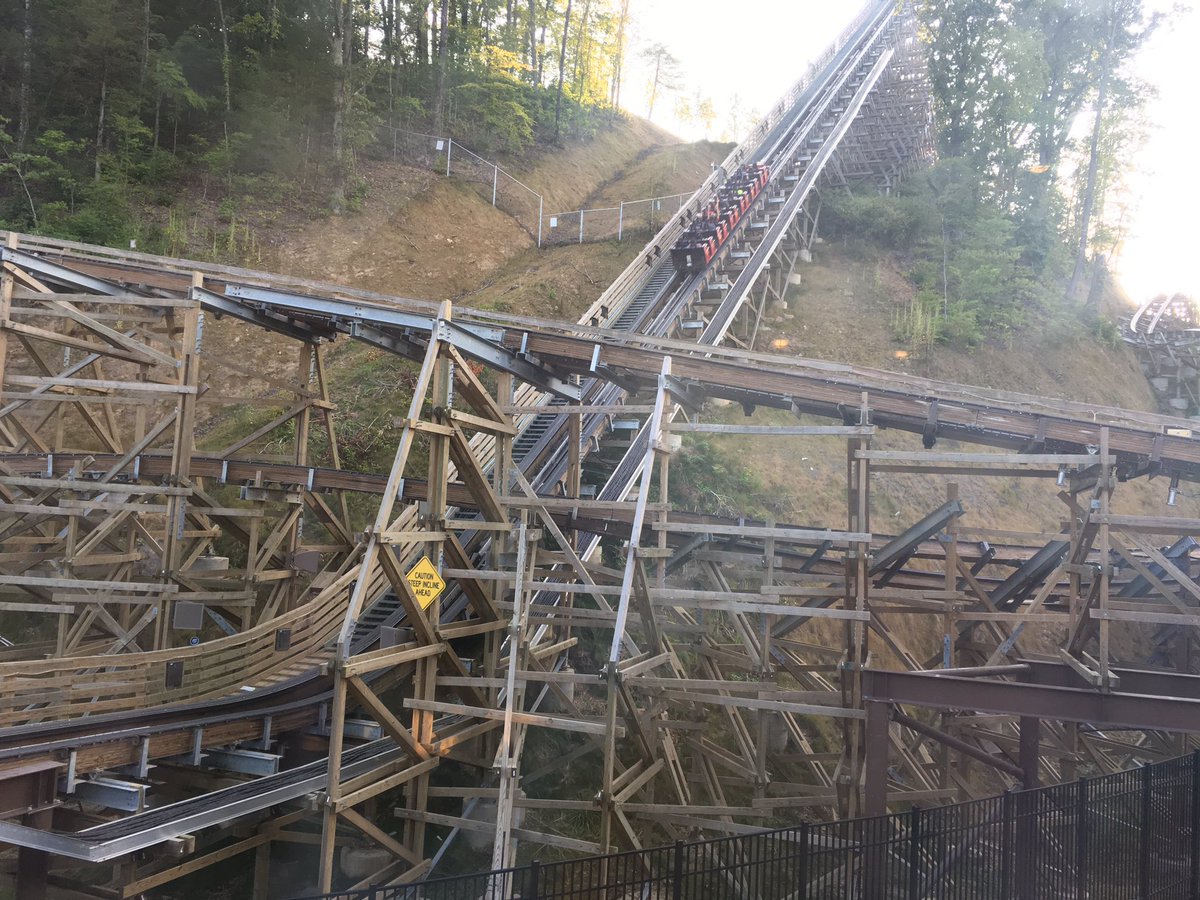 Just got in another ride! WOW! Incredible! Back seat is an airtime monster!!!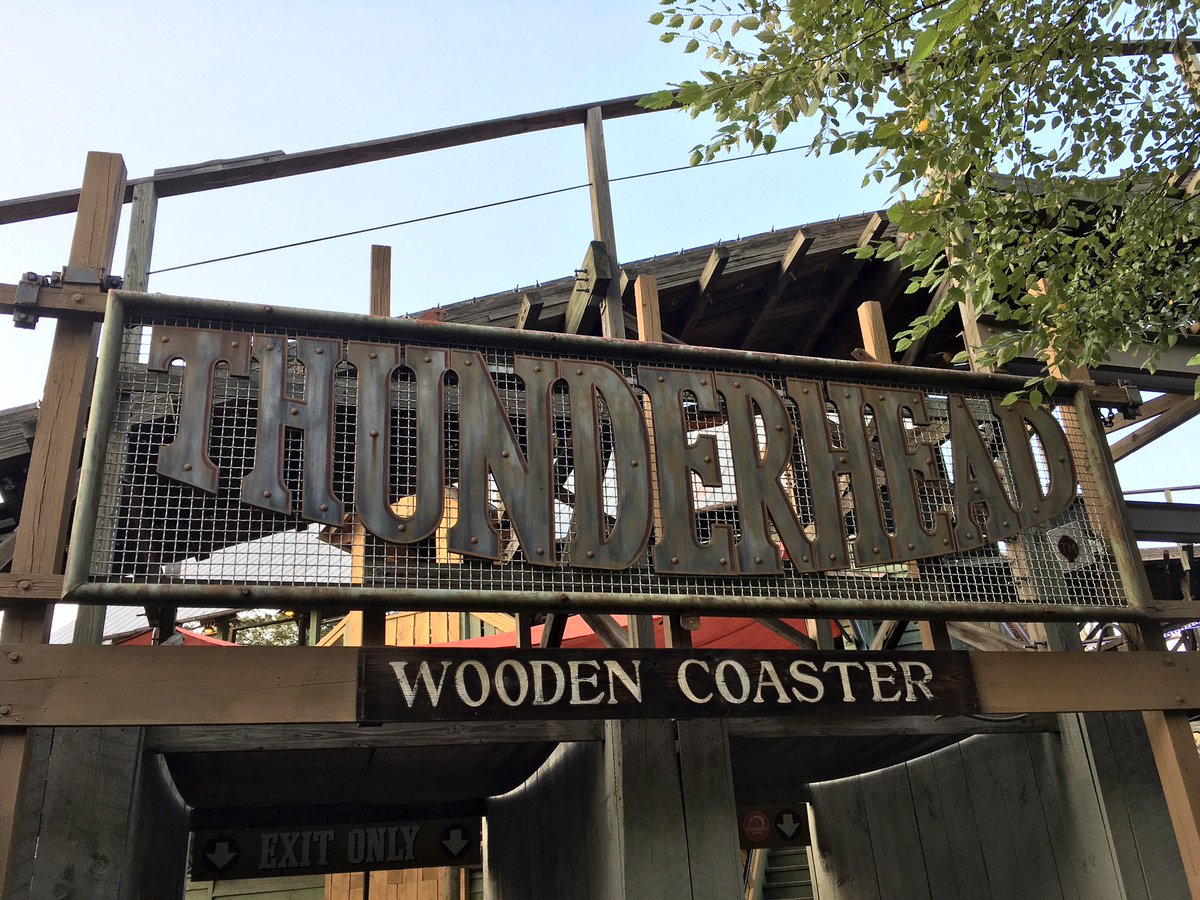 Let's not forget about Dollywood's other legendary woodie, Thunderhead!!!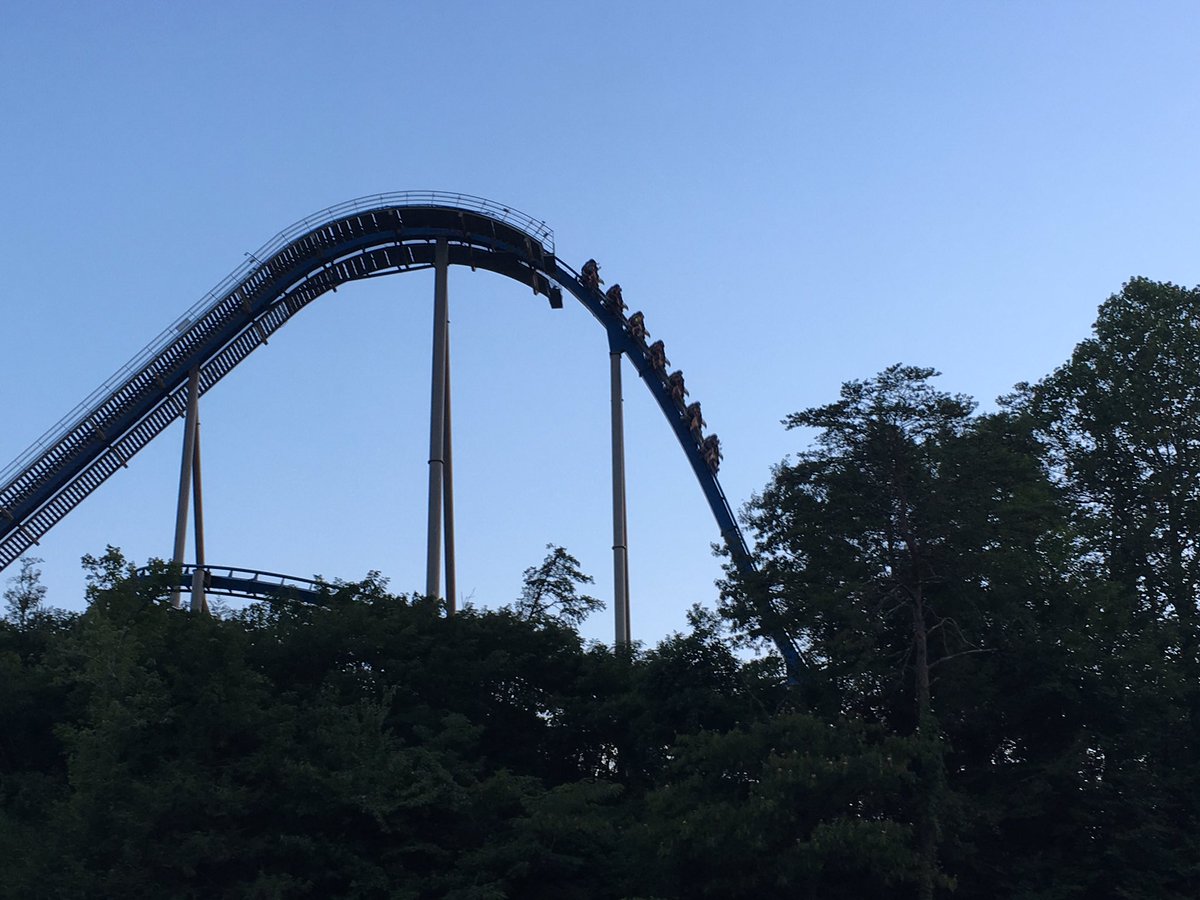 Time to soar over the Smoky Mountains on Wild Eagle!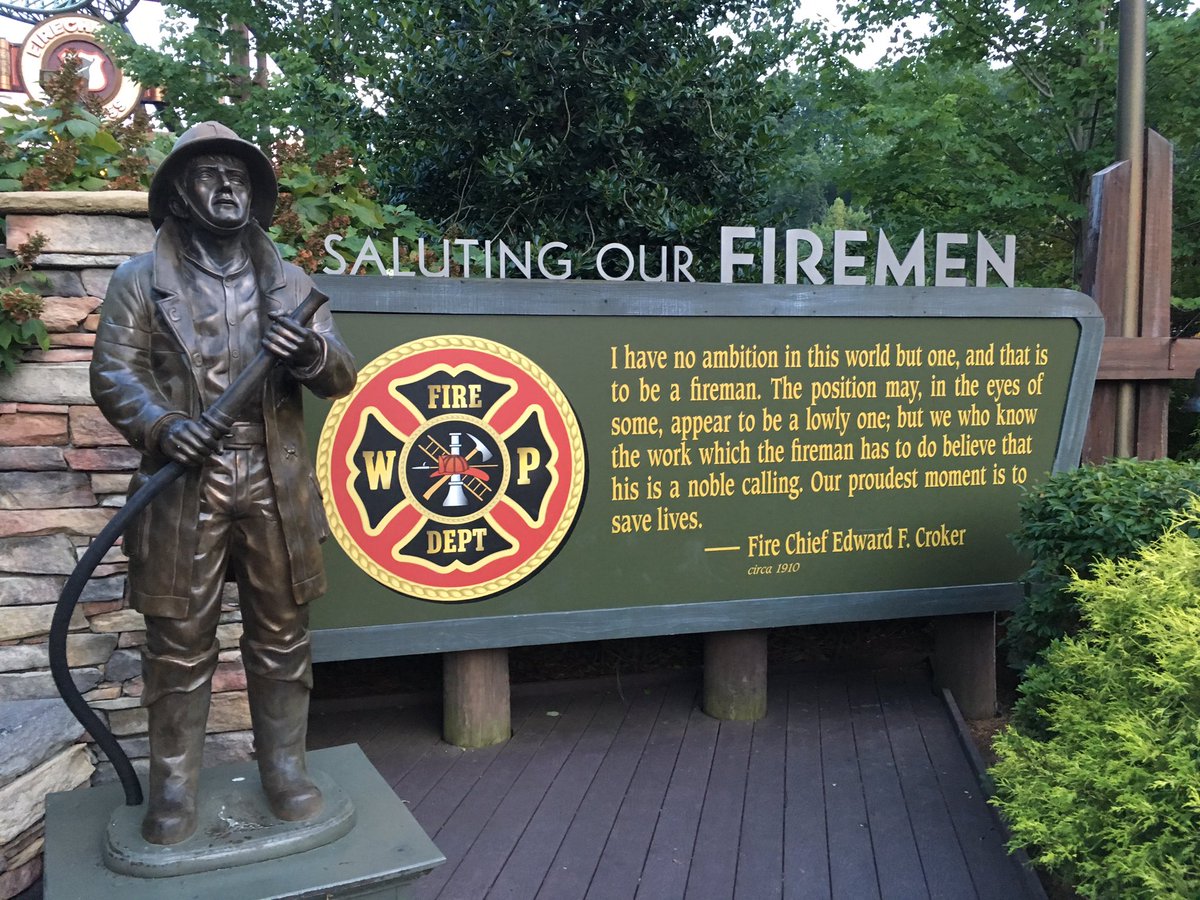 A salute to all servicemen, but mostly fire fighters!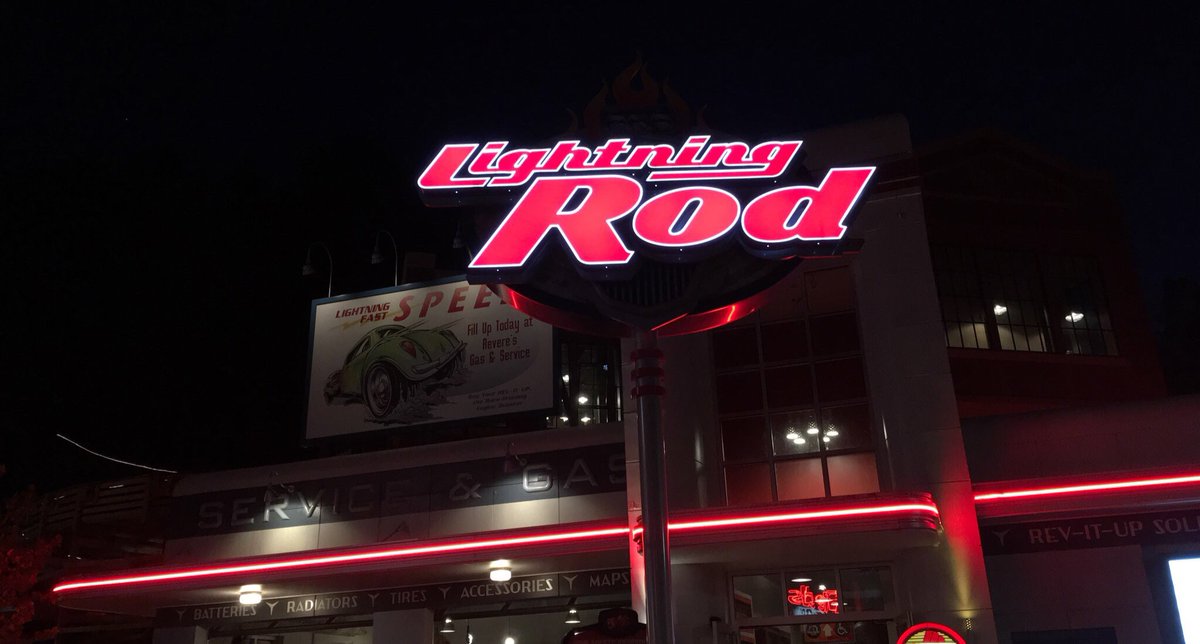 So we hear that night rides on Lightning Rod are insane! Should we do it?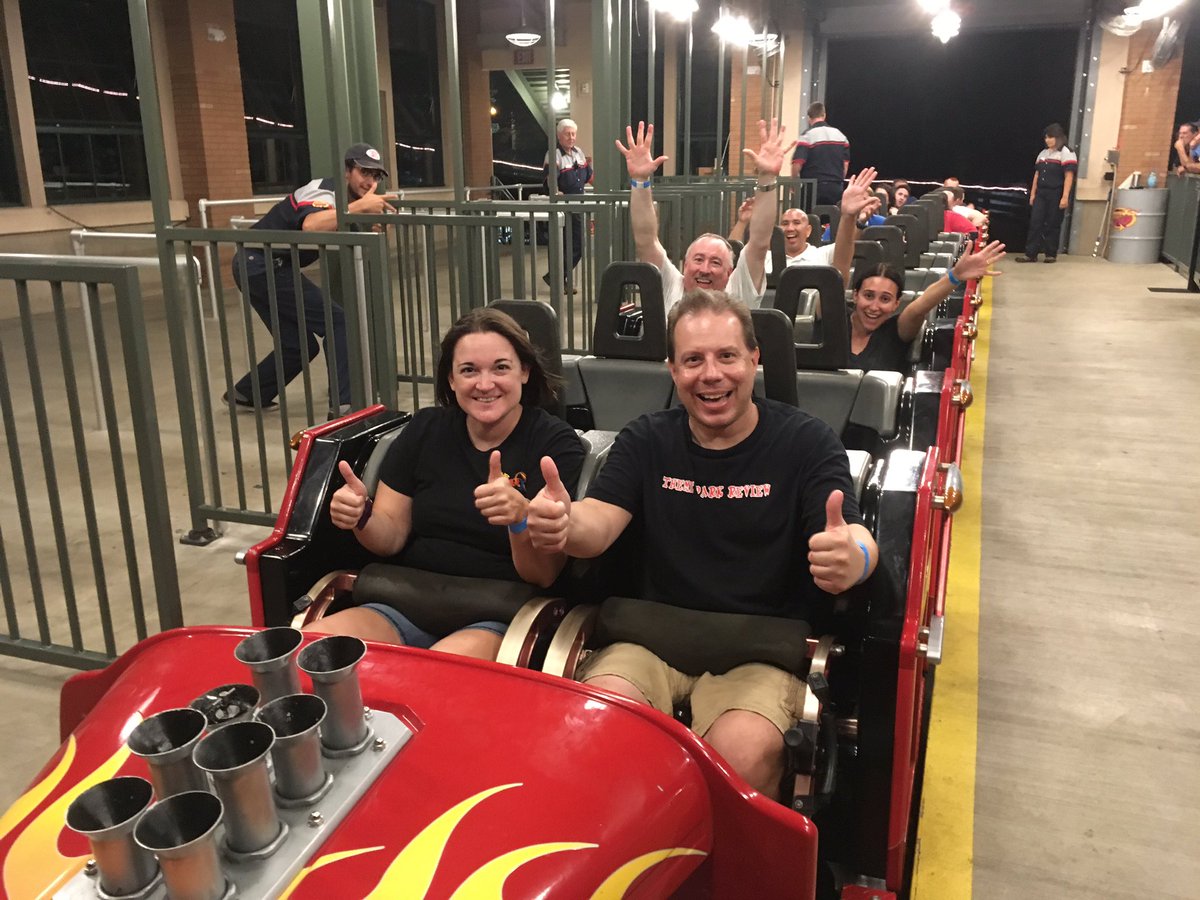 Night ERT on Lightning Rod has begun and the ride is INCREDIBLE! Worth the wait and more!!!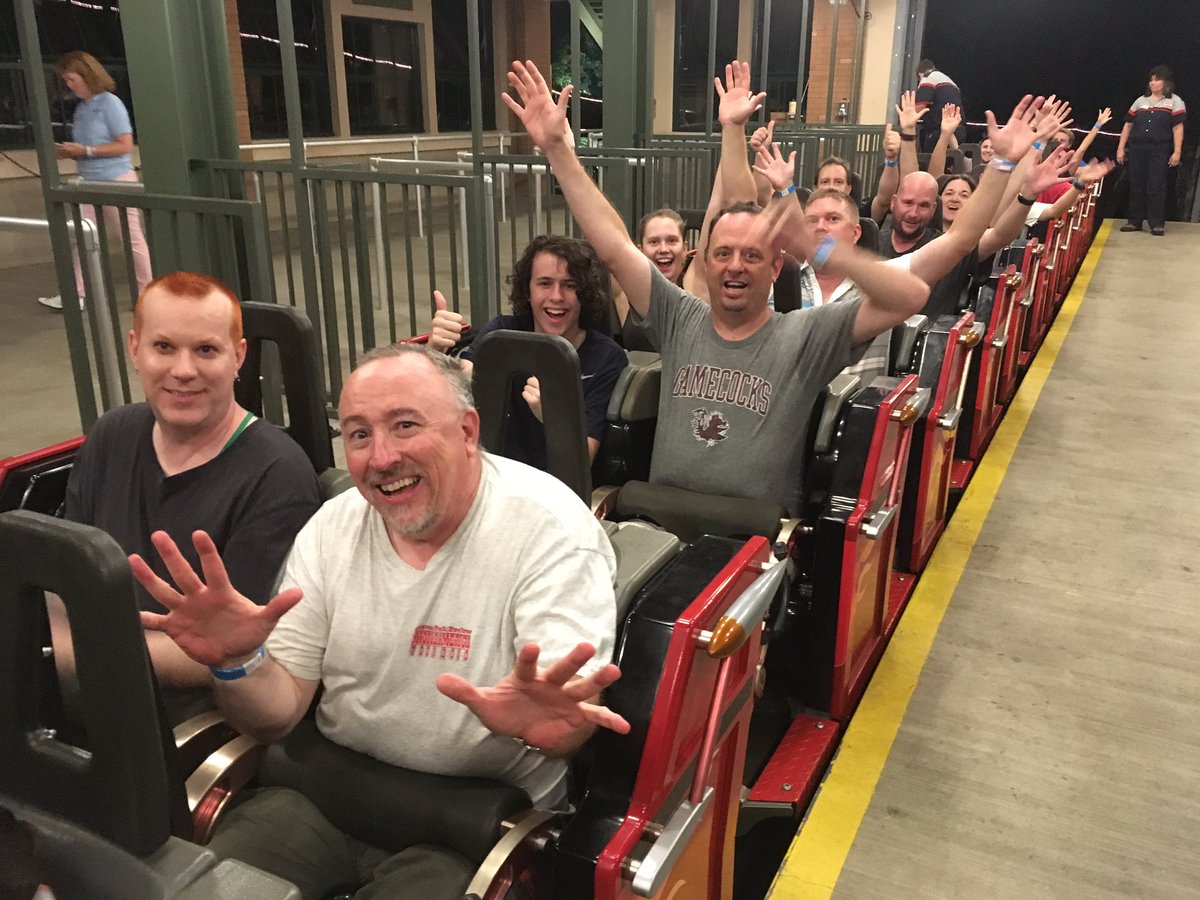 LIghtning Rod duing the day will blow your mind away, but at night, it's a whole other monster!!!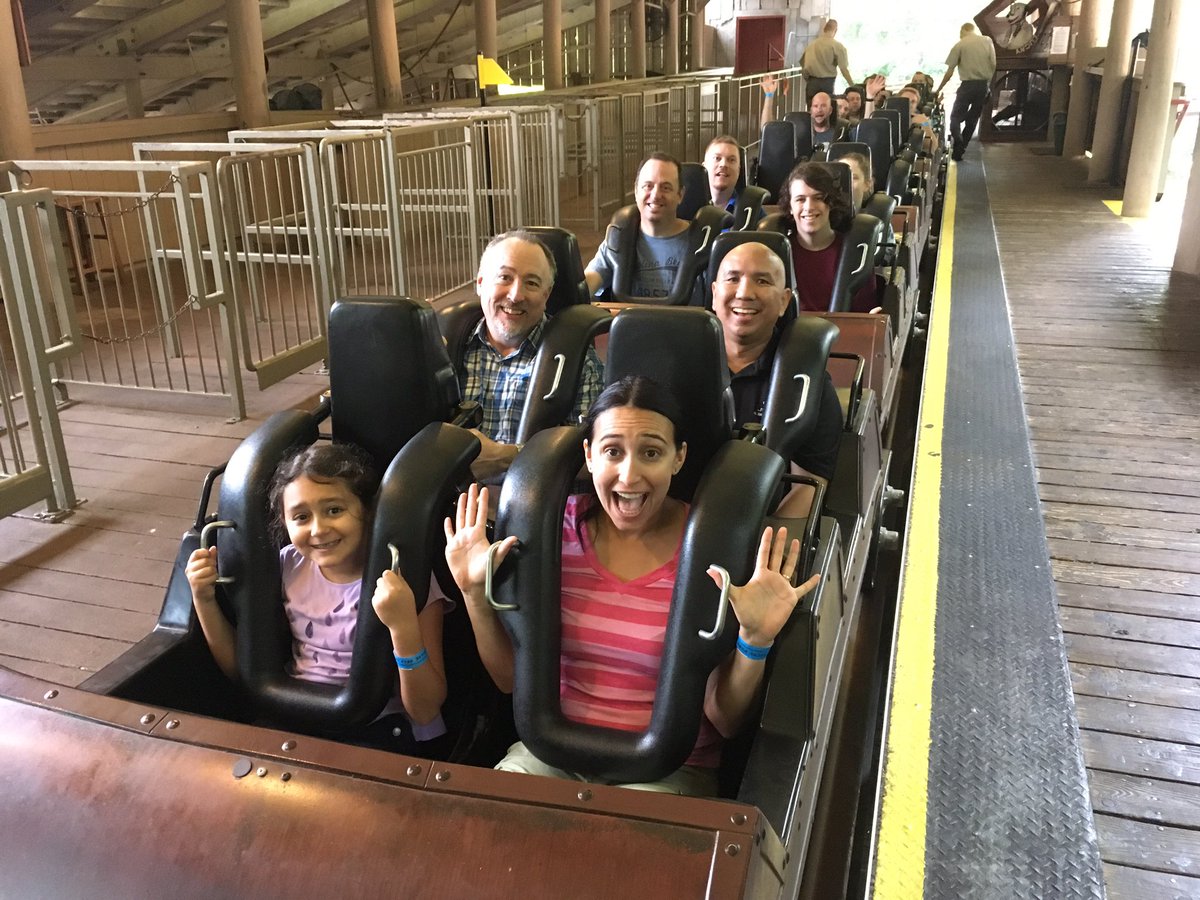 The next morning we were back at Dollywood to do some filming on the classic Arrow Tennessee Tornado!
Here's a quick clip of what we shot:
And we even shot a 360 video of Tennessee Tornado! Click this link and watch in the YouTube app on your phone:
https://youtu.be/OEgrrx-MgZk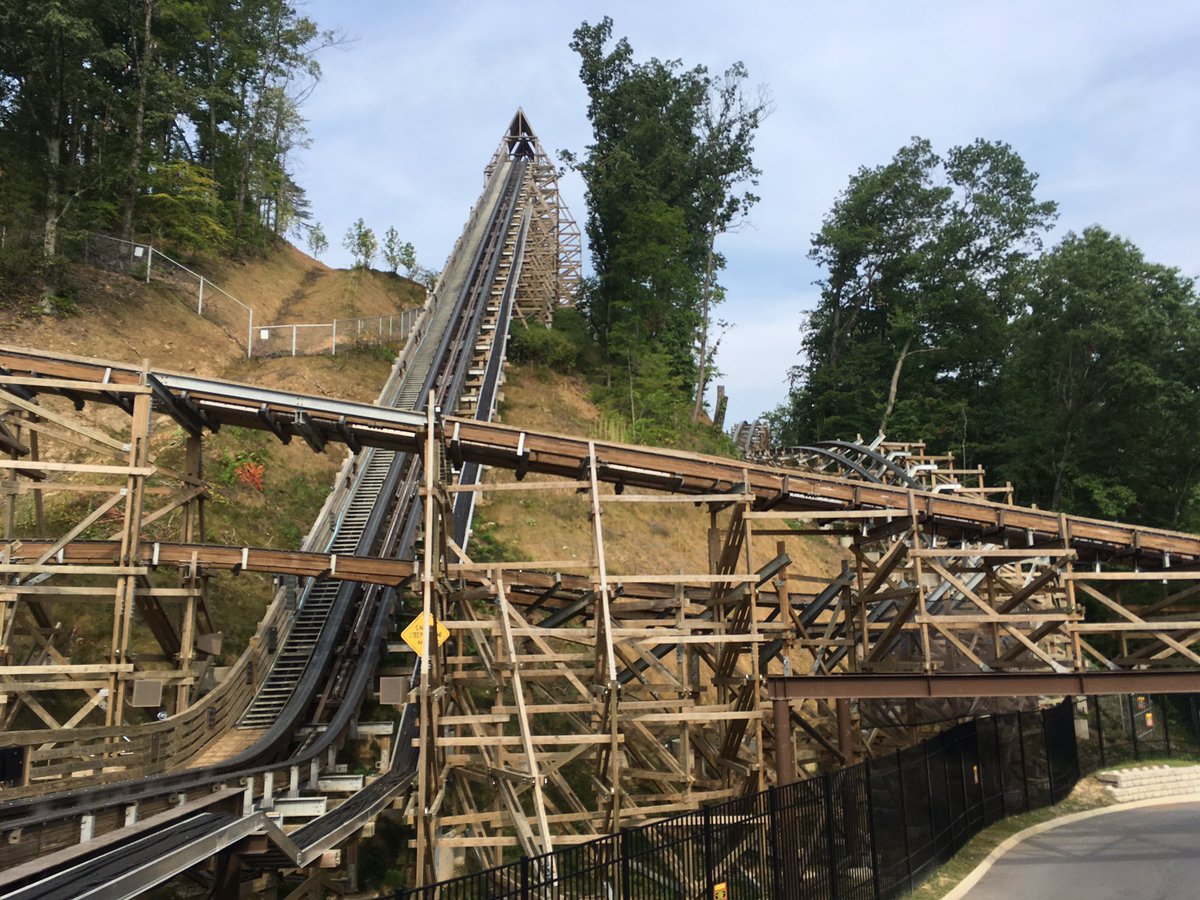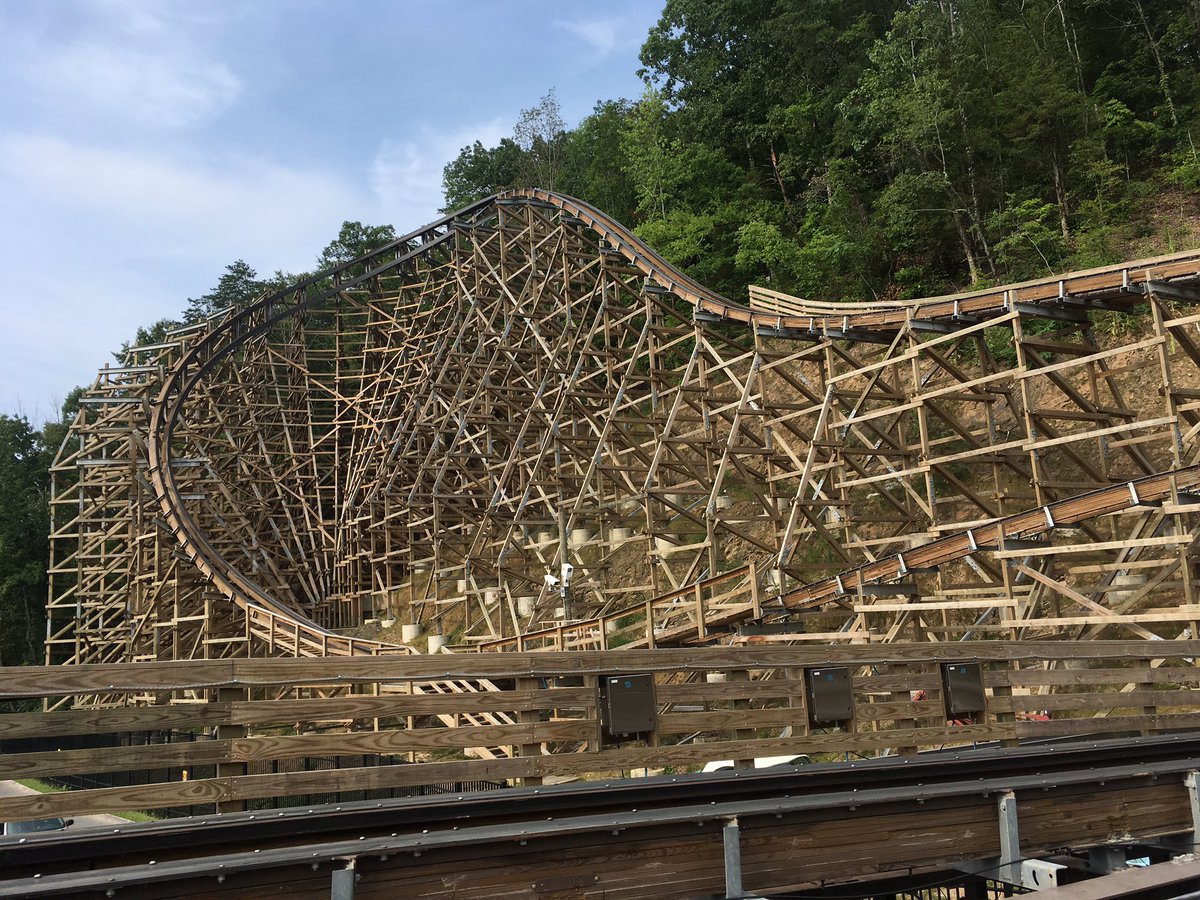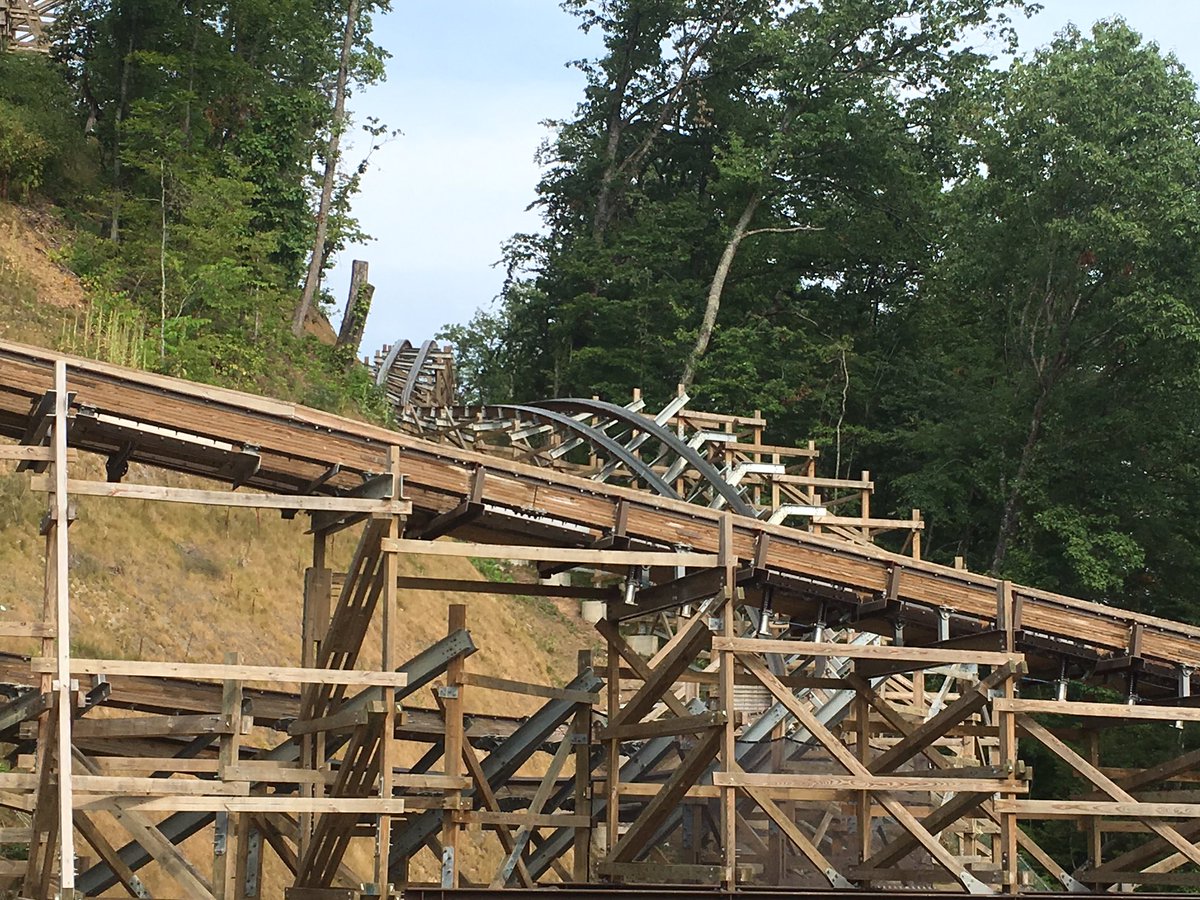 Good morning Lightning Rod! We missed you over the past 12 hours!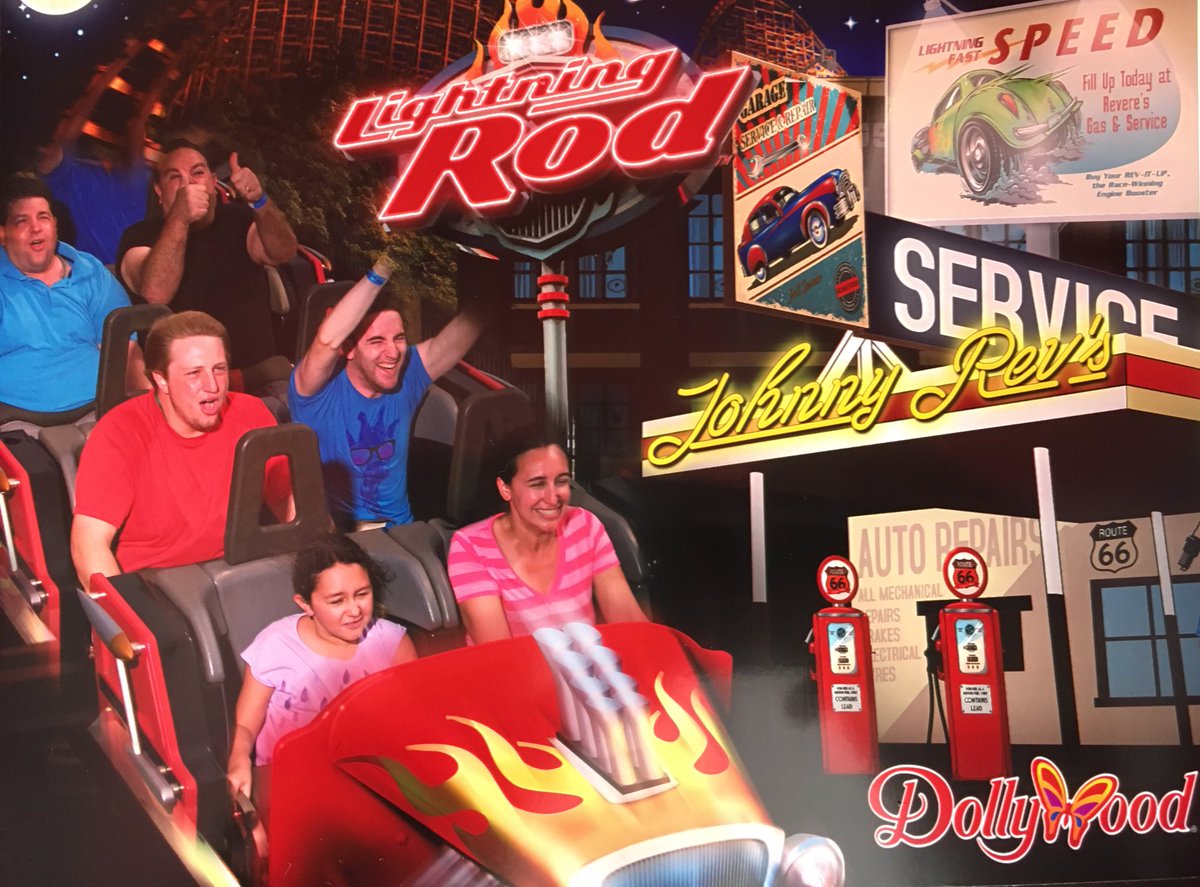 Every ride we took on Lightning Rod blew us away! Such an exceptional coaster! You need to get to Dollywood to ride it!!!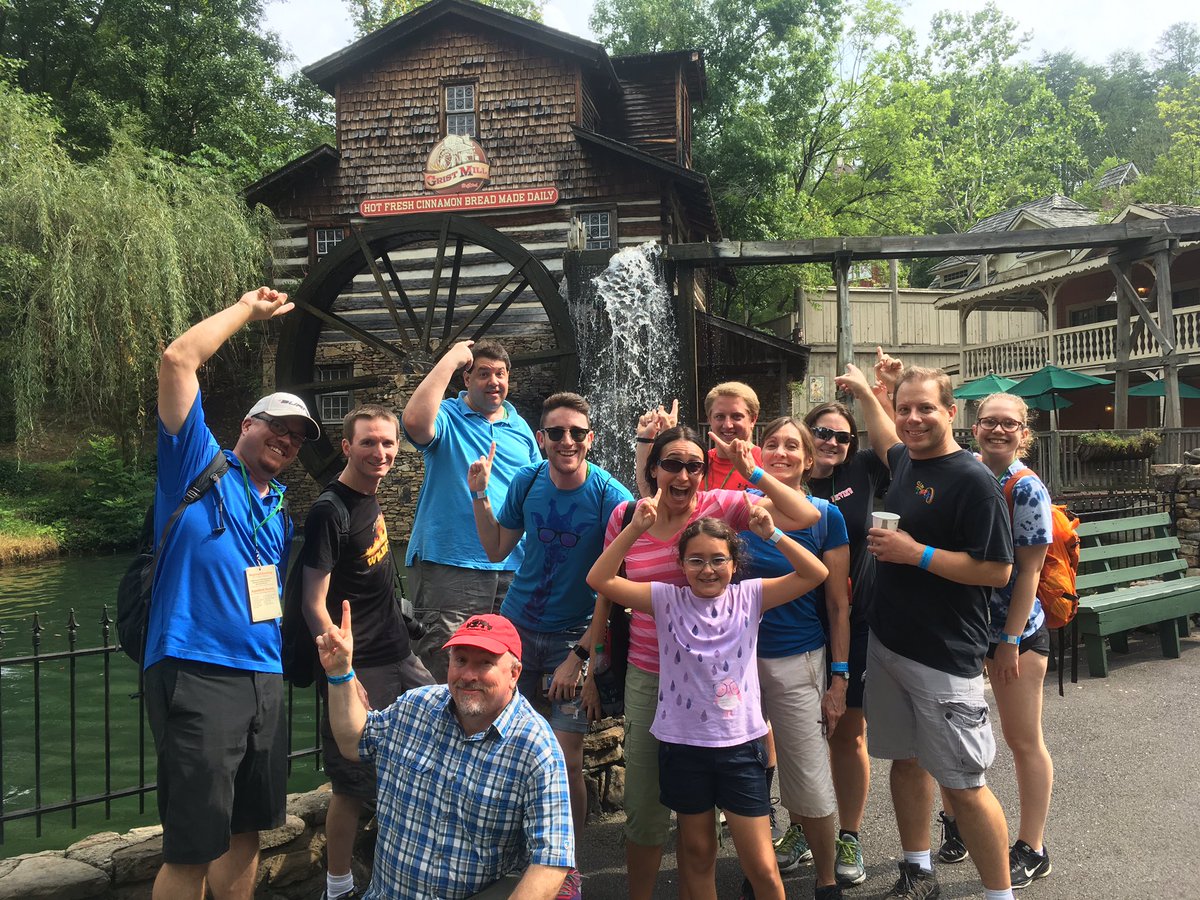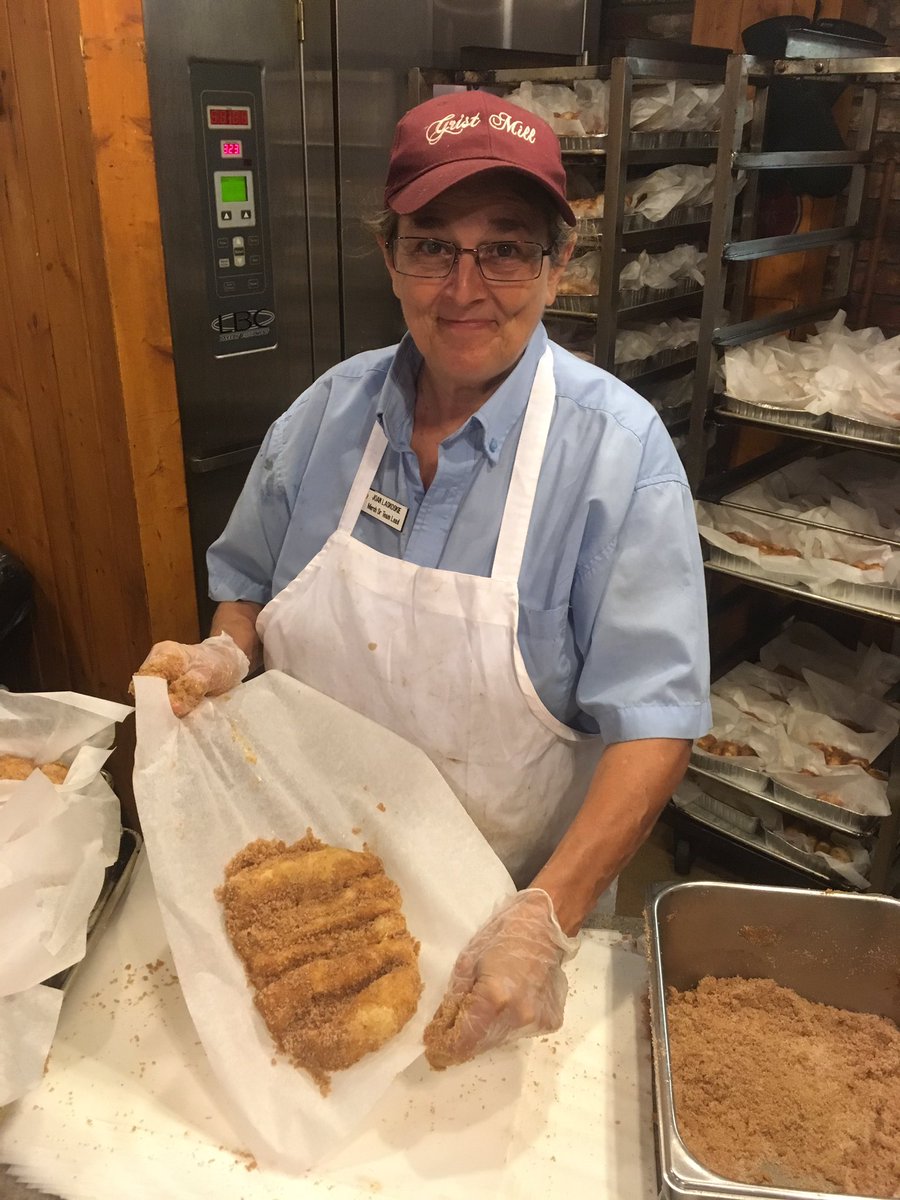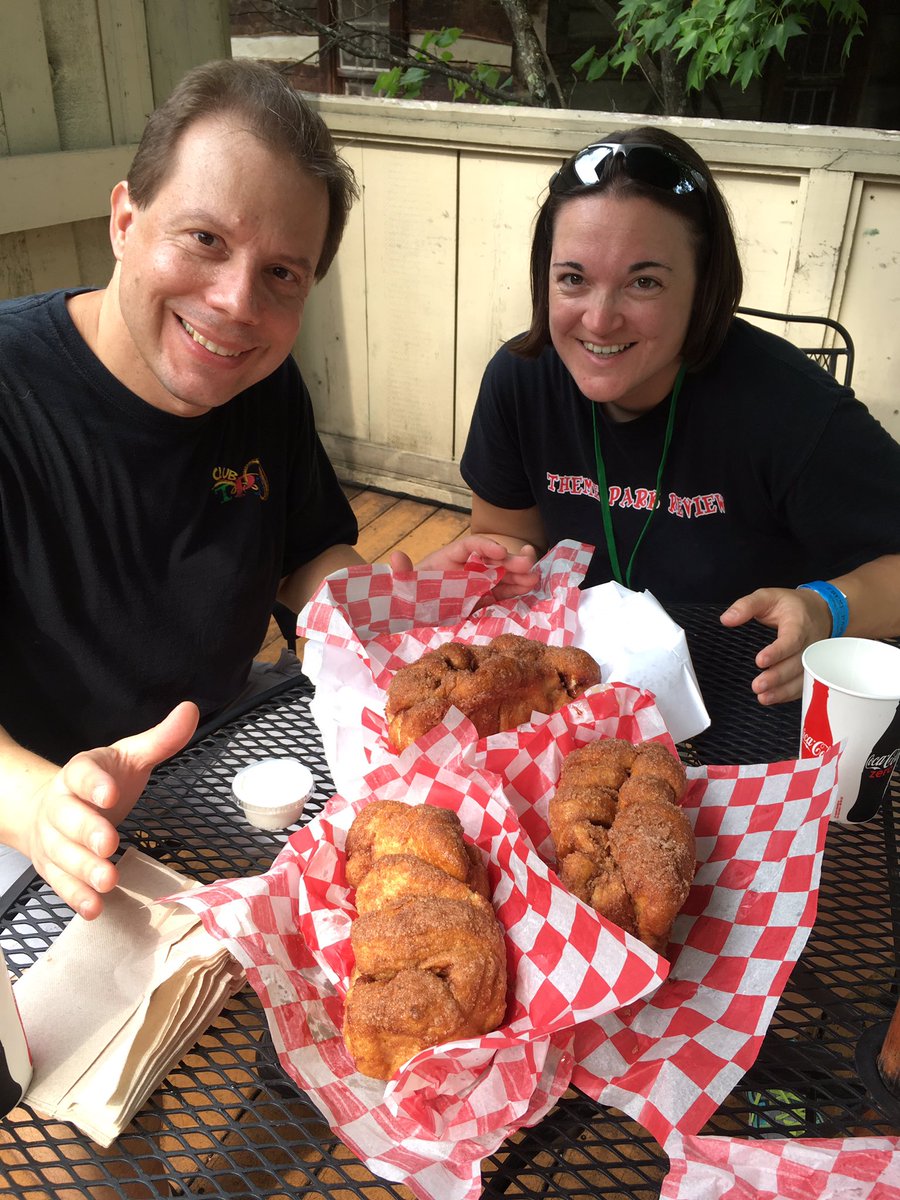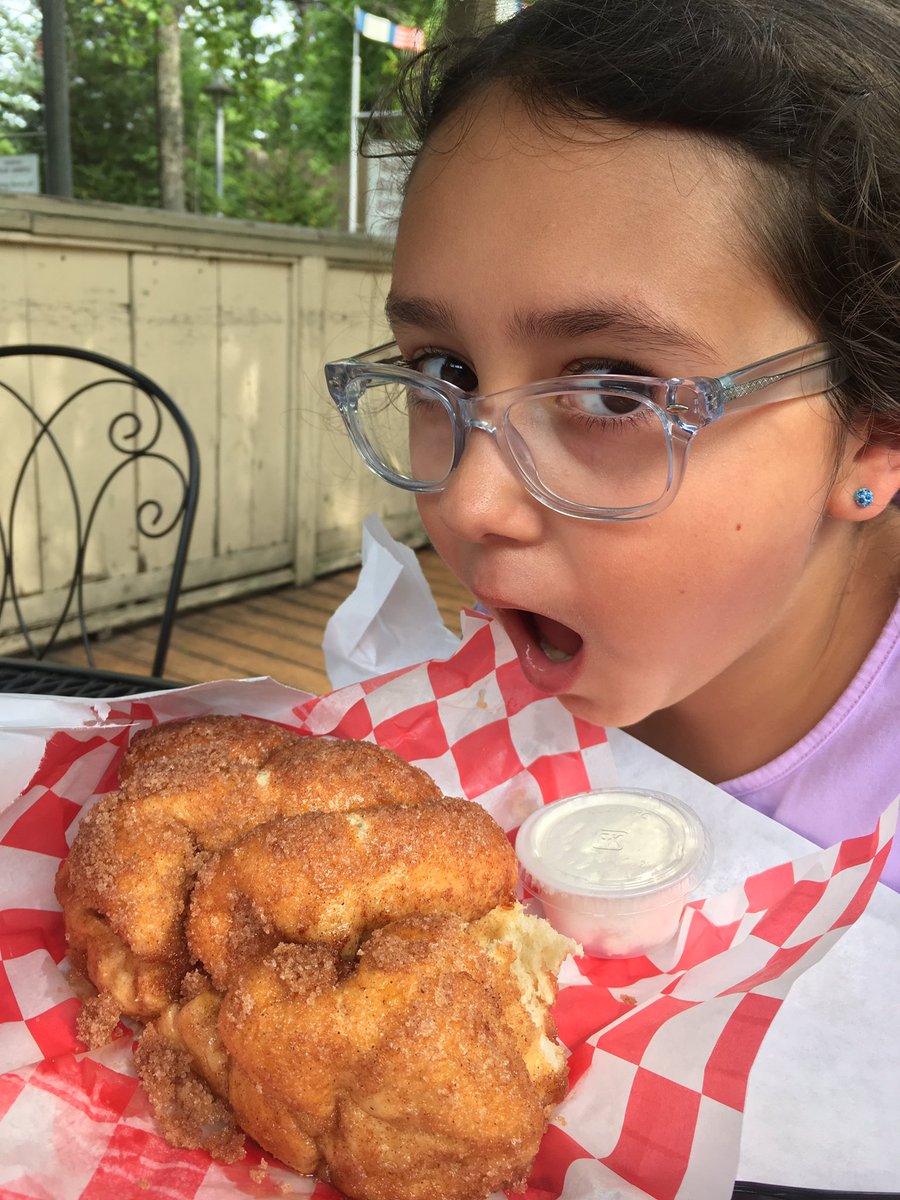 Here is the Dollywood update you've all been waiting for! CINNAMON BREAD!!! This stuff is a MUST HAVE when you visit the park!
Last year "on this day" Elissa & Kristen were riding Wild Eagle...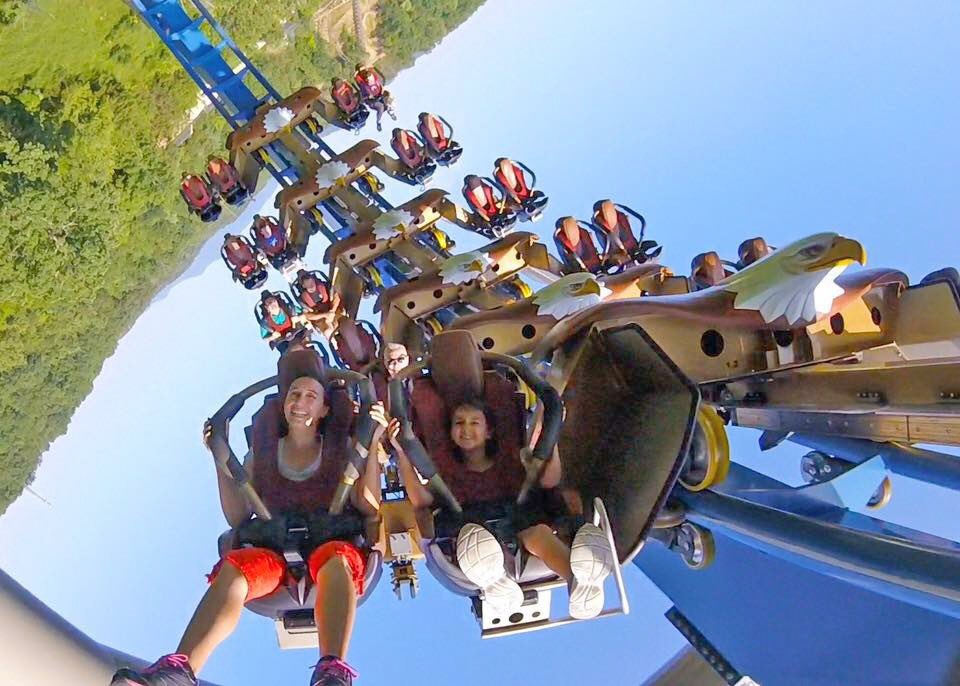 This year the are riding Tennessee Tornado!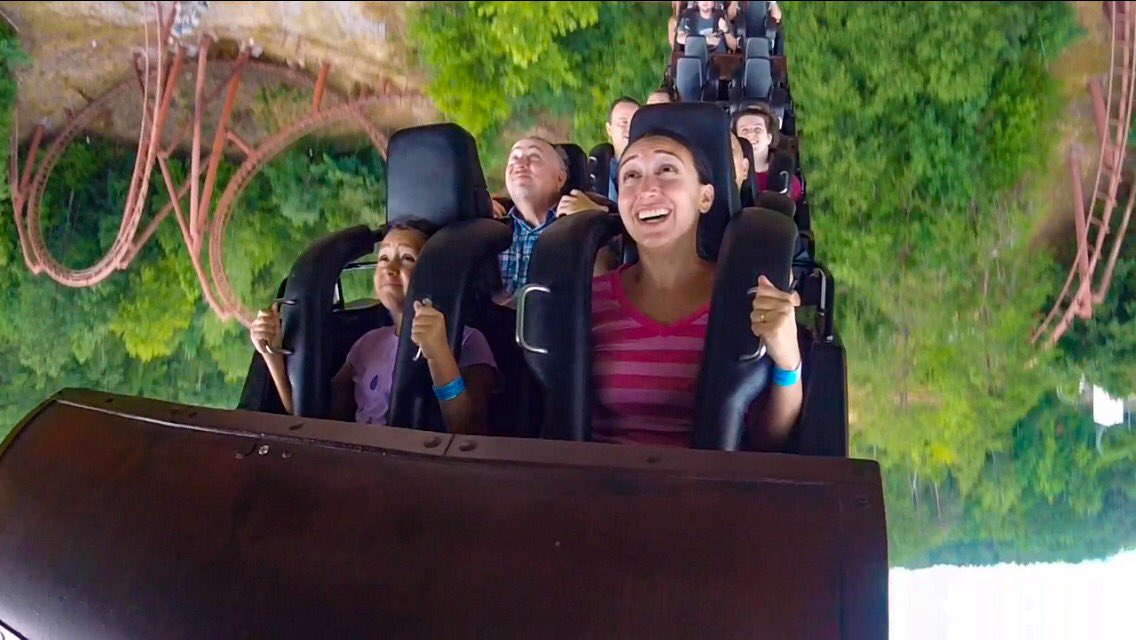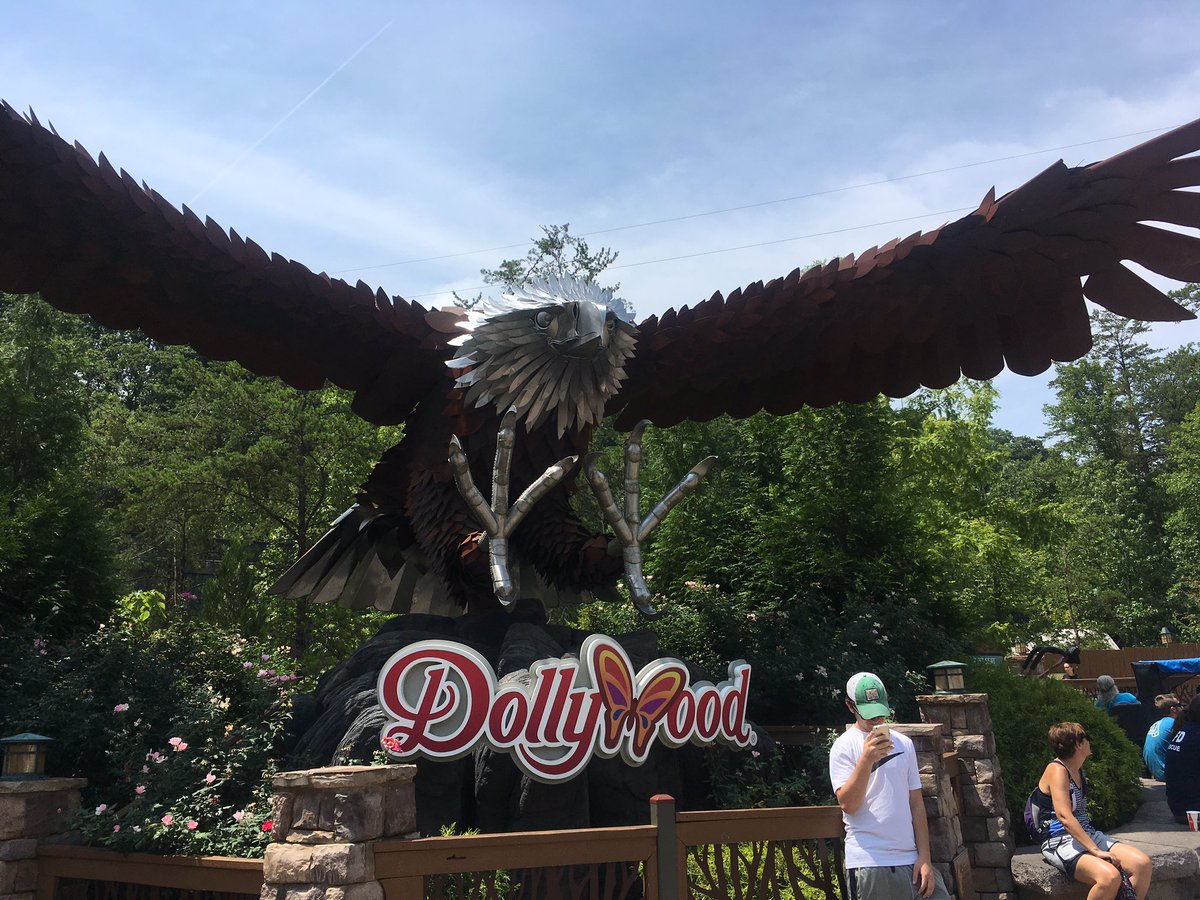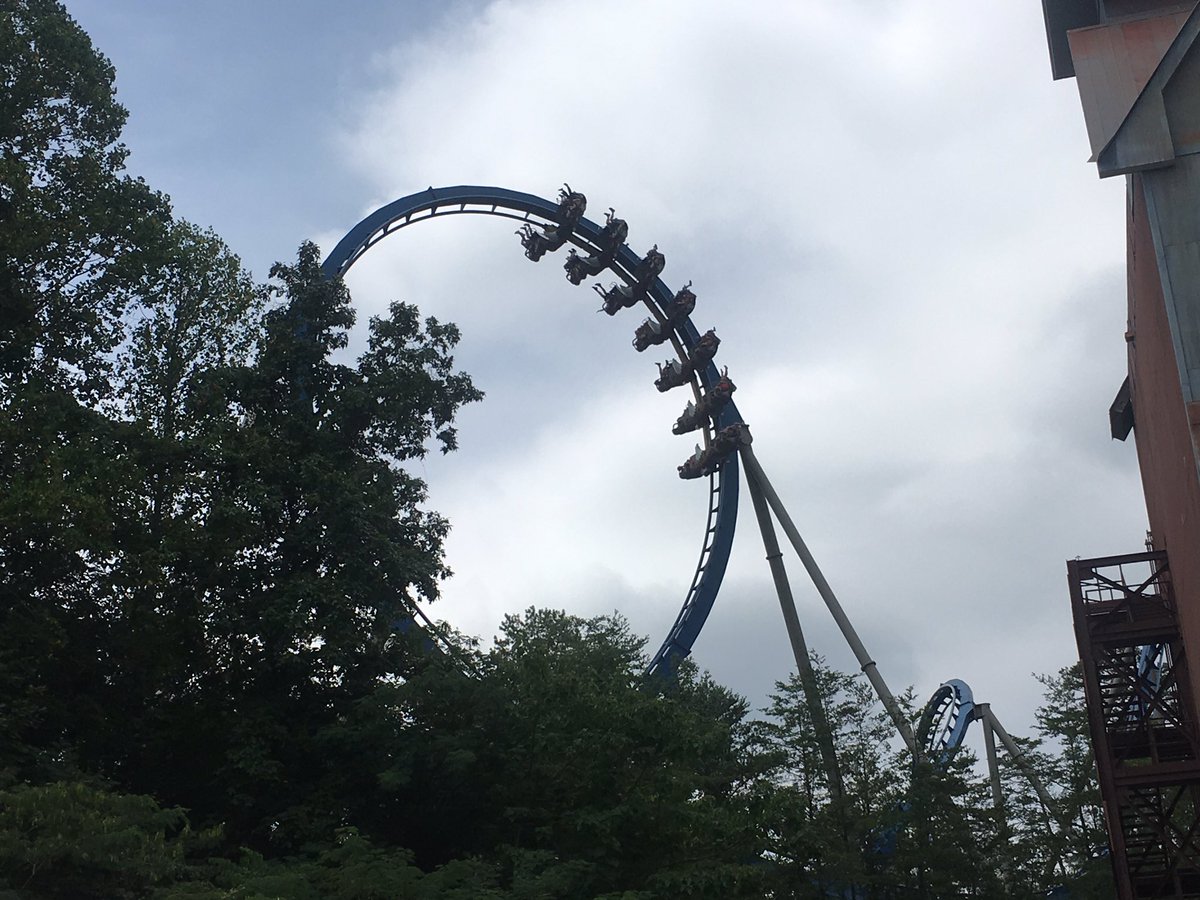 Another ride on Wild Eagle? SURE!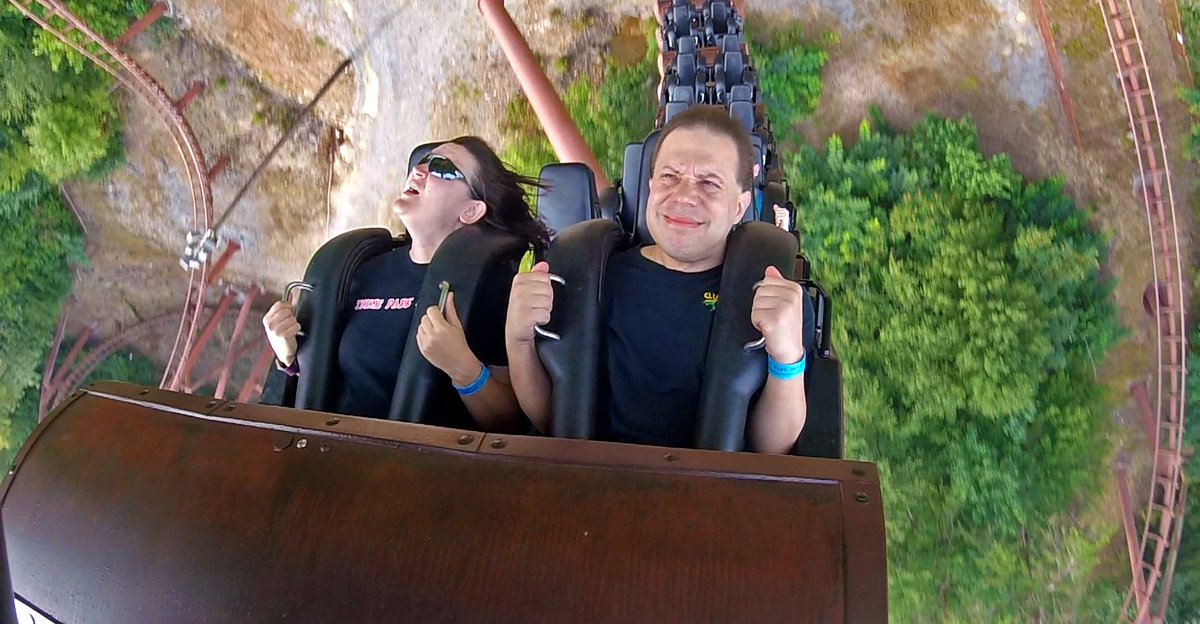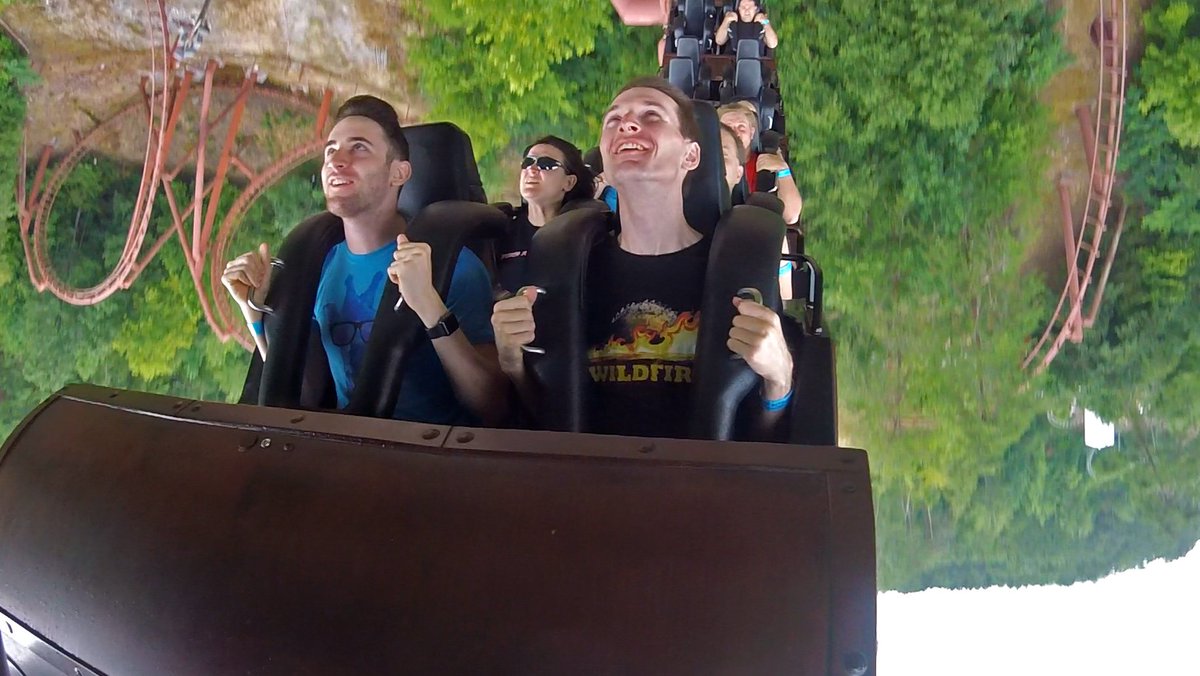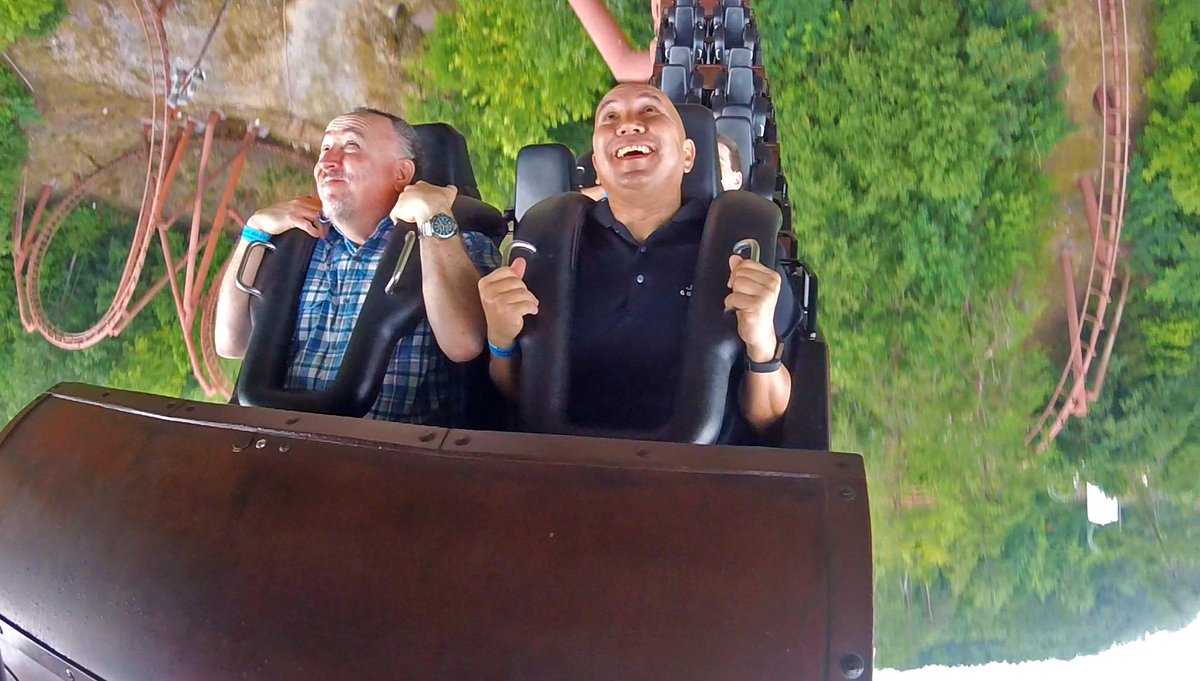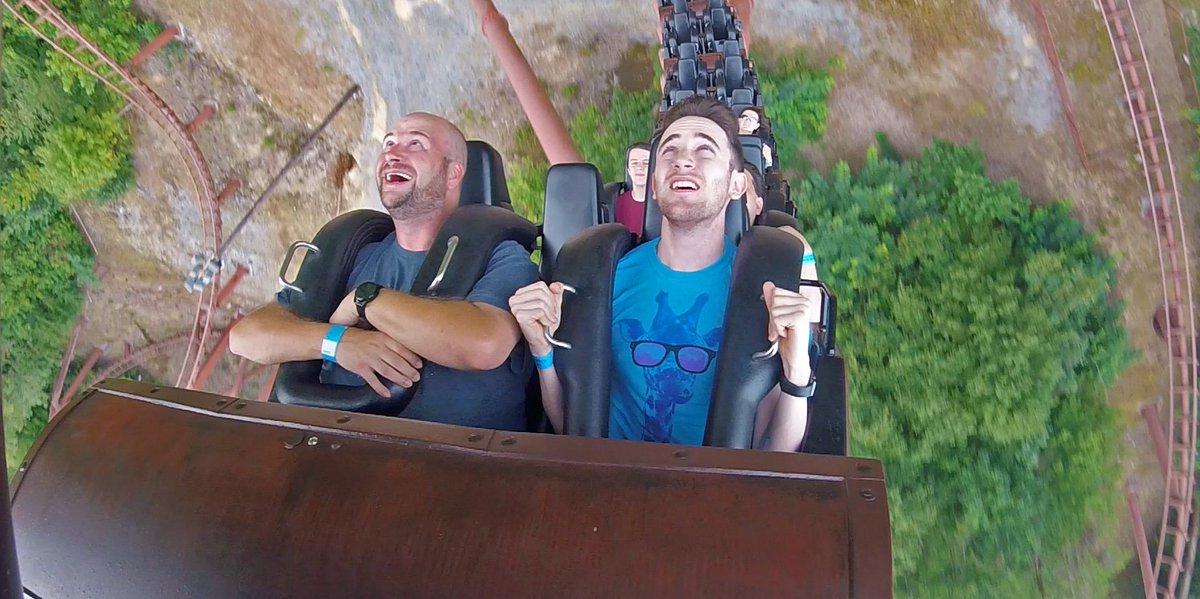 Some very interesting faces made during our filming session on Tennessee Tornado today! lol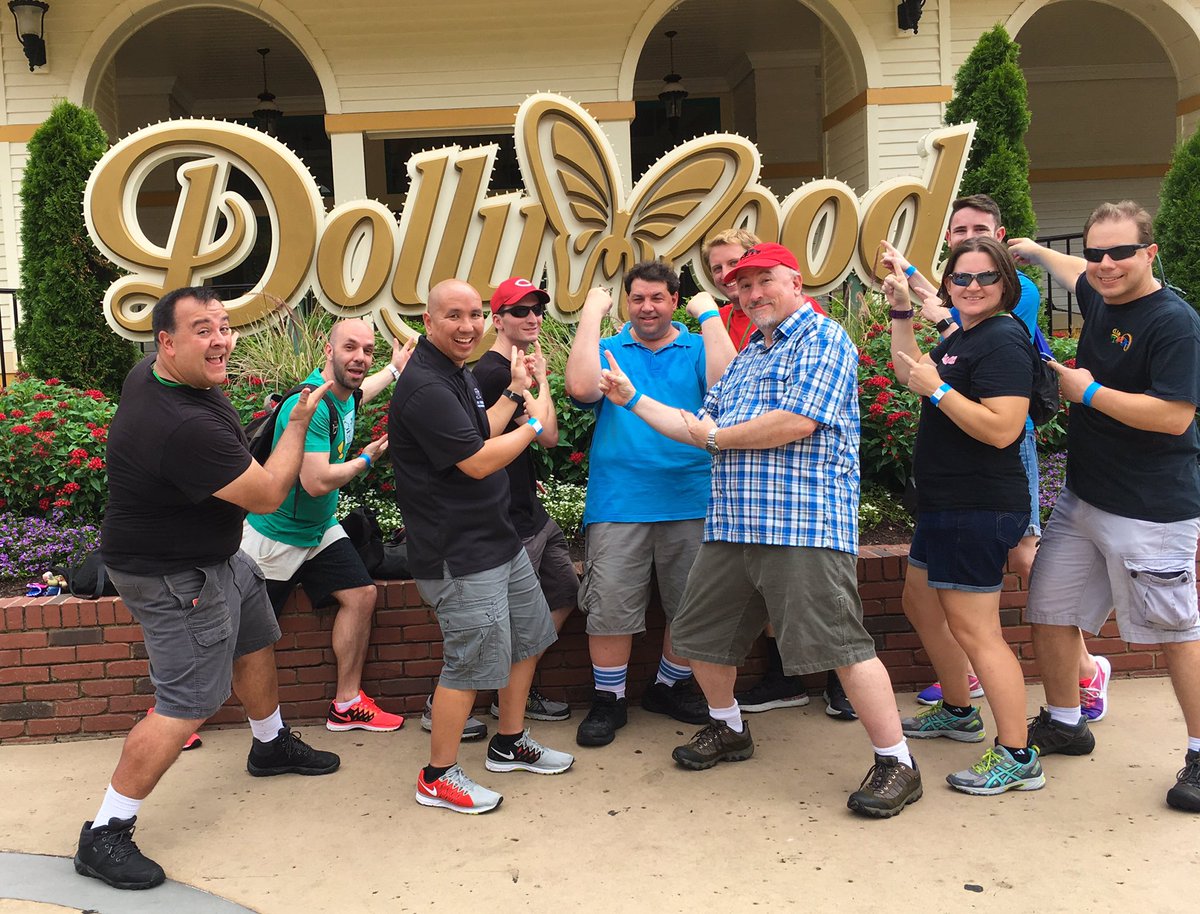 Yay! We got our photo with the Dollywood sign! Bucket list item... CHECK!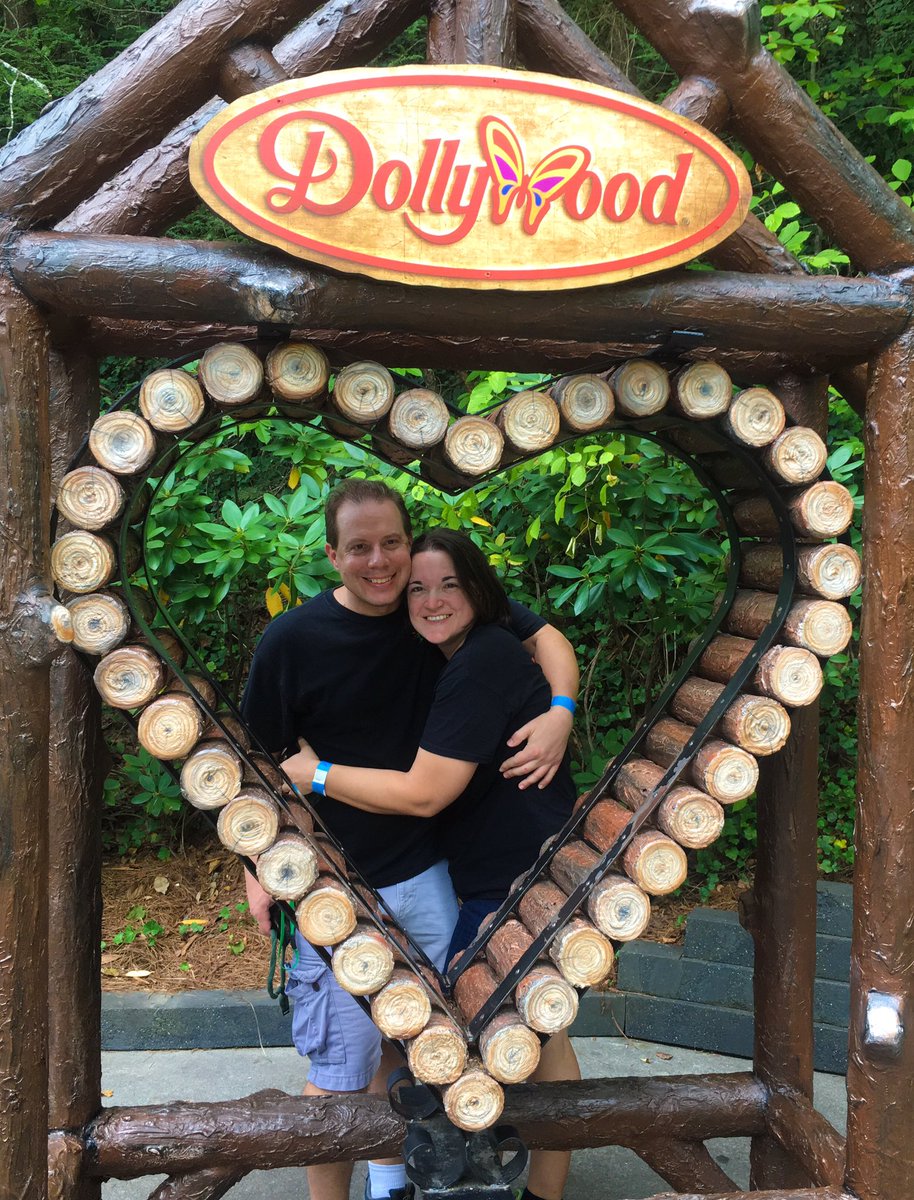 Awwww... that's so sweet! Dolly would approve!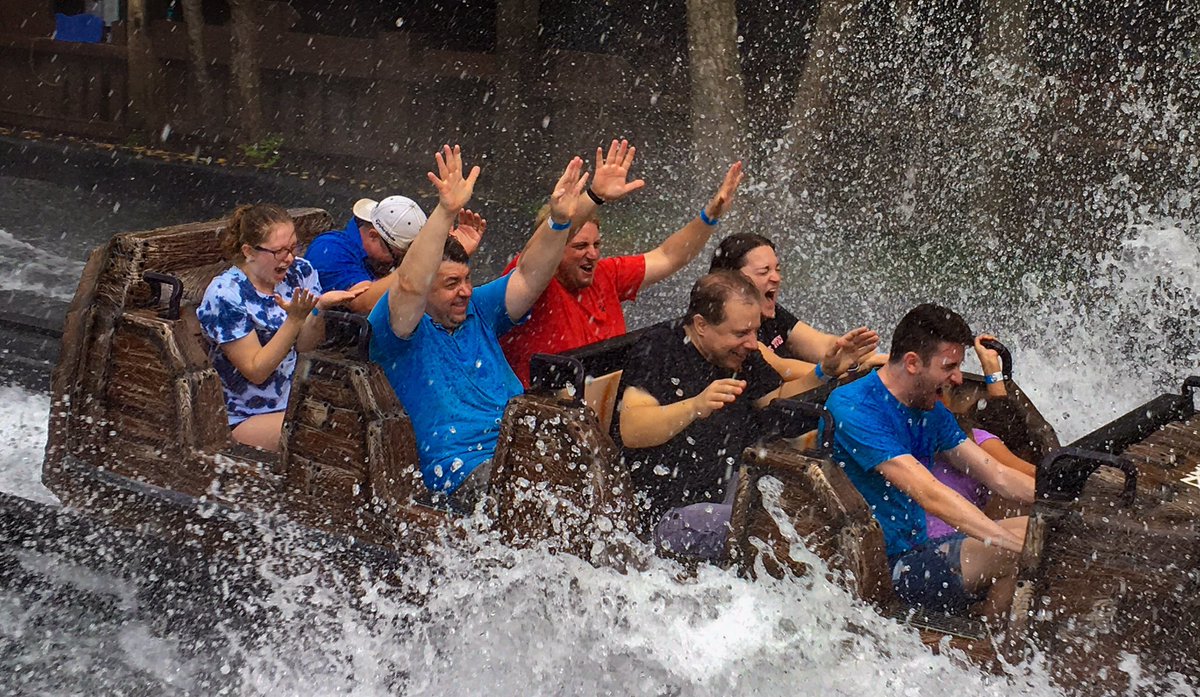 "Maybe this wasn't such a good idea!" lol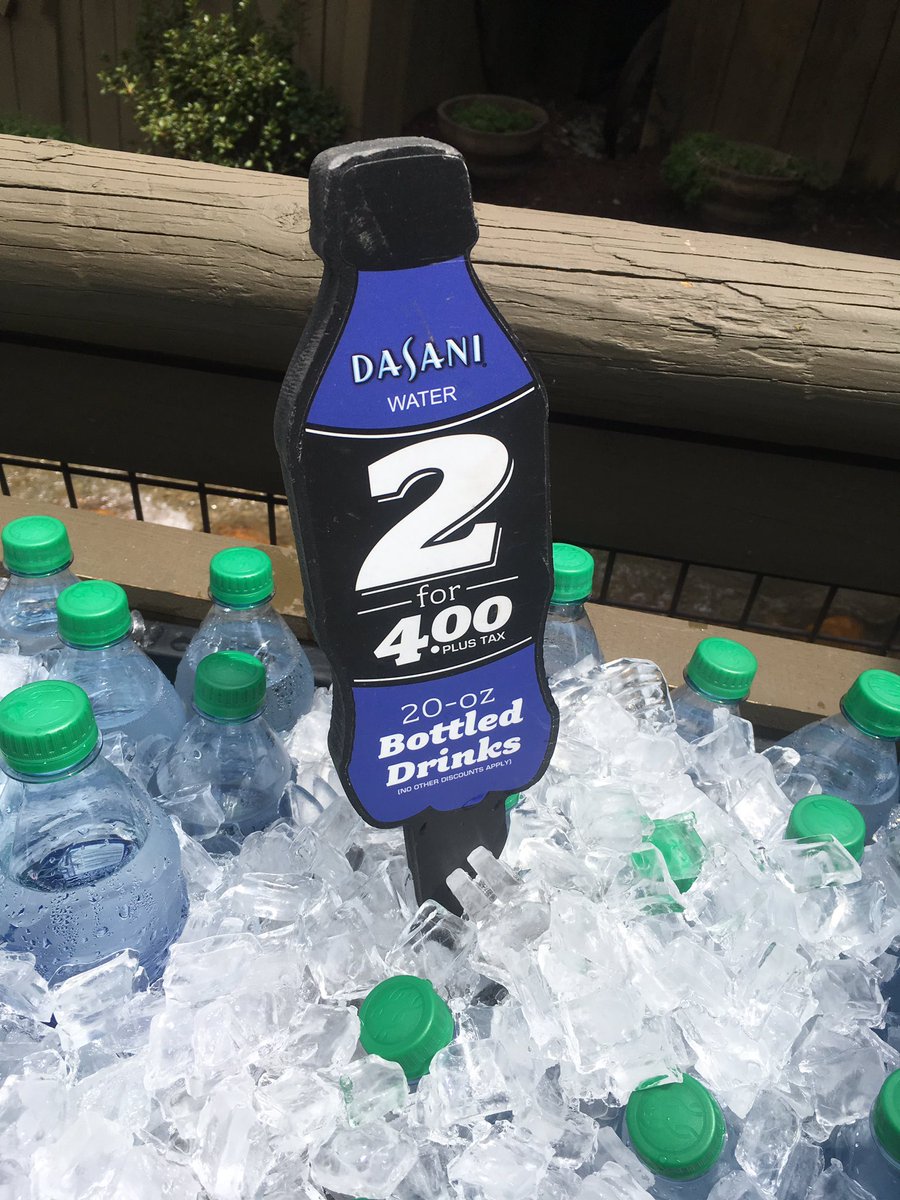 Why can't other US parks have drinks at such reasonable prices?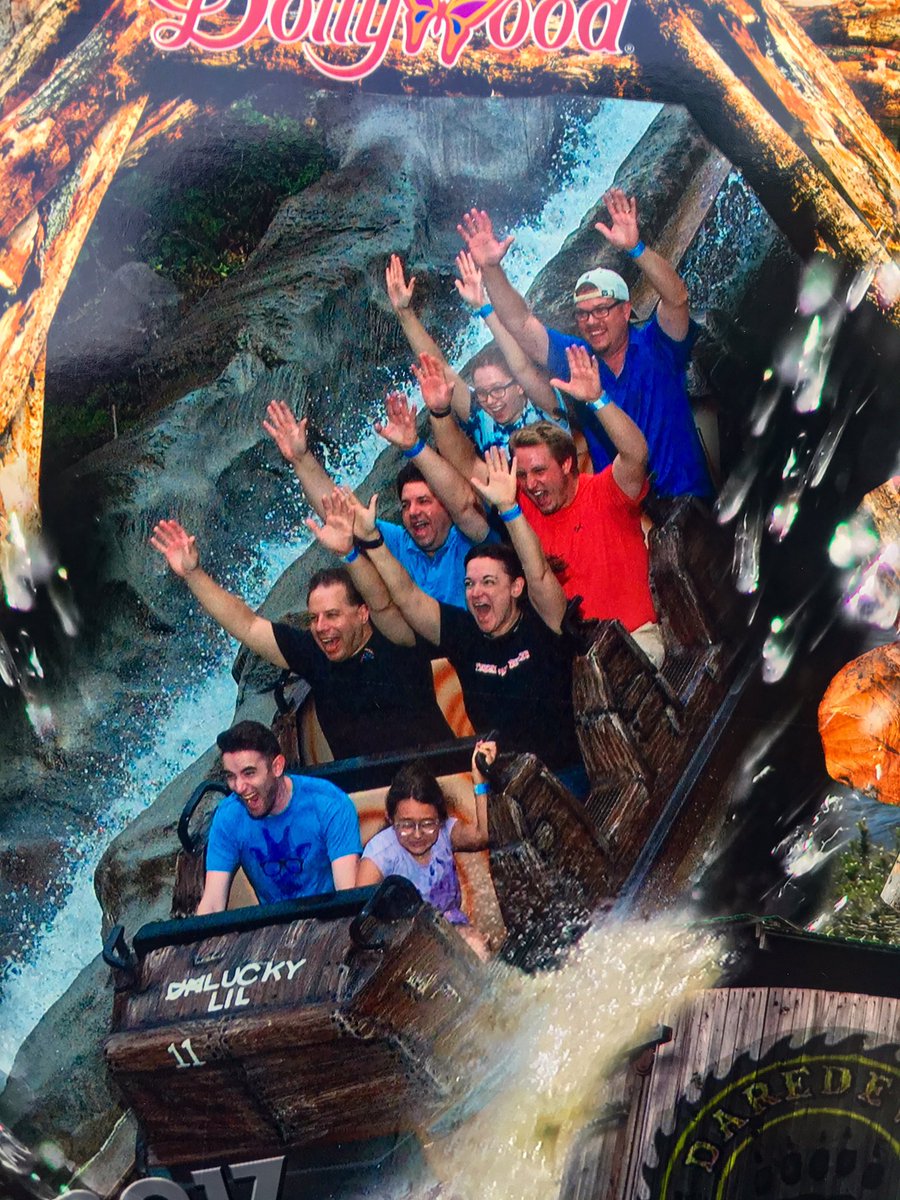 This really is a super awesome log flume!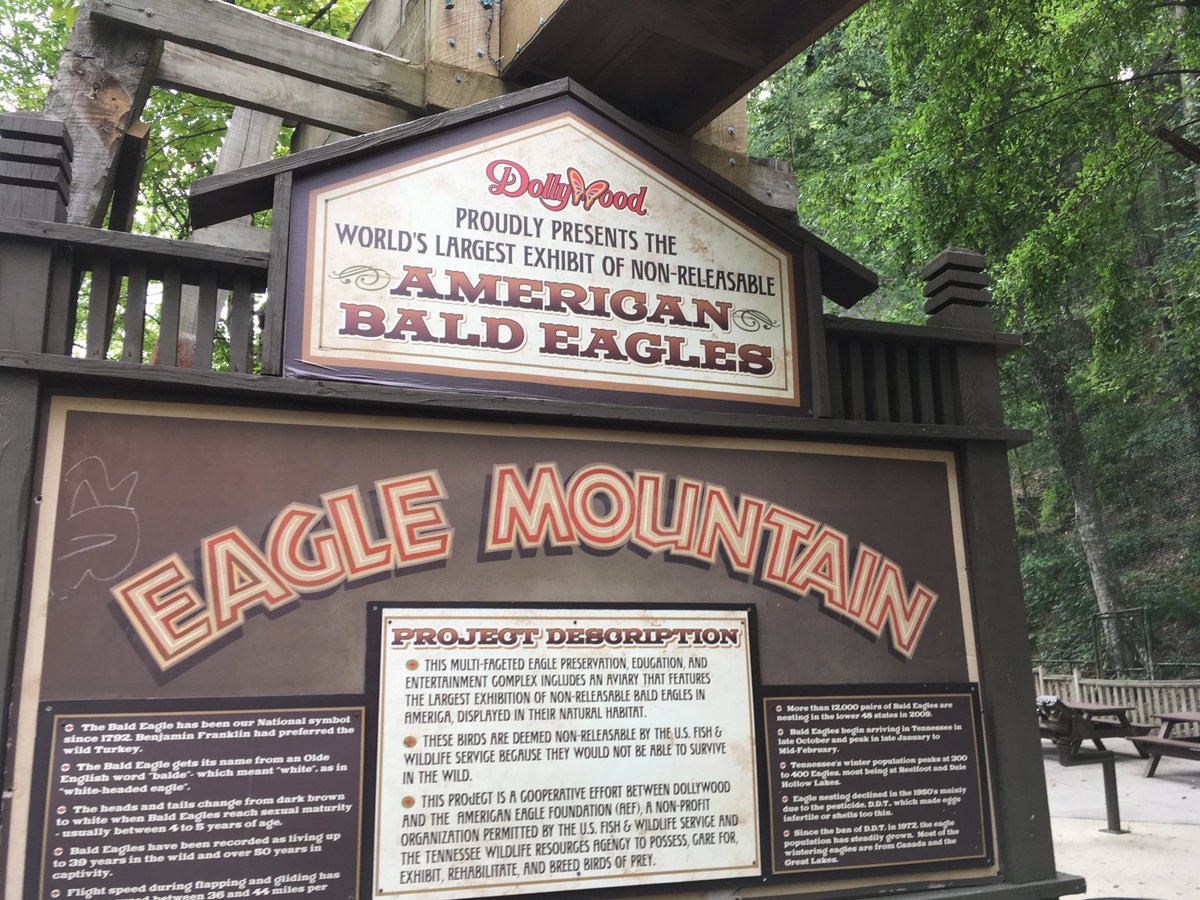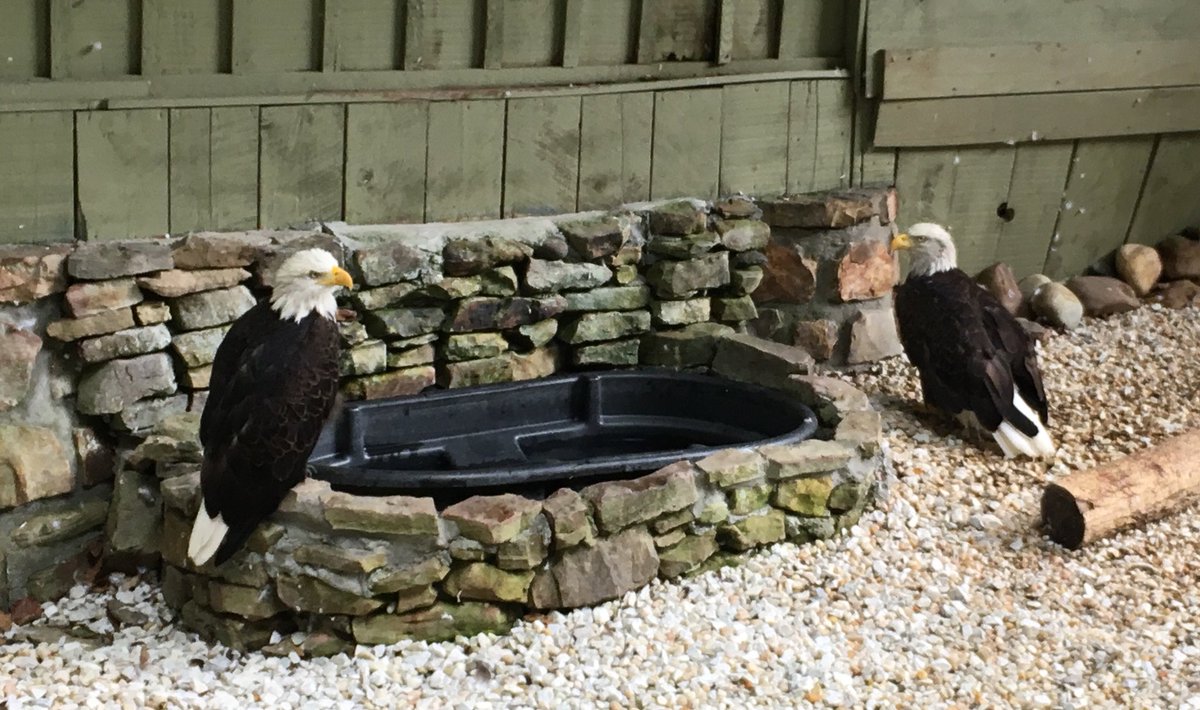 You can find the world's largest exhibit of bald eagles at Dollywood!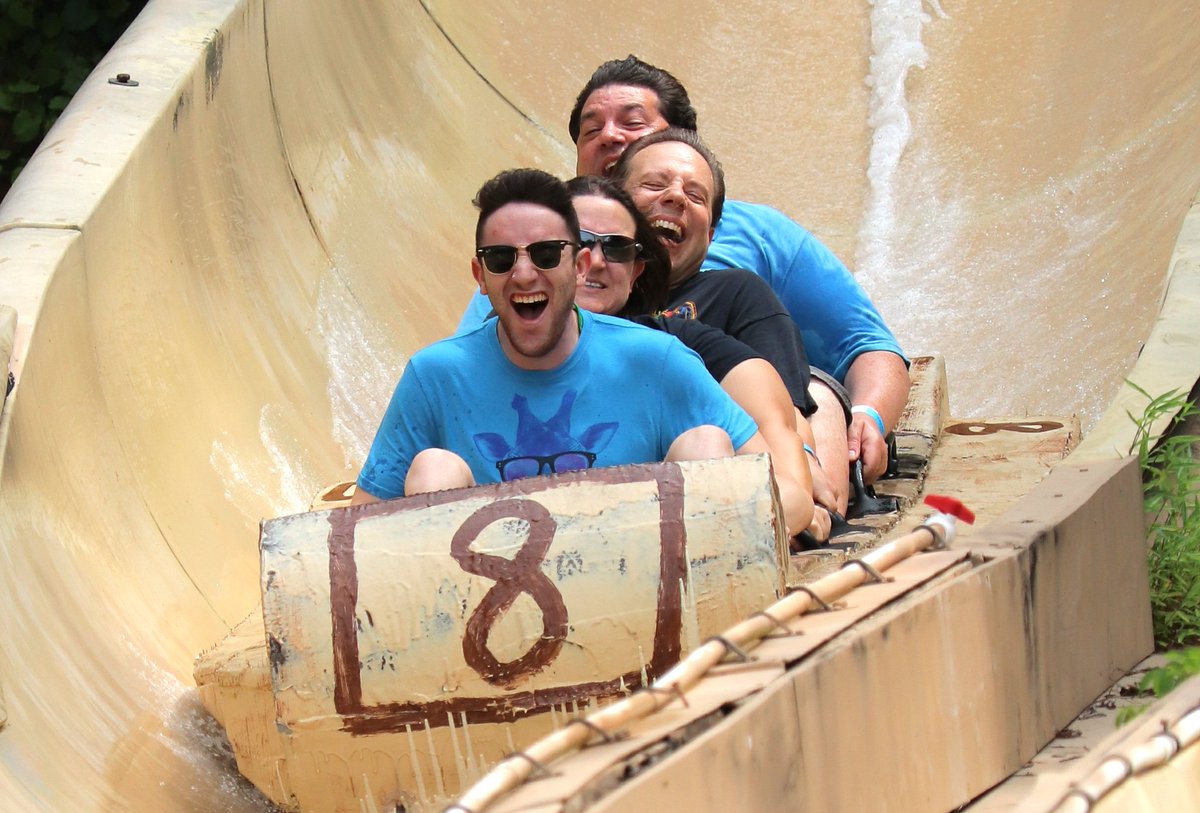 Mountain Slidewider was a huge hit! (Thanks Andy for the pic!)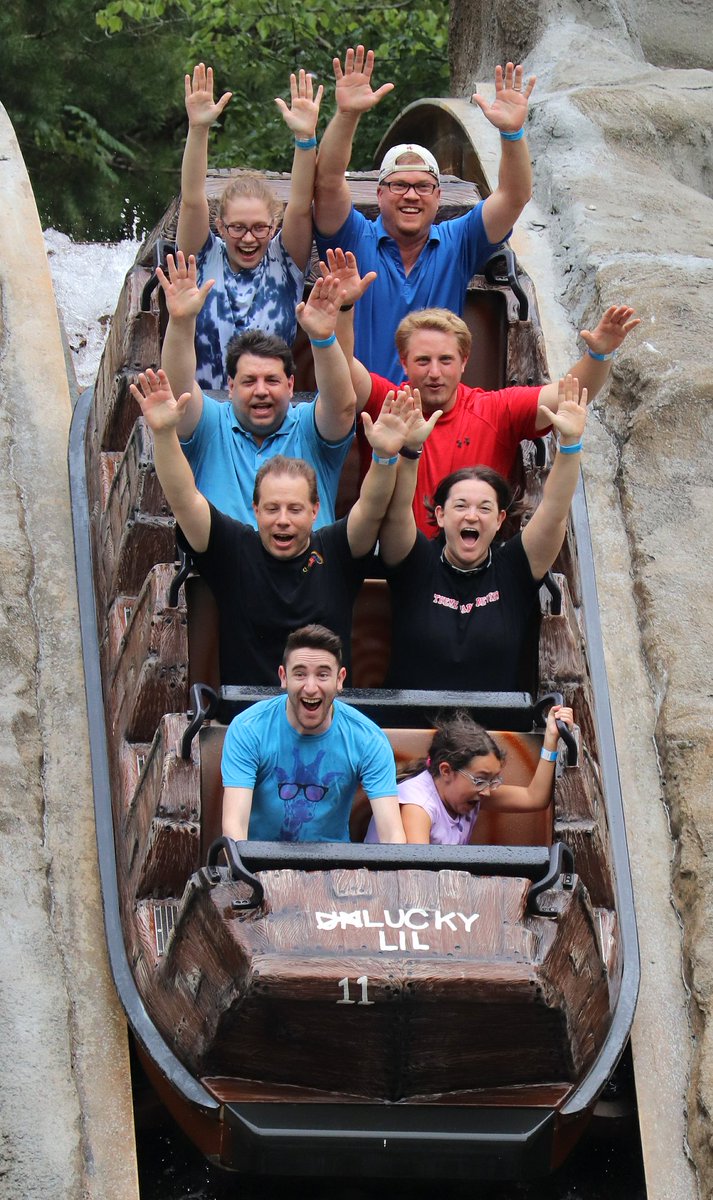 As was the log flume! (another Andy pic!)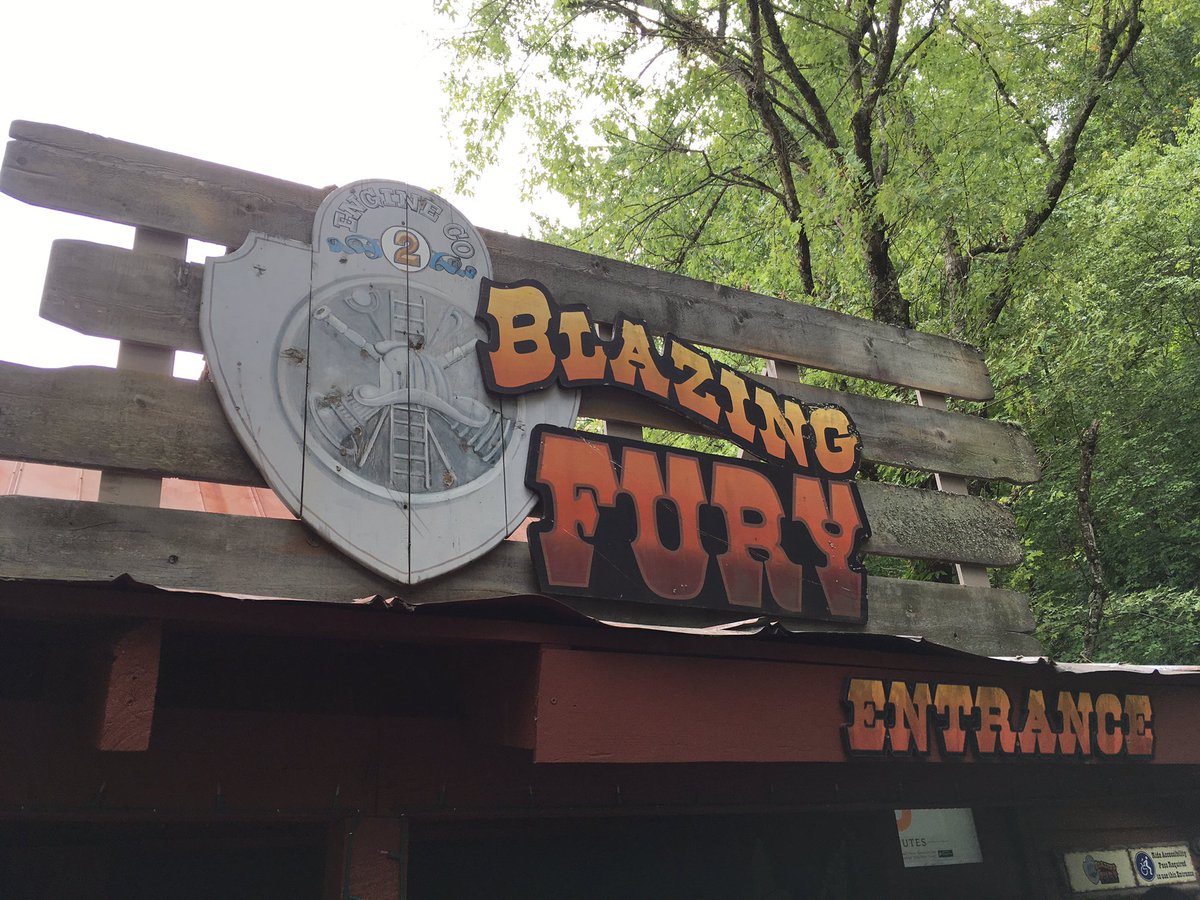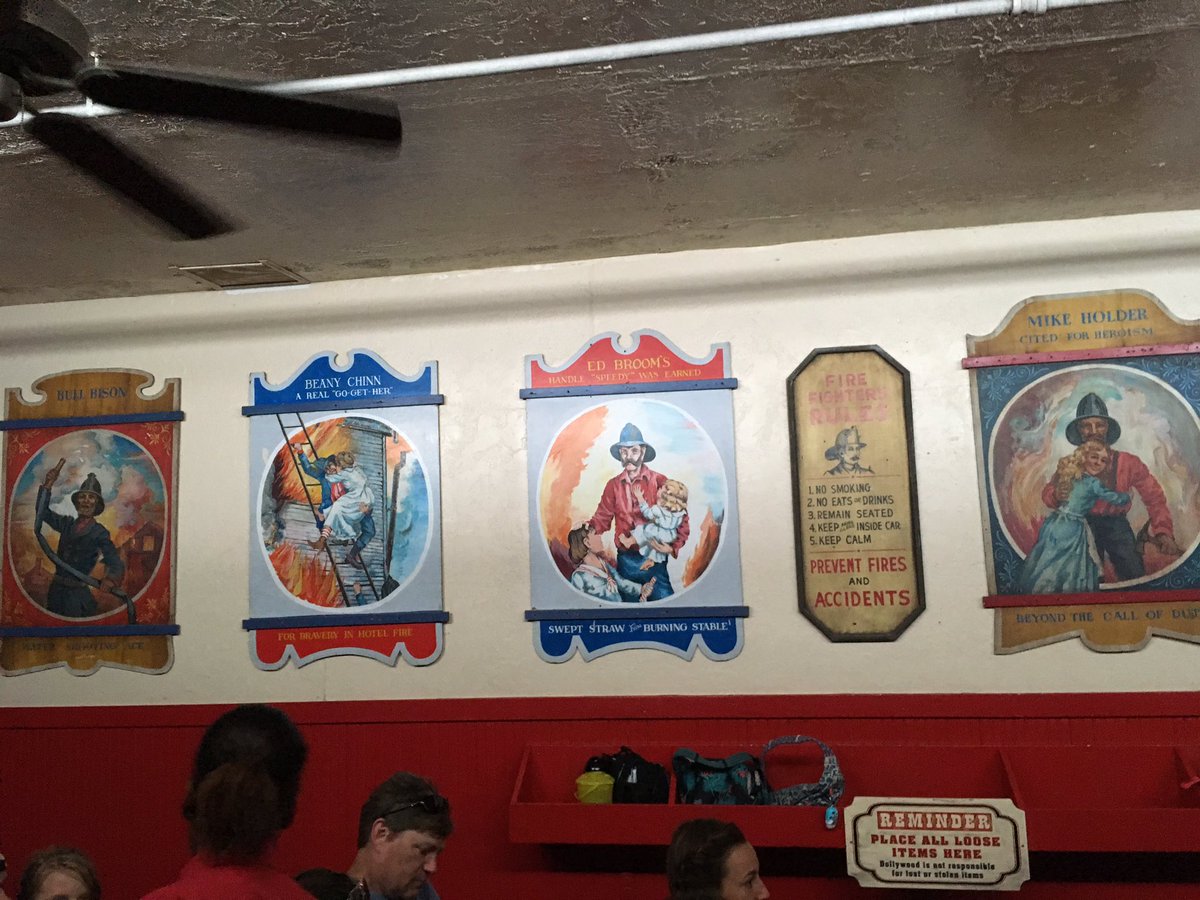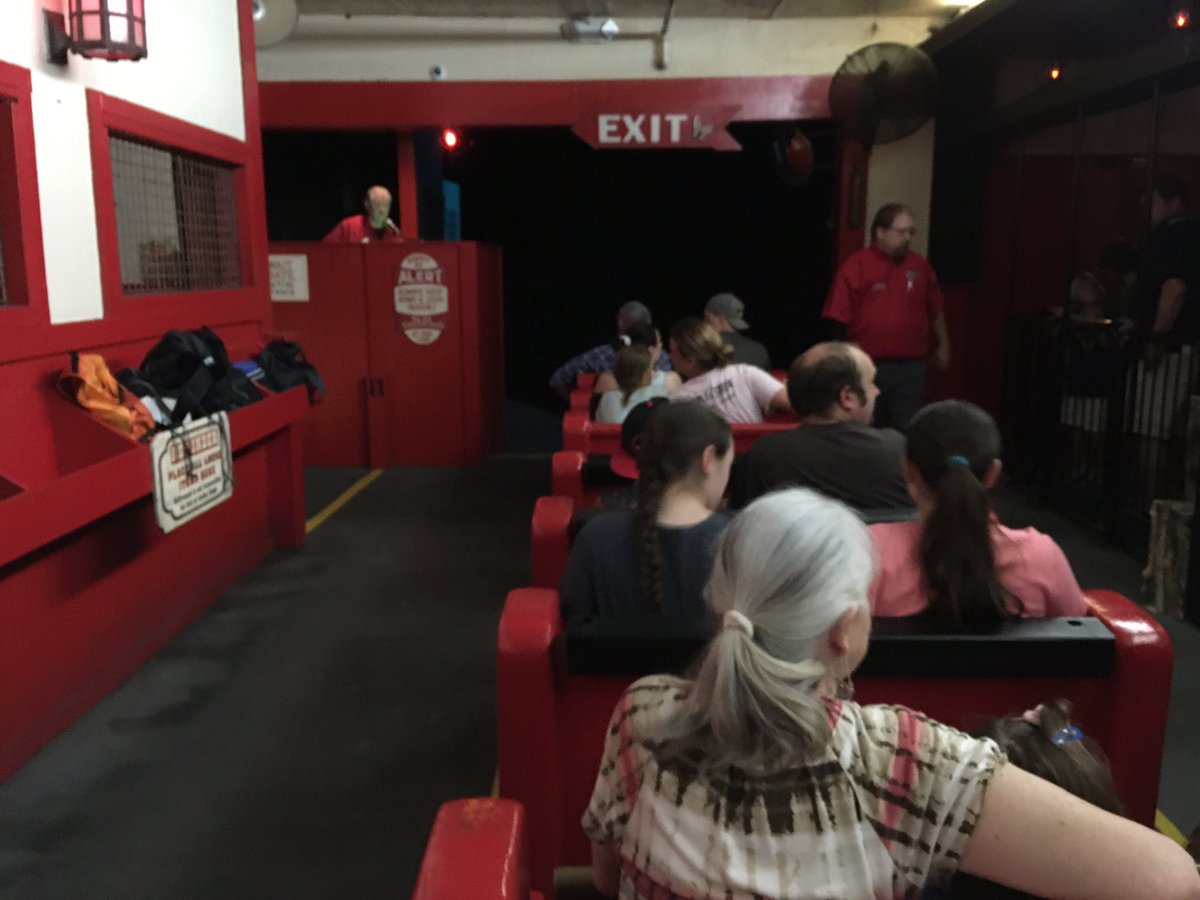 "FIRE IN THE HOLE!!!"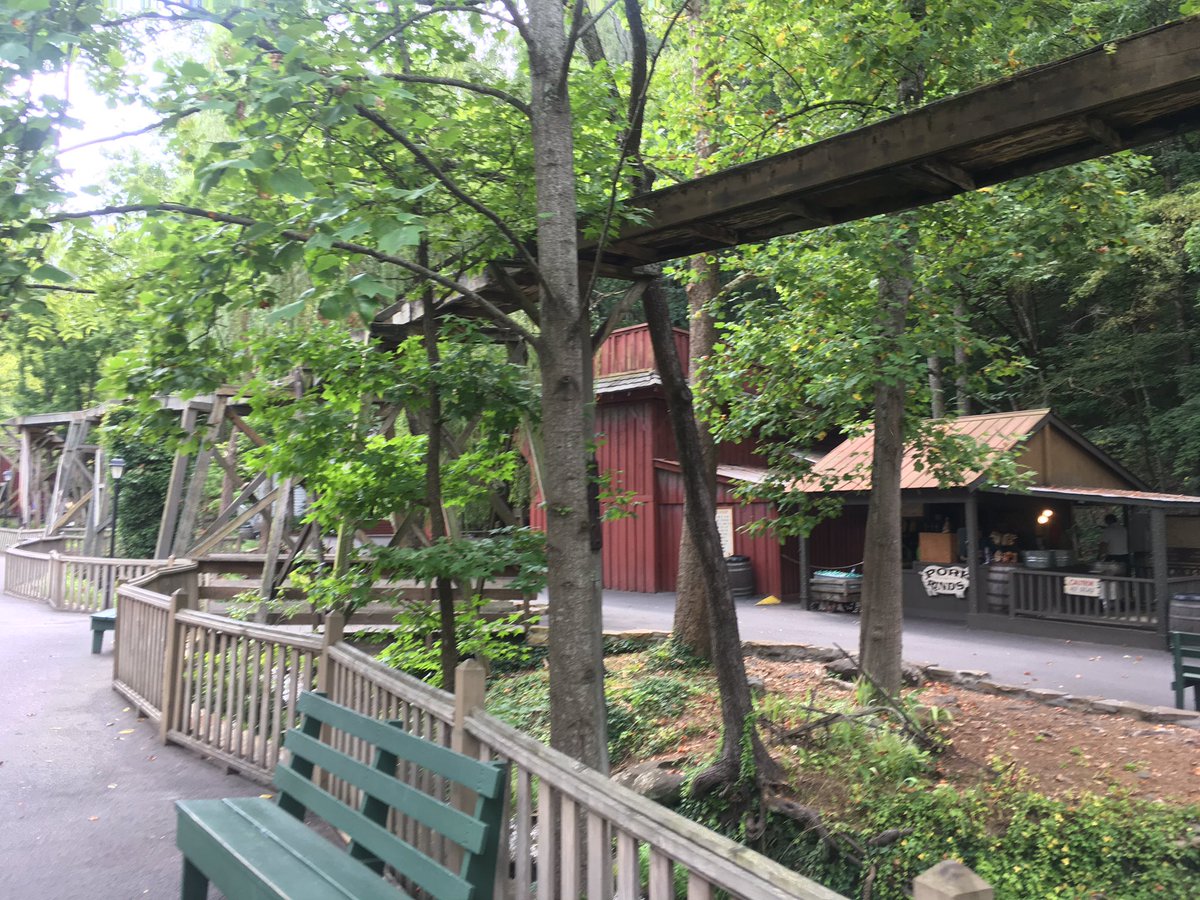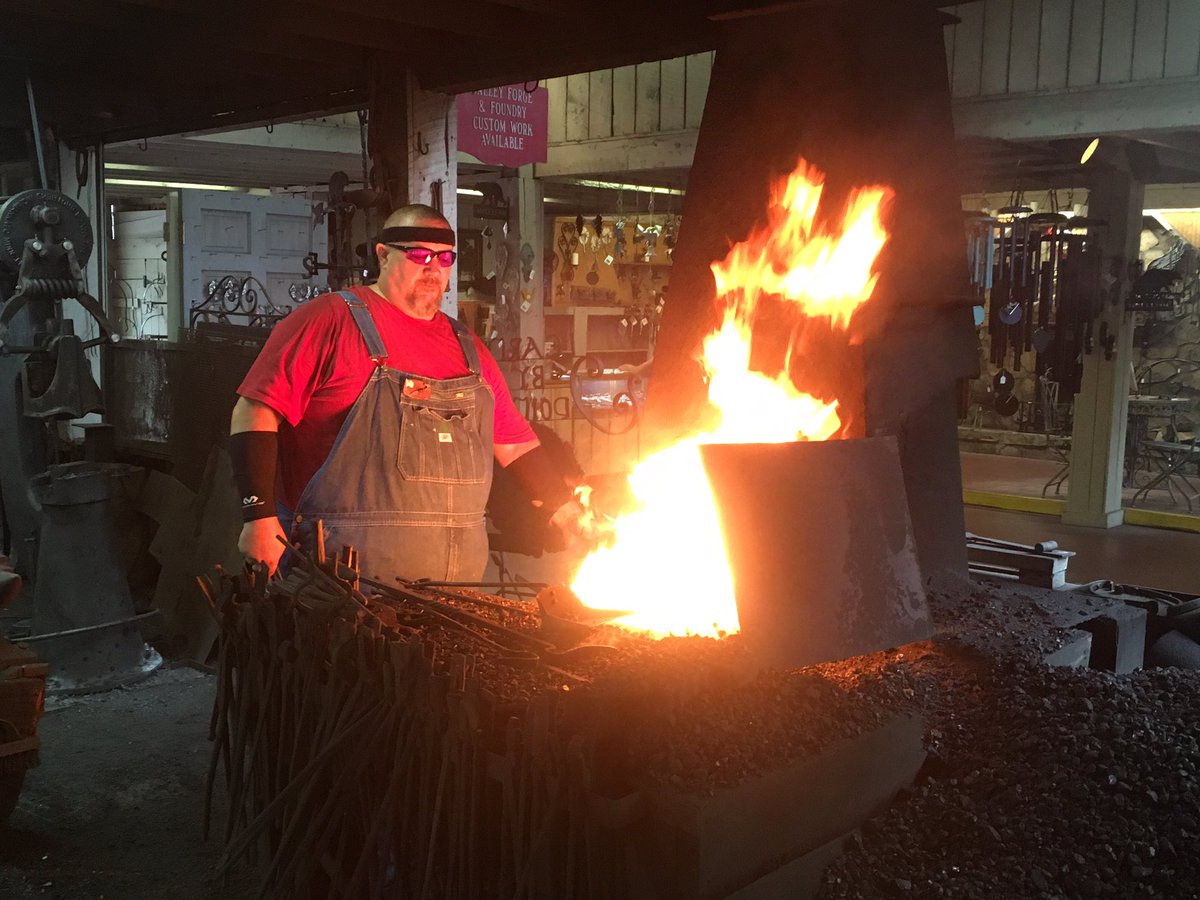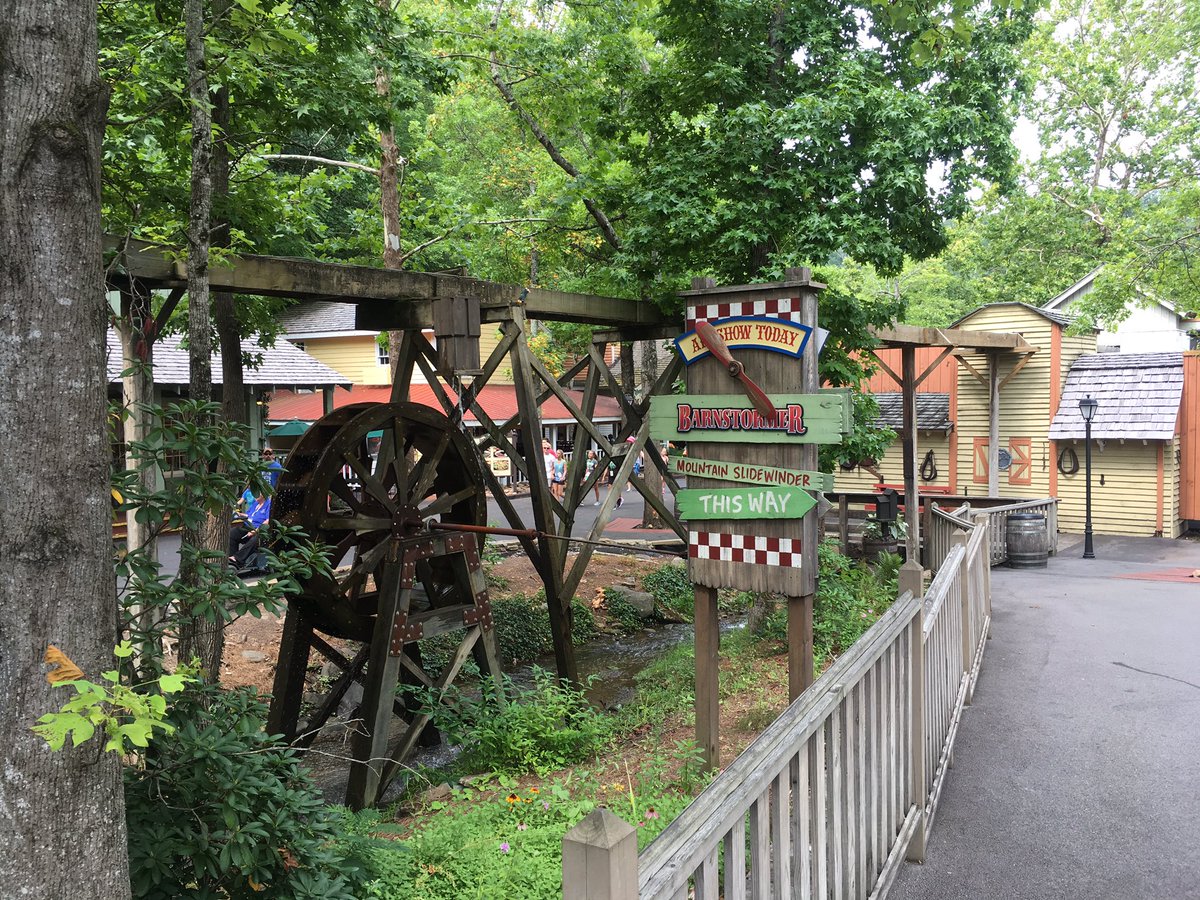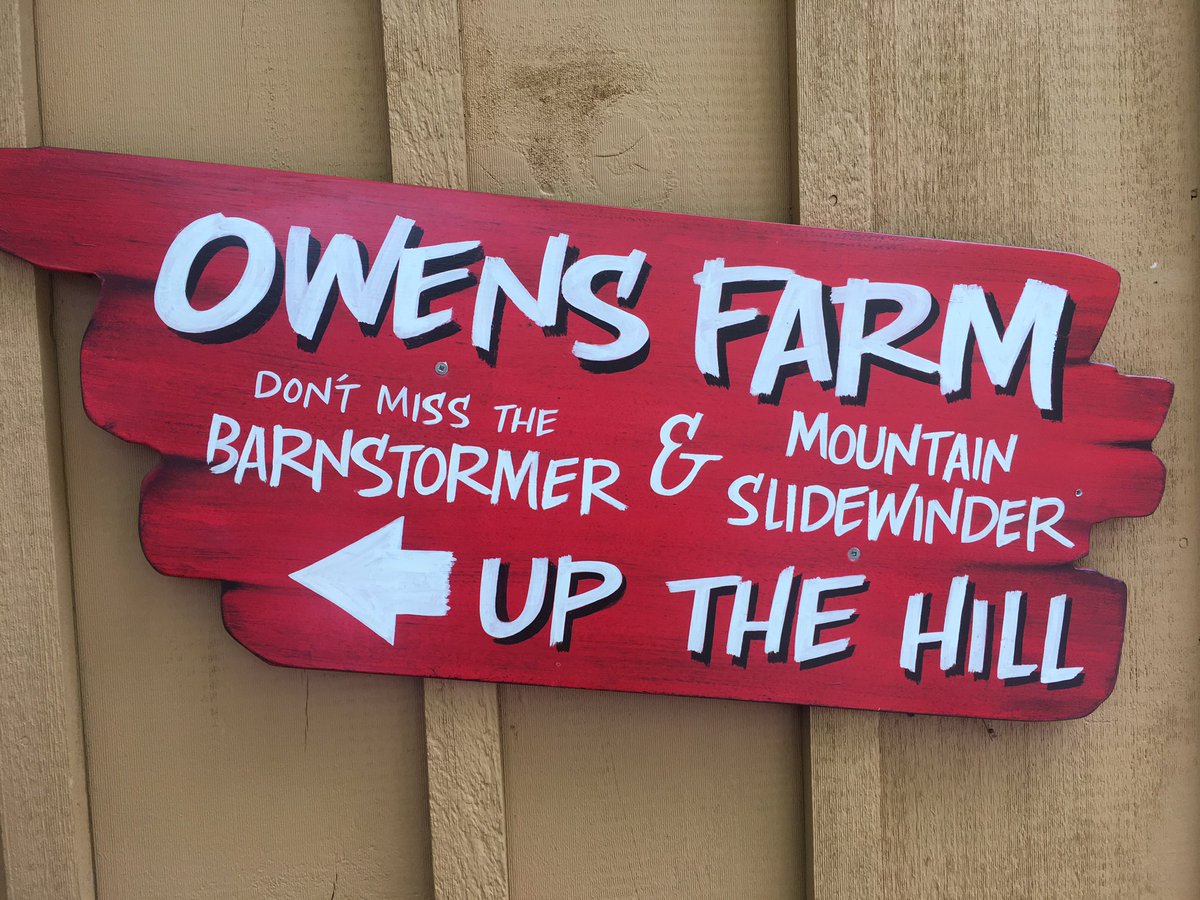 I will never tire of the relaxing feel and theming of Dollywood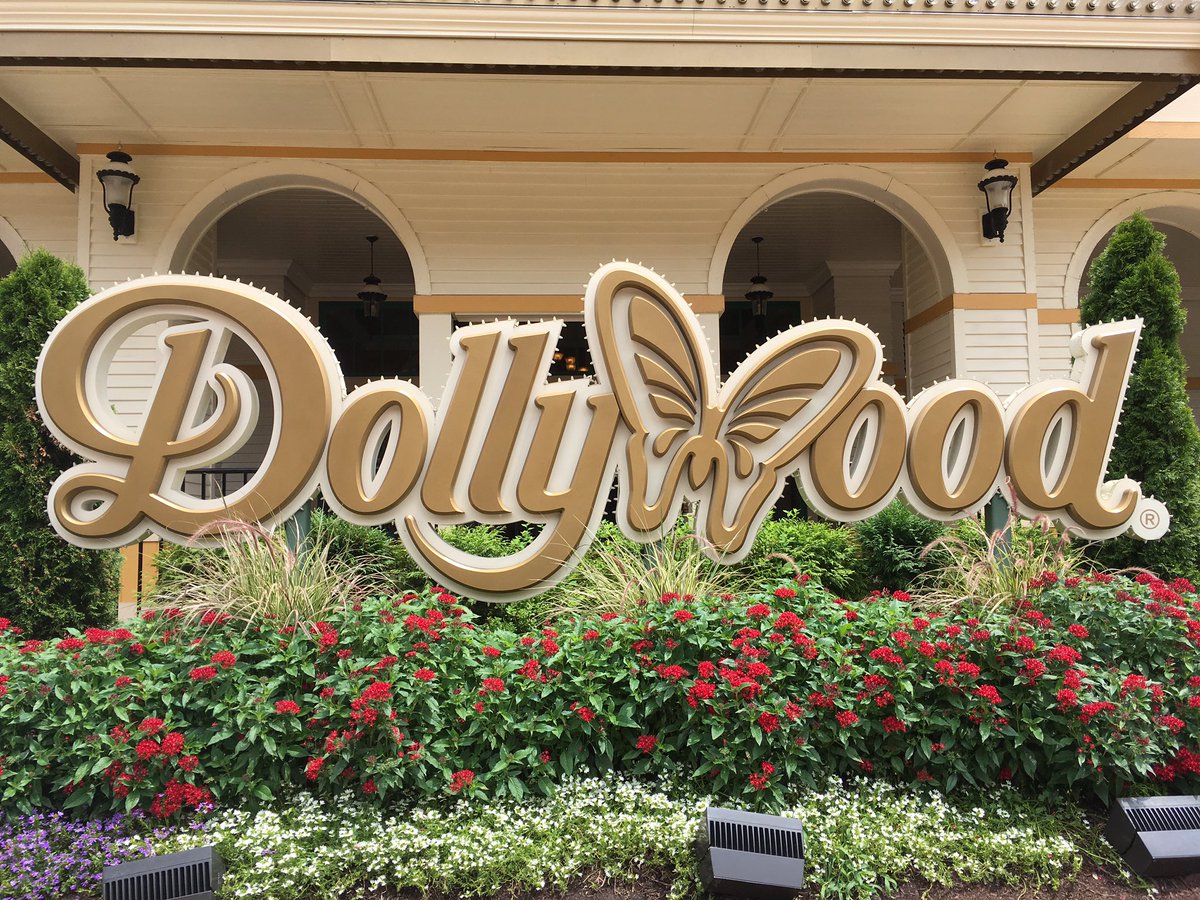 Our visit to Dollywood over the past two days was just amazing! Still one of the best theme parks in the country! Thank you!
Now please
POST YOUR COMMETS!
After all, we took the time to write the report, thru very least you can do is say something about it!
Last edited by
robbalvey
on Sun Aug 13, 2017 3:15 pm.