Continuing on our trip across the middle of America we made a stop at the St. Louis City Museum. Now some of you may ask "TPR at a ... MUSEUM?!?!?" and before you go any further, the rest of you who are in the know will say "OMG! This is one of the best attractions in the USA!"
For those of you who don't know, "City Museum" really translates into a "Playground for Adults" as the "museum" aspect really ends up being bizarre creations by artists that are "living, active exhibits" that people can crawl through, jump around in, and just have "fun."
The place is honestly very hard to describe in words, pictures, or even video, so to fully understand you MUST go visit! And every trip to St. Louis should include the City Museum. When TPR goes, we like to rent out the entire place for us to explore on our own, and that's exactly what we did this evening! Here are some photos & video clips...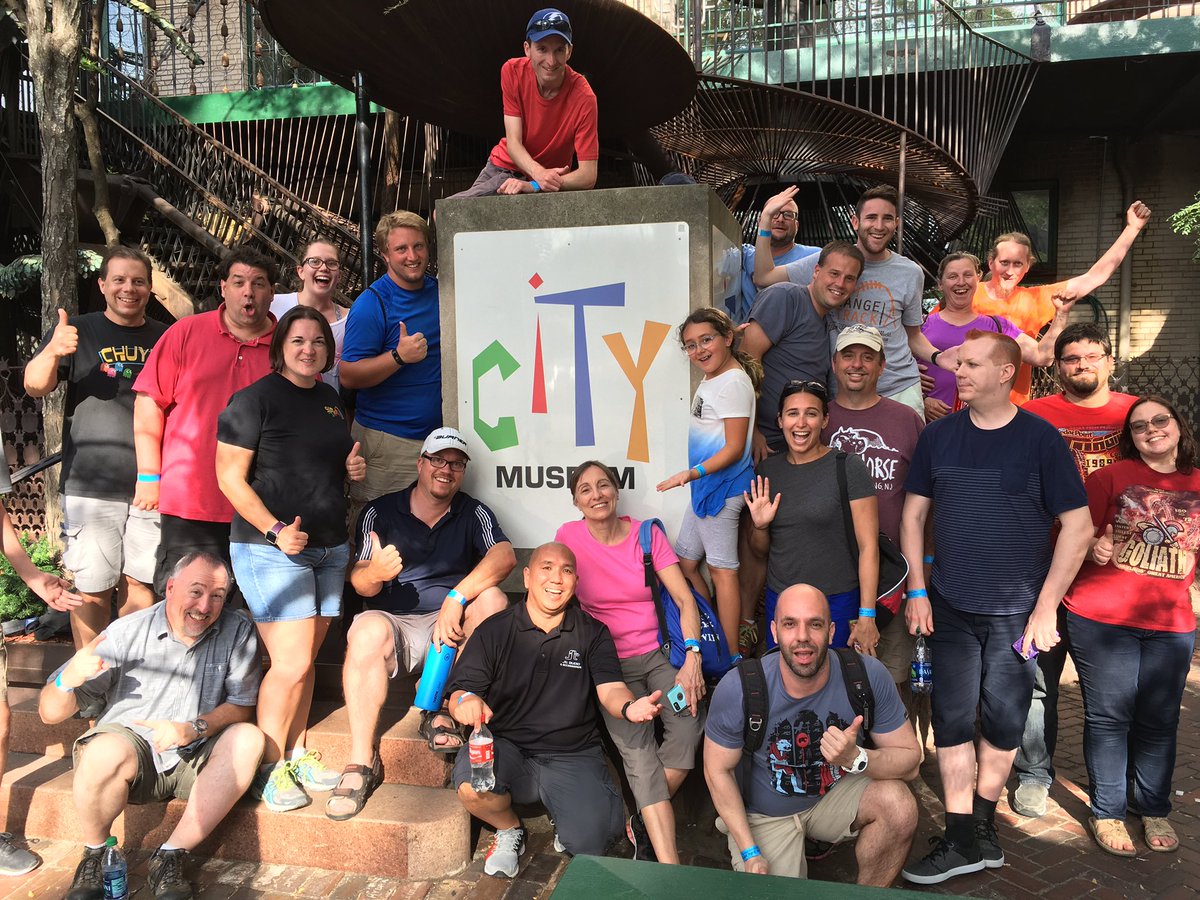 We have just arrived at City Museum! Quite possibly our favorite "non-theme park" attraction ever!
Let's get this report started off right with a video of one of the slides: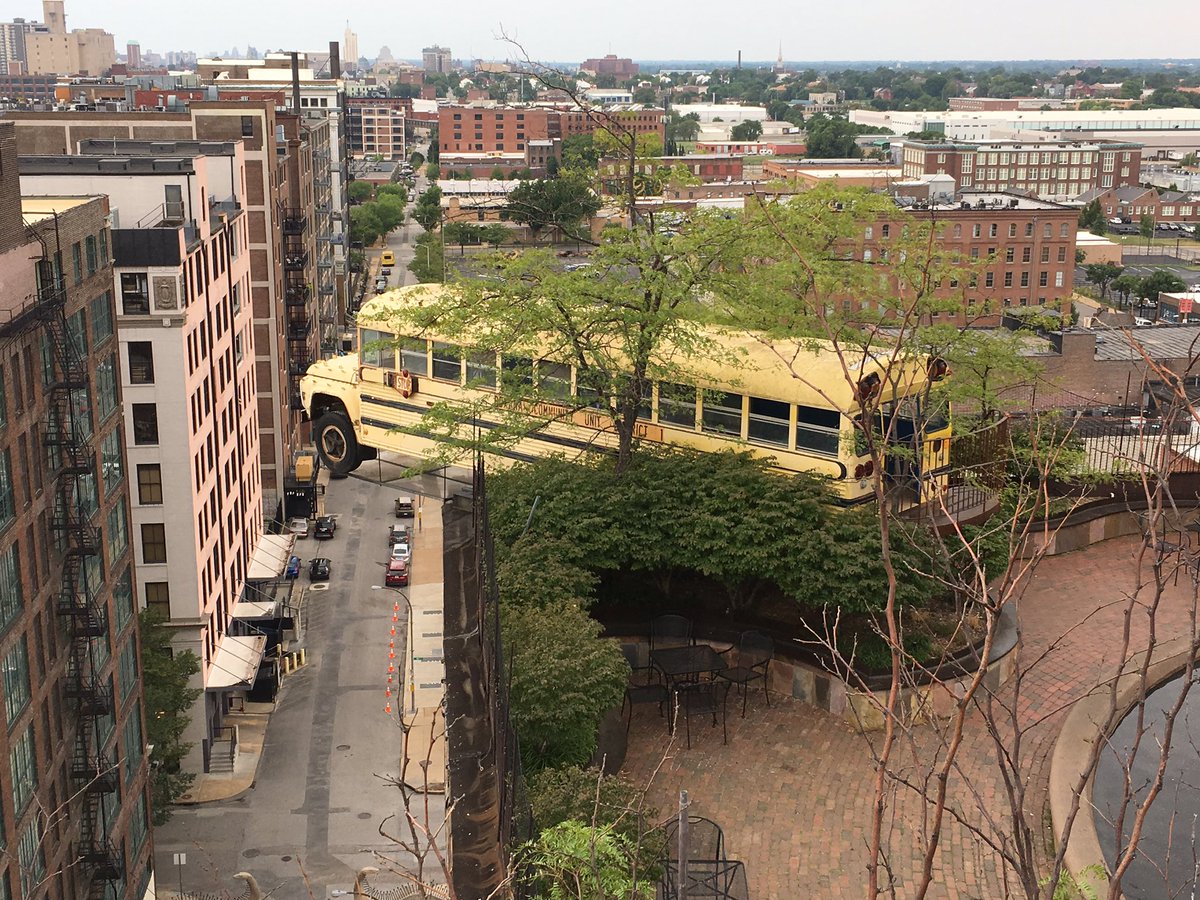 The rooftop of the City Museum is amazing! Yes, that is a school bus hanging over the side of the building!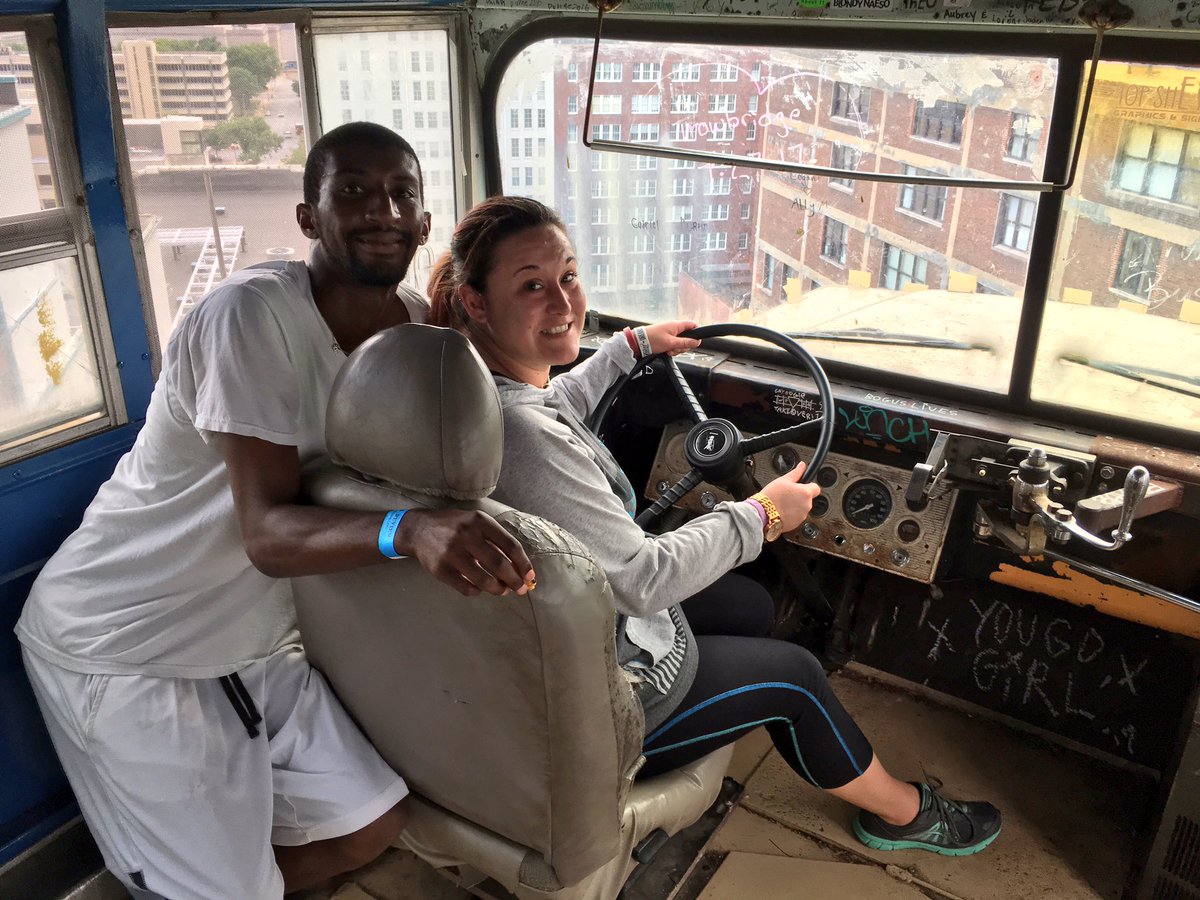 And yes, you can go inside to the very front...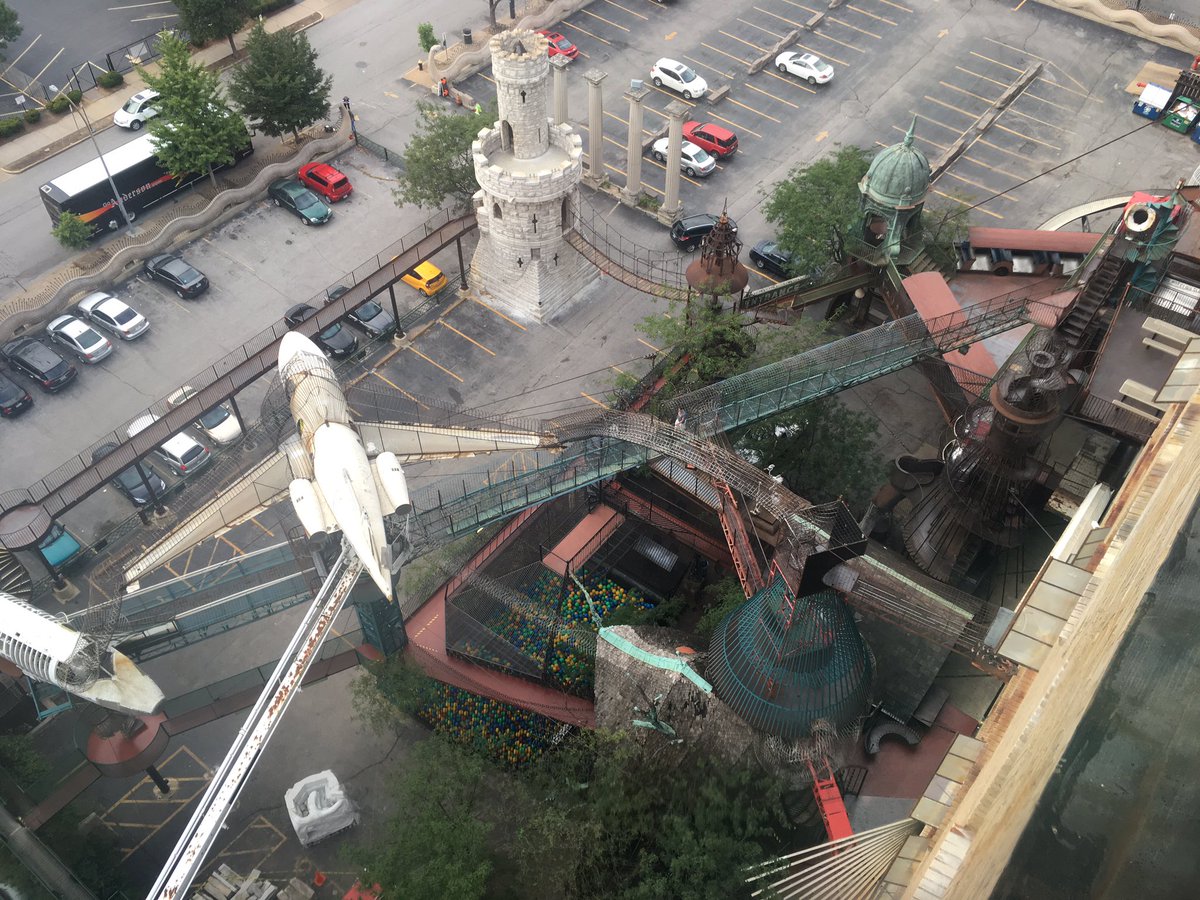 And look over the edge of the building!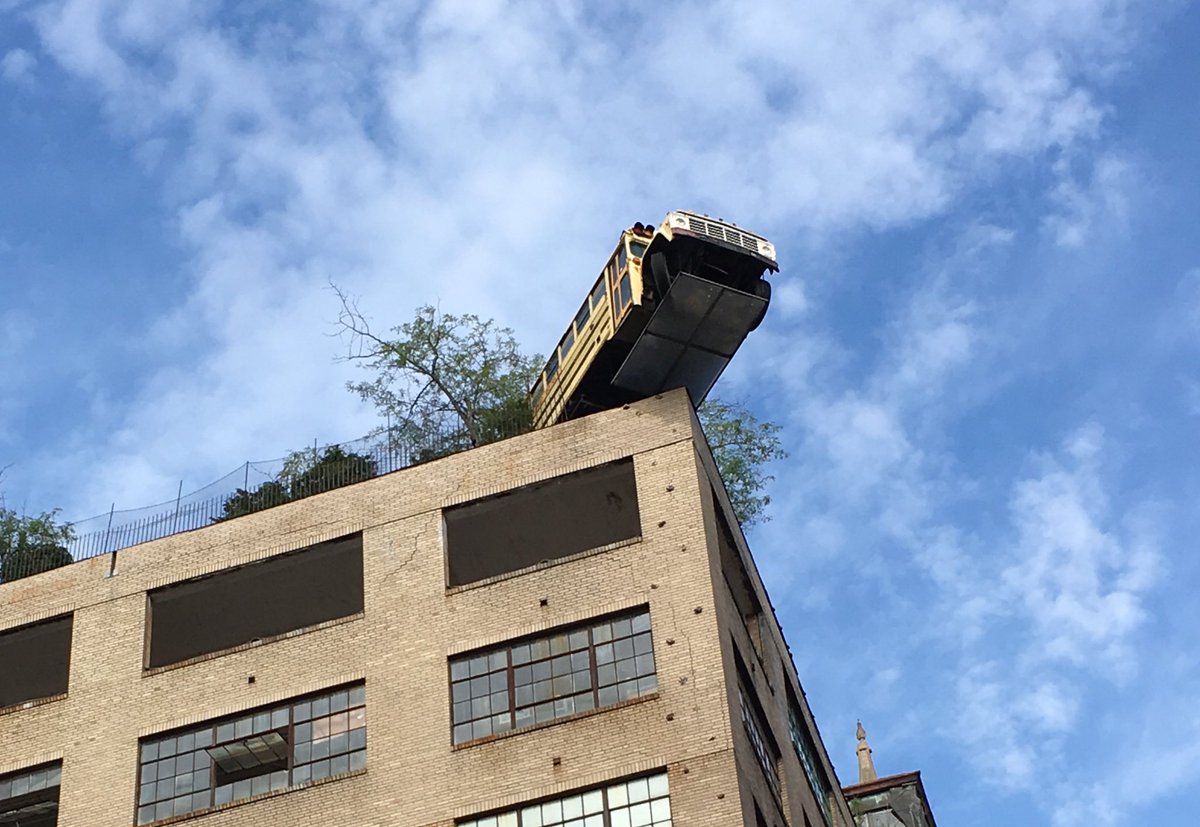 It's so screwed up, but we LOVE it!!!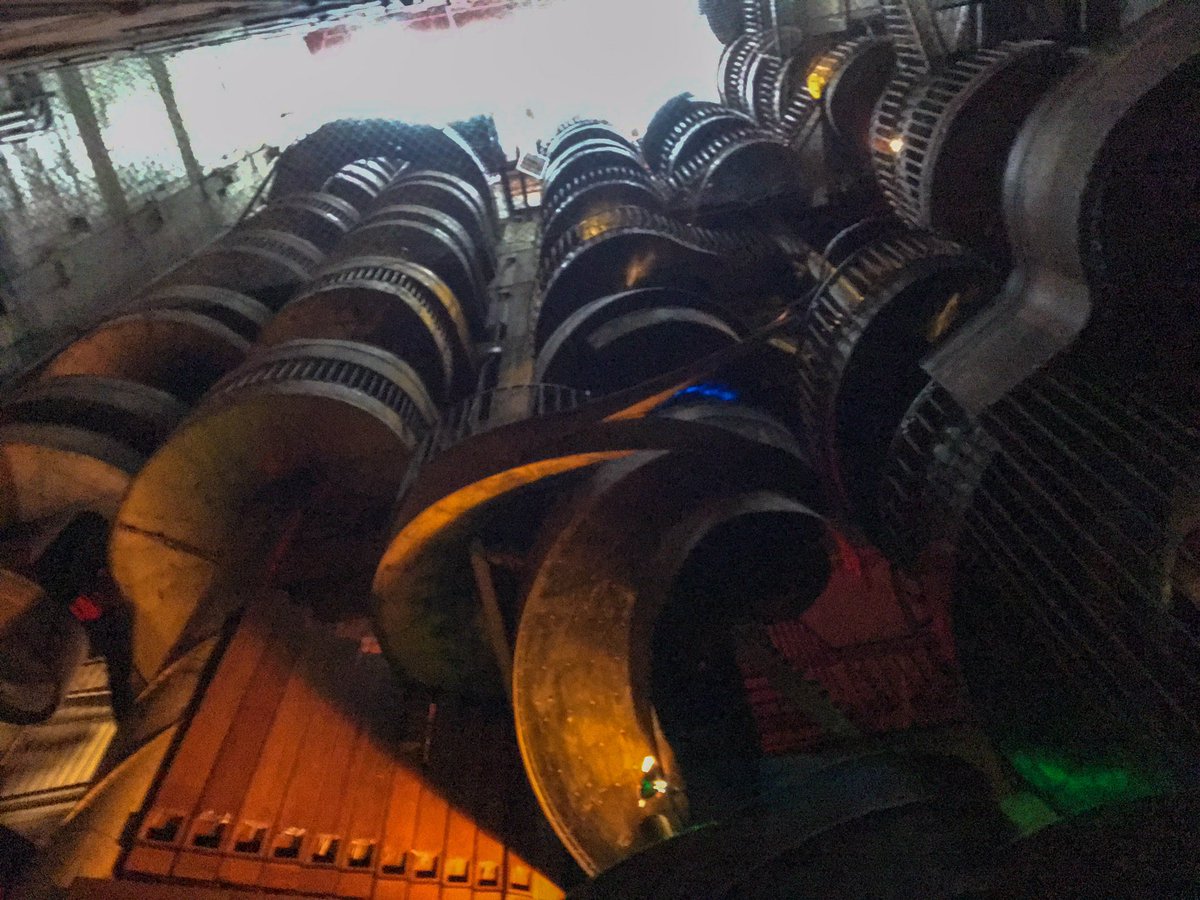 These are the ten-story "shoe slides" and they are as crazy as they look!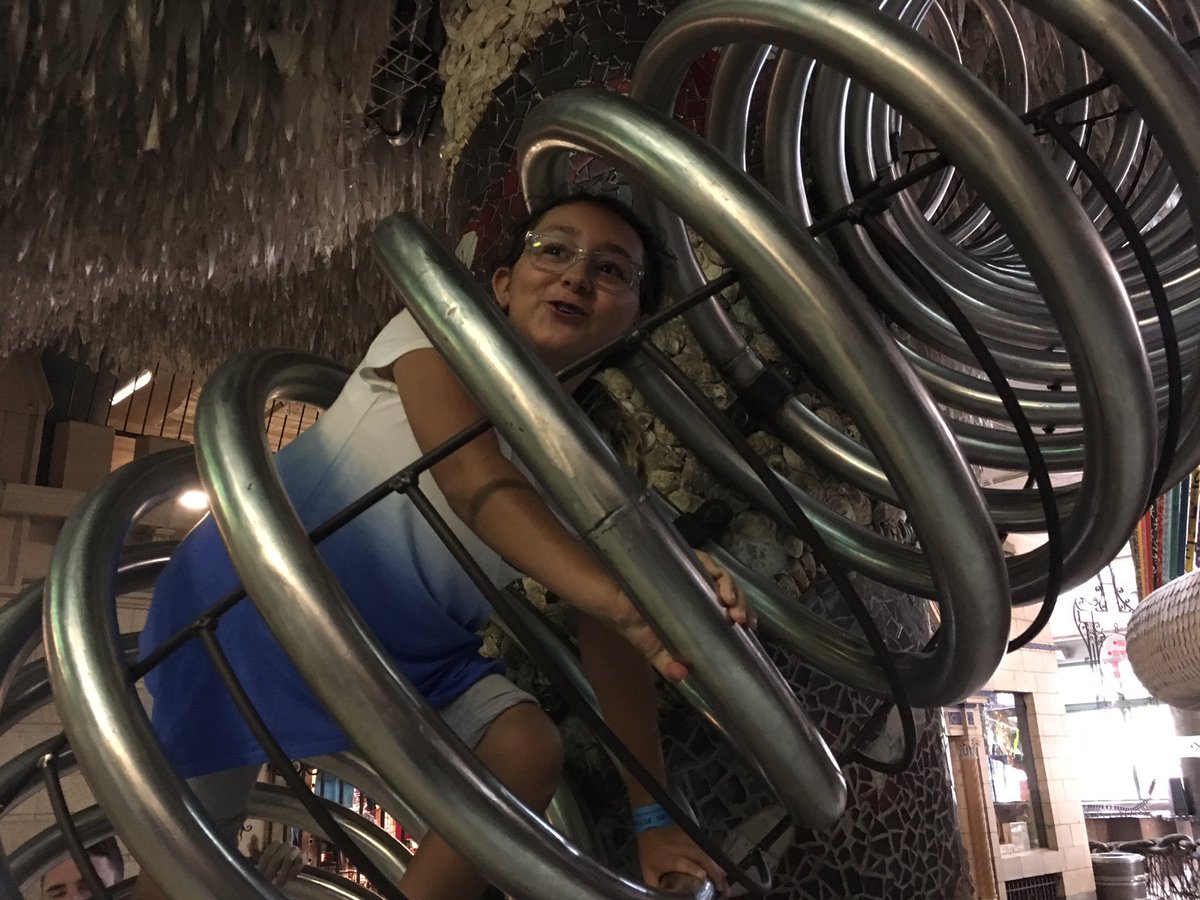 You spend most of your time at City Museum crawling...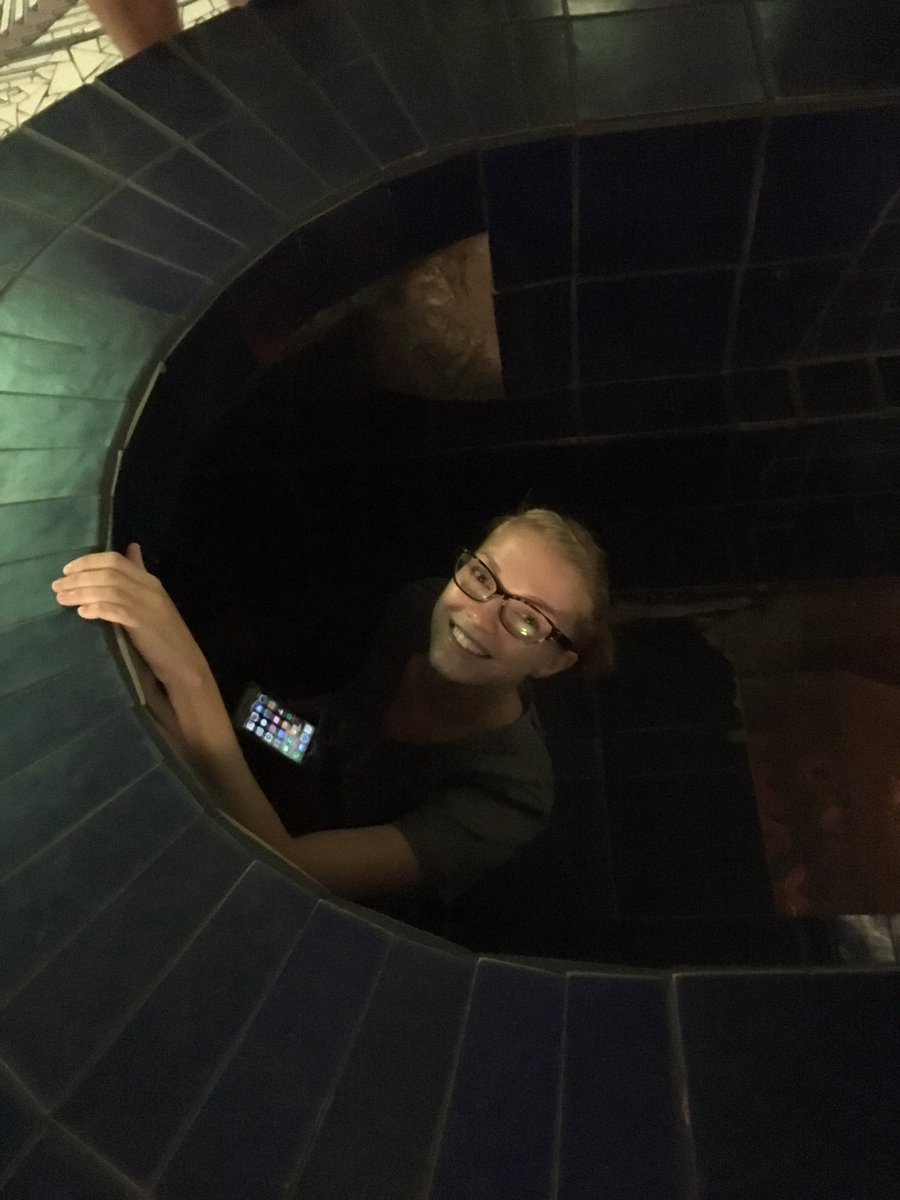 getting lost...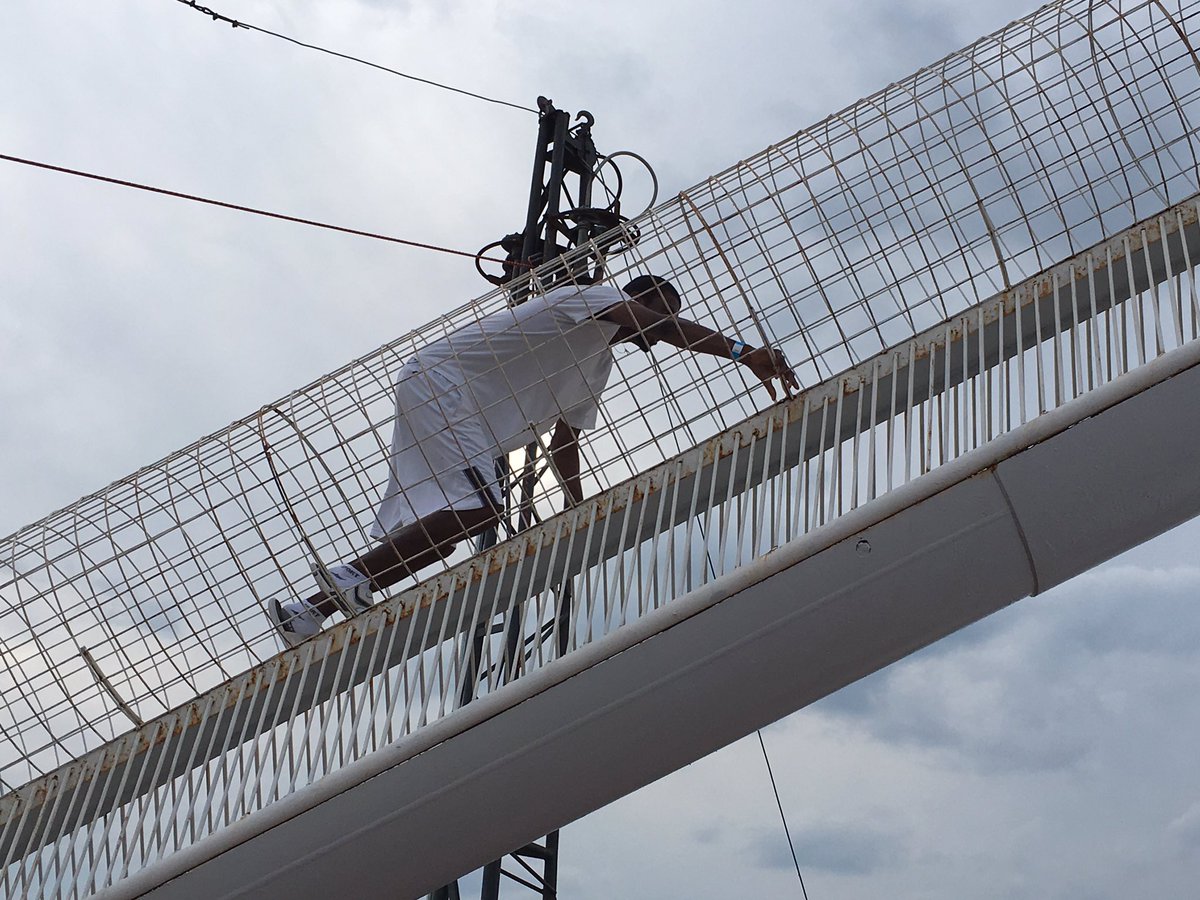 exploring...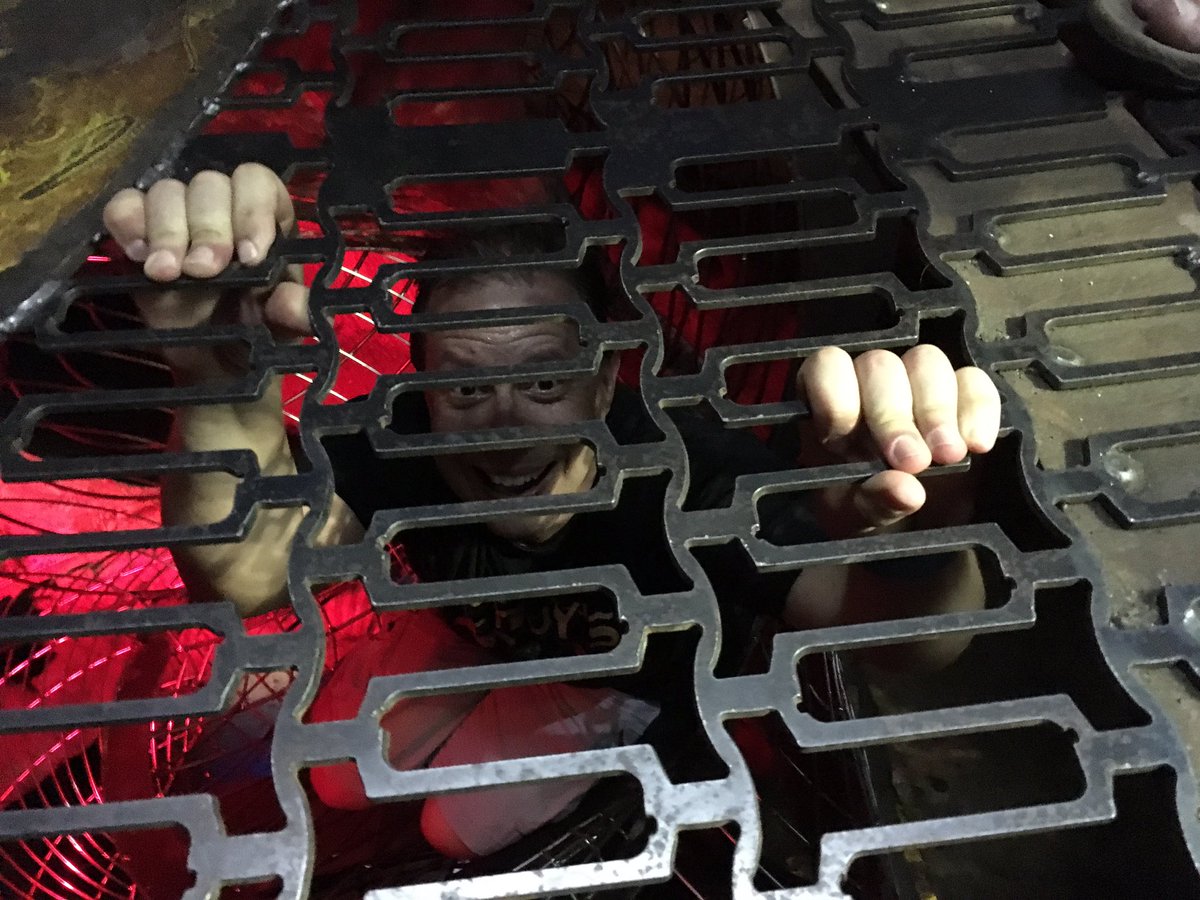 being totally confused, and LOVING every moment of it!
A TPR tradition is the "ball pit takeover!"
The ball-pit take over had some crazy antics this time around! Watch this video VERY carefully and you will see Andy lose his phone, Kristen find it, and for a moment try to give it back, and then being the mischievous and evil 10 year old that she is, decide to play a joke on his and then hide it! lol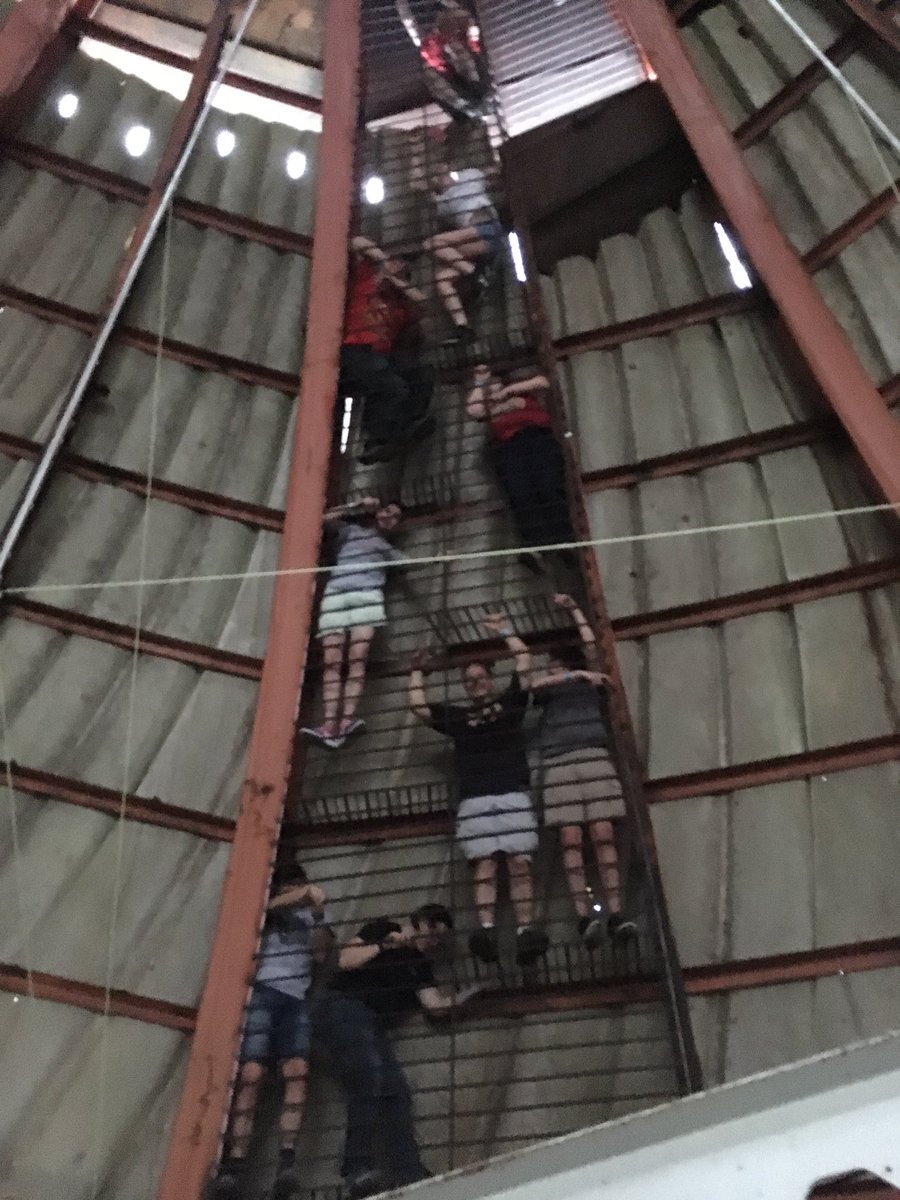 The wall of humanity!
It's not a trip to City Museum until someone wipes out on the hamster wheel!
We had quite a few near deaths on the hamster wheel! lol
Swingers at City Museum!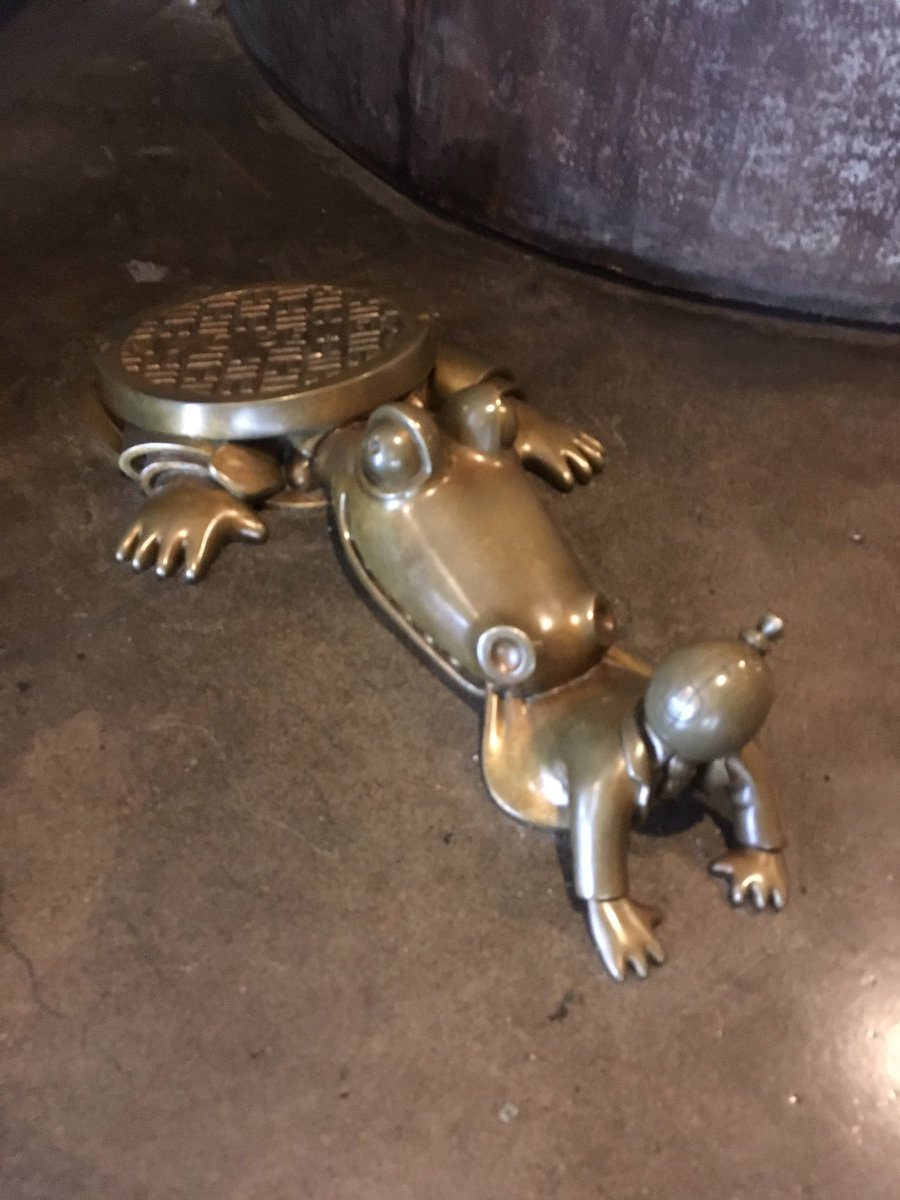 On occasion you will find some real "art" here...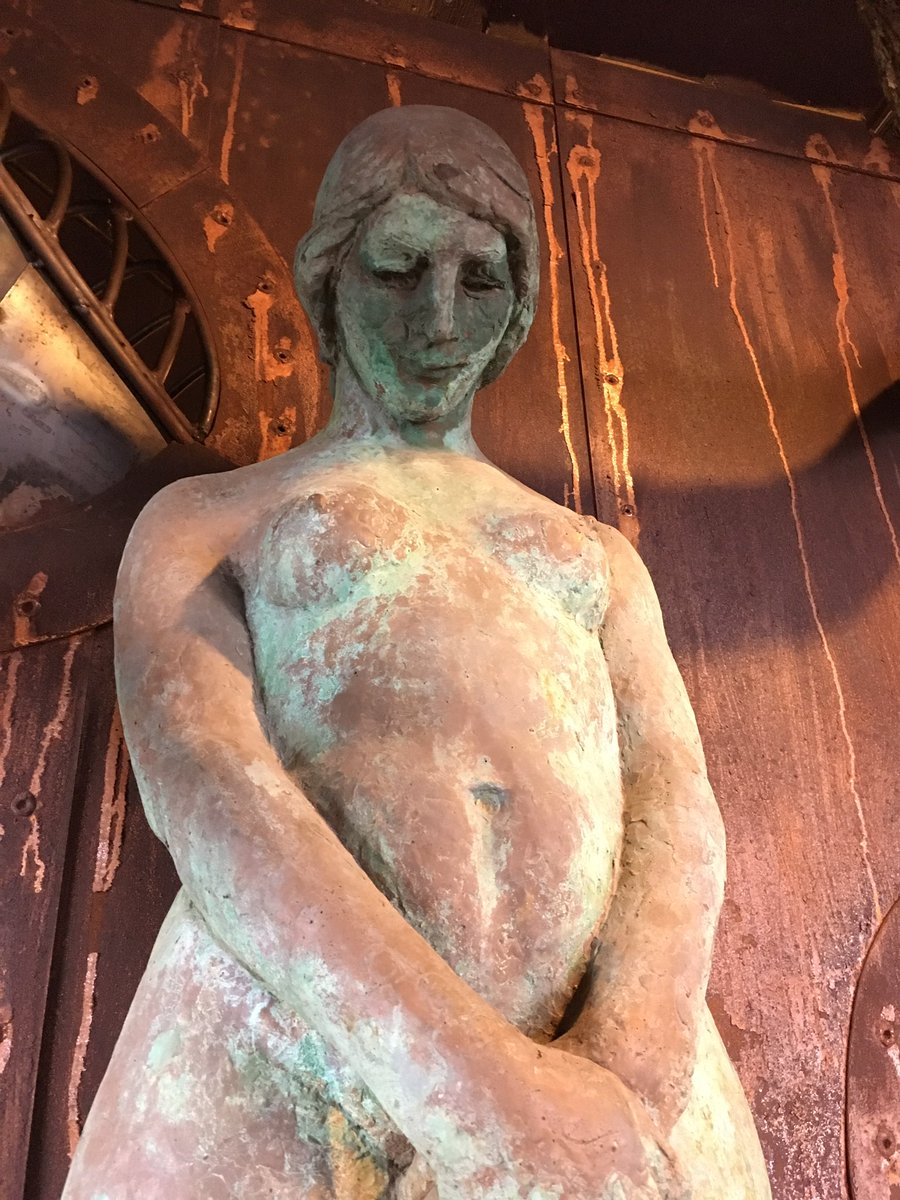 Boobs.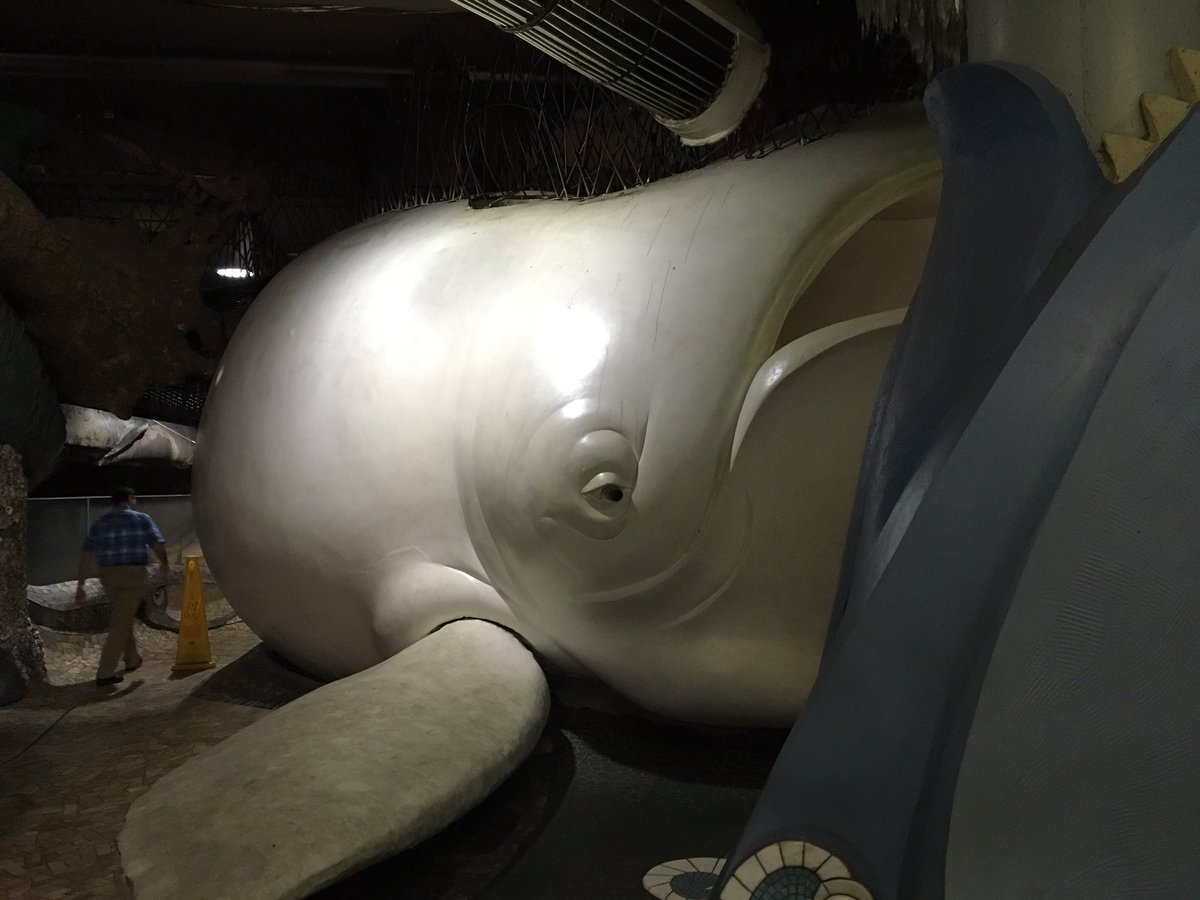 You can crawl around this whale.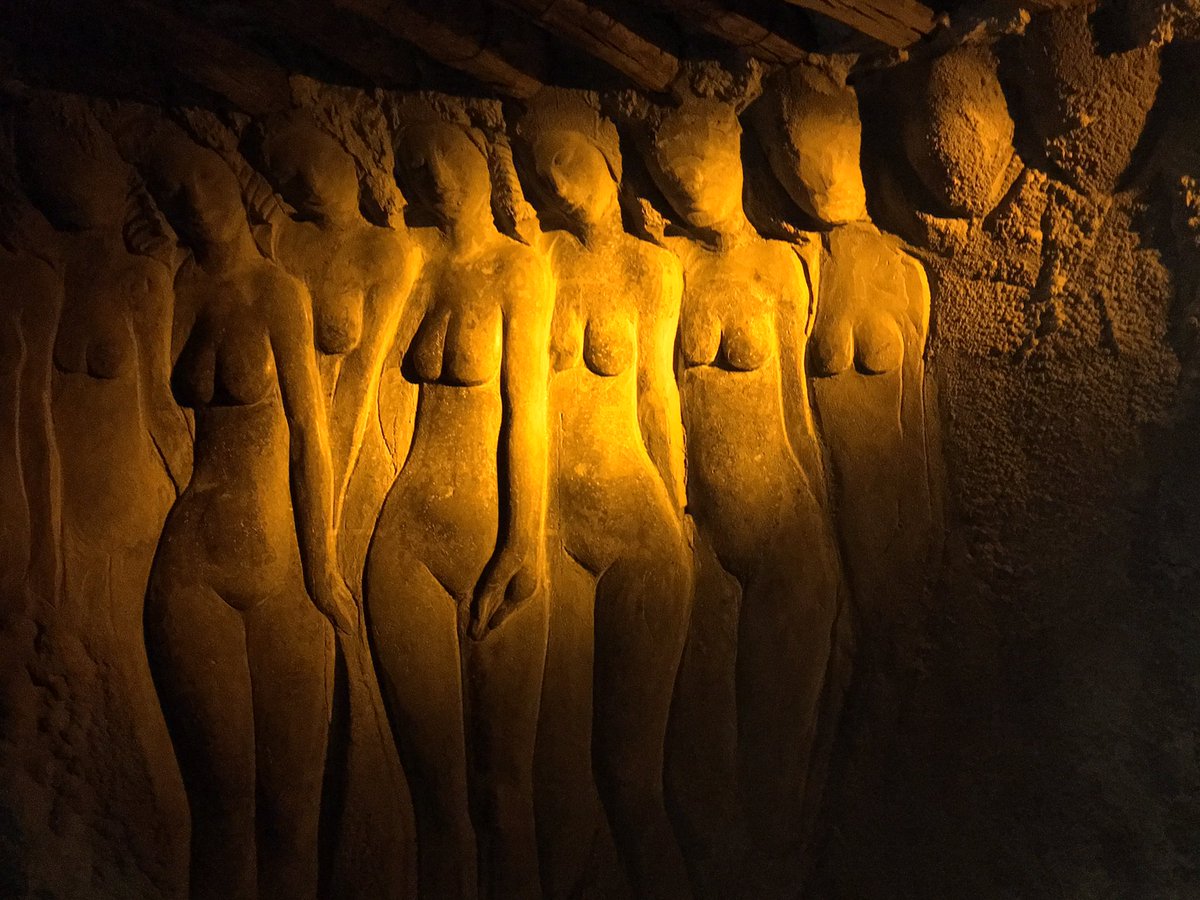 More boobs!
Bob's Big Boy is here, too!
Anyone remember those funky "spinning chairs" that were in Times Square this summer?
They are here, too!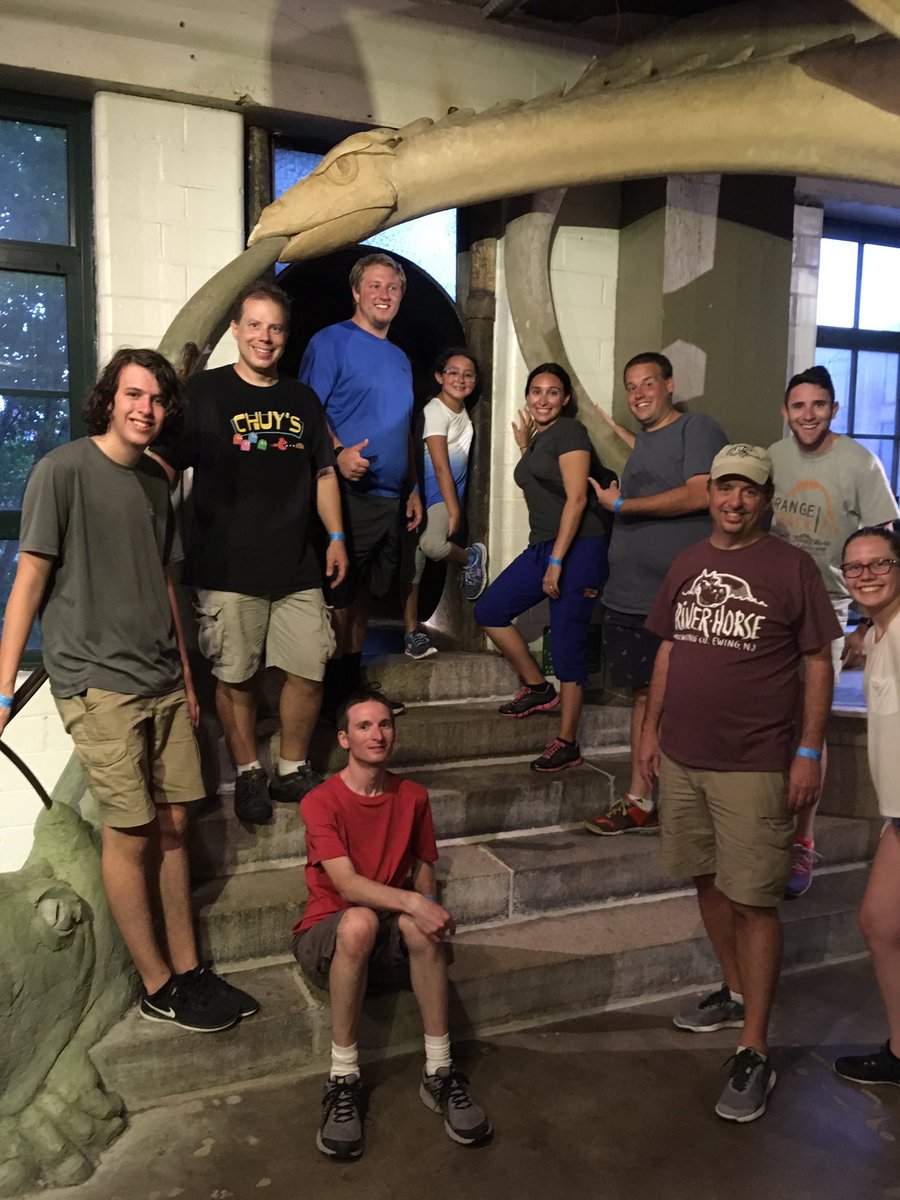 Smiles on their faces now, but they are about to plummet to their deaths!
There's a lot of "end up laying on the floor" that happens at City Museum...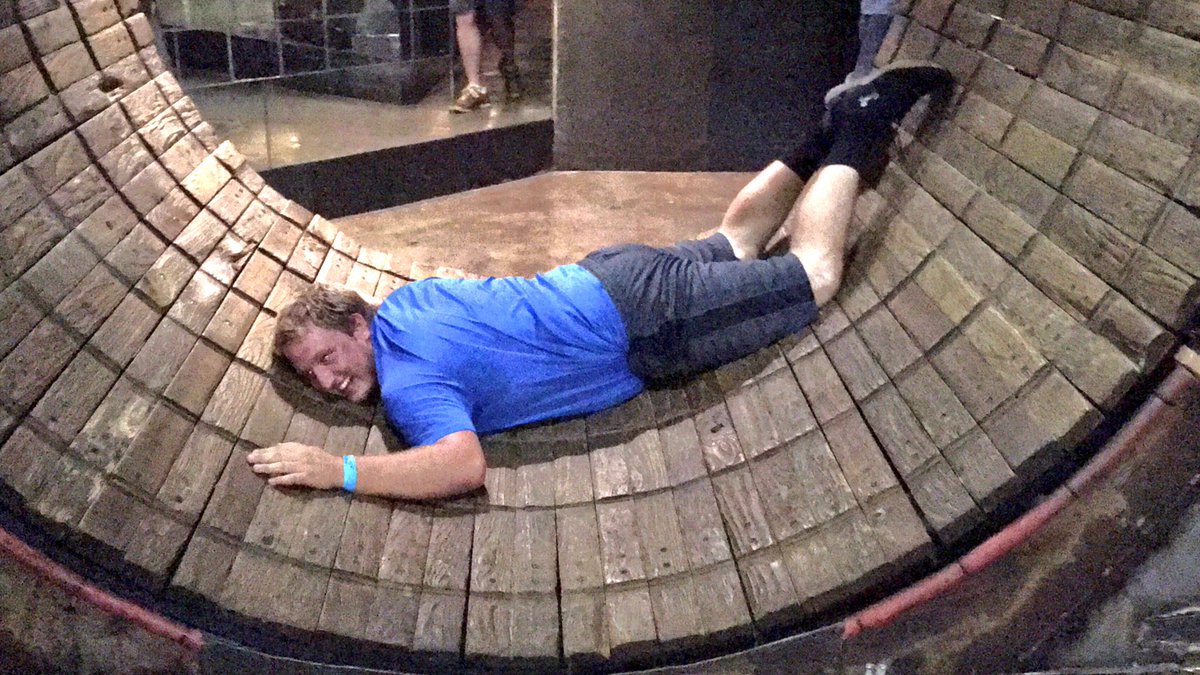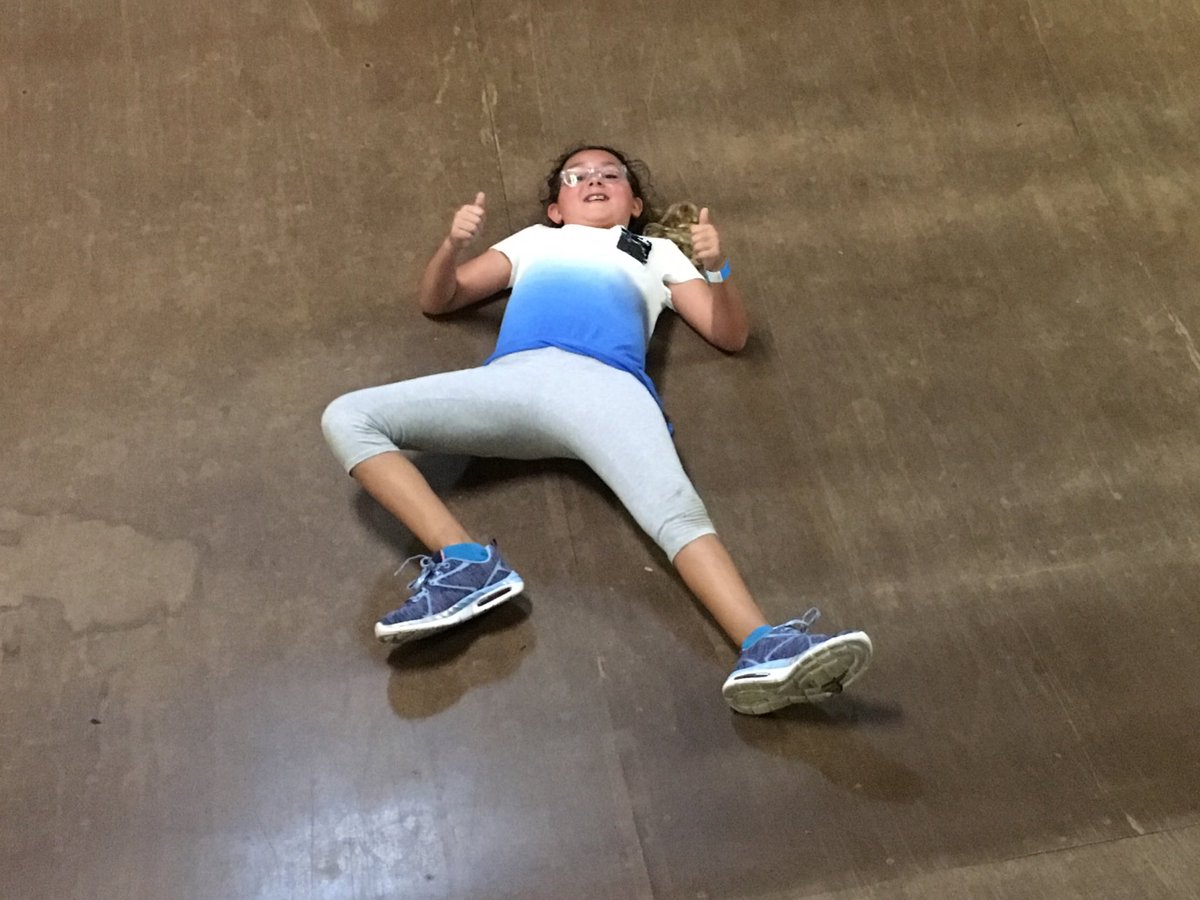 The thought that is often running through your head while on the flood is "am I dead?"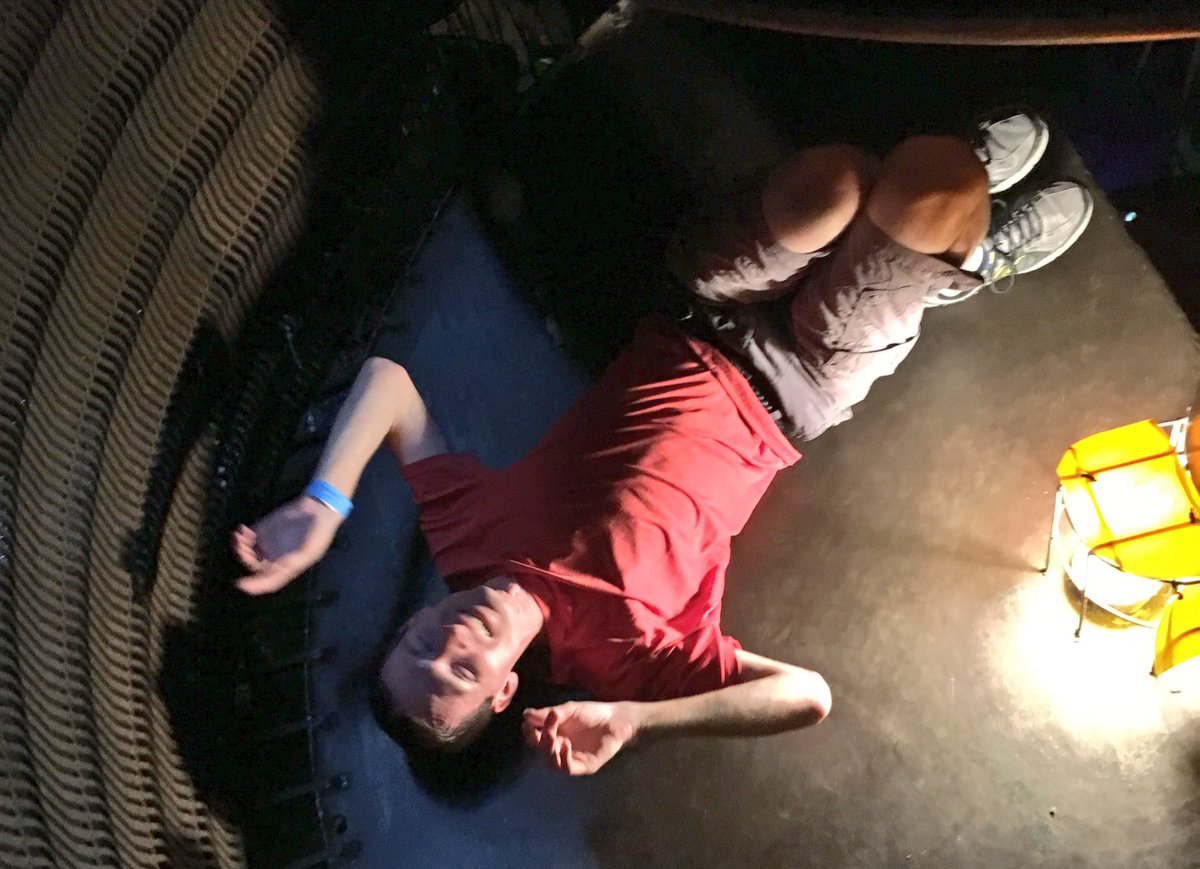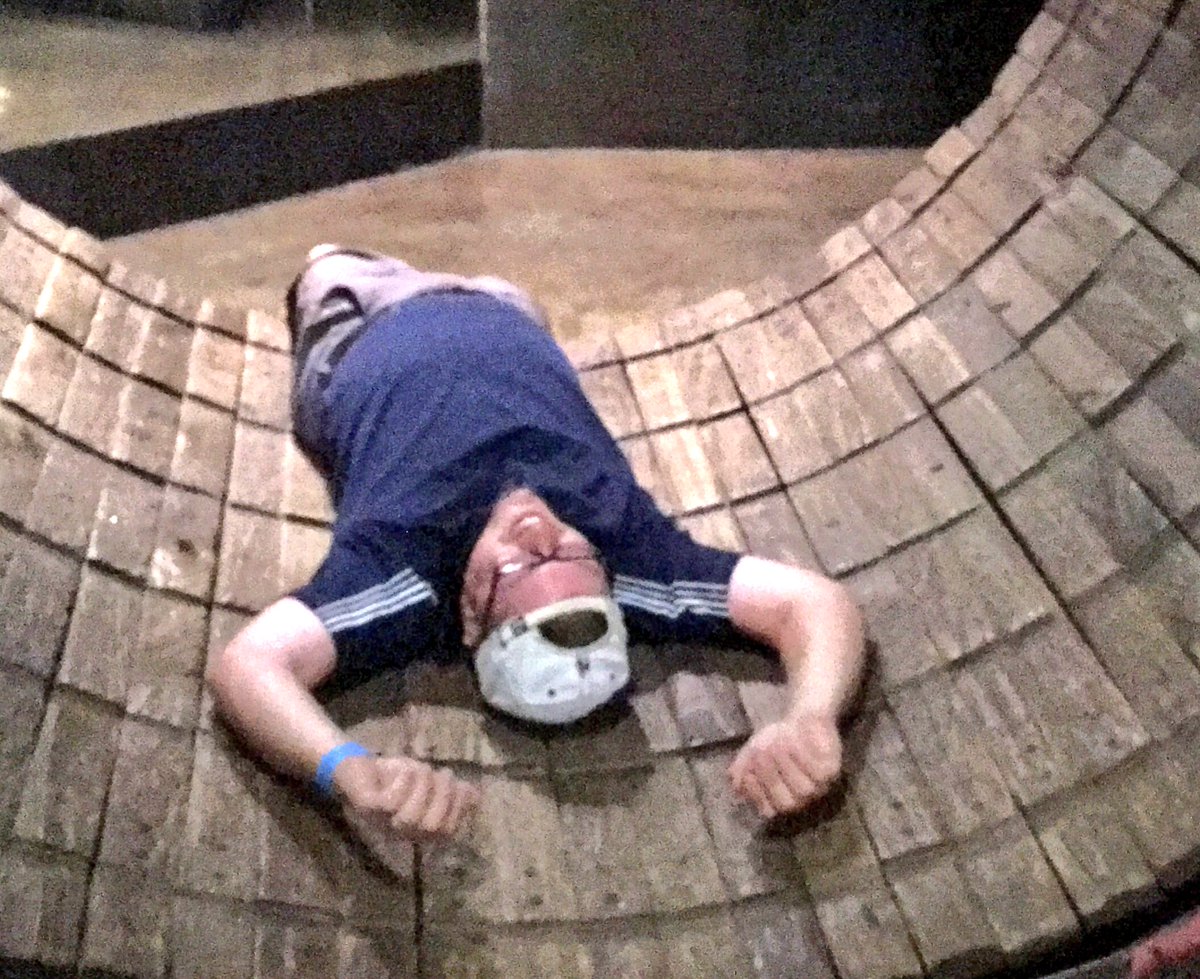 No theme park attraction even comes close to the work out you will get at City Museum!
Mad Max: Beyond Thunderdome?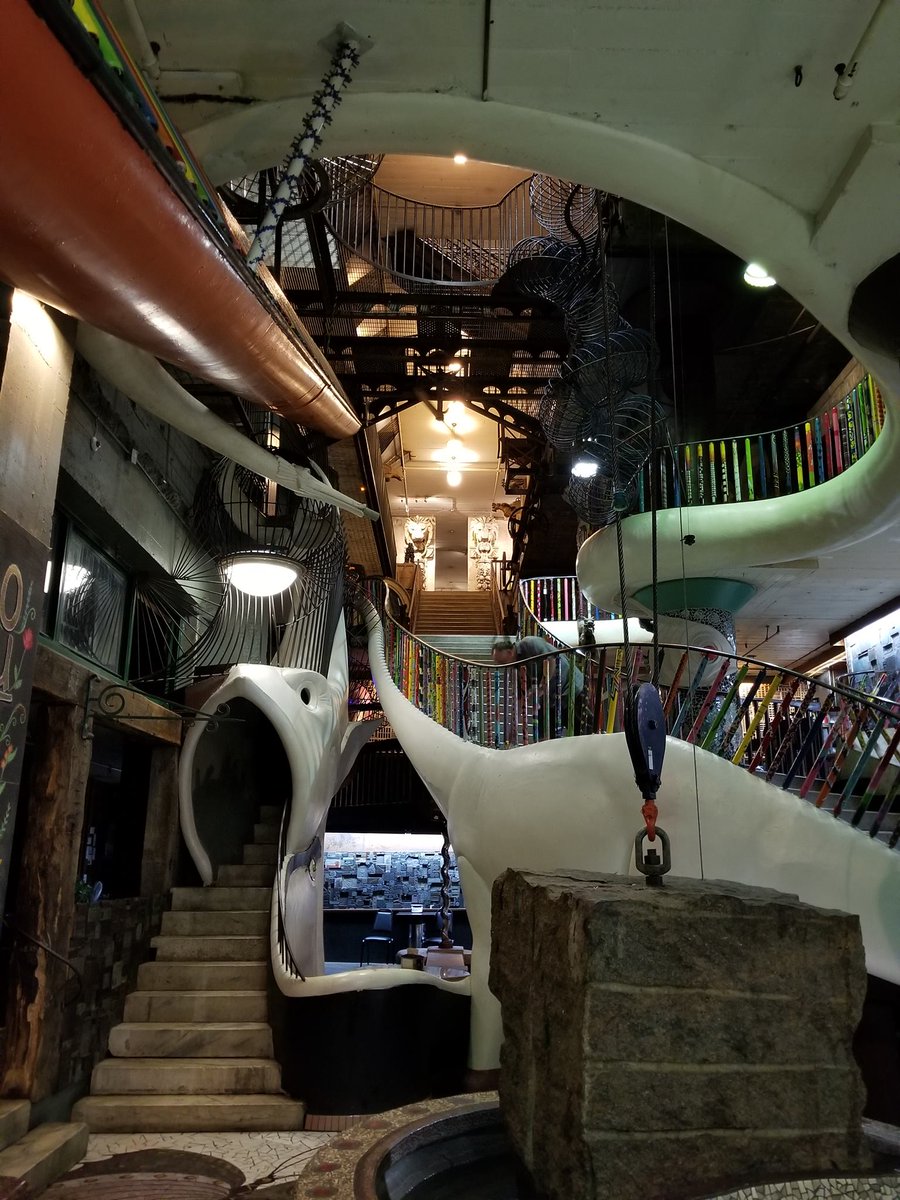 This is pretty much what you see when you first walk into the place!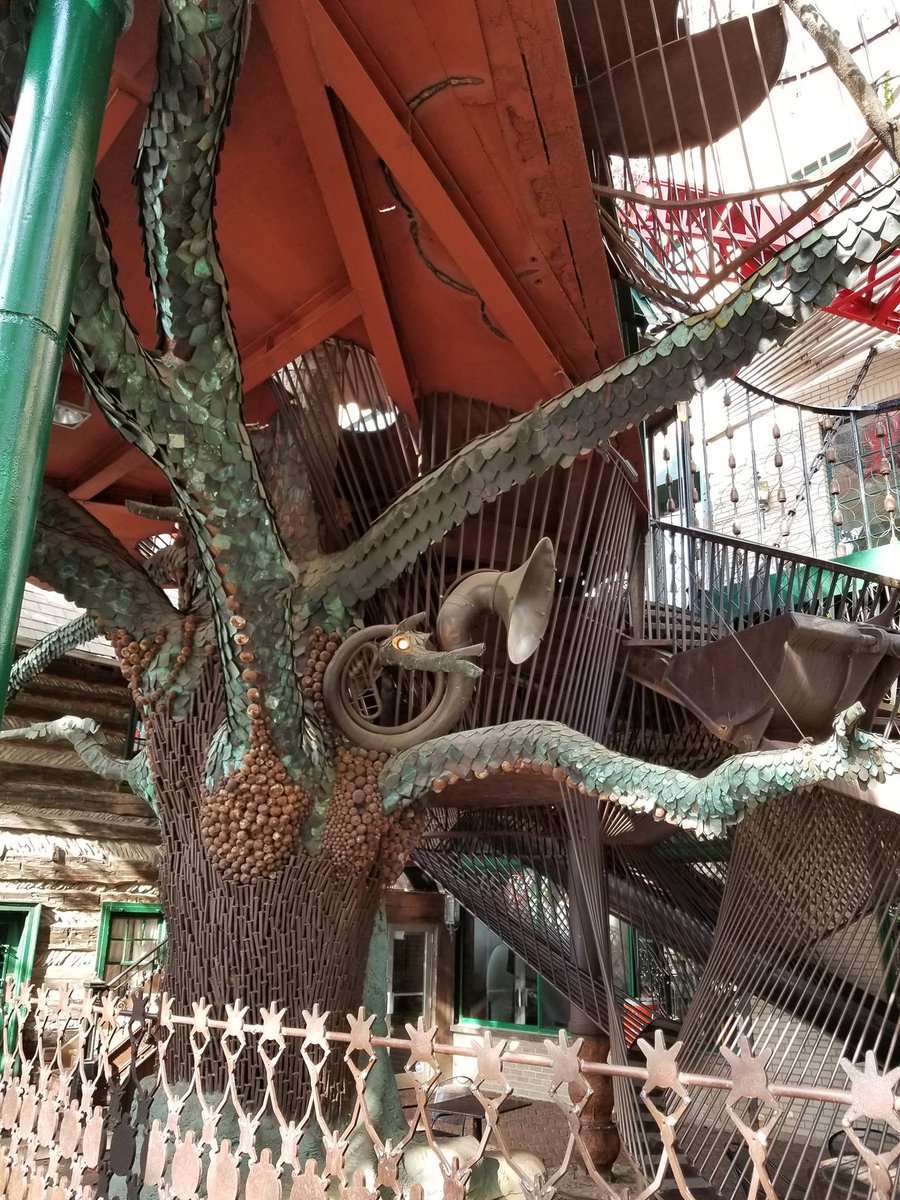 It is really impossible to explain or describe even in pictures.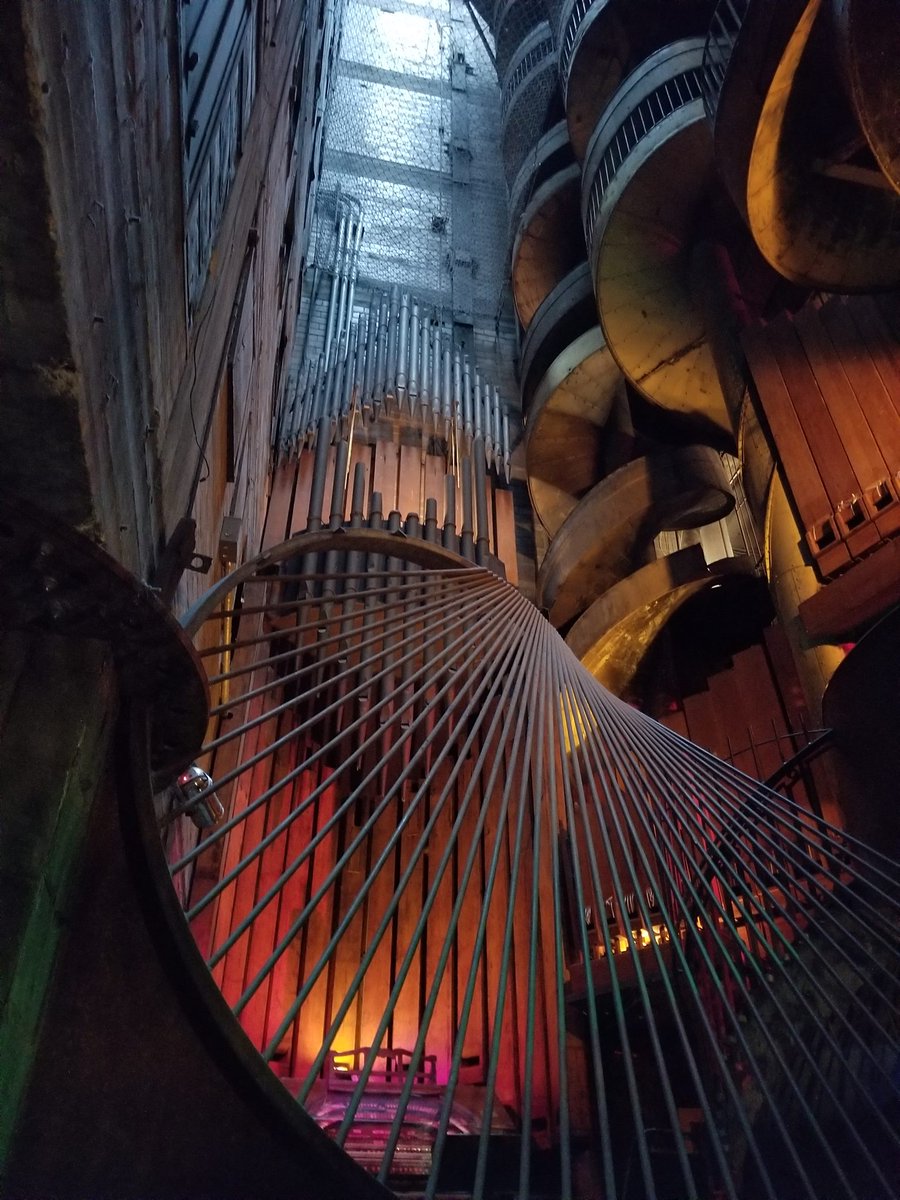 Because if you've never been here, I feel like most pictures probably give you that feeling of "what exactly am I looking at?!?!?"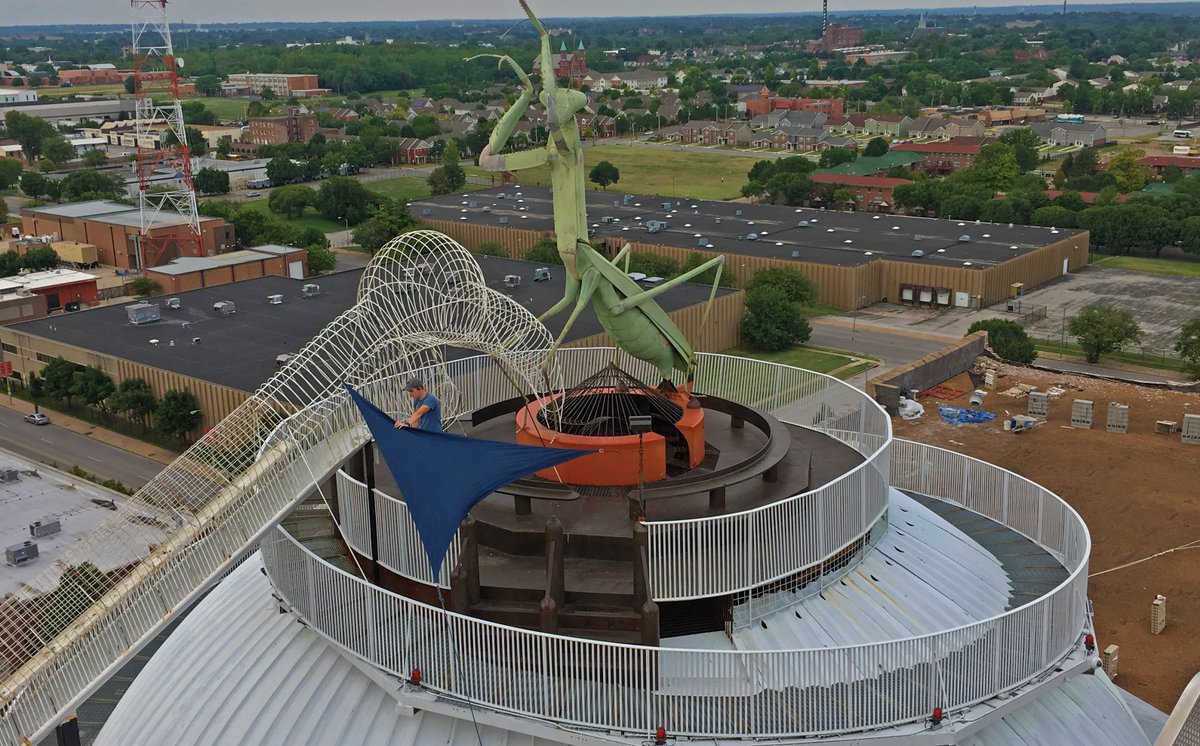 You just have to experience it for yourself!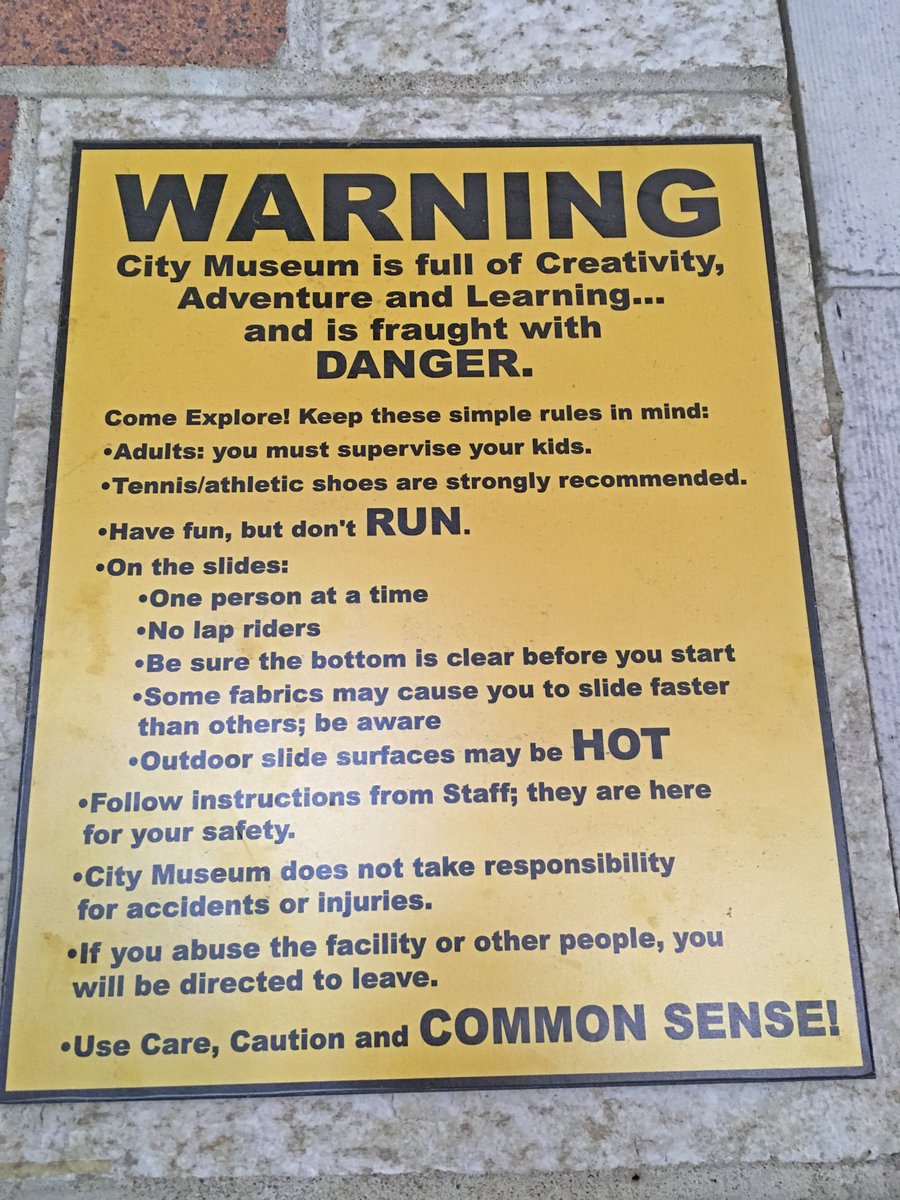 The very last sentence of the rules is my favorite!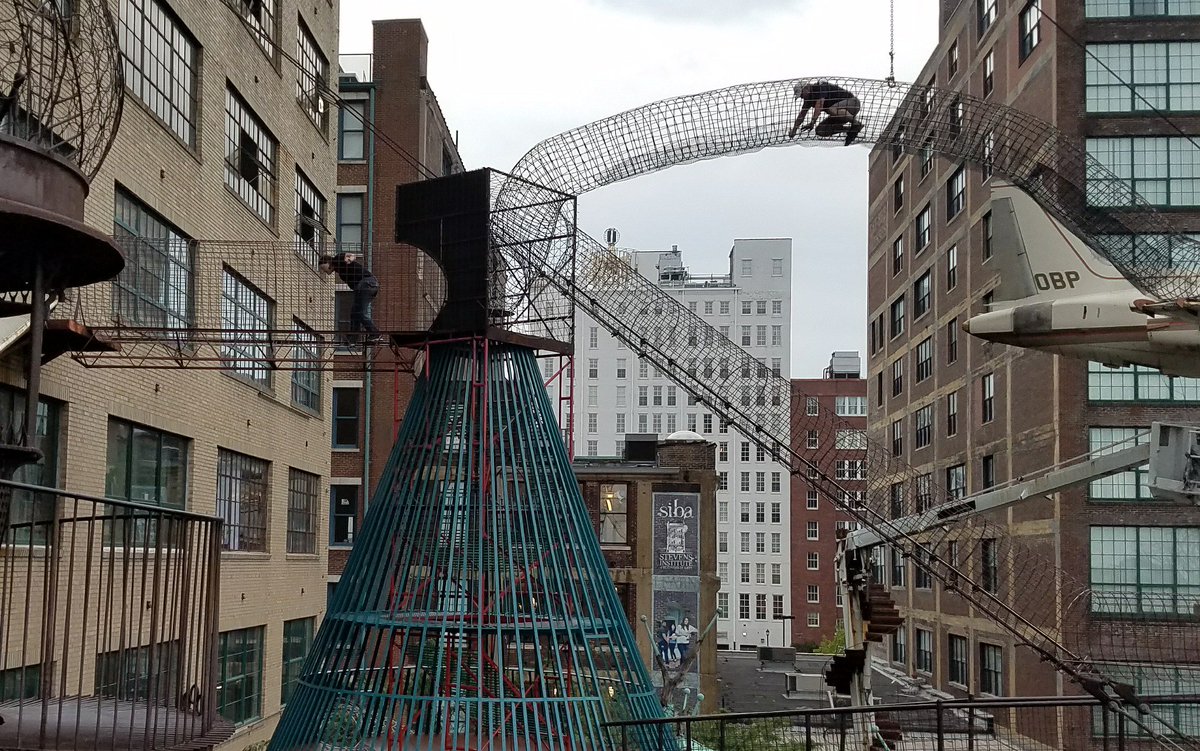 Pretty much everything you can see at City Museum is a place you can crawl through or interact with somehow.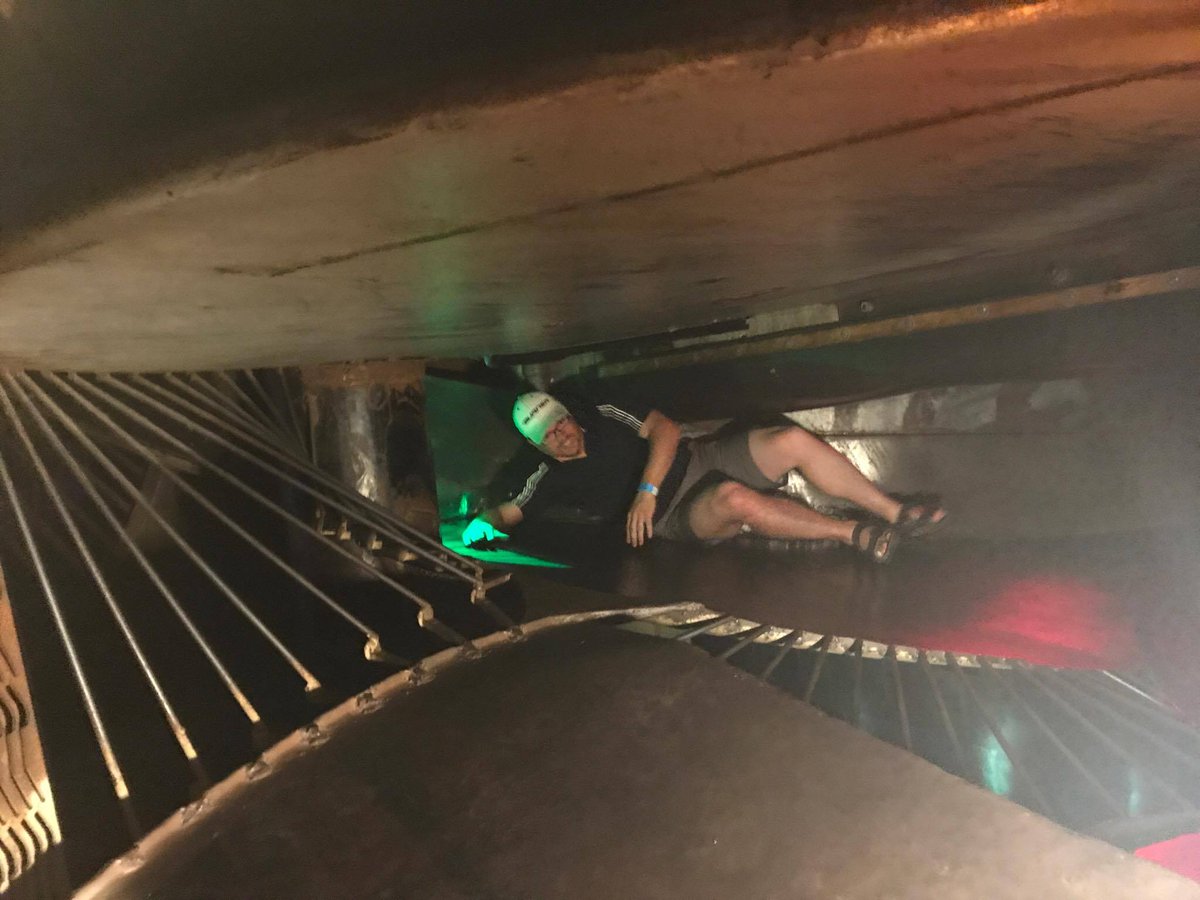 And often times you may even find yourself sort of stuck!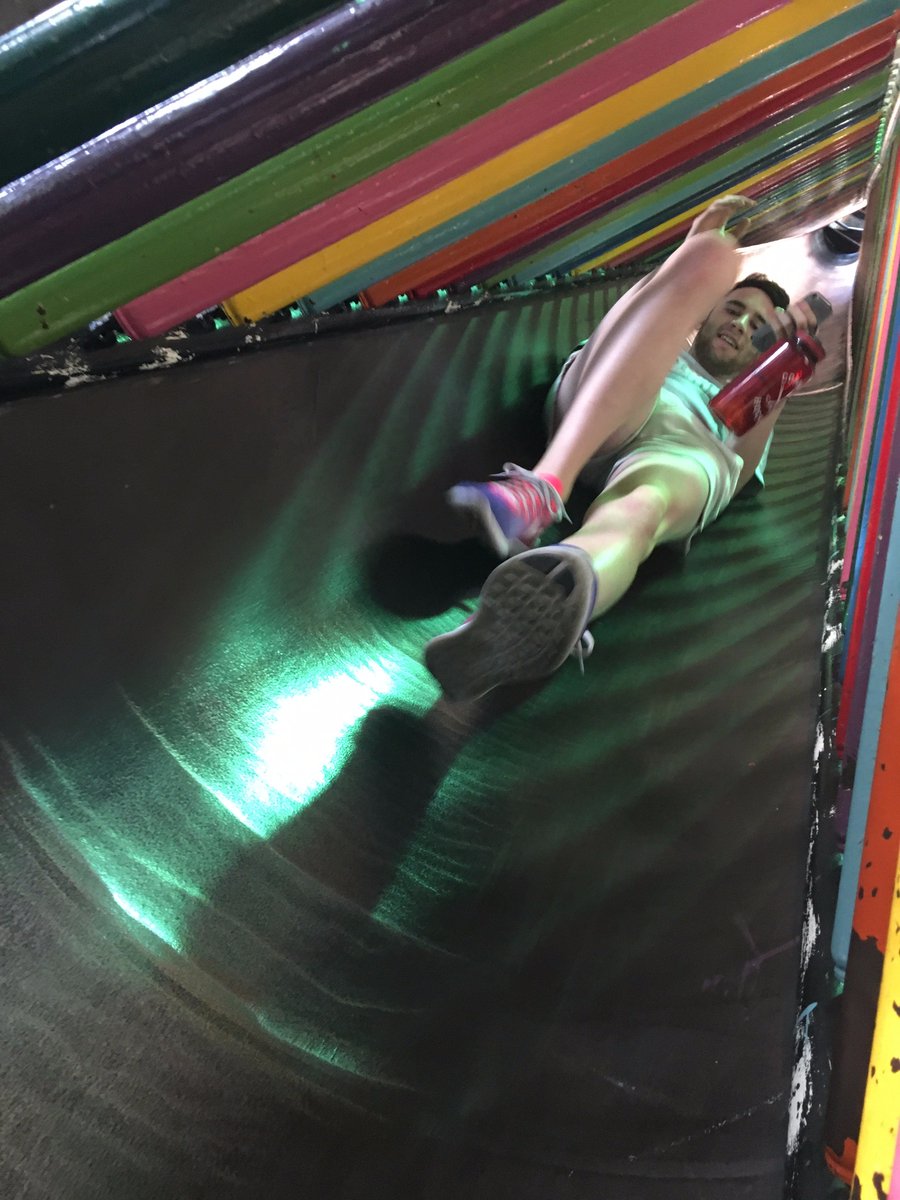 Do not be fooled by the slides! Some of them WILL try to kill you!!!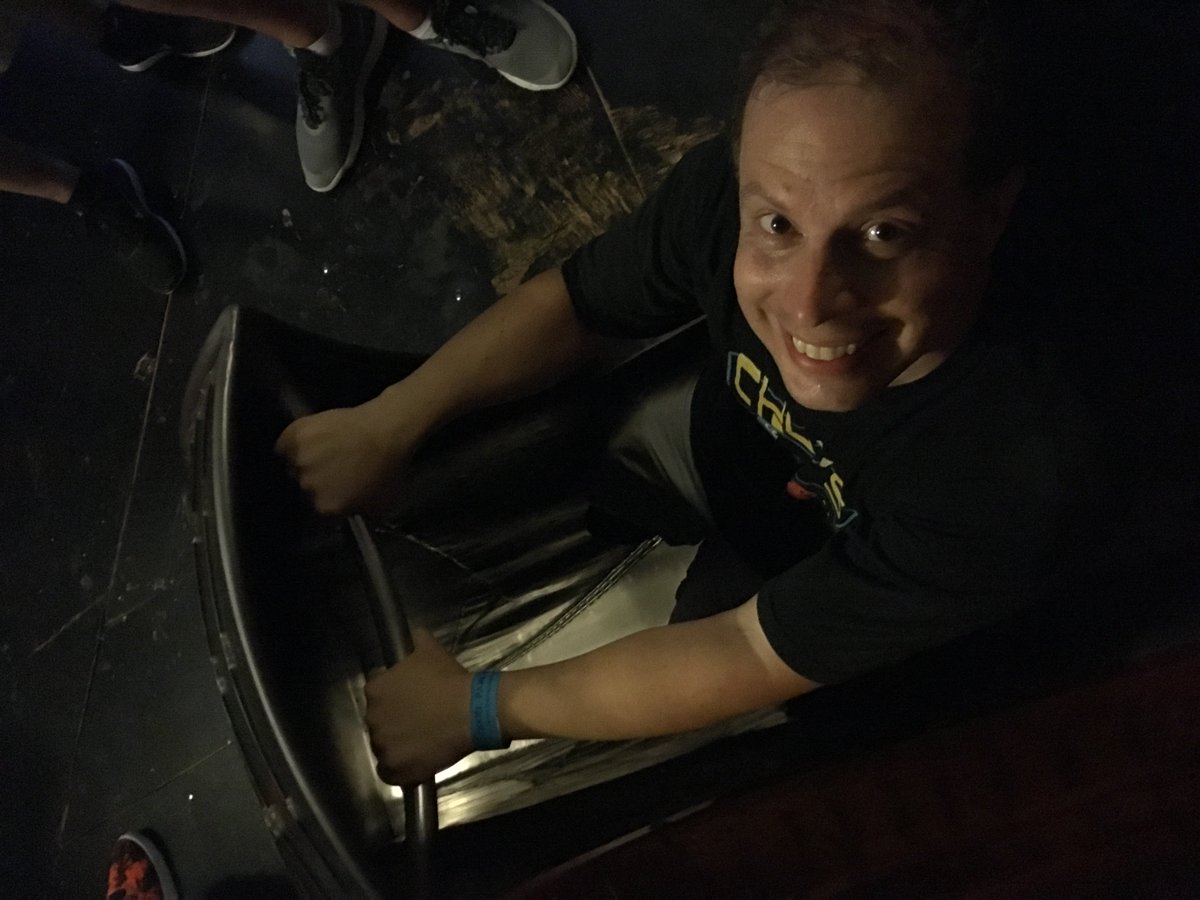 Yeah, you're about to die!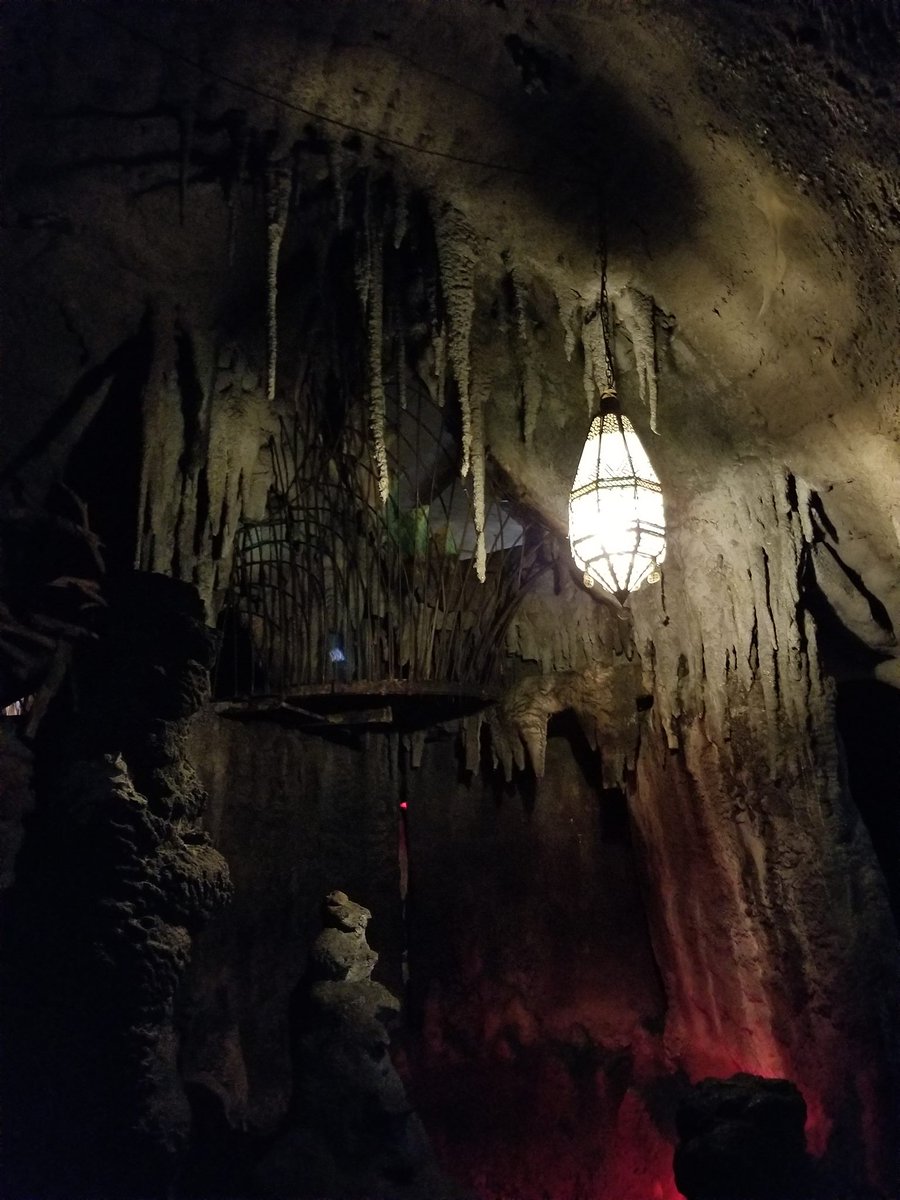 Yes this cave exists inside City Museum and yes you can get lost in here for hours! lol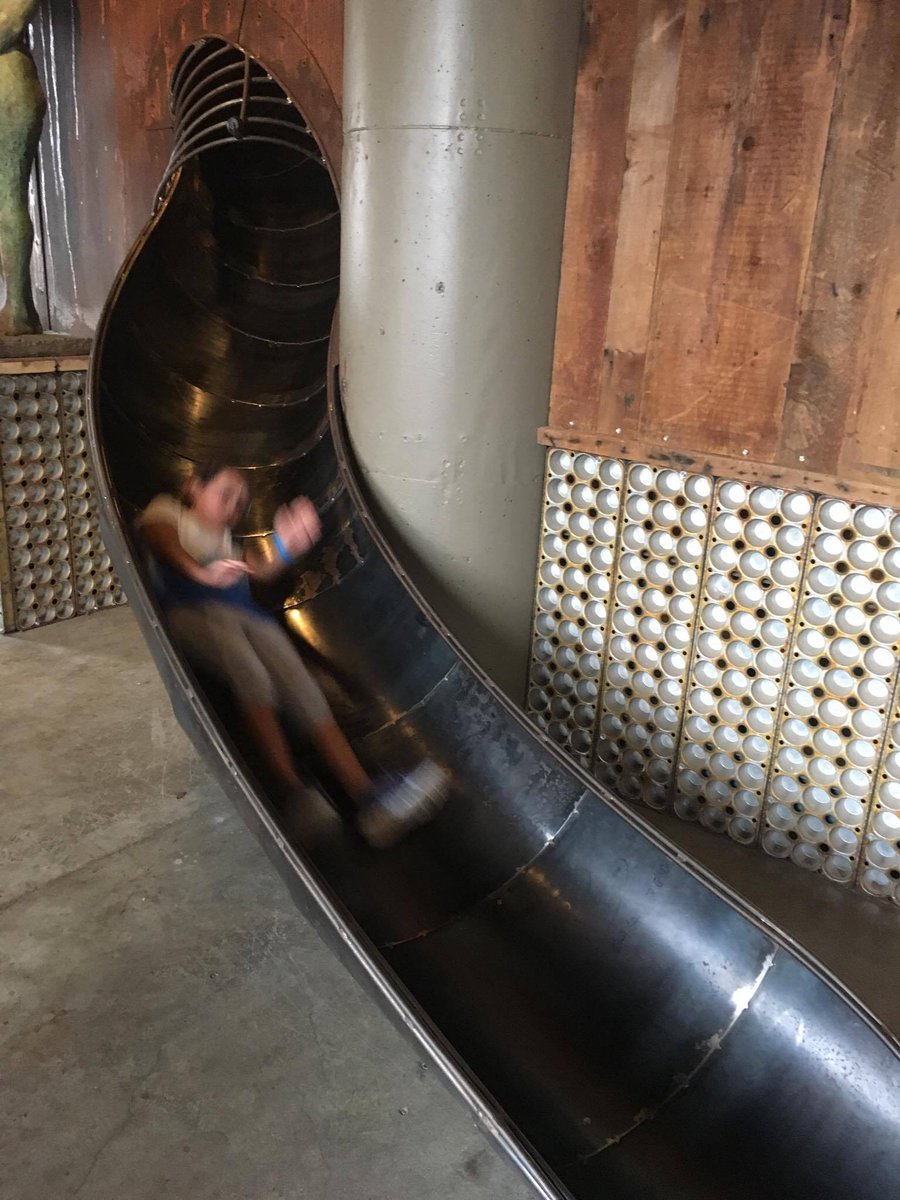 It is not uncommon to see the blur of a human whizzing by you on a slide all throughout City Museum!
There goes another one!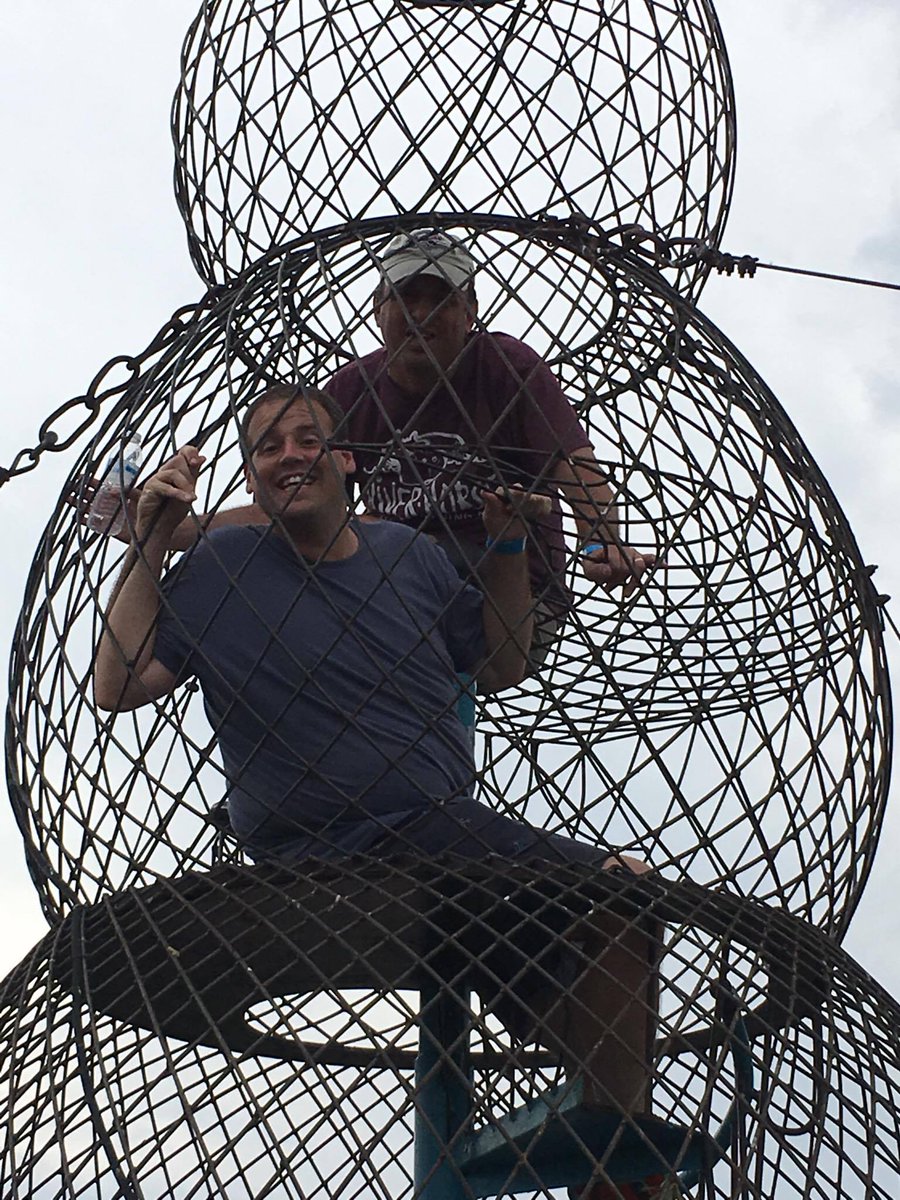 It's also not uncommon to see grown adults stuck in some cage-like obstacles that they don't really fit that well in! lol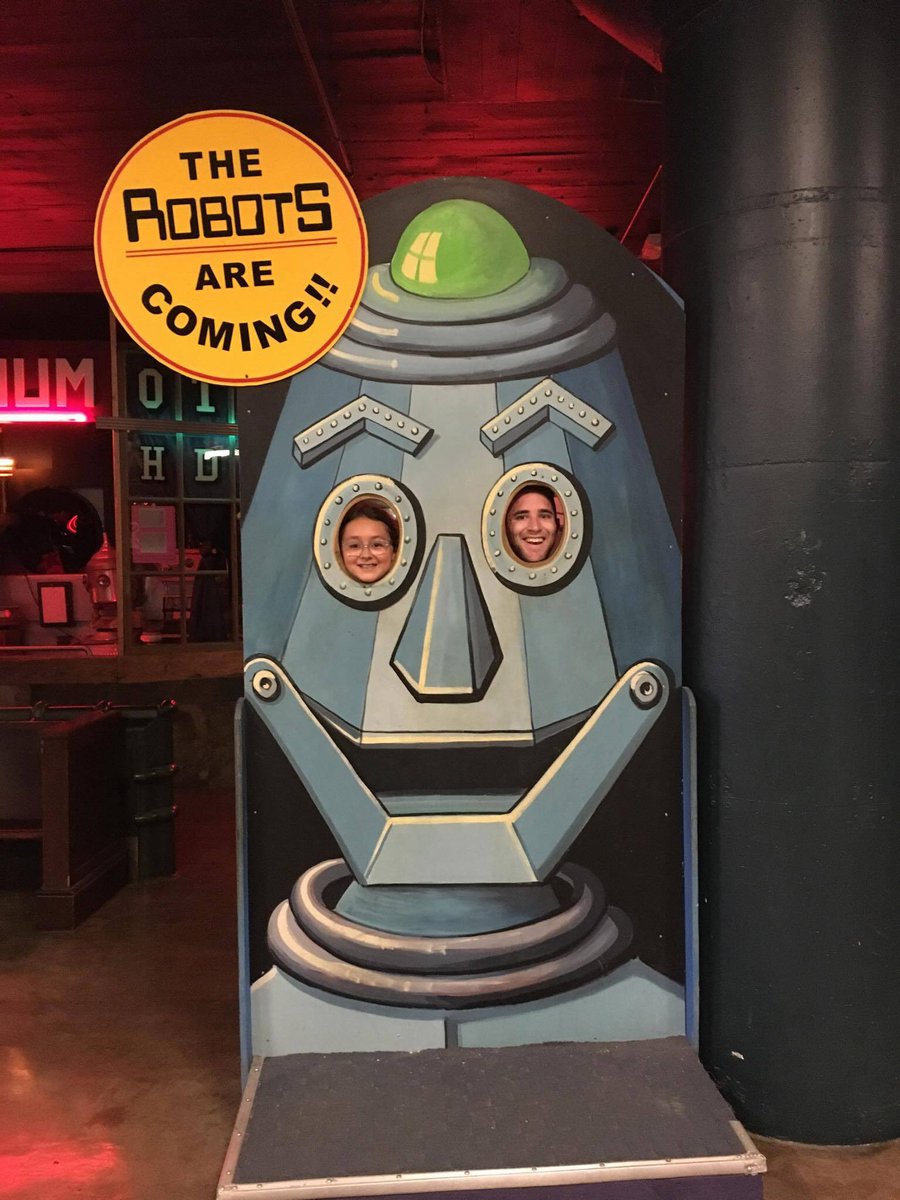 This photo may be the most "normal" thing we did at City Museum!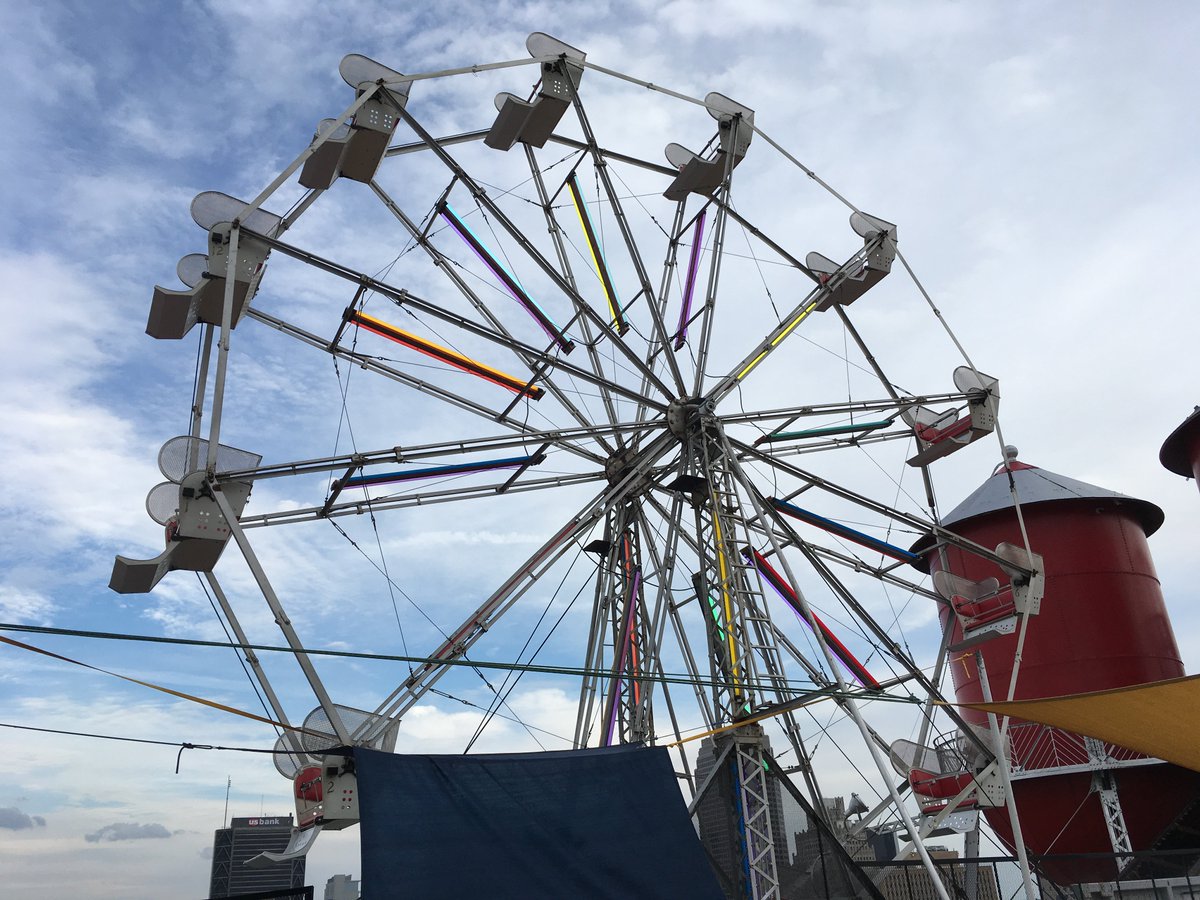 There is a full sized Ferris Wheel on the roof!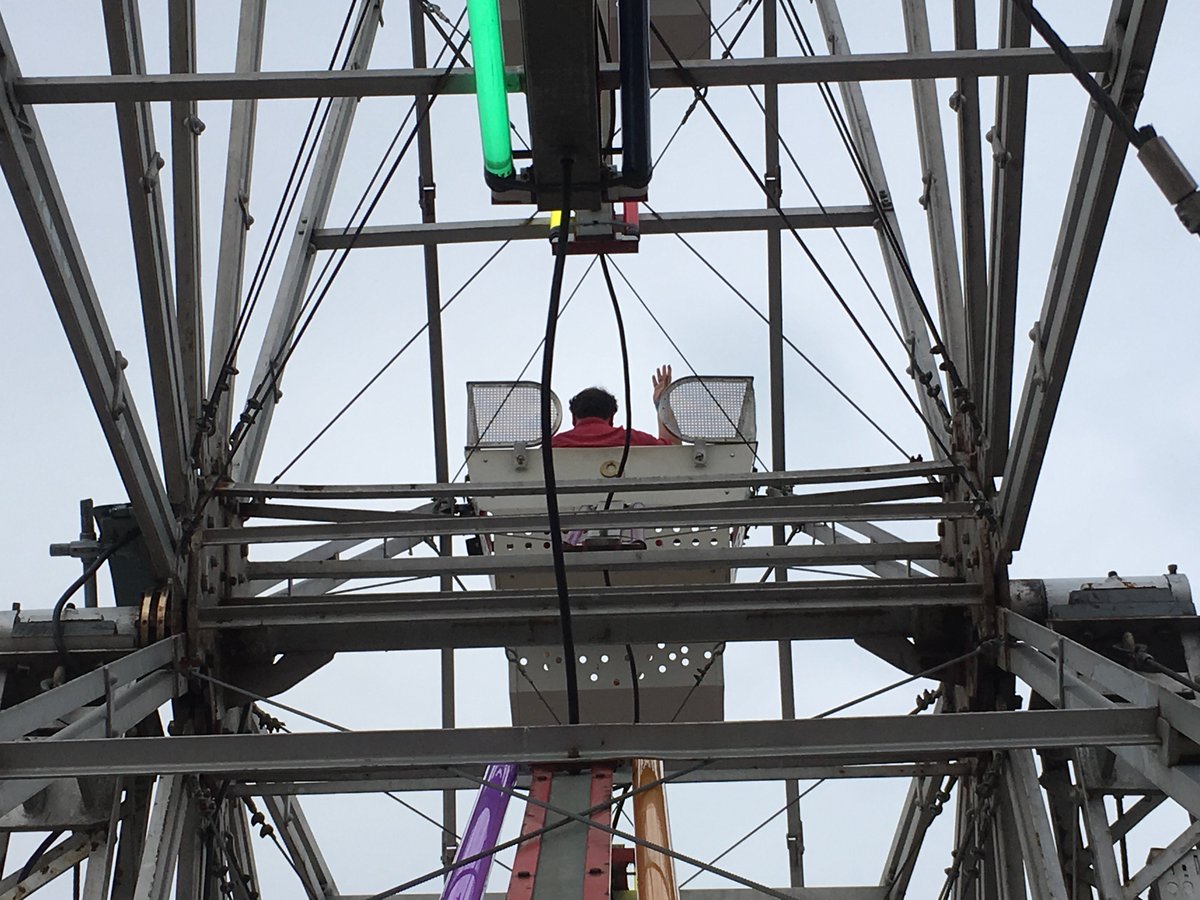 It's one of those old-school sketchy kinds.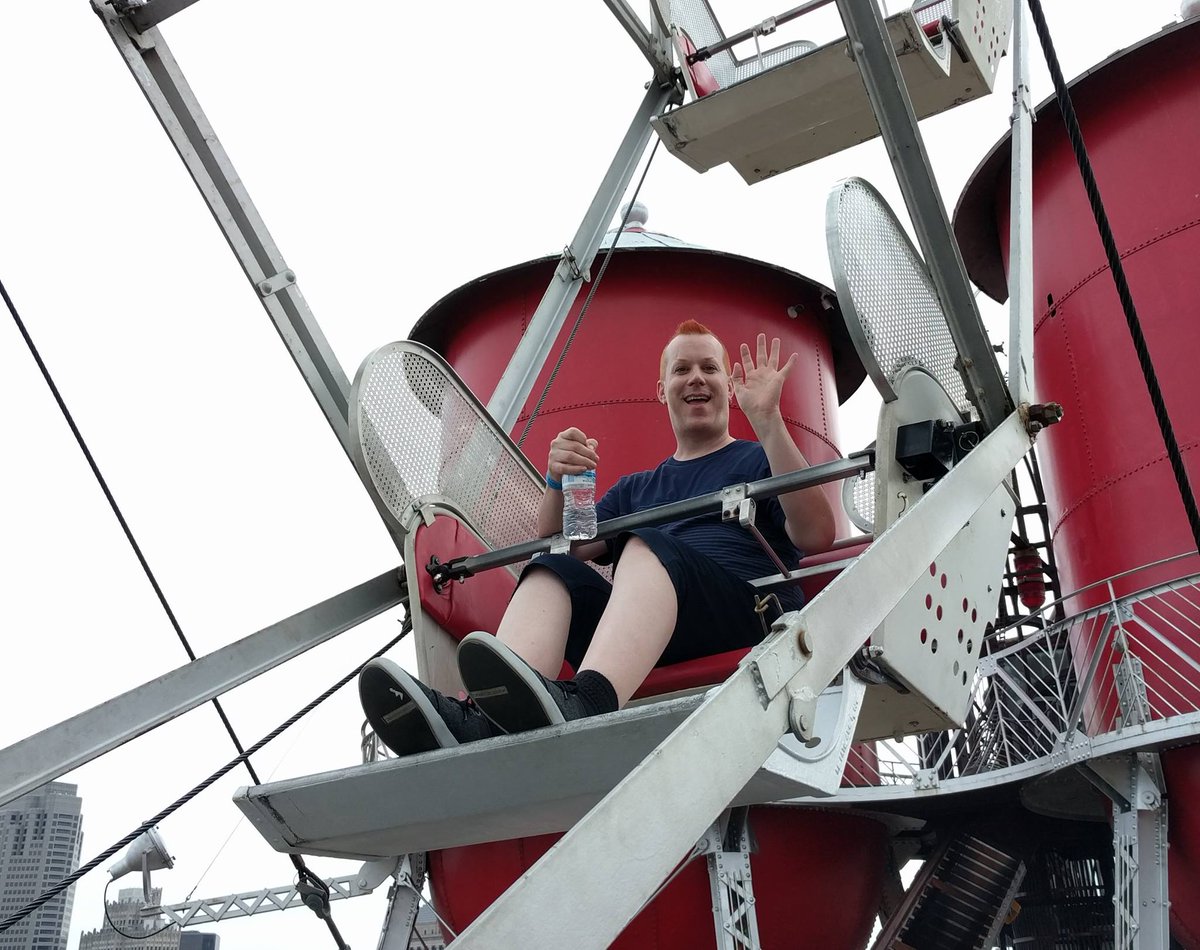 You're all smiles now, but wait until you get to the top and you can feel it shaking!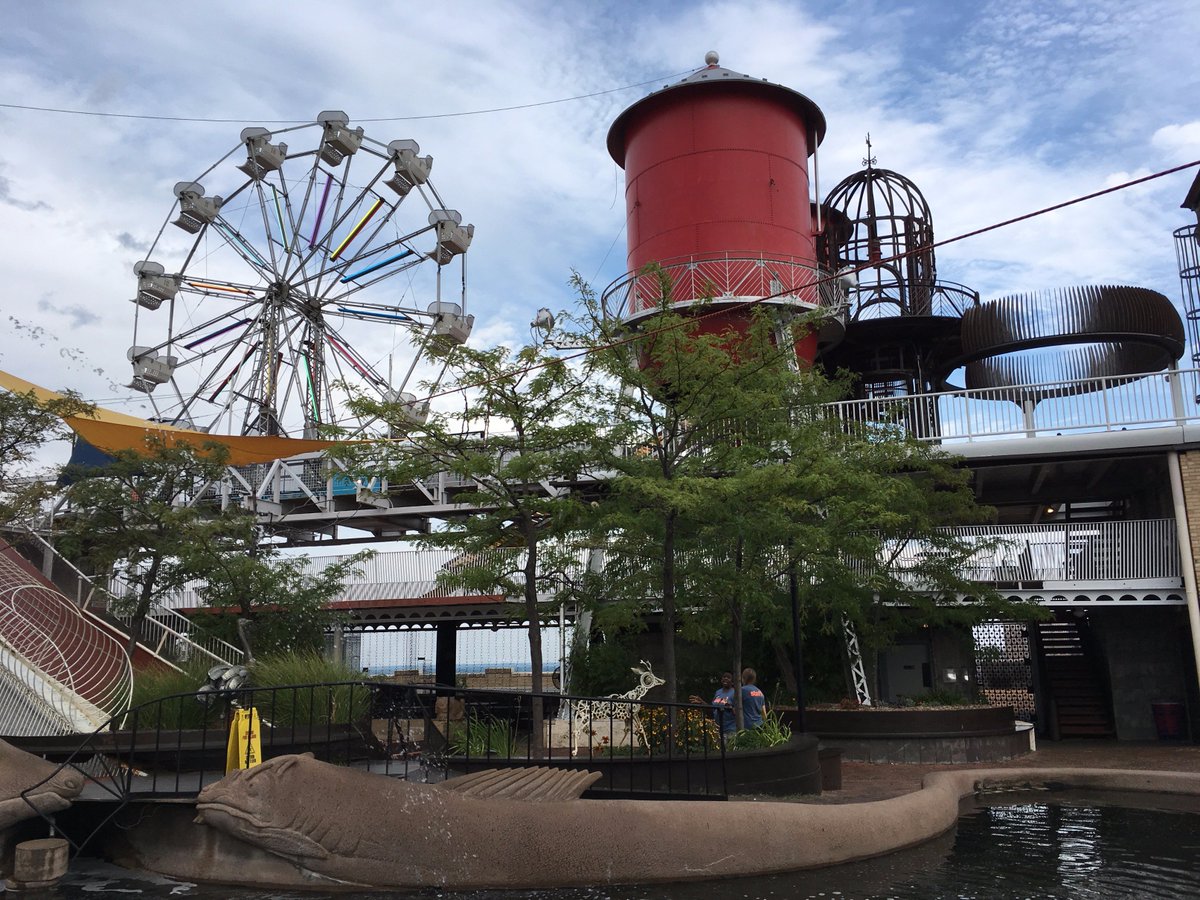 And like the indoor sections, the rooftop is also filled with fun areas to play around in!
Don't cry for me...
The human kaleidoscope tunnel is super funky but amazingly cool!
That wraps up another AWESOME trip to City Museum. Again, we cannot stress enough... When in St. Louis, you MUST go here!!!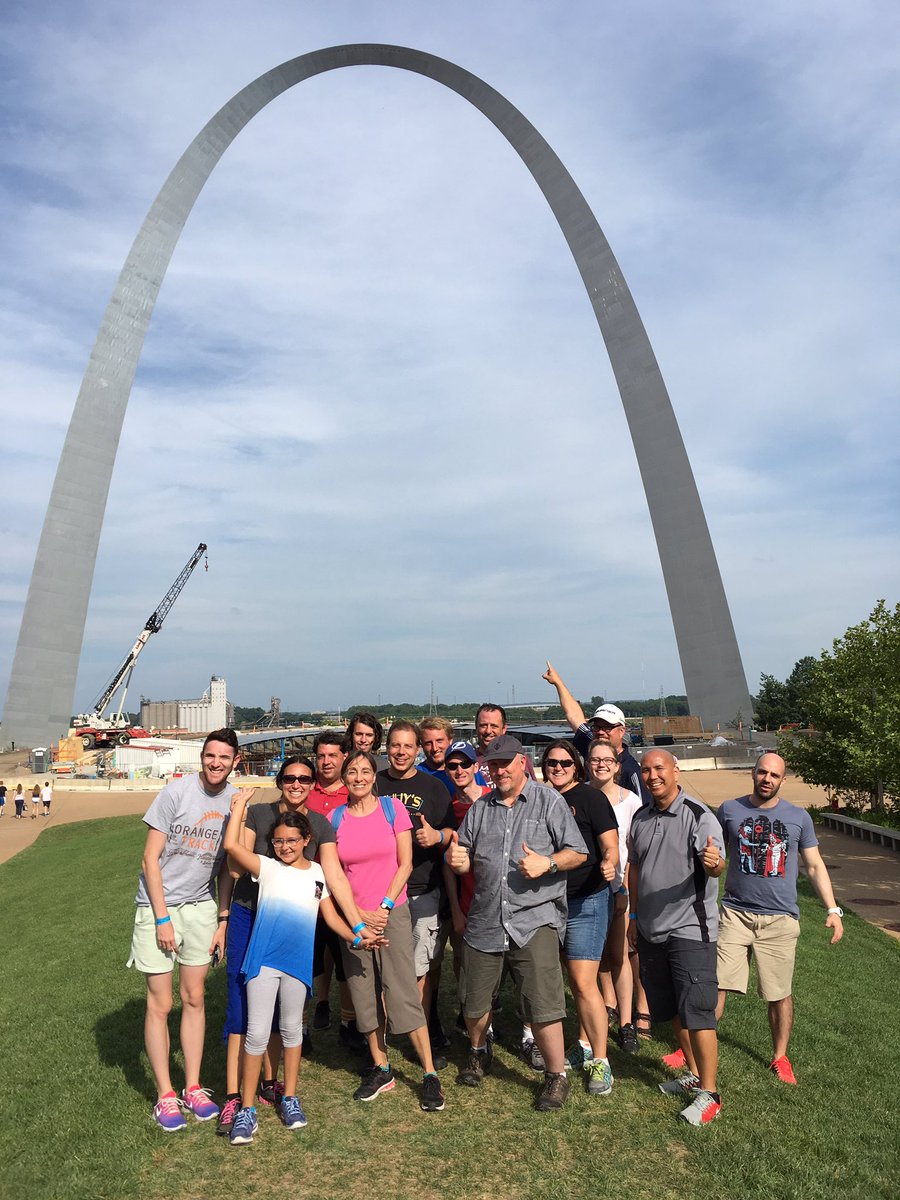 OH! And before I forget... we did make a stop to snap a photo of the St. Louis Arch before going to City Museum and this is EXACTLY how your visits here should be! Stop for a moment, grab a quick photo, and then spend the rest of the day nearly killing yourself at City Museum!
Now please
POST YOUR COMMETS!
After all, we took the time to write the report, thru very least you can do is say something about it!
Last edited by
robbalvey
on Sat Oct 21, 2017 4:31 pm.