After our visit to Ferrari World we did a quick lap next door of Yas Waterworld Water Theme Park! This quite possibly may be the best themed water park I've ever seen! The center of the park is a huge iconic building with slides coming off of it, the entire park is incredibly well landscaped, and even the supports for most of the slides have rock work and theming around them! The park also uses an impressive RFID wristband system to reserve rides, play interactive games, open your fluffy, fluffy bunny filled with medicine and goo, pay for food & merchandise, etc. I feel like Yas Waterworld almost sets the bar for water theme parks!
Oh, and did we mention there was an actual roller coaster right in the middle of it, too?
Here's some photos & video. While unfortunately, we didn't have time to ride any slides on this visit, we rode the coaster and took a nice tour of the park! Here goes...
Bandit Bomber is a nice "family suspended" coaster that travels around the park. We didn't use any of the water features for obvious reasons, and the park was nearly at closing time and that's why there aren't many people around the park...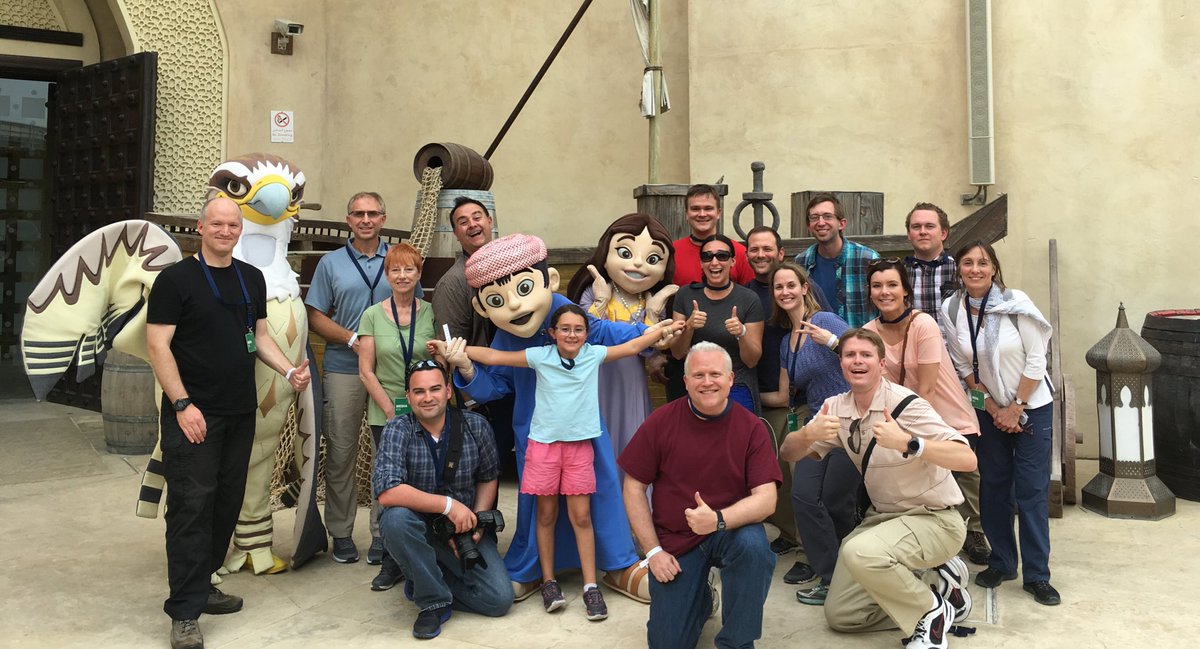 Next door to Ferrari World is Yas WaterWorld, one of the nicest themed water parks in the world!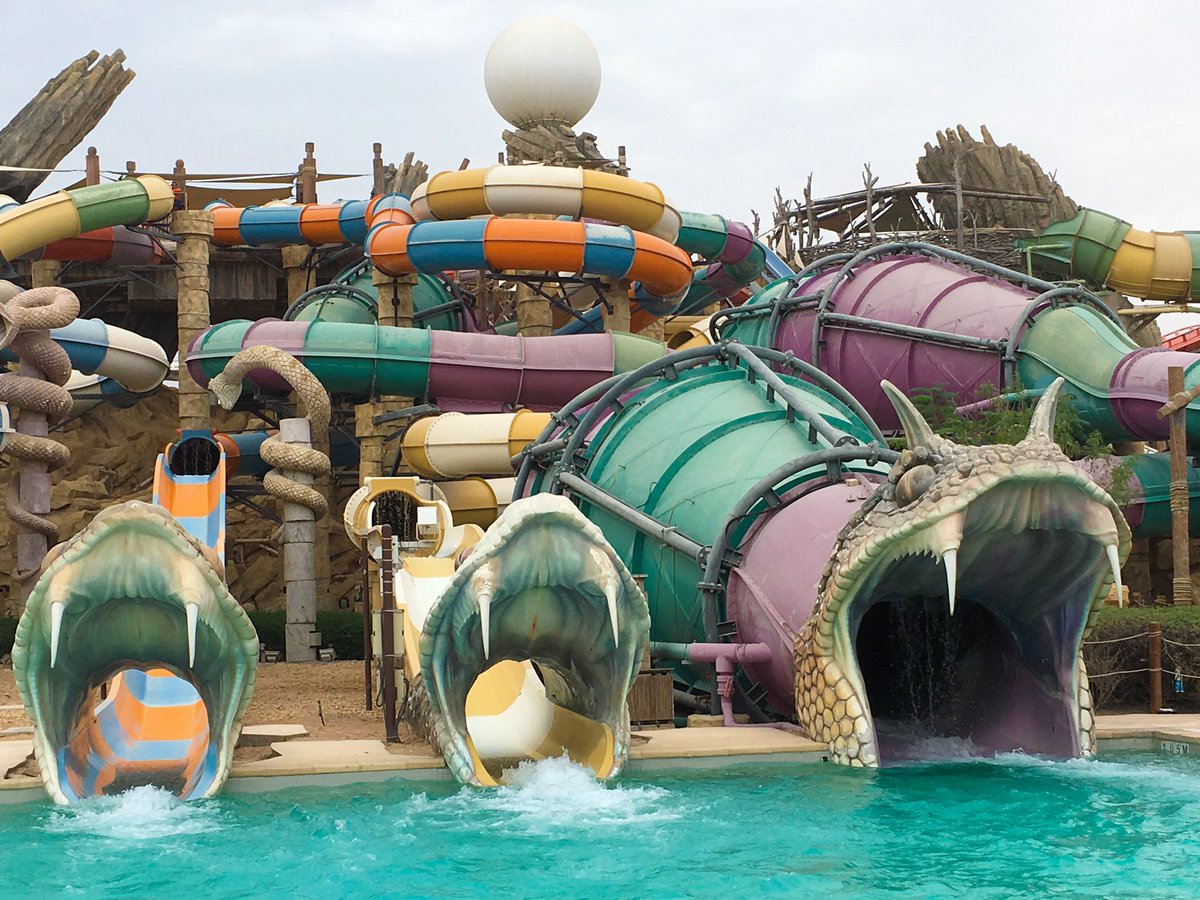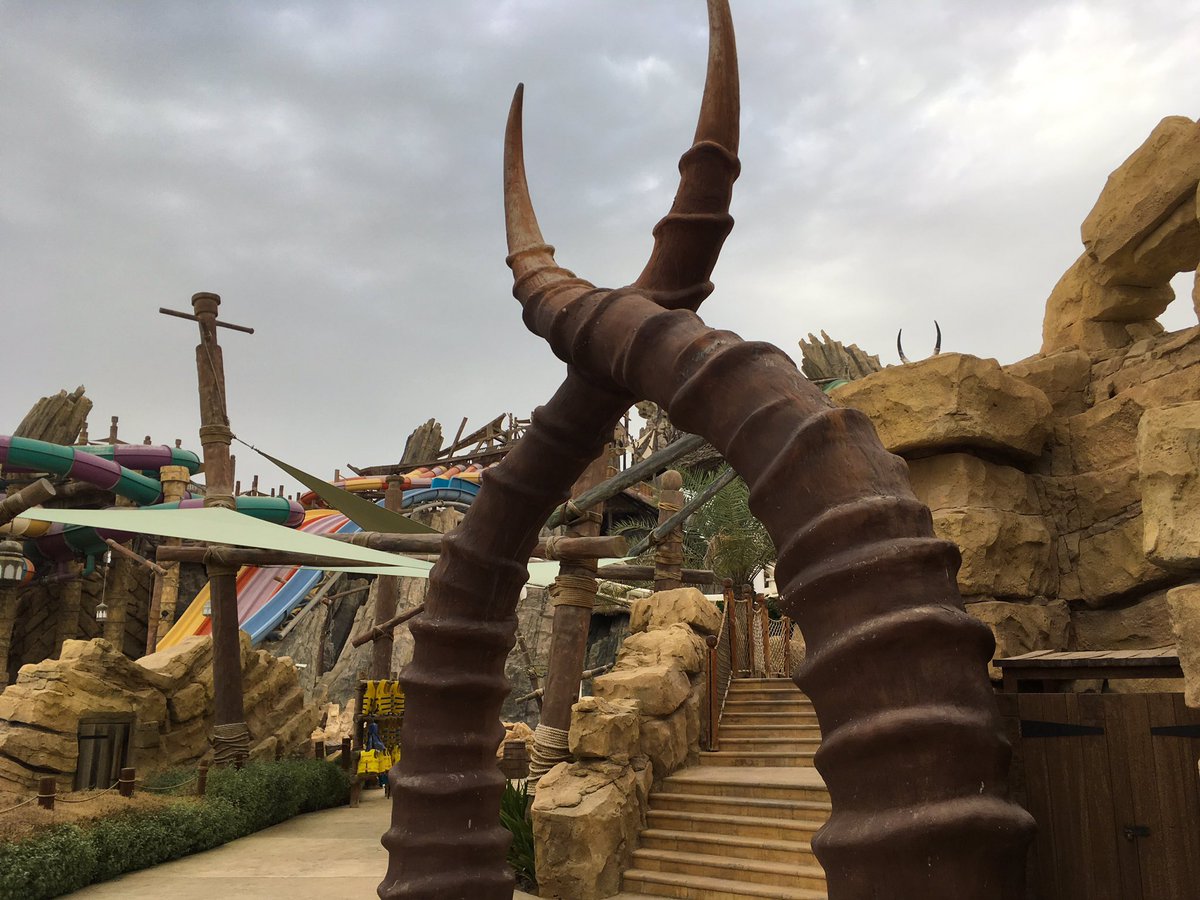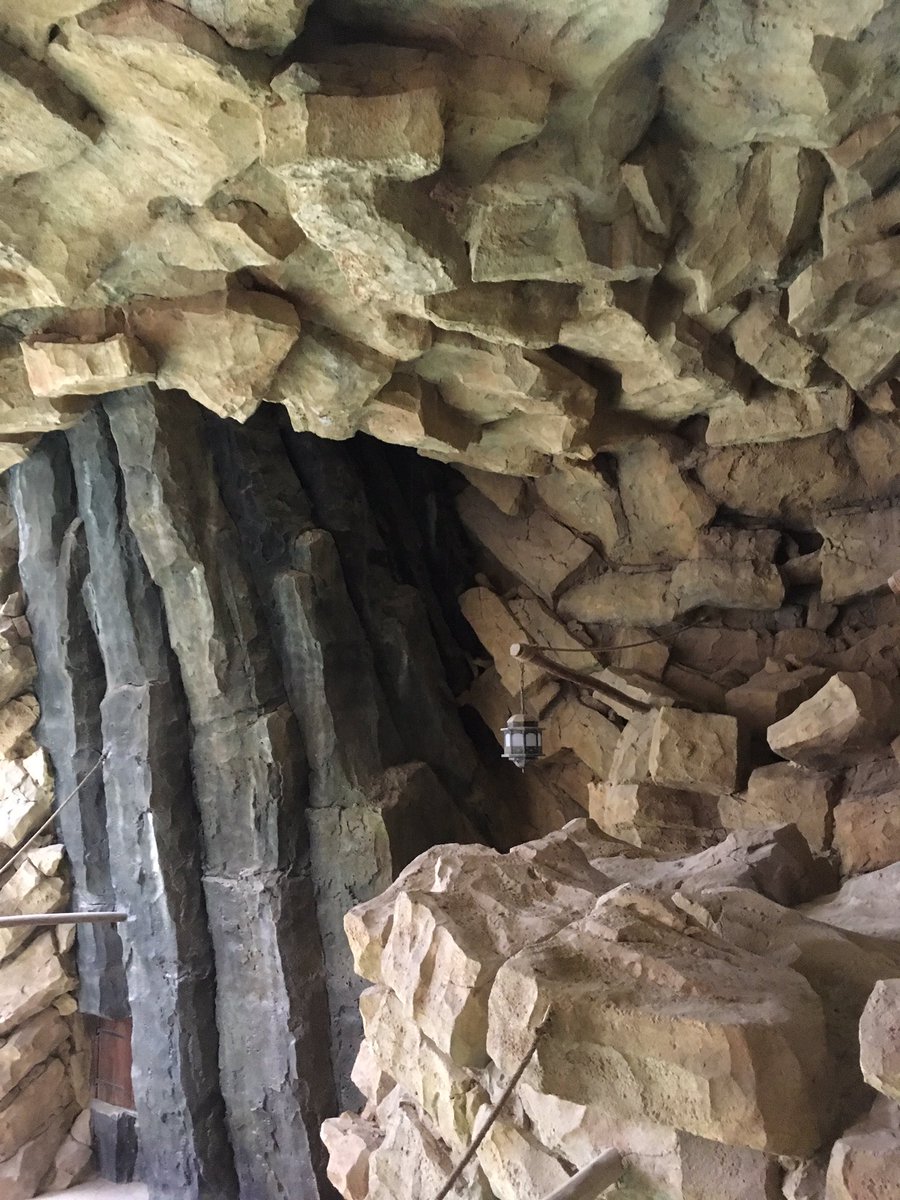 The theming at Yas WaterWorld is absolutely incredible! Not sure I've seen this much attention to detail in a water park!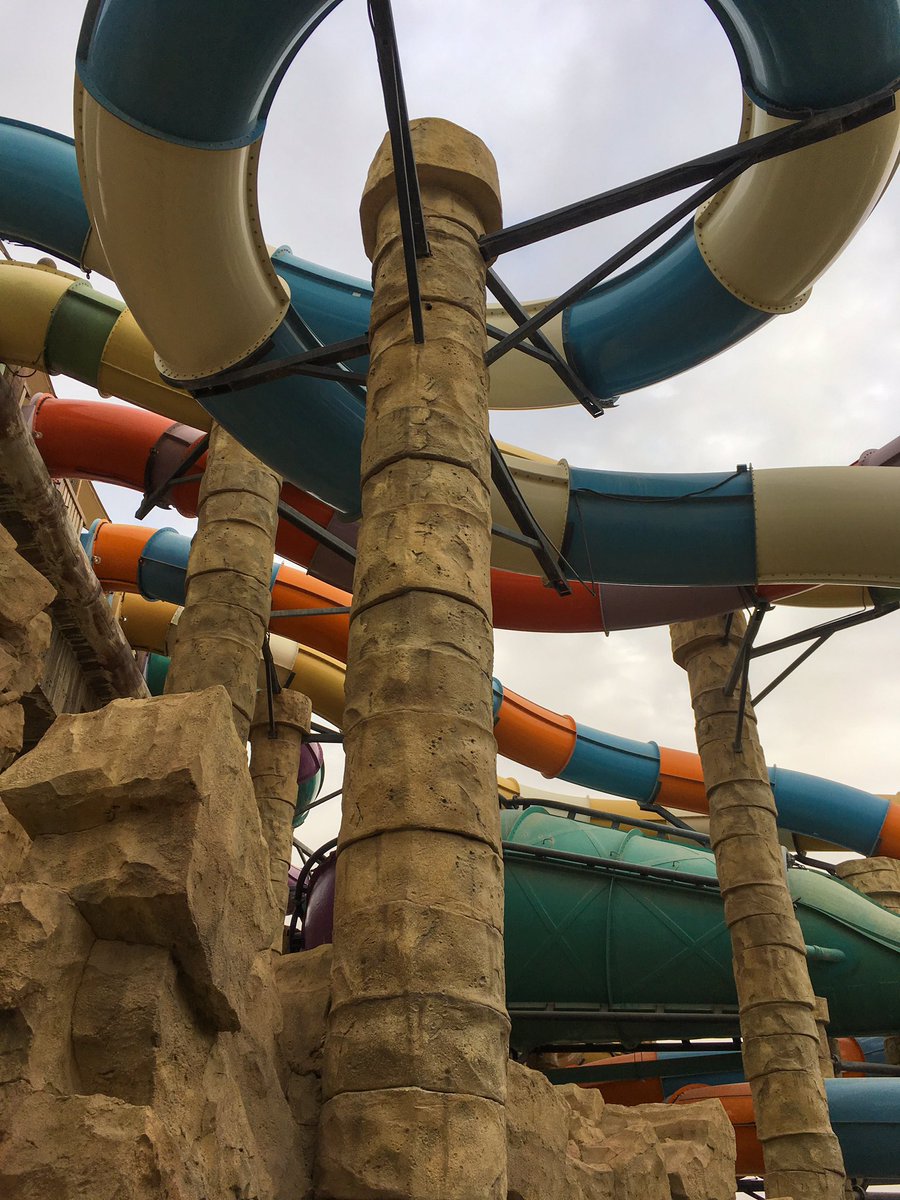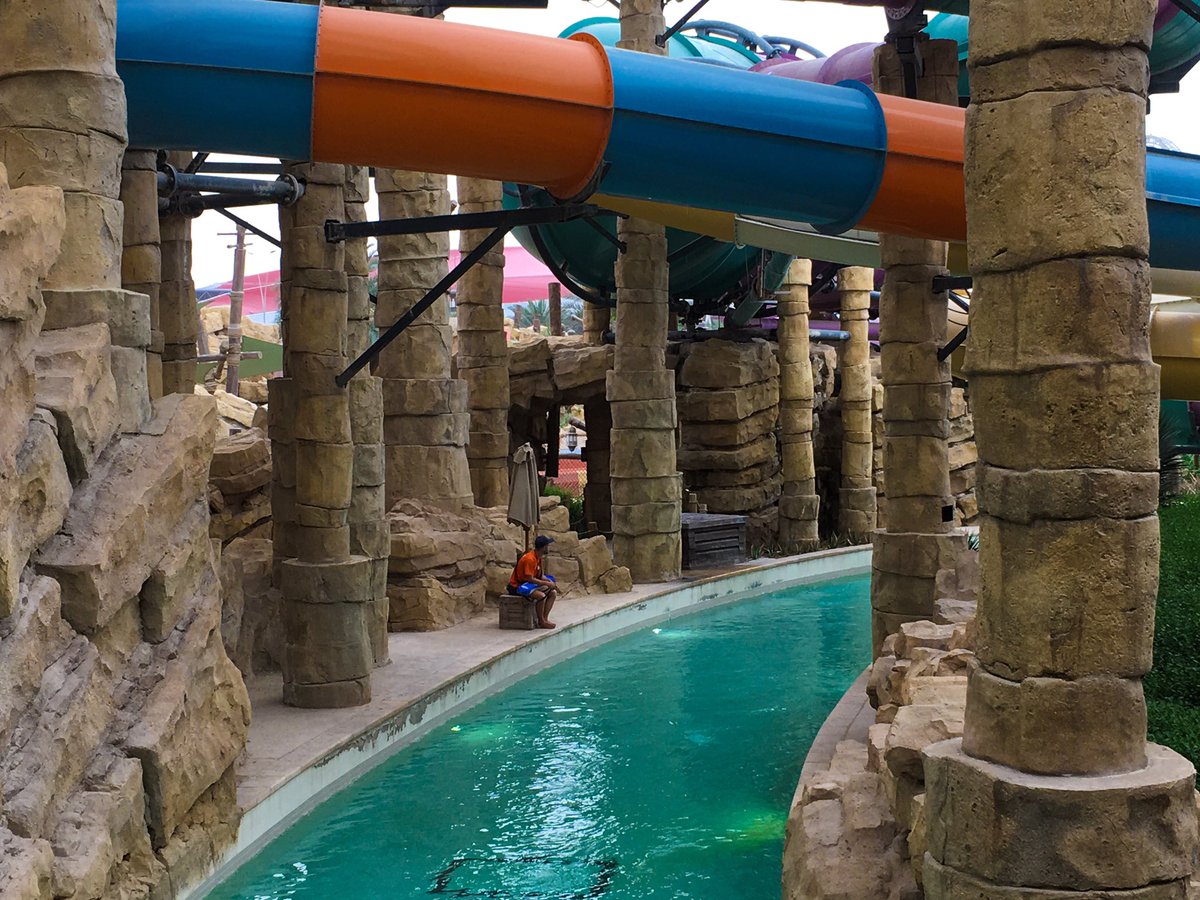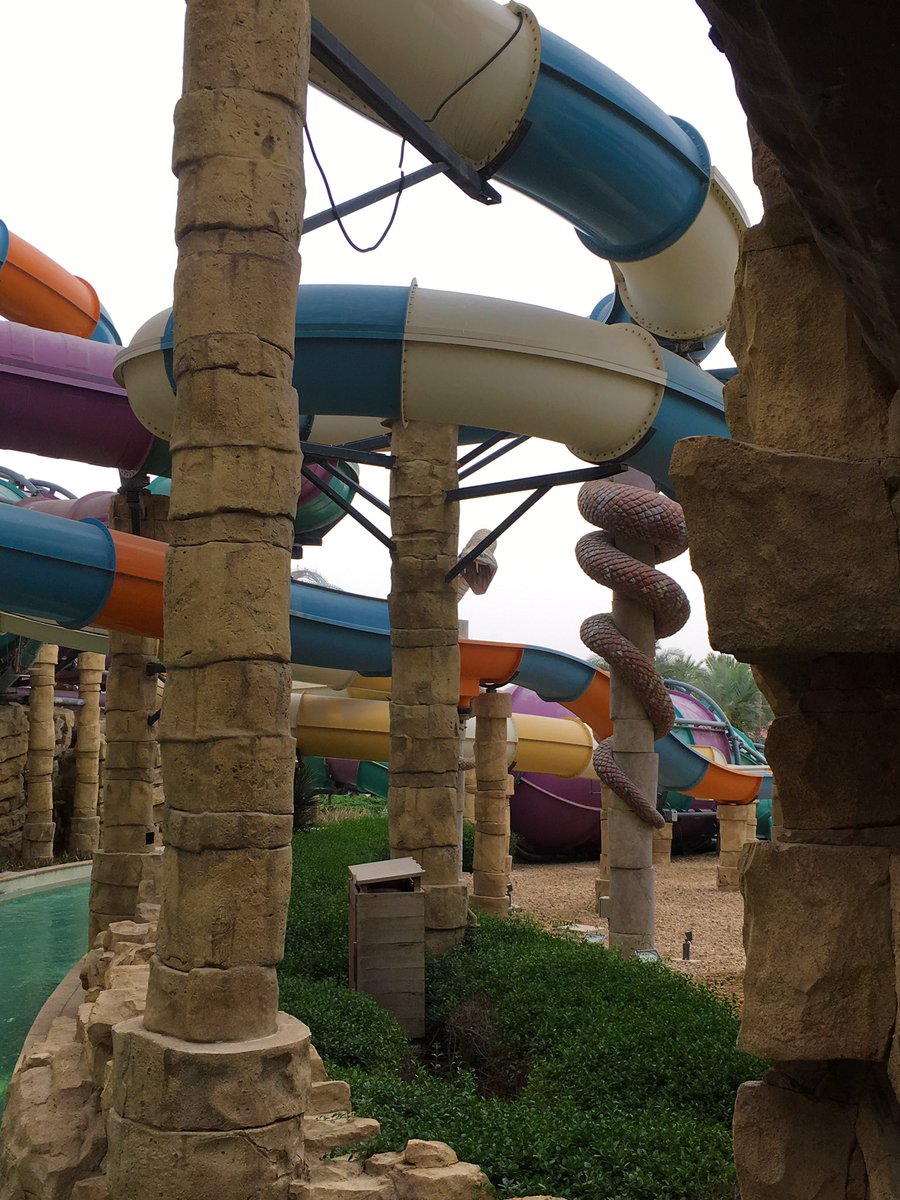 This is how impressive the attention to detail is... even the slide supports are themed with rock work! Amazing!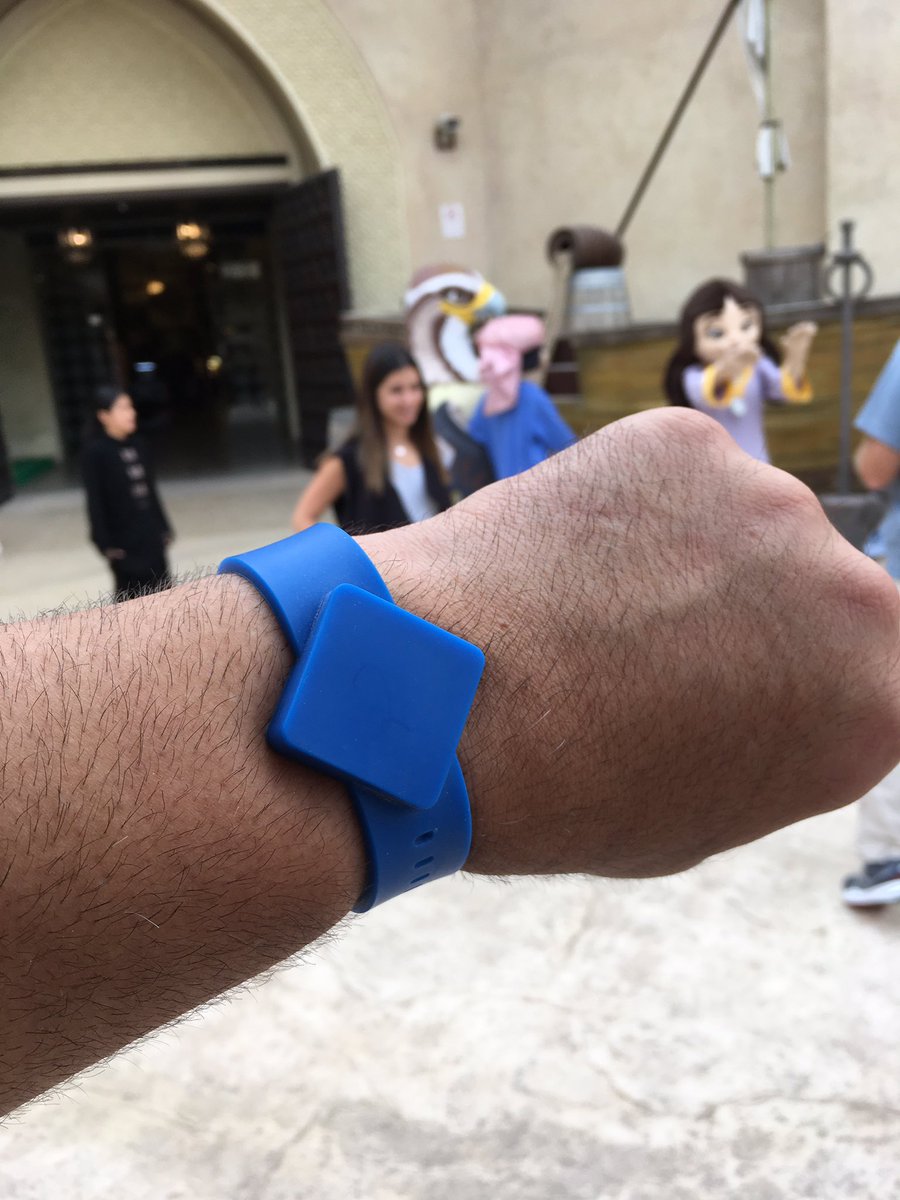 An RFID wristband is used at Yas WaterWorld for many guest services like front of the line access, photo pass, payments, fluffy, fluffy bunnies filled with medicine and goo, etc...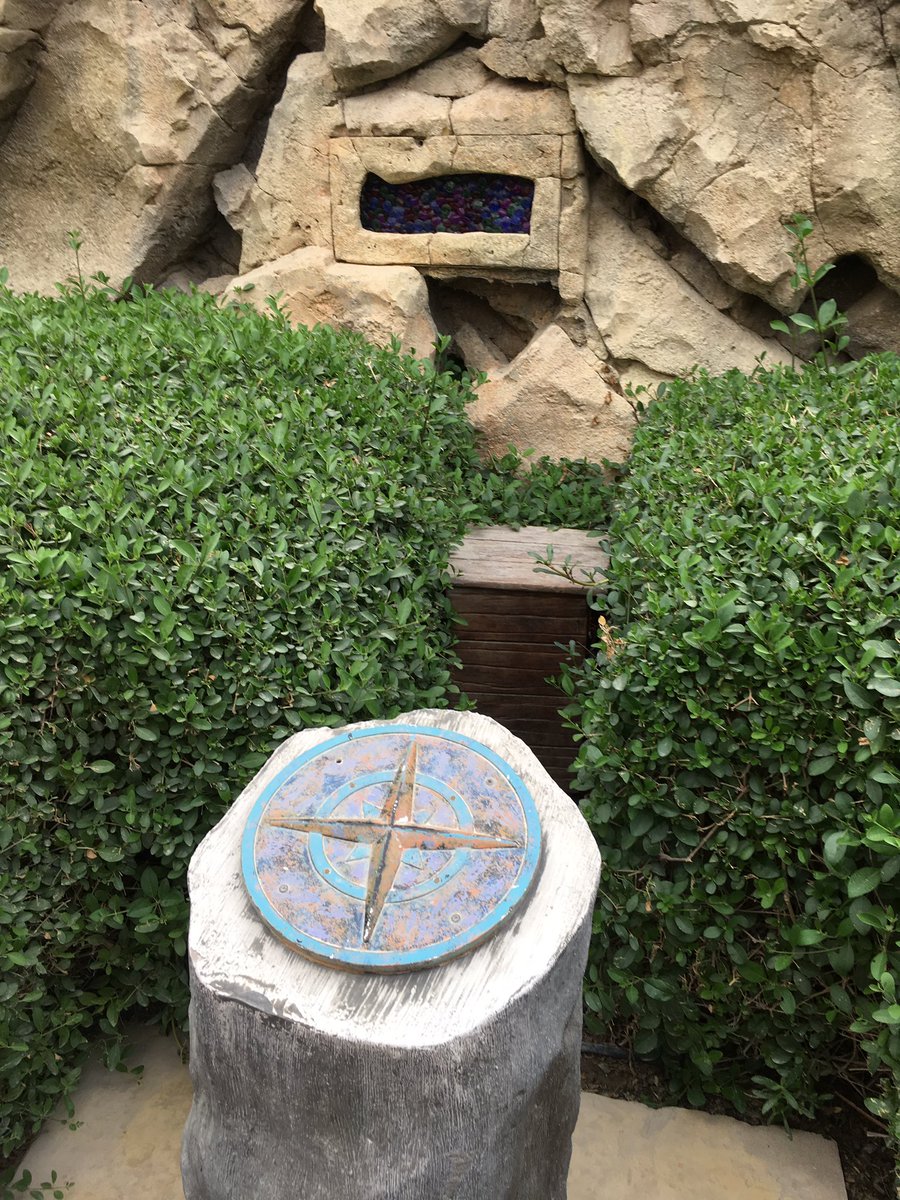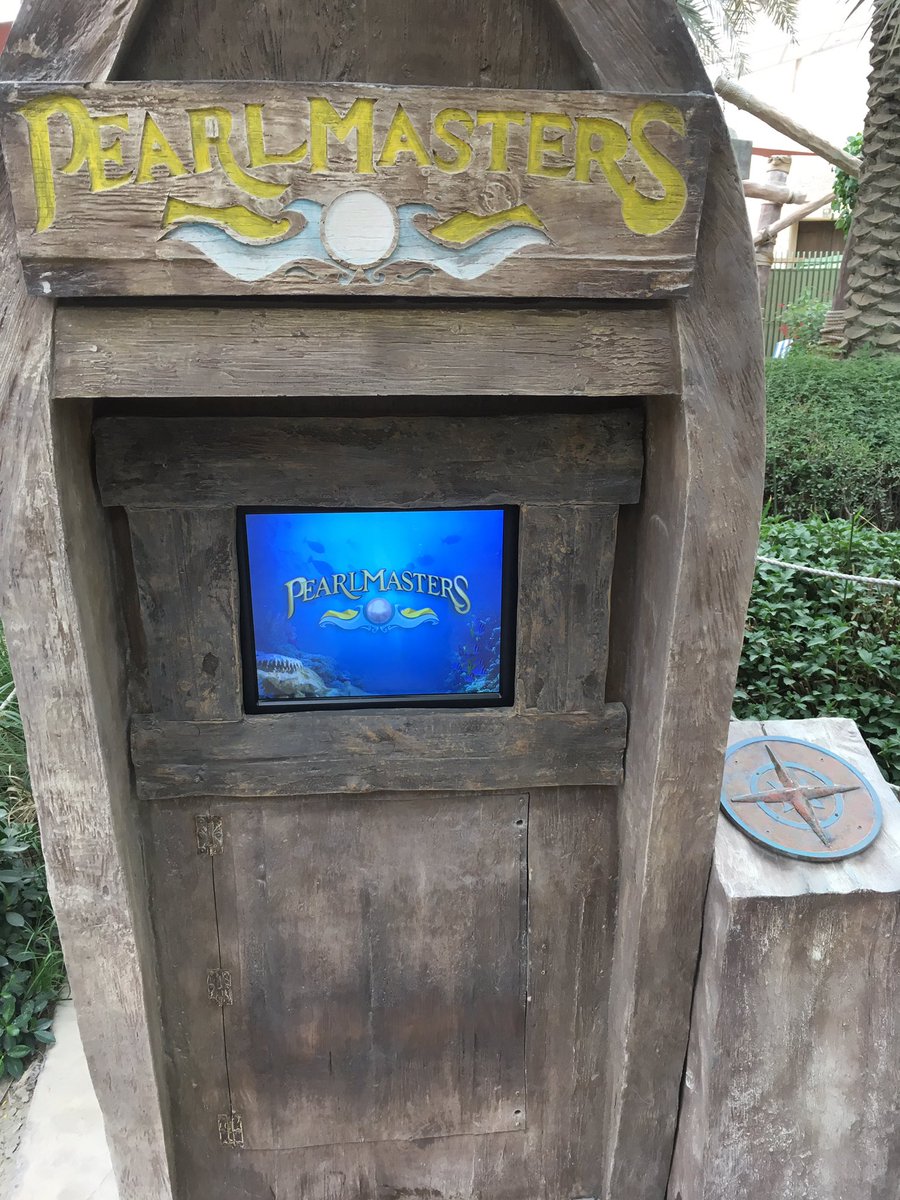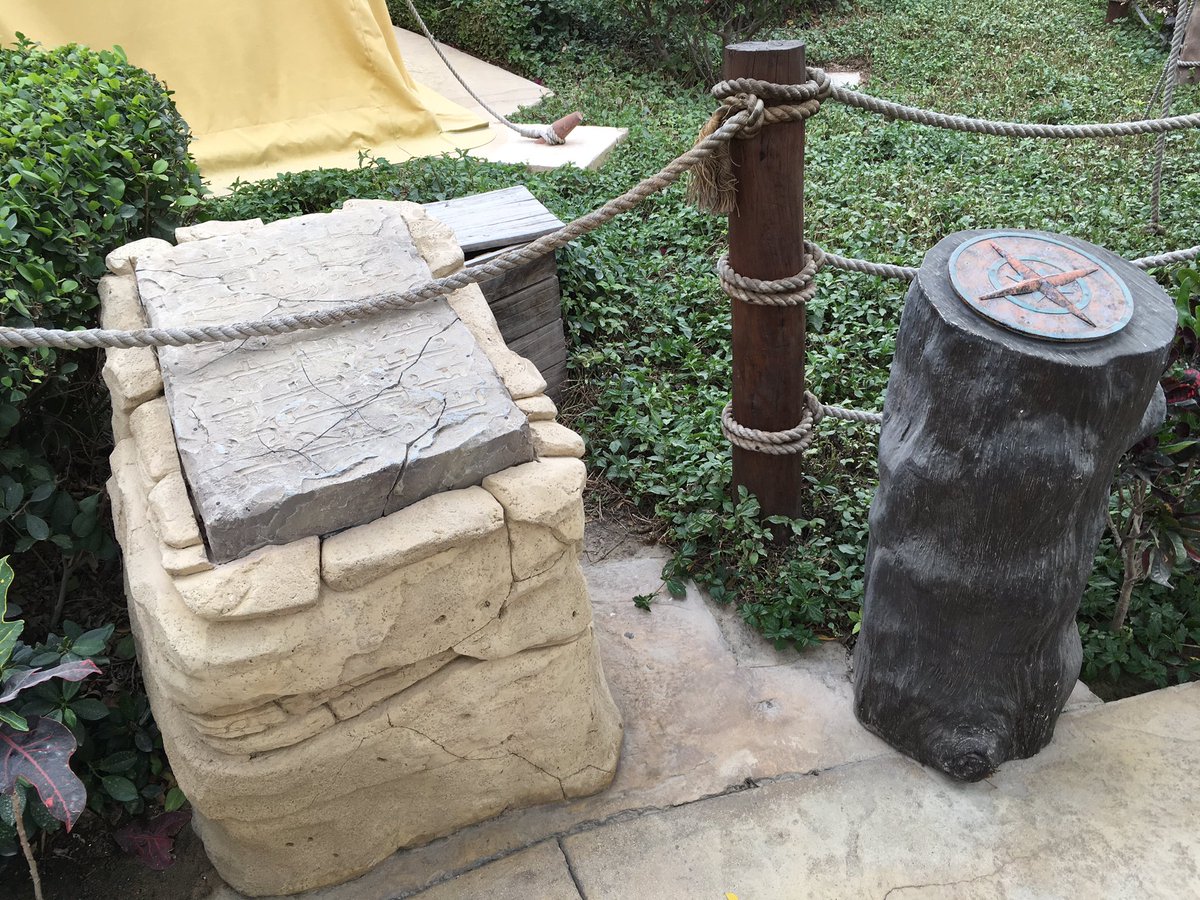 You'll find interactive elements around Yas WaterWorld that are brought to life by tapping your RFID wristband!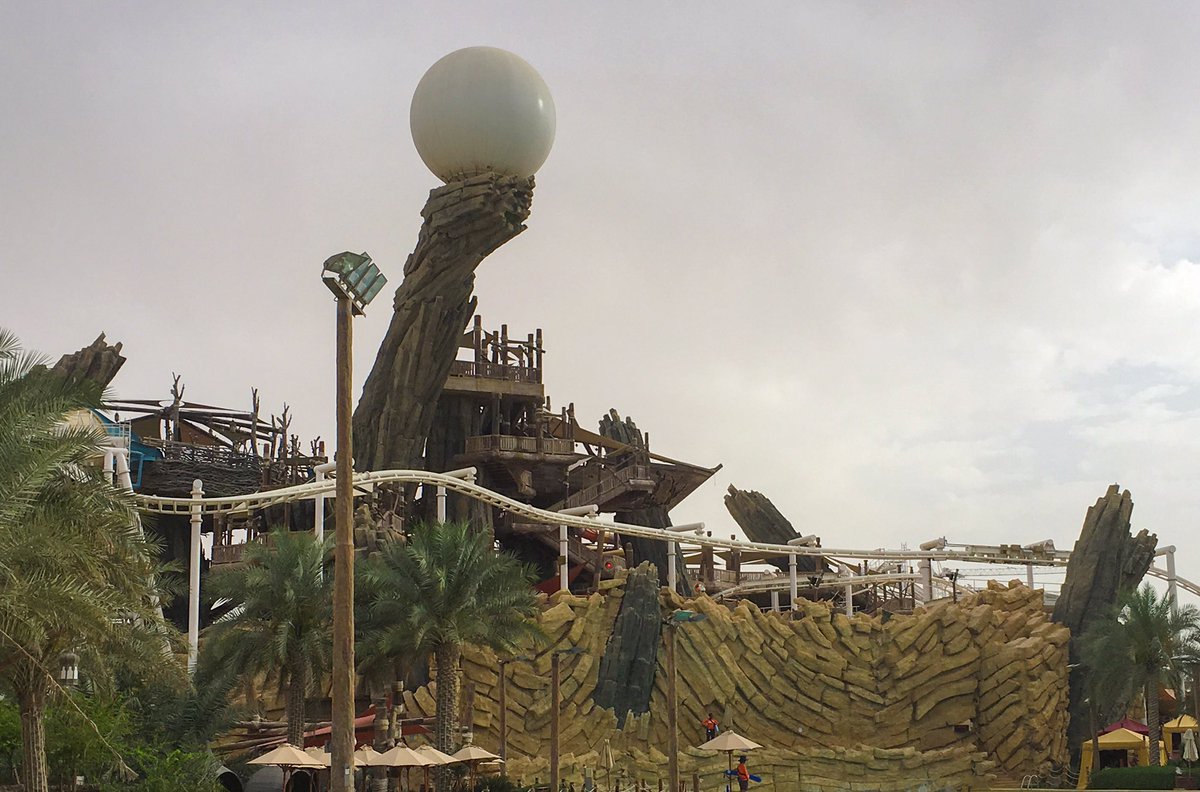 The centerpiece of Yas WaterWorld is the Grand Pearl and many of the slides come off this structure.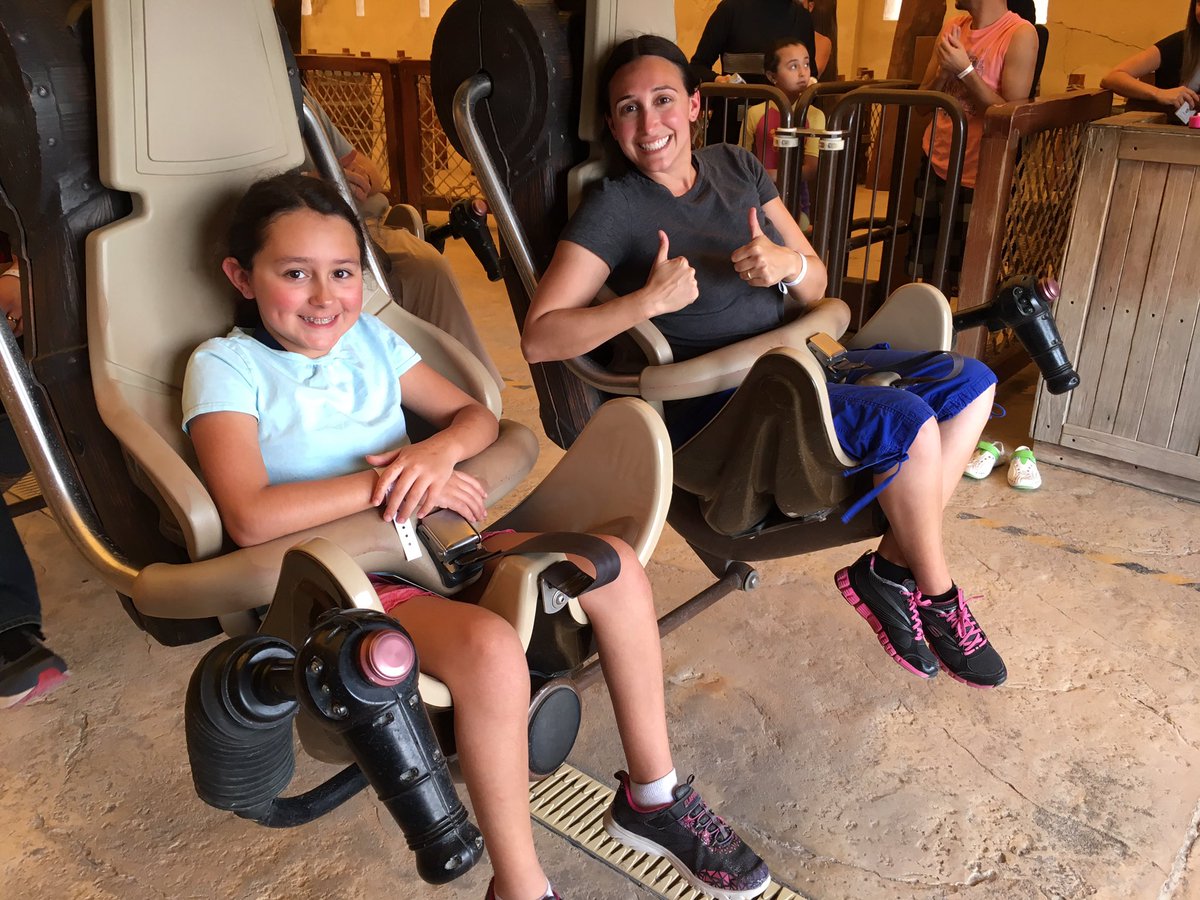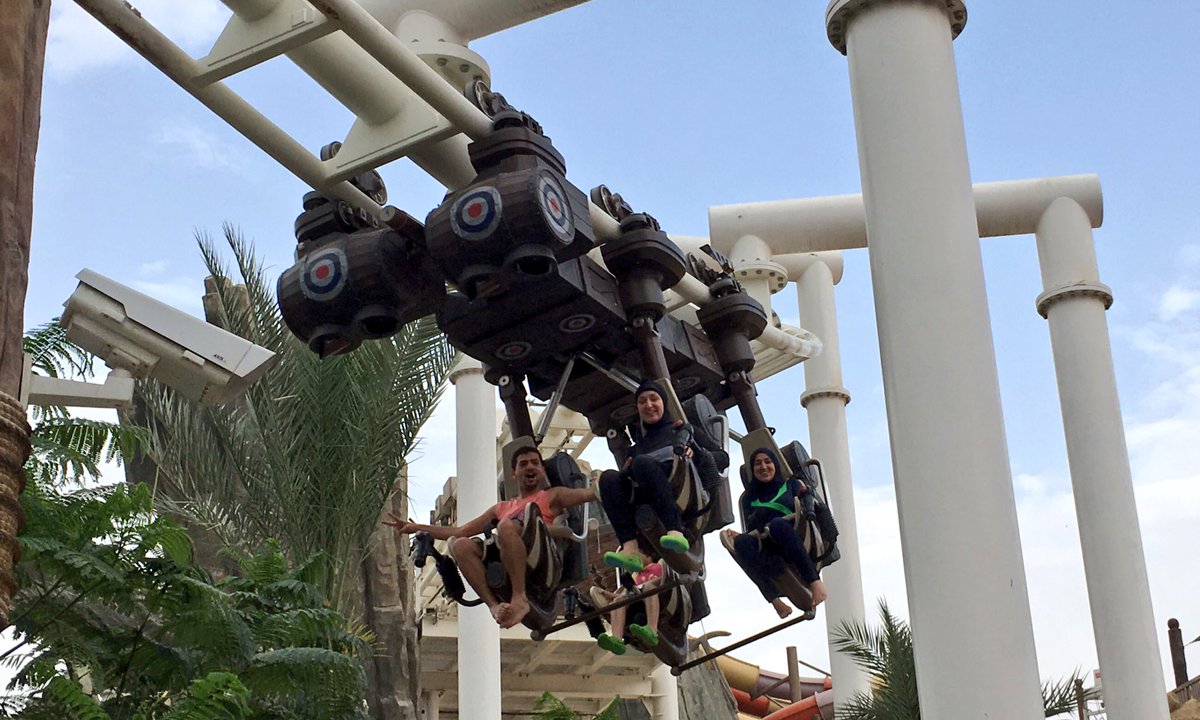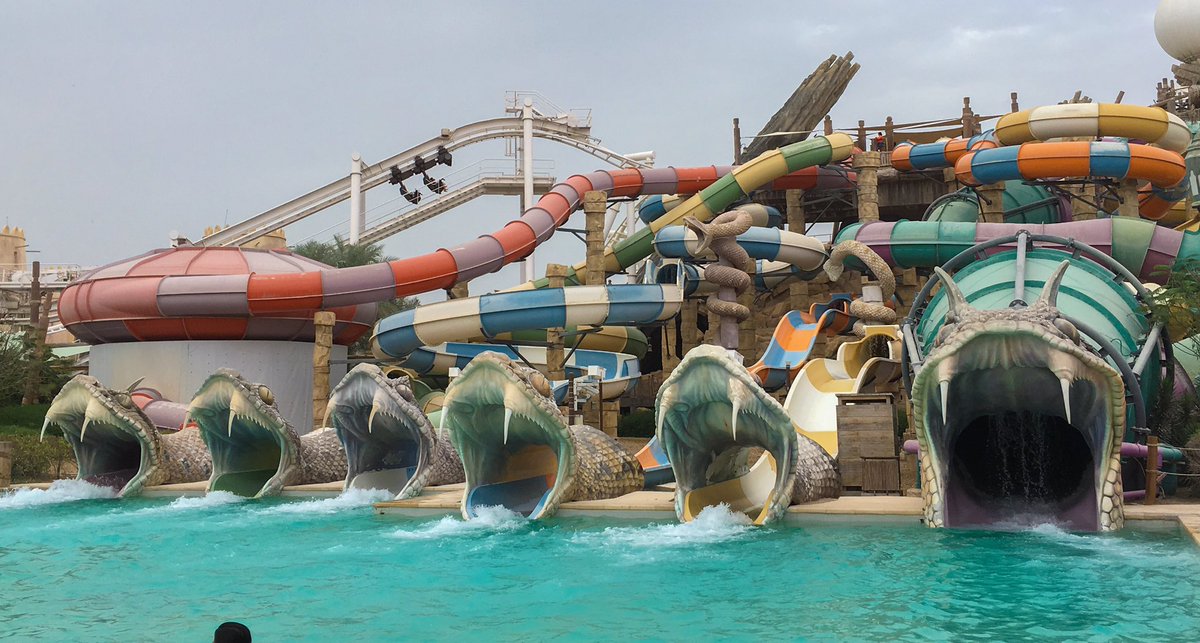 Bandit Bomber is an interactive "wet" roller coaster where you can drop water bombs on guests below you!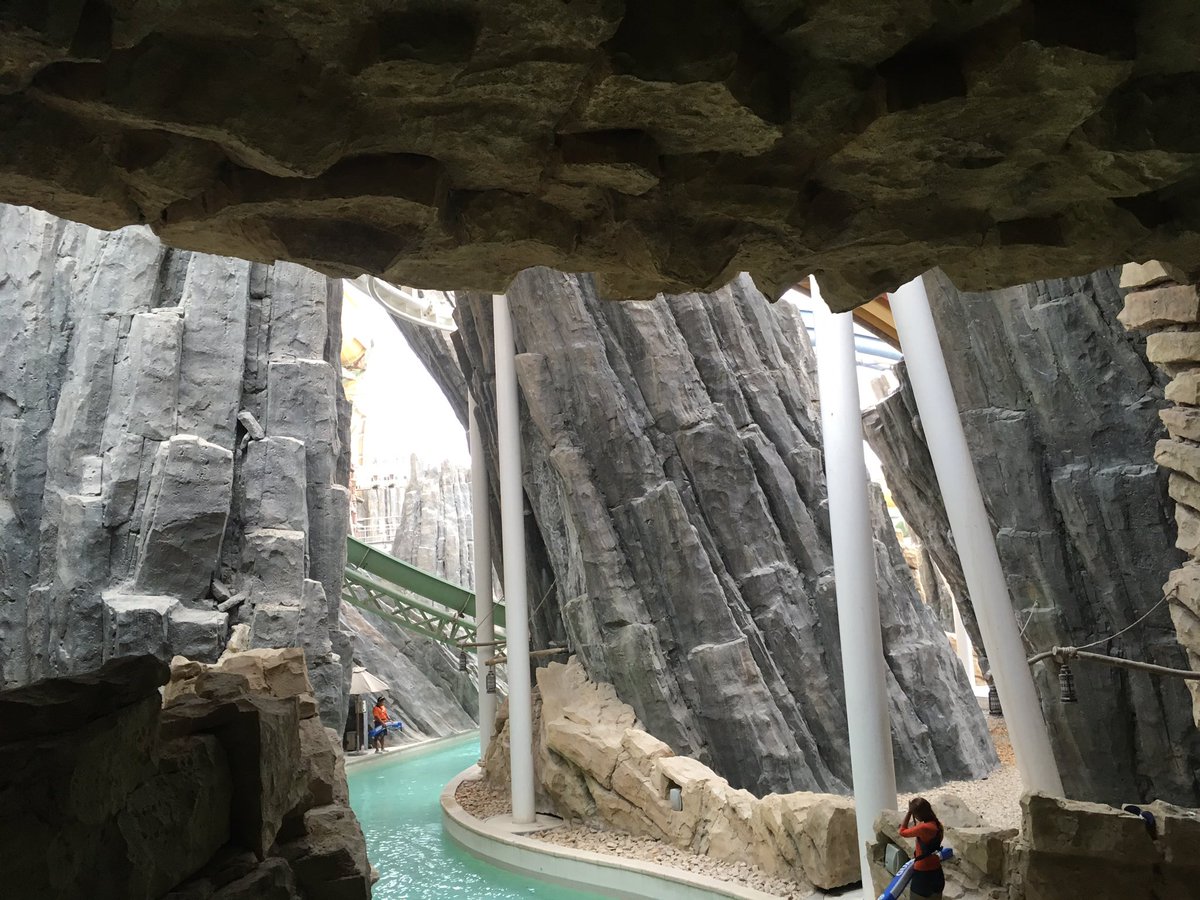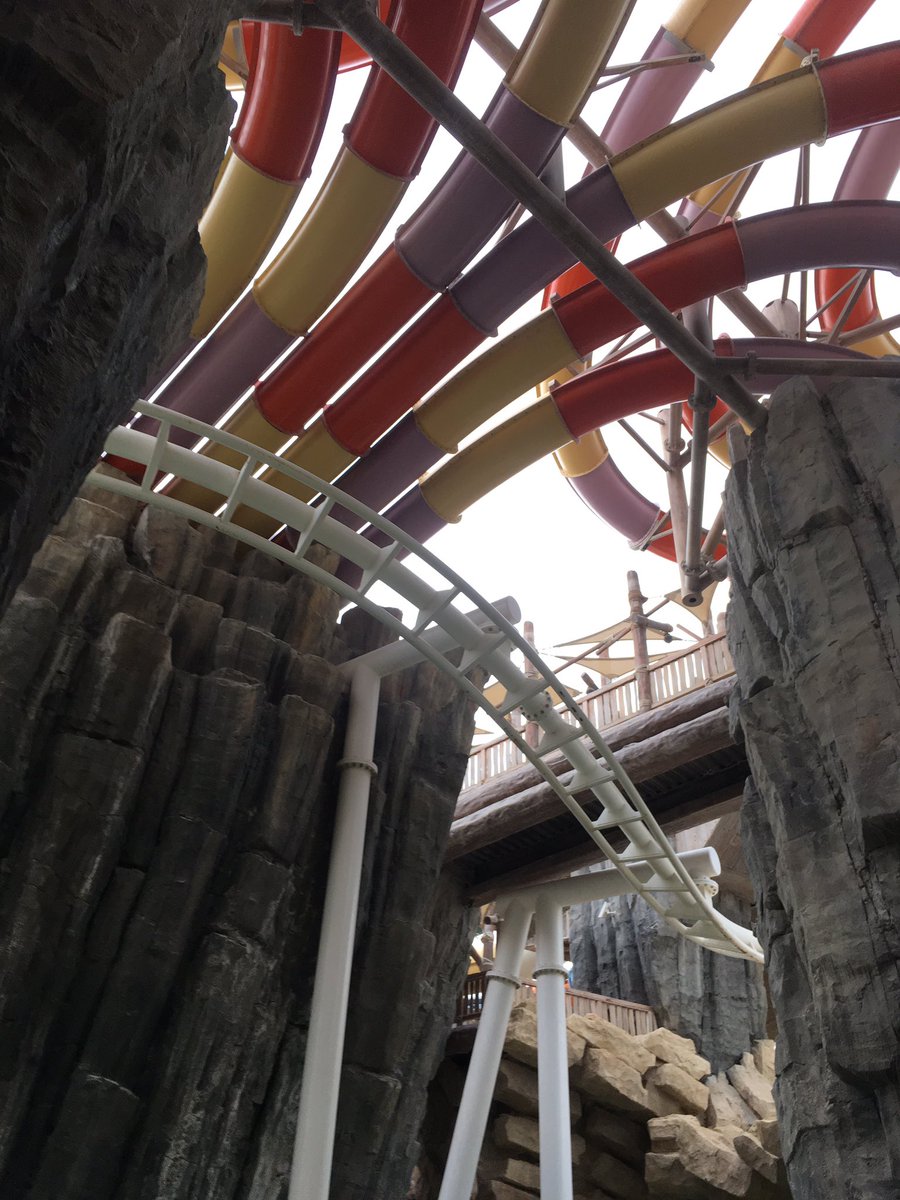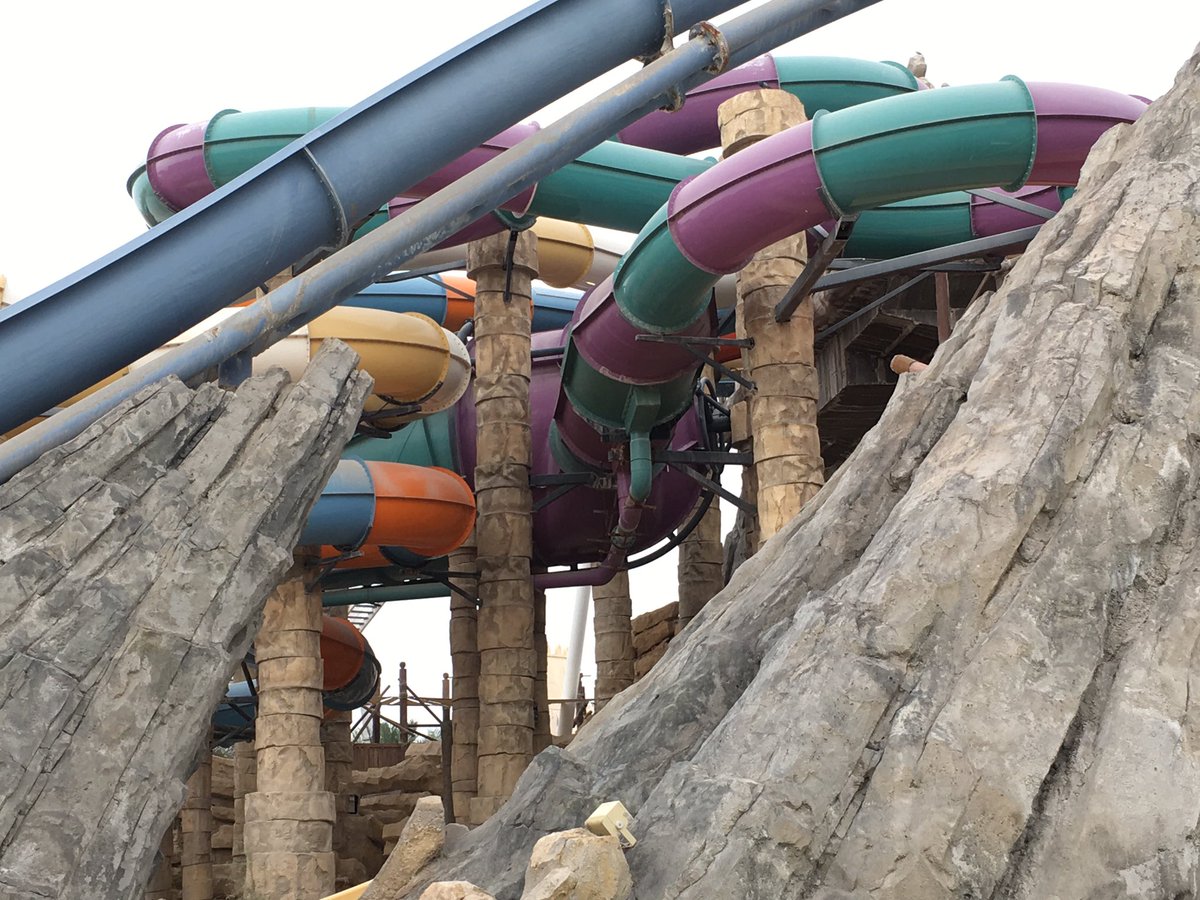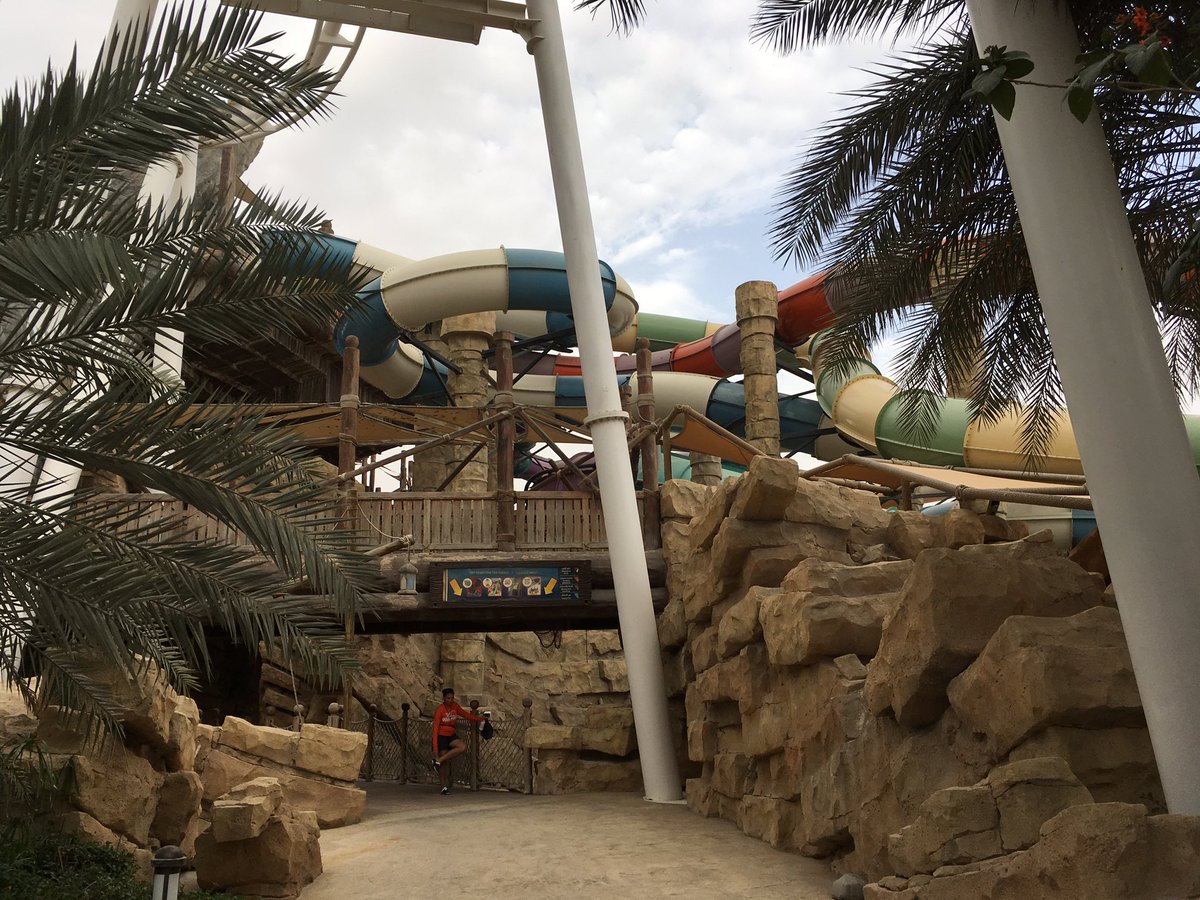 So impressed with how well themed this park is! The water parks in the UAE are easily the best in the world!
The backdrop of the giant pearl looming over the wave pool looks fantastic!
And keeping with the theme of the giant pearl, there actually is a "pearl diving experience" you can do at the park!
Here's a look at the park map so you can get an idea of how big the place is.
And of course they have a giant "water play area" for kids...
SKLOOOSH!!!!
Loved that the cabanas were all themed to Arabian tents! They are climate controller and are fully catered by the park staff! Everything you need at your fingertips to make your day even more enjoyable!
Overall though, the park has a wonderful collection of slides that include a wide variety of thrills and fun!
And the theming and attention to detail around every corner was amazing!
We absolutely LOVED this park! Next time we visit the UAE we will budget even more time to do a full day here! And with the Warner Bros park being built right next door, maybe even spend a few days in Abu Dhabi!
Thanks again for reading! We will be back with another installment soon!
Oh yes, be sure to
POST YOUR COMMENTS!!!
(we took the time to write the report, the least you could do is say something nice about it!)