Twister 360 Degree Video:
https://www.facebook.com/themeparkreview/videos/10154359392178566/
(Watch using the Facebook mobile app!)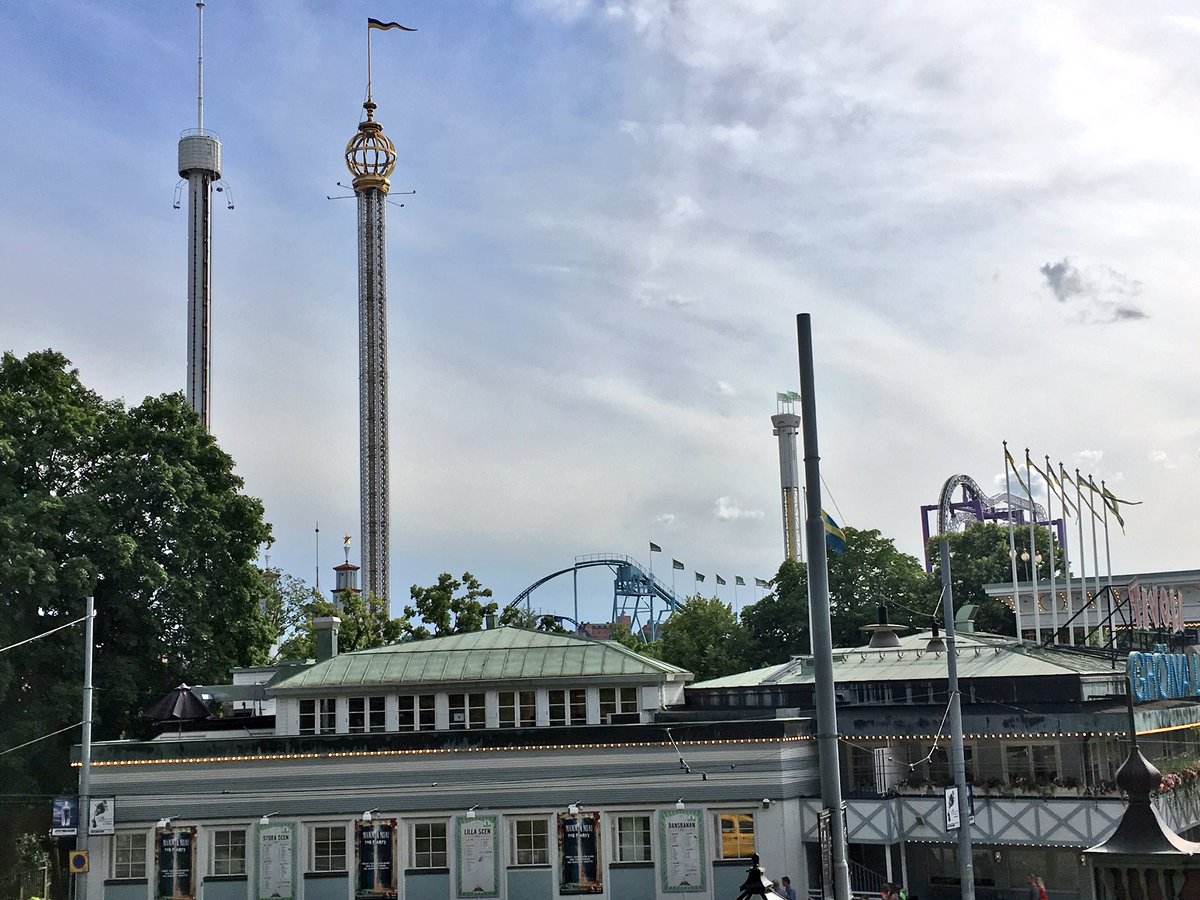 We have arrived at one of my favorite "traditional" amusement parks! @gronalund!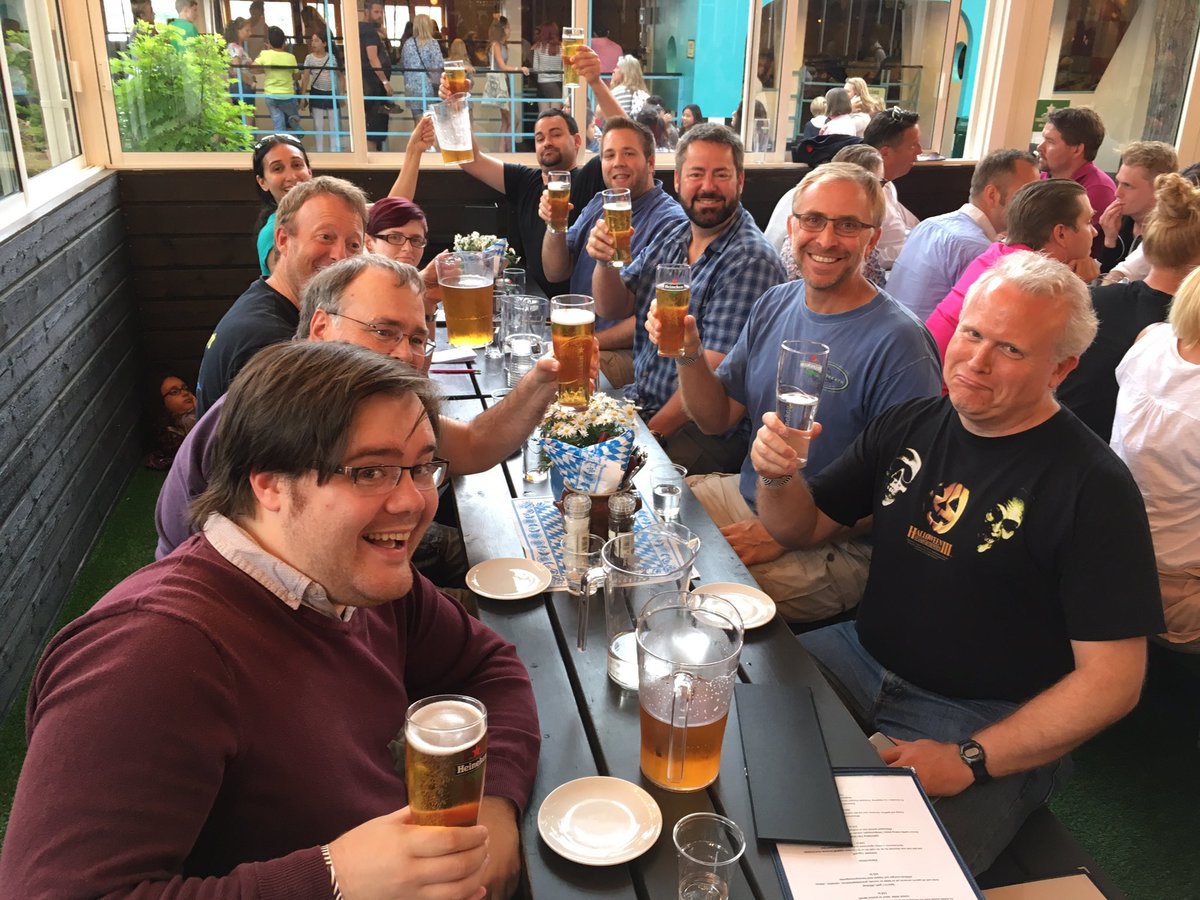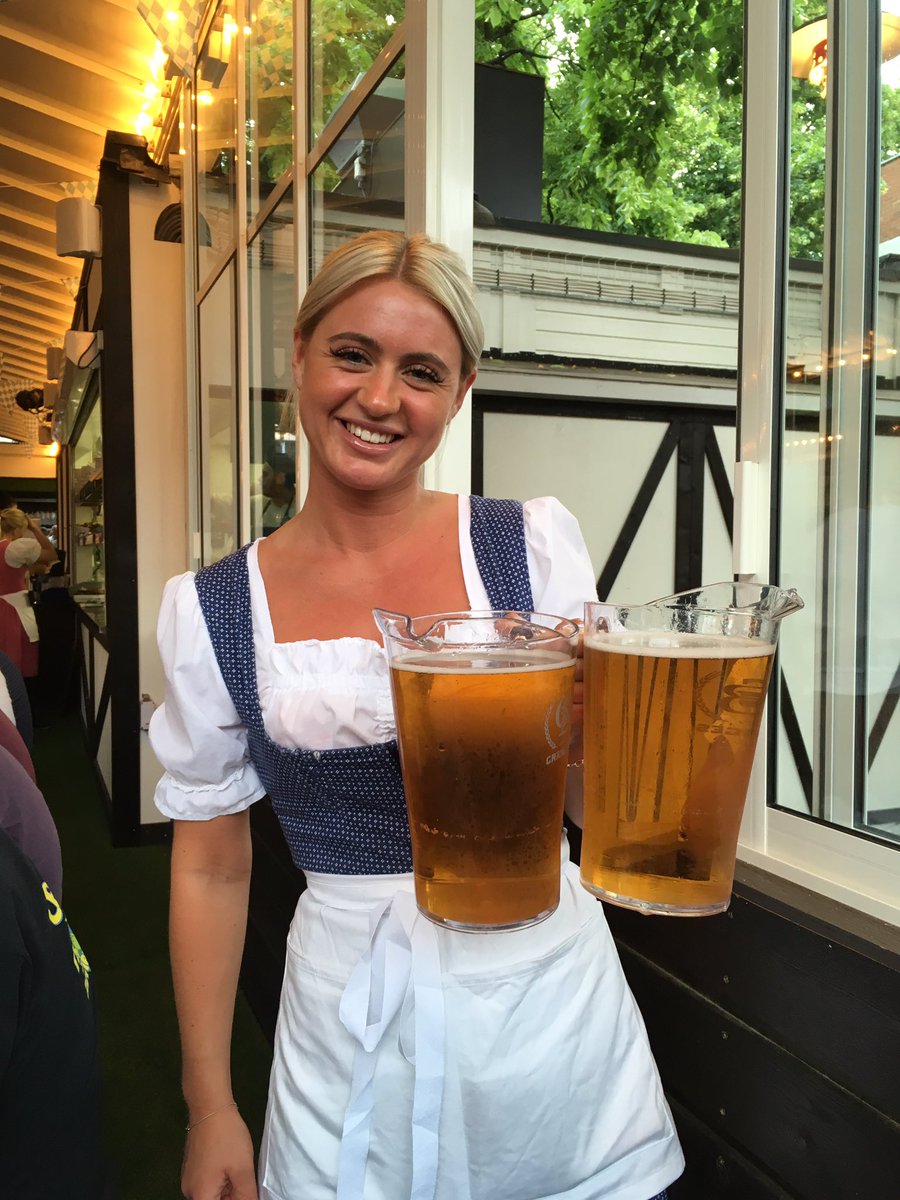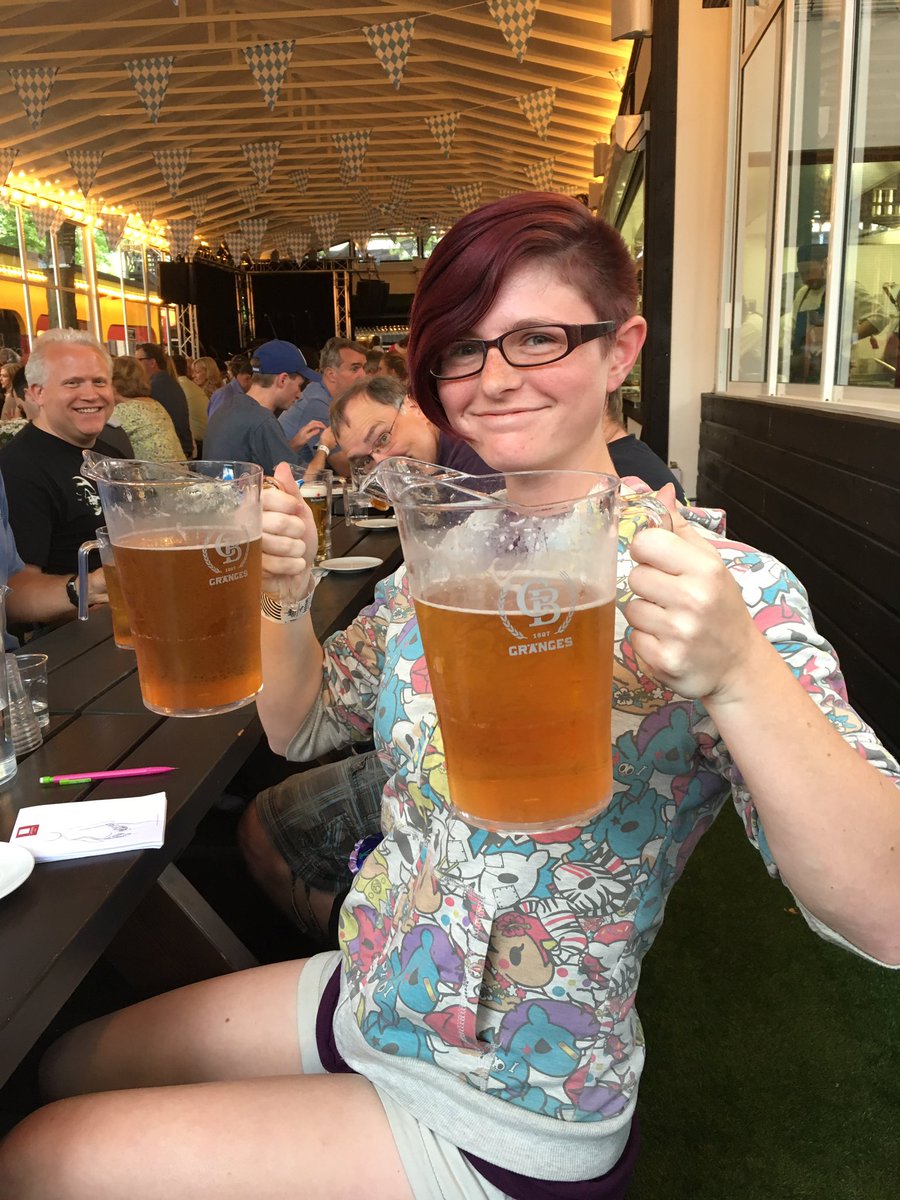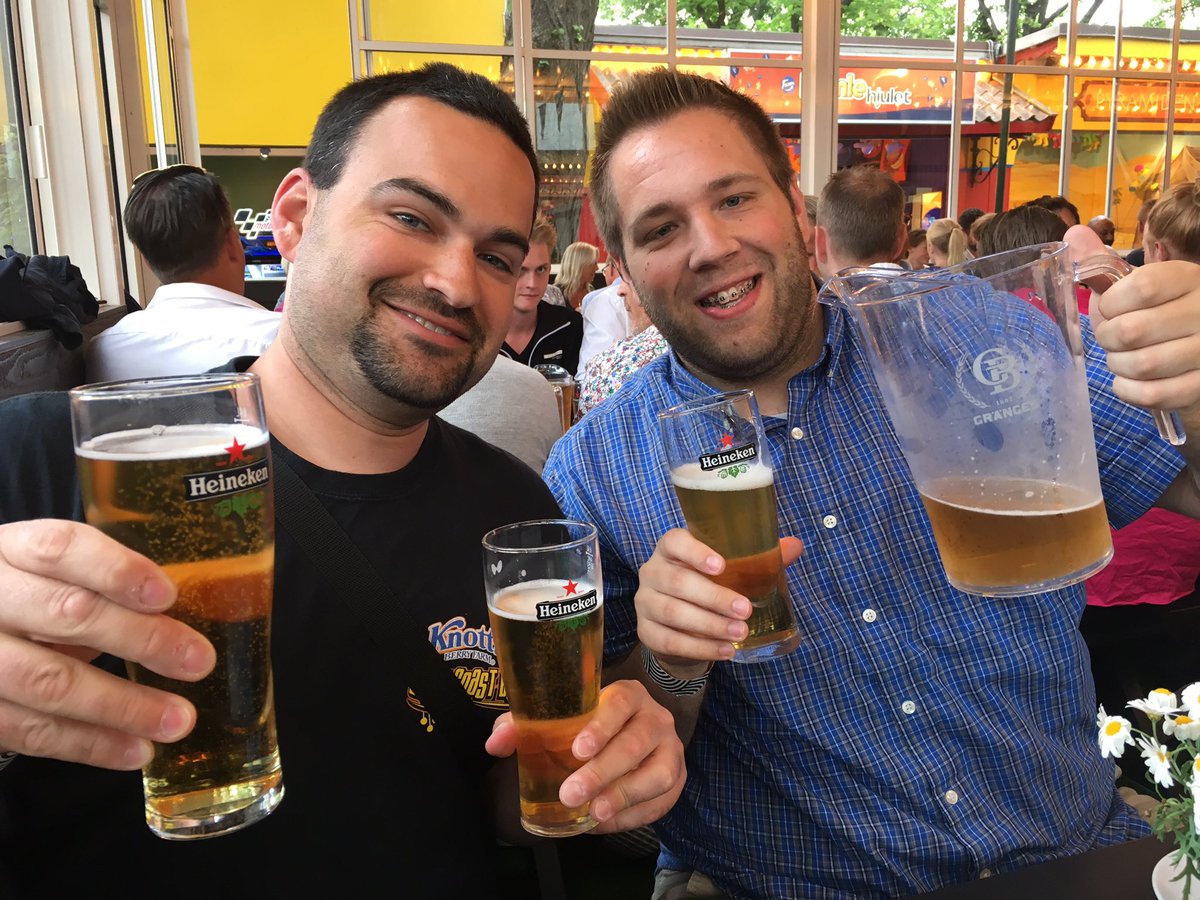 Upon entering @GronaLund we are immediately given lots of beer! Yet one more reason why we love this place!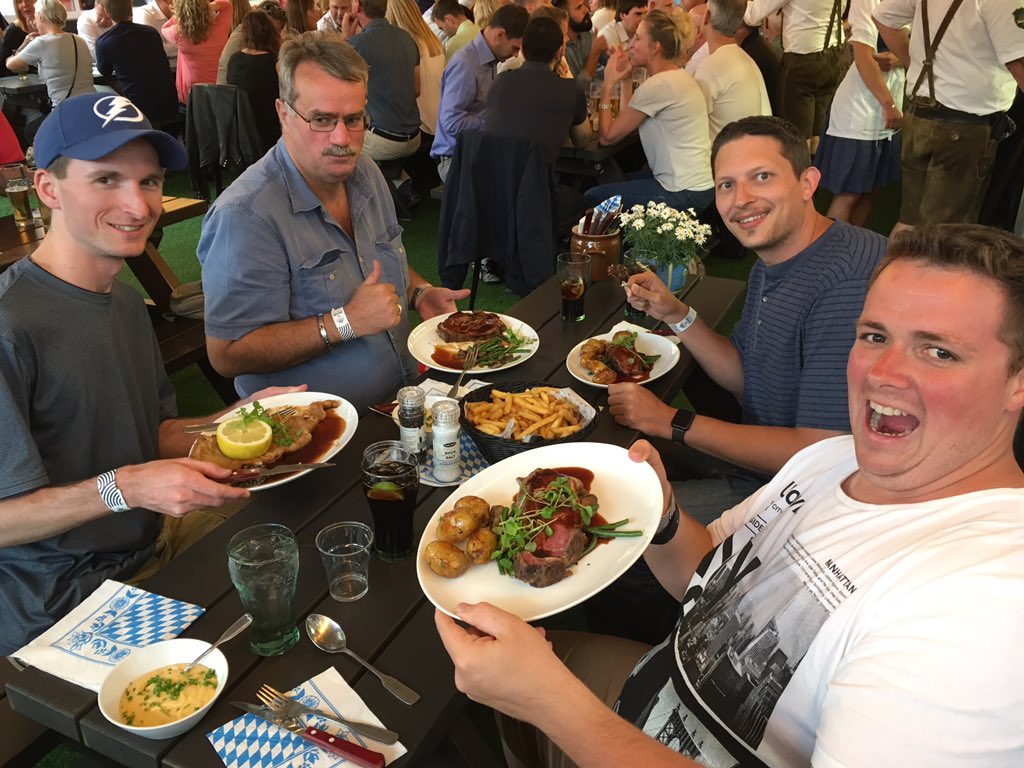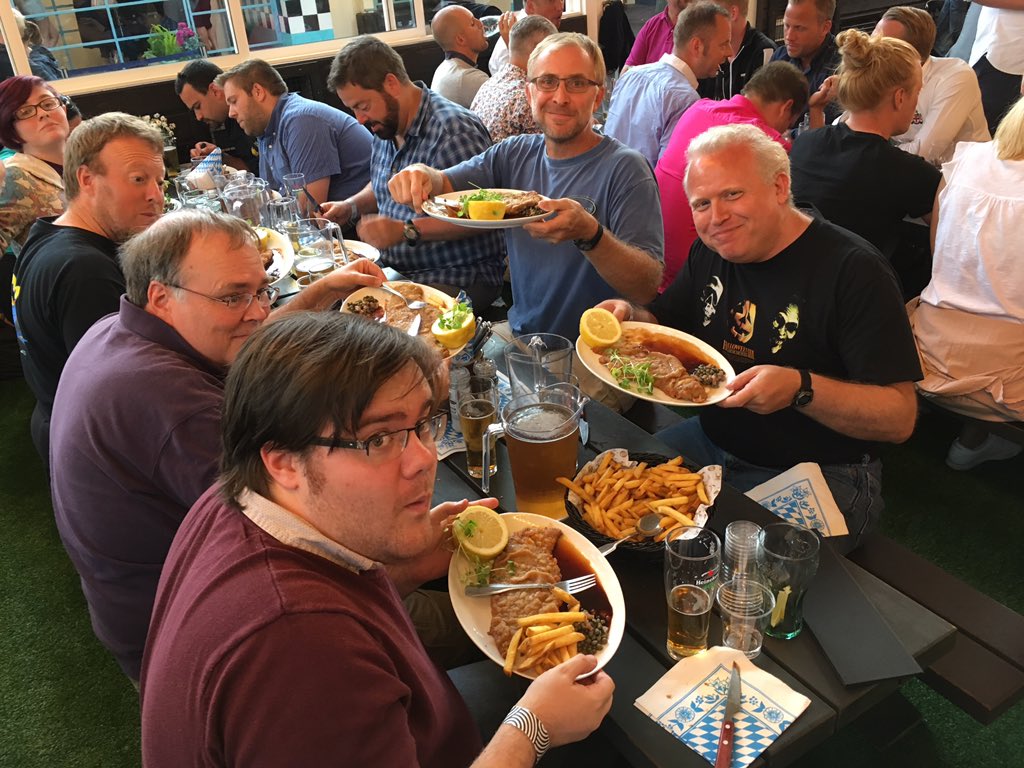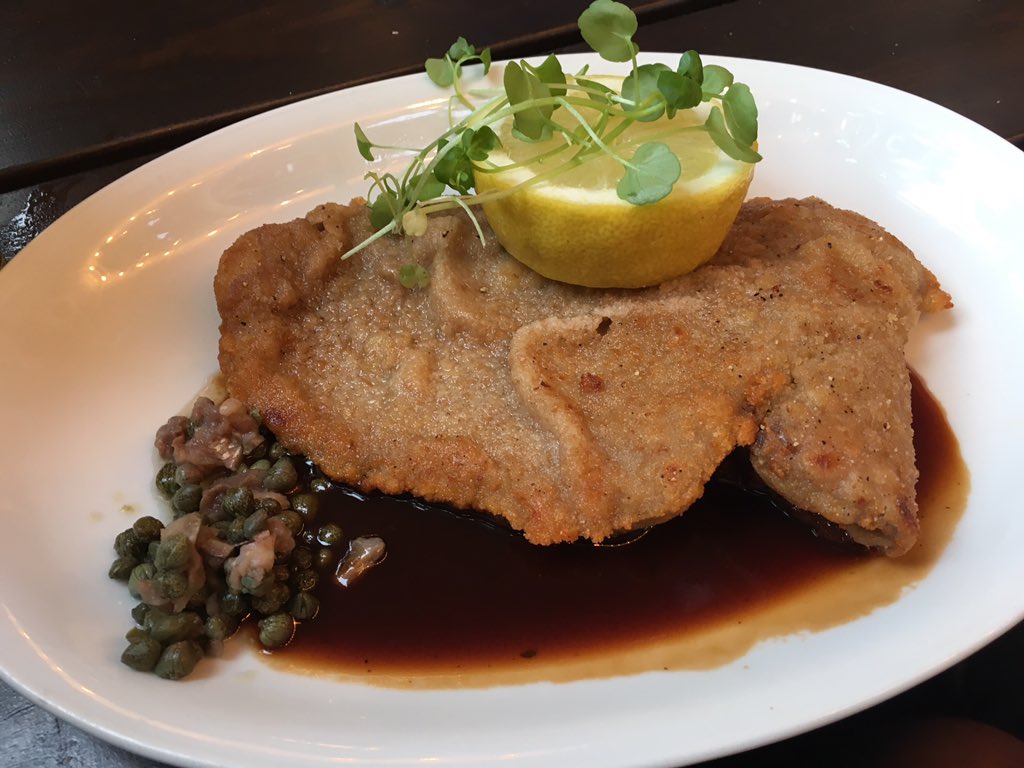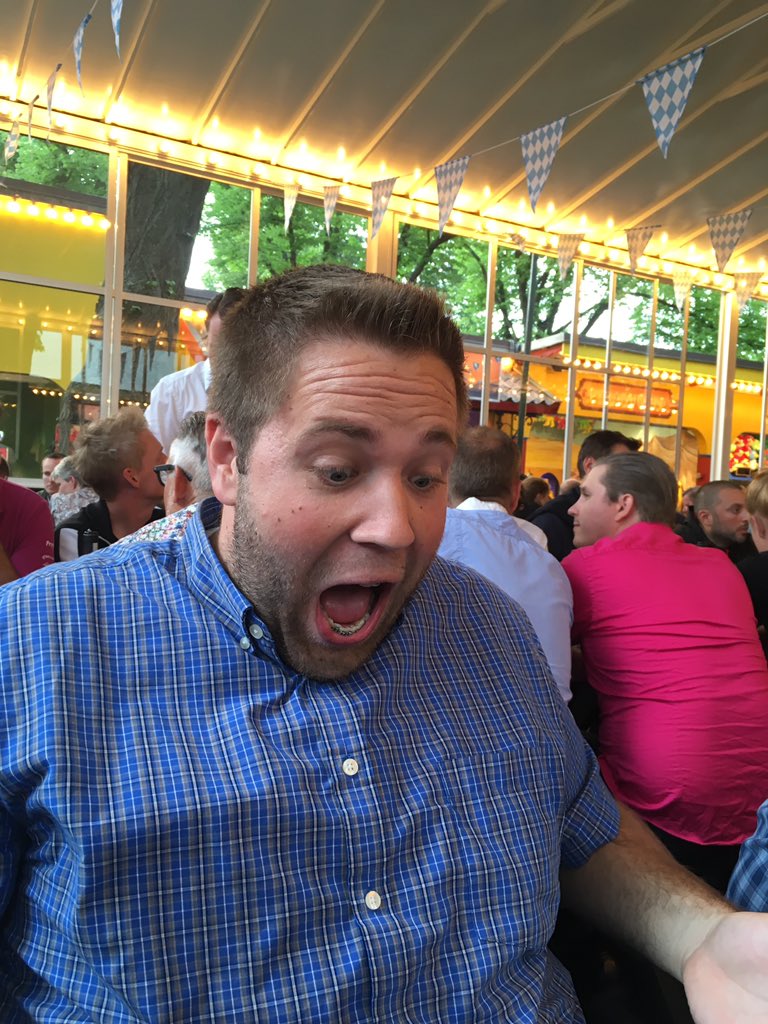 First we were given as much beer as we could drink followed by plates of meat! We love @GronaLund!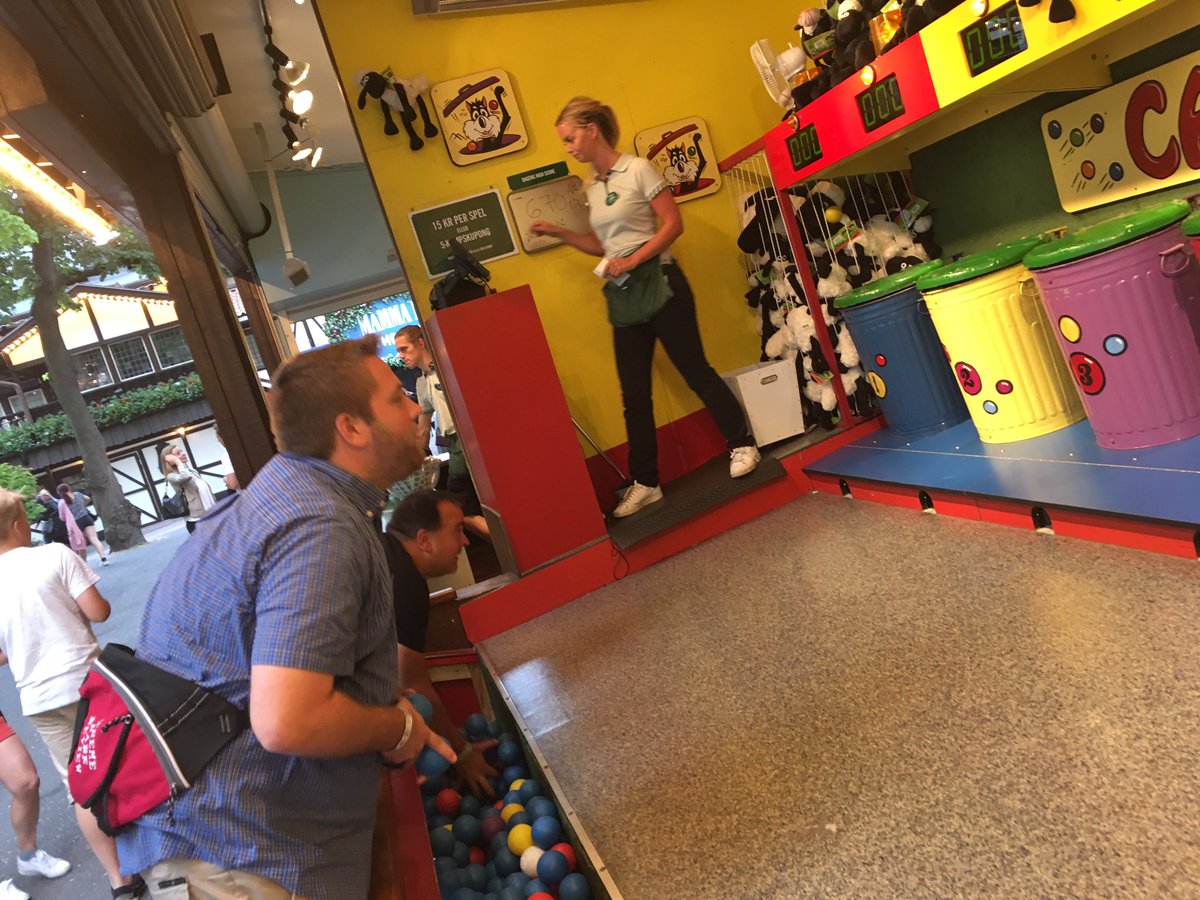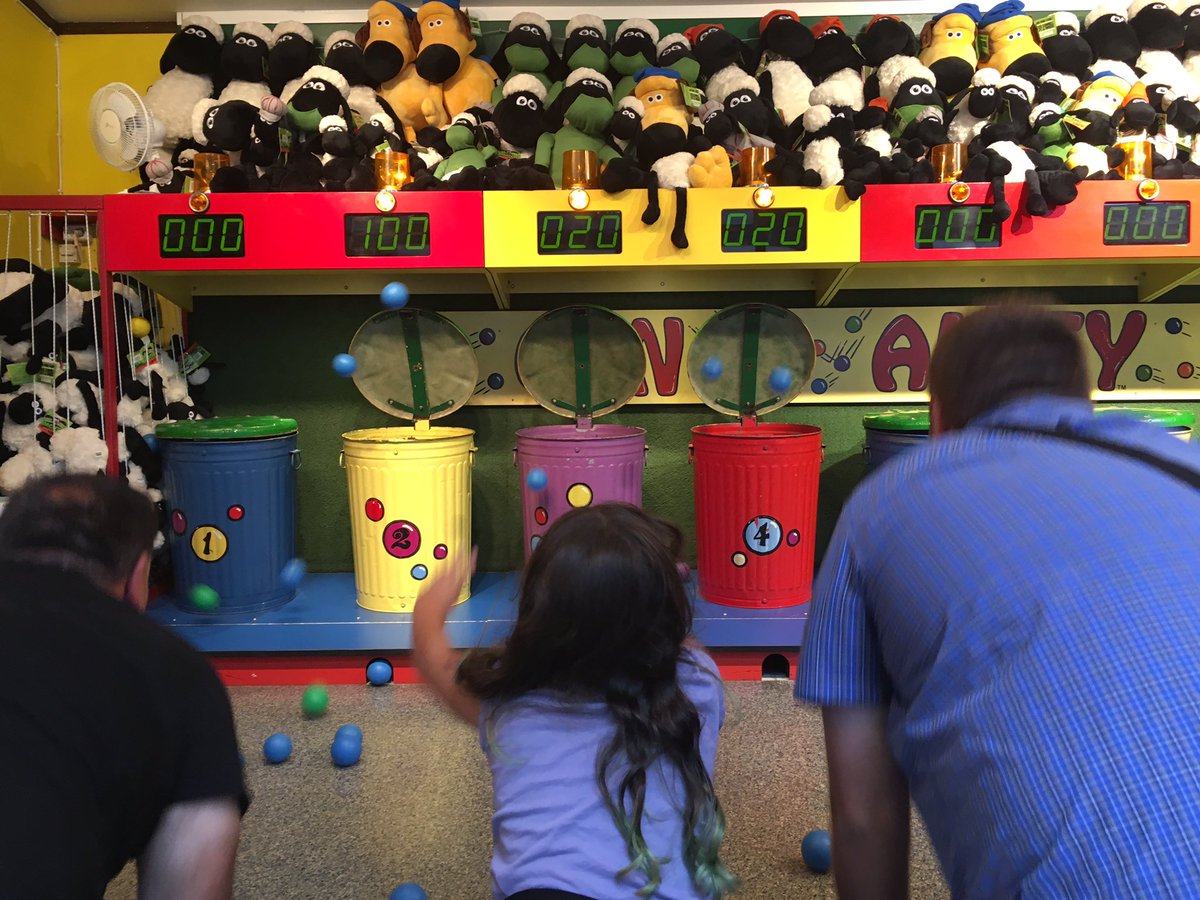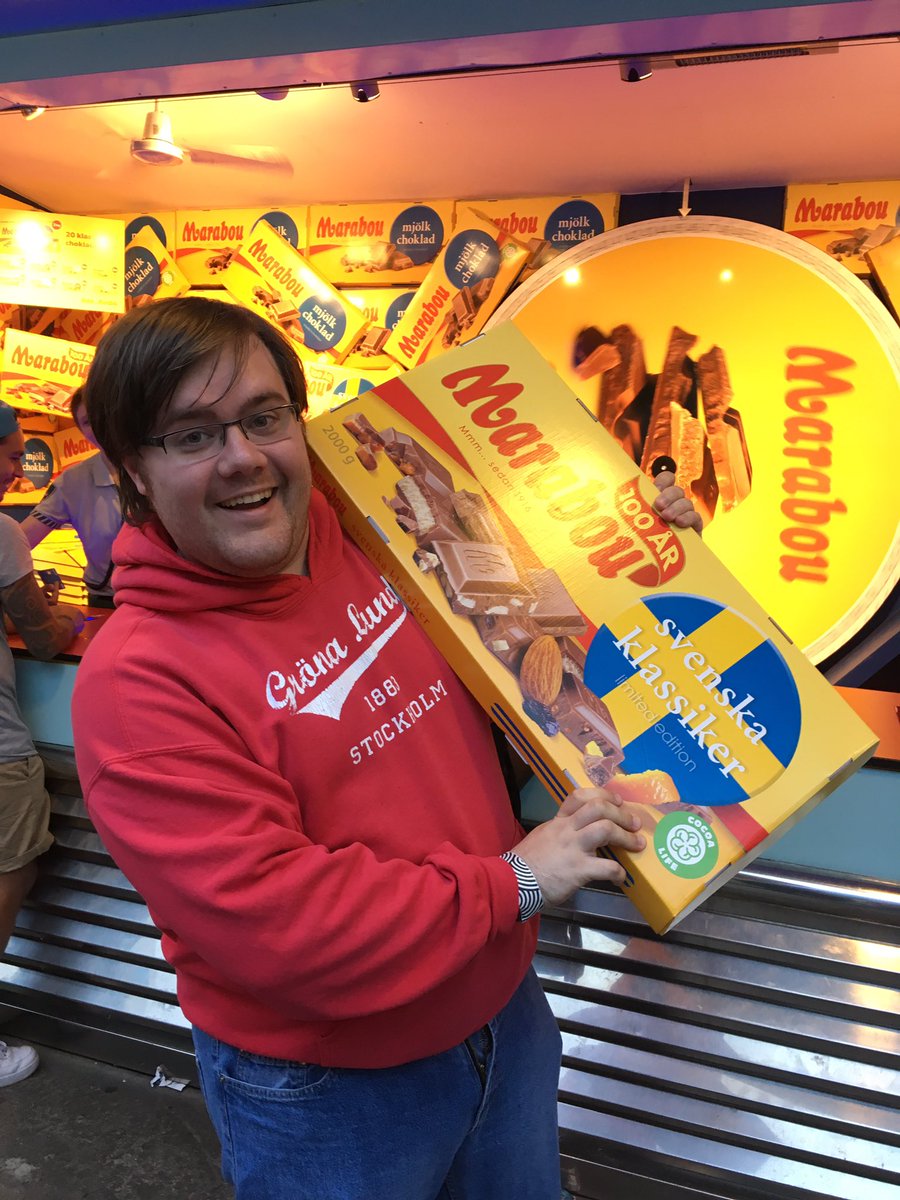 Games at @GronaLund you actually have to WORK for to get a prize! But they are damn fun and the prize is WORTH it!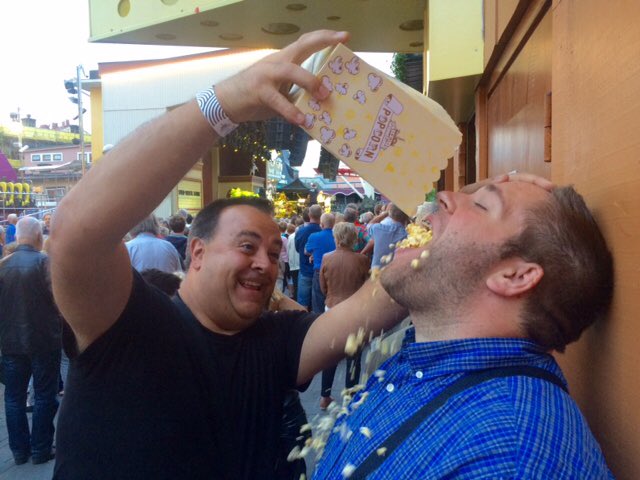 Garbles wanted a little bit of popcorn...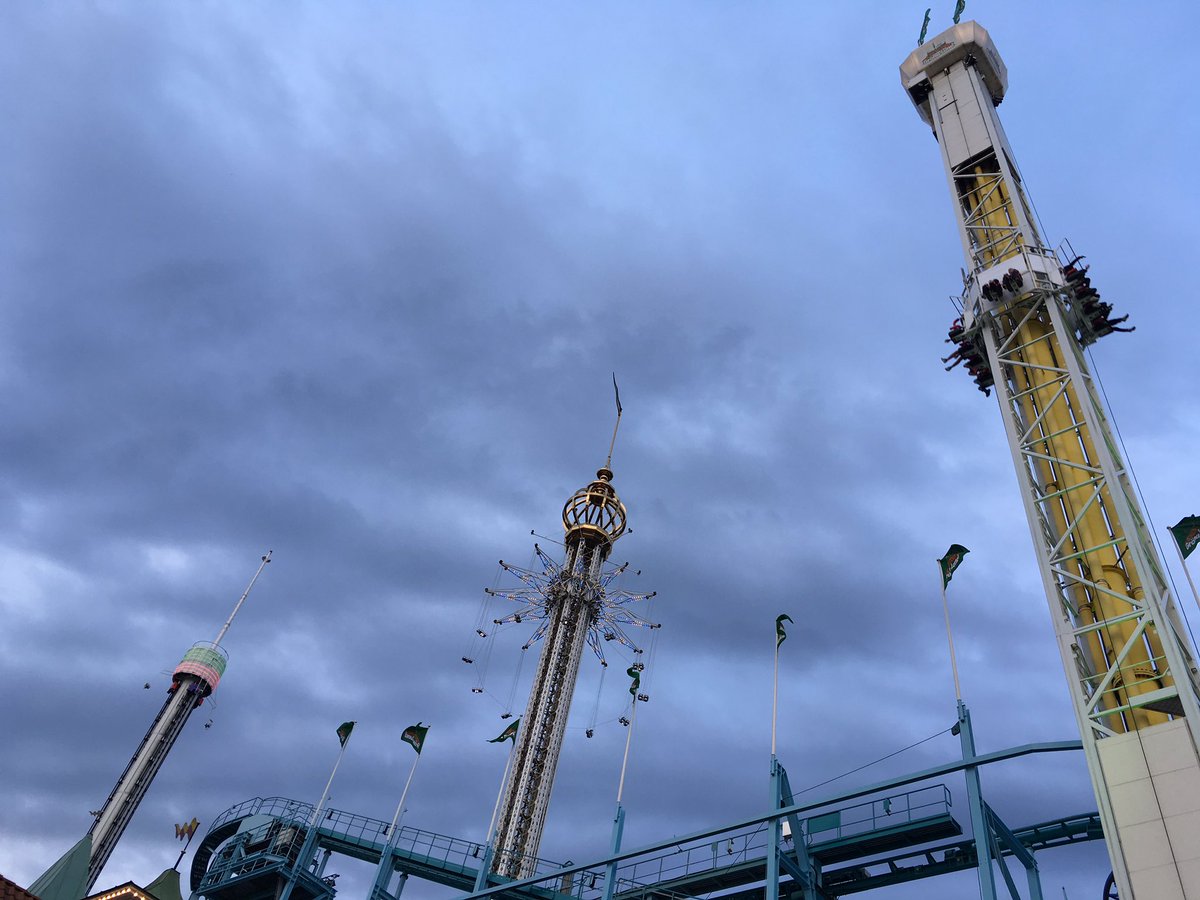 Grona Lund has three awesome tower rides and next year they will add a fourth "Falcon's Fury" style!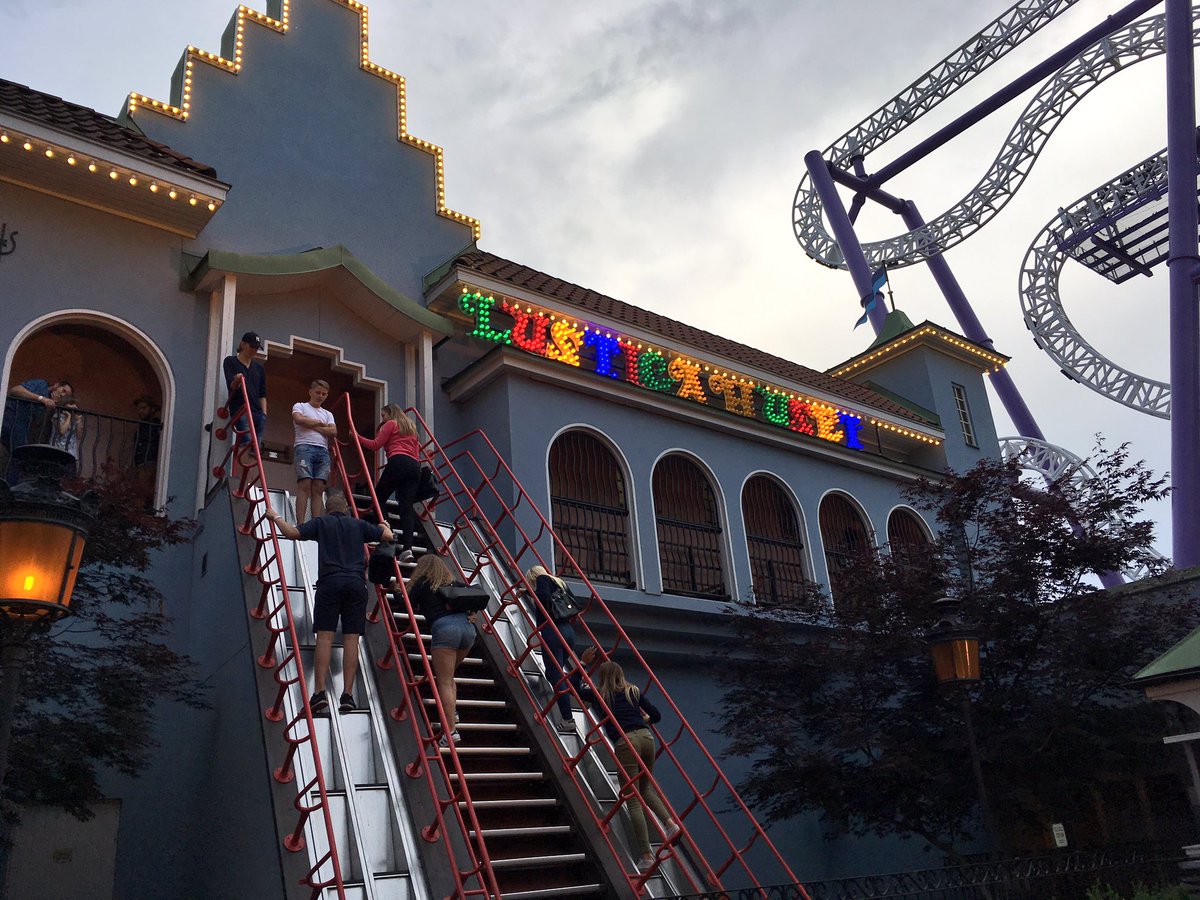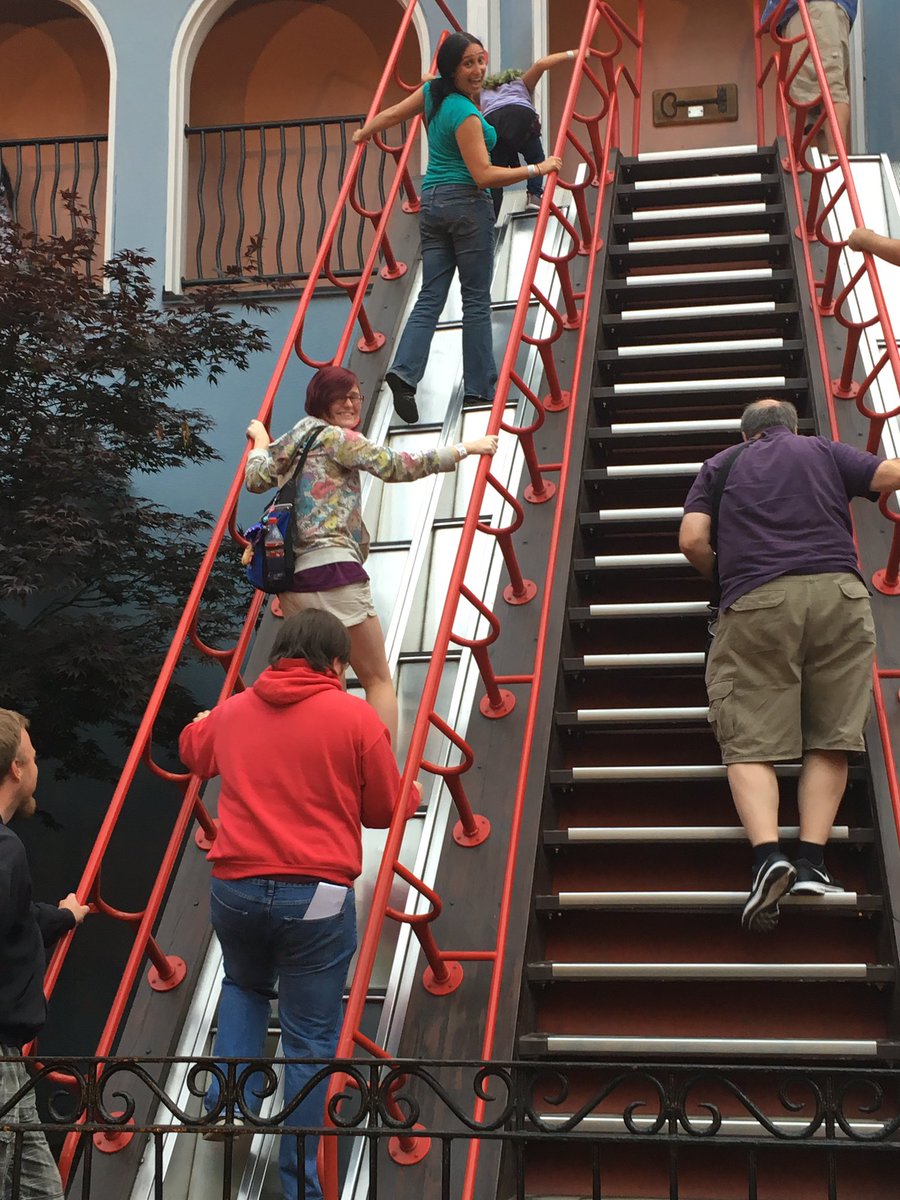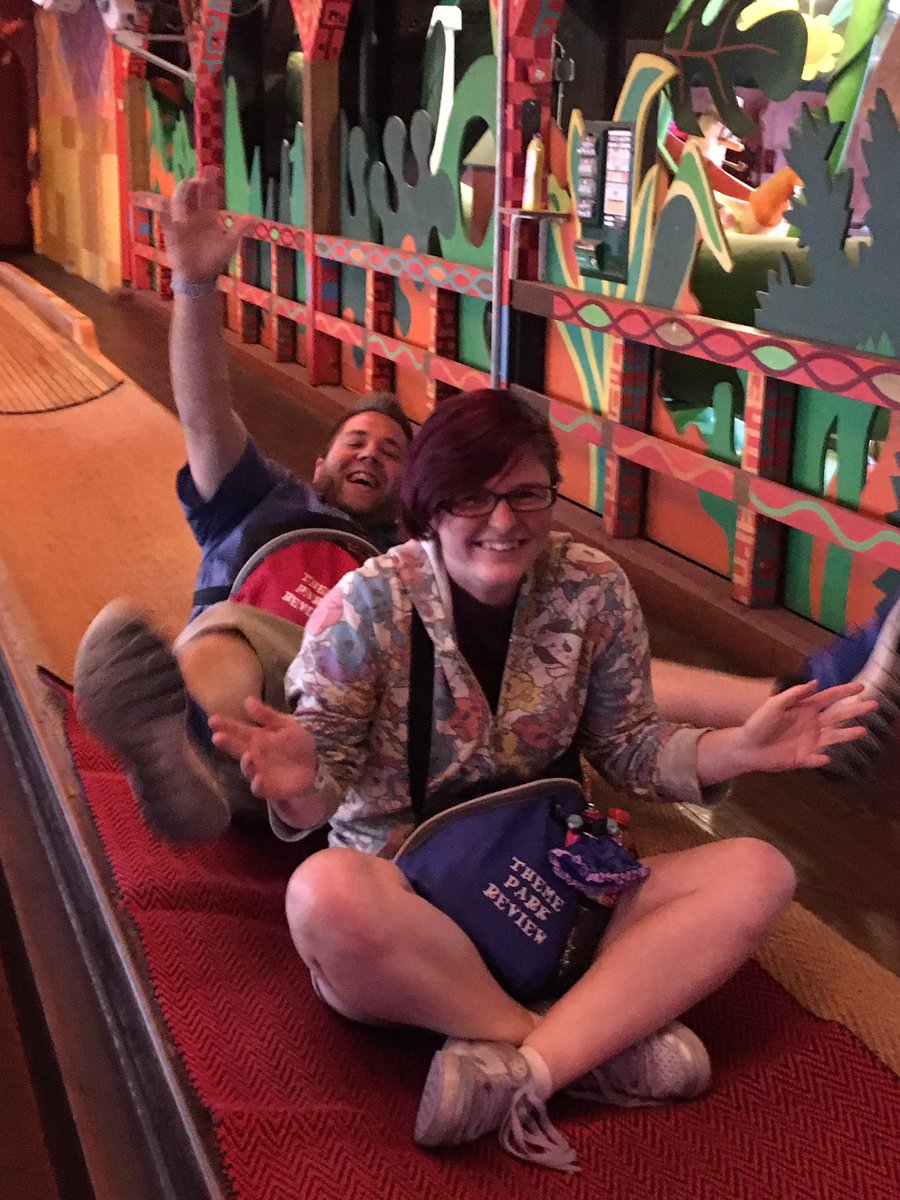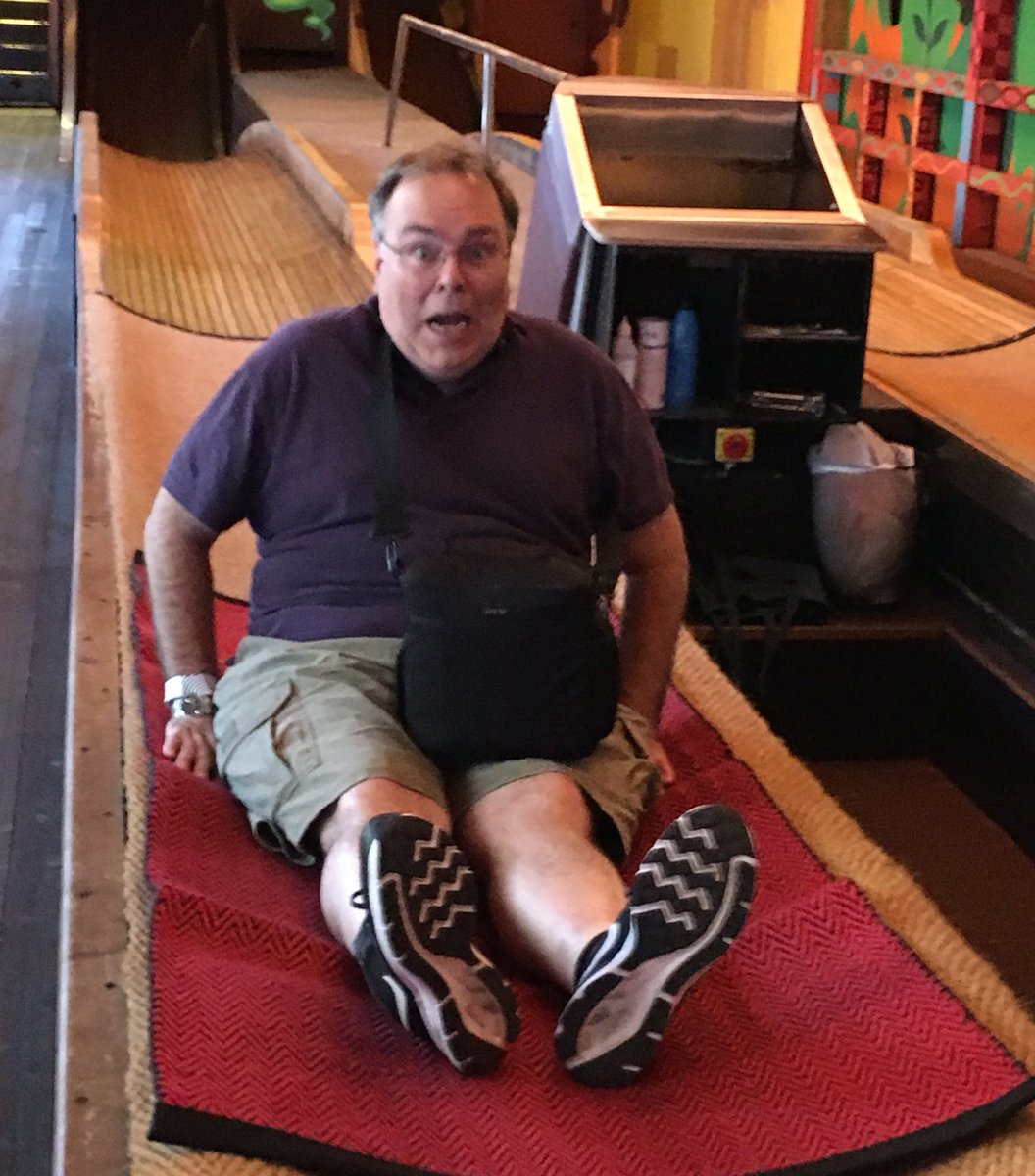 This fun house @GronaLund is seriously kick ass and it will KICK your ass!!!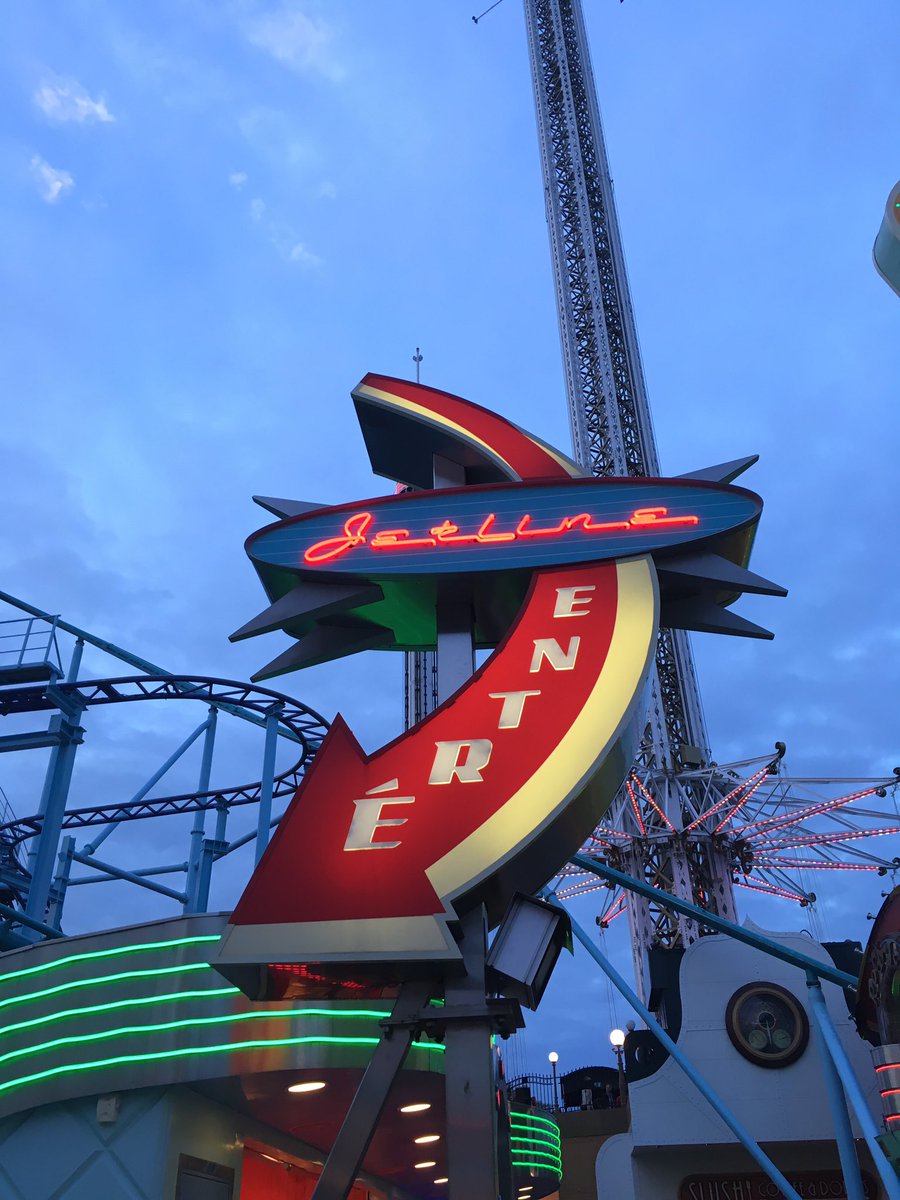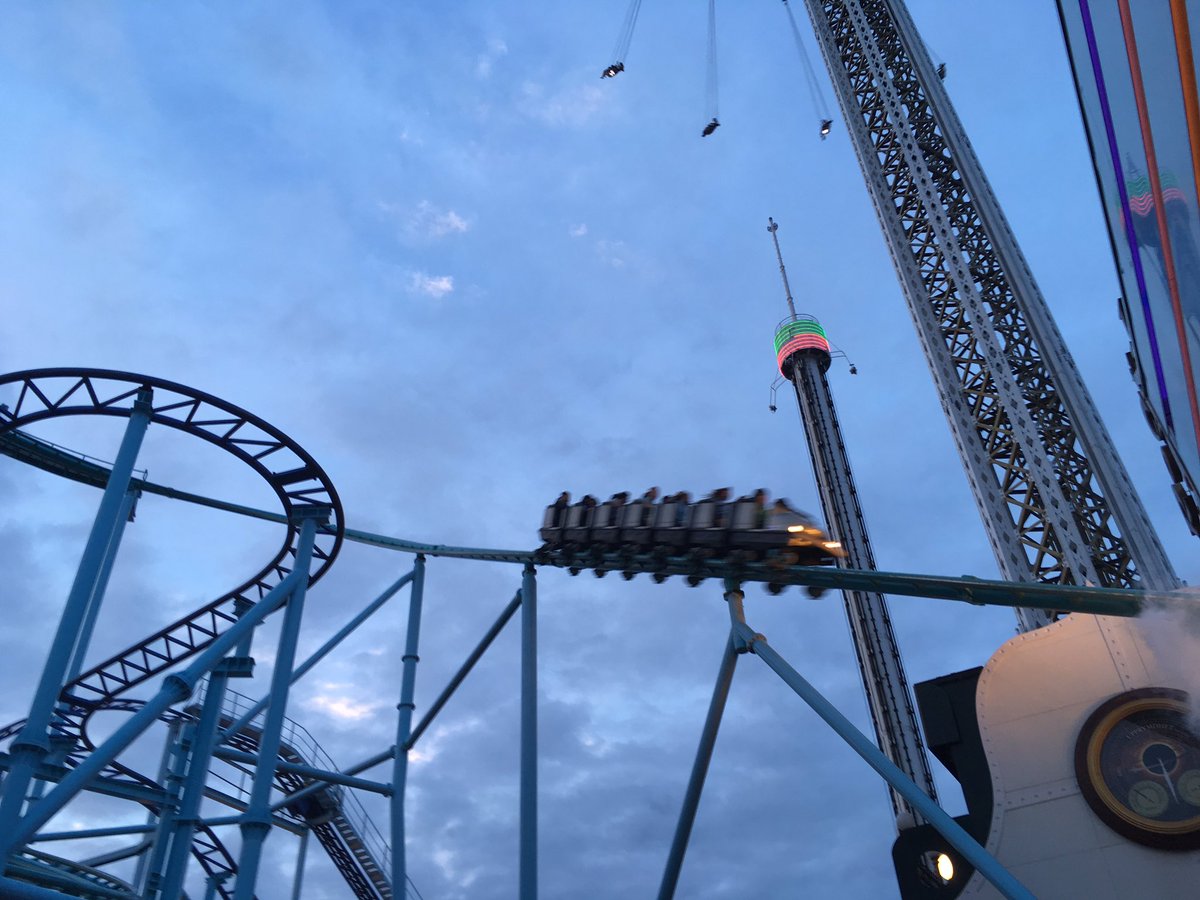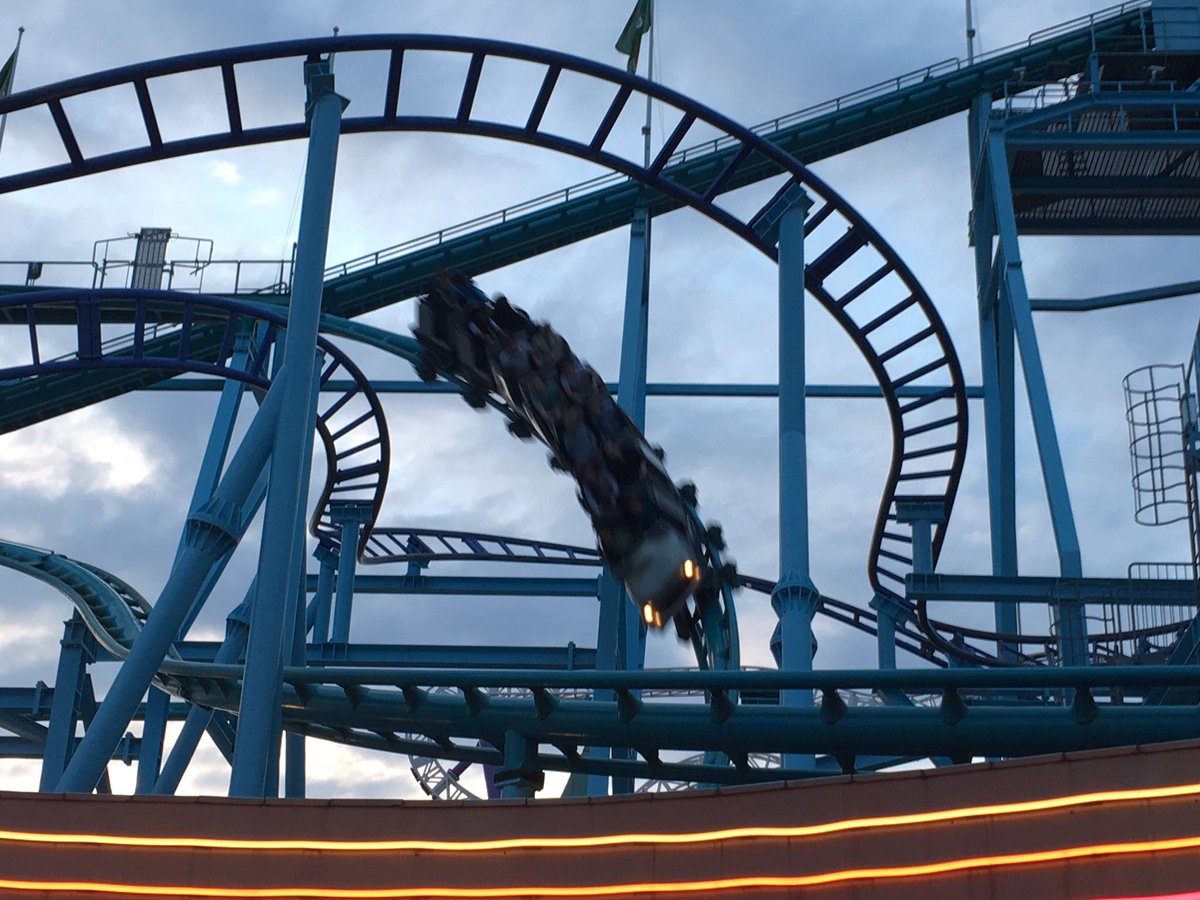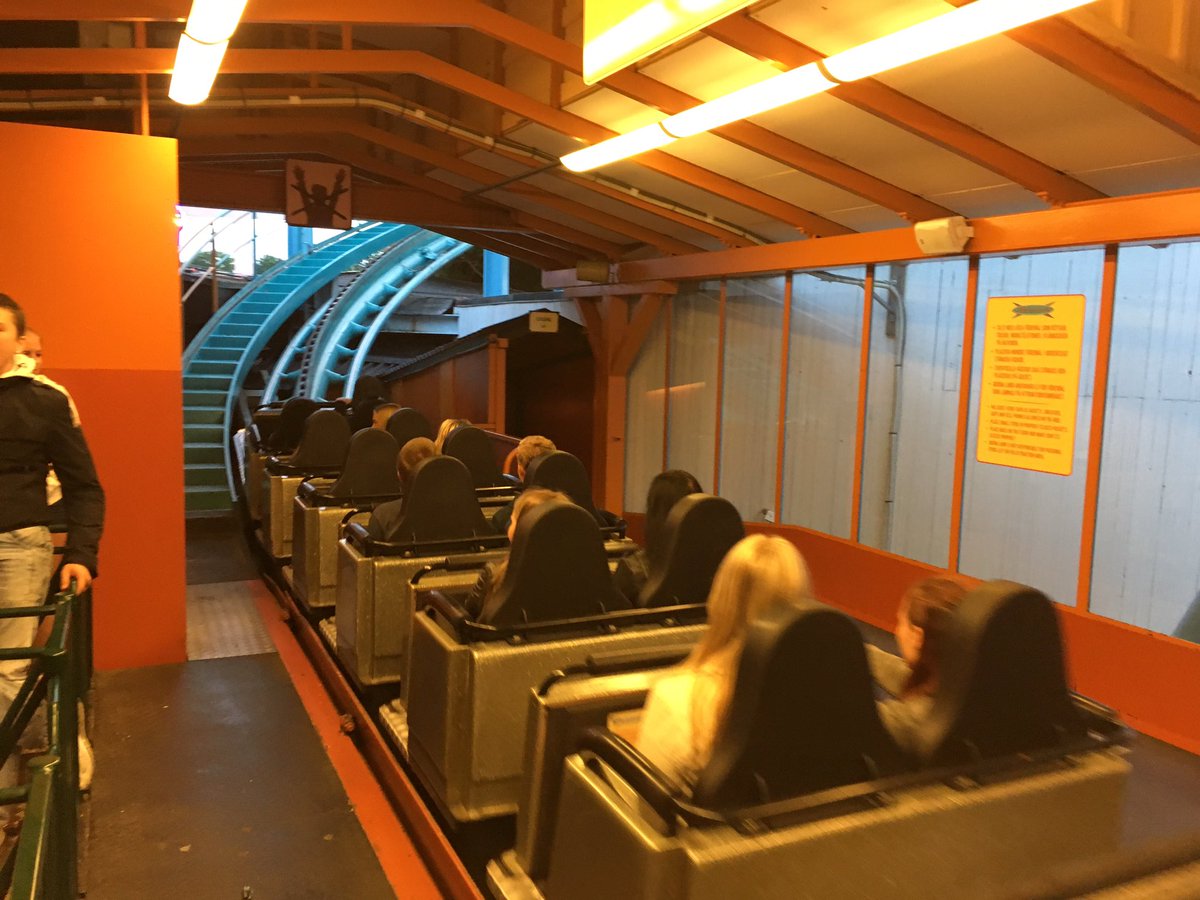 Jetline @gronalund might be one of the oldest coasters in Sweden but it still really kicks ass!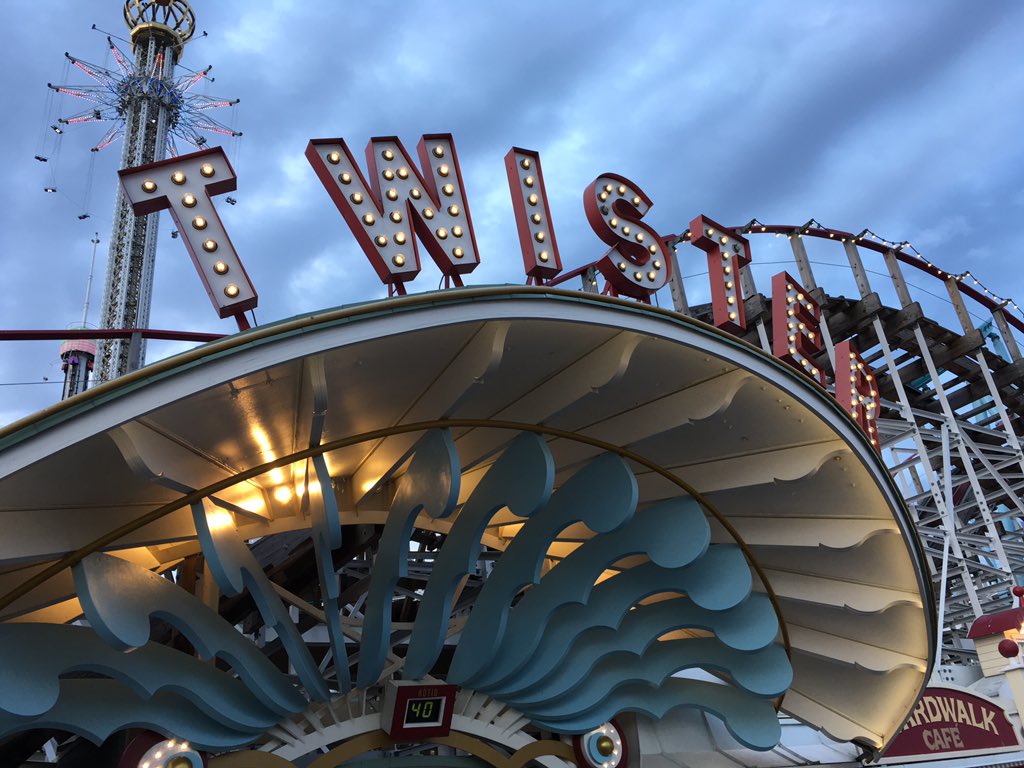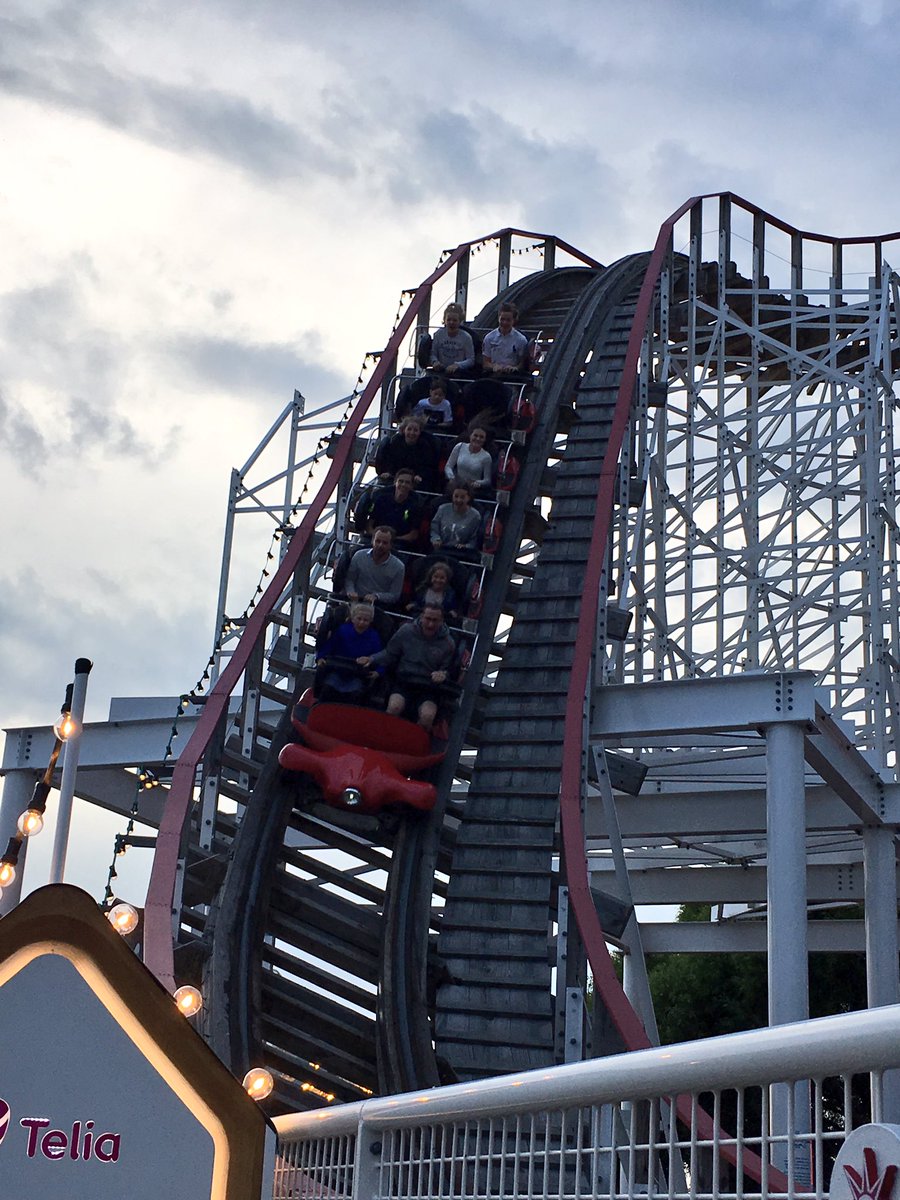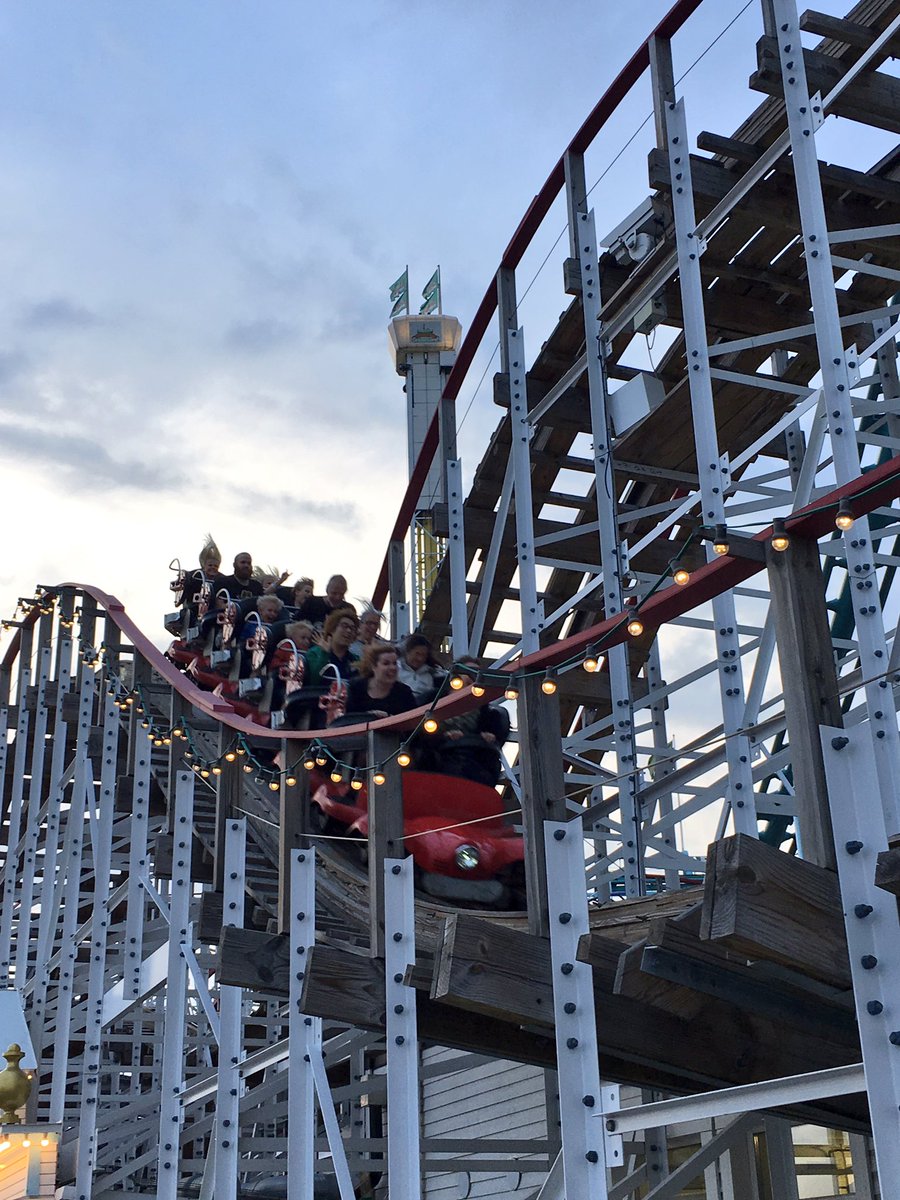 Twister is a fantastic @thegravitygroup woodie built in a very tight space!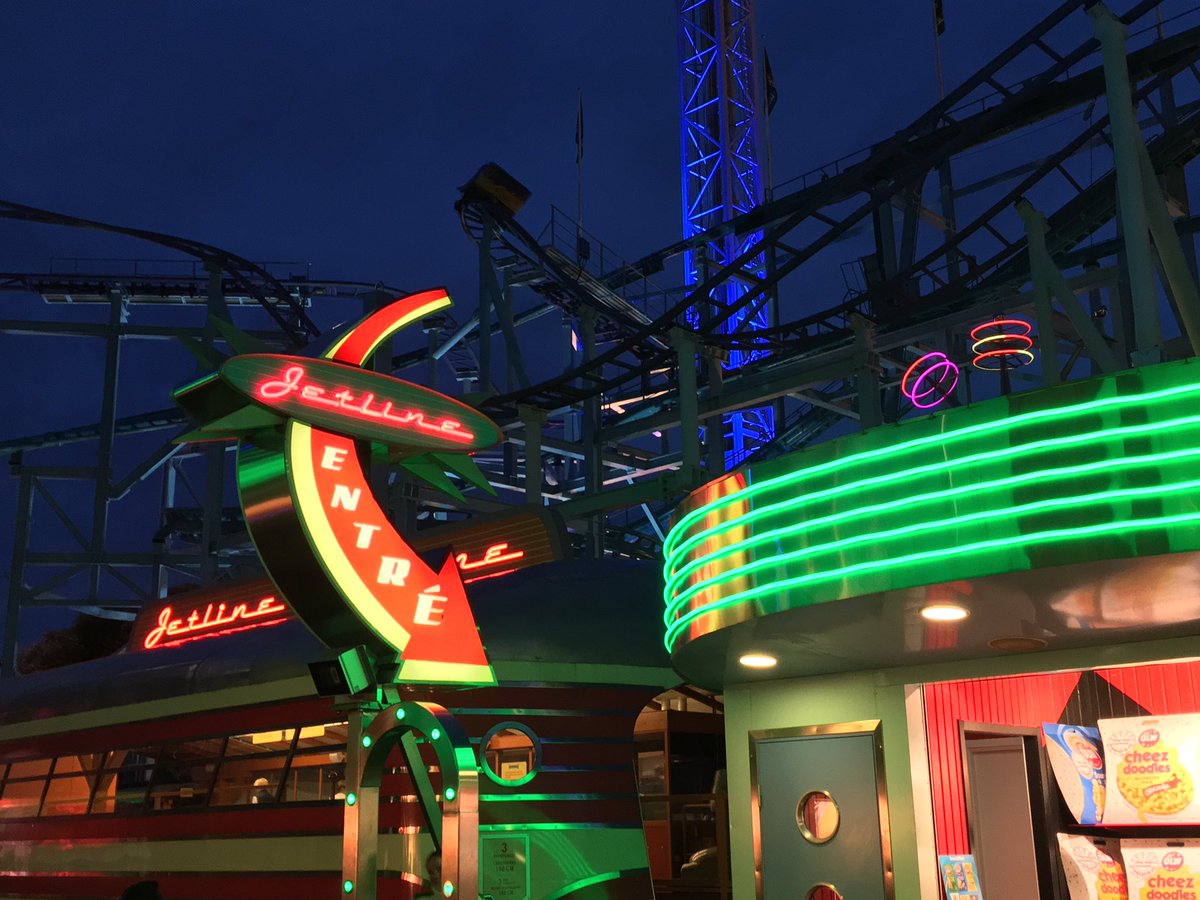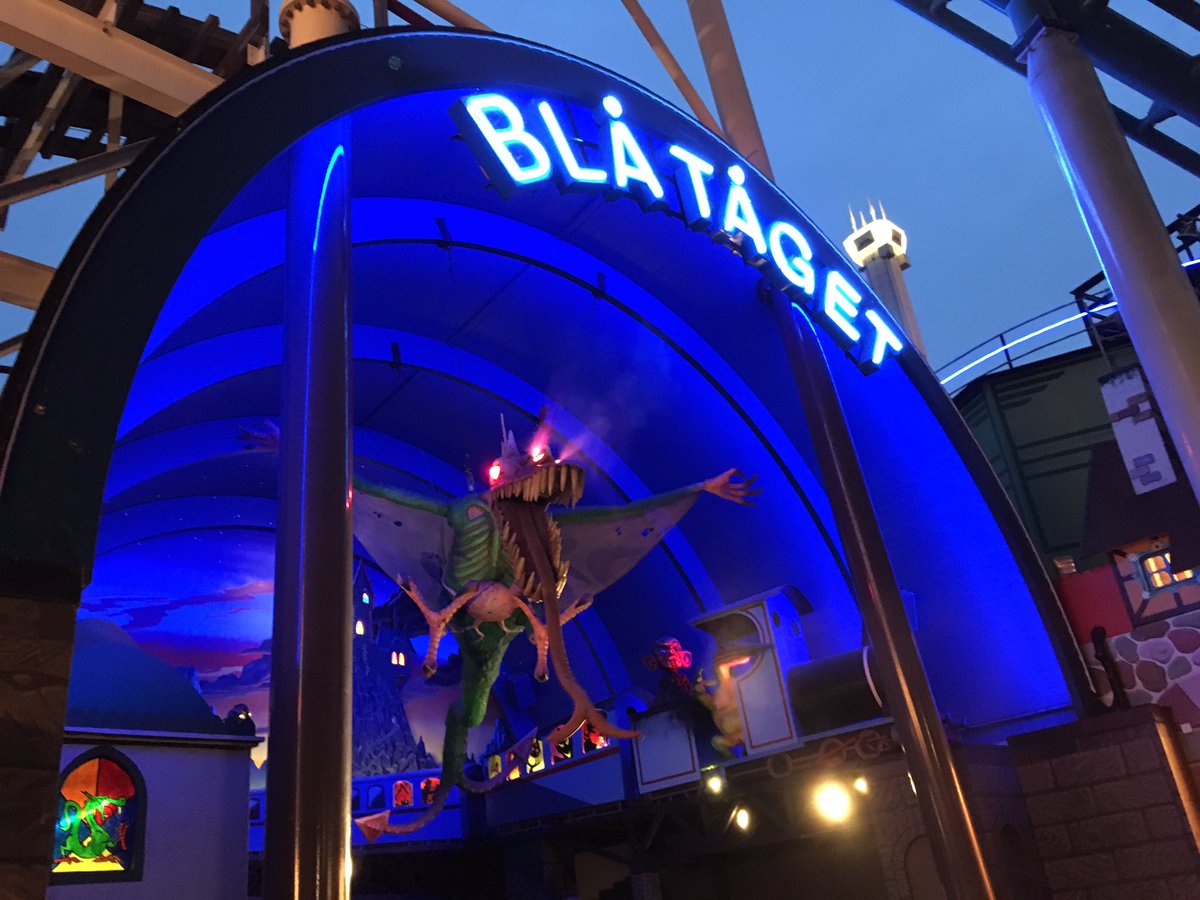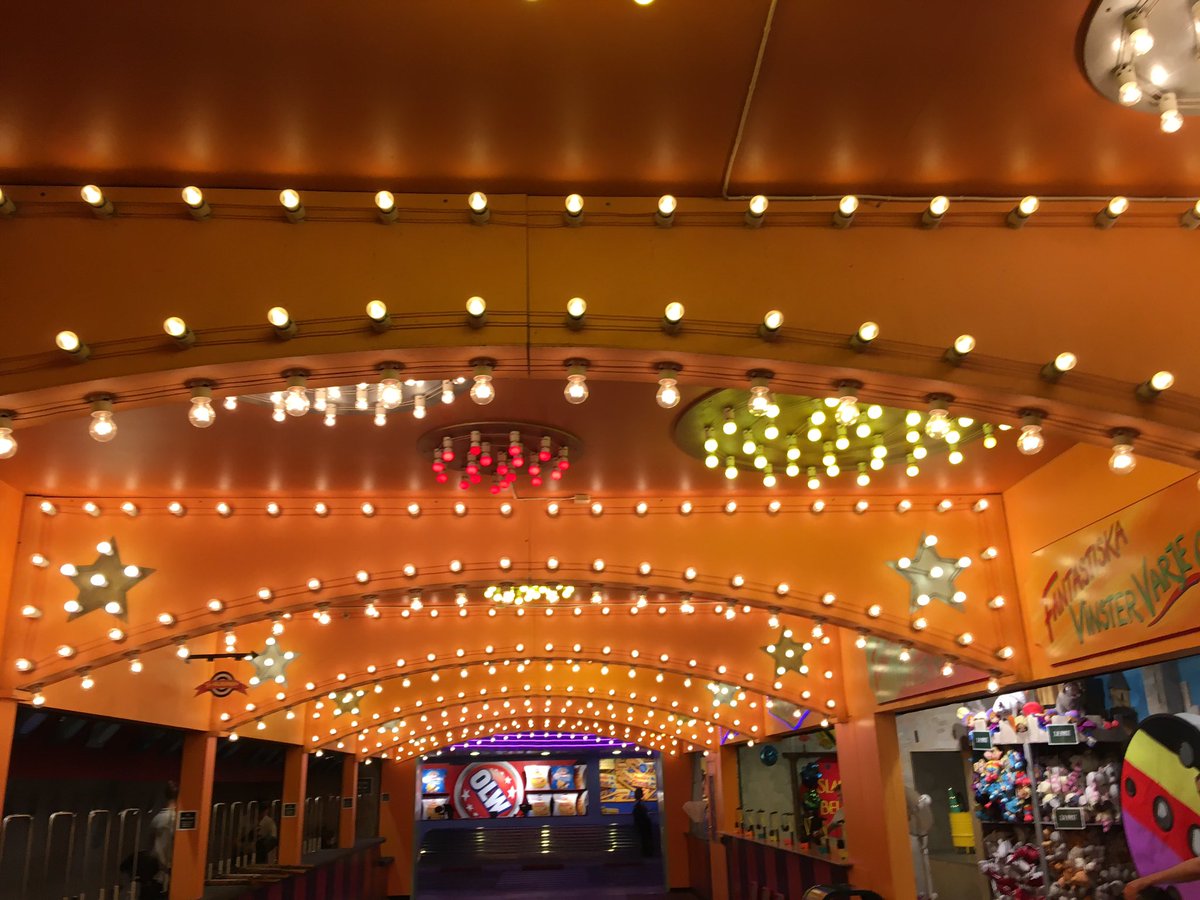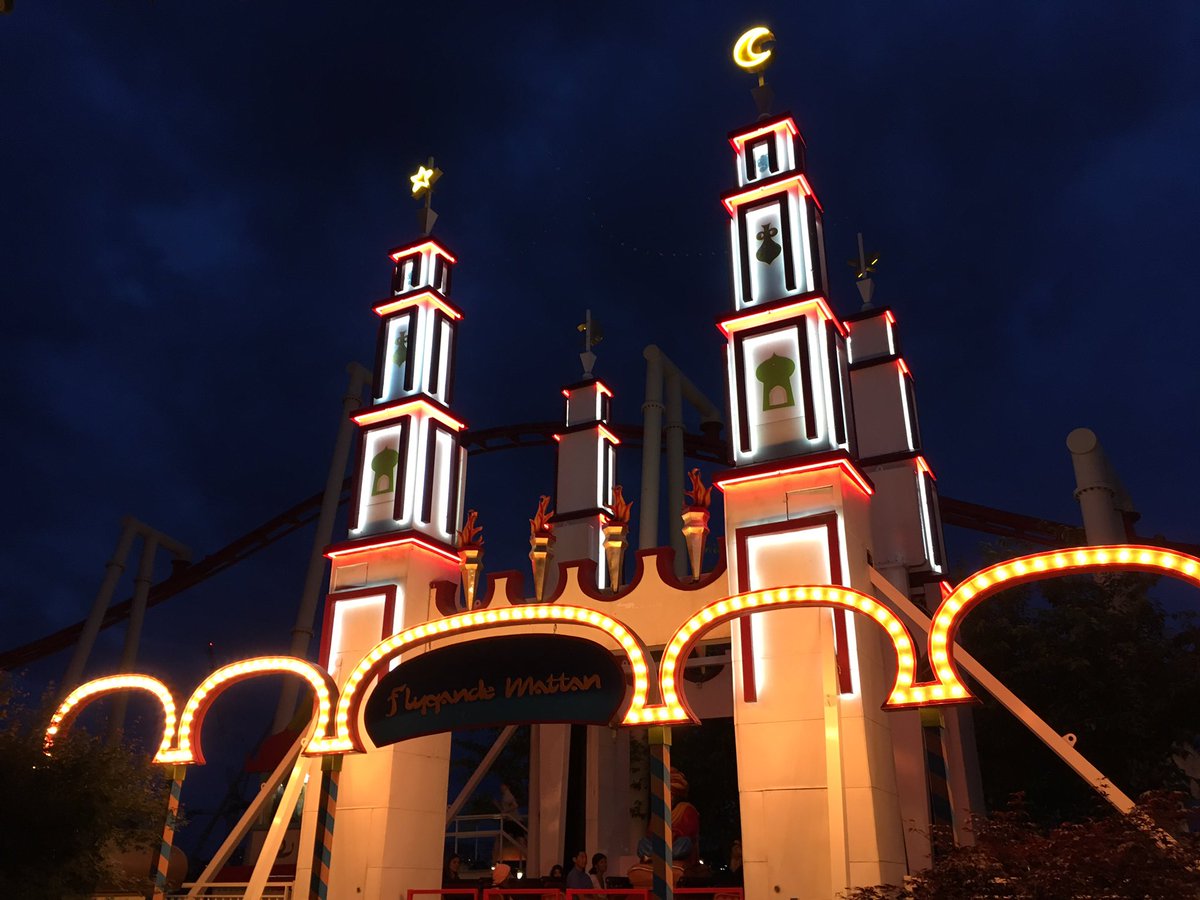 Was a great first night hanging out @gronalund! Will be back tomorrow!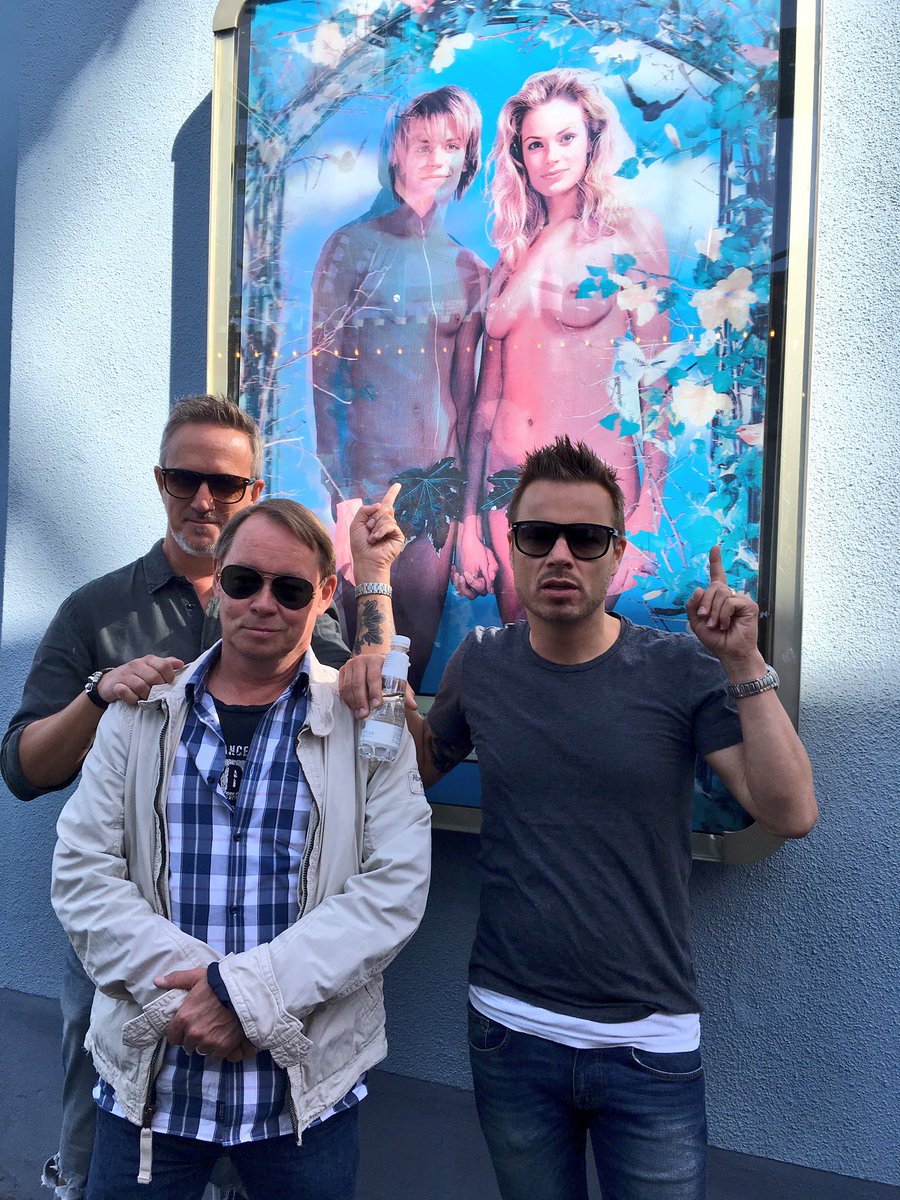 Good morning from @GronaLund! Mattias, Johan, and Peter once again welcome us to their amazing park!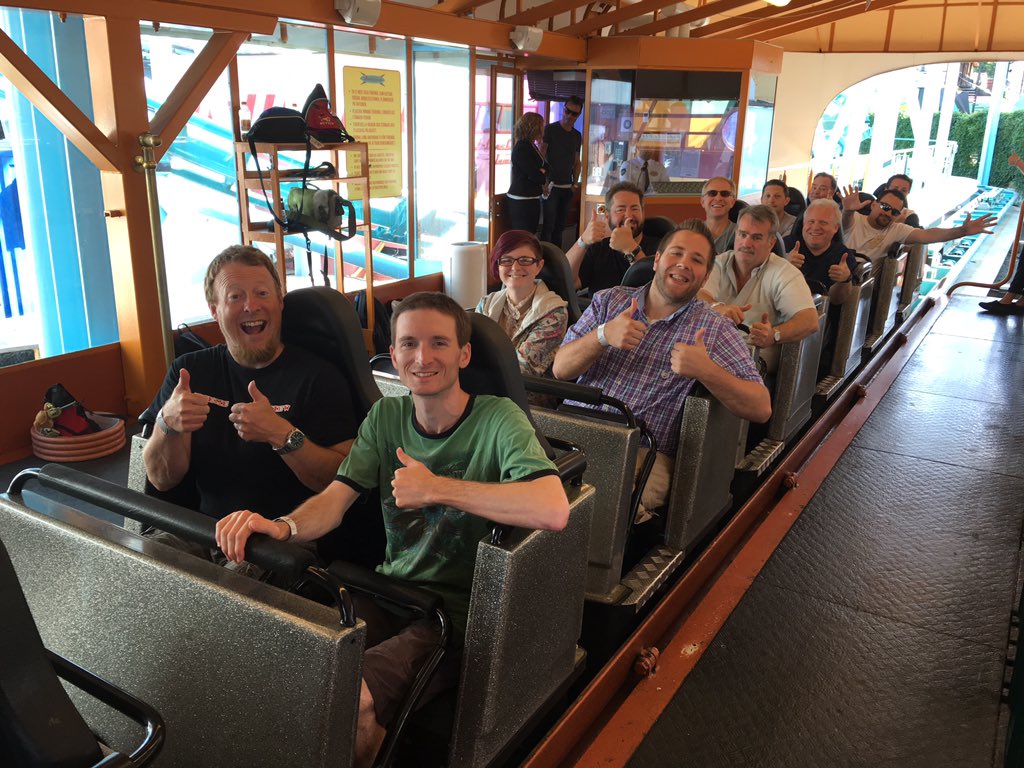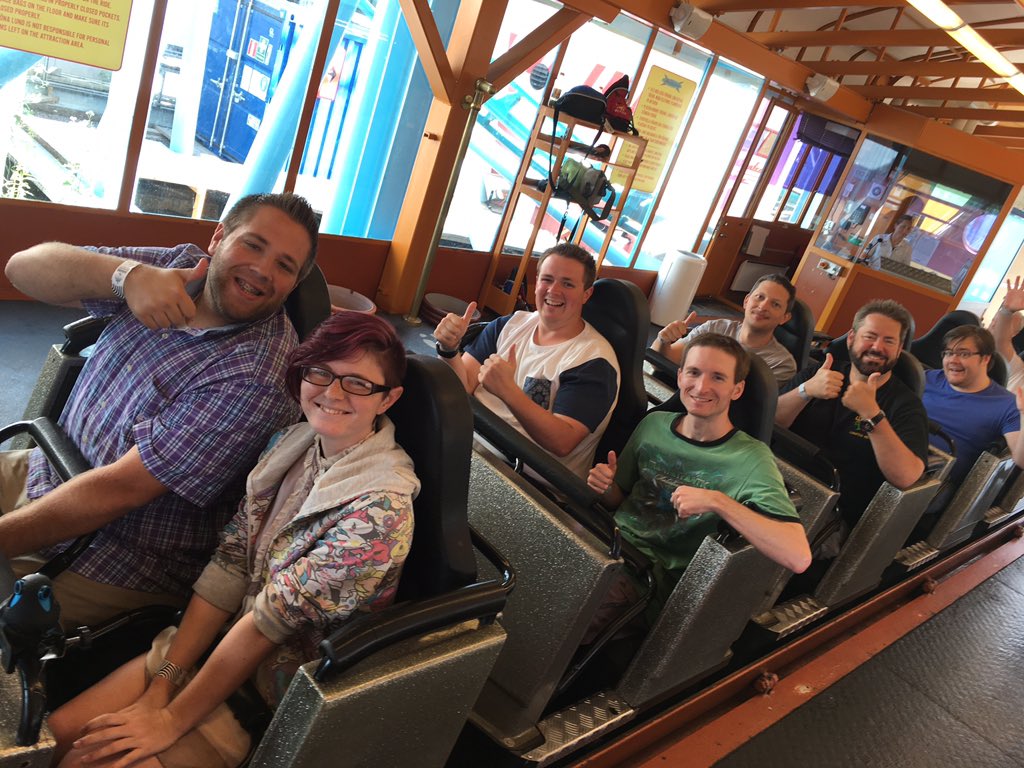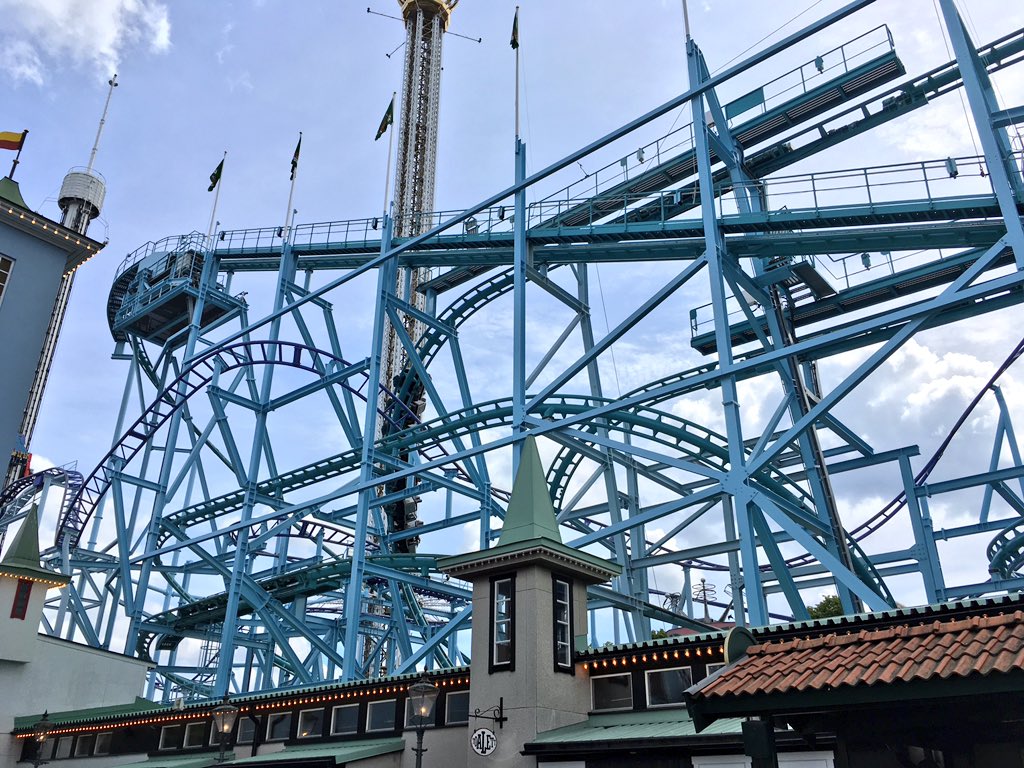 Starting the morning off right @GronaLund with some rides on Jetline!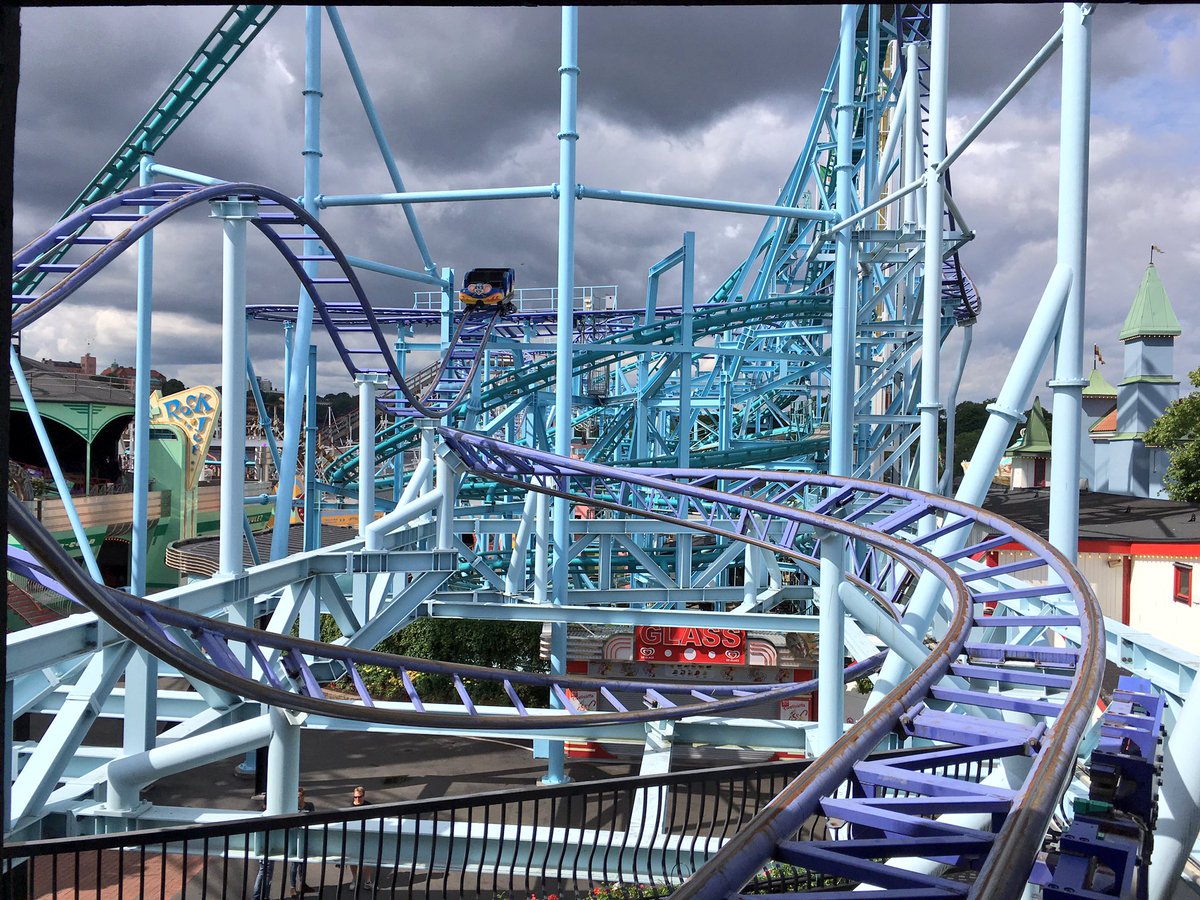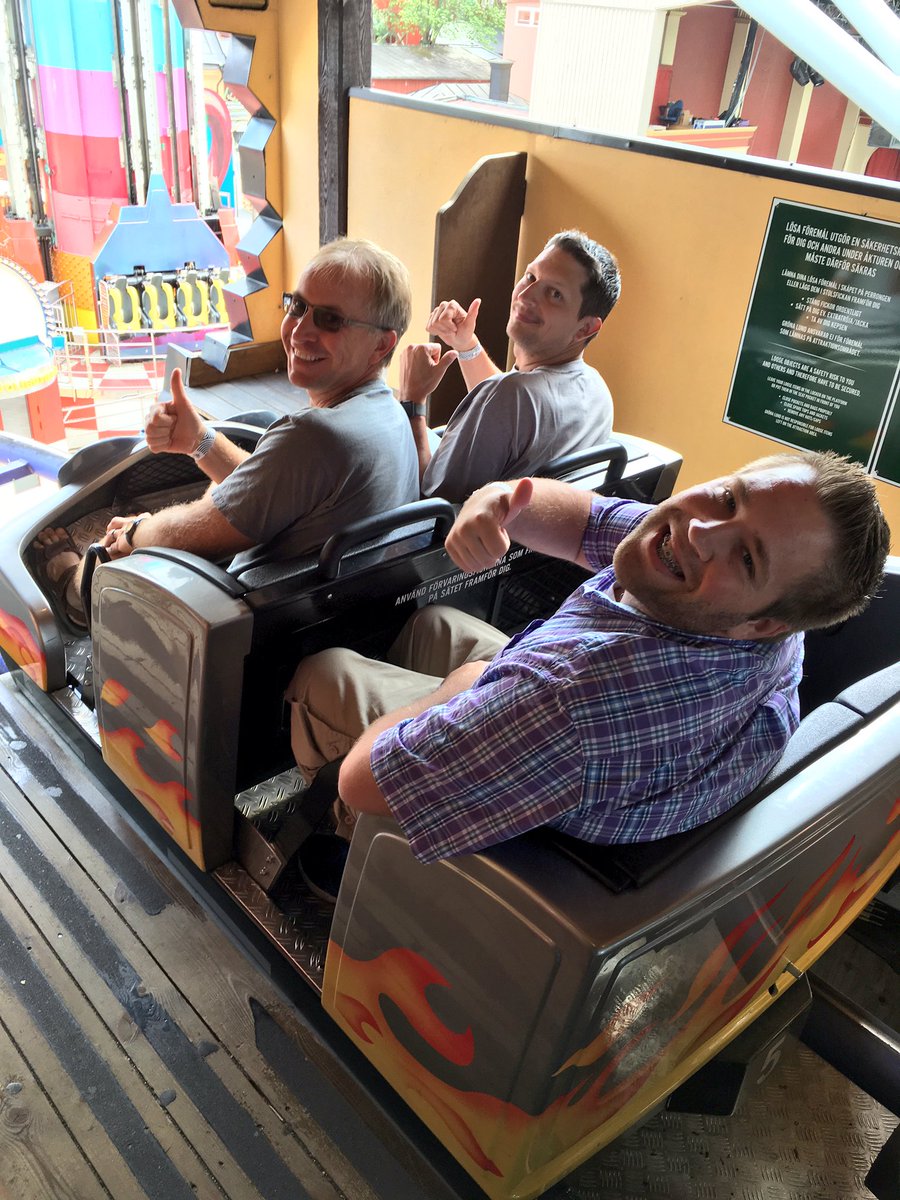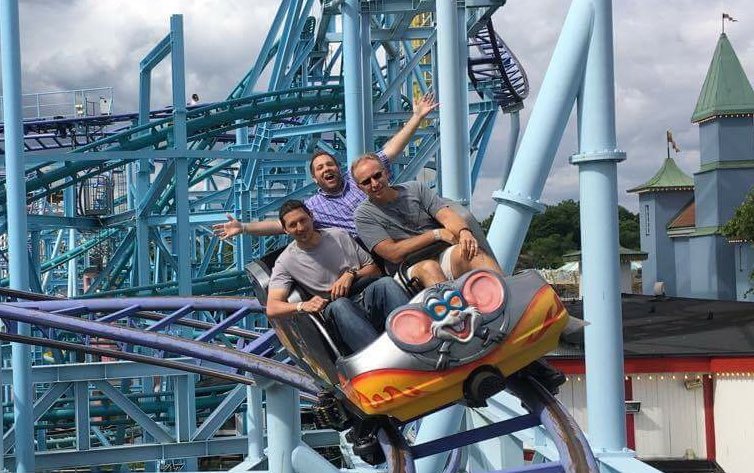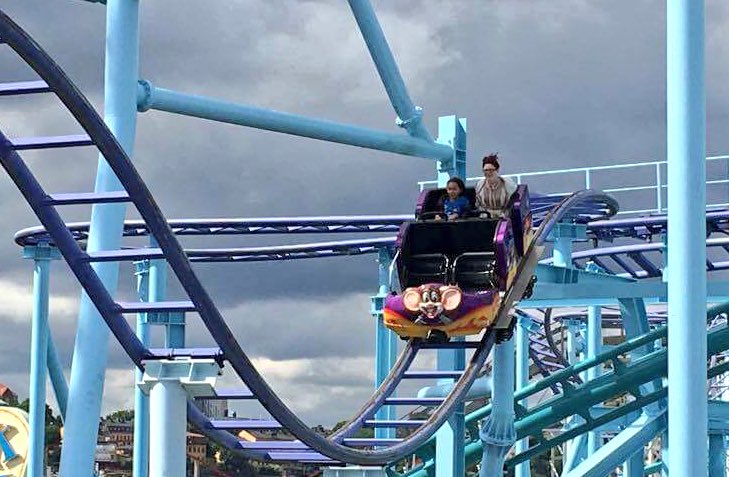 Next up was the wild mouse @gronalund which is one of the best in the world! Intertwined with other rides!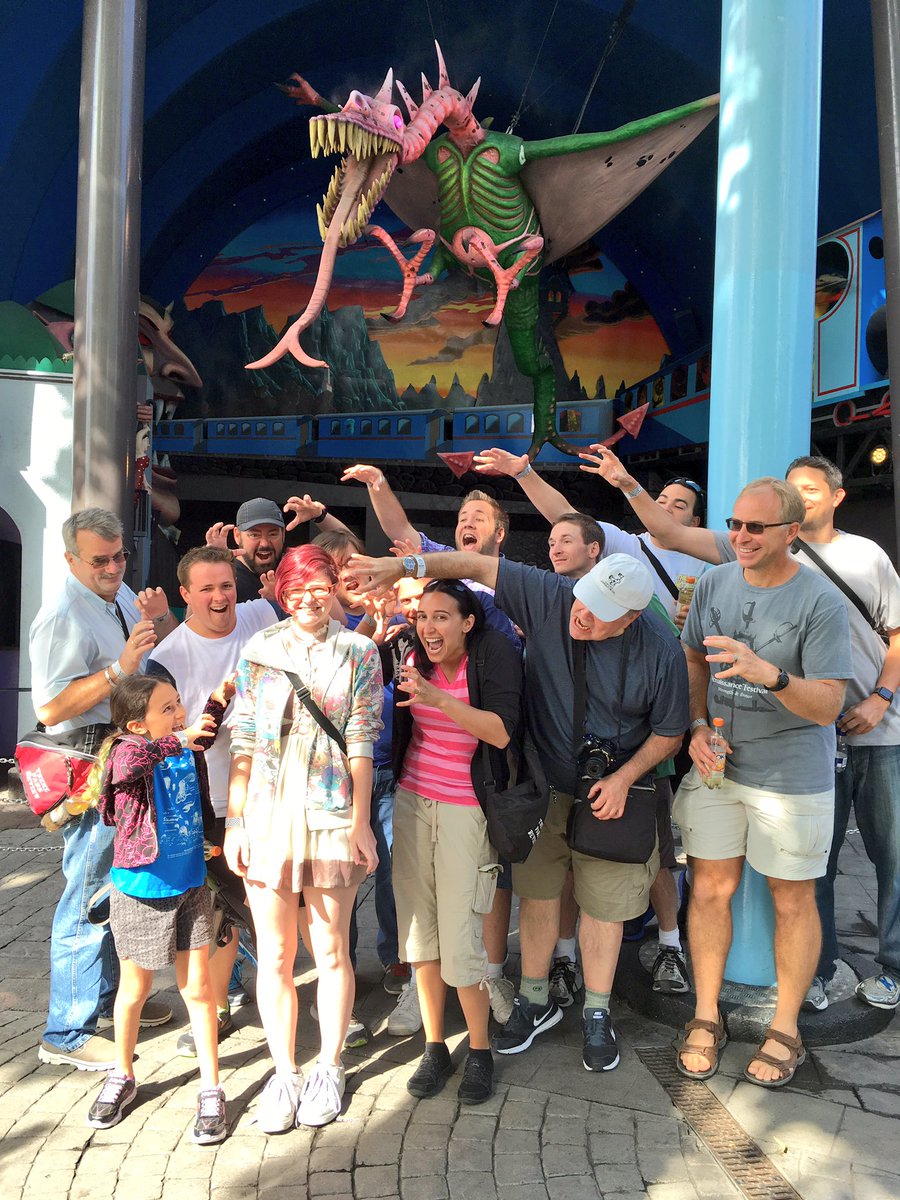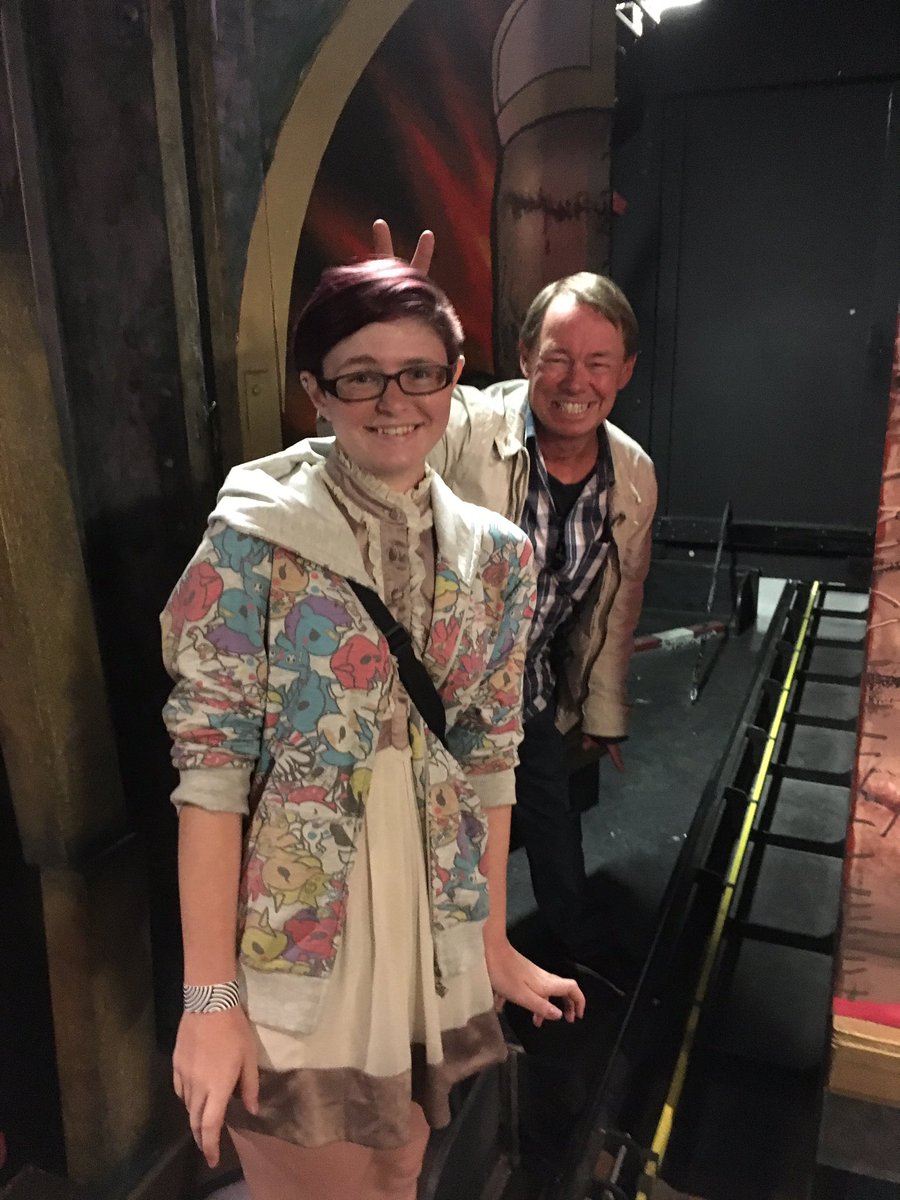 In honor of Sarah being scared of dark rides, we did a dark ride tour @GronaLund with one of the ride designers!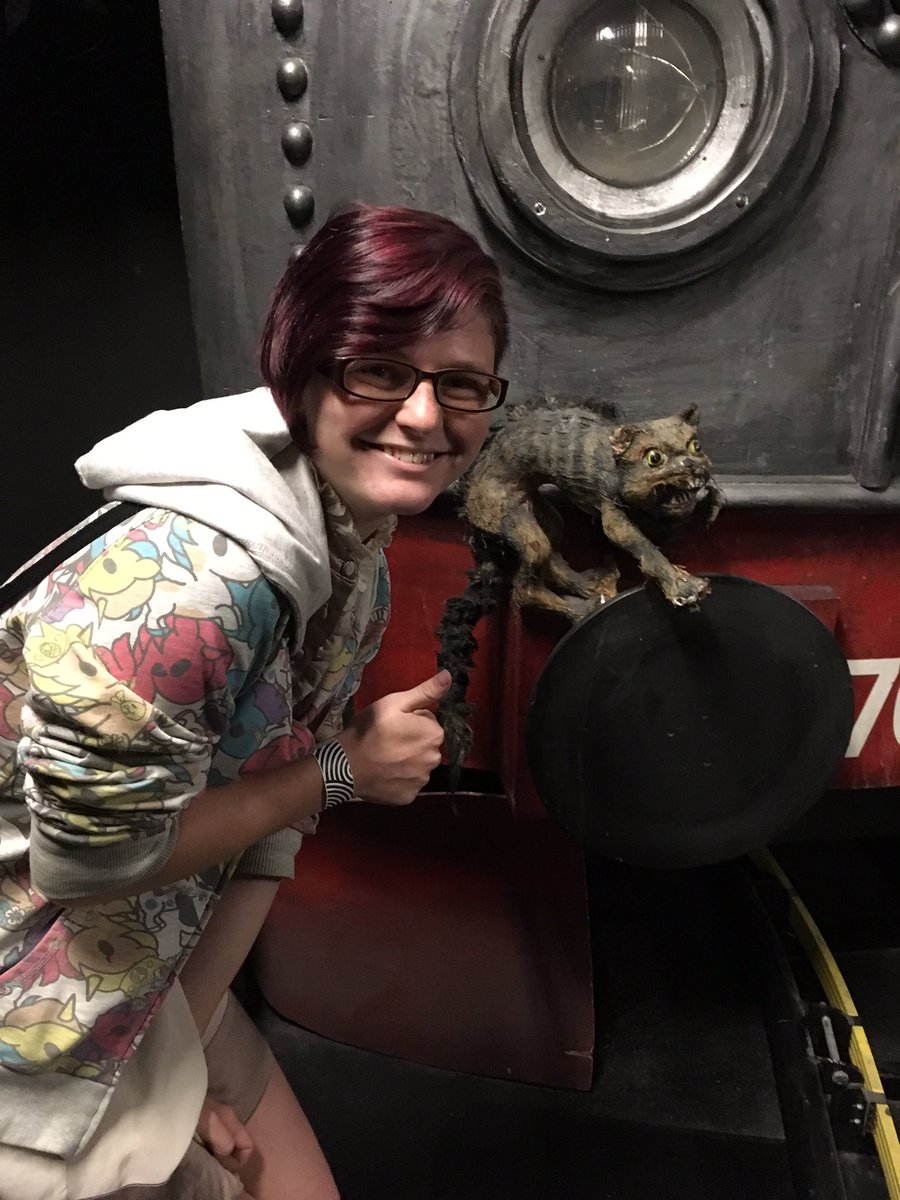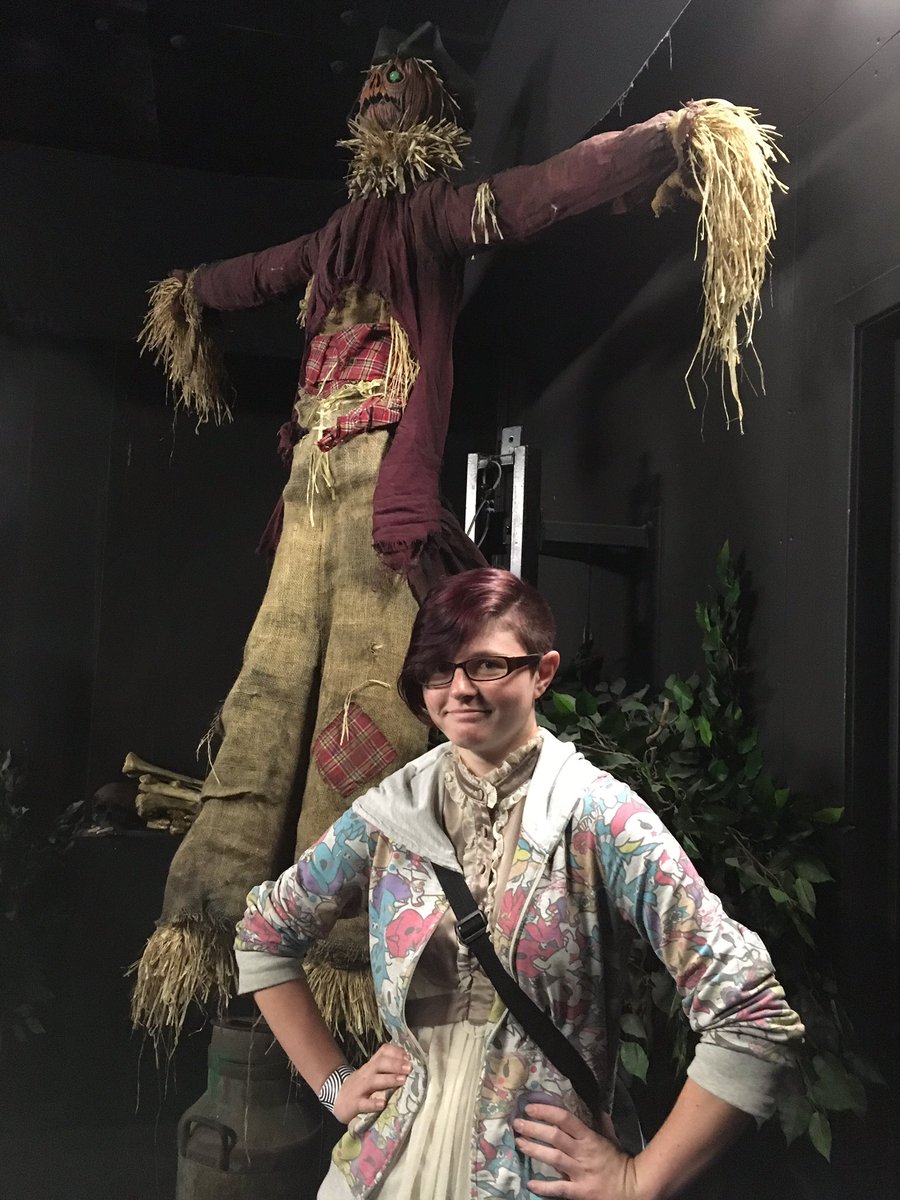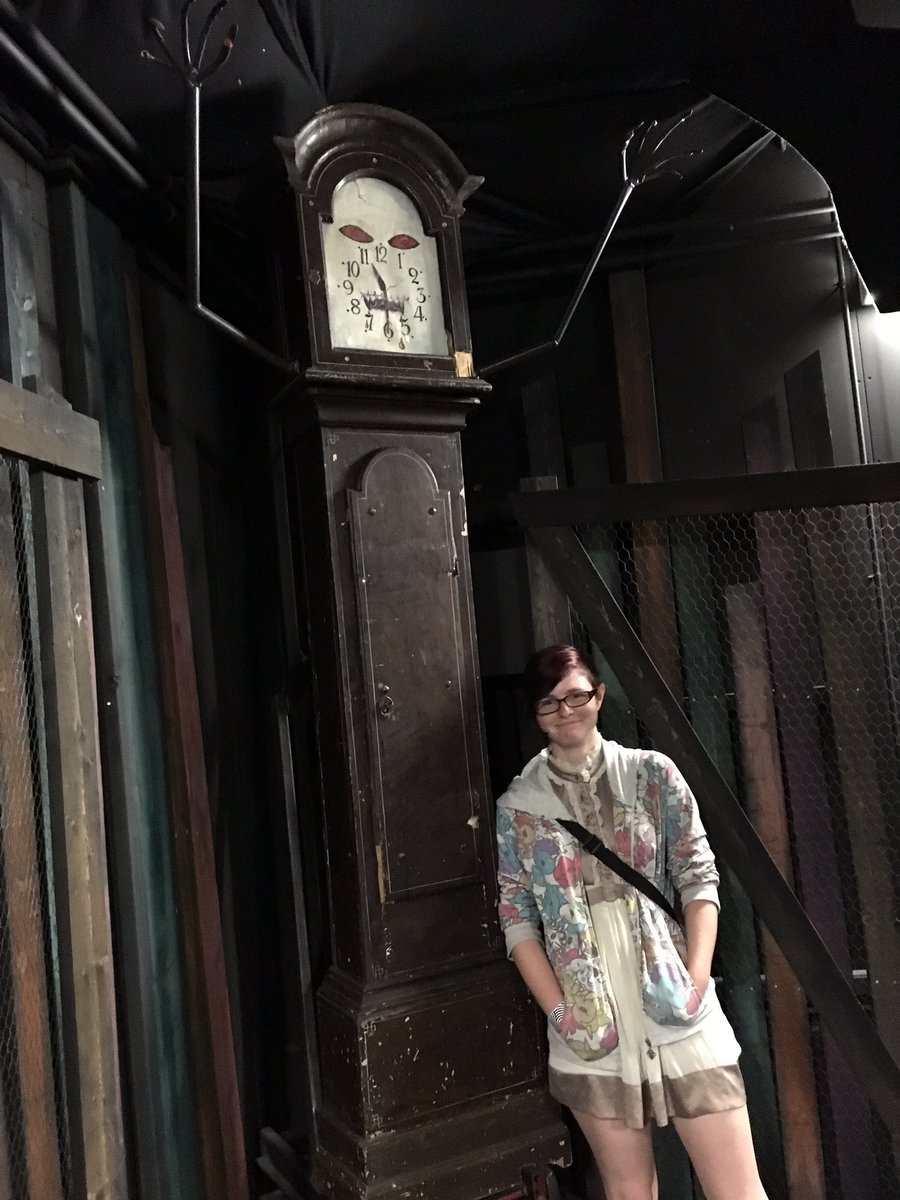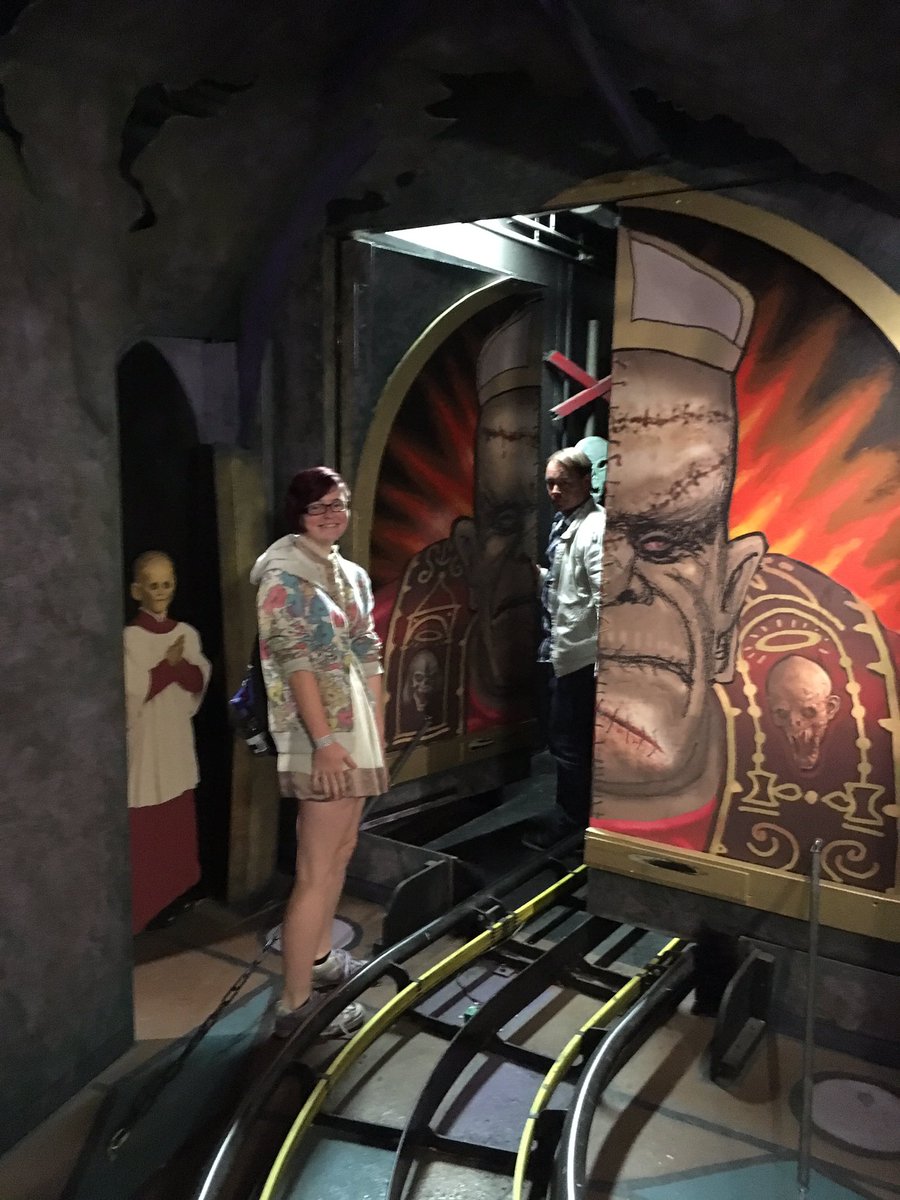 Peter showed Sarah all the dark ride prop gags with lights on so she could face her fears!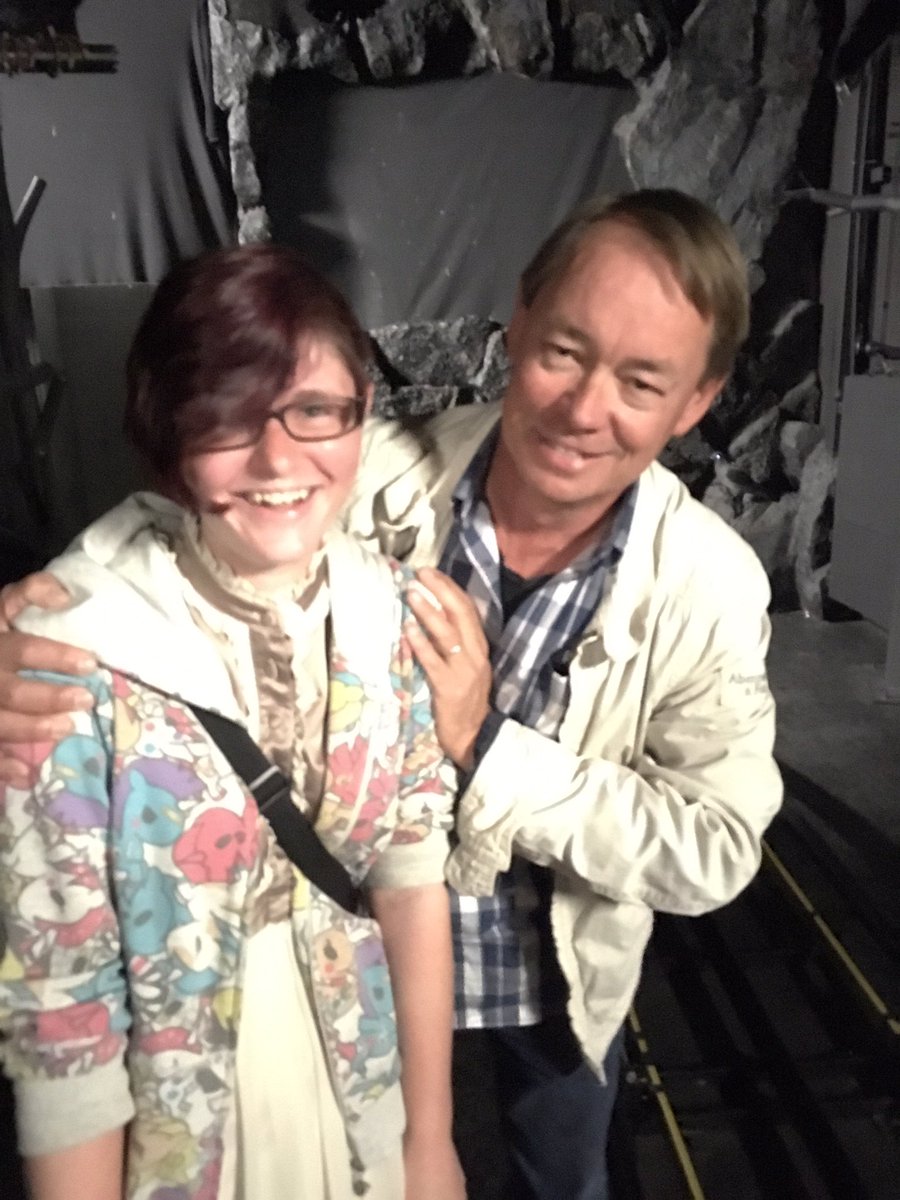 And then half way trough he turned off all the lights and scared the bejesus out of her! lol It was epic!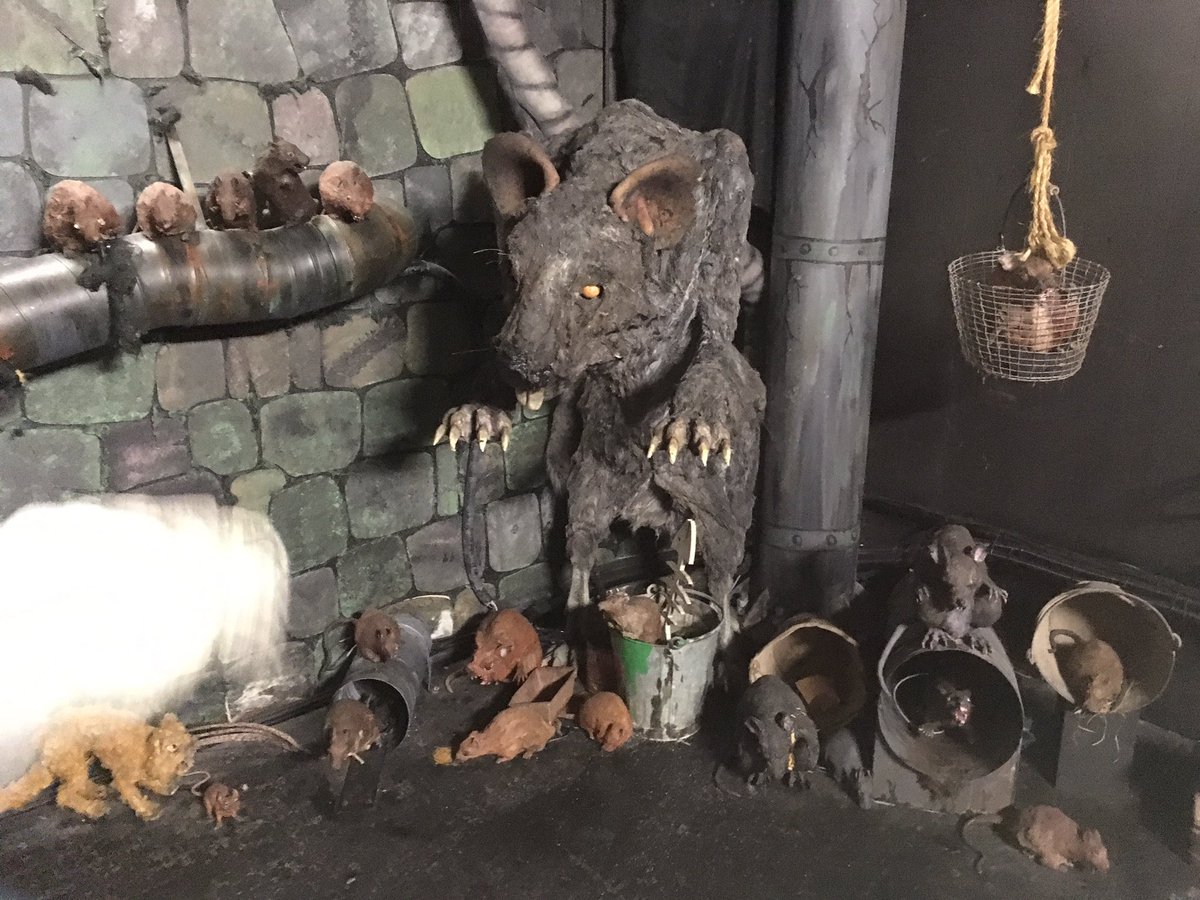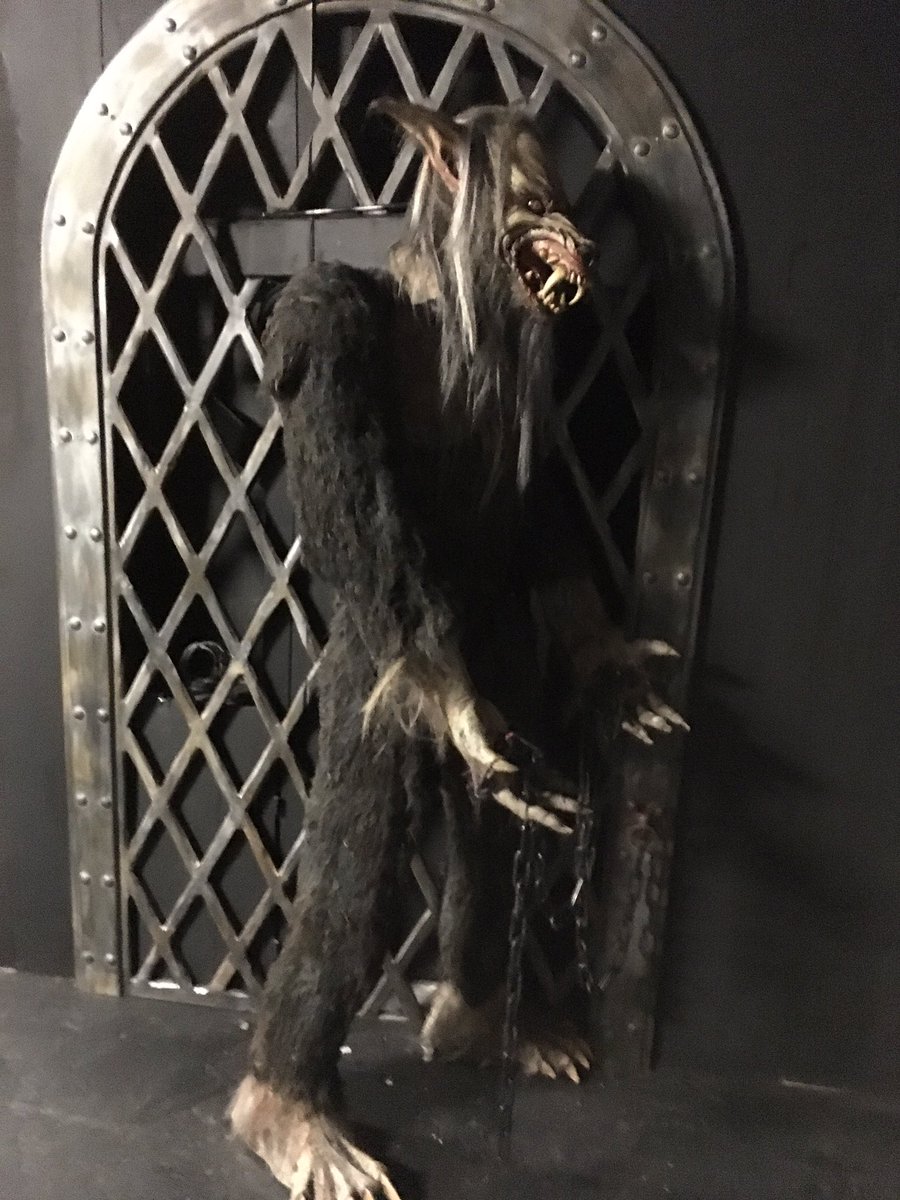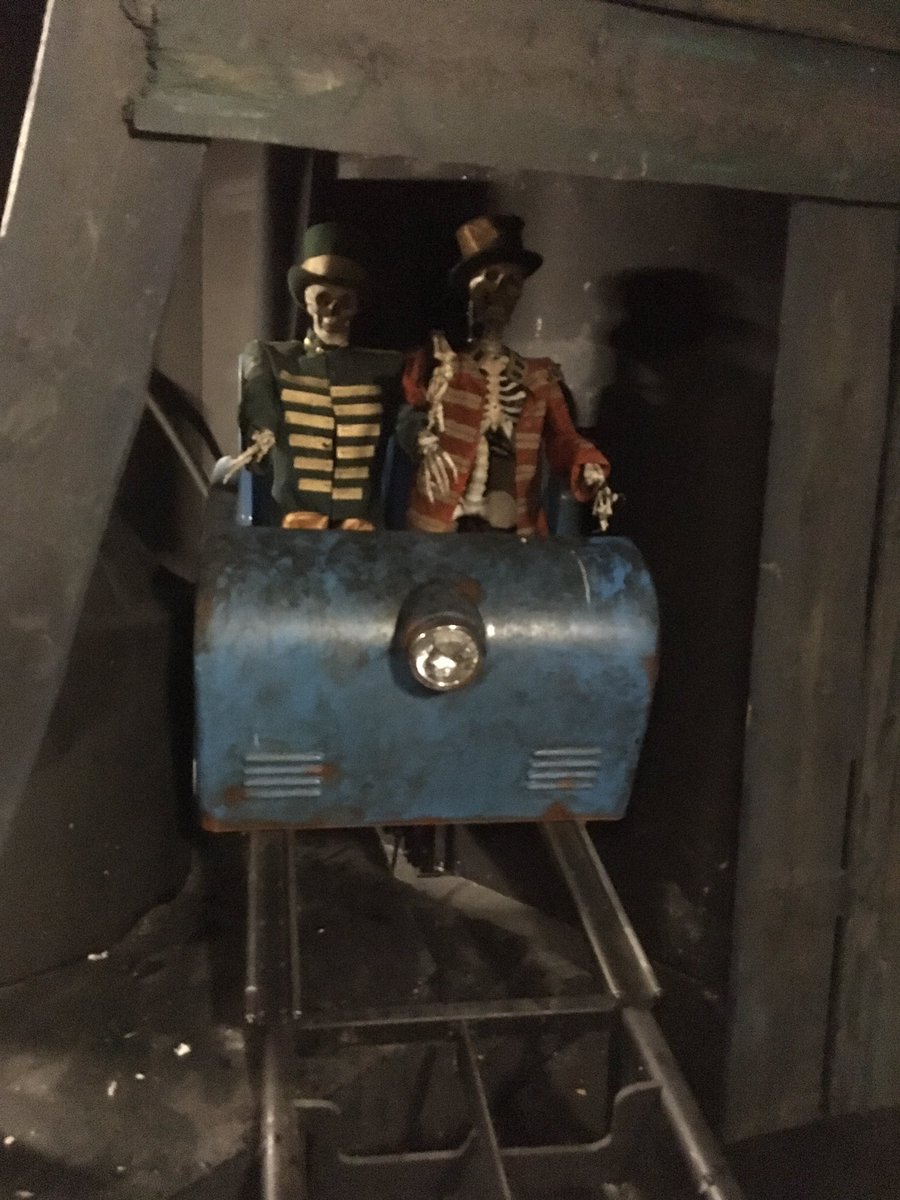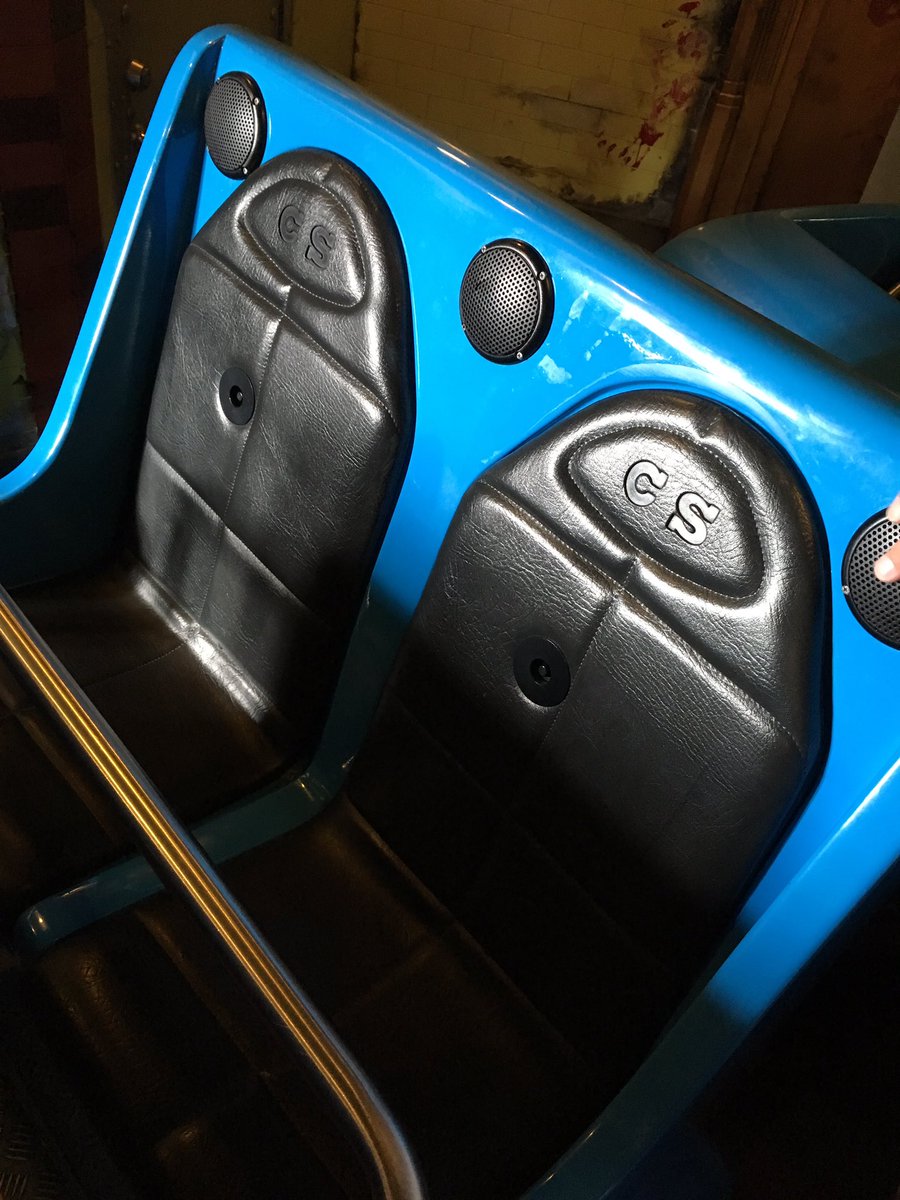 Dark ride tour was great! The new version of the ride has all kind of cool tricks in it!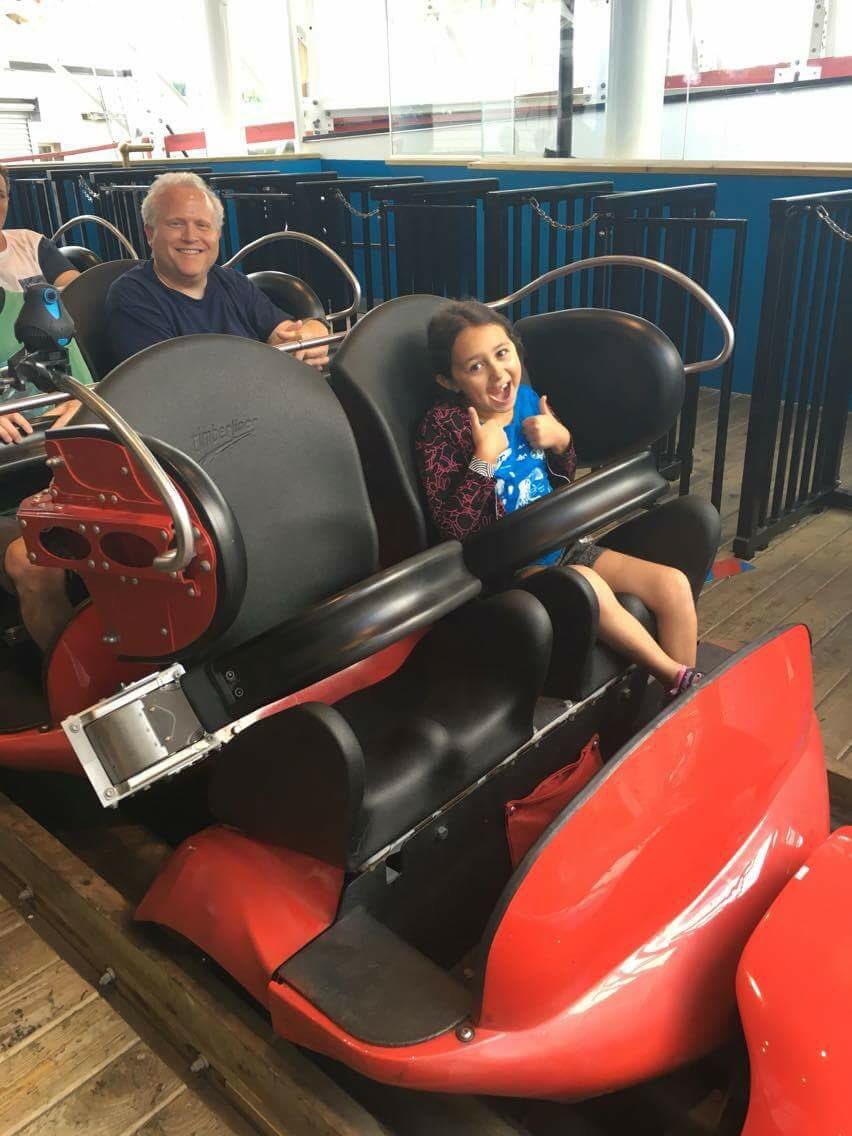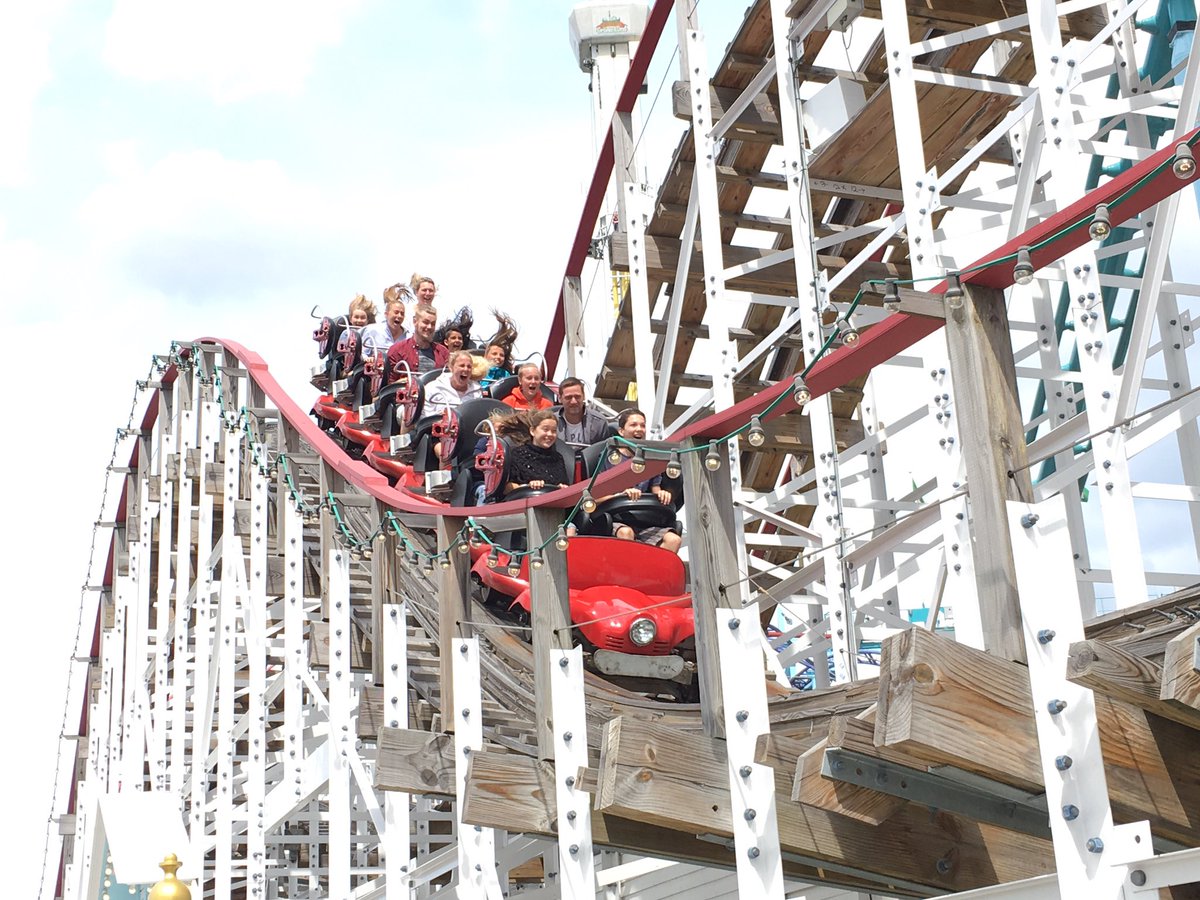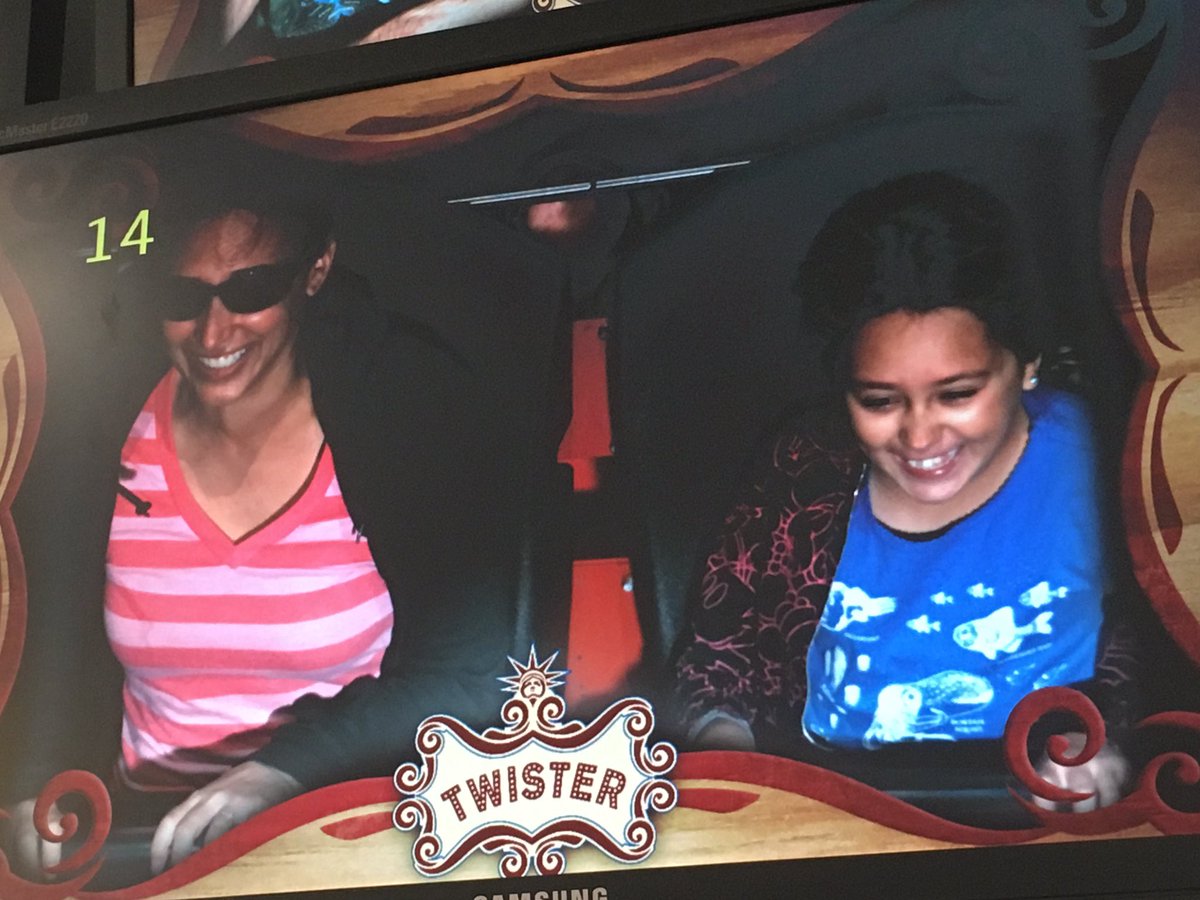 Taking a few more rides on Twister! @gronalund's insanely compact but amazing @thegravitygroup woodie!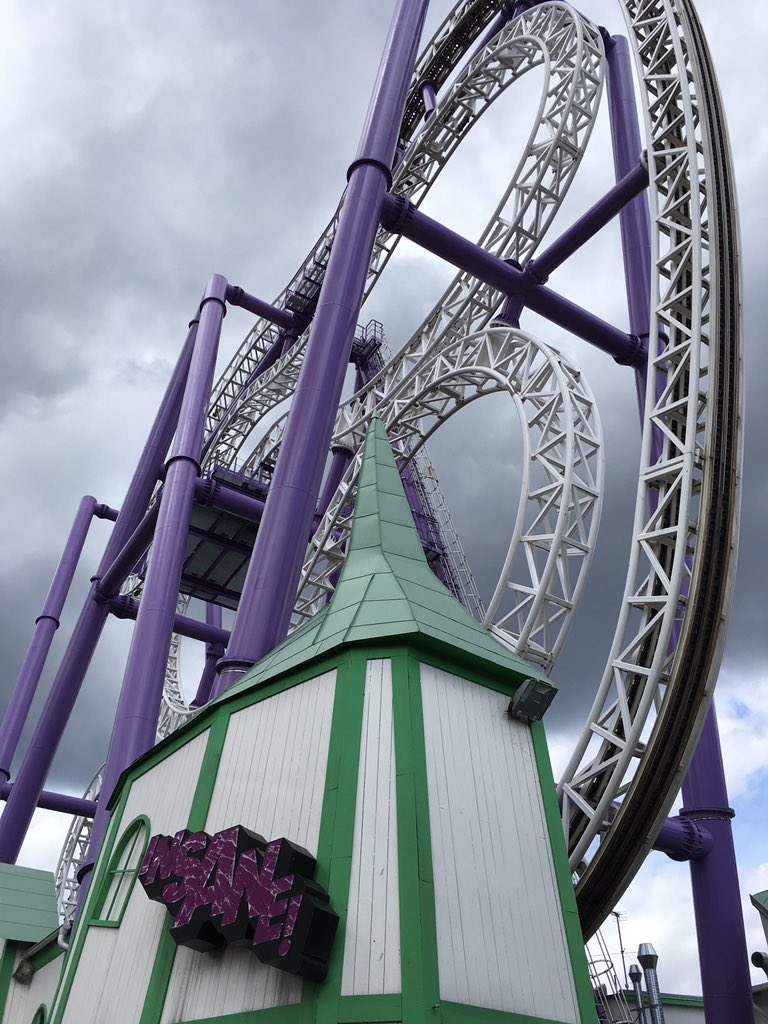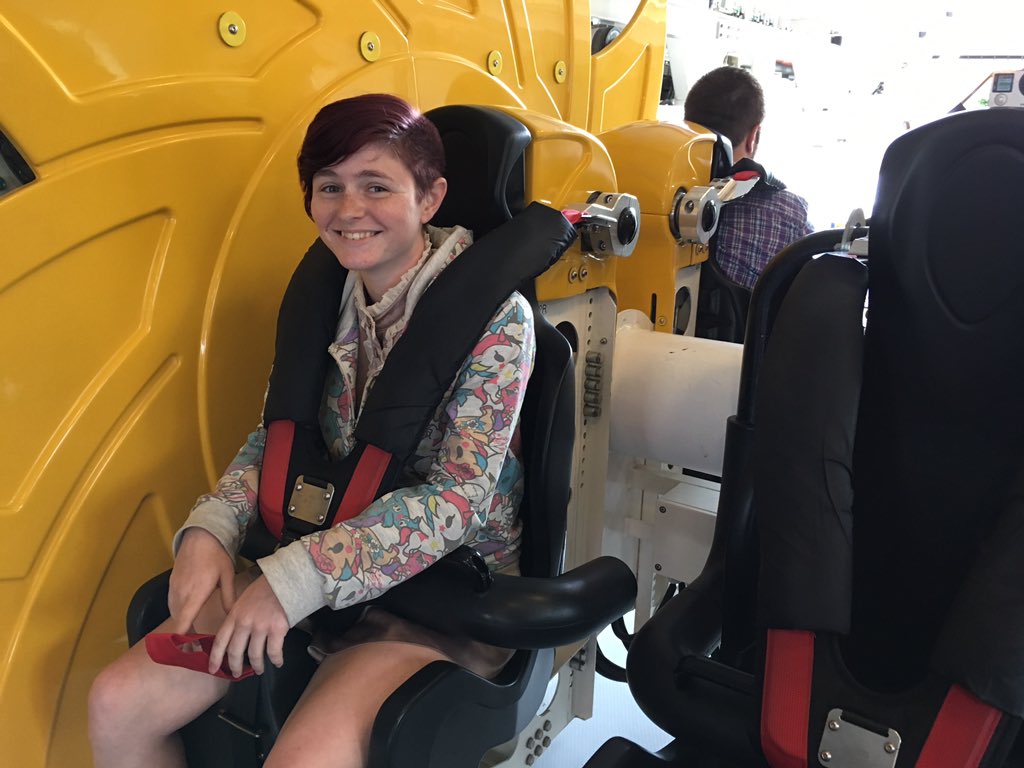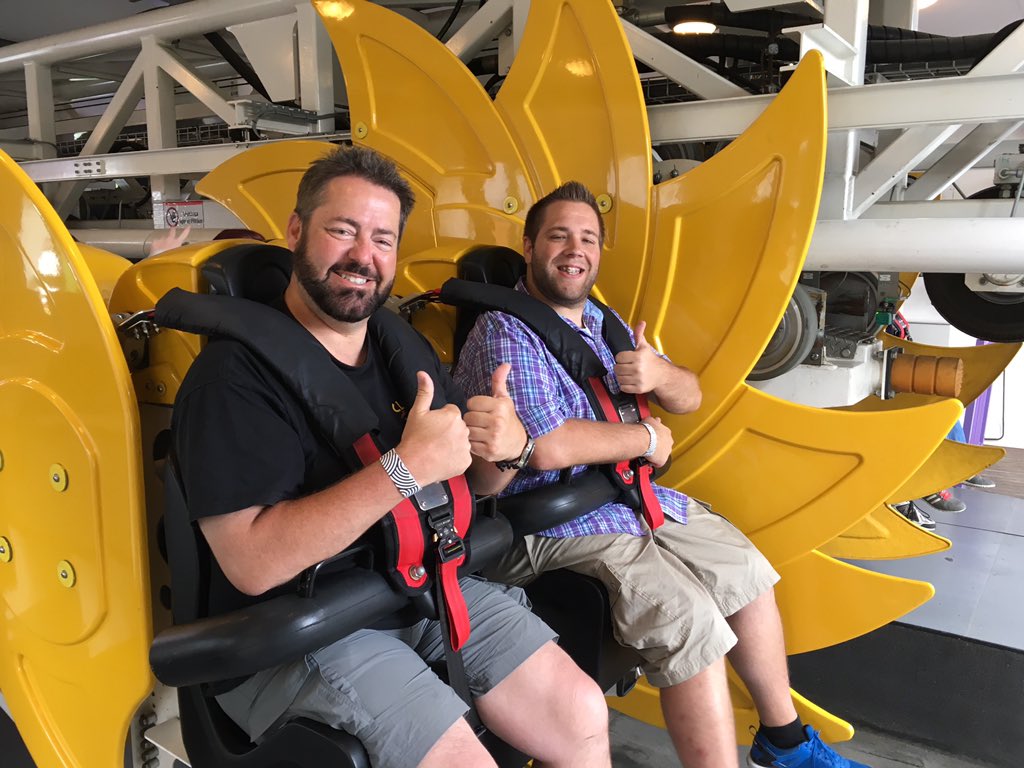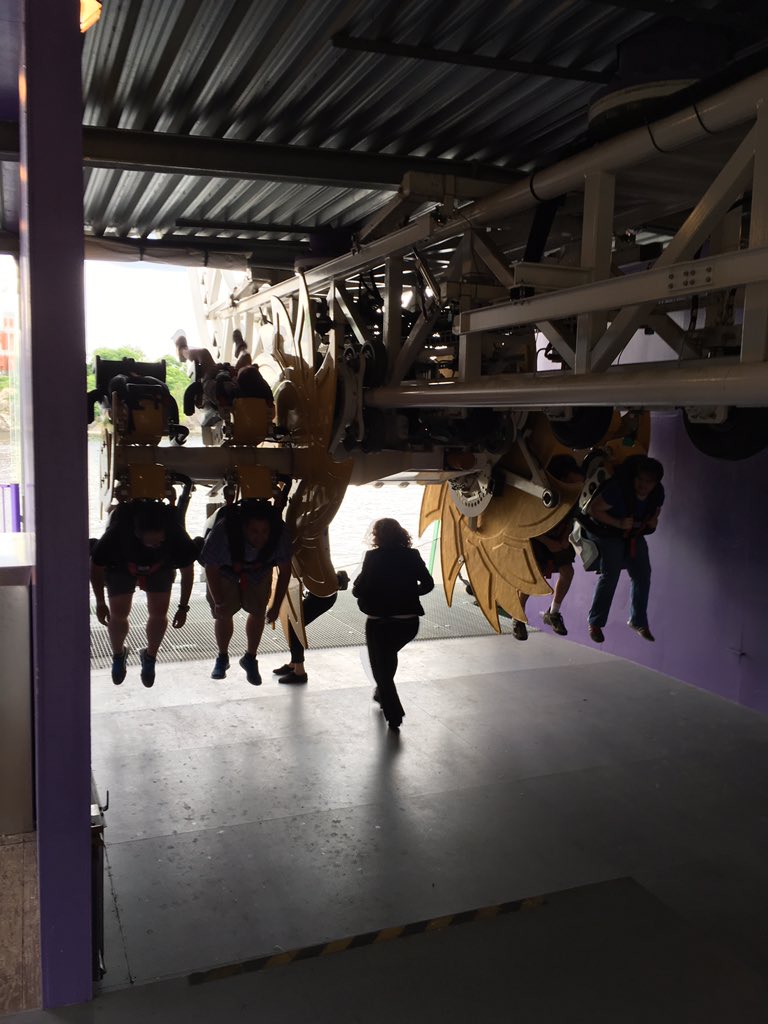 To get truly "Insane" rides on Insane we put Sarah on one side, Jere & Garbles on the other!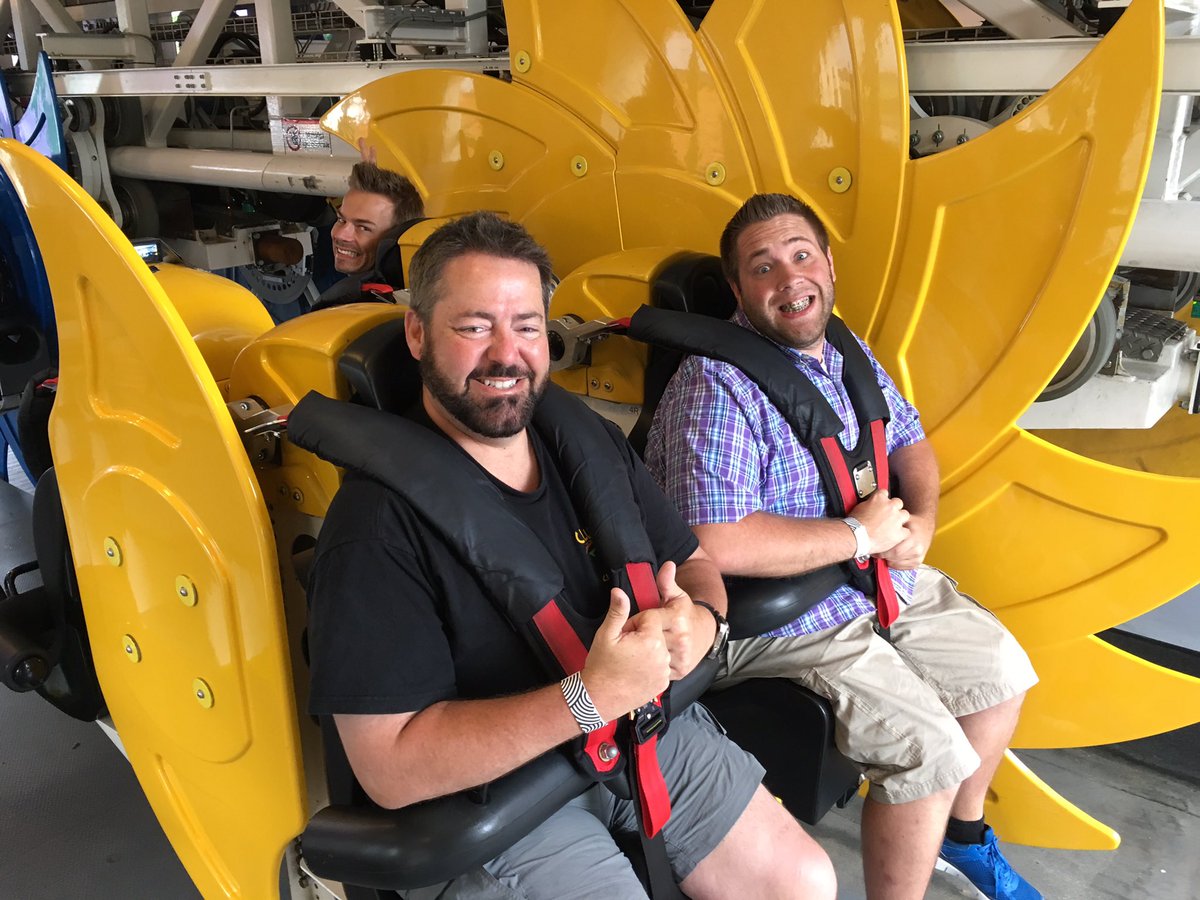 We then put the big boys on one side and @gronalund's Mattias on the other! Thankfully he came back alive!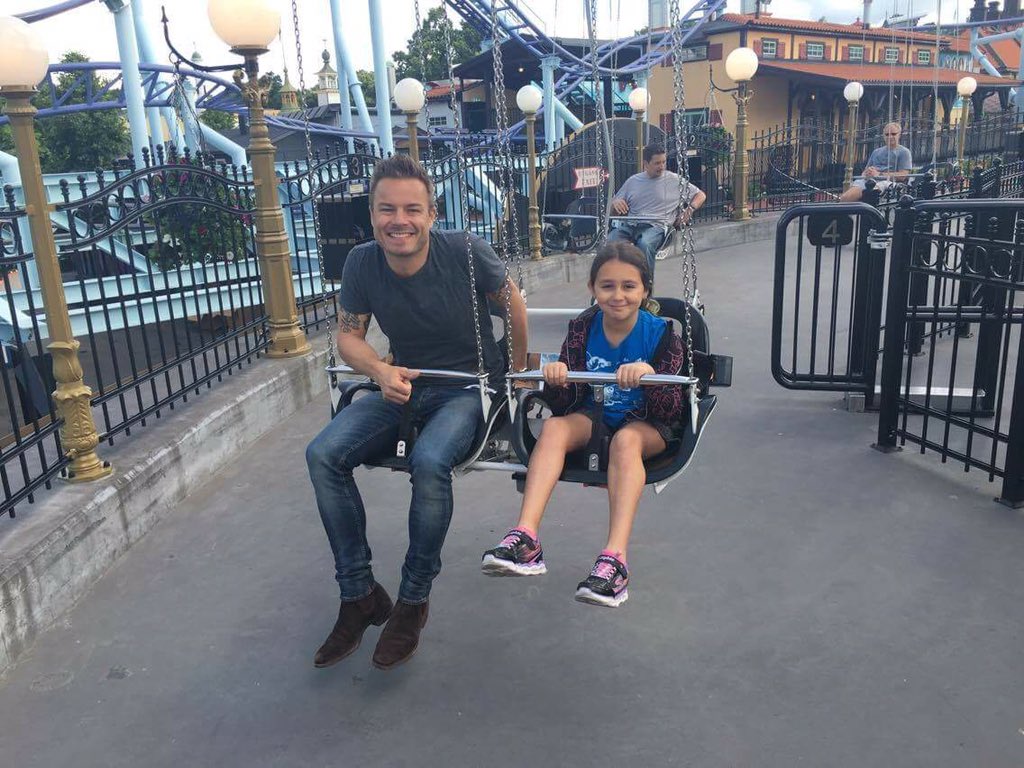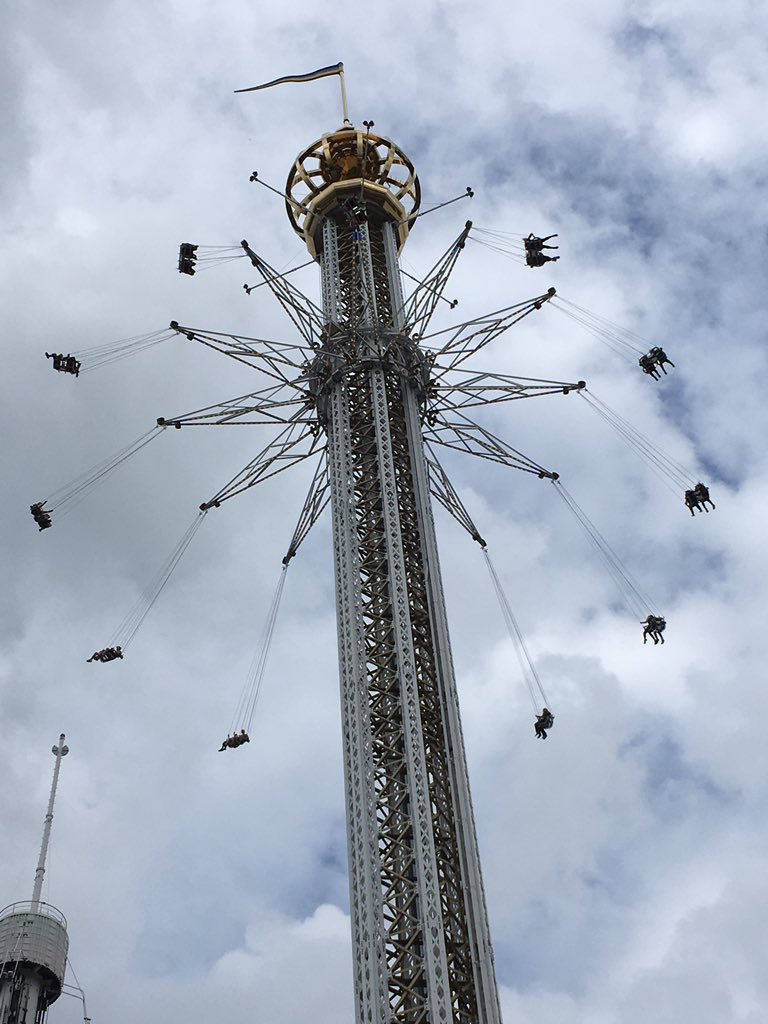 Kristen got to ride Eclipse with Mattias @gronalund's owner. She loved it!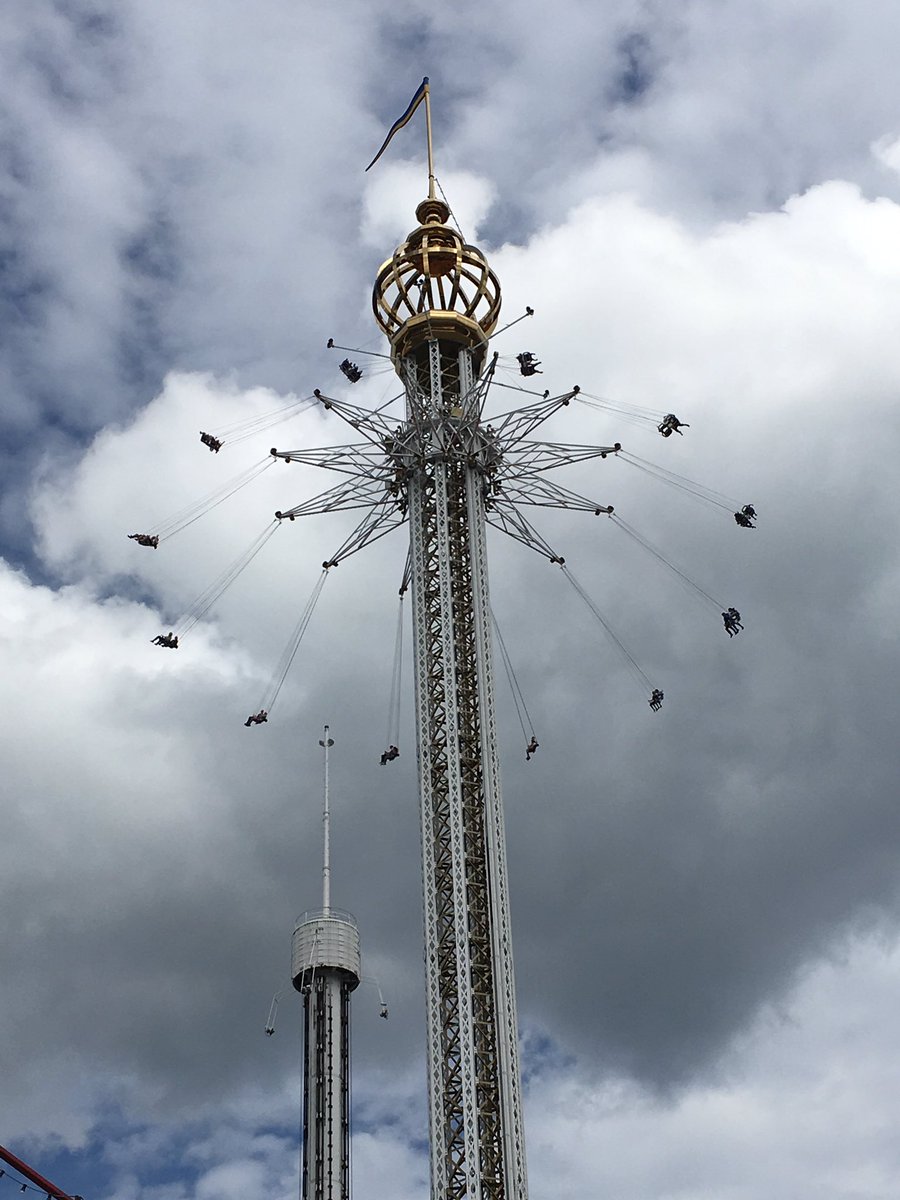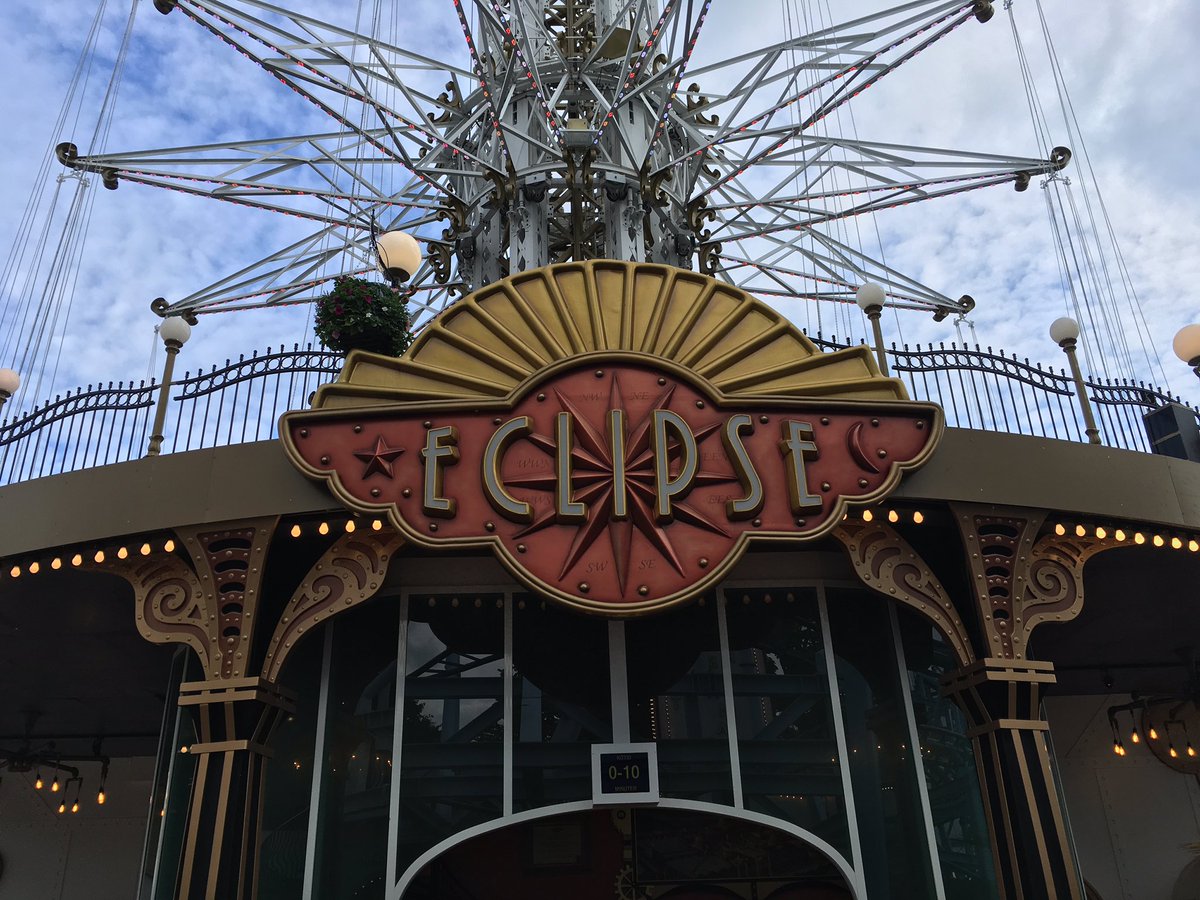 Remember that time when we CLIMBED @gronalund's 400 foot tall Eclipse? Video: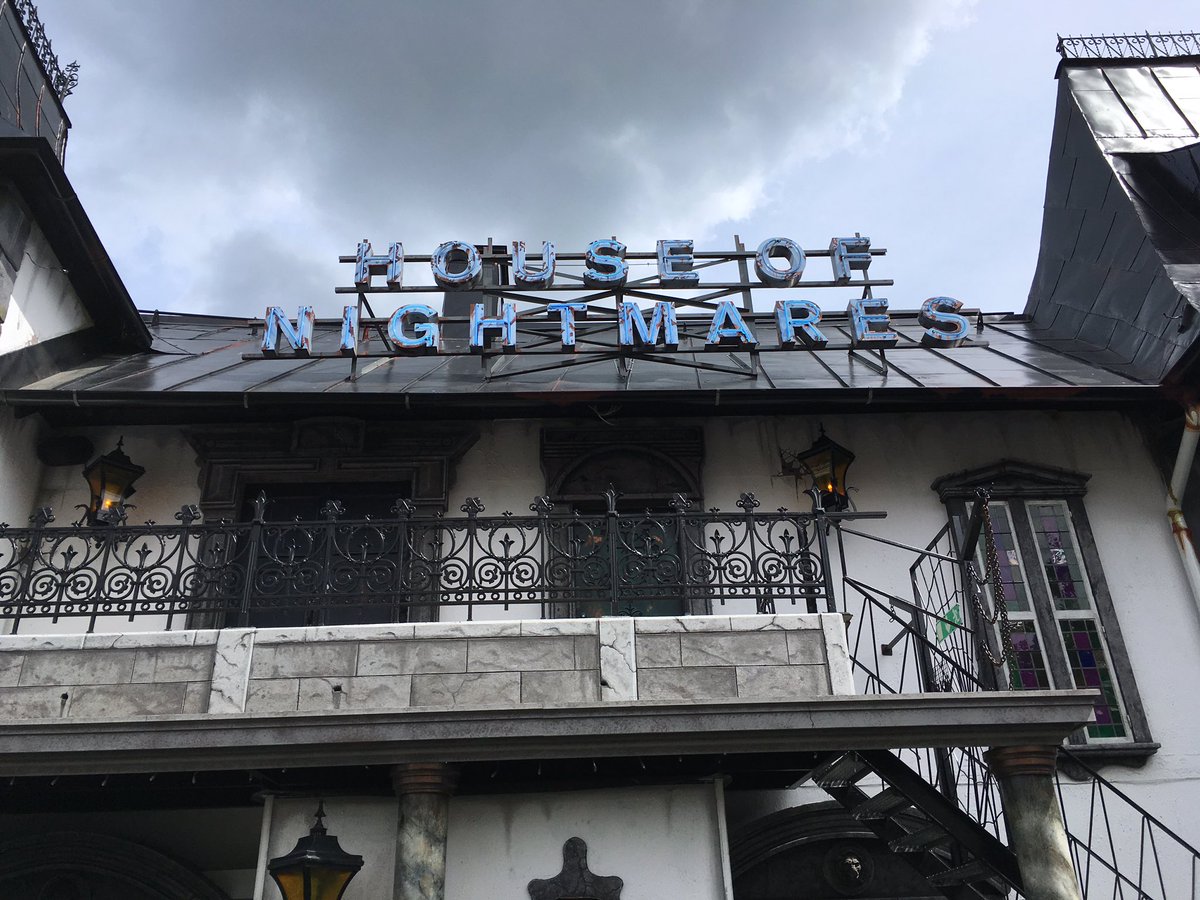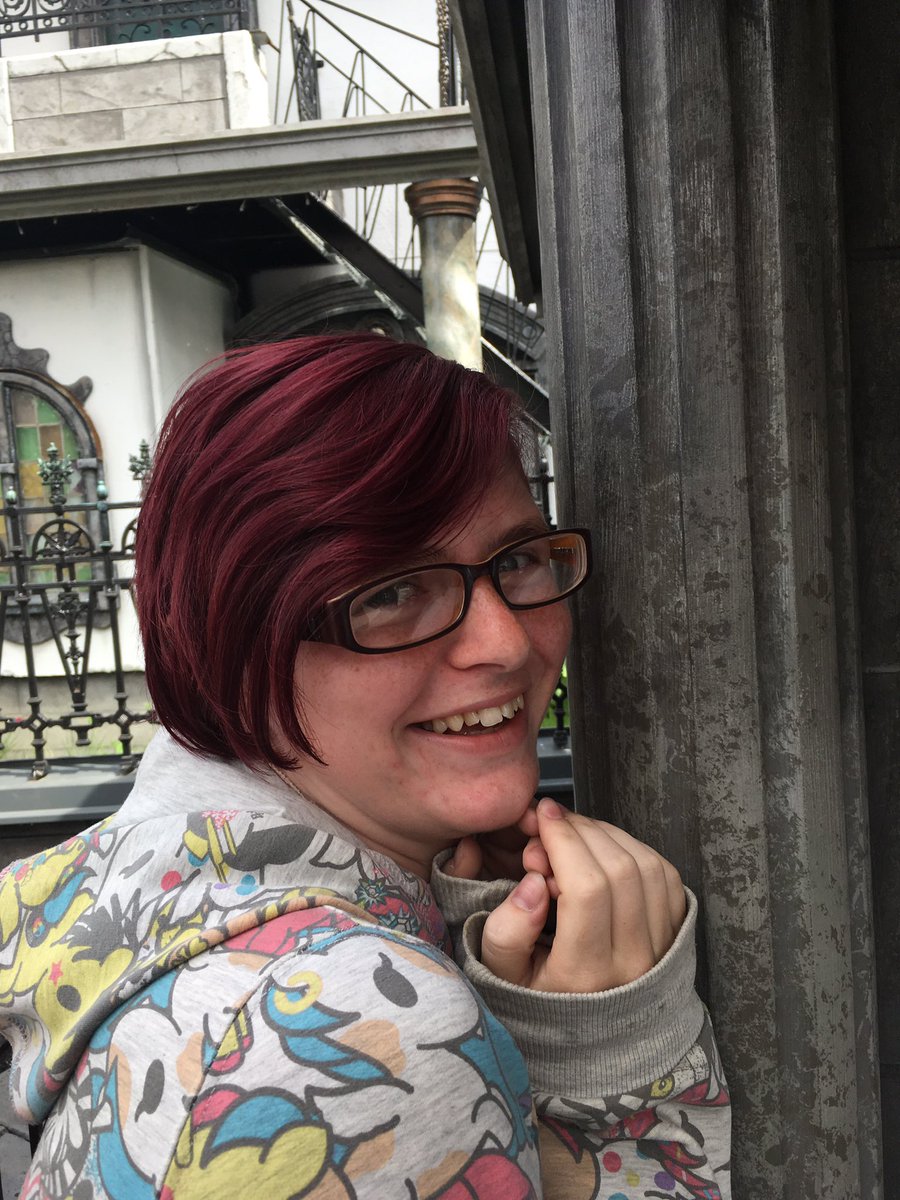 Sarah is about to enter House of Nightmares. Did we mention she is deathly afraid of haunted houses?
WATCH THIS VIDEO!!!!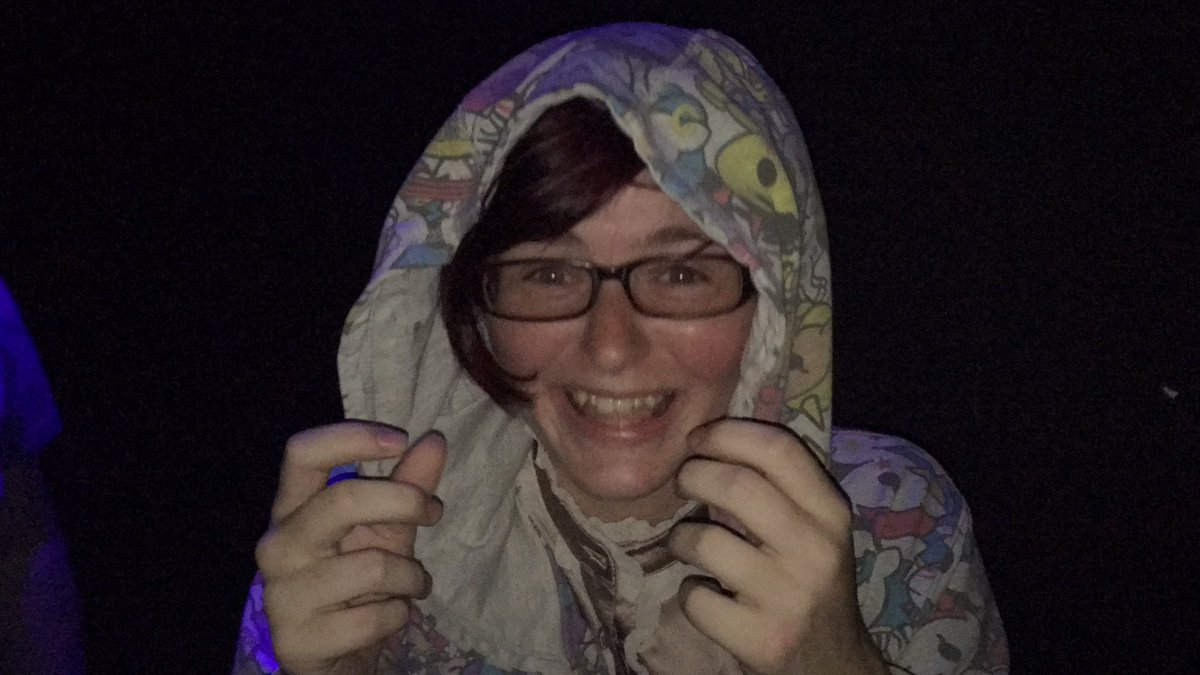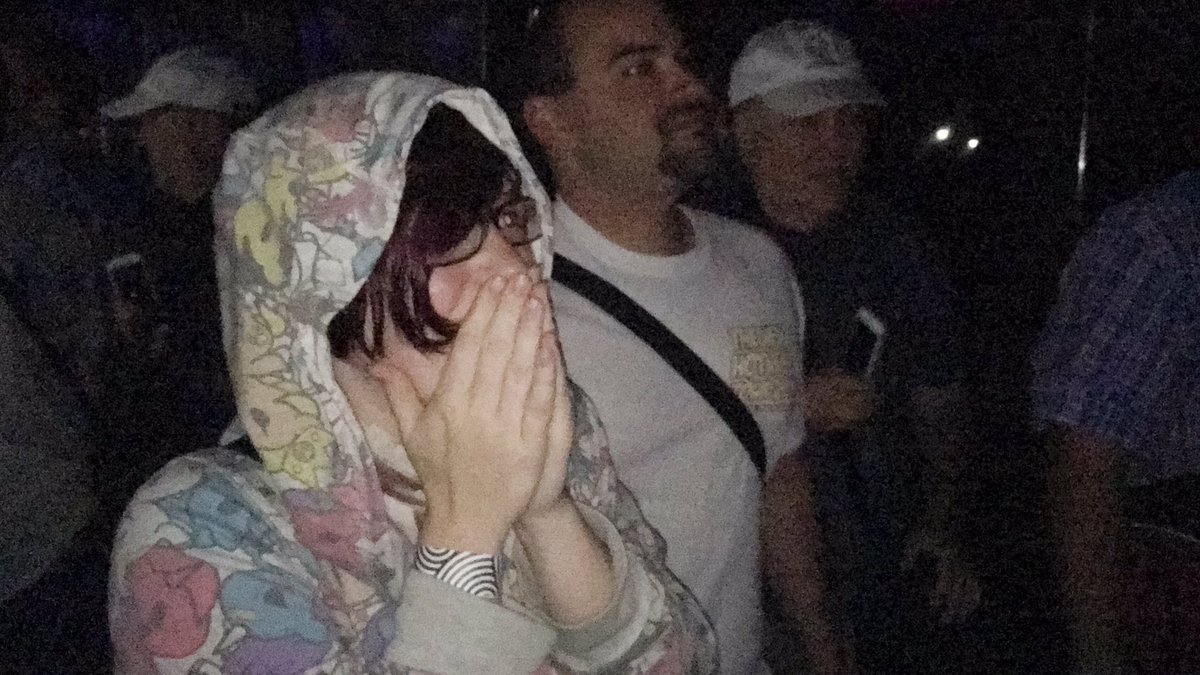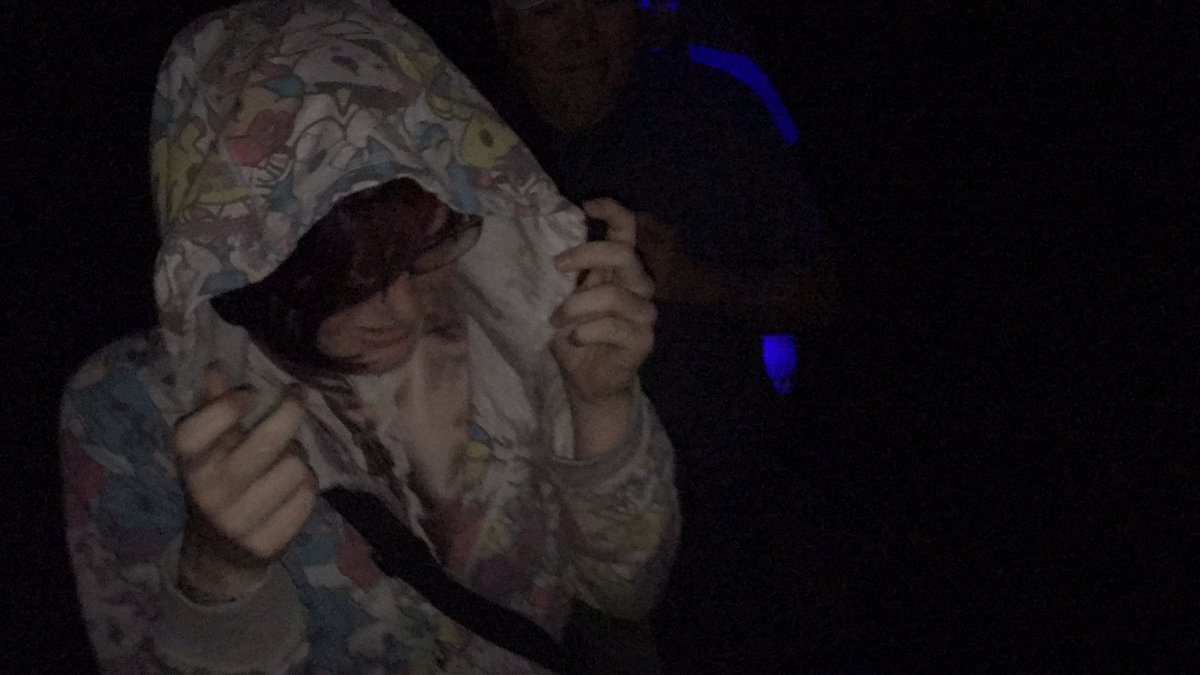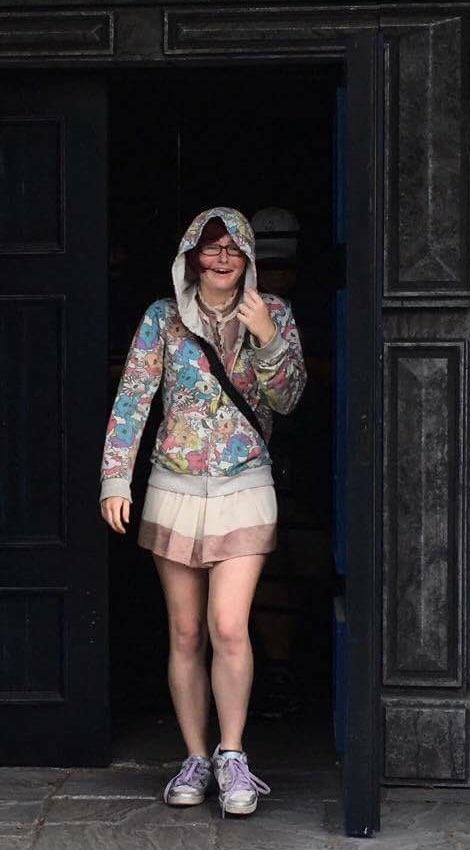 The many faces of Sarah while in @gronalund House of Nightmares! lol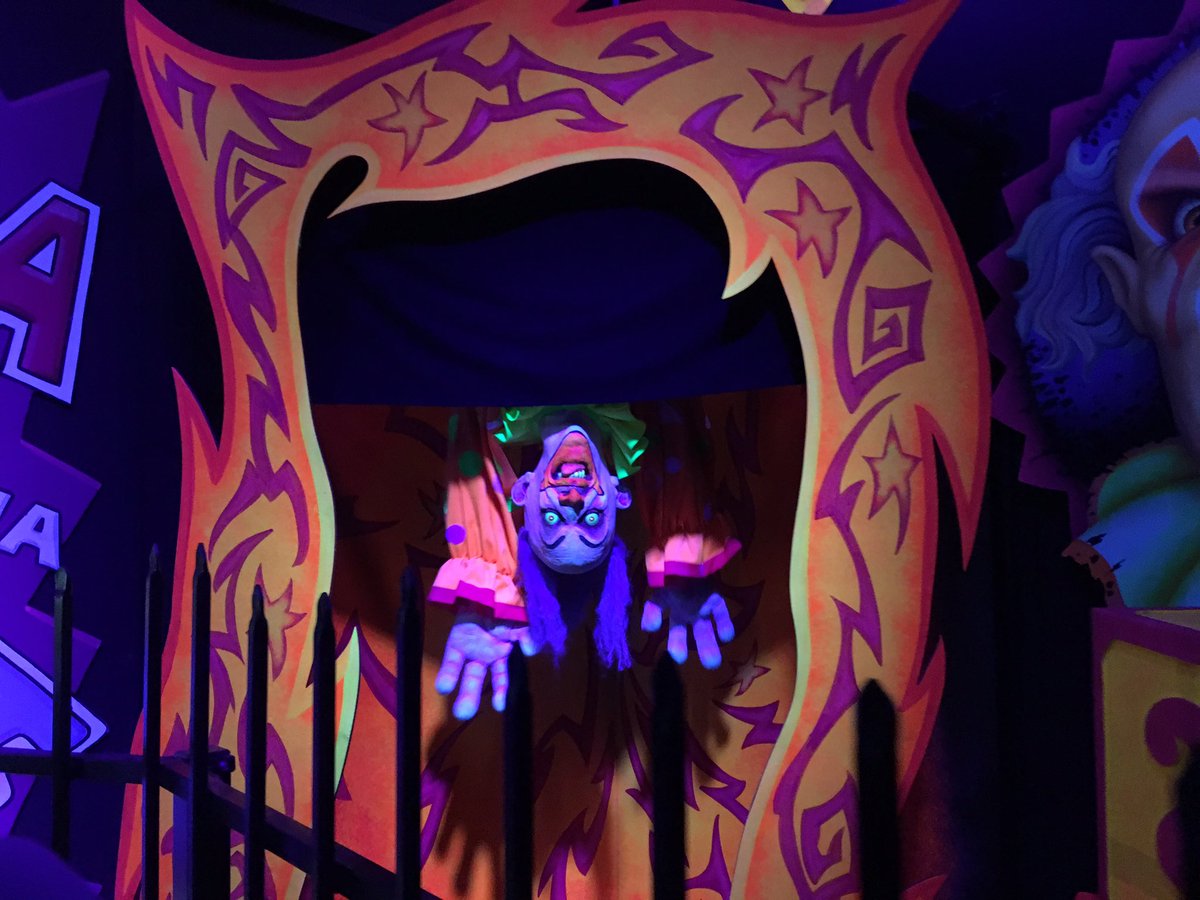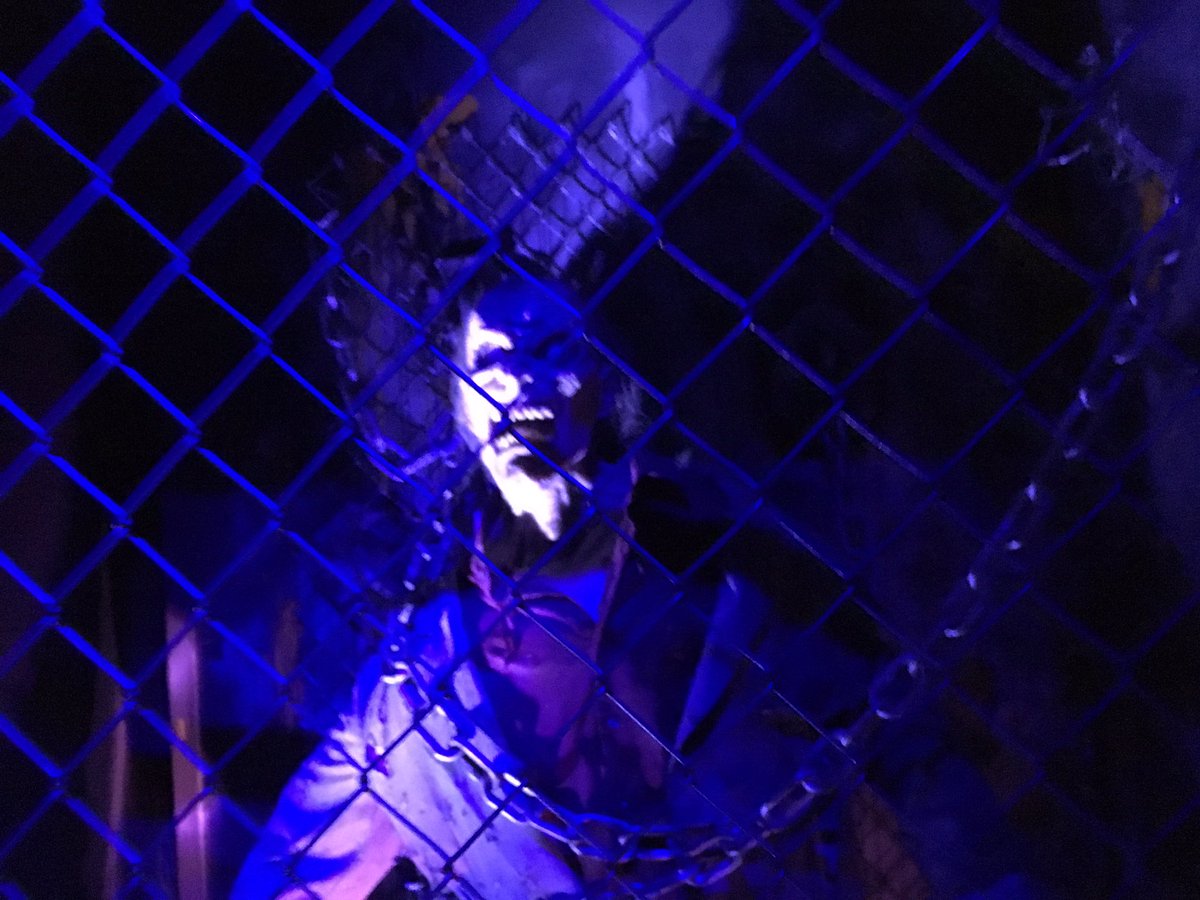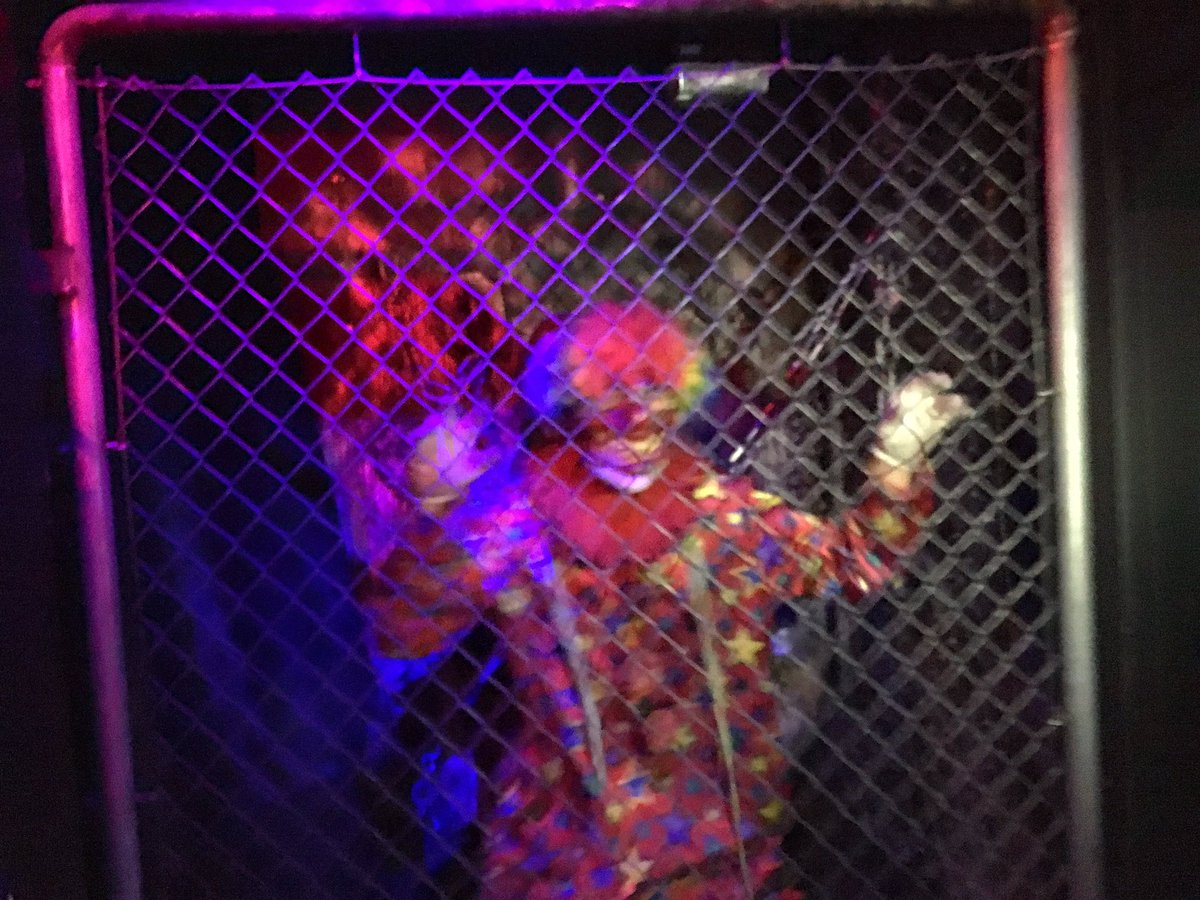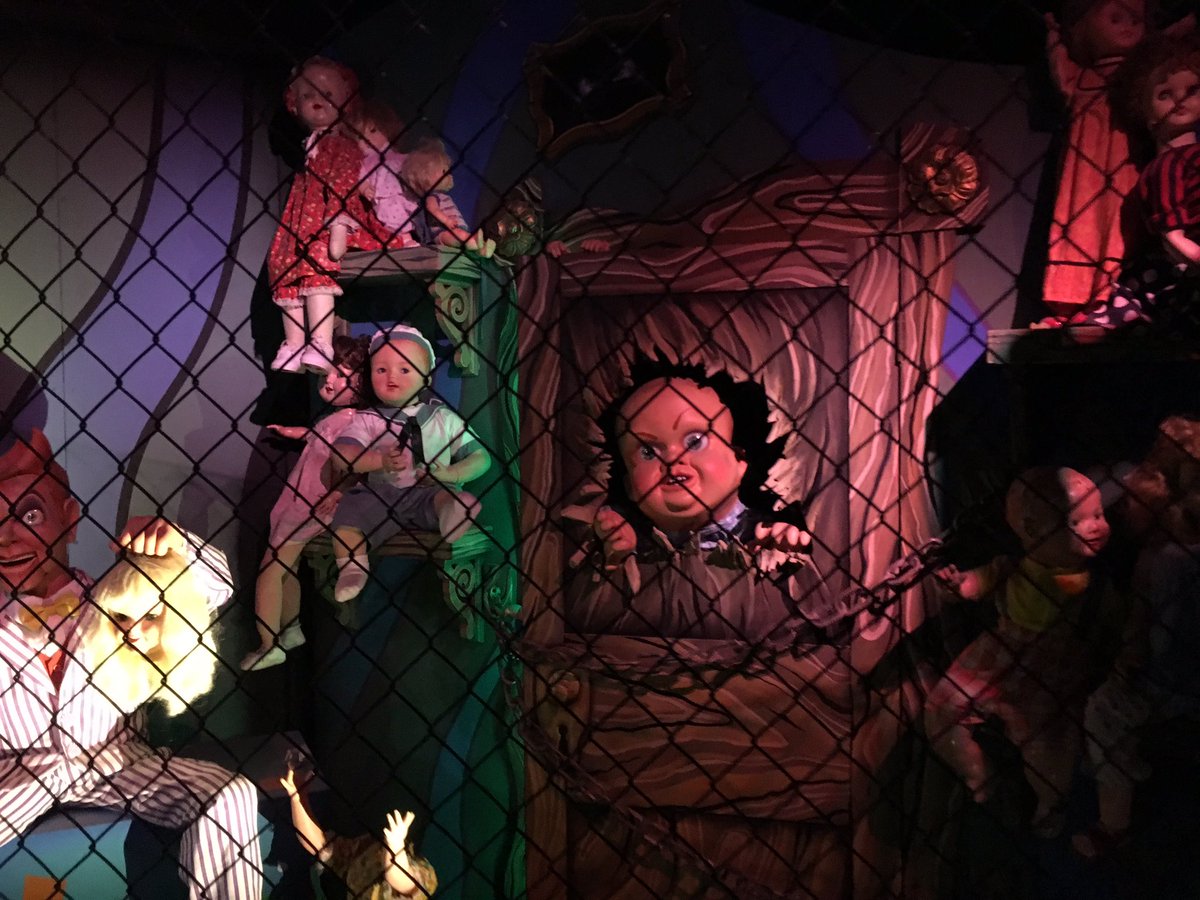 I love parks that have year-round haunts and @gronalund's House of Nightmares is just fantastic!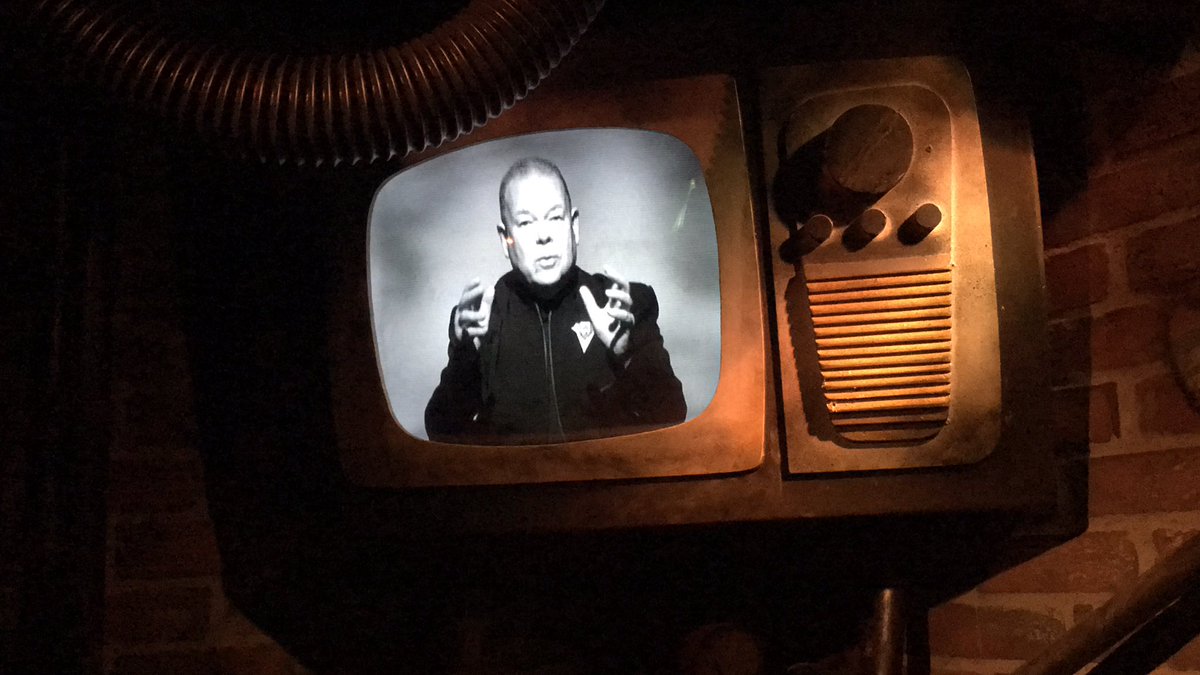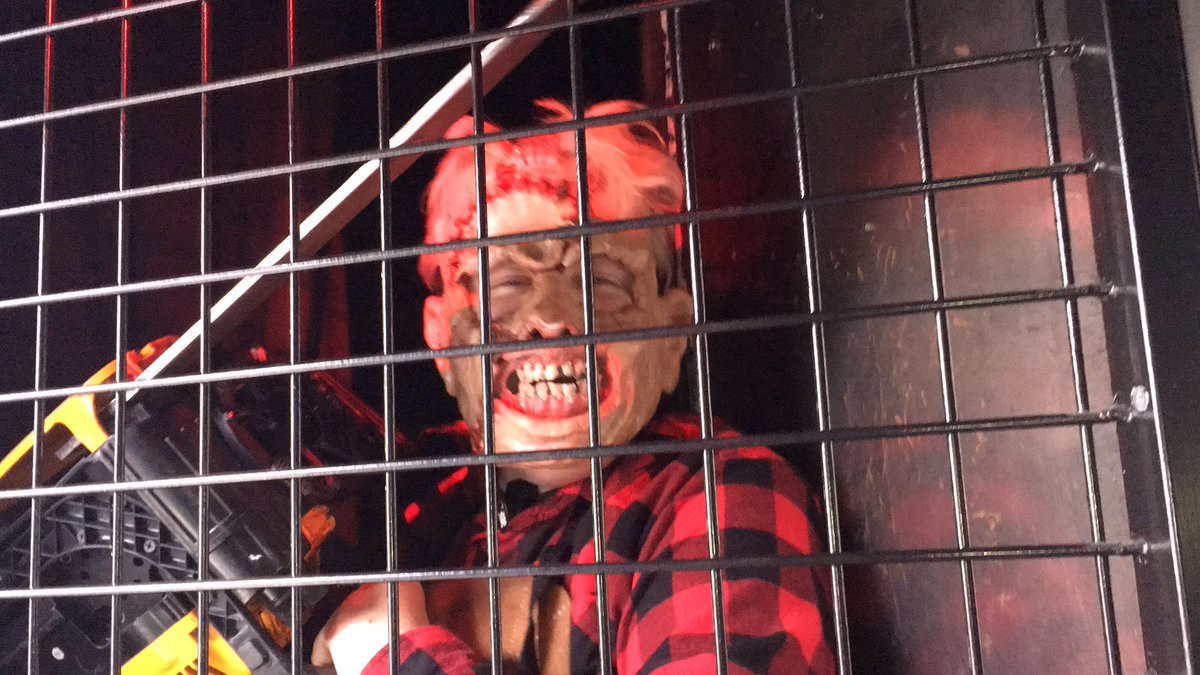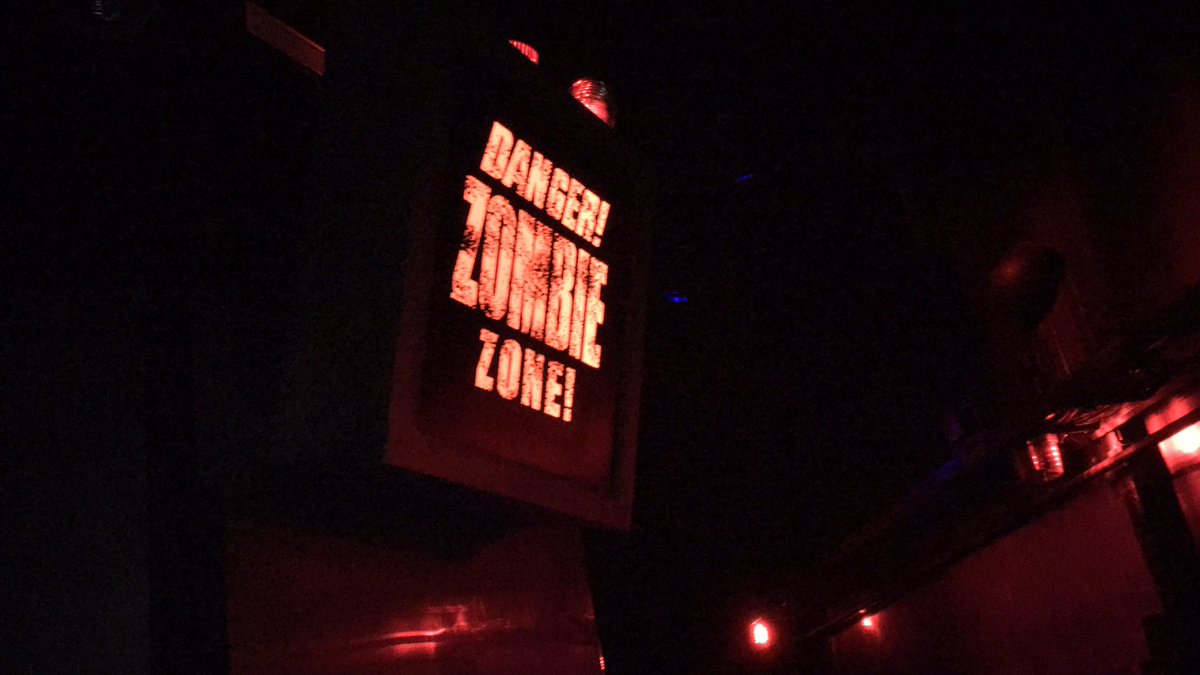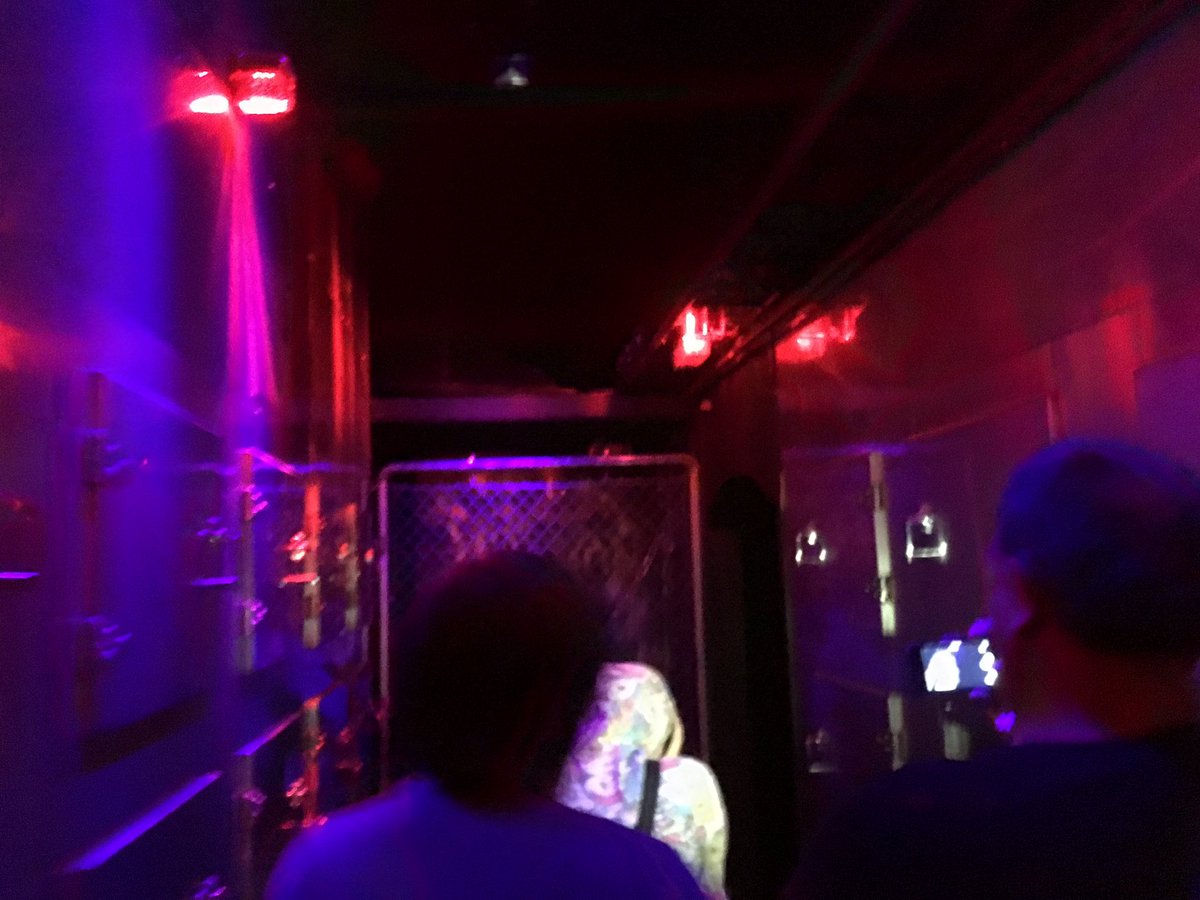 House of Nightmares was really well done! Lots of great sets & props!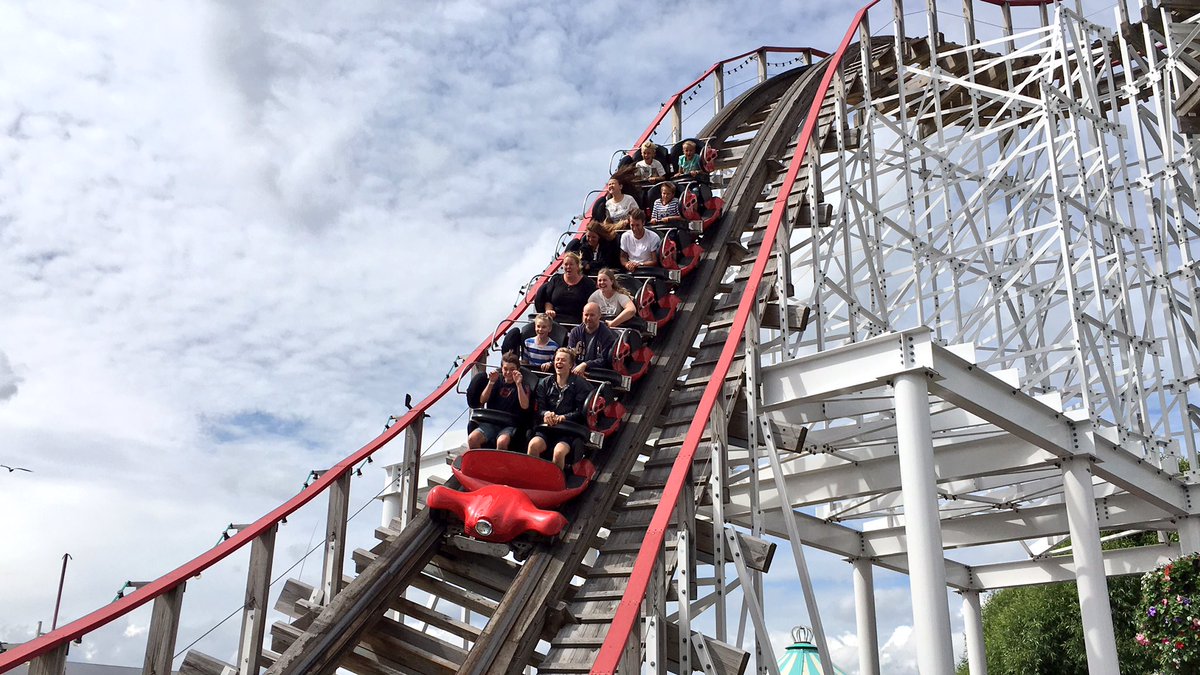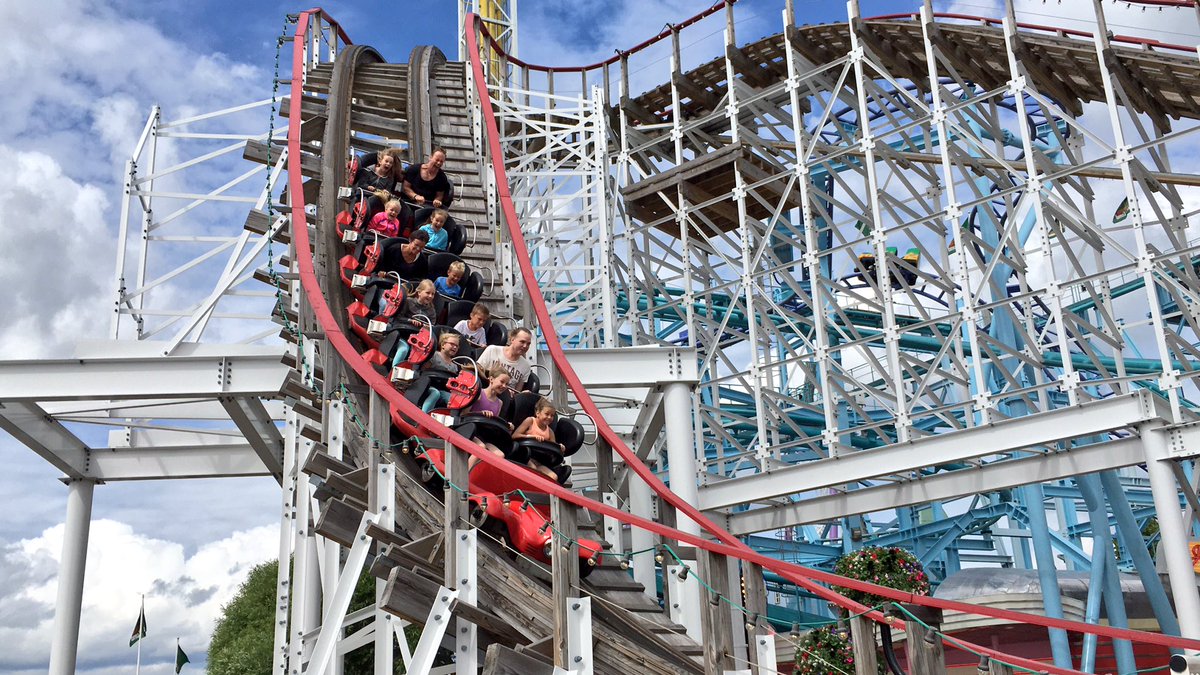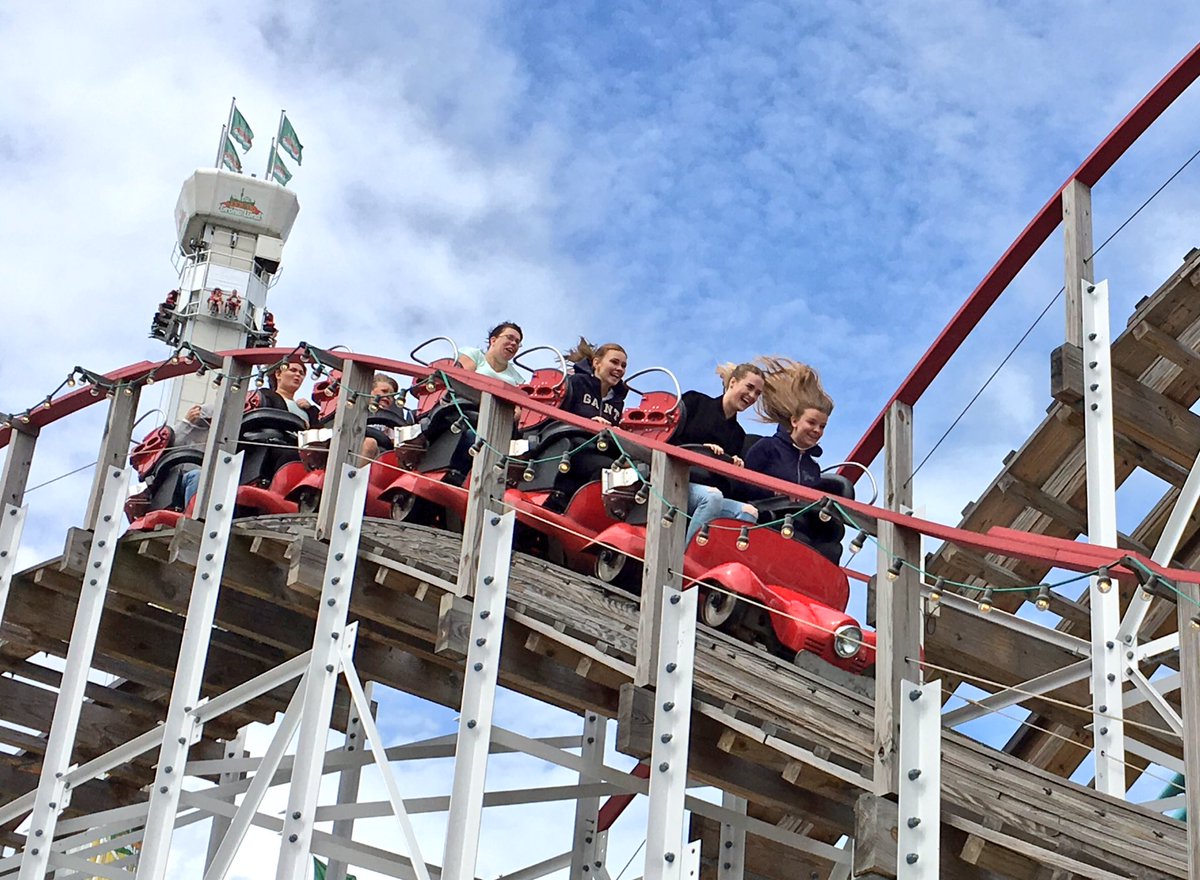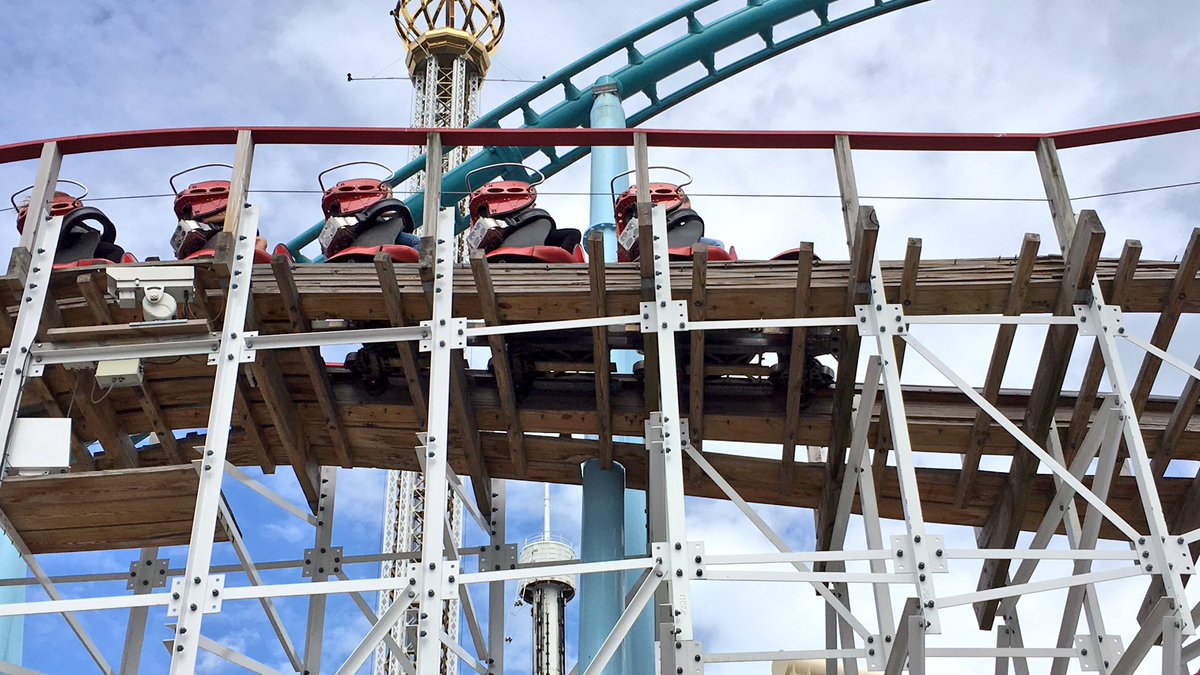 Getting photos of @gronalund Twister can be tough since it's so compact and twisted!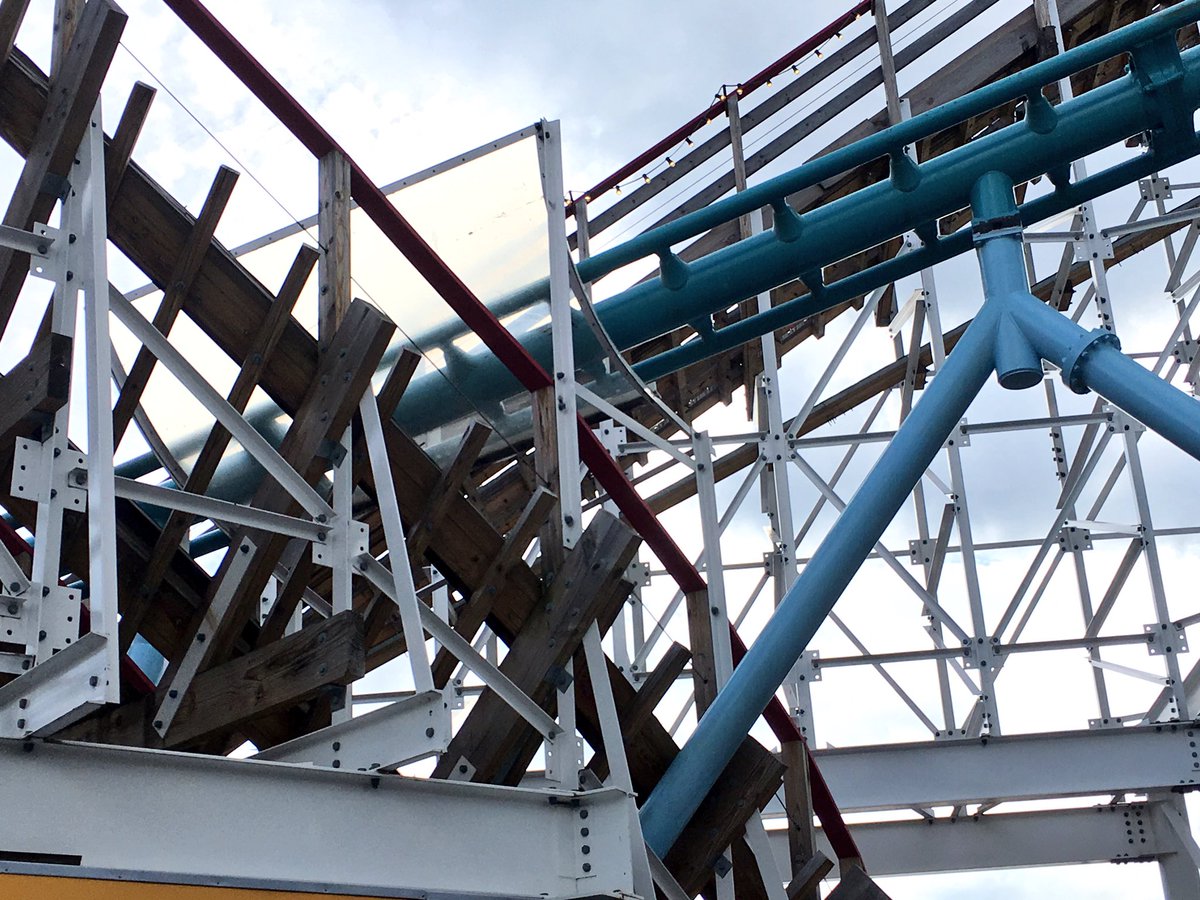 It's impressive @thegravitygroup managed to get the Twister track safely through that Jetline support!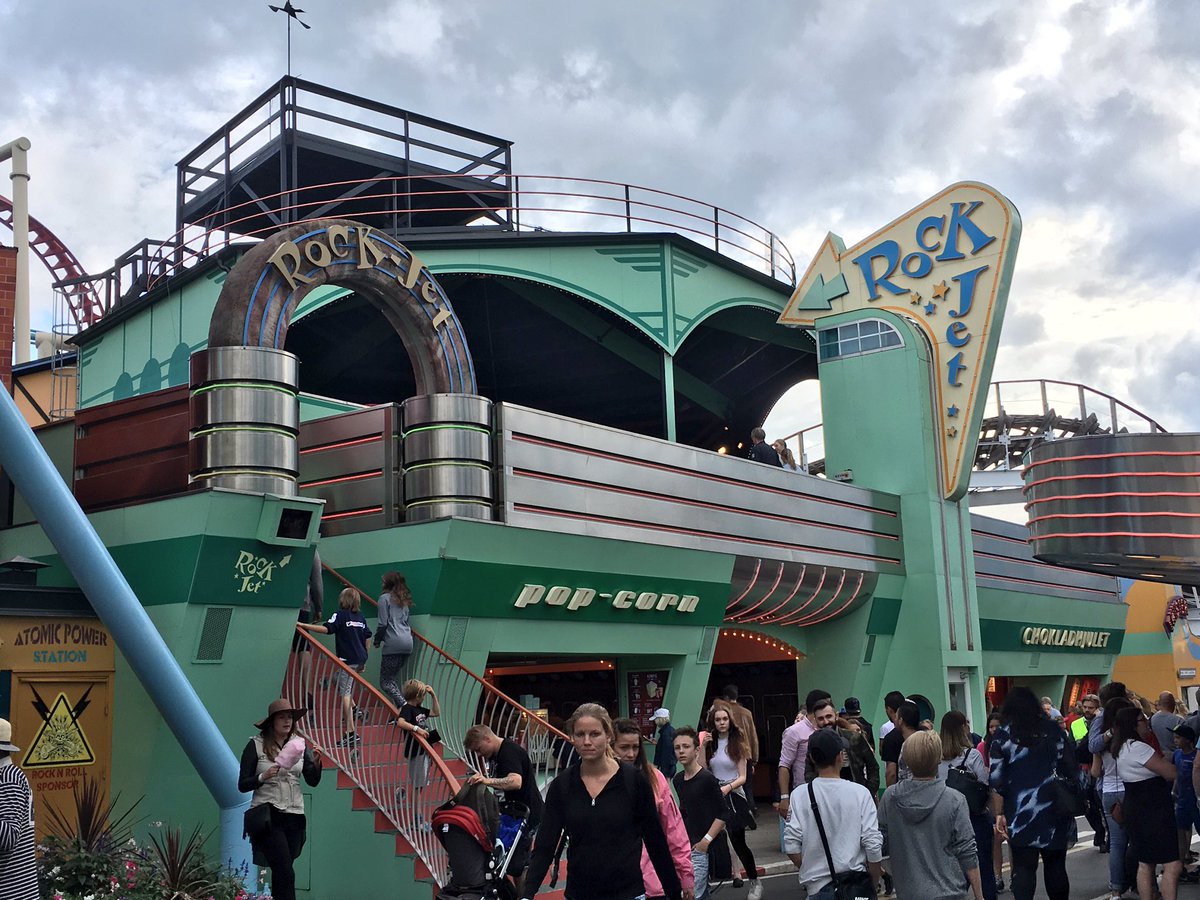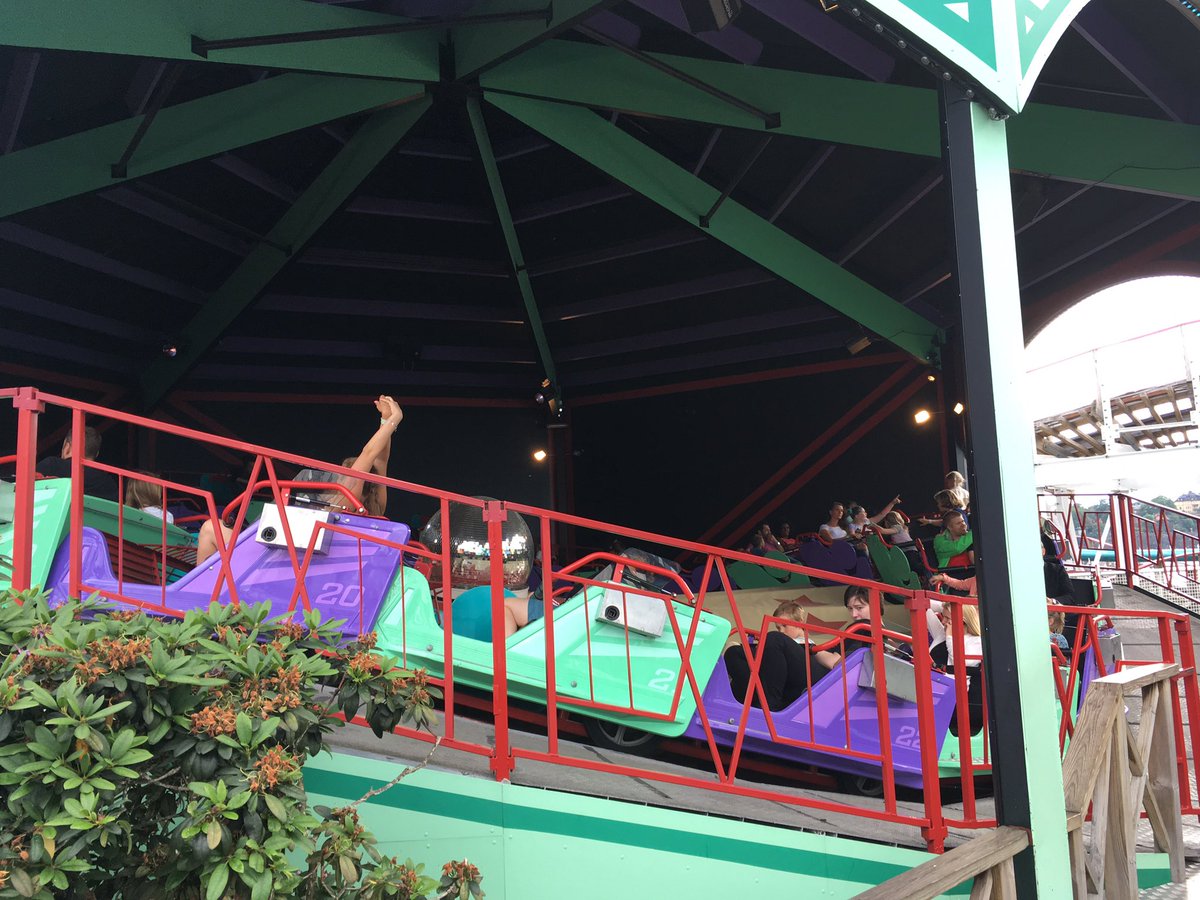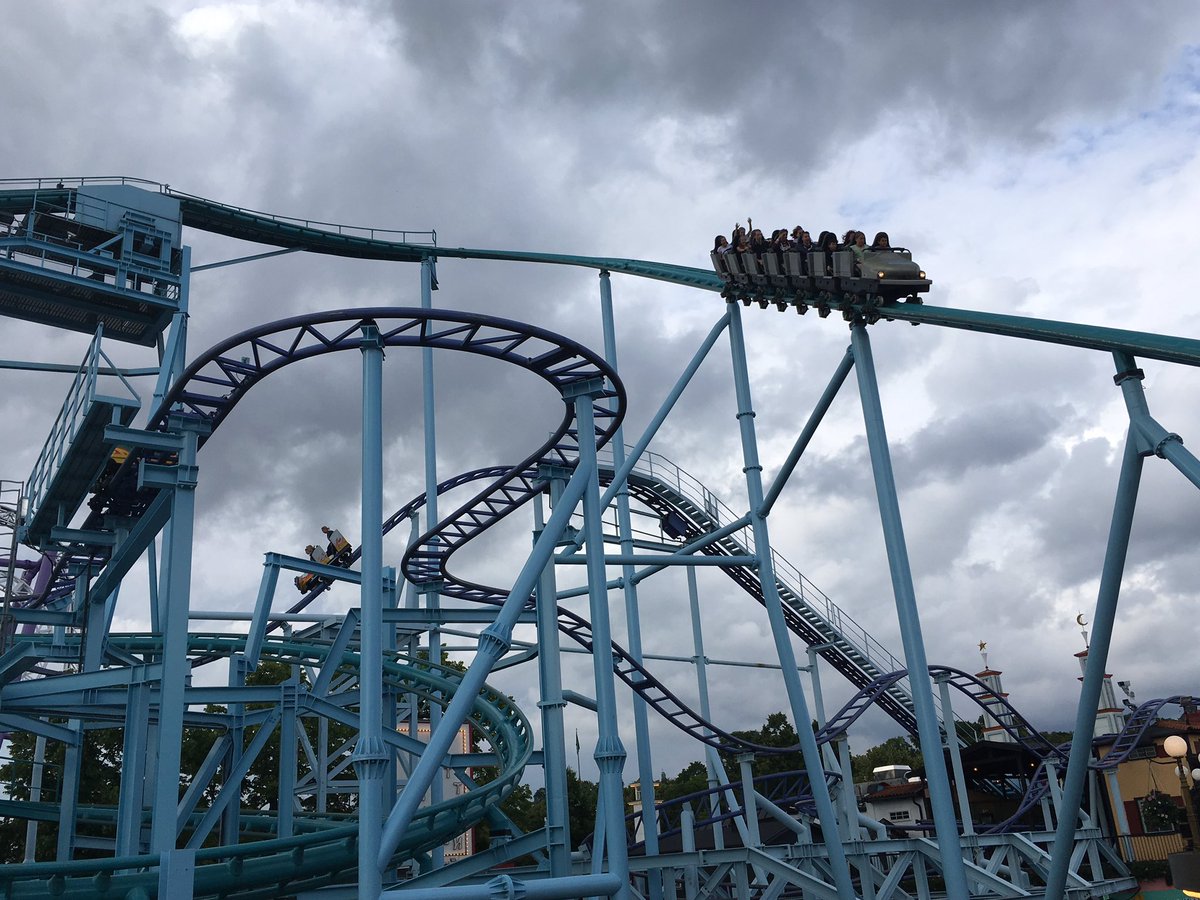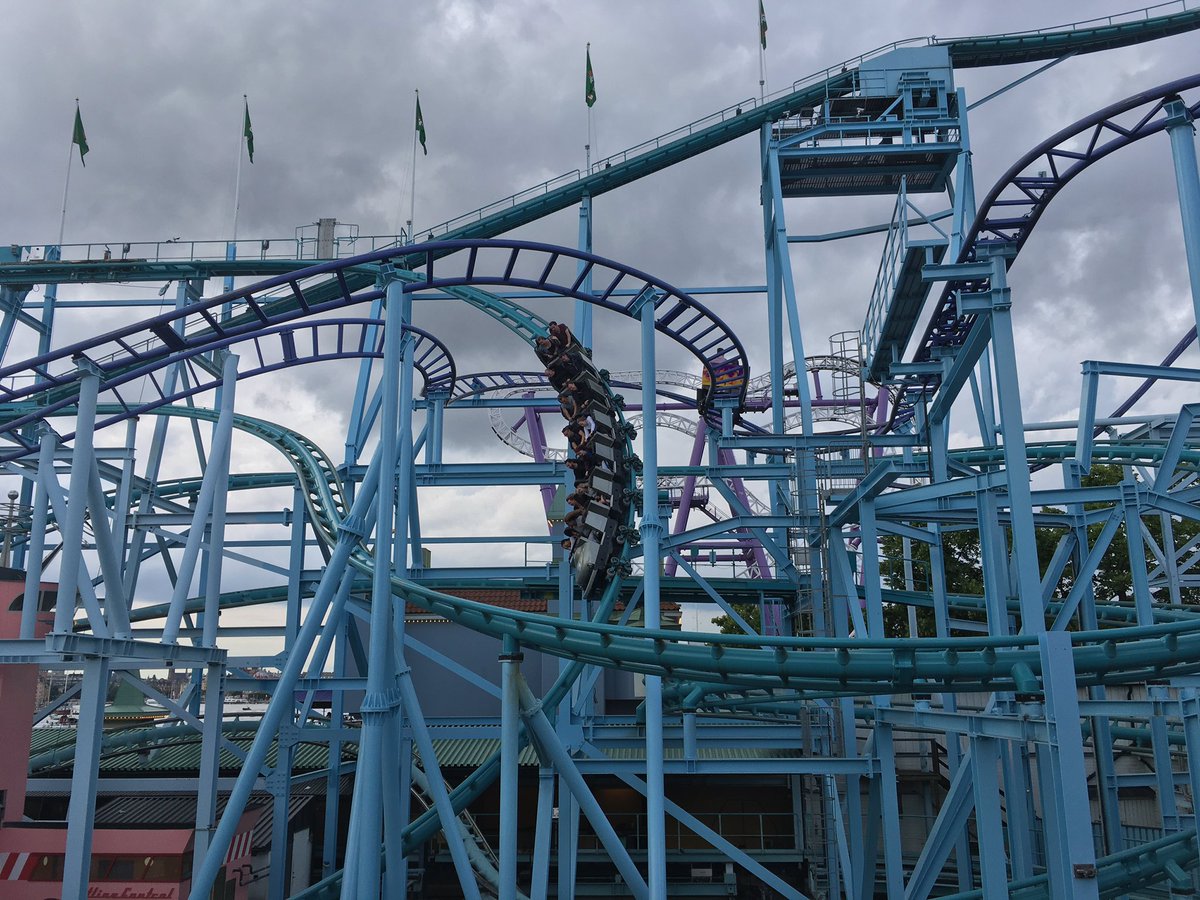 When you don't have a lot of room you build rides on top of buildings and rides on top of other rides!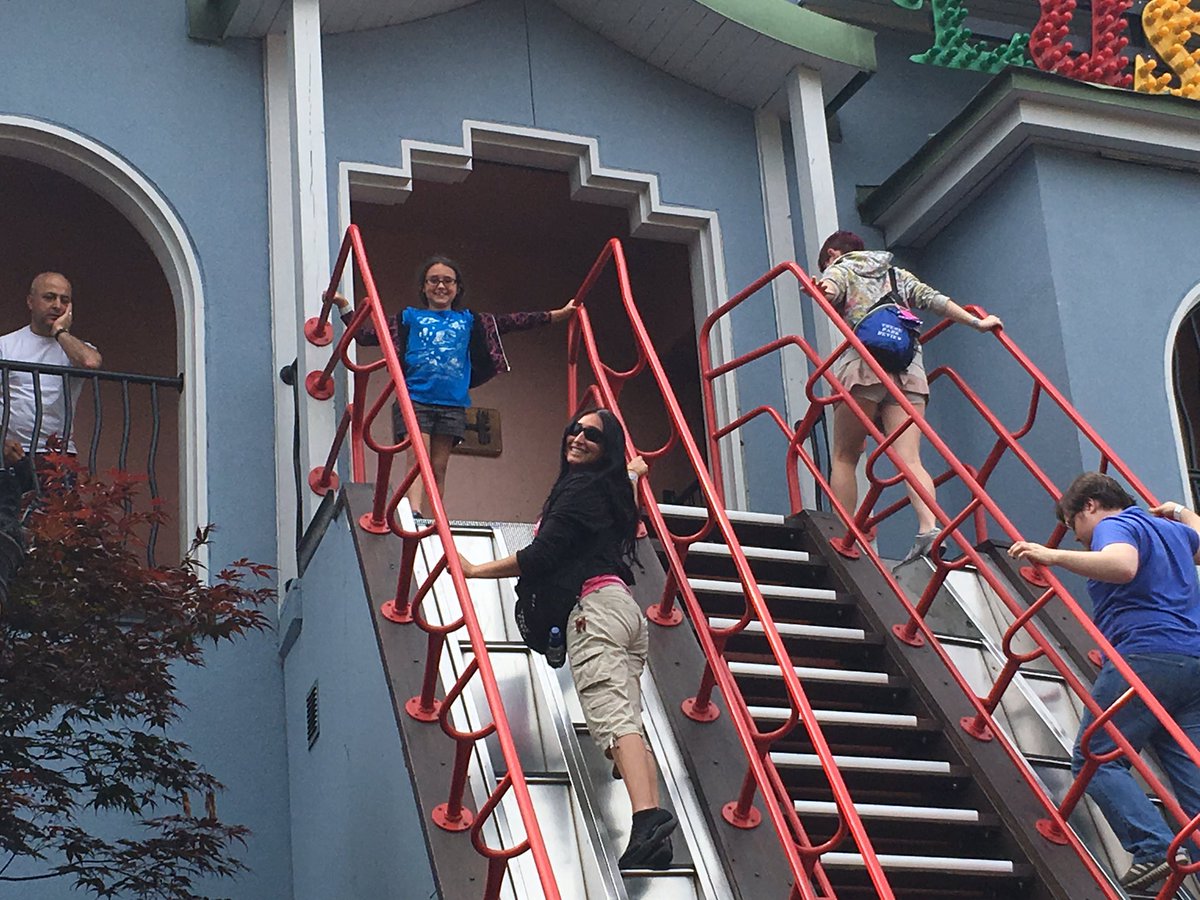 The girls are BACK at the fun house again!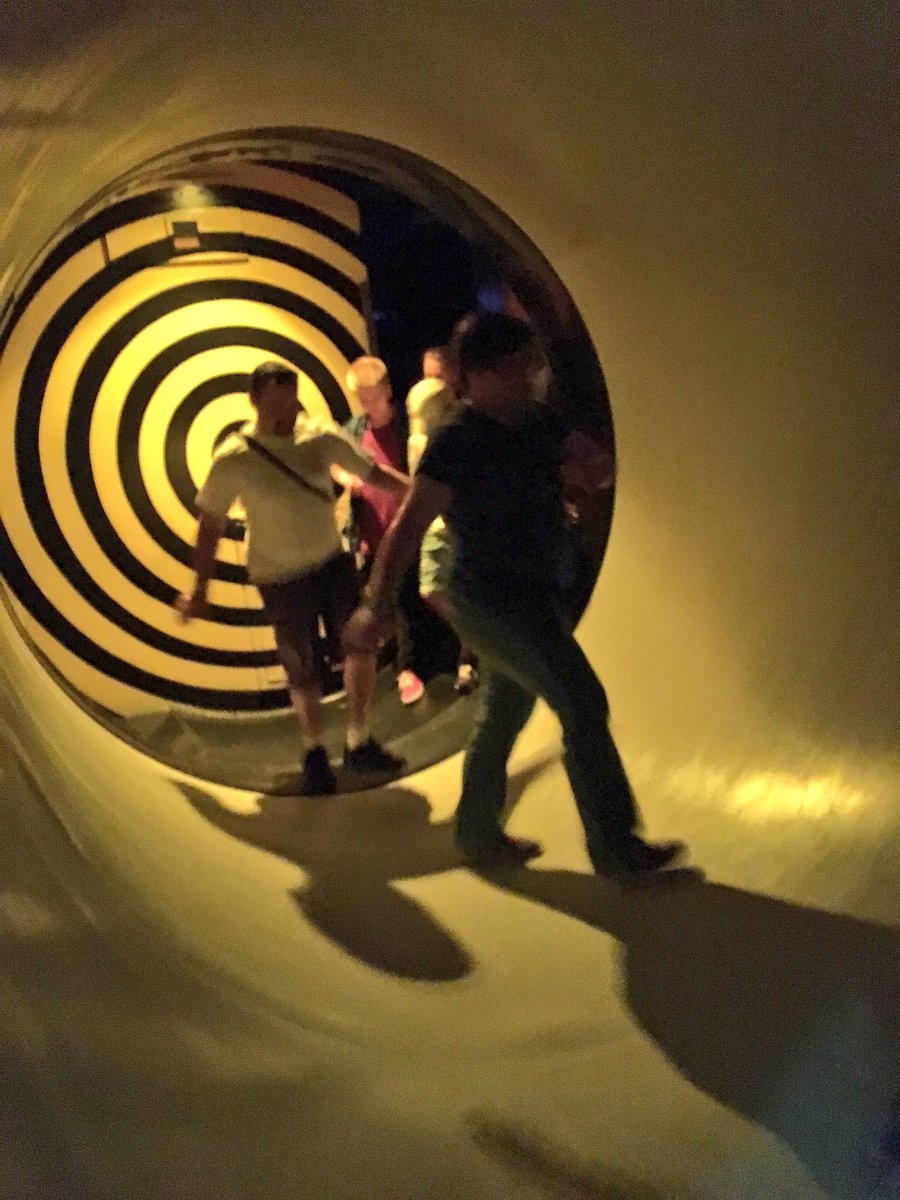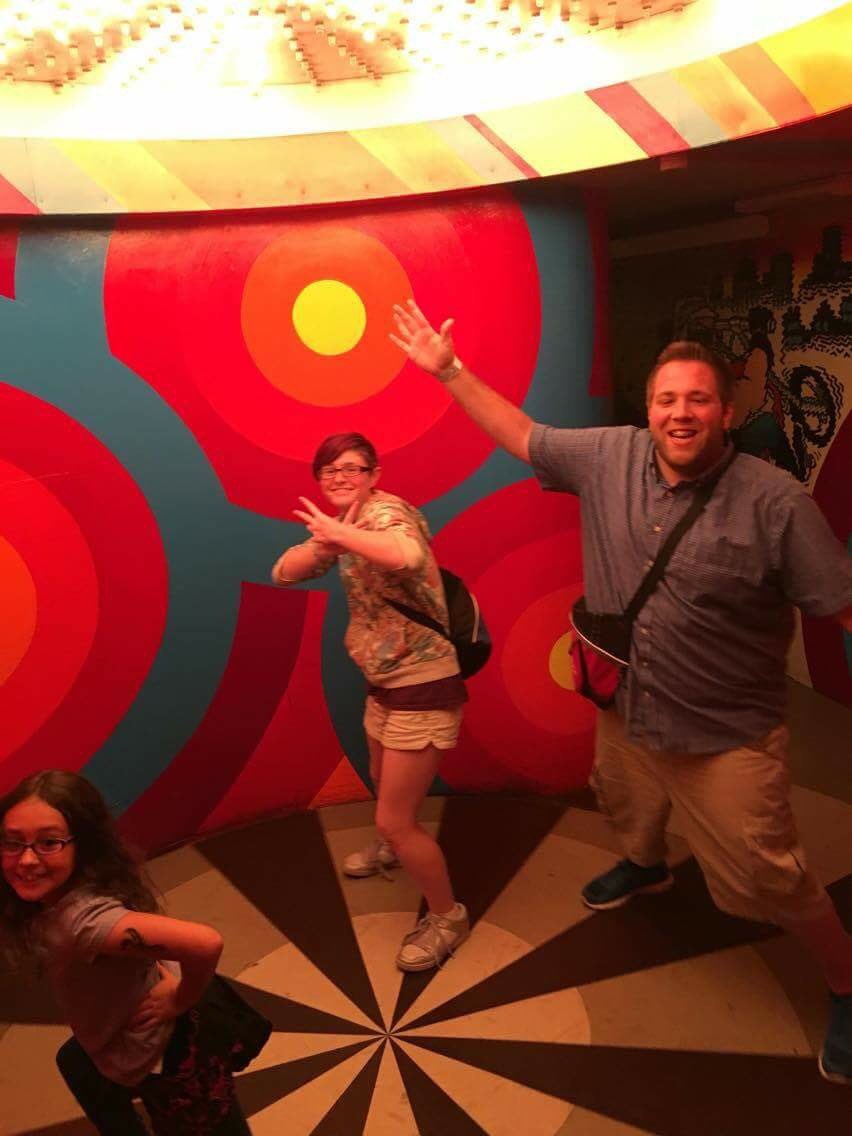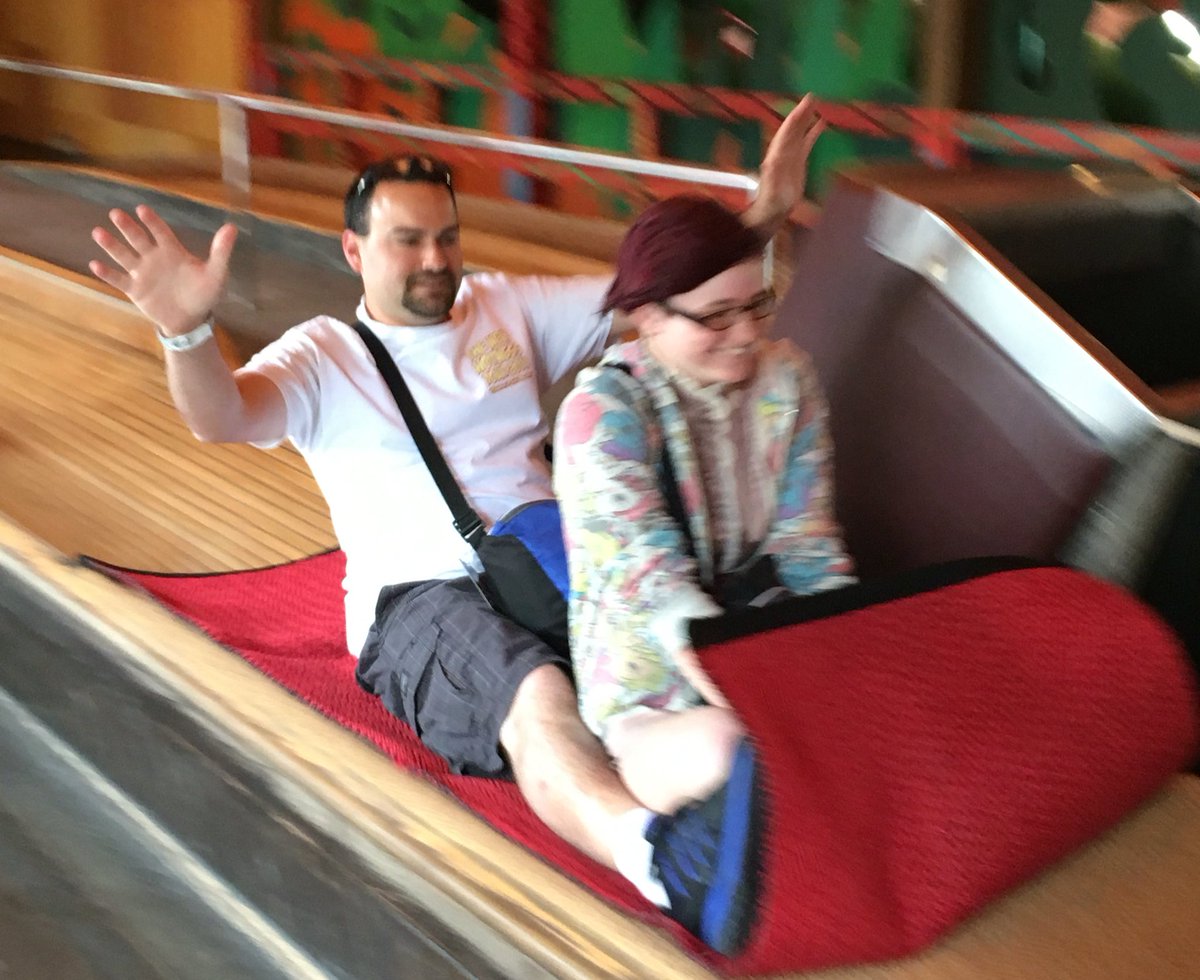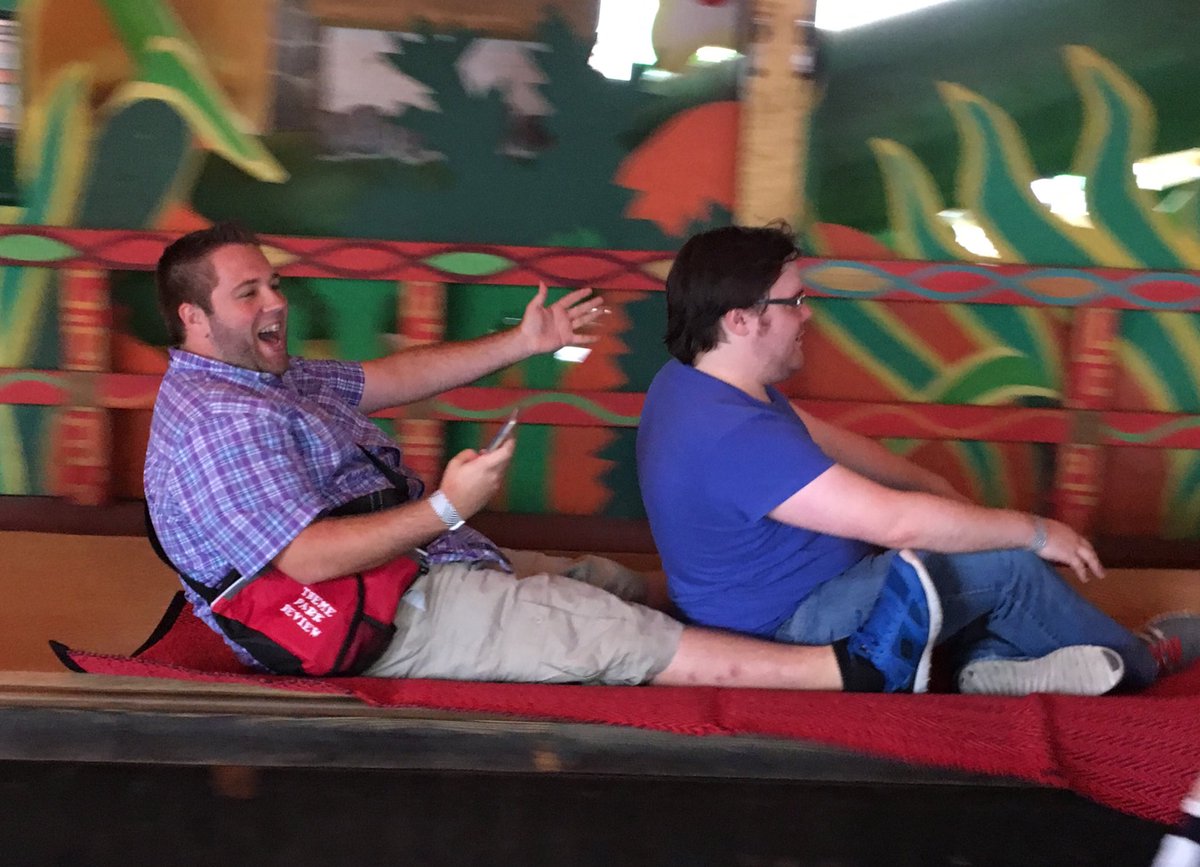 Took another trip through the @gronalund fun house which really is one of the best in the world!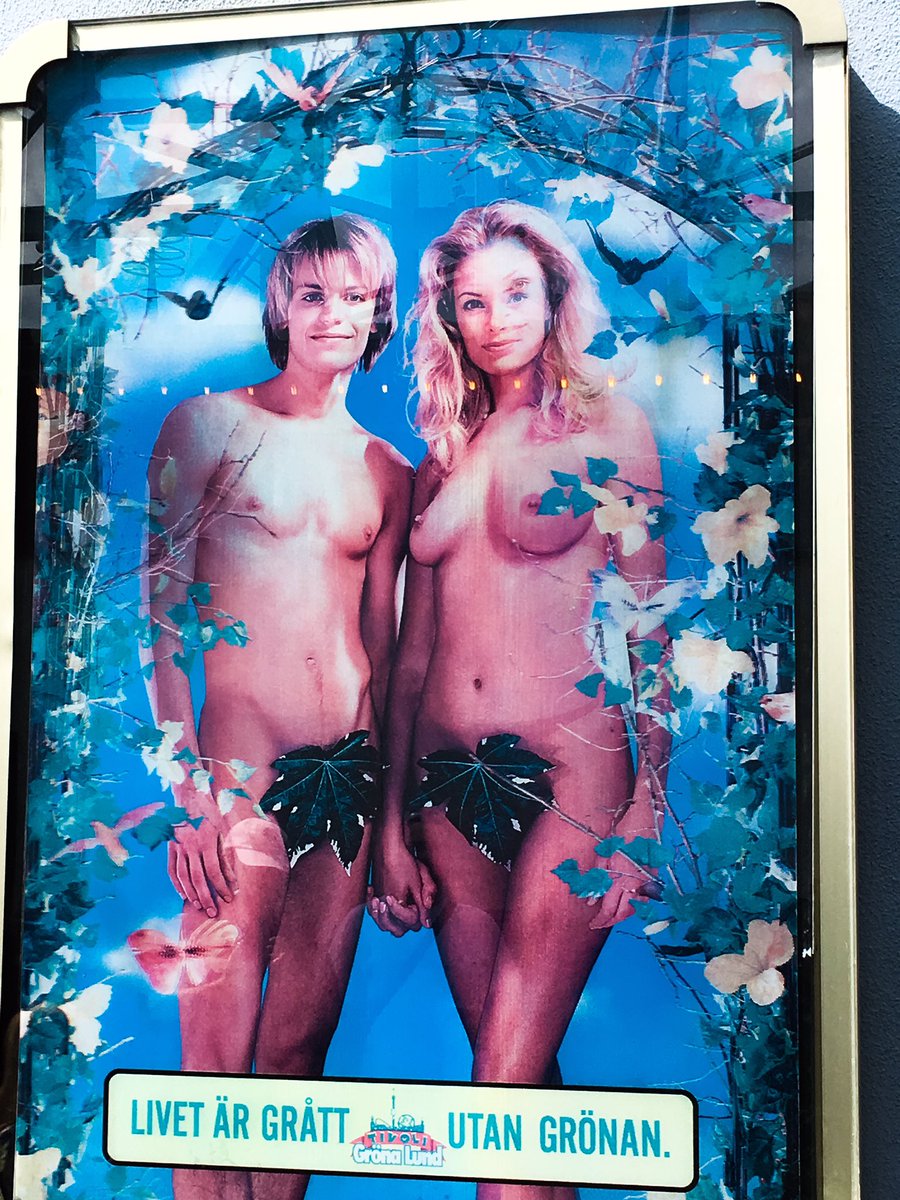 Two reasons why I love visiting European parks!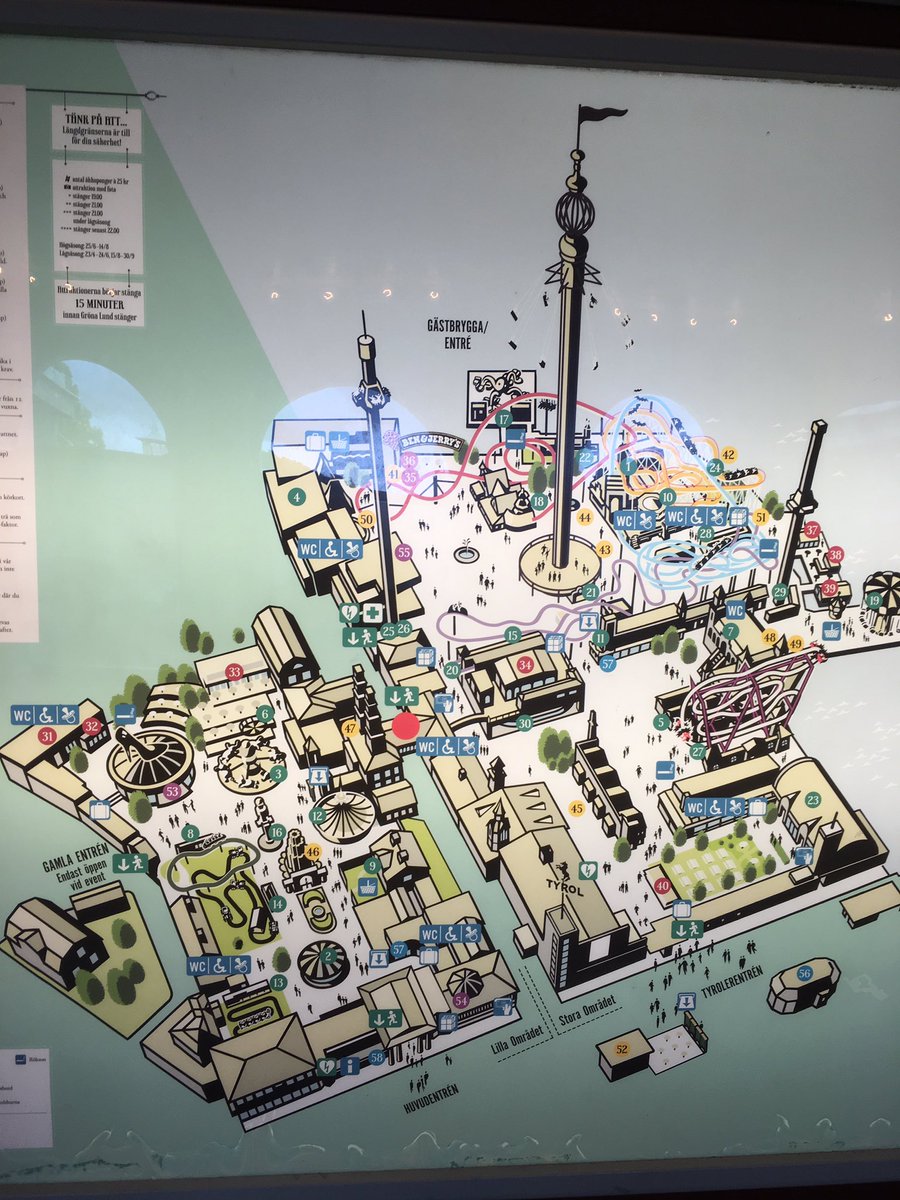 This gives you an idea of the layout of @GronaLund in Sweden. Super compact park loaded with awesome!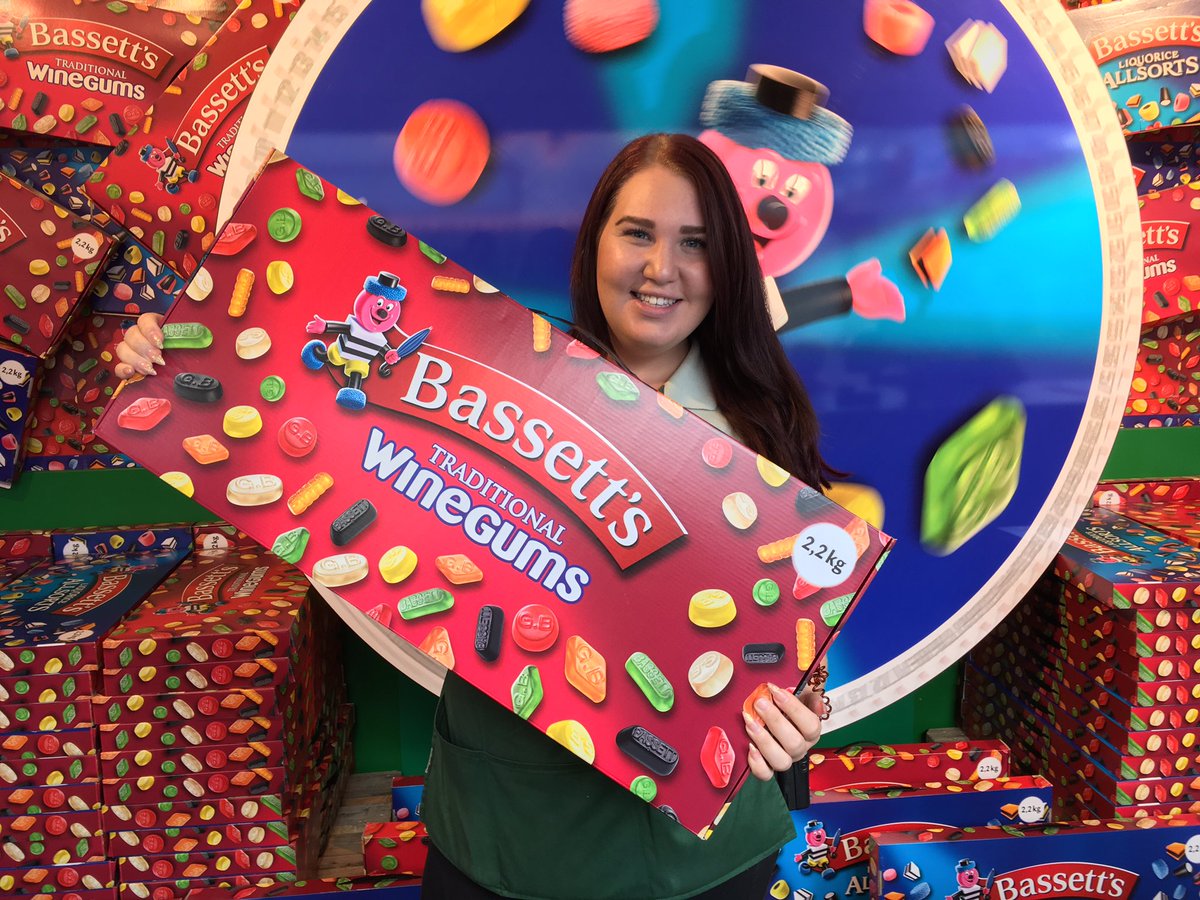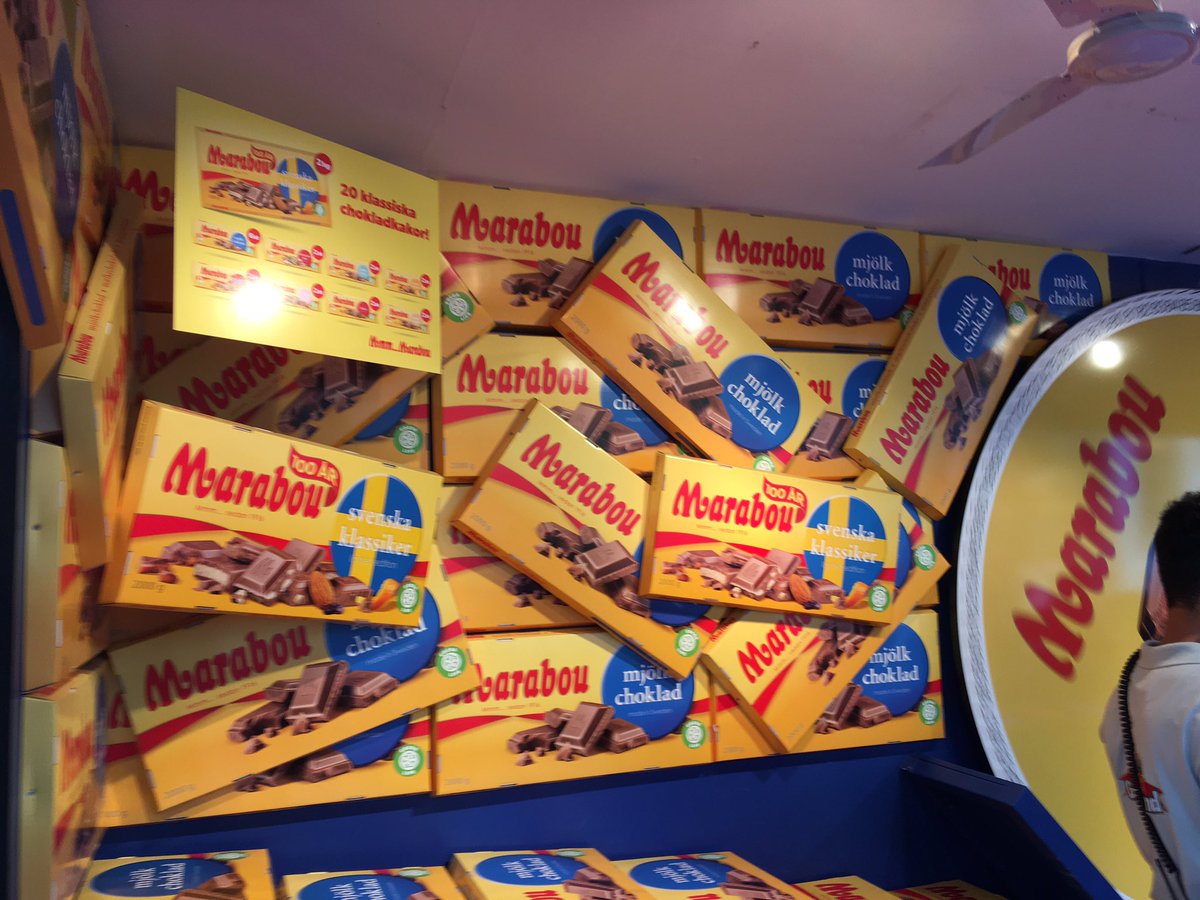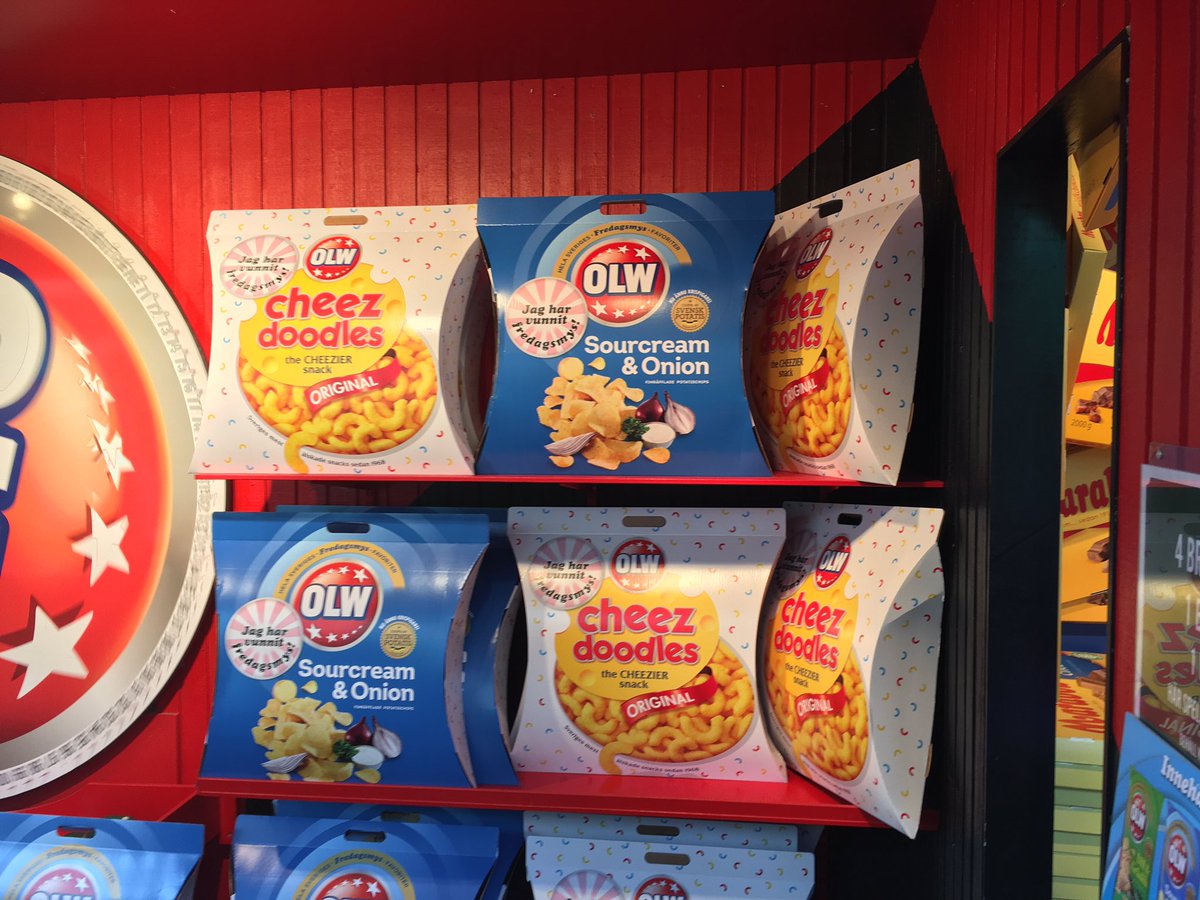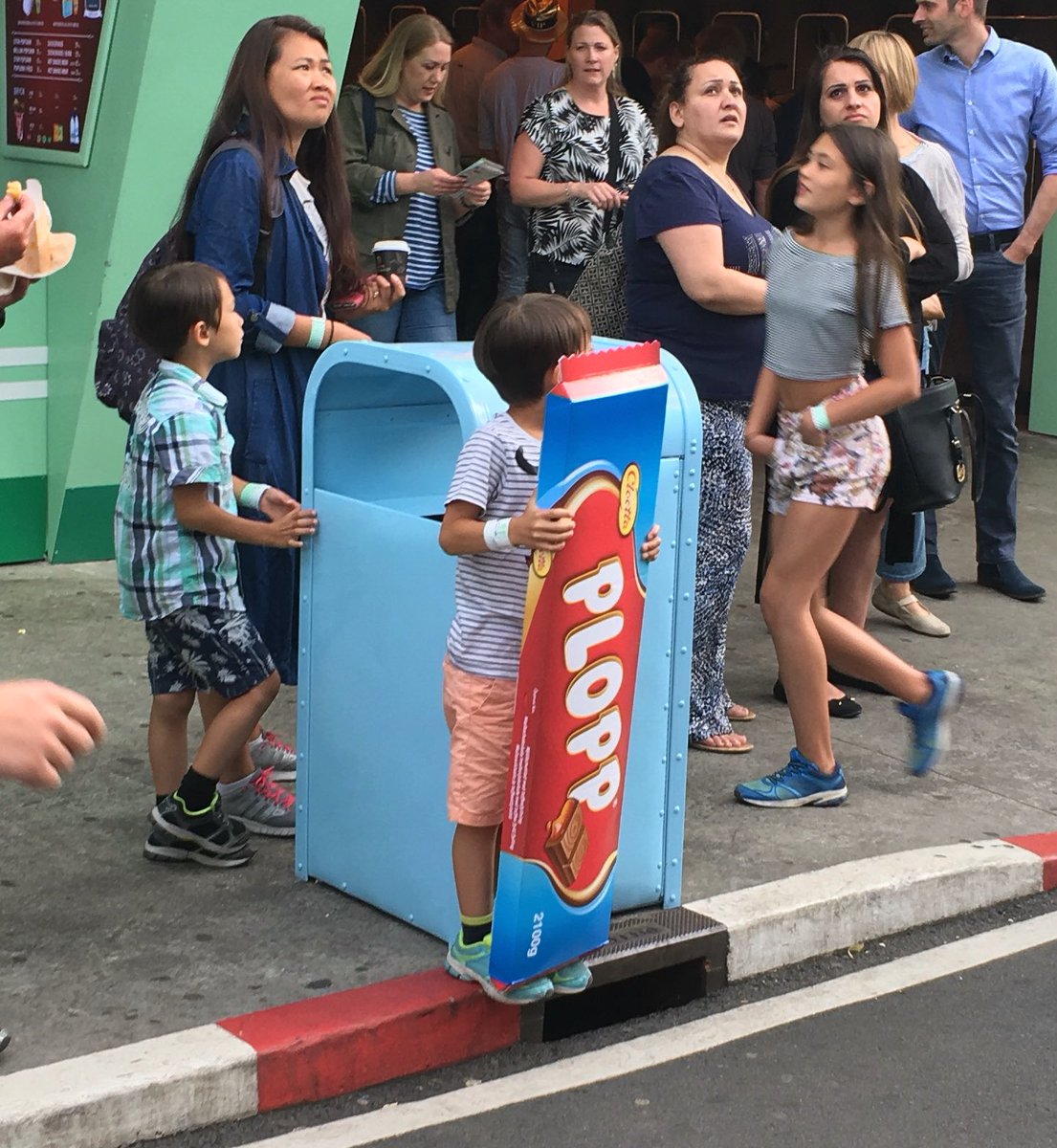 I just love the ridiculously huge boxes of candy you can win from the games @gronalund!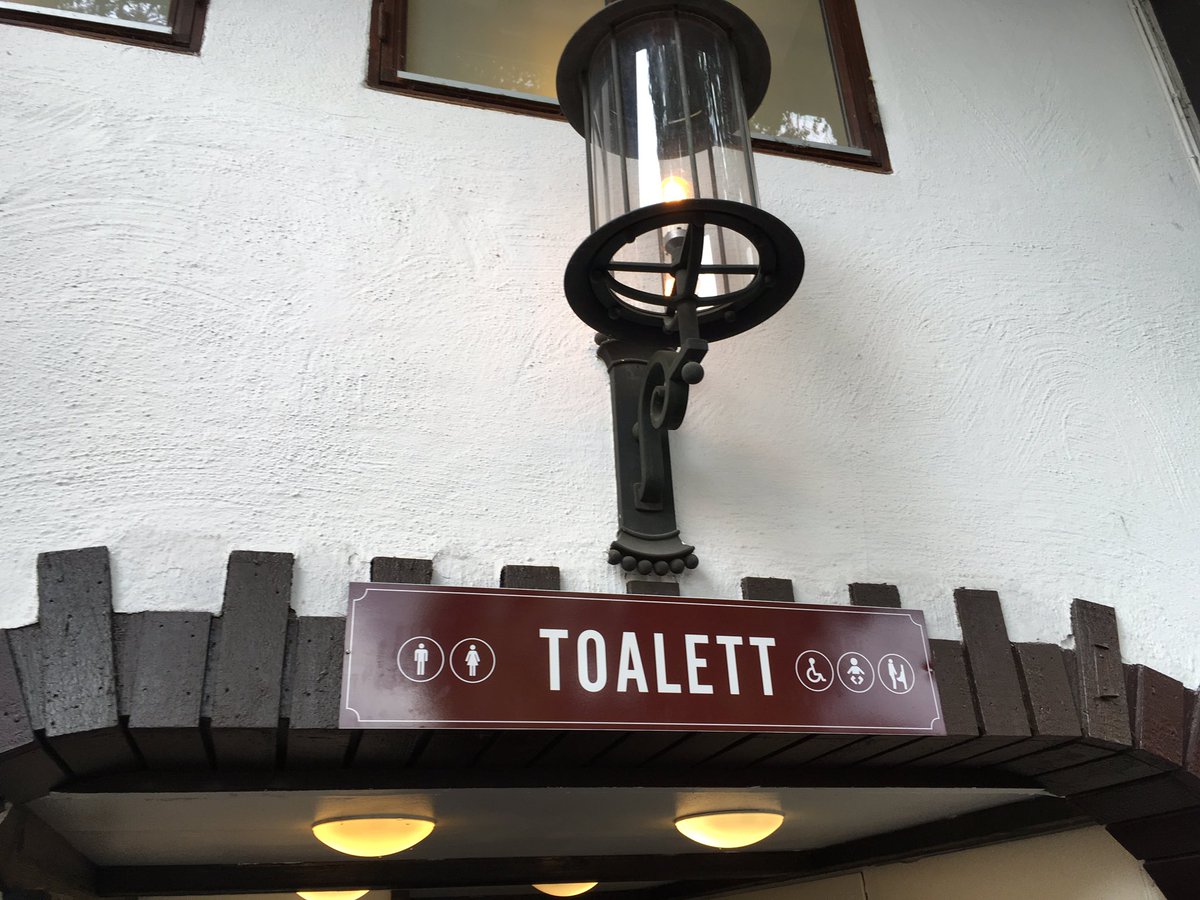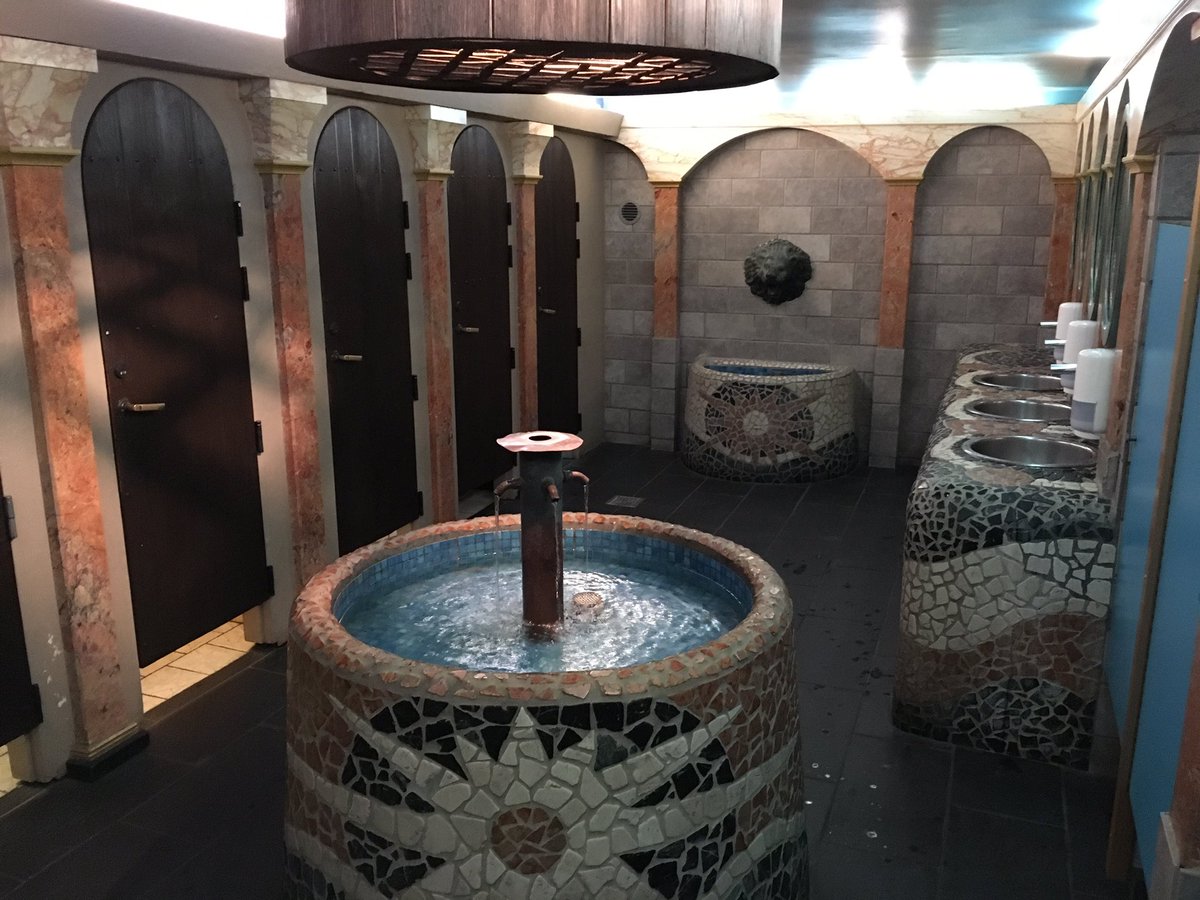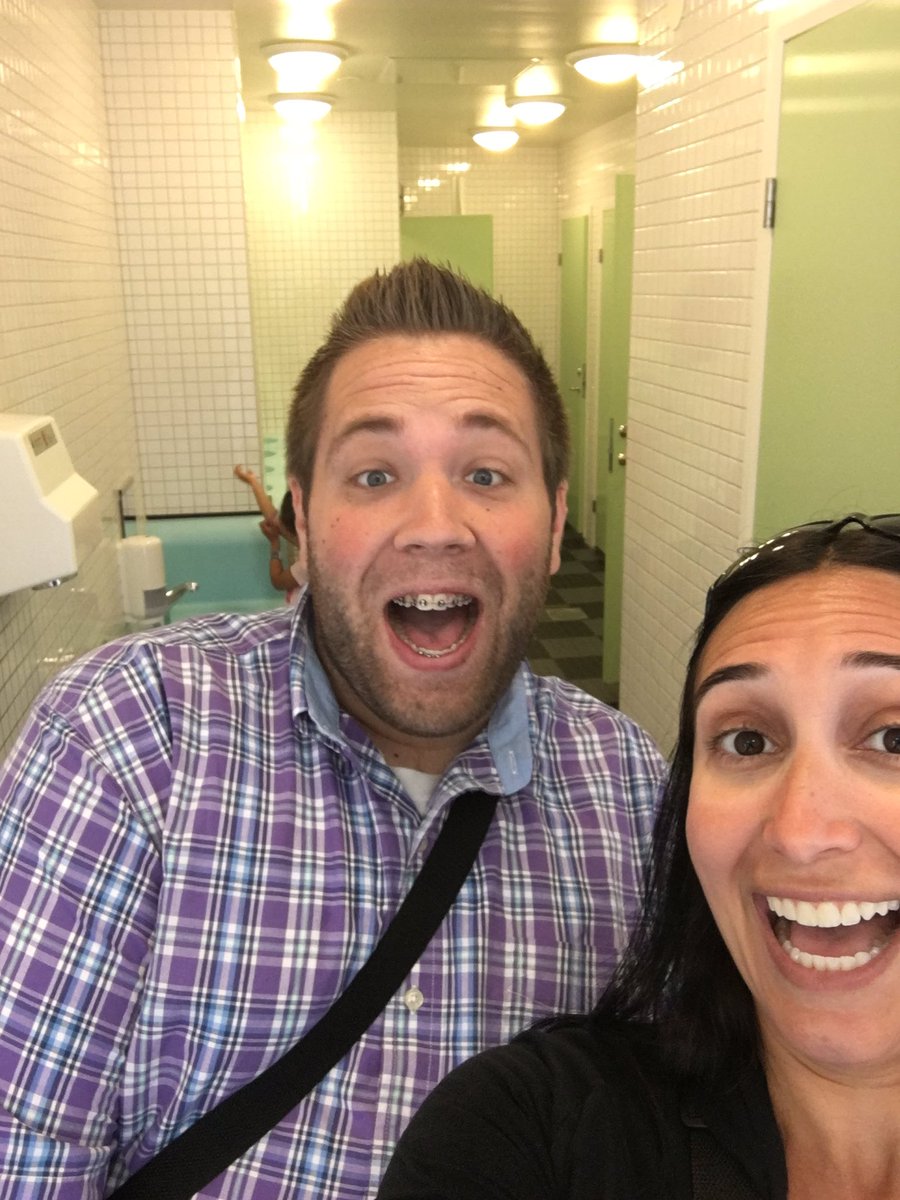 Here is a unisex restroom which has existed in Sweden for YEARS without any issue. Why can't this work in America?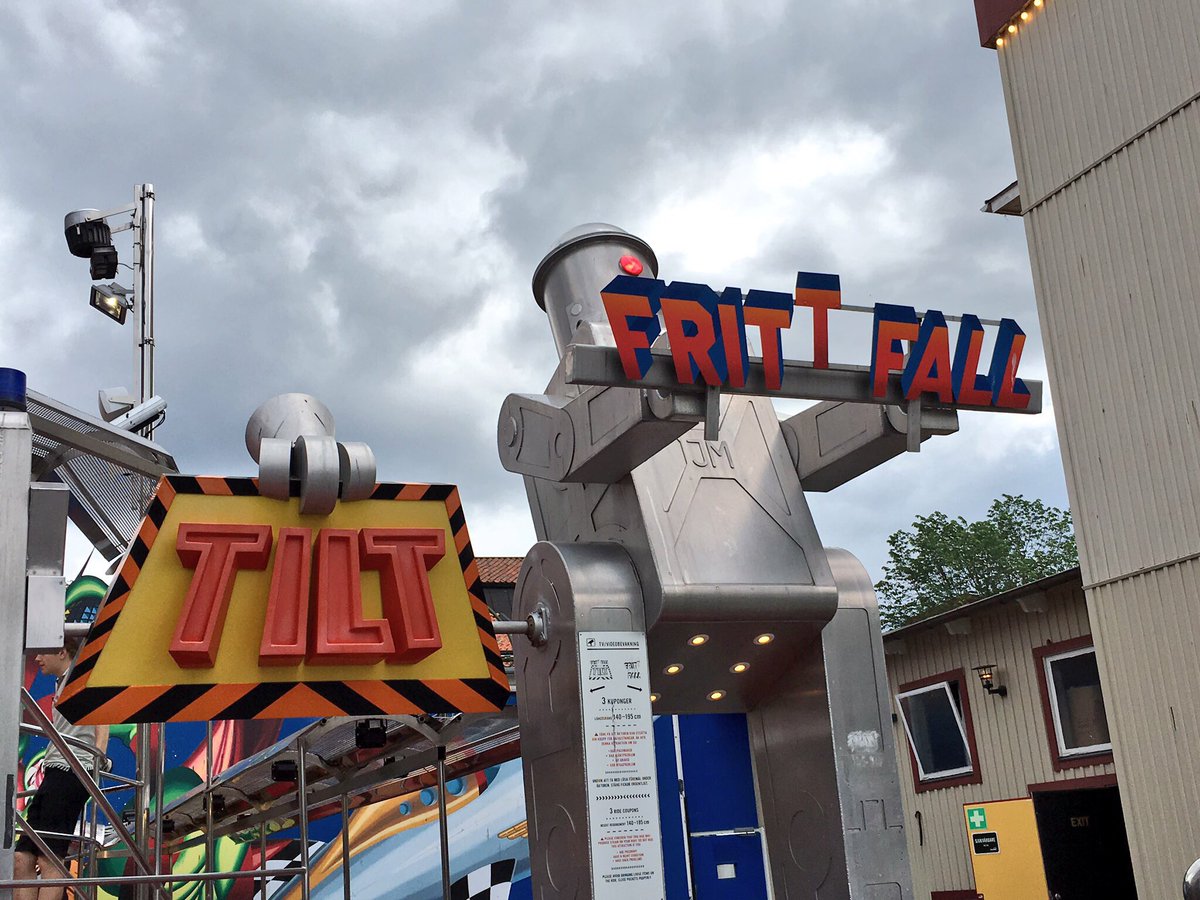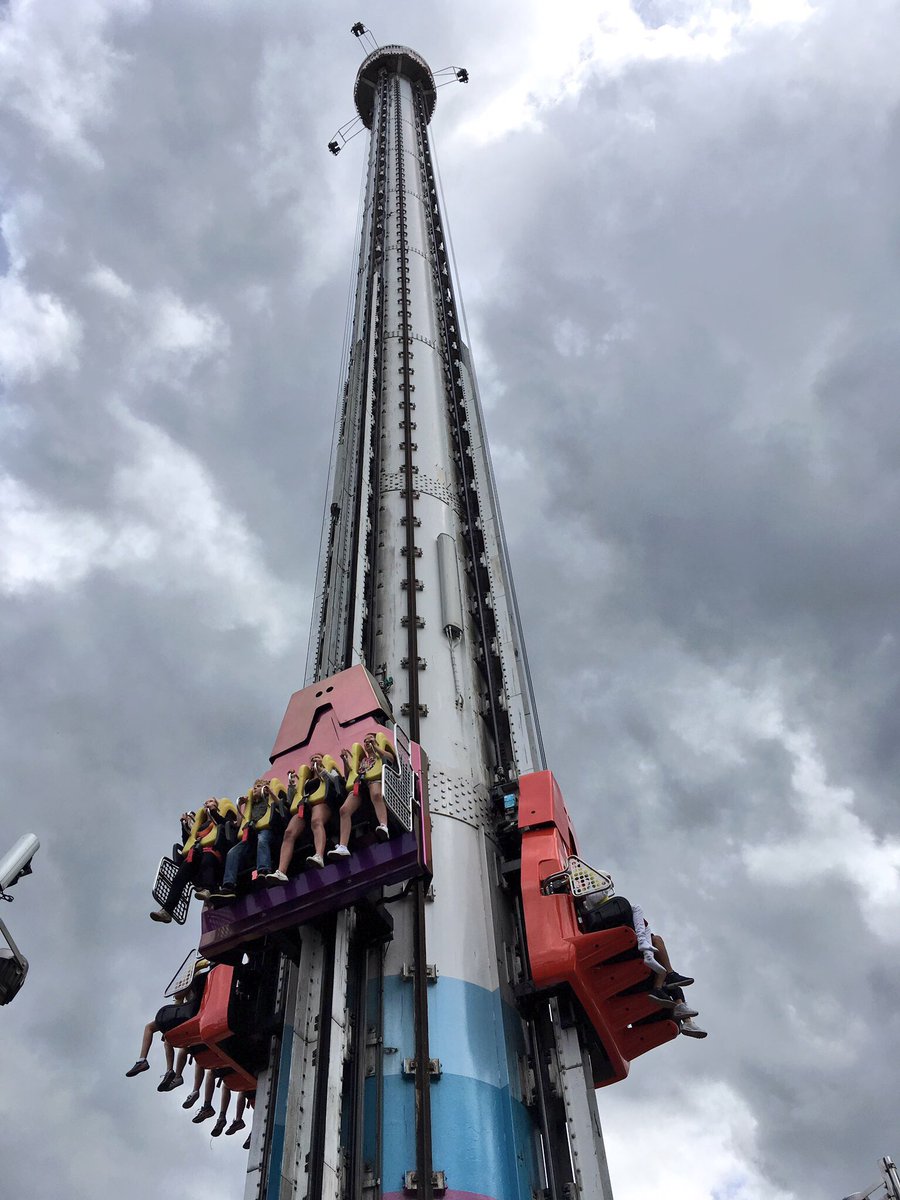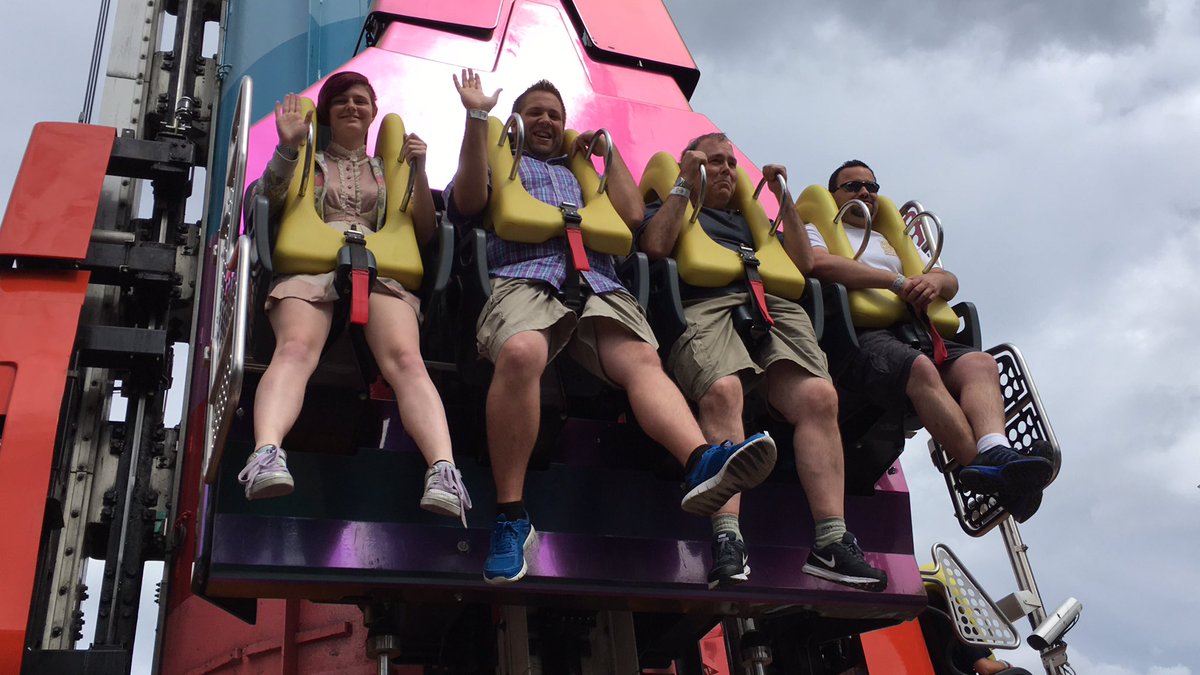 I love that @gronalund converted a side of their drop tower to a stand-up!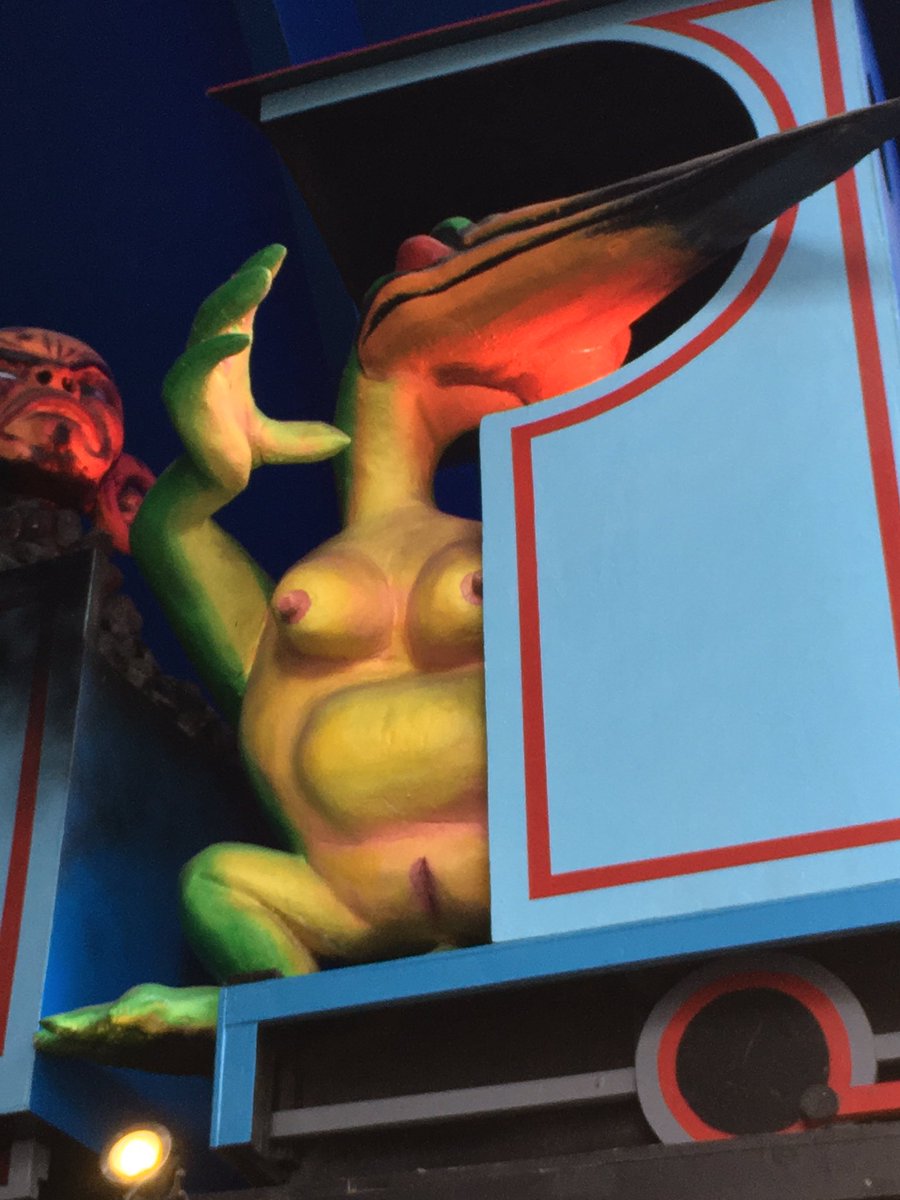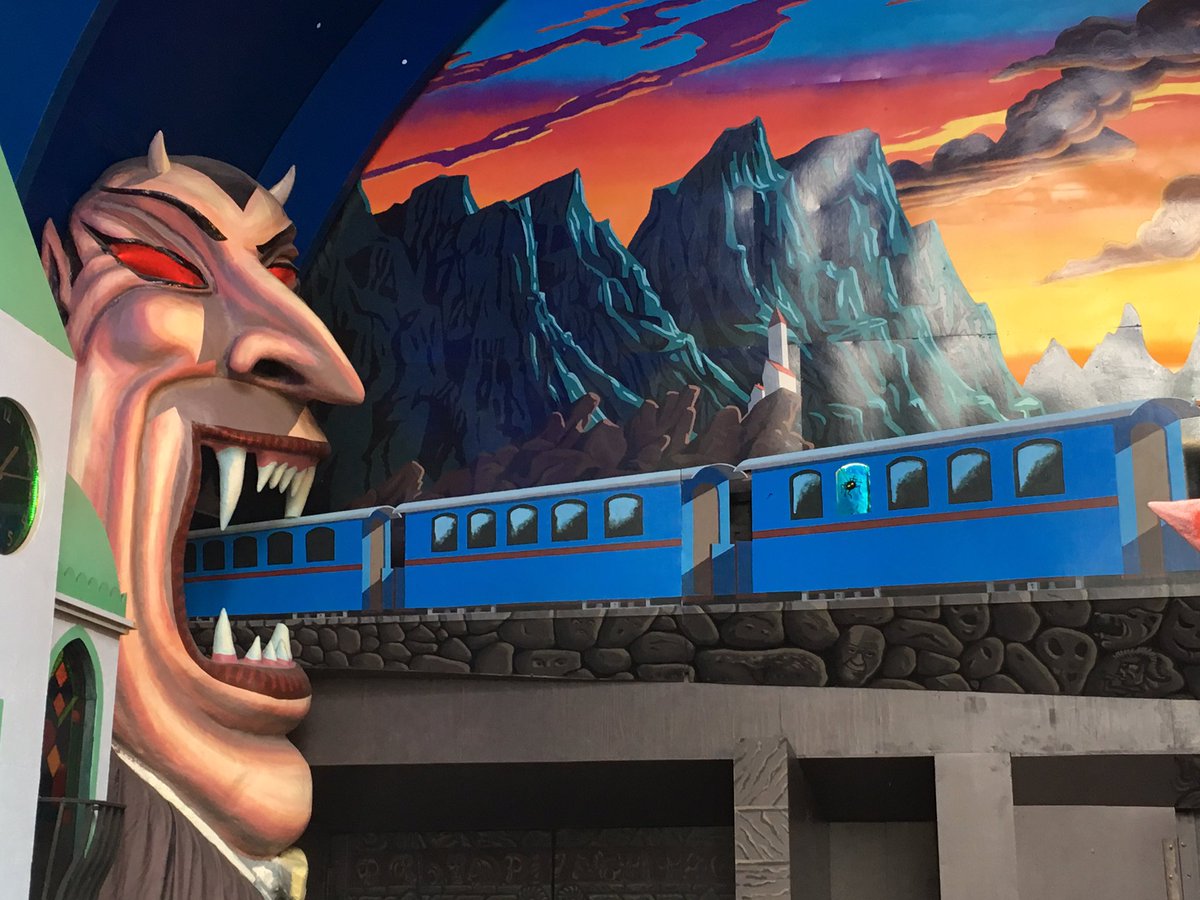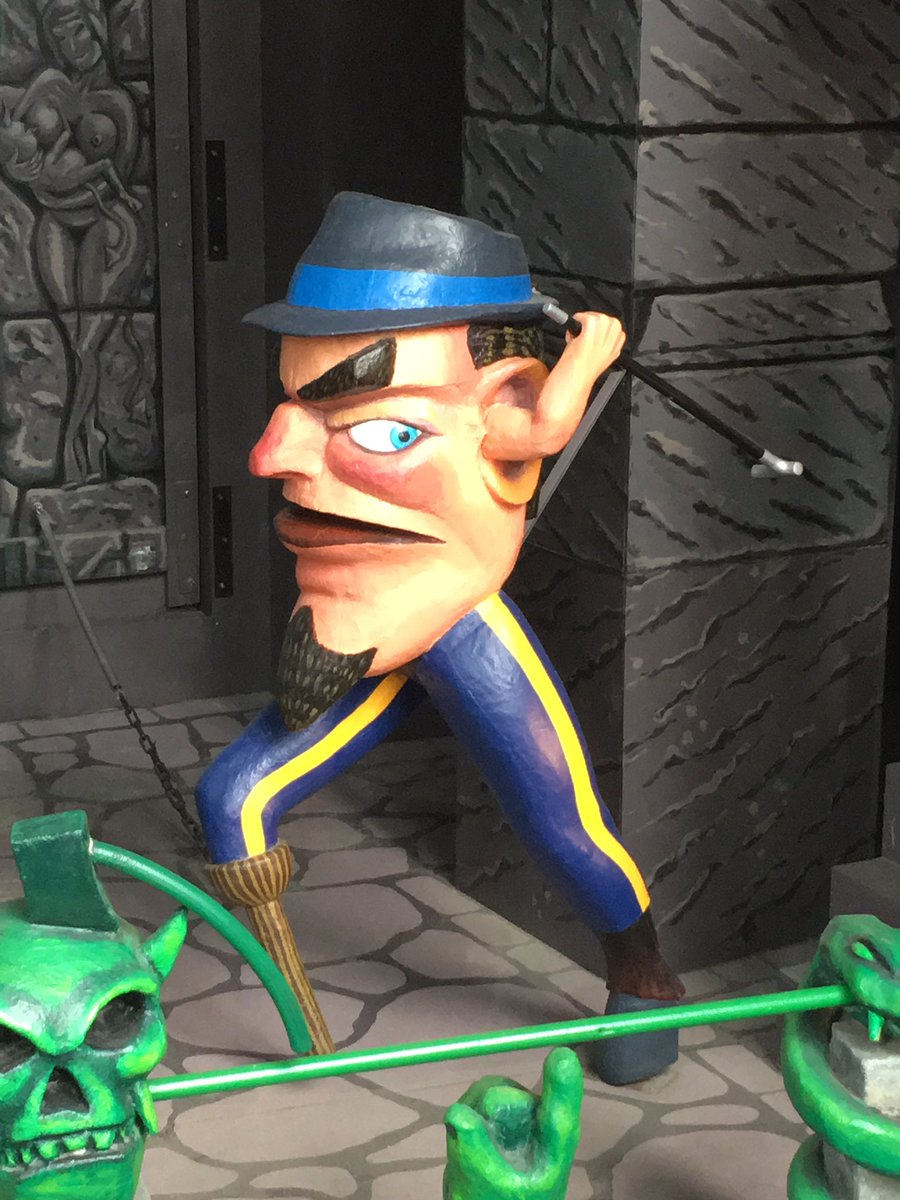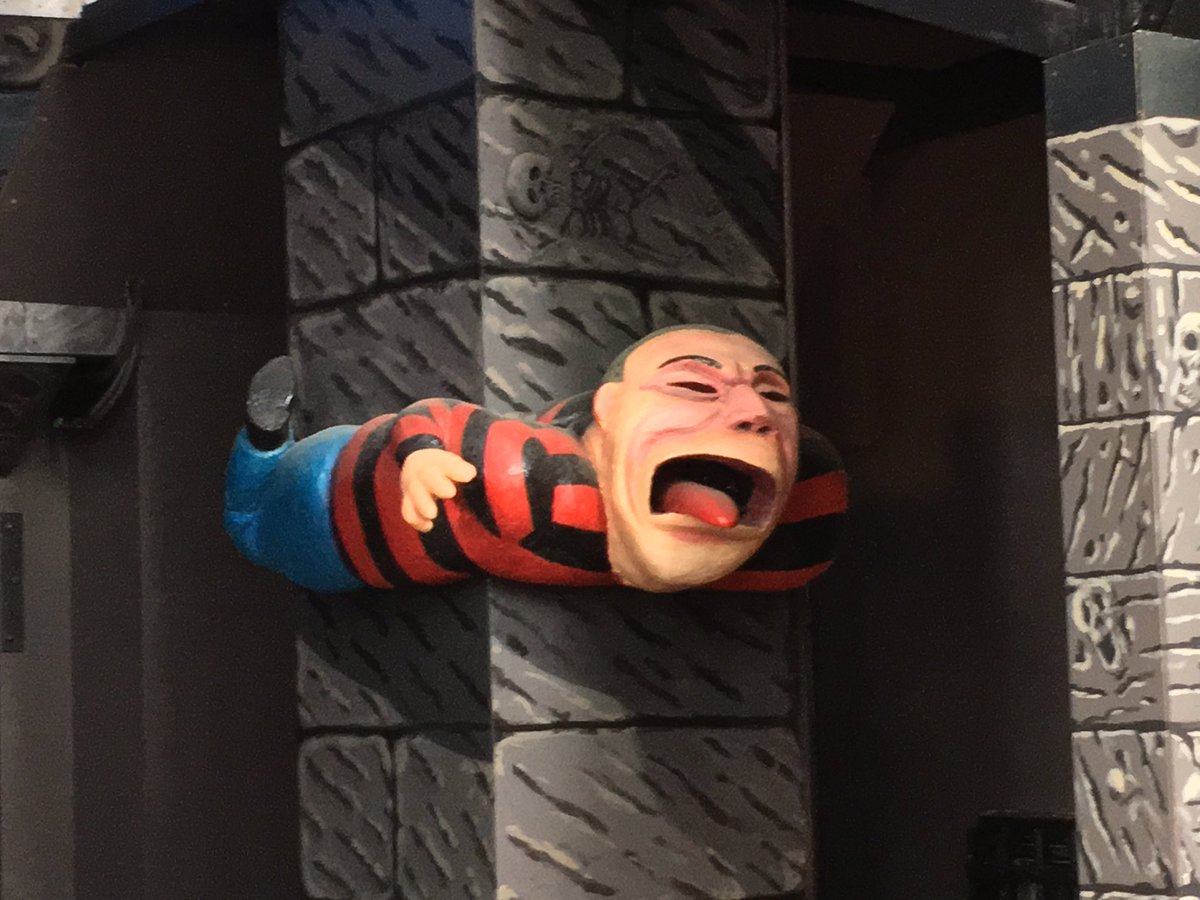 The level of disturbing things you'll see standing in line @gronalund dark ride is the stuff acid trips are made of!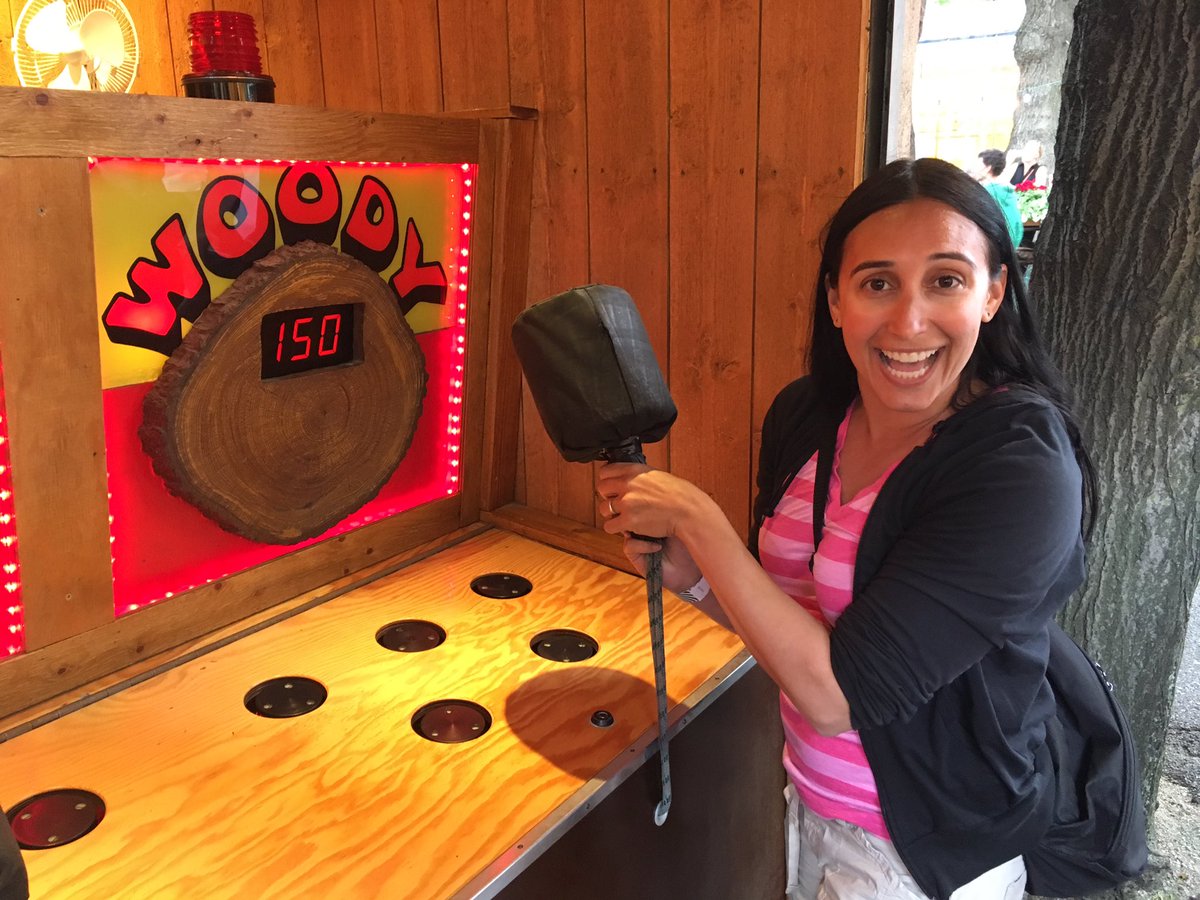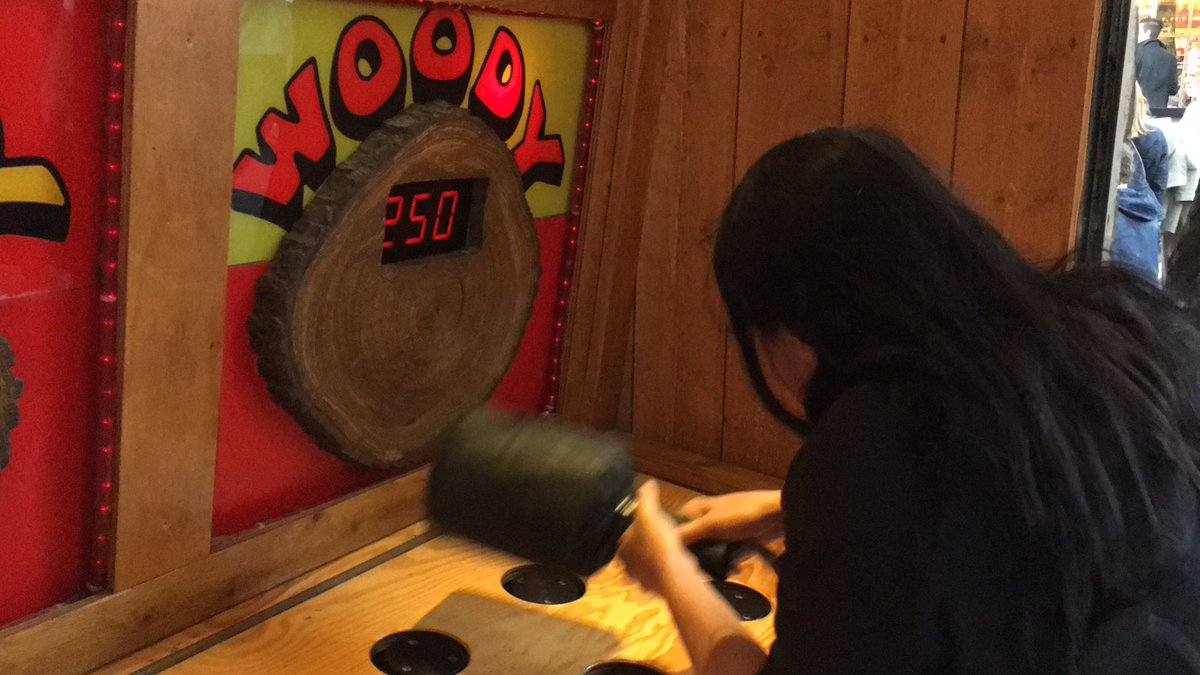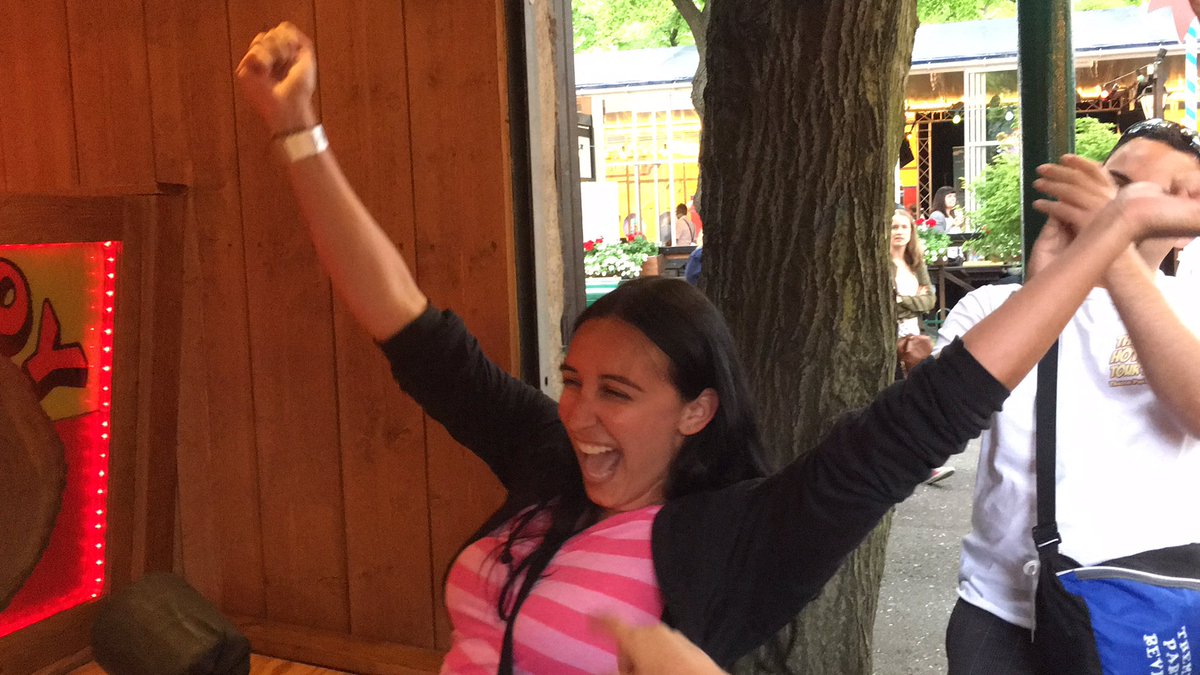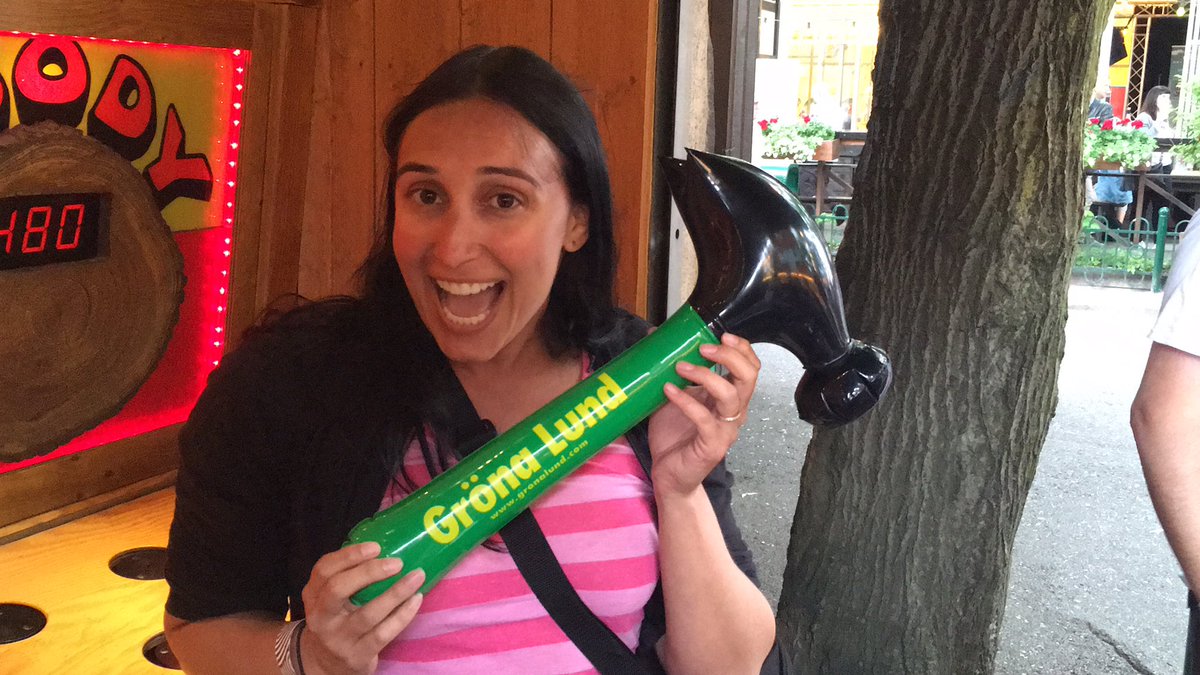 Elissa totally kicked those damn mole's assess!!!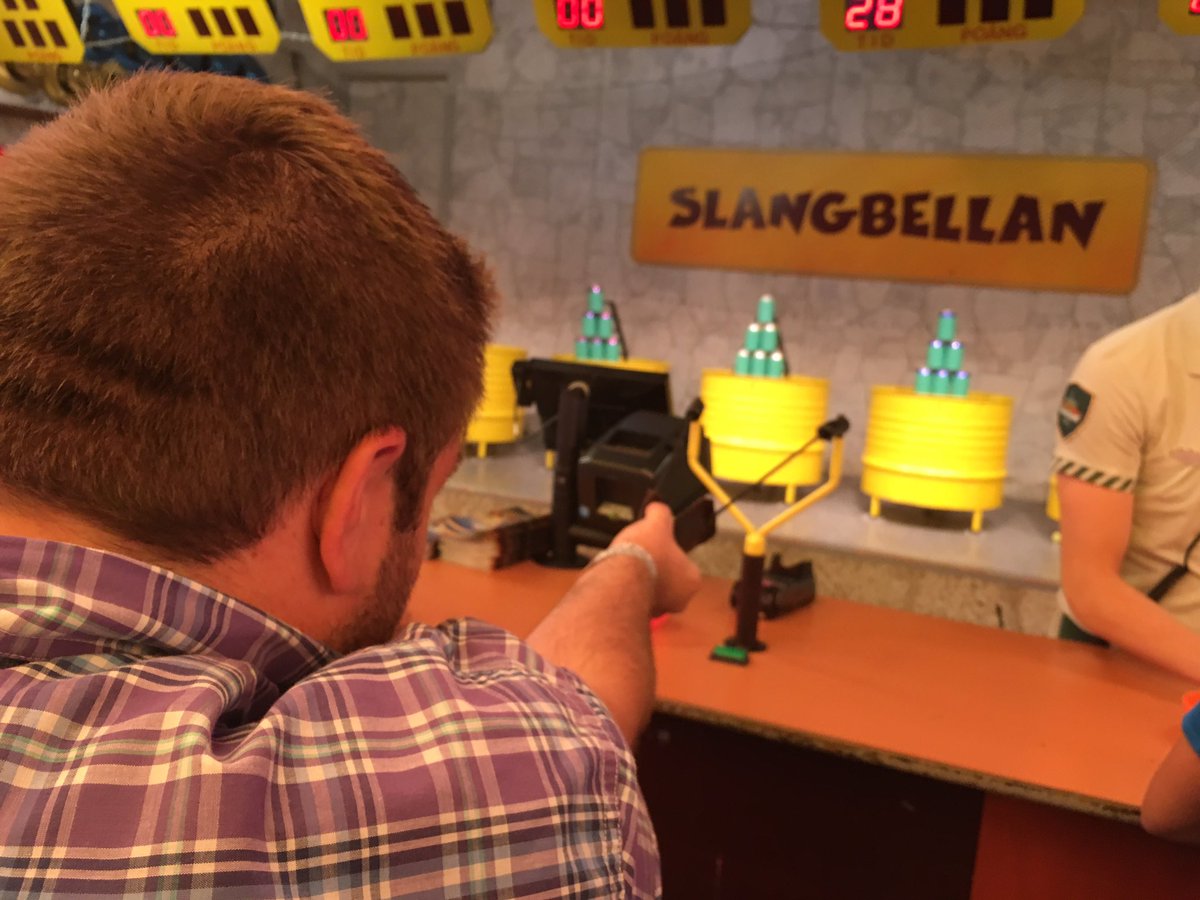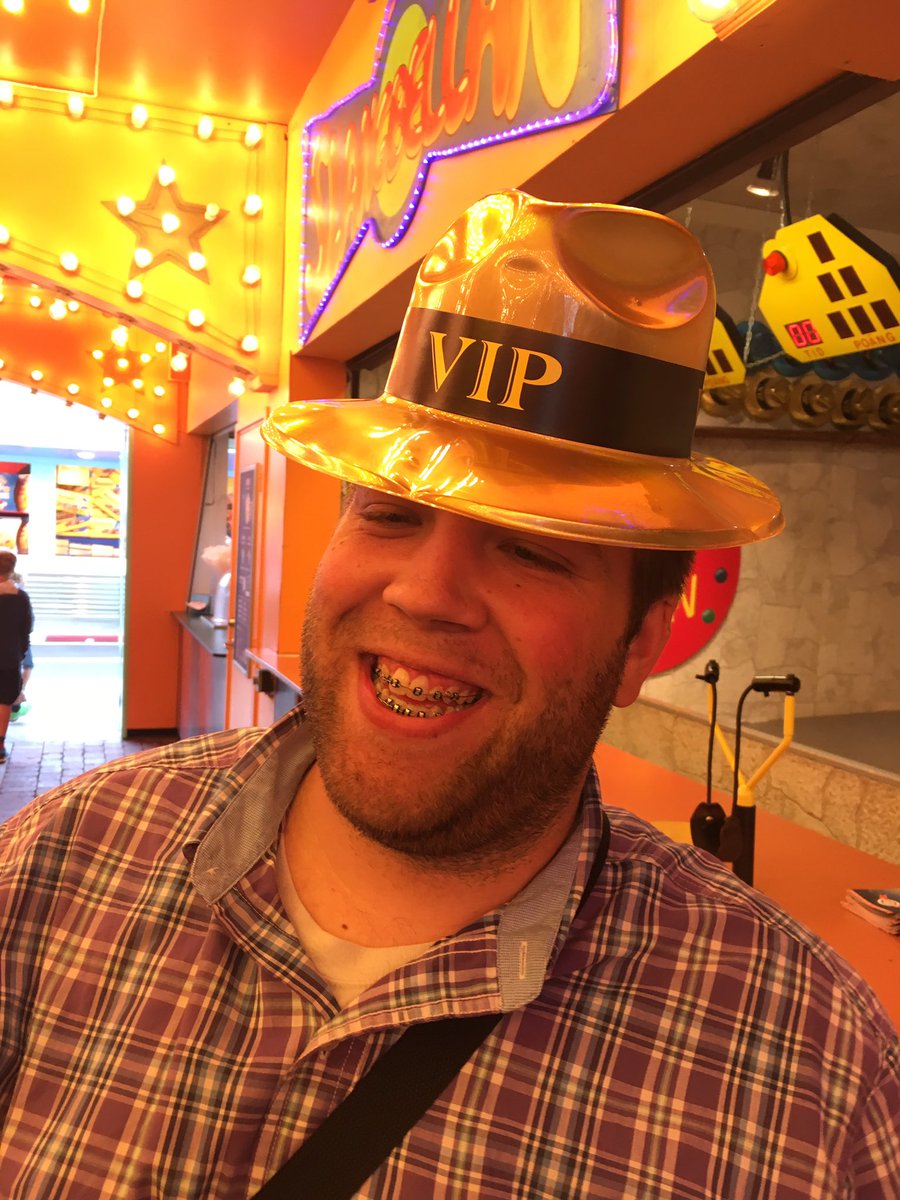 Garbles slung his shot and became a VIP here @gronalund!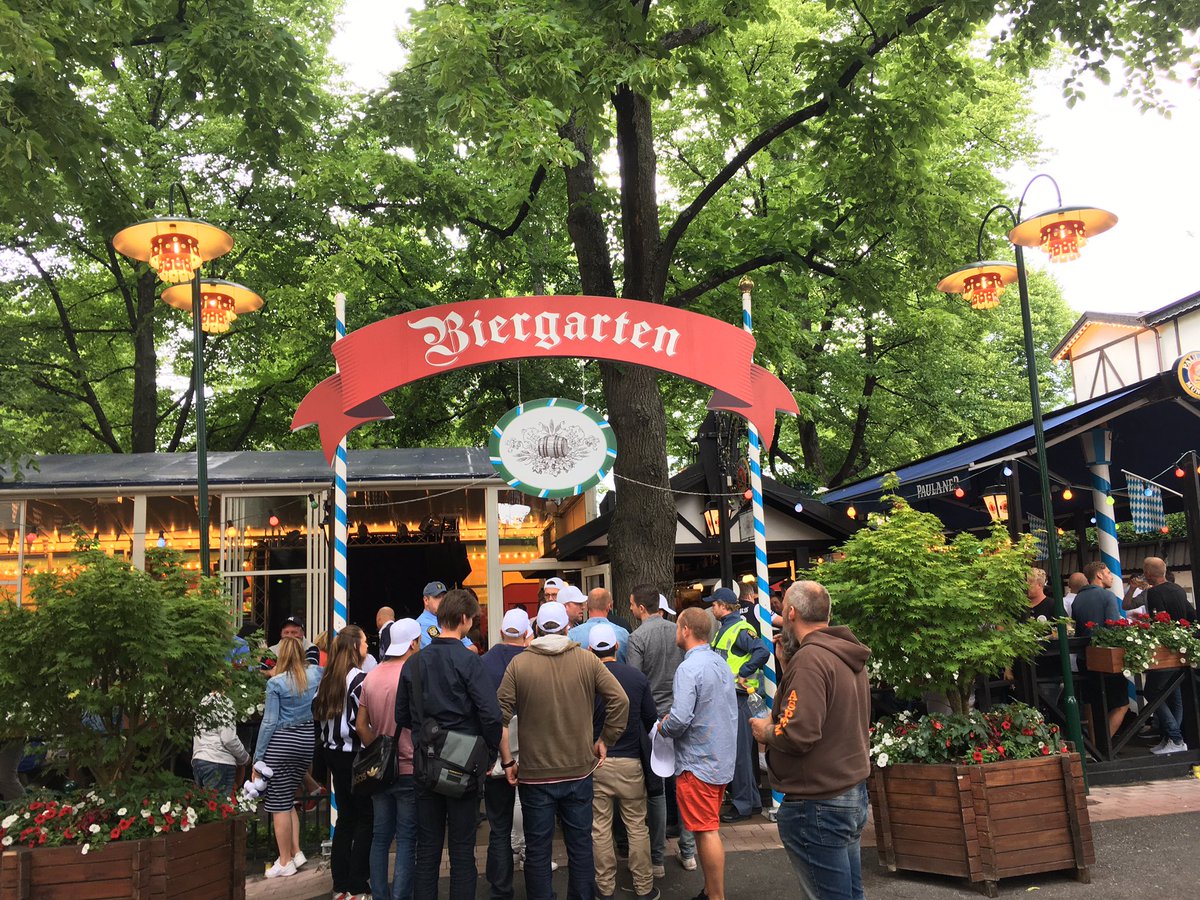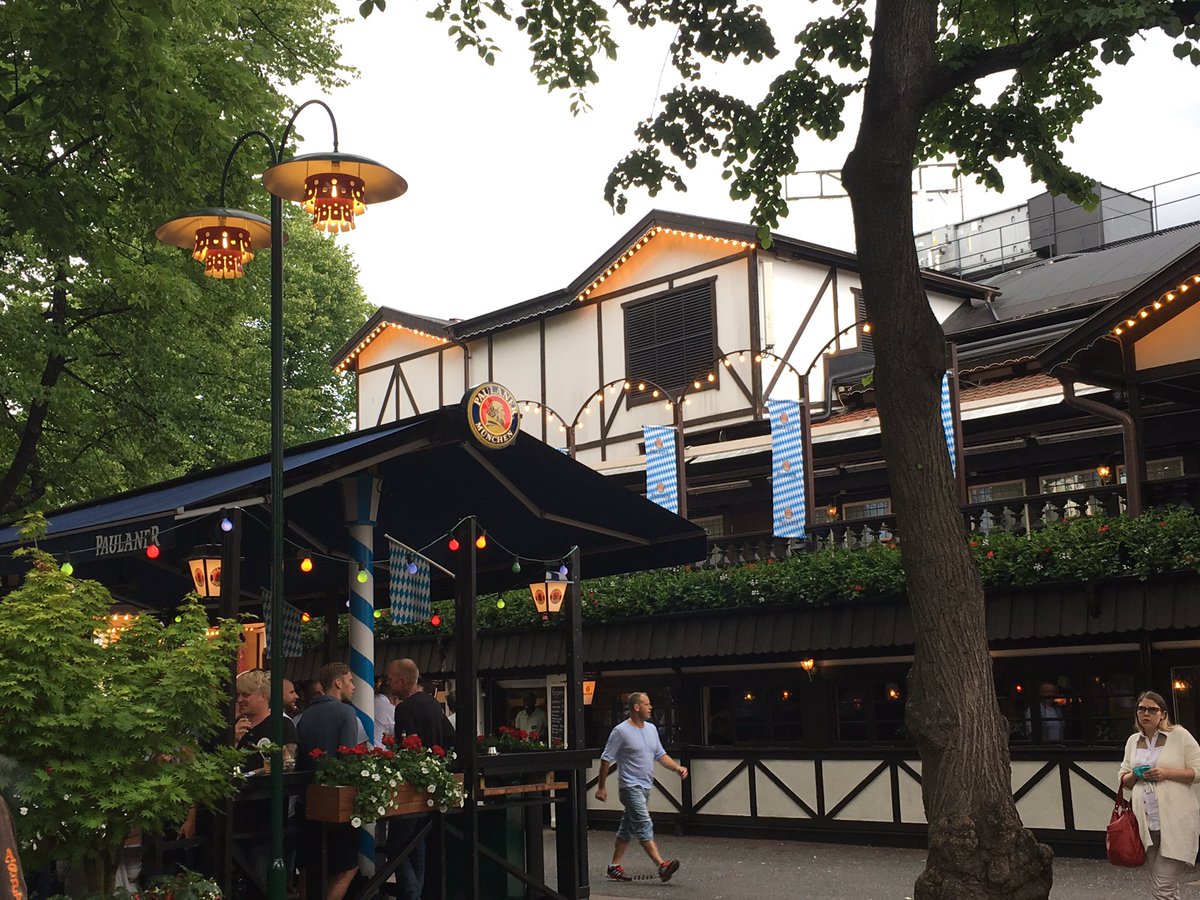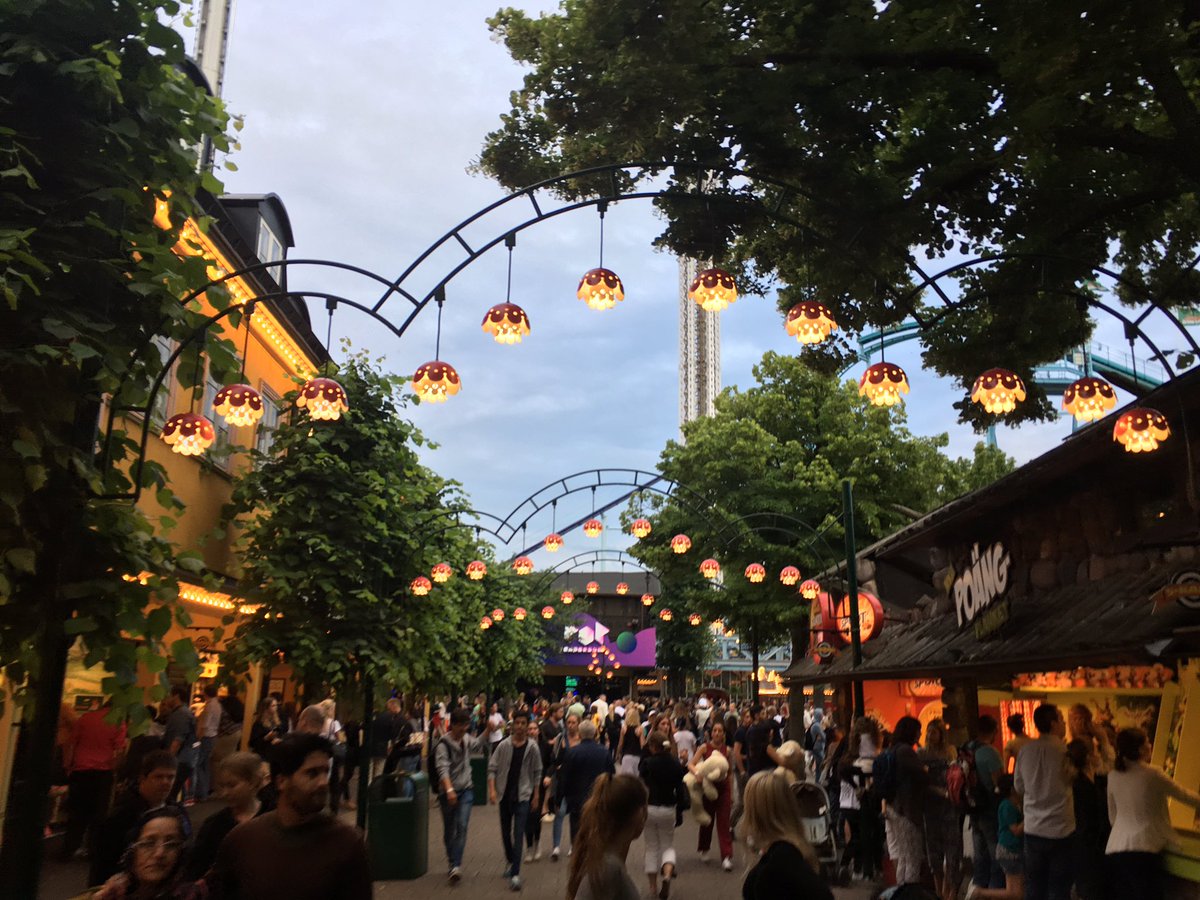 There is just a beautiful European feel about @gronalund I mean, it IS in Europe after all!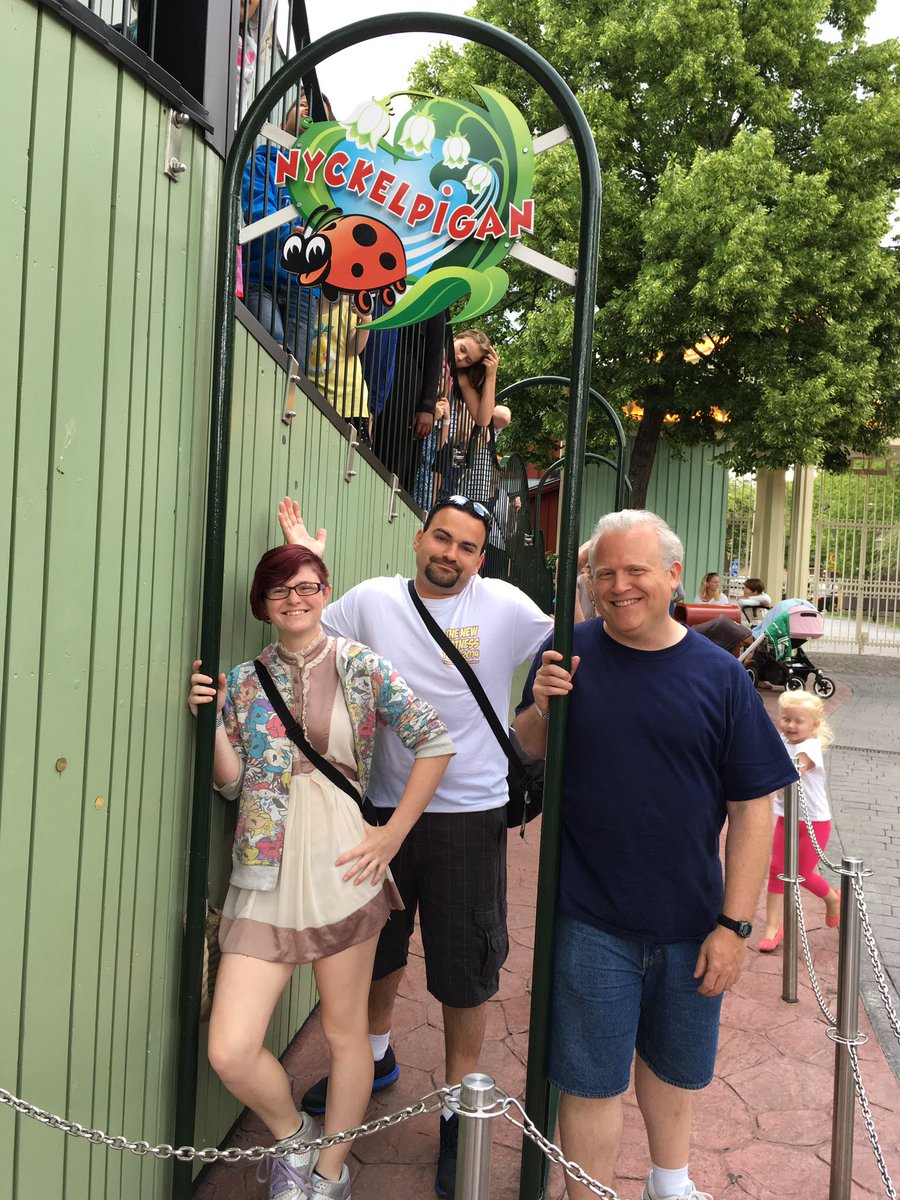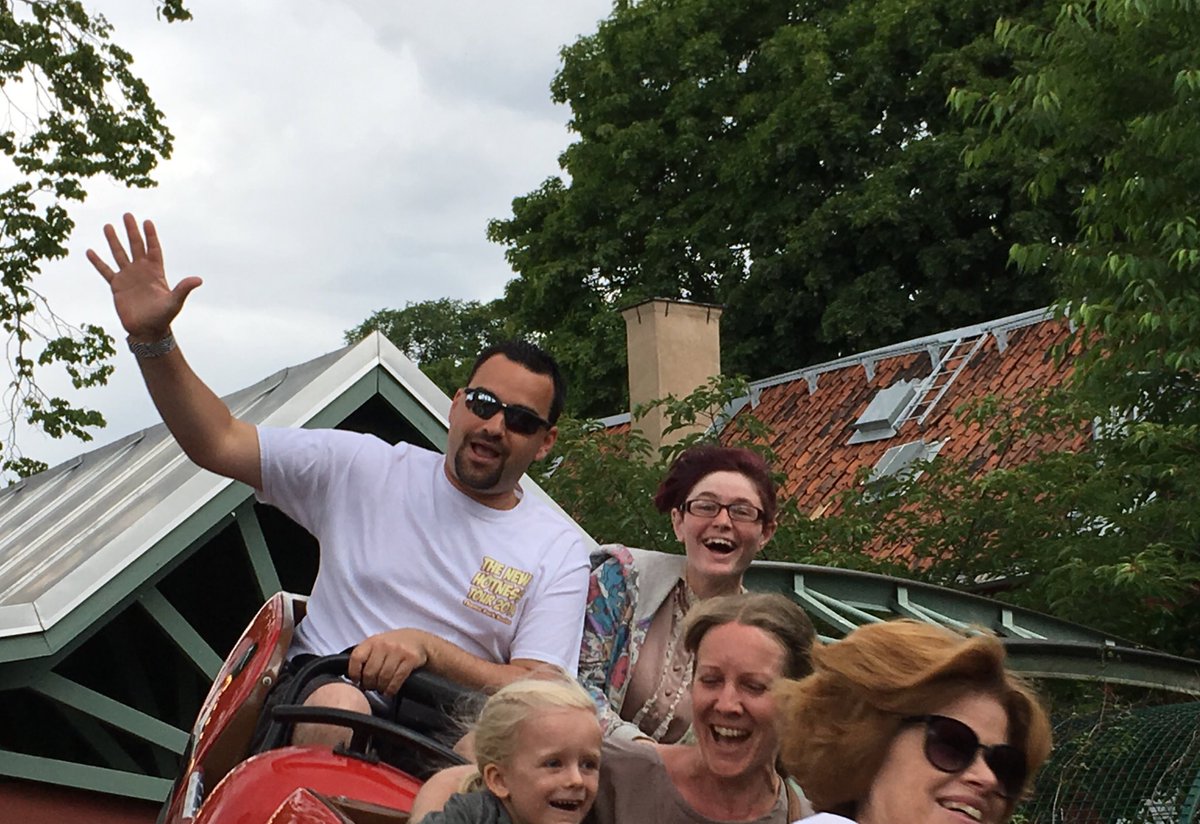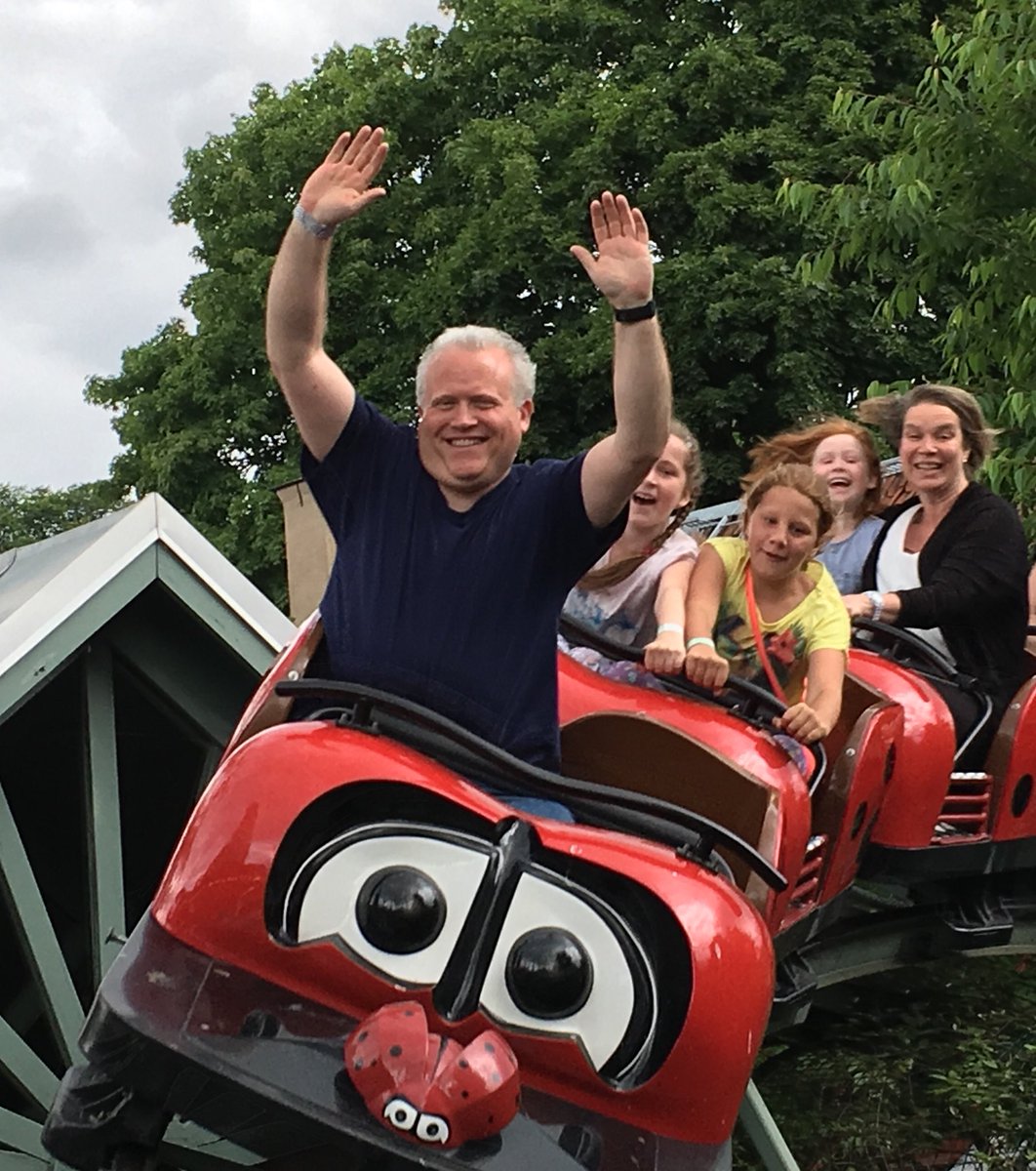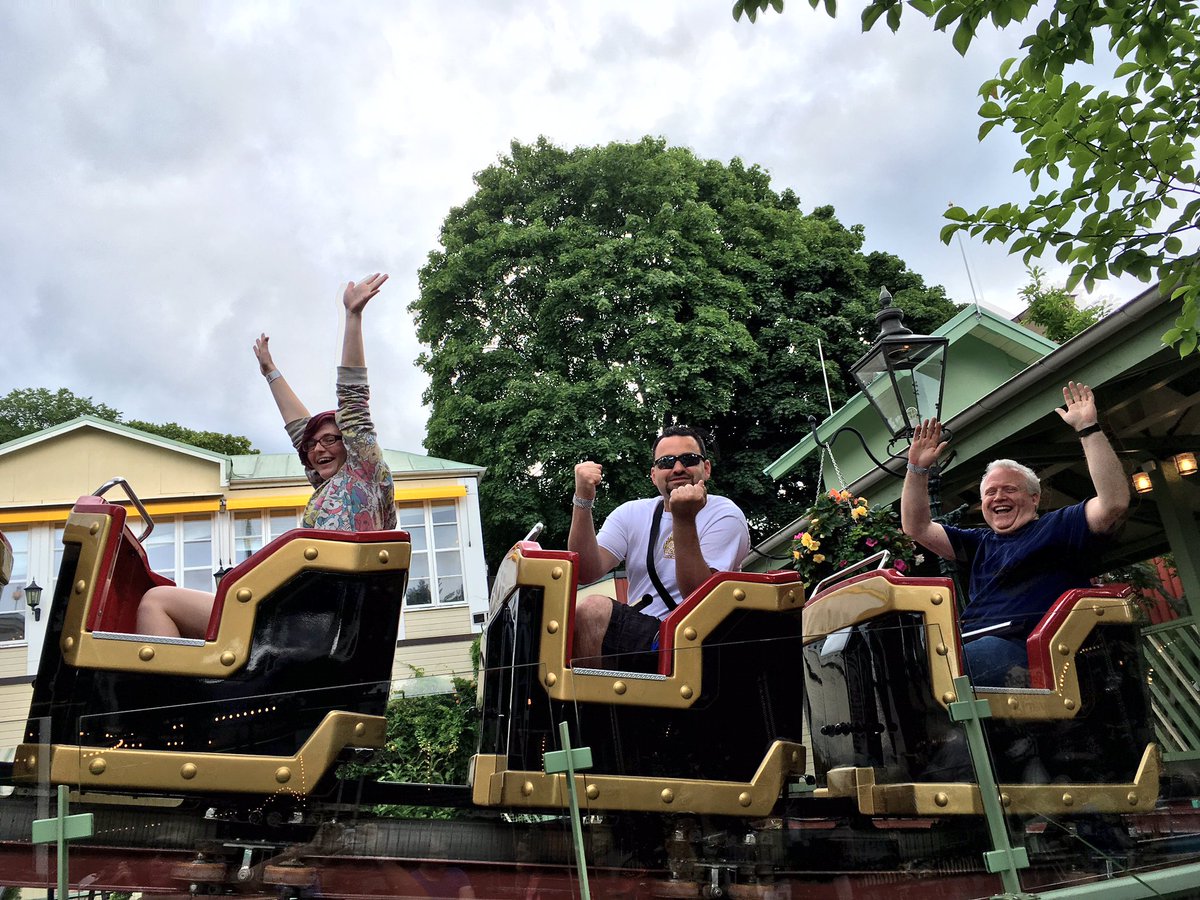 The sad & pathetic are getting in their kiddie coaster credits.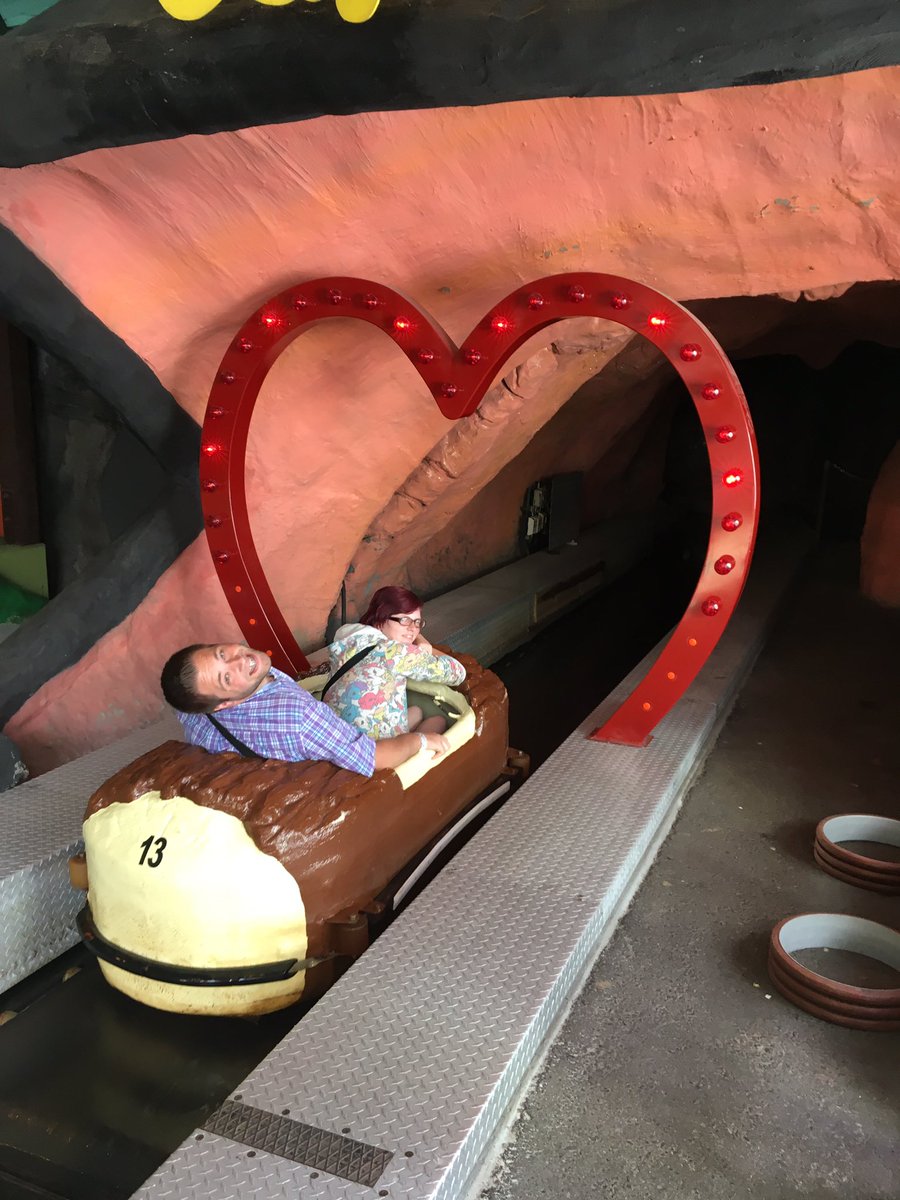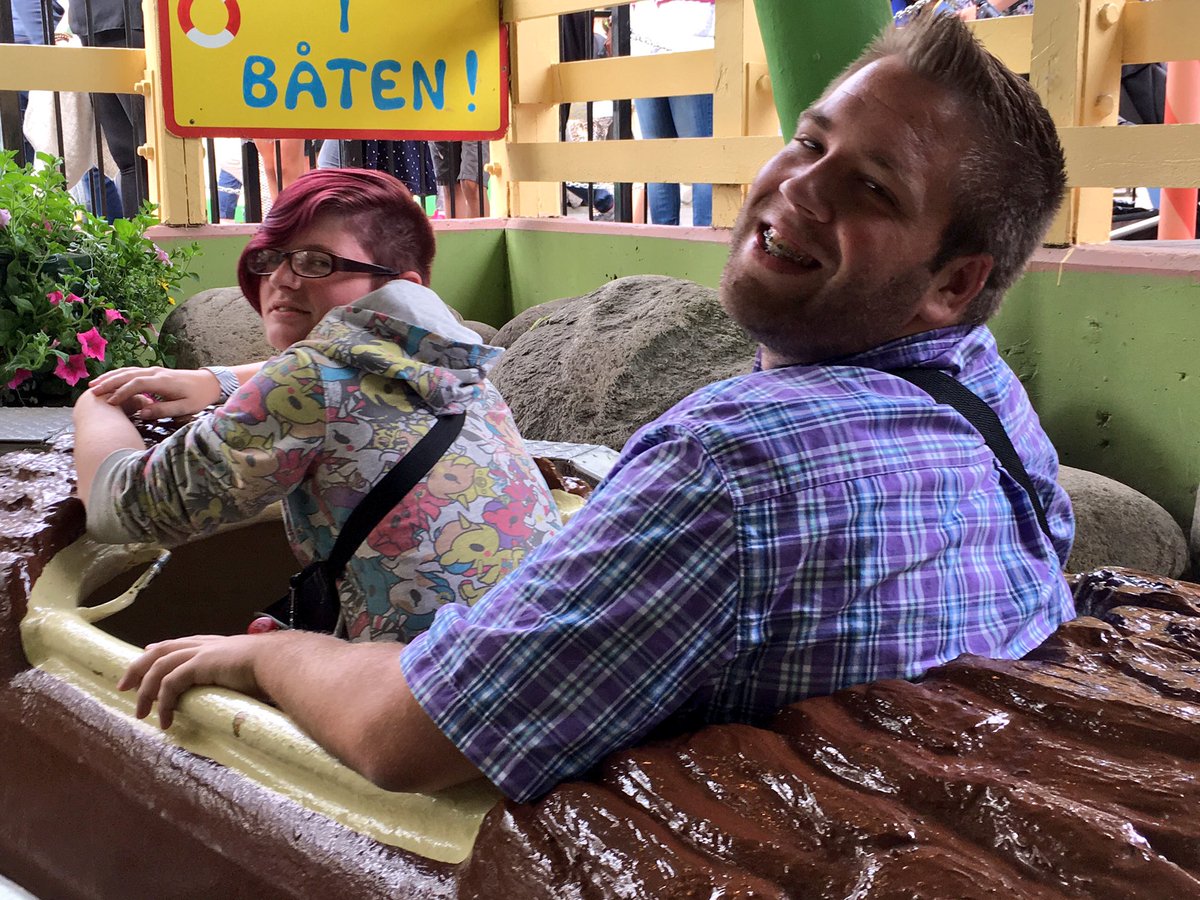 Awwww... Romance on the @gronalund Tunnel of Love ride!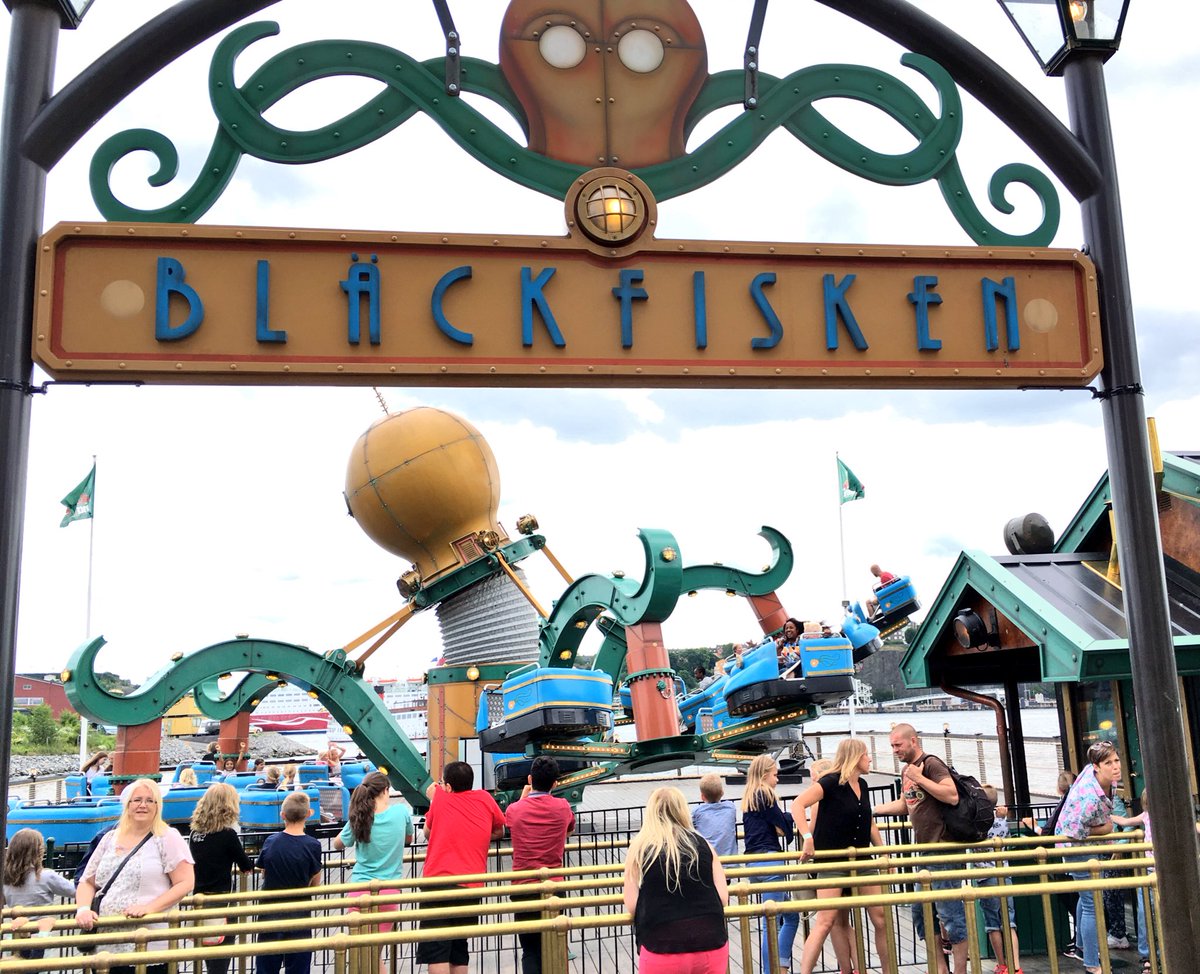 This ride needs more killer whales...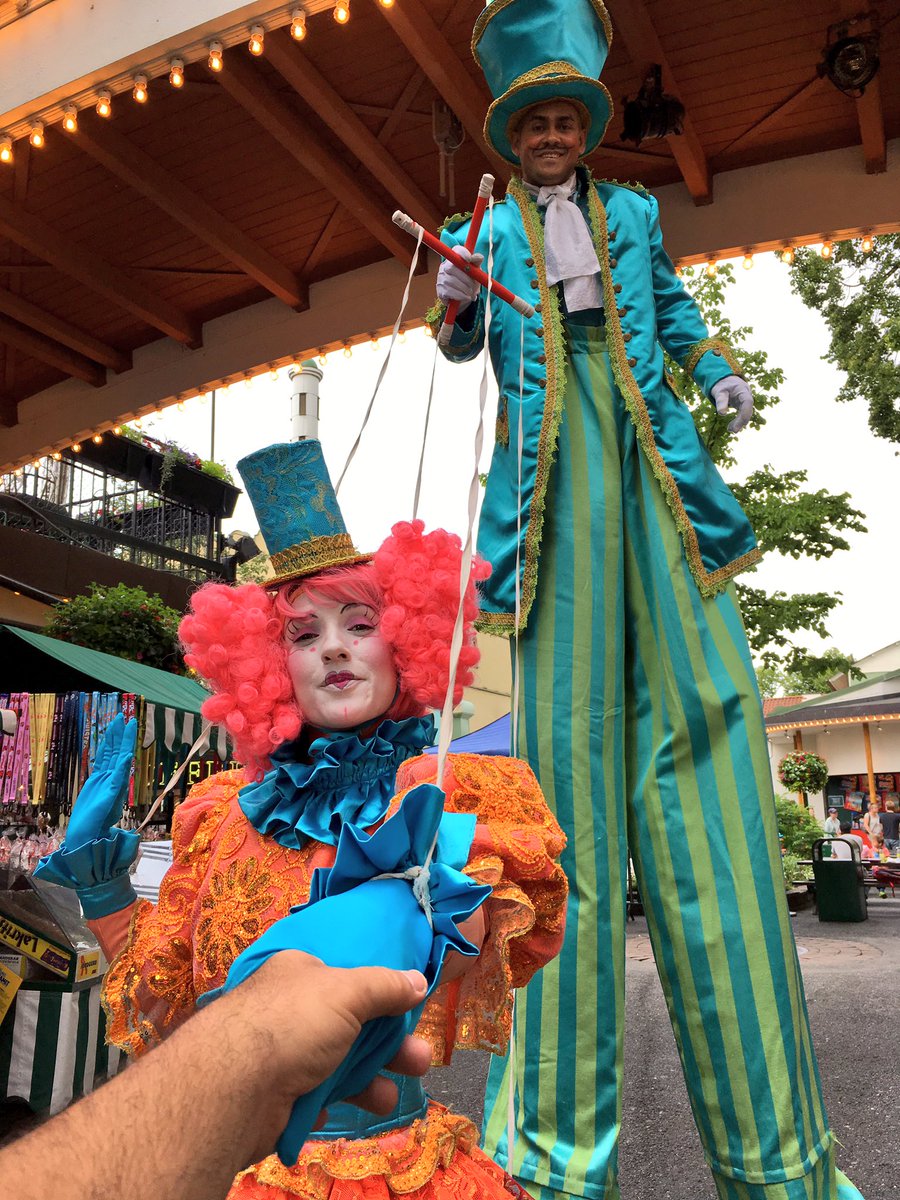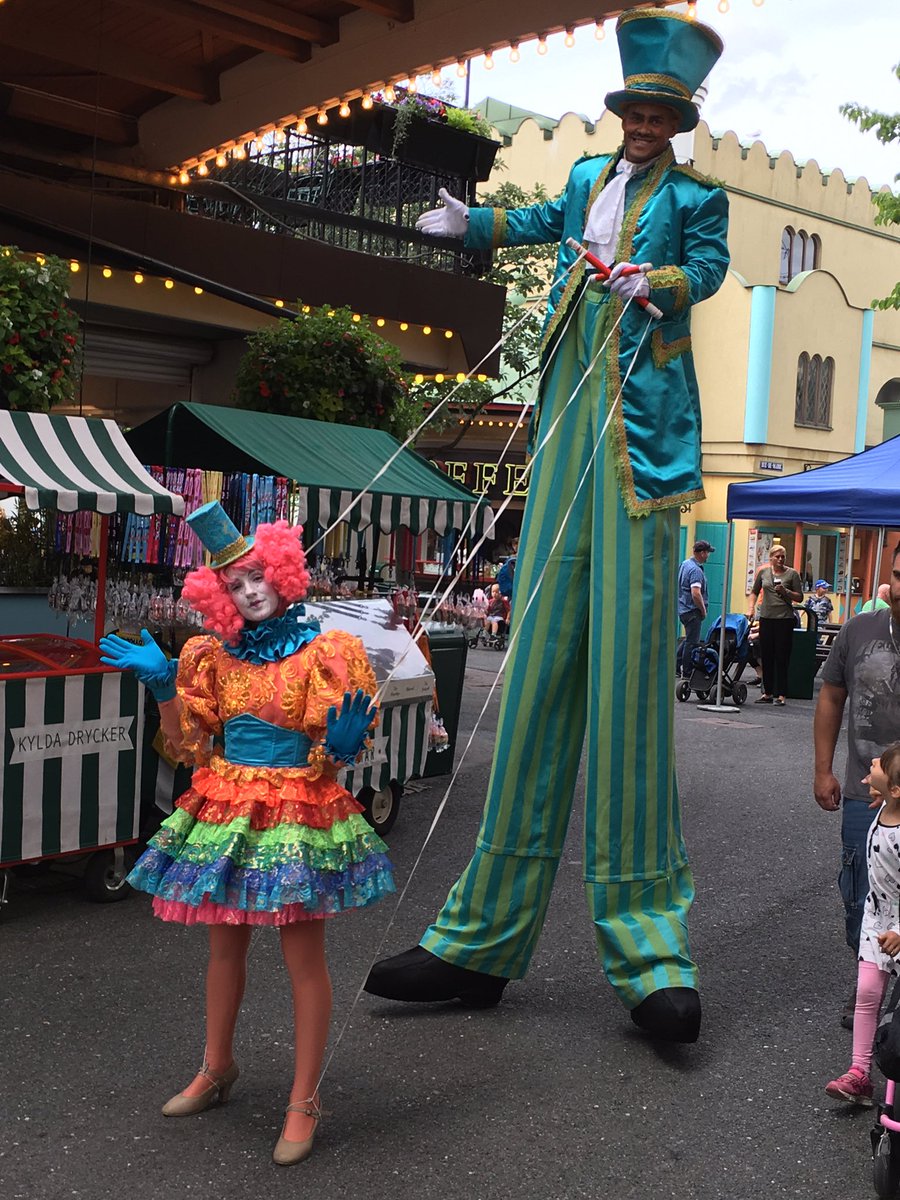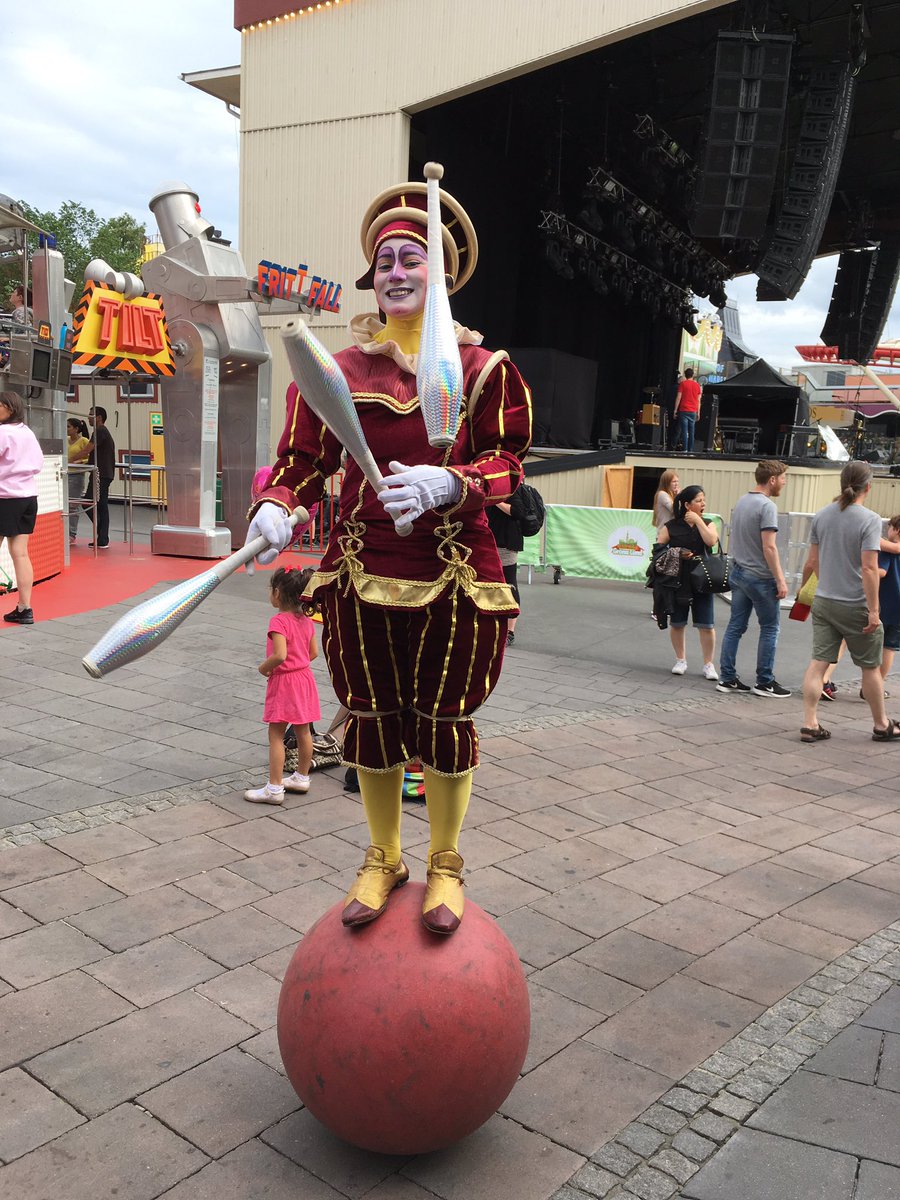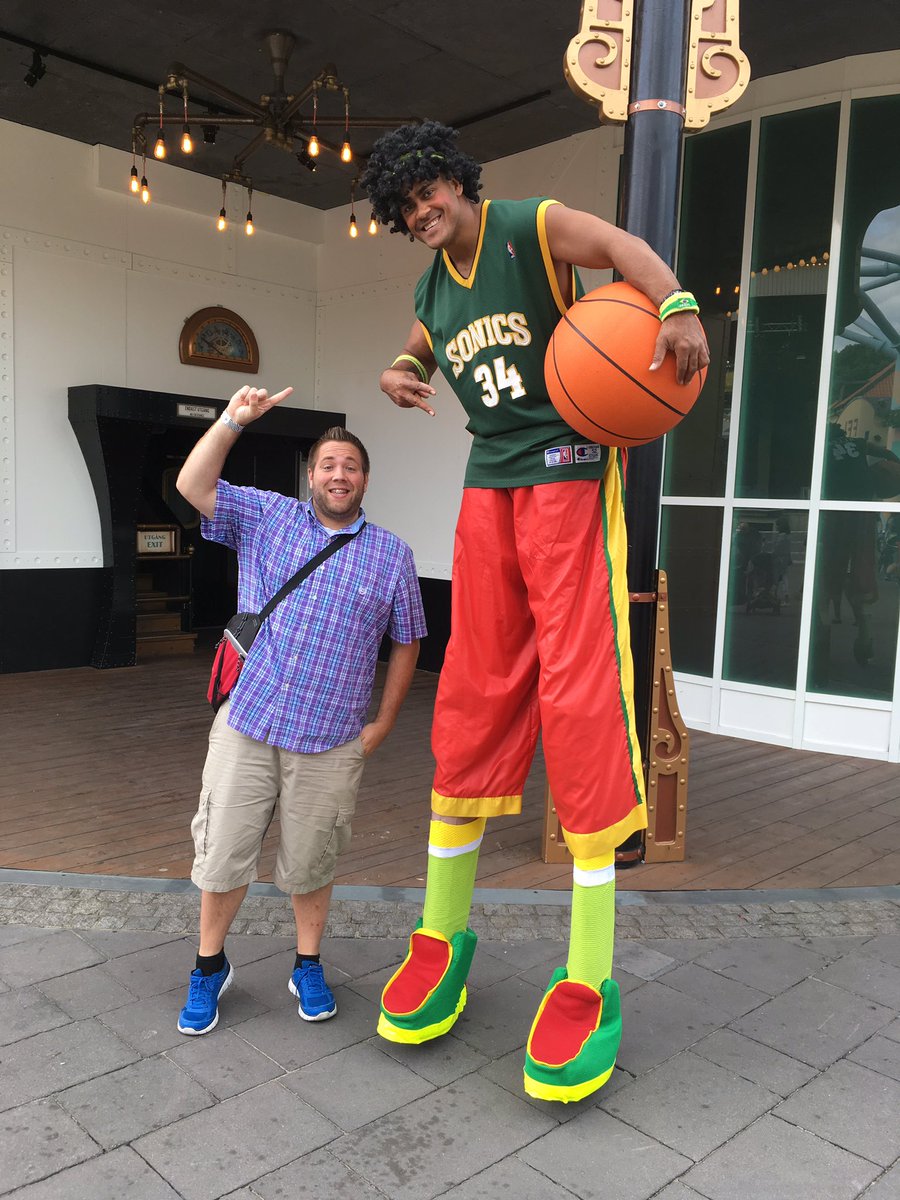 Meeting some fun characters hanging out @gronalund today!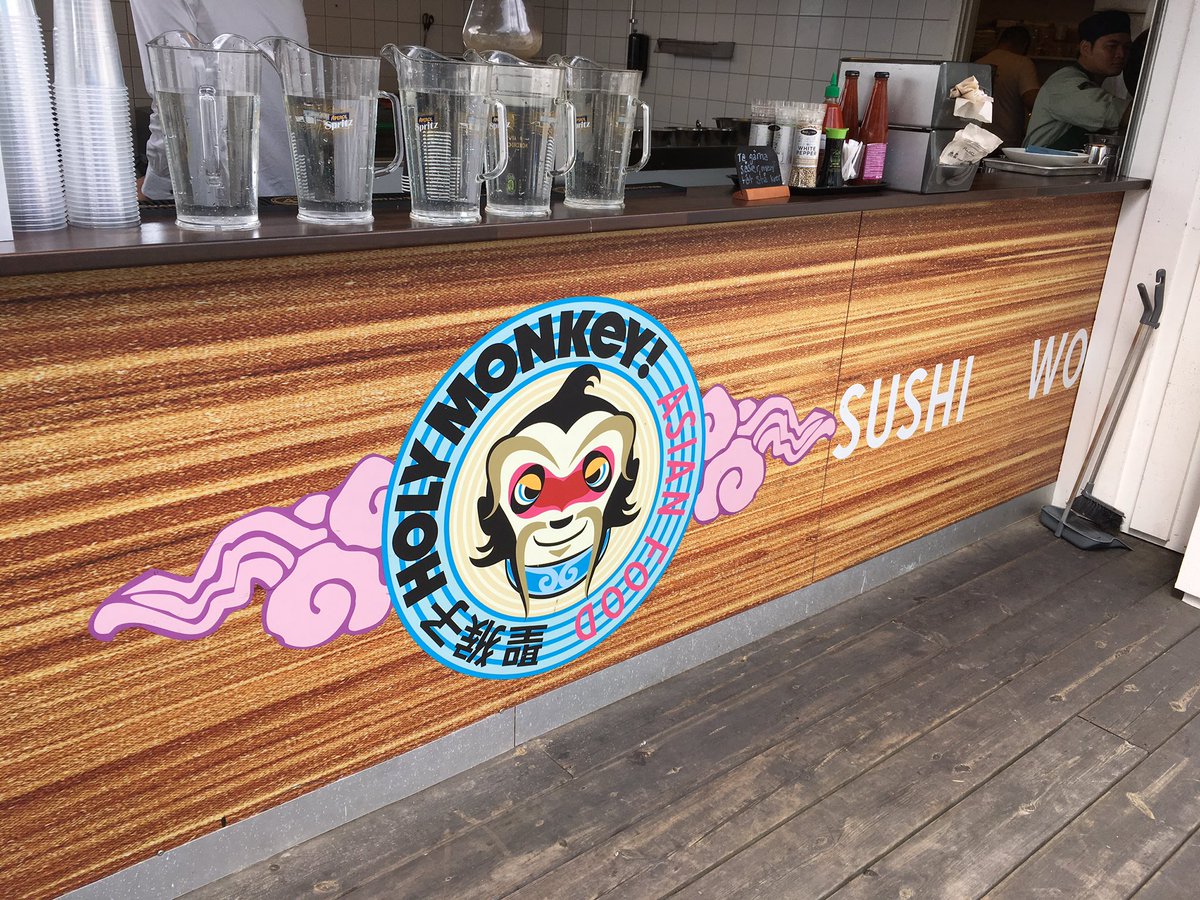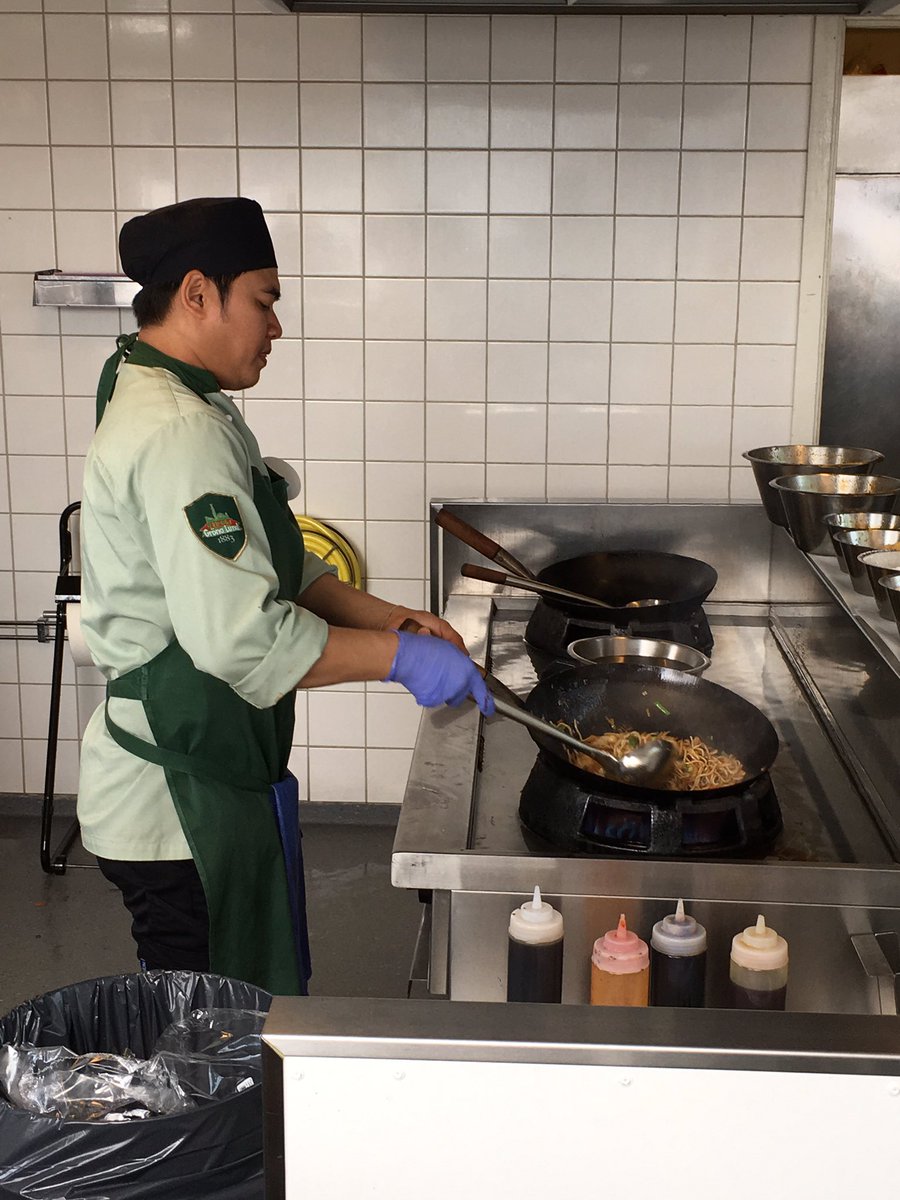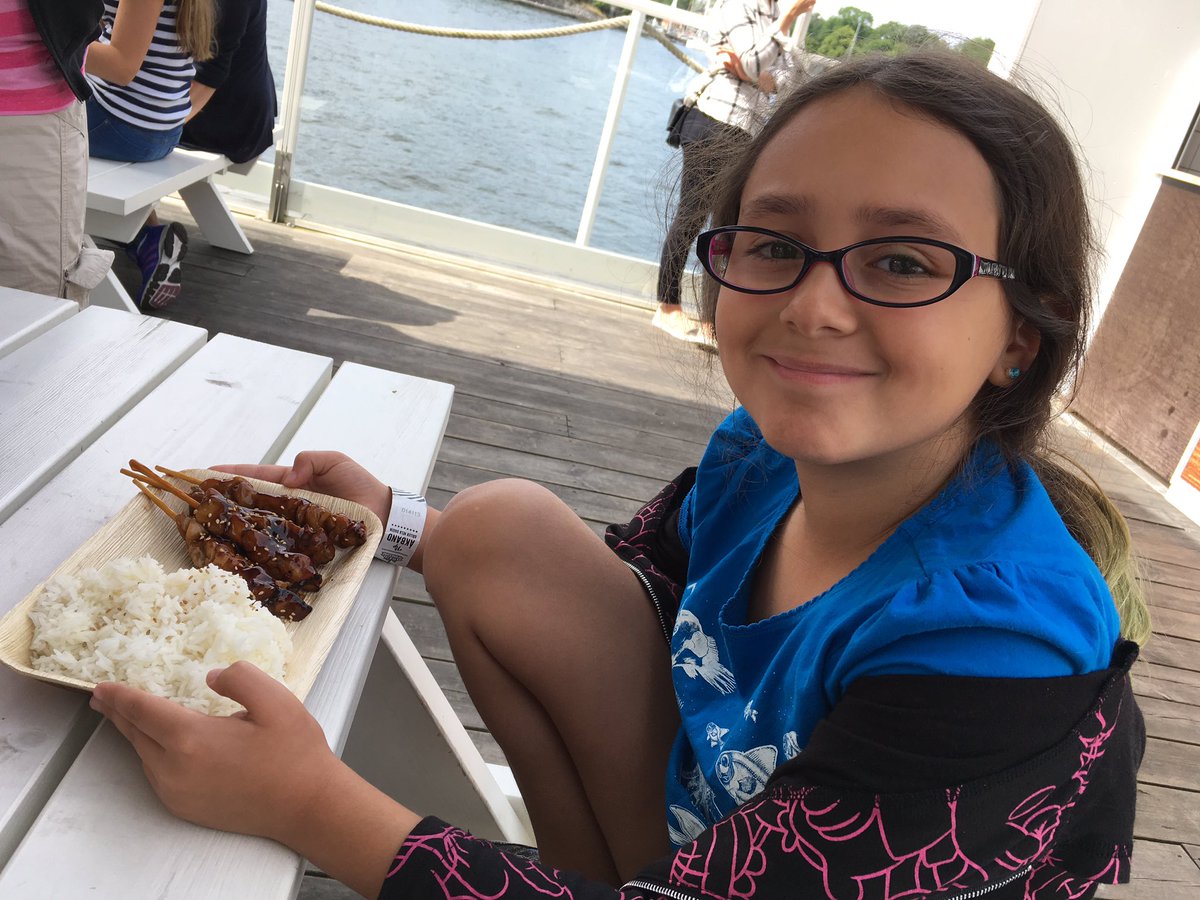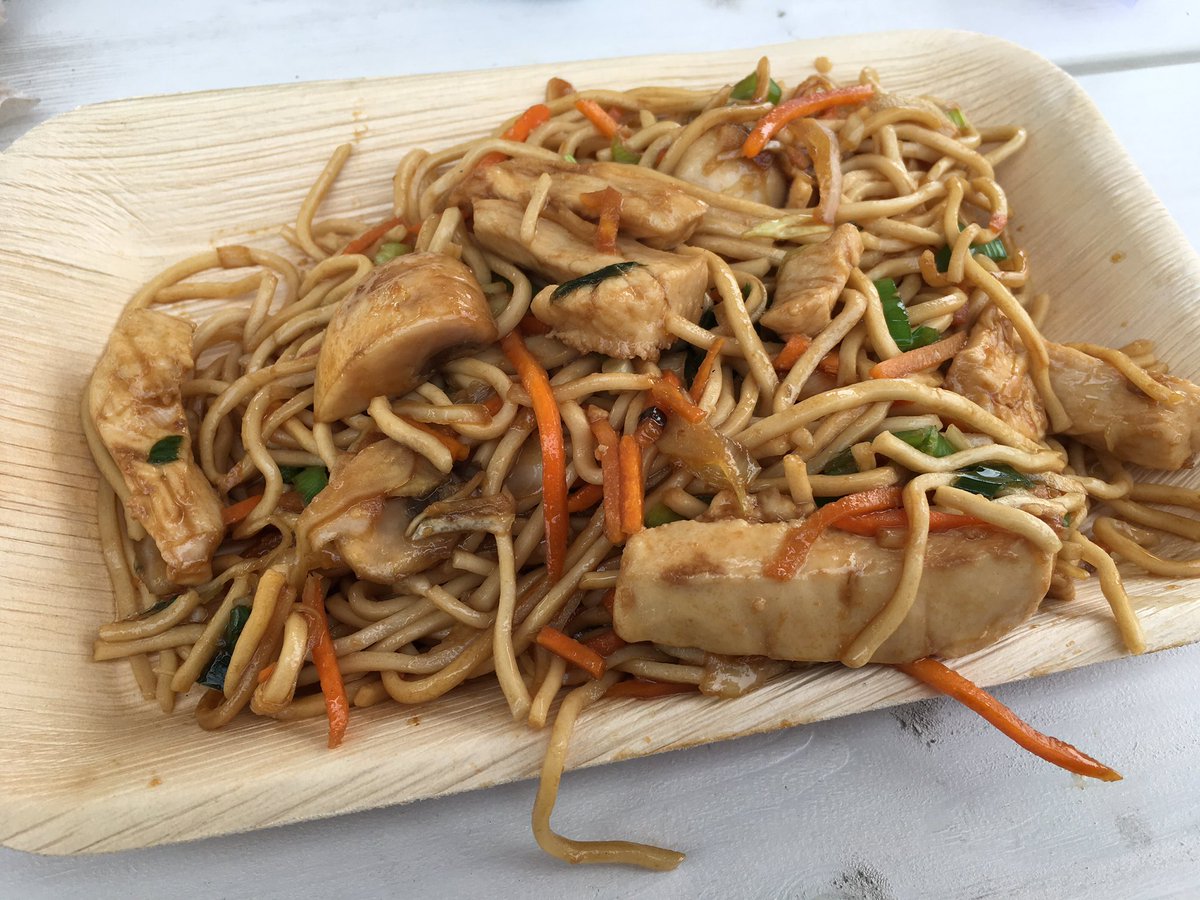 This new Asian food offering @gronalund was really good!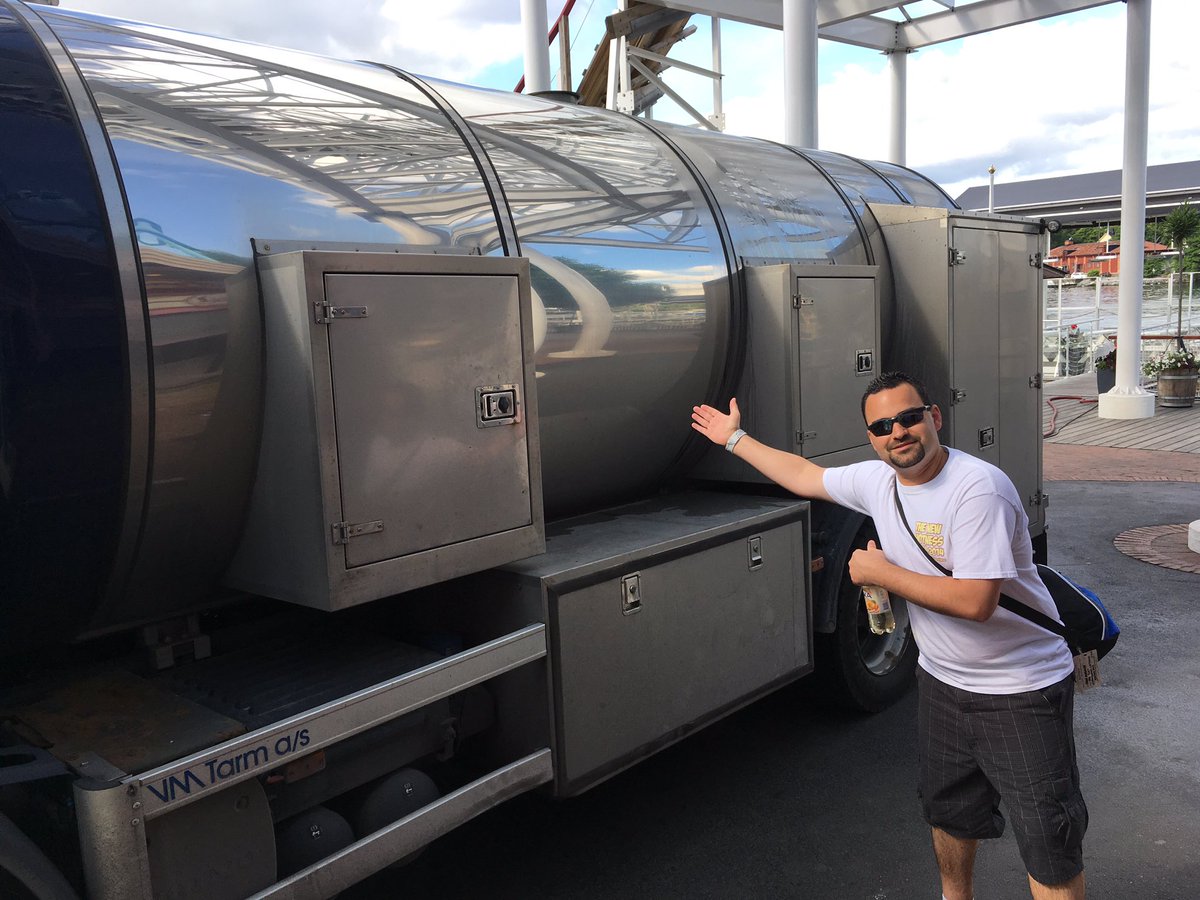 We ordered Dan a beer @gronalund and this is what we got!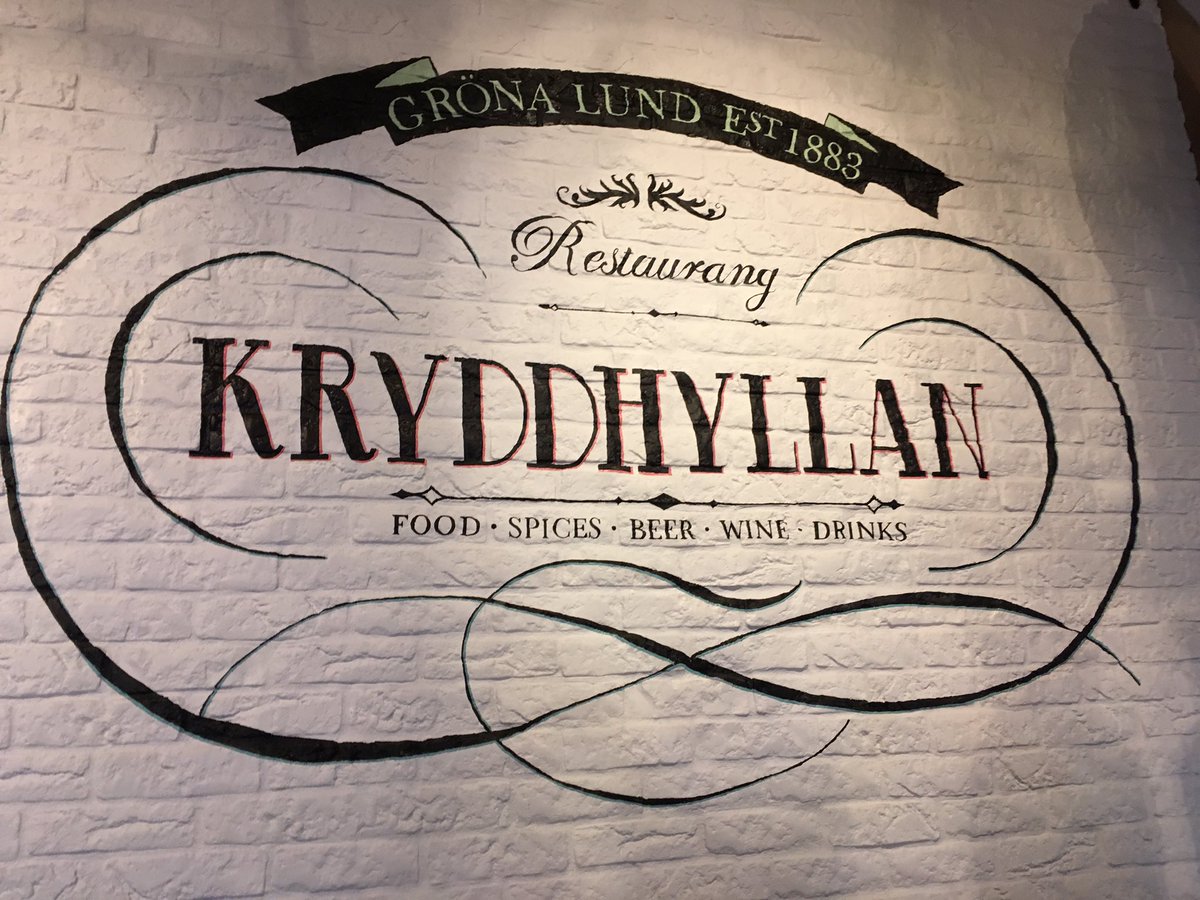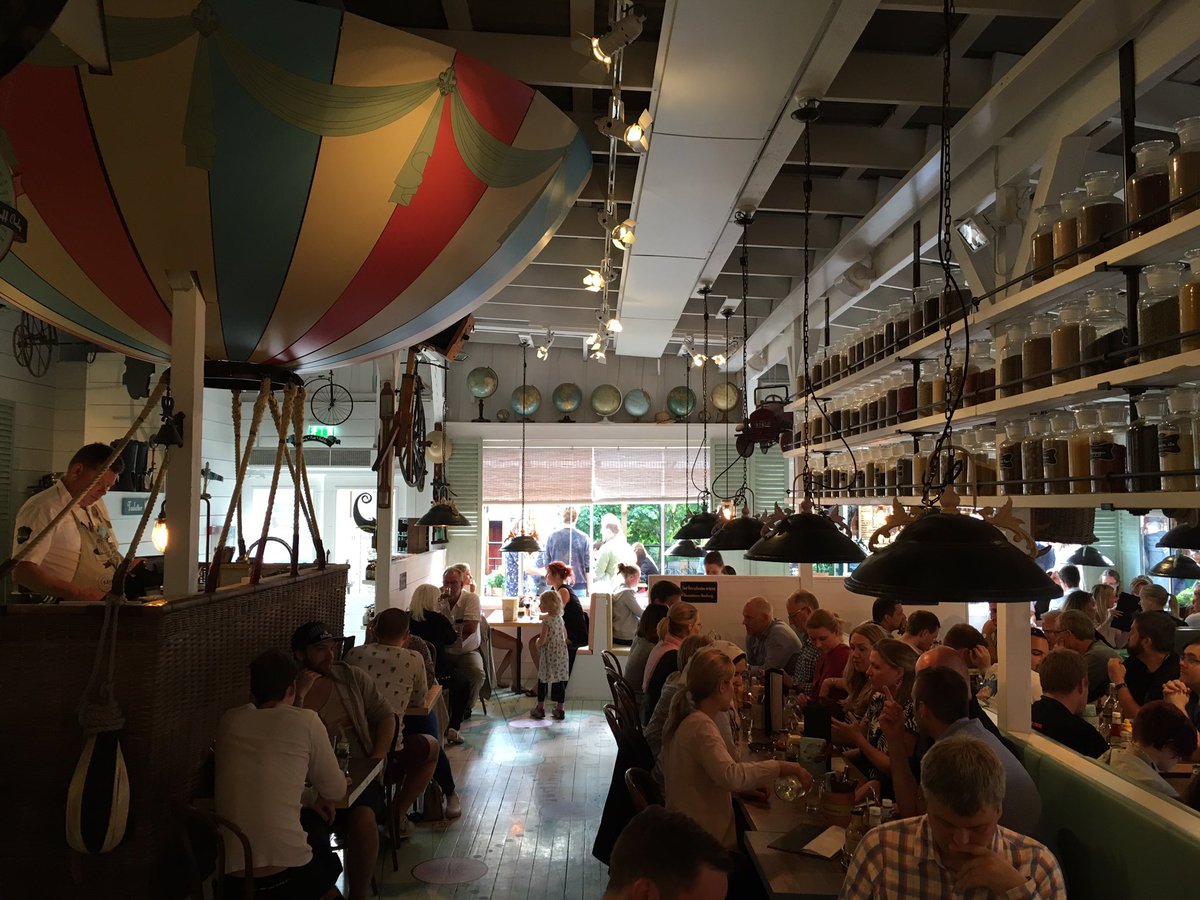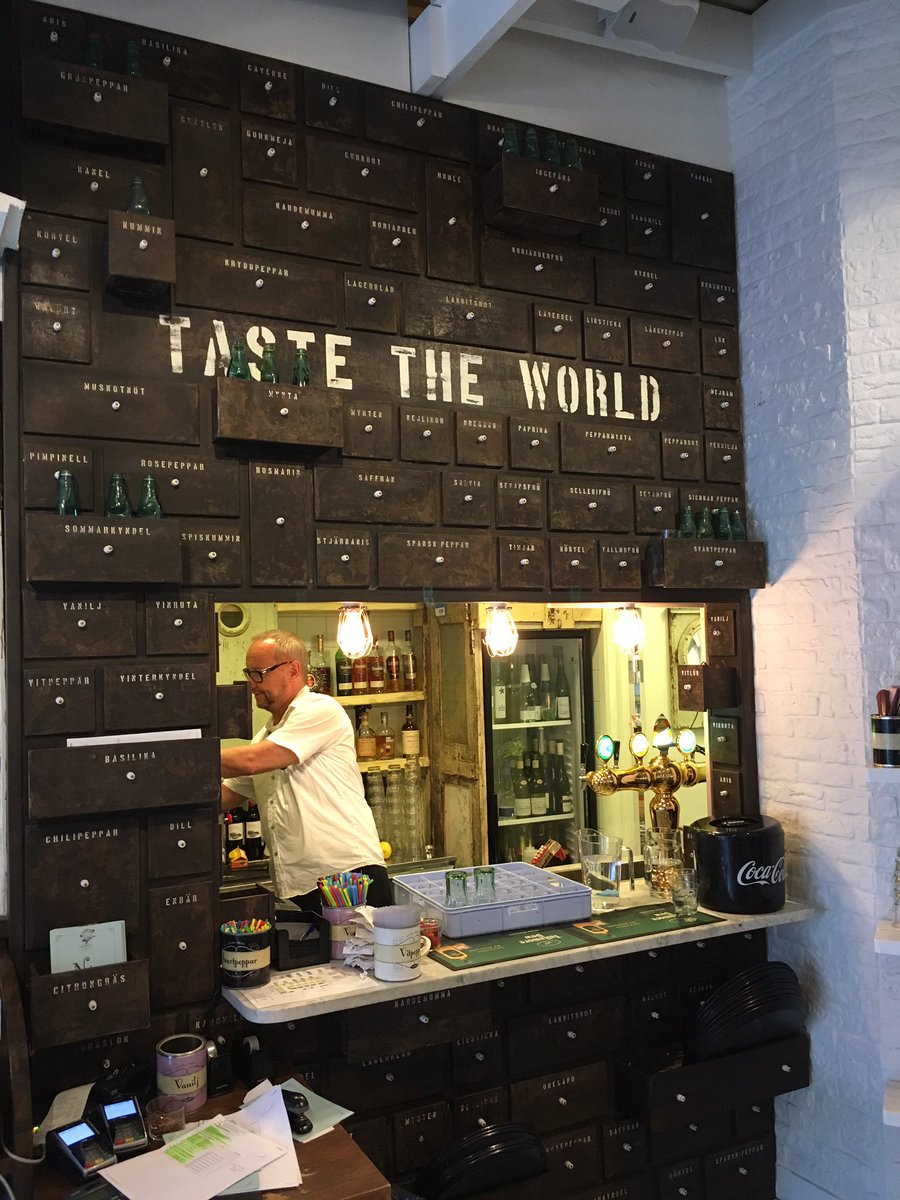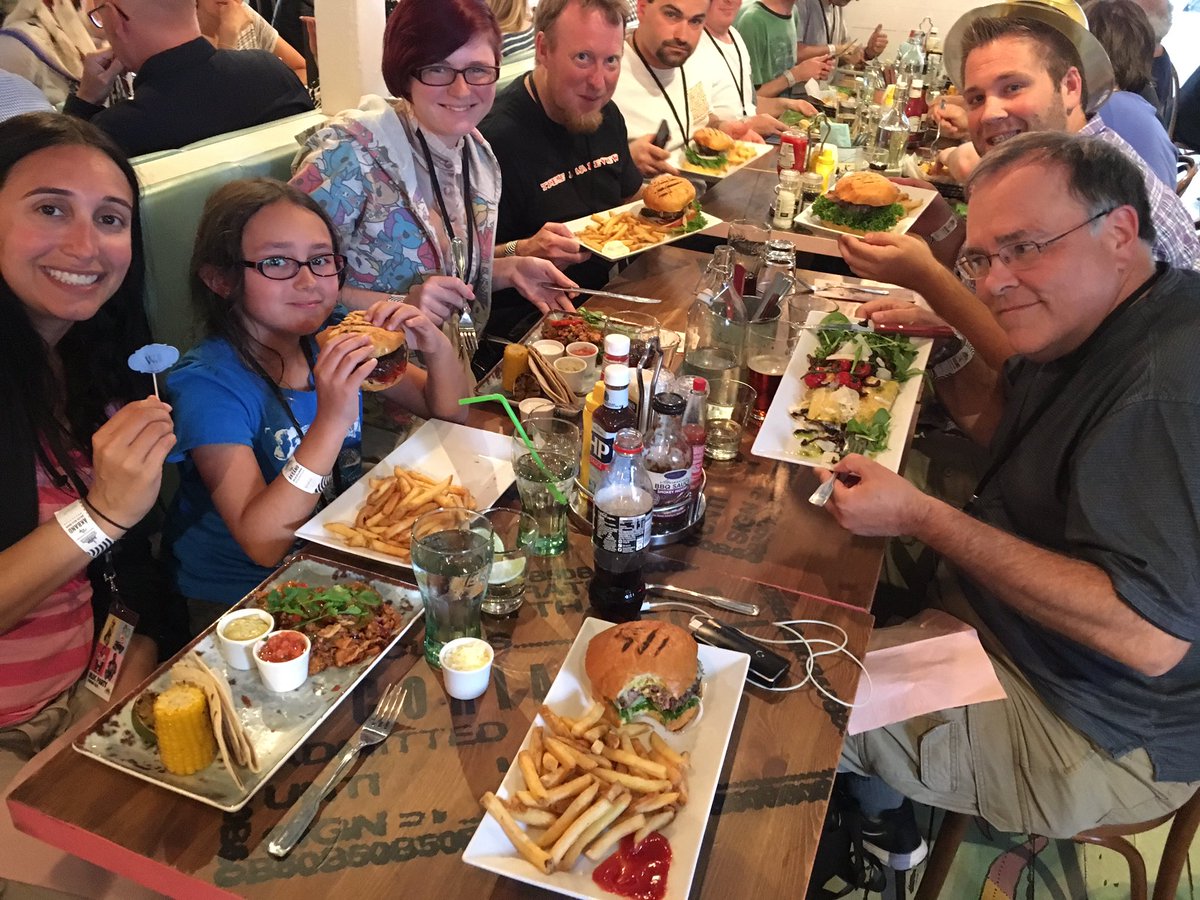 I cannot pronounce the name of this restaurant @gronalund but it is damn good!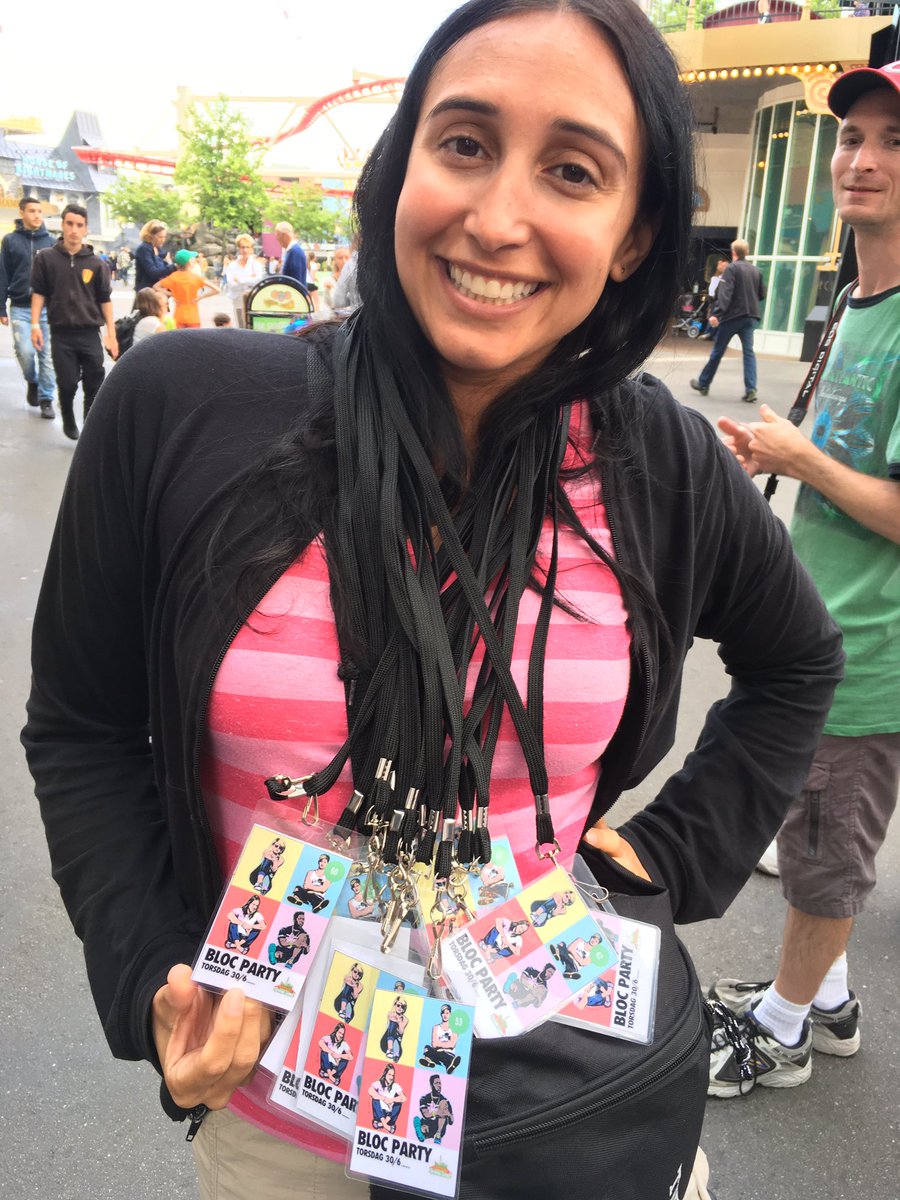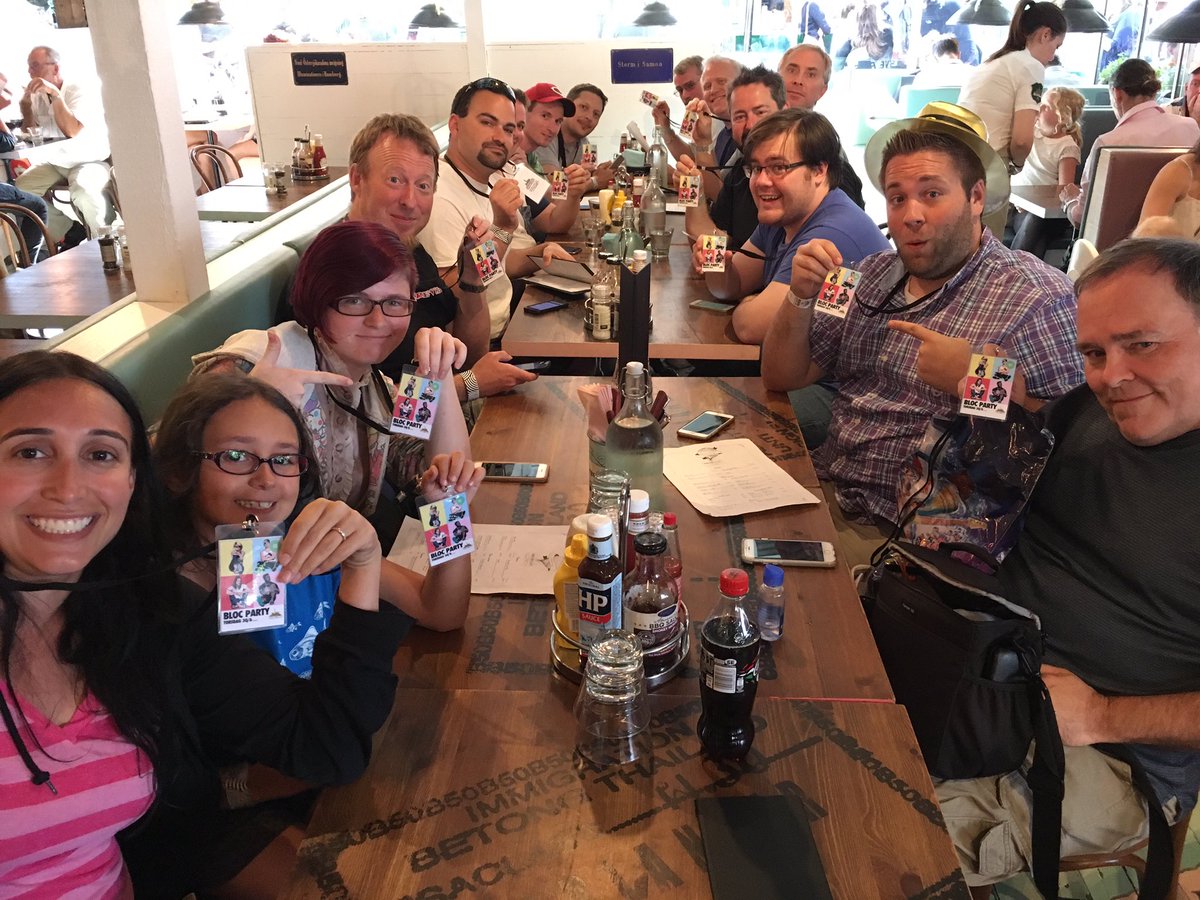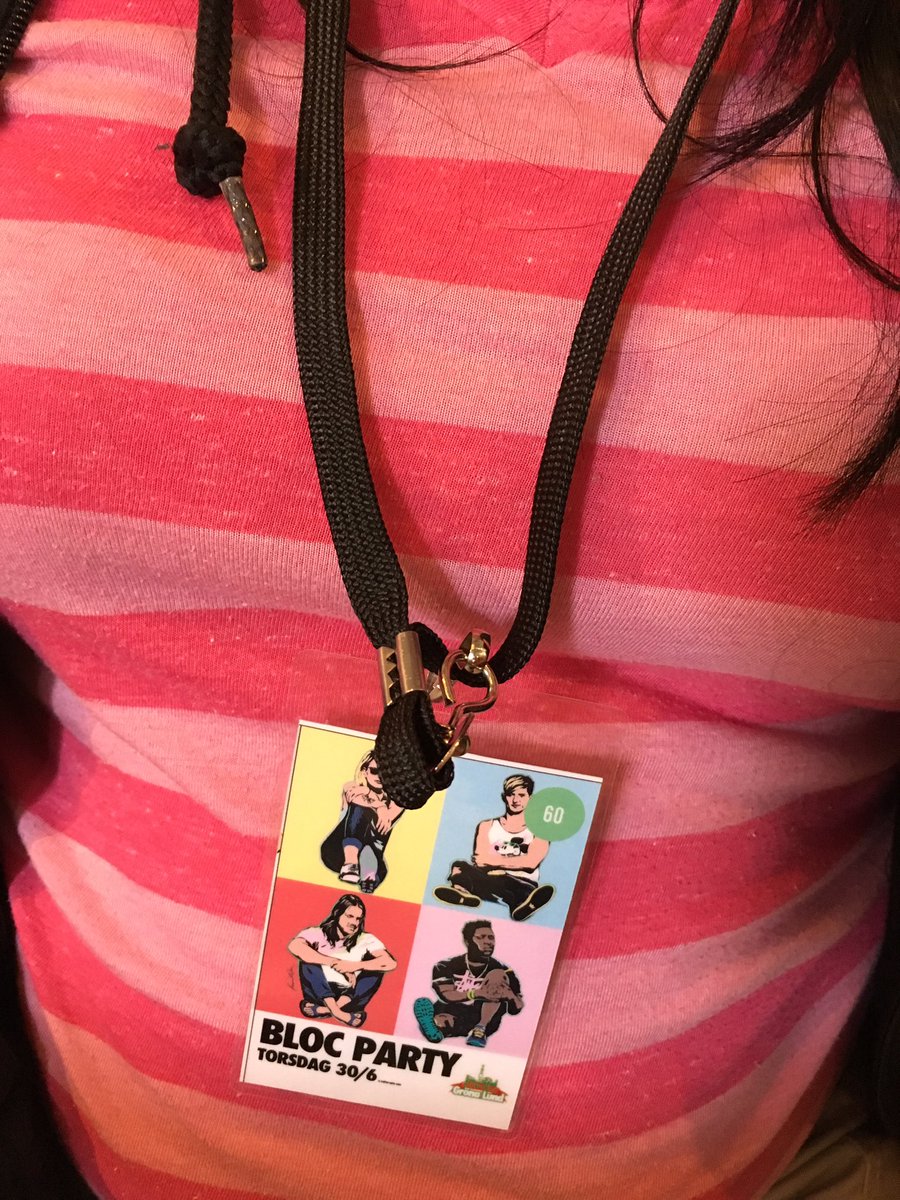 We were all given VIP backstage passes for the @BlocParty concert @GronaLund tonight!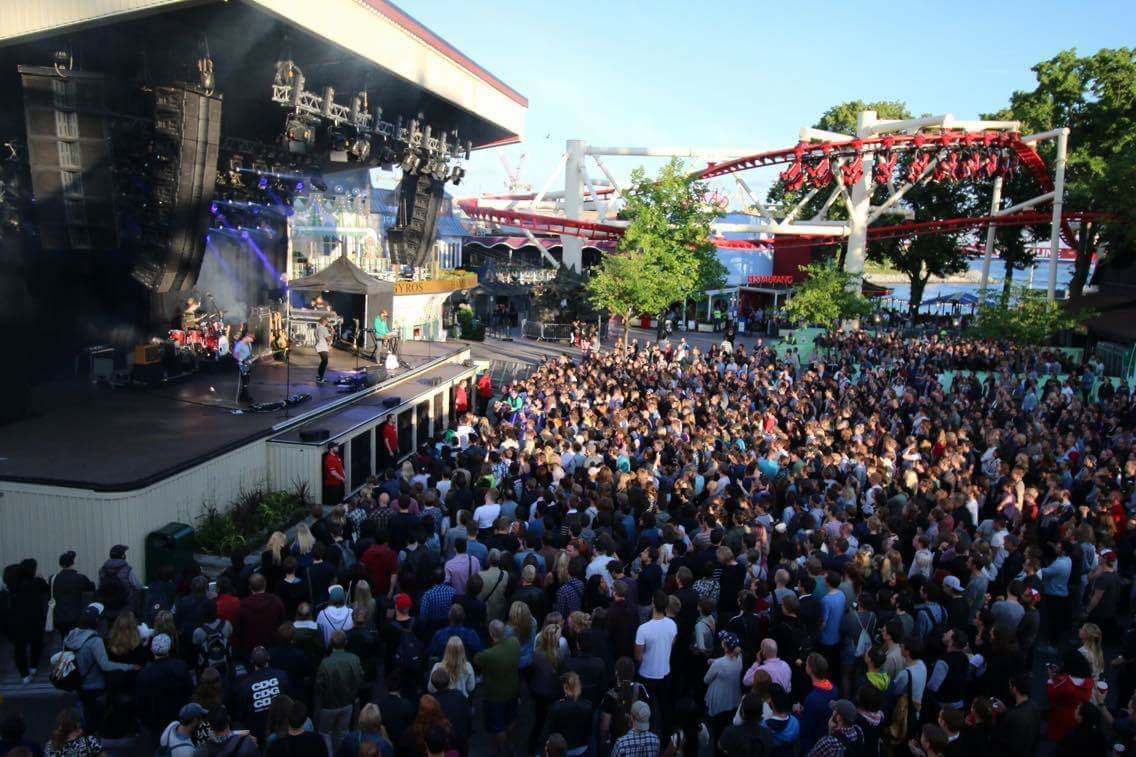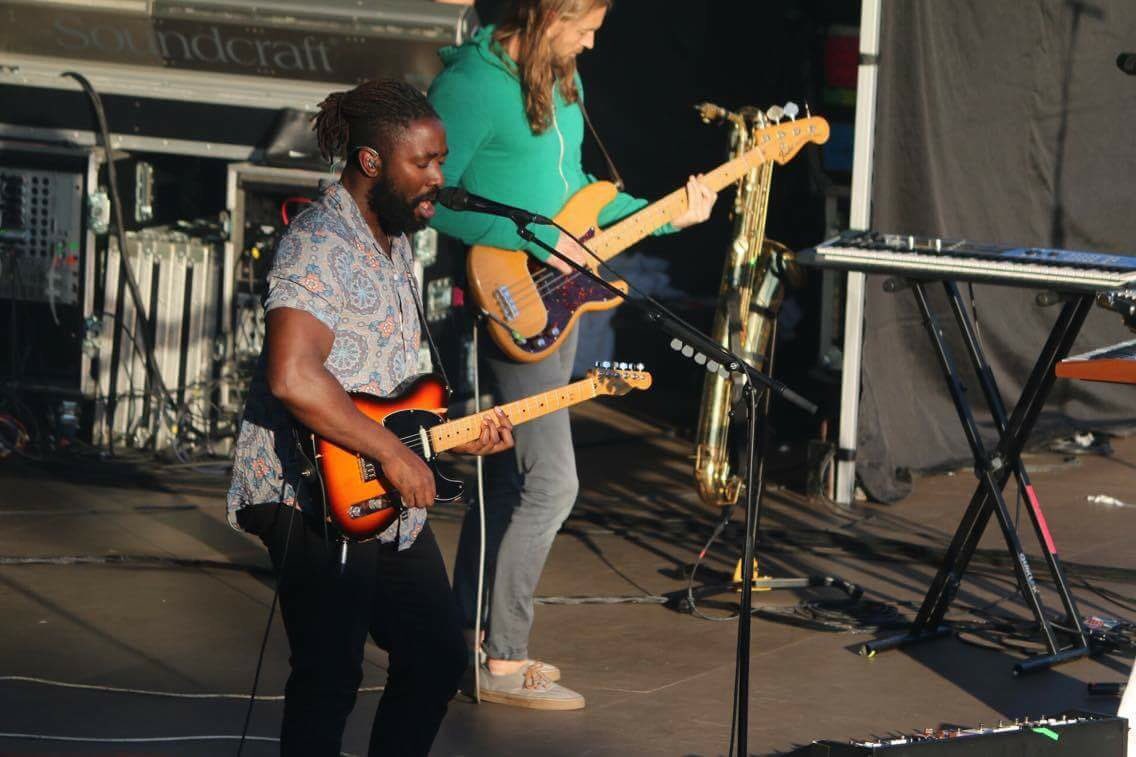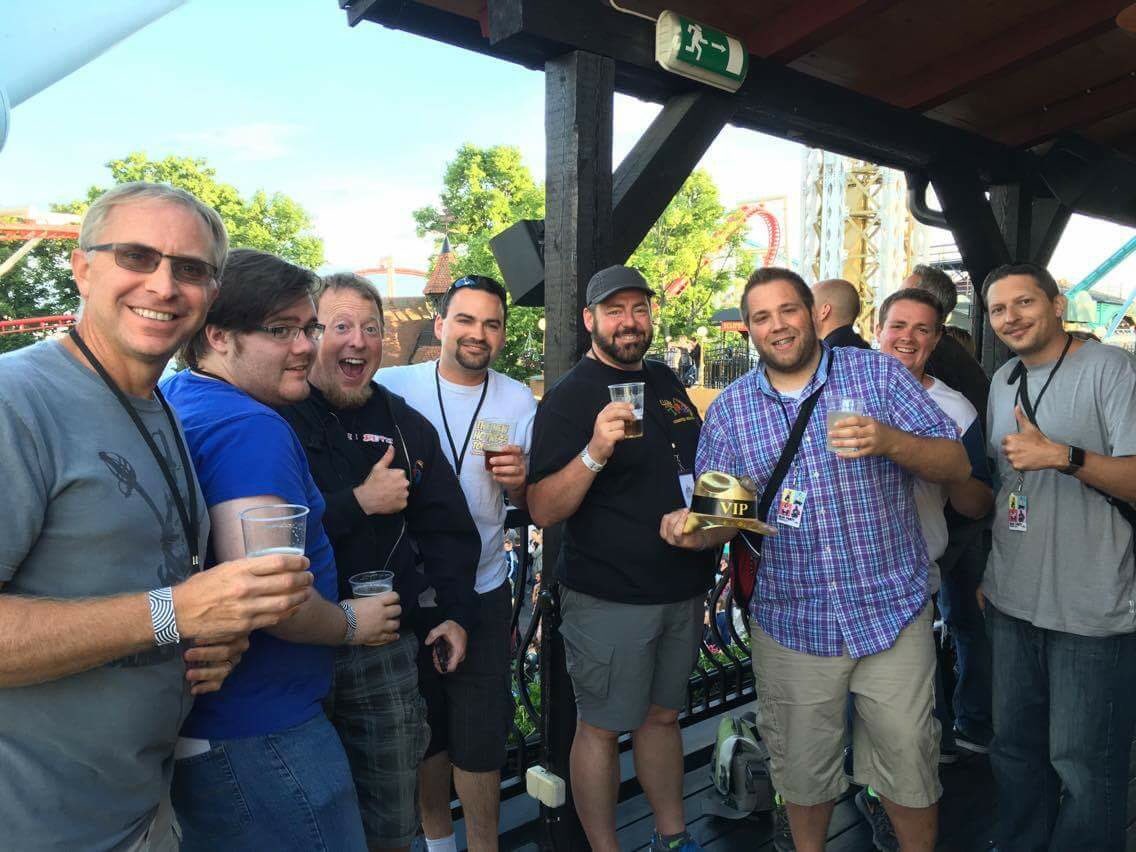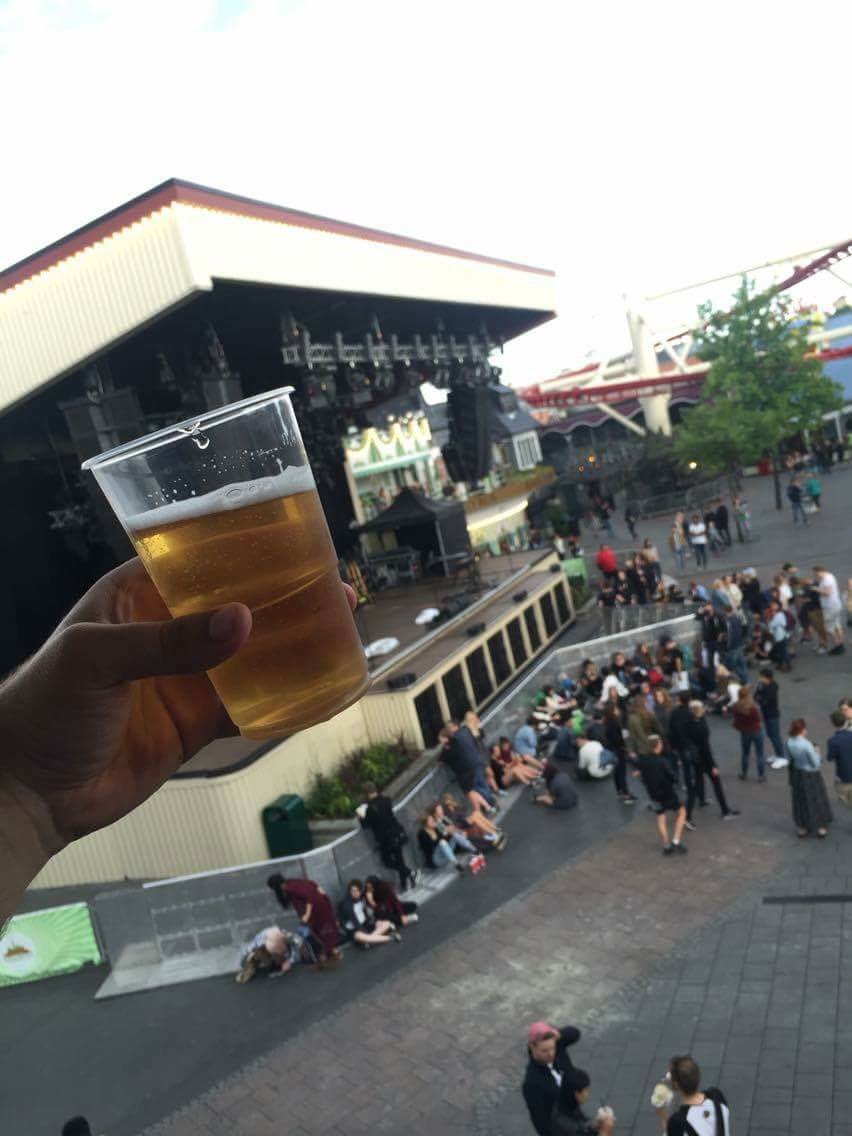 Having a great time watching @BlocParty @gronalund from the VIP area! Cheers to #BlocParty!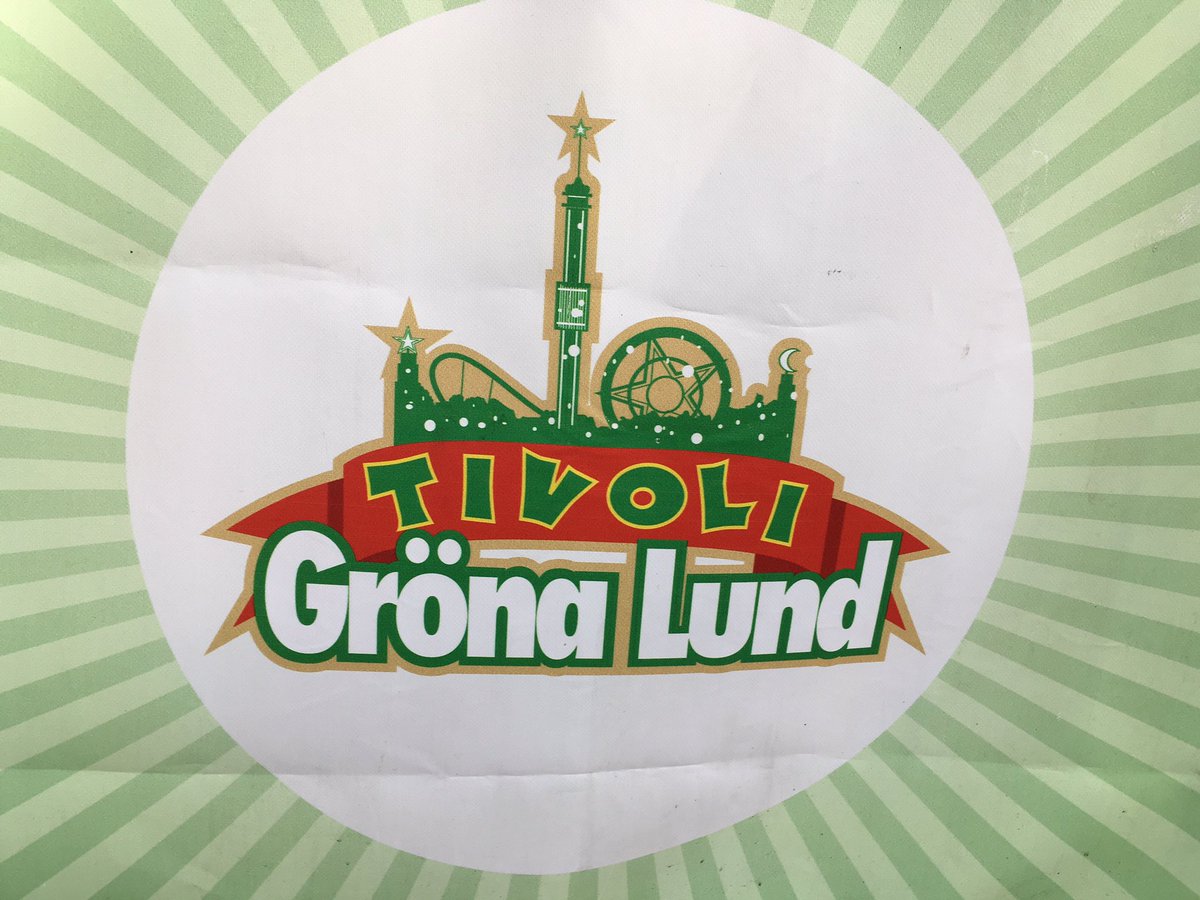 Absolutely FANTASTIC visit to @gronalund in Sweden today! One of the top traditional amusement parks in the world!
OH! ONE MORE THING! If you have made it this far, then you need to respond to the following...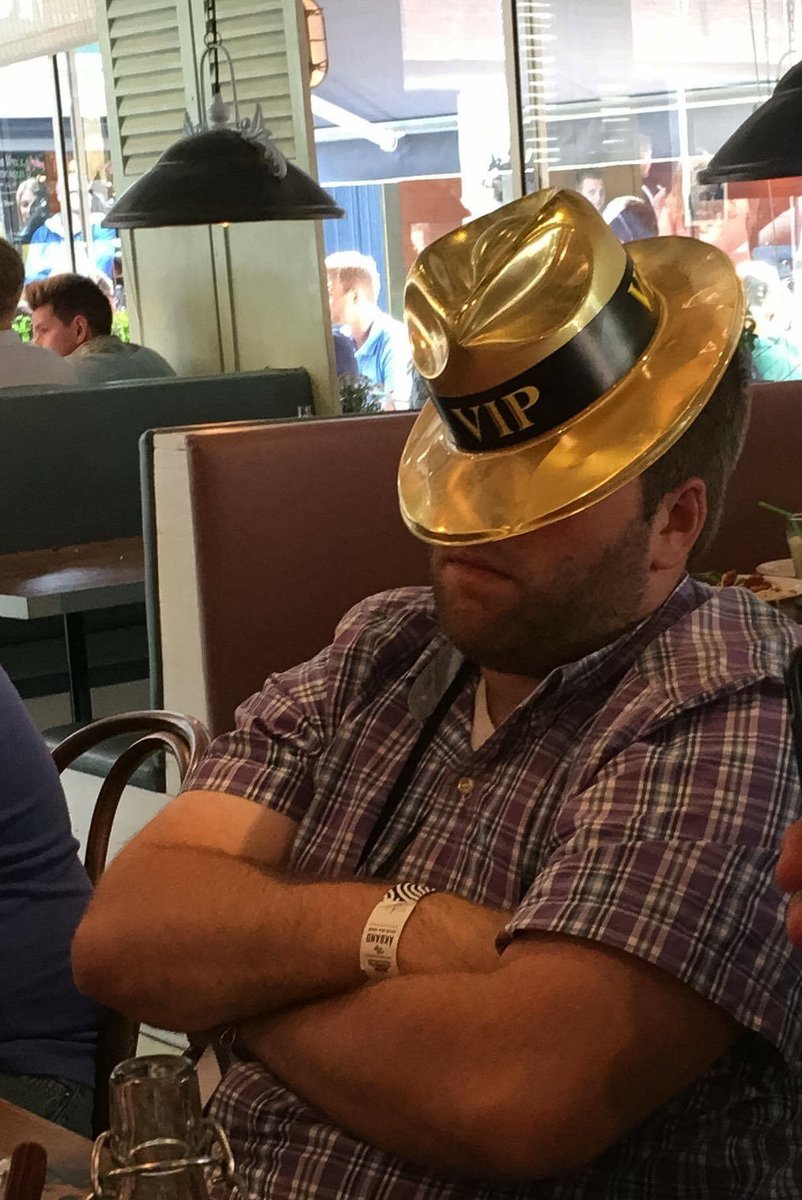 Filthy hobo or an actual VIP? Reply with your vote now!
Last edited by
robbalvey
on Thu Jun 30, 2016 9:58 pm.