So today Elissa got to visit her last remaining "decent sized" park in the USA that she hadn't been to before. We can't think of many other major park with more than a couple of coasters that she hasn't been to now, so I guess this kind of completes her collection of "USA big parks!"
It was a great day, although I was supposed to go, but I became incapacitated, and I'll get to that later. The weather was great (it rained a little, but didn't impact too much), the staff was friendly, and even though the park was crowded, they did manage to get people through the lines as quickly as possible.
Cannibal lived up to the hype. It's a VERY solid ride. Elissa felt that while it might not be a "top ten" coaster, it most certainly was a lot of fun, had some nice elements and should be a huge, HUGE hit for the park! Great ride!
Anyway, onto some photos...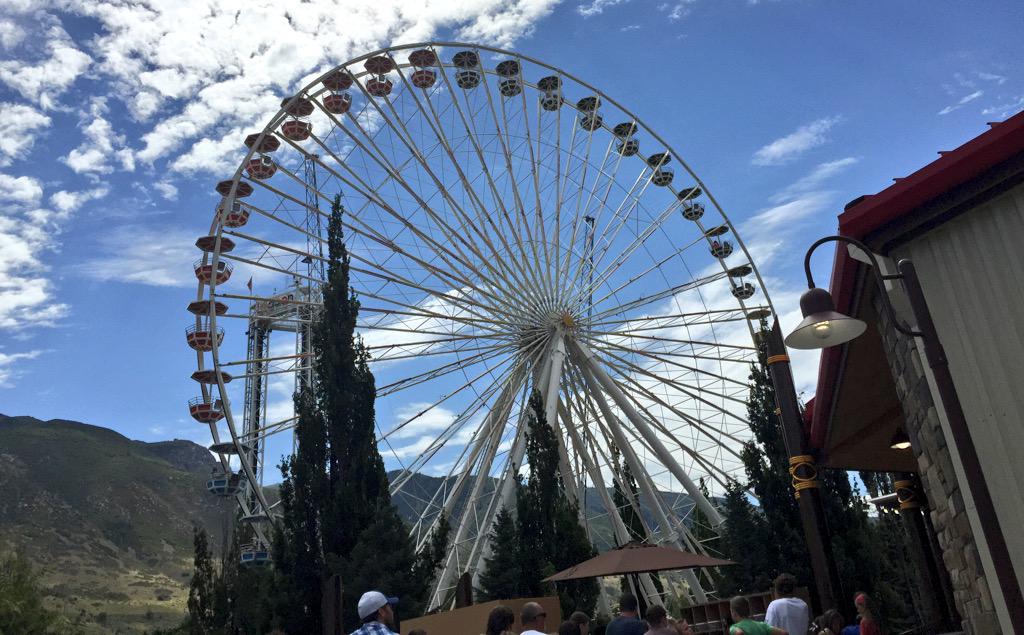 Weather is beautiful at Lagoon today! Mountain backdrop is amazing!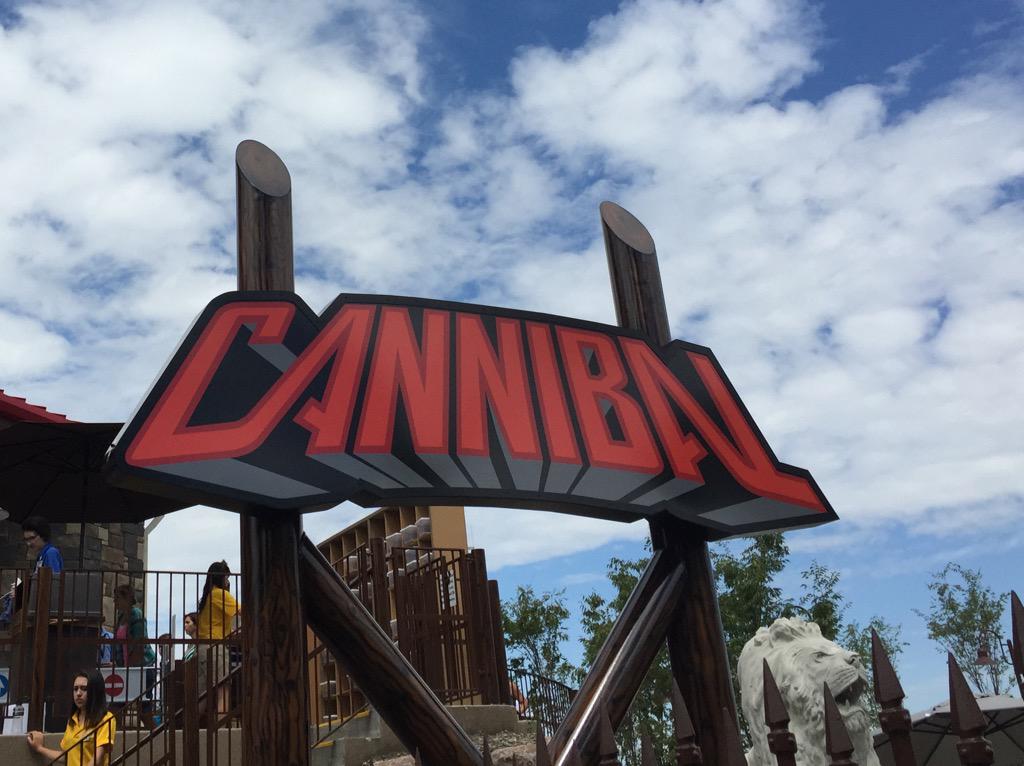 Got to the park about 45 minutes before opening, they put us in a holding area for Cannibal, and we were one of the first on the ride!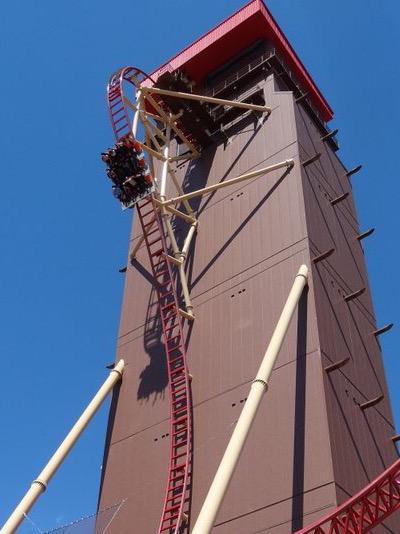 The coaster lived up to the hype! Super fun and solid ride!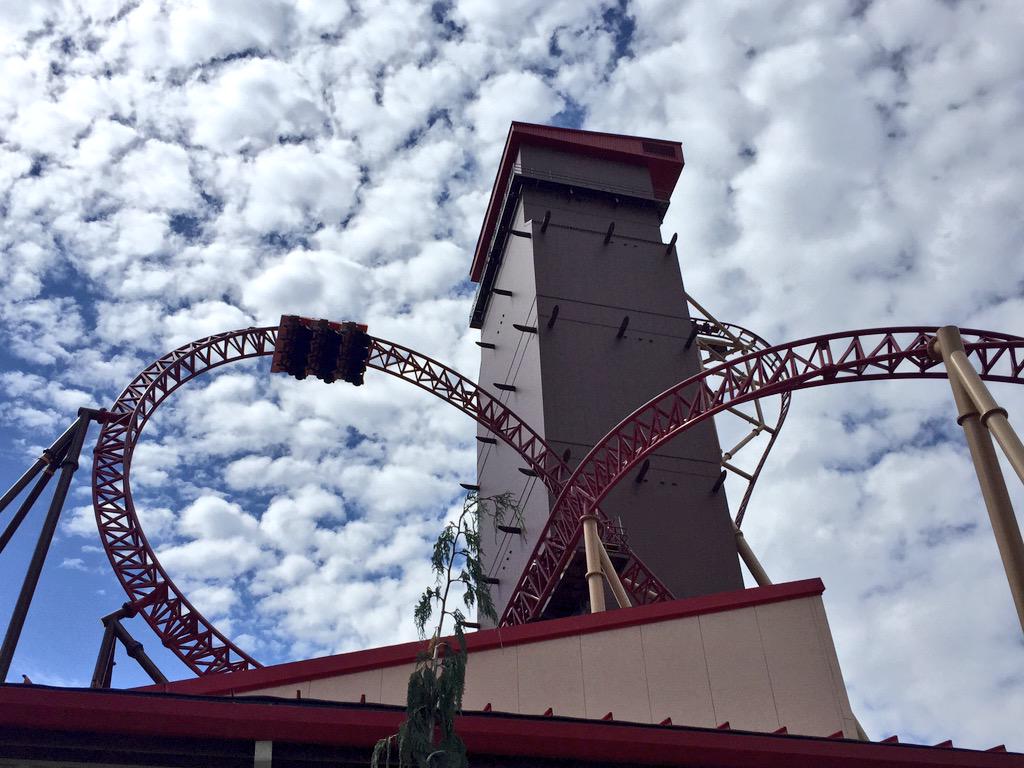 The elements were great and had a few nice surprises.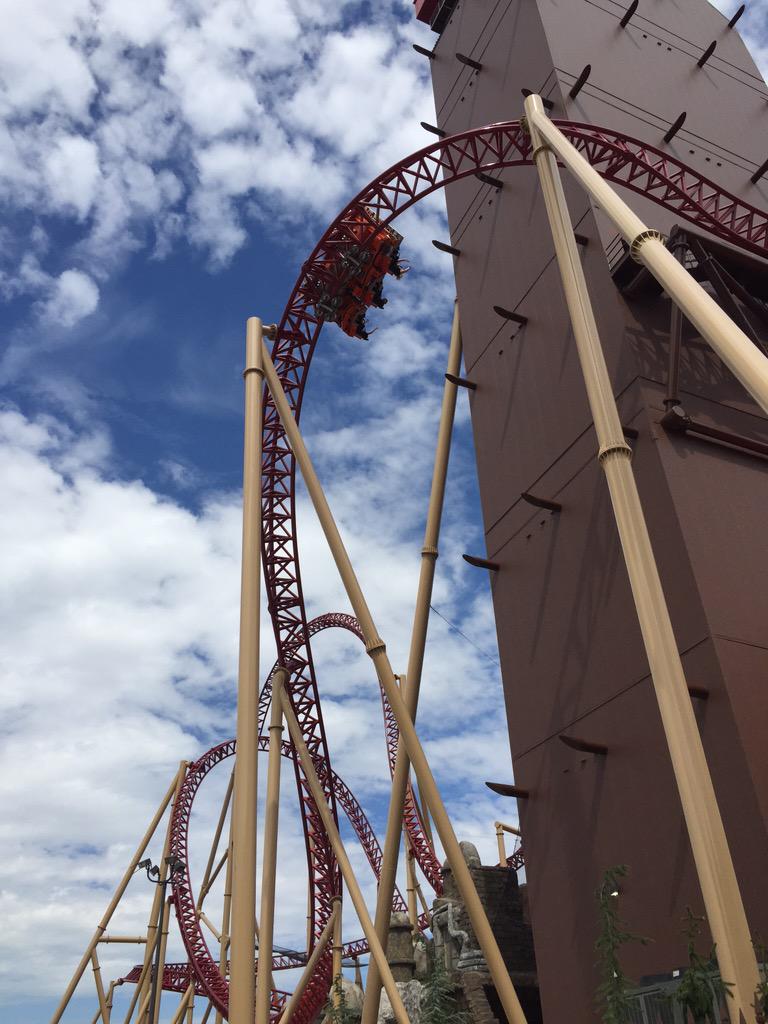 This ride deserves to be a huge hit for the park!
POV Video! Check out the video of Cannibal we shot while at Lagoon!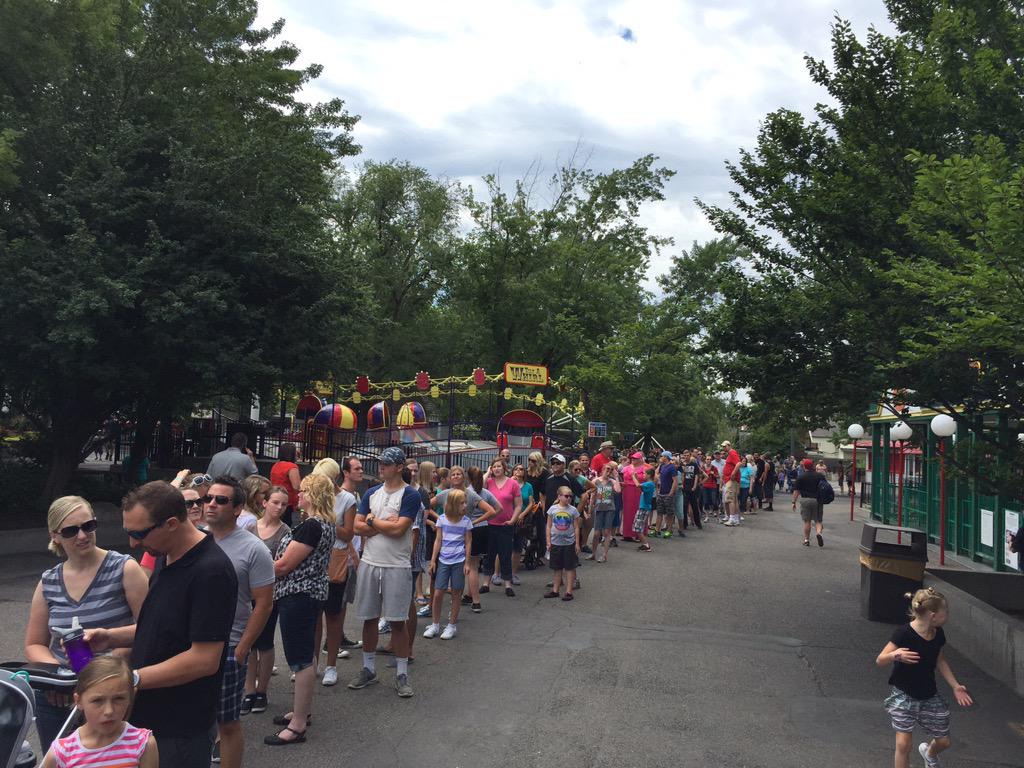 Holy cow! Line for Cannibal is huge! Guessing 2-3 hours! They certainly have a hit on their hands!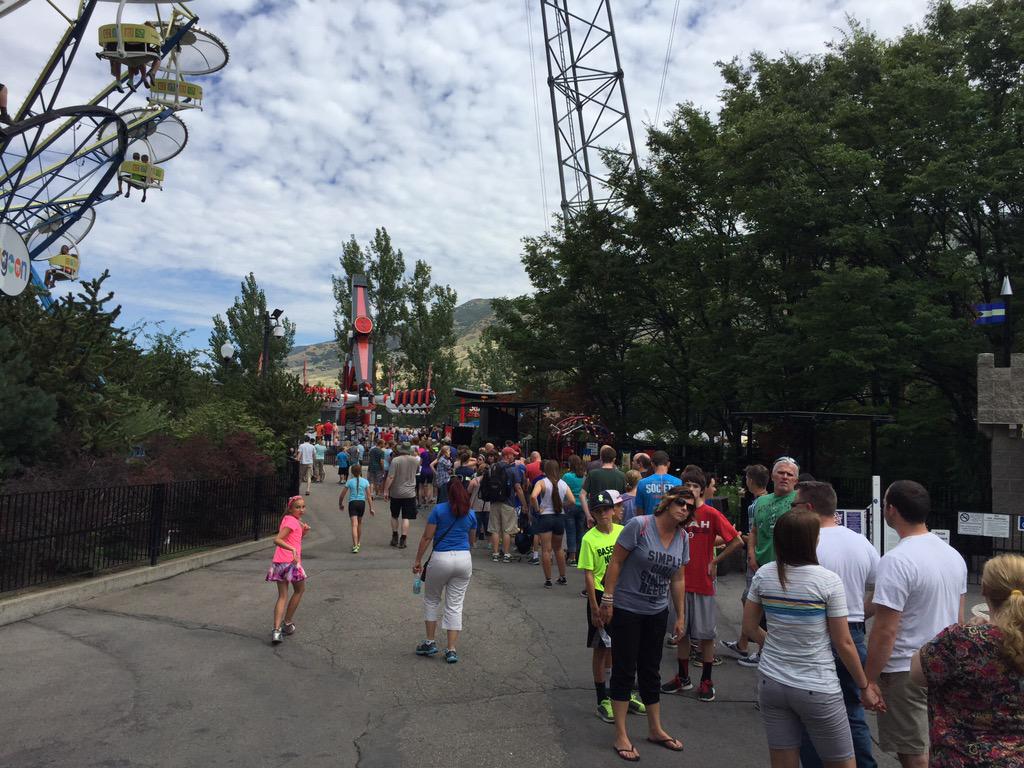 This is why it pays to get to the park early!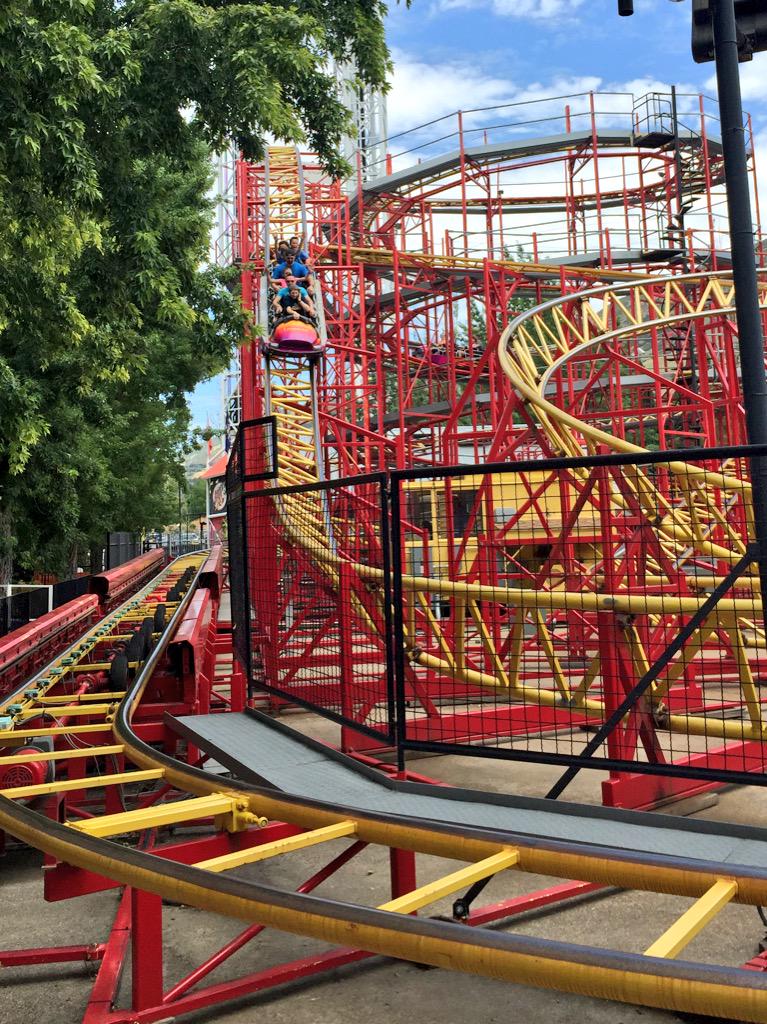 Nice to see Lagoon hang on to the "classics!"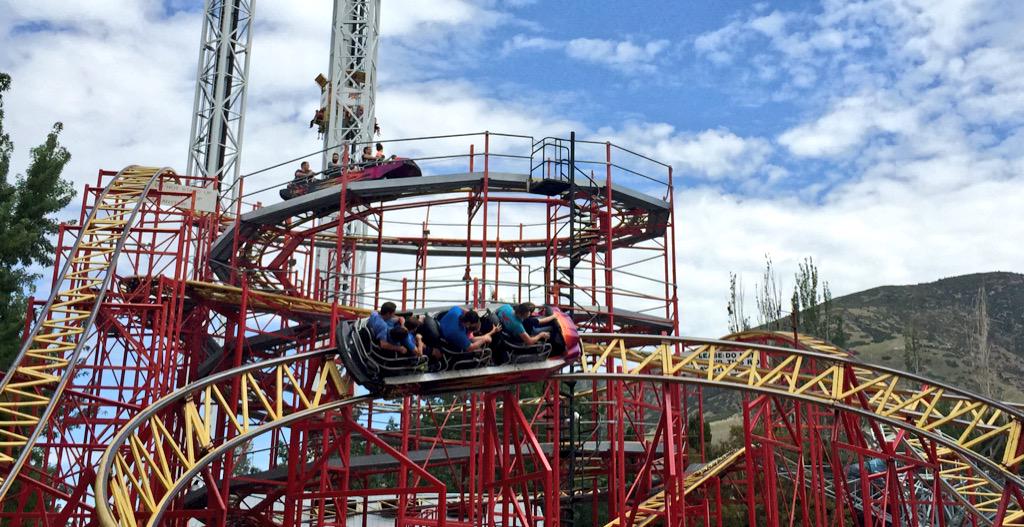 Even though the "no single riders" rule was kind of odd, this is still a sold Schwarzkopf coaster!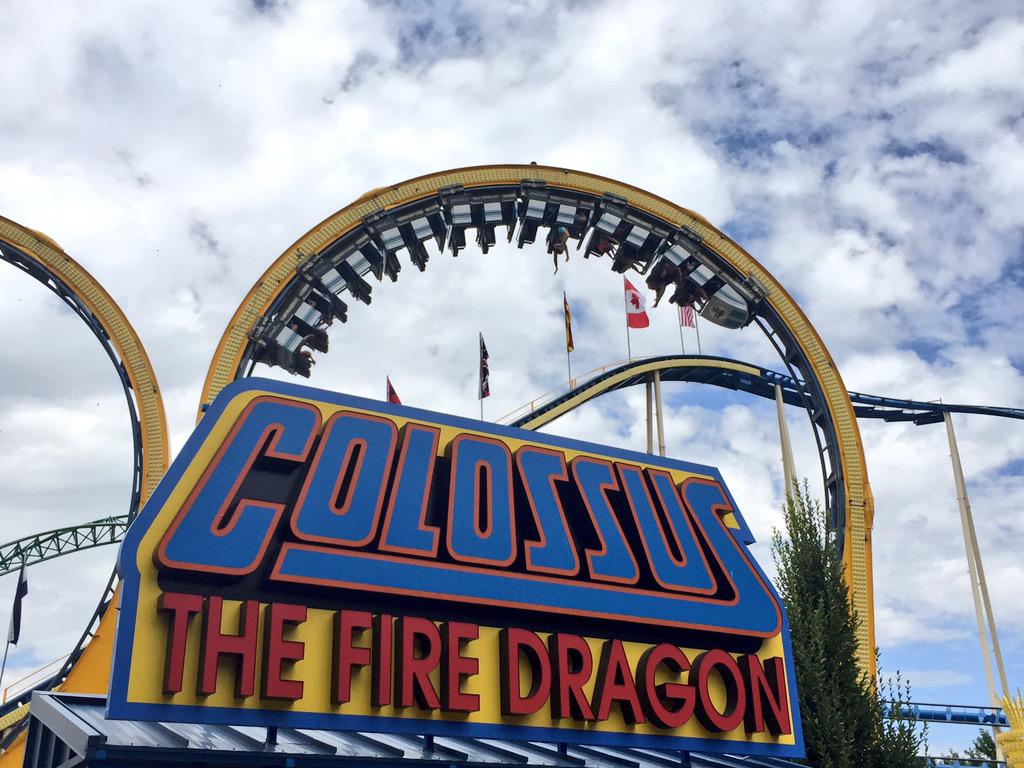 Speaking about Schwarzkopf classic roller coasters, look at this beauty!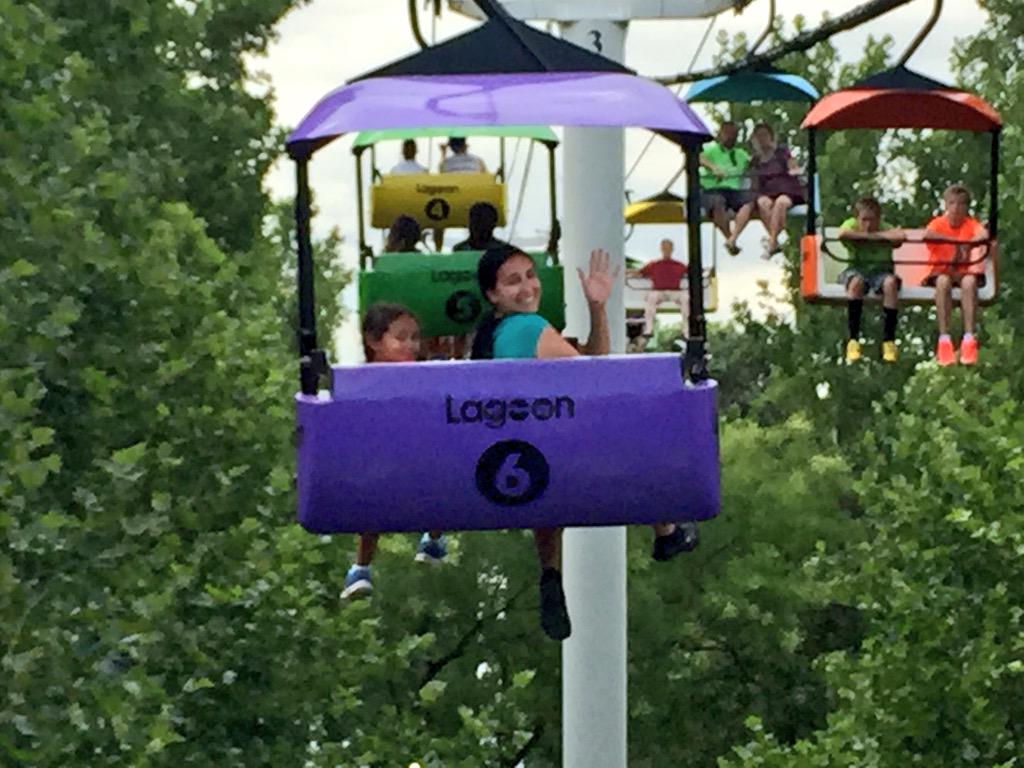 Taking a ride on the skyway checking out some great views!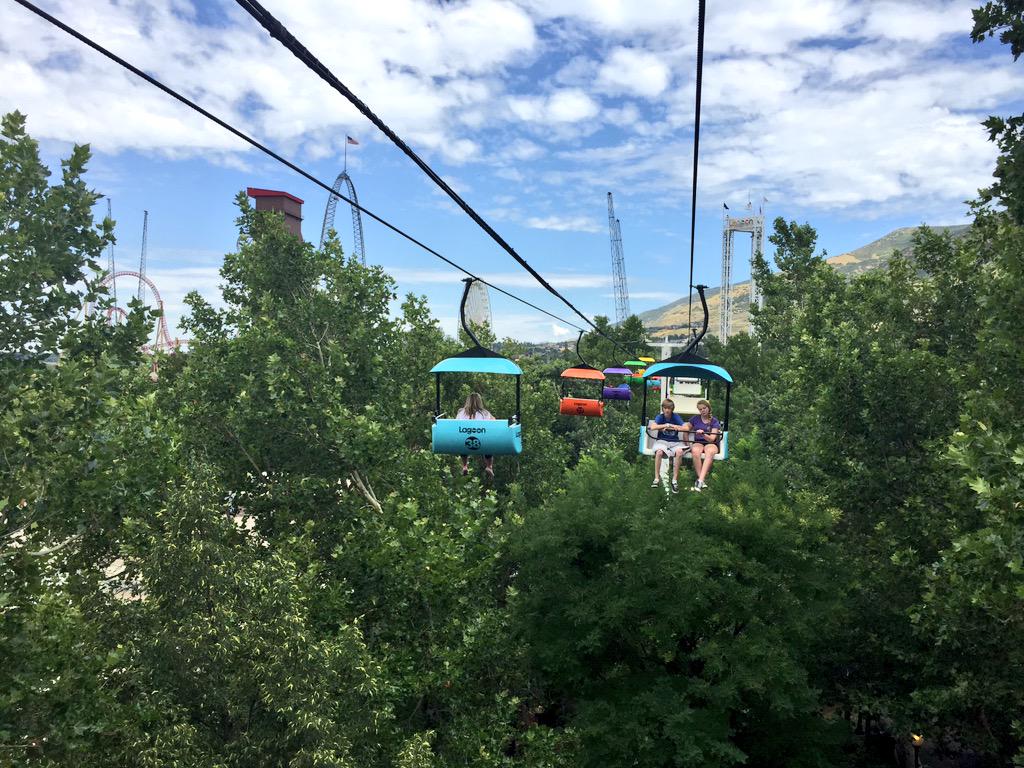 Not many parks have sky rides anymore, so it's nice to see this one is still here!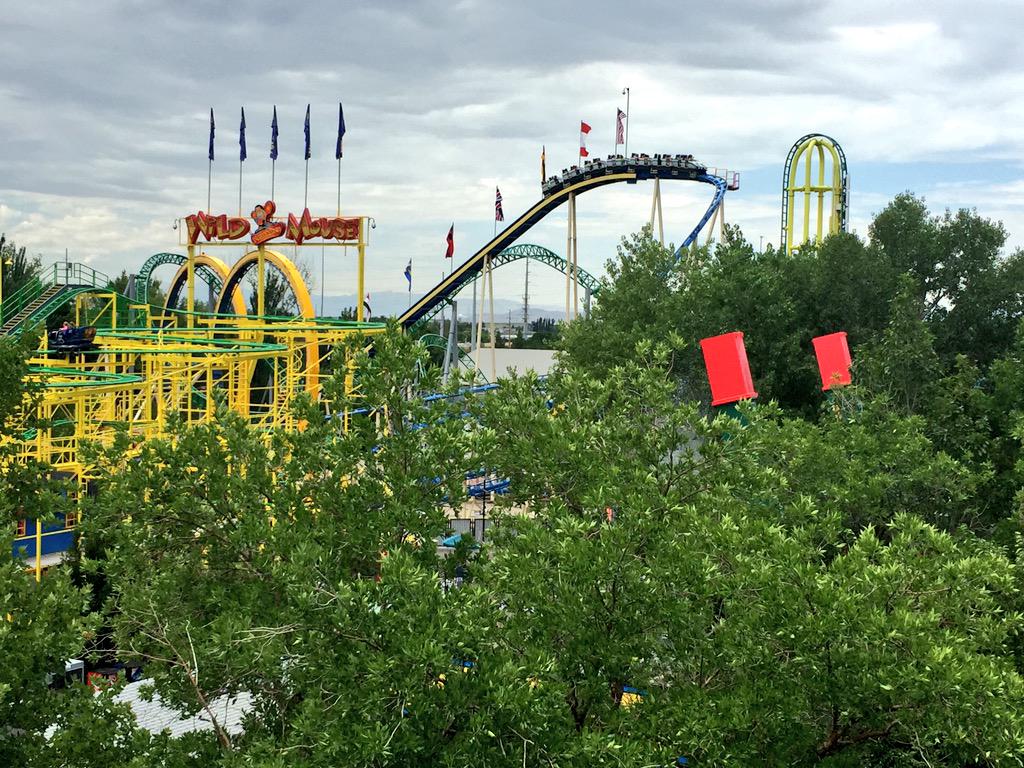 The park really does have quite a good selection of coasters!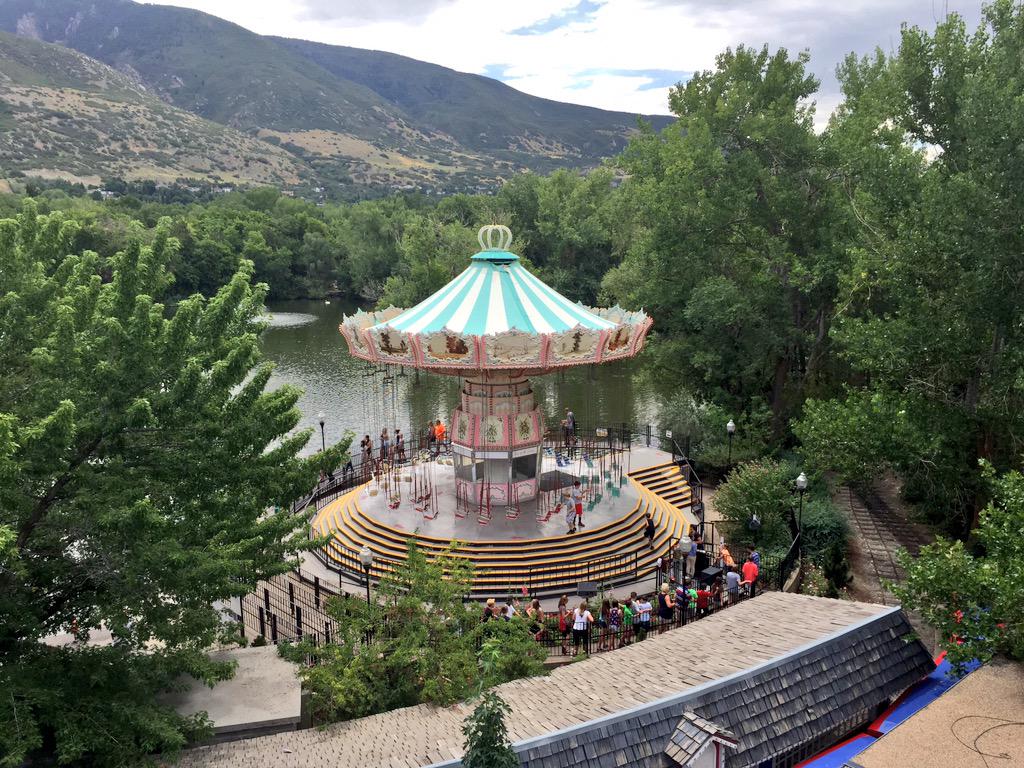 And flat rides! There are quite a few of them here!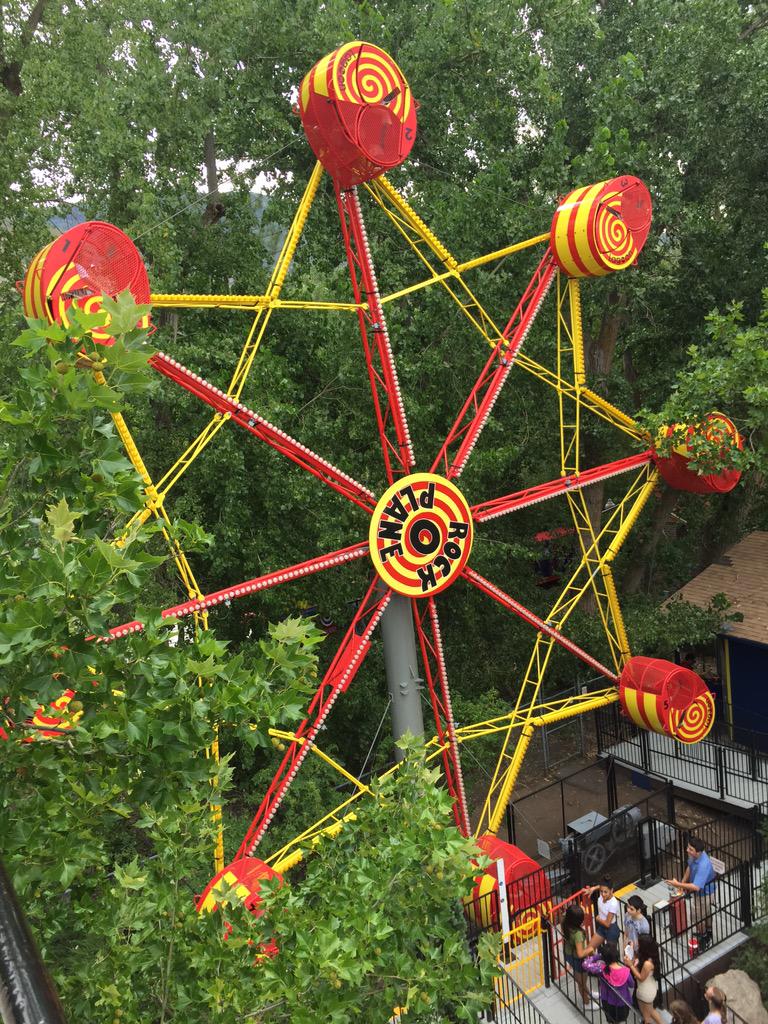 For example, they still have a classic Rock-O-Plane!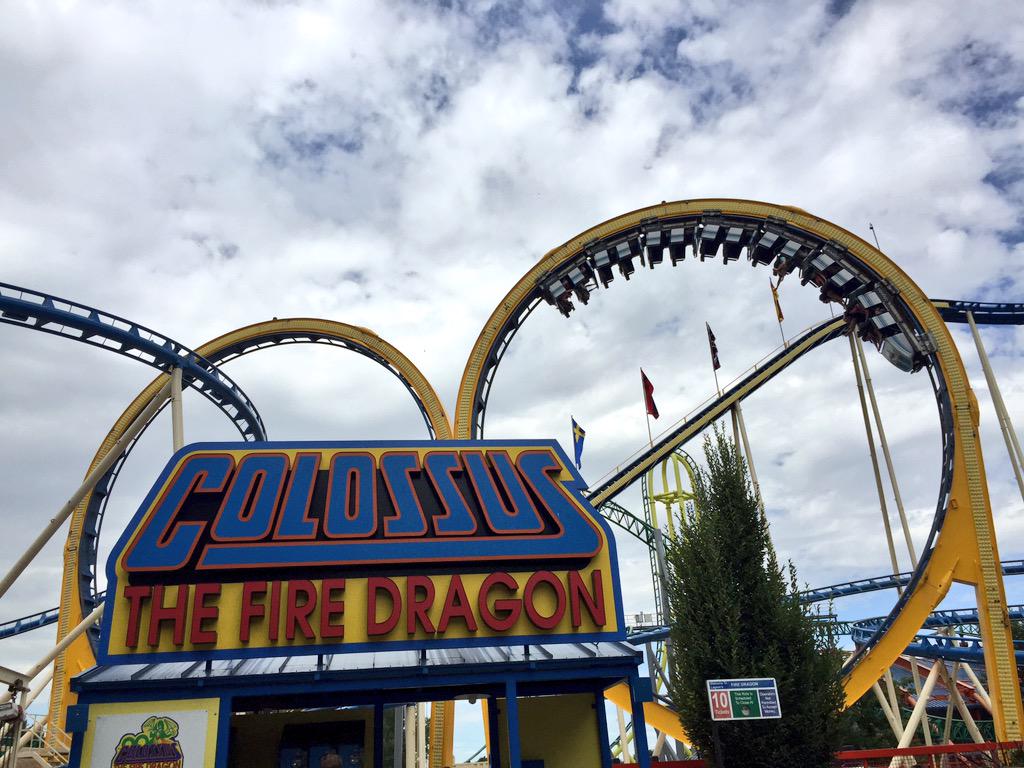 Time to take a ride on that Schwarzkopf!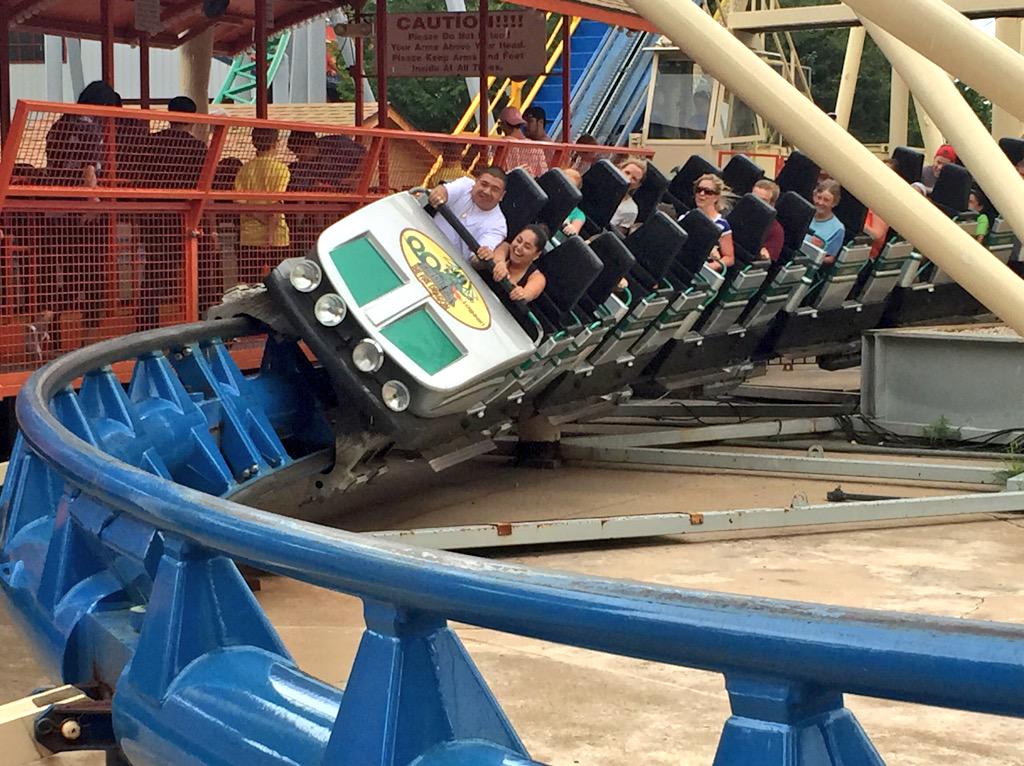 Colossus The Fire Dragon is 32 years old and still packs huge thrills today!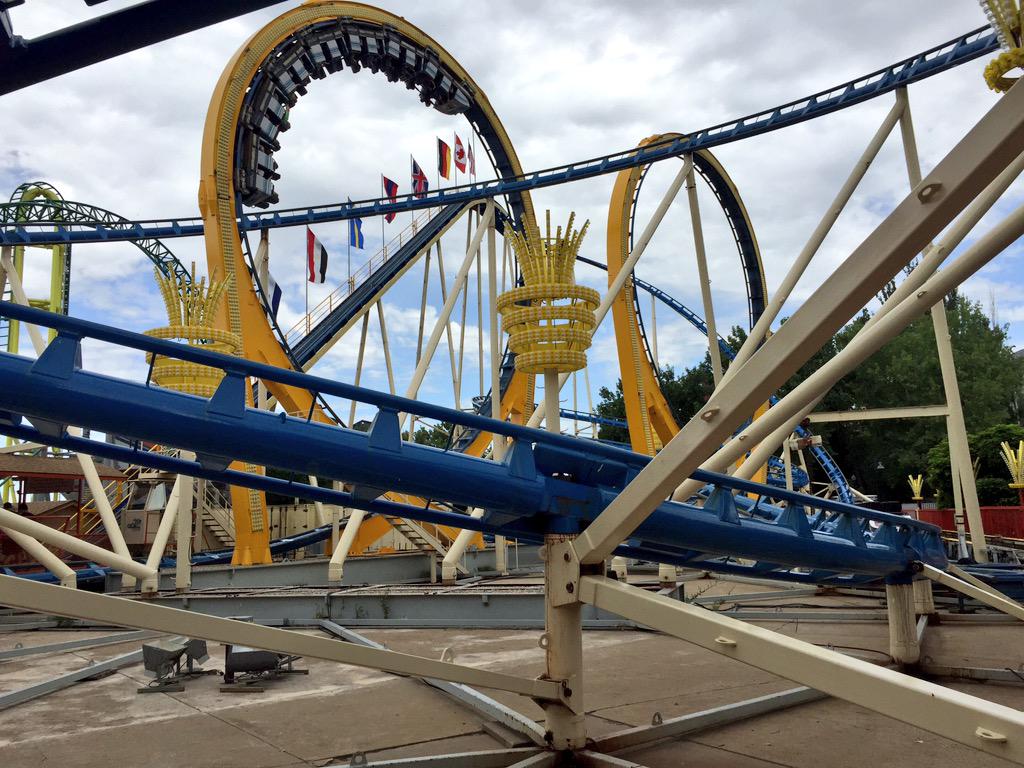 Totally fun ride! It's too bad Dorney Park got rid of theirs.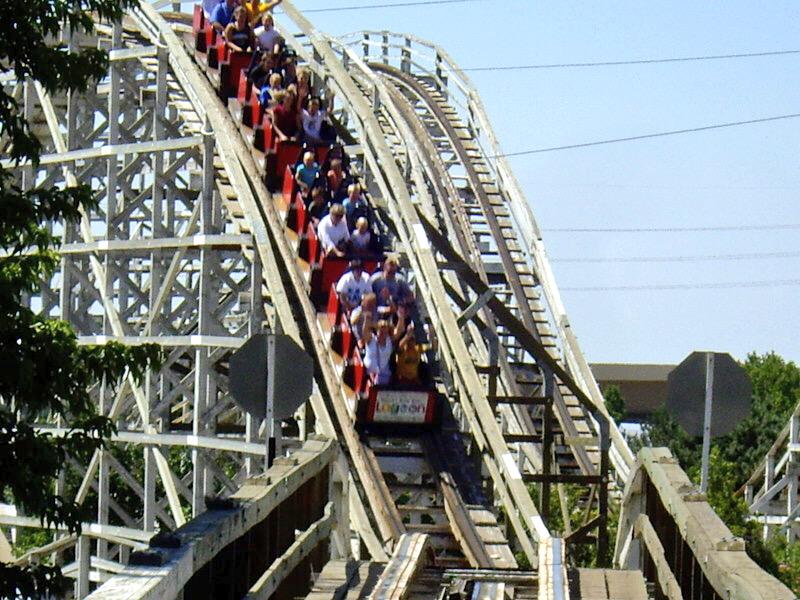 Time to take a ride on a classic woodie!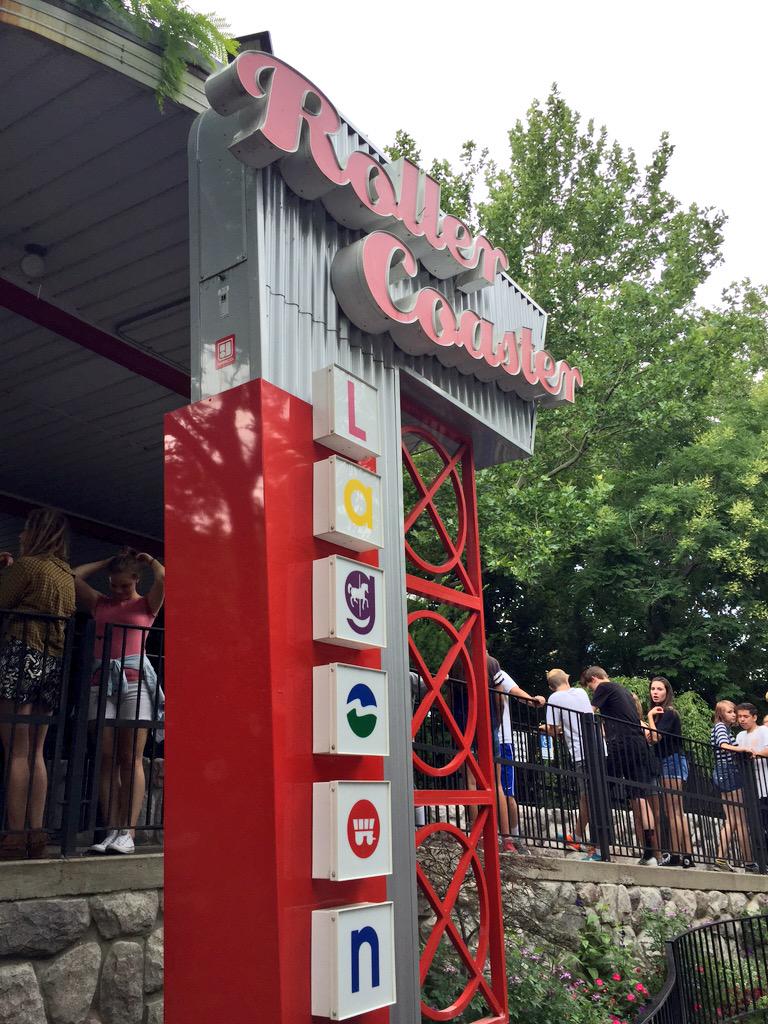 Lagoon's woodie is simply named "roller coaster."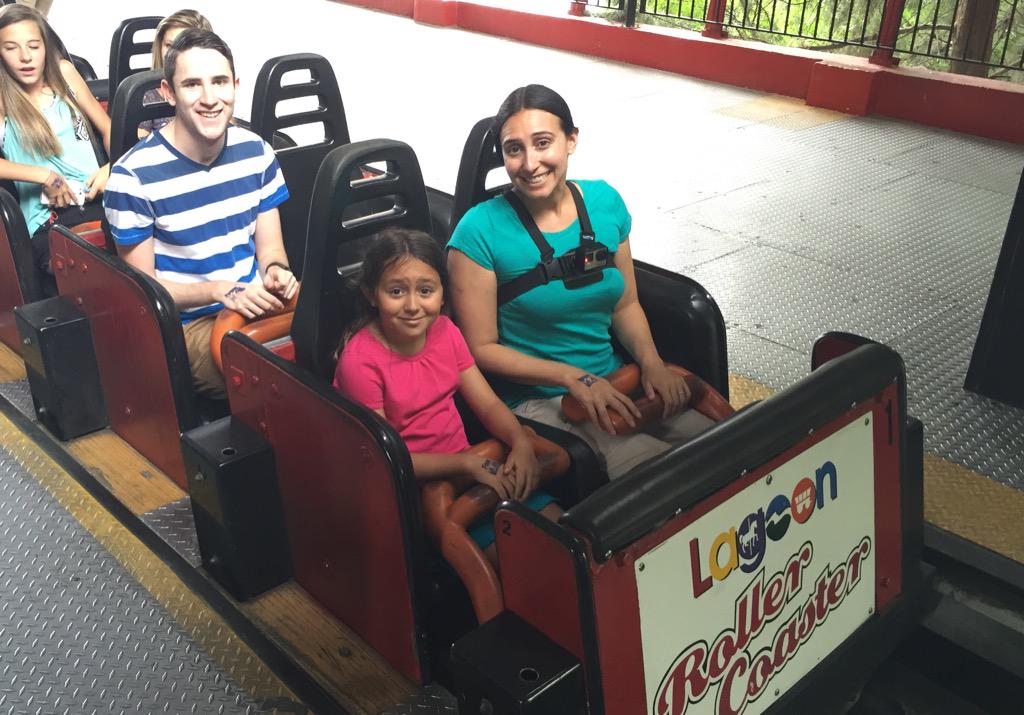 Elissa is playing the part of Robb today getting footage at the park!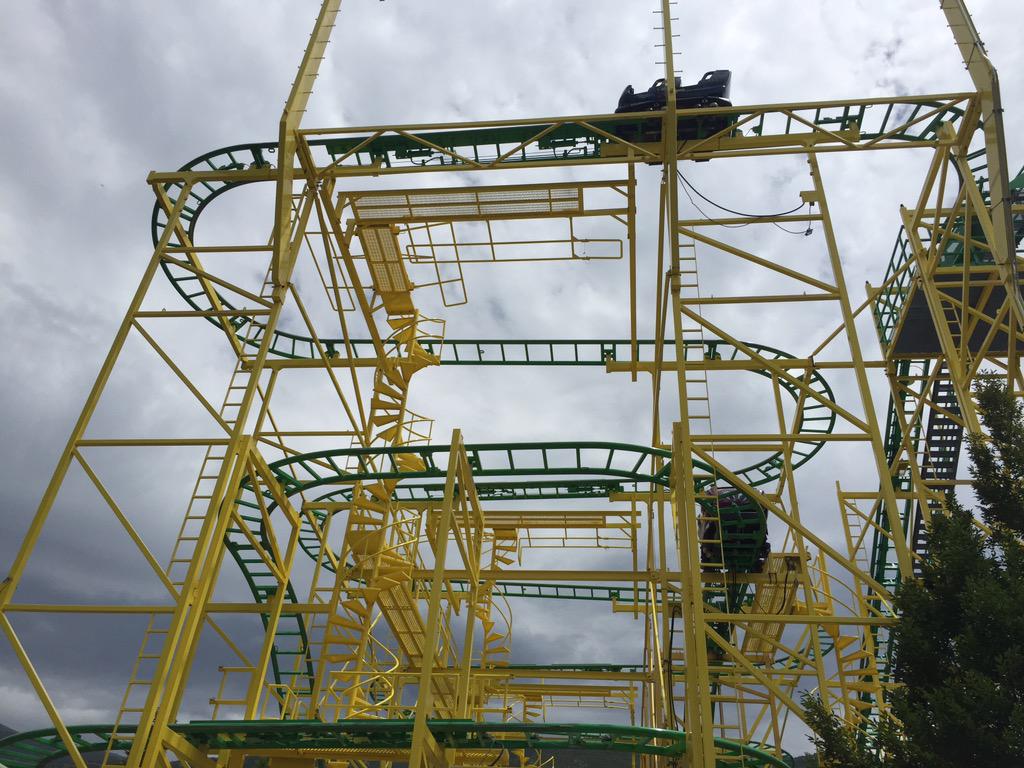 Just rode the Wild Mouse. Fun little ride!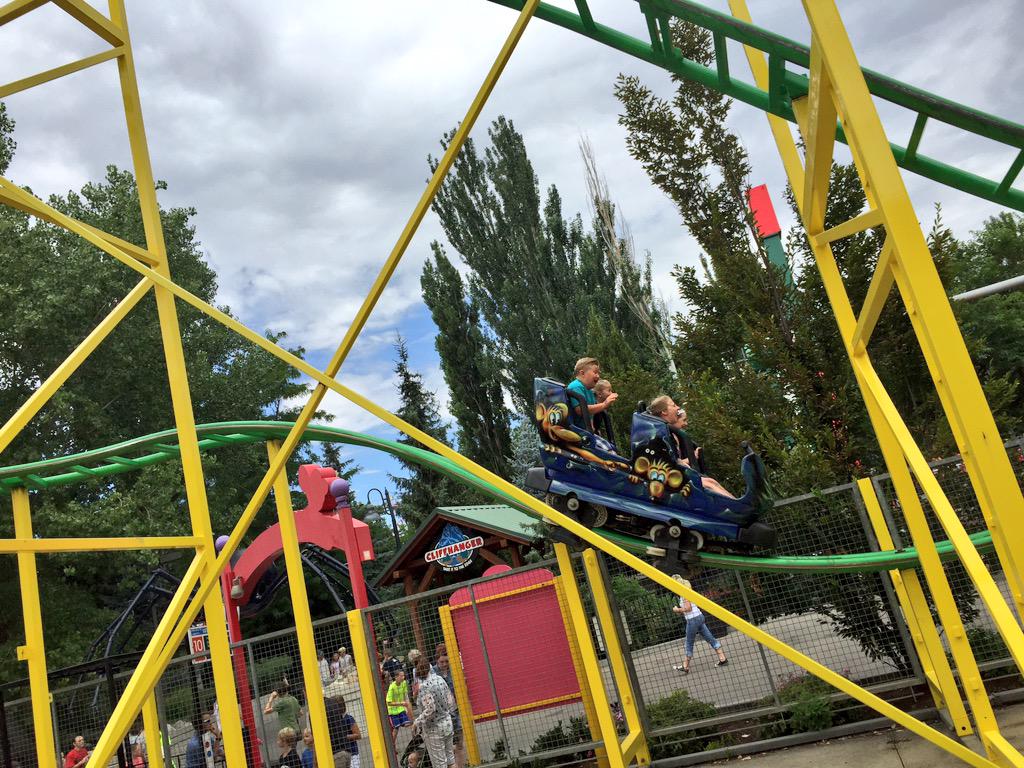 They have a good balance of coasters for all ages here!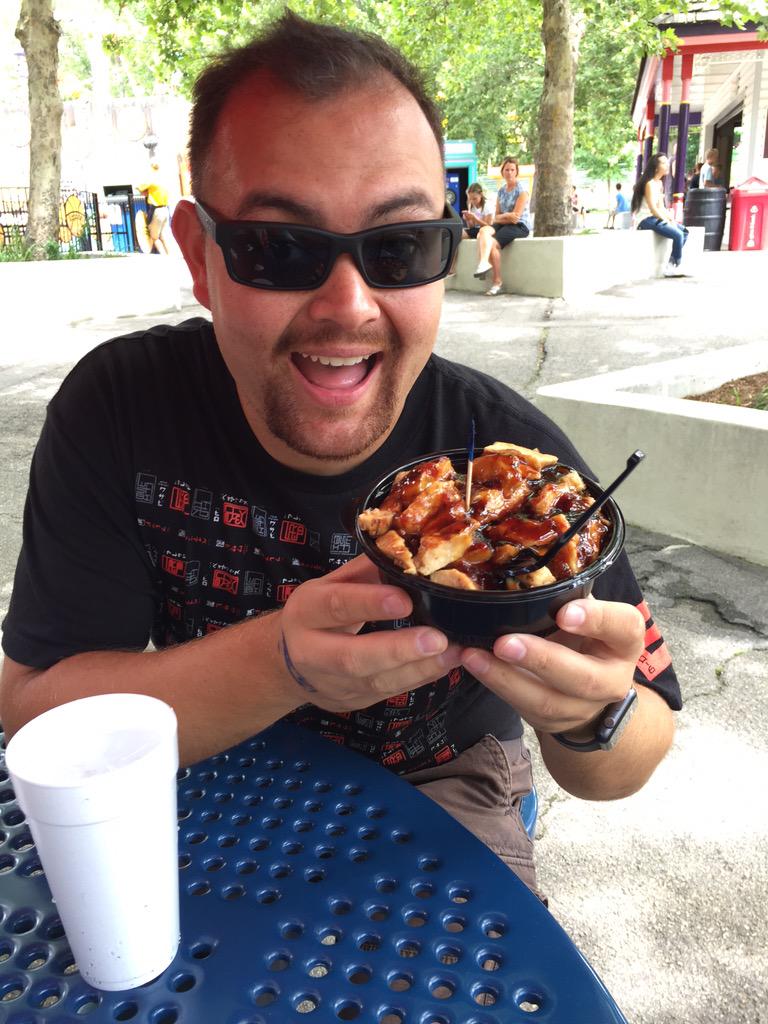 Taking a lunch break at Lagoon! Teriyaki bowls FTW! Great stuff!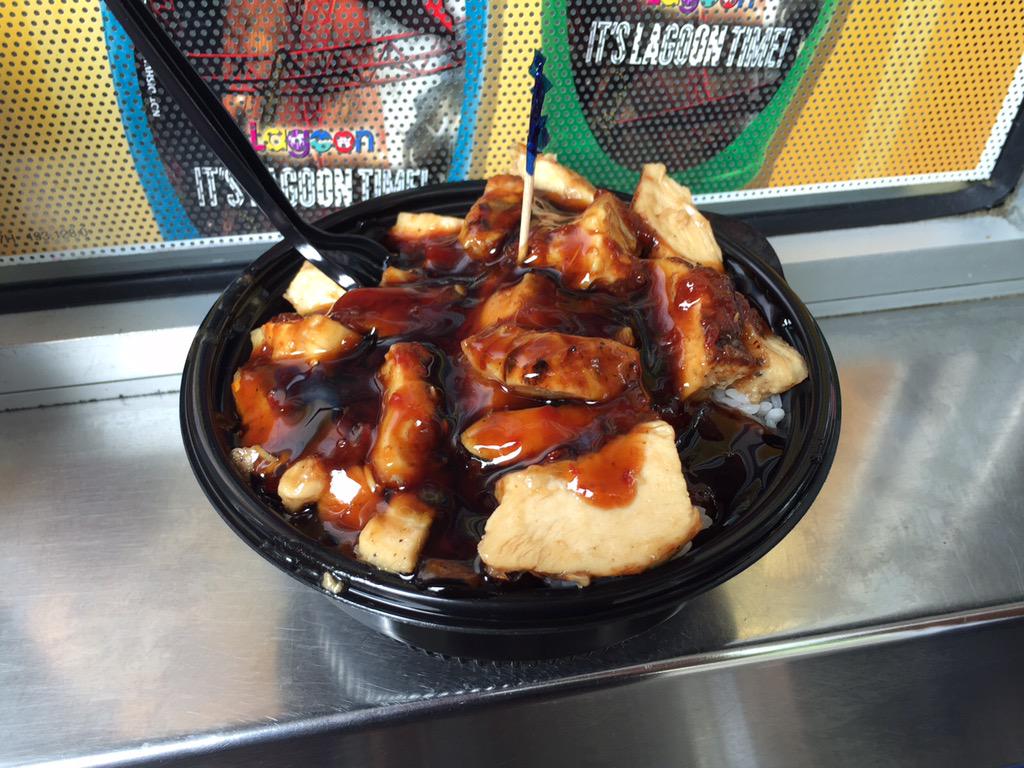 Yes, there was good asian food in Utah! lol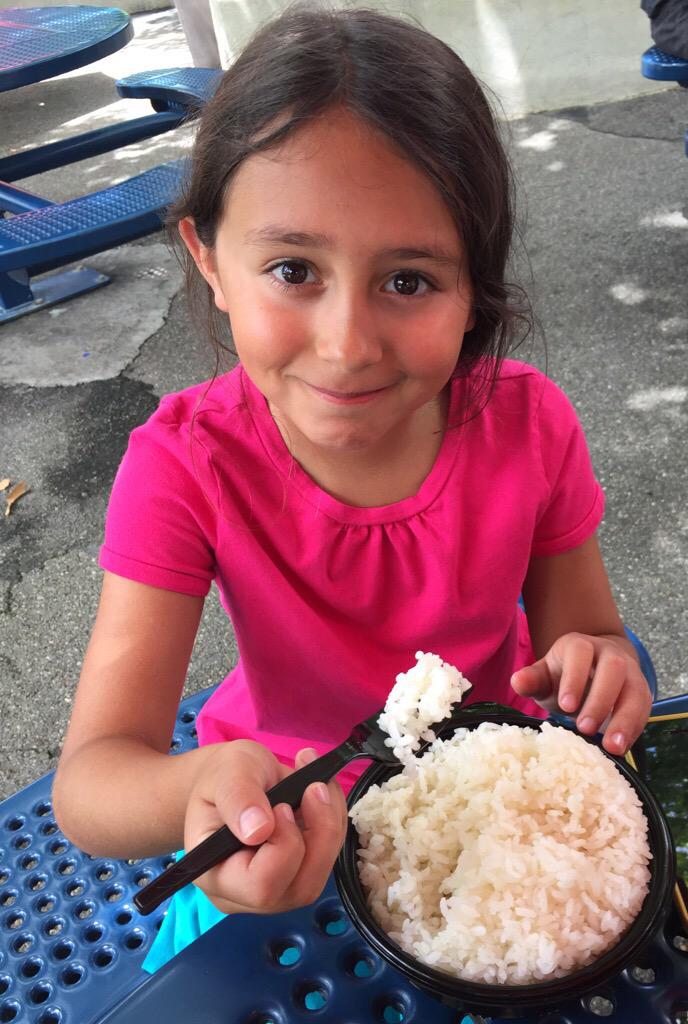 Kristen is just sticking with the plain rice!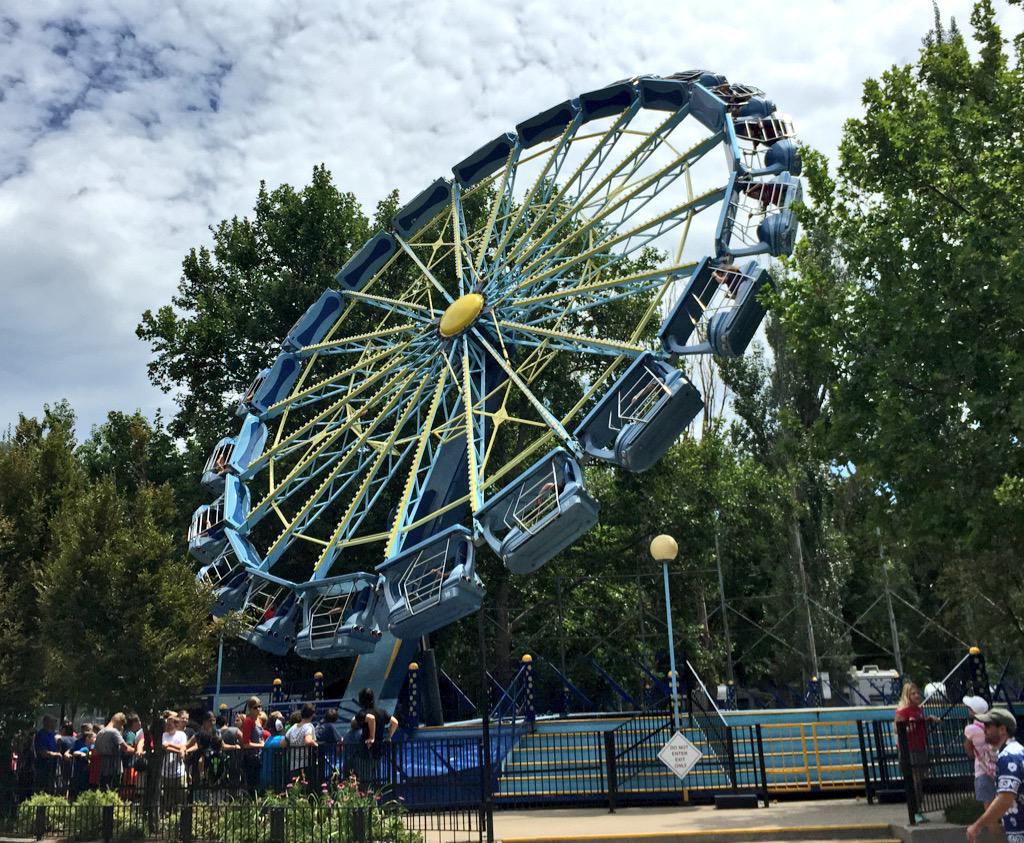 The park really did have a lot of great flat rides...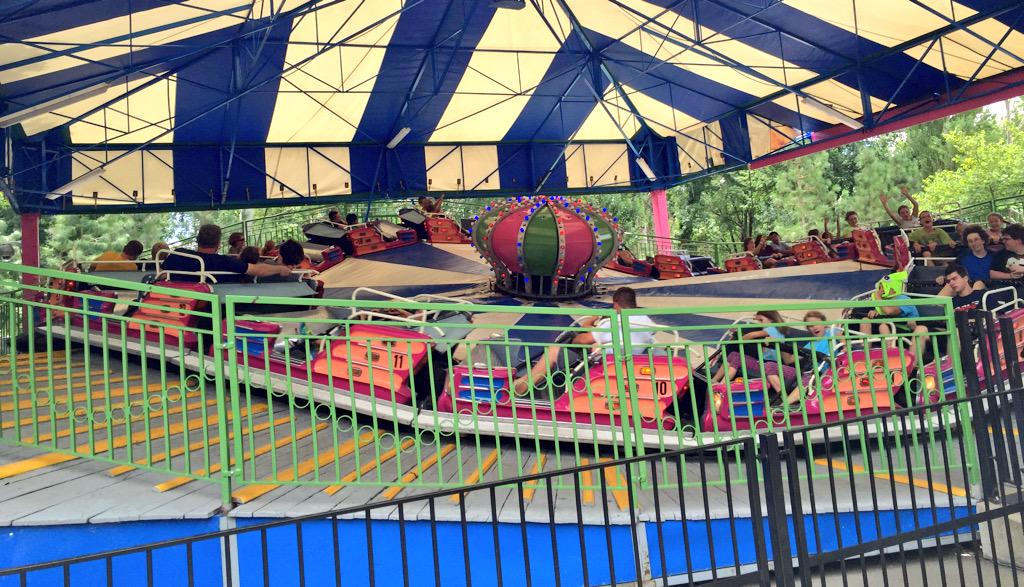 You have classic older ones...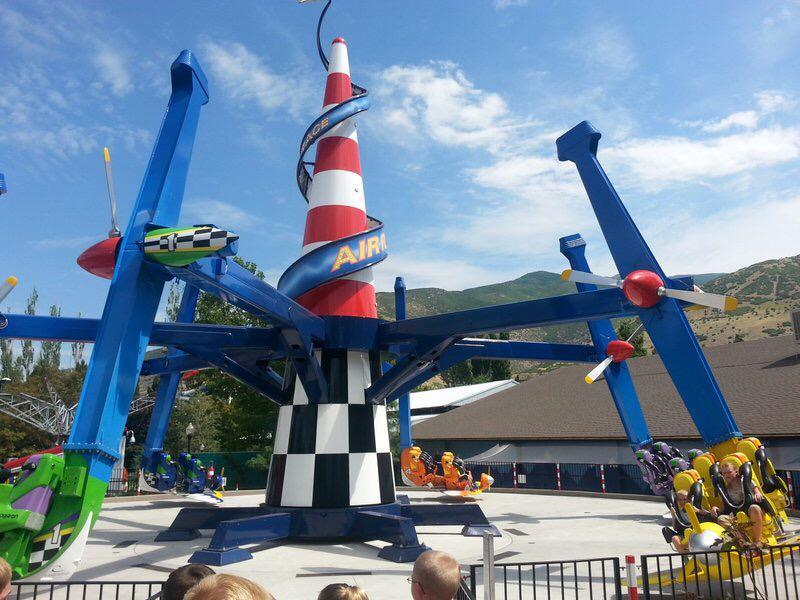 ...and awesome newer ones!
This is how you "cool off" at Lagoon!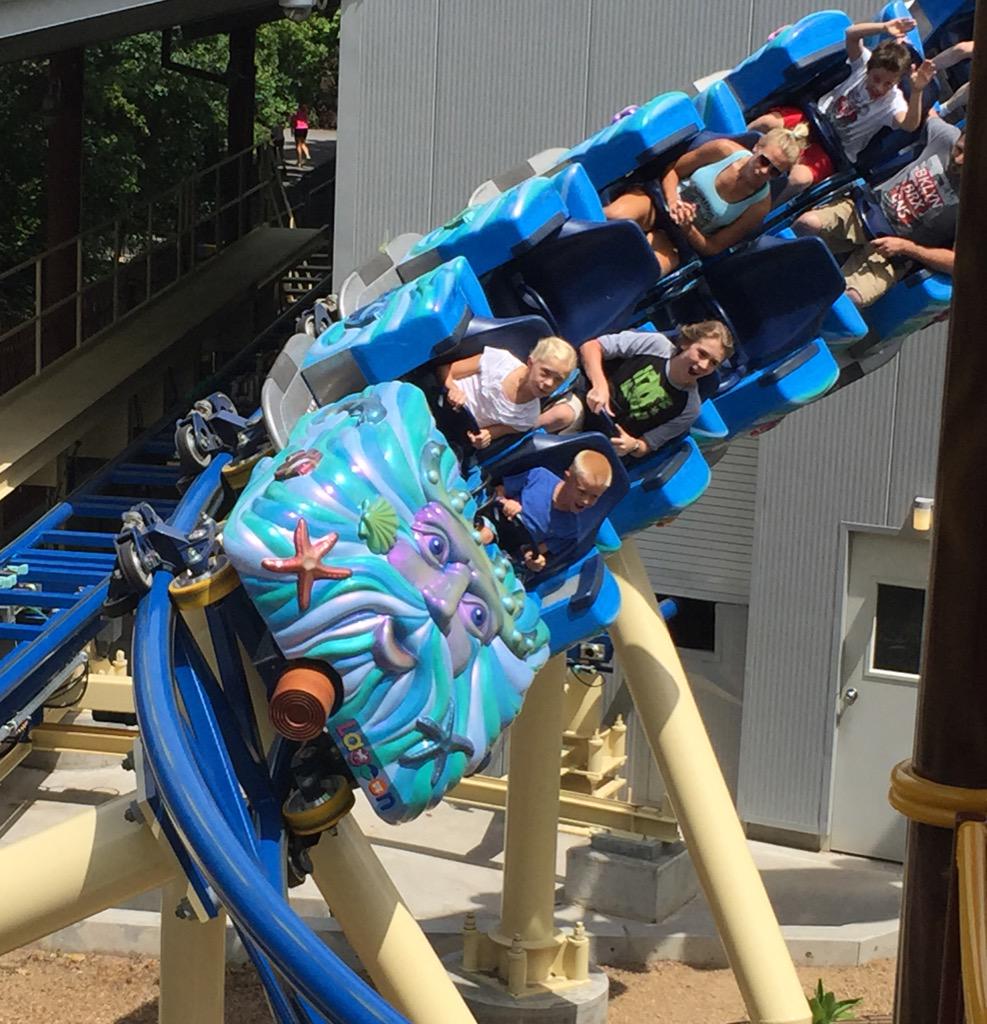 Bombora was a fully "in-house designed" family coaster...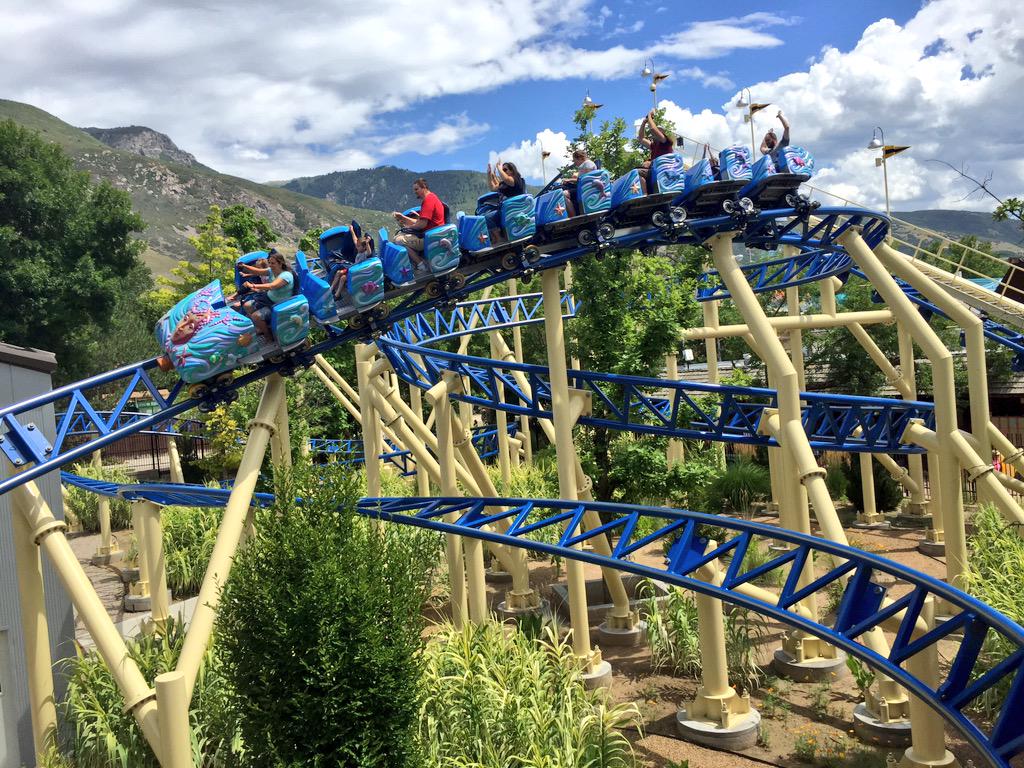 Including a fun "Roller Skater"-like layout and on-board train audio!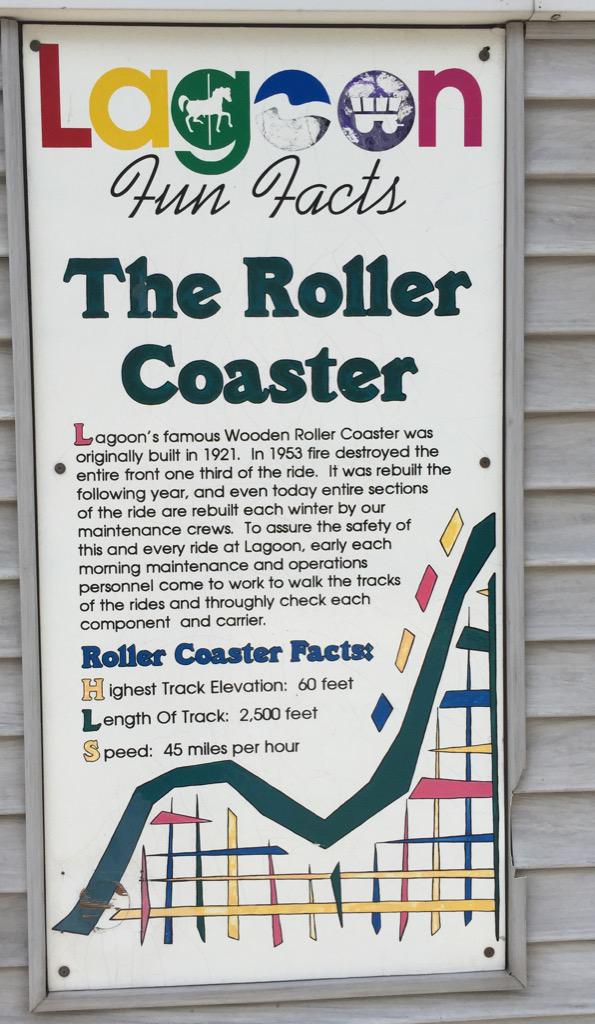 Fun Facts!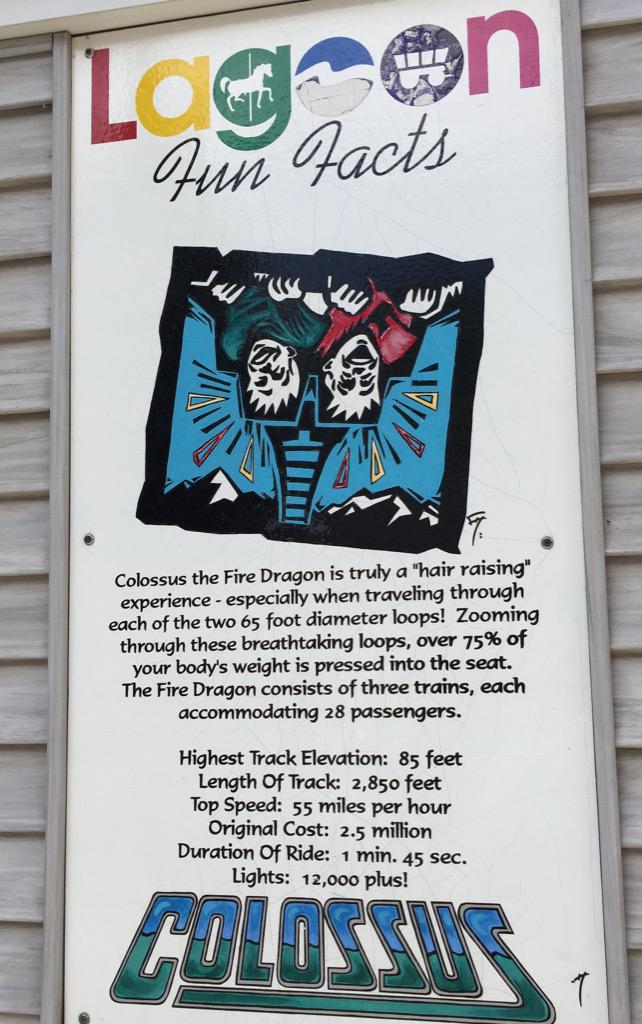 See! These are fun, right?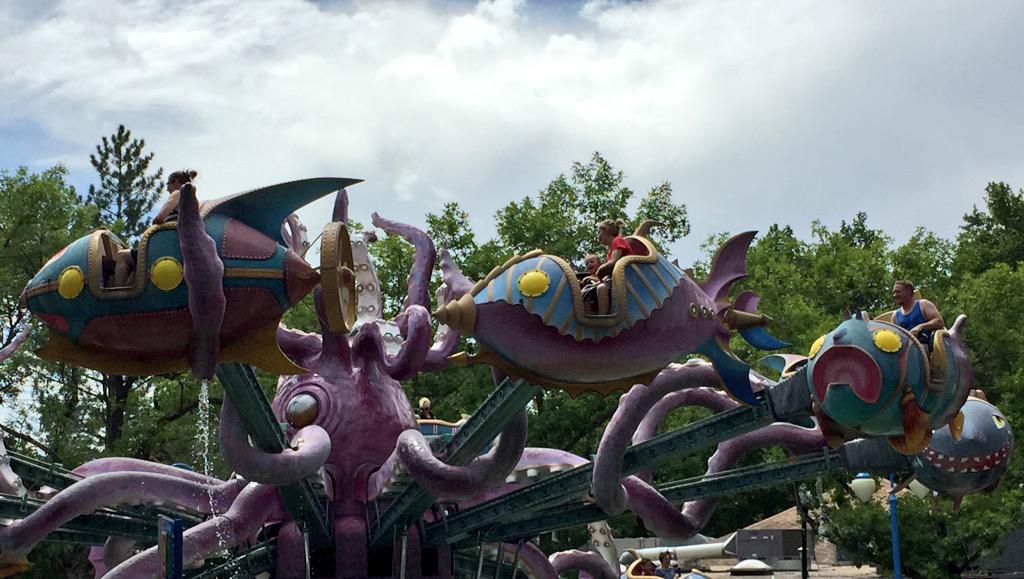 Some very cool looking rides in the kids section of the park.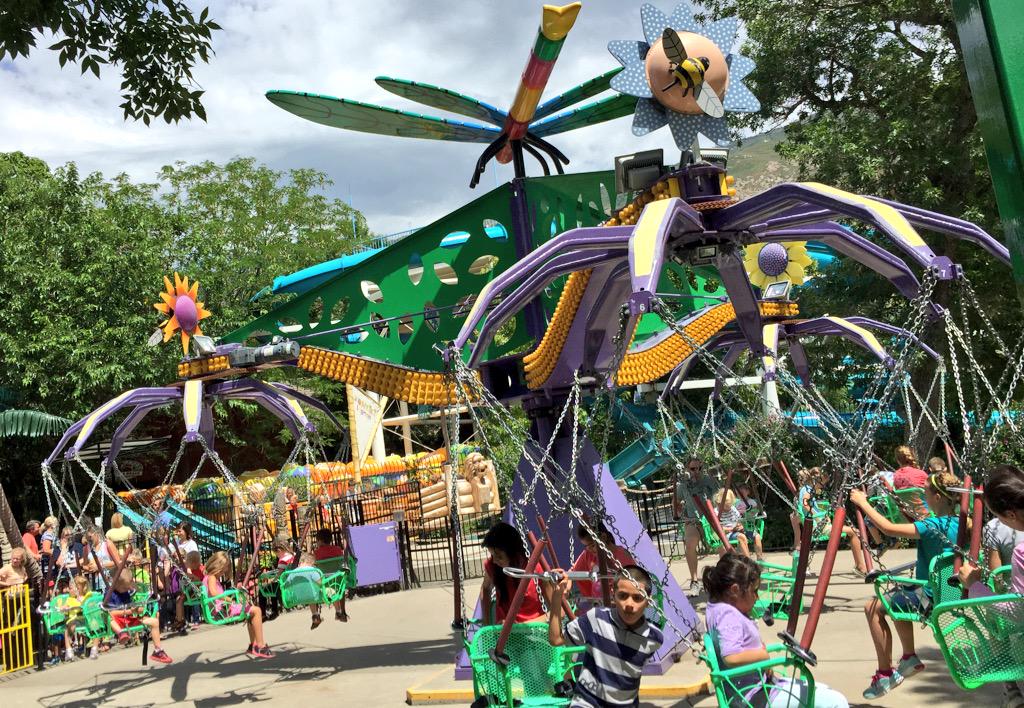 Not sure I've ever seen a ride quite like this before.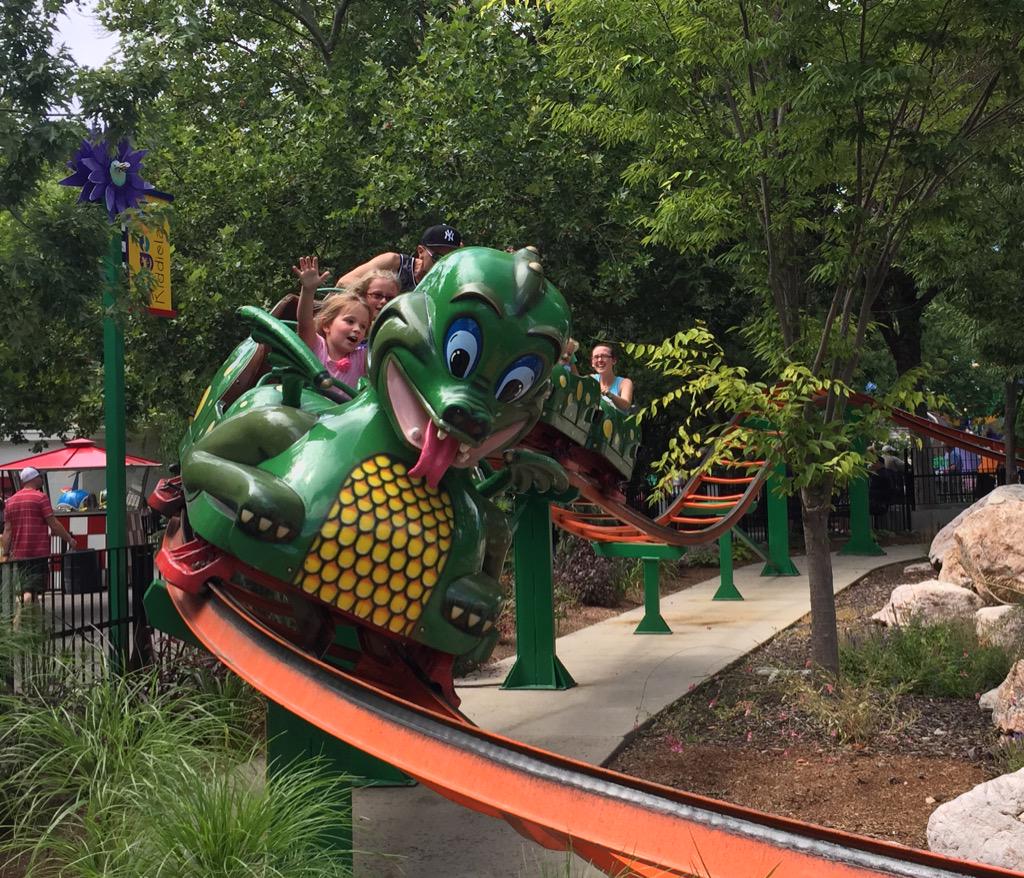 And yes, there is a kiddie coaster
It was kind of a tight squeeze! lol
What's that? You want some more Cannibal photos?
Sure! You got it!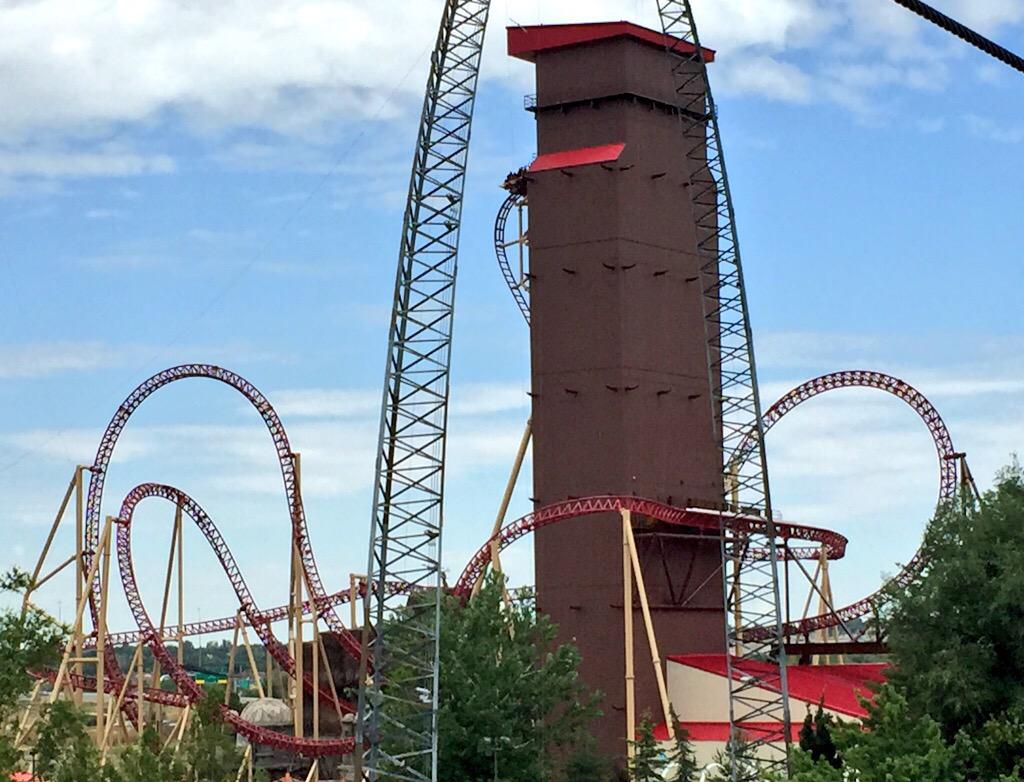 The single rider line was open, and it ended up being about 40 minutes single rider later in the day.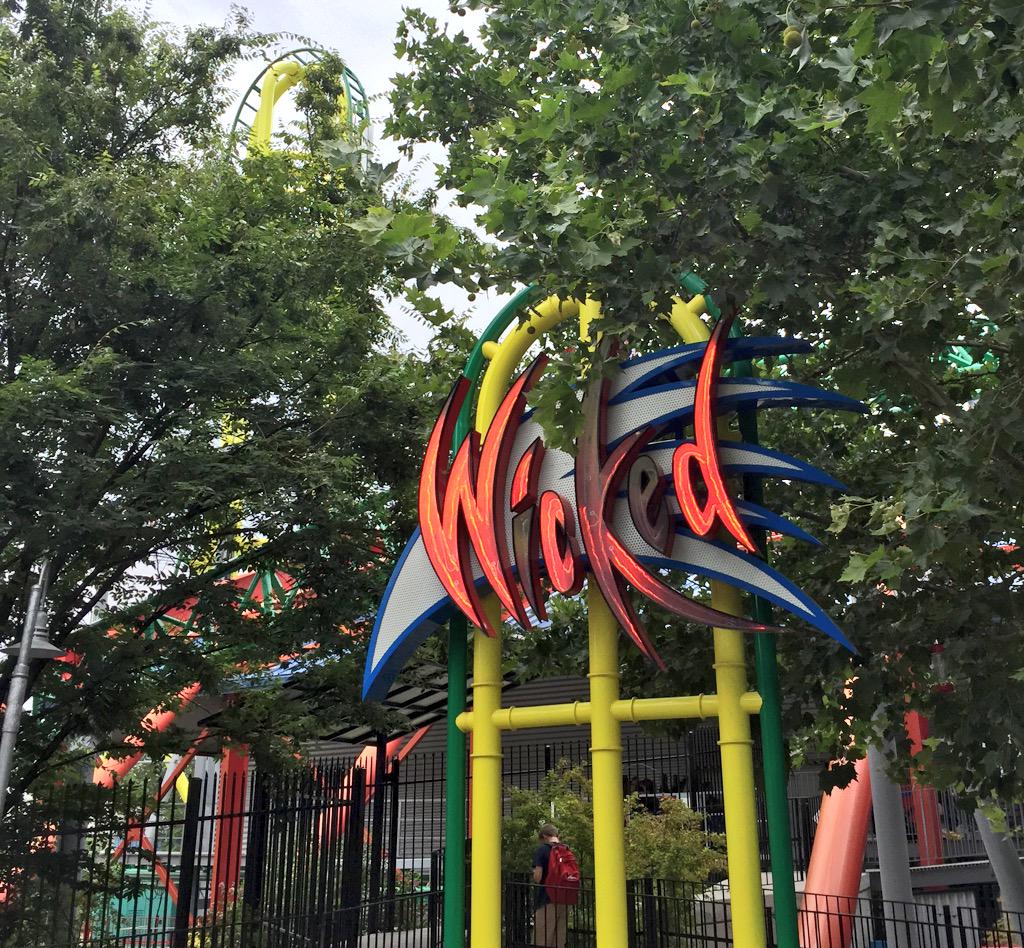 Wicked was having some mechanical issues earlier in the day, but it finally opened a couple of hours before we left.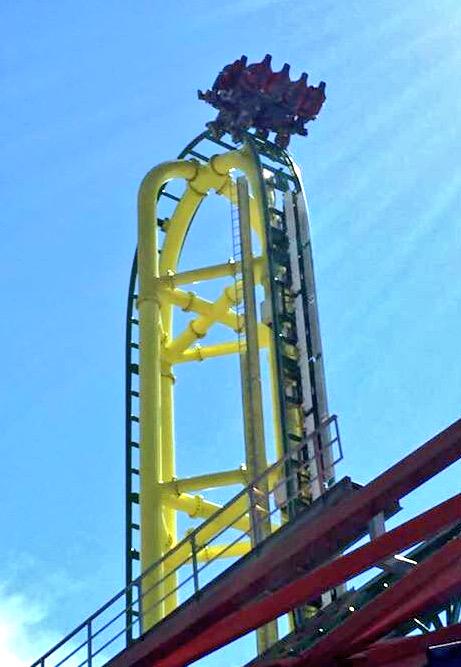 What a GREAT ride! That launch UP the tower was awesome!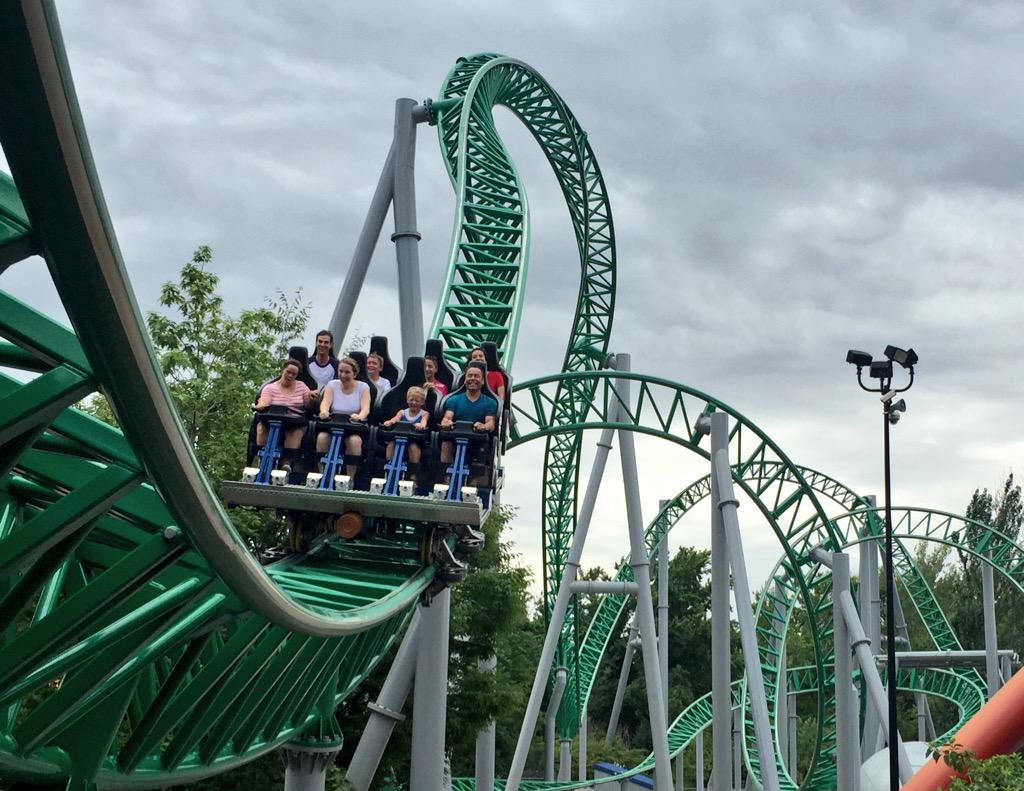 Very smooth ride with some great elements! Both this and Cannibal are huge wins for the park!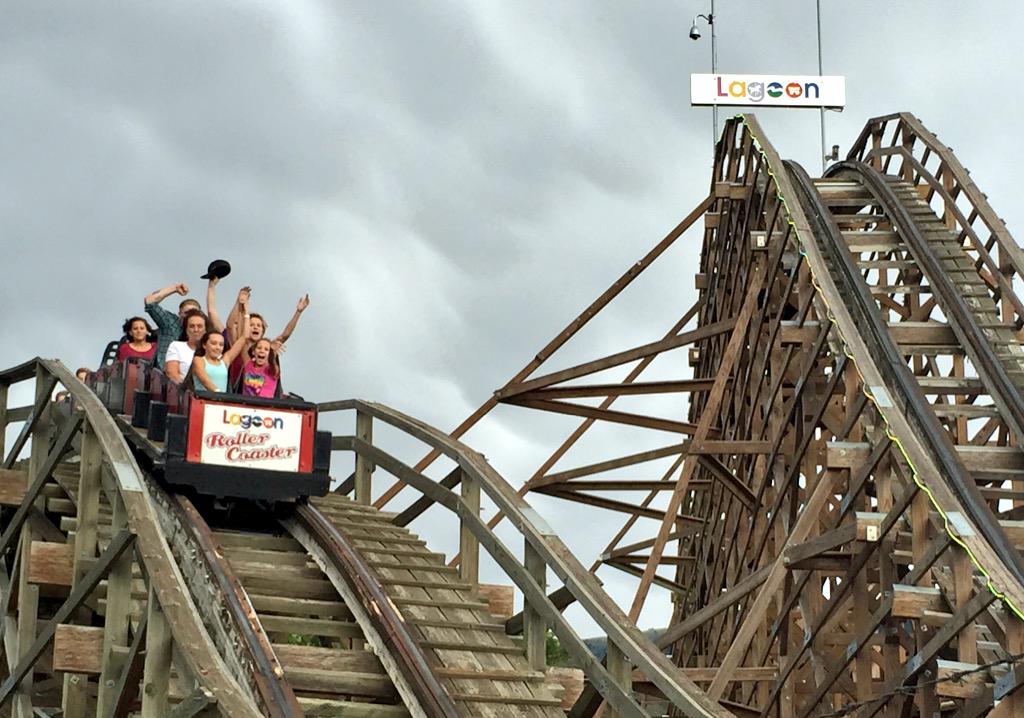 Overall, Elissa's first visit to Lagoon was a huge success!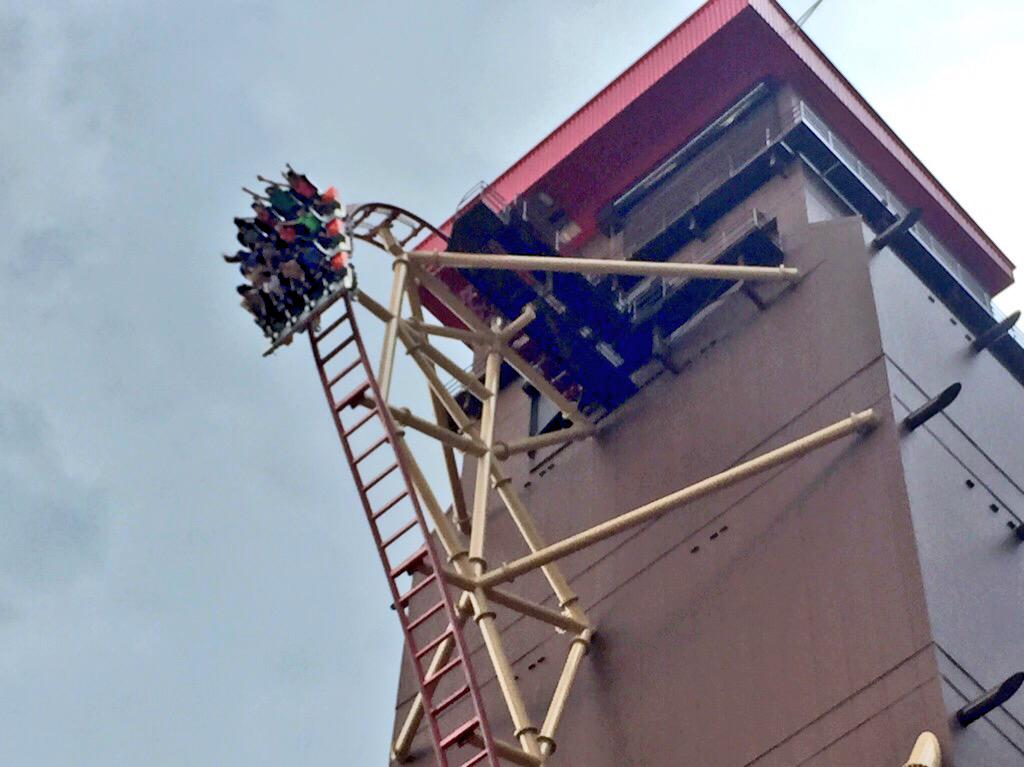 Got on all the coasters she wanted to and really had a nice day at the park.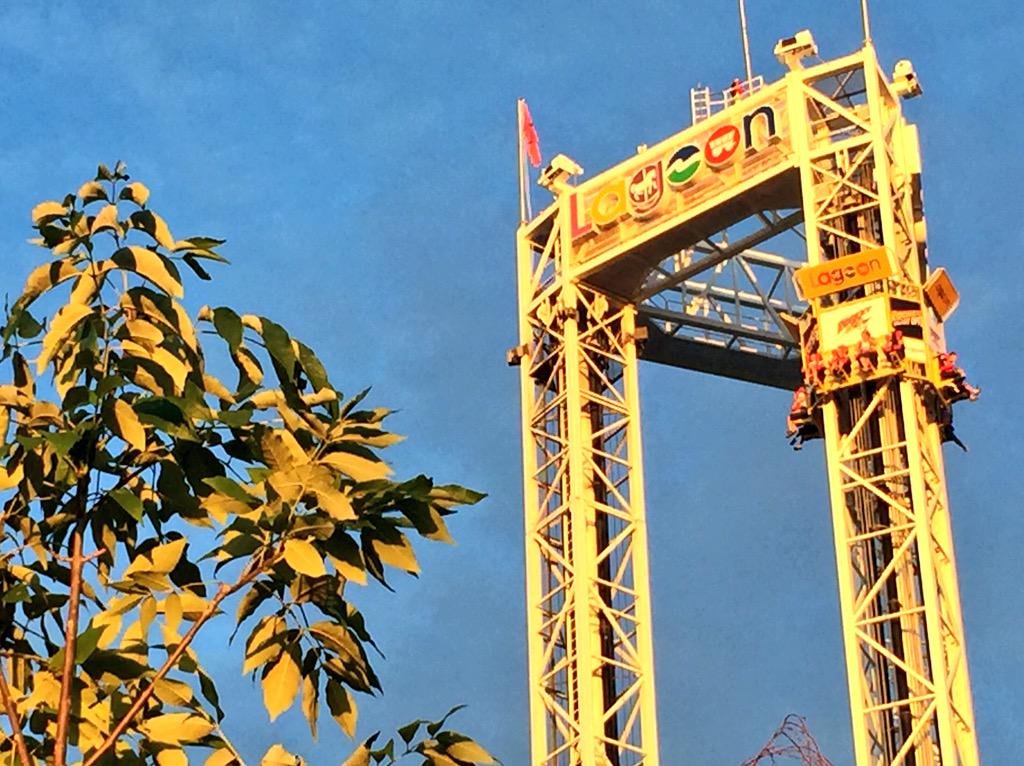 It's great to see park this clean and this friendly with so many big rides!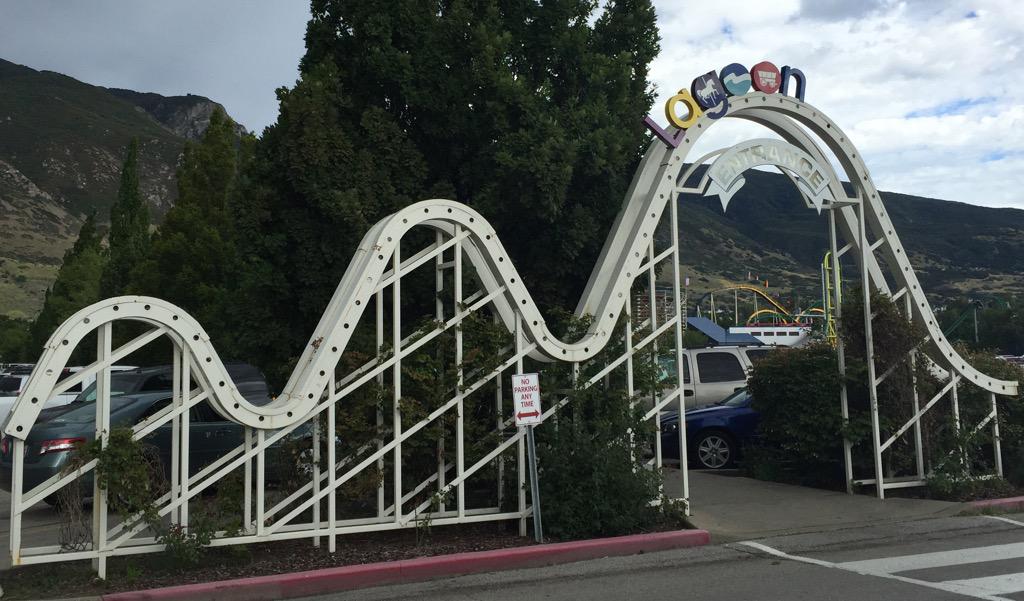 Thank you Lagoon for a great day! We will be back!