We are live tweeting the entire trip! Follow us on Twitter @themeparkreview
http://www.twitter.com/themeparkreview
Today's update! Farup Sommerland!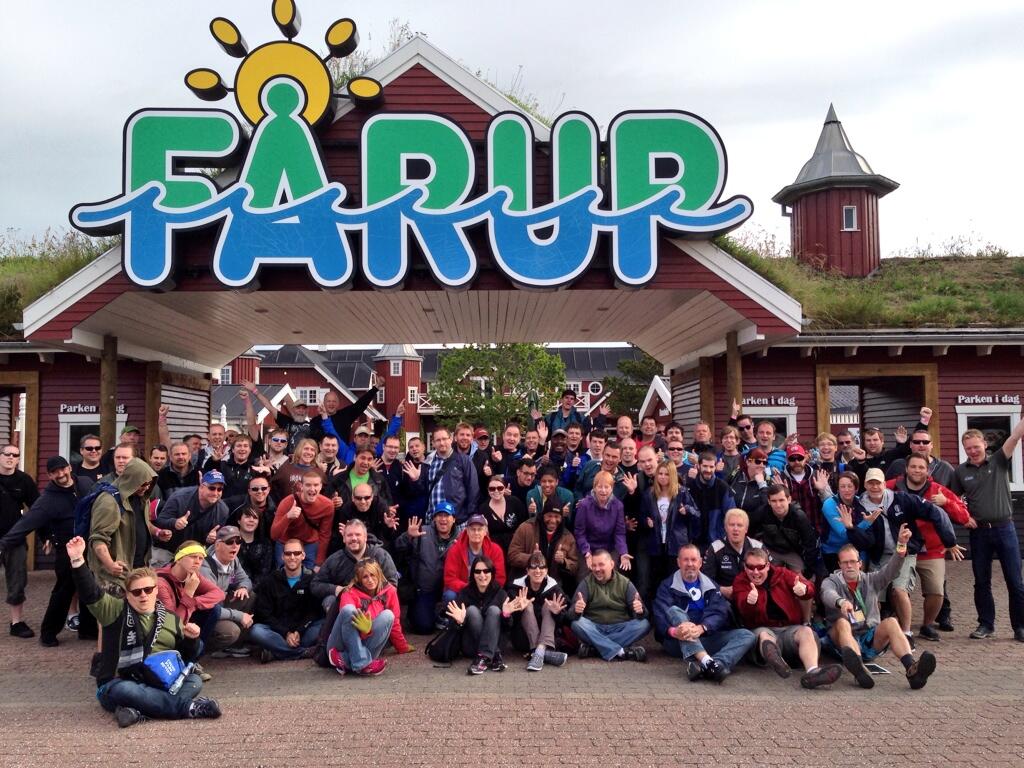 Today the TPR Scandi Tour is at Farup Sommerland. Yet another fantastic park in Denmark!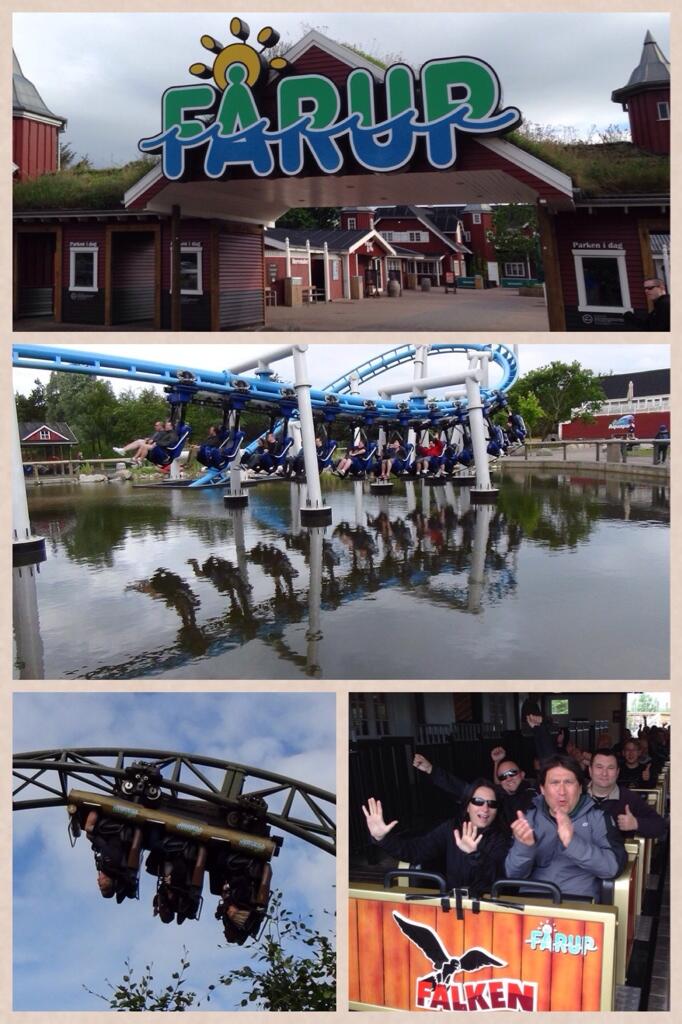 At Farup Sommerland, we had an awesome two hours of ERT on Falken, Lynet, and Orkanen. All solid, fun coasters!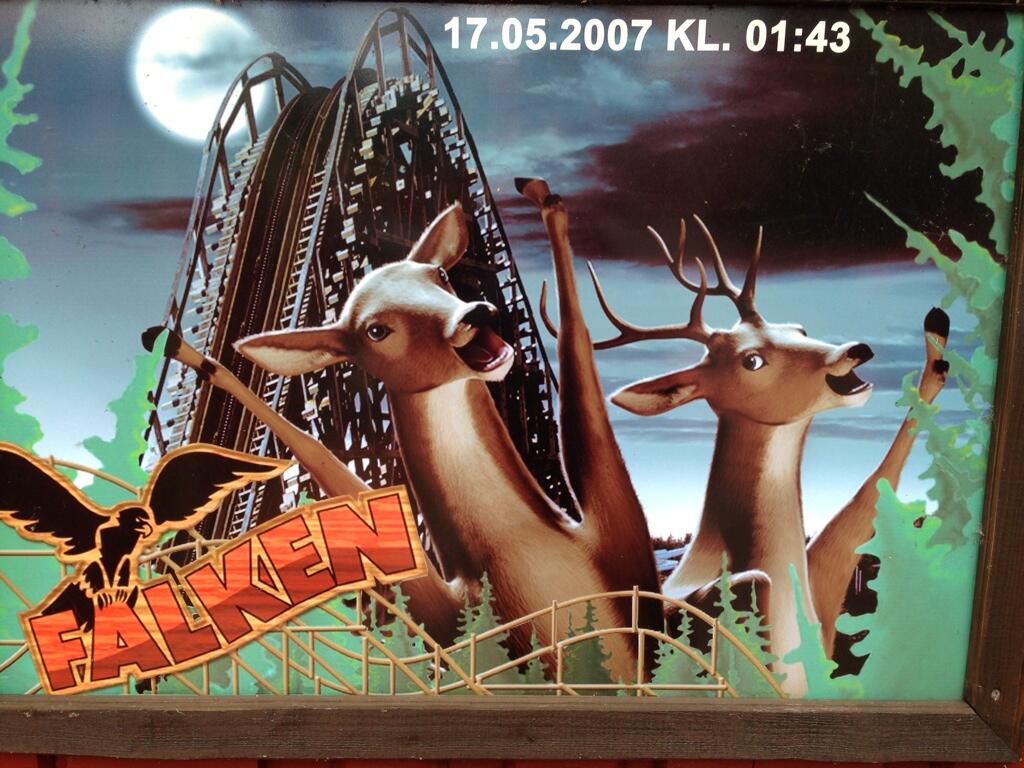 Reindeer run!!! Falken is attacking!!! (love this poster!!!)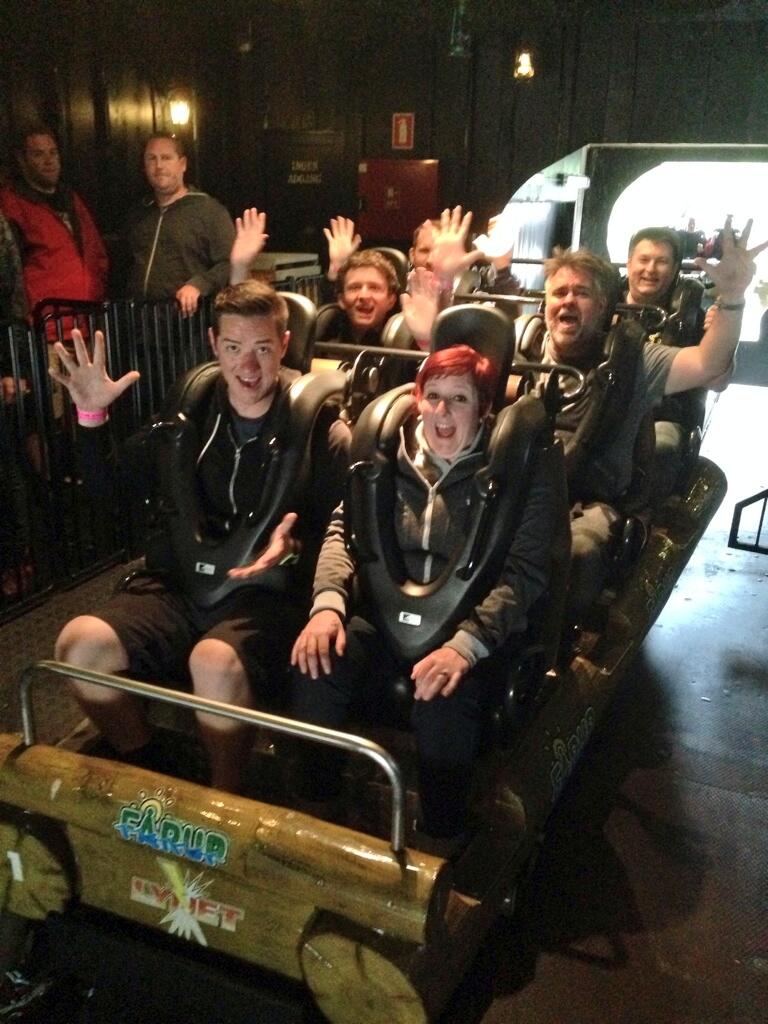 Lynet seemed to be the favorite of the group! It's a fantastic Gerstlauer launched coaster!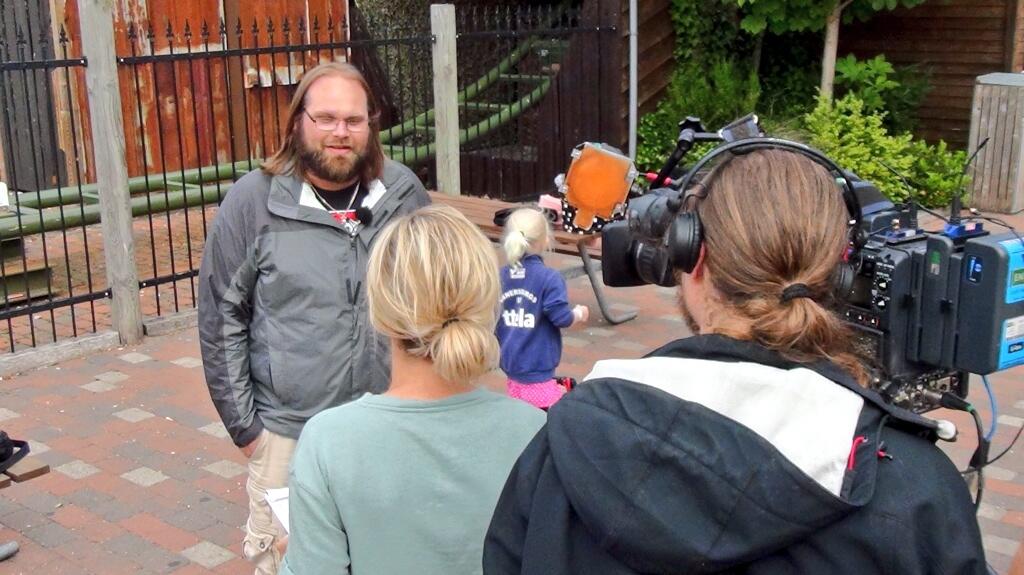 We had a Danish film crew come out to Farup Sommerland and interview out group!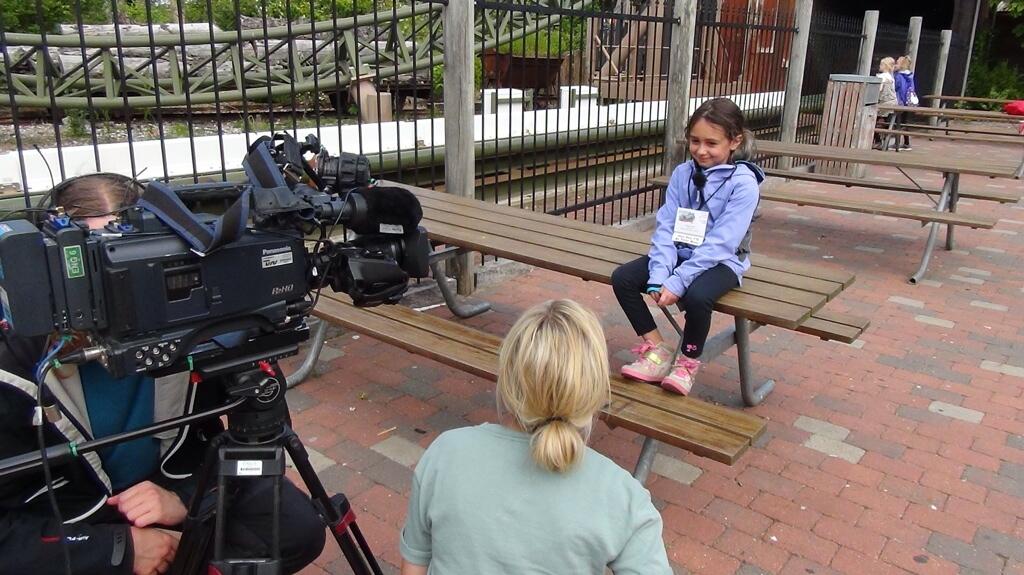 The Danish film crew even interviewed KidTums about going around the world riding roller coasters.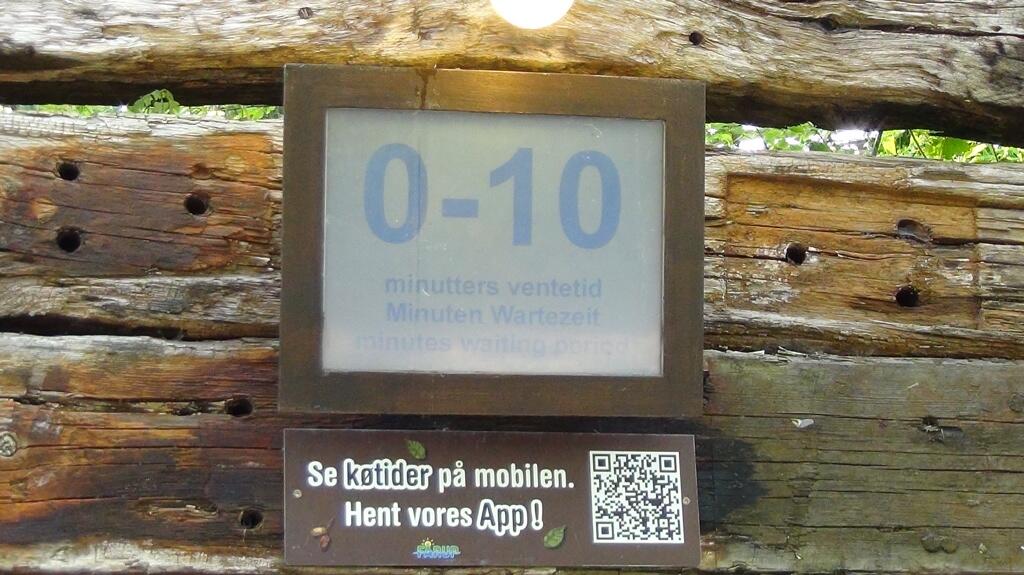 Love how even small Danish parks have digital wait time signs at each ride.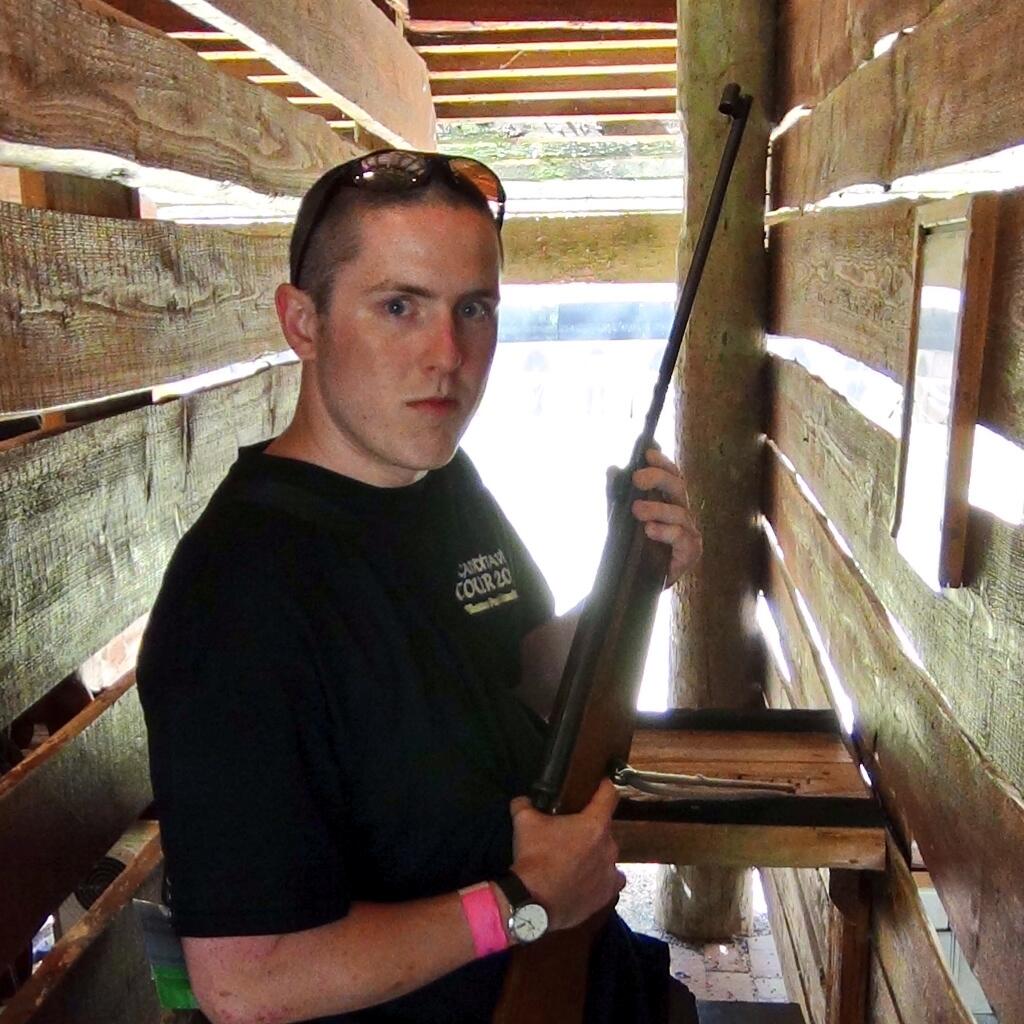 Give Craig a gun and he turns I to a serial killer!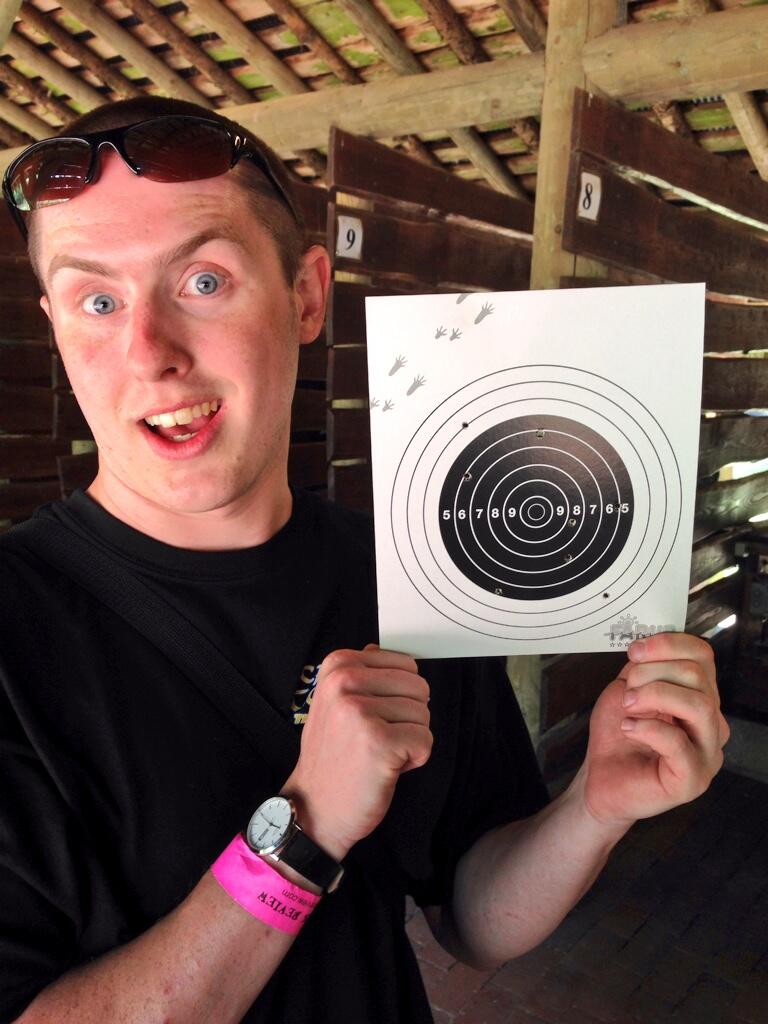 Craig actually managed to hit the target!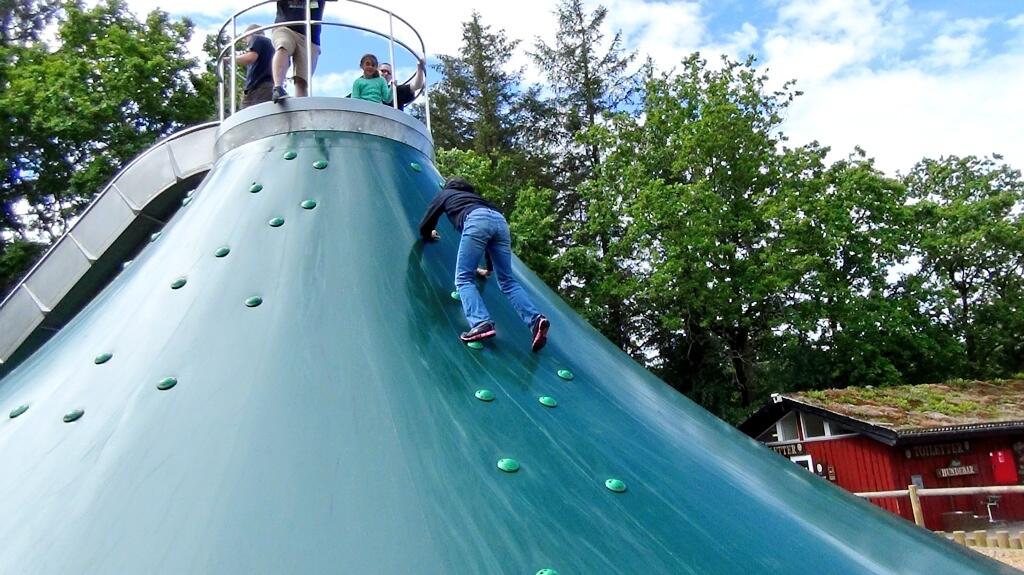 More awesome play areas in these awesome Danish parks!
I have a feeling this is going to end VERY badly!!!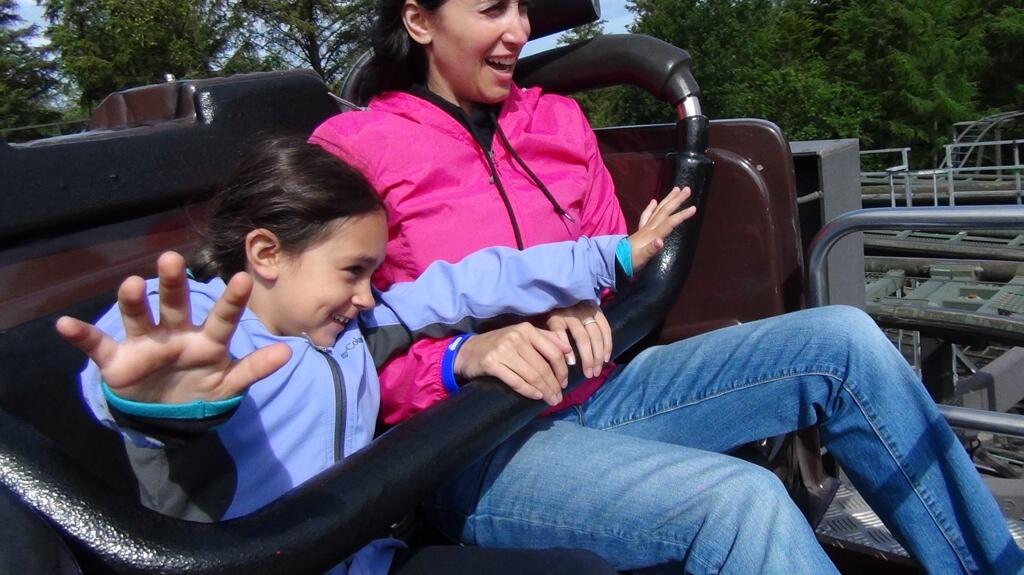 KidTums loved the spinning coaster at Farup Sommerland... Elissa... Not so much...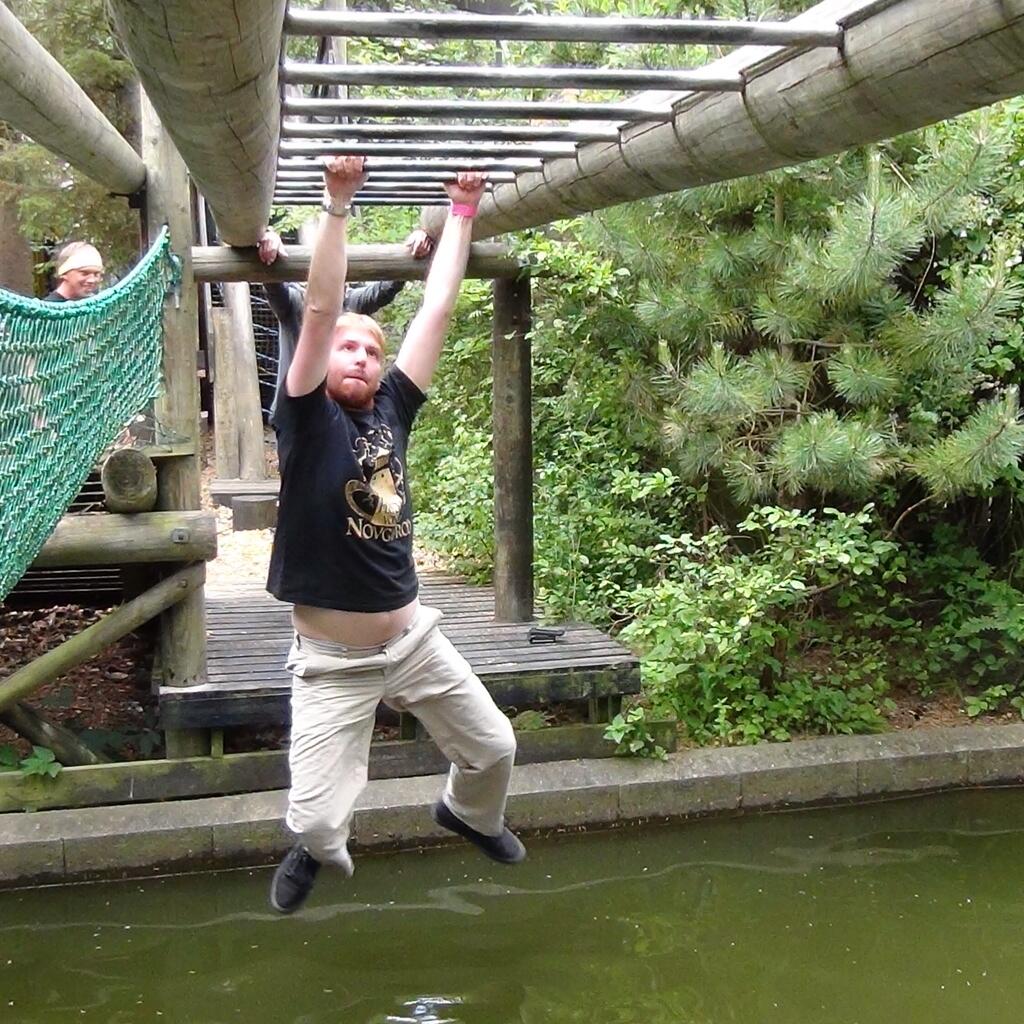 Farup Sommerland is TPR famous for having the monkey bars over water that Joey refused to do in 2005.
To my surprise many TPR members made it across the monkey bars just fine!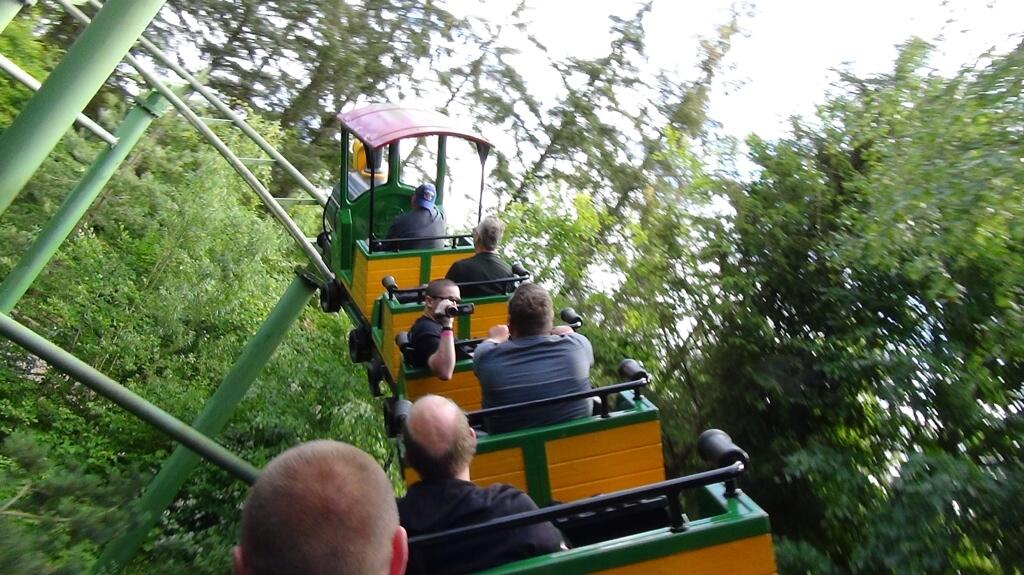 For a custom Vekoma Roller Skater, Farup Sommerland's is very good!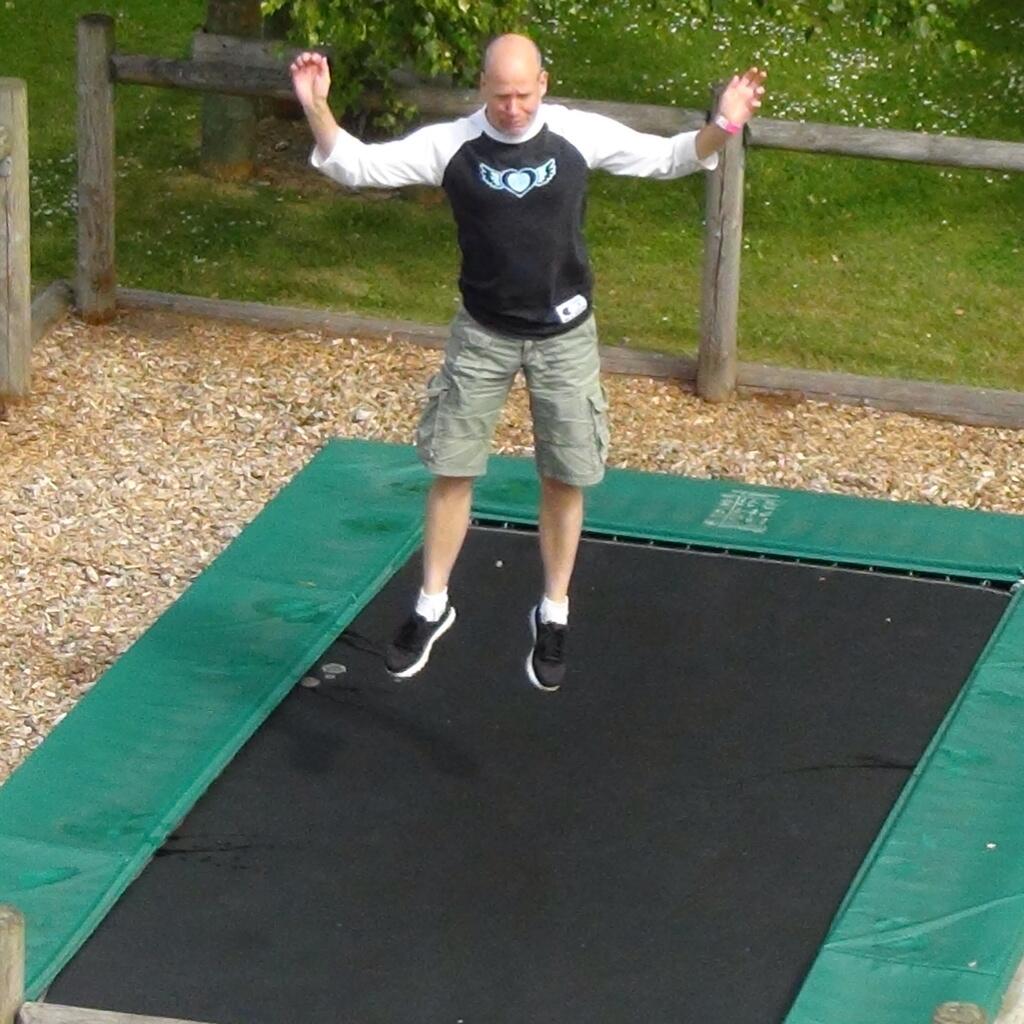 Tons of trampolines and things that go bouncy bouncy at Farup Sommerland!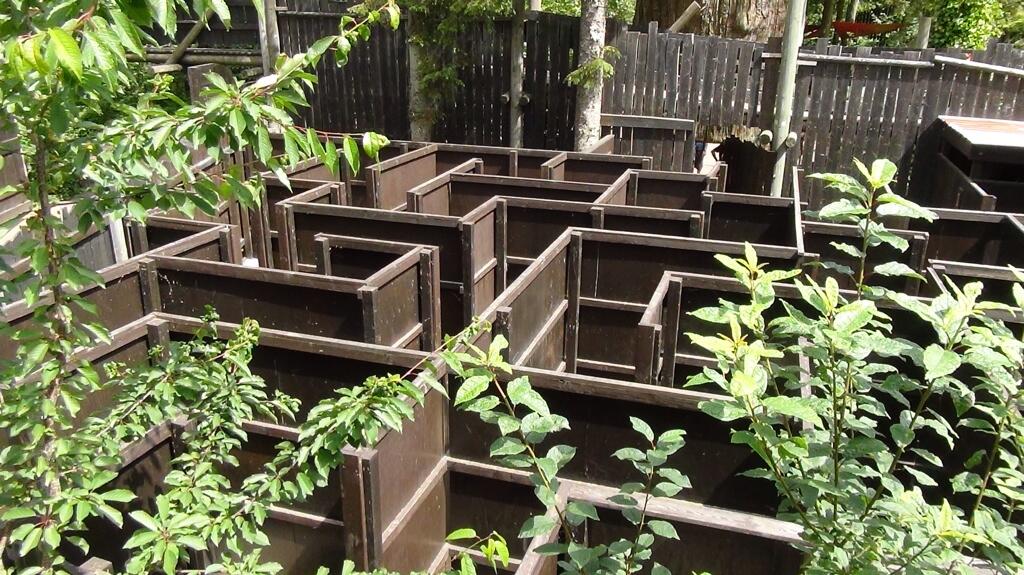 Farup's amazing obstacle course starts with this maze.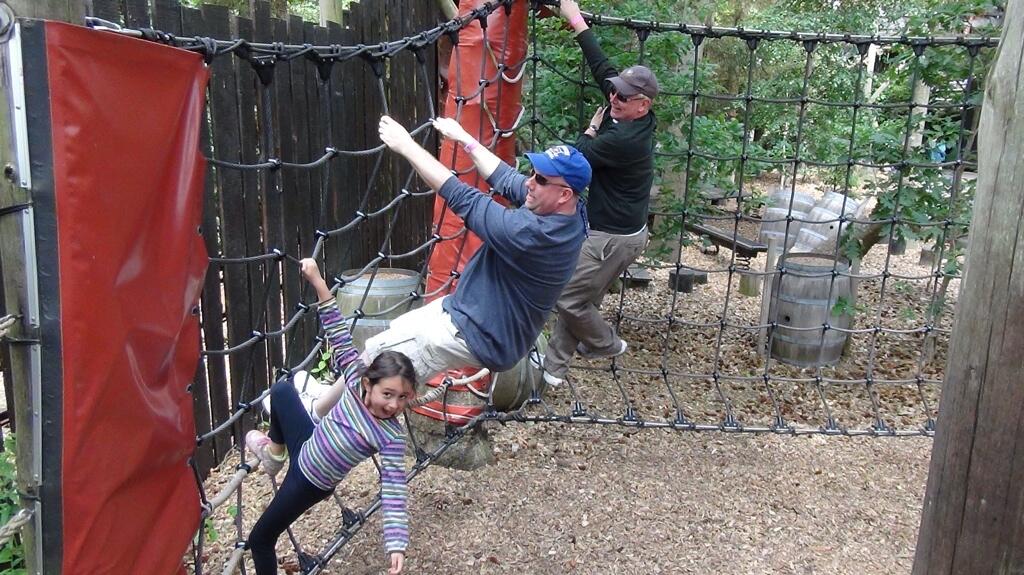 TPR going through Farup's obstacle course.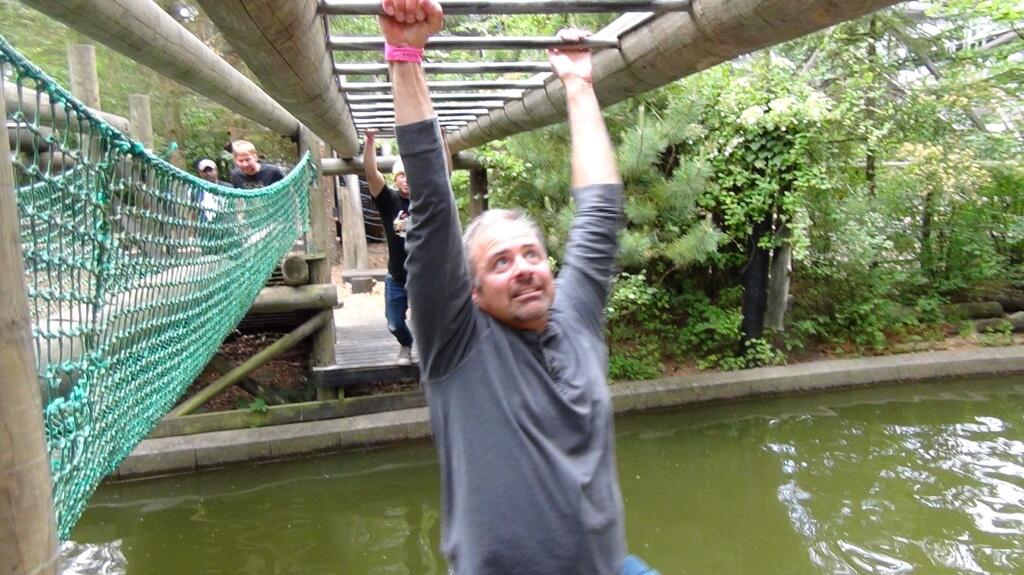 Some of our members made the monkey bars look so easy!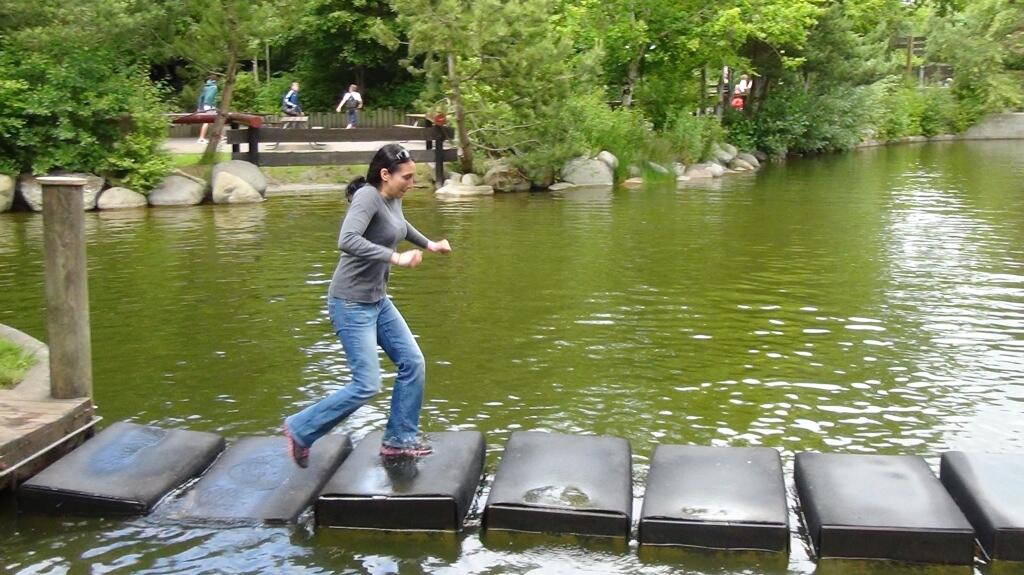 The sinking steps were more of a challenge as we had some people fall in!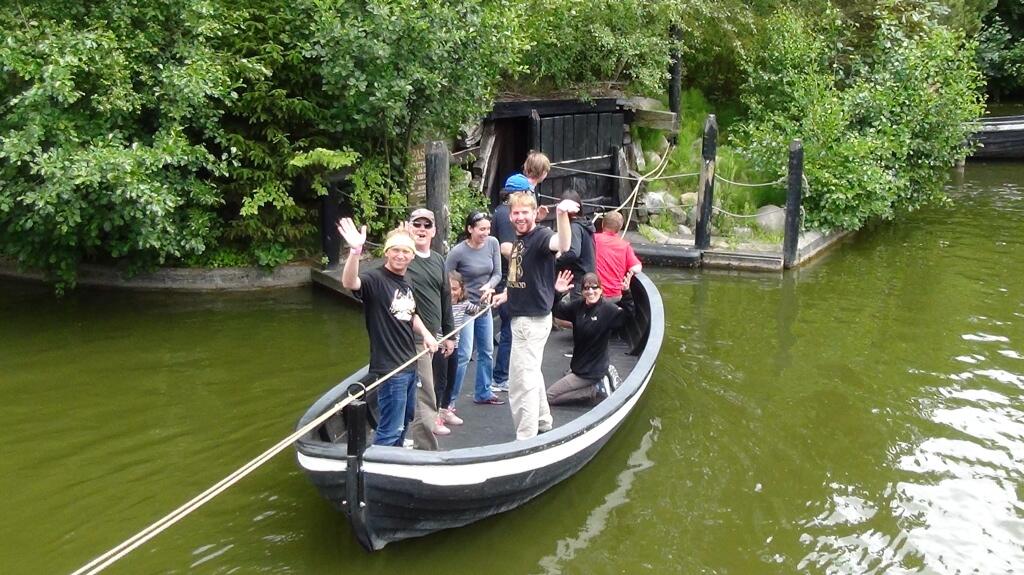 Teamwork, guys... Teamwork!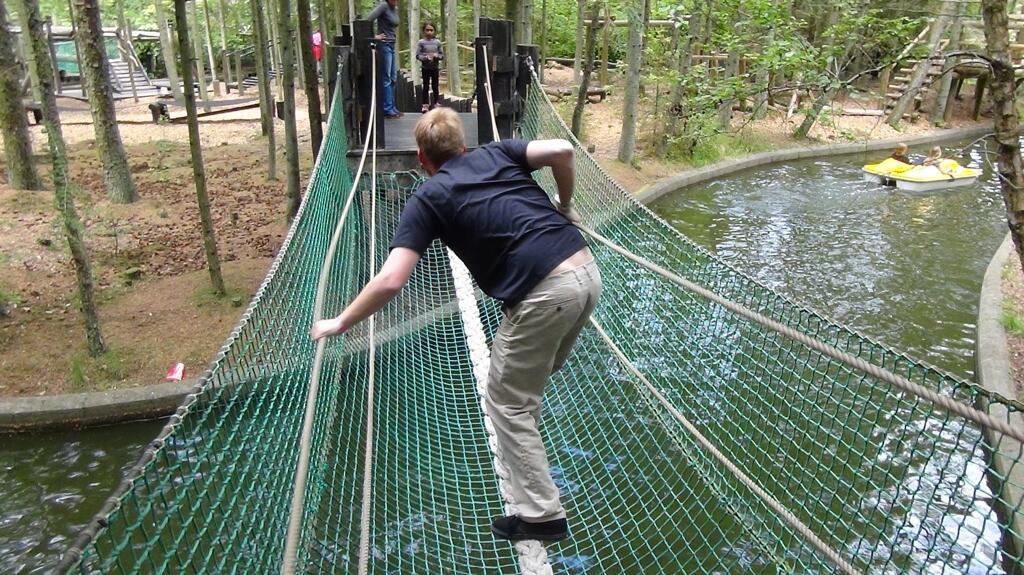 Moments before some shit was eaten!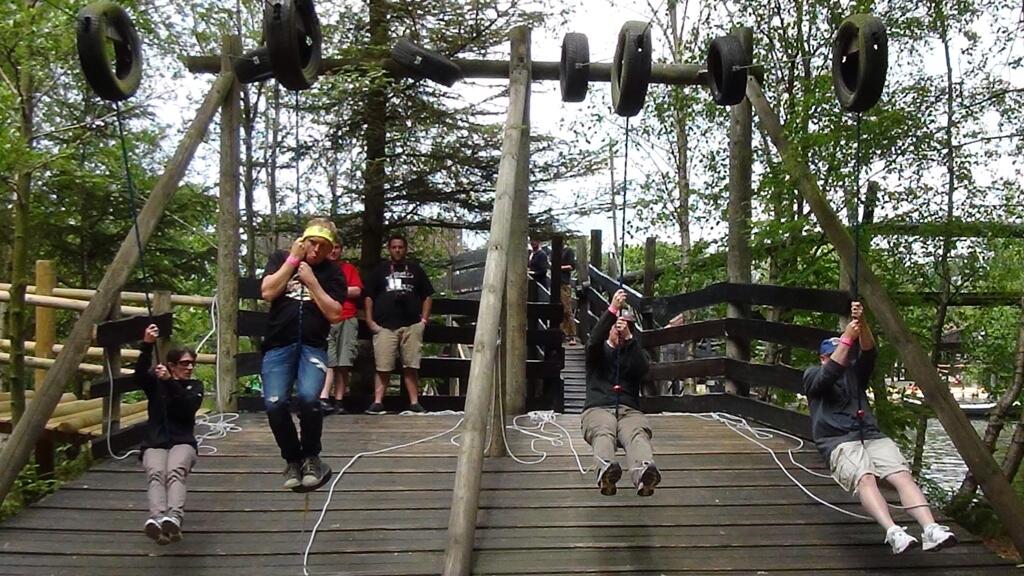 Four lane zipline on the obstacle course! Yes!!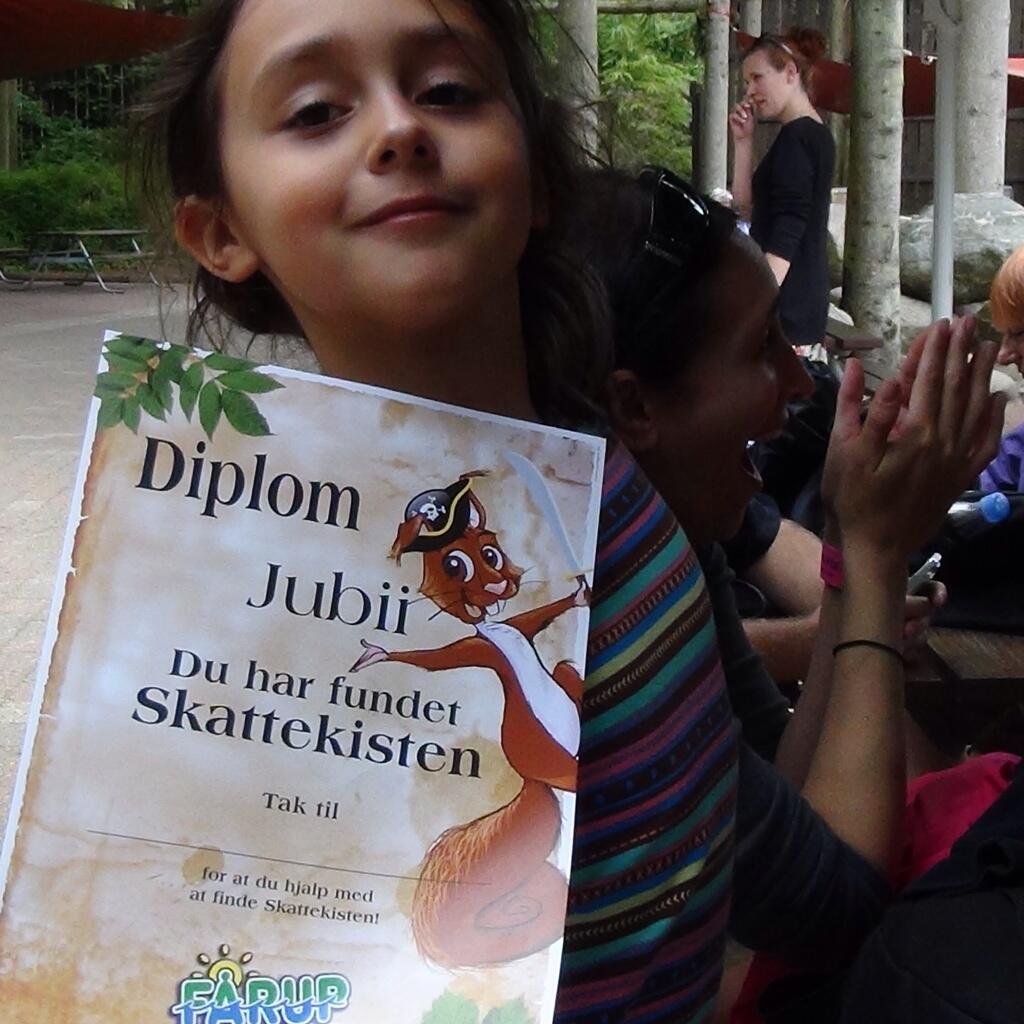 KidTums went through the obstacle course and got her certificate of completion!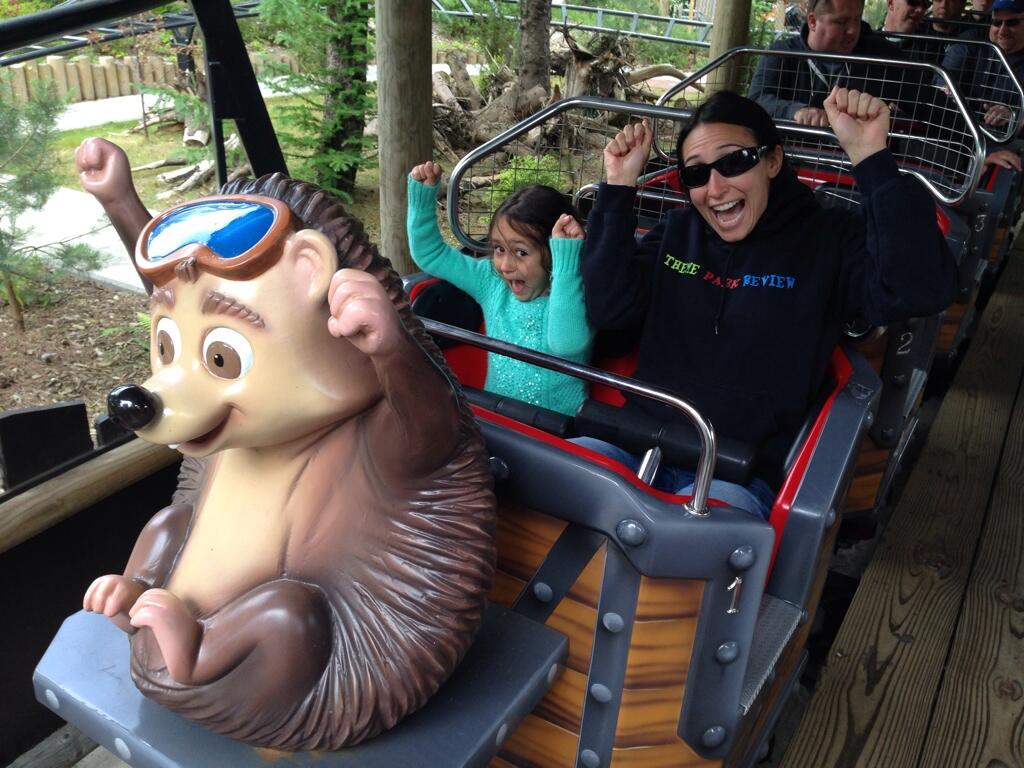 Riding the hedgehog themed kiddie coaster at Farup Sommerland!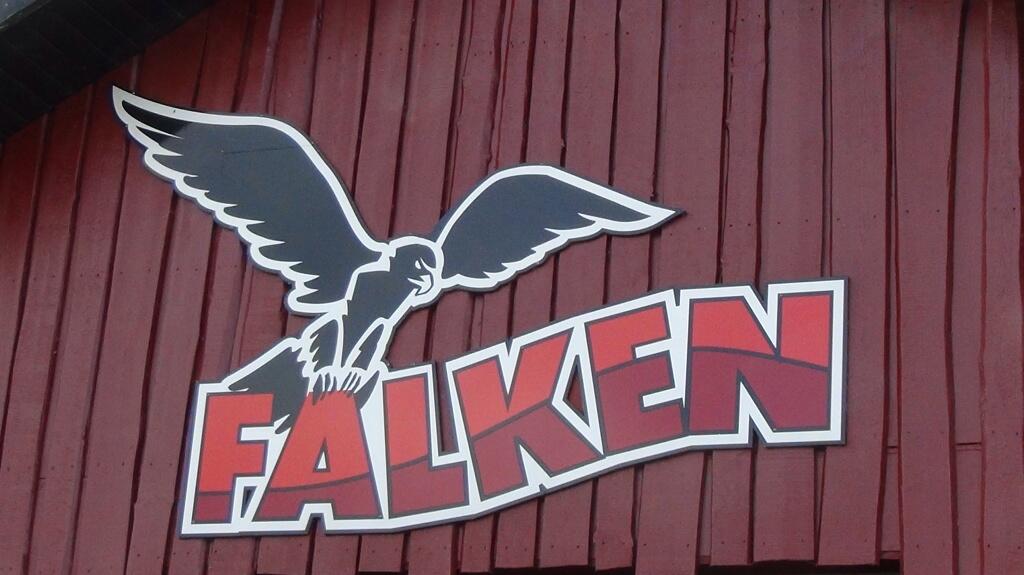 Doing a little more filming on Falken at Farup Sommerland.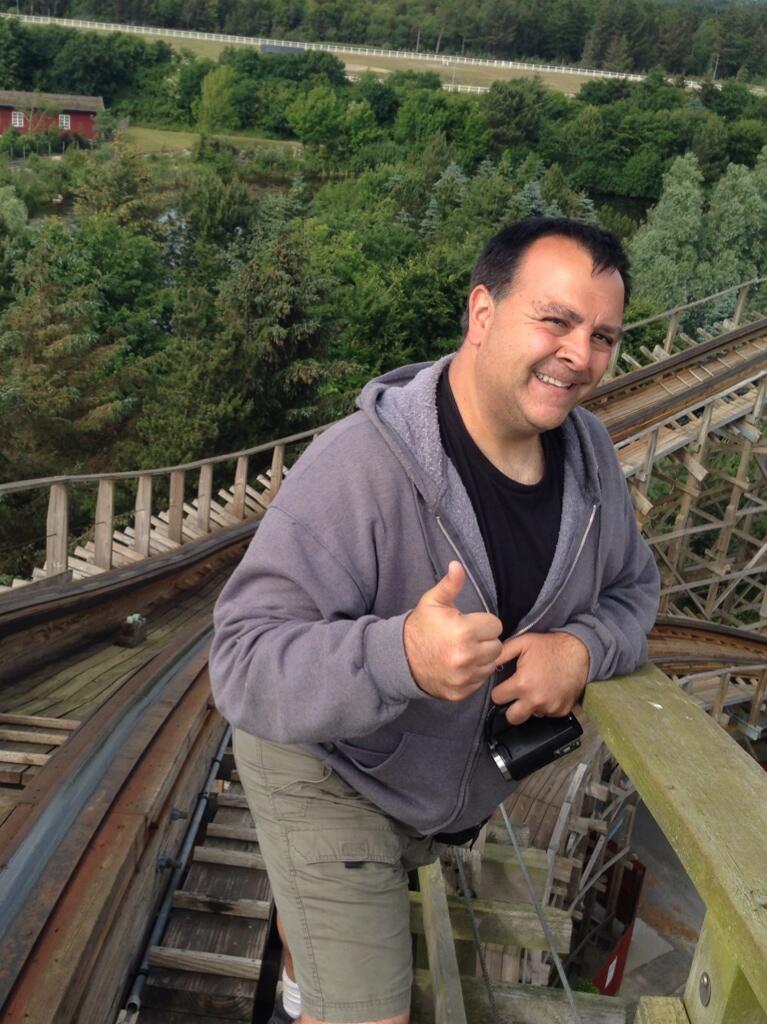 Should be able to get some good shots from up here!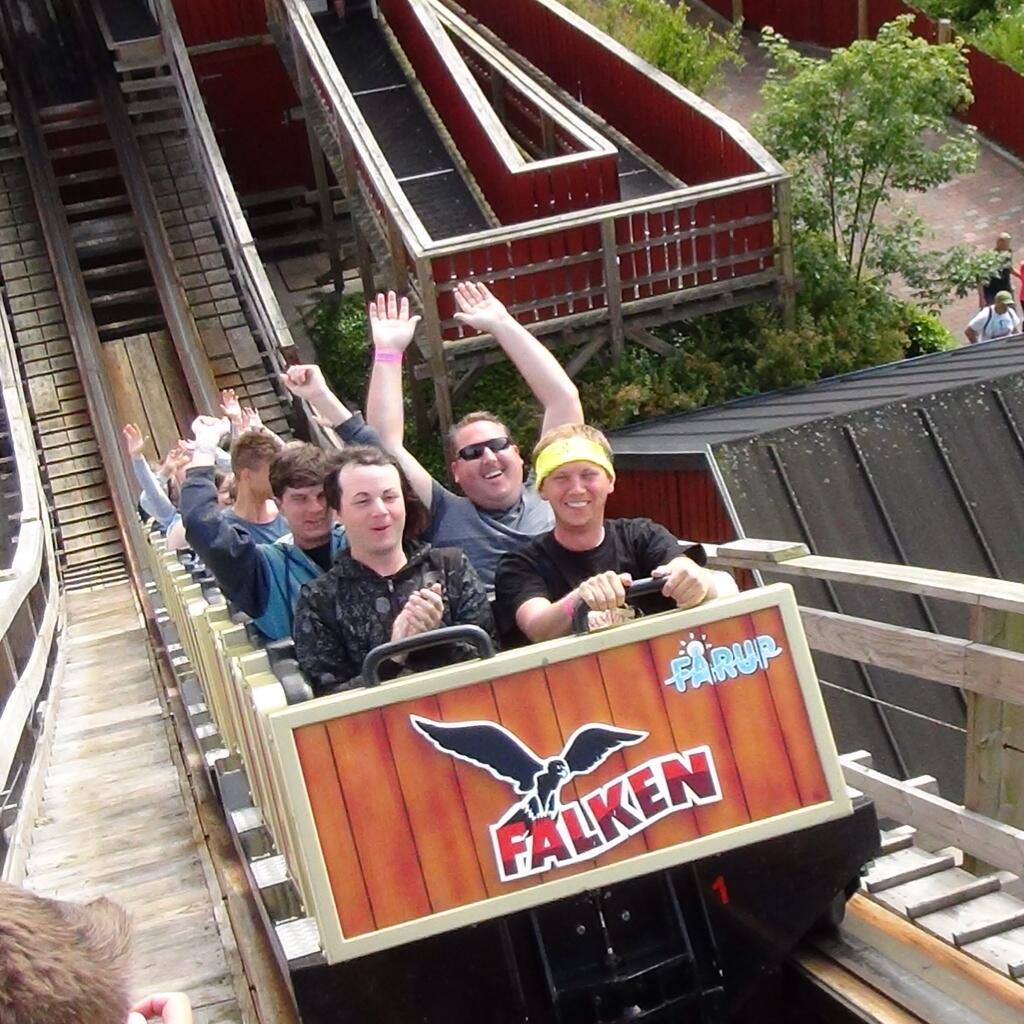 Falken is one of the few S&S woodies that were built.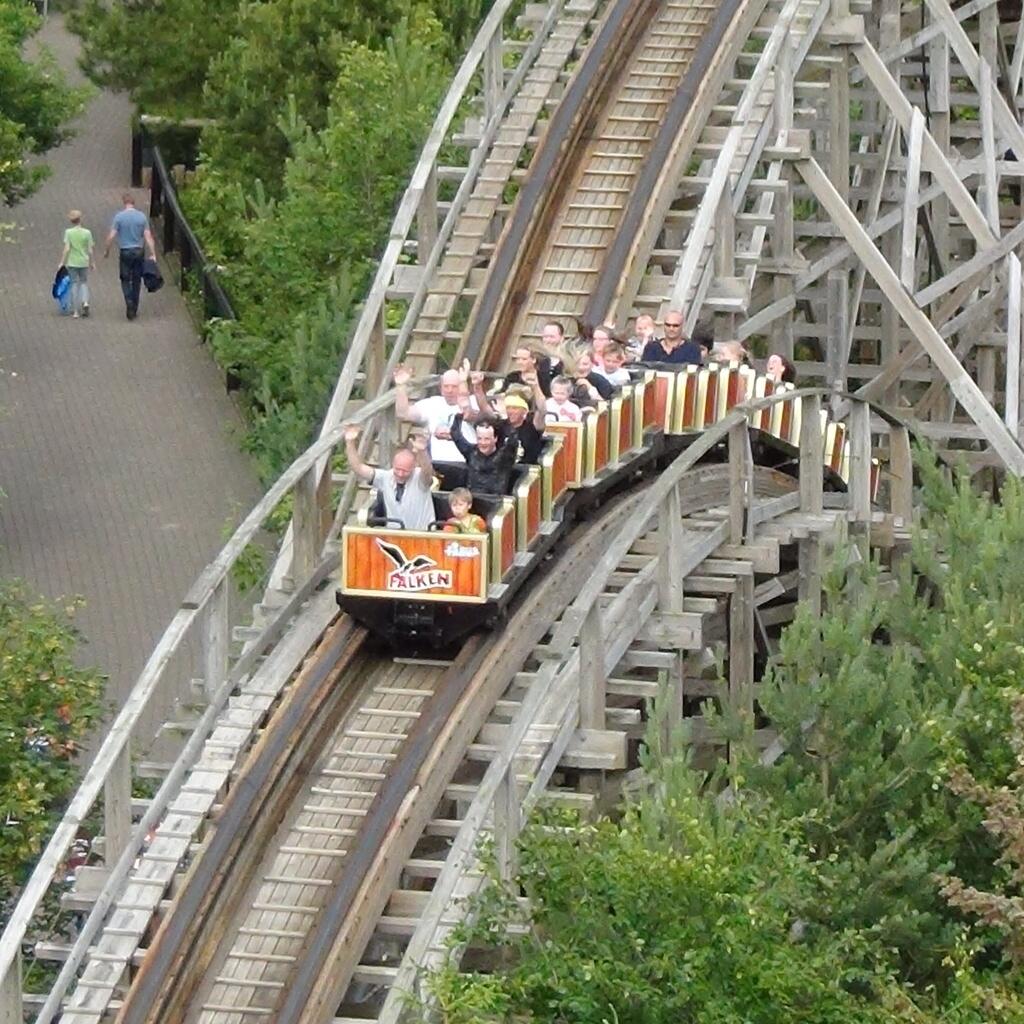 It's a classic out and back layout with some good airtime on the hills.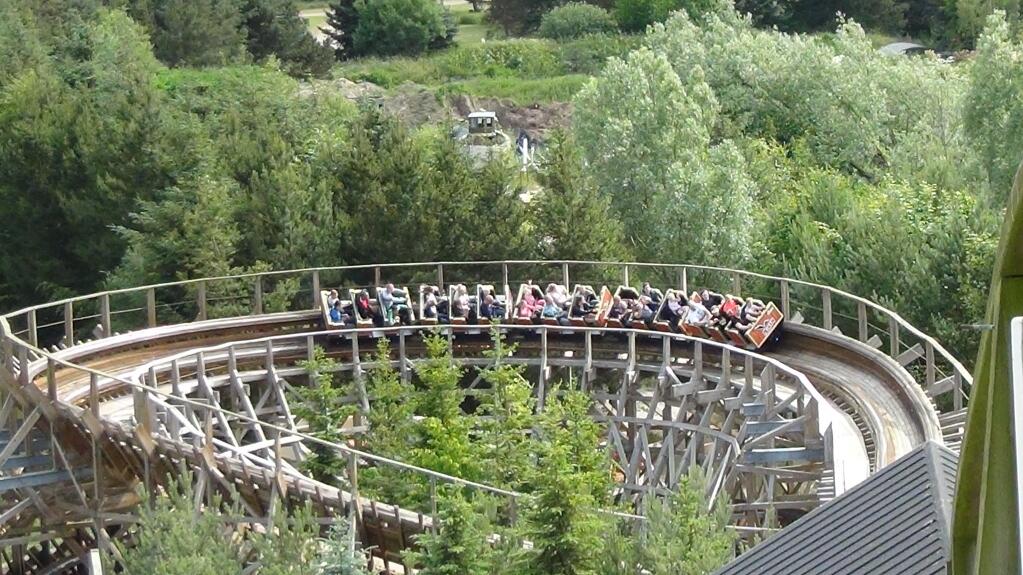 It was getting a bit rough and shuffley around the turns, though.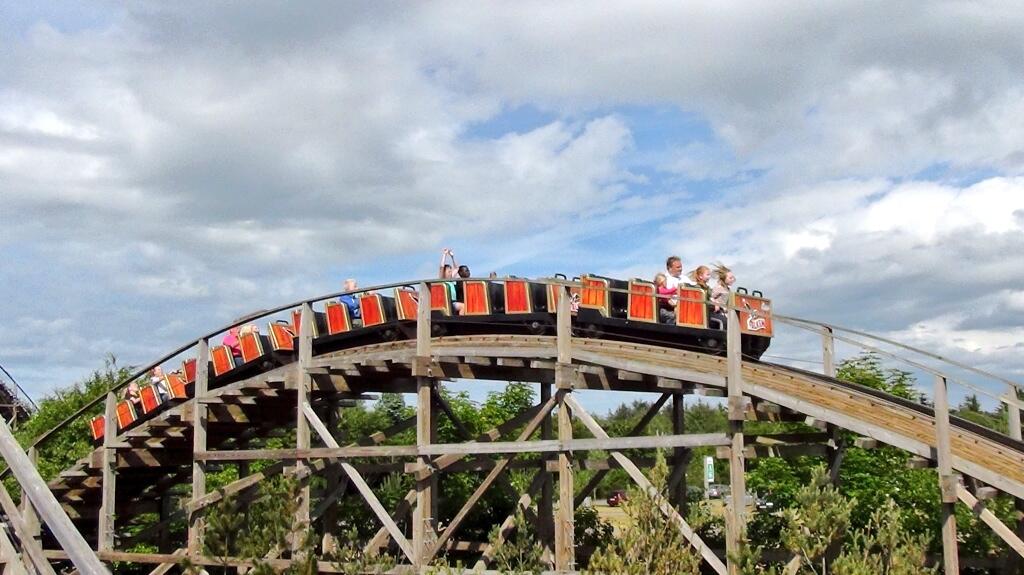 But overall, Faklen is a fun ride!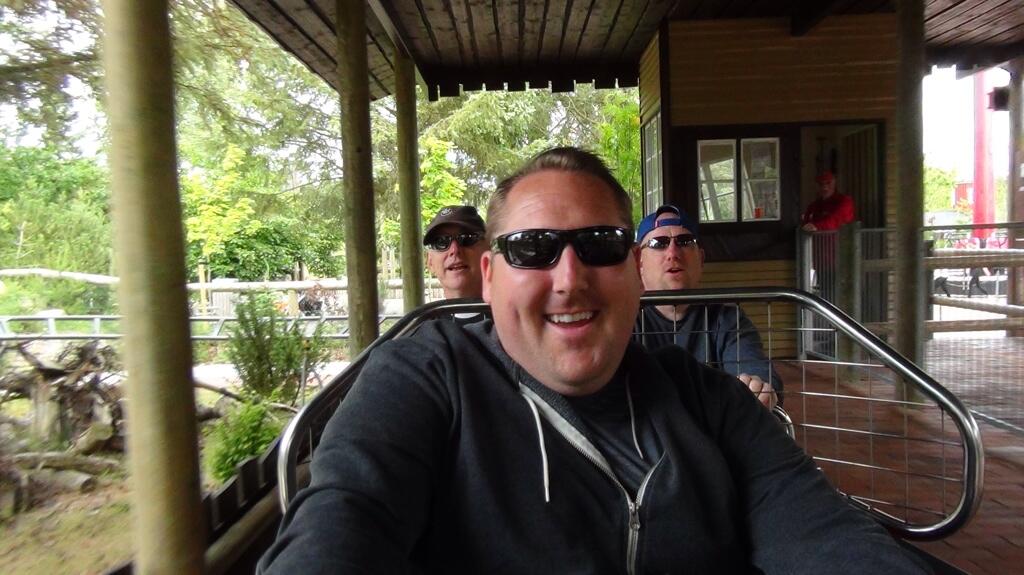 Hi, Soupy... You're on a kiddie coaster... Congrats!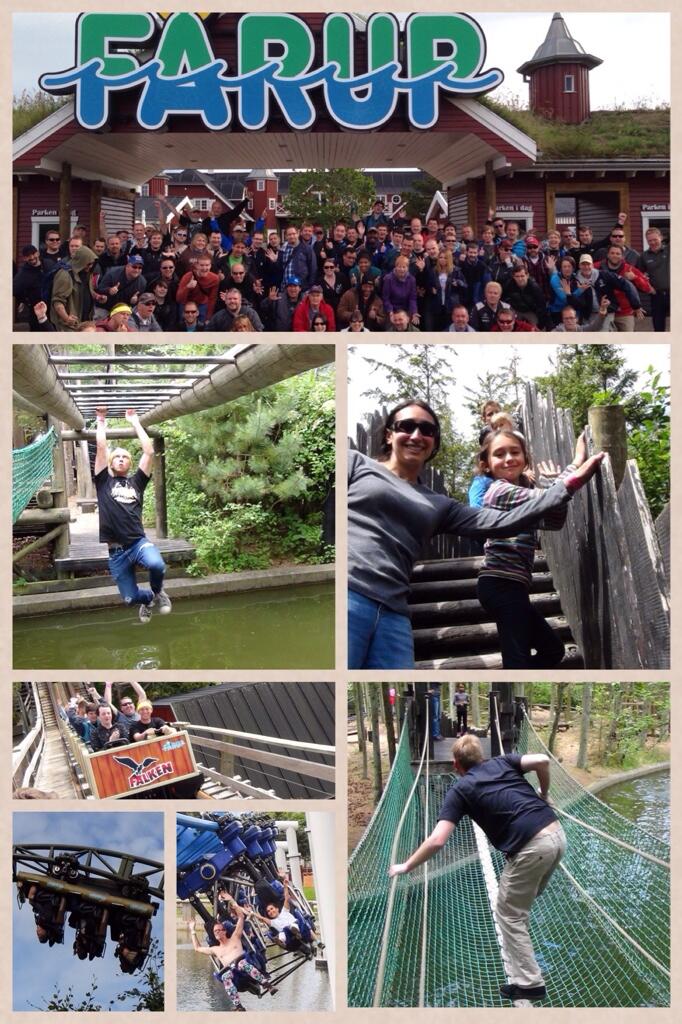 Fantastic day at Farup Sommerland! How are there so many great parks in Denmark???