We are live tweeting the entire trip! Follow us on Twitter @themeparkreview
http://www.twitter.com/themeparkreview
Today's update! Hansa Park!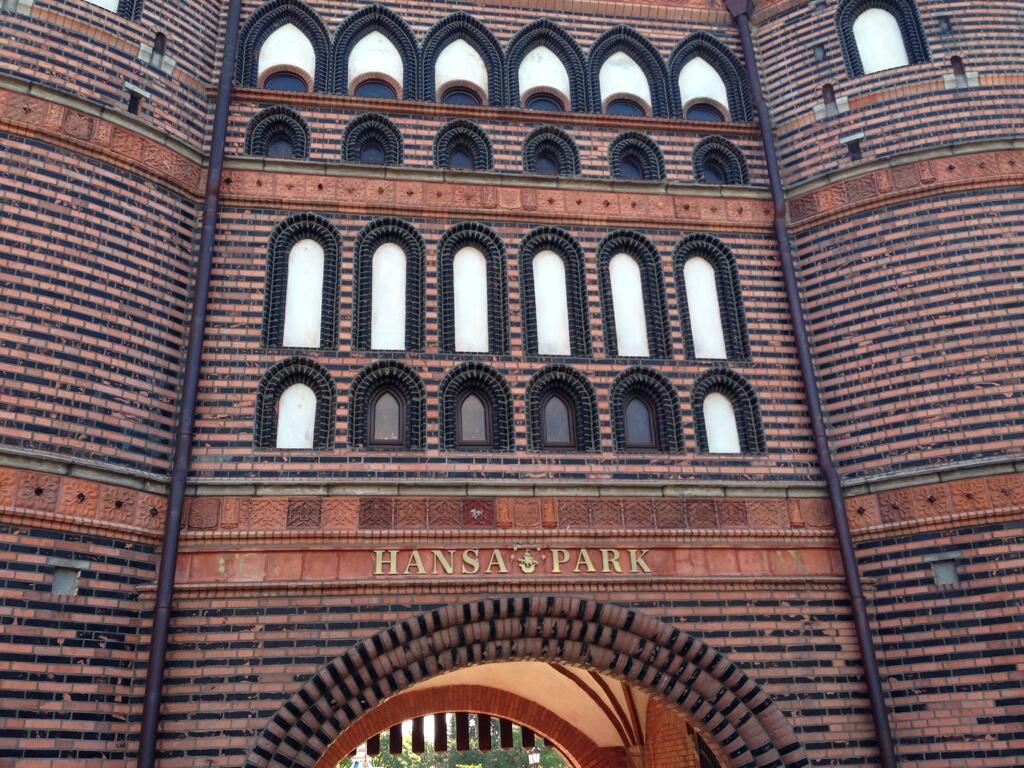 Today, the TPR Scandi Tour has snuck into Germany to visit Hansa Park!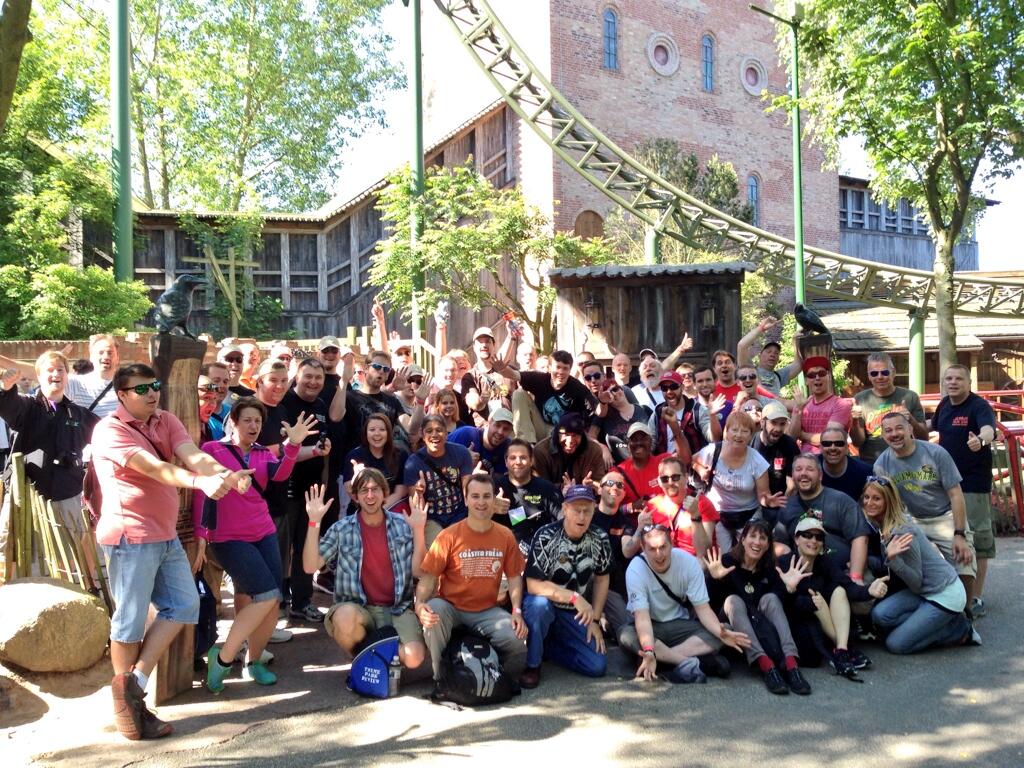 Starting our morning with ERT on Fluch Von Novgorod - an amazingly themed Gerstlauer Euro Fighter!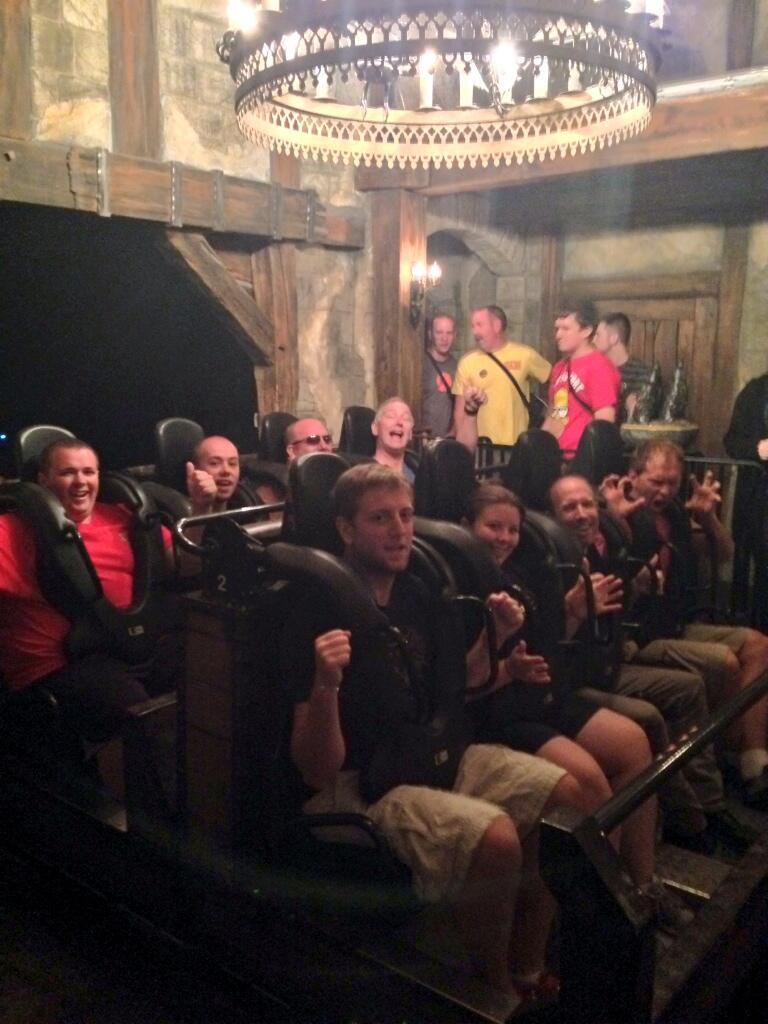 Novgorod is heavily themed, a bit like the Mummy coasters at Universal parks.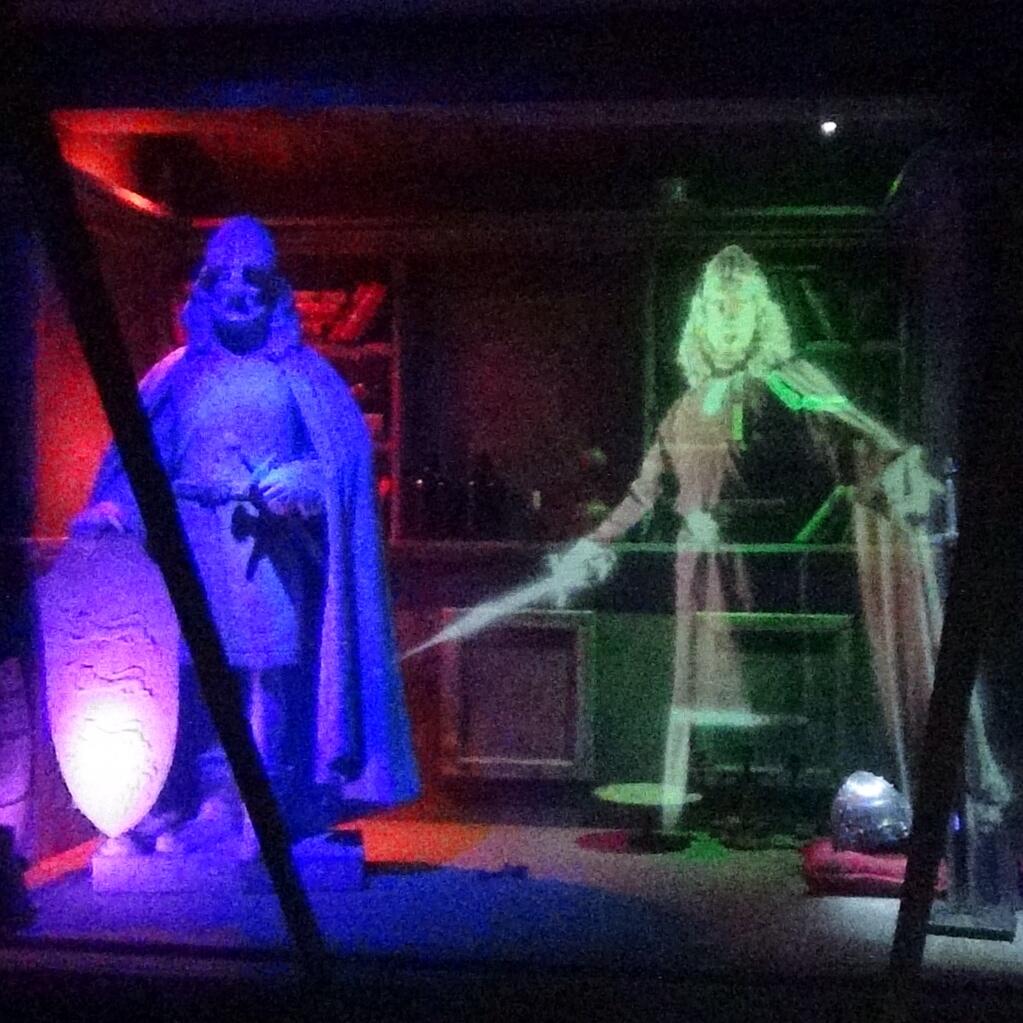 The coaster starts with some impressive "dark ride" scenes telling the story of the castle and the curse.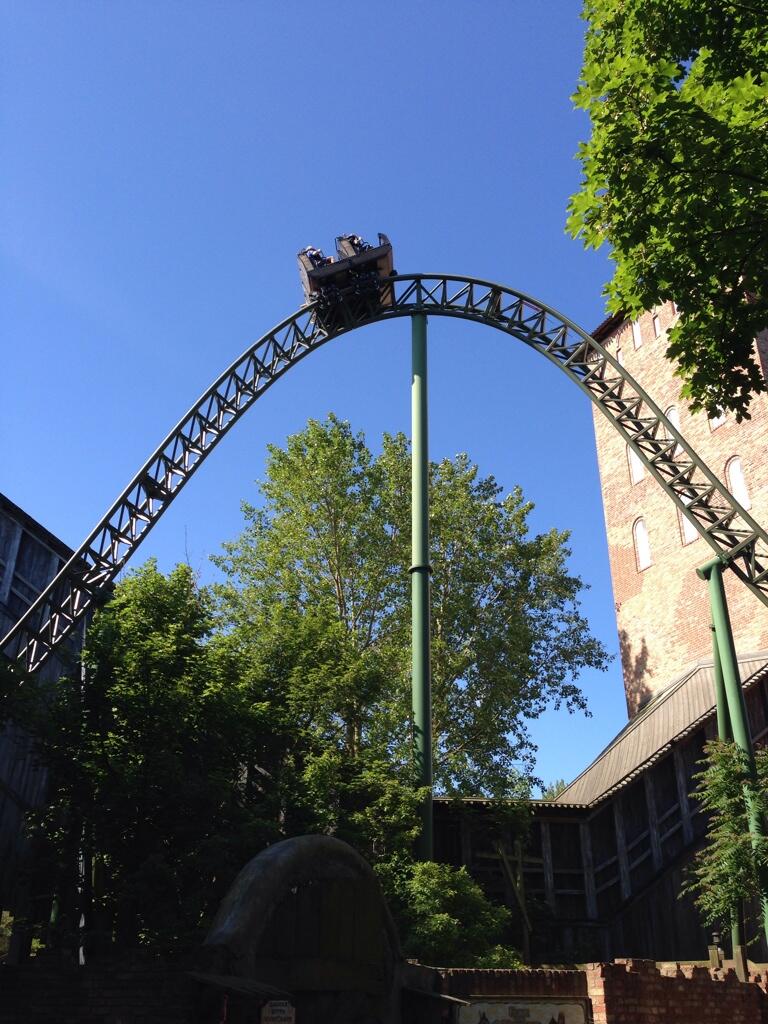 Then it launches into a twisted Euro-Fighter layout. The last half of the ride is all in the dark!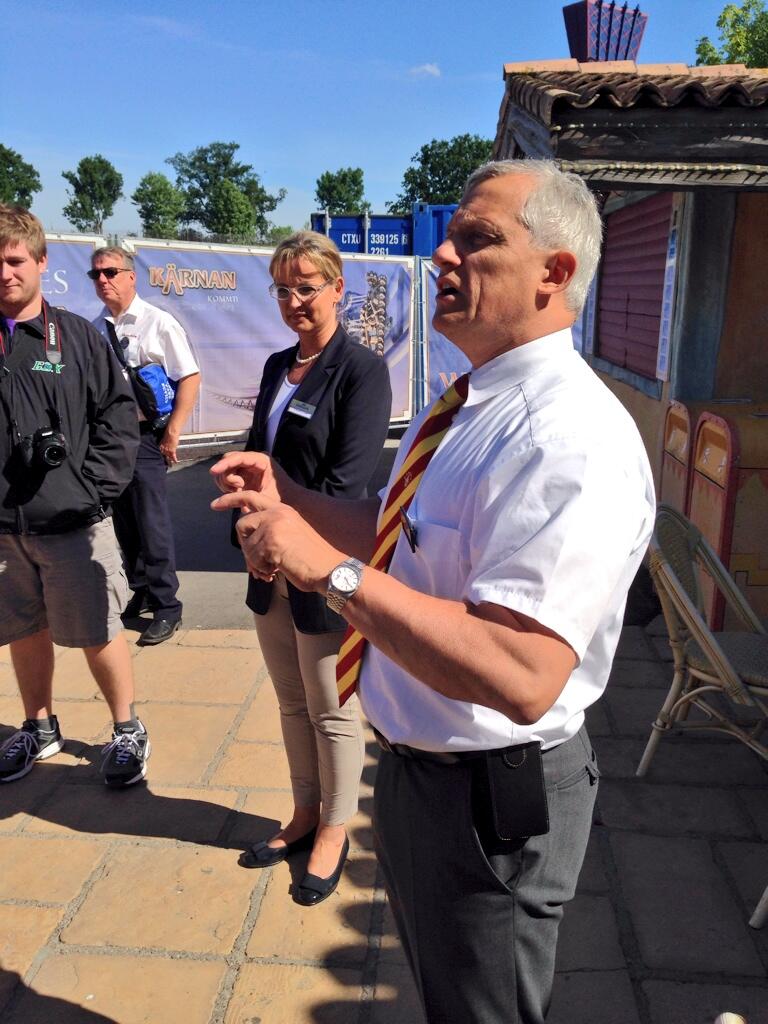 Hansa Park General Manager Andreas talked to us about their 2015 Gerstlauer hyper coaster.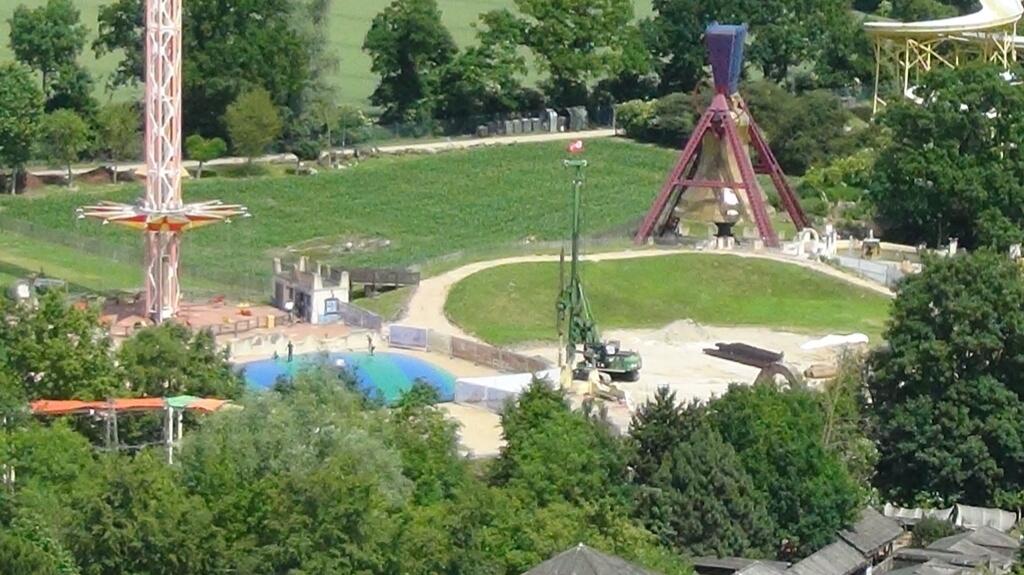 The new ride will go in this area and will be a giant enclosed hyper coaster!!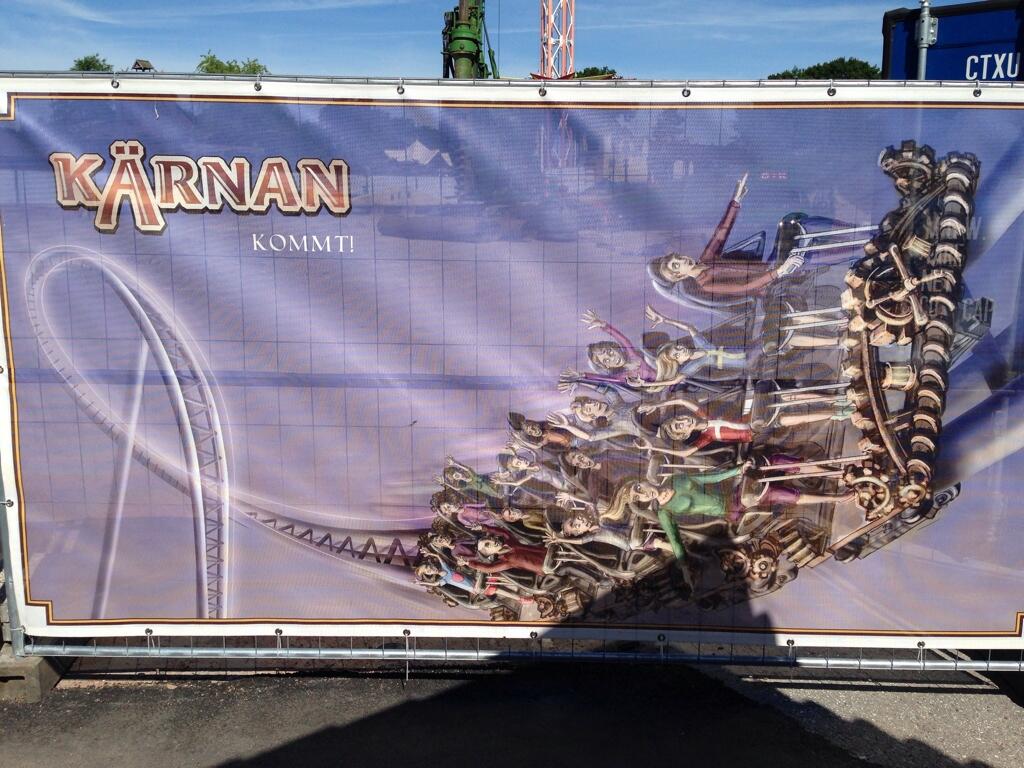 Karnan will be partially enclosed, including the first drop, in a giant building covering 30,000 cubic meters.
Hansa Park has (what I think) is the only double Bayern Curve ever made. Is there another one of these rides?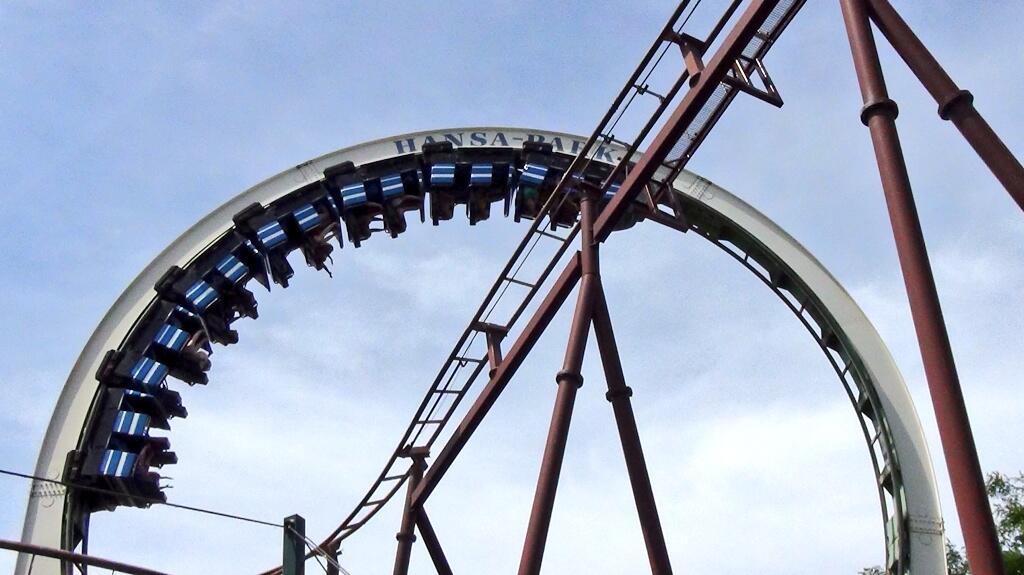 Nessie is a classic Schwarzkopf looper, and it's GREAT!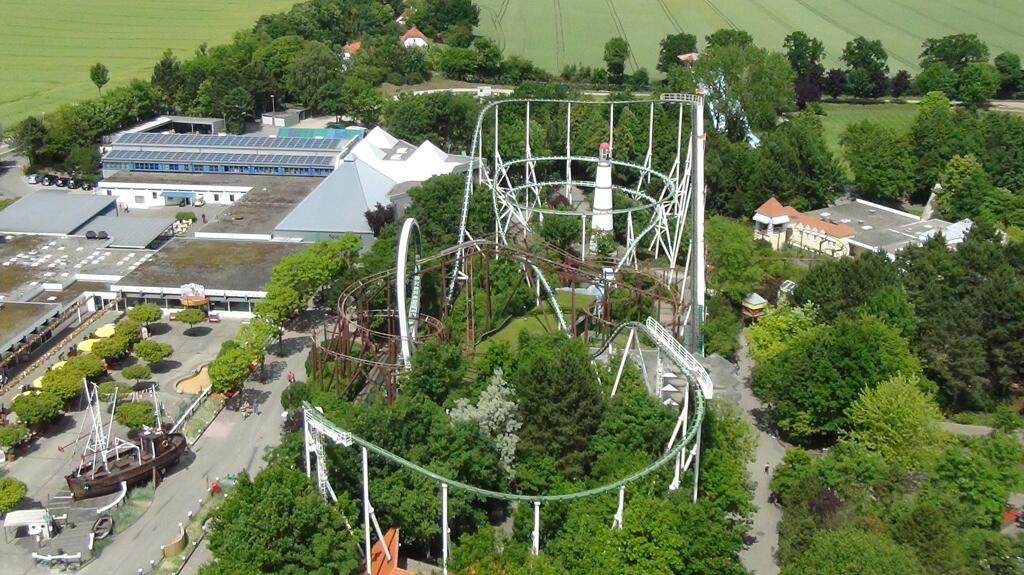 Birds eye view of Nessie at Hansa Park!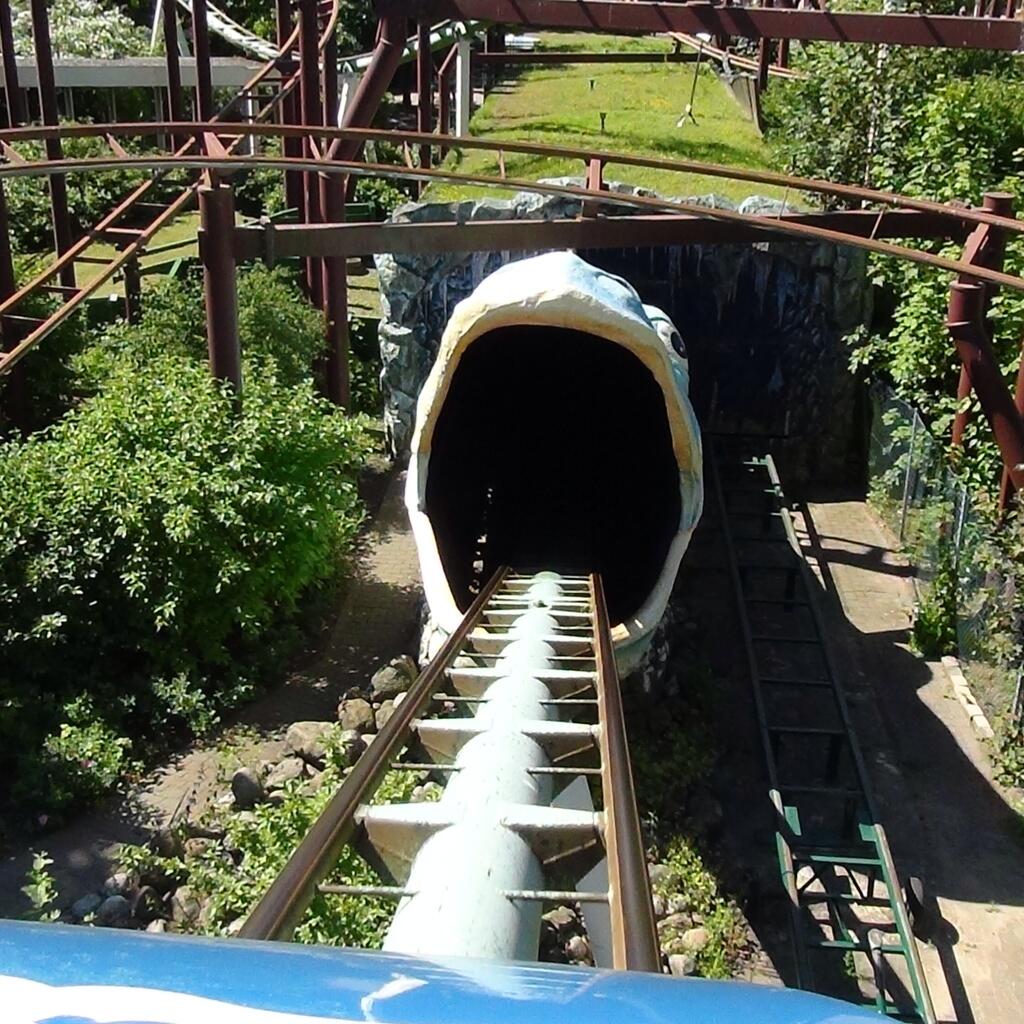 Nessie is one of those coasters where you get eaten by an animal!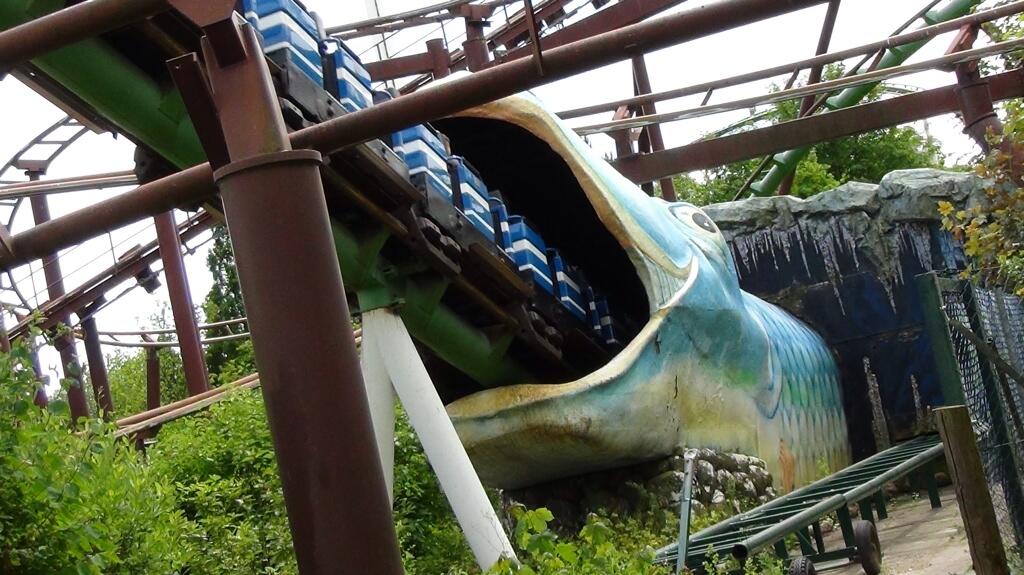 OM NOM NOM!!!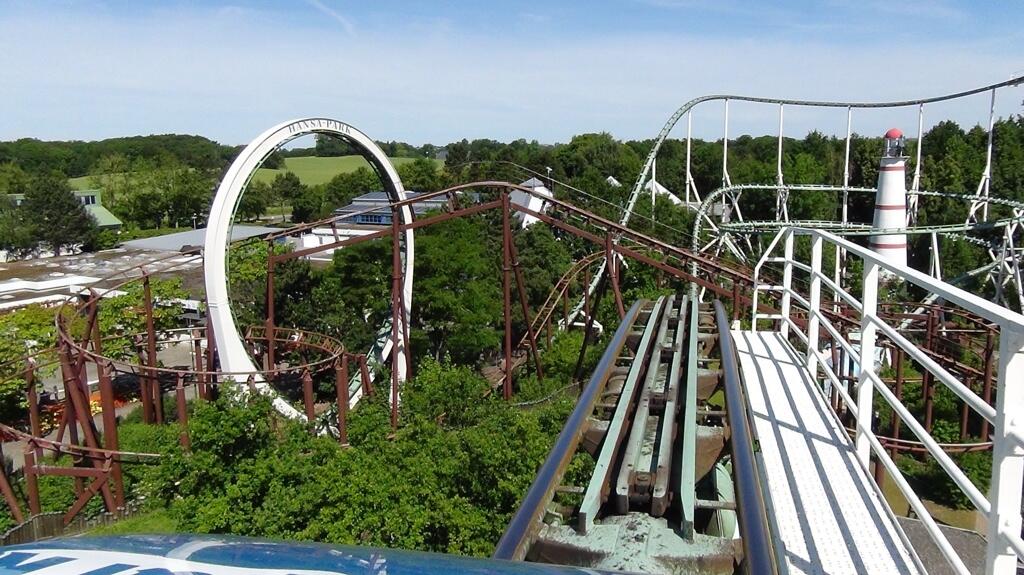 They just don't make 'em like this anymore!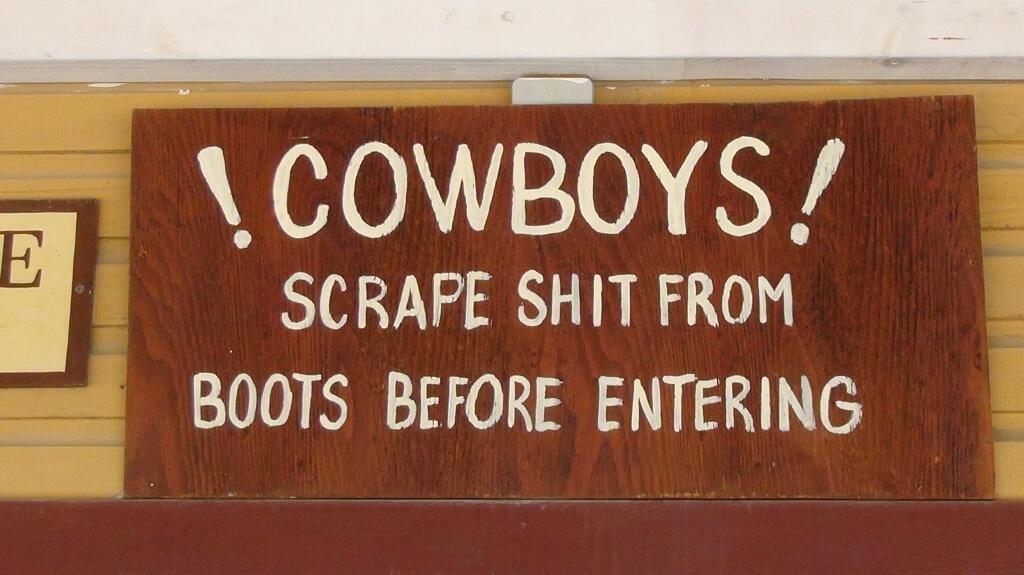 The Western "theming" at Hansa Park! (And I did follow the instructions...)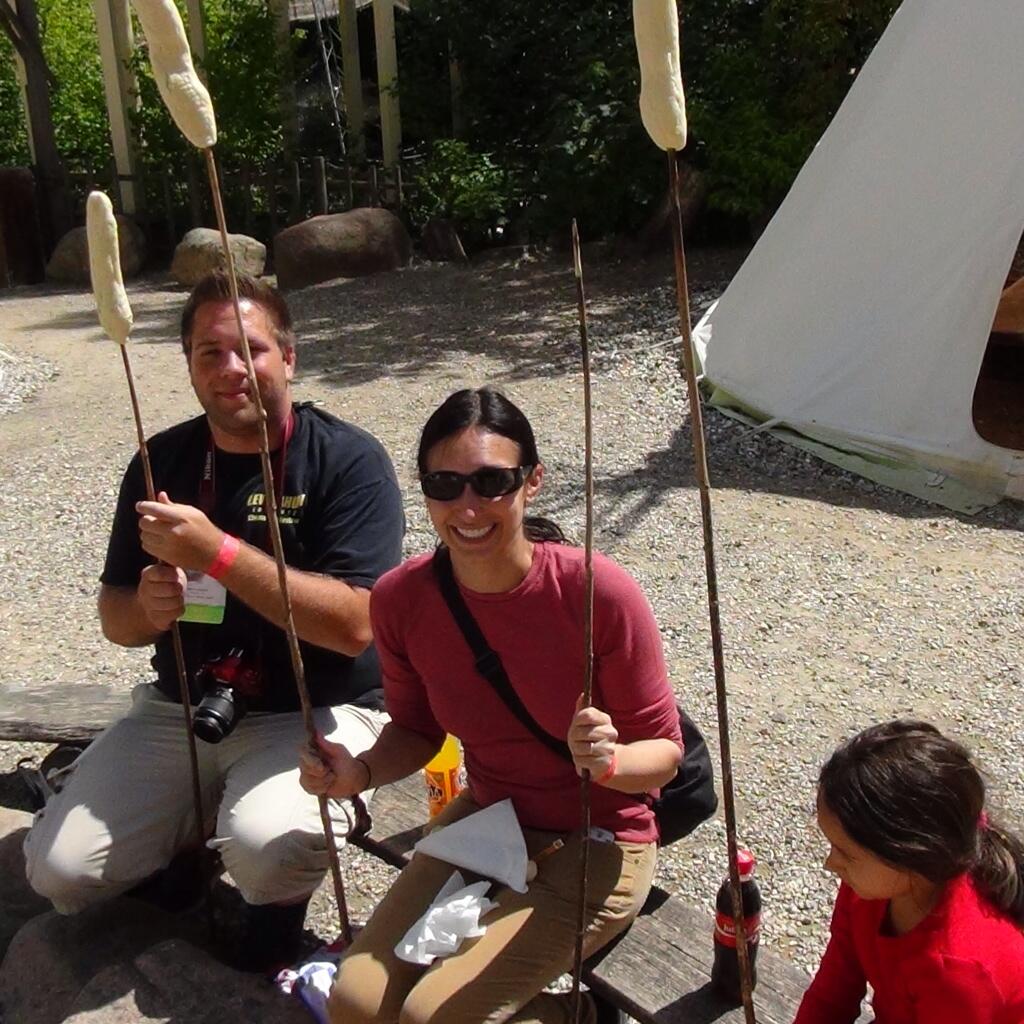 Making our own bread on a stick at Hansa Park!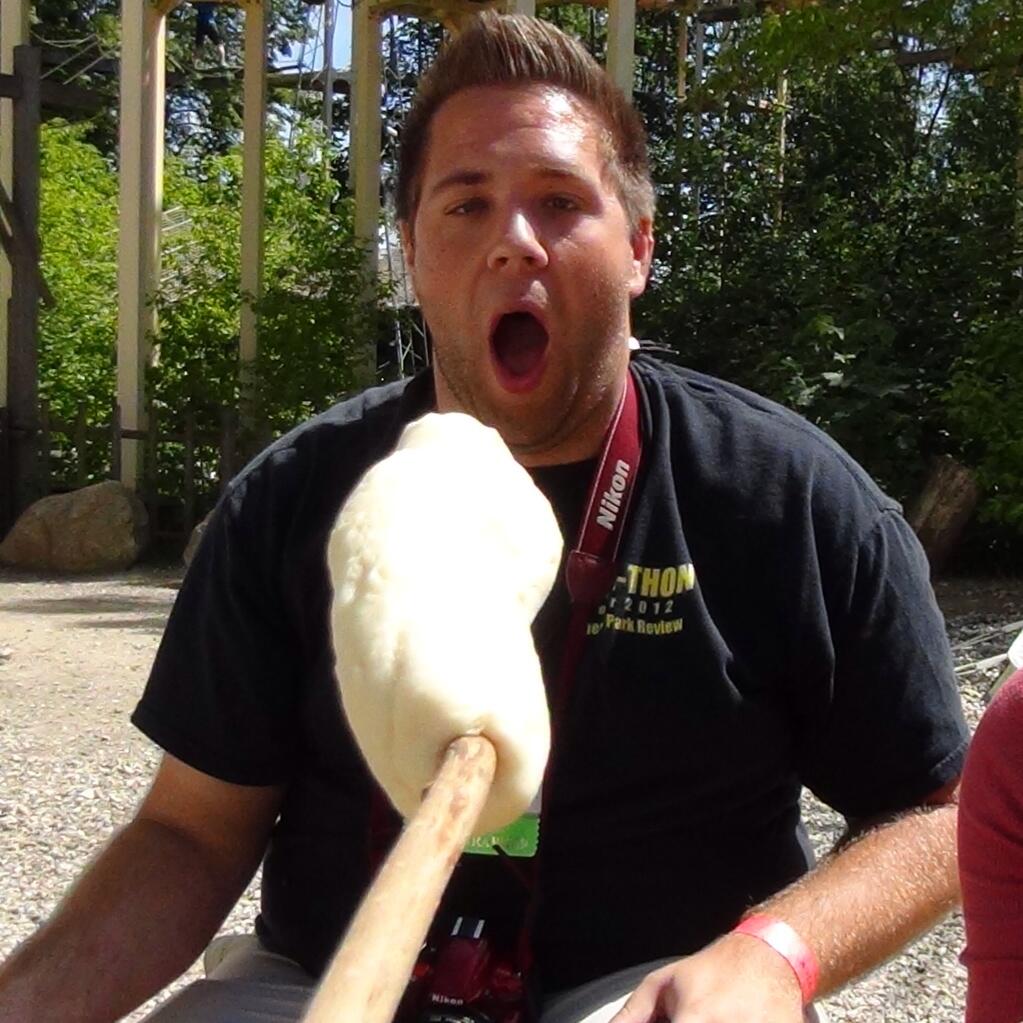 Garbles! Suck on my stick!!!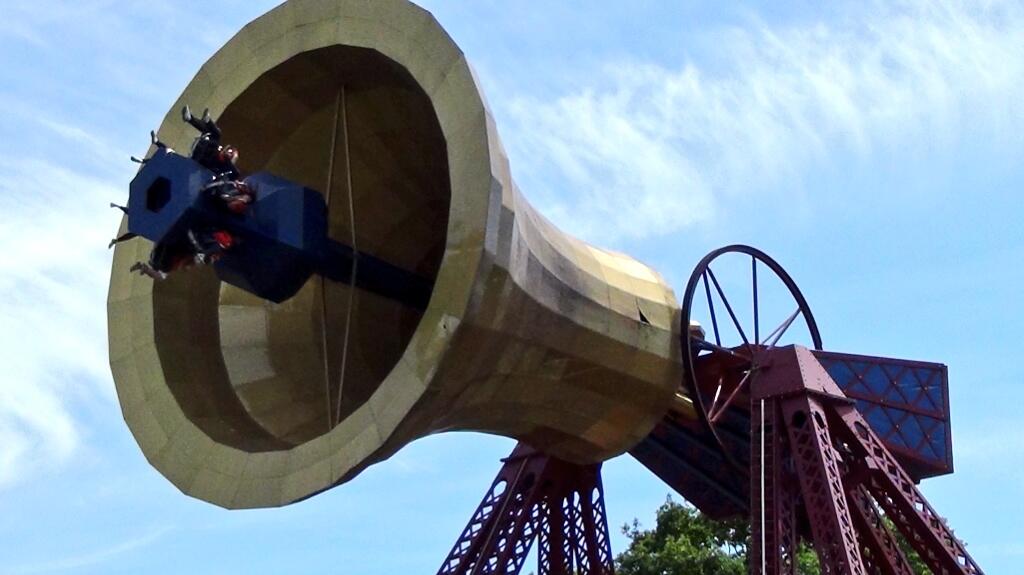 Hansa Park has one of those weird spinning bell flat rides. Seems a bit low capacity for this park, but looks cool!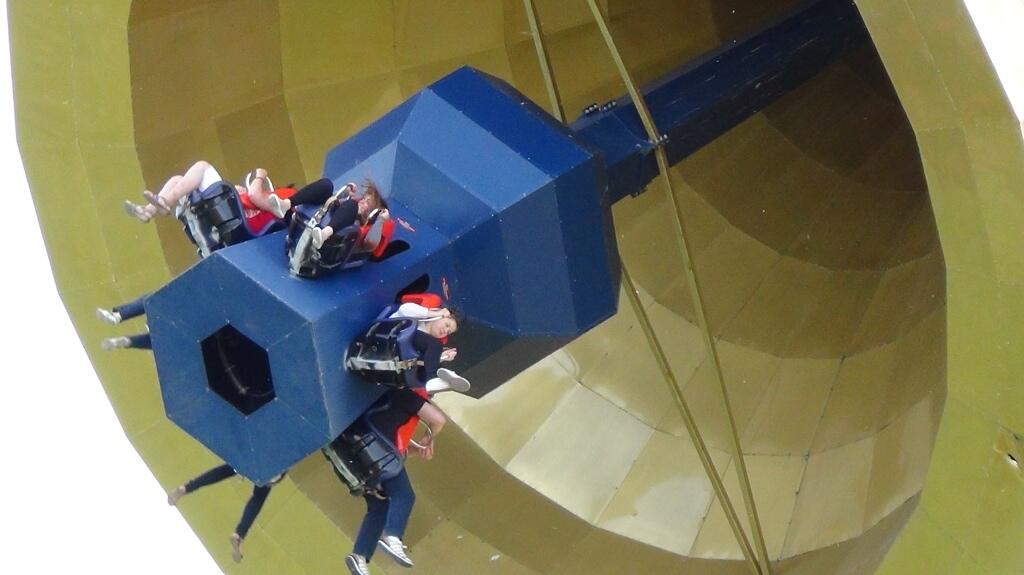 Inside the bell ride at Hansa Park.
And here is a video!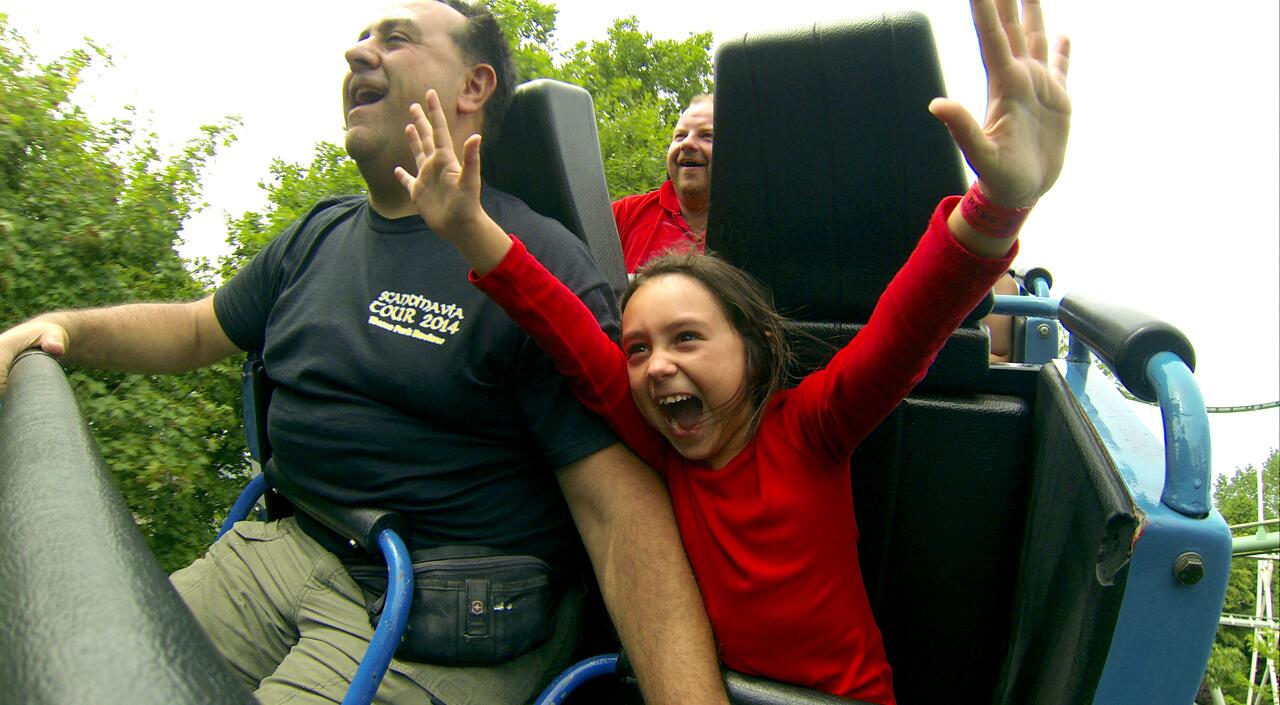 I kinda think that KidTums really liked Nessie at Hansa Park today!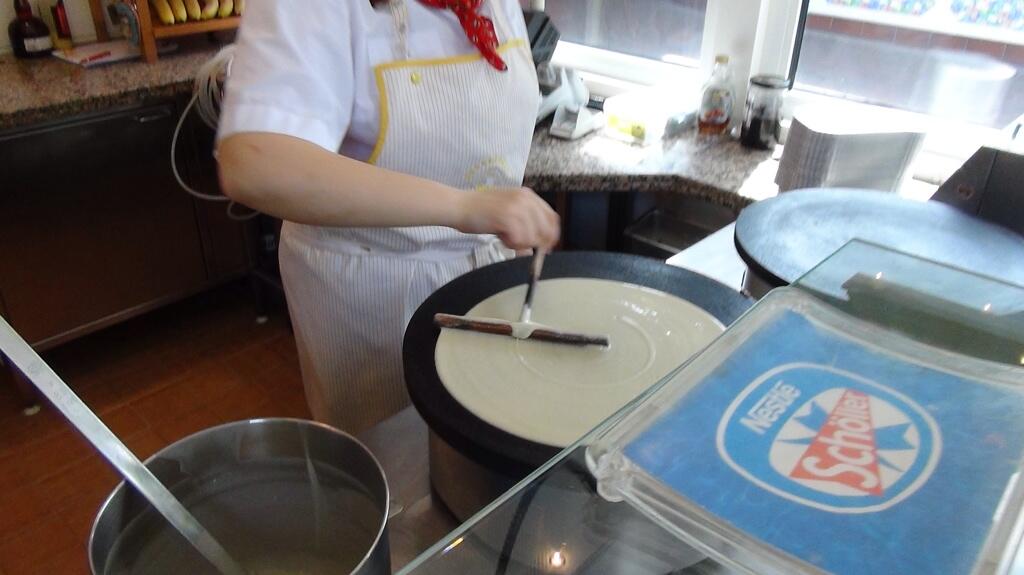 Fresh made crepes at Hansa Park! Sooooo good!!!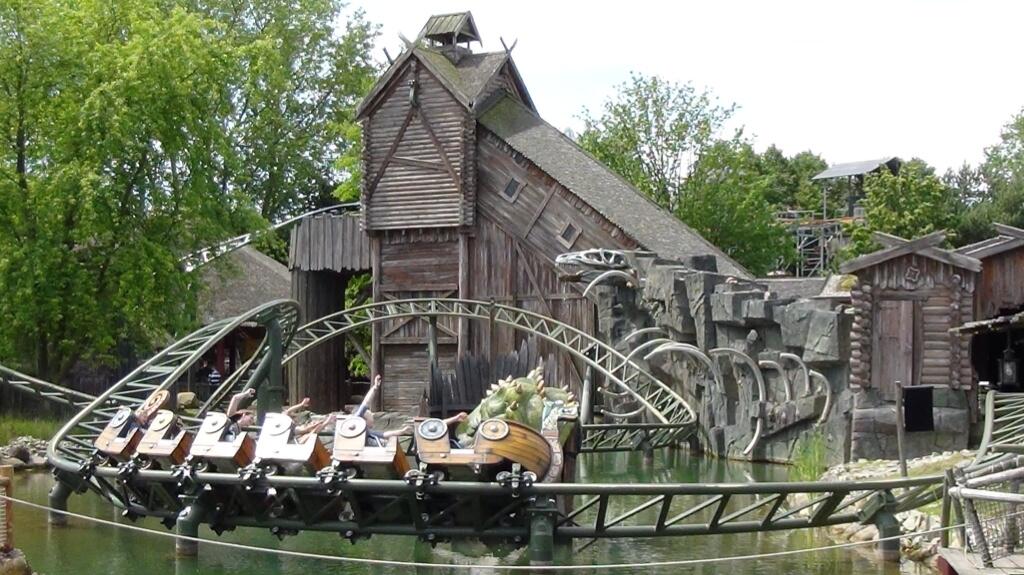 Many of the attractions here at Hansa Park are VERY well themed! Wish some of our American parks would take note!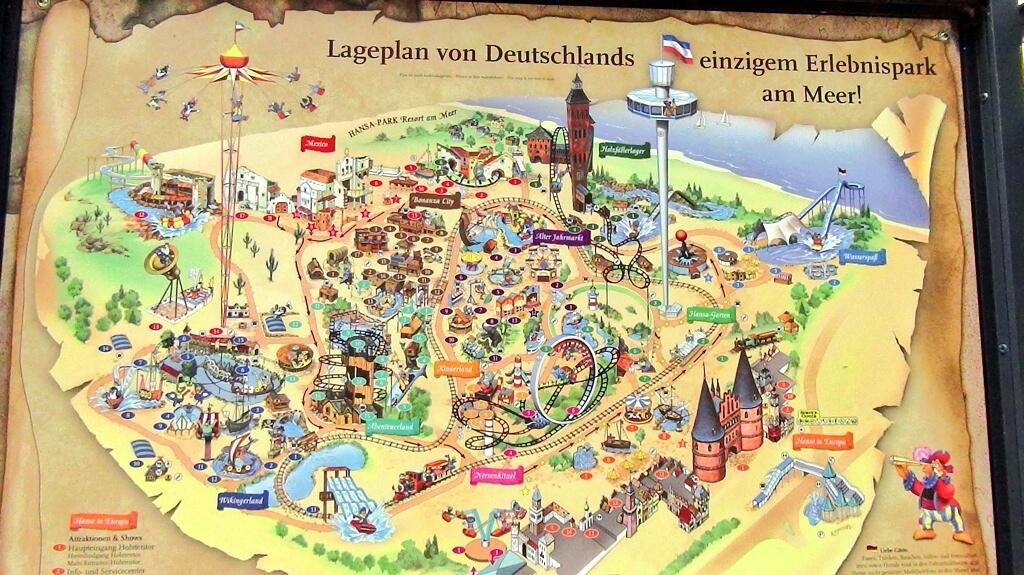 Here's the map for Hansa Park. It's big!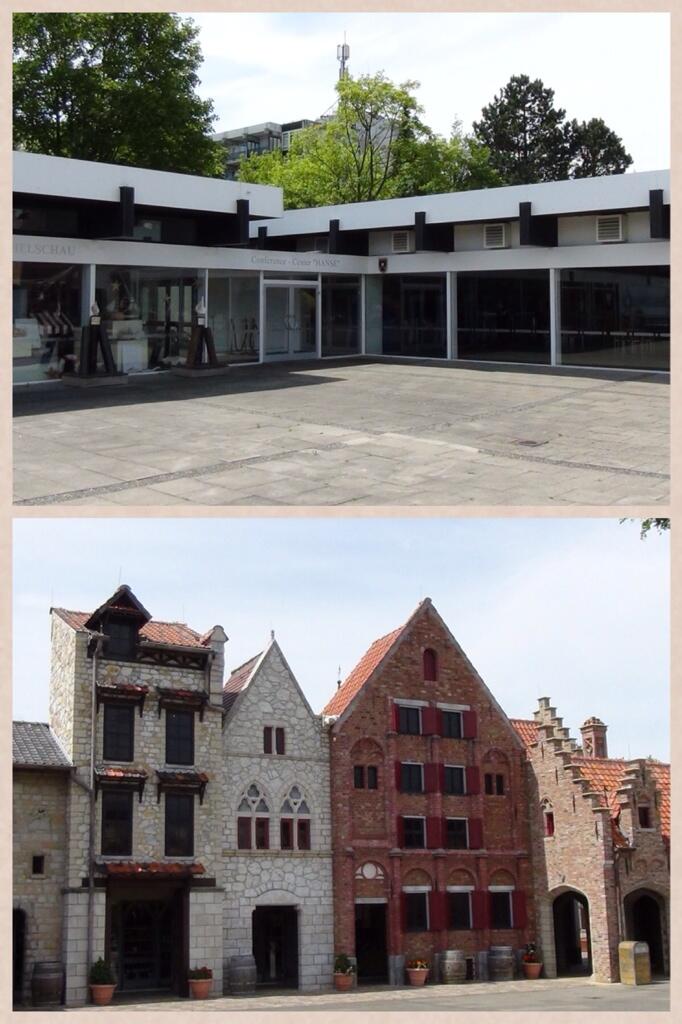 Hansa Park started to re-do their front entrance area a couple of years ago. Here's the old and new. It's amazing!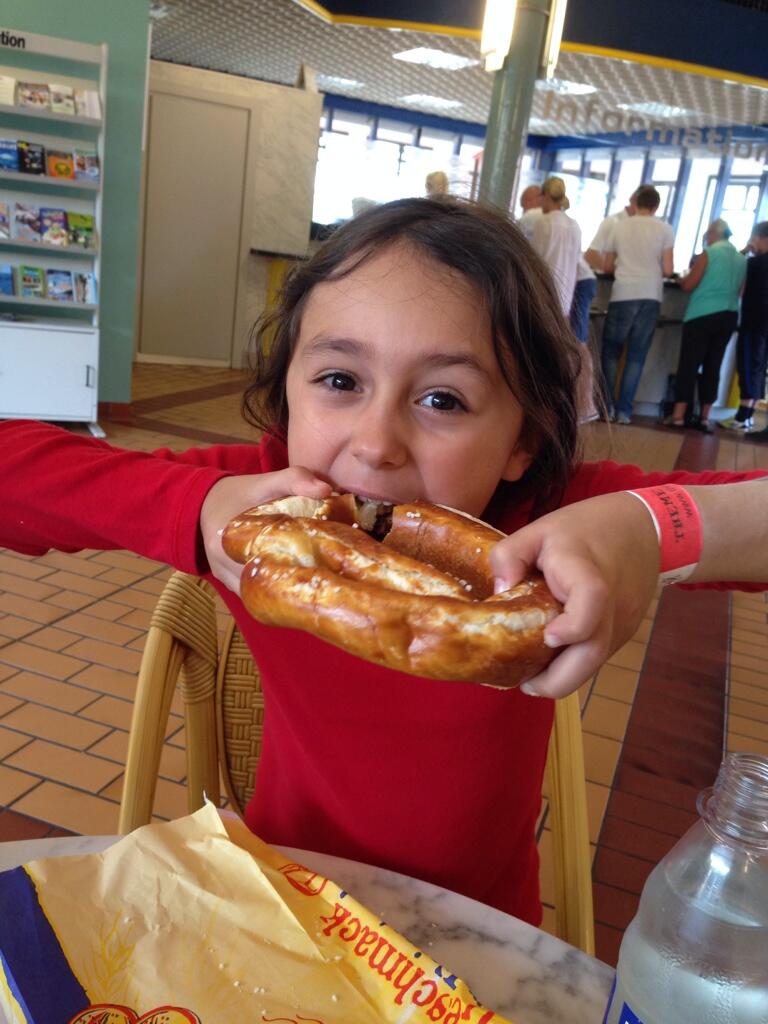 We are in Germany eating German pretzels! Yum!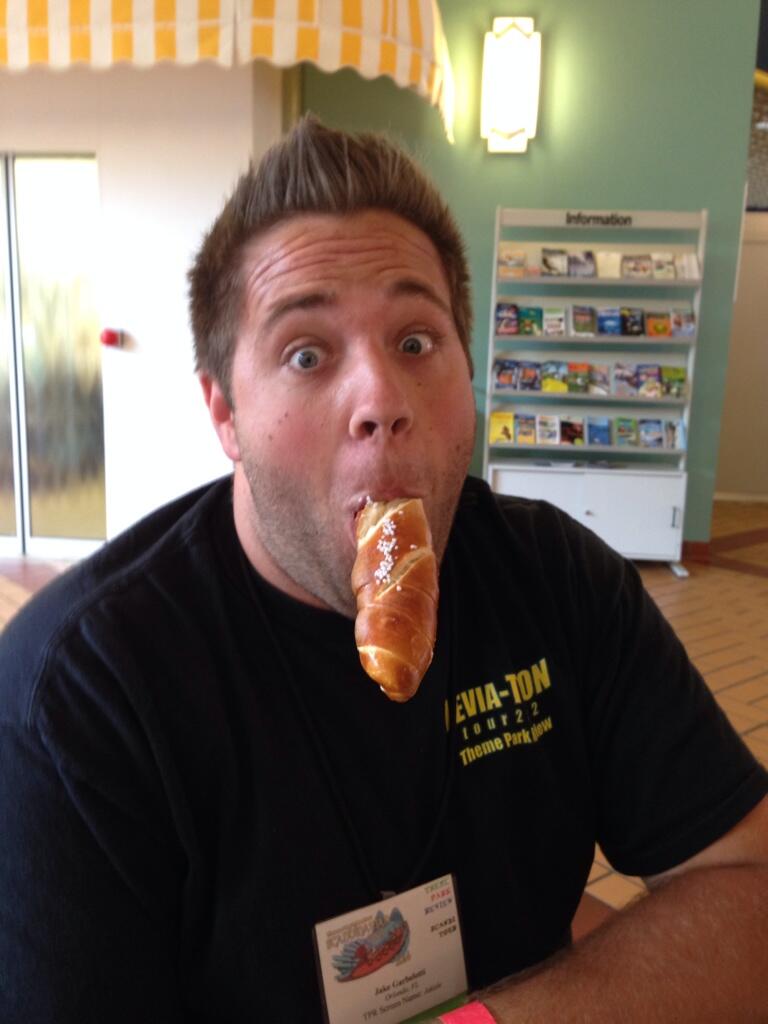 Caption This!!!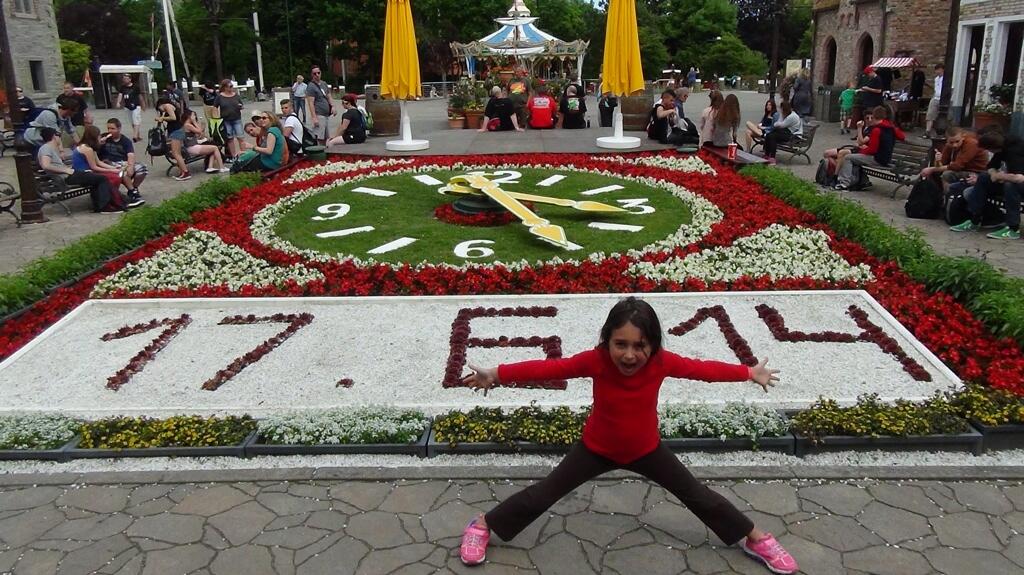 In case you forget what day you came to the park...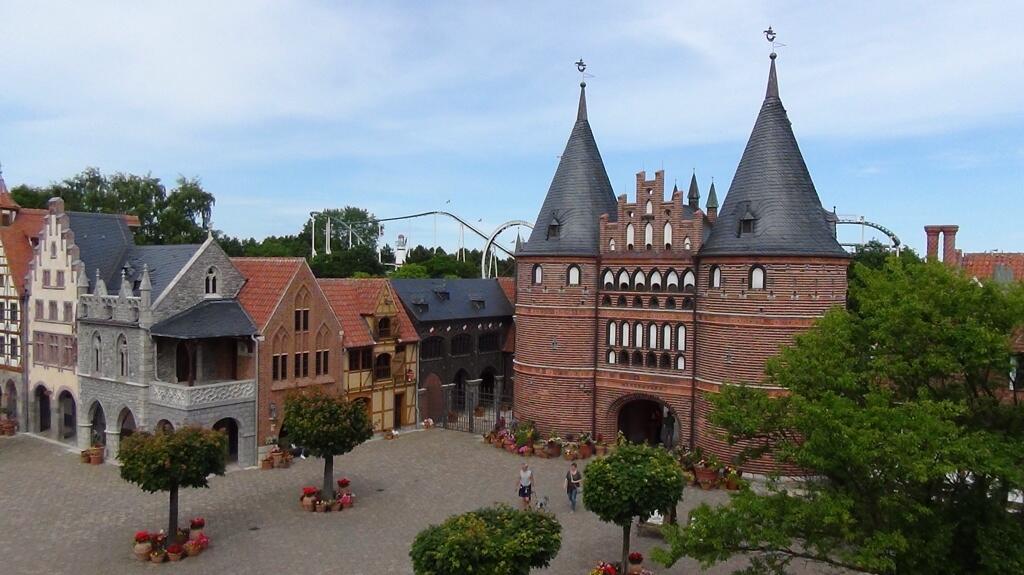 Had a great visit to Hansa Park! These beautiful European parks really pay attention to detail!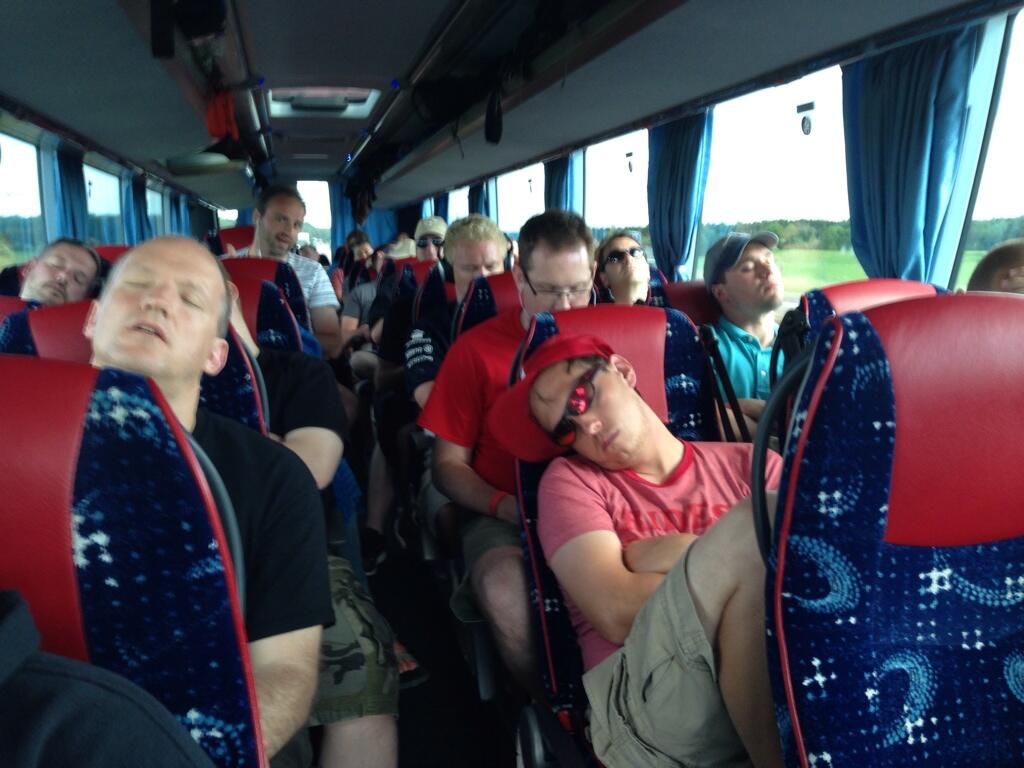 Crashed out on the TPR Scandi Tour bus! Gotta catch up on sleep when you can!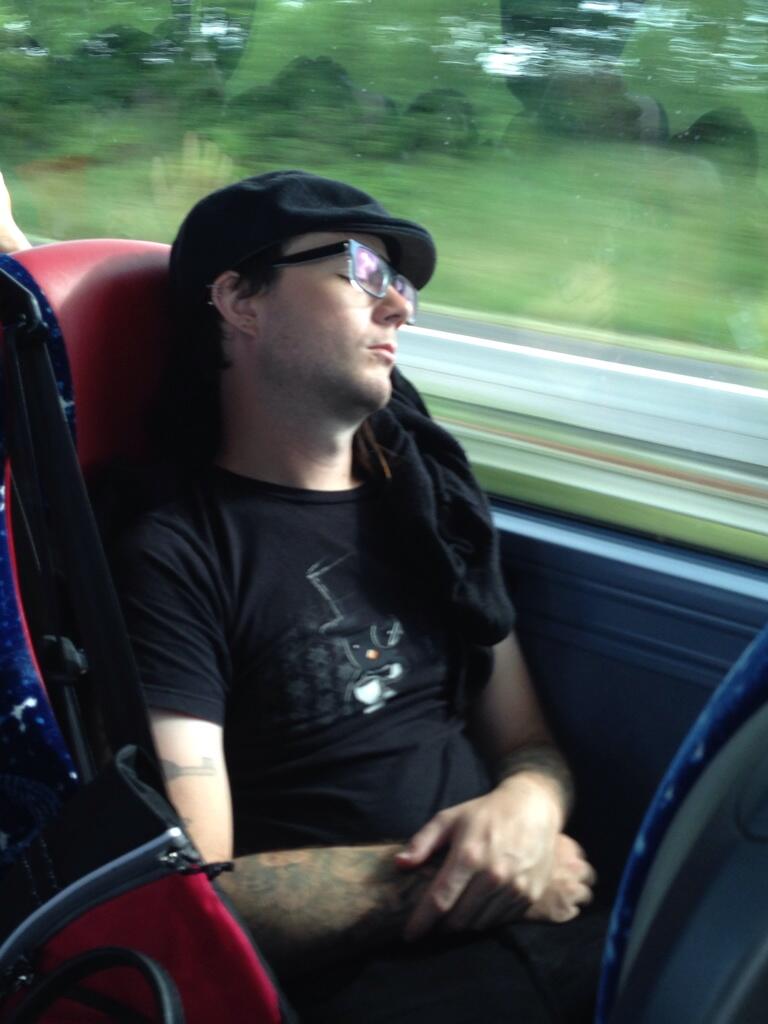 Poor, Shirley... Hope he wakes up soon!
And that's all from Day 4! Remember, to follow us on Twitter @themeparkreview
http://www.twitter.com/themeparkreview
for live tweeting!