Hi there,
Time flies when you are having fun (they say) and to be honest.. i can hardly believe it has been almost 5 years since my first TPR trip (back in 07).
My life has never been the same since that first day (trip). Got to know some great folks and made new friends. Visited some of the most awesome places in the world and i'm not planning on stopping any time soon..
So what's the plan/idea behind this topic?
As you can imagine i have taken a decent number of pictures over the years... I might as well start a topic to share some of my favorite images i've taken during coaster trips with you all.
The plan at this time is to post a picture every day. This can be a picture from a trip in 07 or something that happened this year. I will try to add the story that belongs to that image and why i post it. Some of these pictures might look familiar (as in i might have posted these before) and some will be brand new.
(If for whatever reason i miss a day, i'll try to make up for it in another update
)
Let's give this a try and please let me know if you like this idea and topic.
Feel free to comment on the pictures posted.
First up is a picture from the 07 Midwest Trip. This was taken during the Indiana Beach visit. Back then the park blew me away and had an awesome vibe. It's a bummer the park felt totally different a couple of years later during another visit.
This is still my computers background image and is one of my favorite images i've taken so far. Riding a coaster close to sunset, people having a great time.. what else does one need?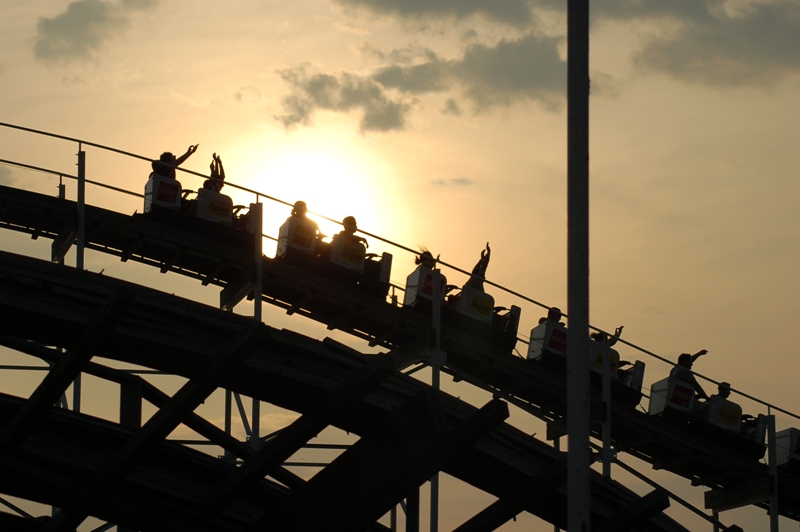 So here's the second picture for today. This is from the Mini Europe in 07 stop at Klotten. I just totally love the different expressions at the end of the slide and the kid just looking at these strange adults having way too much fun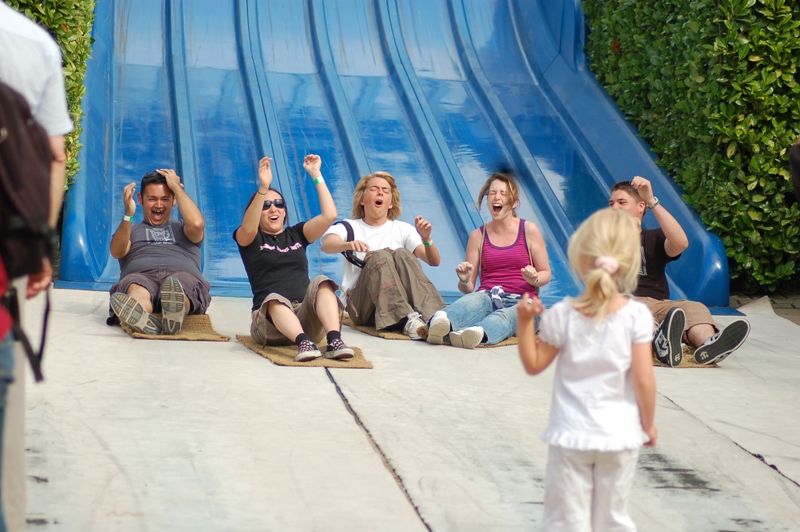 And the last one for today..
Another picture from that same day at Klotten in 07.
I just love capturing all the different reactions of people to (and on) coasters from the hairtime in the front to the shock in the back. Life is full of surprises and a coaster is always fun