Today we did something VERY "anti-Robb & Elissa"....we spent most of the day at a theme park watching shows!
If you've read many of our reports you'll know that we aren't "show people", but when you're at a park mostly for a 3-year old, sometimes your outlook on things can change.
We arrived at Disney/MGM Studios around 11:00am....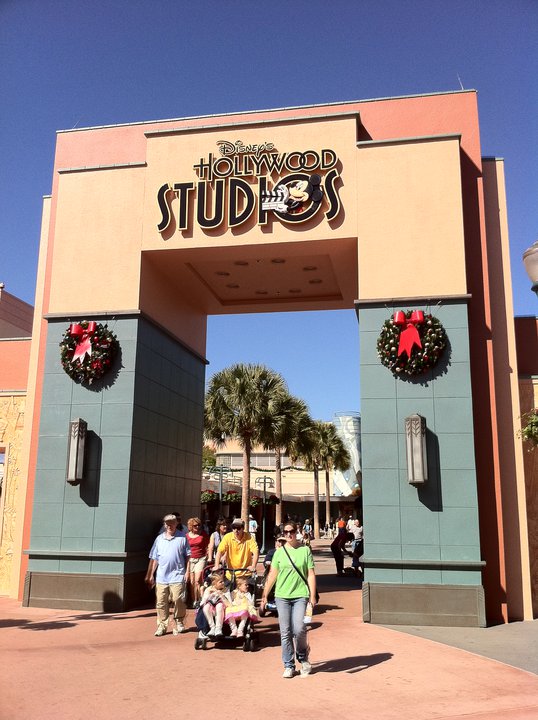 Today we will be at Hollywood Studios taking pictures of strange families in front of signs.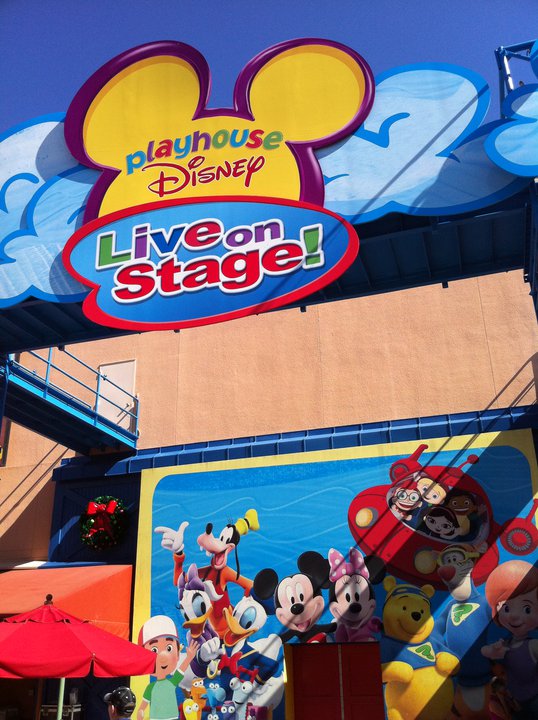 KidTums' favorite show!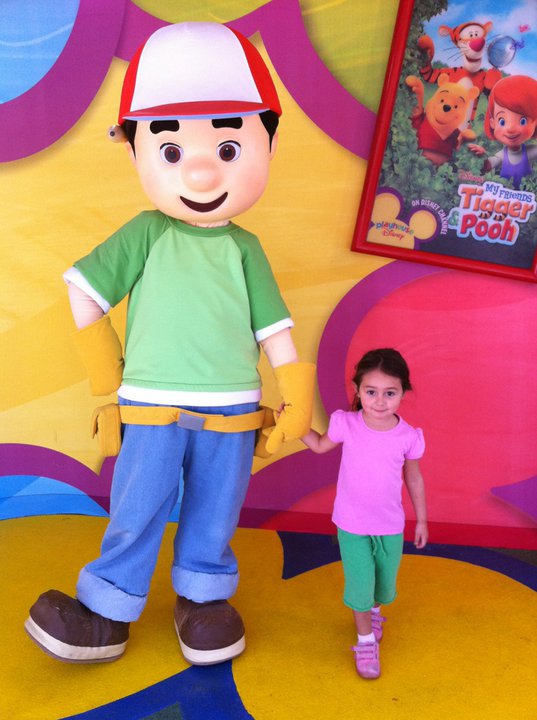 To KidTums this is like getting a picture with Joey Fatone!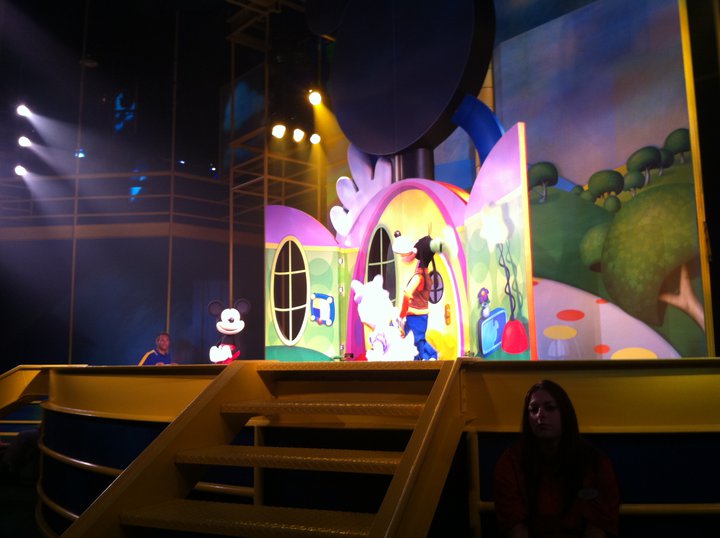 I know it's a show for kids, and most people probably haven't seen it unless you have kids, but the puppets are seriously cool!
And you can even learn some Spanish!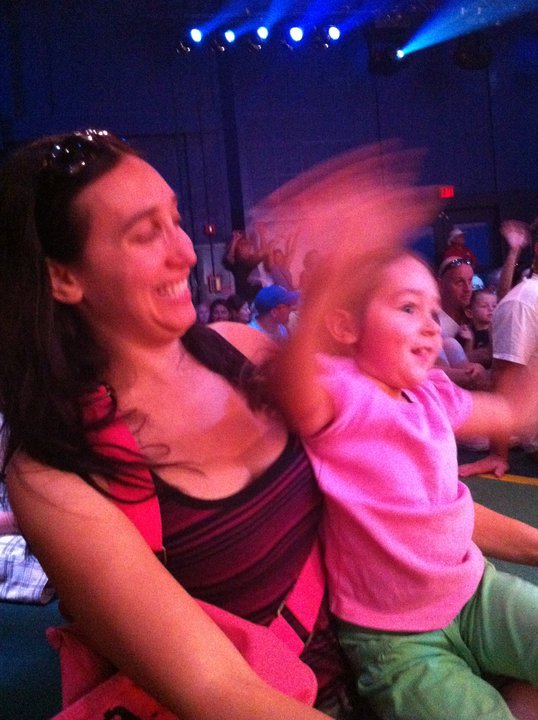 KidTums goes crazy!!! She's such a groupie!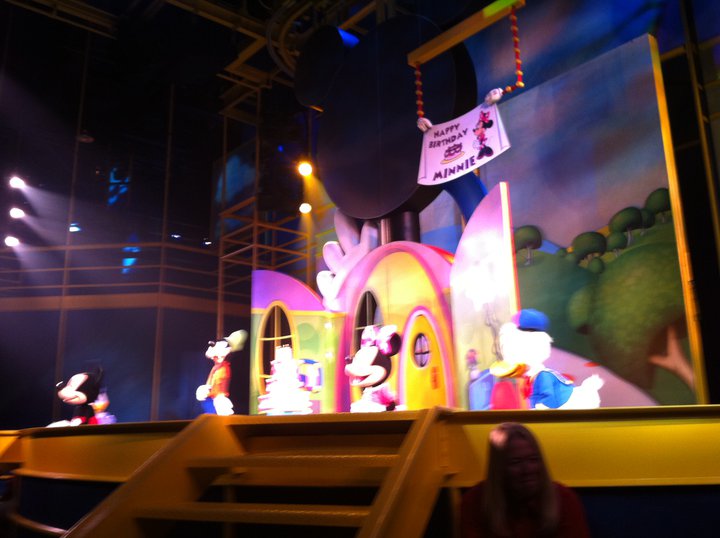 1..2..3... SURPRISE!!!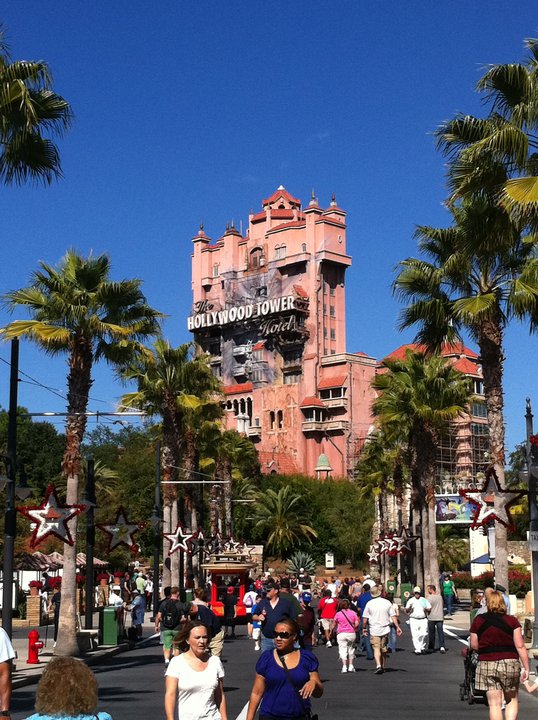 "Good Tower"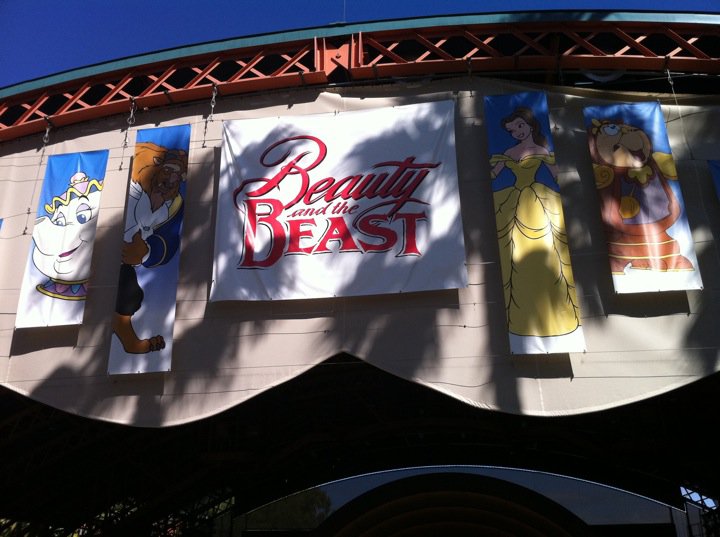 Onto our next show of the day...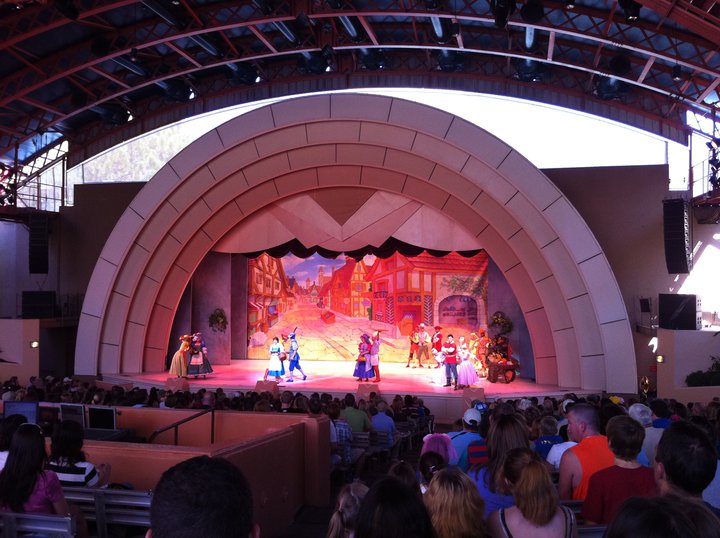 The opening mash-up of Bonjour and Gaston was always top notch for a theme park show.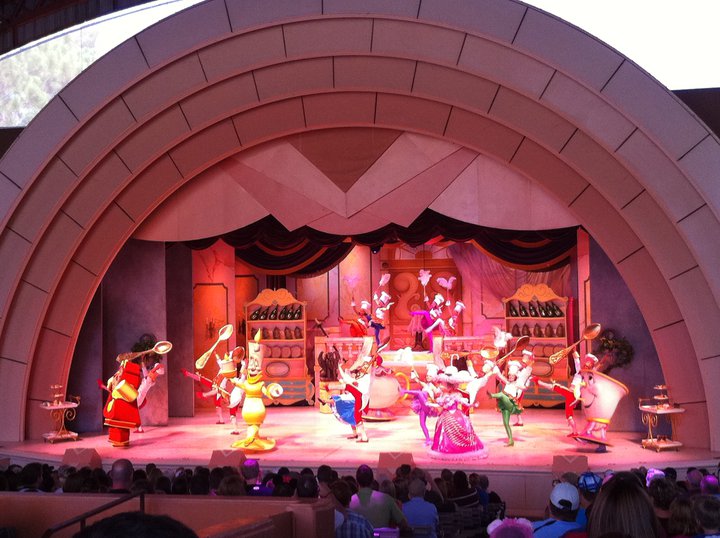 The giant characters always looked a bit odd to me, but it keeps the kids happy.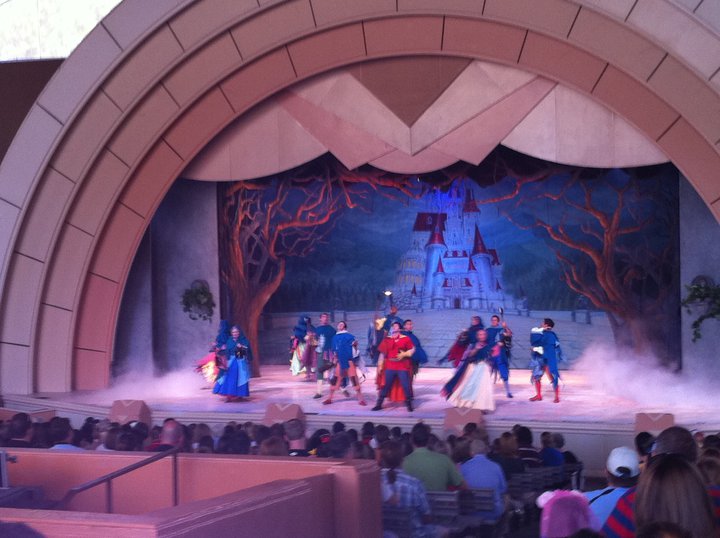 The "Les Mis"-esque Kill the Beast segment always makes me chuckle a little, but really it's very well done.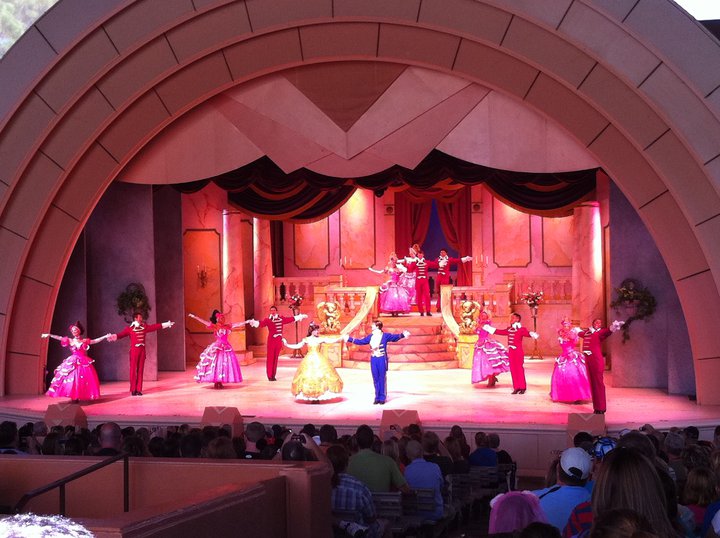 Can you spot the Beast in this photo? I'll give you a hint...she was somewhere on the left...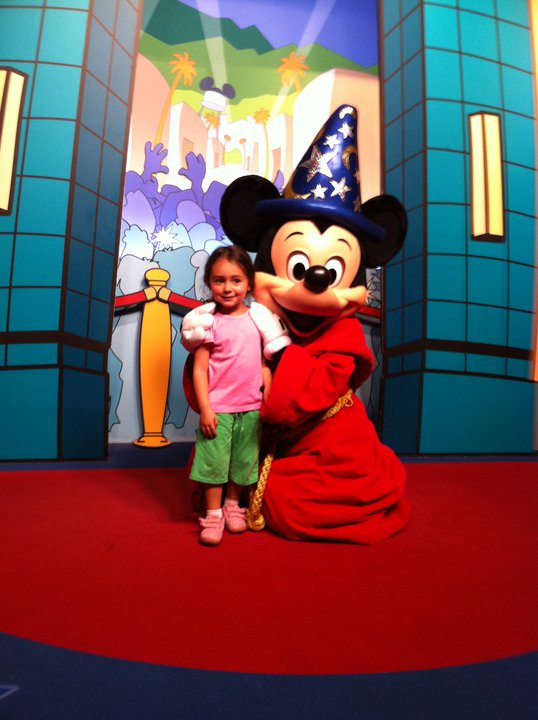 KidTums says "He has his hat...I like him when he has his hat!"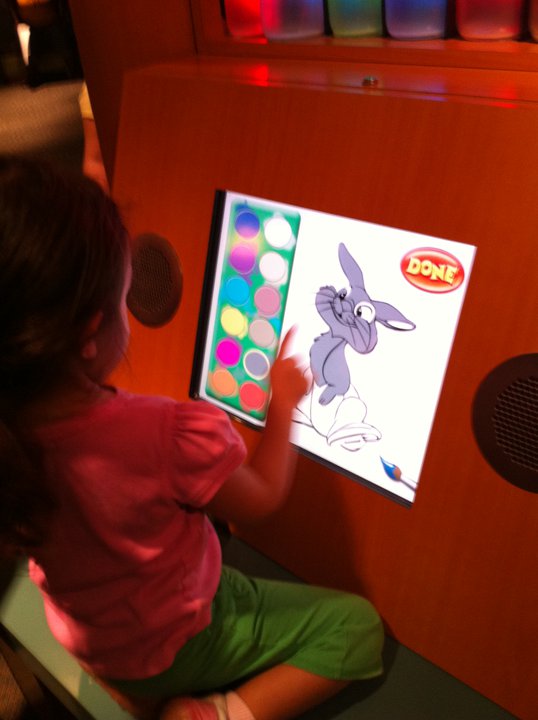 KidTums is making a new movie called "The Very Gray Rabbit."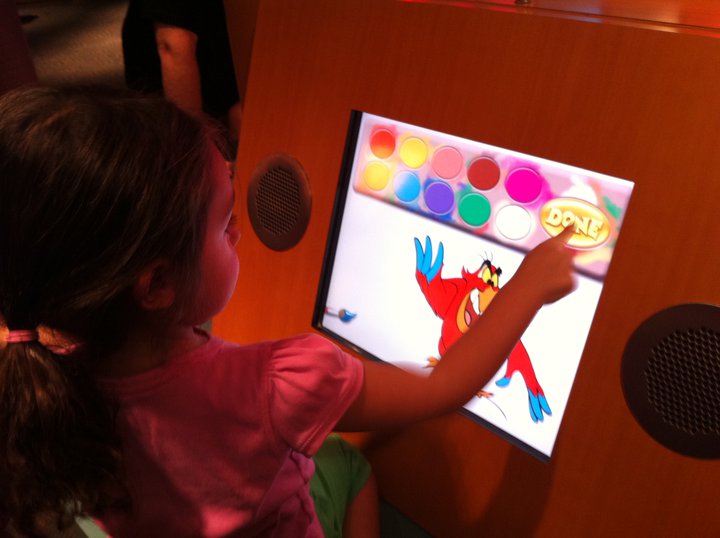 And just like daddy...She's working on Aladdin!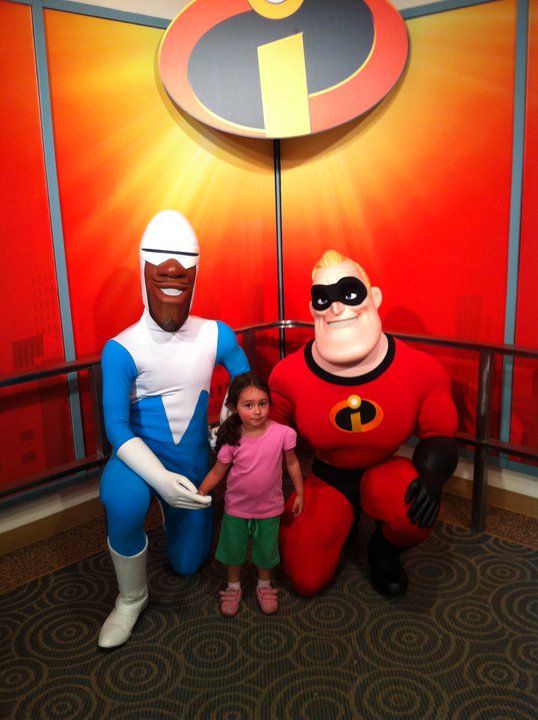 "When is there going to be another Incredibles movie, daddy?"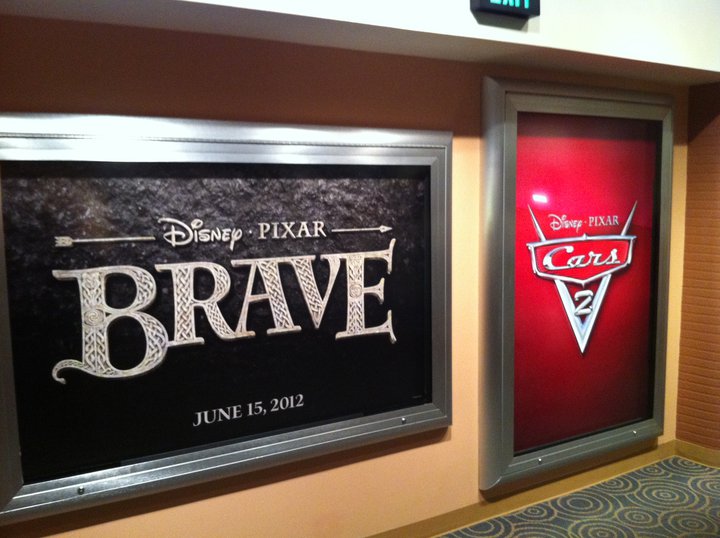 Future Pixar goodness! I'm not to hot about Cars 2, but VERY curious about Brave!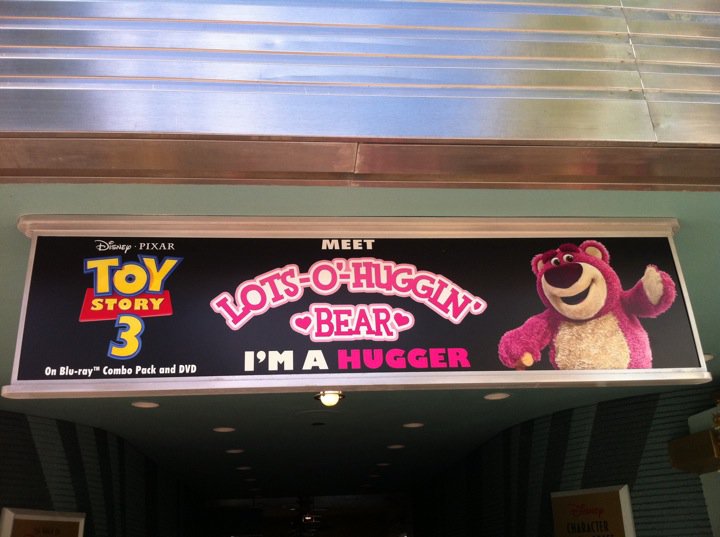 No! No! No!!! Lotso is a BAD GUY!!! He tried to KILL Woody and Buzz! I hate that the parks are making him out to be cute and cuddly!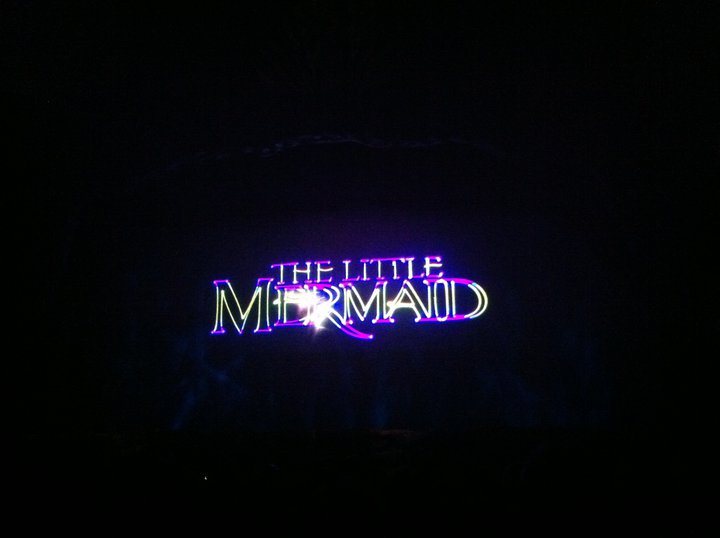 Lasers are so 1990s!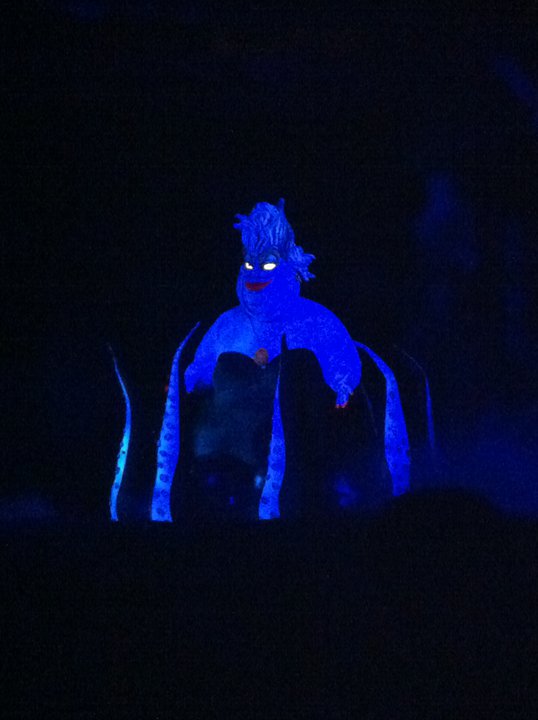 "Why is she so mean to the leg people???"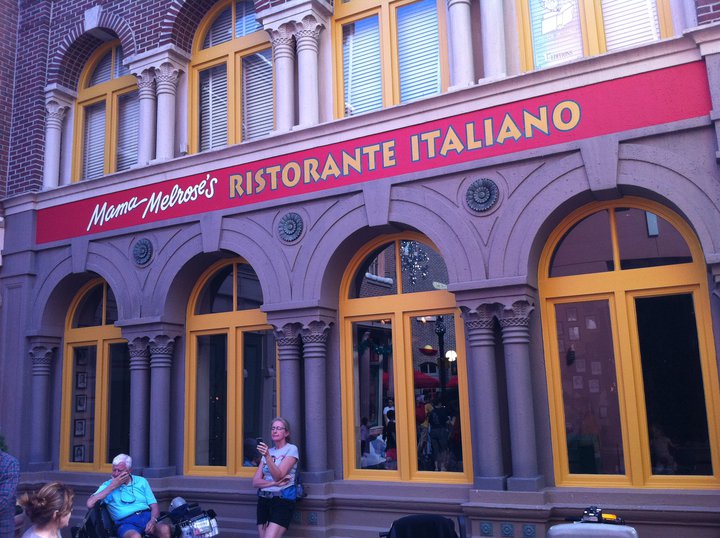 Another awesome "hidden gem" restaurant at Walt Disney World.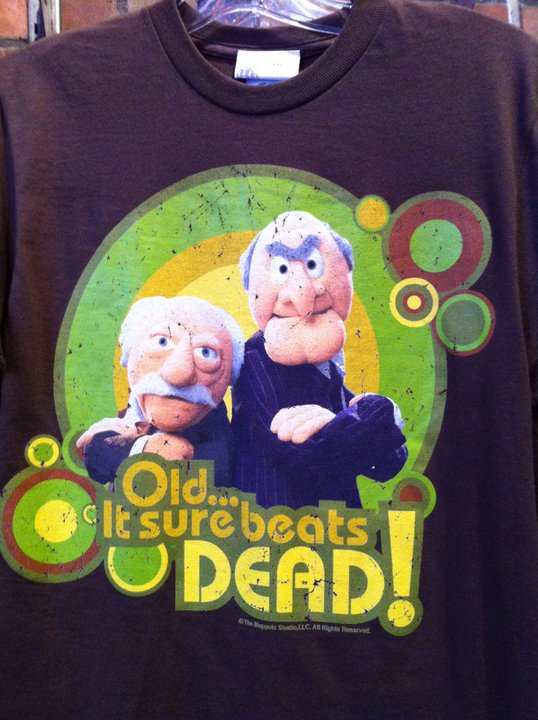 Noted!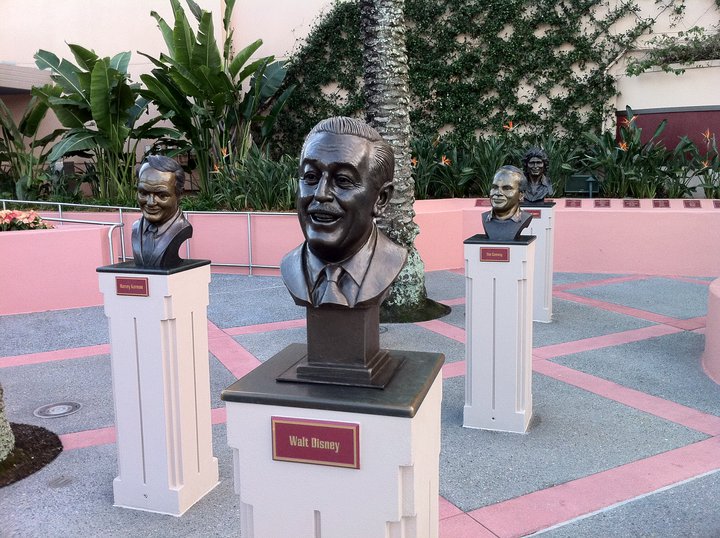 There is something very creepy and "Futurama" about this...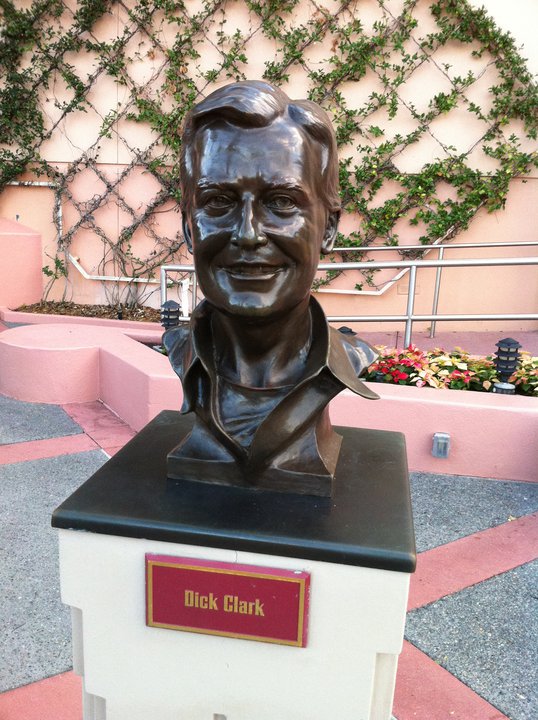 Is Dick Clark dead???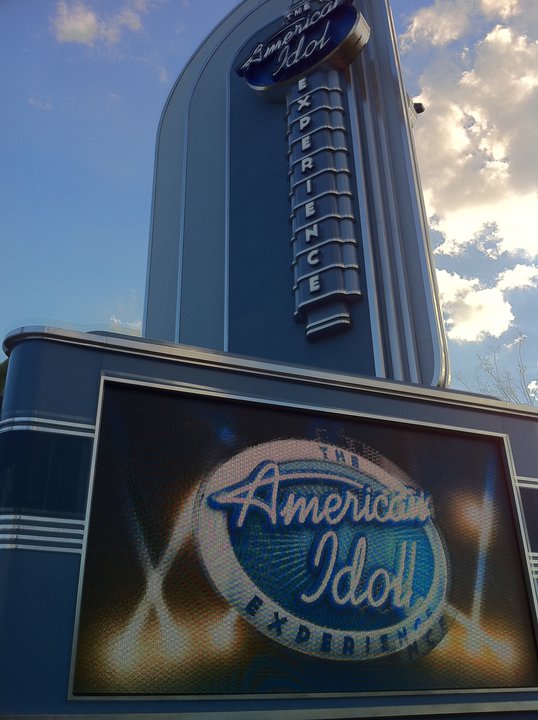 For some strange reason we ended up seeing the American Idol show...no we didn't lose a bet or anything.
You know, the show wasn't terrible, but like Ellen's Lesbian Hour, I don't feel the need to ever see it again.
Disney's Hollywood Pixar Studios.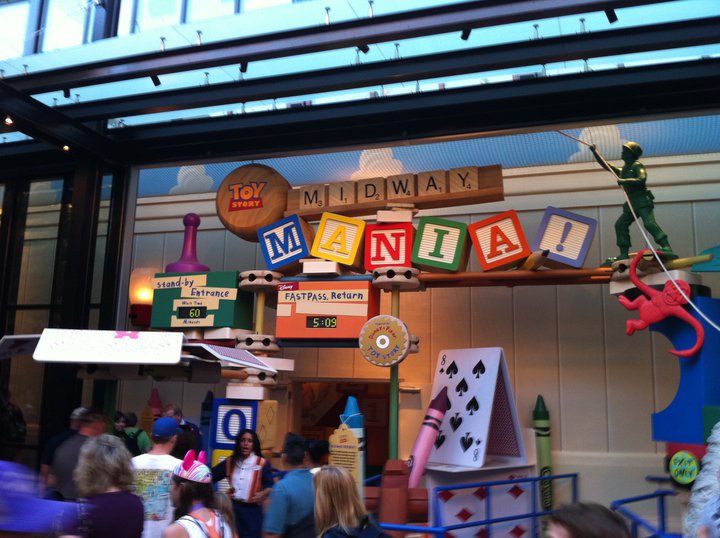 60 Minutes? Meh... We'll play the iPhone version!
When the lights aren't on, it kind of looks like something on the roof of the City Museum!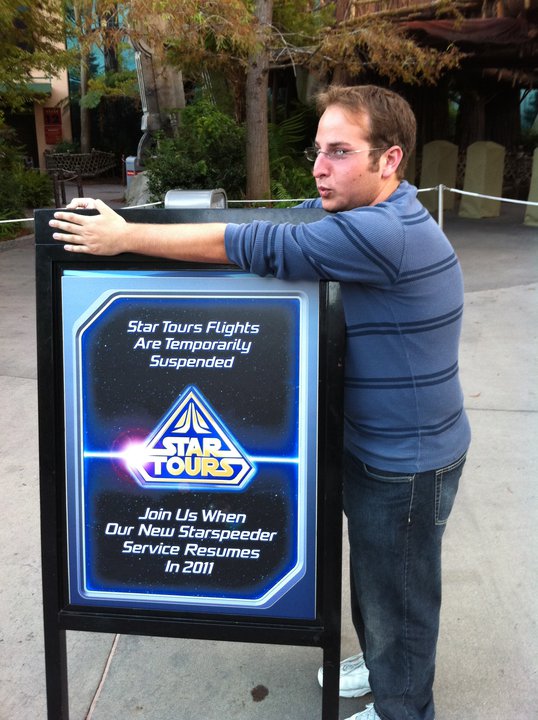 "Please turn the cameras off. The Star Tours sign and I need to have a private moment."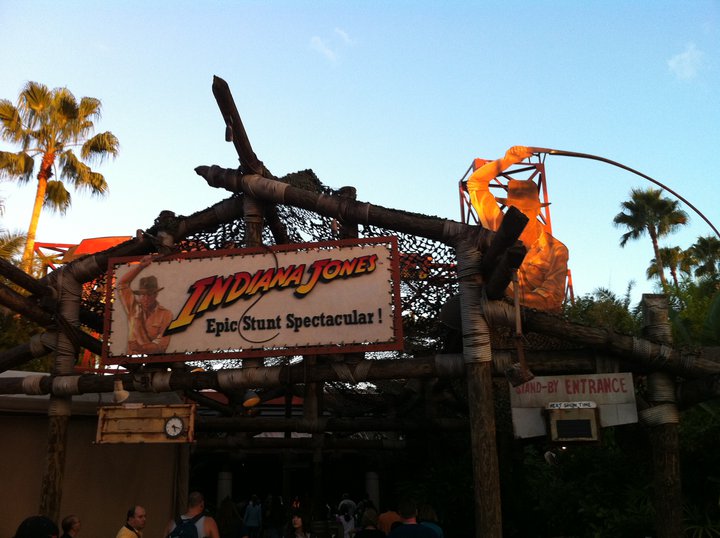 This show was "epic" before epic became "epic!"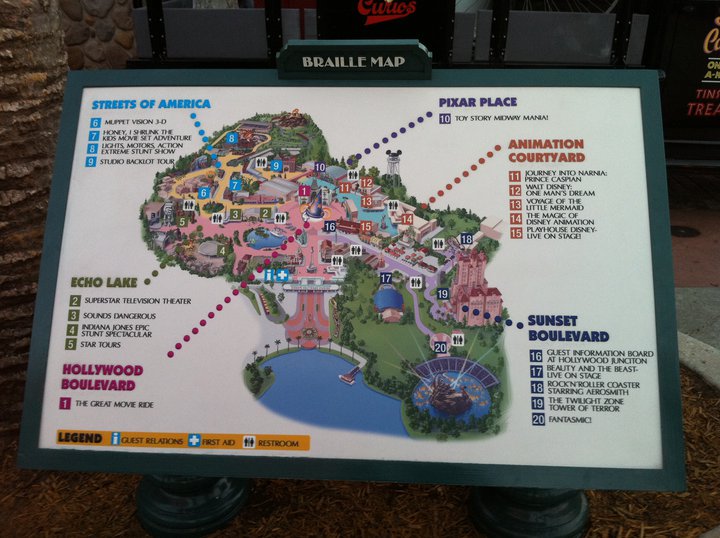 How do they know where the Braille map is???
"Why the hell would anyone want to go to Milwaukee, Wisconsin???
Hope you guys like the update! If you do, post a comment and we will continue to do more of these mini-updates from Orlando!
--Robb