Oktoberfest 2010 FREE DVD!
Great news for Club TPR Members! For instructions on how to download your FREE OKTOBERFEST DVD
CLICK HERE!
We have just released a brand new, totally FREE DVD containing over an hour of footage from our recent Oktoberfest 2010 Trip!
This DVD contains BRAND NEW segments never before released on TPR and is available FOR FREE exclusively to Club TPR Members!
Just another one of the little "surprises" we have in store for our Club TPR Members!
If you are not a member of Club TPR, JOIN NOW! Click the link below: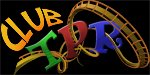 http://www.clubtpr.com
Enjoy this new DVD!
--Robb