Ihu's Breakaway Falls Daring Details
ORLANDO, Fla. (February 21, 2014) – Riders brave a watery free-fall when Ihu's Breakaway Falls - the tallest, steepest and only multi-drop tower slide of its kind in the southern United States - opens at Aquatica, SeaWorld's Waterpark May 9.
At nearly 80 feet tall, Ihu's Breakaway Falls is where thrill seekers face their fears and each other. After stepping into one of three clear "breakaway boxes," they'll watch each other fall one-by-one as the floor underneath them disappears. They'll never know who's going to breakaway first – and the anticipation of who drops next is part of the wild ride! 
"With four unique slide paths, Ihu's Breakaway Falls brings a whole new level of thrill to Aquatica Orlando," said Bryan Nadeau, Aquatica Orlando vice president. "Riders can step into three breakaway boxes or test their bravery on a fourth open slide for a different, but just as thrilling experience. No matter which slide you choose, once you get to the top, the only way down is down."
From high-speed water slides and exhilarating wave pools, to tranquil beaches and the remarkable animal habitats that are the hallmark of SeaWorld®, Aquatica Orlando delights all ages and interests. This one-of-a-kind waterpark is home to some of the world's most thrilling water rides, featuring 38 slides, rivers and lagoons and 84,000 square feet of sparkling white, sandy beaches.
Be among the first to hear the latest updates and go behind-the-scenes of Ihu's Breakaway Falls by staying connected on Facebook and joining the conversation using #NothingTaller.
The best way to experience Ihu's Breakaway Falls when it opens is with an Aquatica Orlando Annual Pass starting at just $8 a month with EZpay available for a limited time only through March 31, 2014. For more information, visit AquaticaOrlando.com.
Fear the Falls … Fun Facts
- Ihu's Breakaway Falls features the tallest, steepest, longest and only multi-drop tower slides of their kind in the southern United States.
- At nearly 80 feet tall, Ihu's Breakaway Falls has the tallest and steepest 360-degree spirals in the southern United States.
- Those who dare to brave Ihu's Breakaway Falls will experience an almost vertical drop for nearly 40 feet, the steepest in the southern United States.
- Ihu's Breakaway Falls is the longest water thrill slide of its kind featuring three "breakaway boxes" and four completely different slide paths. Once the floor disappears, riders will drop 20-24 feet per second.
- Ihu's Breakaway Falls is the only high-speed water thrill slide in the world that propels guests through four, 360-degree spirals.
Here is some concept art and photos from today's construction tour: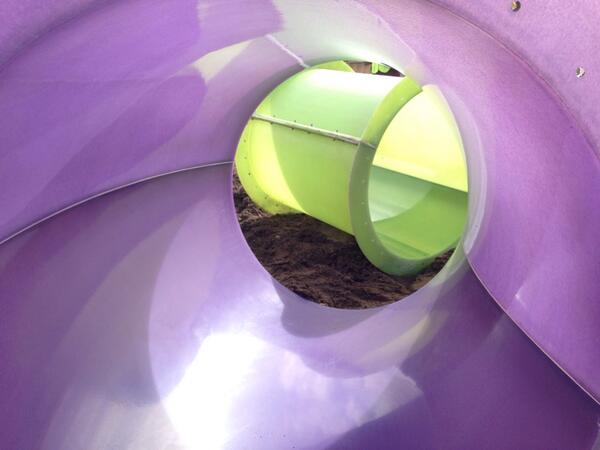 There were some ProSlide tube pieces on site to check out so you can get an idea of what you'll be looking at while dropping!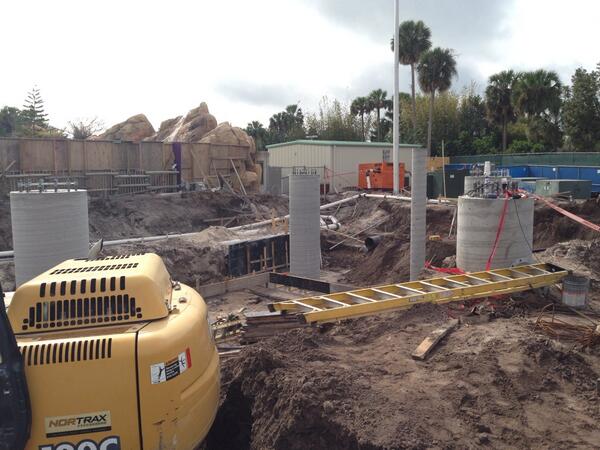 While it's still very much an active construction site, we are told the slides should go up quick and be ready to ride on May 9th!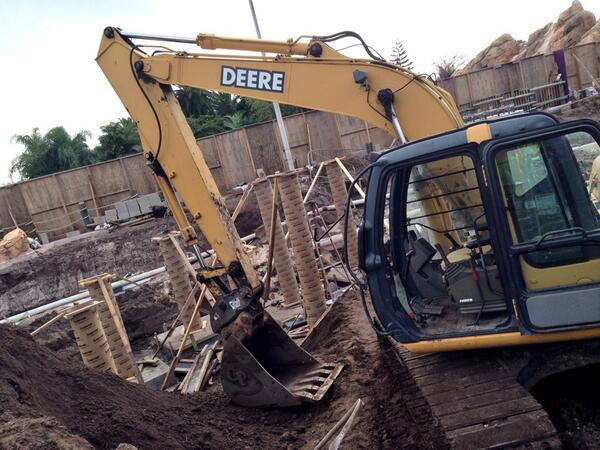 Another look at the current construction at Aquatica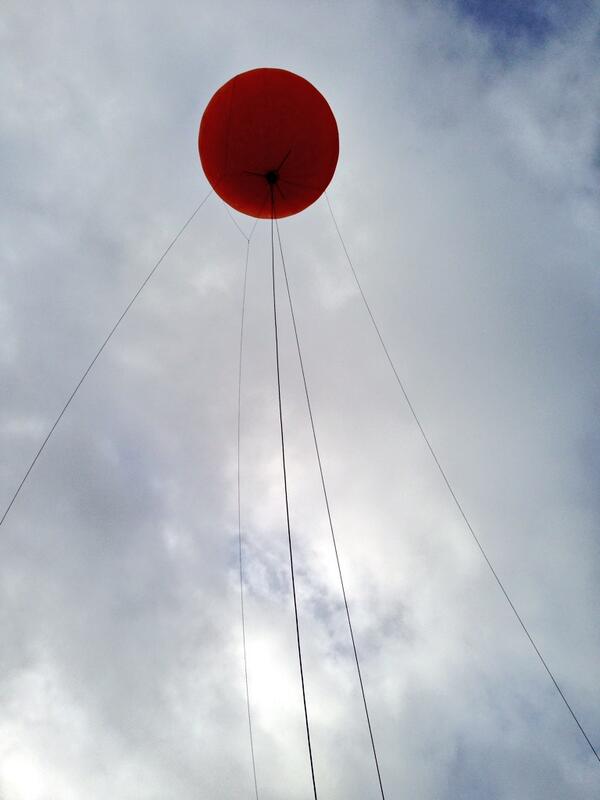 This balloon represents the 80 foot mark that will be the platform of the tower that you will drop from.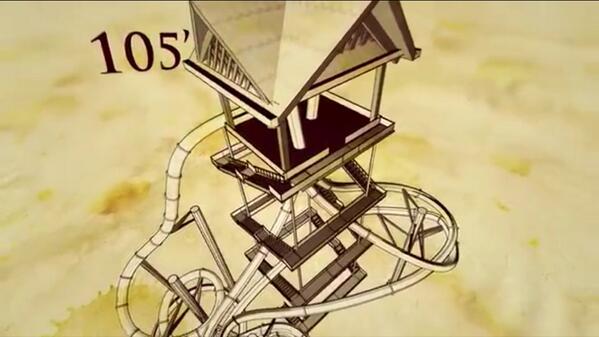 Another piece of concept art for the ride.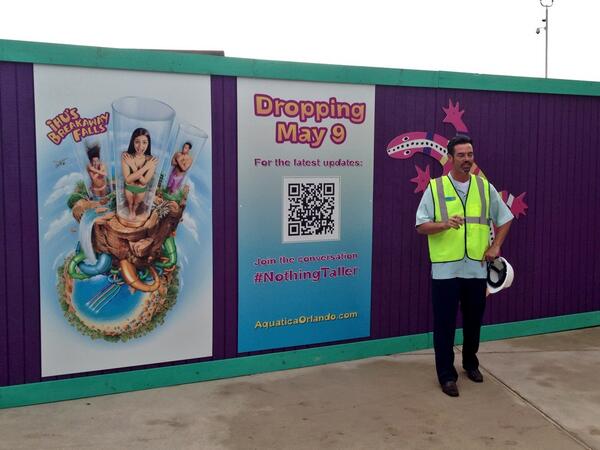 "The tallest, steepest, and longest multi-tube slide complex will open May 9th!"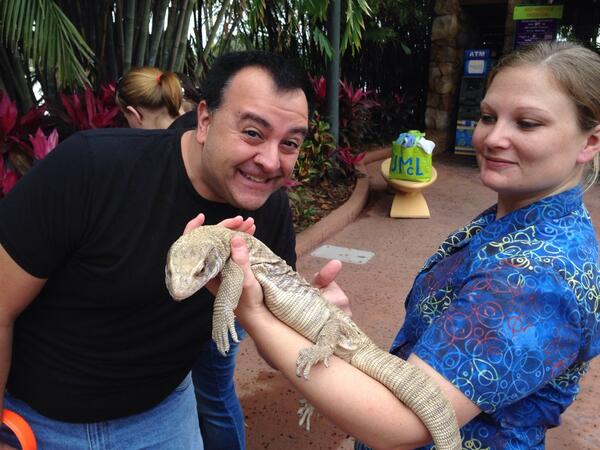 And of course, there were animals to play with... after all this is SeaWorld!
Looking forward to the new slides!
Last edited by
robbalvey
on Fri Feb 21, 2014 11:58 am.